One day I'll see Stockholm, and if I have my way? A visit to Ett Hem will make my stay! This breathtaking boutique hotel is a 1910 house (by architect Frederik Dahlberg) within a residential neighborhood. Could its original owners have dreamed these rooms would someday be enjoyed by guests from around the globe? The interiors freshly designed by Ilse Crawford were thoughtfully imagined to retain the personality of the building. While chic, these spaces feel unfussy and home-like. (Errr…if home were a spectacular manse!) Let's escape to Ett Hem away from home!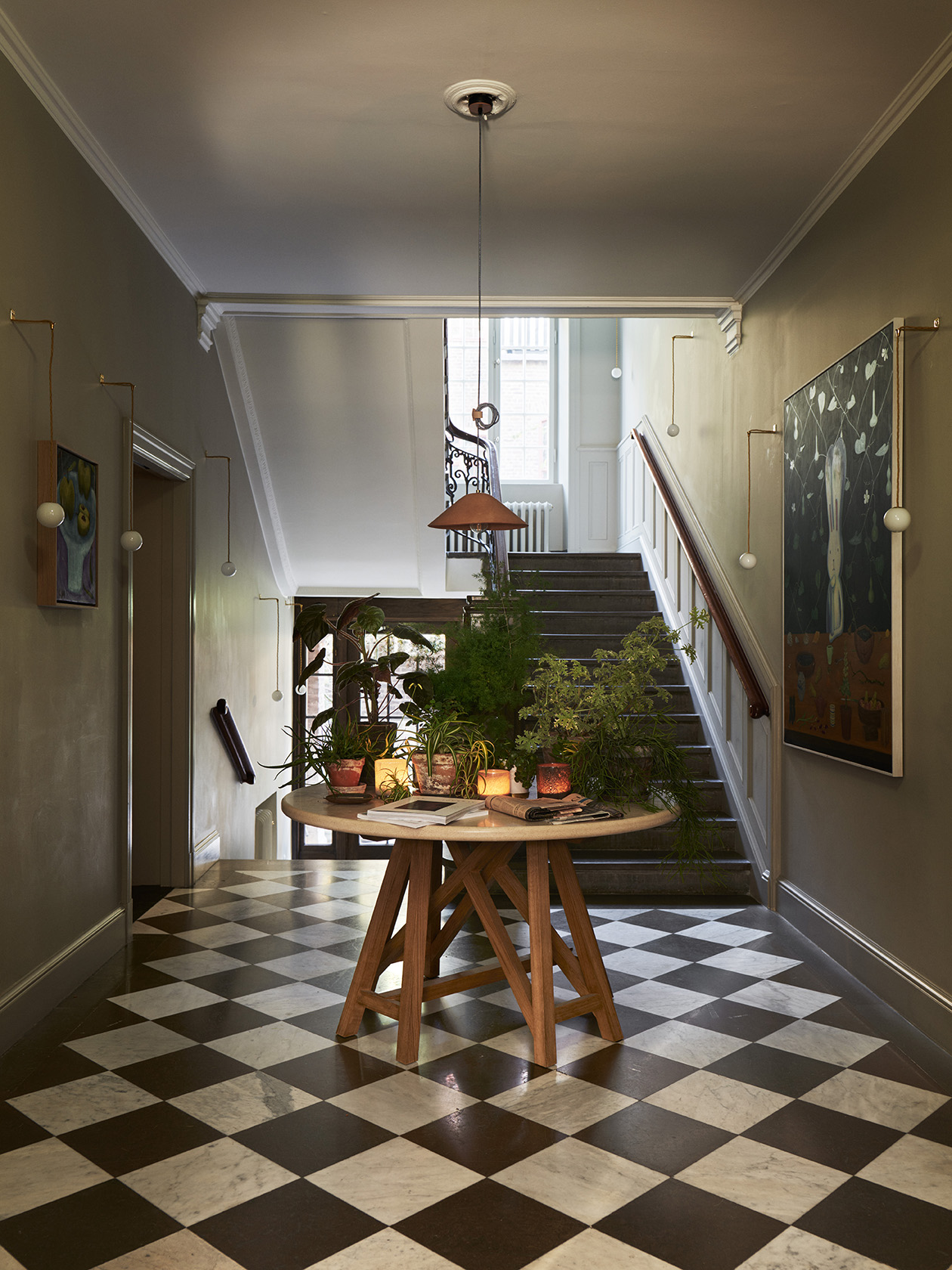 Interior Design: Ilse Crawford; Photography: Magnus Mårding
Serene Inspiration from Ett Hem
Ett Hem is a beautiful hotel originally built as a private townhouse for a government official in a peaceful residential area of Stockholm.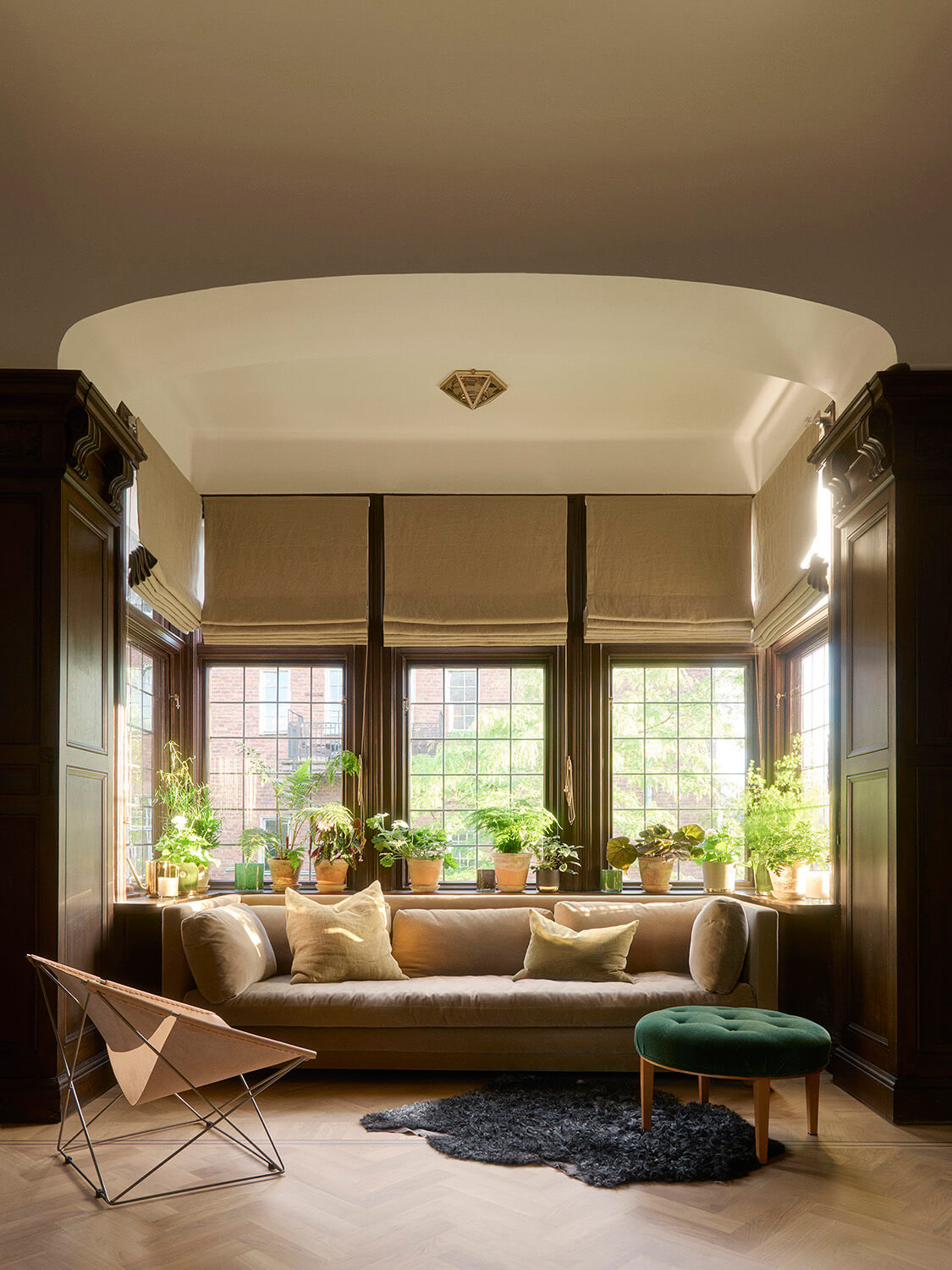 Before it opened a little over a decade ago, every detail was carefully considered by the owner as well as designer Ilse Crawford to transform the home into a hotel.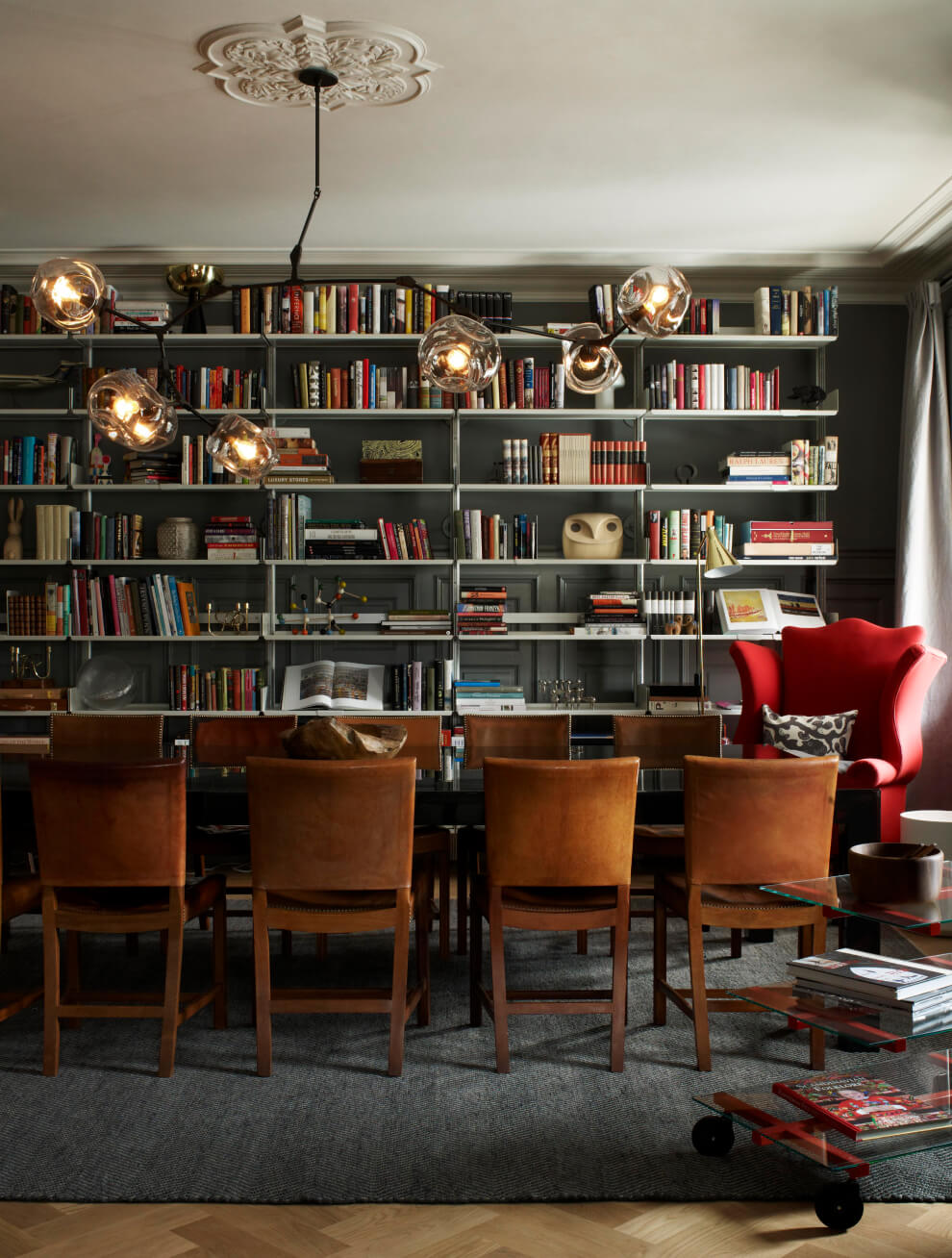 Ett Hem's owner Jeannete Mix aimed to retain the home's personality while making changes to suit the needs of modern life and guests.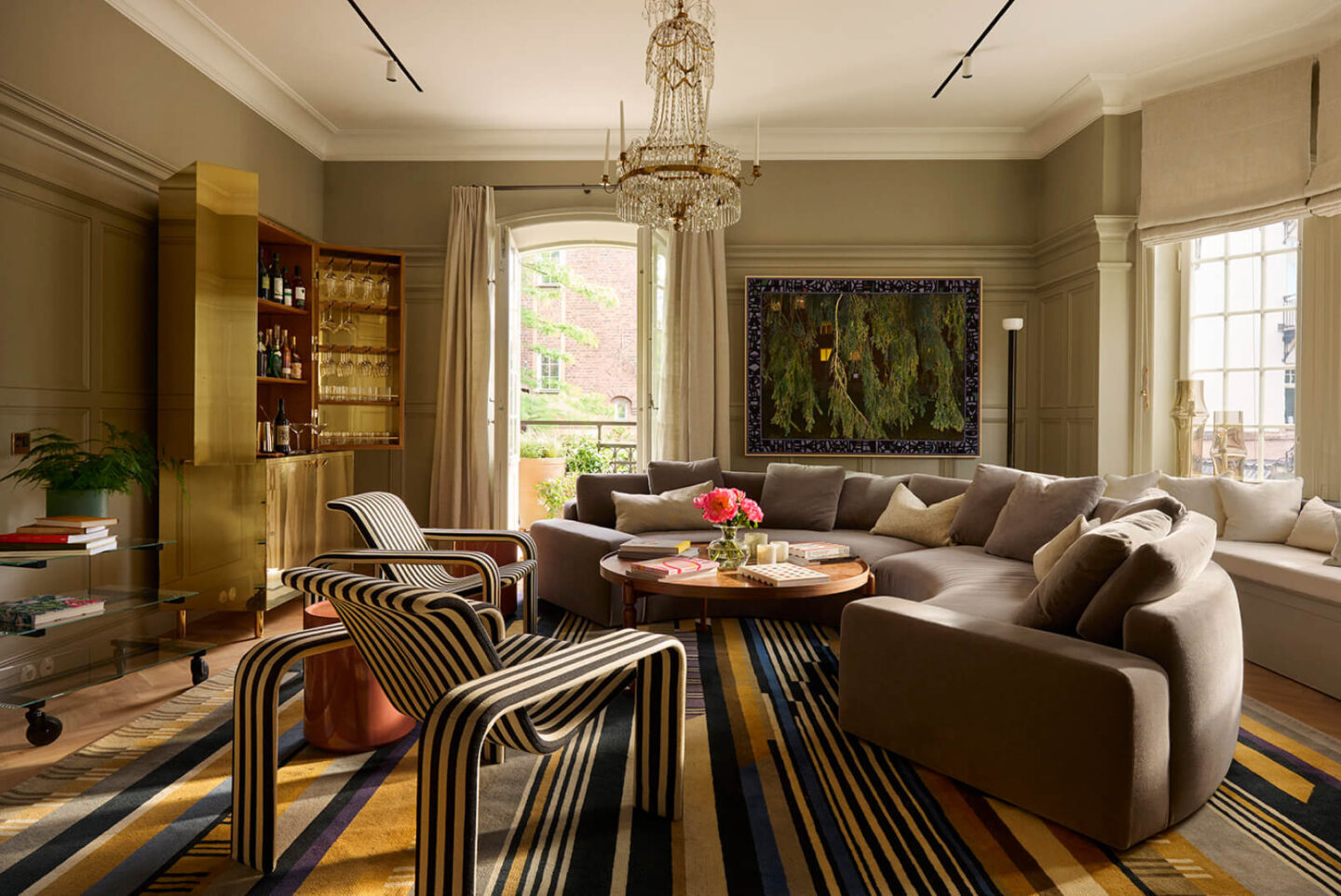 Ett Hem's Architectural Style
What's the architectural style of the home? It's an Arts and Crafts style building with Scandinavian aesthetics.
The home's design was also influenced by Karin Larsson, known for collecting objects, textiles, and furniture from all over Sweden.
A Return to Simplicity
Arts and Crafts residential architecture in early 20th century Sweden ("Swedish Grace") was a movement that emerged in response to ornate and elaborate late 19th century styles. Characterized by a return to simplicity, craftsmanship, and natural materials, Arts and Crafts blended traditional Swedish architecture with international influences.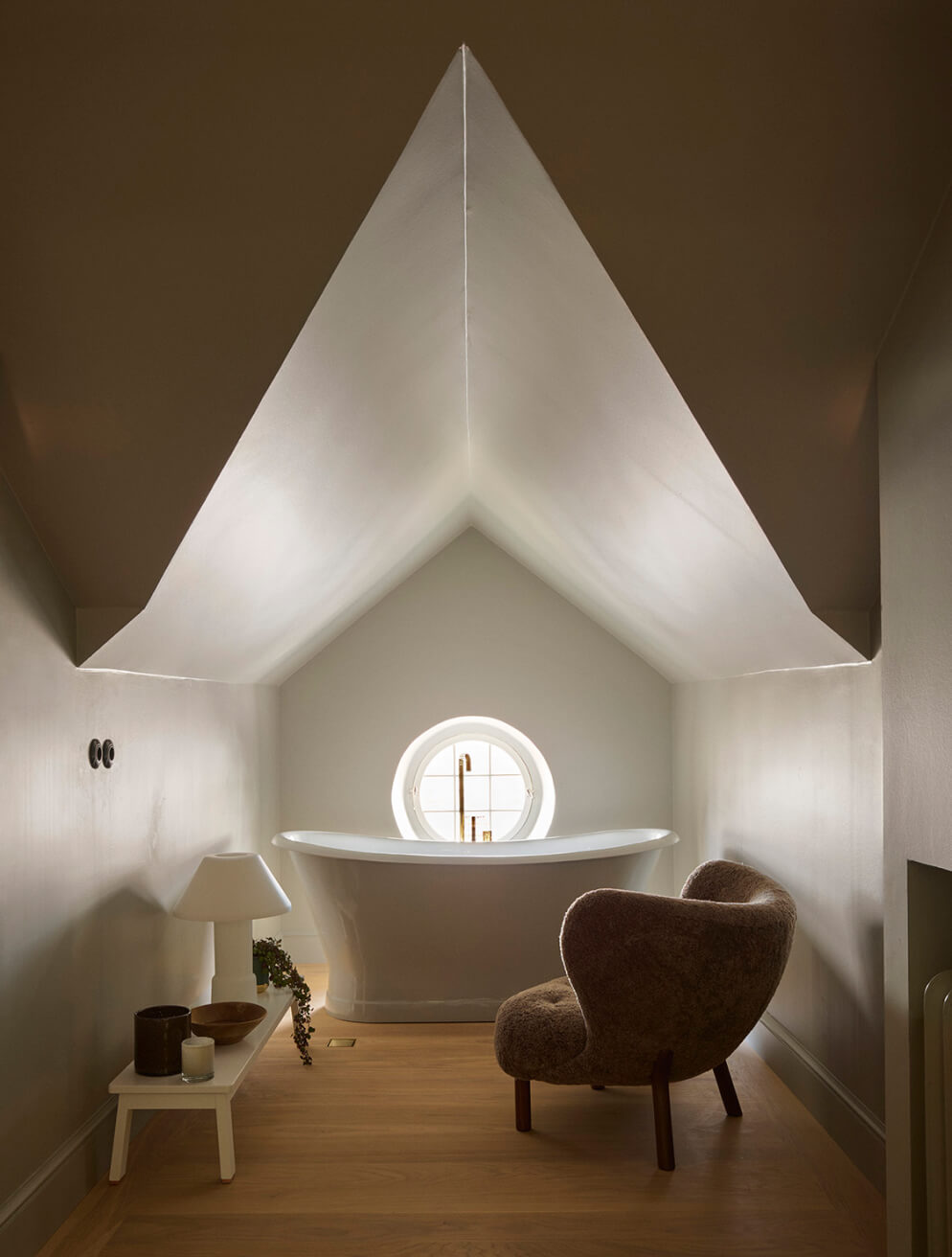 Arts and Crafts Simplicity…Buildings featured clean lines, unadorned surfaces, and a focus on functionality and practicality. A rejection of excessive ornamentation was a central theme.
Reverence for Natural Materials
Natural Materials…Wood, stone, and brick were often left in their natural state or treated in a way that highlighted their natural textures and colors.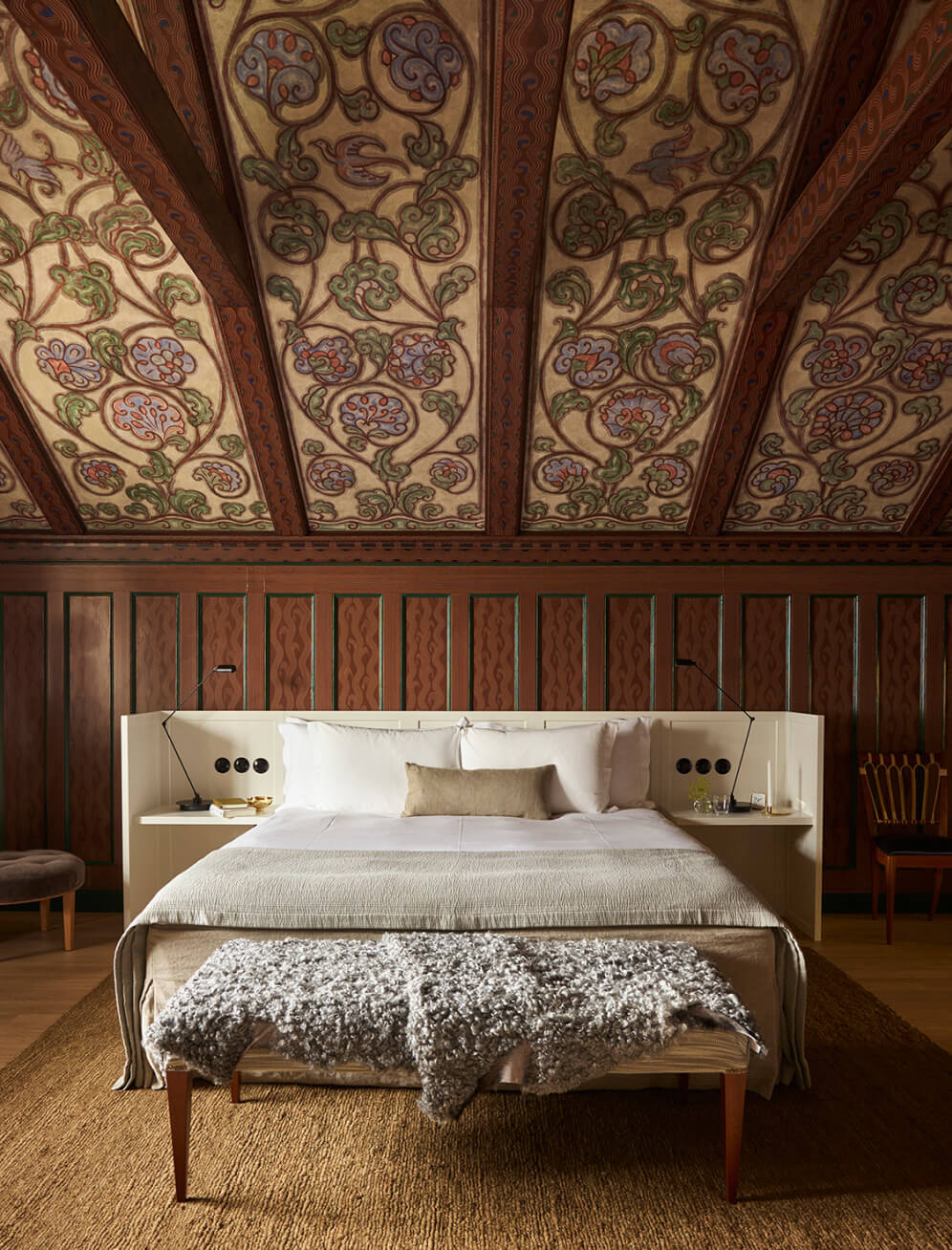 Movement Away from Formality
Asymmetry…While symmetry was common in earlier architectural styles, Arts and Crafts buildings in Sweden often featured asymmetrical facades and layouts. Such asymmetry contributed to a relaxed, more informal appearance.
Celebration of Fine Craftsmanship
Handcrafted Details…Arts and Crafts celebrated craftsmanship, reflected in the intricate handcrafted details, woodwork, metal work, and decorative motifs both inside and out.
Decorative Windows…Stained glass or leaded glass windows were common, adding artful detail.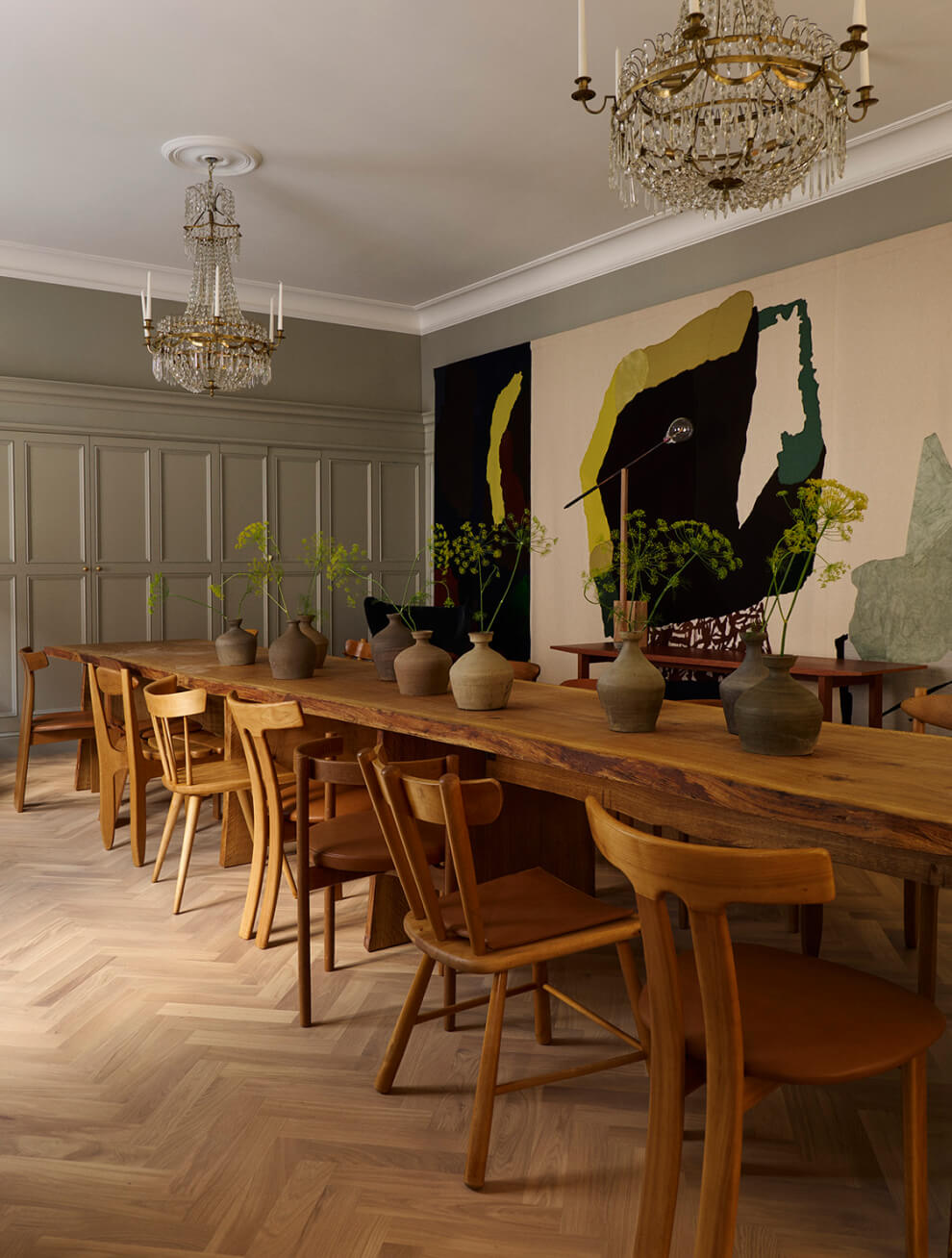 Color Stories Then and Now
Earthy Color Palette…The color palette of Arts and Crafts homes in Sweden was typically earthy, with muted tones (ochre, terracotta, and various brown and green hues). The colors complemented natural materials used in construction.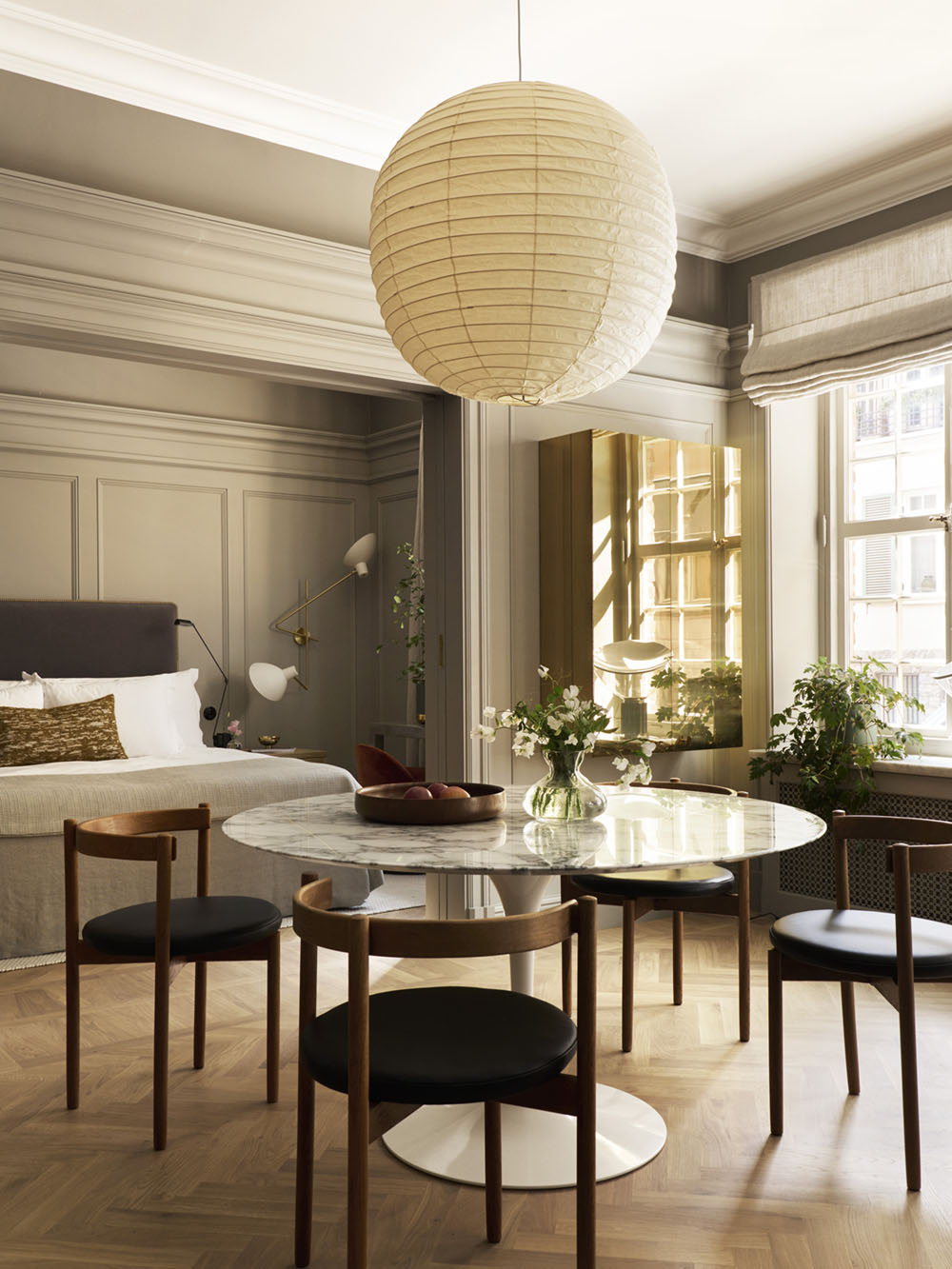 Indoor and Outdoor Integration
Harmony with Nature…Arts and Crafts homes aimed to blend seamlessly with their natural surroundings. Large gardens, outdoor terraces, and courtyards were often incorporated to create a strong connection to the outdoors.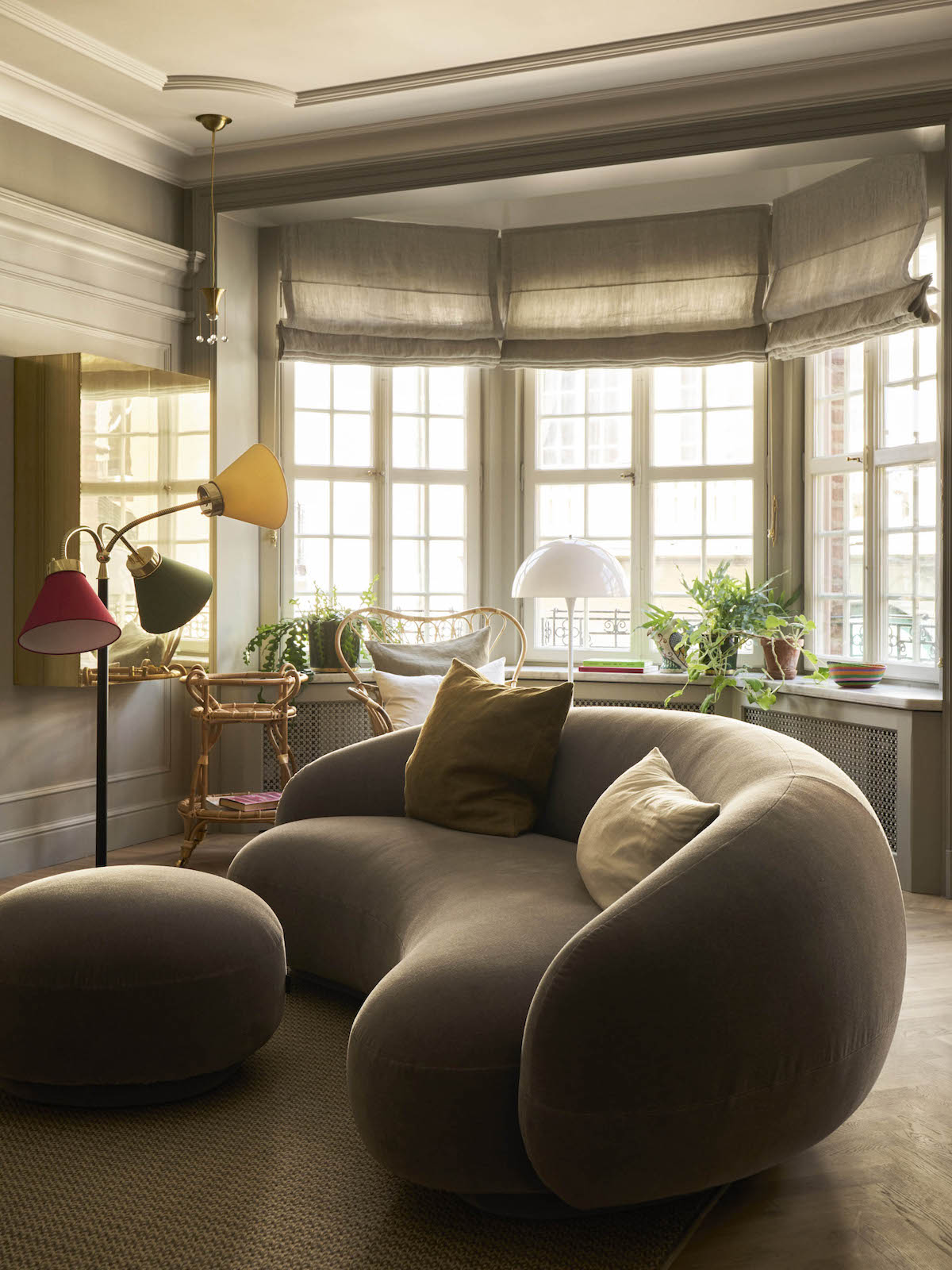 There's a delightful tension created by the eclectic mix of bespoke furnishings, art collection, and unique lighting with the traditional architectural features of the hotel.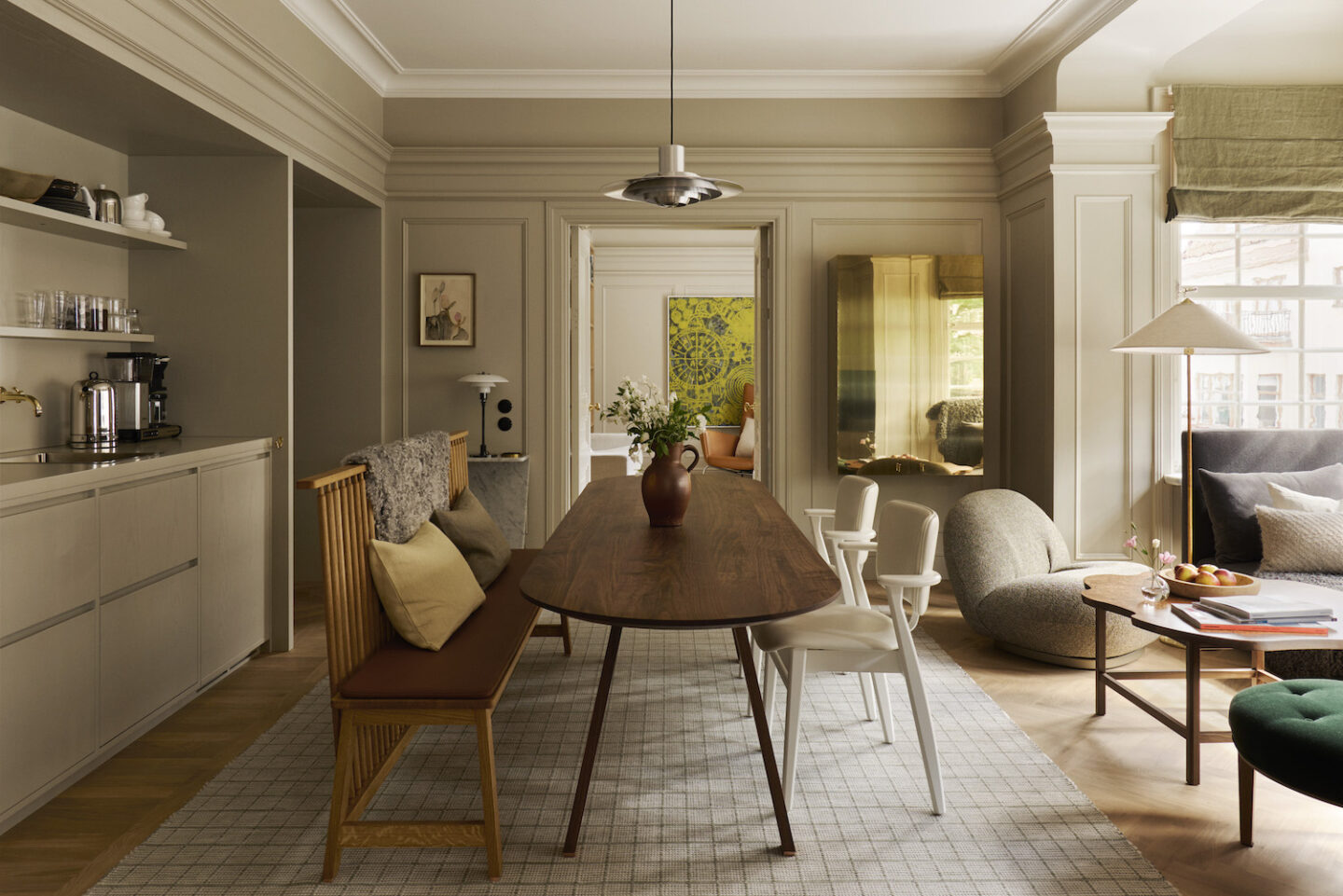 There's no doubt you're in Sweden!
And I'm fond of all of the home-like moments (those plant shelves above!) that feel so cozy and inviting.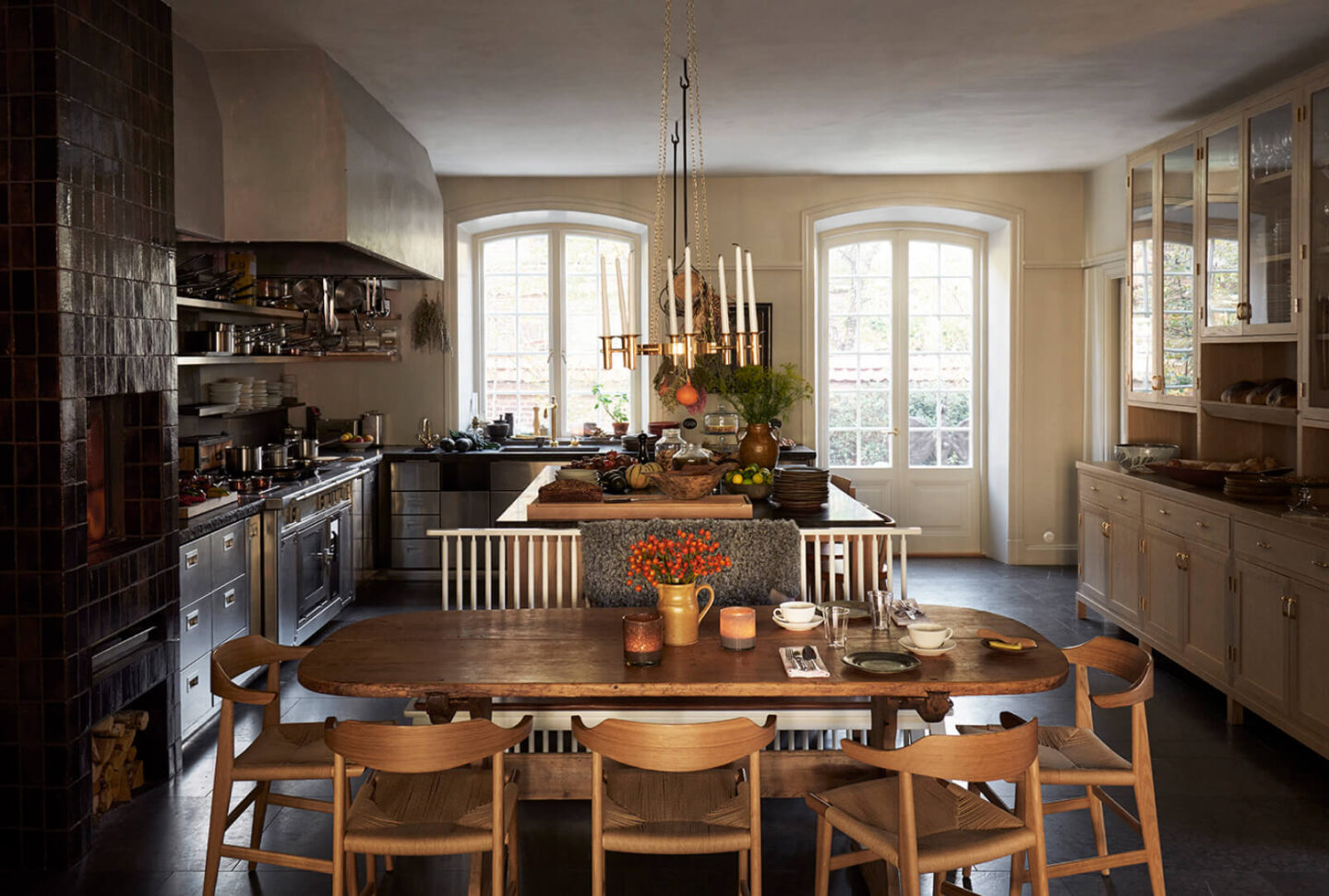 Can you imagine being welcomed into the hotel kitchen where the chef is preparing meals for guests? Because you are.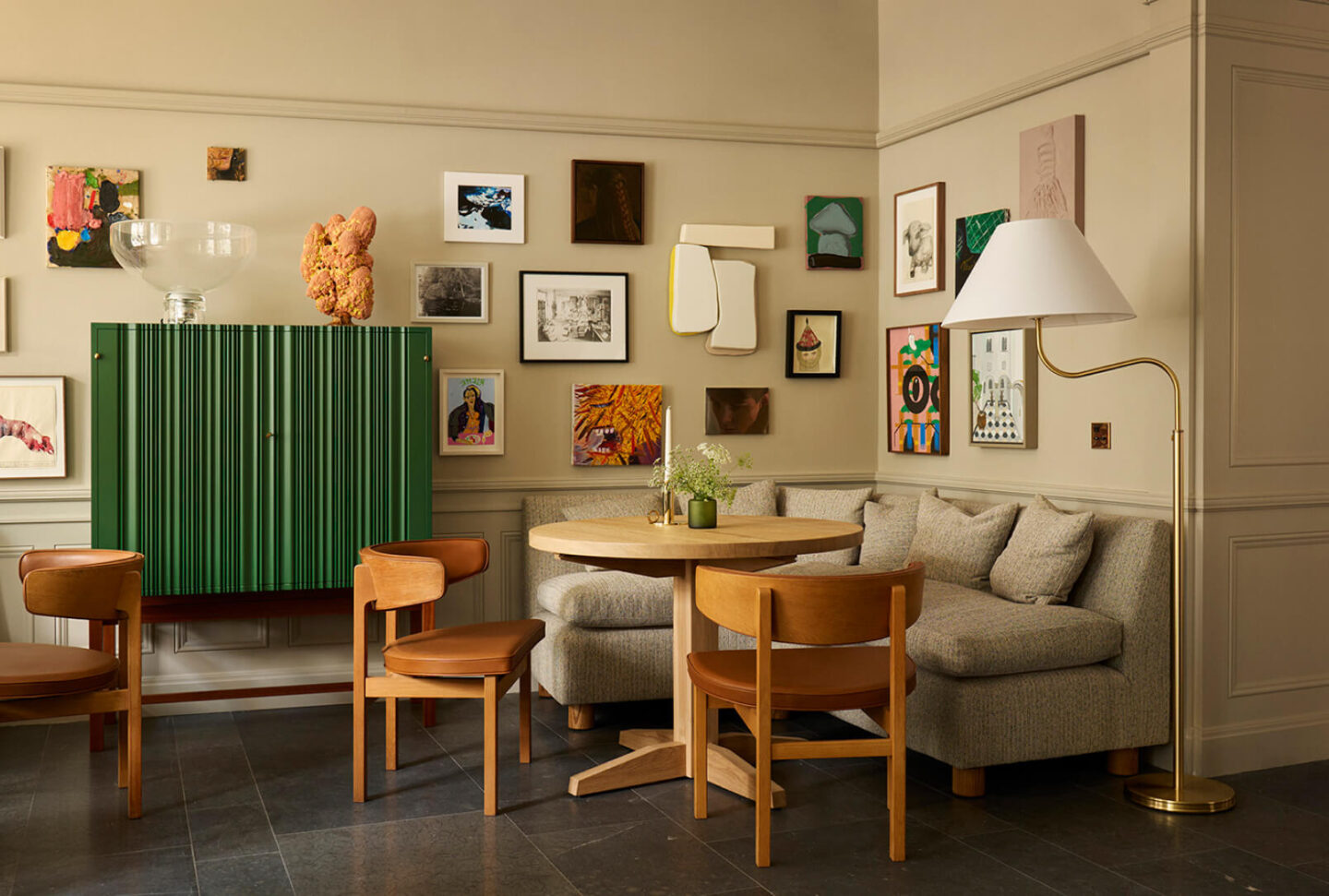 The design truly is something special…it feels uncontrived yet richly chic.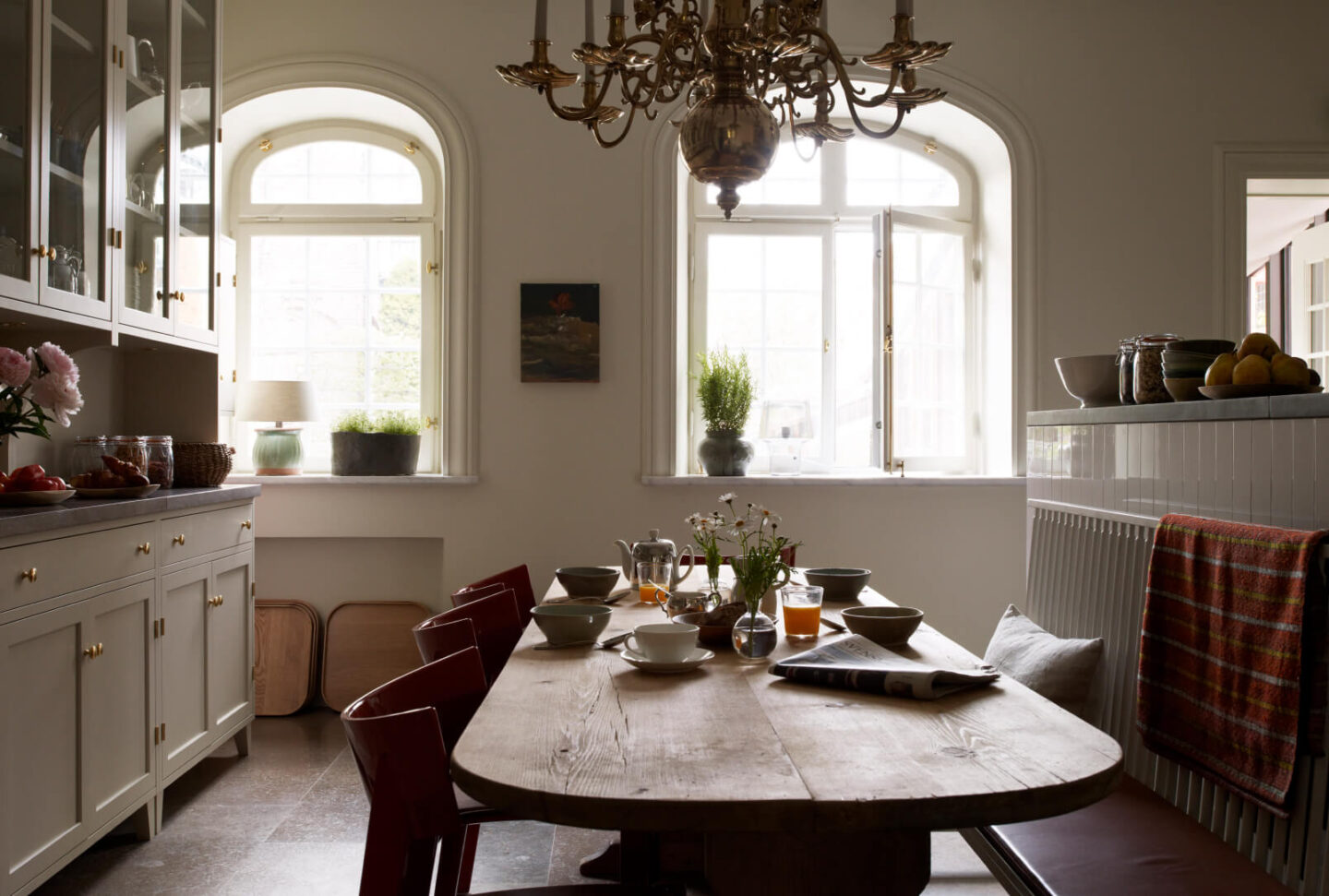 Are you ready to check in to one of the twelve guest suites?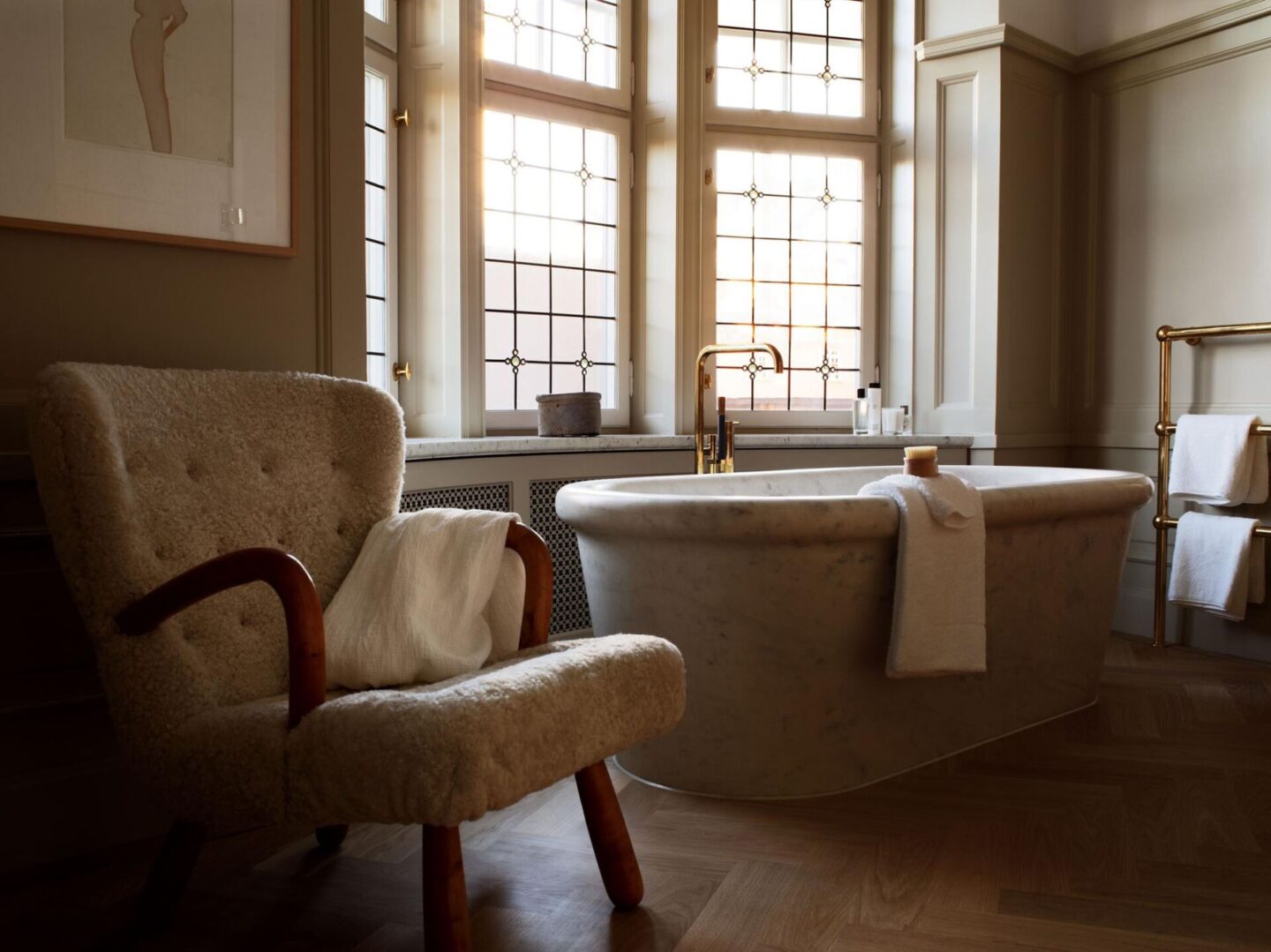 I'll be far from my phone, soaking in this tub with a good book!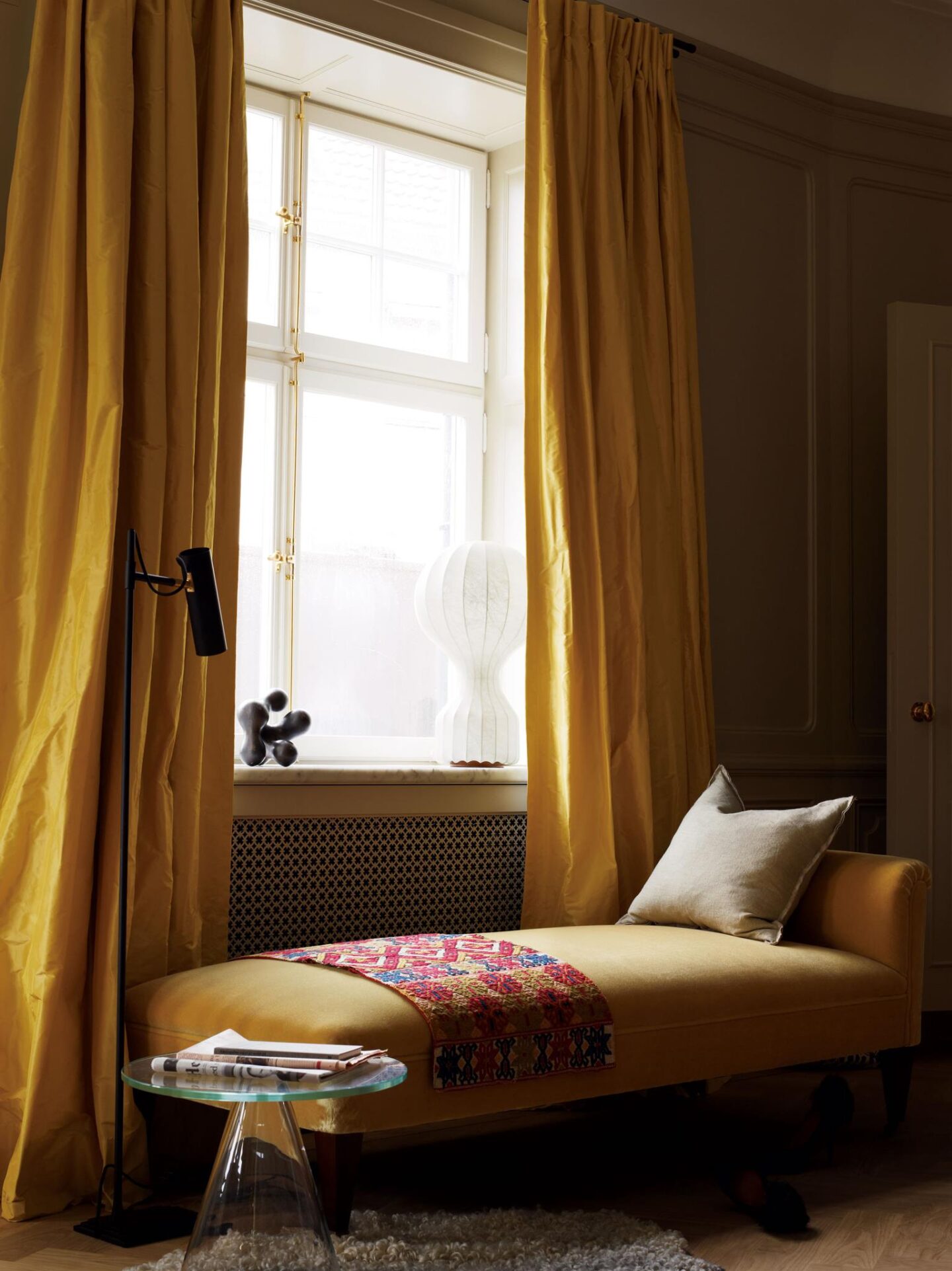 If you have a moment for a little more Swedish inspired design, see THIS!
Peace to you right where you are.
-michele
Thanks for shopping RIGHT HERE to keep decor inspiration flowing on Hello Lovely!
I independently selected products in this post—if you buy from one of my links, I may earn a commission.
Hello Lovely is a participant in the Amazon Services LLC Associates Program, an affiliate advertising program designed to provide a means for sites to earn fees by linking to Amazon.com and affiliated sites.