While throngs of timeless interior design lovers study wallpaper patterns, deep moody paint colors, and dark cabinetry, my heart swells for neutrals. Is it the lightness? The gossamer-like mood and quietude of spirit? So much ethereality can only be achieved with the whisper of whites. These Personal Reflections on Ethereal European Country Interiors intend to unite a tranquil collection of beauty to inspire decorating color stories, vignettes, and deeper thought. If you admire Modern French, French farmhouse, Tuscan, Nordic French, and Belgian style designs, I hope you'll feel comforted here.
Thoughts on Heavenly Ethereal European Country Interiors
In various homes, I have been drawn to the quieter side of European country where greenery and cool blue skies outside interact with the paleness inside.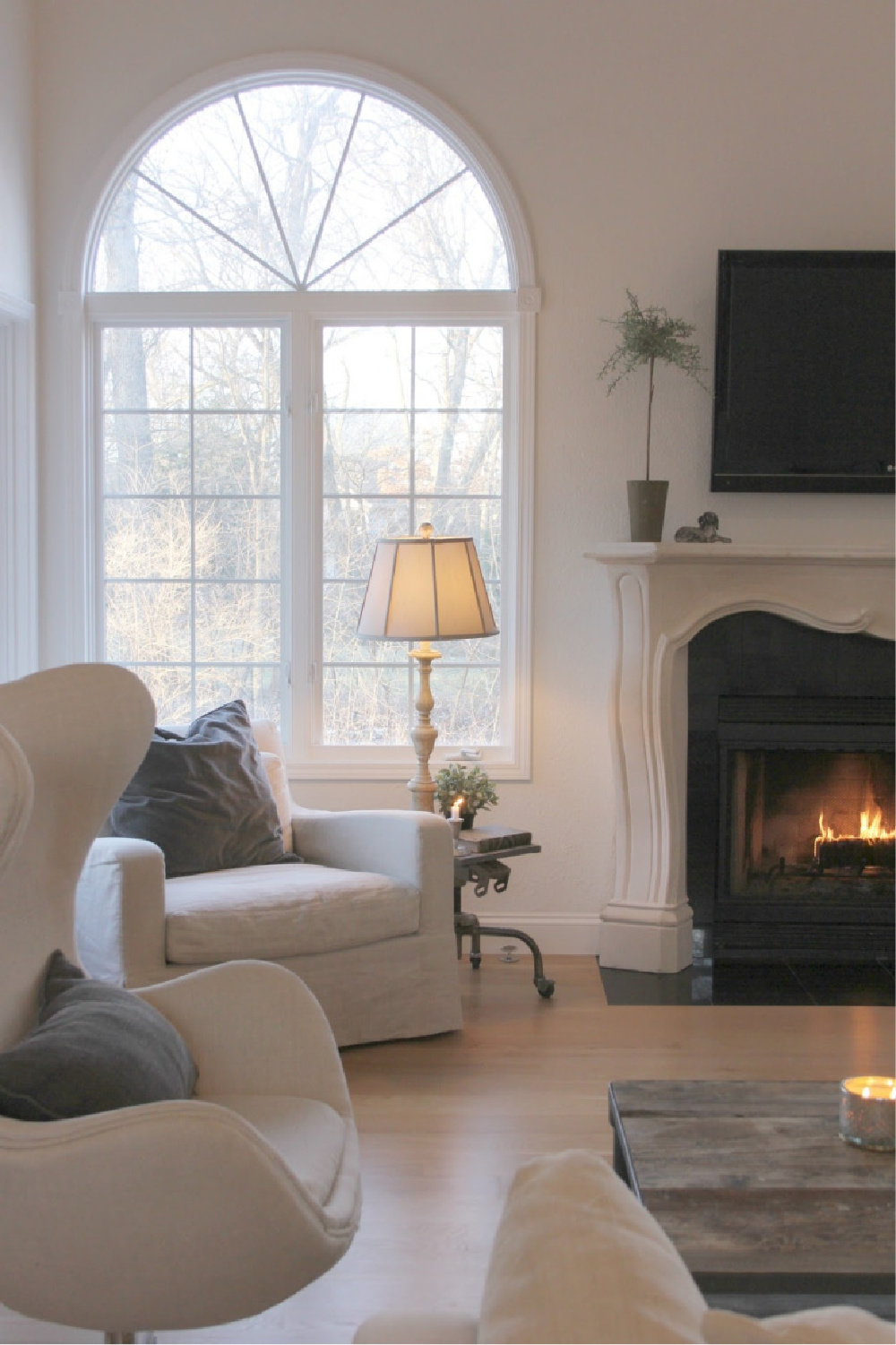 Colors, texture, objects, and finishes inside are always having a conversation, yes?
Designer and blogger Greet Lefèvre's use of neutrals sets a tone for an elegant, sophisticated, and hushed vocabulary with timeless Belgian style shimmering through it all.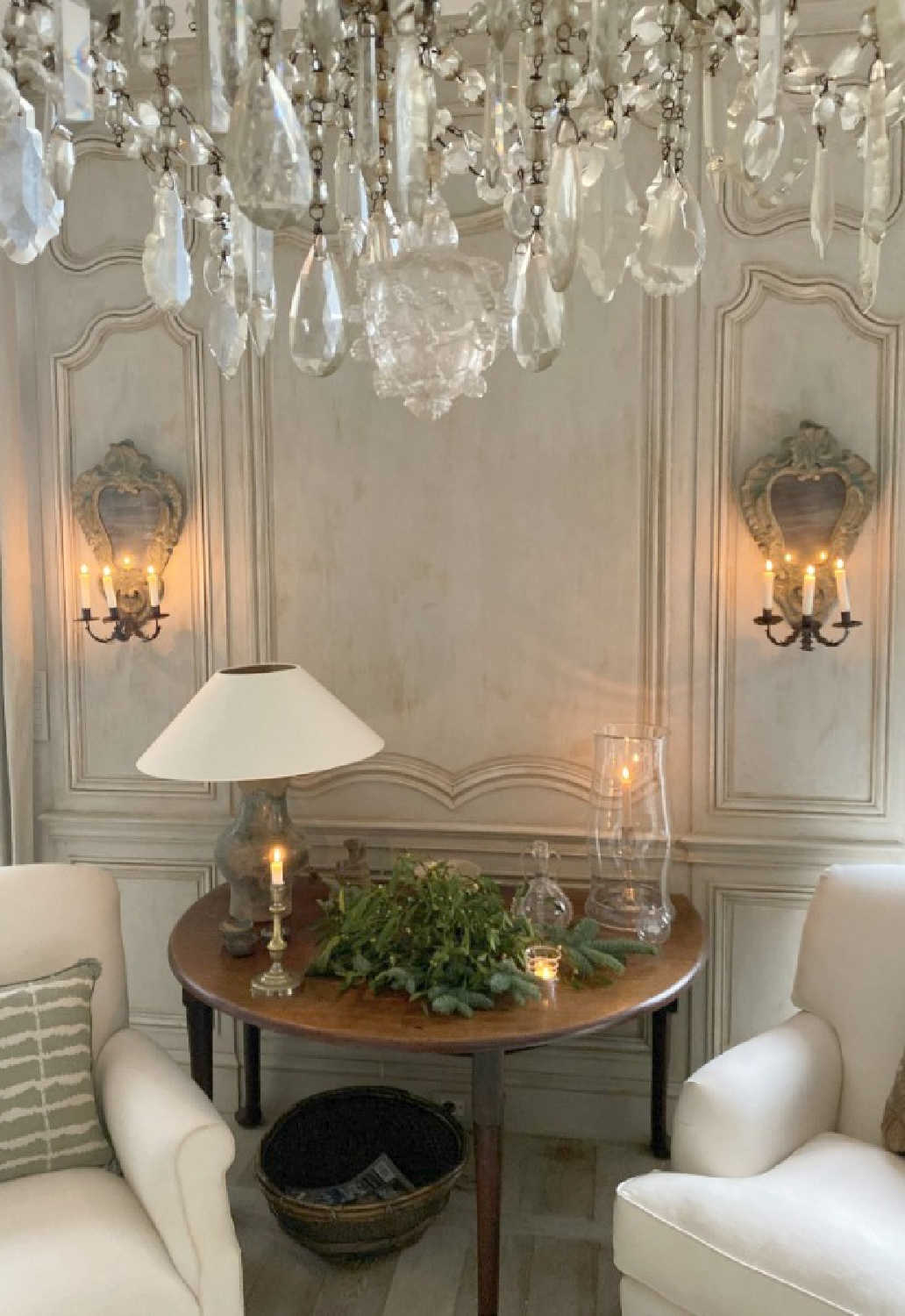 Chateau Domingue proprietor Ruth Gay's quiet Tuscan country manor style home suggests Texas-sized warmth and hospitality. There's an earthy conversation happening about the past as well as rich possibilities ahead as traveled and textural glories harmonize.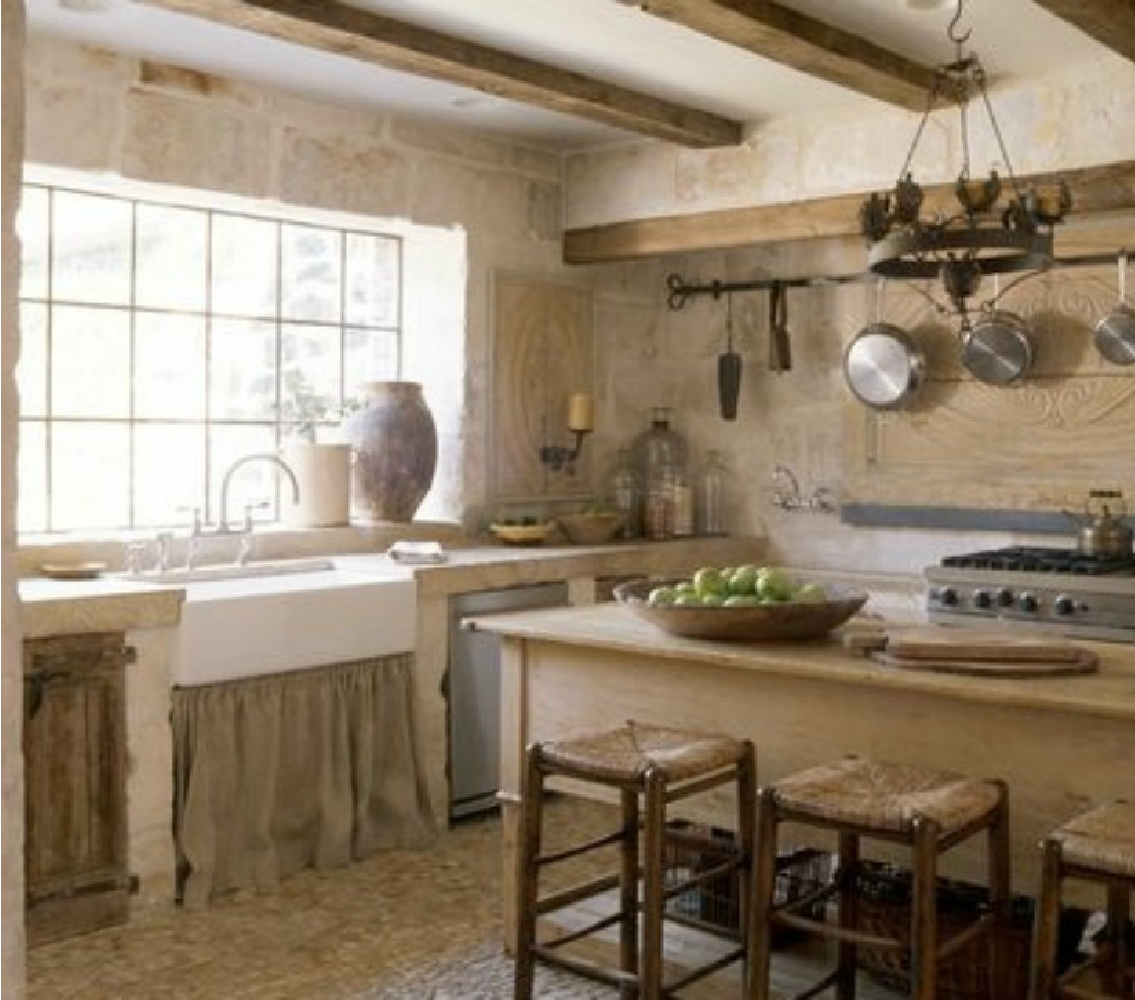 Oh my, if those reclaimed cobblestone floors and French Limestone walls could talk and profess their truth!
Plaster & Plaster-Like Walls
French antiques, plaster, and Old World style seem to sing rather than converse in a timeless white European modern kitchen with finishes by Segreto.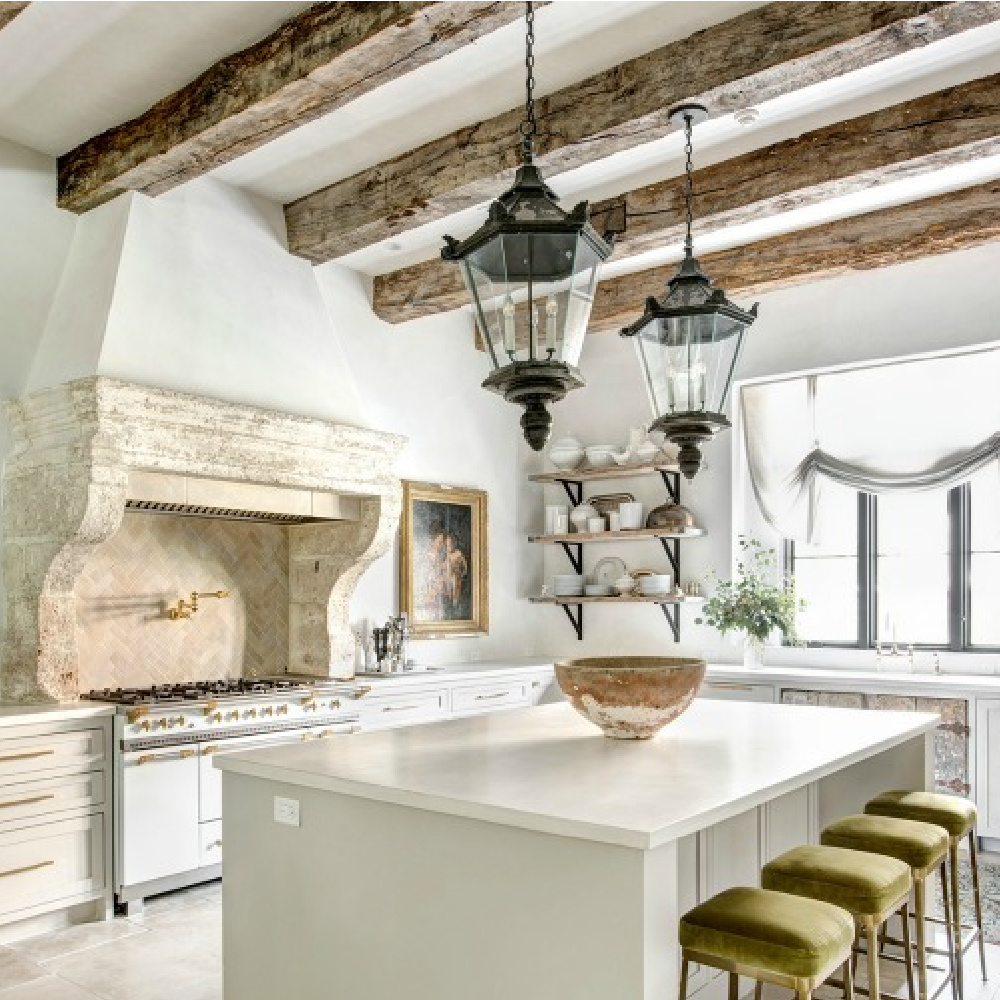 To achieve the look of Venetian plaster with an alternative material, Brooke and Steve Giannetti coated walls at Patina Farm with a thin layer of Cal-Kote. No paint was required, and what a heavenly backdrop for years of memory making.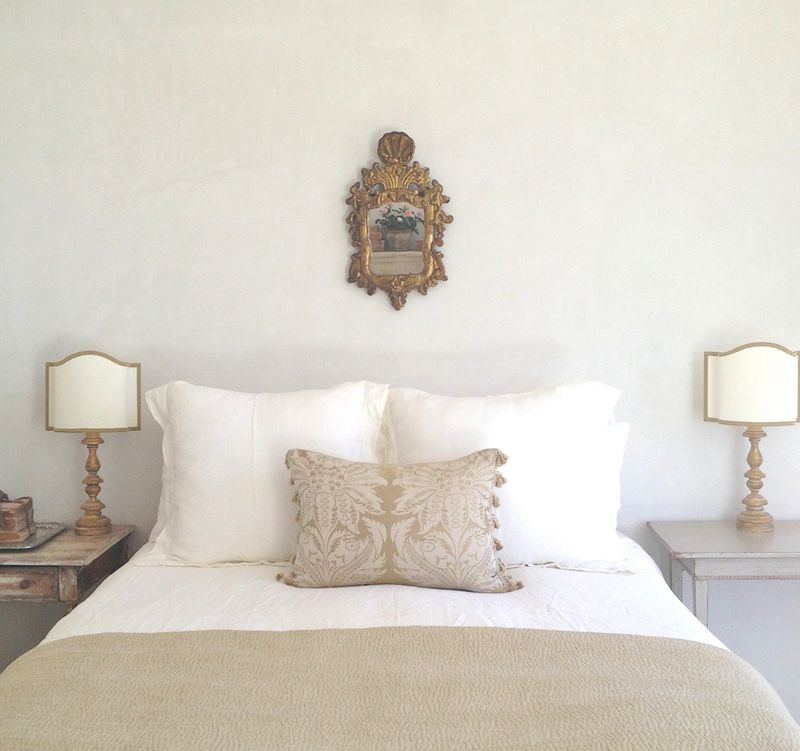 Humble & Serene French Nordic Style
There is opulence and fancy talk, and there is the quiet whisper of elegant simplicity.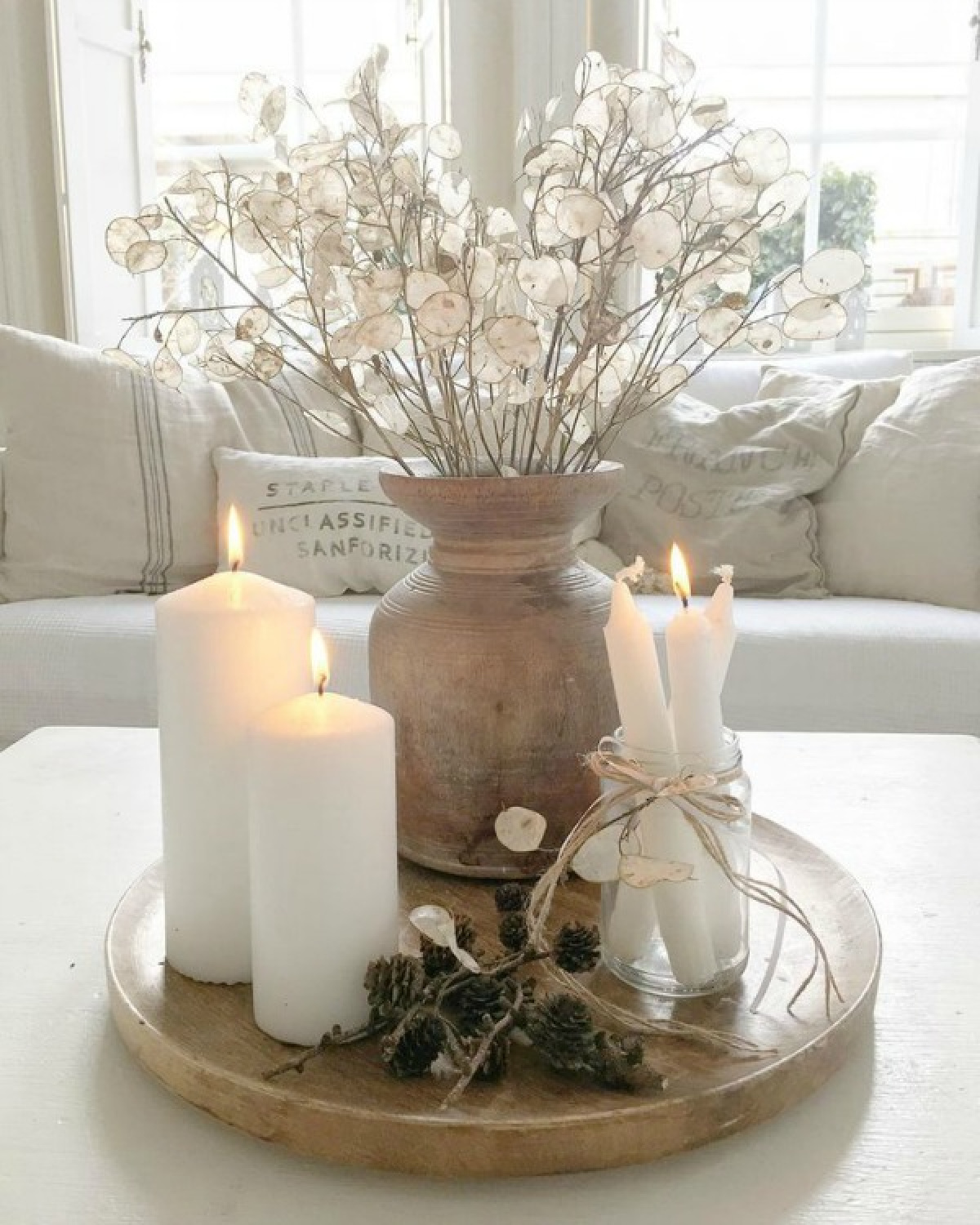 Like a prayer from a pure heart, faded colors and timeworn hues suggest a learned humility that newly saturated colors seem still too young to understand.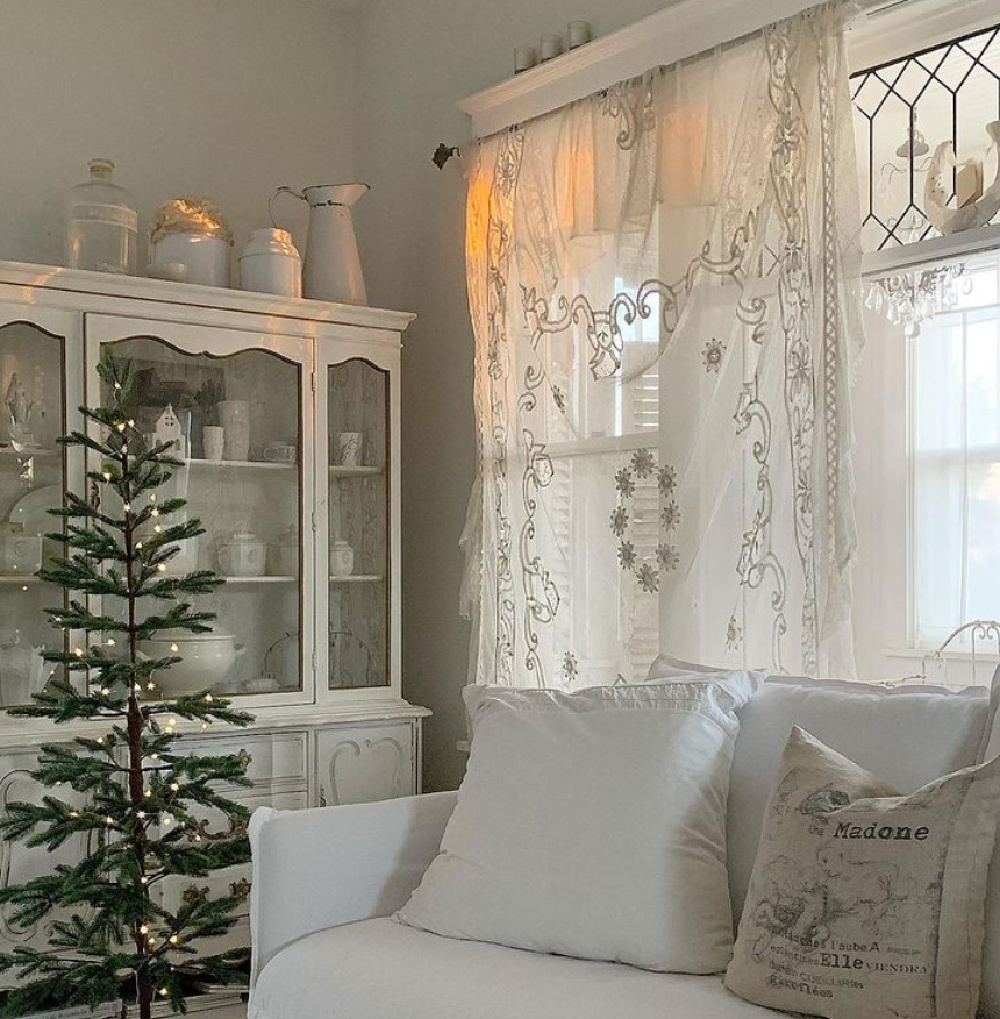 Years around the sun will do that!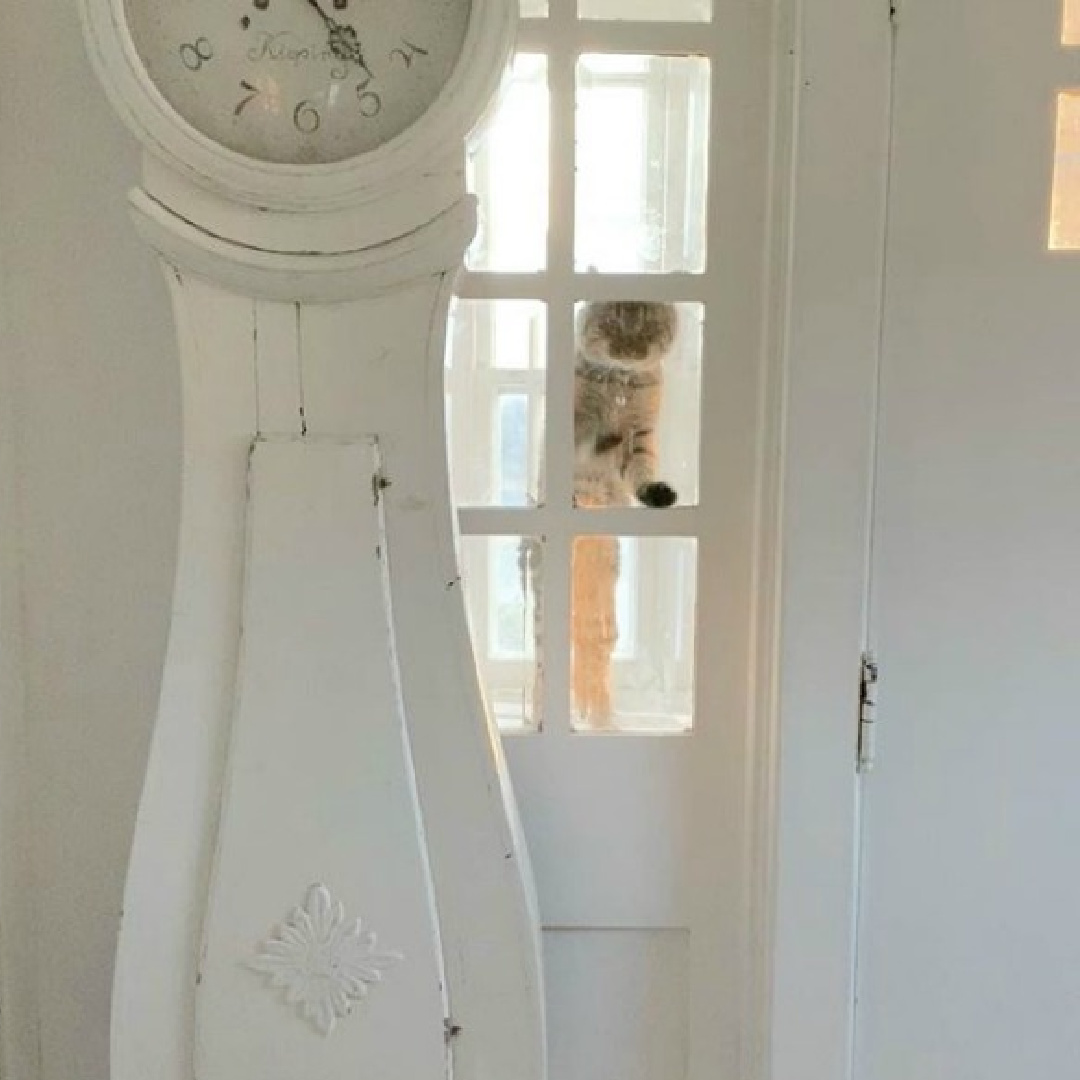 Reclaimed French Stone
And what happens when humble faded beauty discovers renewed purpose as it travels to new lands?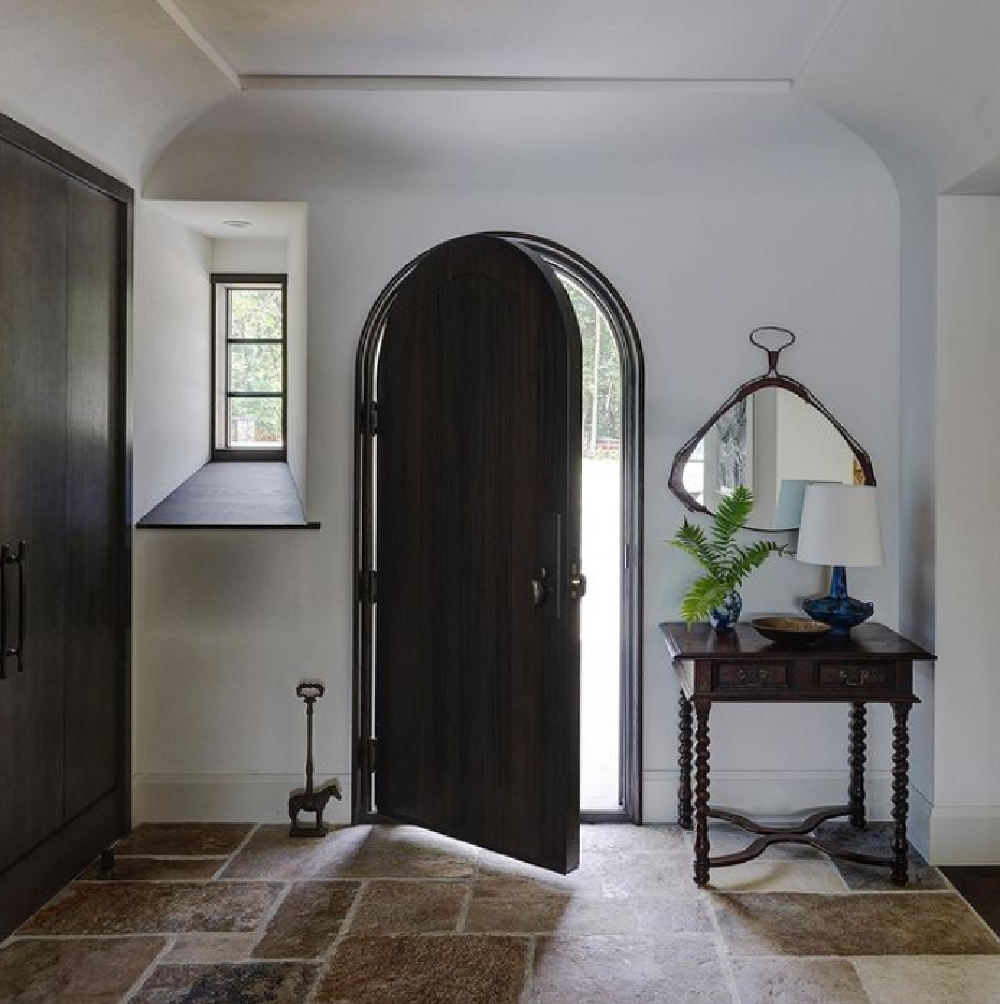 How gratifying to honor age! To honor years in the making patina by allowing it to elevate architecturally magnificent shelters.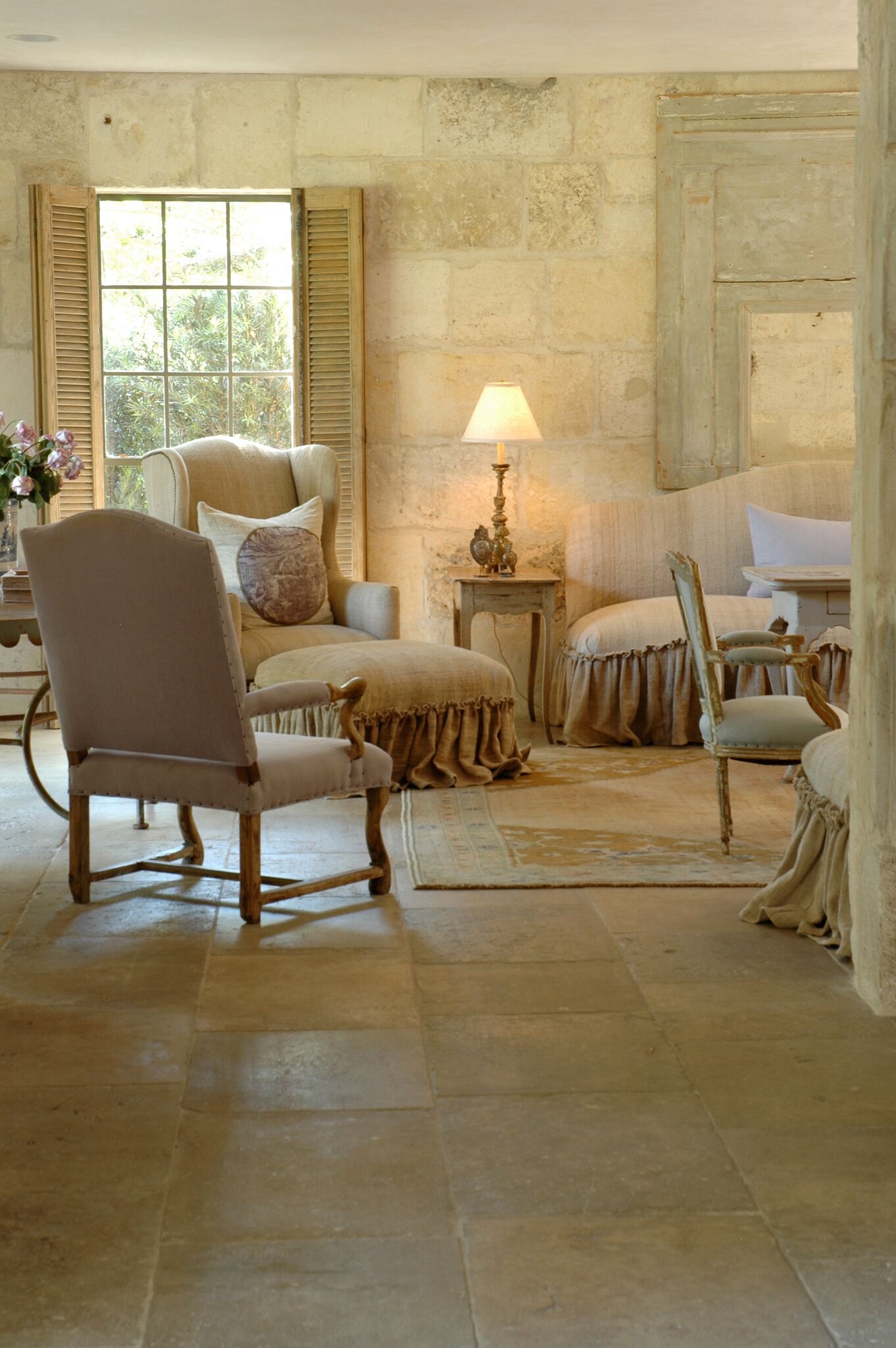 For lovers of the old, and for dreamers with reverence for the secrets and mystery of spiral-like time, preserving natural beauty which continues to increase with the years, is a sort of calling.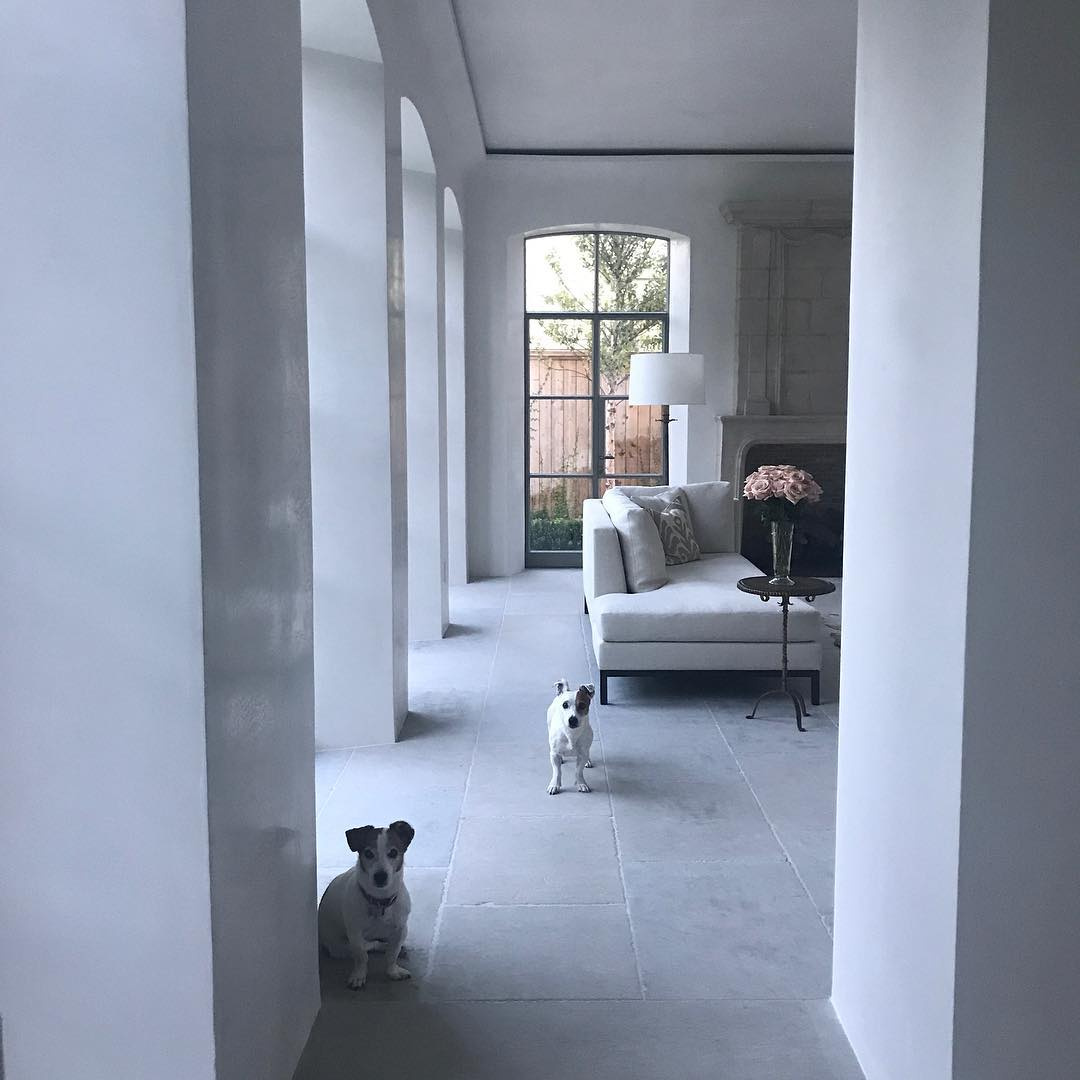 Who can say how living with such beauty births new blessing!
Repurposed European Country Antiques
I know firsthand that repurposing something old (whether the old piece is rare and valuable or not) often makes little sense economically speaking.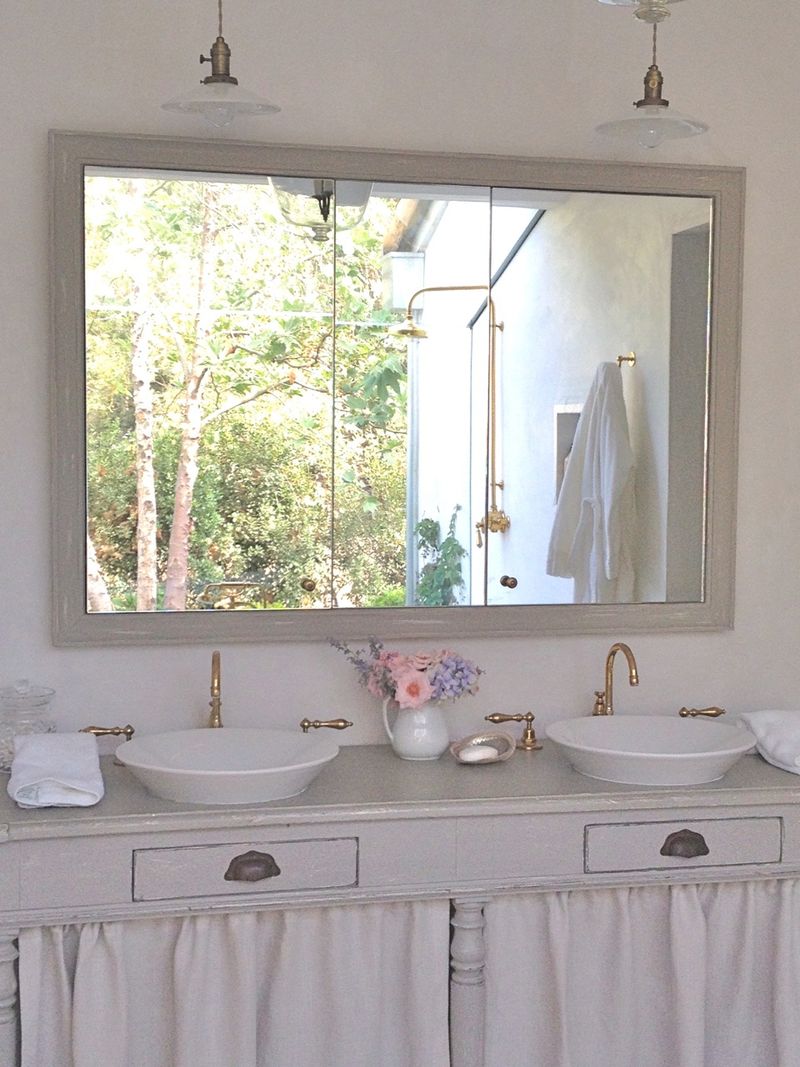 Yet it's a very European country sensibility to re-use, re-purpose-re-cycle, re-store, and re-finish.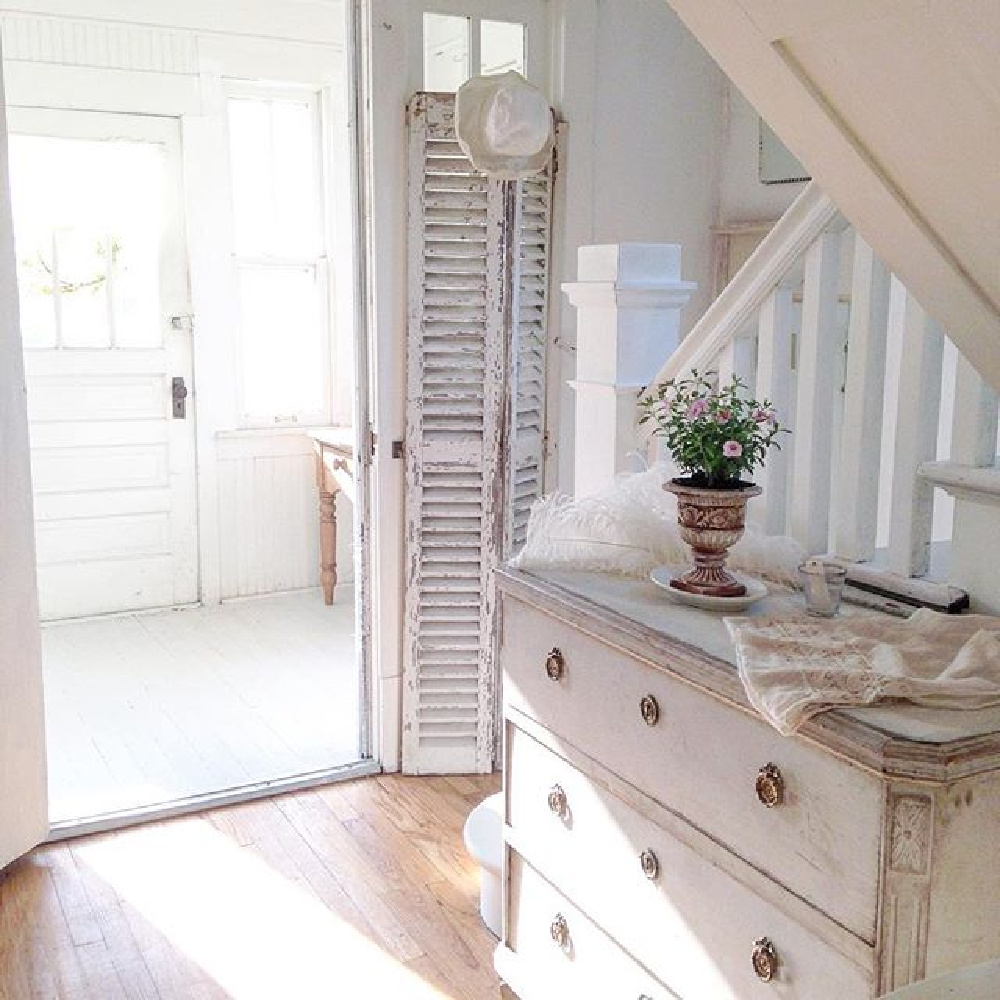 Pieces are saved from landfills. Aged finishes and peely paint can be enjoyed daily as art.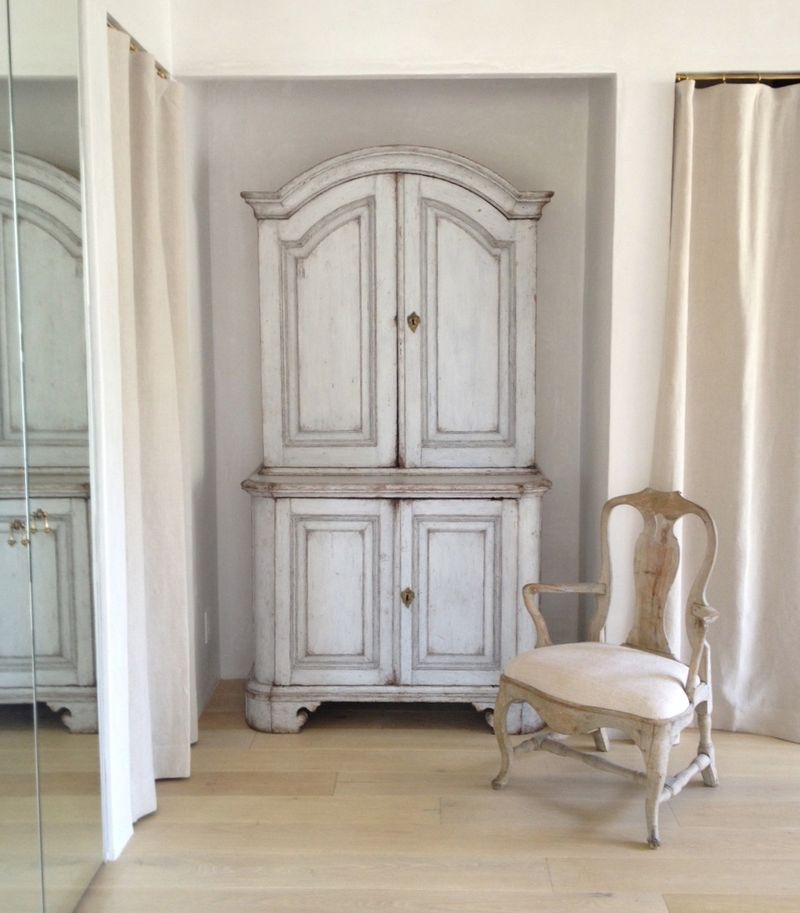 And it can be so very countercultural to repurpose or re-use. In a culture and economy wooing us to dispose, increase consumption, and create anew, resistance to the status quo can be lifegiving and earth-honoring.
Confit Jars and European Wares
When functional objects are also prized collections to bring into service daily?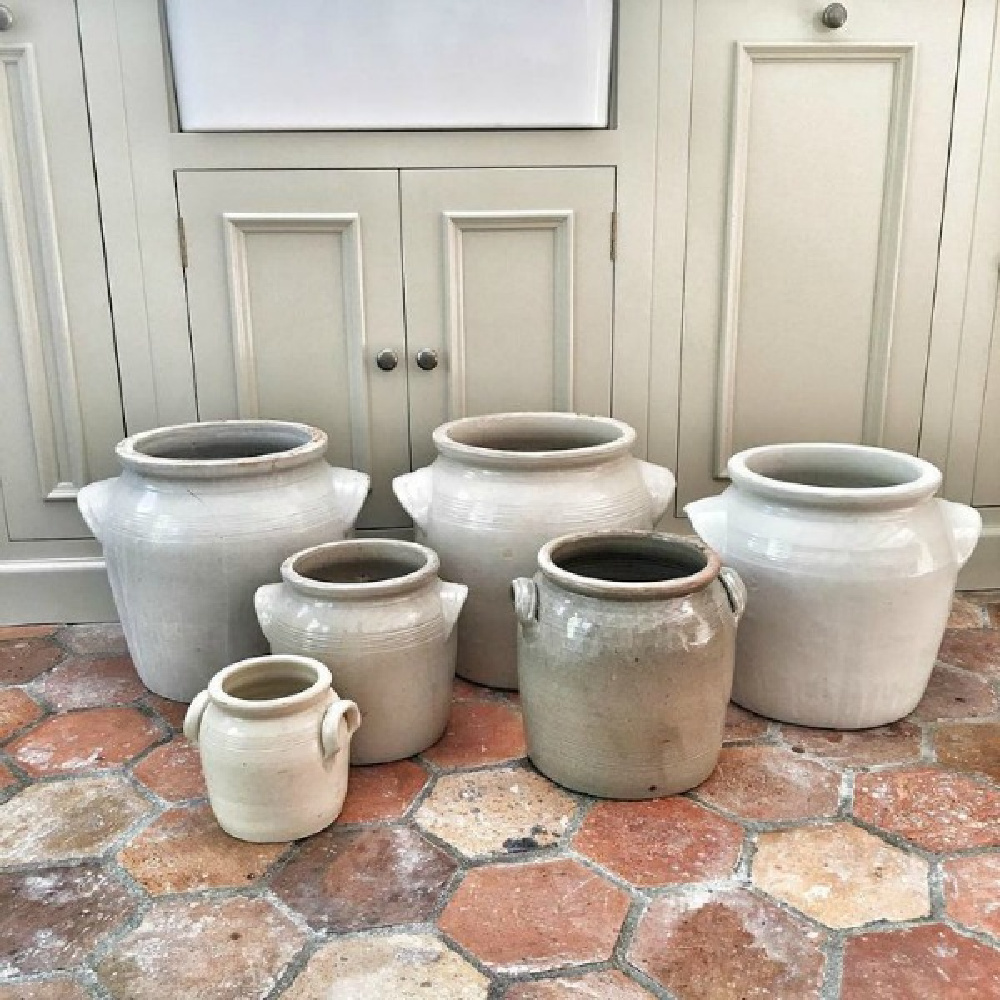 And when they are neutral in color so the look is cohesive and gentle even when the items vary?
These eyes will never tire of collections of white ironstone, terracotta, urns, jars, bowls, and receptacles in a naturally neutral array of hues.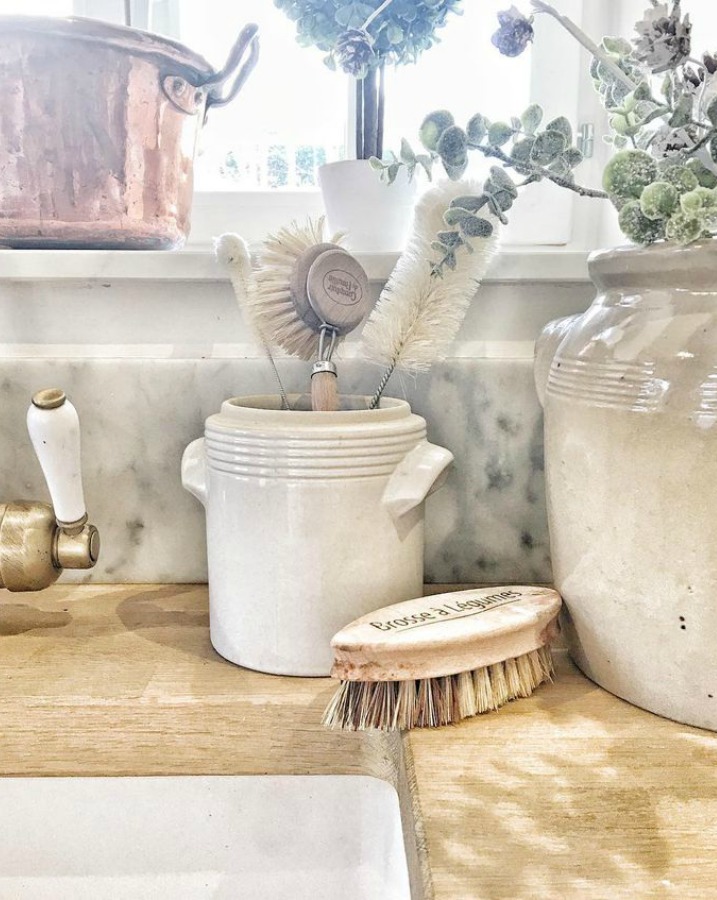 YES, an array!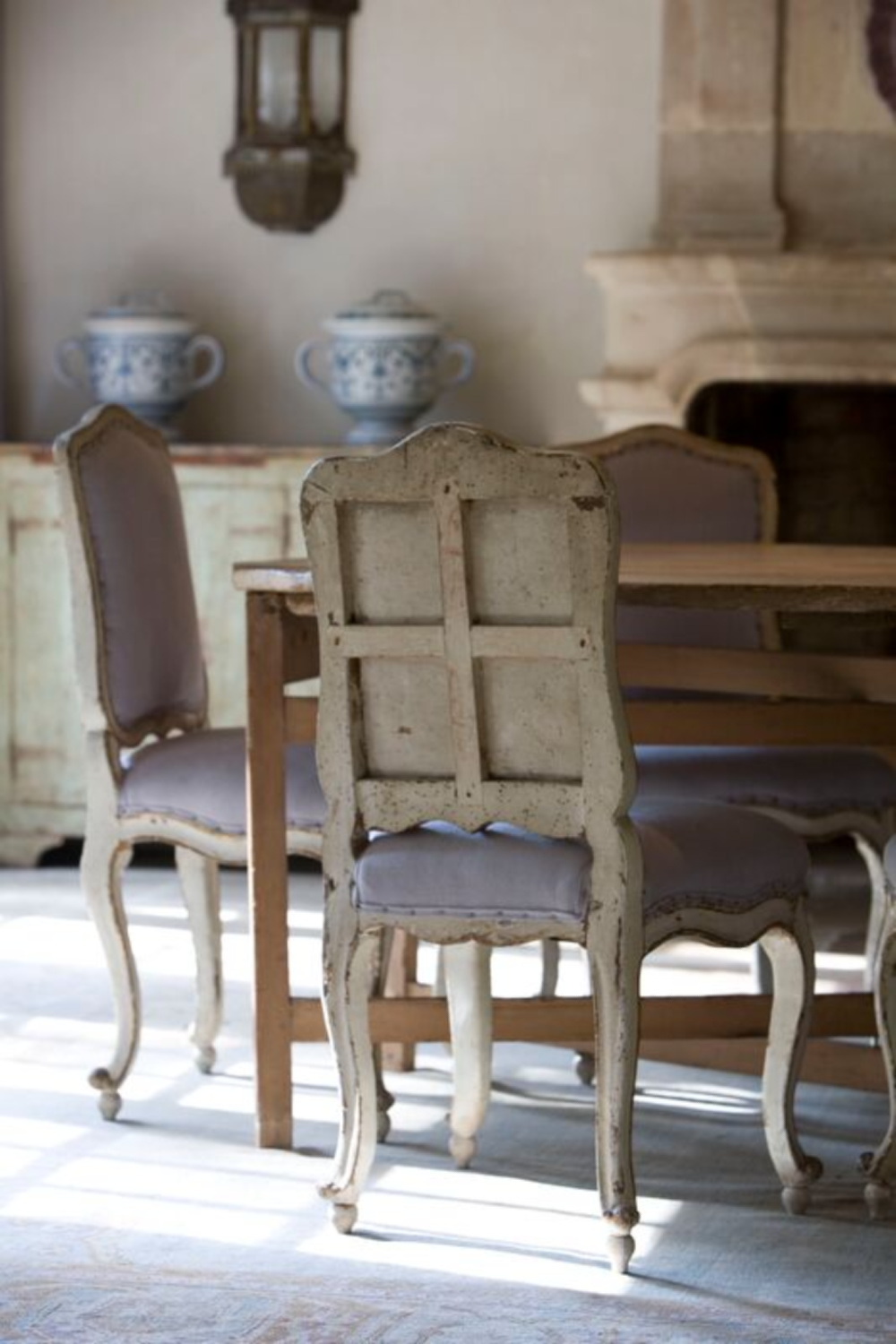 Think of the range of whites, putties, pale sage, linen, limestone, greige, and beyond.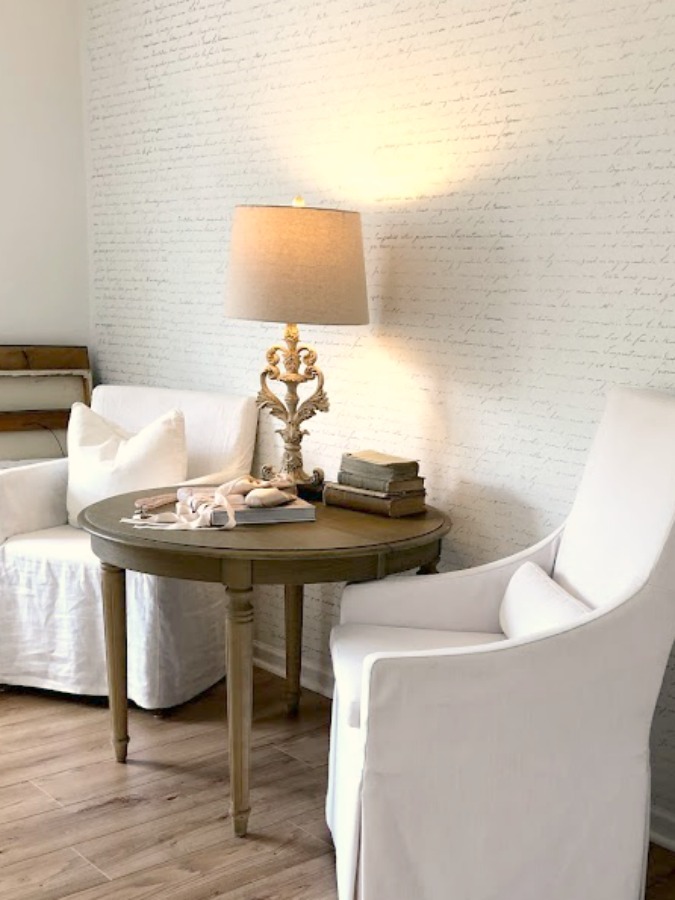 And of course, texture can be all the color we need!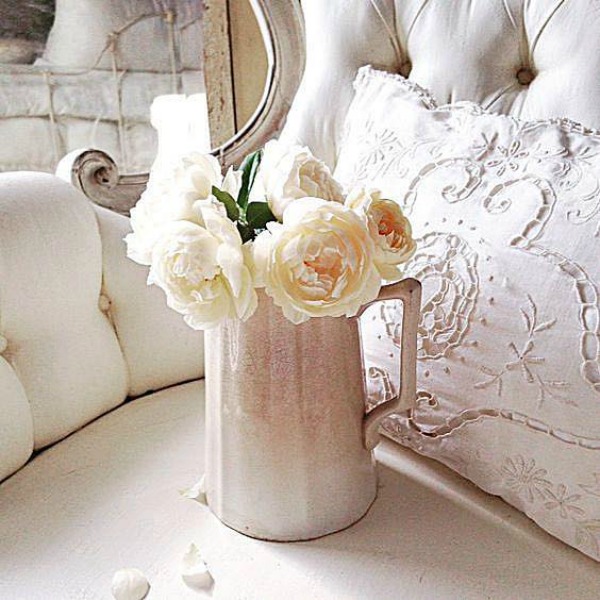 Need proof?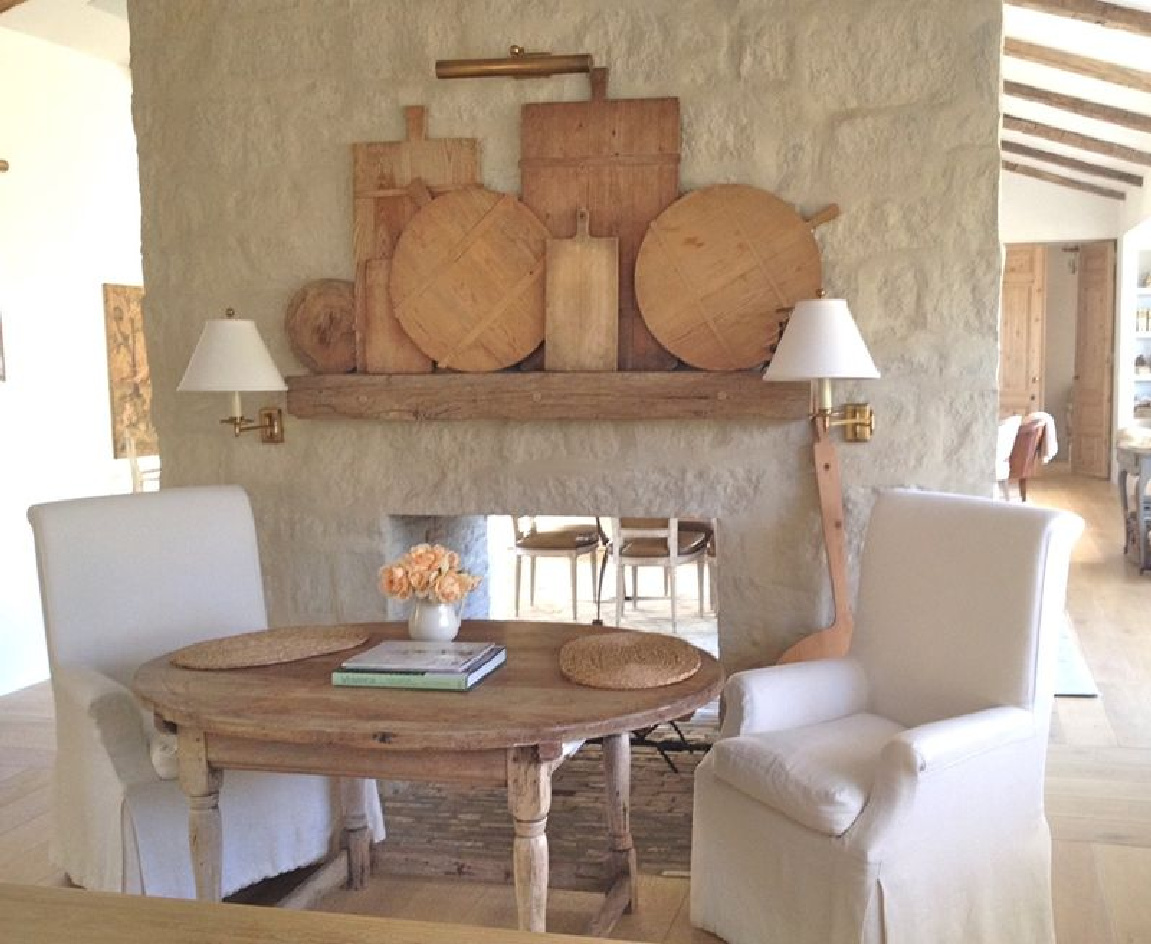 Low Contrast Loveliness
Thank goodness there are no design rules, and ideas about how we must add "a pop" of this or "an accent" with that are myths.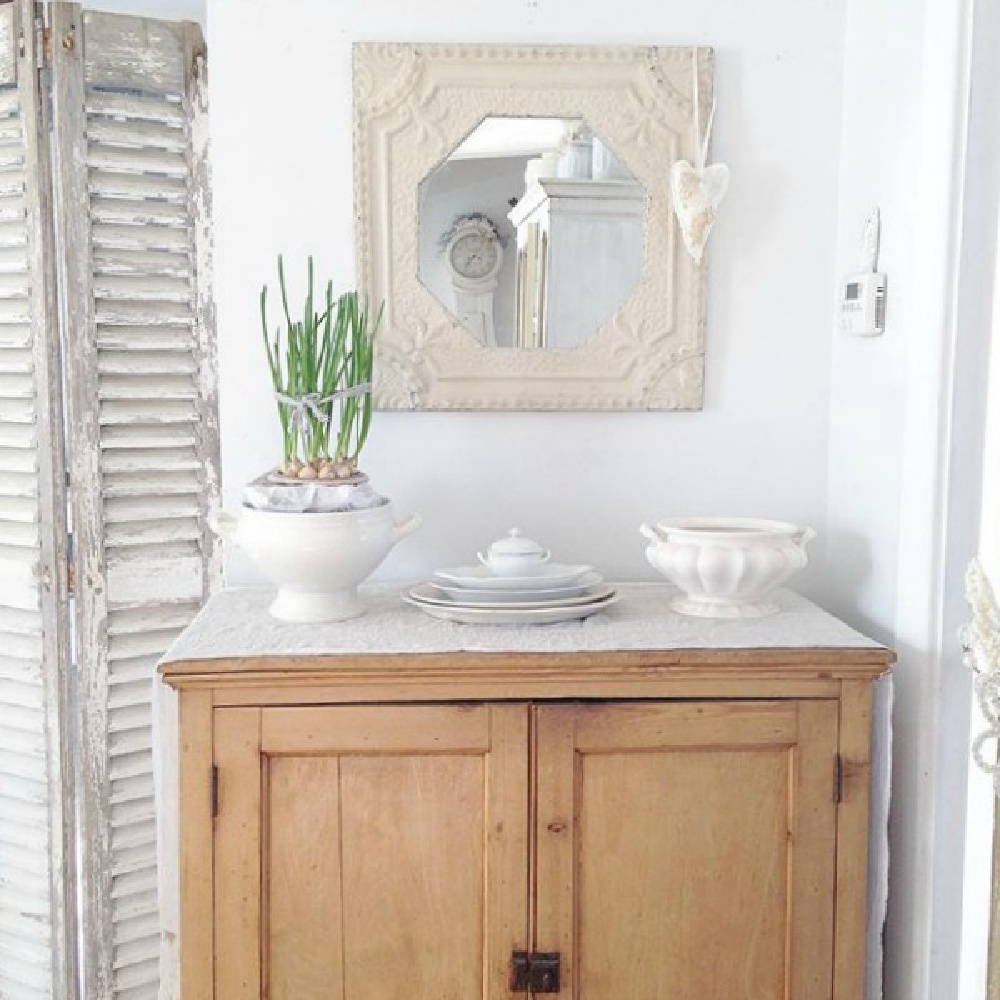 Contrast is a wonderful tool for art and decorating.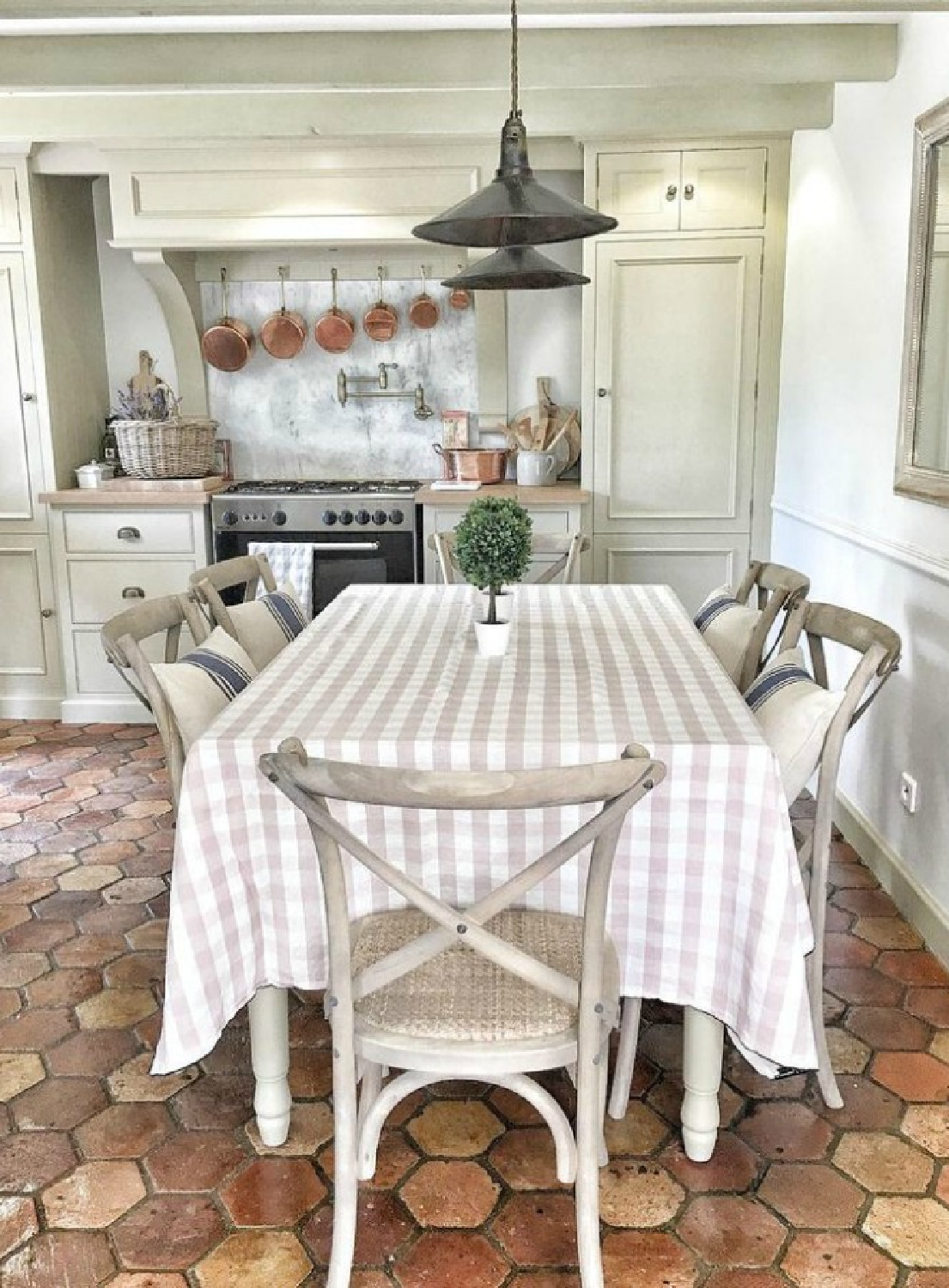 It can create drama and tension and mood.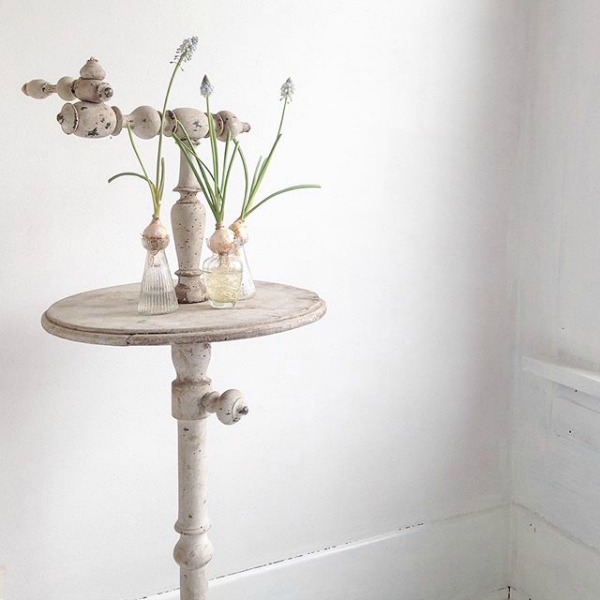 Whether high or low, visual contrast contributes to emotional impact.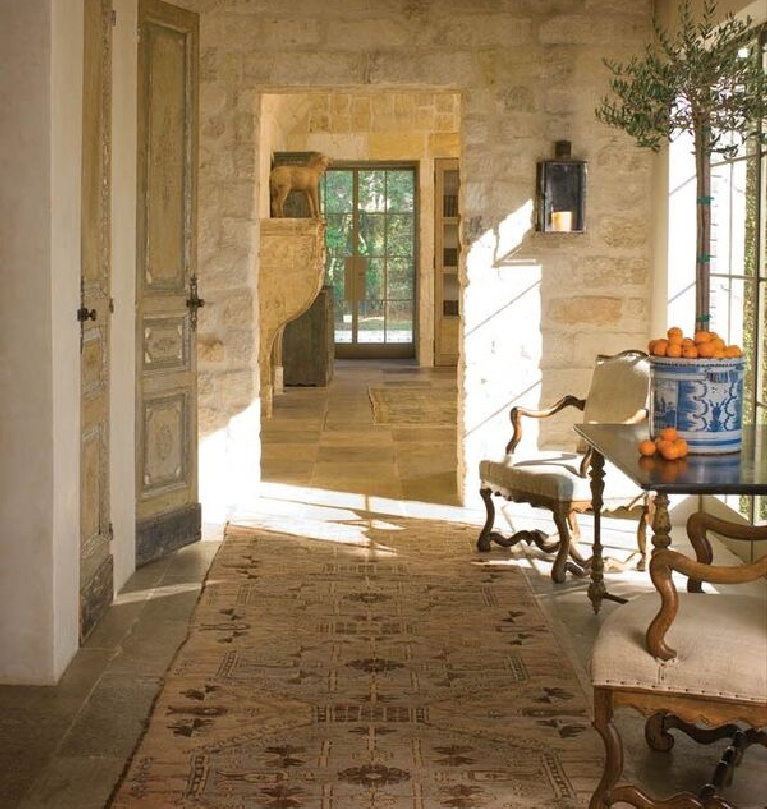 We need not feel outside pressure to create a mood in our homes that is unreflective of the desire of our hearts or outside of how we want our lives to feel. How my surroundings and lifestyle appear to others…as a blogger, I should care, yes? Yet I'm uninterested.
How do I want my life to feel? And how am I creating a life and home that feel right for me? Those are better guides.
European Country Garden Details
Can the quietude of ethereal European country color stories continue beyond our walls?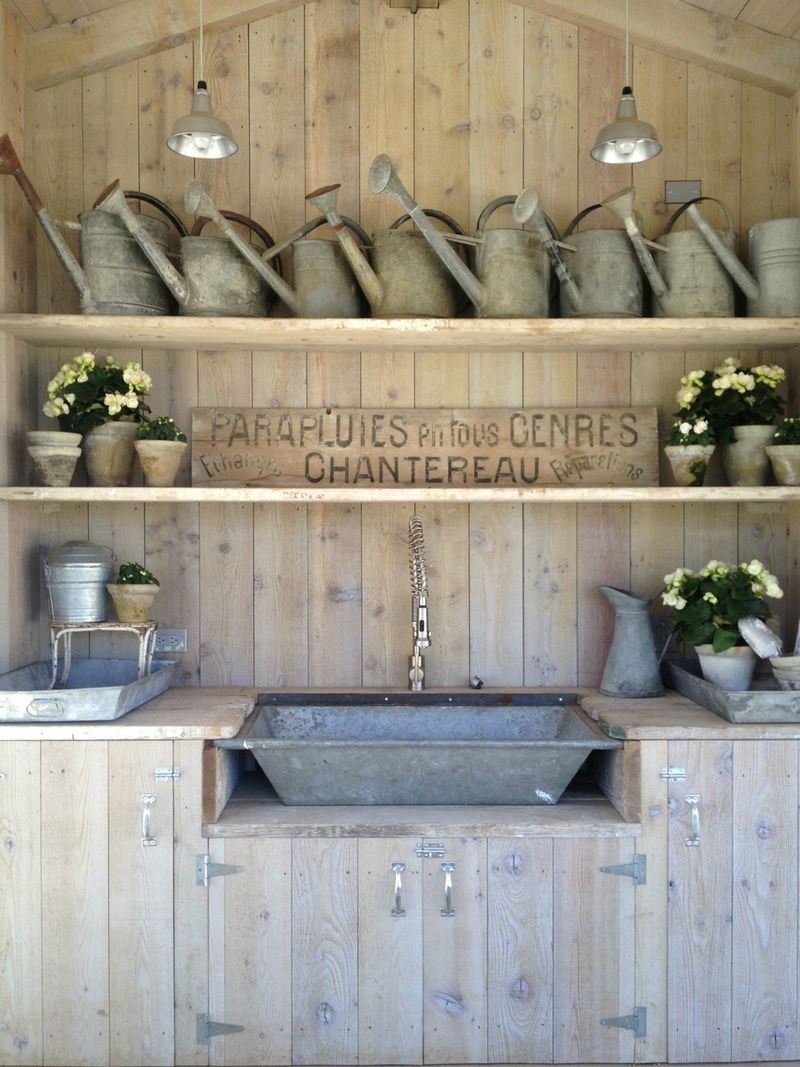 Oui!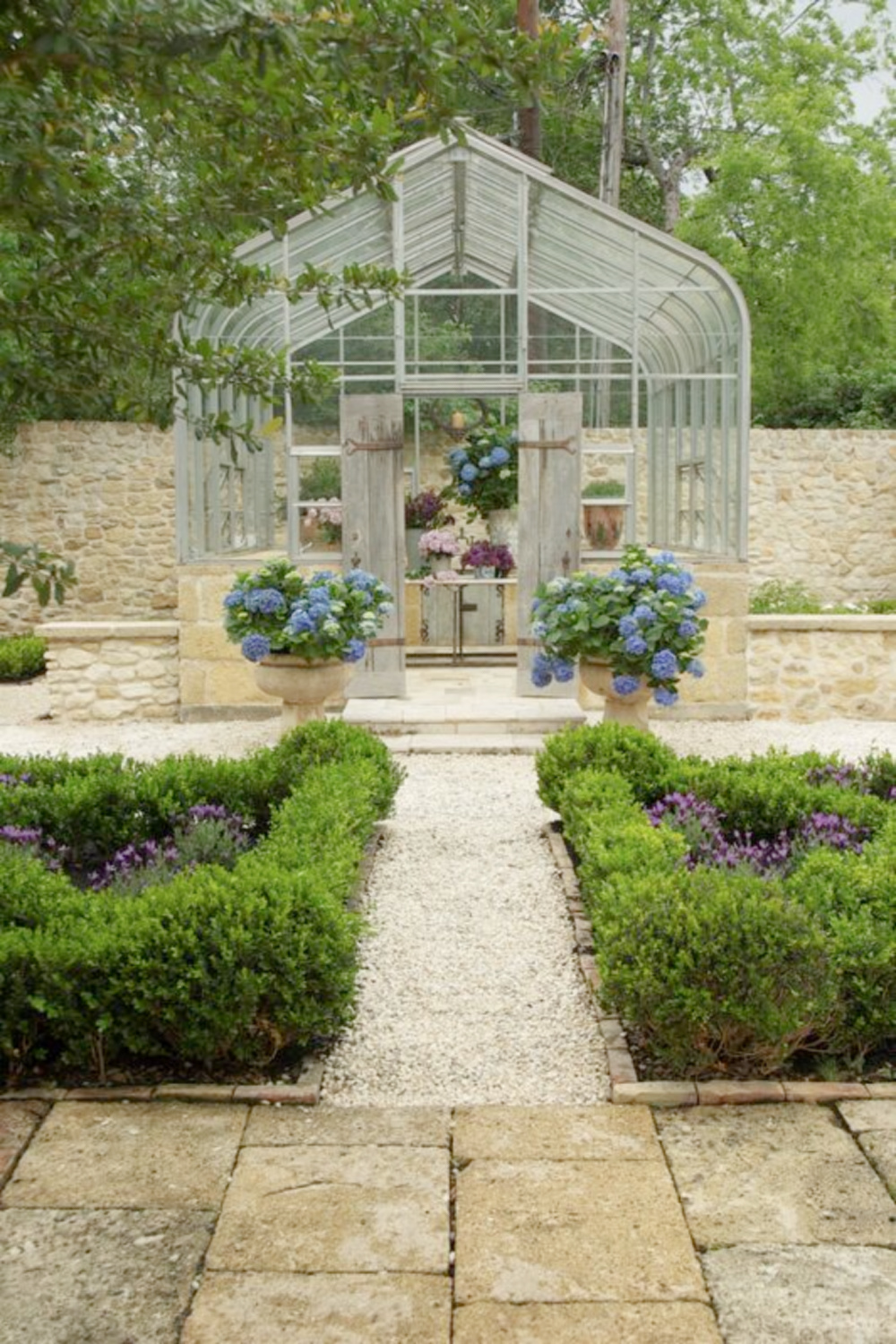 A natural color palette is always a brilliant idea.
European Country Sophisticated Simplicity
What is it that makes one want to clutter a space with objects and energetic color?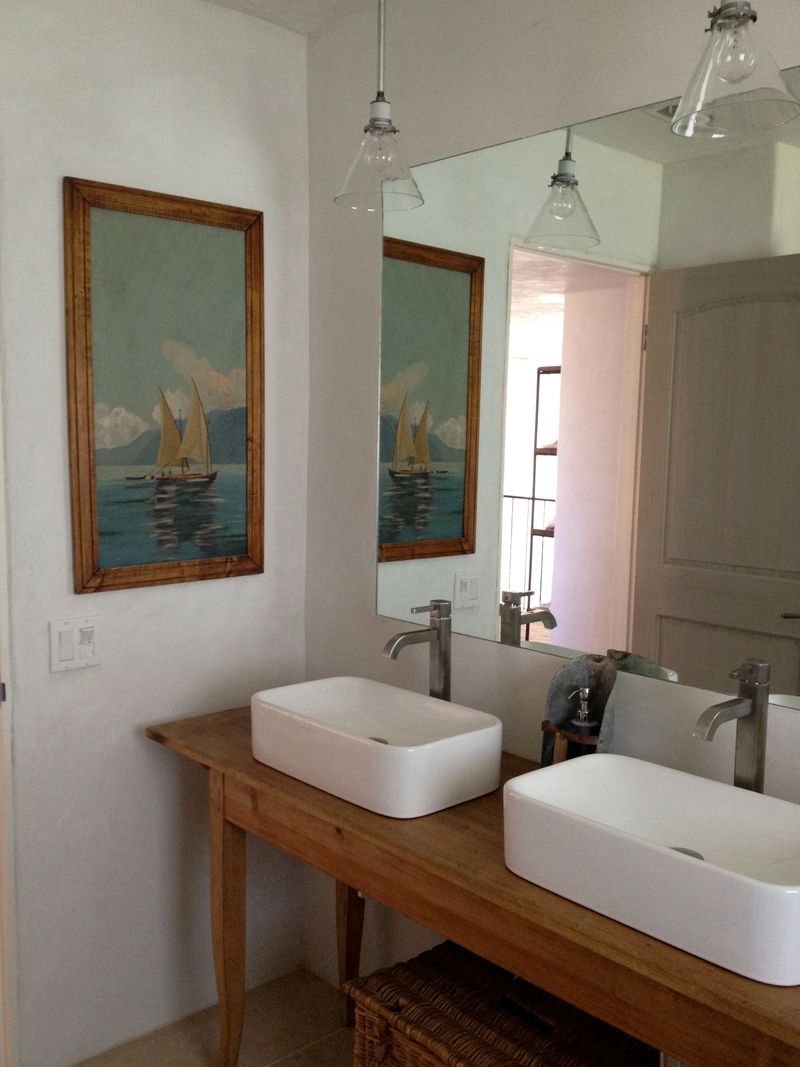 I suppose it's the spice of life!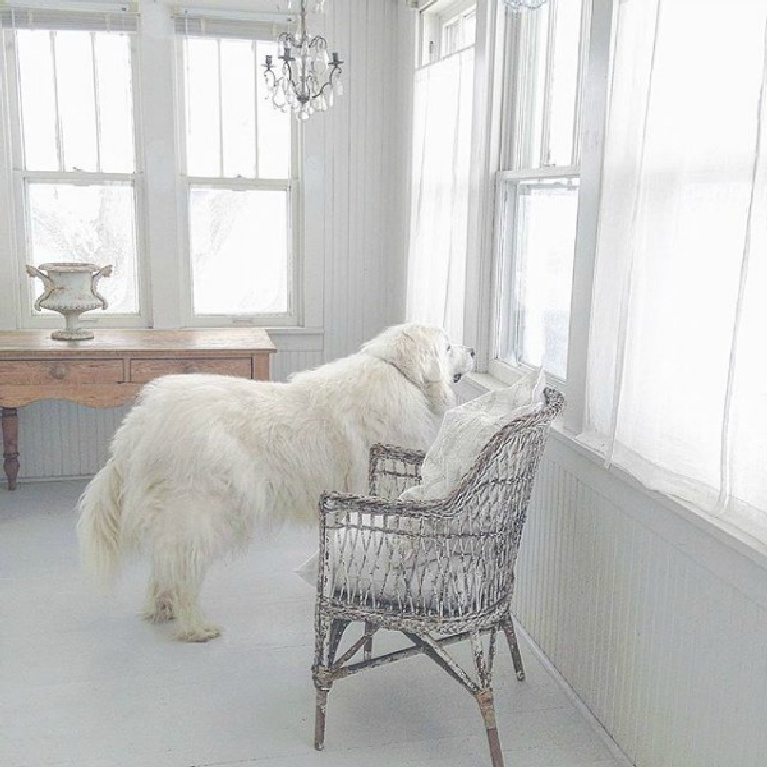 Living things have different relationships with their environments and nests.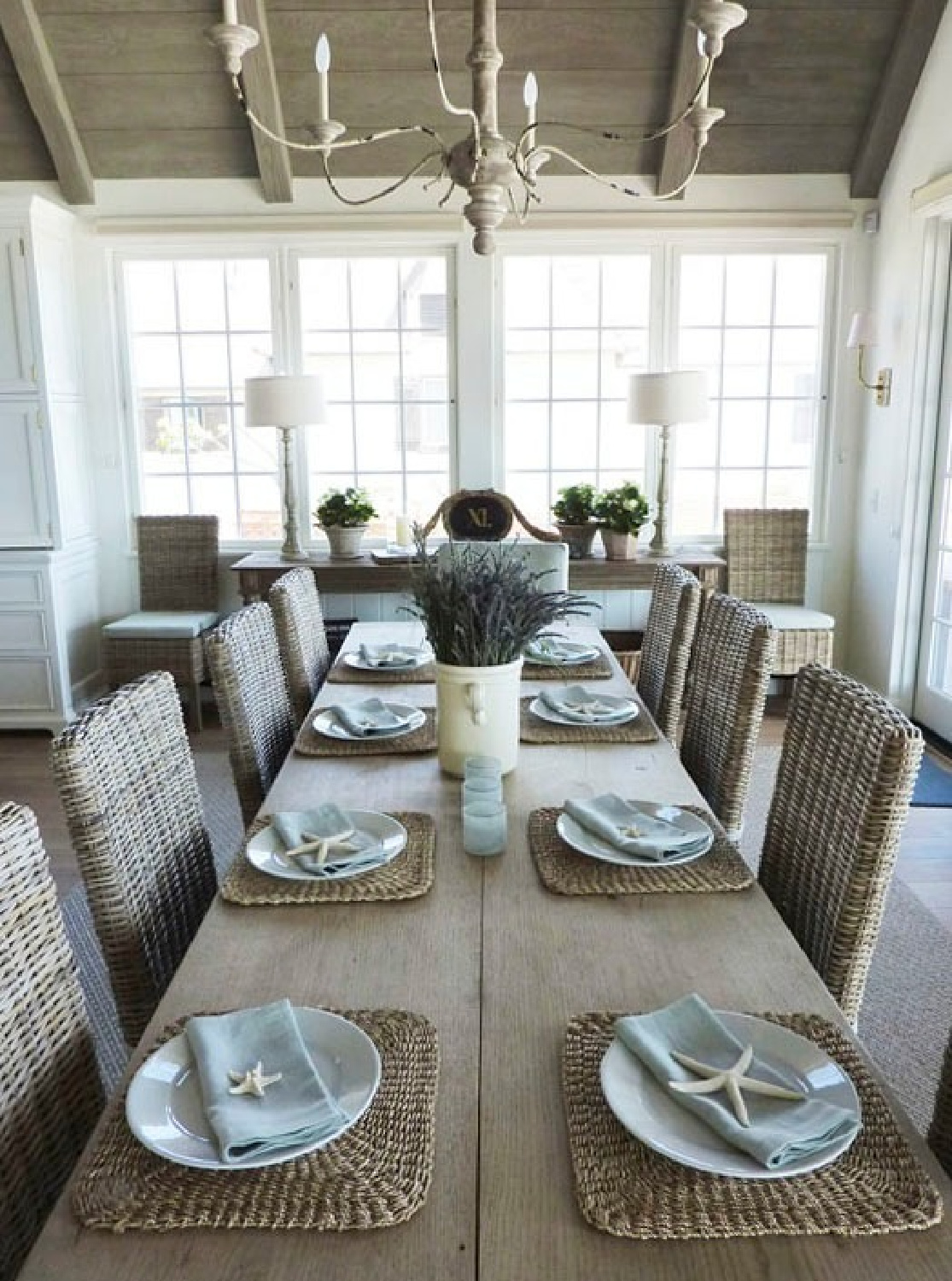 Have you seen those bowerbirds build vibrant-hued nests to attract mates?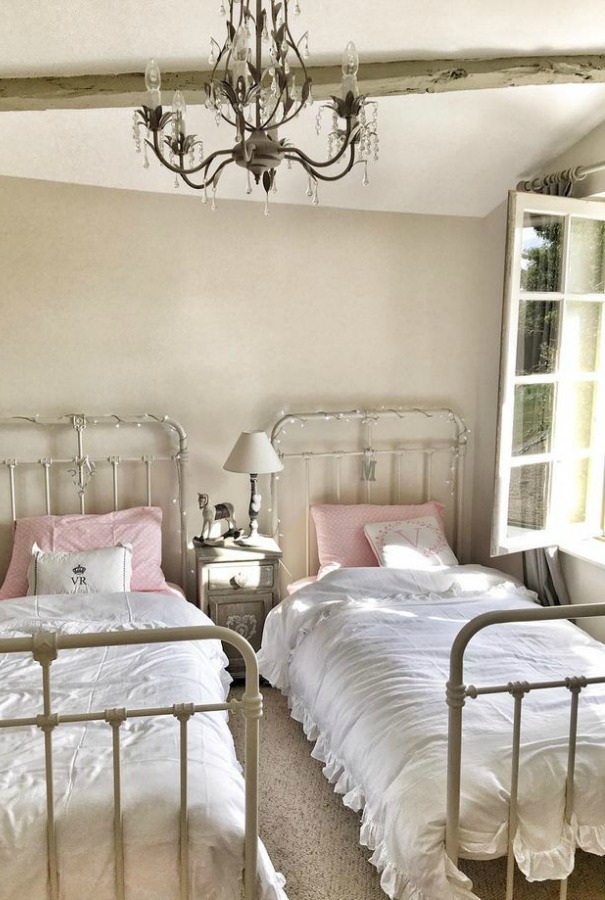 Personally, I am one who is easily overwhelmed by the volume of colors, clutter, and stimulation beyond me. Maybe my bowerbird imagination has all the complexity and color it requires so that excess spells overwhelm.
Putty, Stone, and Chalky European Texture
What is it about brand new modern rooms with their smooth, pristine, finishes that can feel so artificial?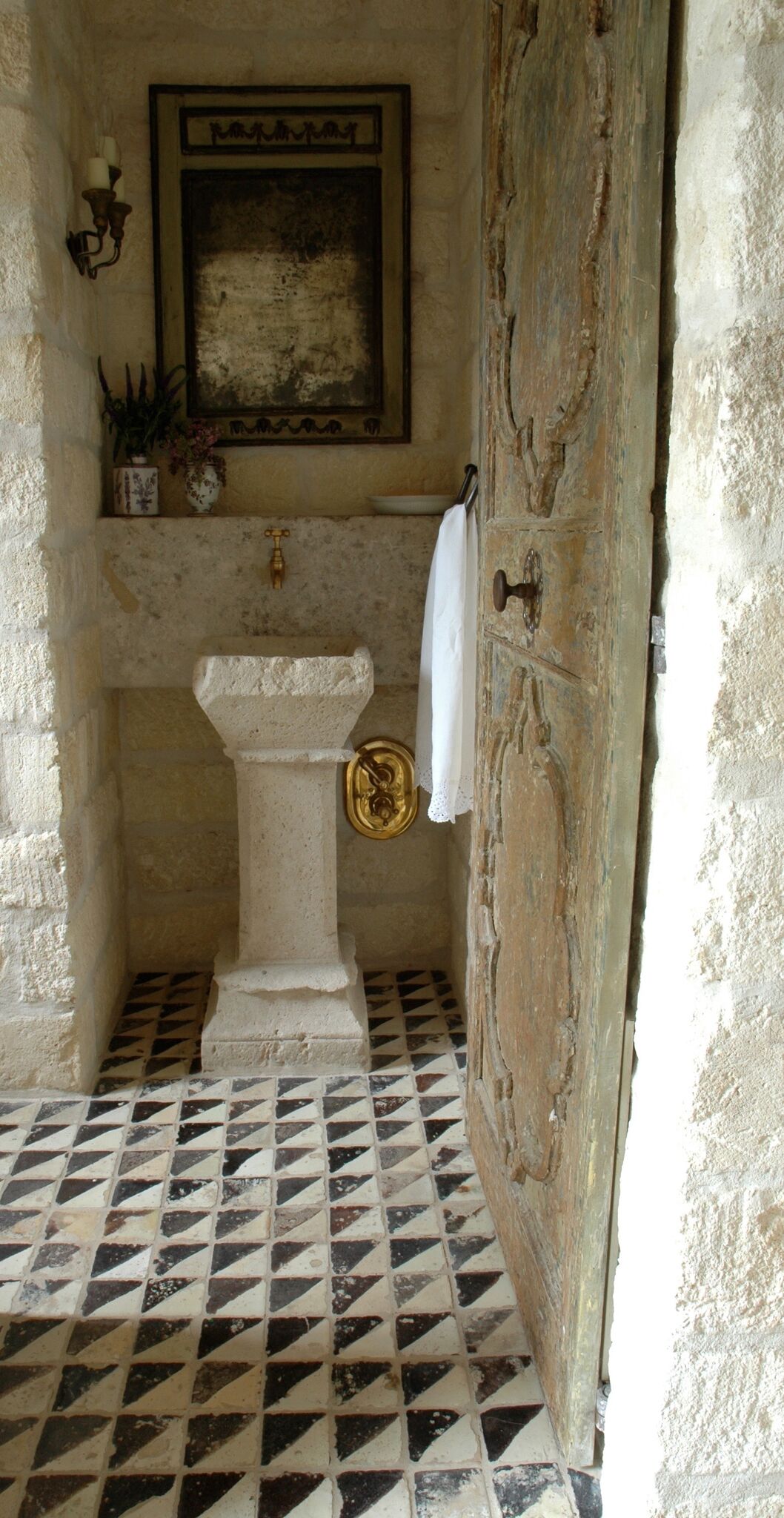 I suppose there is an honesty and an earned integrity transmitted when finishes are worn and soulfully scarred from time and use.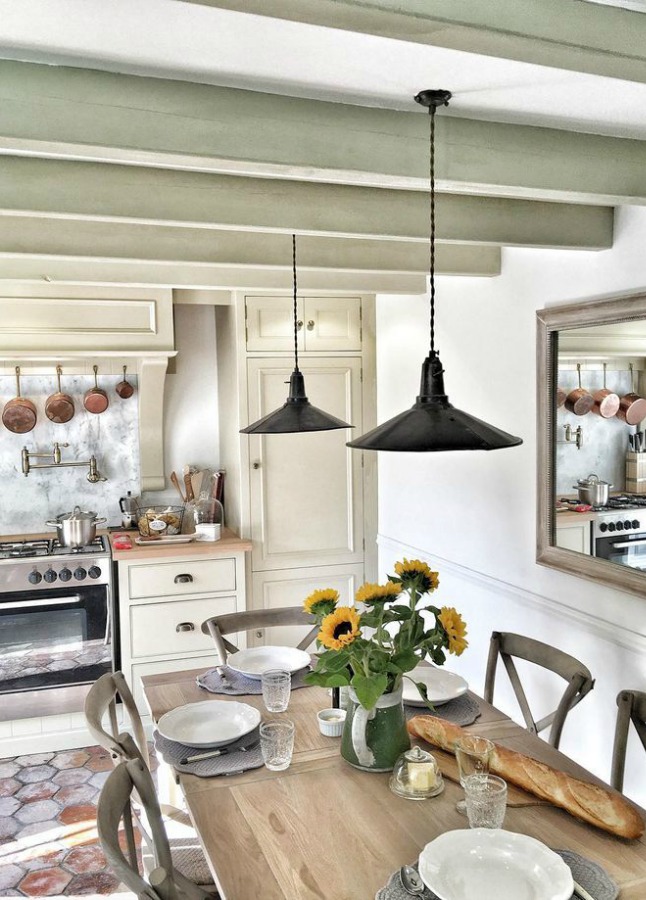 While Charlotte's French farmhouse kitchen floor above may look just as lovely in photos were her terracotta tiles new, somehow there's an integral layer of authentic charm added by their 150 years. Those tiles have been kissed by time and provided foundation for multiple generations.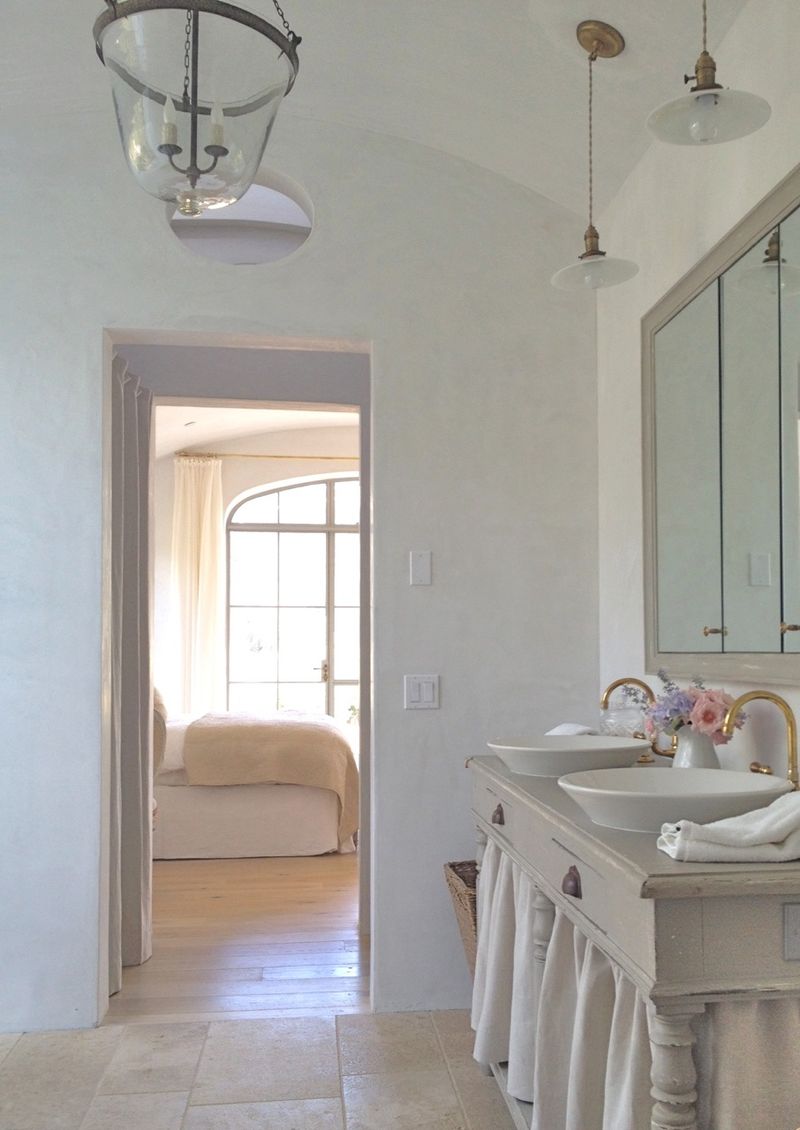 If new ceramic or porcelain tiles appear old and irregular and can also fool the eye, is there a place for investing in old authentic examples?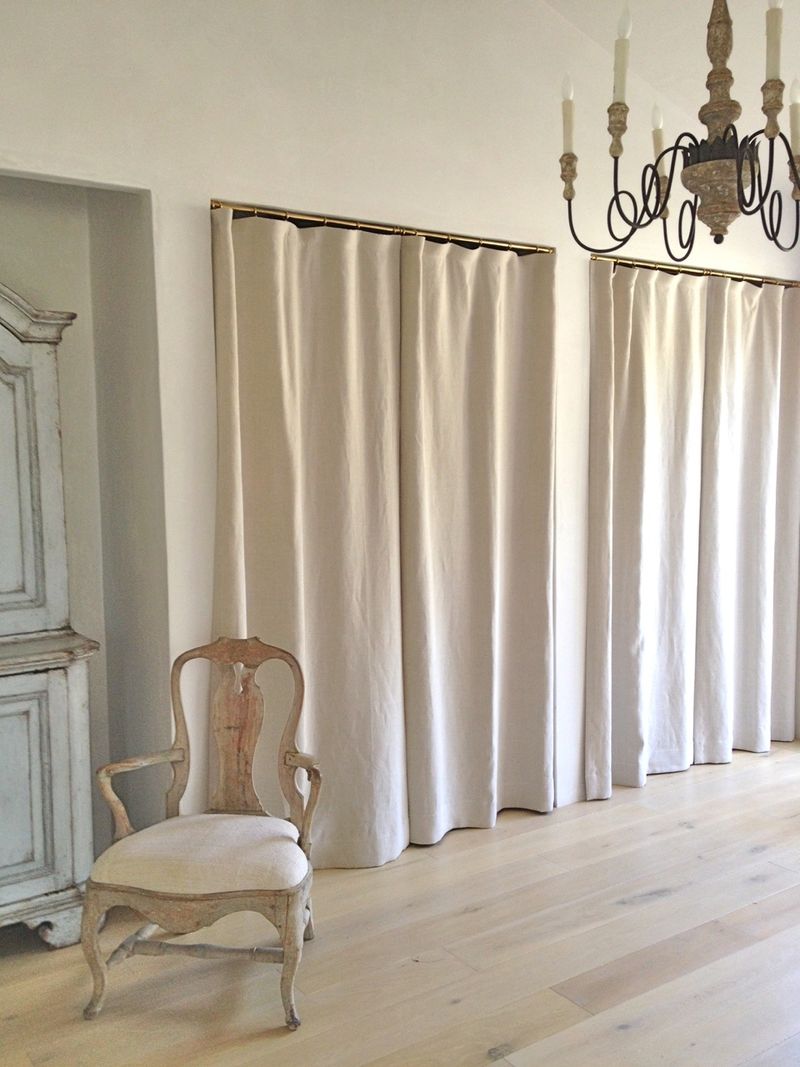 Investment and budget are significant factors. Saving the old thing can be so costly. But settling for new may also be. When one draws life and joy from dialogue with authenticity, original art and raw beauty, there may simply be no room for the imitation.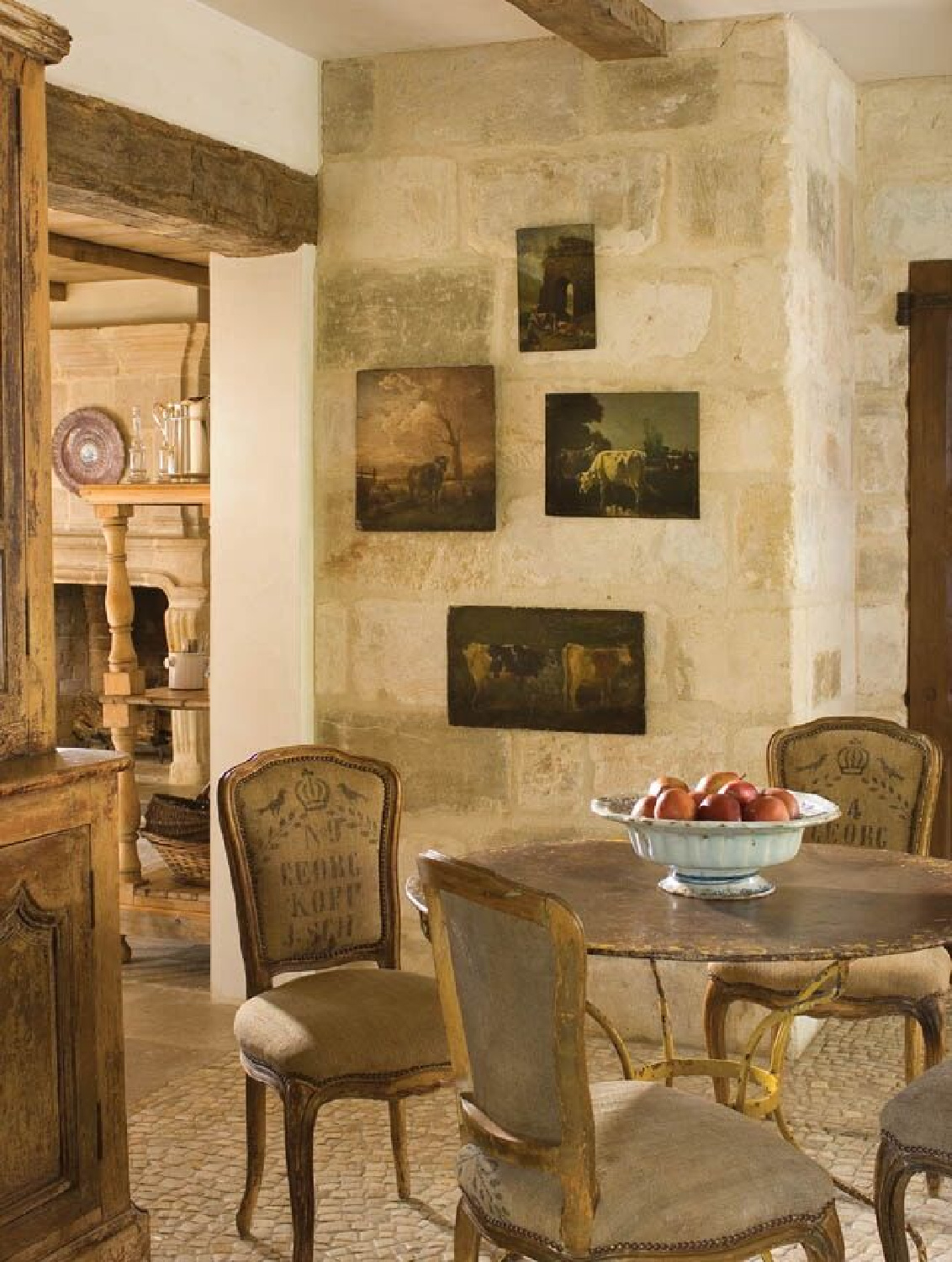 So much of life boils down to seeing and desire!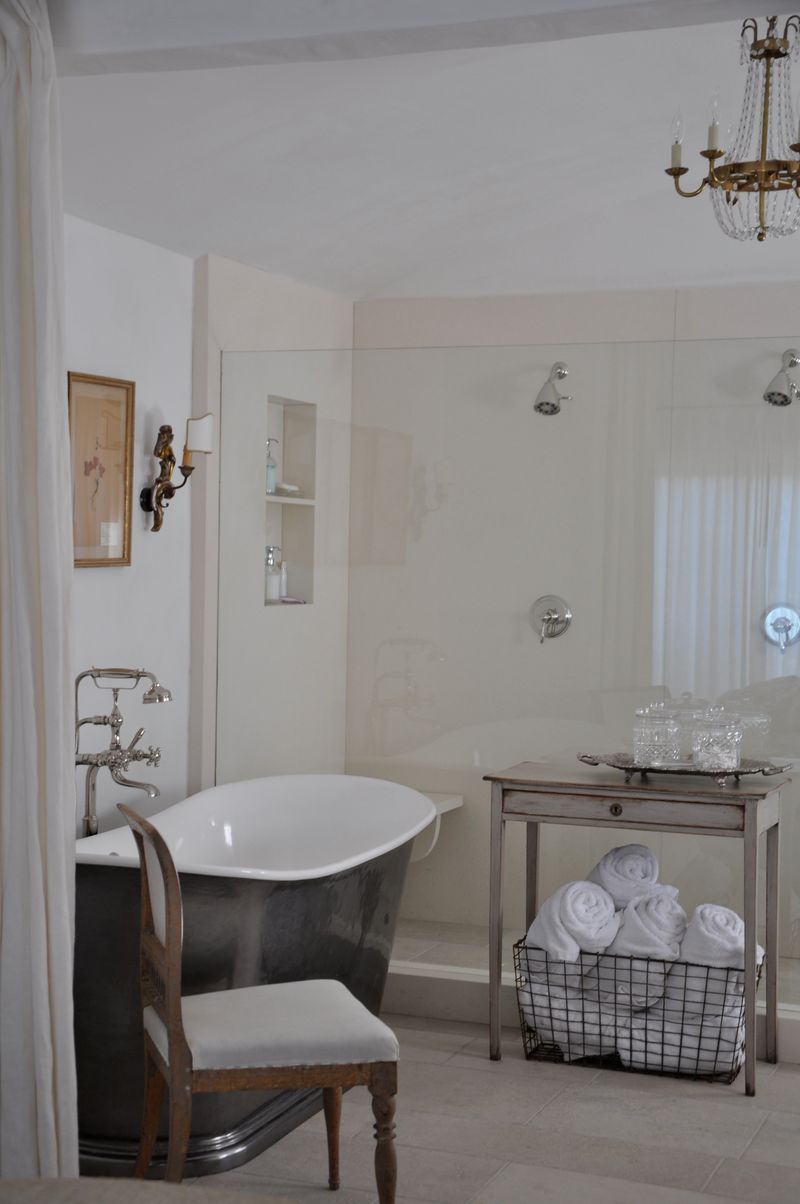 When you do the work and begin to see, truly see, what it is you deeply want and what it is you deeply value, clarity emerges.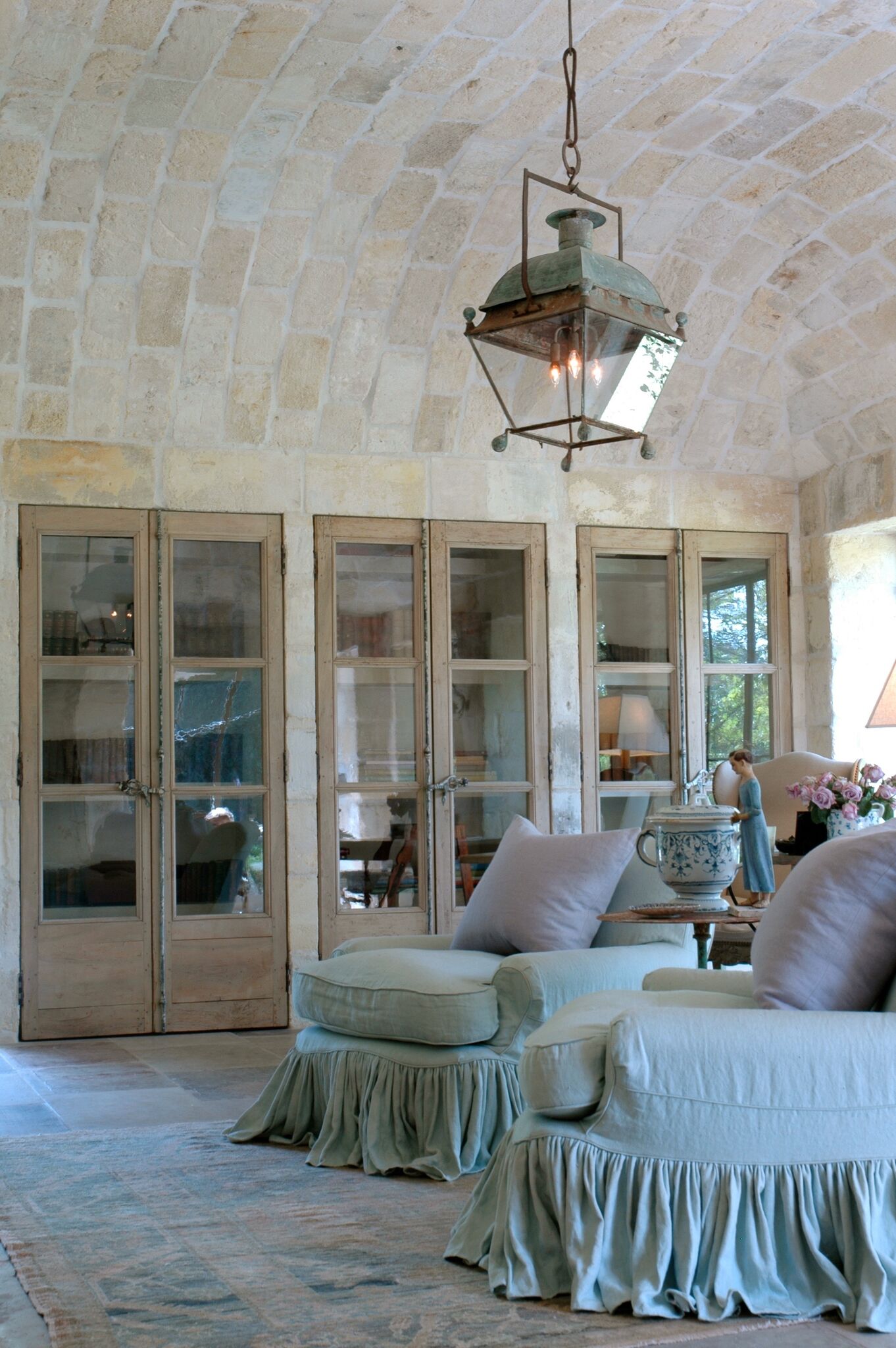 It becomes easier to turn away from the imitation and to cease settling for the "real enough."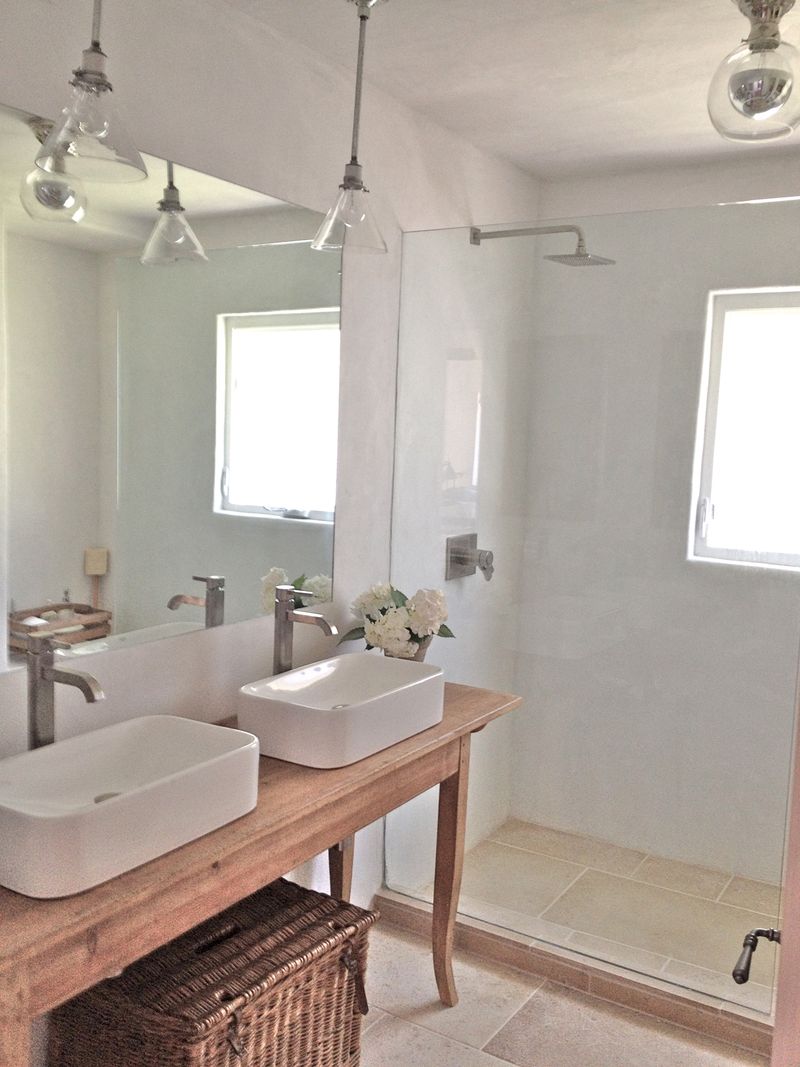 One of the fears resonating within me for a decade is that as a species, we have begun to readily accept "real enough" over "the real."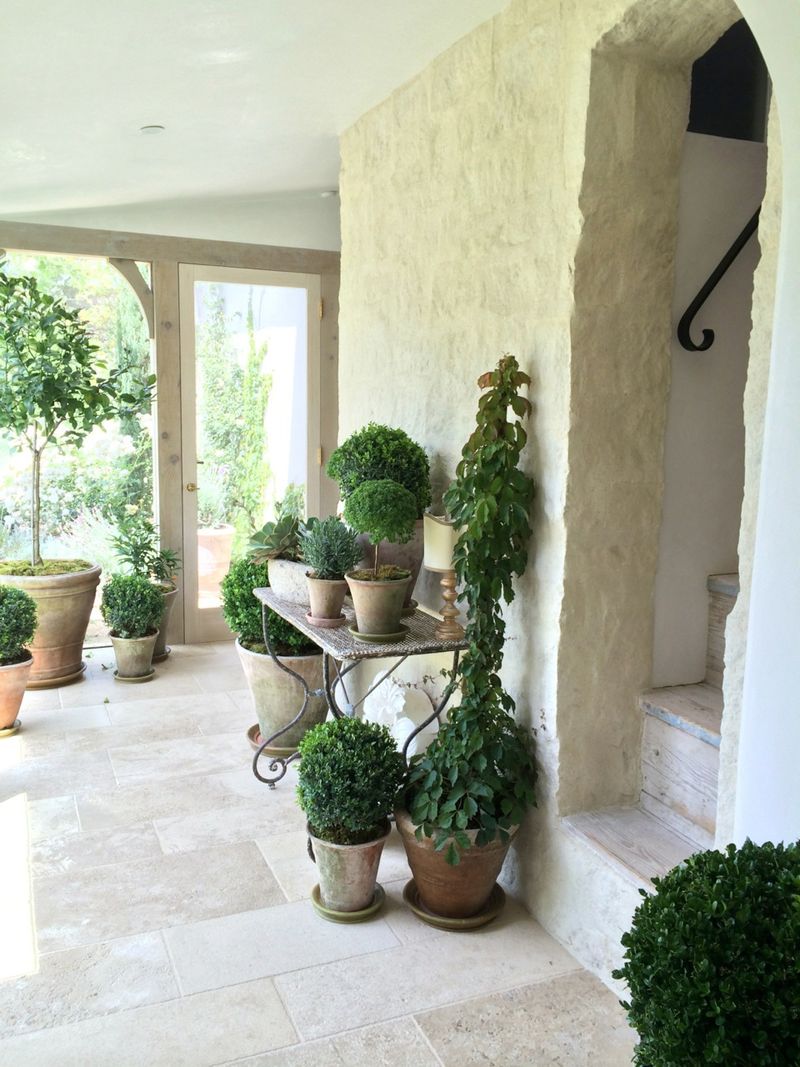 When an AI-generated natural world and earthly creatures become so real that they pass as "real enough," where does the value of the real travel?
Old World Style in a New Build
If I have lost you in the ethereal haze of philosophical rambling, well, then, this is just like a real conversation we might have face to face! Hahahaha. 17th Century French limestone flooring and the dangers of losing our humanity in a rapidly evolving technological revolution? Oh, I'm seeing the relationships!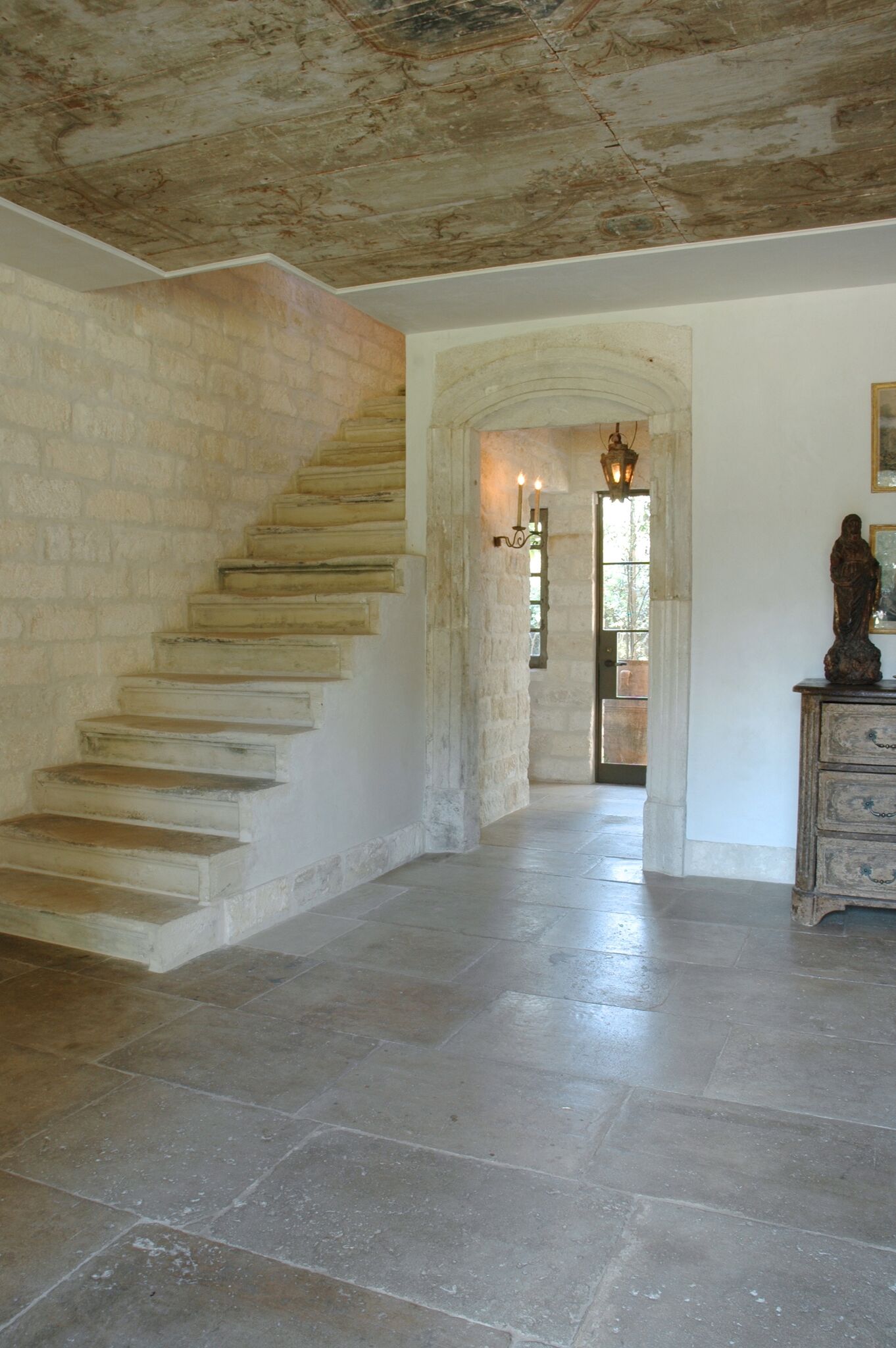 But I hope that seeing a mix of interiors with varying neutral color stories, textures, and soulful layering, opens your eyes to what lies deeper.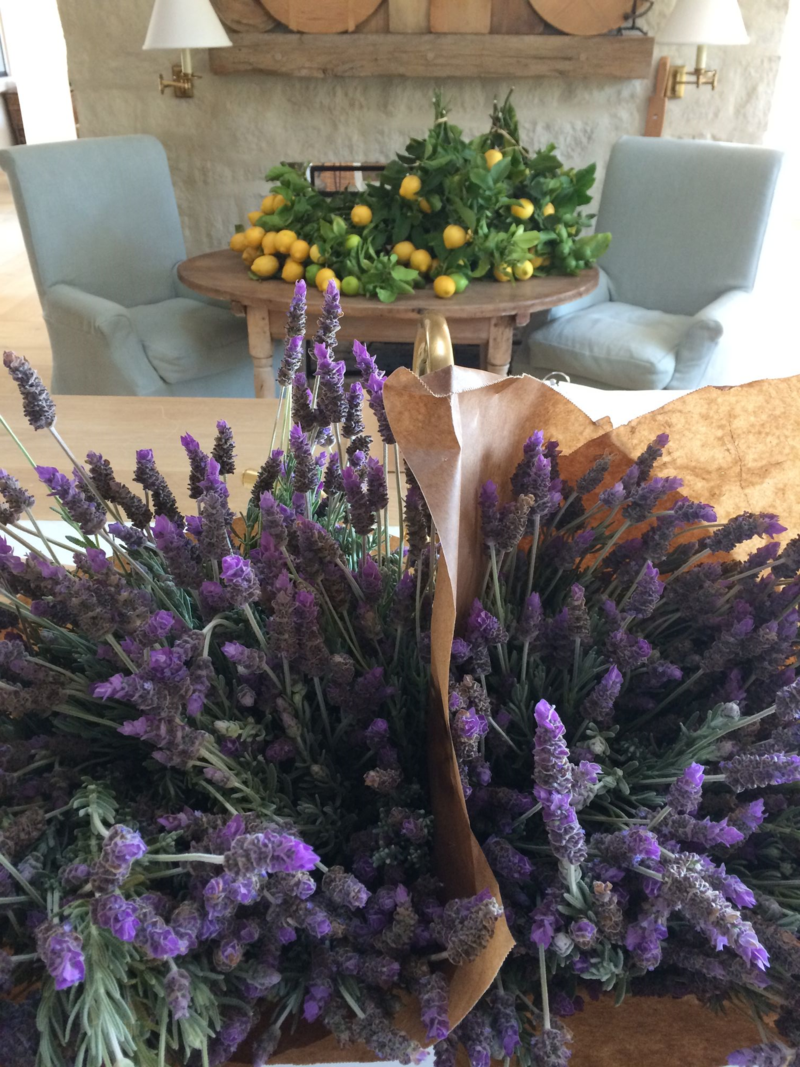 All of the best art does that for us.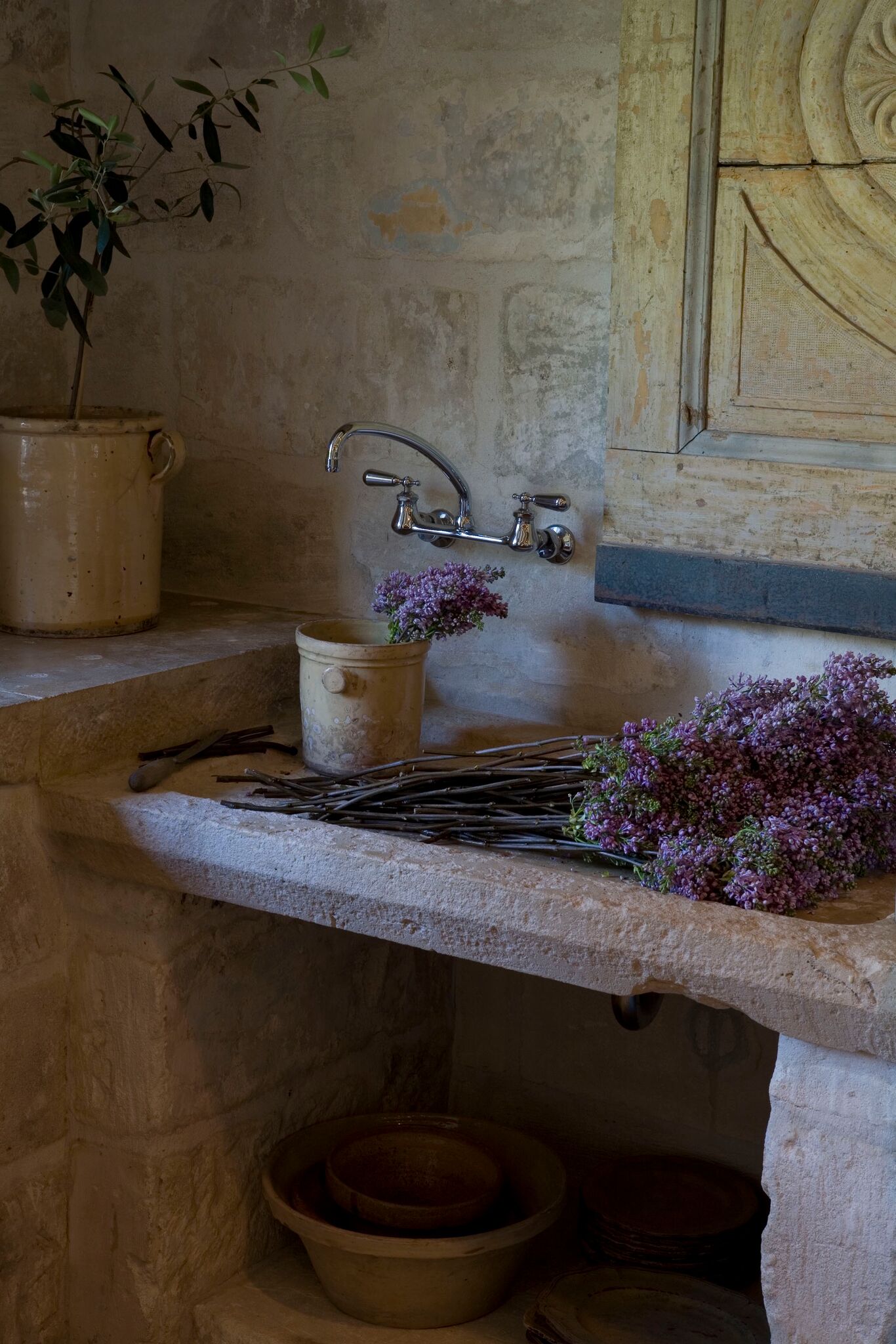 Who can say how the mysteries within time, objects, and realms we cannot see hold together the fabric and the shelters of our lives?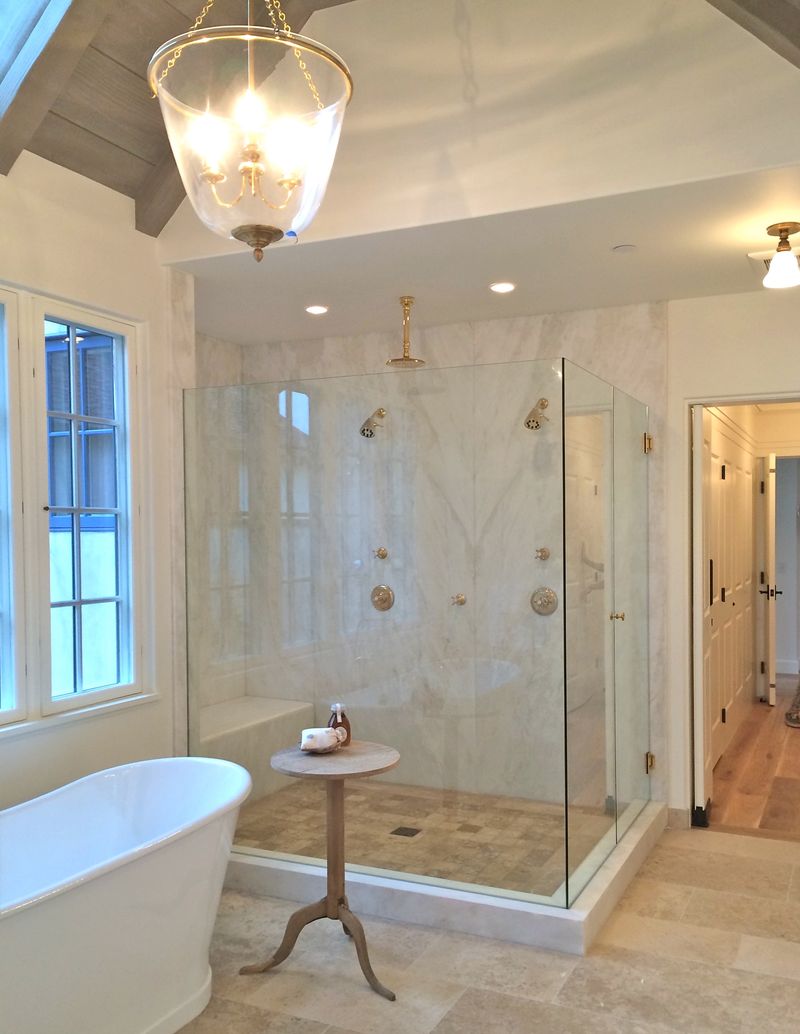 I hope you are creating your own nests of ethereal European country beauty with a sense of freedom.
Only YOU can know what unlocks and awakens a sense of peaceful contentedness in your spirit.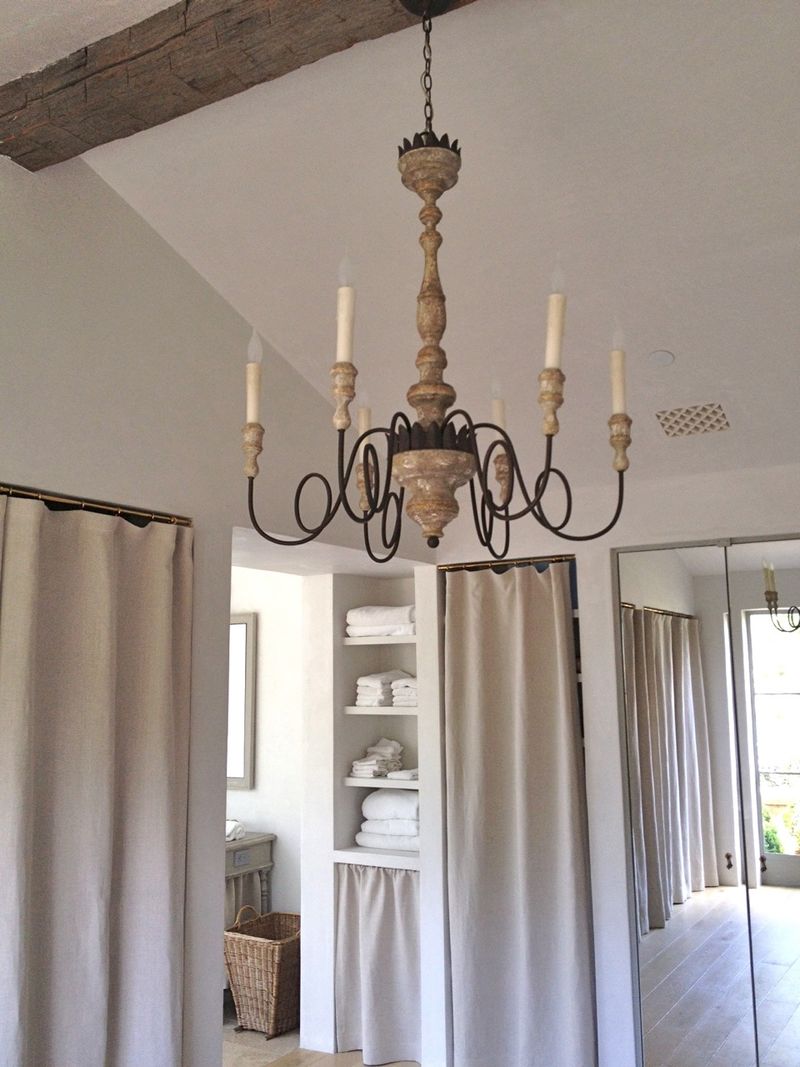 And should you feel perplexed or locked out of the garden of knowing what sets your soul at ease, may I gently remind…
you are held even in the wilderness of unknowing.
You're a glorious seeker of beauty, and beauty is flowing toward you.
We can always seek the grace to know and to see. You're not on your own. Oh so much grace is available here and now.
(I'm often available too – hit reply and speak from your heart about what is stirring within.)
More Inspiration to Get the Look
Tap here for a primer for creating a rustic white European inspired look. For an incredible gallery of sophisticated interiors with artful finishes, GO HERE. Also, don't miss this white paint color idea story and THIS HOME TOUR.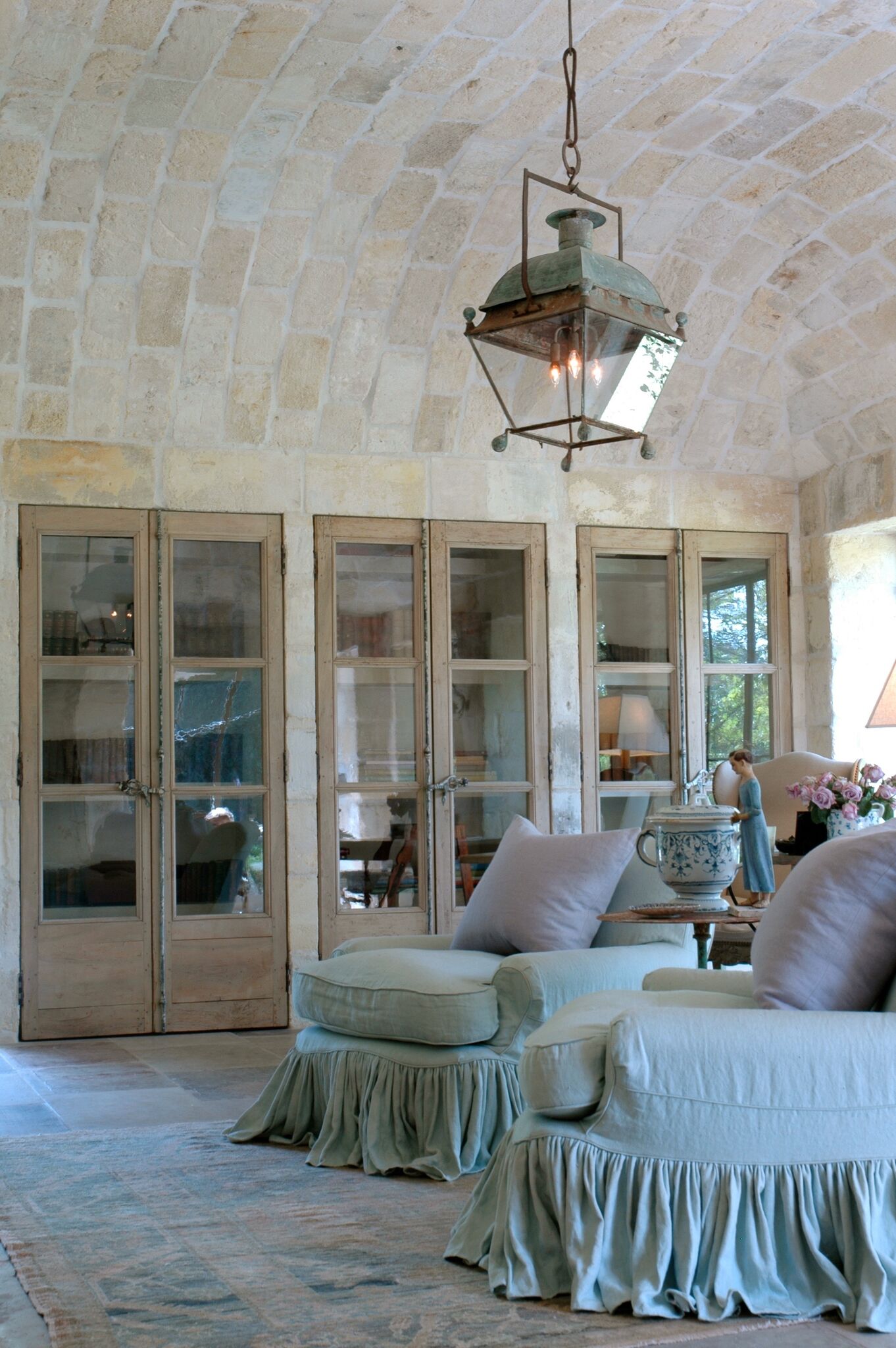 More Pale & Lovely Beauty
Have a few minutes for a bit more beauty?
This was 62-years young, Lam Duan, a few years back at Elephants World in Thailand. Blind most of her life, there's something beyond soulful about watching her sway to Bach and classical pieces played by Paul Barton here:
That moment around 2:00 (above) heals something in me. And below, Barton plays Clair de Lune for partly blind, Ampan (who was 80 at the time)…are we sure heaven is later? Is it simply in a lighter realm, accessible right here, right now?
Elephants and humans and tropical places on an earth created by Divine Love and music are just…oh…they're the best.
I independently selected products in this post—if you buy from one of my links, I may earn a commission.
Peace to you right where you are.
-michele
Thanks for shopping RIGHT HERE to keep decor inspiration flowing on Hello Lovely!
Hello Lovely is a participant in the Amazon Services LLC Associates Program, an affiliate advertising program designed to provide a means for sites to earn fees by linking to Amazon.com and affiliated sites.