In this economy, it is trickier to locate thrifty finds for home. If you love a quality, high-end look, hearing about my thrifty approach may enlighten. At the very least, I bet you're somewhat curious about what I paid for certain things as a sensible shopper since I rarely mention dollar amounts. High end bargains and stories behinds the goods ahead!
HIGH END BARGAINS Revealed From Around the House
I independently selected products in this post—if you buy from one of my links, I may earn a commission.
1. Belgian Linen Upholstered Furniture
Let's start with a big ticket item straight out of the gate. Sofas are always a big investment. Our 8′ sofa from RH is slipcovered in Belgian linen and will set you back 7 grand today with this configuration (down cushions, luxe depth).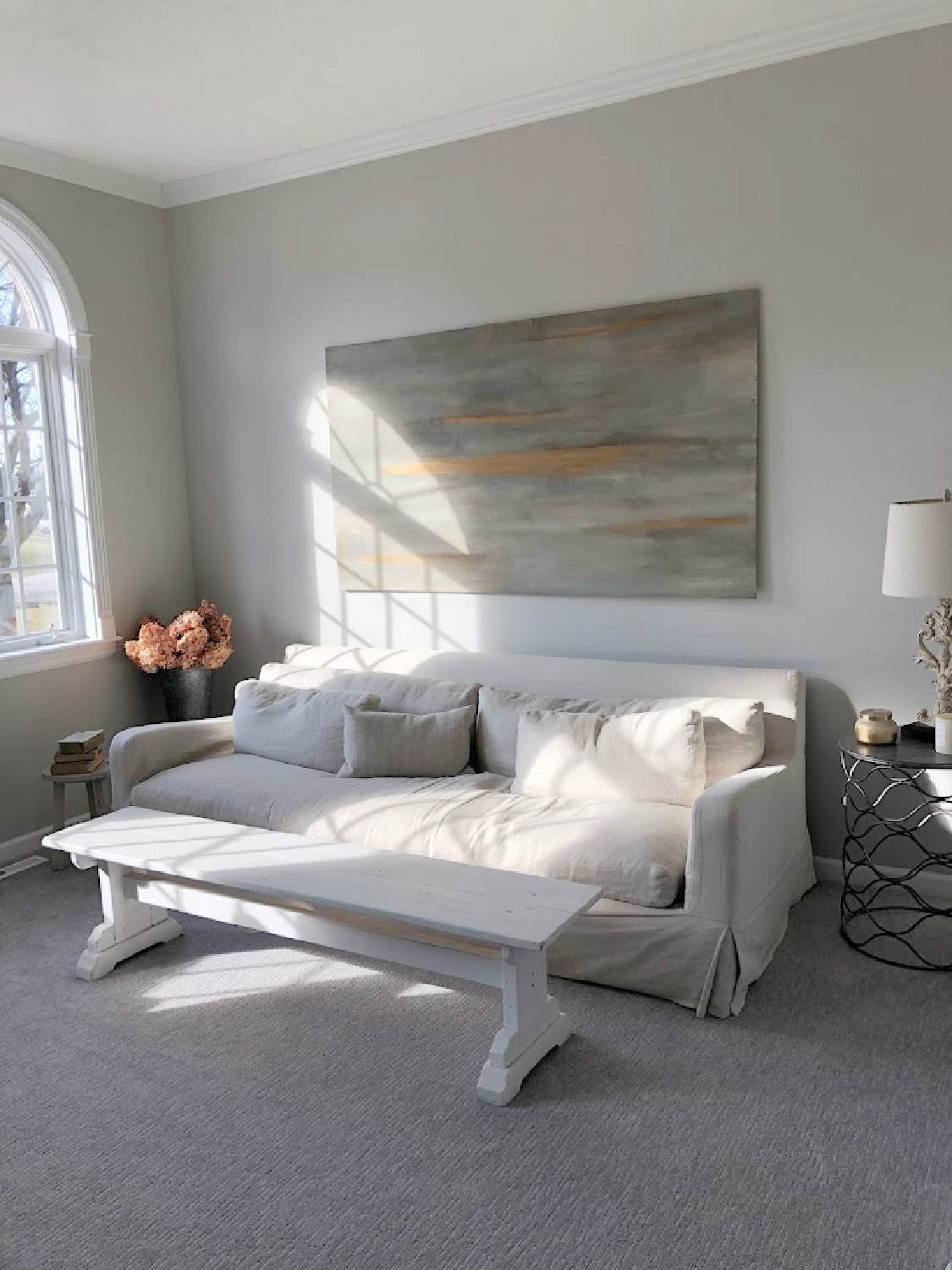 But I bought it brand new, in perfect condition for 80% off from the closest RH Outlet to our home a few years back. At the time, customer return items were sent to the outlet and priced to move quickly.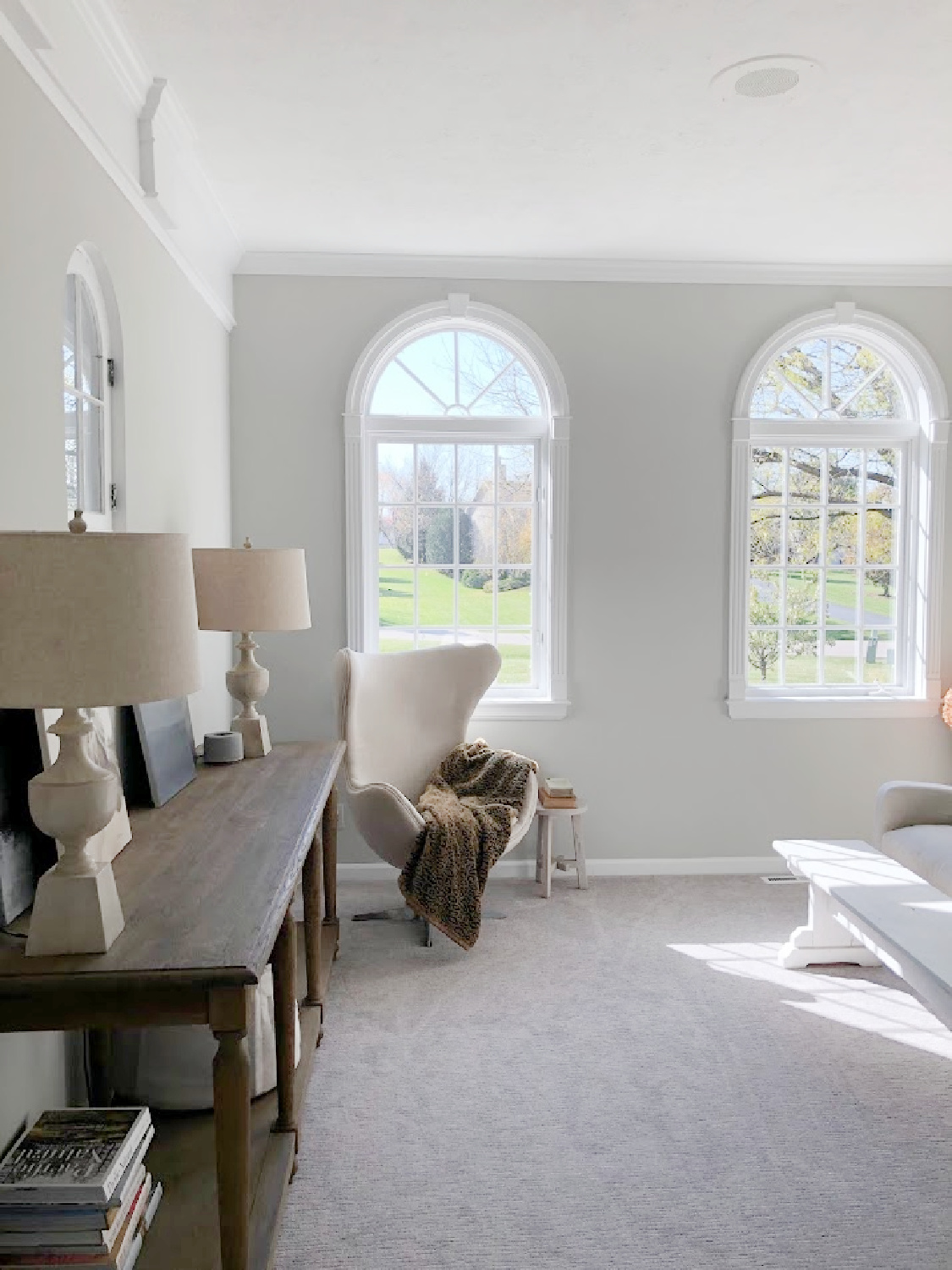 I'm not the only one who recognized the value. Bill Gates also shopped at this same outlet location! Ha! Since I stopped in regularly, you learn such things. The outlet closed a couple of years ago. Boo.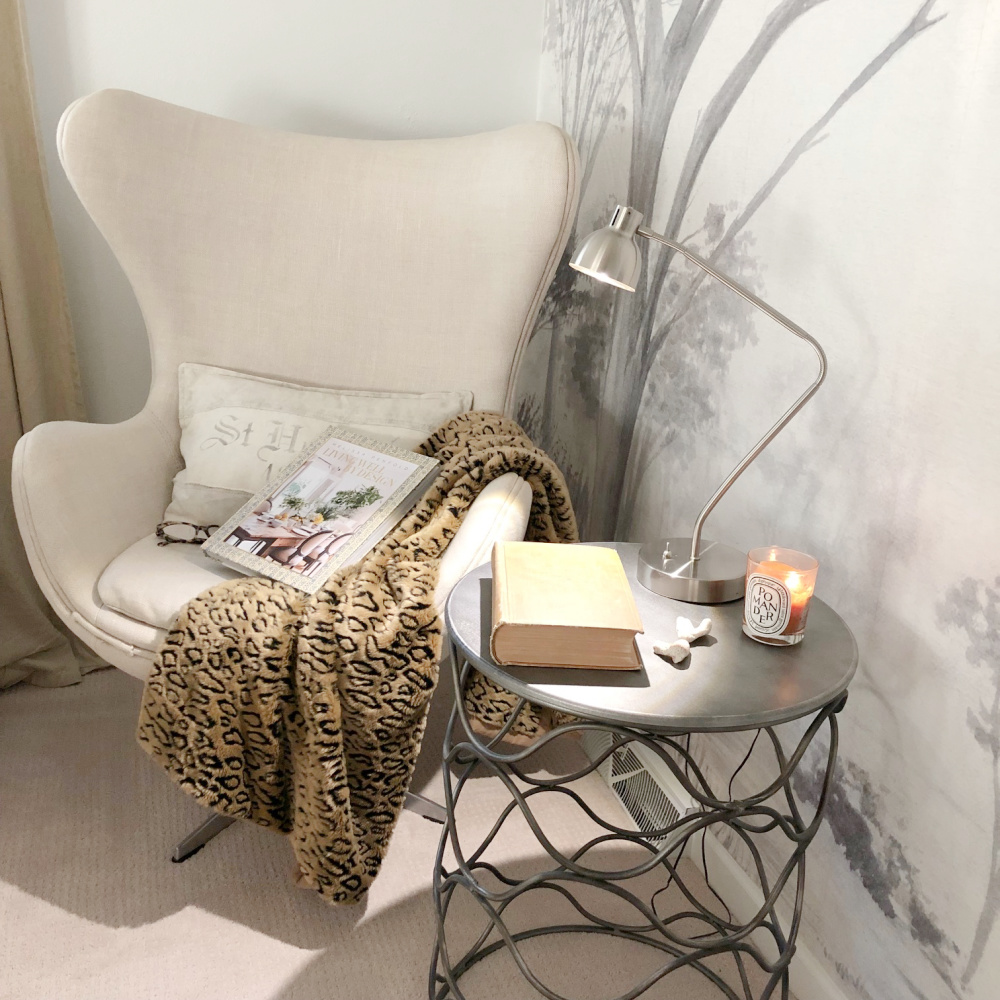 I also scored great deals at the outlet on other brand new, perfect condition return items like this (now discontinued) Belgian linen Copenhagen Chair above, for which we paid $500.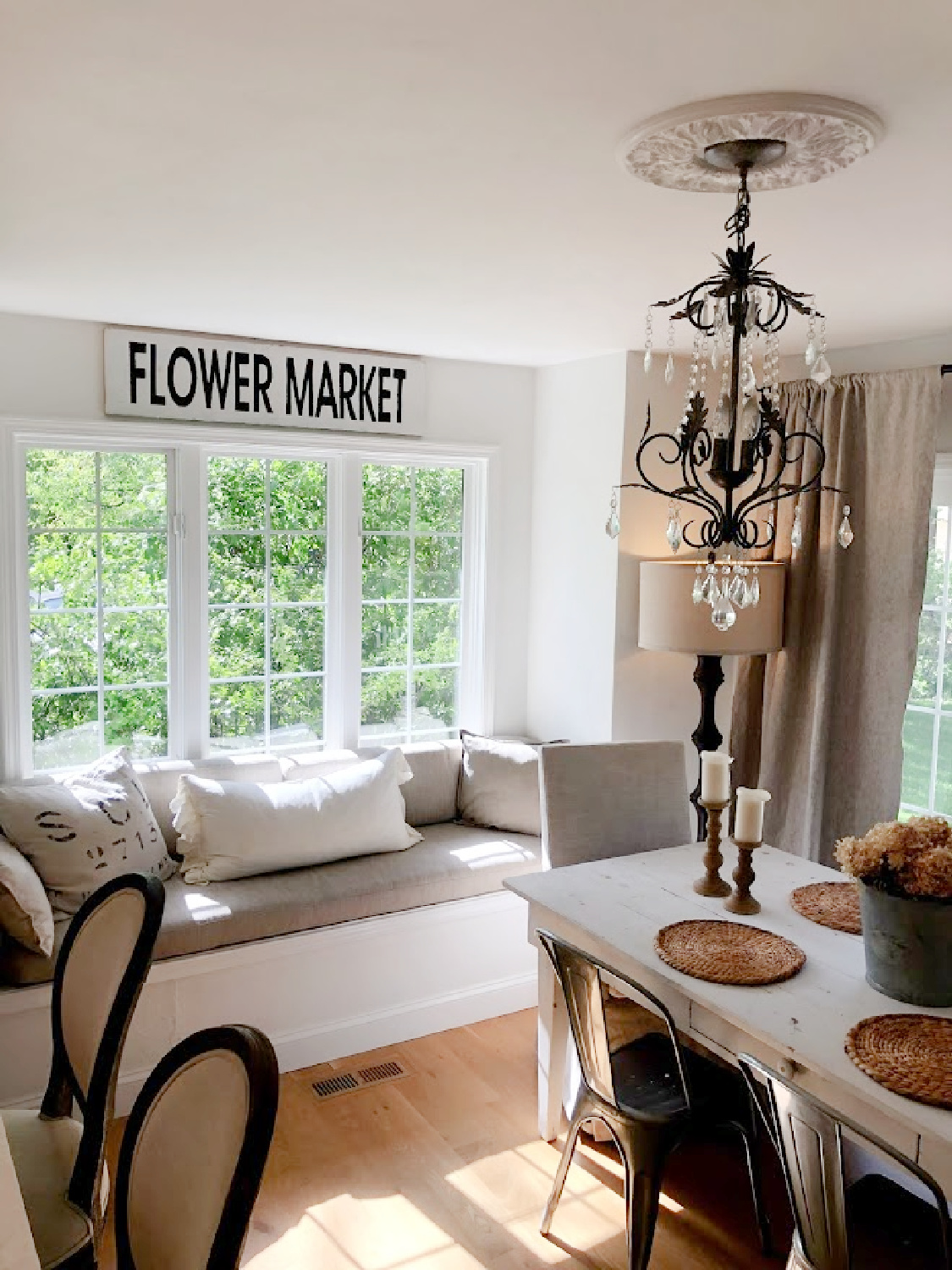 Even the Belgian linen window seat cushion with back pillows (above) which fit almost perfectly on our window seat in the old kitchen cost only $95 total for a 6′ seat cushion and two 3′ back cushions.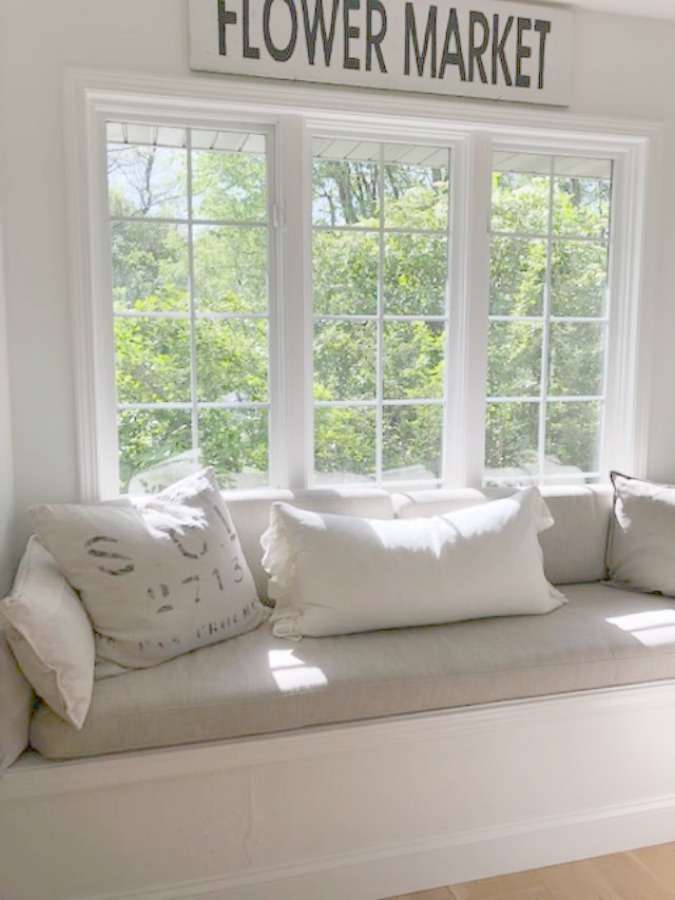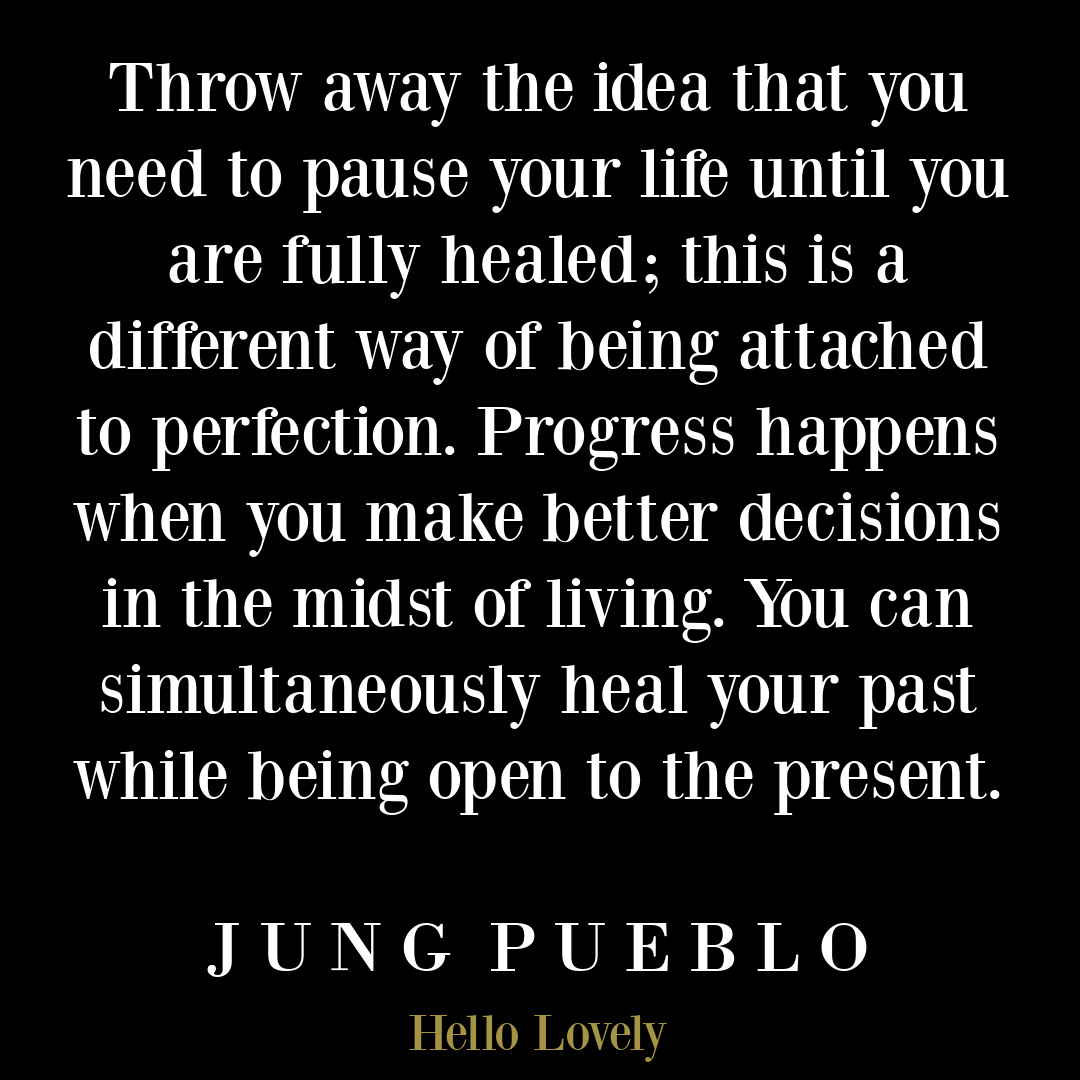 2. Vintage Steel Industrial Cart
This is not exactly high end. Hahahaha. I suppose it's a subjective matter. We took our time locating just the right little work table in our former kitchen. I had the quartz countertop fabricator save the sink cut-out and finish its sides for when I did find the right worktable.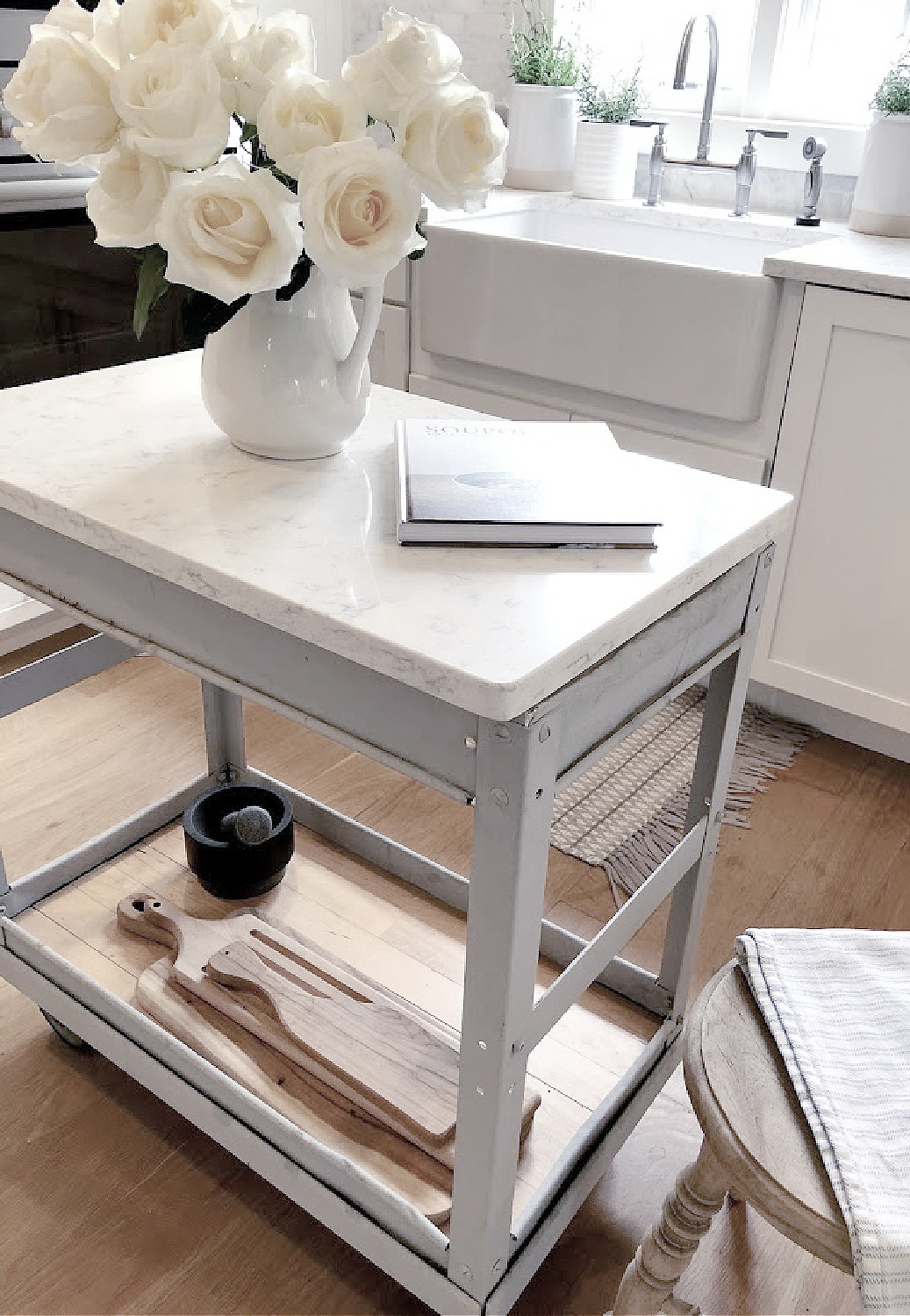 On a summer motorcycle ride on our way to lunch, we spotted a local yard sale and an old steel cart was calling my name. I knew it was the right size to accommodate the salvaged quartz top, and I loved its shabby style.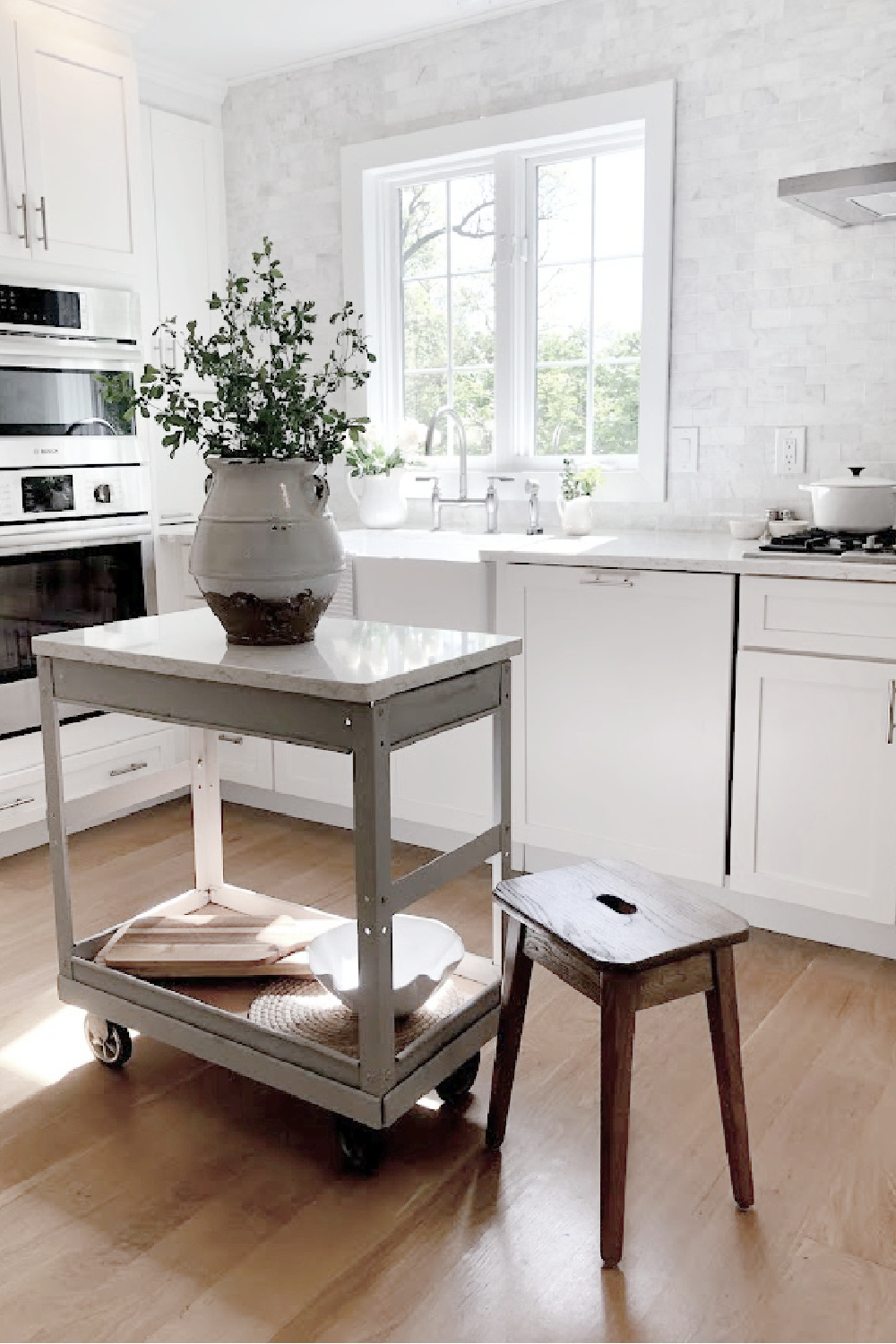 The retiree who sold it to us said he used it everyday for his job in a factory, and the price was $10. My husband glued a few pieces of salvaged wood flooring from the original kitchen floor) to the bottom shelf, and I painted it a chalky light blue-grey.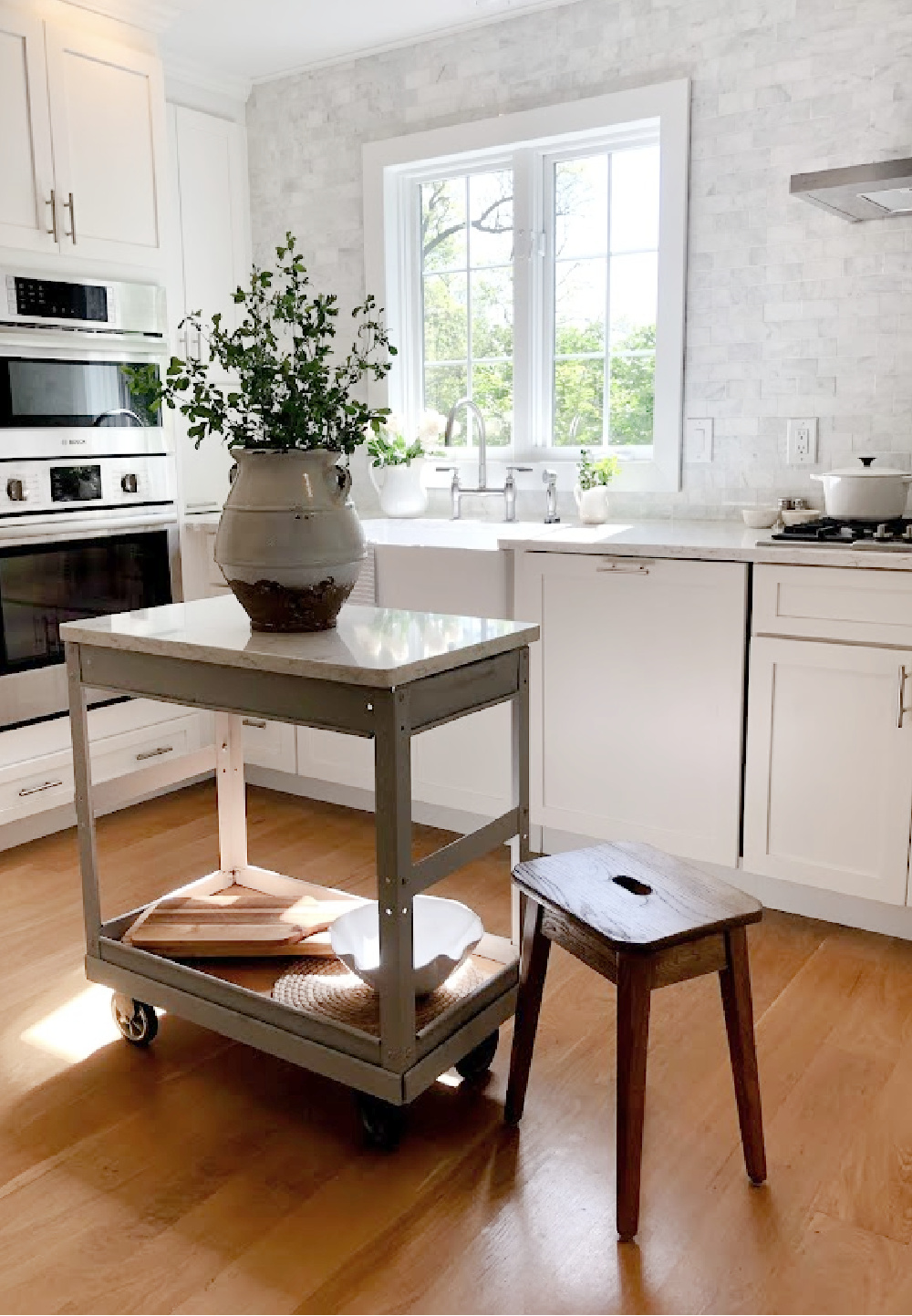 Just like that, it became our new everyday workhorse.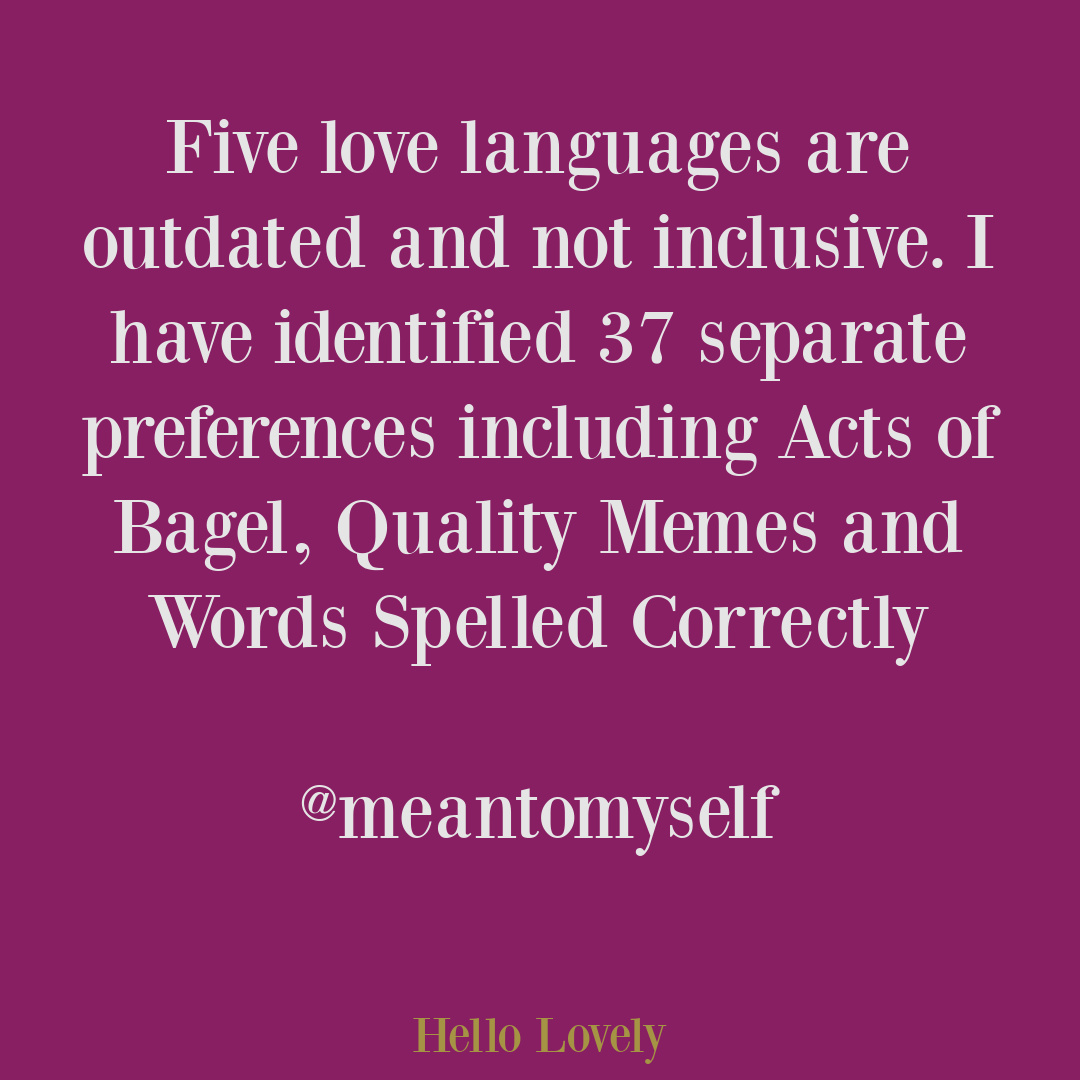 3. Vintage Cast Iron Bathtubs
What a find! I stalked Craig's List for a tub and lucked out when I found the vintage maid's tub with faucet and feet in Wisconsin for $150. We were in the middle of our full-gut bath renovation, and what a transformation when this baby replaced a used up giant Jacuzzi.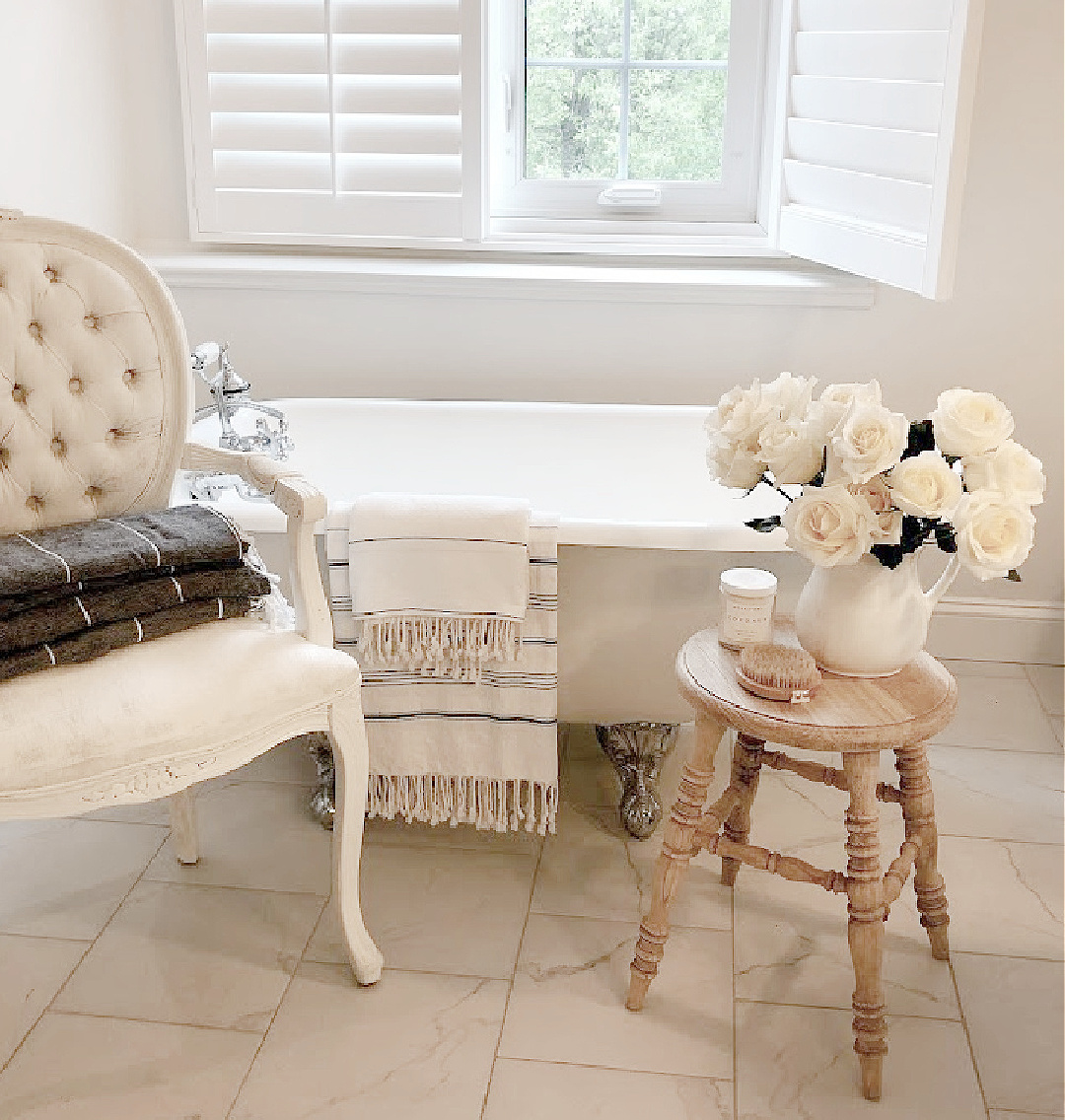 This tub appeared to have never been used, and a maid's tub is shorter and fun-sized. We owned a pickup at the time, and when we met the seller at a park, he placed two long pieces of lumber as a track between our vehicles. The tub easily slid from the back of his SUV into our truck. Boom. And no refinishing necessary!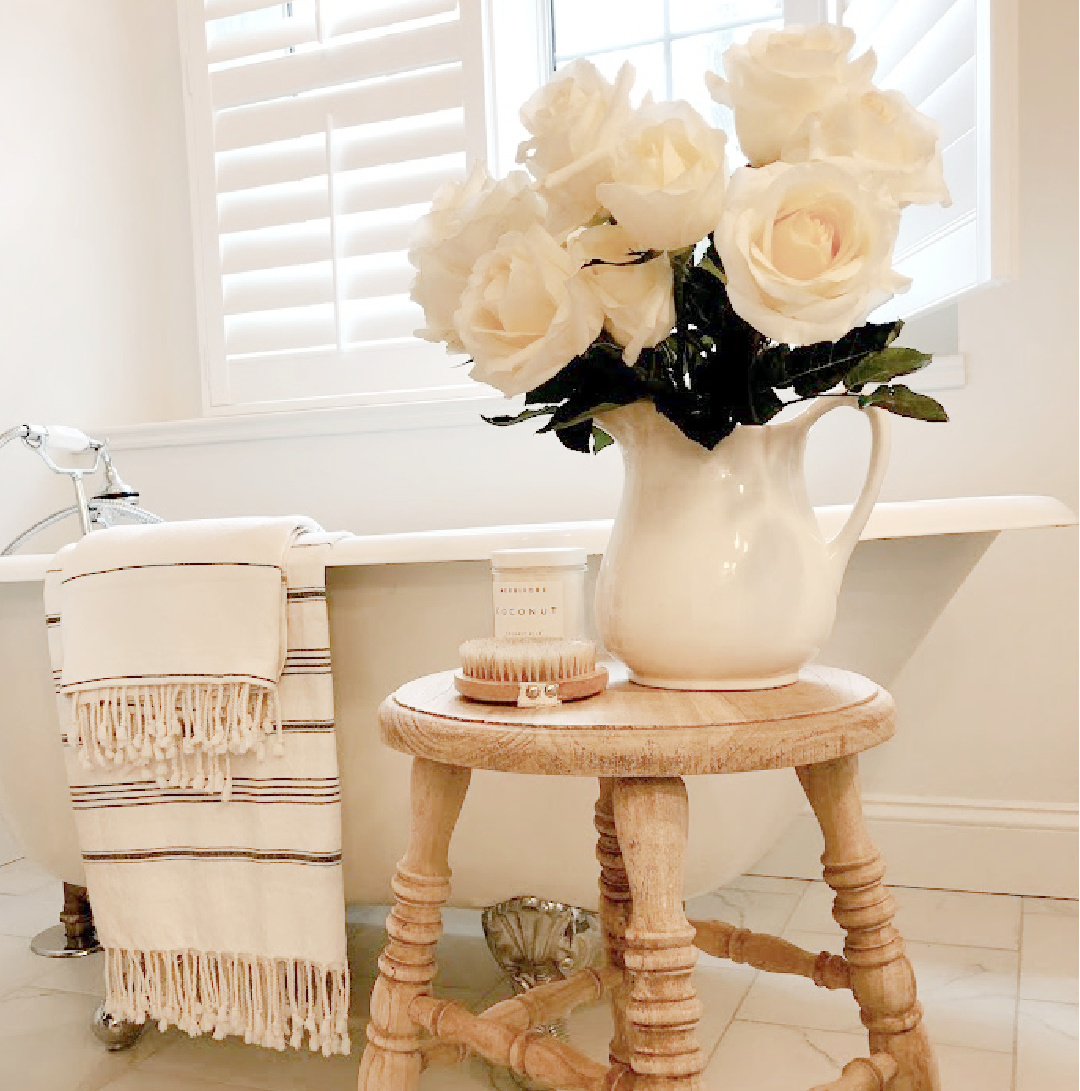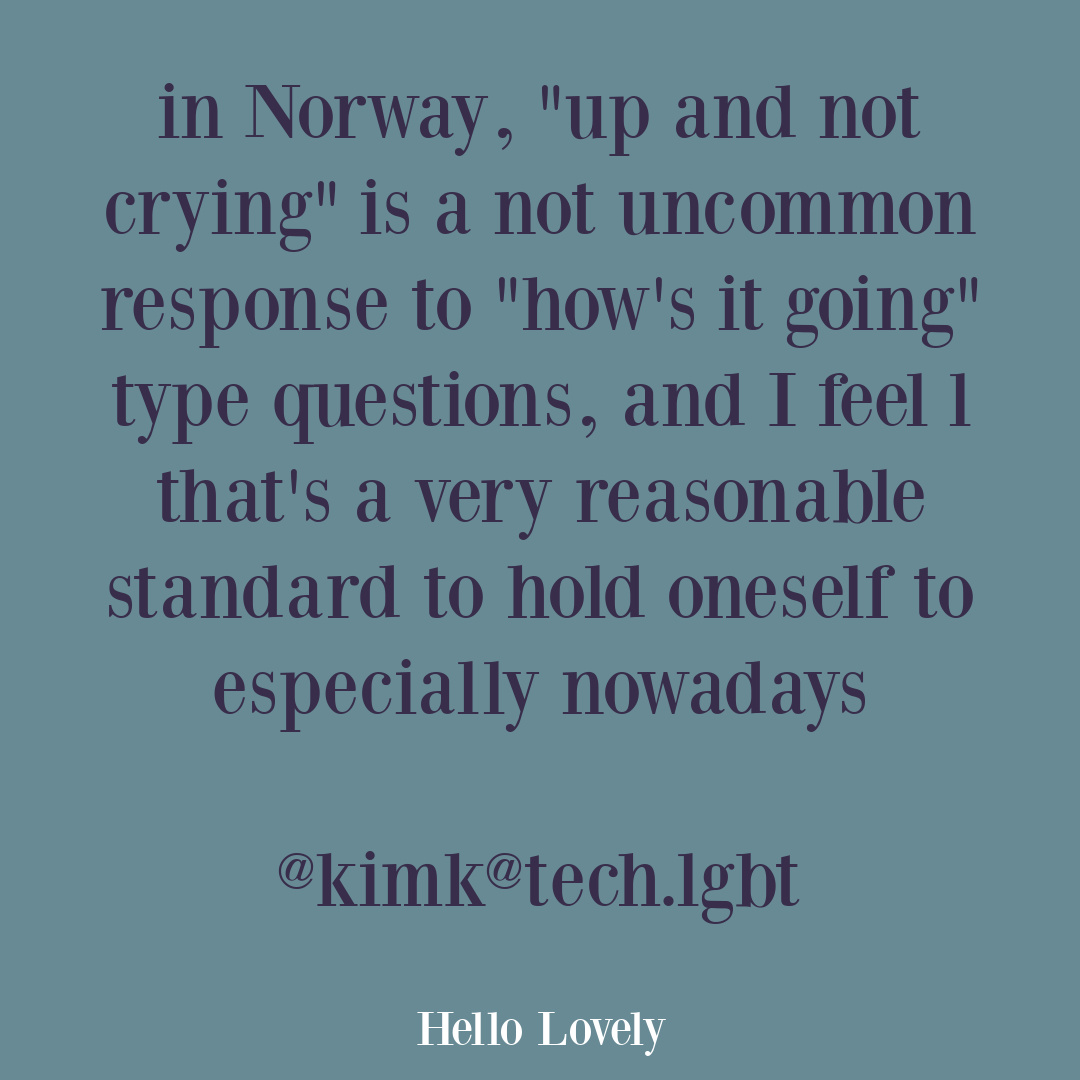 4. Pub Height Game Table
In search of a cheap table for a bonus room, I spotted at a yard sale. Since I knew I was painting it, I was hoping to find something inexpensive.
The pub height little pine table was marked $5 because a pet had chewed off a beveled corner. Seeing those teeth marks was enough to sell me on the bargain. Just the kind of scar I treasure. What a bargain since I transported it all by myself, and already had adjustable height stools for it.
It was just the right scale in this rustic den area: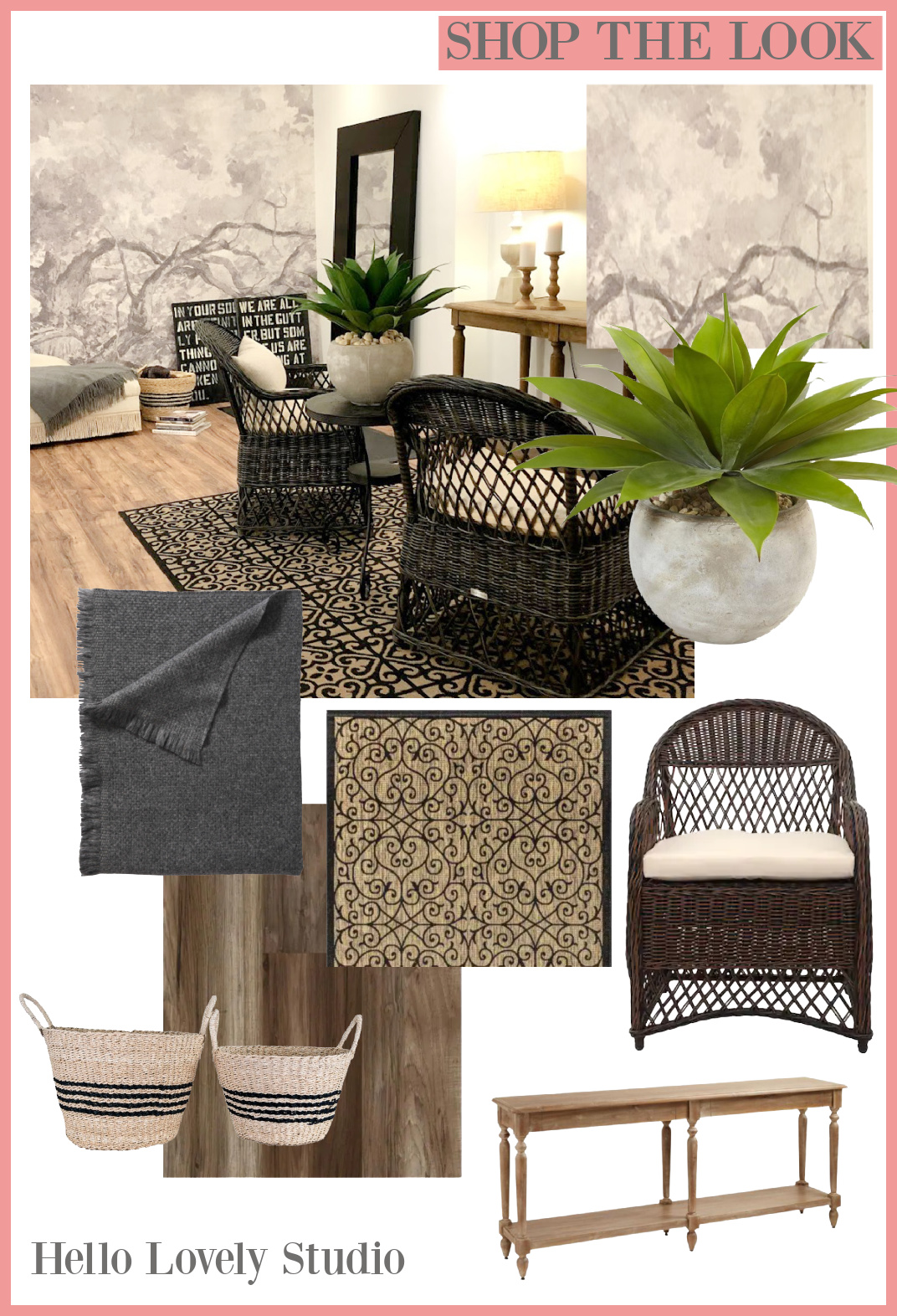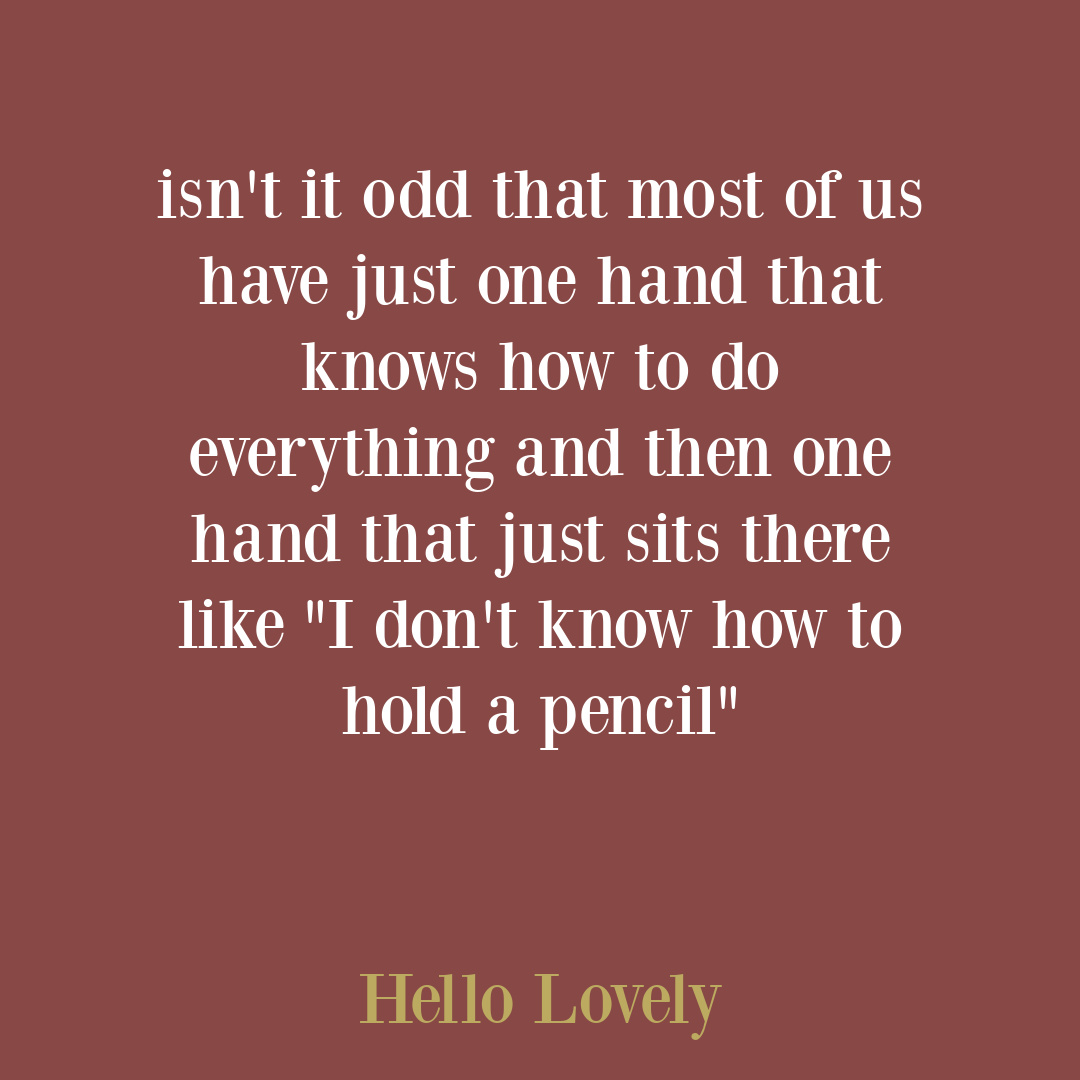 5. Drop Leaf Table
Another small-scale vintage table find is one I maybe manifested, and you can't convince me otherwise. On a rainy day, I was anxious to create an inviting entry area in our newly renovated fixer upper and felt I should start with the right table for dropping keys and mail.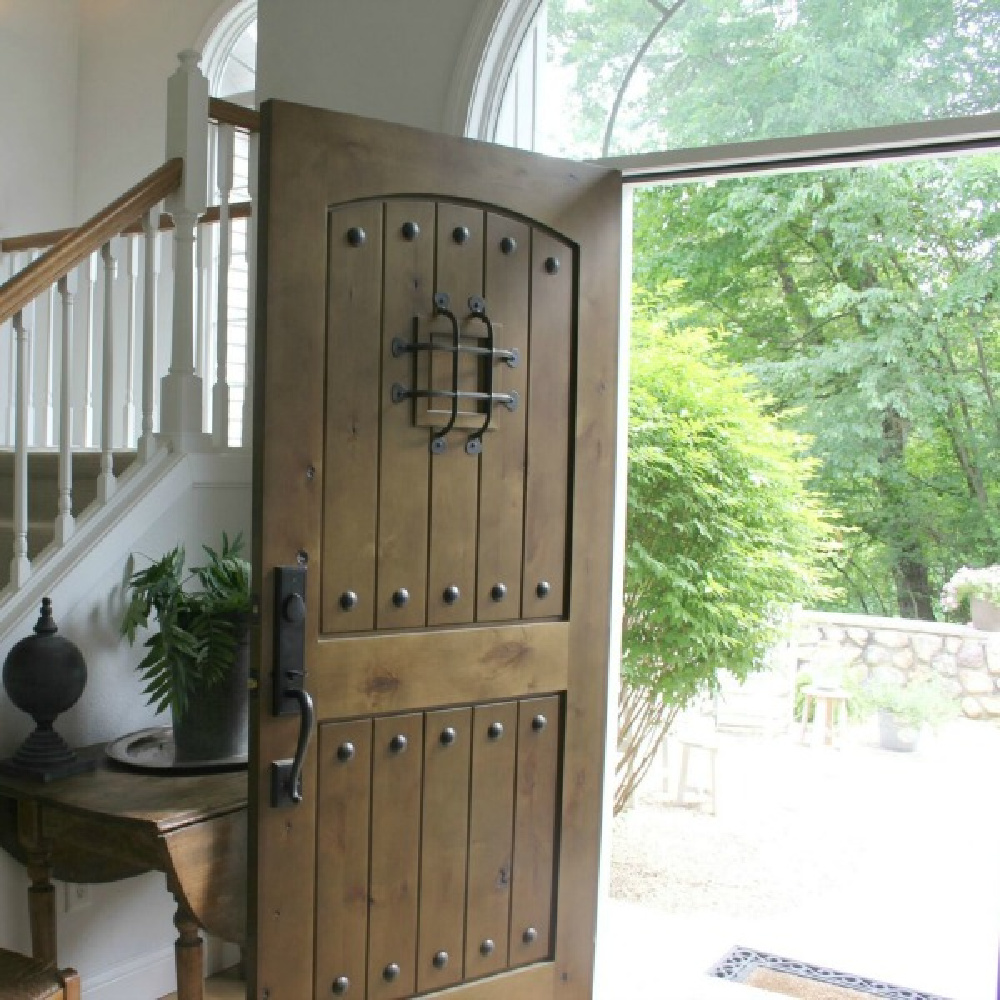 I measured the space, decided $25 was the budget, and headed to the antique mall closest to our home. About twenty footsteps inside the door, there it was.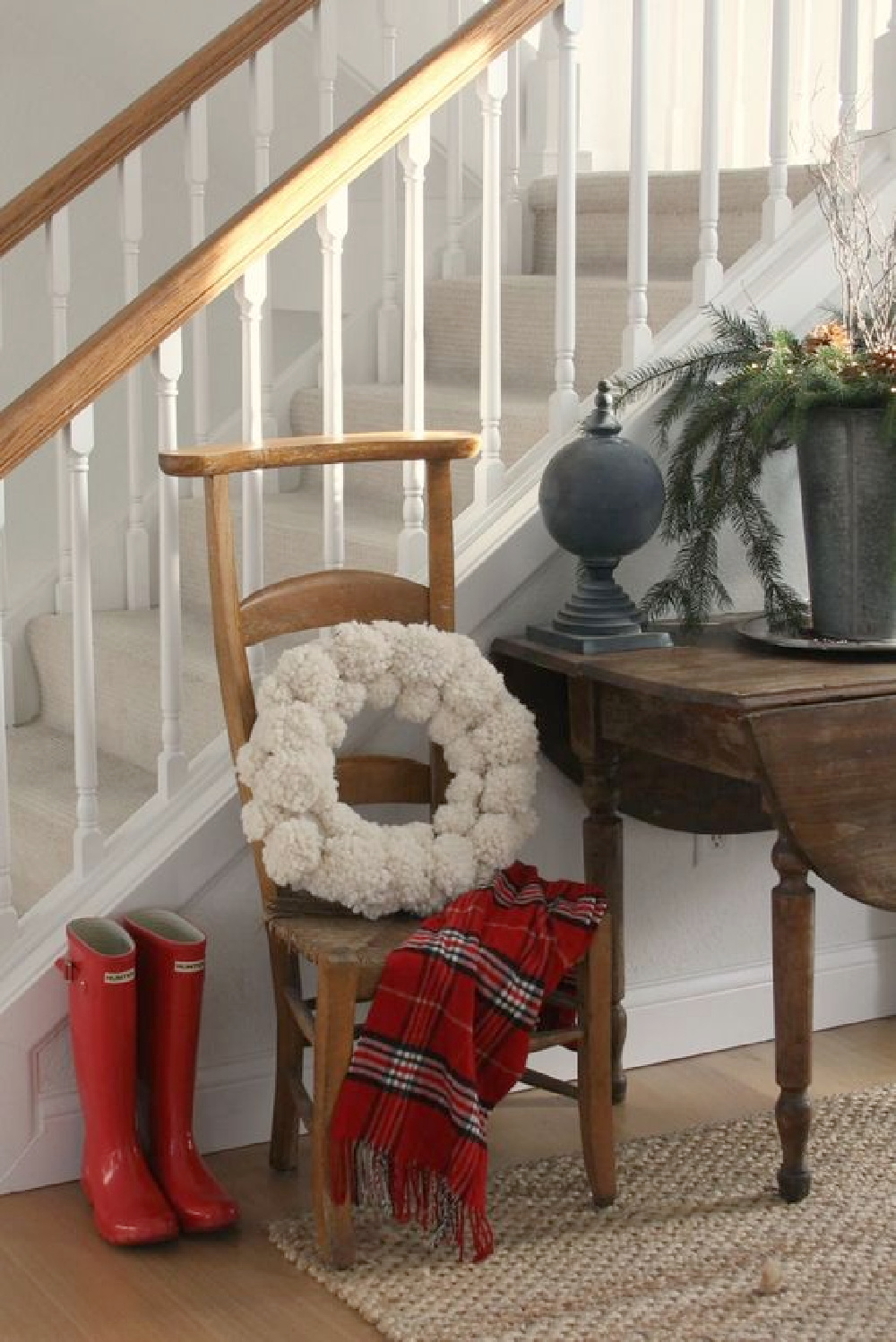 I knew instantly (1) the size worked, (2) it would look great with the leaves down, and (3) I would not touch the finish. It was marked $25 so I promptly paid, carried and loaded it into my car myself, and did no other shopping.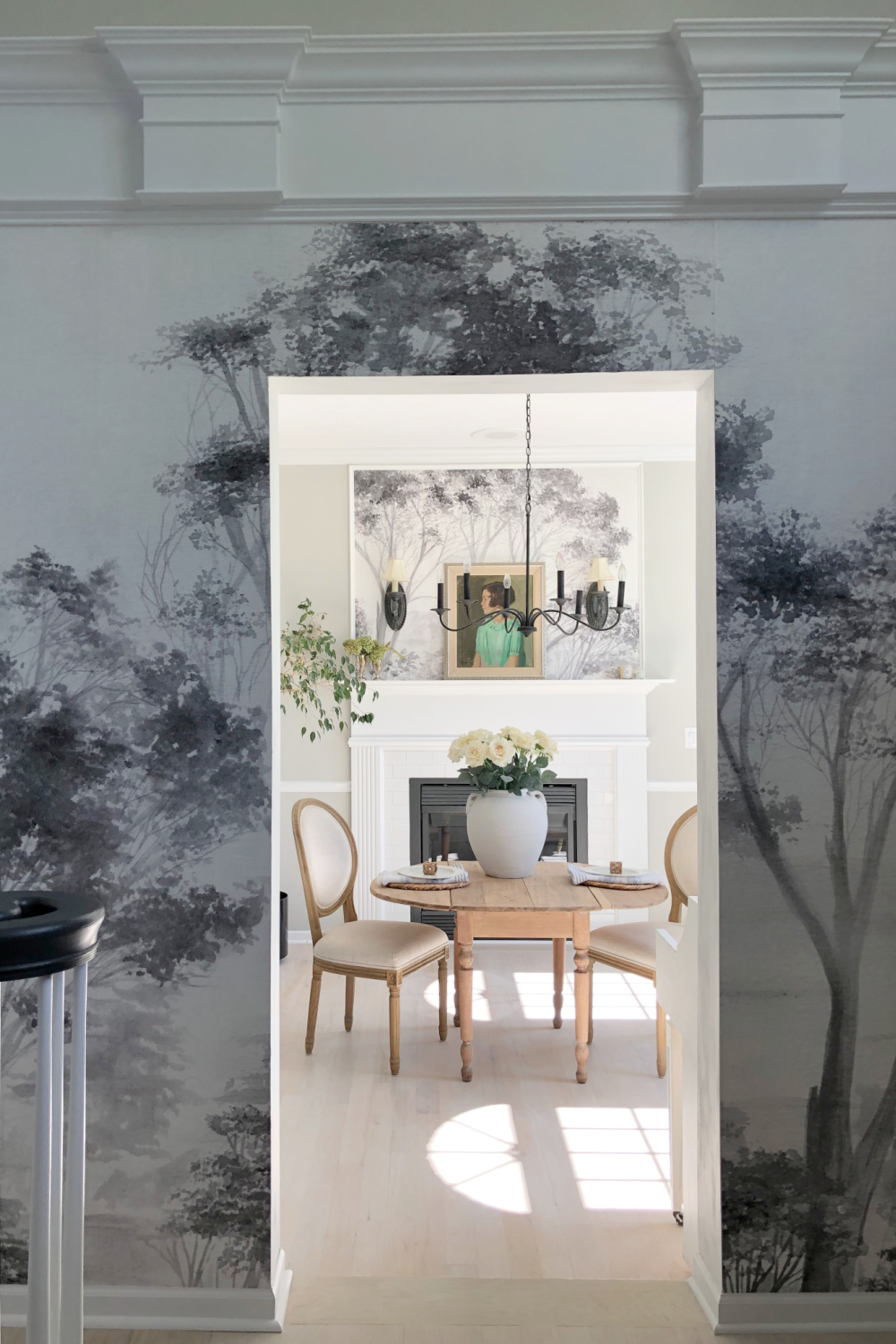 From start to finish, the matter of furnishing the entry took thirty minutes, and after placing the table in the entry, all I did was clean it well. It remained there for seven years until we moved, and now it is in our dining room.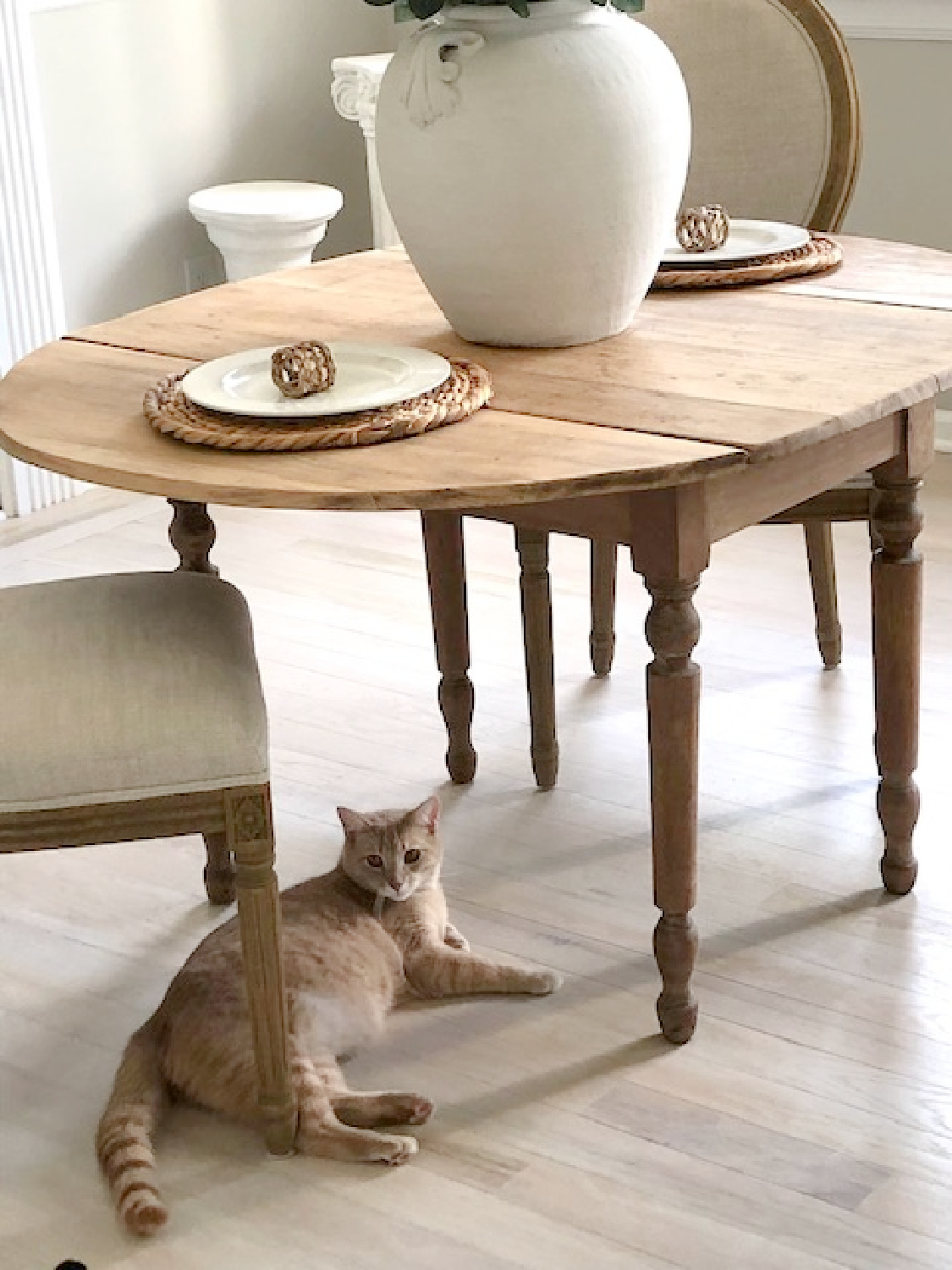 The dark brown color and finish looked all wrong in the dining room we renovated so I asked my husband to do a quick sand but not to fuss too much since I didn't want it to appear new.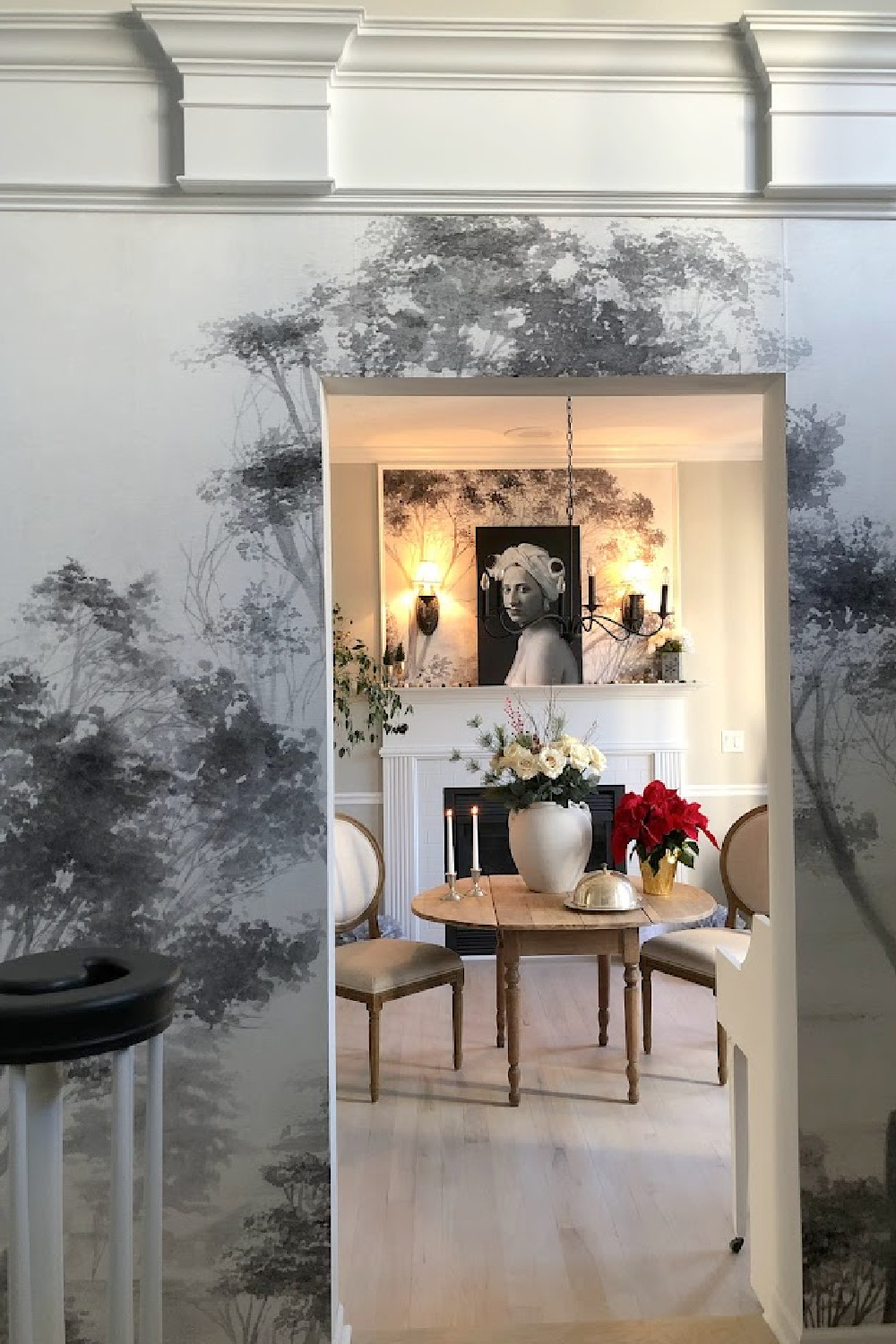 I massaged the top with a creamy furniture wax/sealer which only slightly darkened the wood. The $25 bargain seems like a different table now with the leaves up in a completely different setting!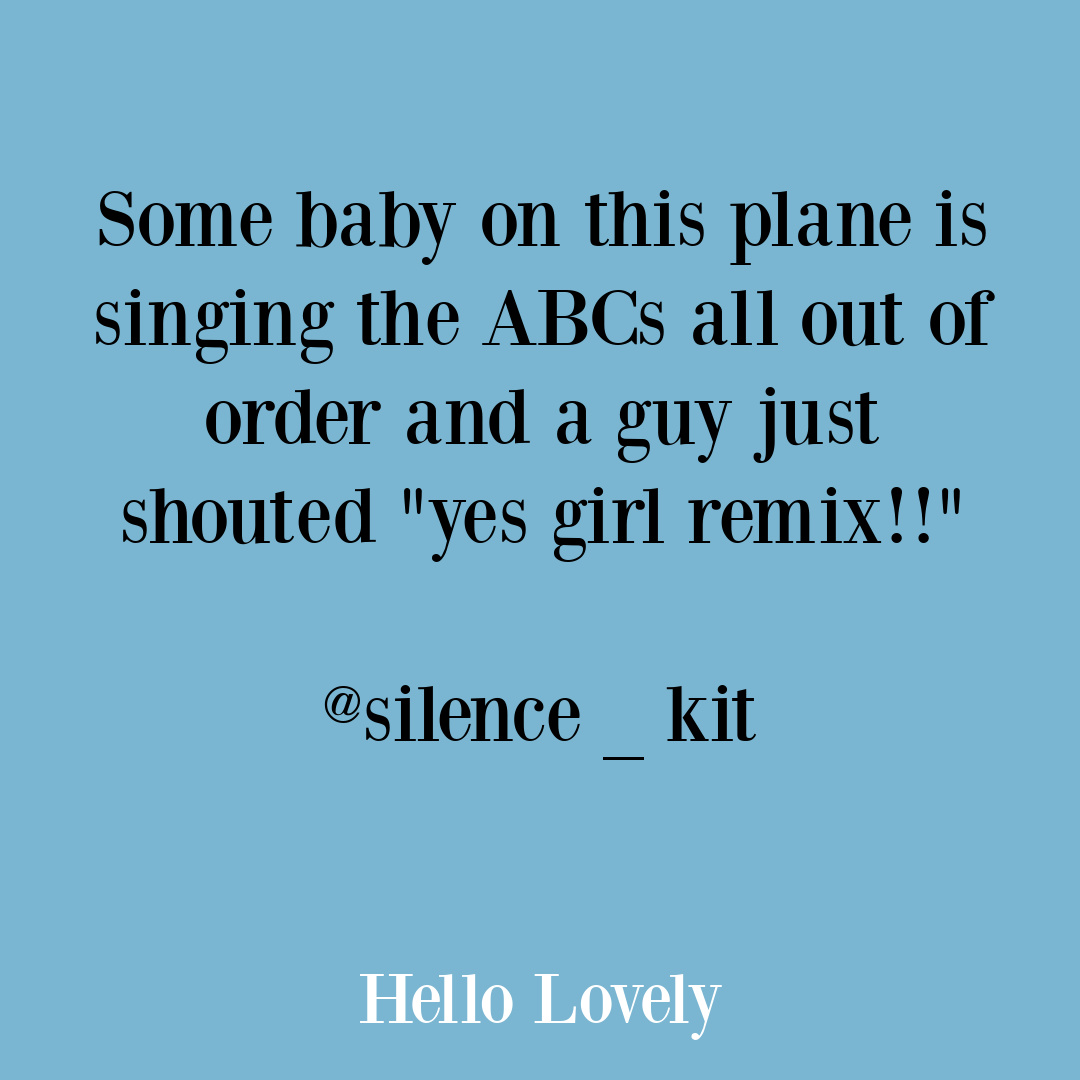 6. Fireplace Surround
When you're renovating an entire house yourself and not filthy rich, budgets are real. Truth be told, we struggle to stay within our renovation budgets. At our last fixer, we spent 60% more than we intended! Why?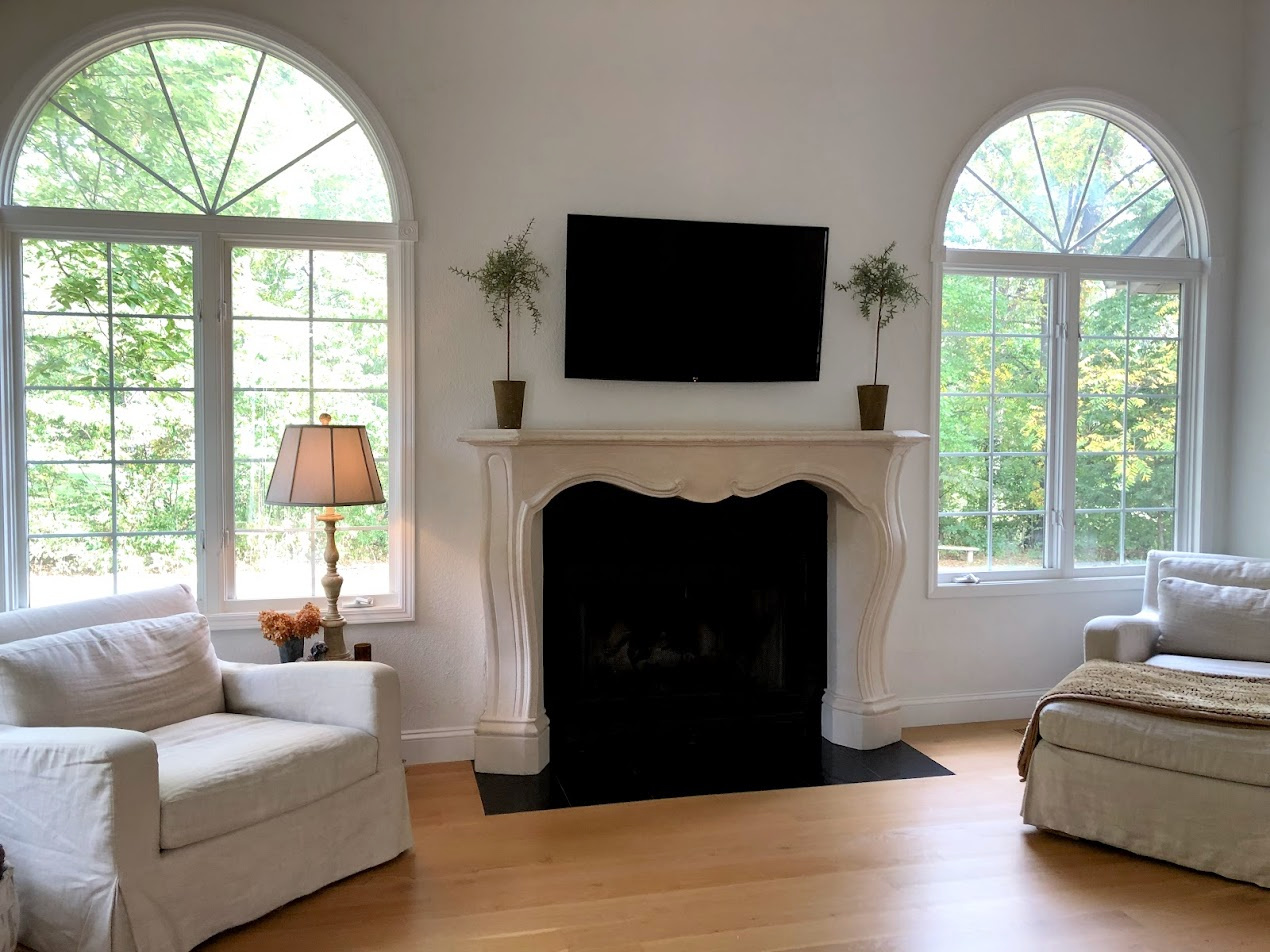 (1) You never truly know what you're working with until you begin opening up floors and walls, and (2) We don't flip houses, we renovate them to suit ourselves, and (3) Existing fixtures we initially thought were adequate were not.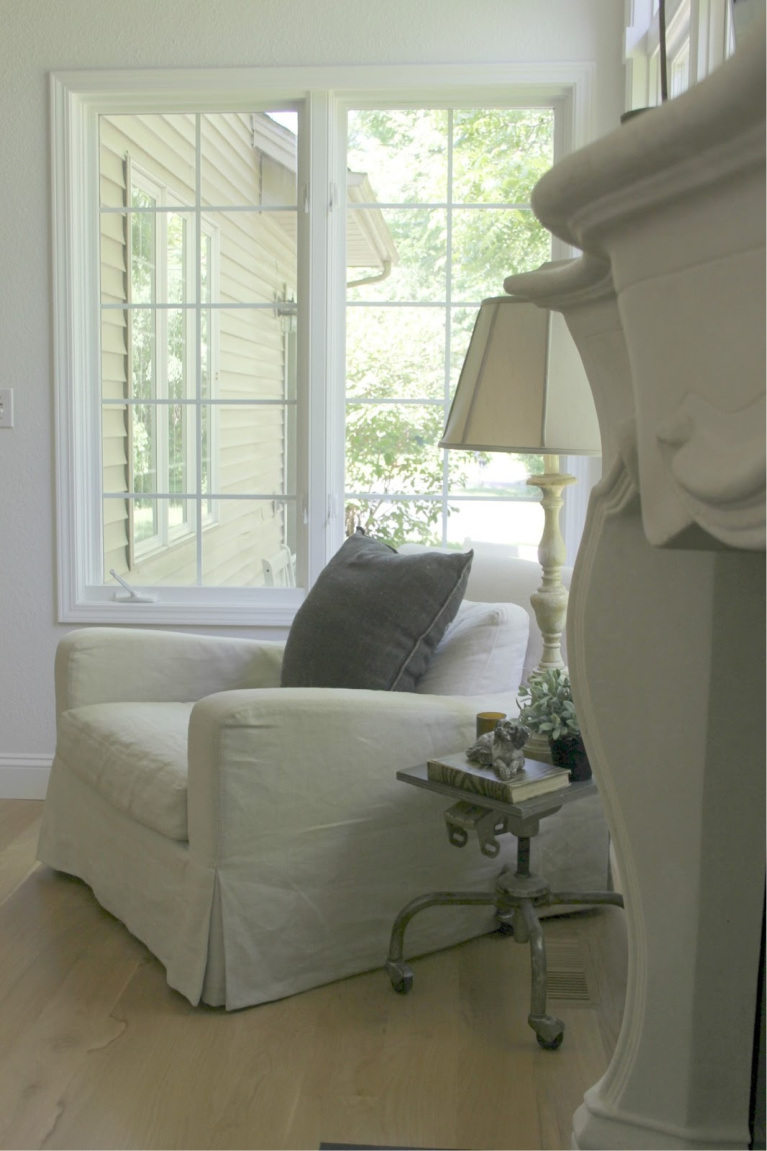 We spend more on quality materials that will stand the test of time and less on decorating elements that future owners may change. Even a stone fireplace surround can be right for one owner and all wrong for another.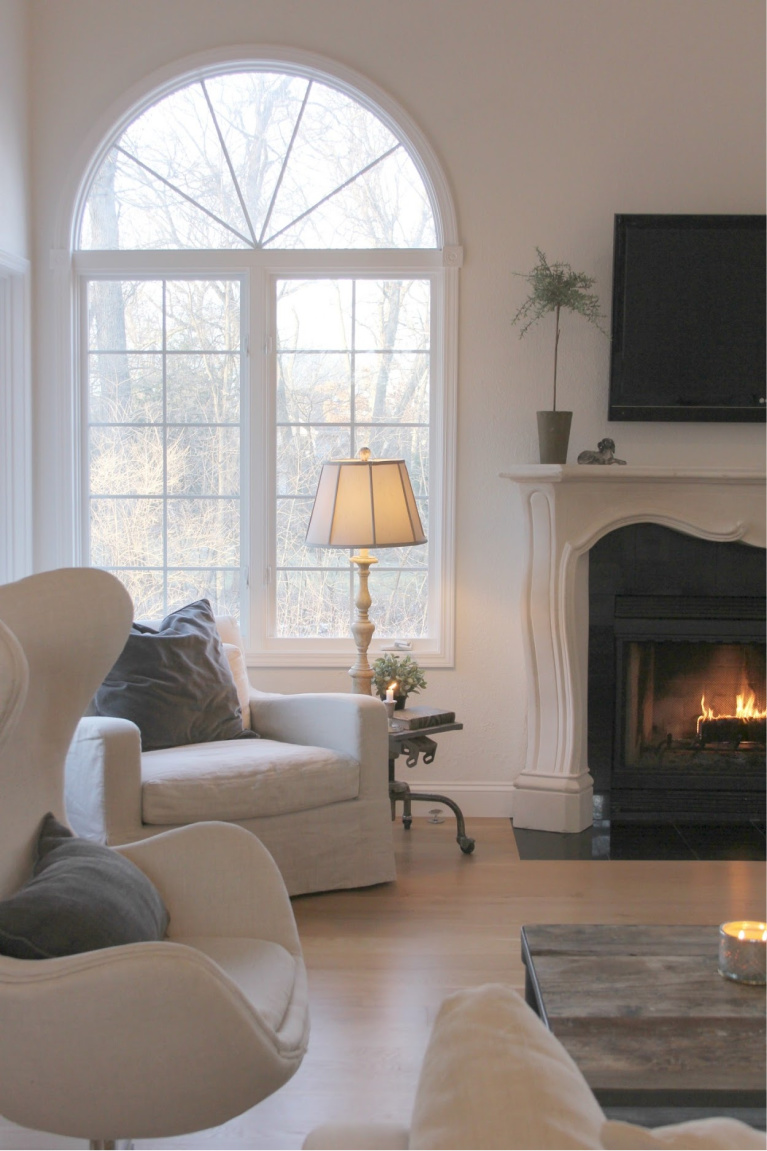 This French inspired one? I paid $200 for it at a garage sale a few houses down from the home we rented as we did work on this fixer upper!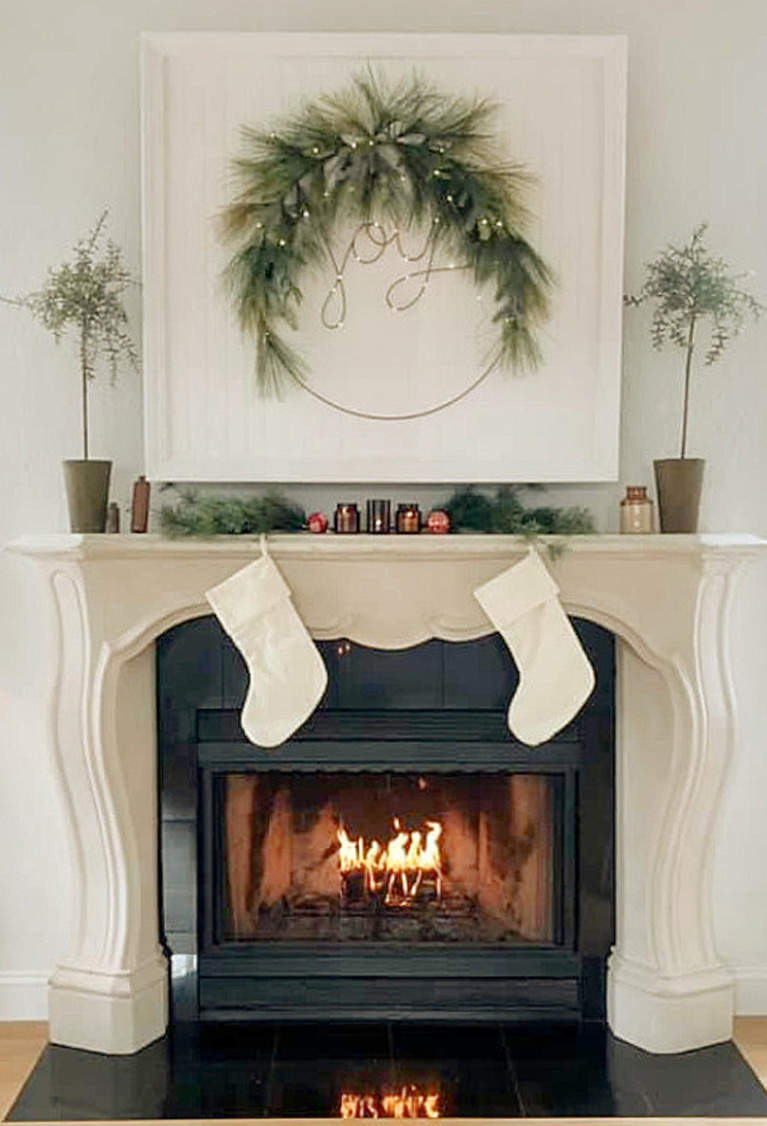 Nothing had to be retrofitted or tweaked, and I didn't even take time to drive over to the house to measure. I knew the contrast with the existing black granite would work, noted the price, and bought it on the spot. The owner was a contractor, and he delivered it since we lived so close.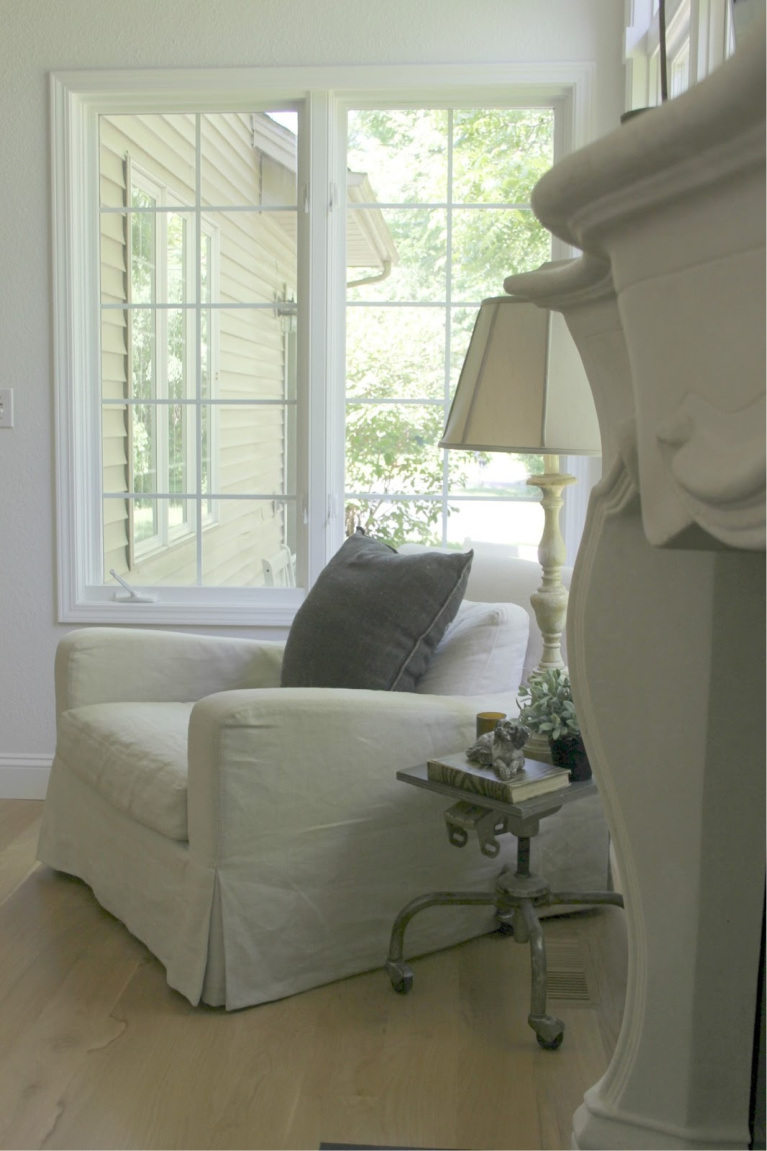 Some bargains rely on a quick decision and are well worth the risk. I knew it could sell to the next shopper arriving at the garage sale, and I also knew I could re-sell it.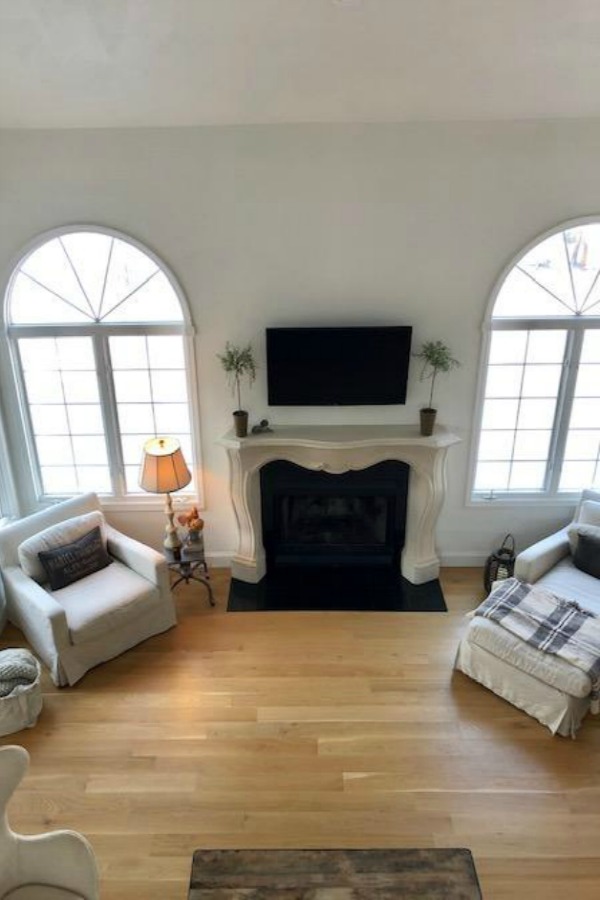 I liked it so much that I considered bringing it with us when we moved last year. Instead, we used the wood fireplace surround original to this home in our new dining room which you see here: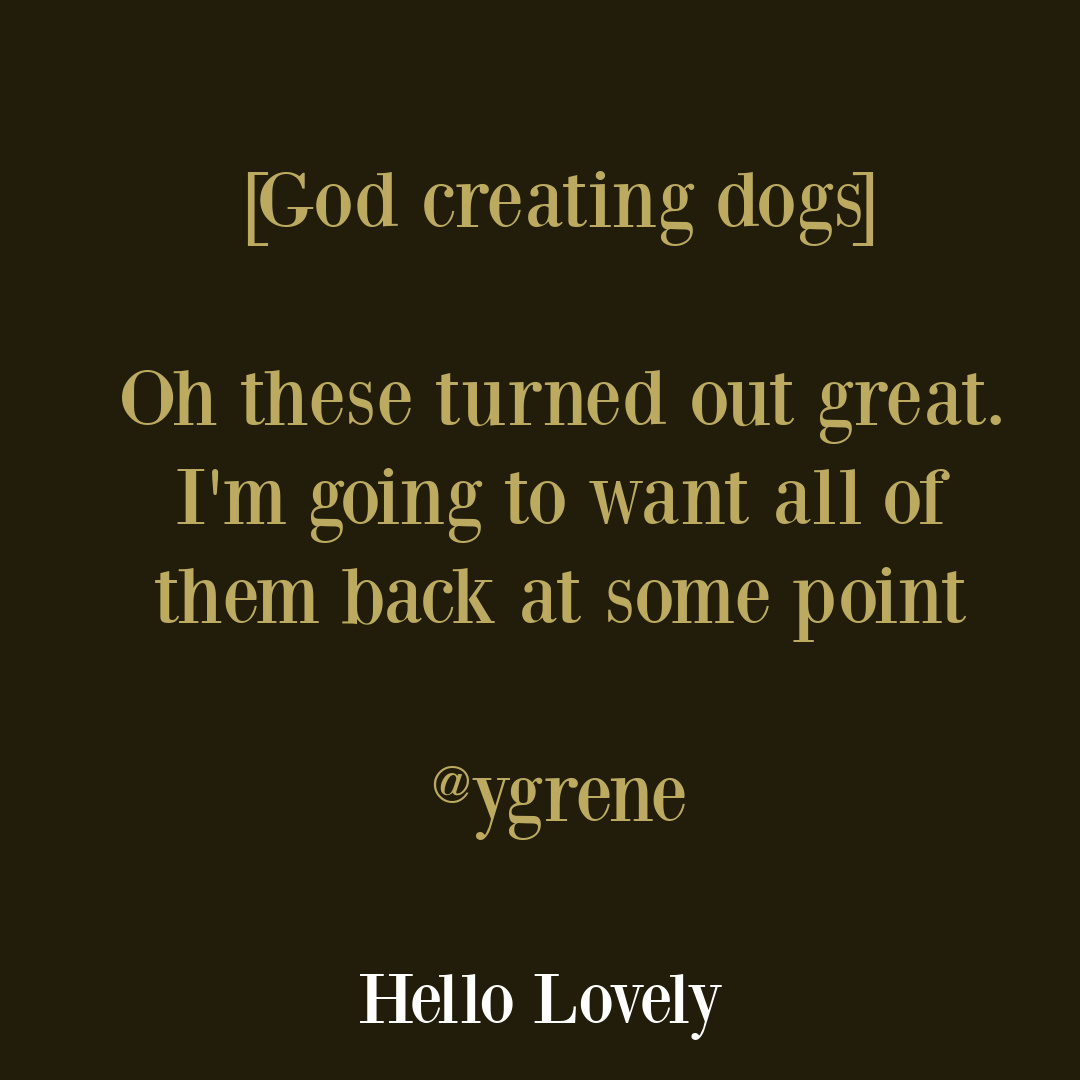 Consider What Simplicity Means to You
7. Old Galvanized Buckets
Junk or high end bargain? I have a collection of old galvanized buckets and watering cans with a humble look that especially make a statement displayed together. What I like about such a collection is there are no concerns to "upgrade from a mediocre quality" or "invest in a piece that will increase in value."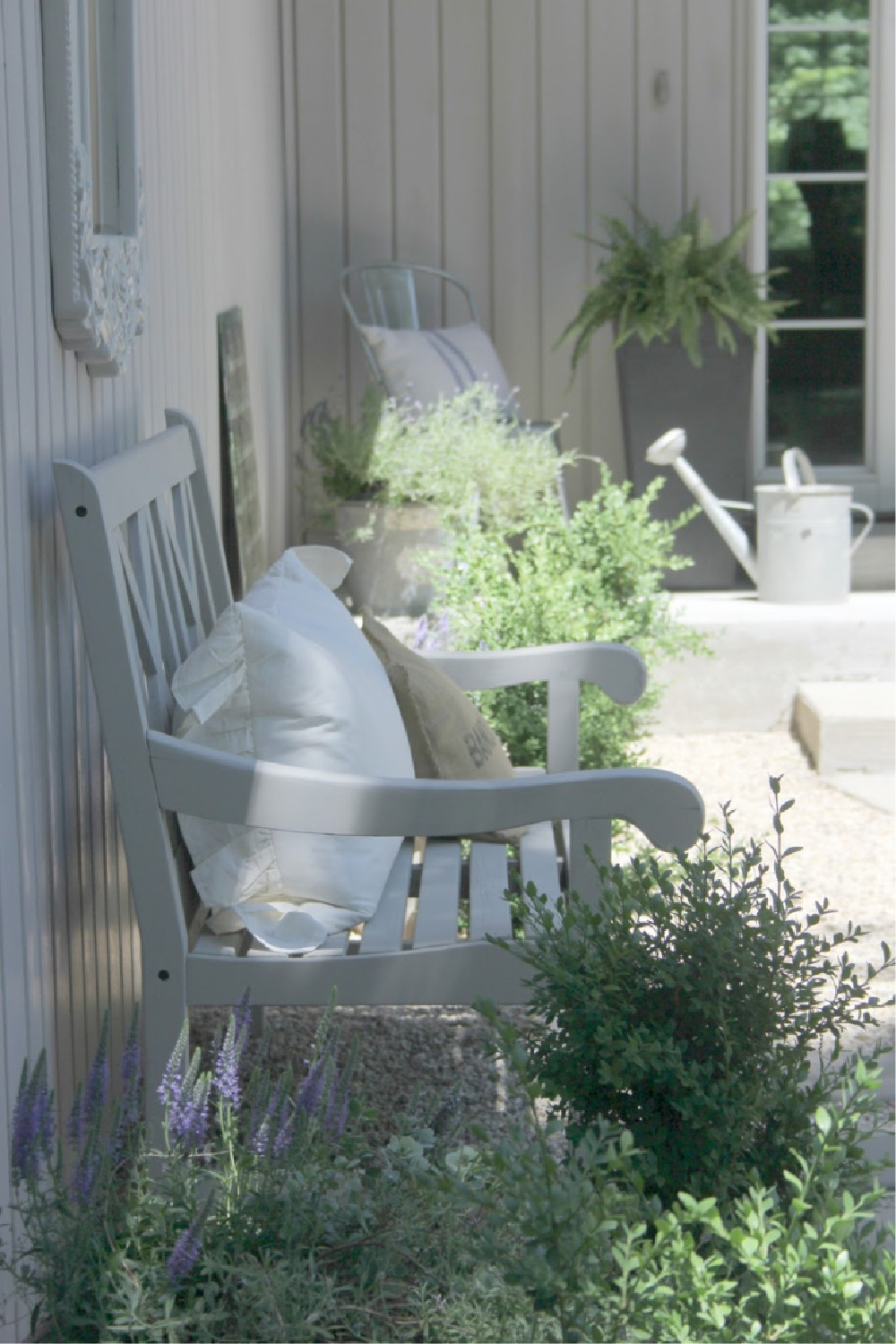 Their value is in their usefulness and ability to stand up to the elements. Plant flowers in them, use them as sculpture in the garden, and also bring them inside. I paid $5 to $20 each, and while I don't have secrets to score them on the cheap (FB Marketplace?), I can share my strategy.
I simply decided not to pay more than $20 and to stop hunting when I found enough. While this strategy makes the hunt challenging and the collection takes time, it's maybe more gratifying in the end.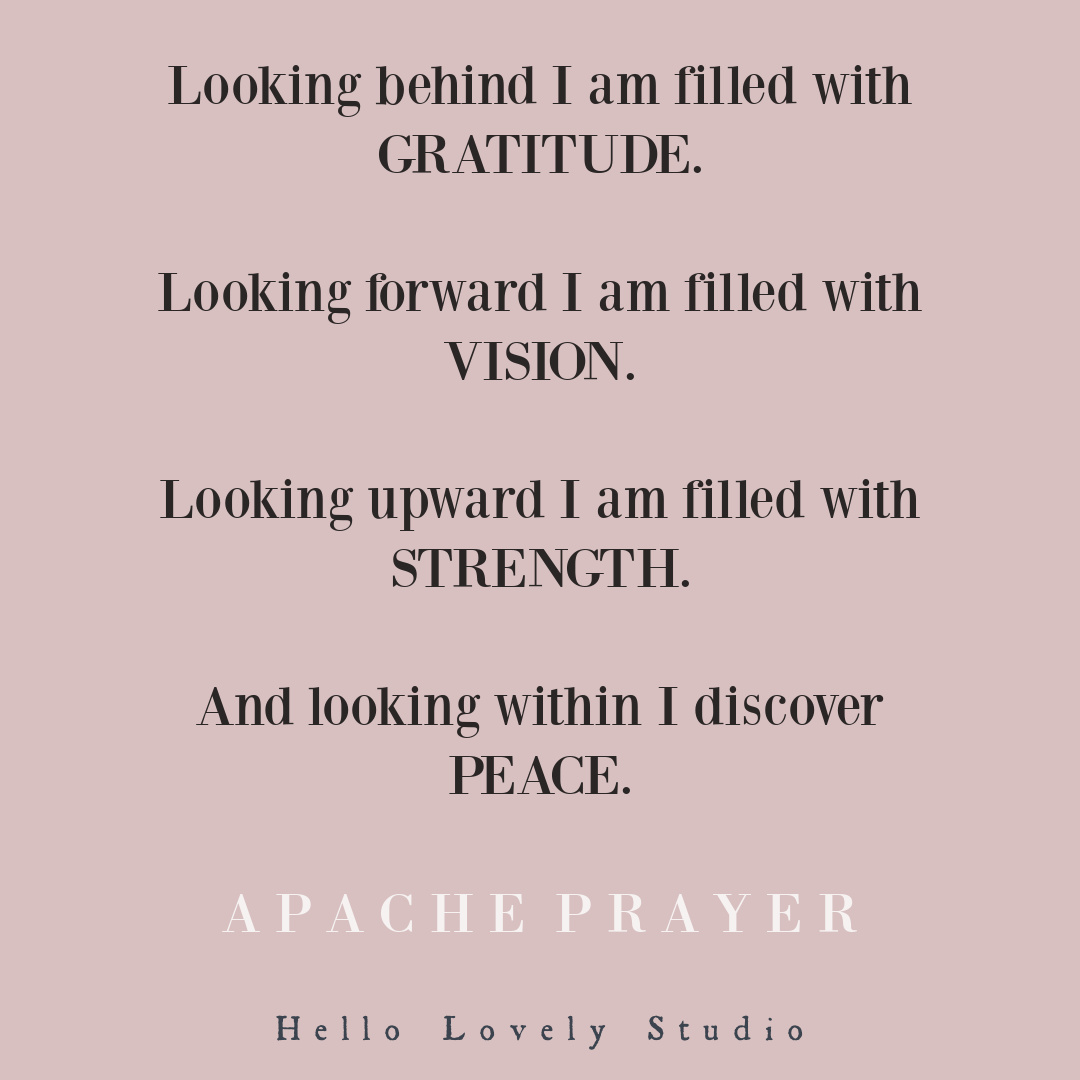 8. Breakfast Nook Table
The round dining table from the RH Outlet below is actually a child's craft room table. As a result, the design is kid-sized and lower than standard table height. I instantly liked the size and felt it was scaled like an antique.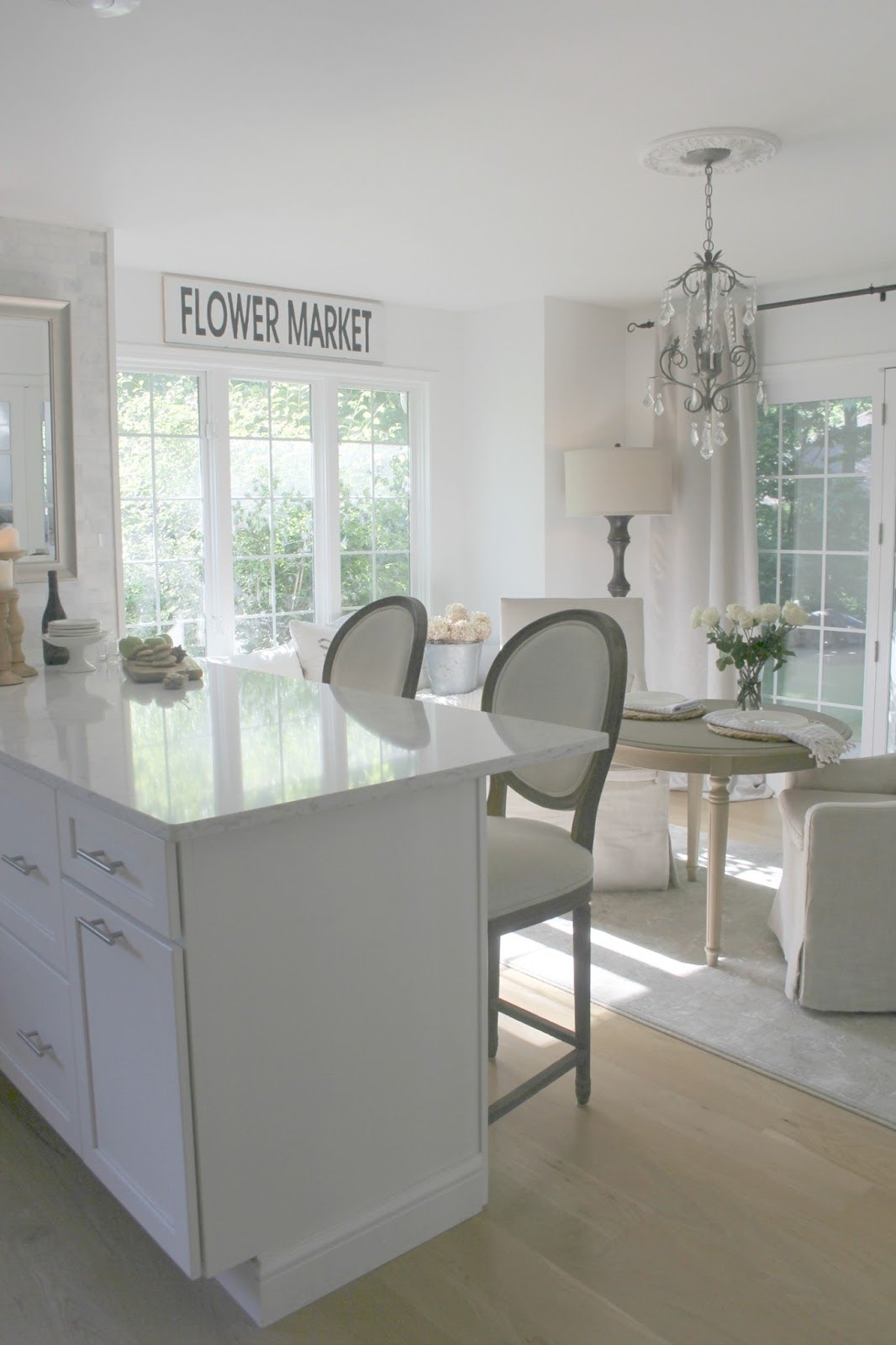 For $45, it became a sweet little addition to the breakfast nook. The bargain shopping lesson here is to recognize that just because the dimensions of a piece are quirky doesn't mean it can't work. Quirky can be beautiful.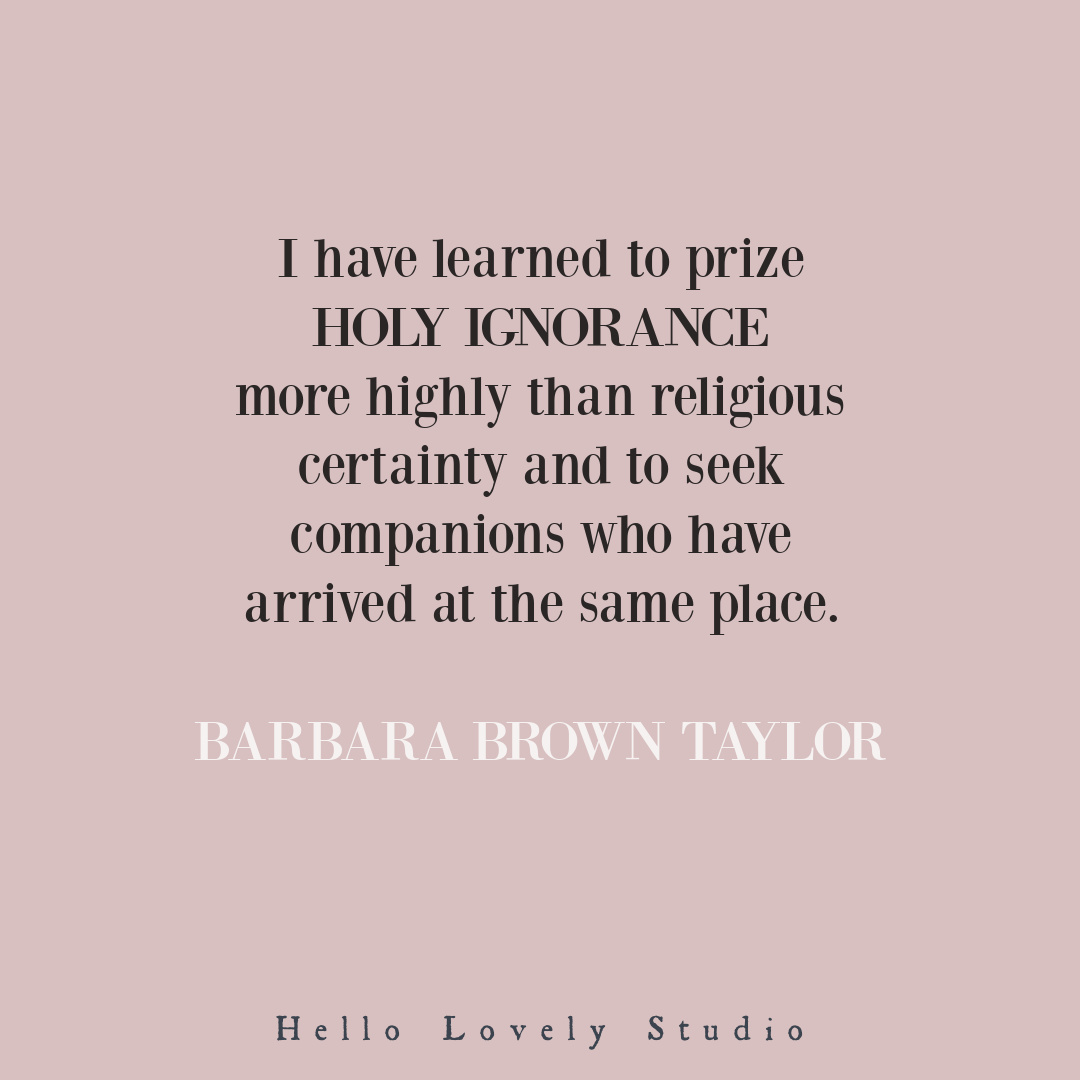 THE FUN CONTINUES BECAUSE more more more bargains and thrifty stories are shared IN THIS RIGHT HERE! (Let me know in a comment if you have scored any notable ones recently!)
Peace to you right where you are.
-michele
Shop for items you already intended to buy on Amazon RIGHT HERE, and also find home decor here to keep decor inspiration flowing on Hello Lovely!
Hello Lovely is a participant in the Amazon Services LLC Associates Program, an affiliate advertising program designed to provide a means for sites to earn fees by linking to Amazon.com and affiliated sites.