I know. I know. Are YOU over me NOT being over Cotswolds cottages yet? Time to plan a vacation. Something about their: coziness inside and out, simplicity, and mix of rich textures feeds my soul in wintry seasons where the sun sets so early. Thoughts of crackling fires, English countryside beauty, warm baths, candlelight, and rustic elegance feel comforting even if it's virtual. The beauty of admiring vacation cottages is how the fantasy can become reality if you have travel plans. Let's peek at some inspiring possibilities from these UK vacation stays.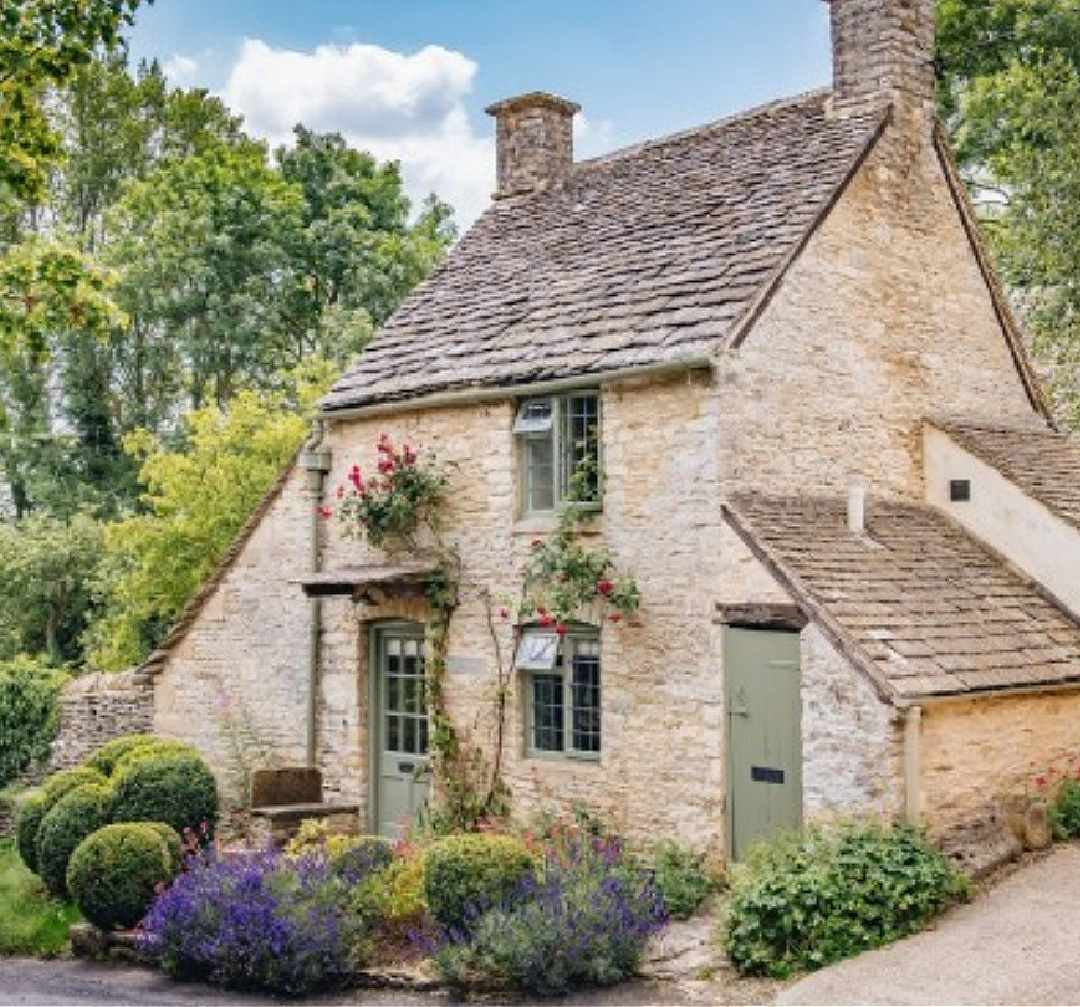 Cotswolds Cottages: Inspiring Vacation Stays
photos: Unique Home Stays
I have yet to unpack my sheer lace curtains and valances from Belgium, and seeing this window makes me miss them!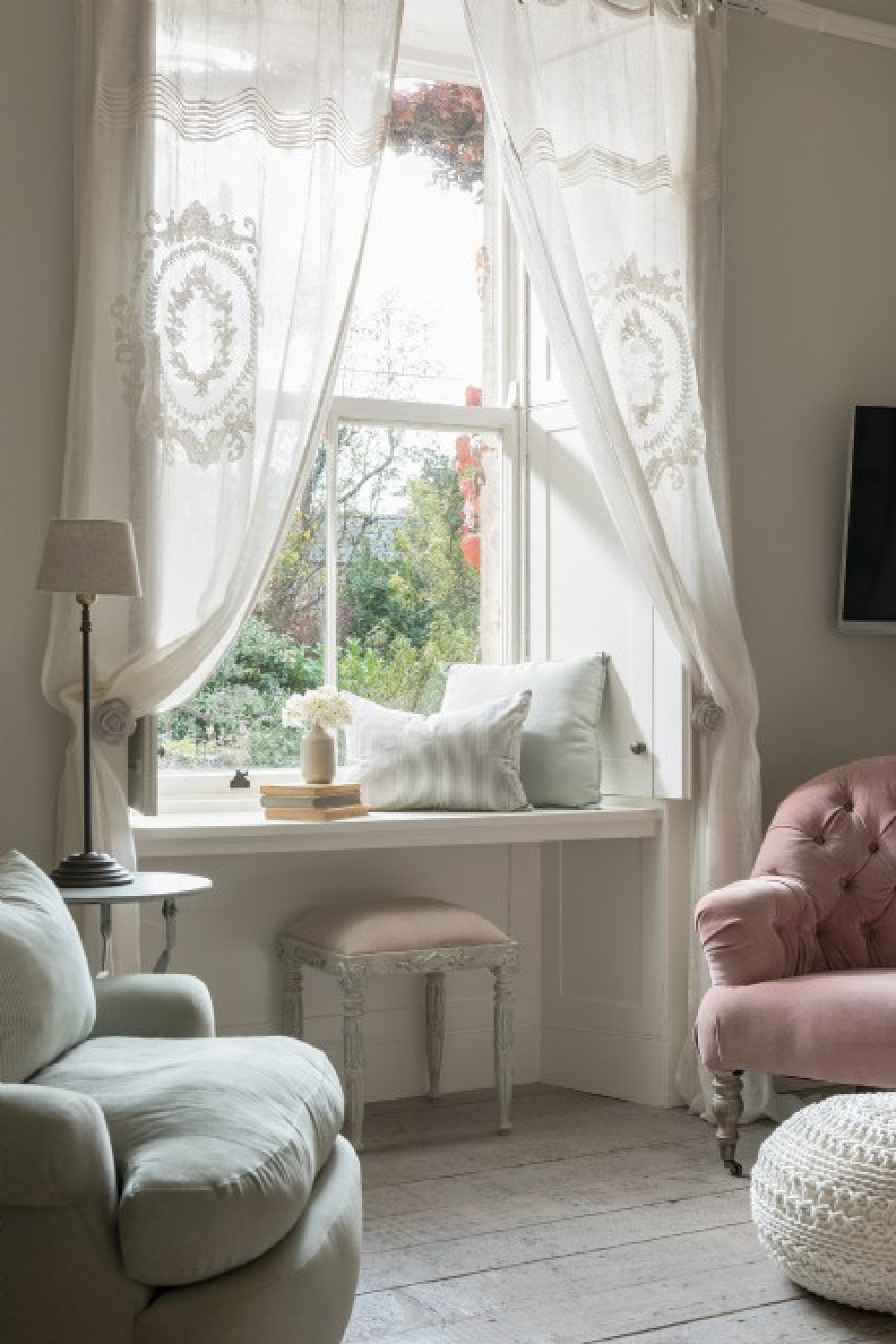 Is English country style influencing your own interiors?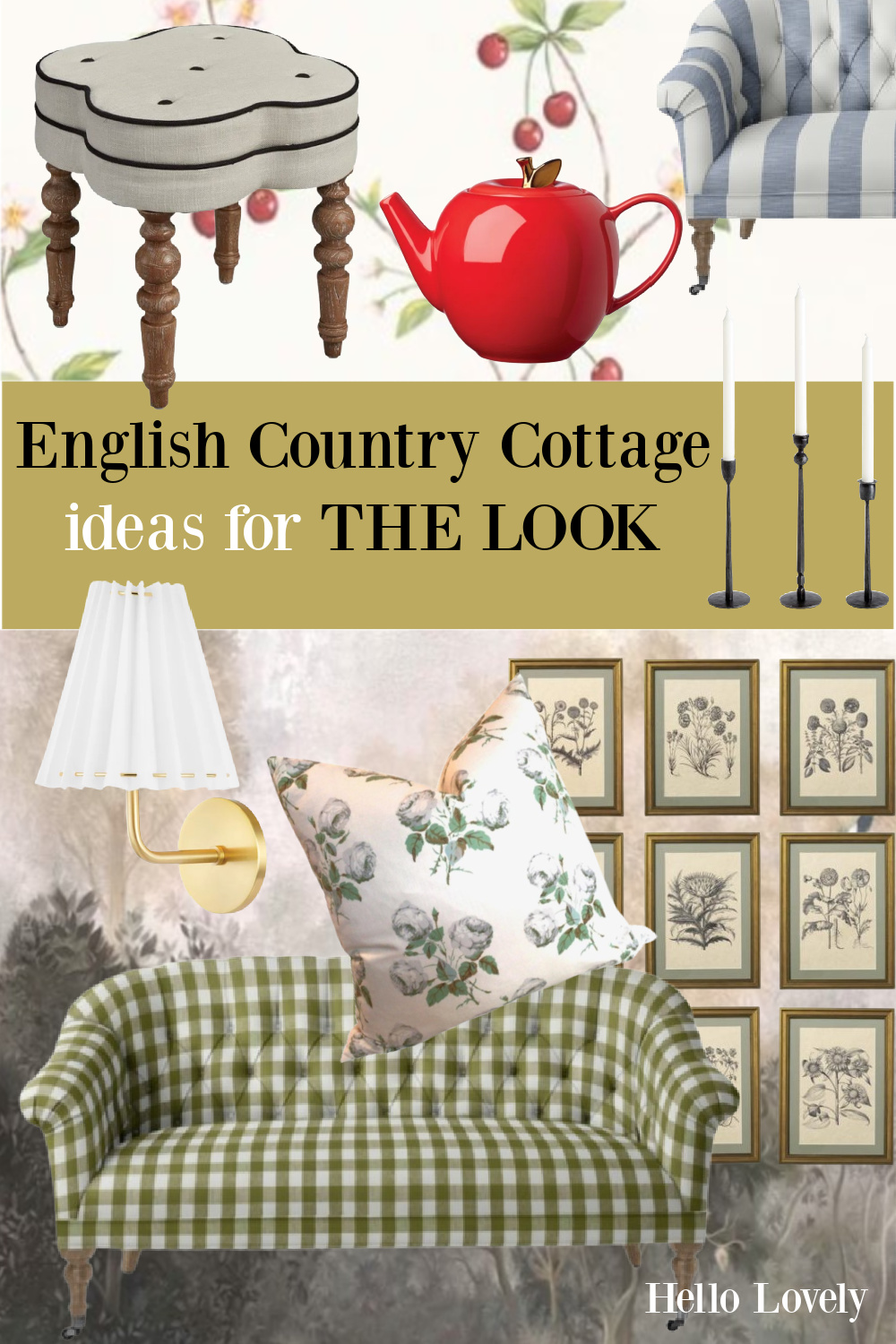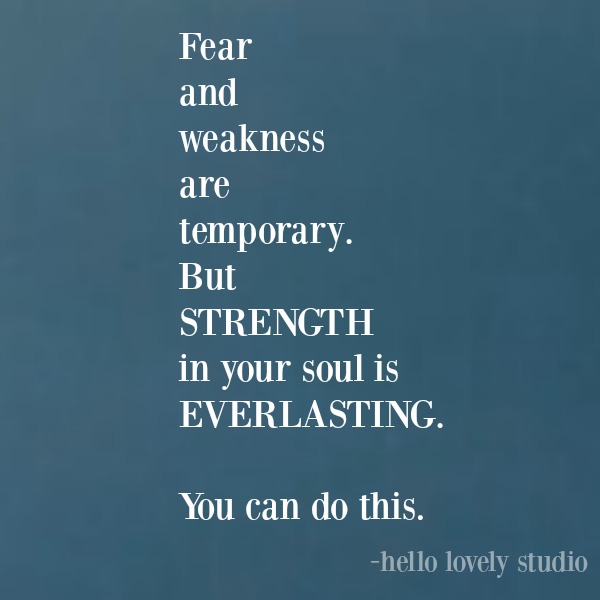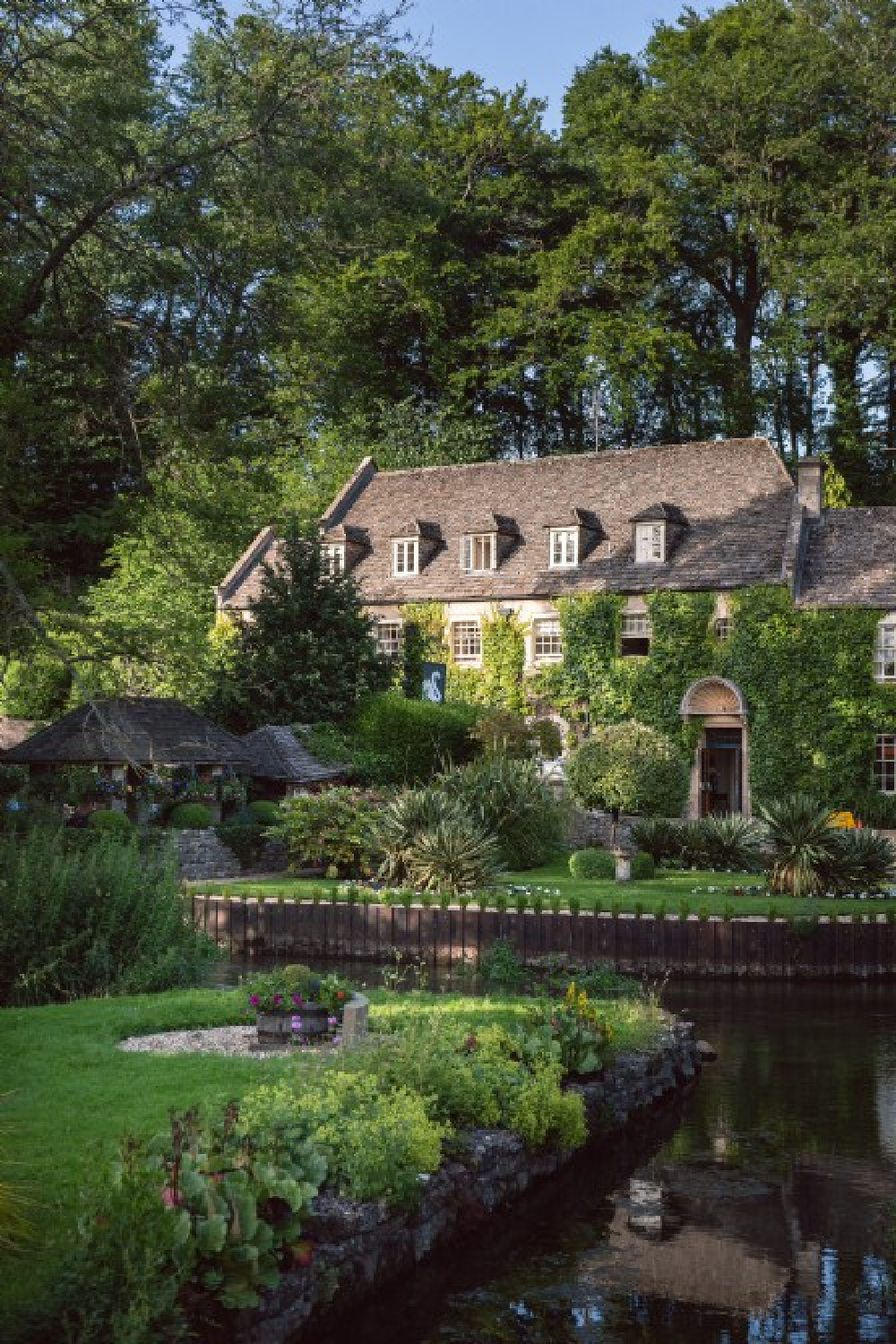 A Blend of European Country Cottage Style
European country seems a much more accurate descriptor, don't you agree?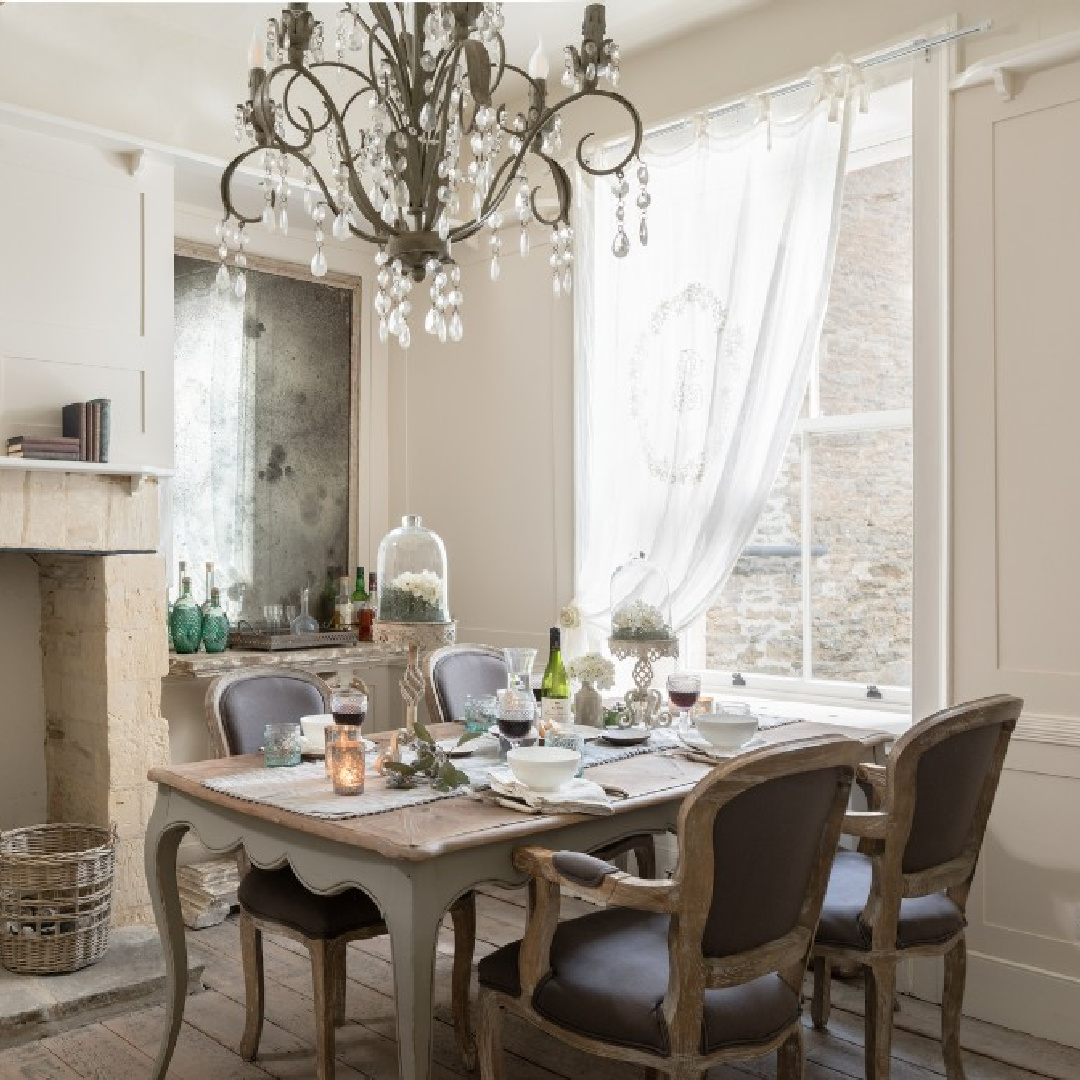 French country, Belgian, Scandi, and even Tuscan influences are such a lovely mix.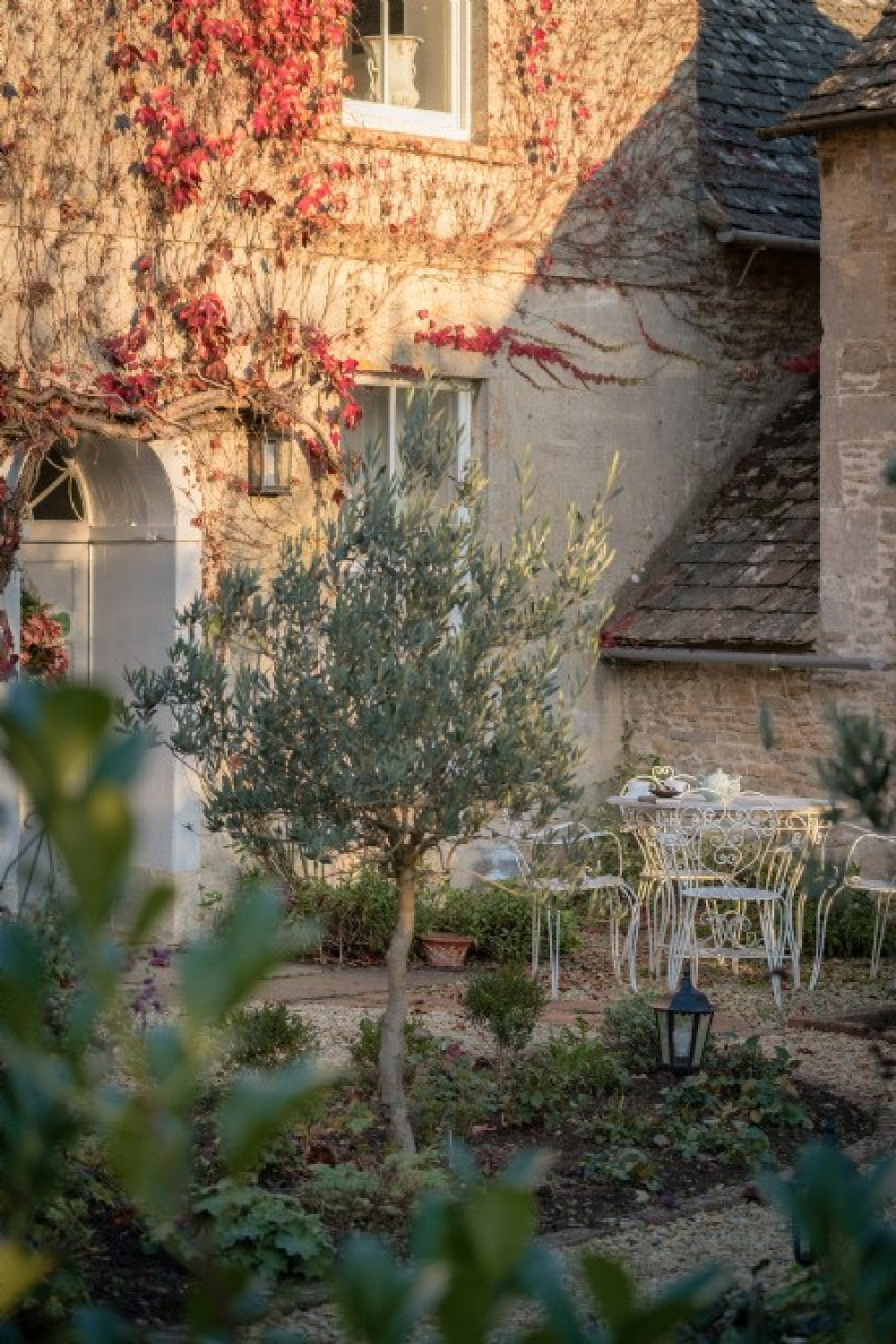 One of the ways studying Cotswolds cottages helps in our own schemes across the pond is by noting how small spaces are elevated, enhanced for livability, and furnished.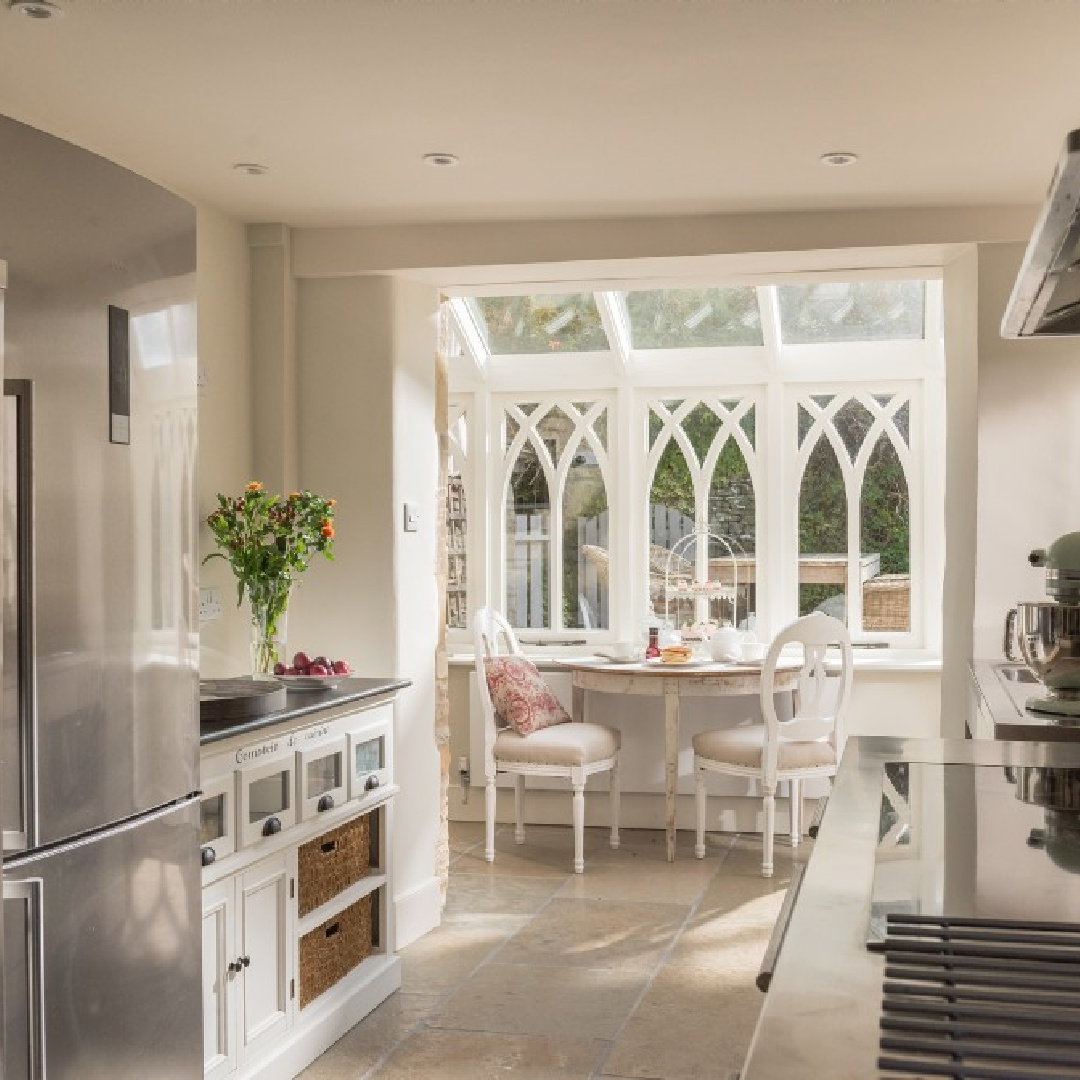 For example, the kitchen above is perfectly charming and well-designed. Yet I can imagine someone with an American kitchen of the same size declaring "it's cramped, and there's no room for dining!"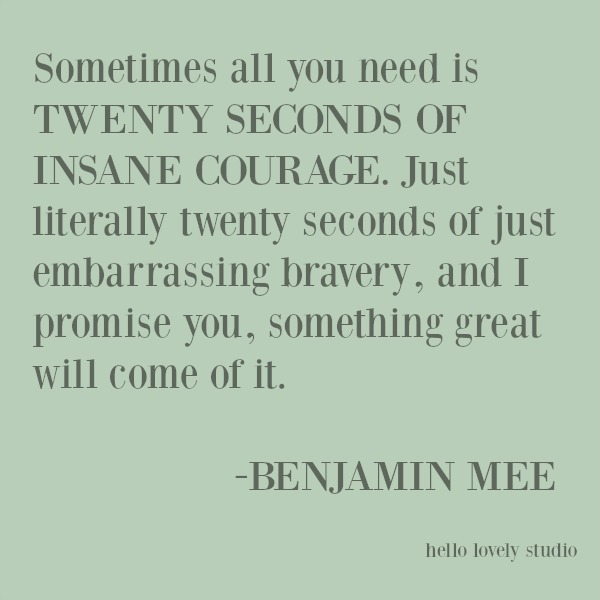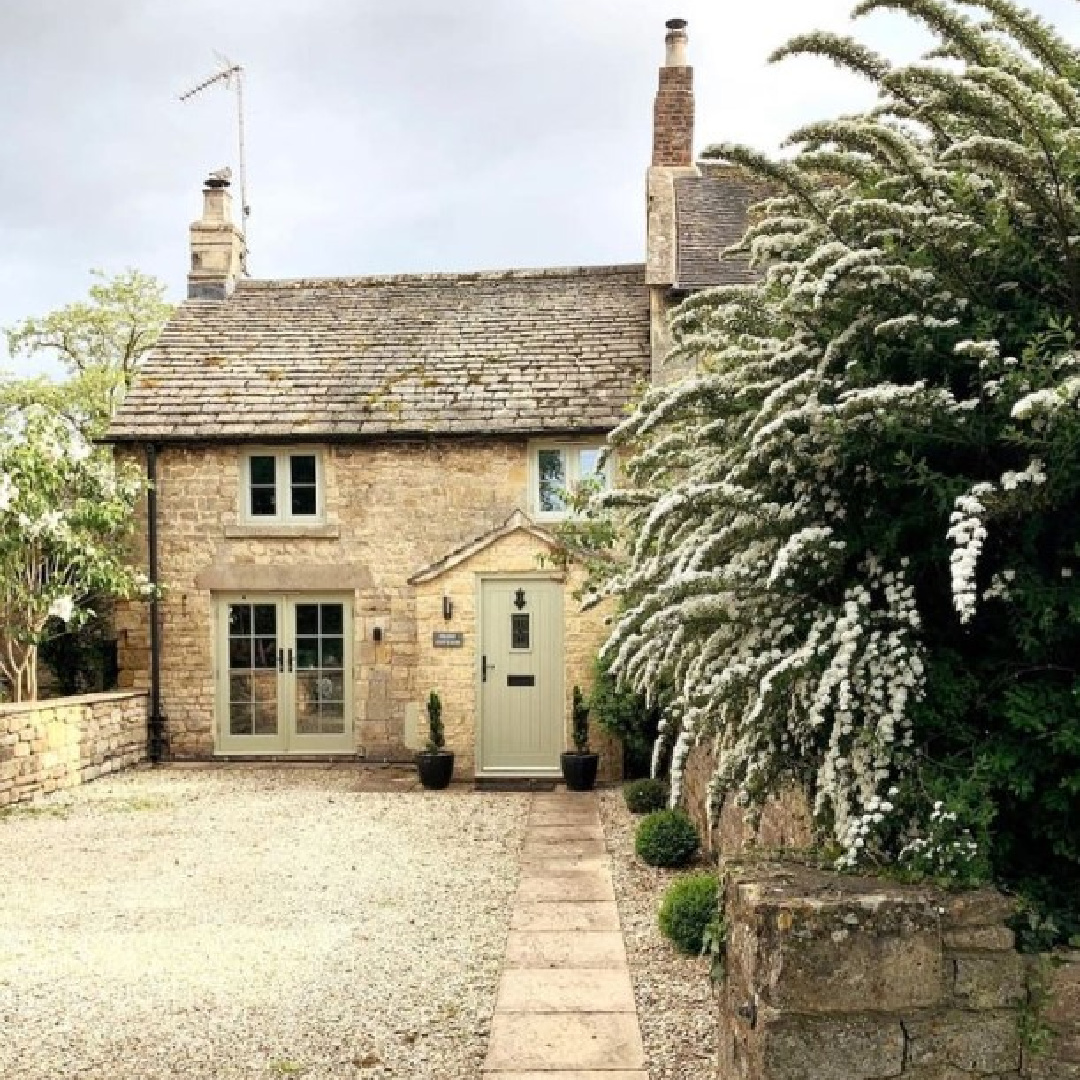 Right? But a demilune or a round table sliced in two can be cozy and just the ticket for soaking up rays in a dining nook for two! How romantic unless you need highchairs or entertaining space on a daily basis.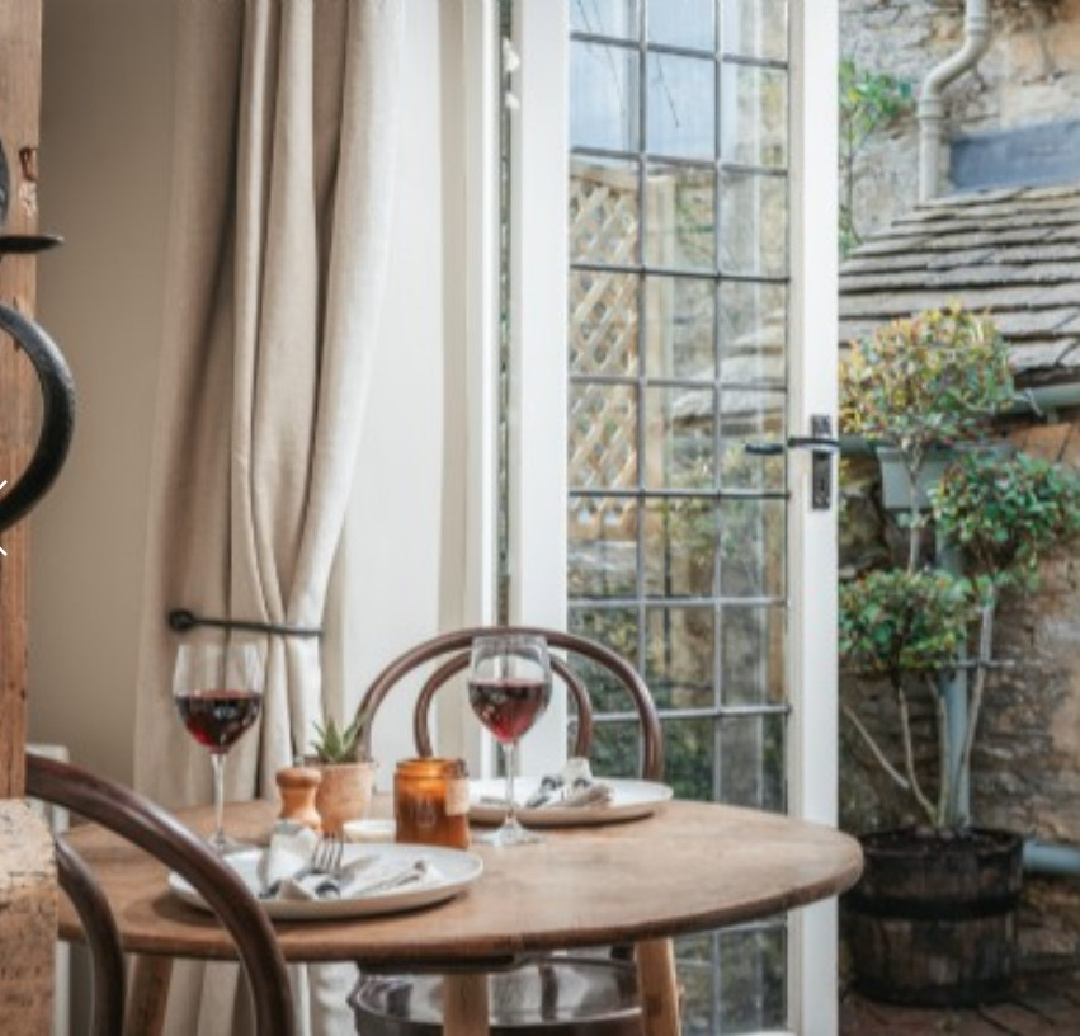 The thing is, small cozy kitchens can work wonderfully most days. Why are so many folks hung up on having inadequate space for the 20 relatives at Thanksgiving dinner when the other 364 days are just fine?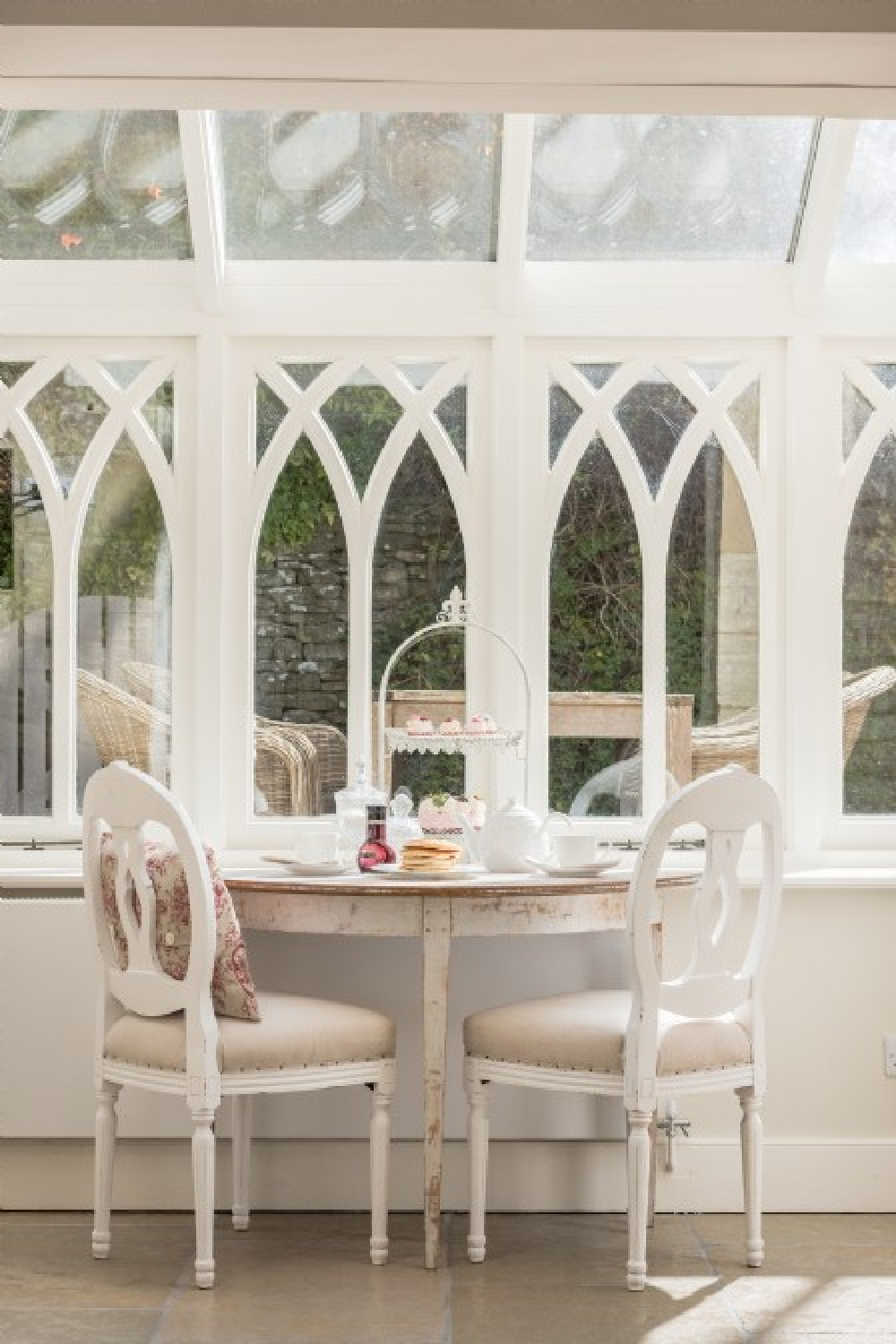 These cottages truly have so much to teach even if we live far differently than their 17th century inhabitants!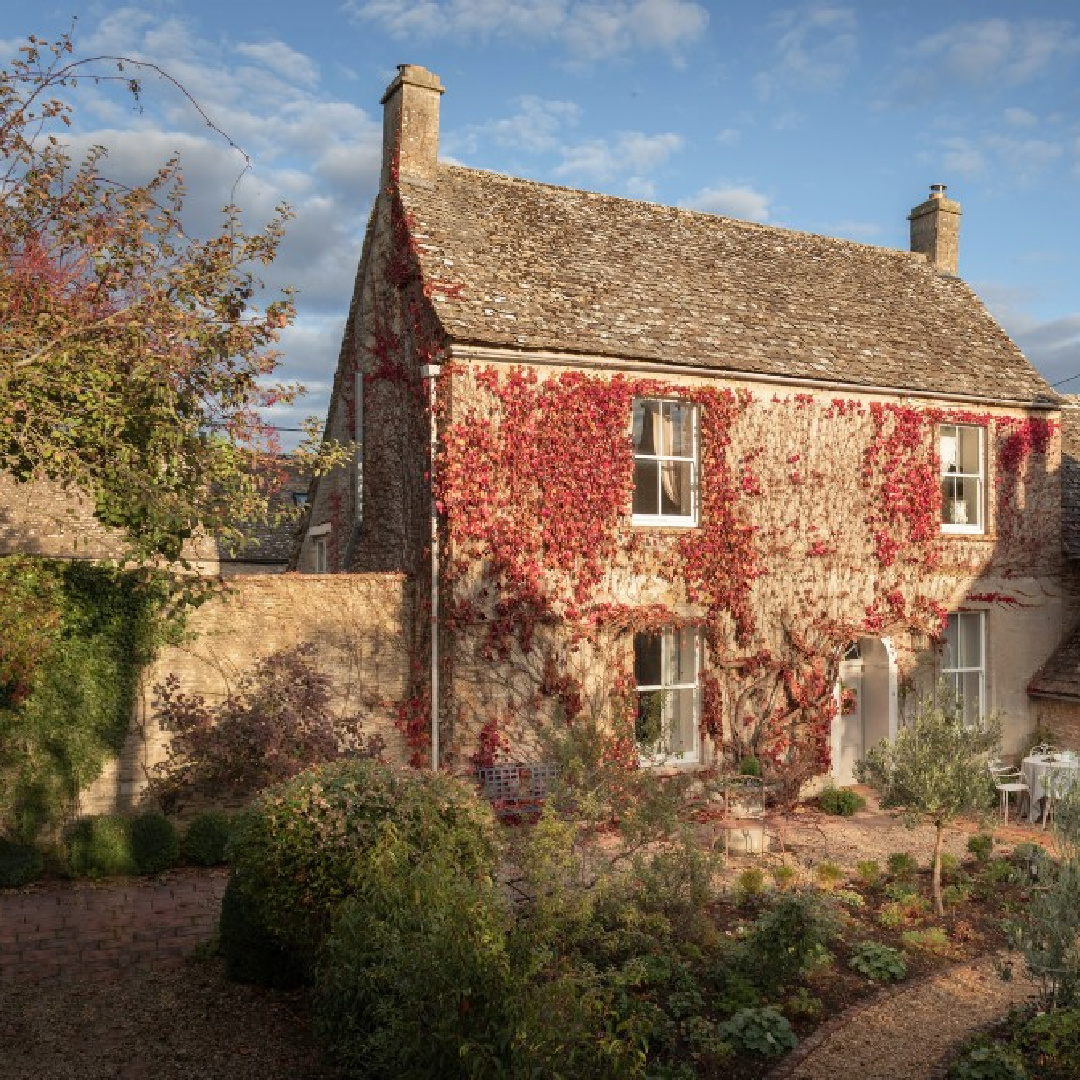 What a glorious sight to see creeping vines change colors through the seasons!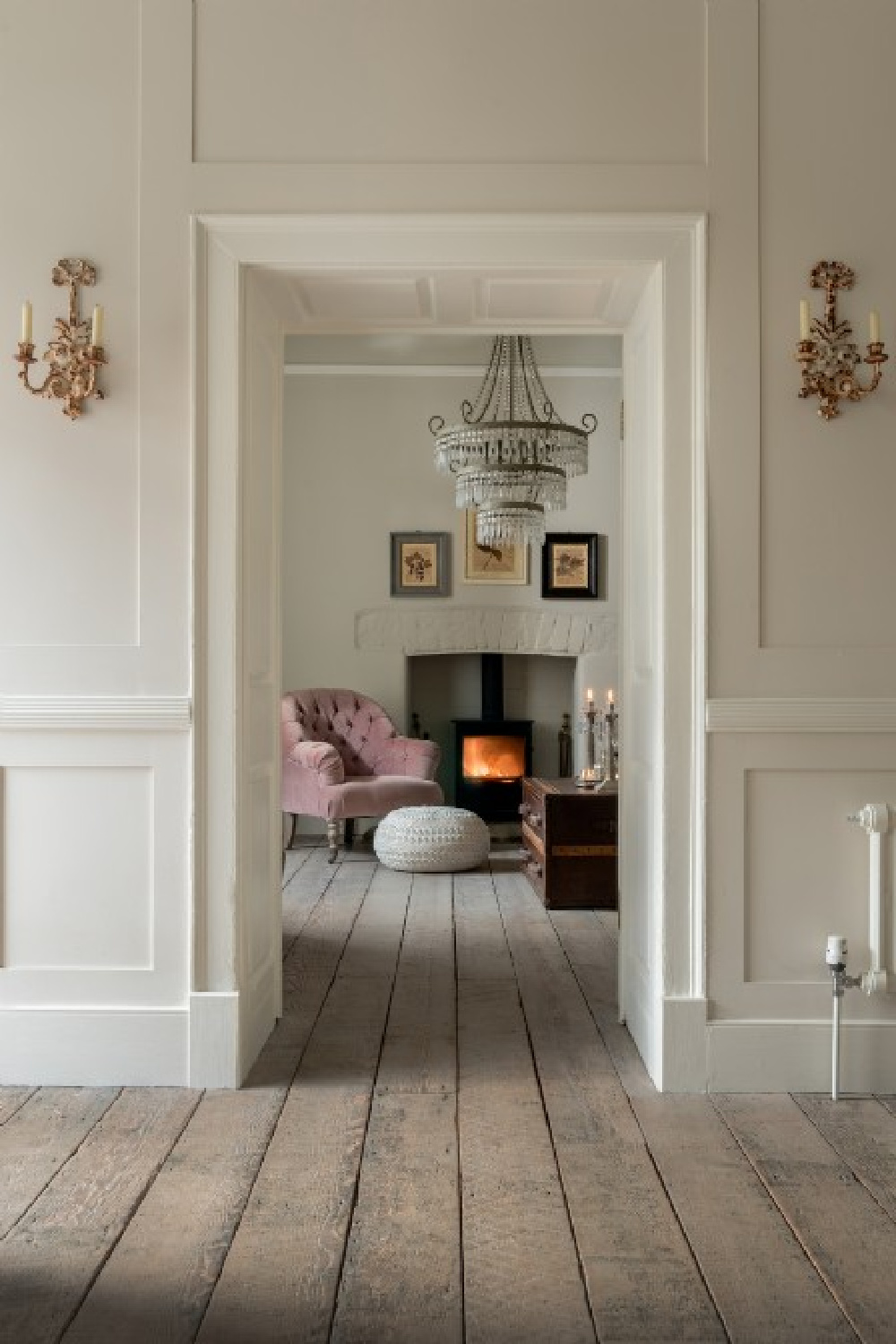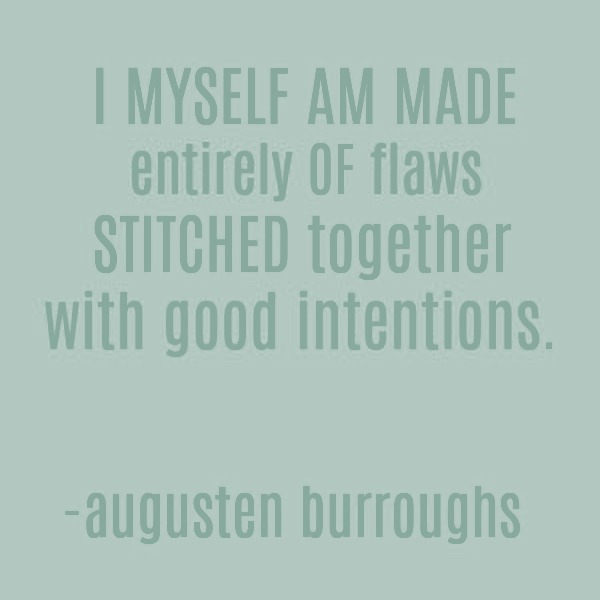 The Charm of Old Houses
The perspective above reminds me of why I have always loved older homes which almost always lack "open floorplans." Each room can have its own identity, and drama emerges as the mood, function, and lighting changes room to room.
While our new home is decades old and not centuries old, it was built like traditional old Georgians. Smallish room sizes and lots of halls change a home's energy and flow for daily life.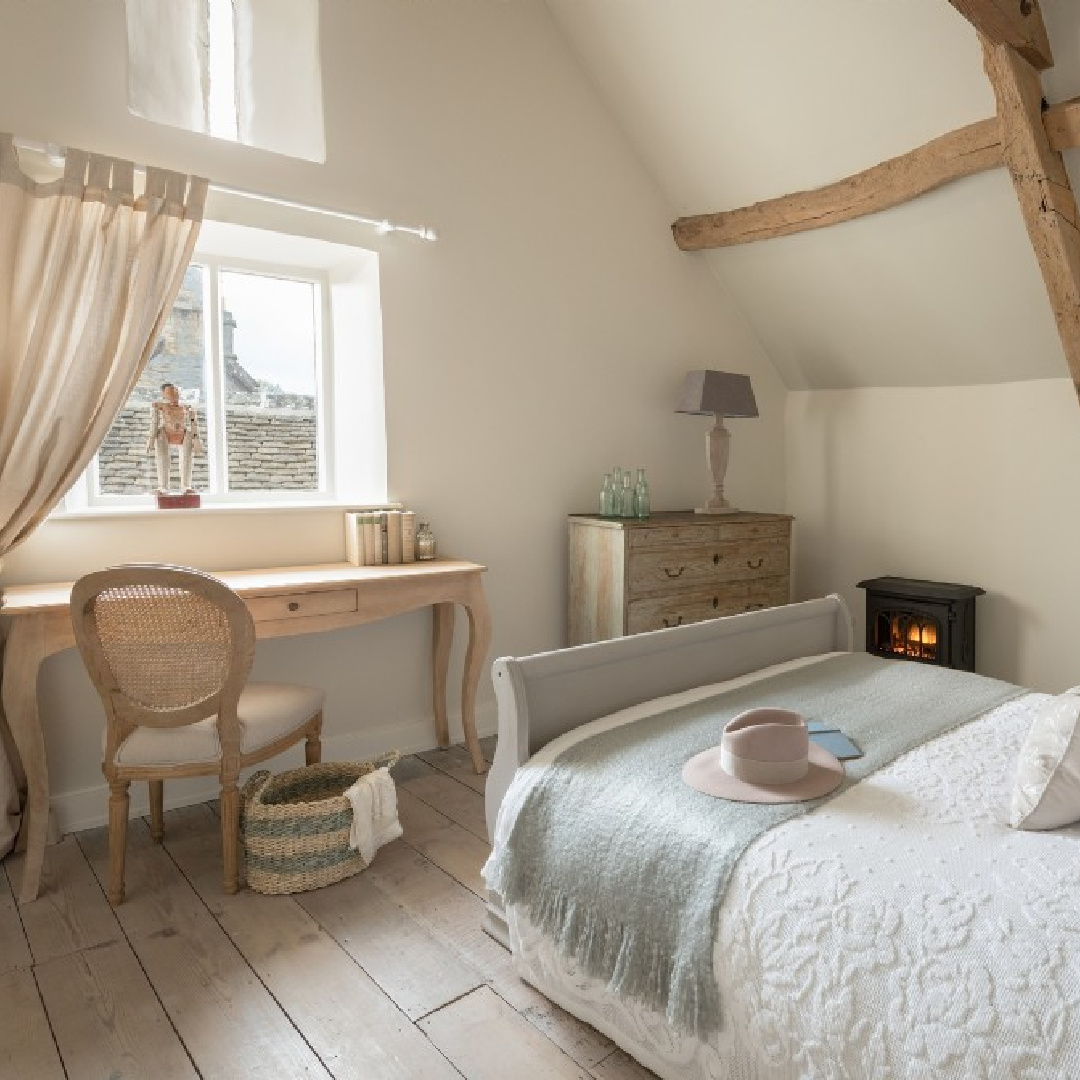 I find that large open great rooms with high ceilings don't always lend themselves to the intimacy I crave.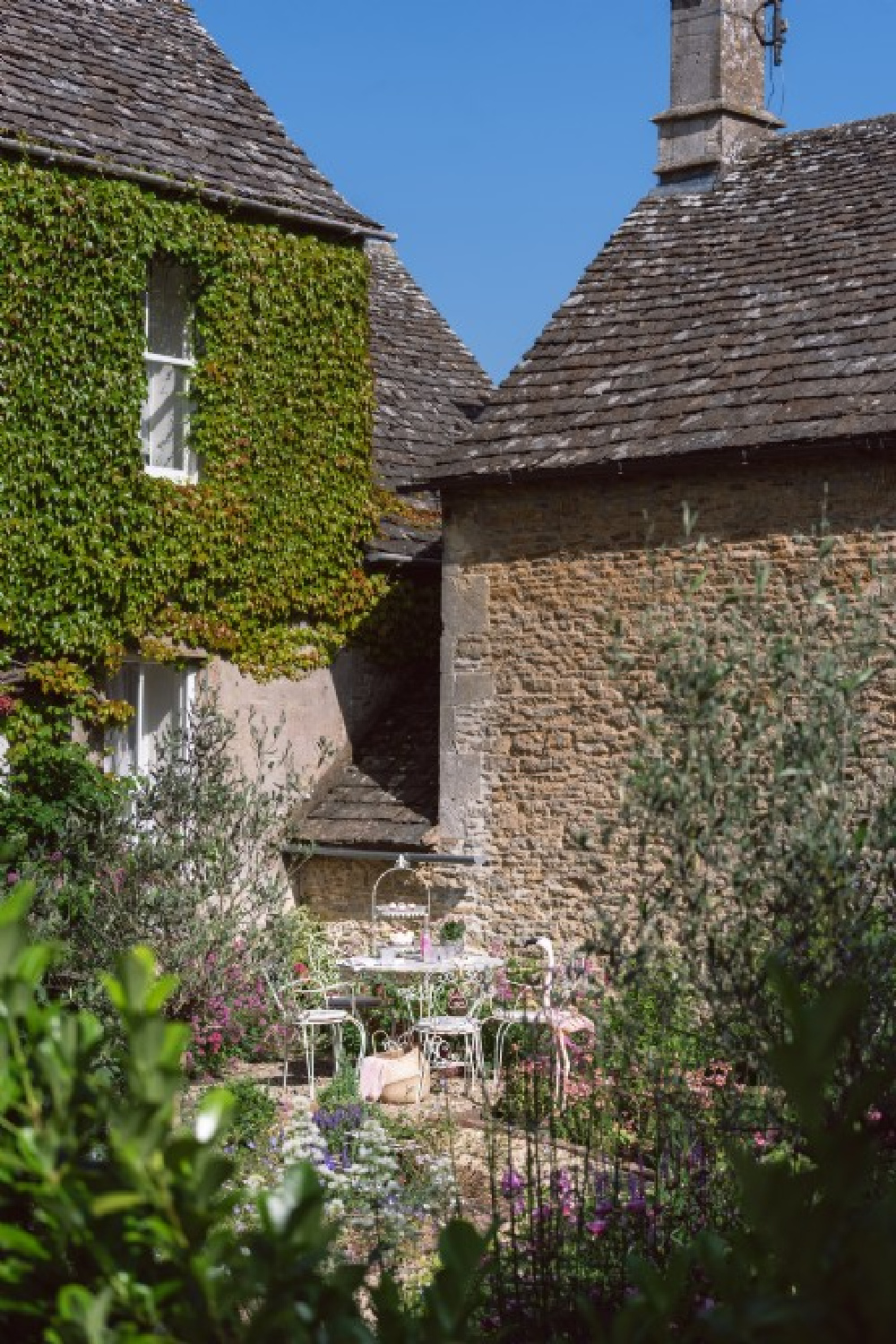 Cozy Cottages Reflect a Longing for Intimacy
So I think these sweet cottages capture a nameless something for which many of us long: spaces for whispery conversations…
window seats to linger and dream as we gaze outdoors…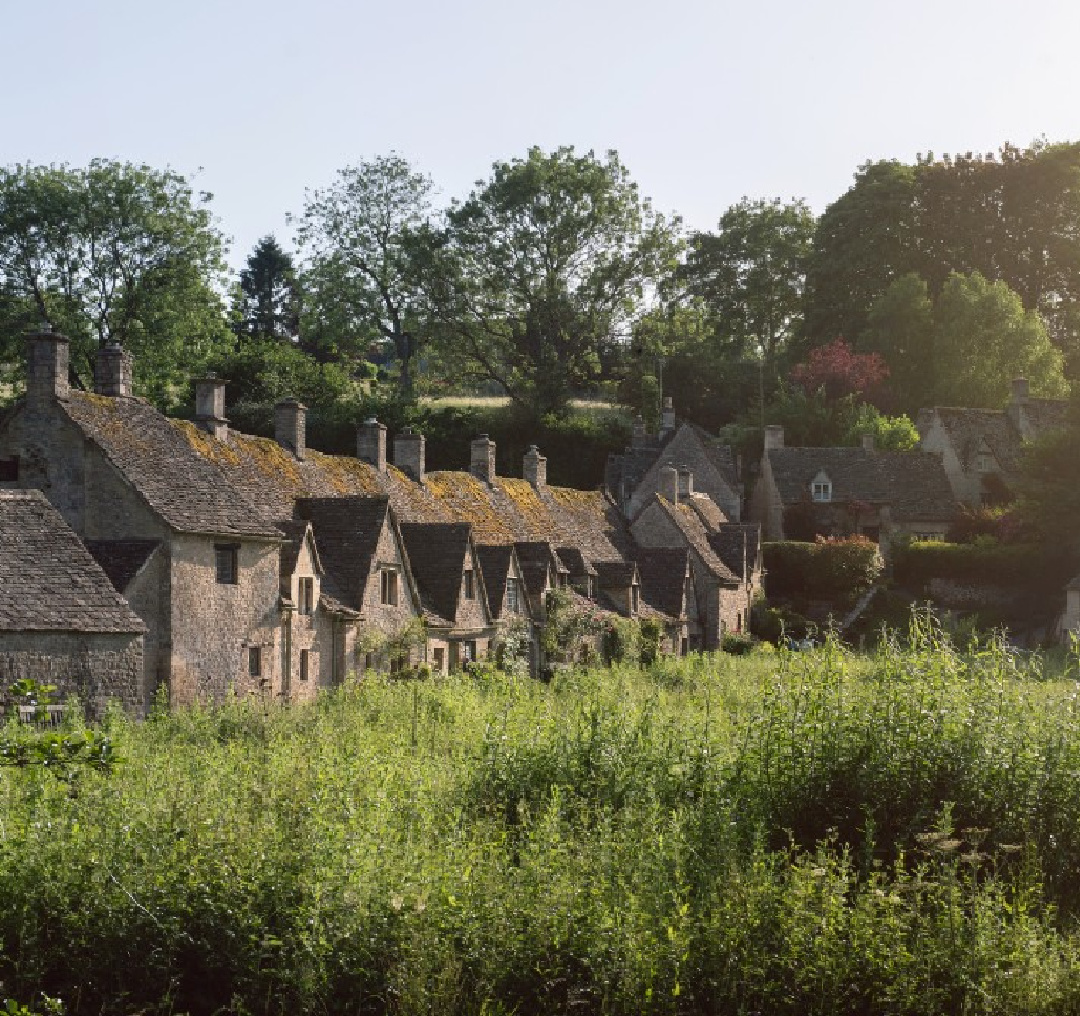 courtyards that feel cozy and safe from the chaos beyond them…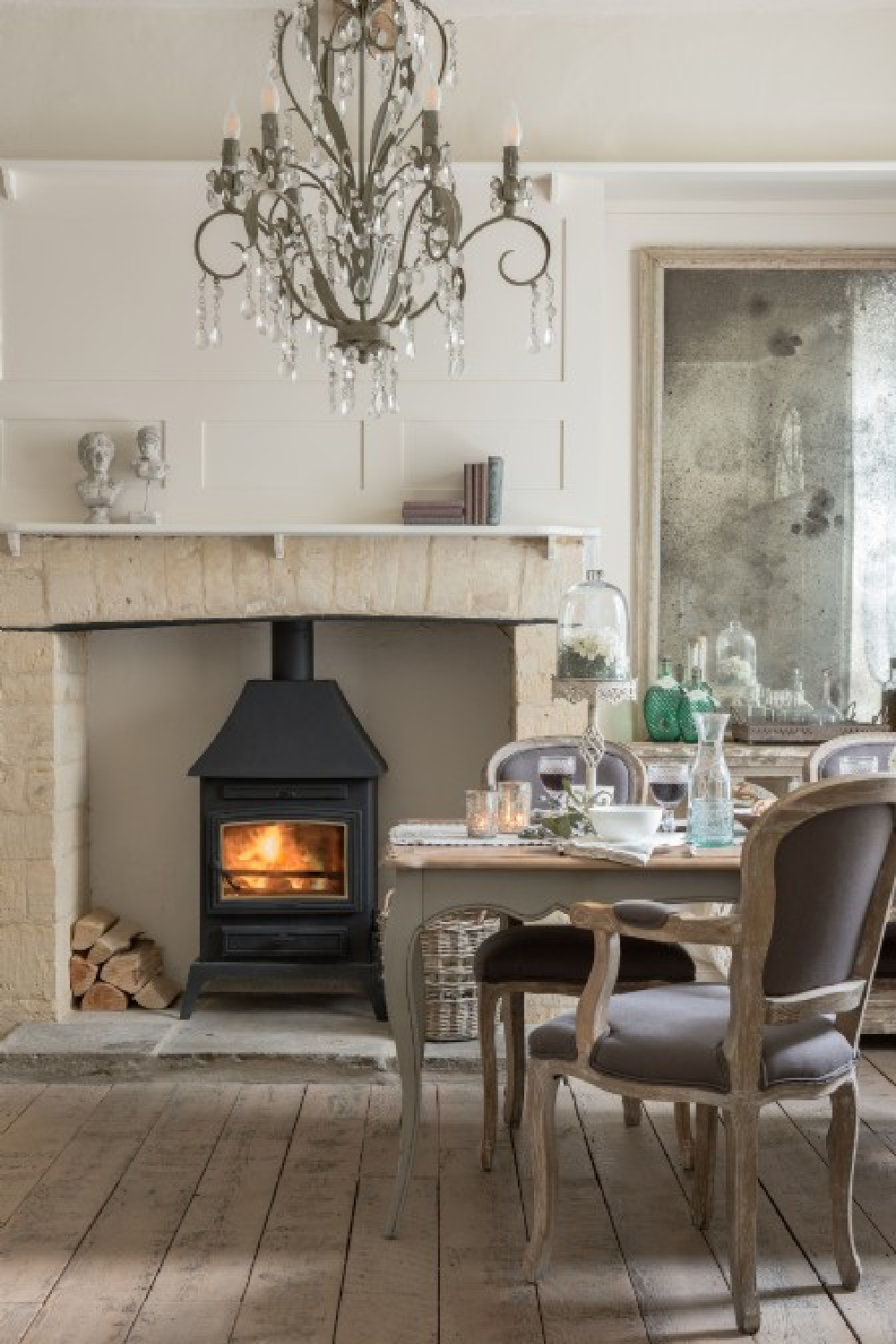 and quiet, unplugged environments where we can just breathe,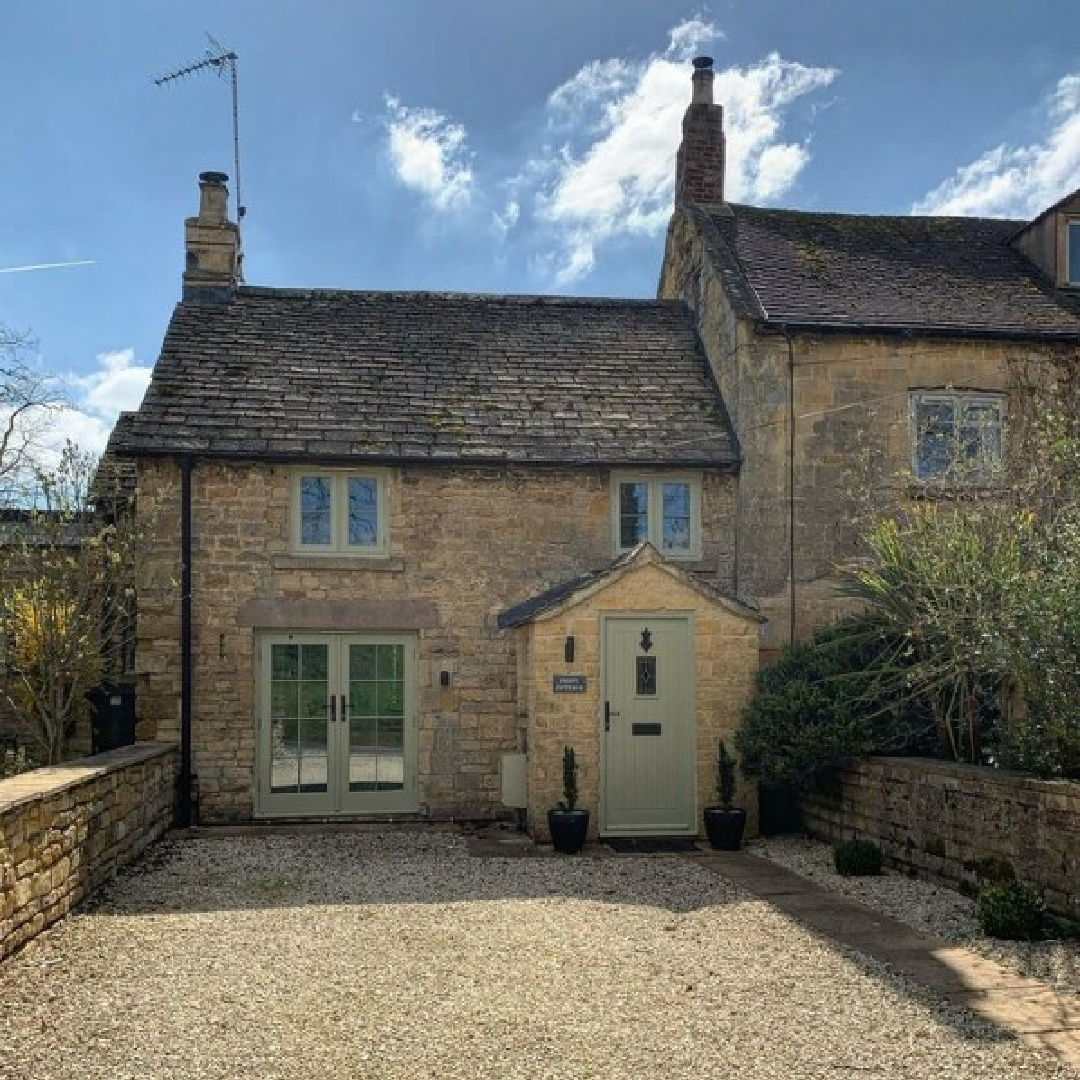 and read,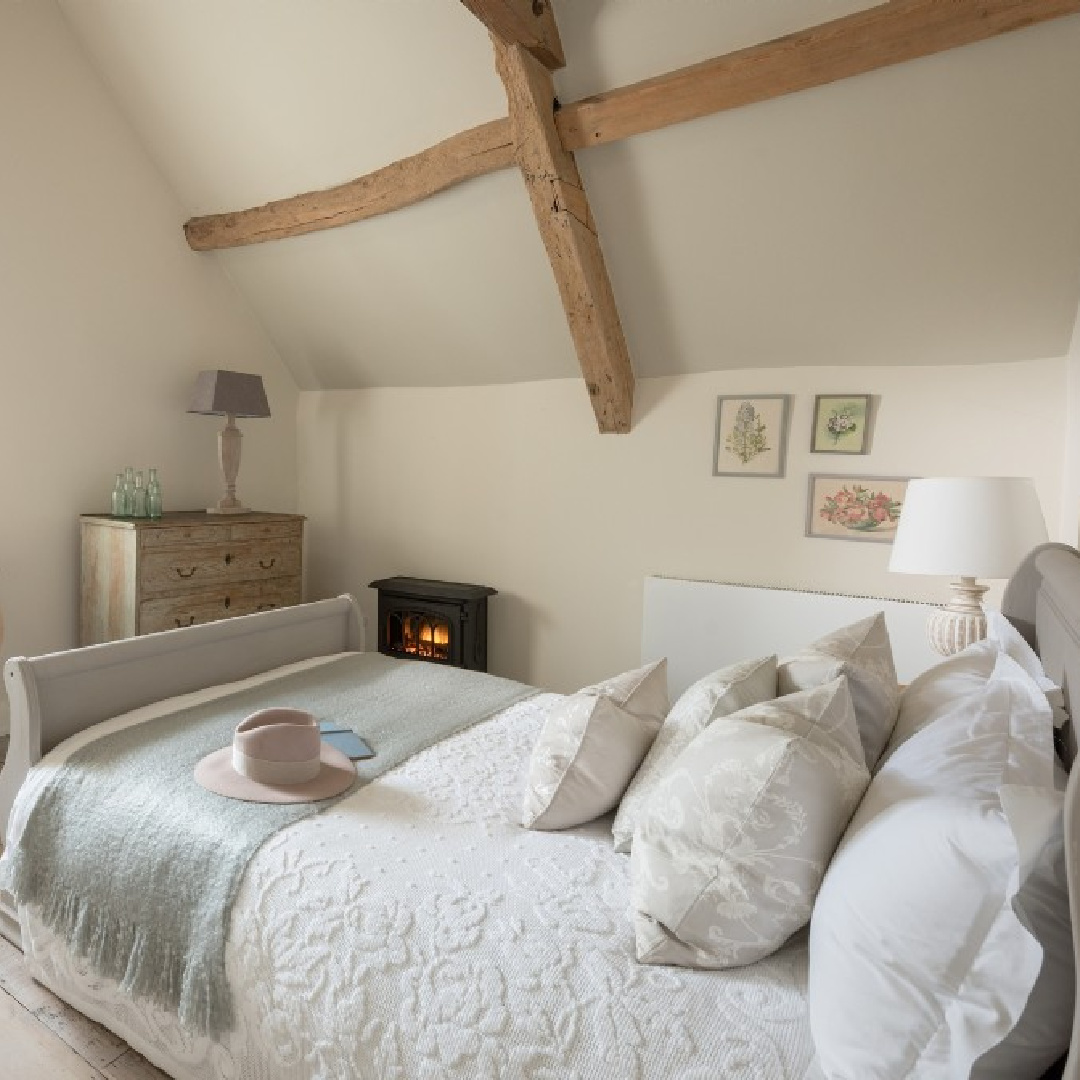 and venture out for fresh air,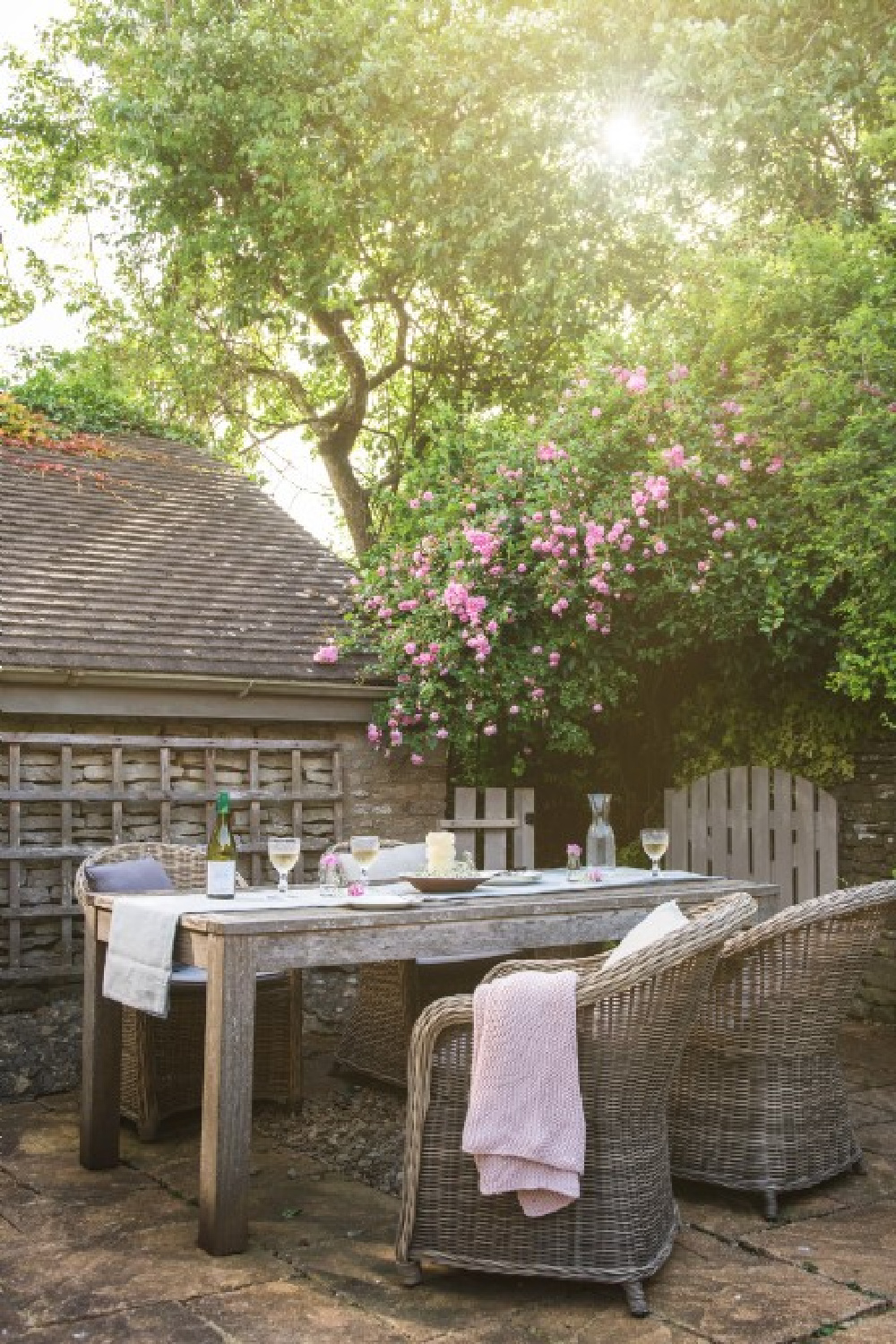 and recover from the workday.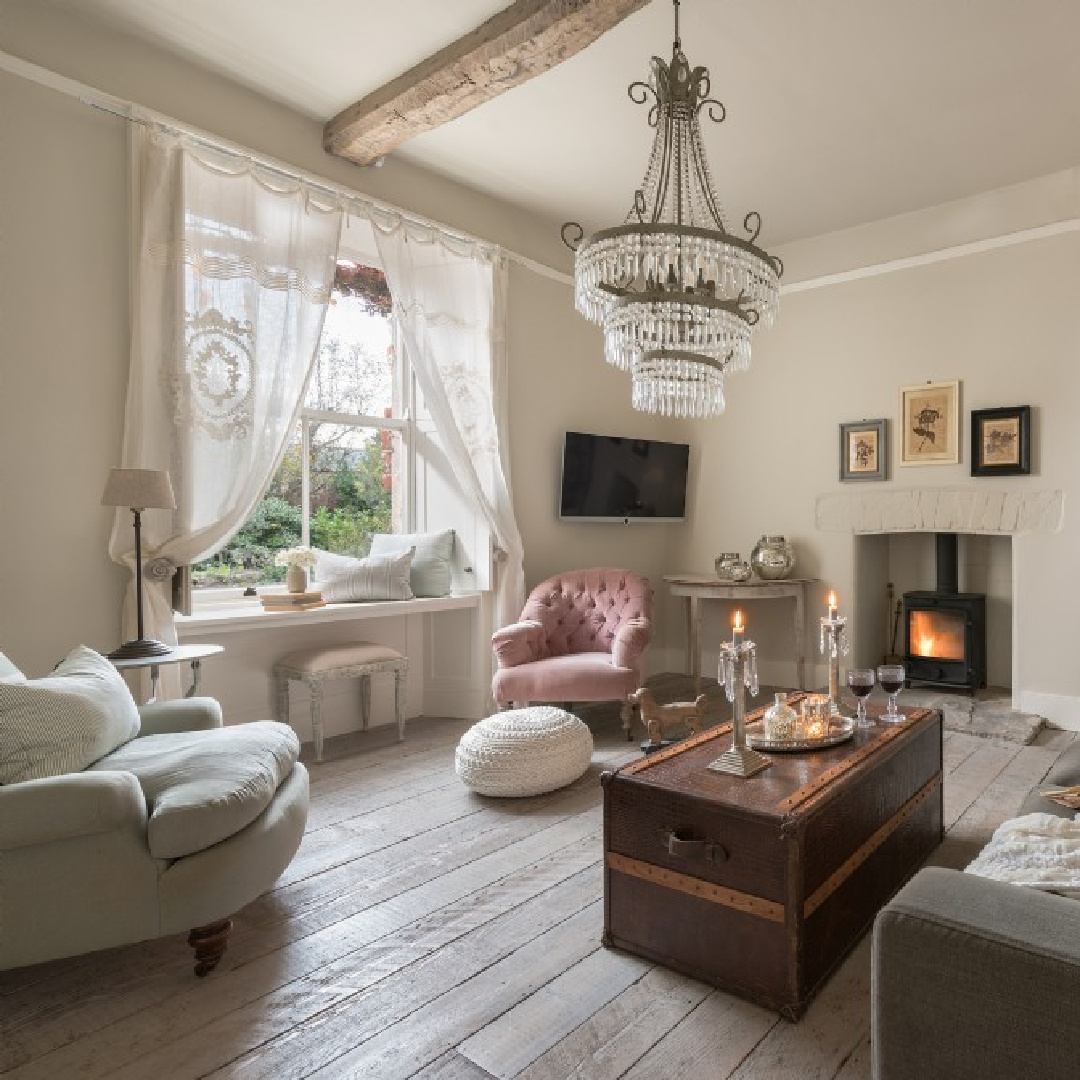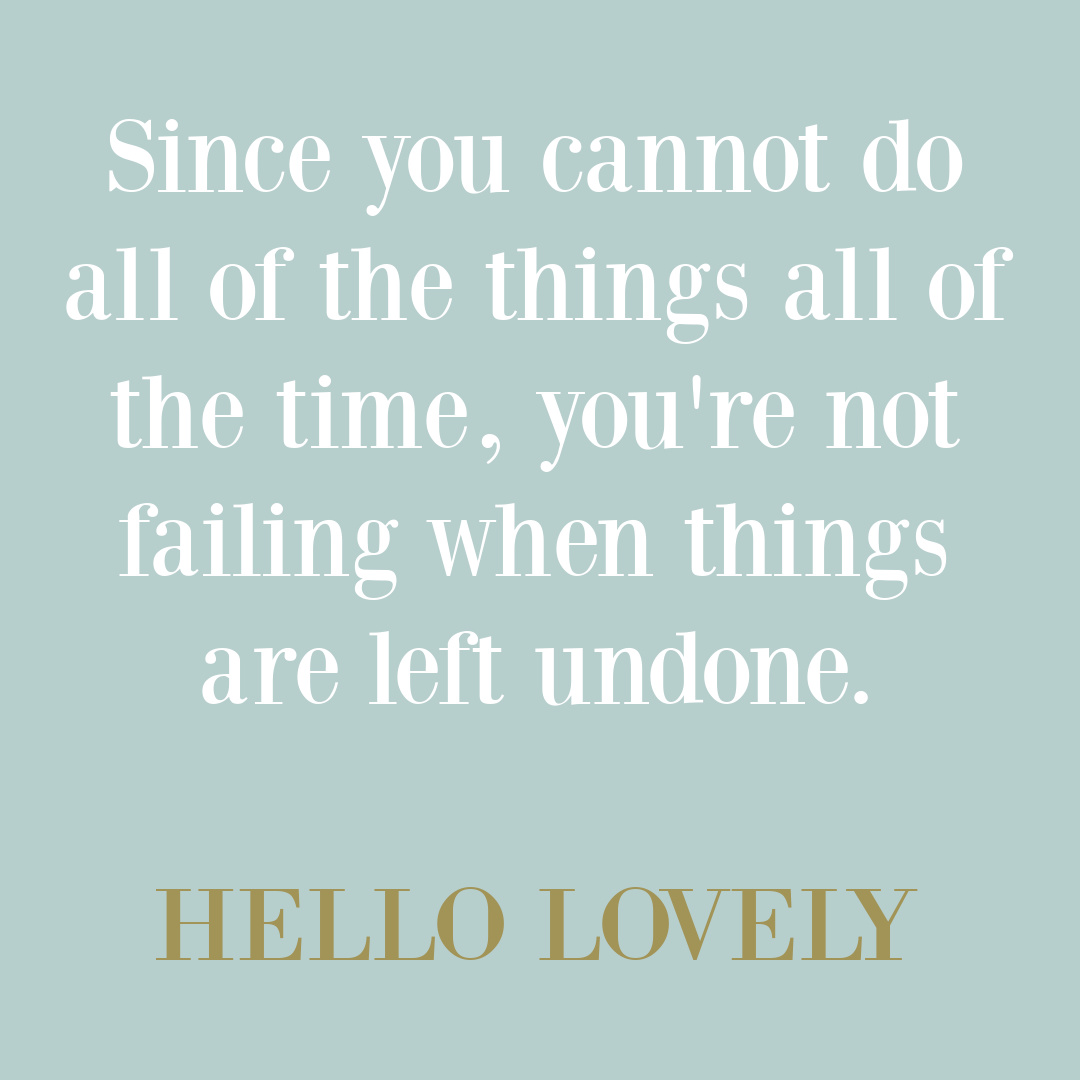 I'm not suggesting we cannot arrive at peace right where we are.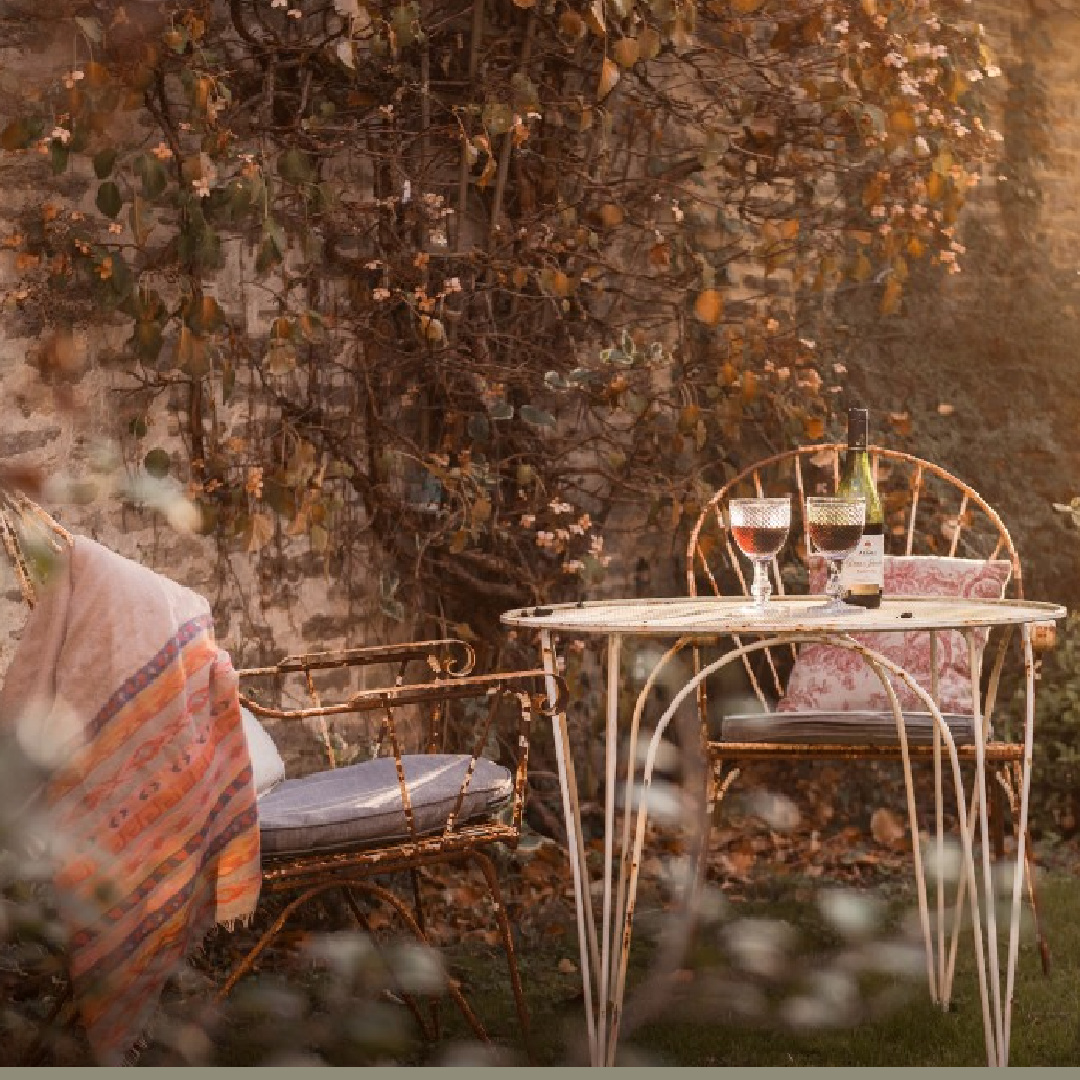 If I have learned anything from all of the moves since I was a child, it's that cultivating an inner landscape of beauty can become the timelessly tranquil home for which a soul longs.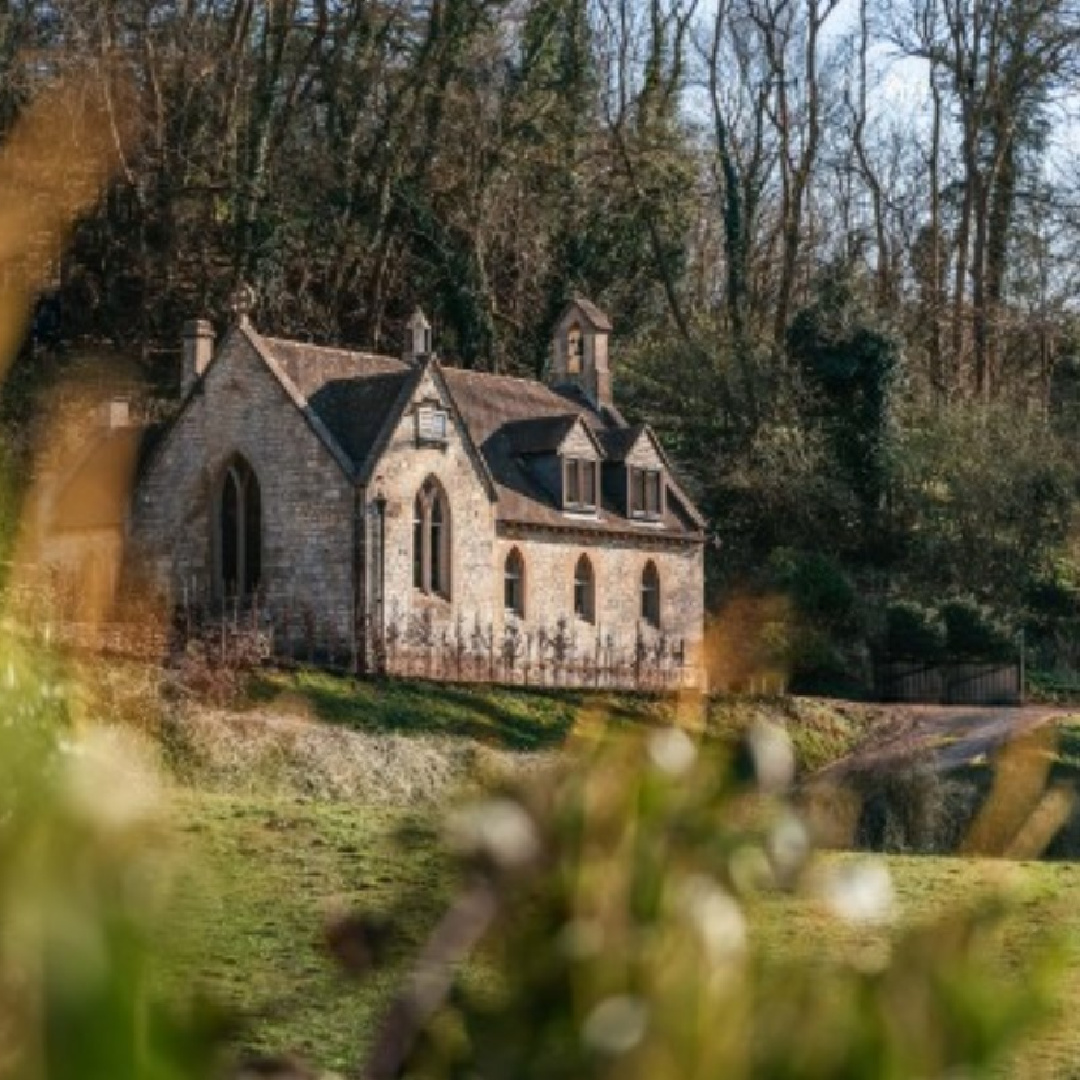 Relationships can also become shelter from storms.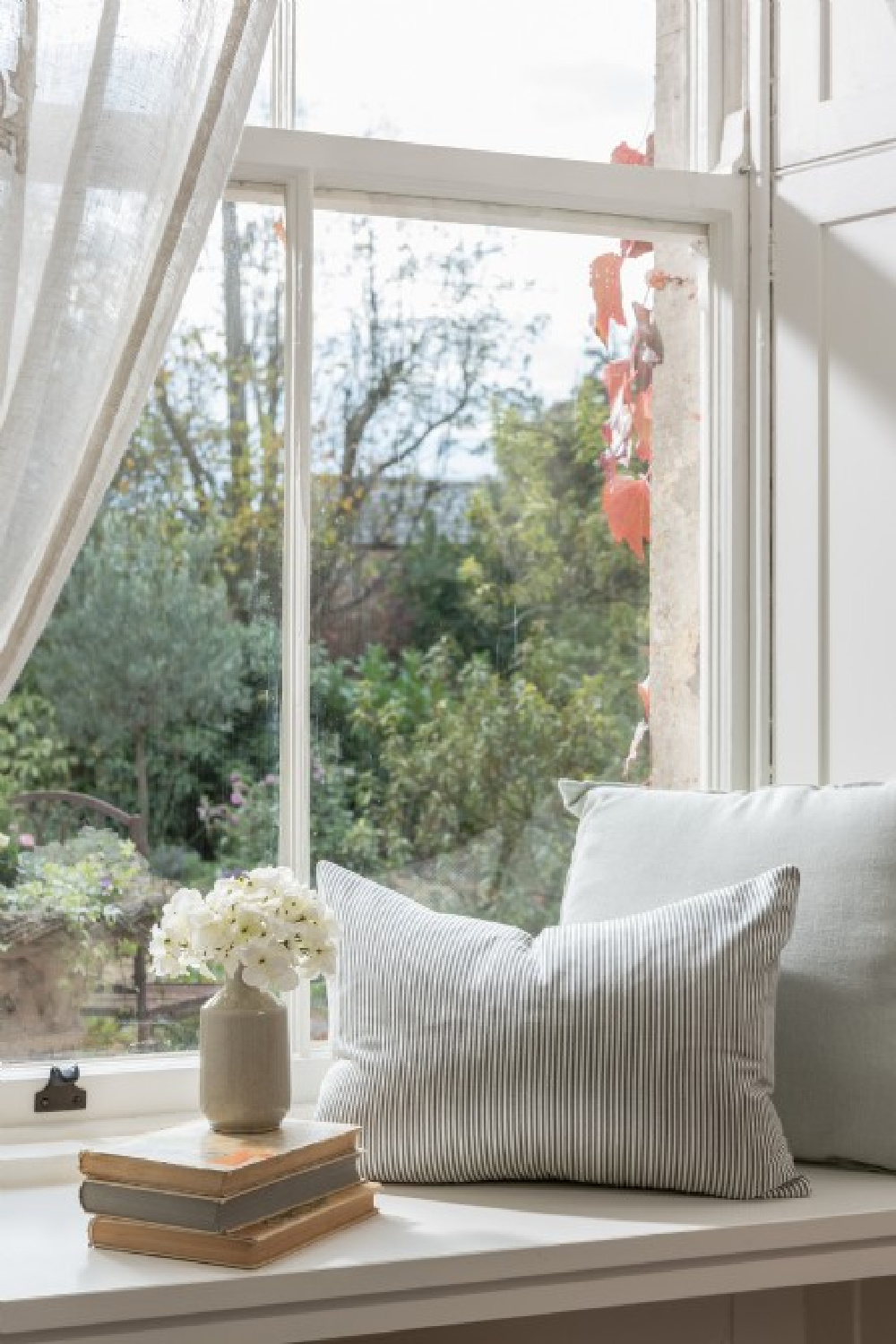 When the spaces we call home begin to echo innermost longings and beauty from the soul (rather than design trends or approval from others), they bring more harmony than dissonance. More rest, than worry. And more sanctuary than trap.
I independently selected products in this post—if you buy from one of my links, I may earn a commission.
Peace to you right where you are.
-michele
Shop for items you already intended to buy on Amazon RIGHT HERE, and also find home decor here to keep decor inspiration flowing on Hello Lovely!
Hello Lovely is a participant in the Amazon Services LLC Associates Program, an affiliate advertising program designed to provide a means for sites to earn fees by linking to Amazon.com and affiliated sites.