Until I can live in an authentic one or build something in the same spirit, all of these charming glimpses will have to do. Let's face it. There's always something new to notice, admire, or curiously ponder. So let me whisk you off to a Cotswold cottage with all the right chalky, Scandi, minimal yet whimsical feels. We're revisiting a favorite English country cottage from Anton & K.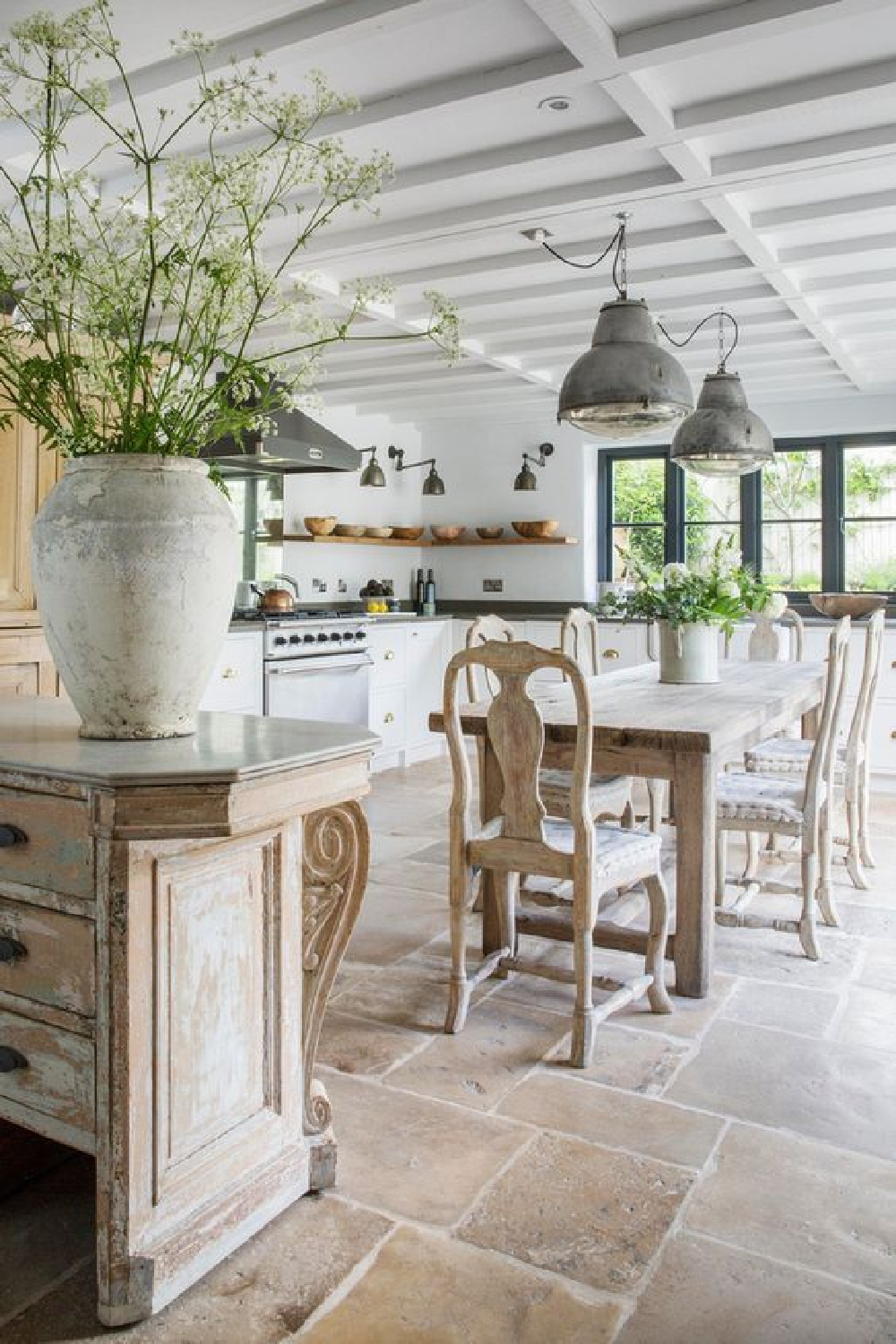 English Country Cottage With & Nordic Antiques
Modernizing 17th Century Architecture!
How lovely would it be to bring in the breeze like this?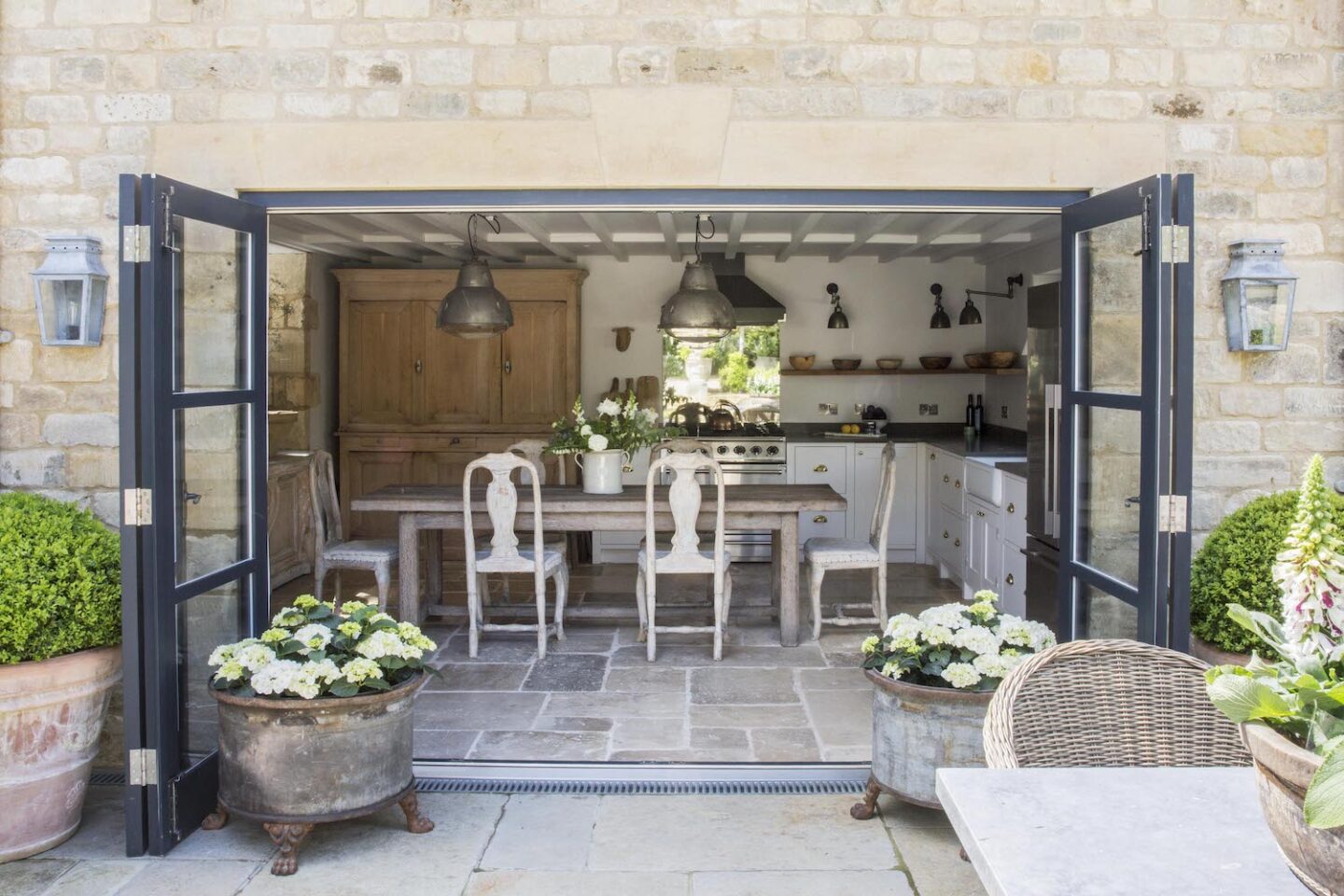 While it's a modern feature, there's nothing that feels out of place or less than classic about the design.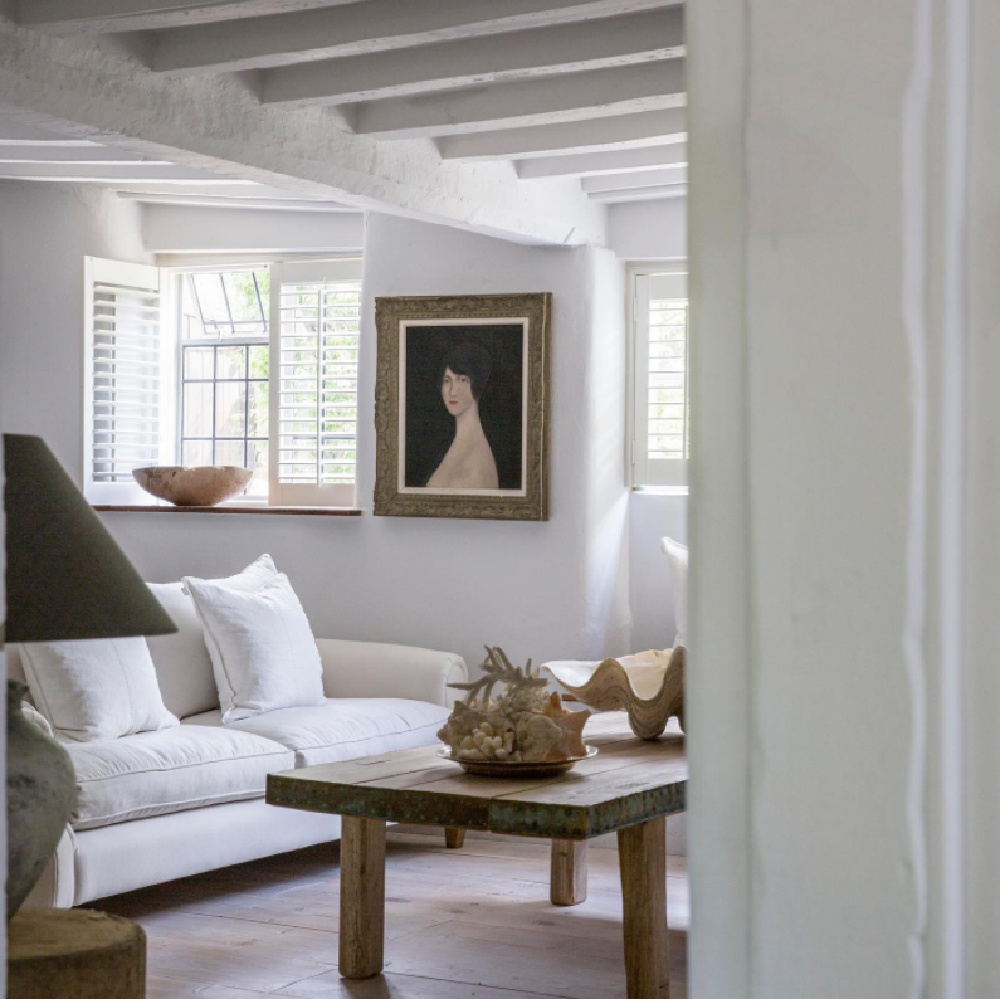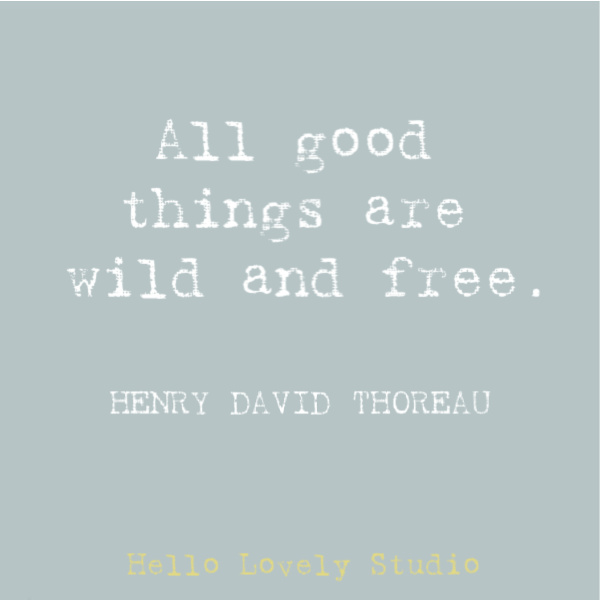 Small Room Dimensions & Huge Hygge Factor
The beauty of small cottages or small room sizes is their potential for cozy charm. Cozy?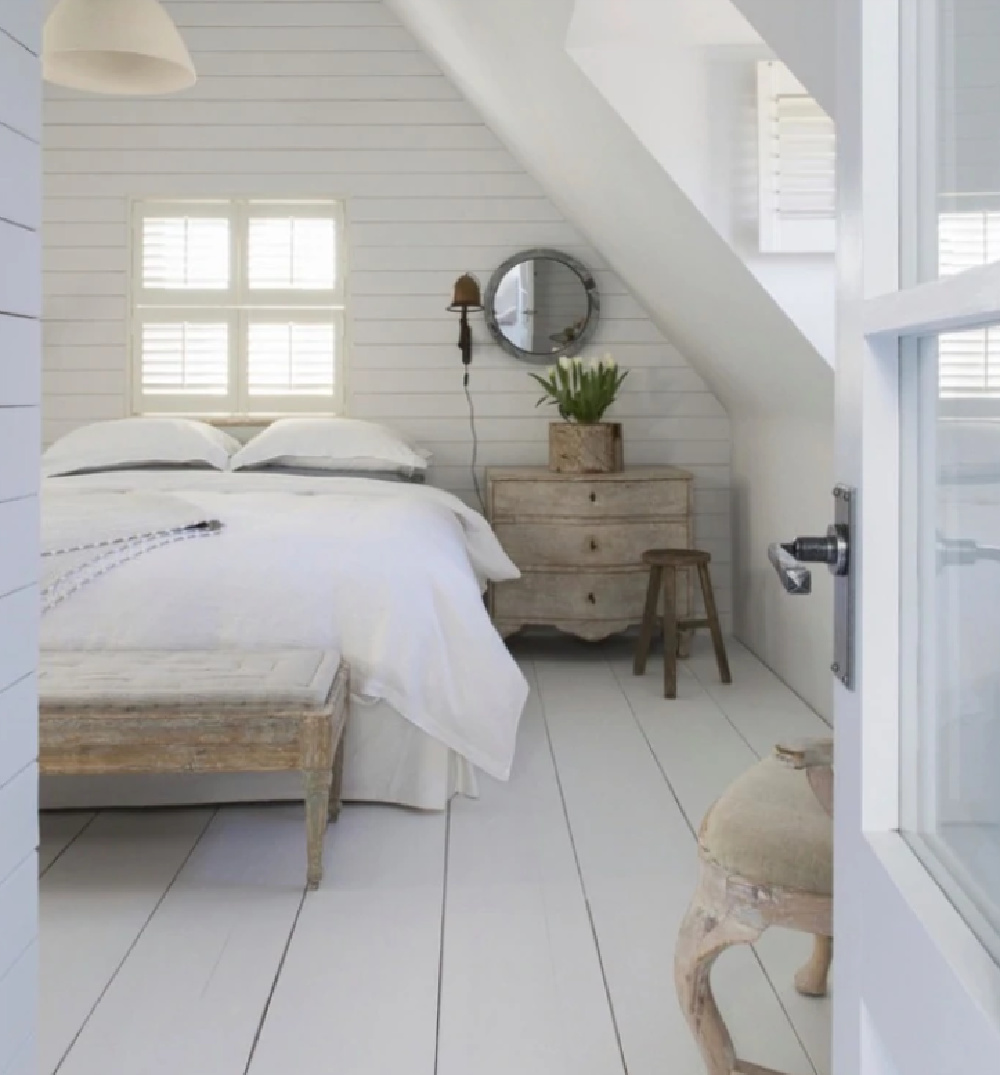 Did you view the 450 s.f. cabin tour I shared the other day?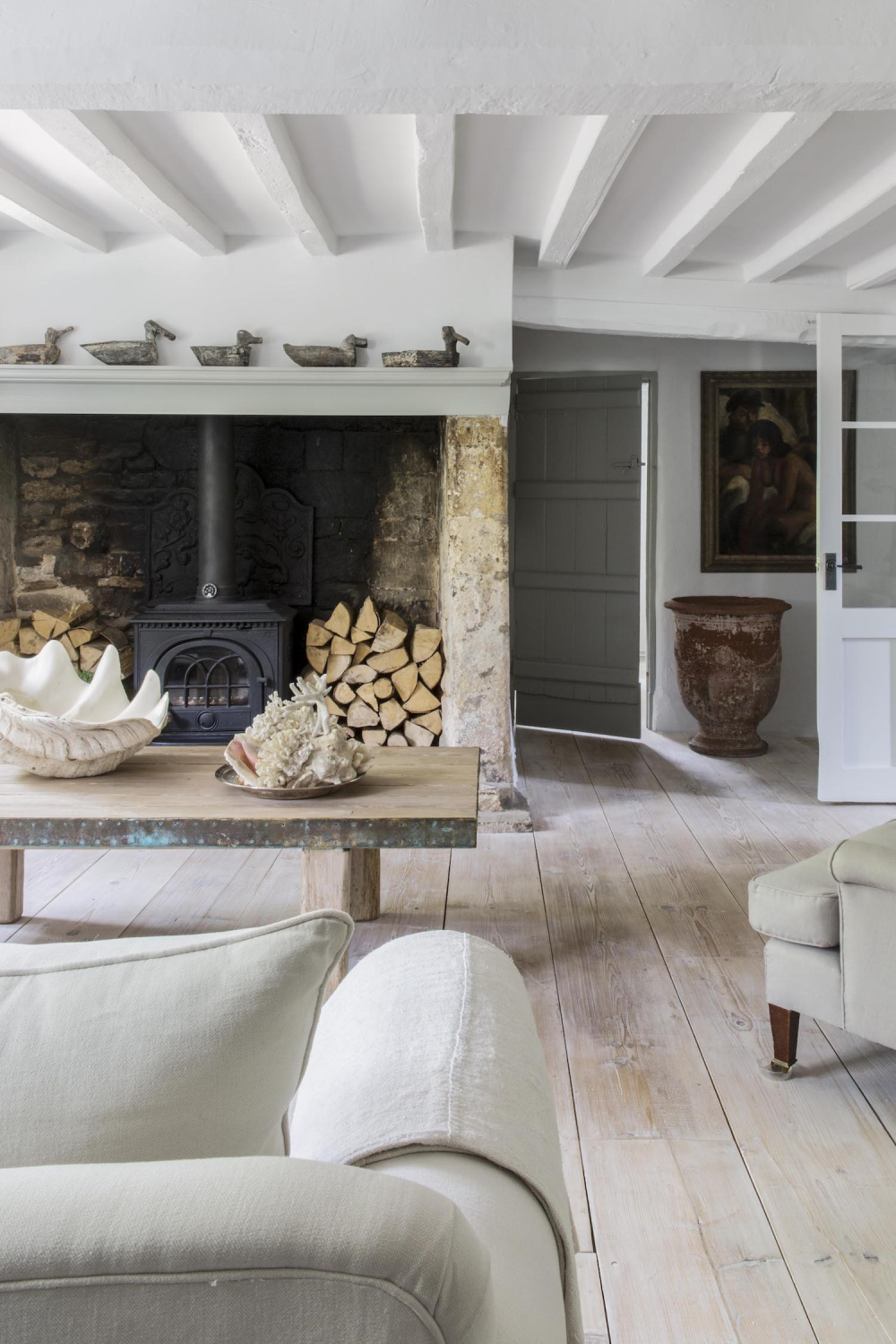 Is the color palette speaking your language? After sharing a peek of paint color trends strutting down the runway in 2023 HERE, many readers have been writing me letting me know trending colors can kiss their grits.*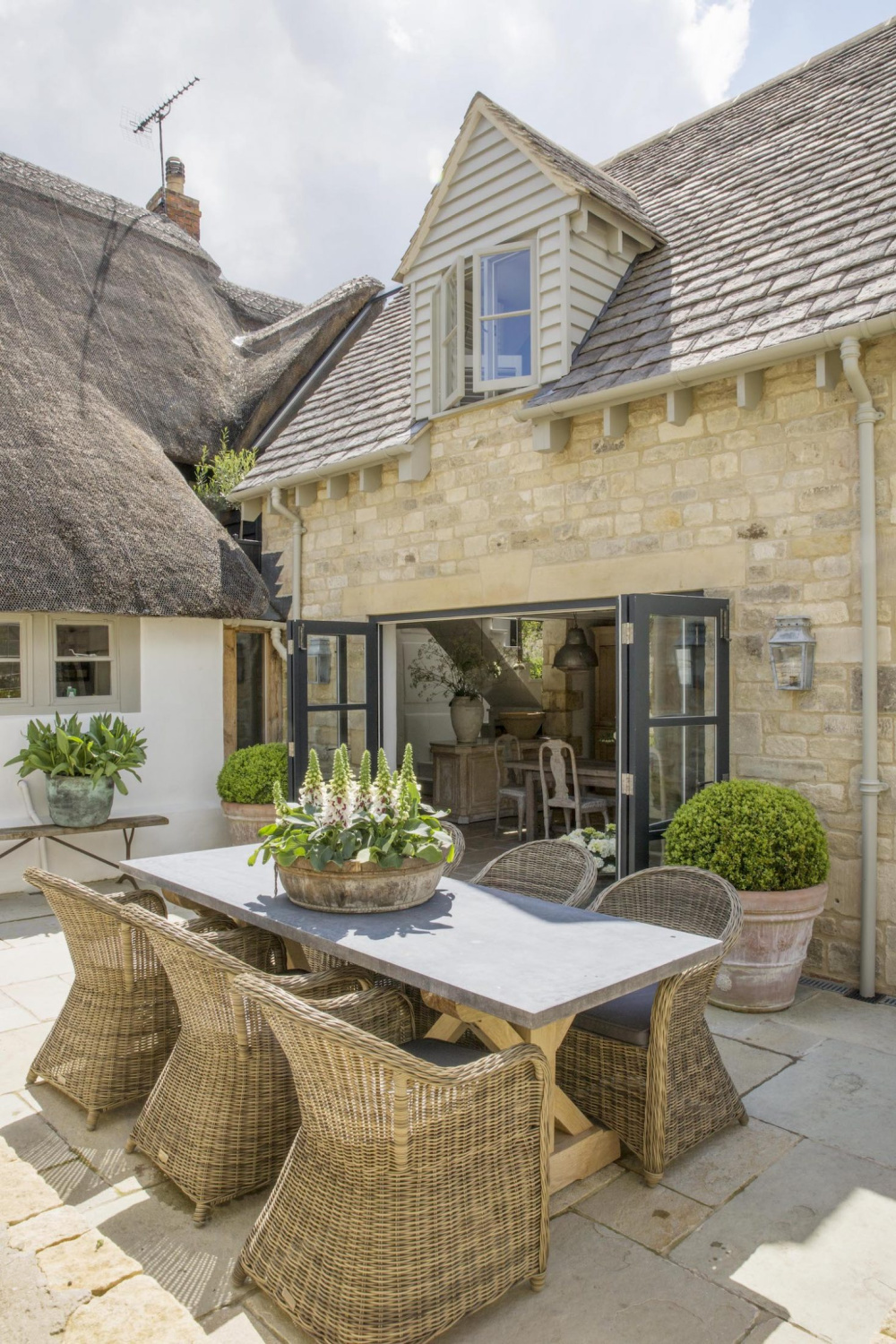 *one must be a certain age to fully appreciate the lovely strength of "kiss my grits" 🙂 Hahahaha. Is this the best Valentine's/Galentine's/LOVE quote EVER? Please PIN it to send ripples of gorgeous love rippling over cyberspace.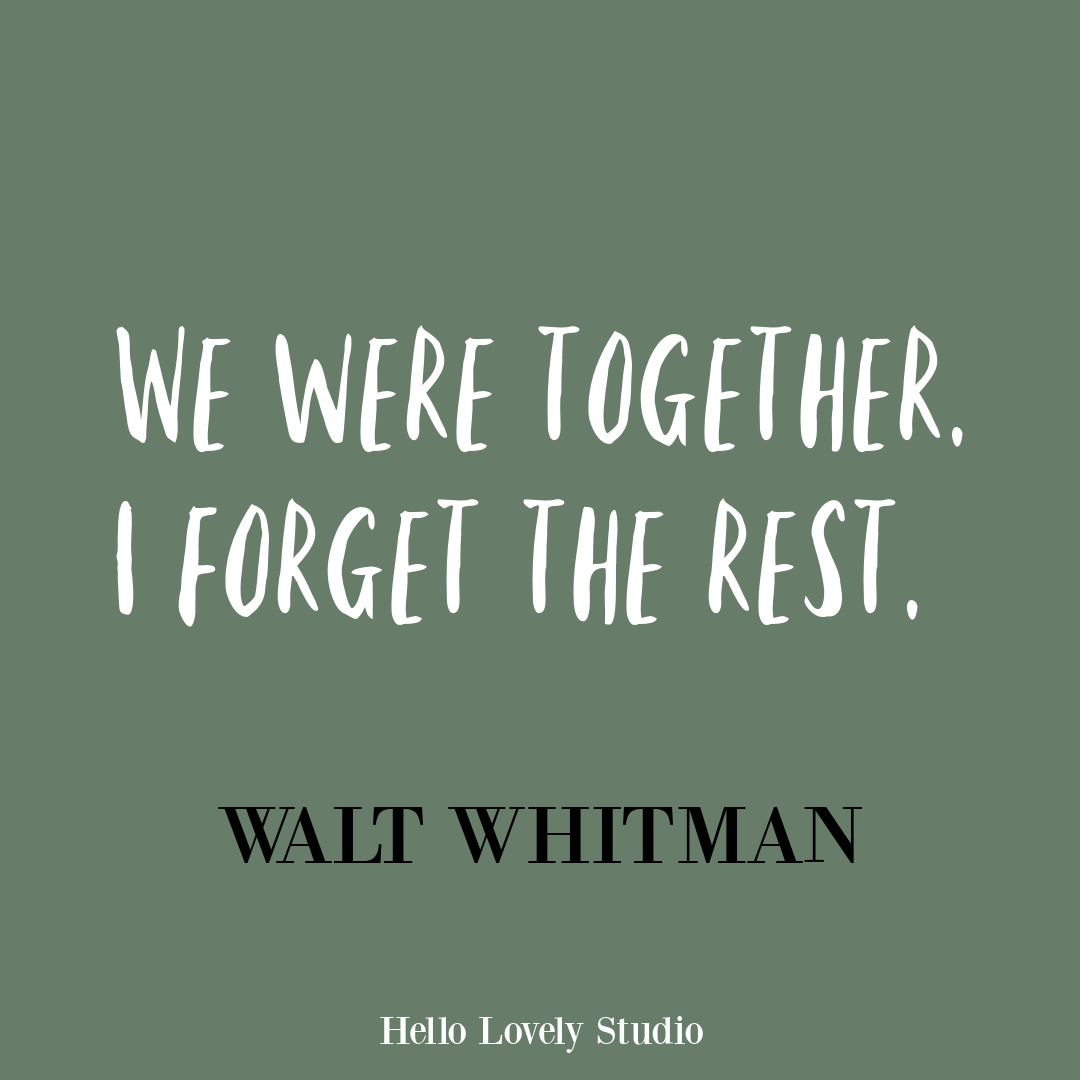 An Understated Rough Luxe Look
Is it a little surprising that the inhabitants of this beautiful cottage are antique dealers?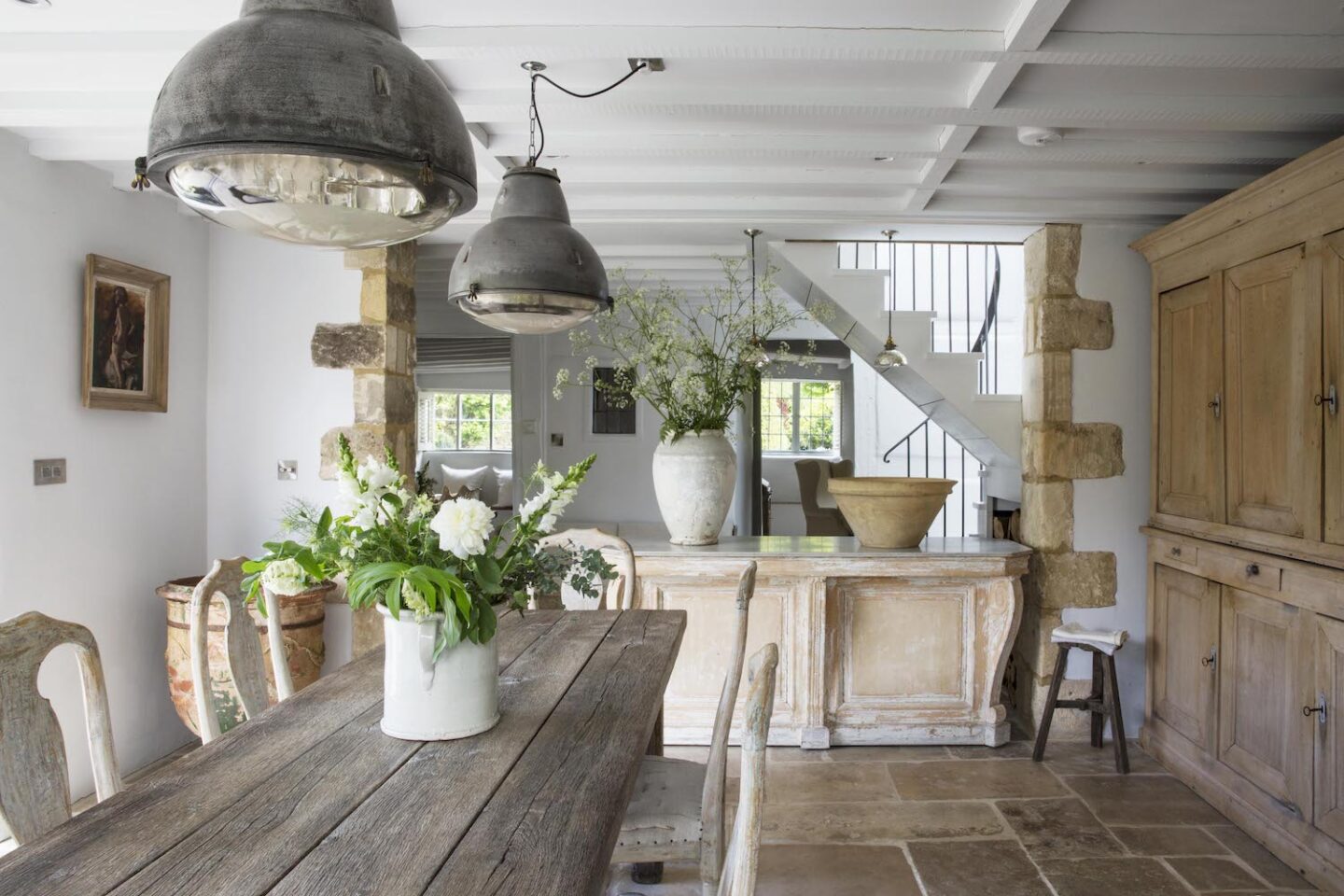 I so agree with their philosophy to live in spare surroundings until just the right art, object or furniture piece is discovered.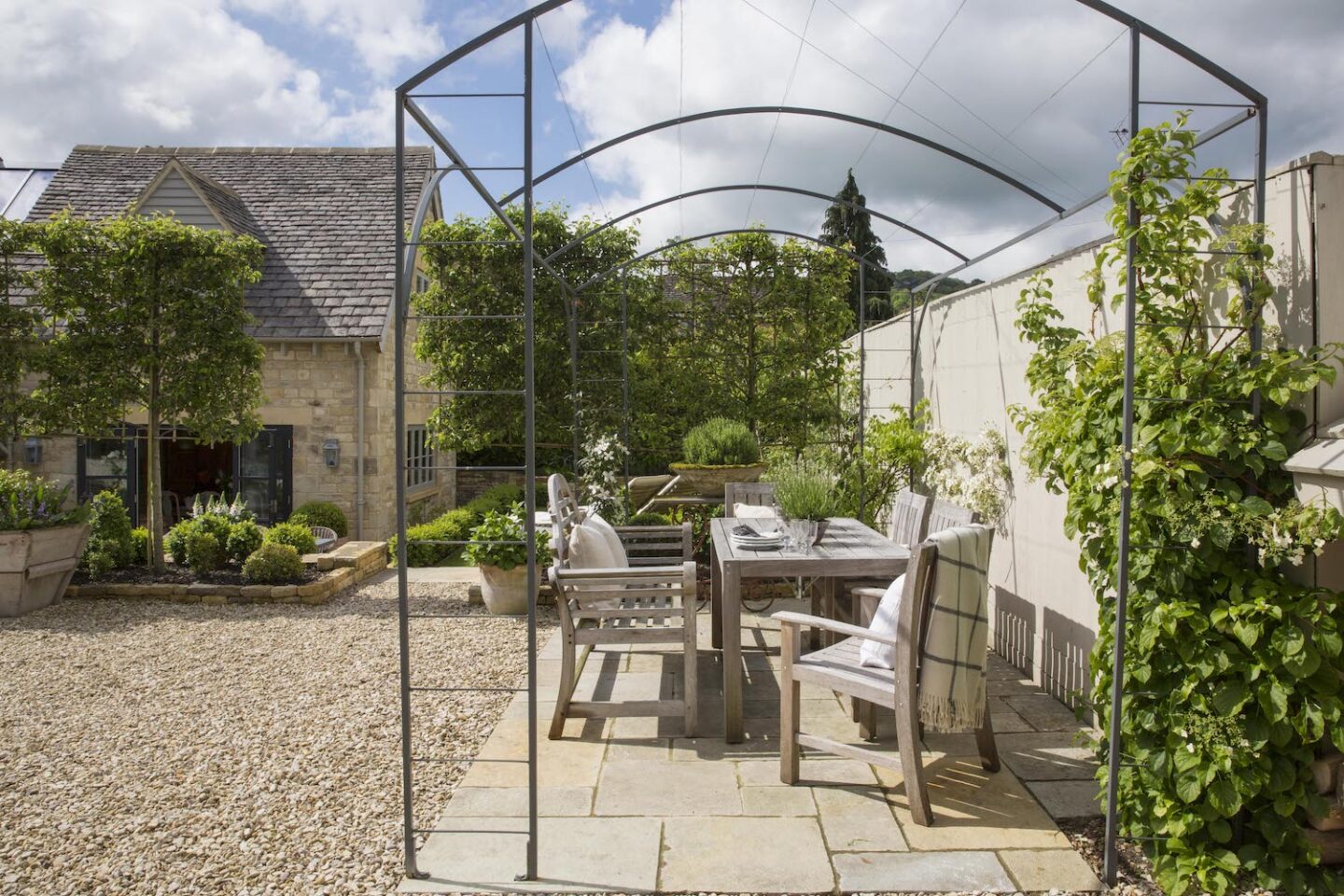 Do you agree with this quote? Pets, yes. I get it. Yet I find it interesting to consider how modern life's social media channels muddle the distinction of company and solitude. For some time now, we have welcomed "friends" into our solitude. Rapid technological advancement continues to blur a variety of interpersonal boundaries and longstanding patterns we rarely even questioned in eras past.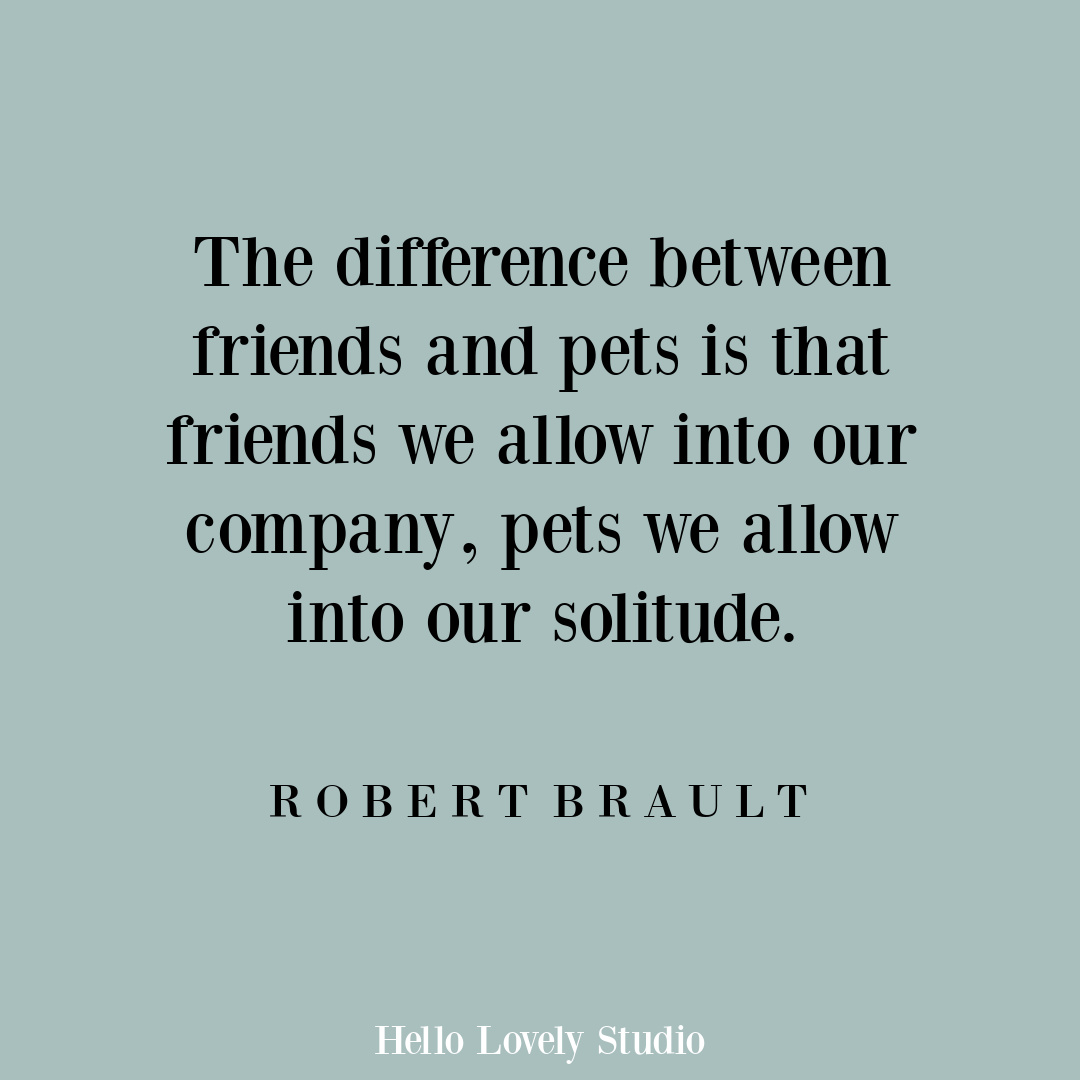 The Sea of Tranquil Hues
With this English country cottage's rugged architecture and textured surfaces, all of the ethereal subdued neutrals blanket it in softness.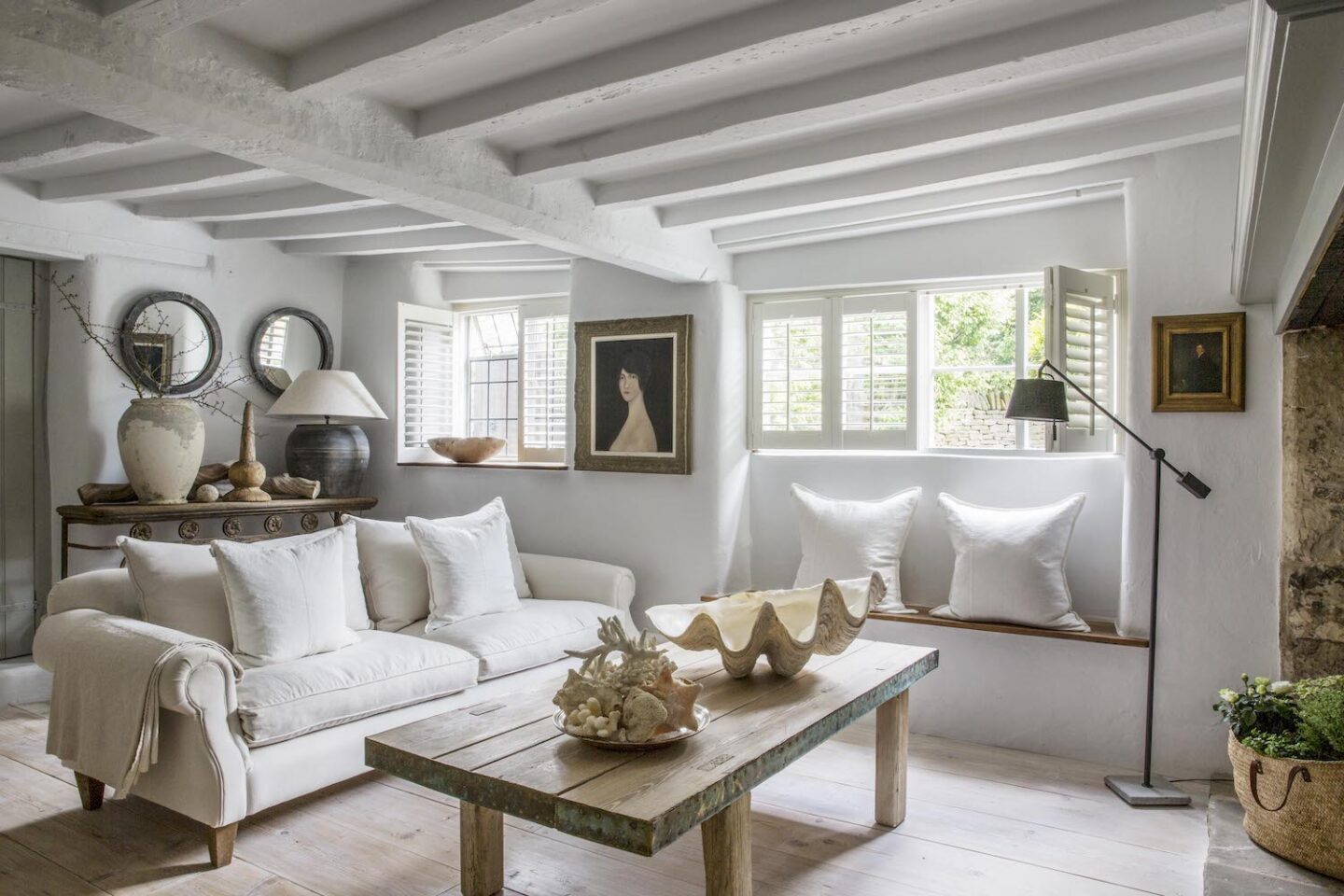 Do you play with scale in your own home as we see here? Look at the size of the accessories!
Pale Limestone? GET IN MY COTTAGE!
Not gonna lie. I could stare at this next image allllll day. Maybe I will. It is just the picture of strong yet soft, pale yet dramatic, timeless yet approachable, luxe yet humble.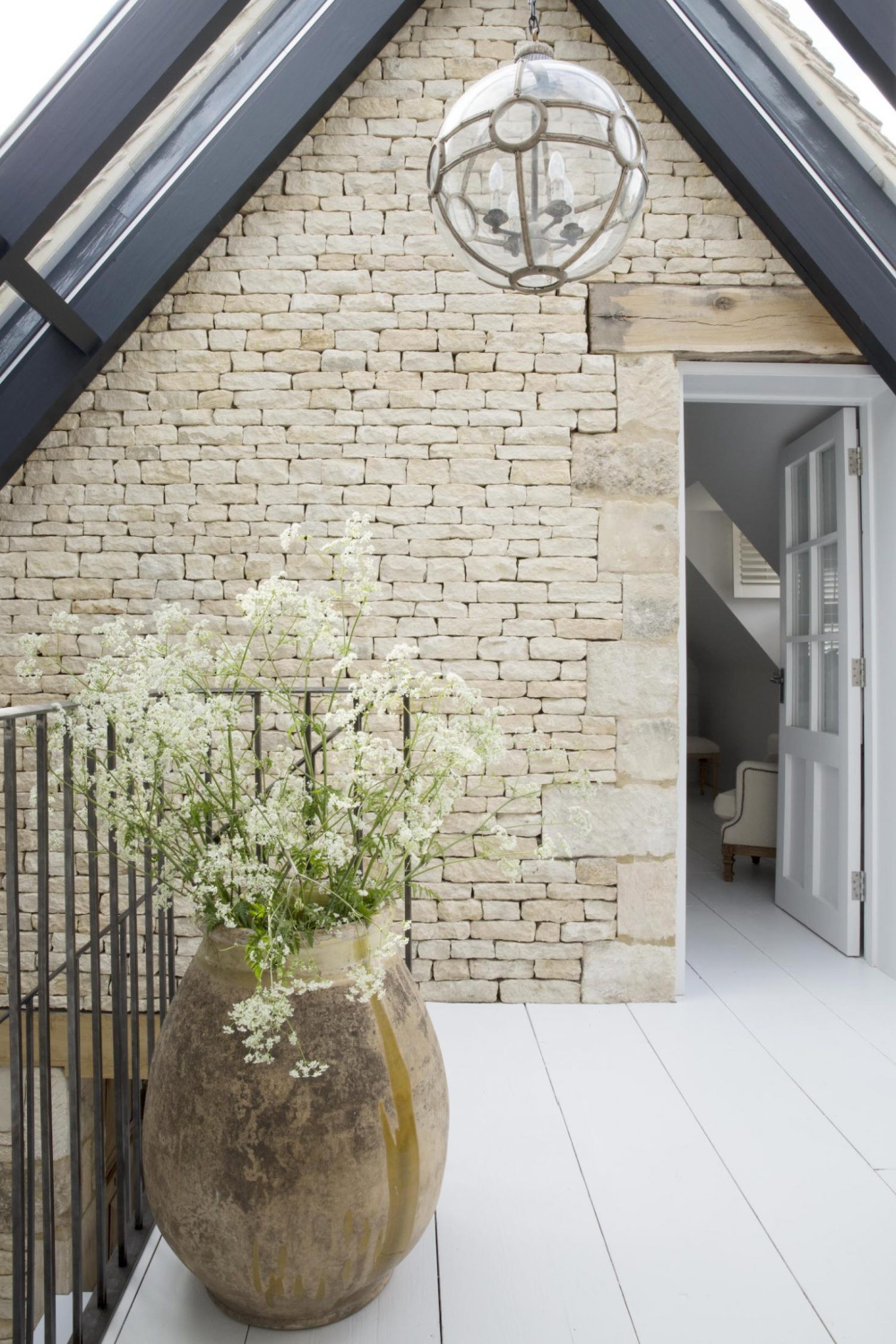 Can we also discuss the simplicity of the iron railing and how it is strong yet isn't shouting or showing off or declaring a time period or doing anything it should not?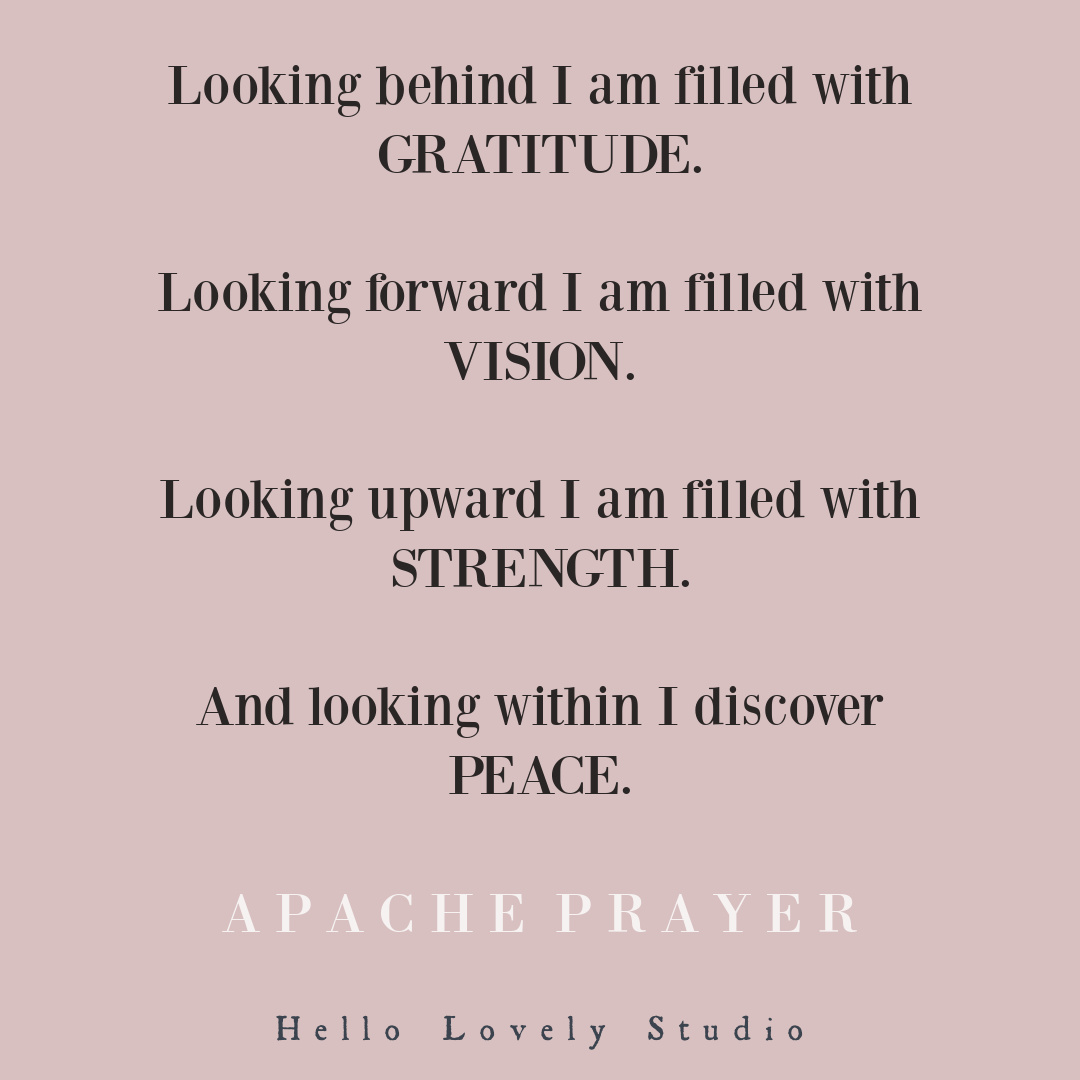 There's Texture and There's NATURAL TEXTURE
One of the things I have learned about my own tolerances for things at home is that artificial textures never feel right or desirable. As long as the materials or nature of the texture are actually from nature, I may be able to live with it.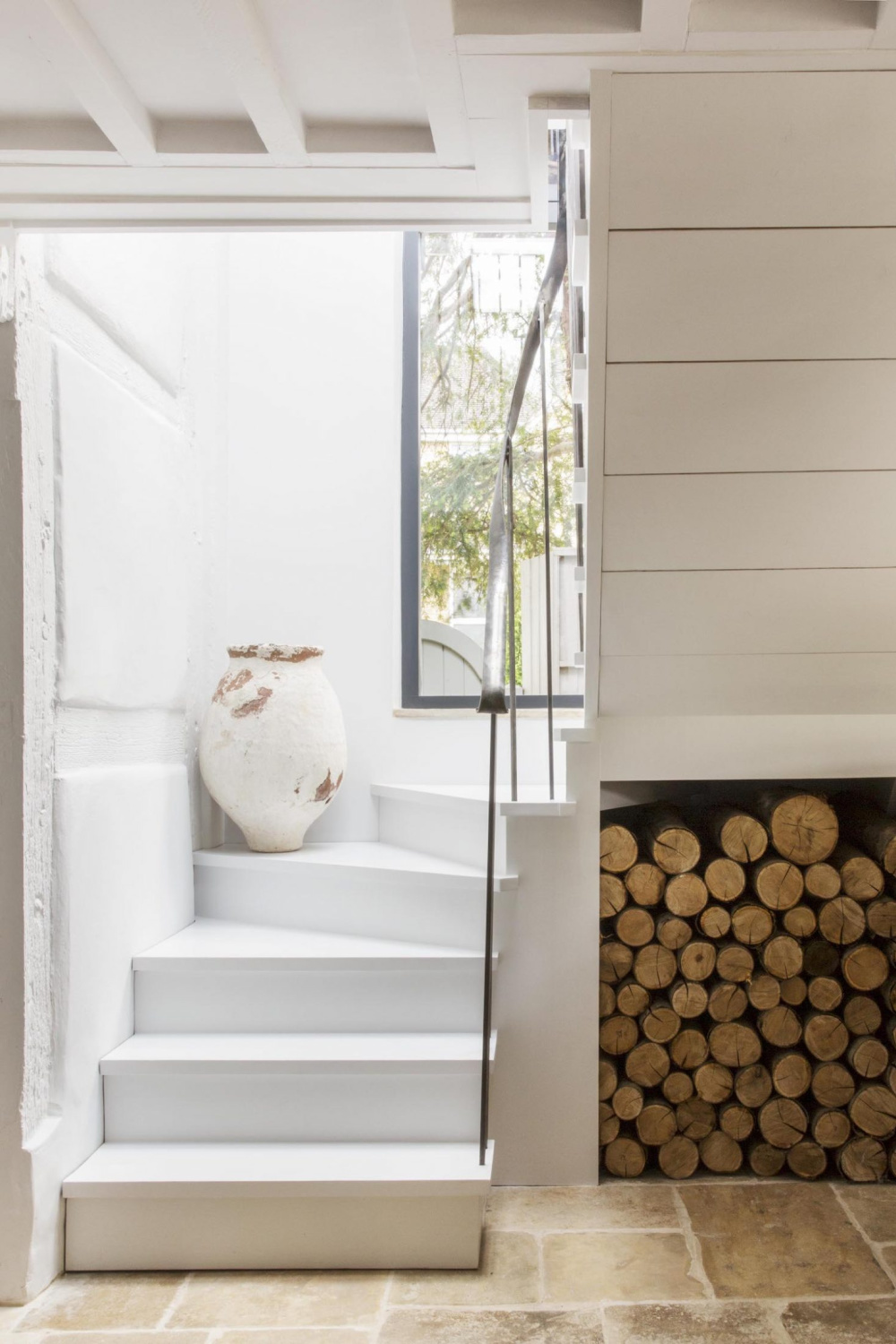 It is why I would prefer to live with simple flat ceilings rather than swirly textured ones (which is what we have now).
A Rainbow of Whites Shimmers
I do love me a country cottage layered in ecru, stone, putty, ivory, and alabaster.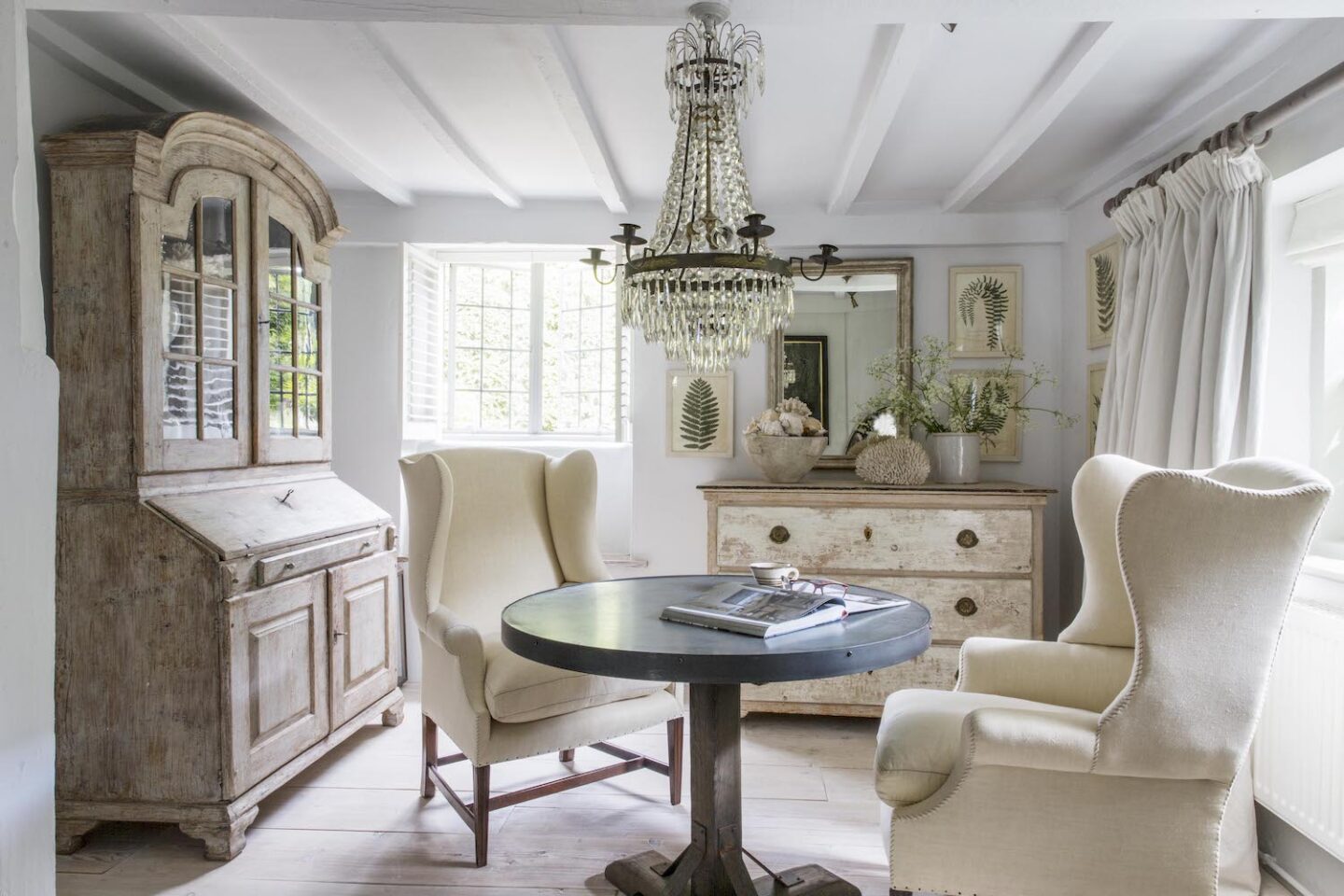 Can you even imagine this sparkly wonder of an Empire style chandelier like this at night when the candles are lit?
Oh, good heavens, the roof!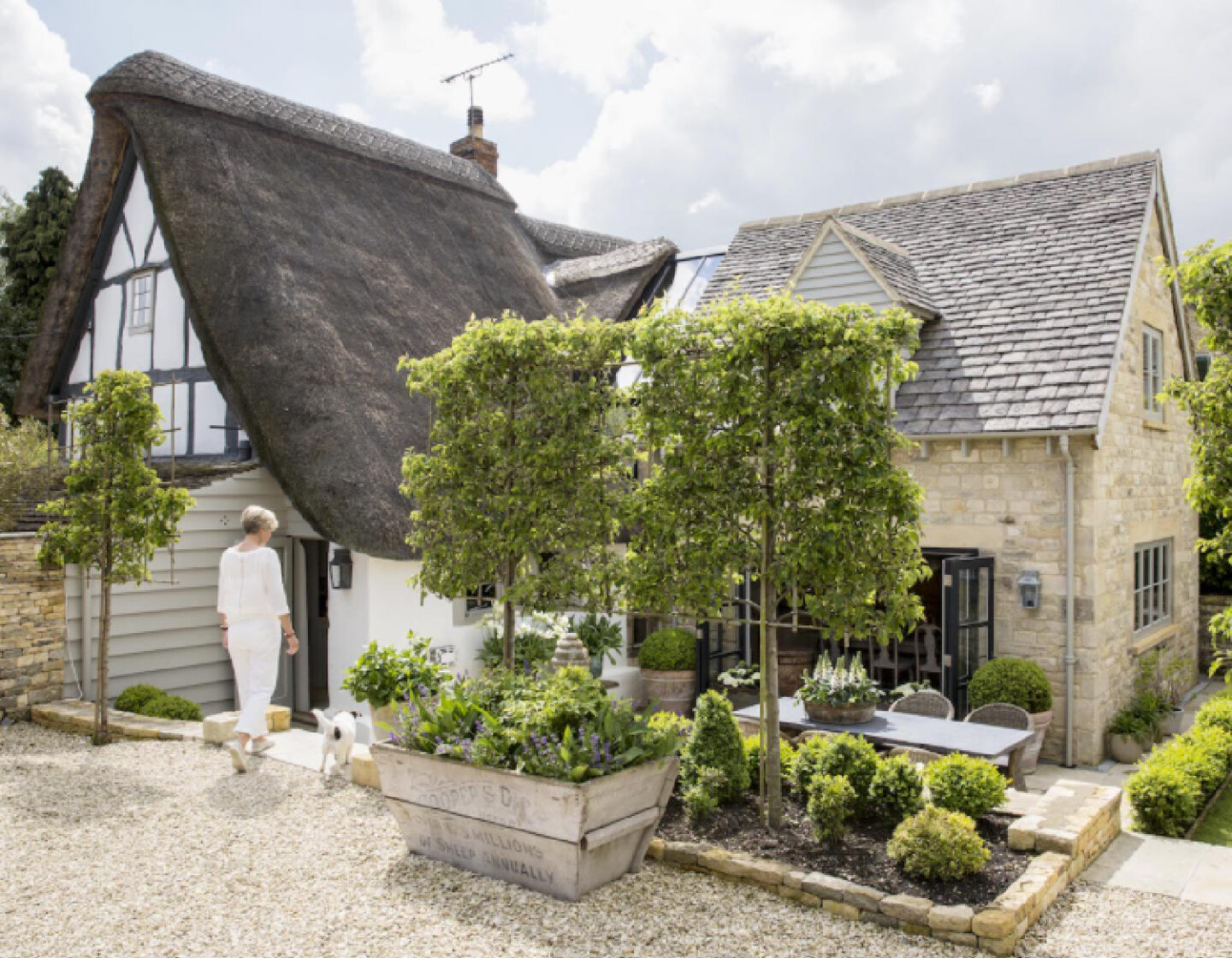 I'm so curious about the stacked stone, are you? We're so accustomed to seeing it all mortared together and over-mortared, yes?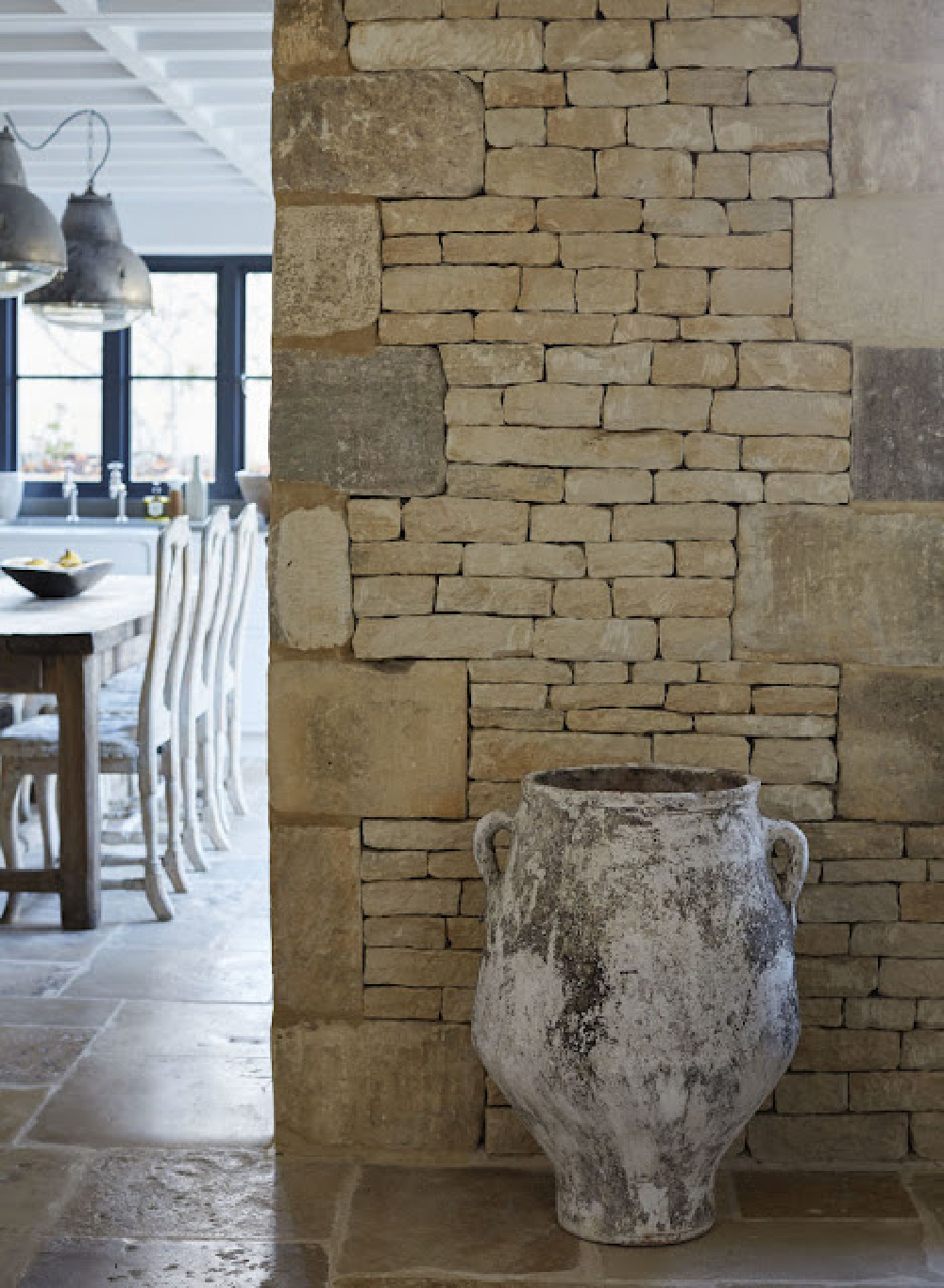 This Cotswold cottage simply fills me with all the feels. I'm thinking of you as I type these words and sending comfort if you struggle with your mental, emotional, or physical health as I do. If I could, I would serve you a big bowl of deliciously thick tomato soup with triangles of grilled cheese.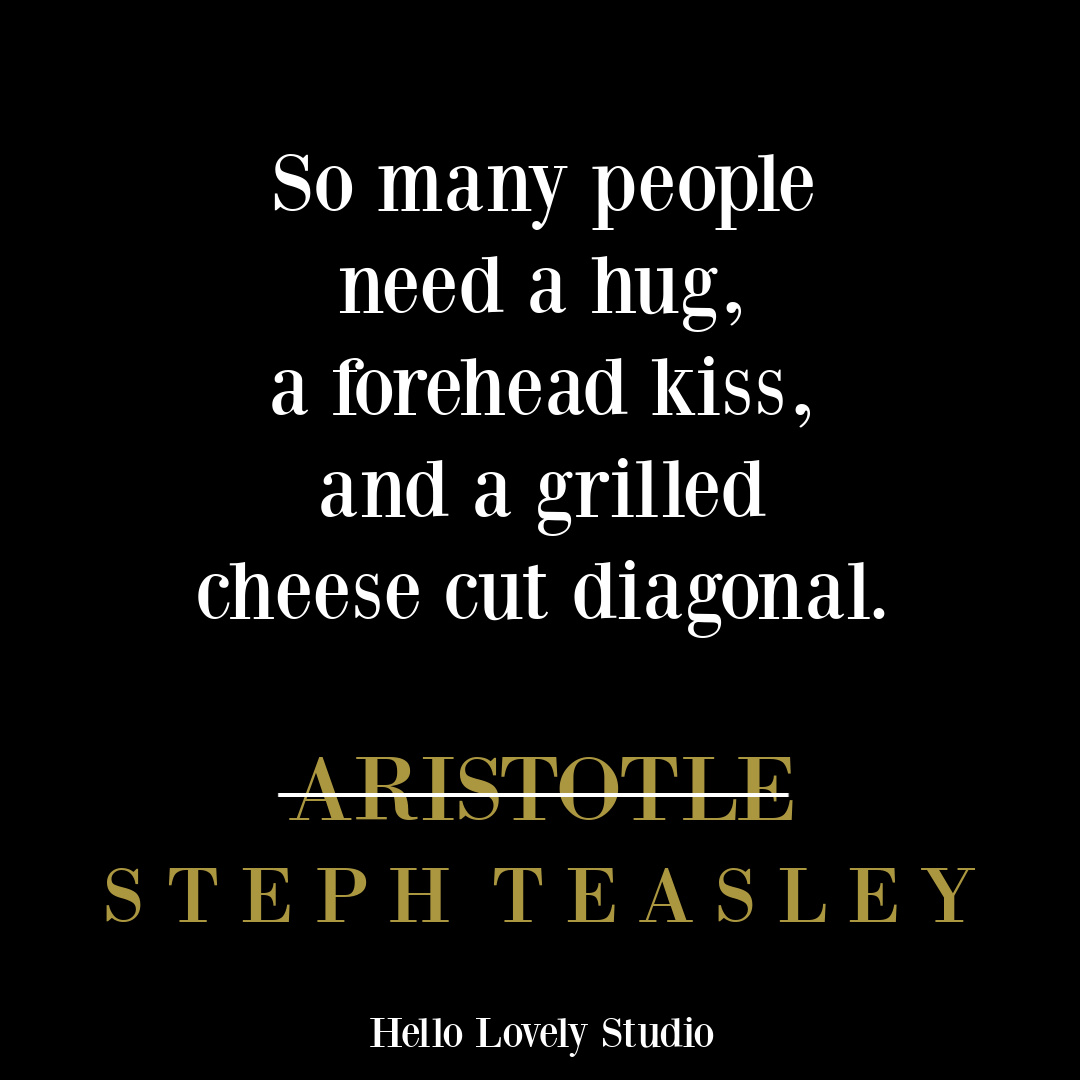 Whenever my Swedish Gram served us soup, there would be a little pitcher of whole milk or cream on the table. A little splash of cream or milk from a wee pitcher felt so civilized and fancy. It truly left a mark on my heart. She would also wisely place a small bowl of ice cubes on the table to cool the steaming hot soup in our bowls.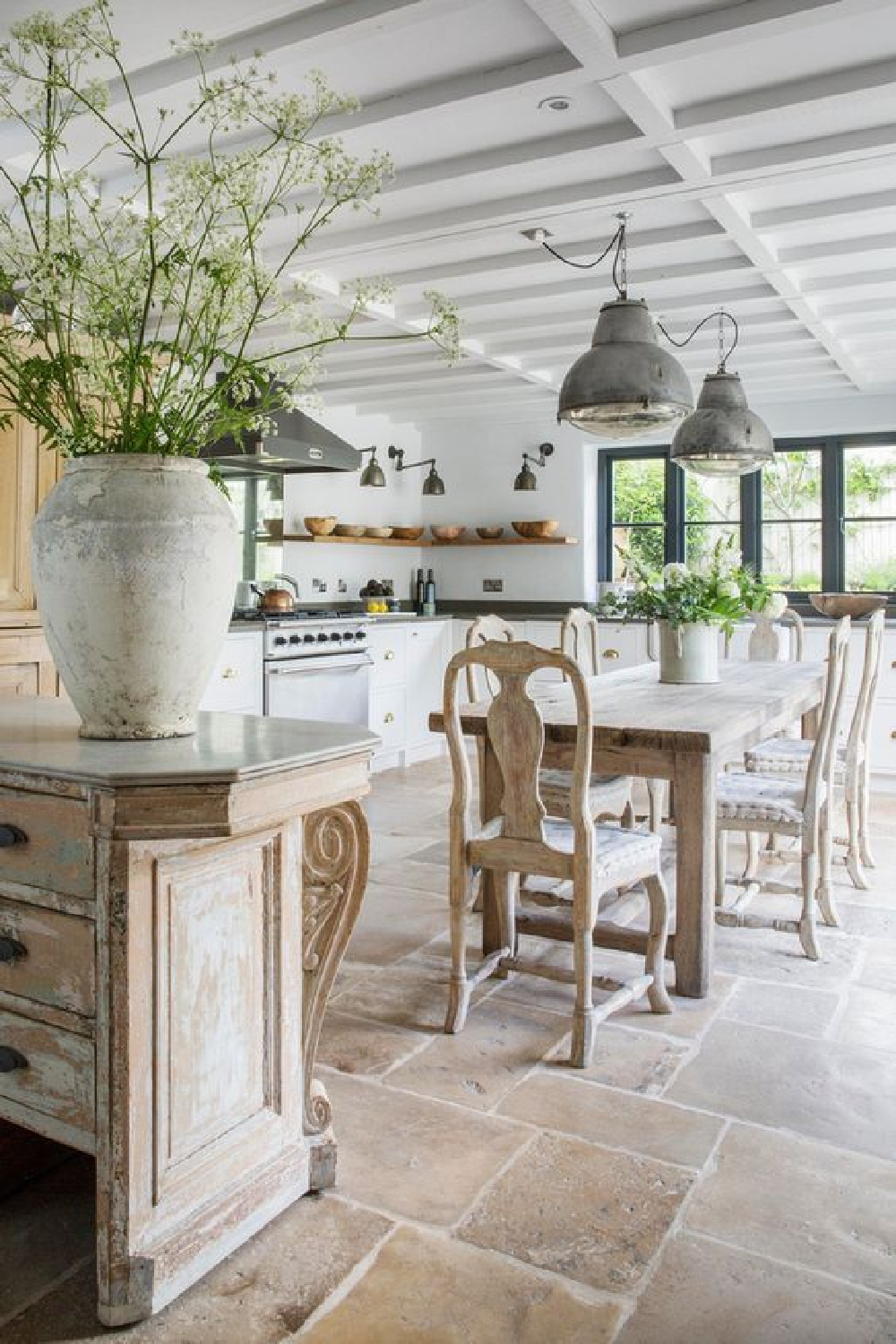 These touches made us kids feel so special, loved, and seen. They added a layer of dignity to our lives that we didn't even realize we needed.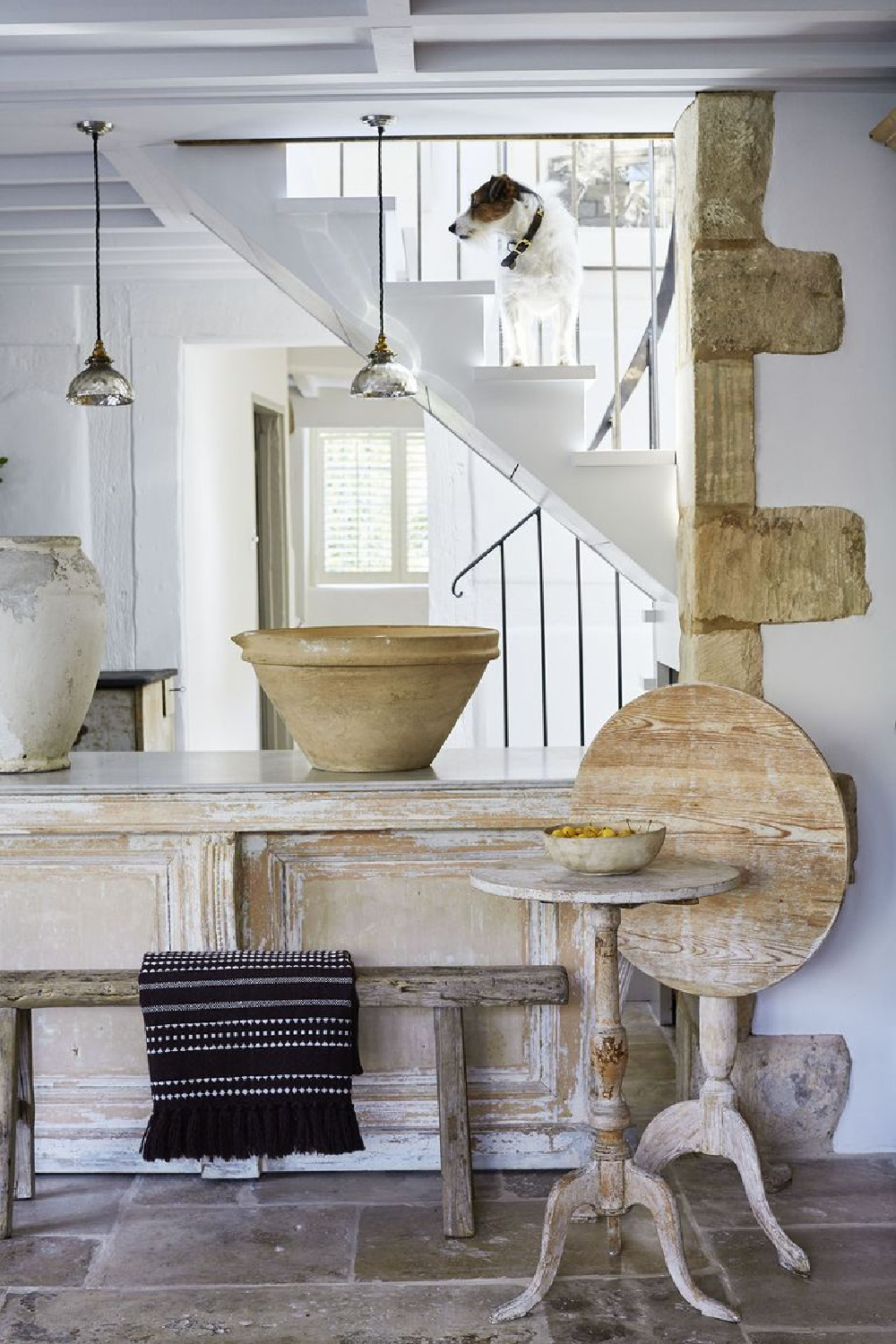 If I could, I would share a bit of that dignity and romance that makes life extra rich. I would cast that same Swedish grandmother loving gaze upon your beautiful soul.
Living With Less Becomes More Beautiful
Whether it means rotating favorite pieces, parting ways with a bunch of extras, or downsizing, there is something to be said when we intentionally, courageously, counterculturally, choose to create breathing room.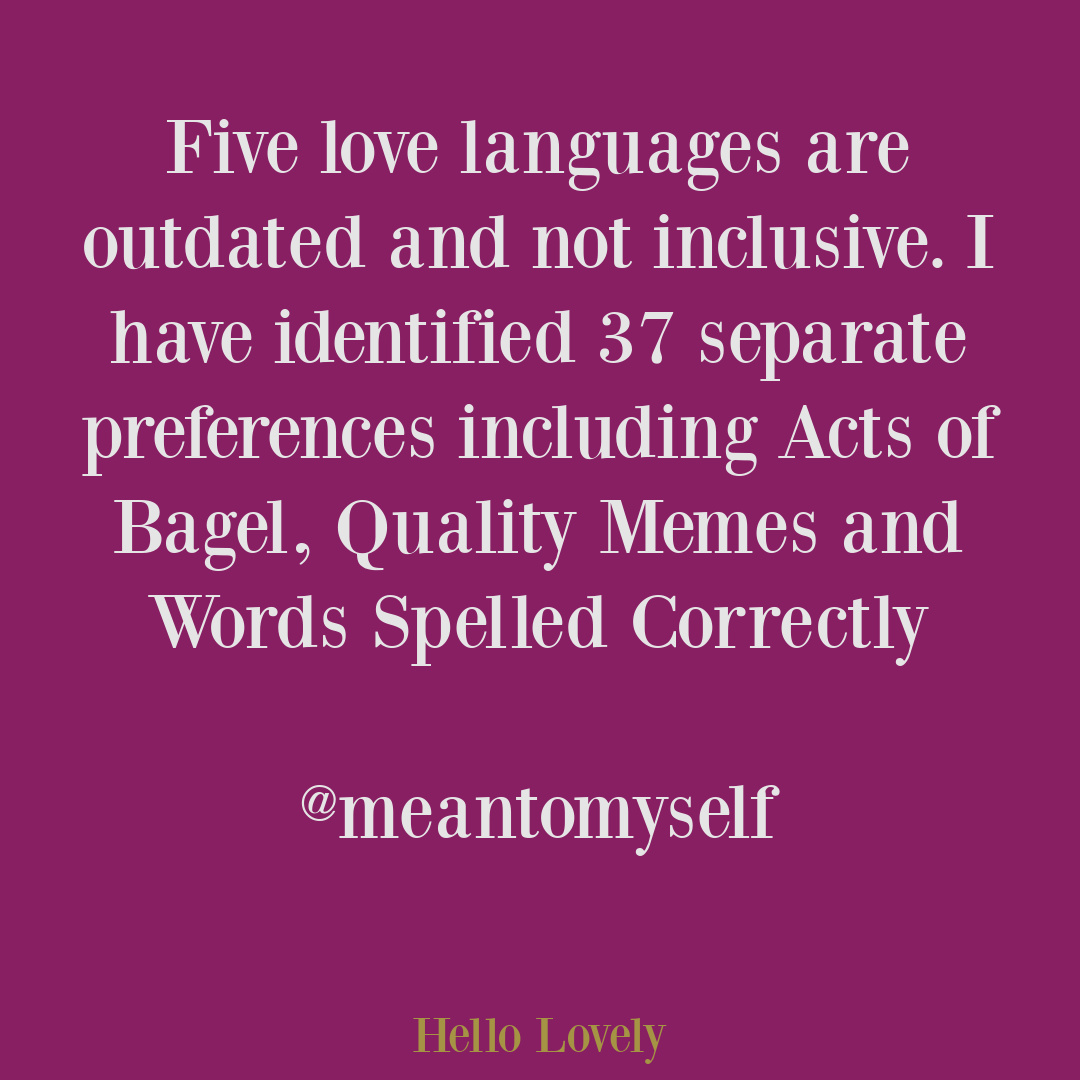 I hope these glimpses worked a little magic on your mood and inspired you in fresh ways. Thanks for being with me on the journey.
I independently selected products in this post—if you buy from one of my links, I may earn a commission.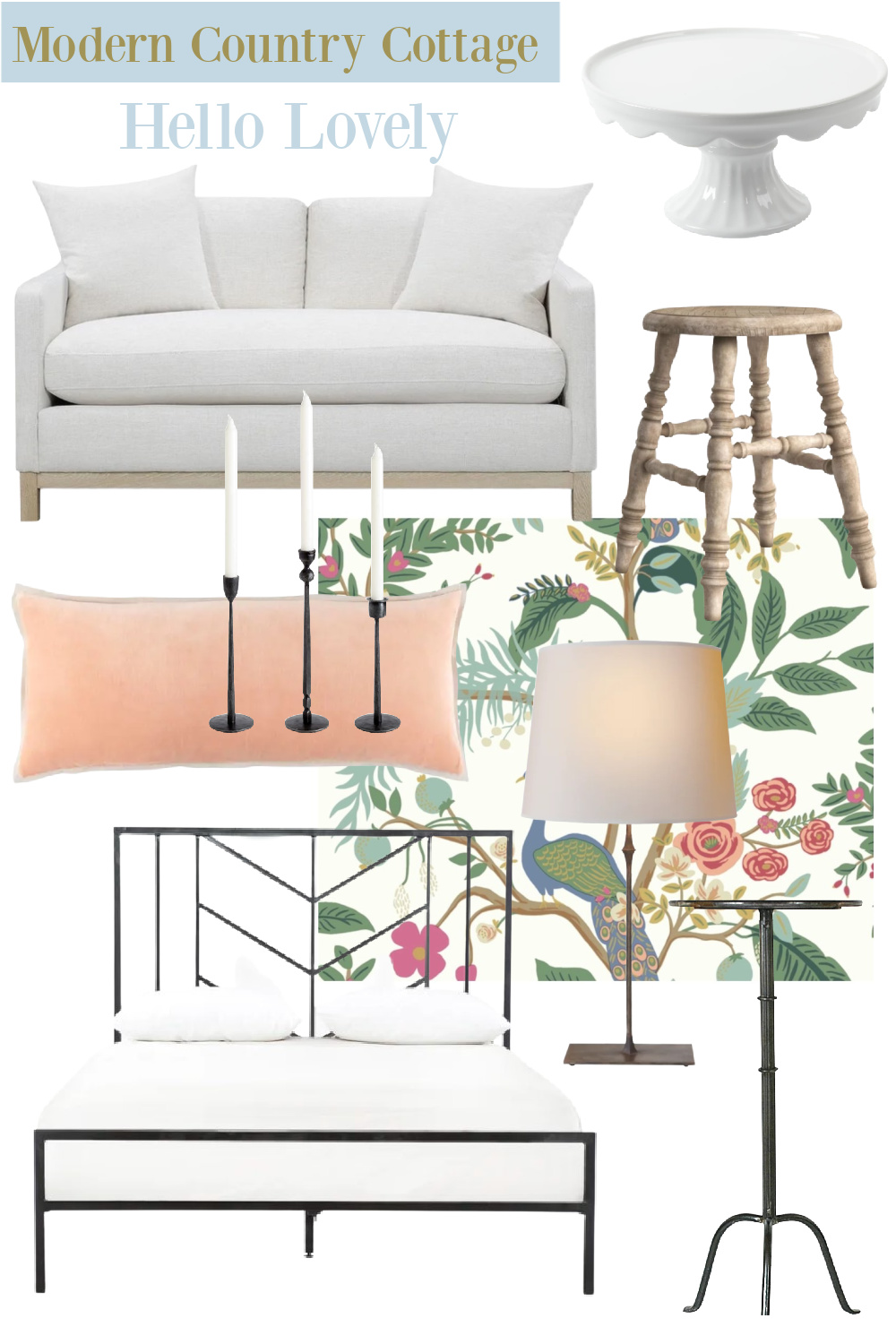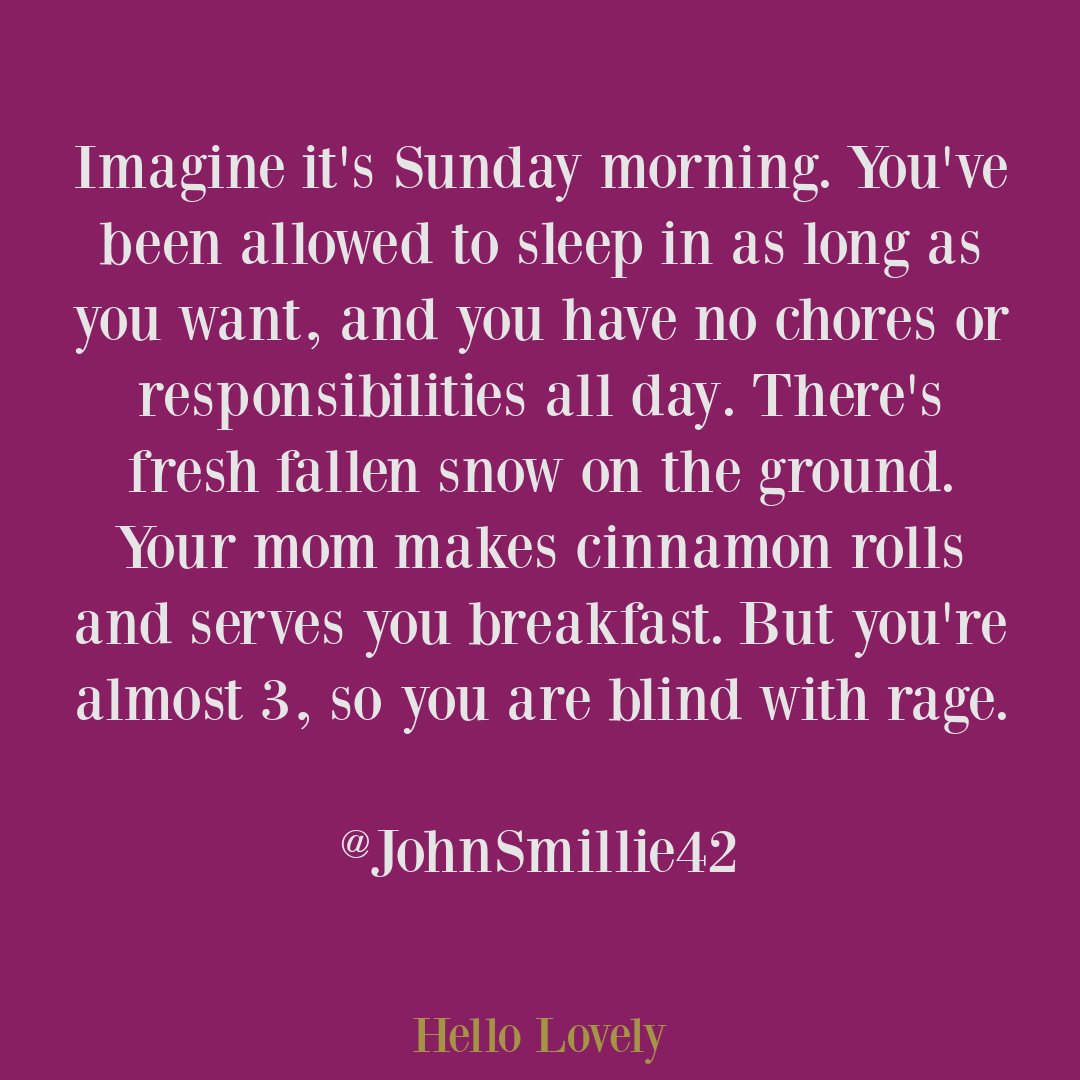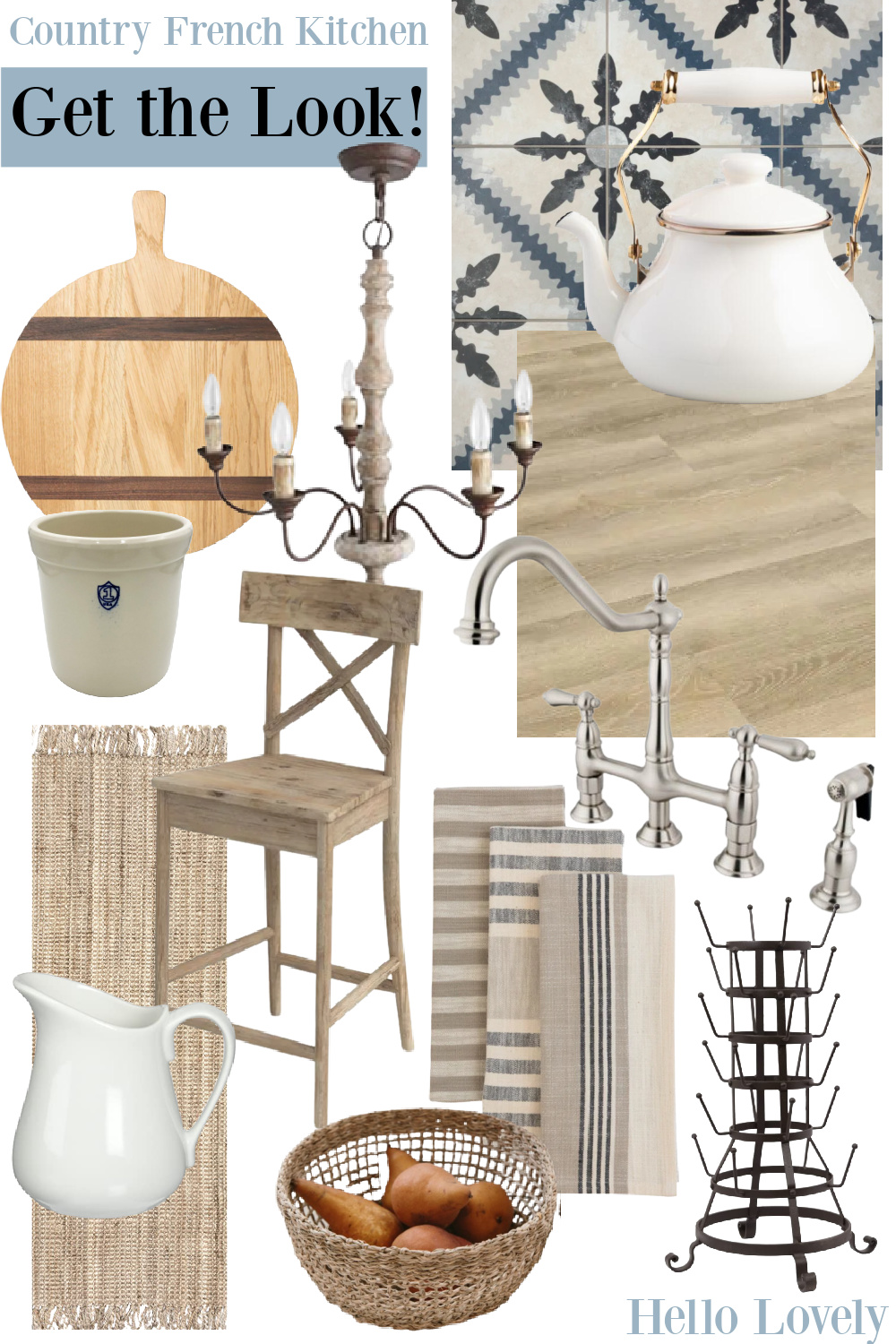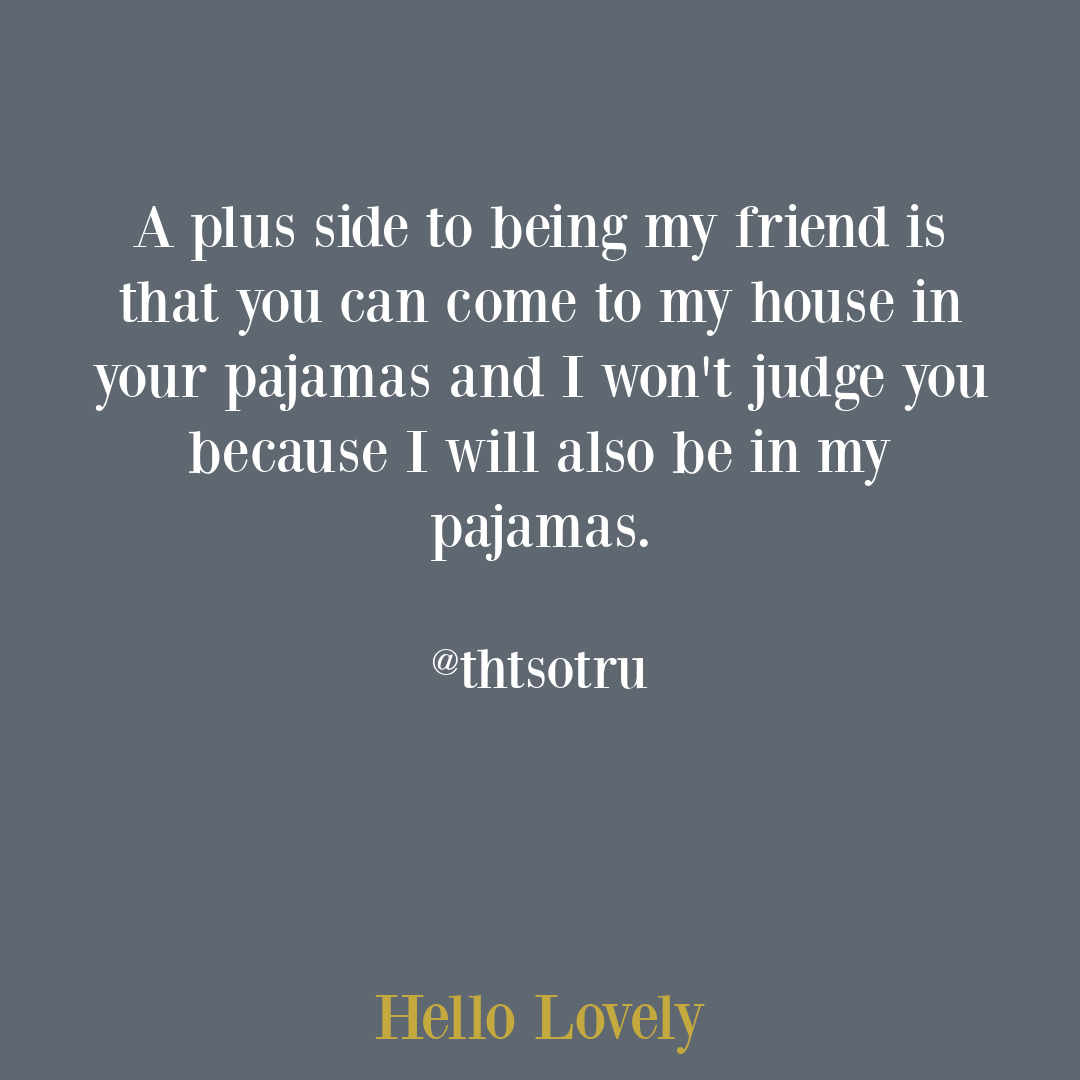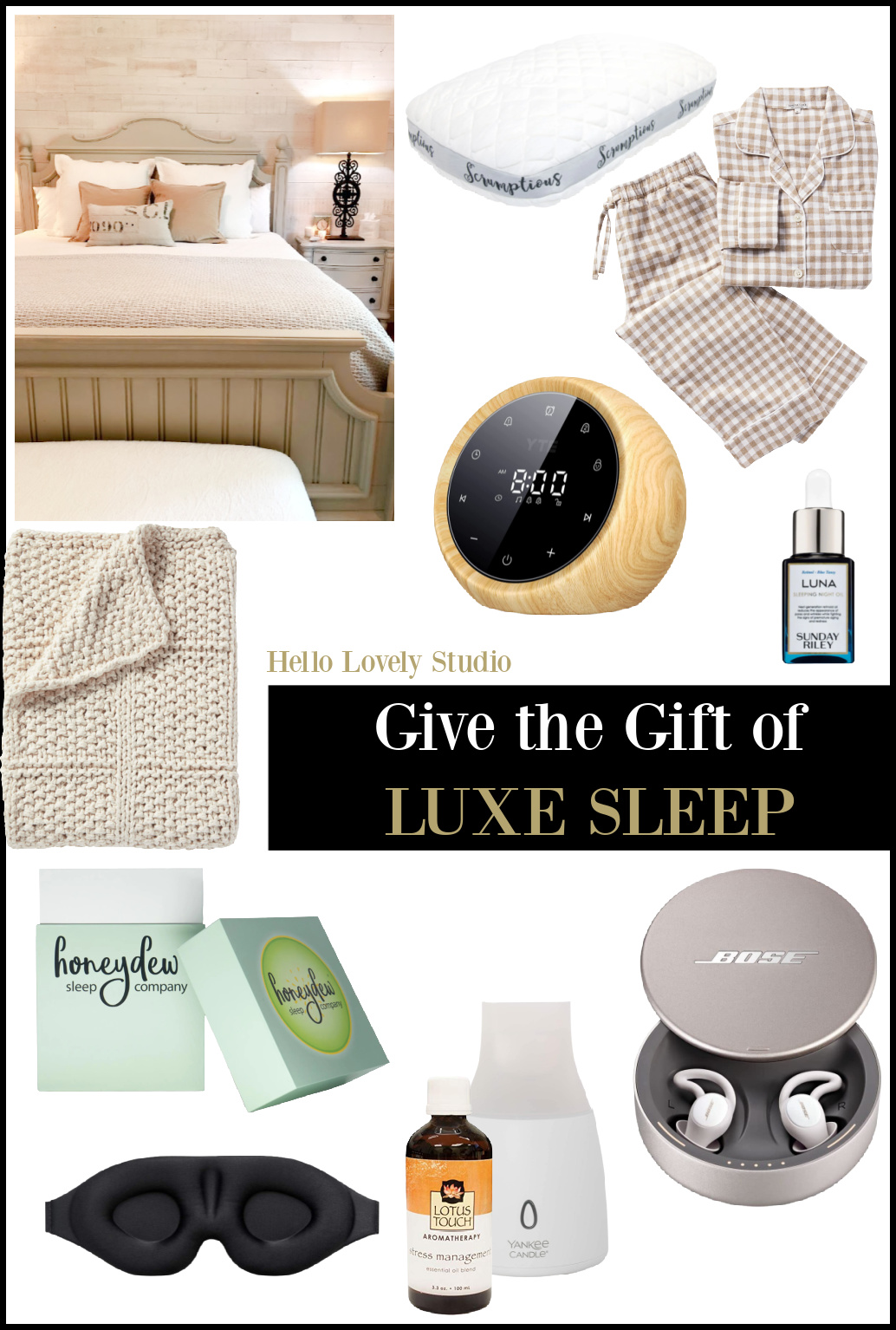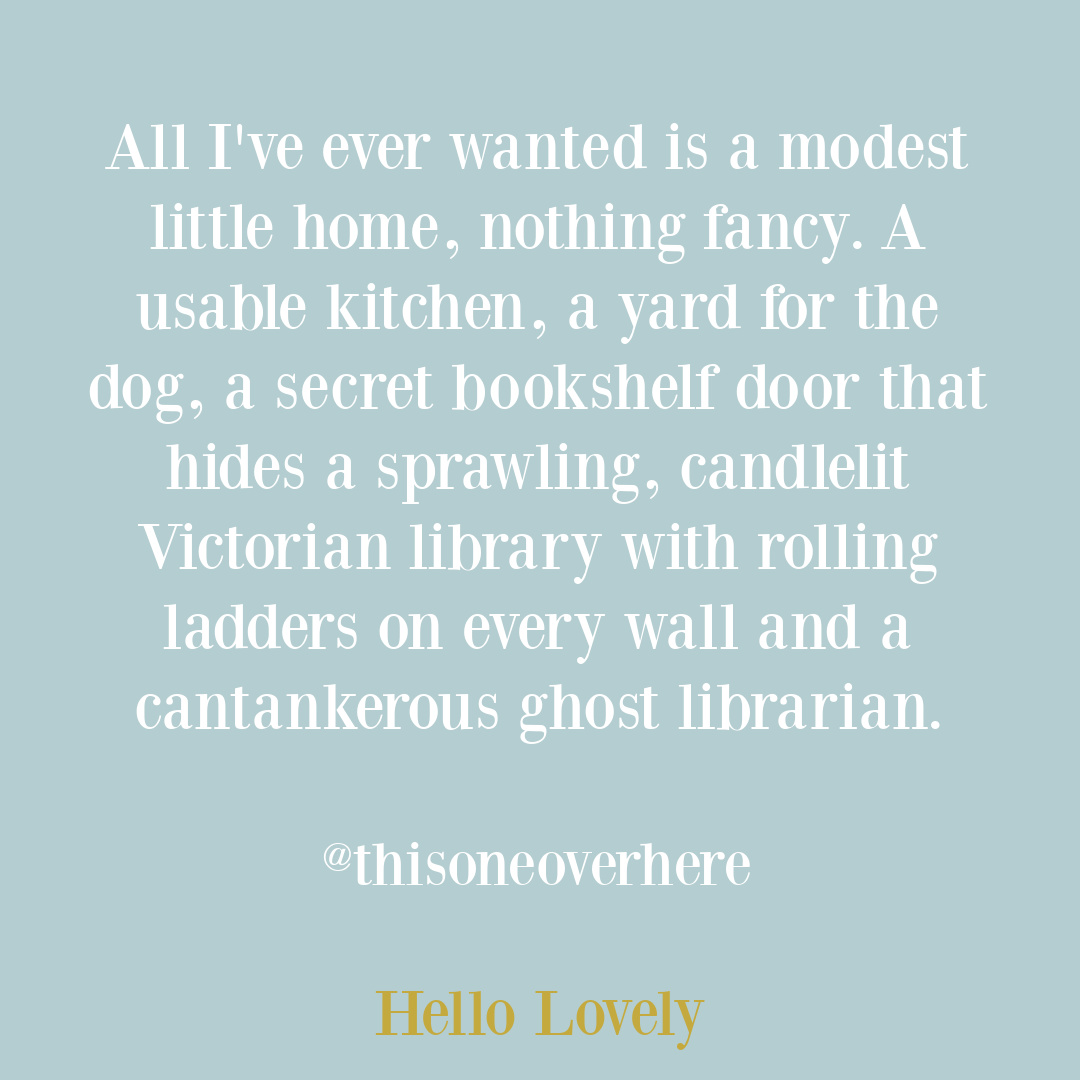 Peace to you right where you are.
-michele
Shop for items you already intended to buy on Amazon RIGHT HERE, and also find home decor here to keep decor inspiration flowing on Hello Lovely!
Hello Lovely is a participant in the Amazon Services LLC Associates Program, an affiliate advertising program designed to provide a means for sites to earn fees by linking to Amazon.com and affiliated sites.