Snowy White Roses: How to See Encouragement Blooming in Winter shares calming glimpses of the flower boosting my mood in pre-Springtime. While I have yet to have luck growing them, I appreciate the rose's beauty and fragrant mood lifter. If you typically buy red or pink varieties, maybe you'll feel the nudge to give white a chance. They look so elegant in modern French inspired rooms, and if your interiors are muted neutrals…yum. Encouragement quotes to warm you to your roots are also scattered like velvety petals of hope through this bloggarden. If a chill has arrived to your door, take heart.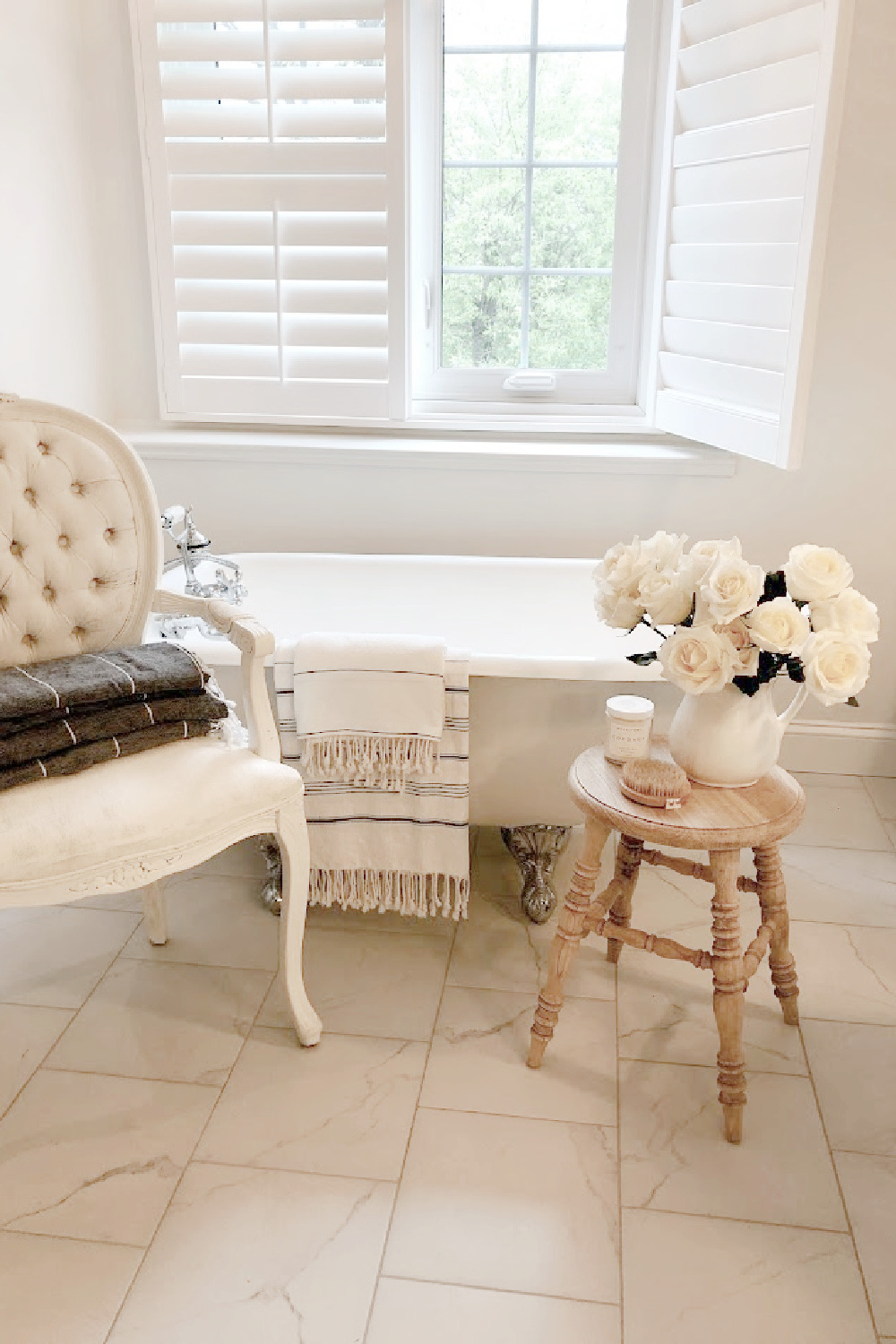 I independently selected products in this post—if you buy from one of my links, I may earn a commission.
Snowy White Roses: How to See Encouragement Blooming in Winter
I'm in the mood to simply type and see where it takes us.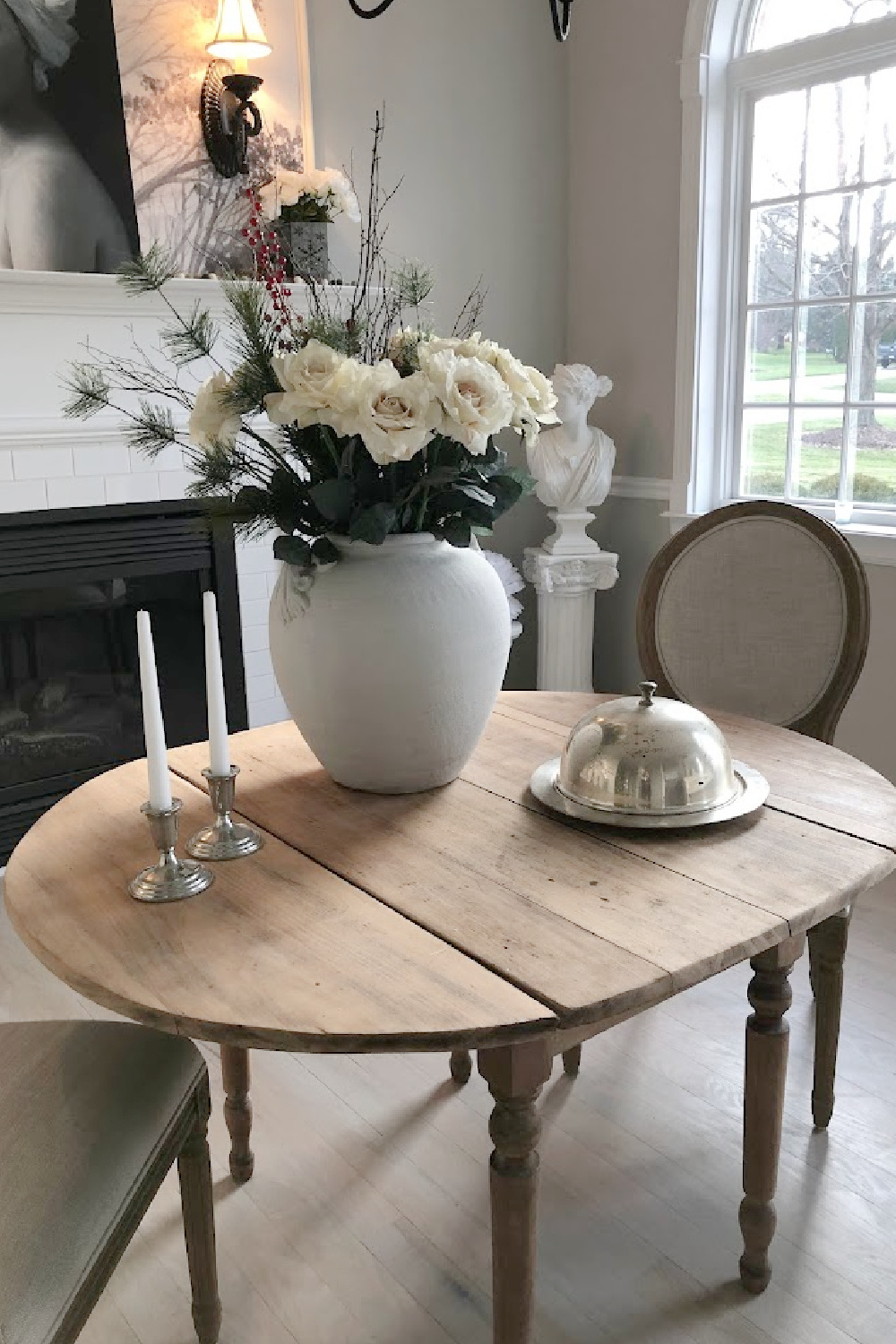 When you allow flow to just flow, you never know what you'll know!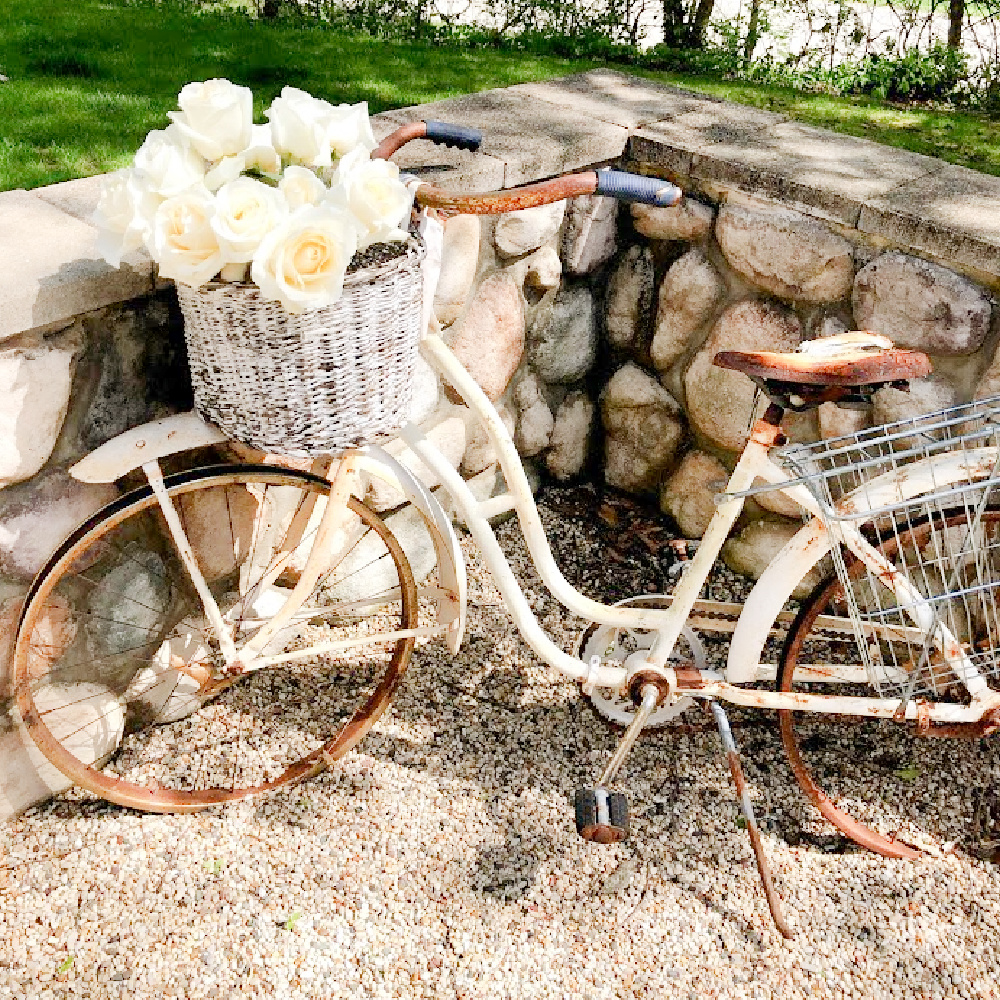 Apparently white roses have been a thing for me for awhile now!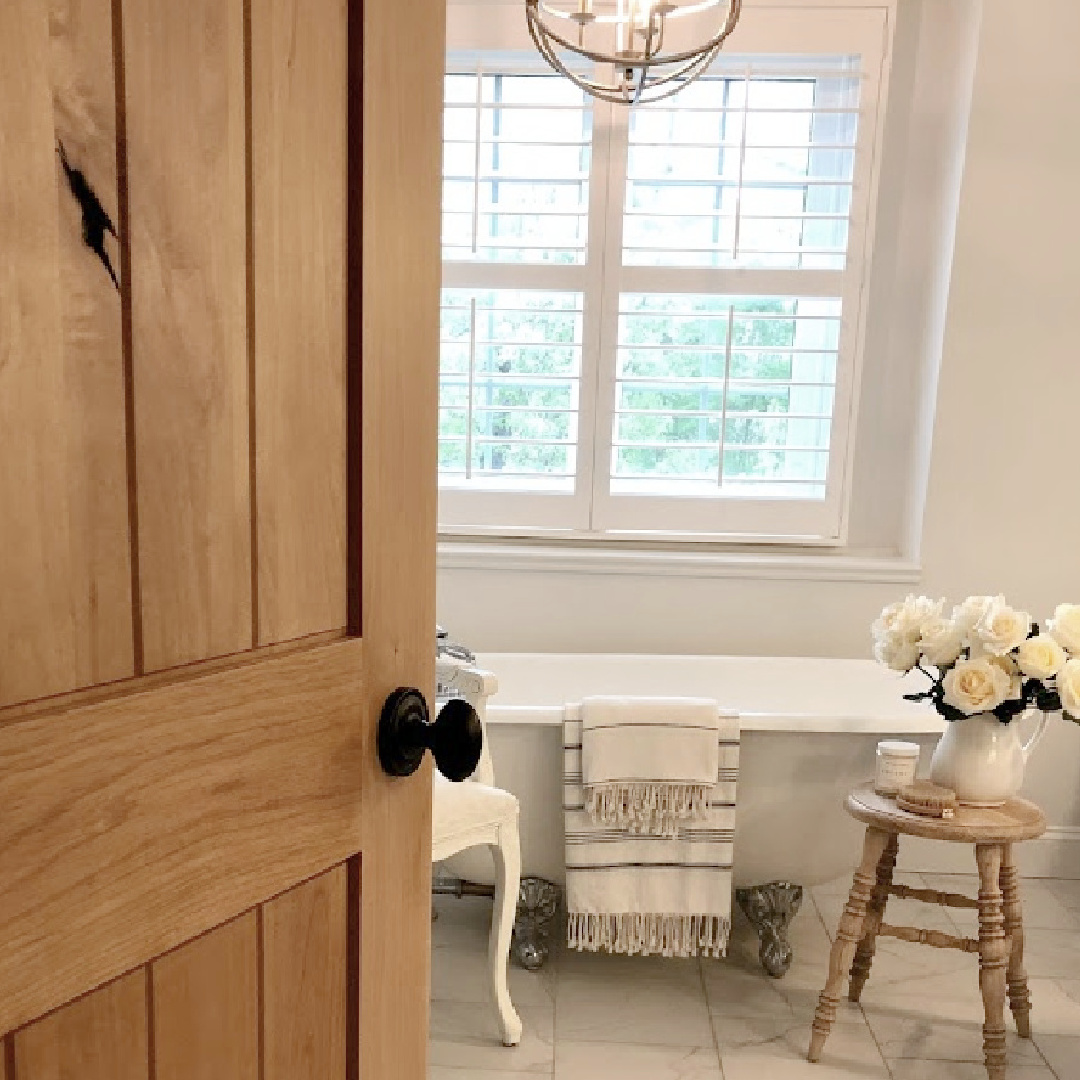 Are you somehow comforted, as I am, that roses have been around so much longer than humans?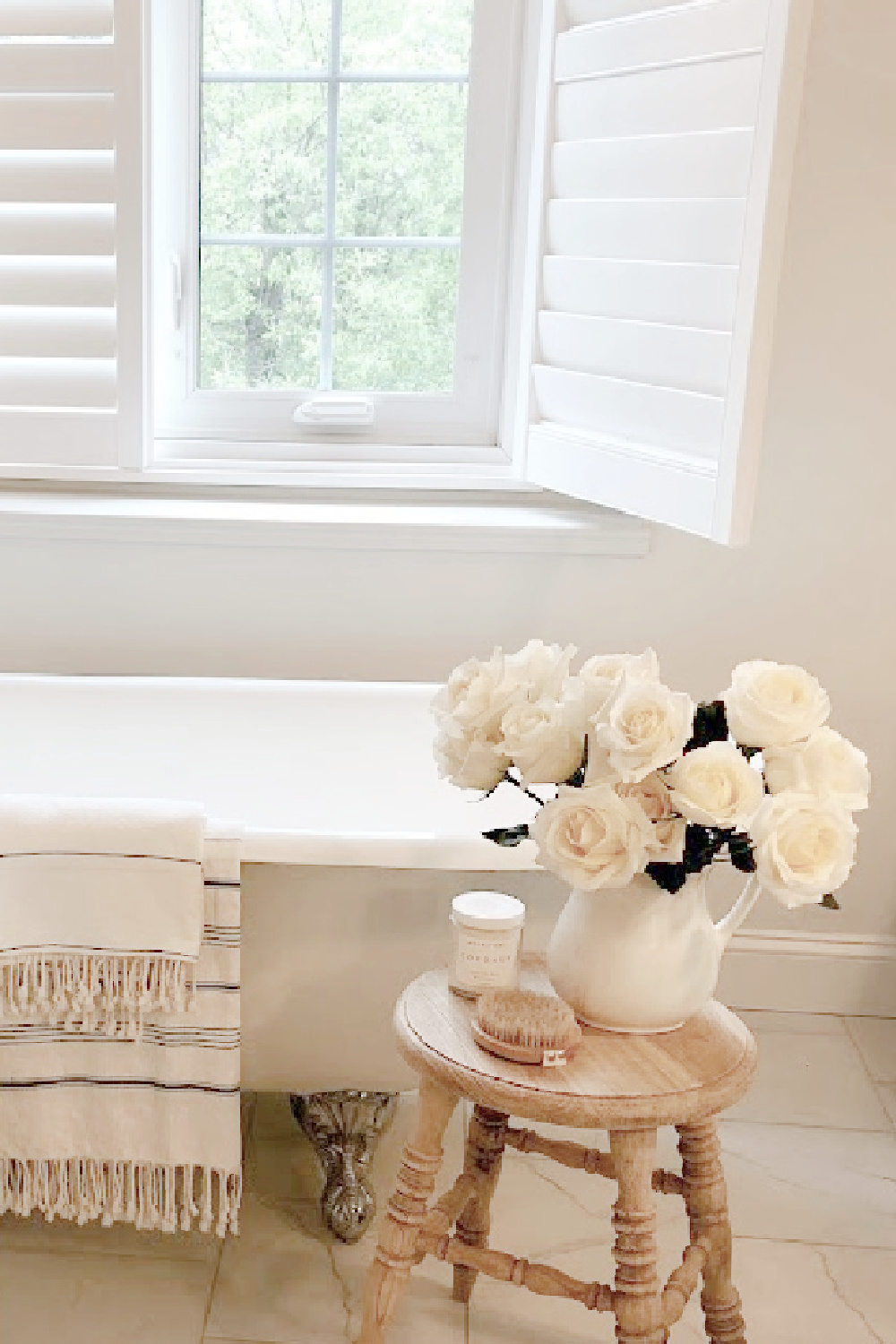 While they aren't the most ancient flower, fossils found beneath Colorado's Florissant Fossil Beds offer proof roses have been here nearly 40 million years.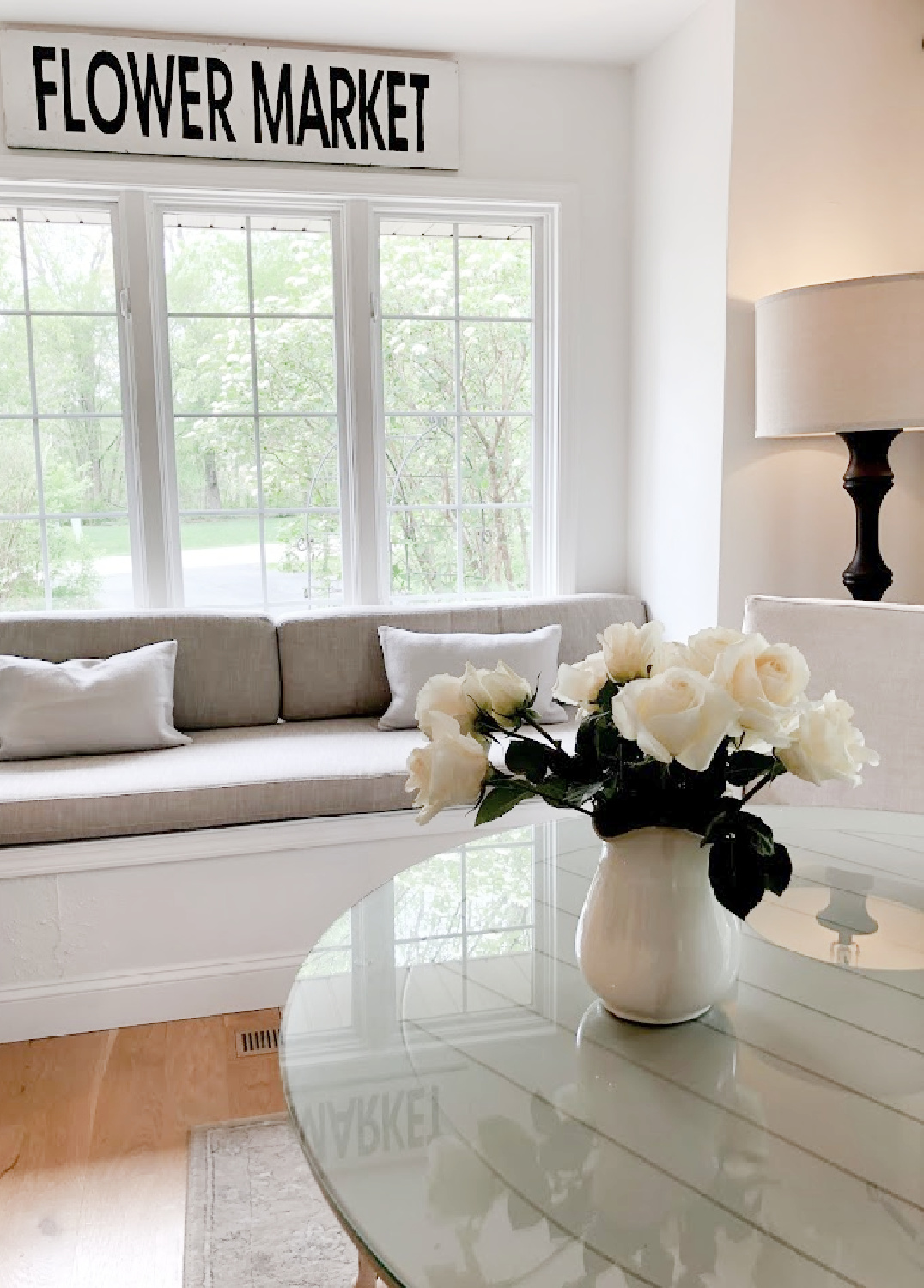 Imagine!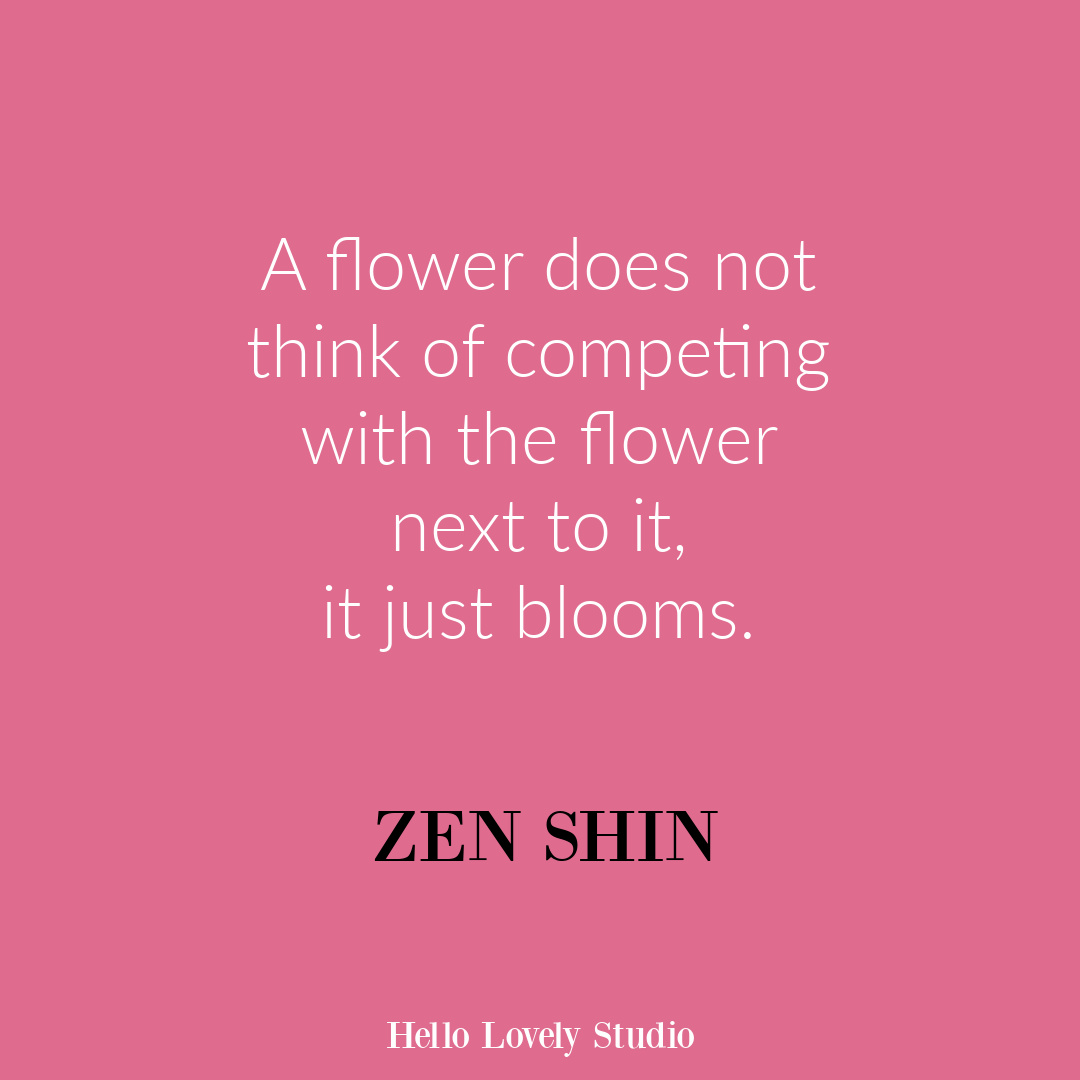 There are historic records showing they were grown in Mesopotamia for decoration in 2800 BC which is something, yes?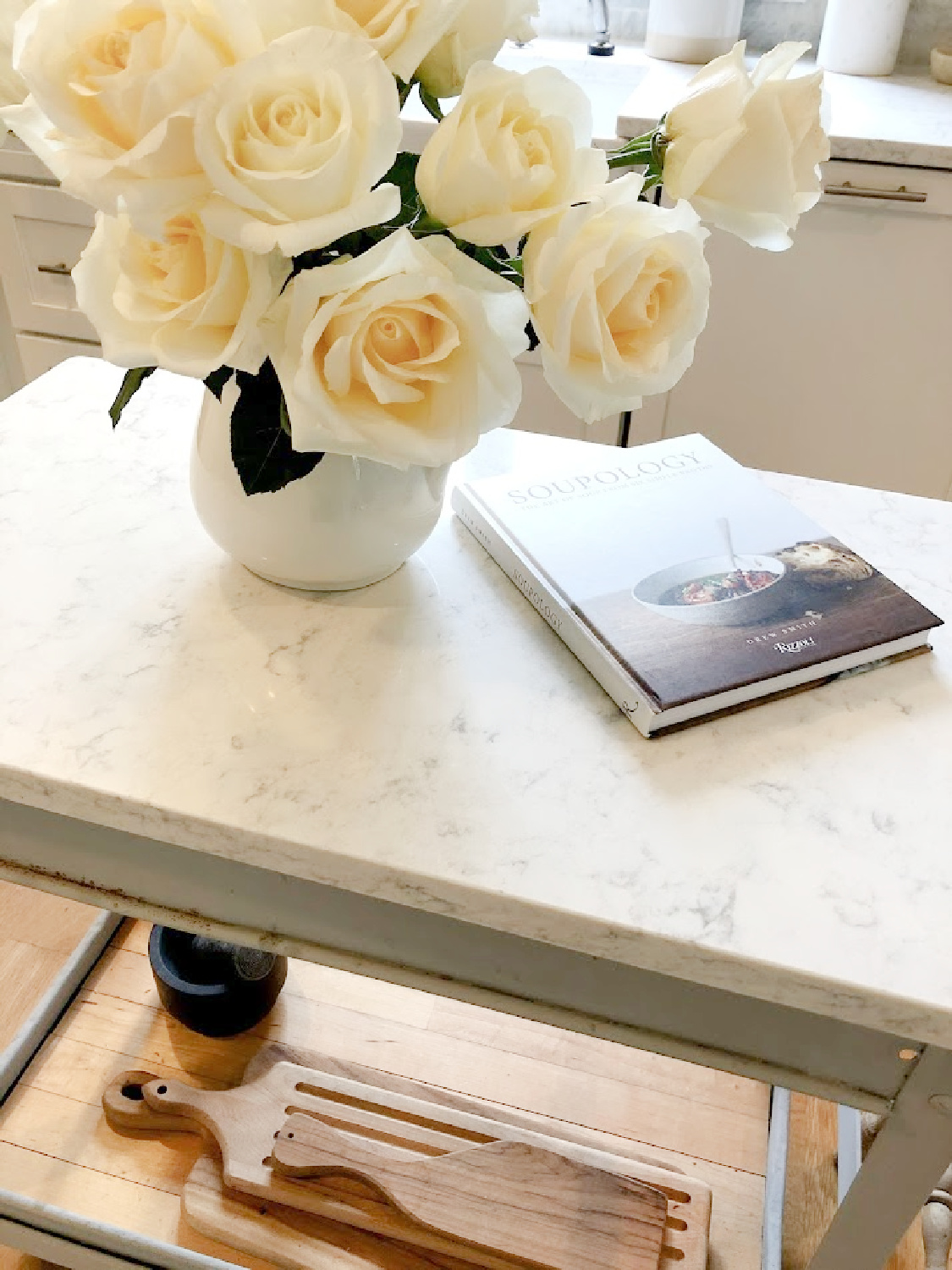 But to think their fragrance floated on the breeze 40 million years ago?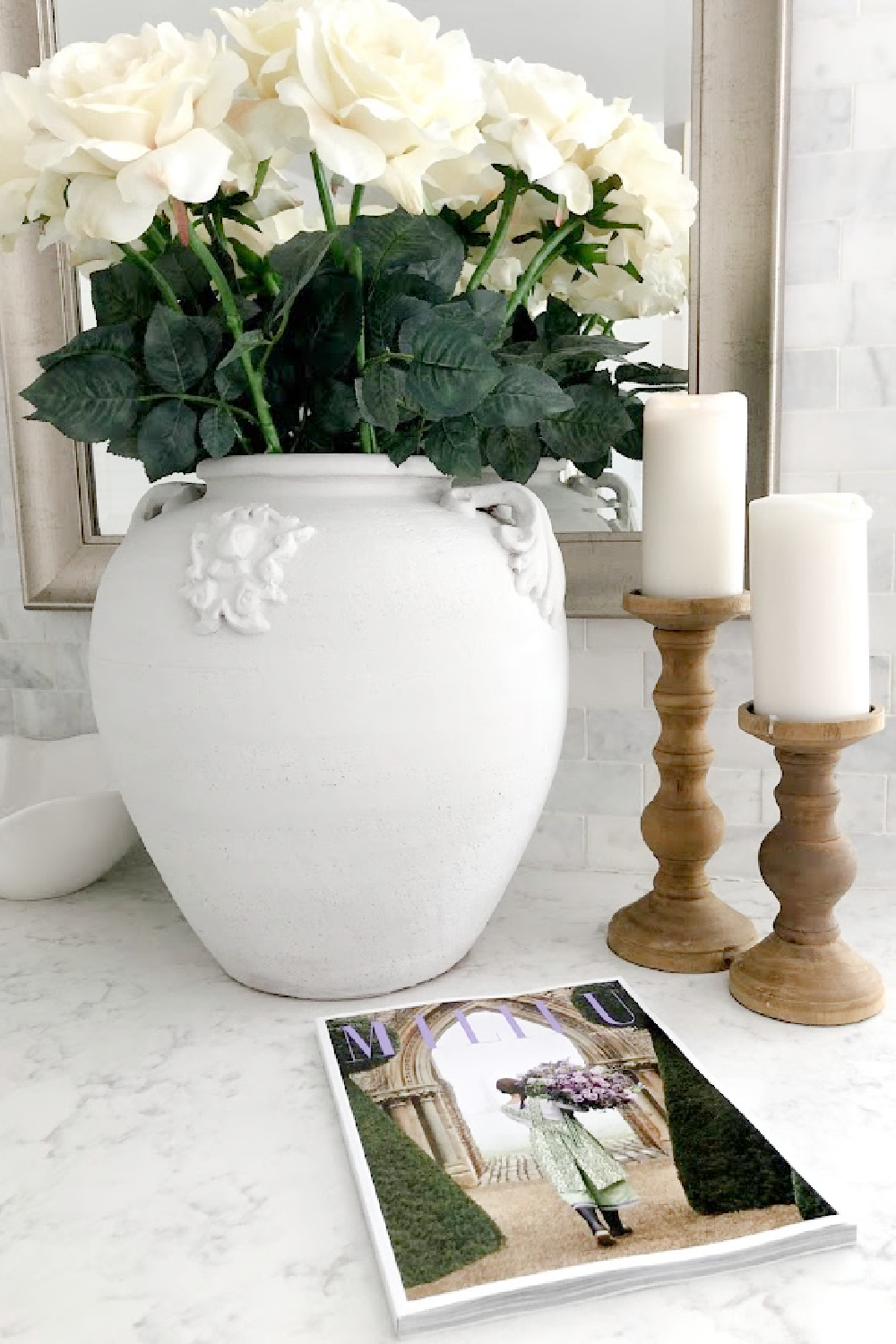 Do Roses Speak to You?
While white roses are traditionally associated with: purity, everlasting devotion, and deep respect, I love how they exude a timeless, vulnerable, and tender wonder.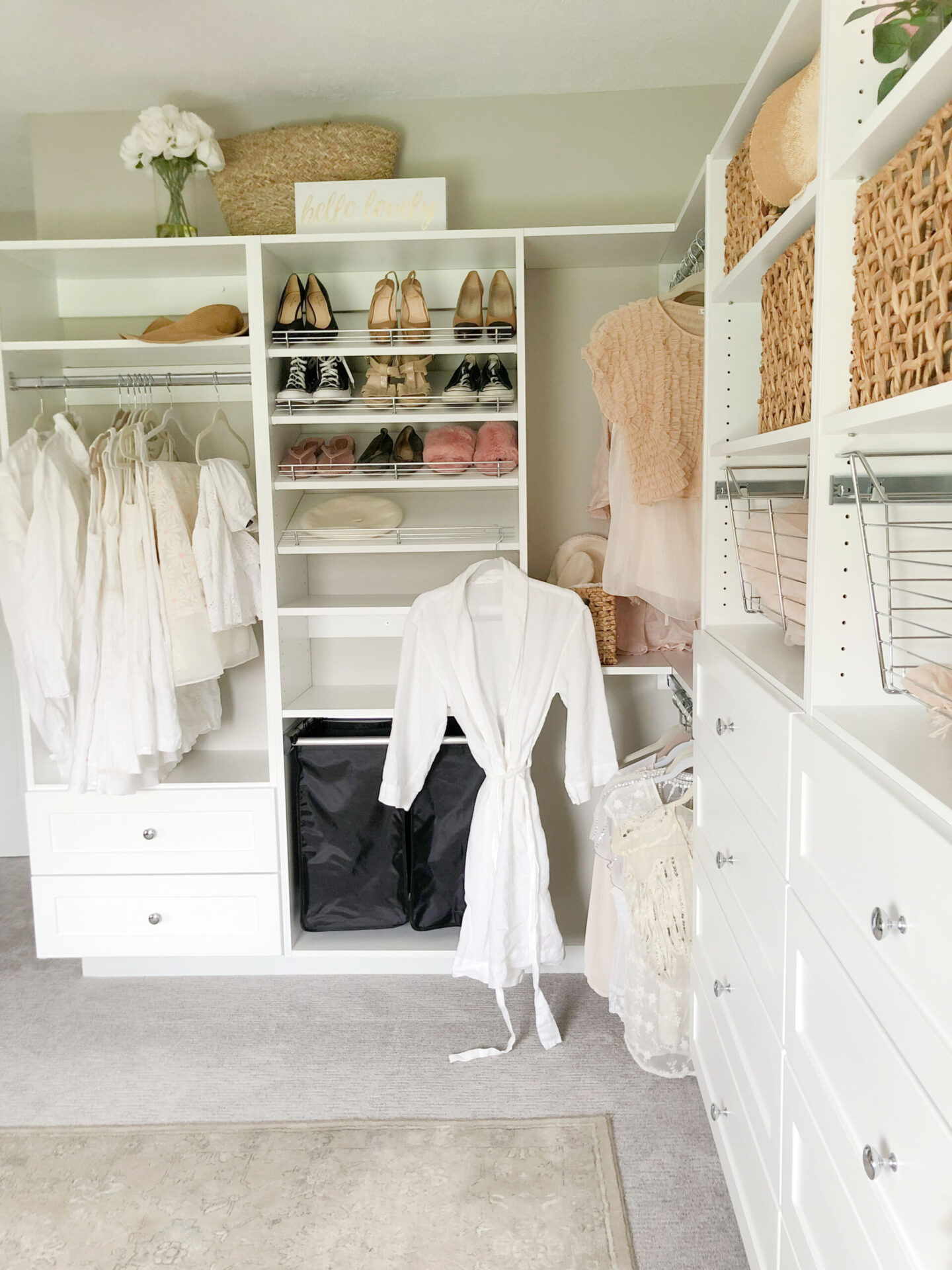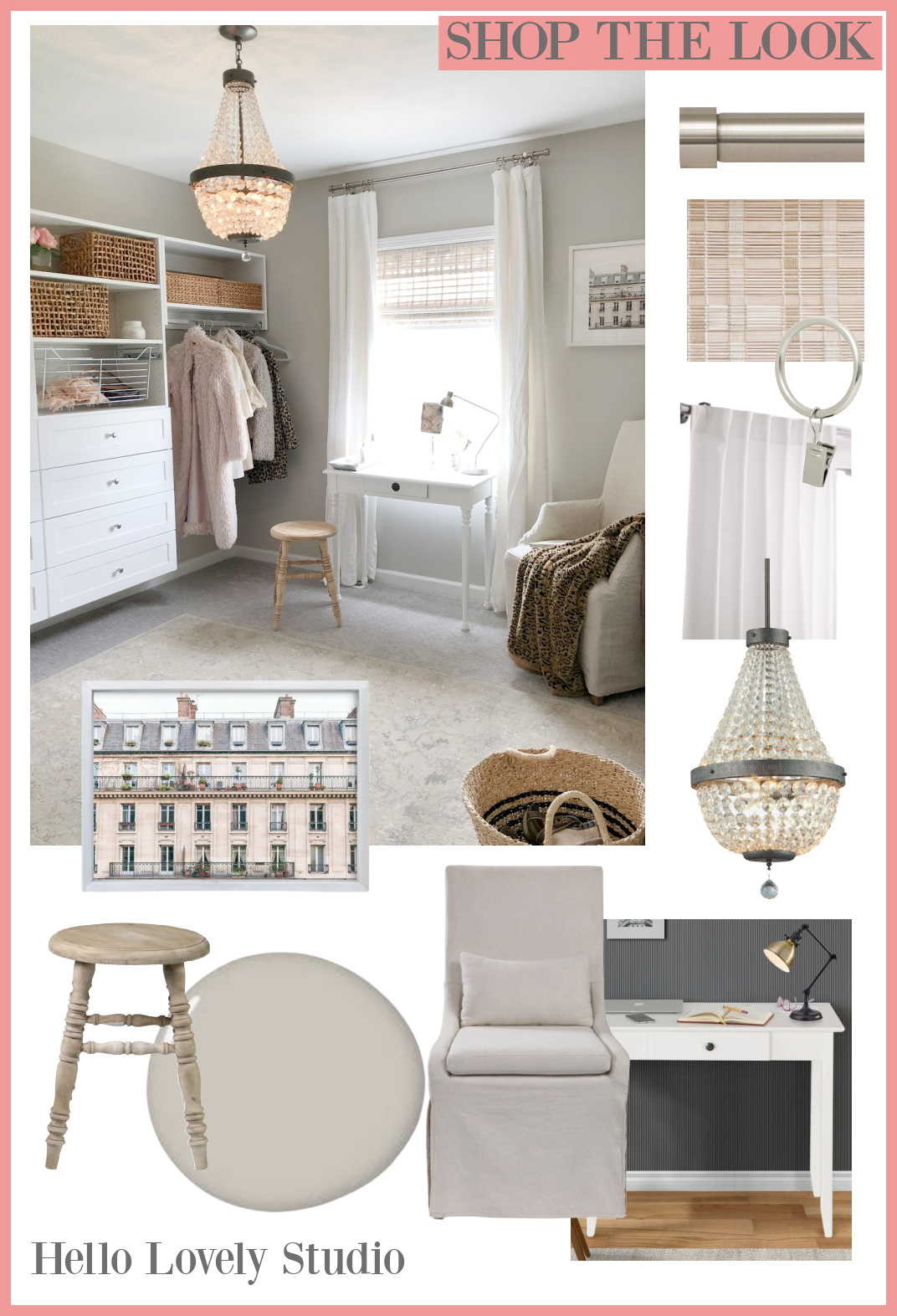 One particular rose has withstood time for 700 to 1,000 years and grows on the wall of the Hildesheim Cathedral in Germany.
Not even the fires of war could destroy it, and the roses inspired a 1919 book by Mabel Wagnalls called The Rose-Bush of a Thousand Years.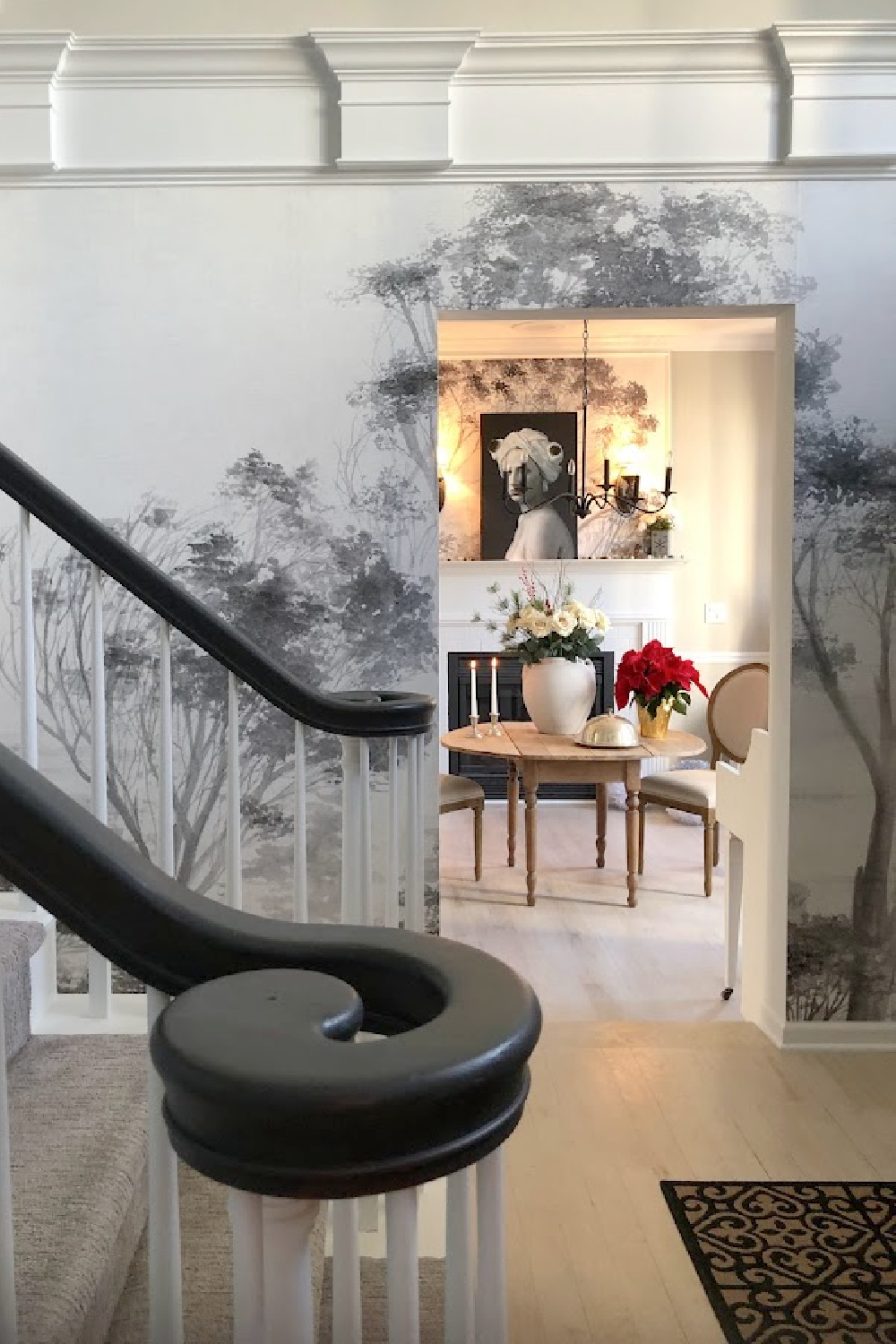 I have yet to read the novel, but I'm sure I will love this author's voice.
Here's a quote by her which is etched into a wall at The Wagnalls Memorial Library: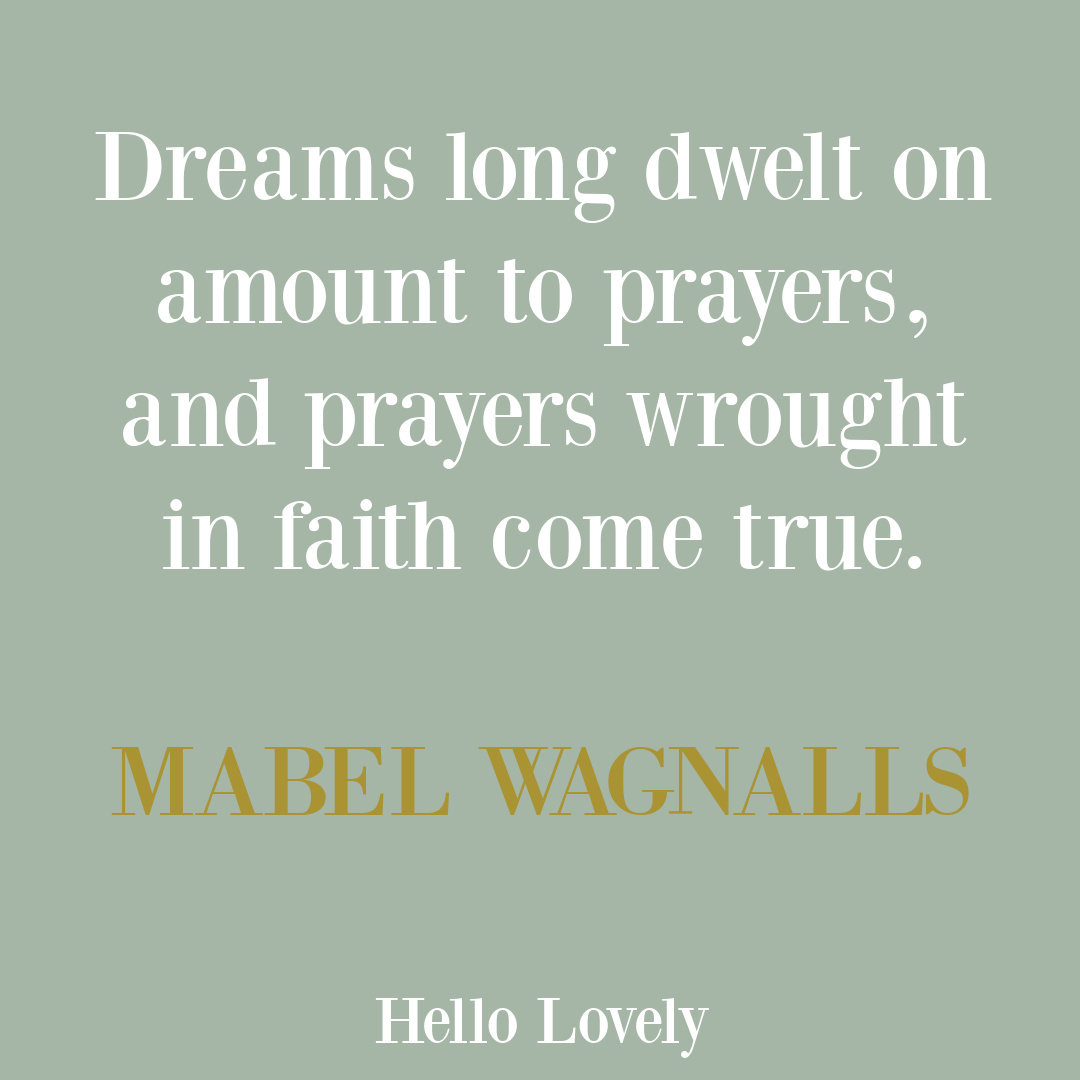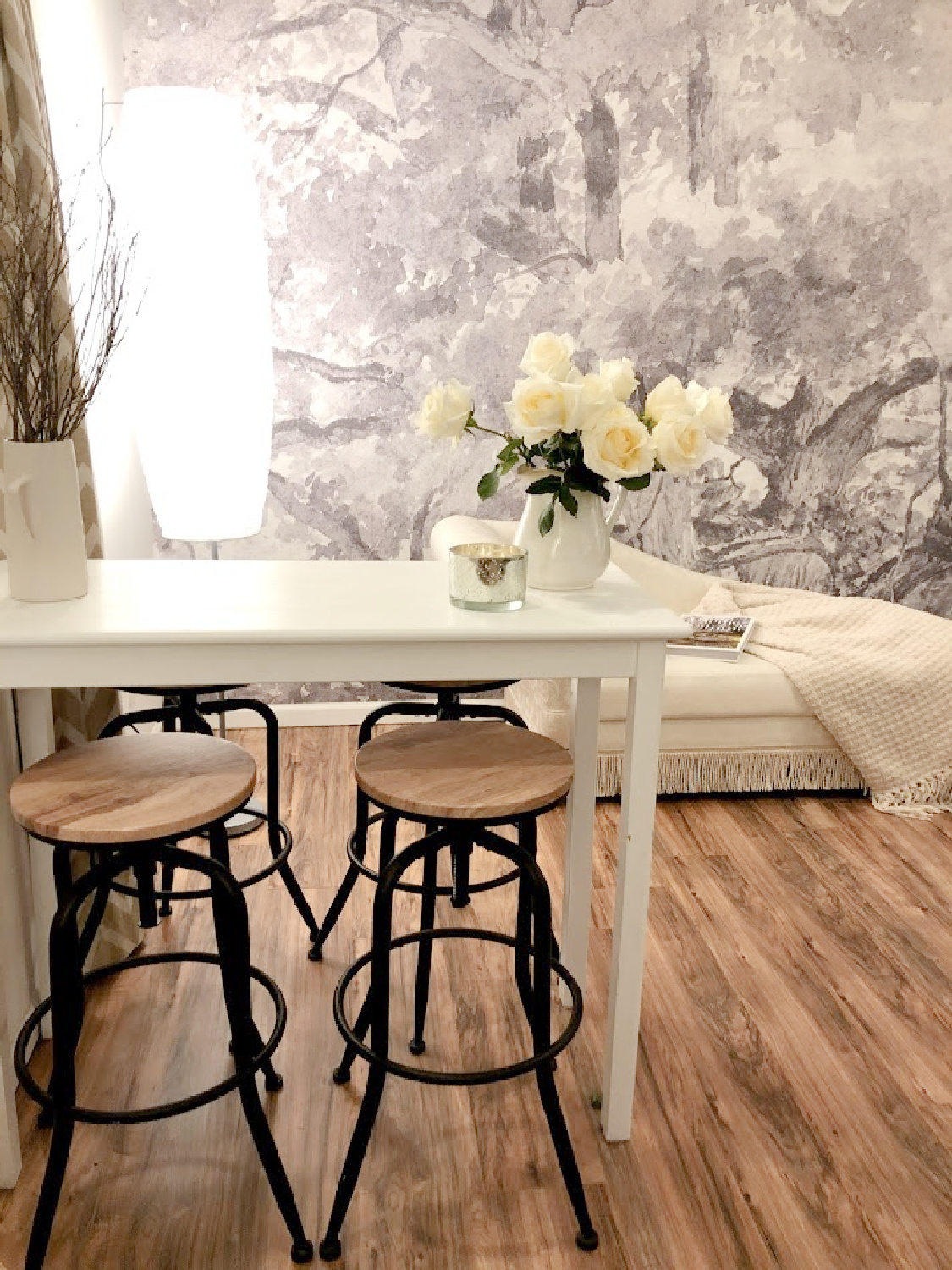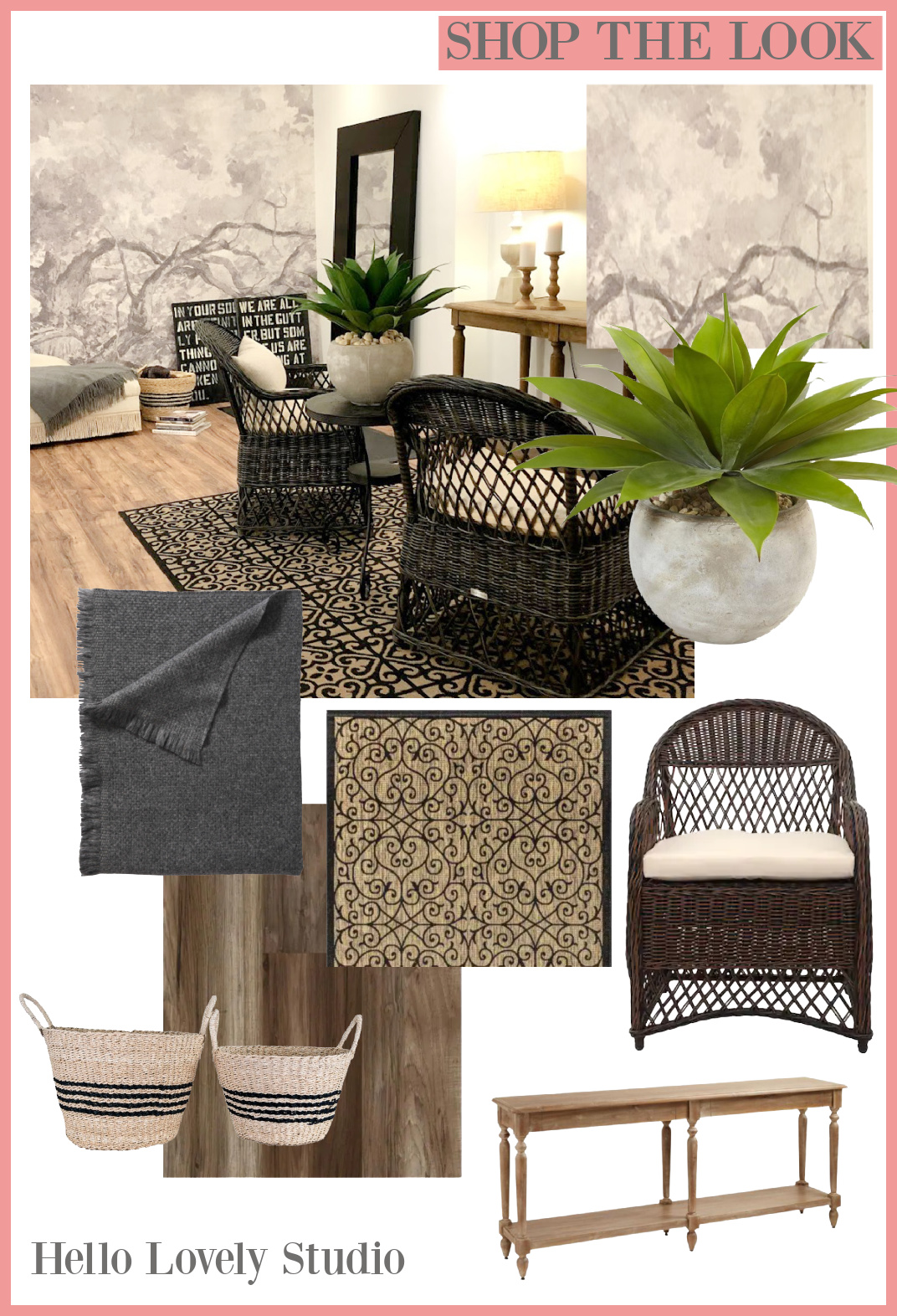 Don't you love the thought of a seed planted hundreds of years ago bursting open with life, blooming with beauty even unto this day?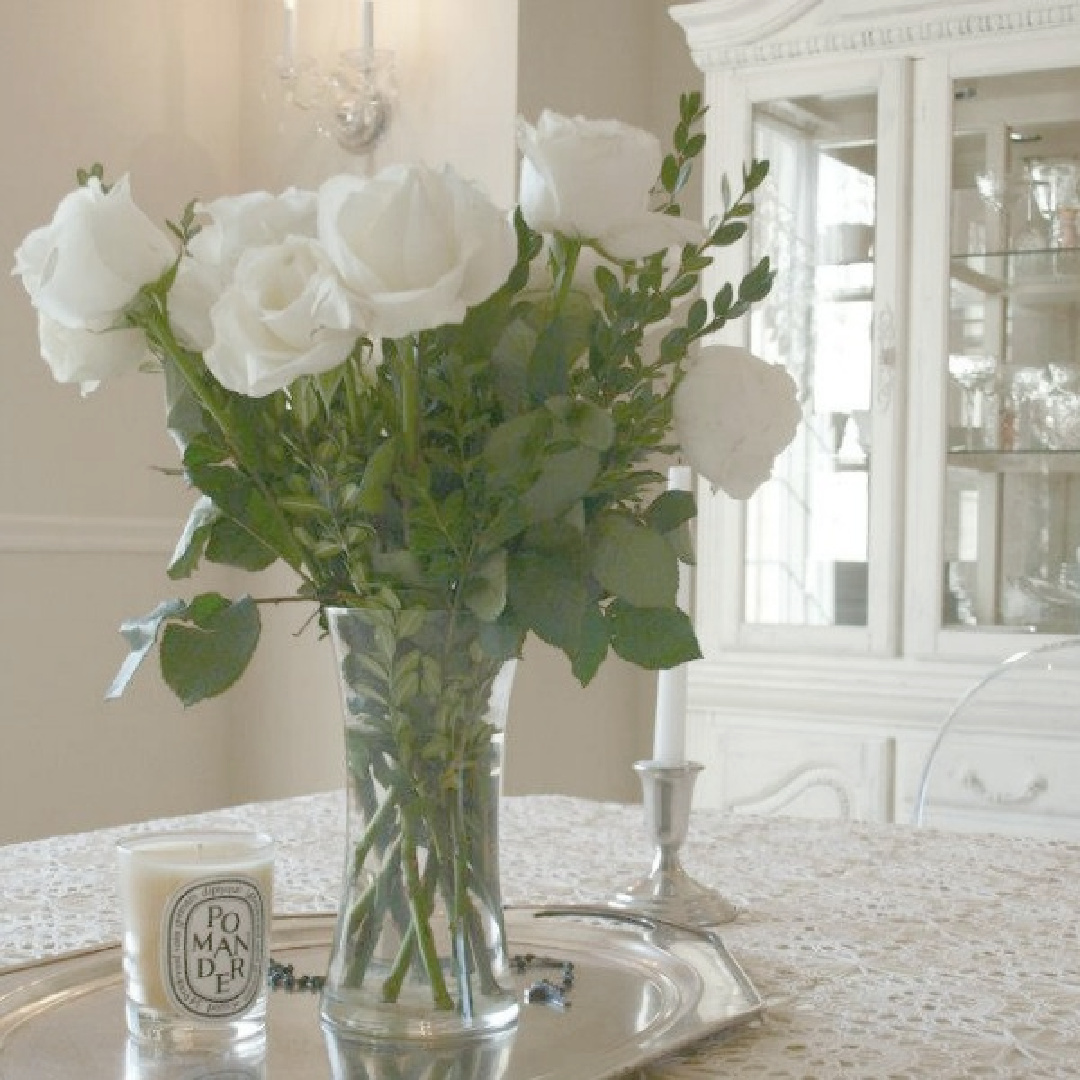 Spending time in a garden or outdoors in nature is such a lovely way to commune with the divine.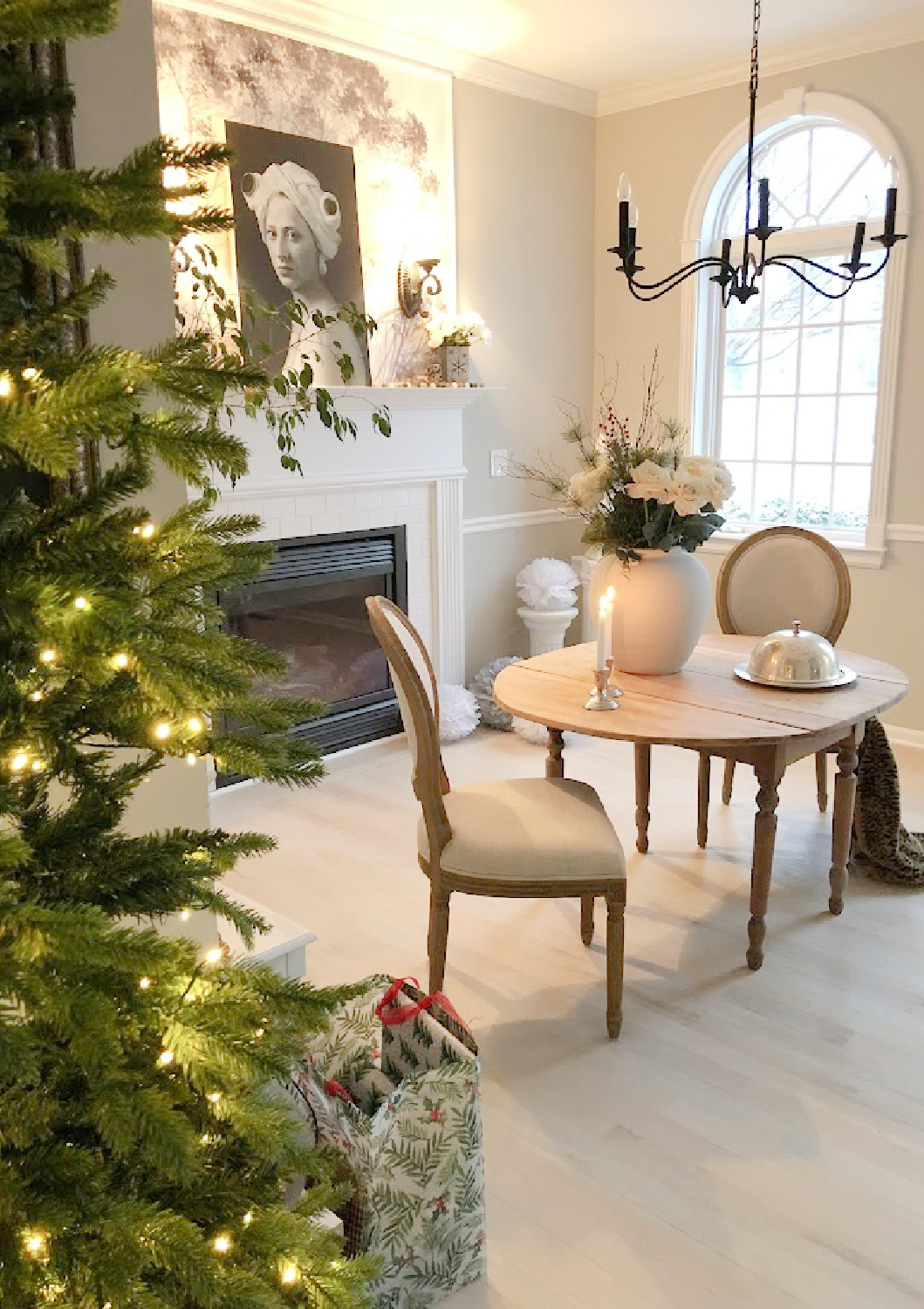 Which is why a long cold winter can pose a challenge.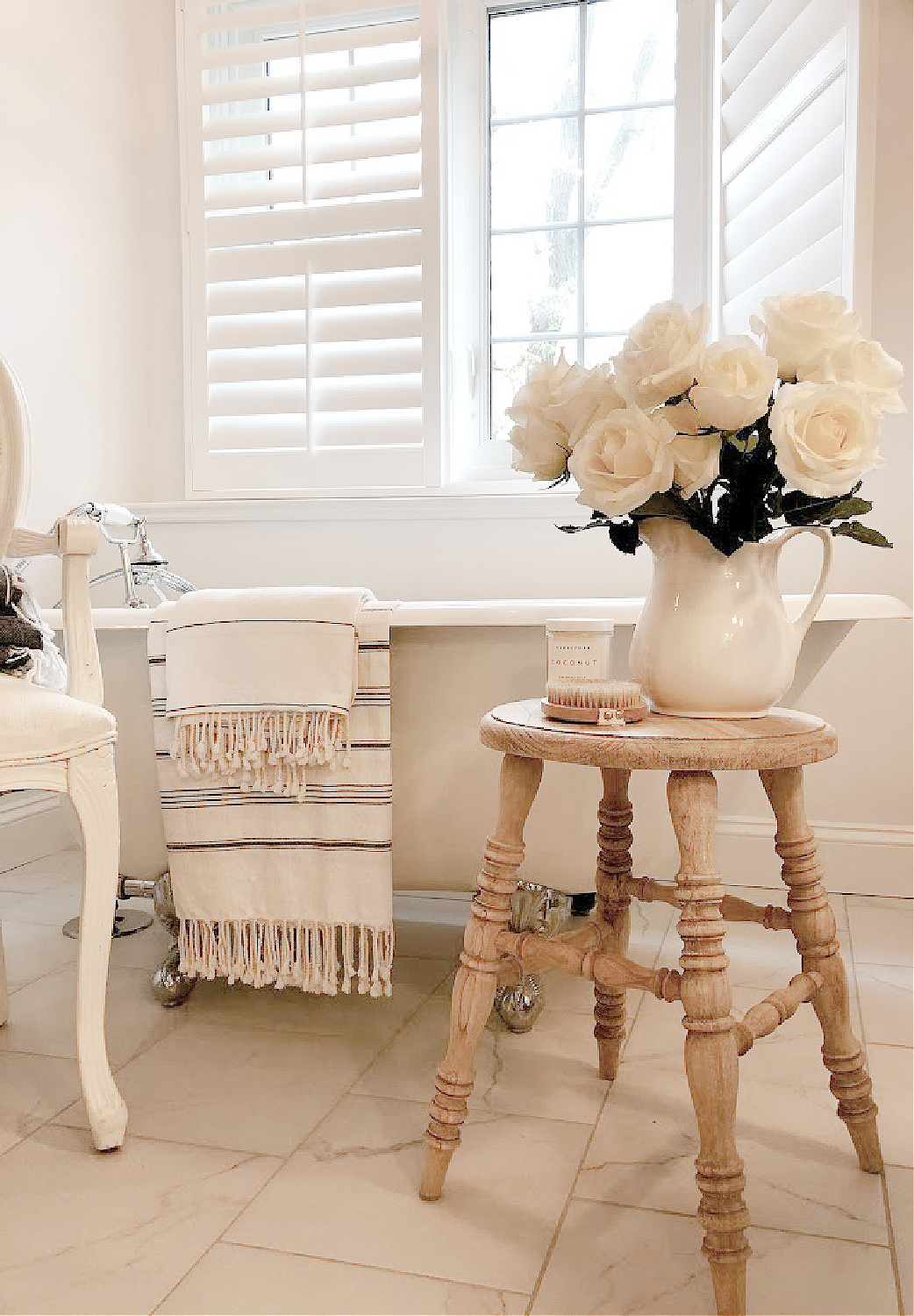 Today the temperature was low, but the skies were sunny, and oh, what a boost of energy I felt!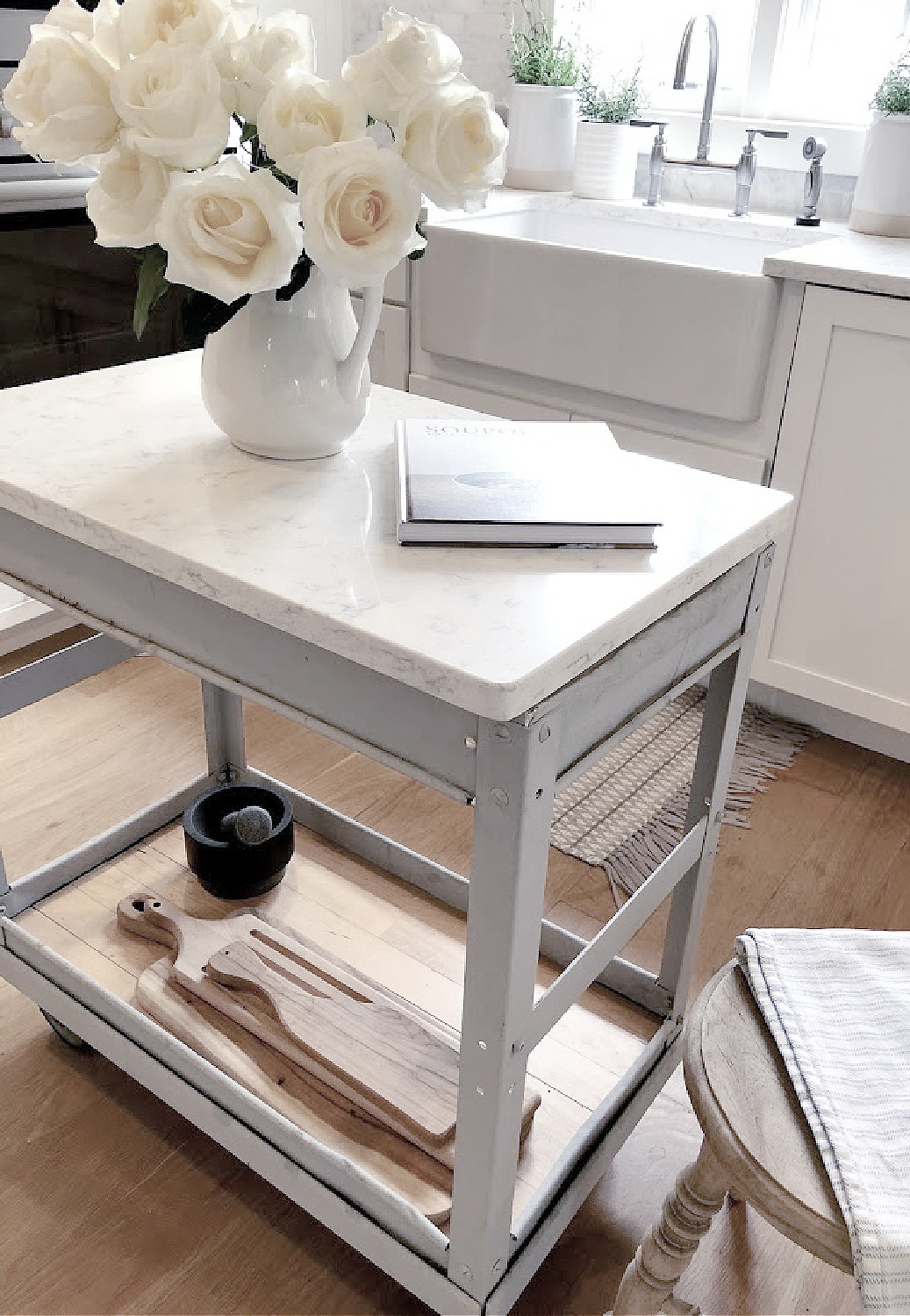 As I swept and vacuumed, I marveled at the gift of the sunshine.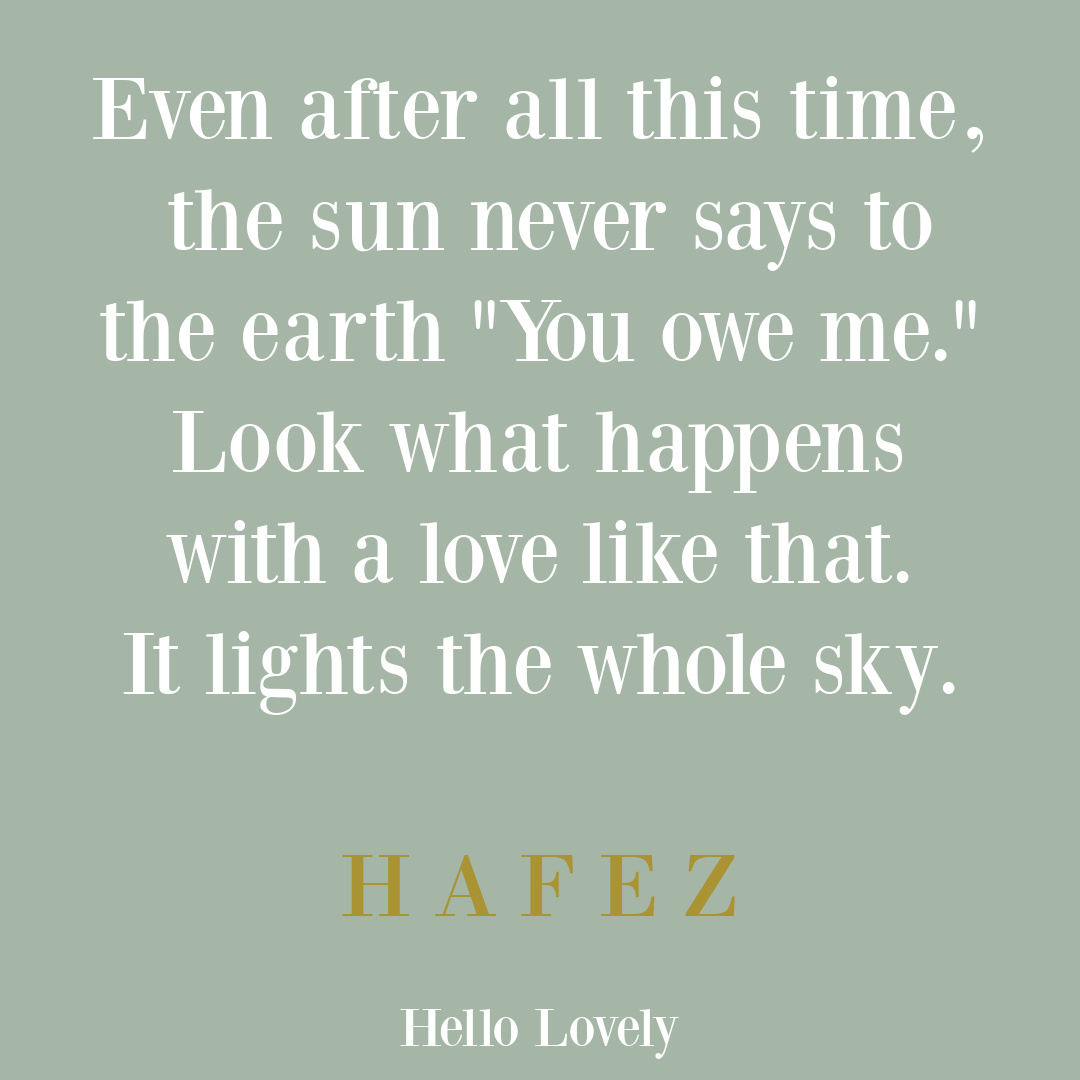 Isn't that a beautiful thought!?! Why is it so very hard for us to freely give without thinking about transactions?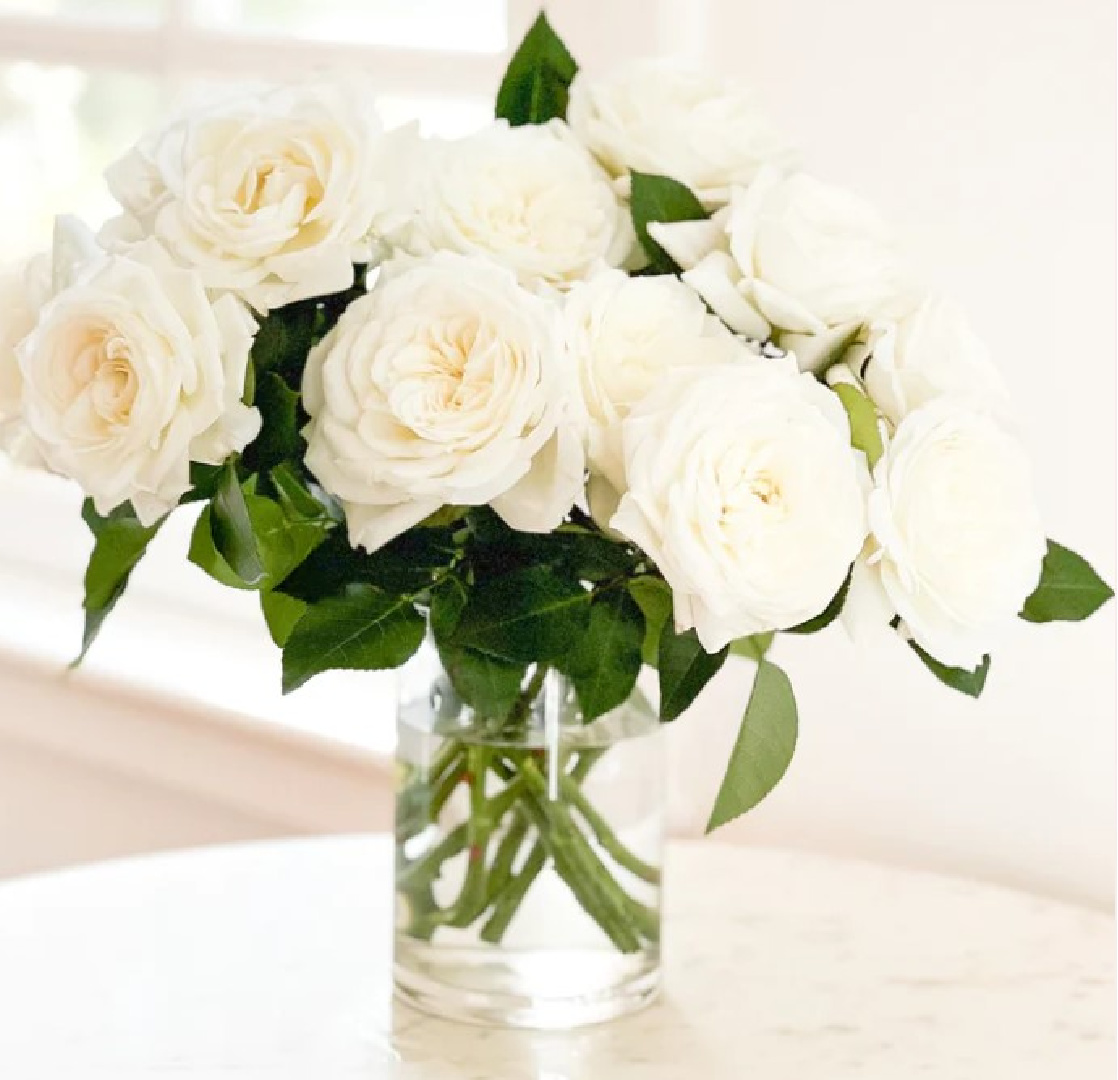 What are the secrets the sun knows, the rose knows, that mostly elude us most of the time?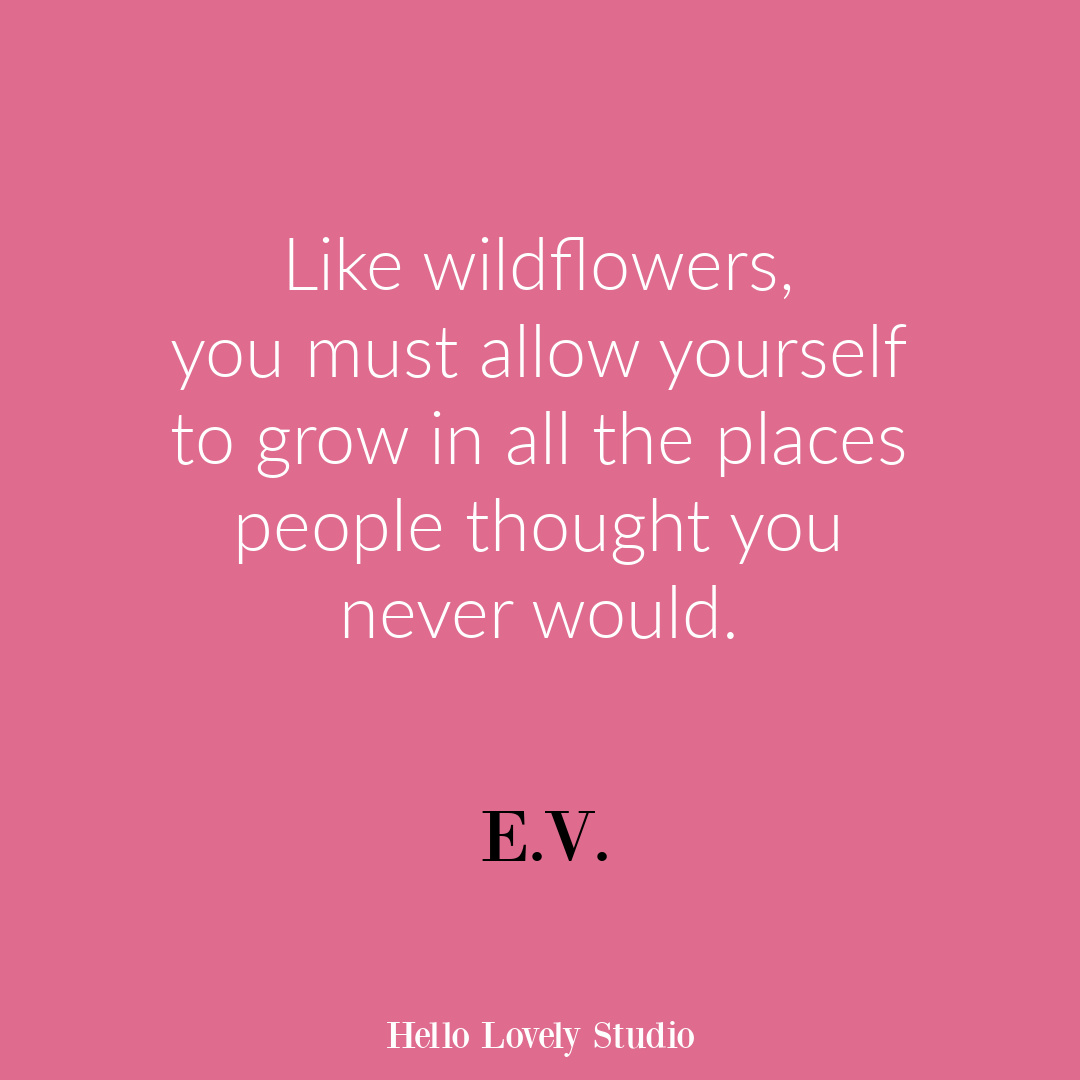 They certainly don't worry about the rain that comes.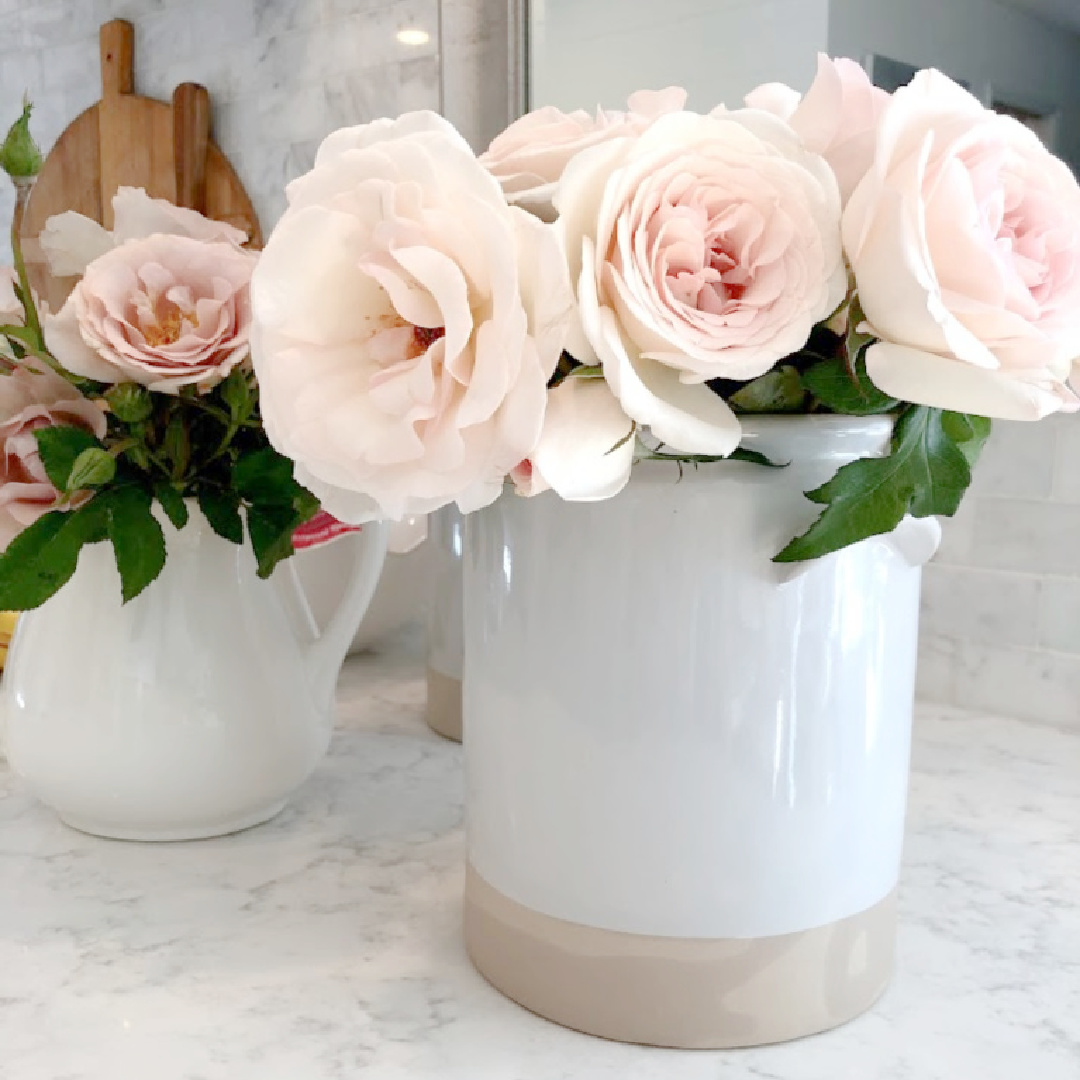 If ever you have saved rose petals, you know that roses keep giving even after they have faded.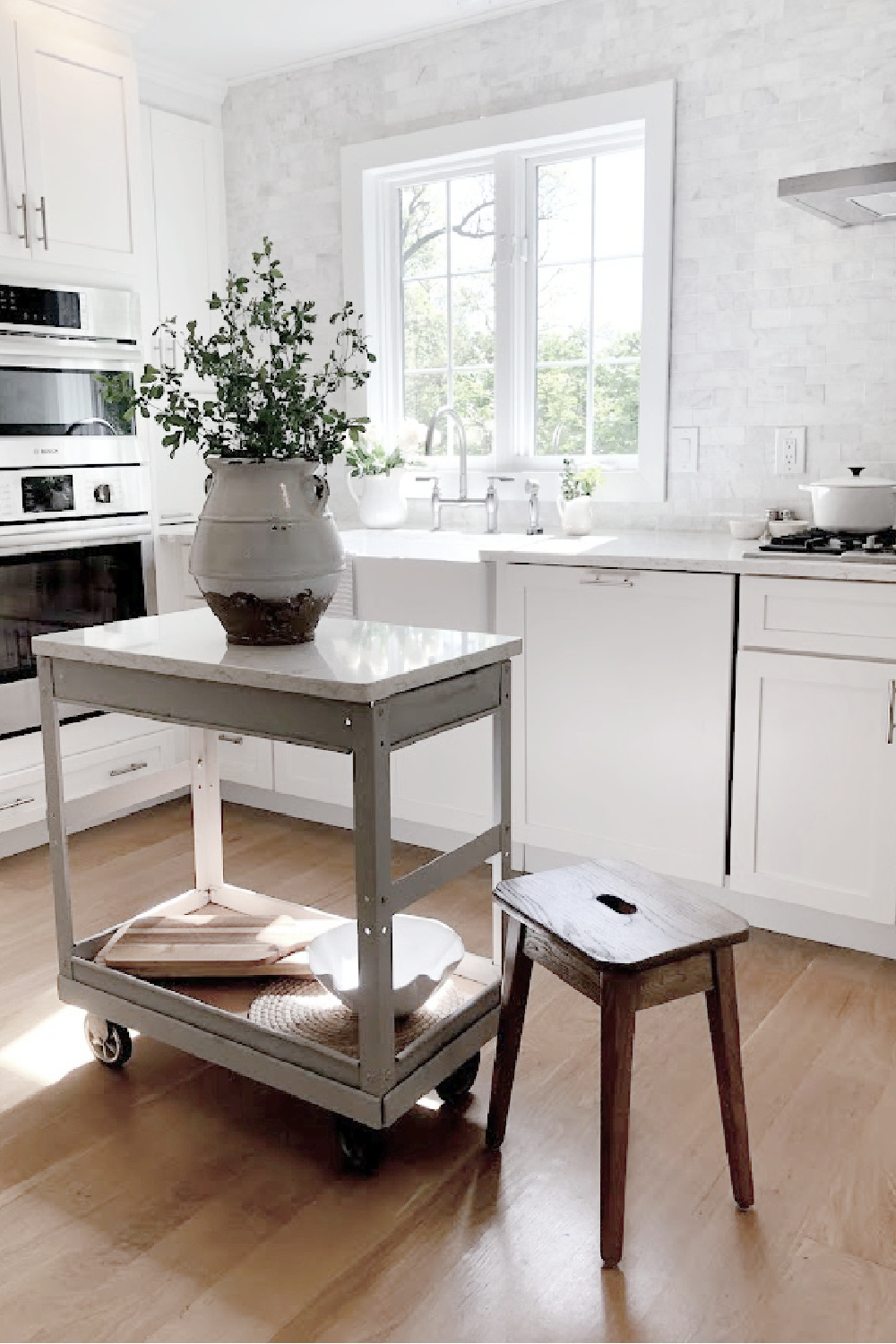 Somewhere, packed away in a little box in our basement is a quantity of fragrant beads handmade by me of compacted rose petals.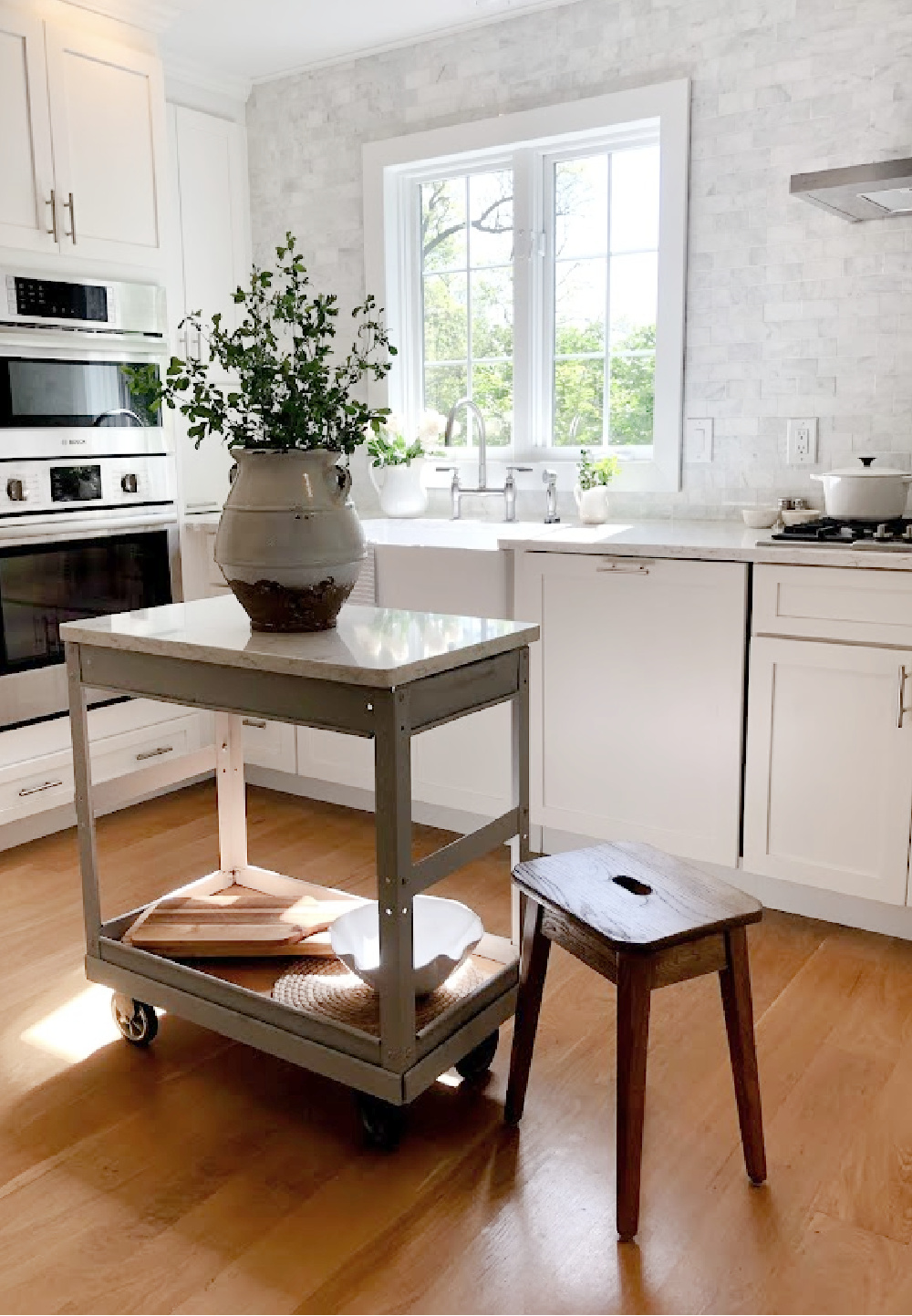 To make them, I recall processing them and cooking the pulp in water.
What a wonder that they retain their lovely scent after all of that punishment!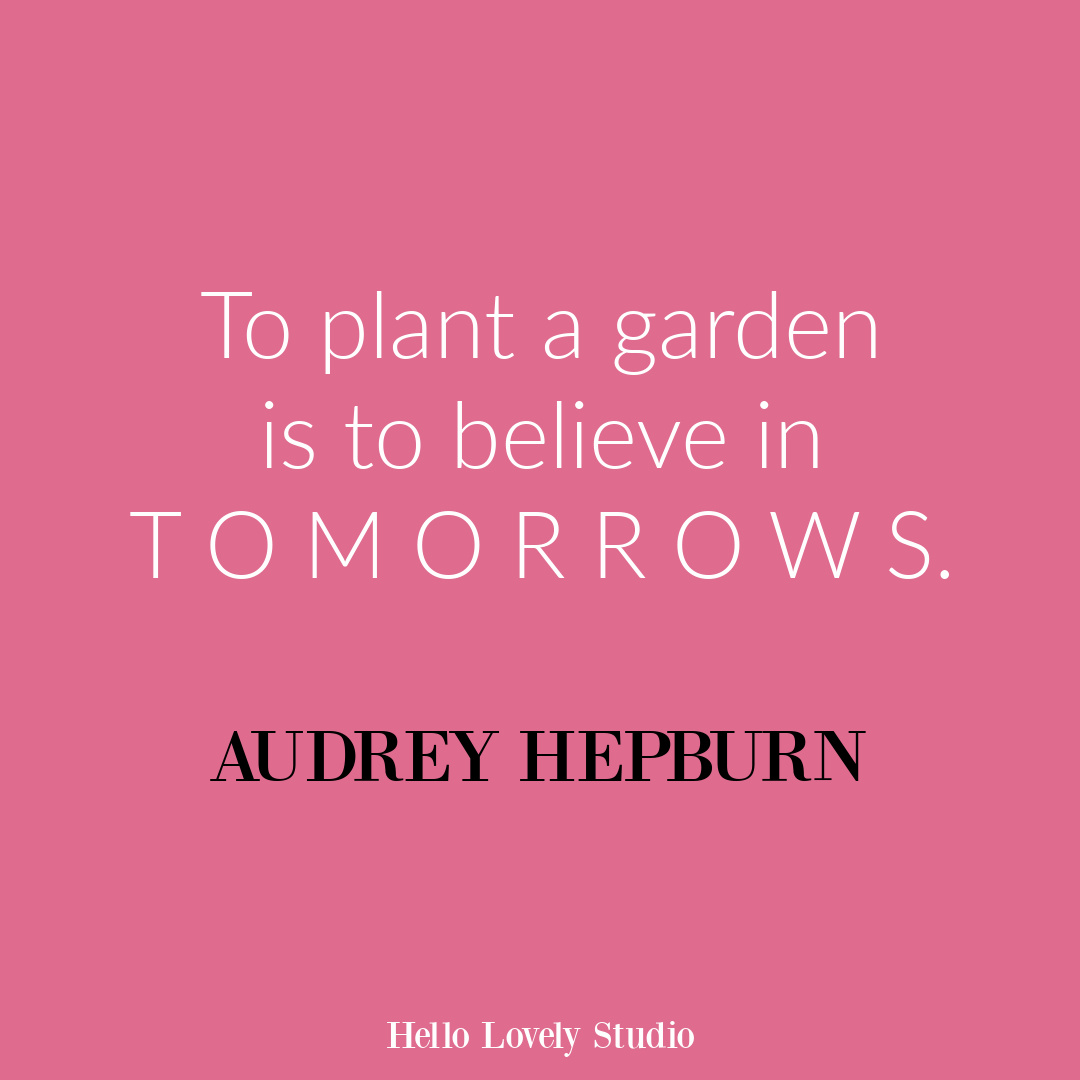 I just thought of another way roses add a healing layer to my life personally.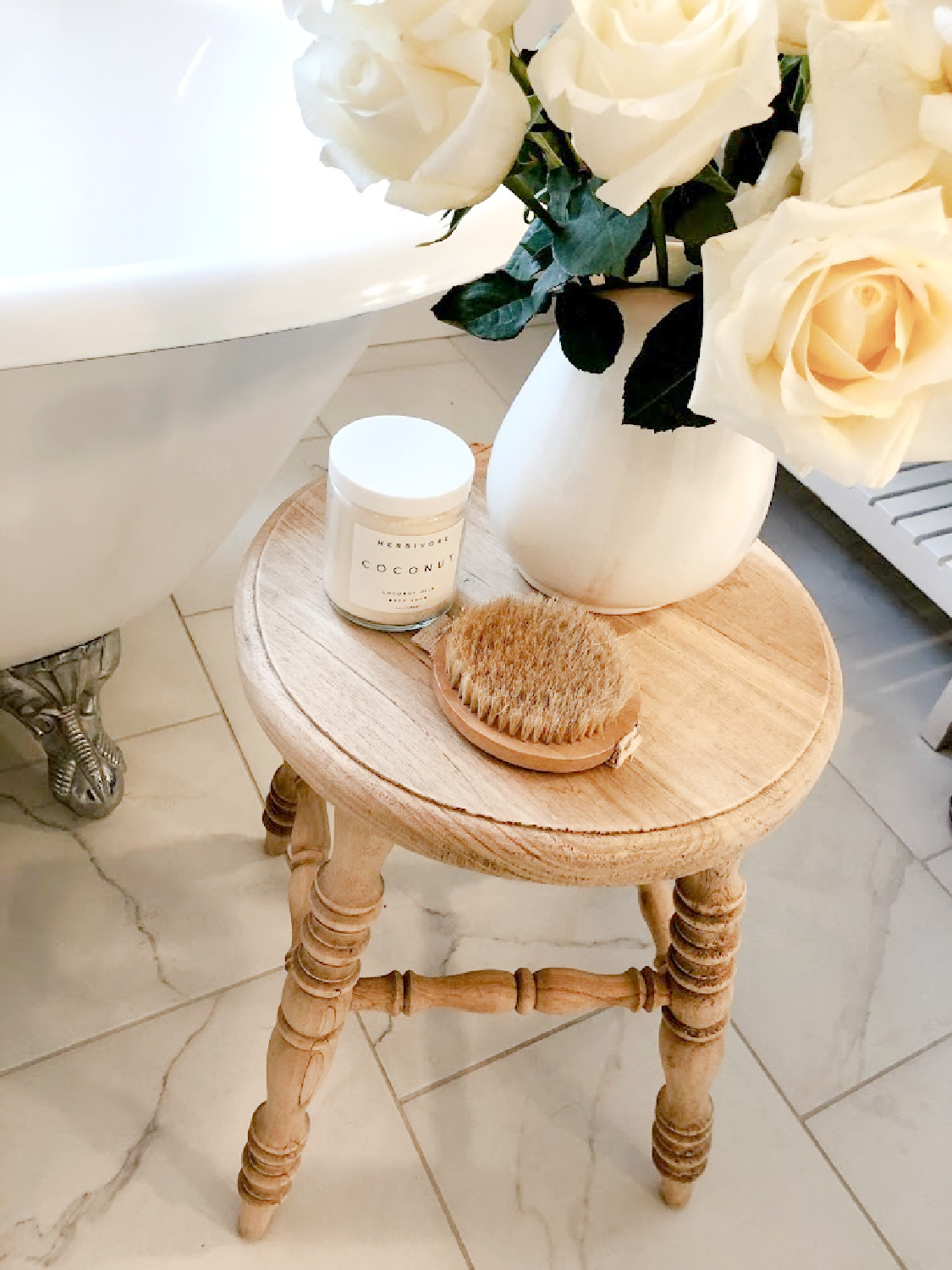 Rosacea is something I have lived with for almost 25 years, and the most soothing potion when it flares?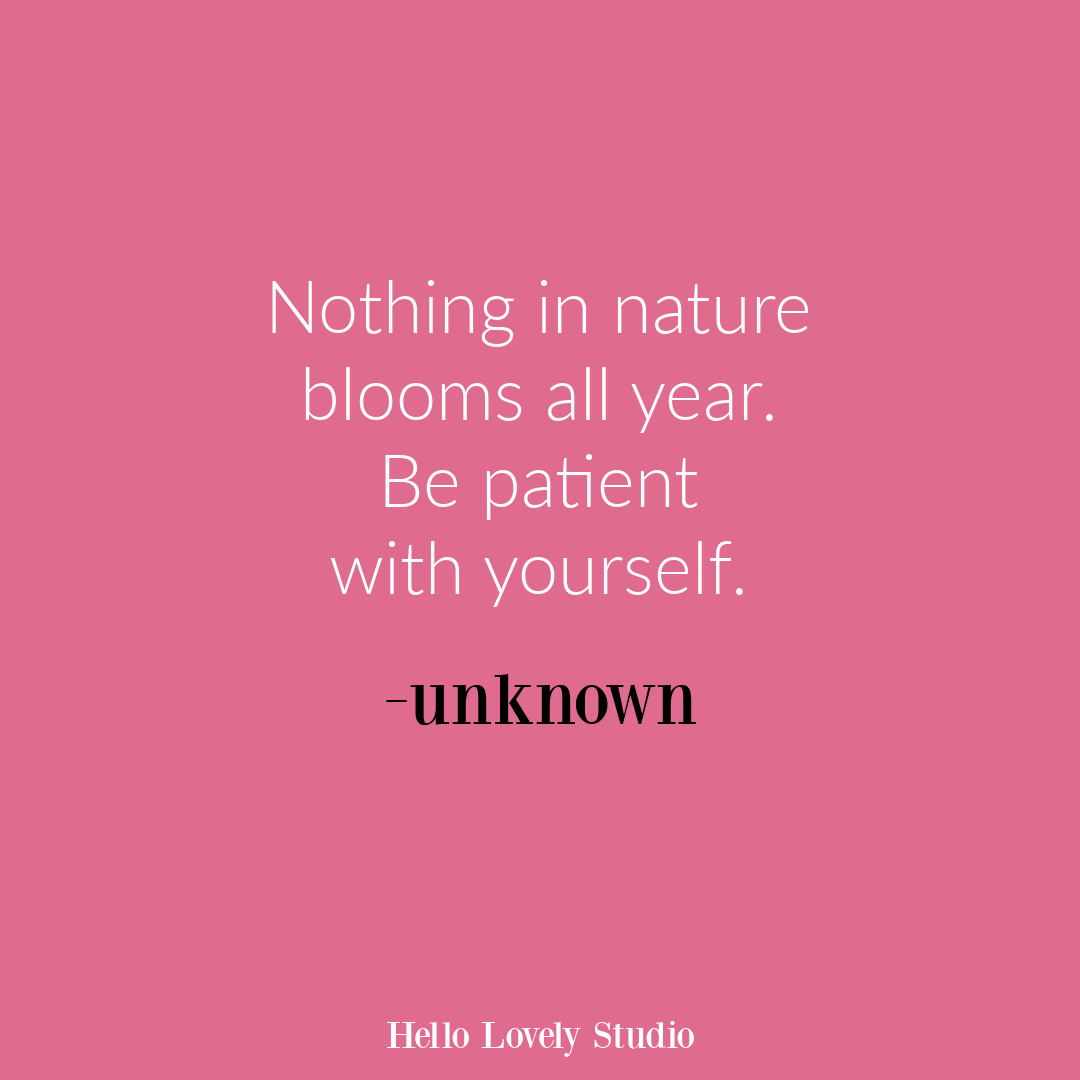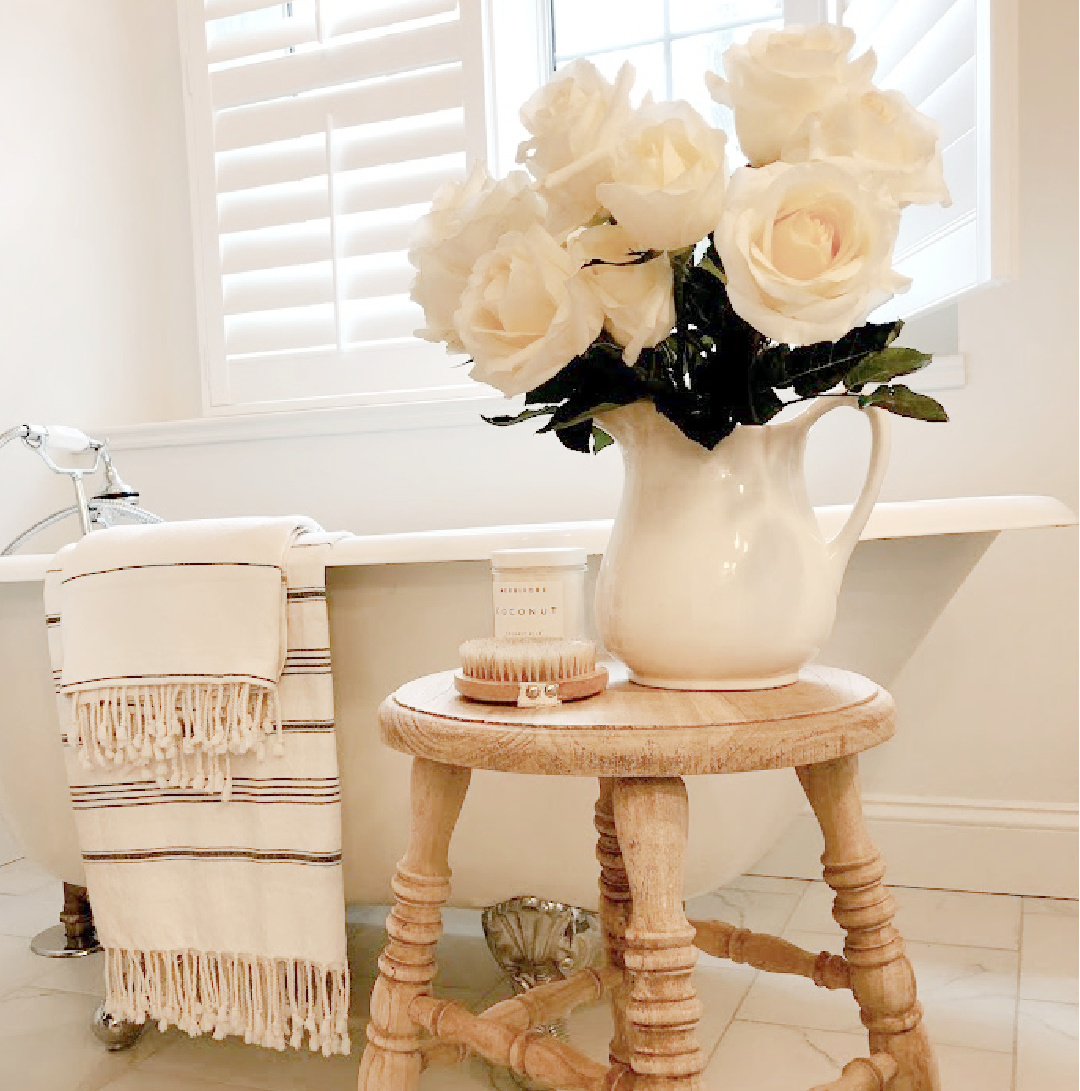 Organic rosehip oil…the rose can produce little fruit called rosehip.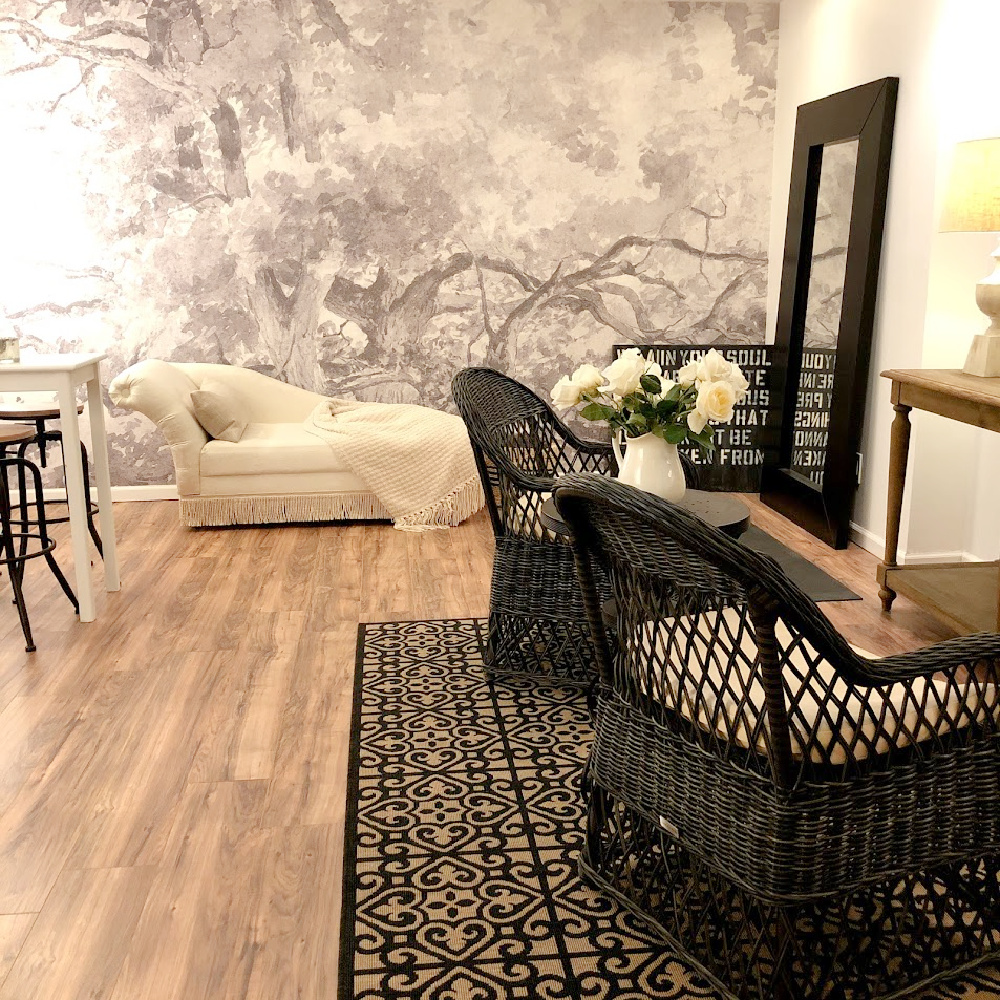 It has anti-inflammatory properties, and if your skin is sensitive, you may want to give it a try.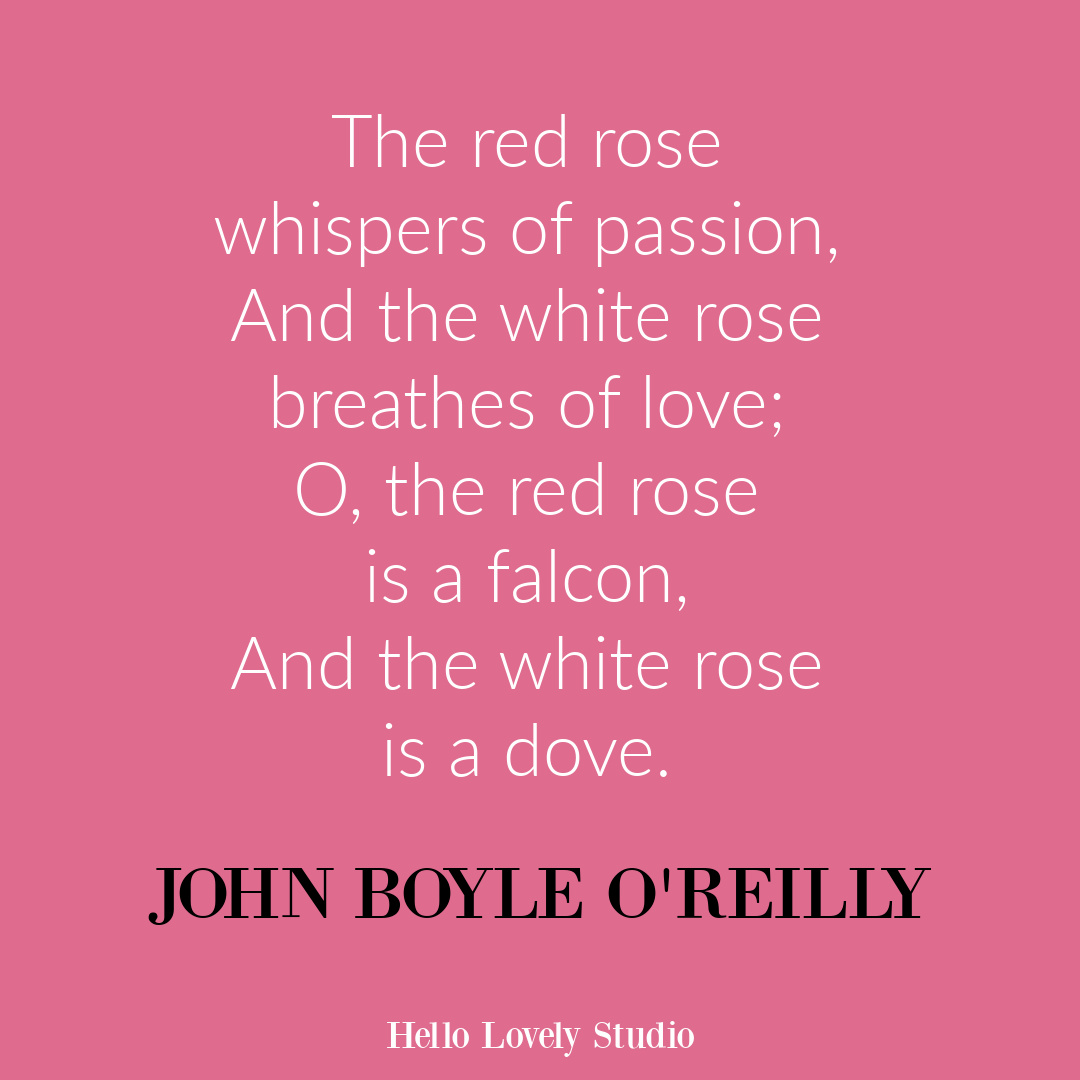 Are you drawn more to the falcon or the dove?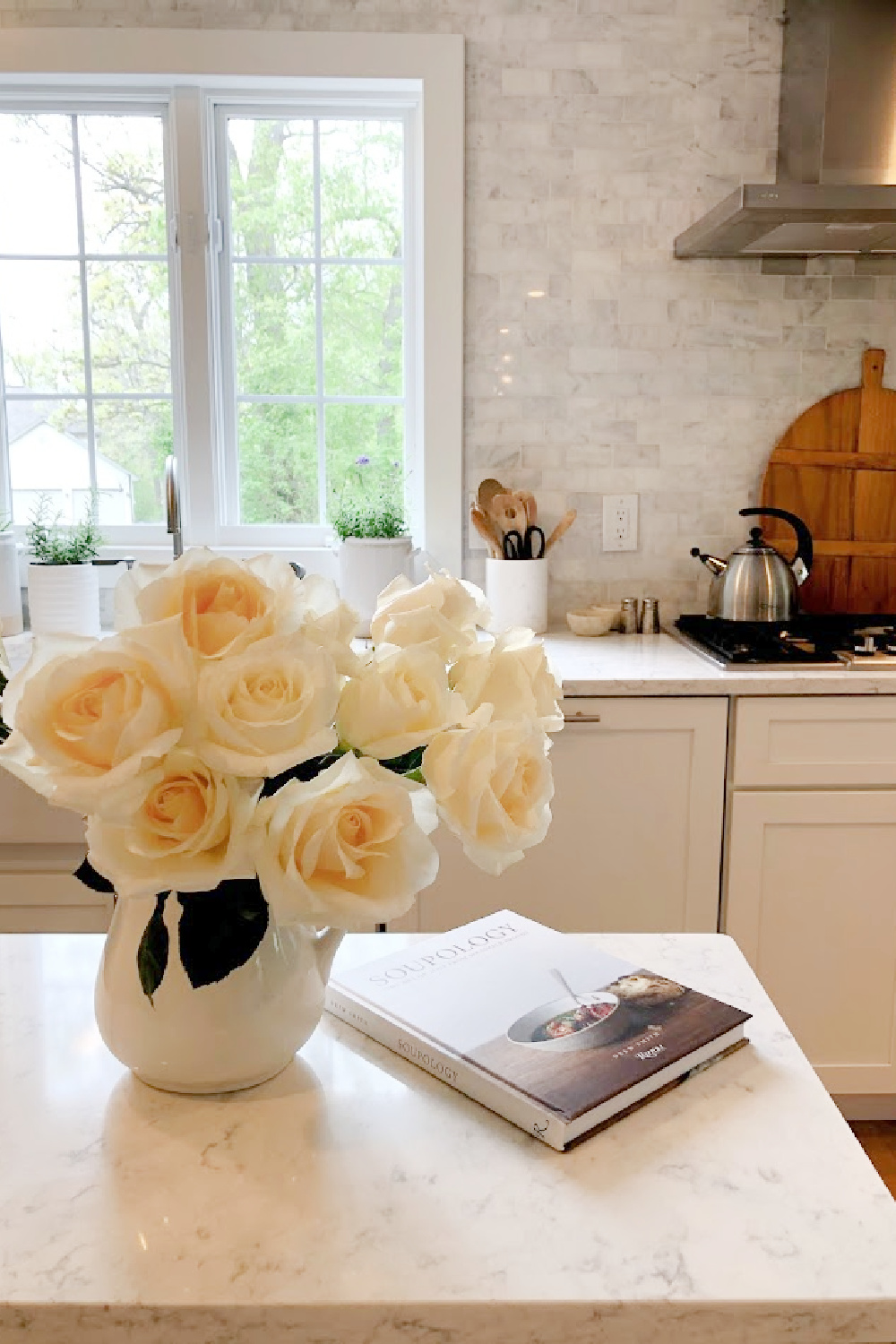 Because, I admire the falcon, but I do love me a dove, love.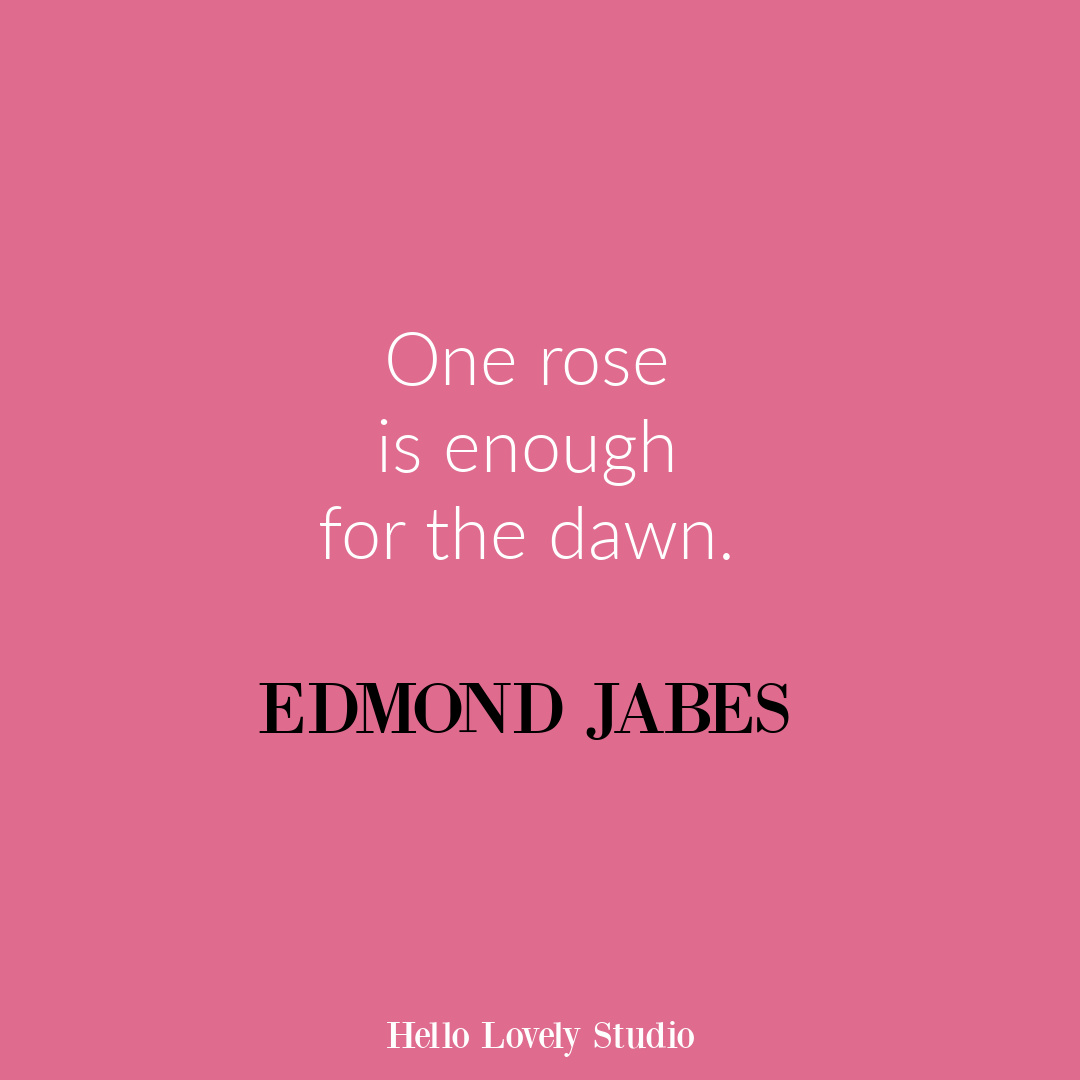 I'm thinking of you, right where you are…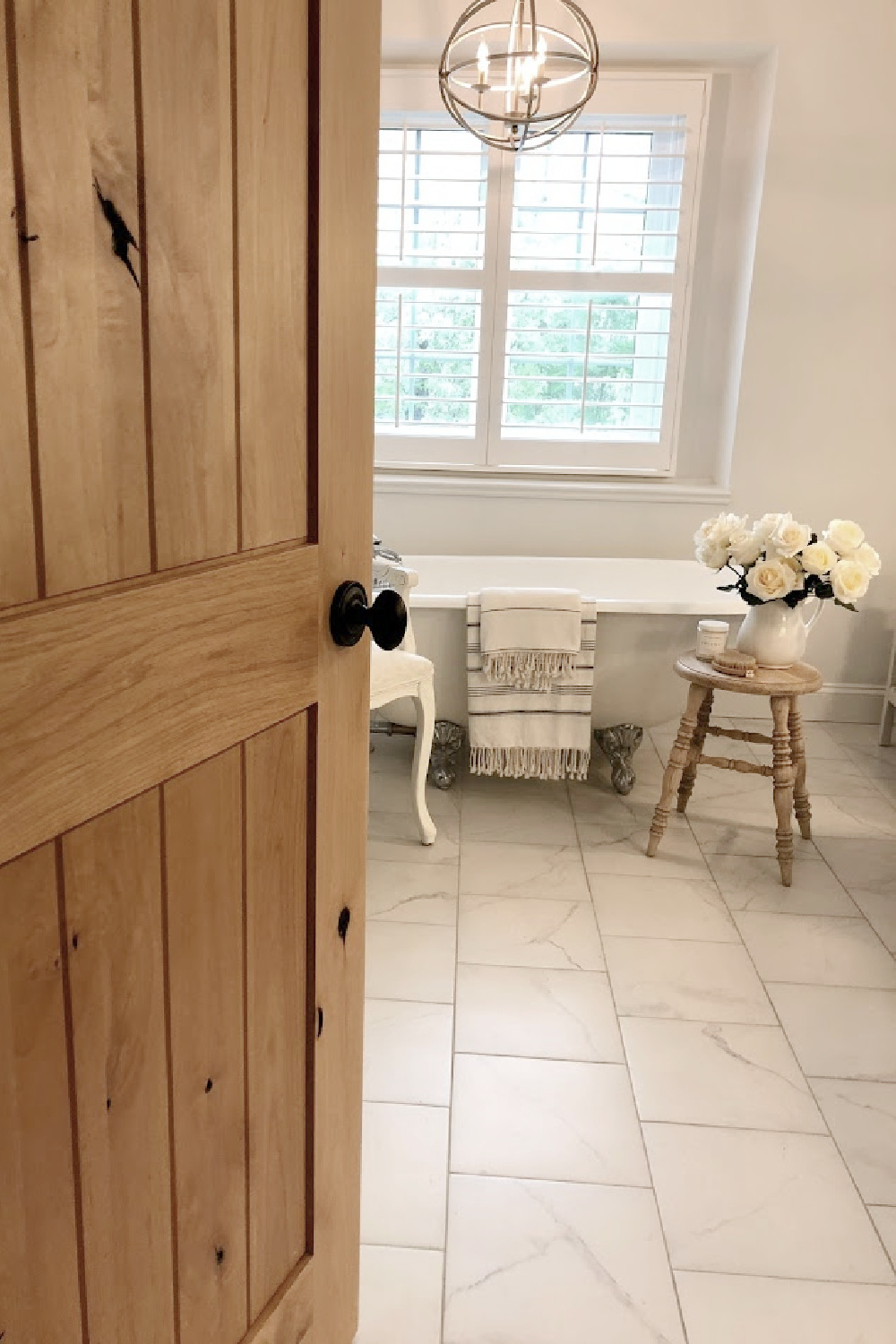 as you start a fresh year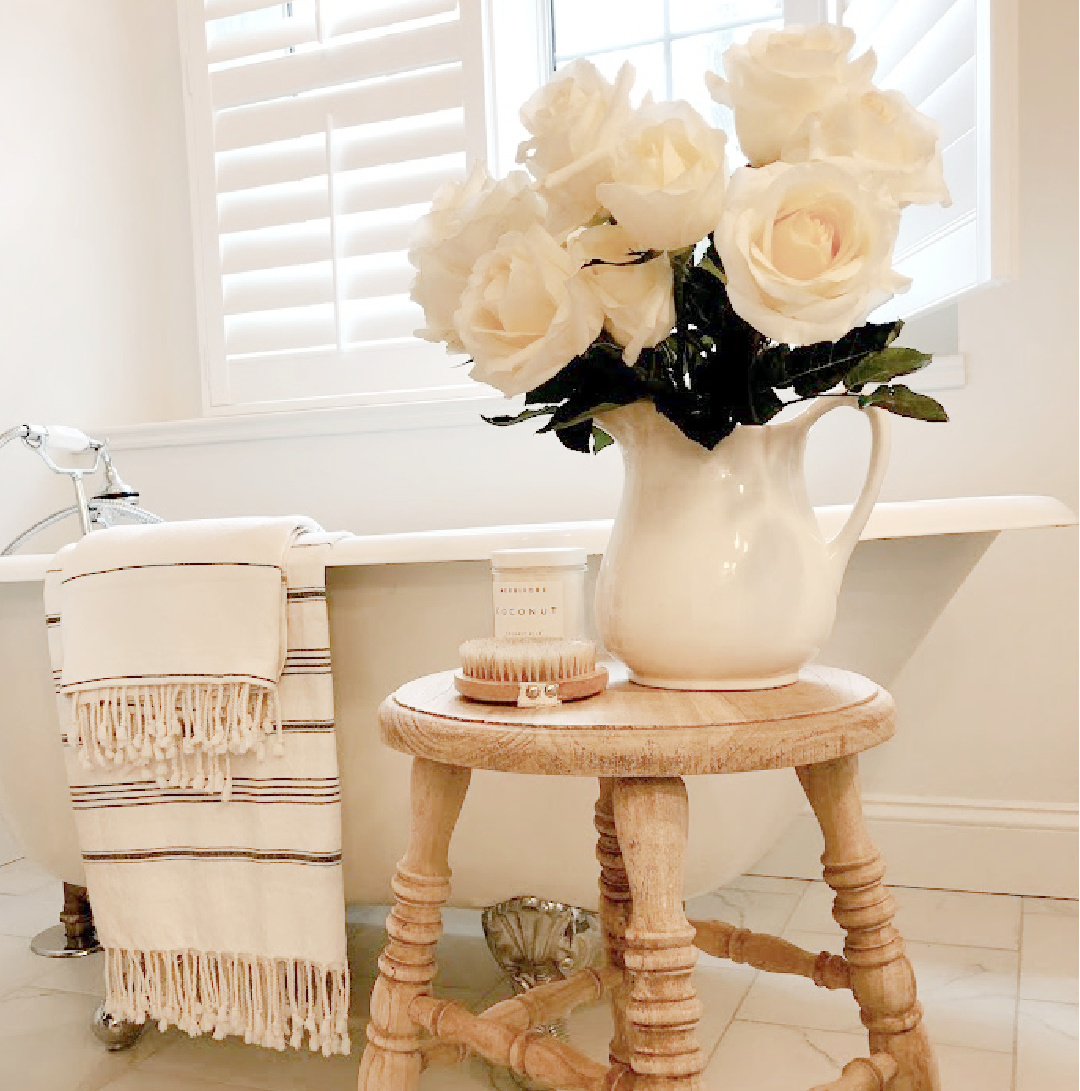 and assess how you will give yourself to it.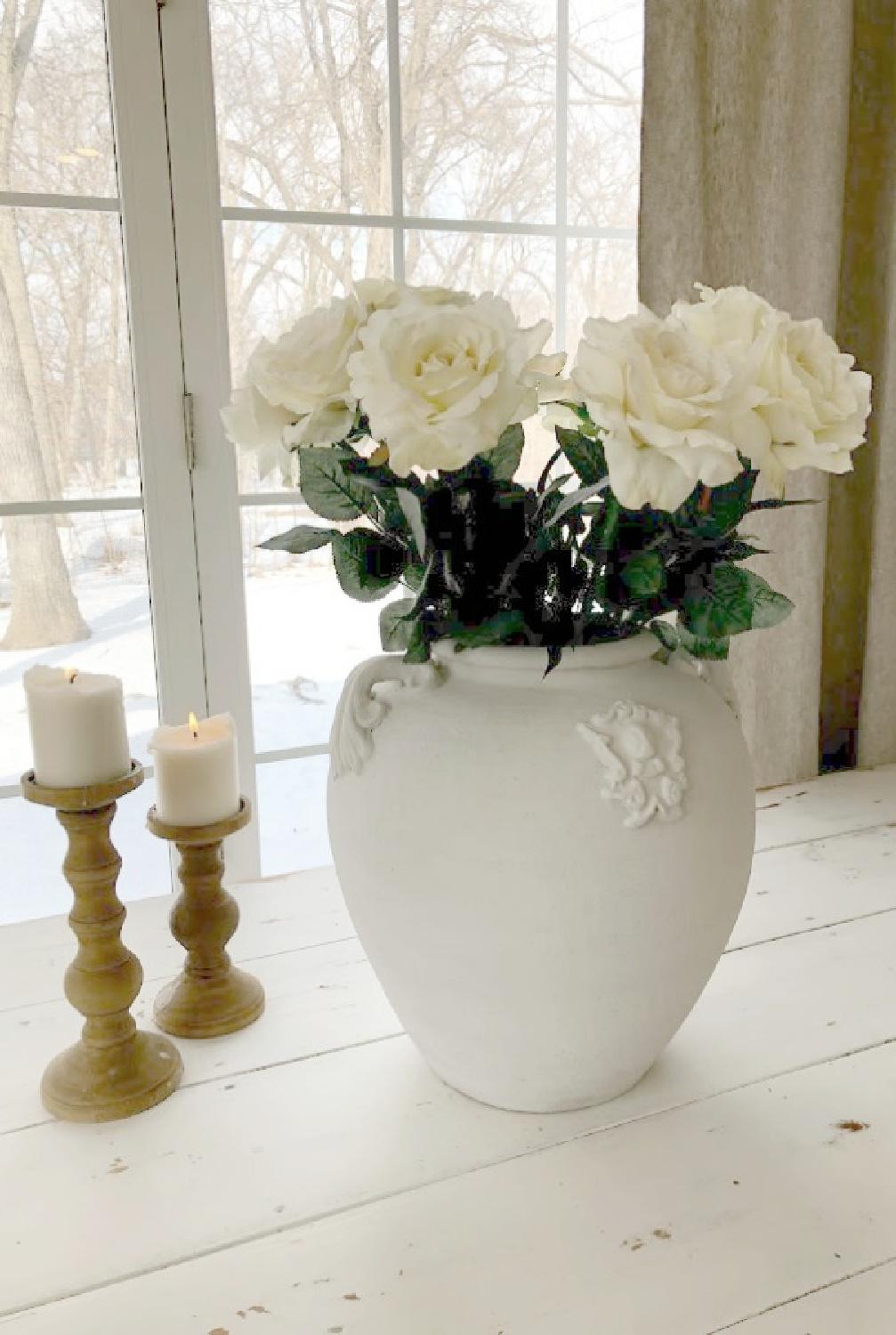 How will you grow? What will you learn and know?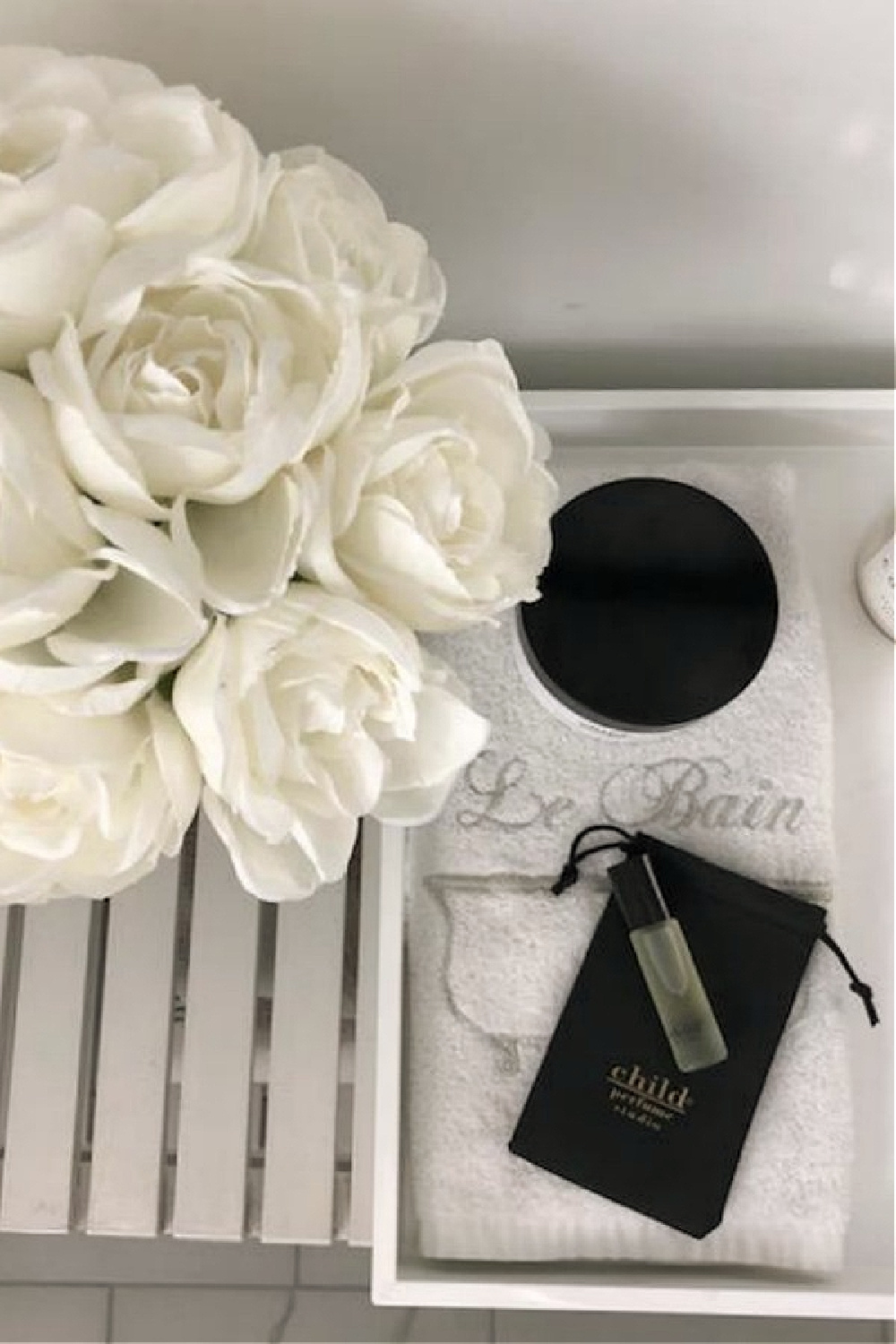 What will you save? And what will you let go?
I am hoping the renovation projects will be complete so that there will be more time to create art.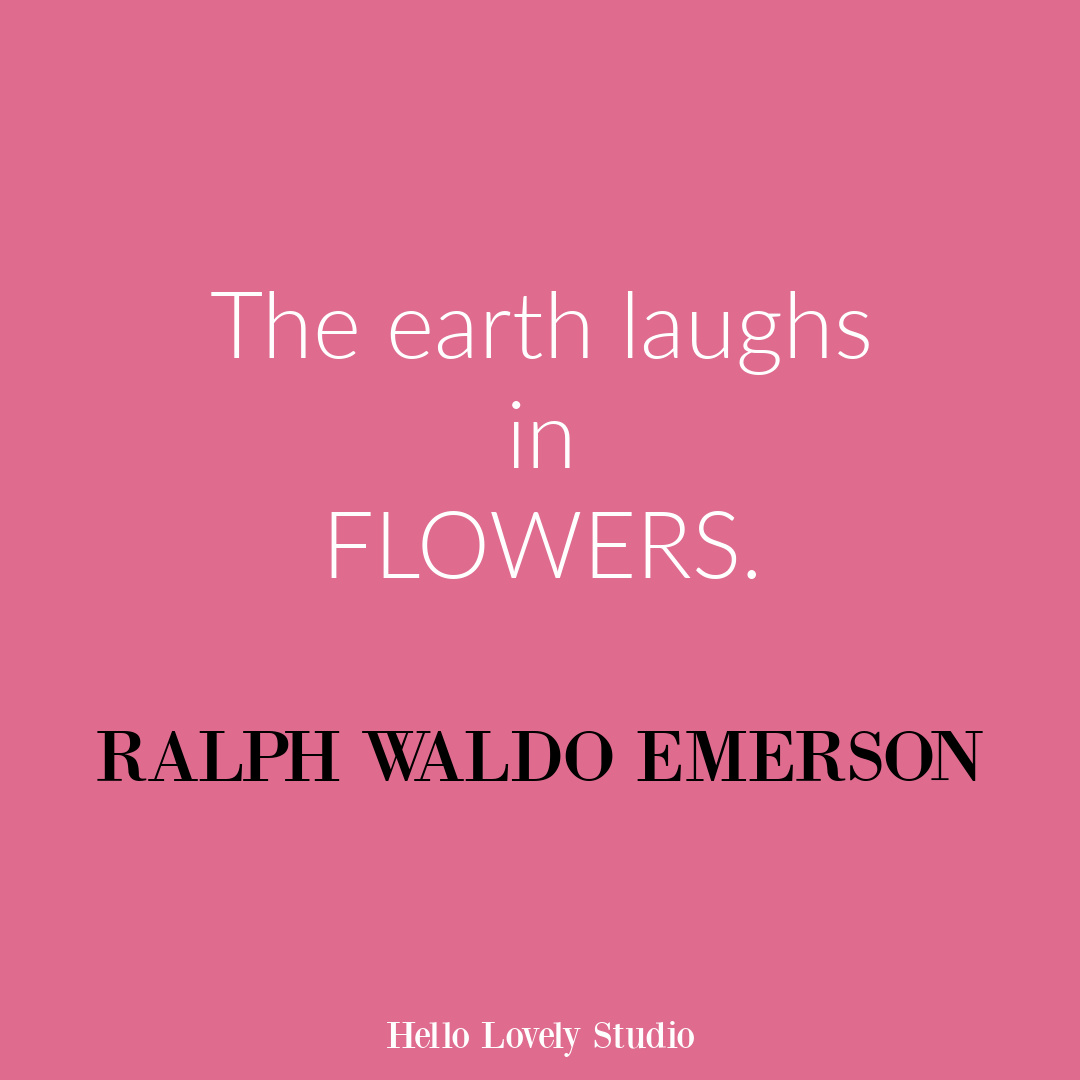 Maybe I will paint or sculpt with clay.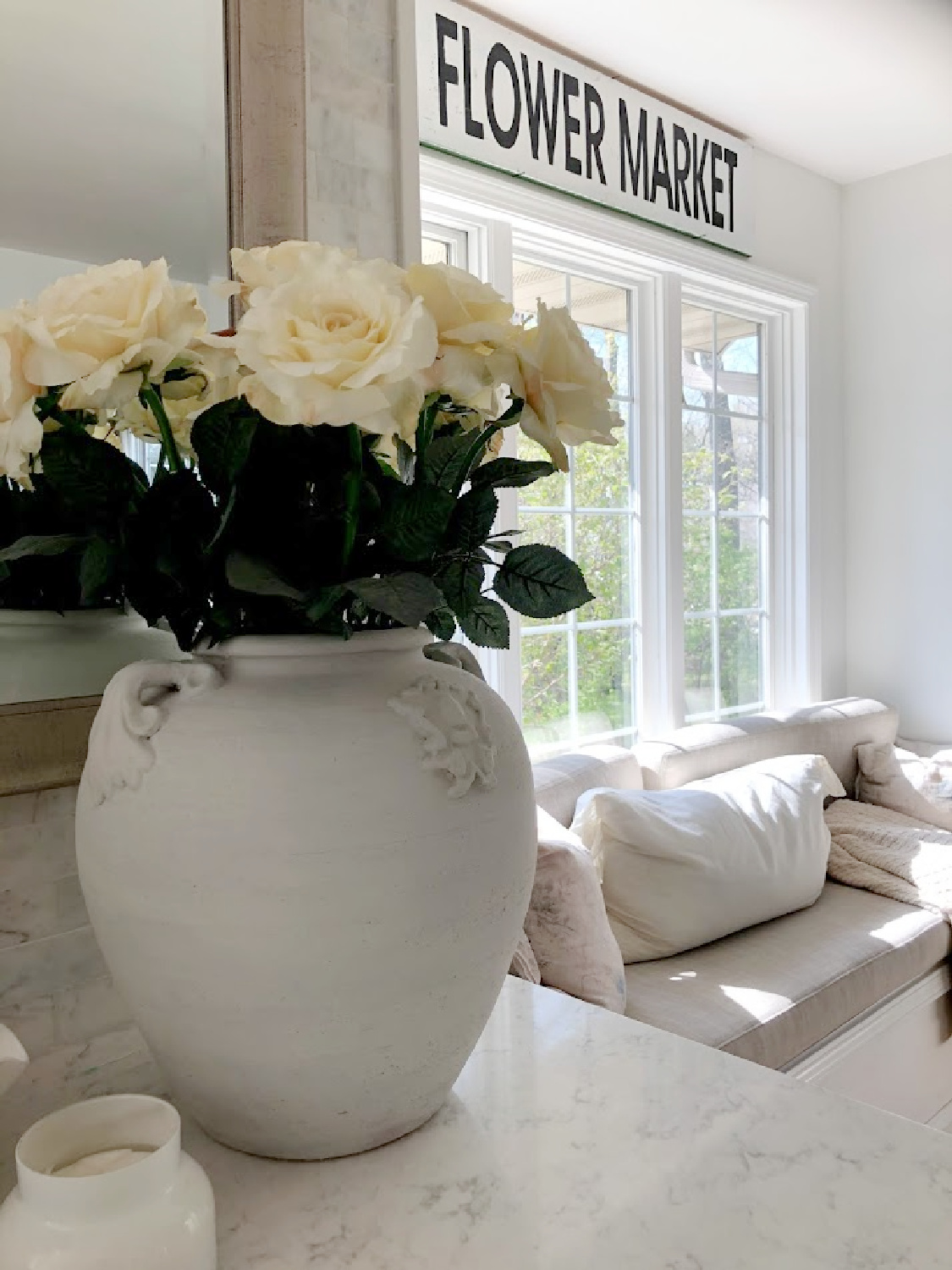 A pottery class?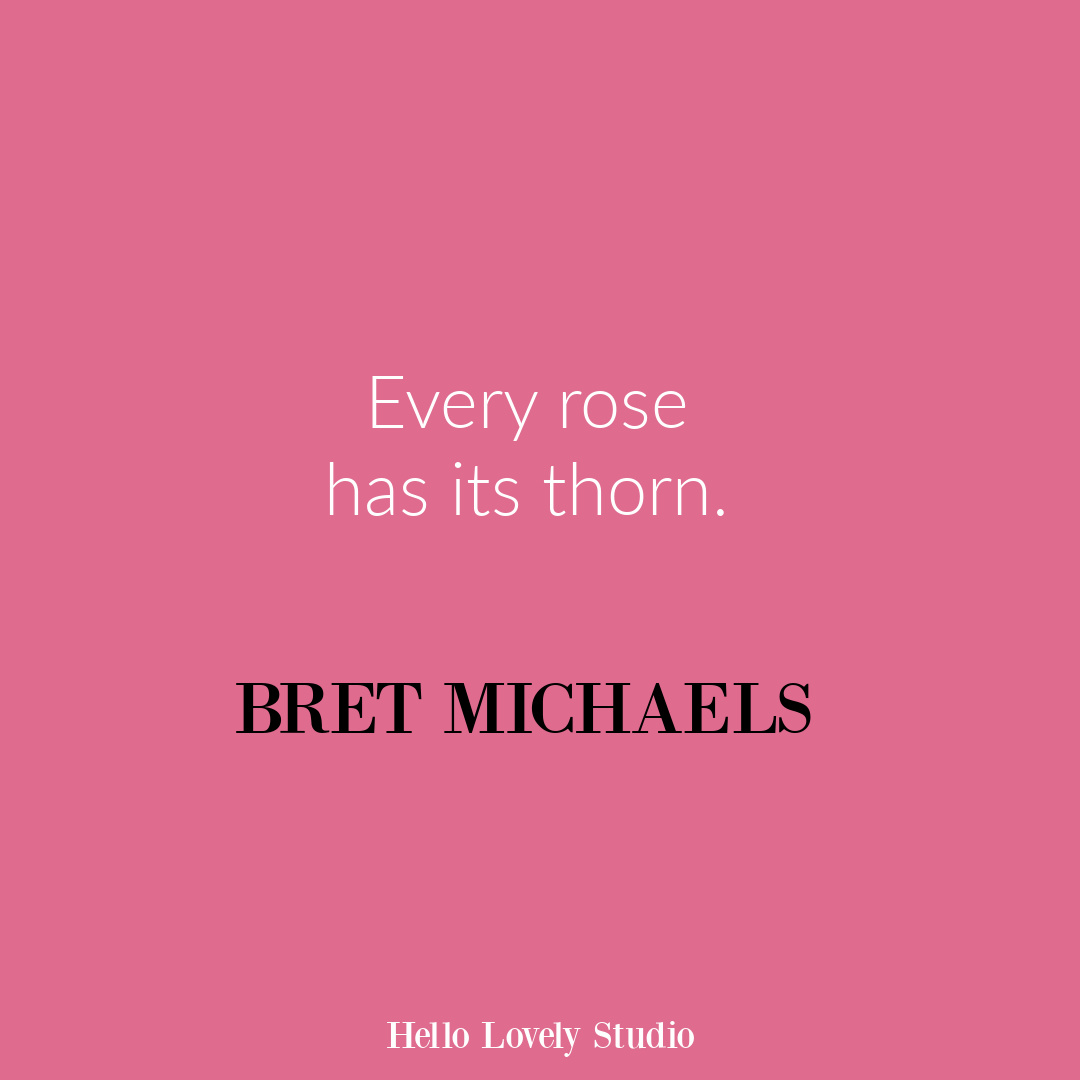 Here's an easy craft if you've ever thought about making plaster roses like mine.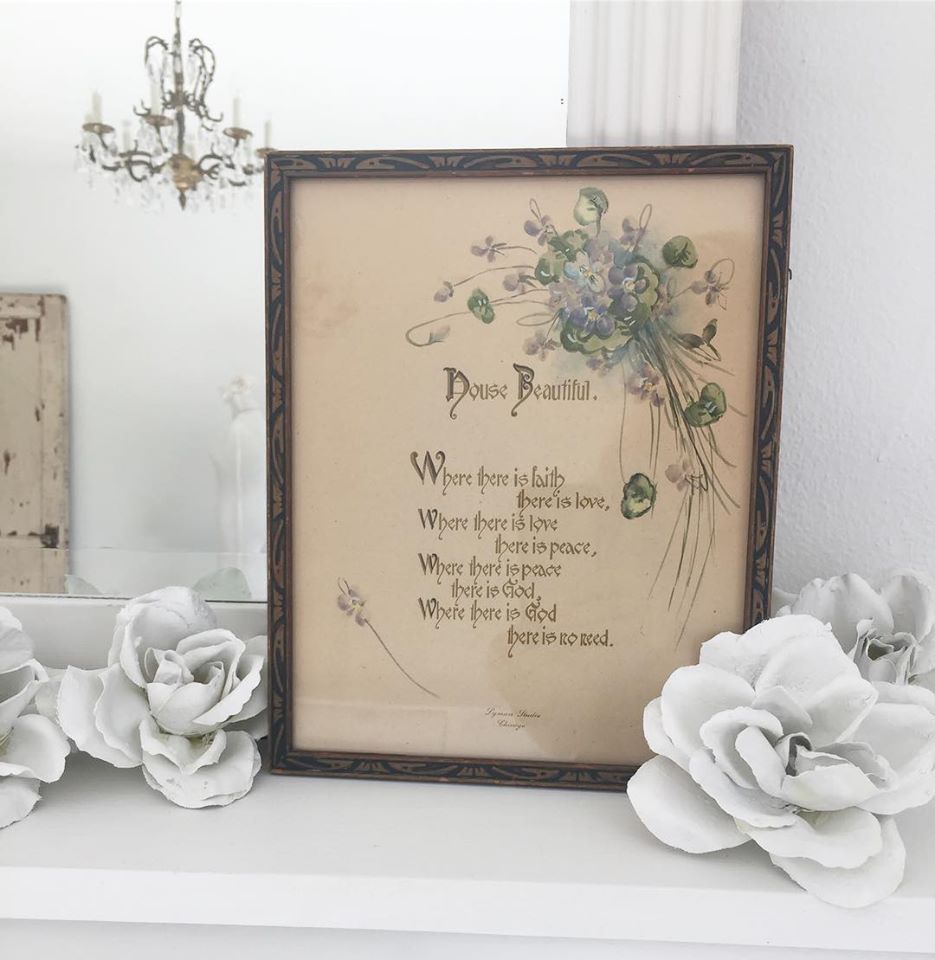 You can hot glue them to a canvas or simply decorate with them by adding a few to a shelf or a lonely tabletop. Watch YouTube tutorials if you're not like me who simply wings it!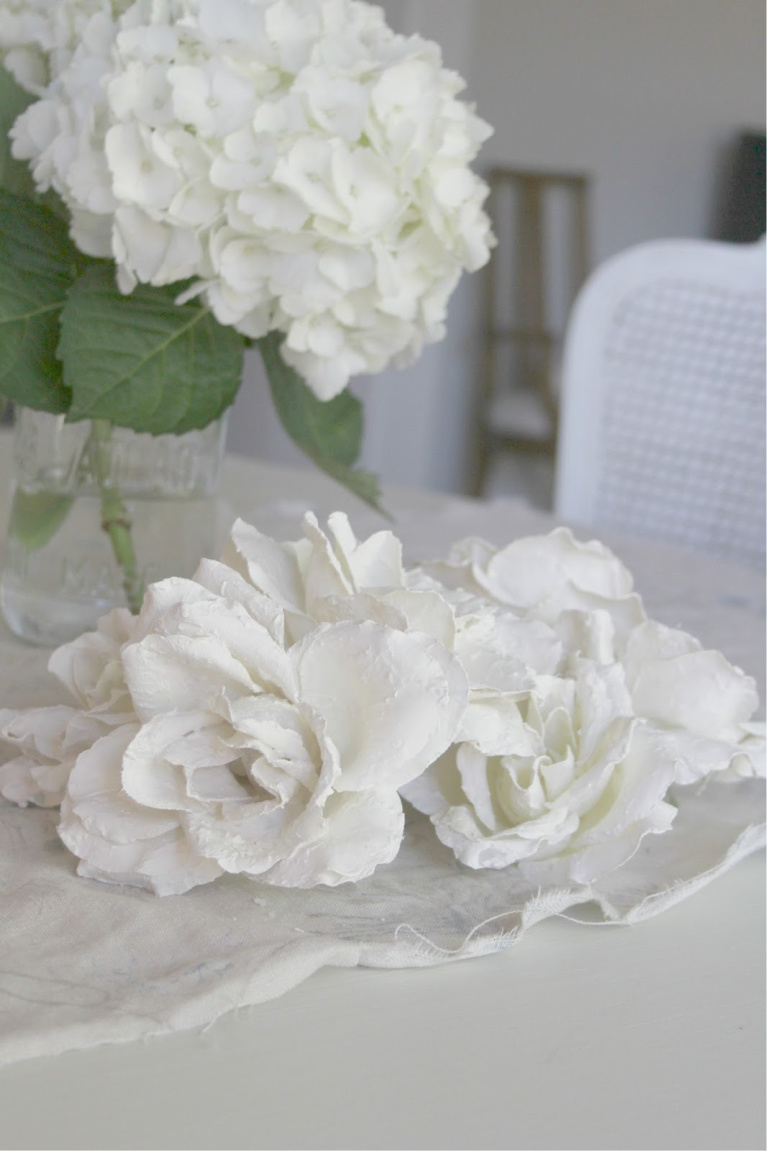 The basic idea is: buy your favorite everlasting roses, remove the flowers from stems, dip in a mixture of plaster of Paris and water, and let dry.
Here's a tutorial for plaster dipped flower art from the beautiful blog So Much Better With Age:
Let me know if you decide to make them!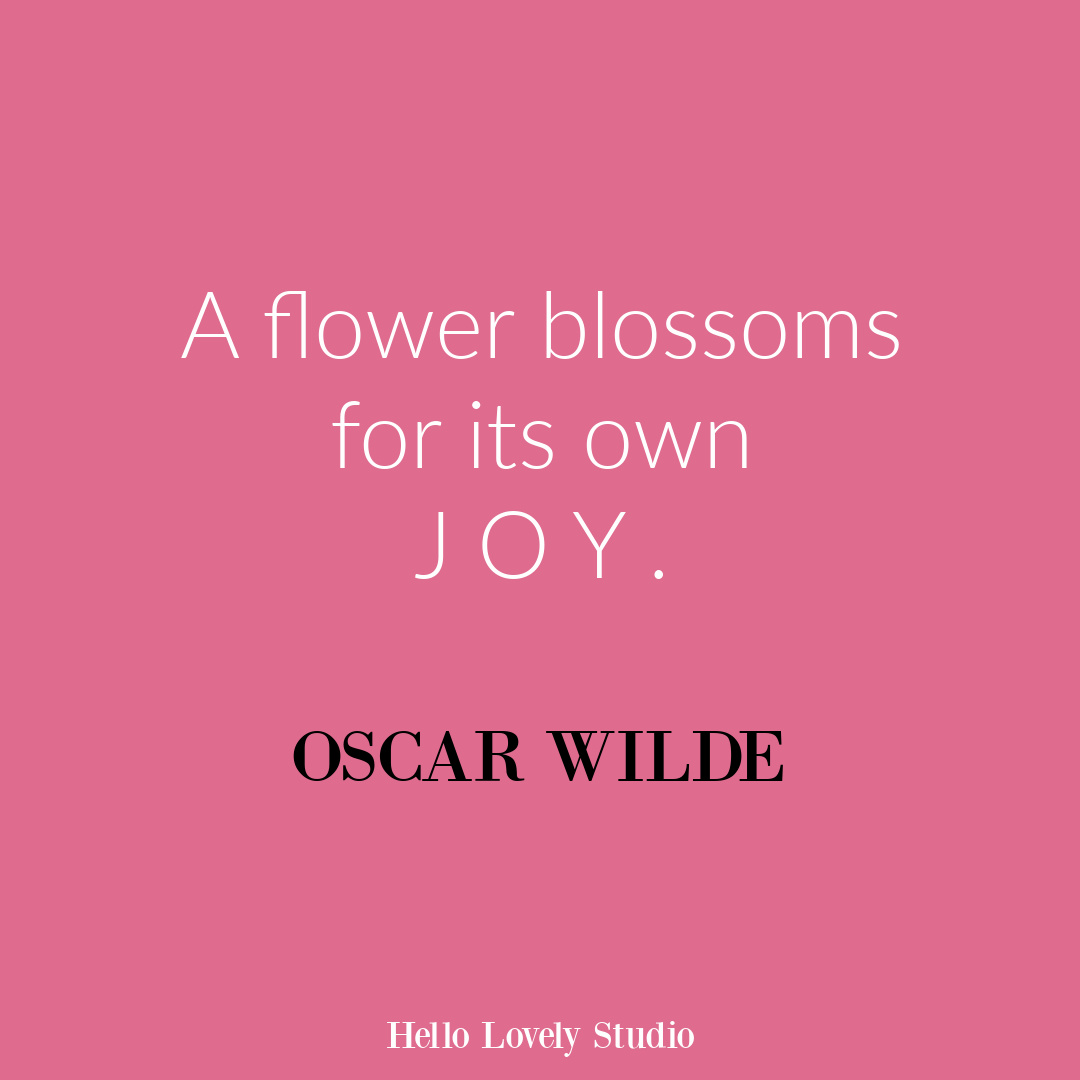 I'm pondering just now how my life might look like if I began, like the rose, to blossom for my own joy.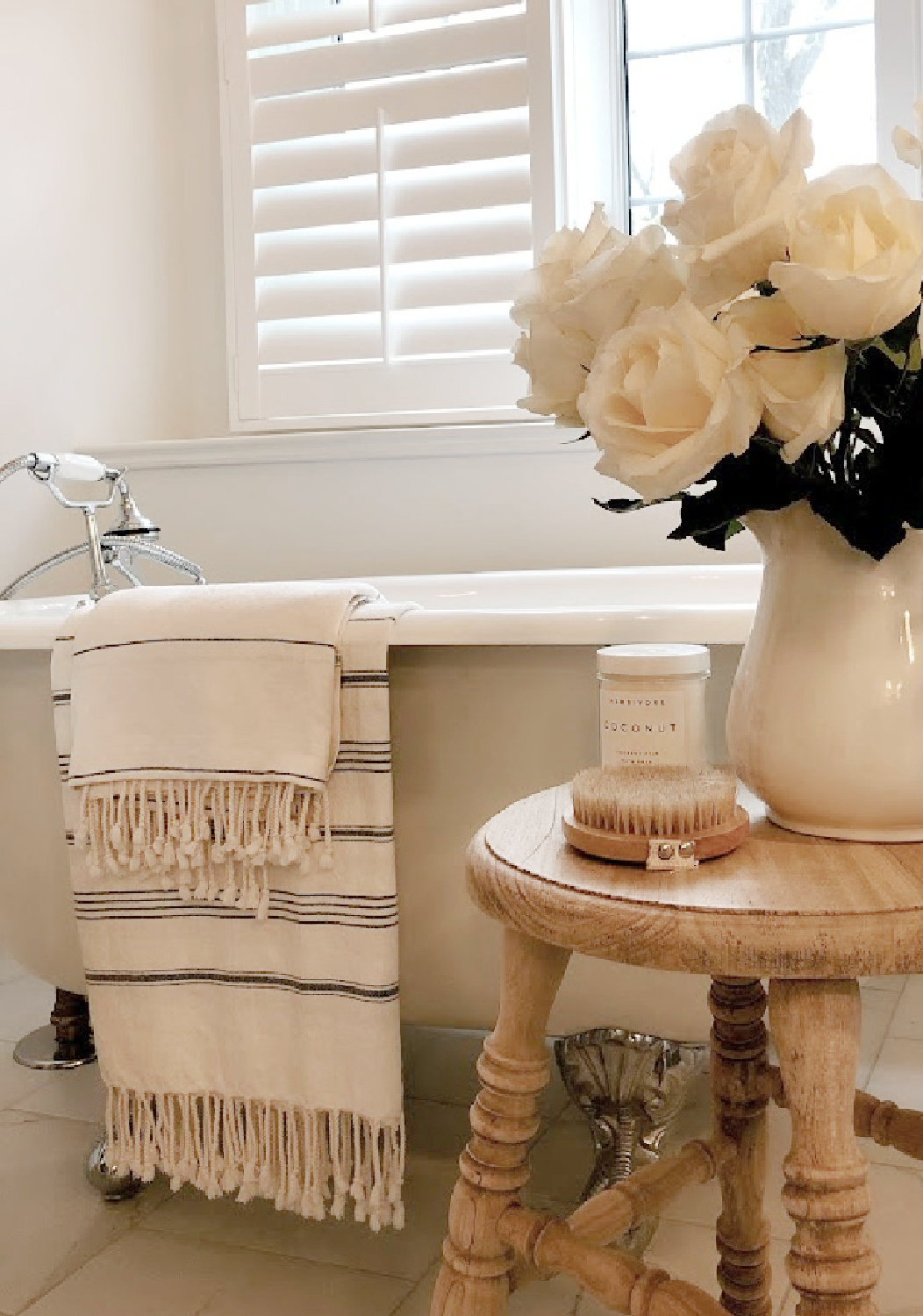 There's only one way to find out.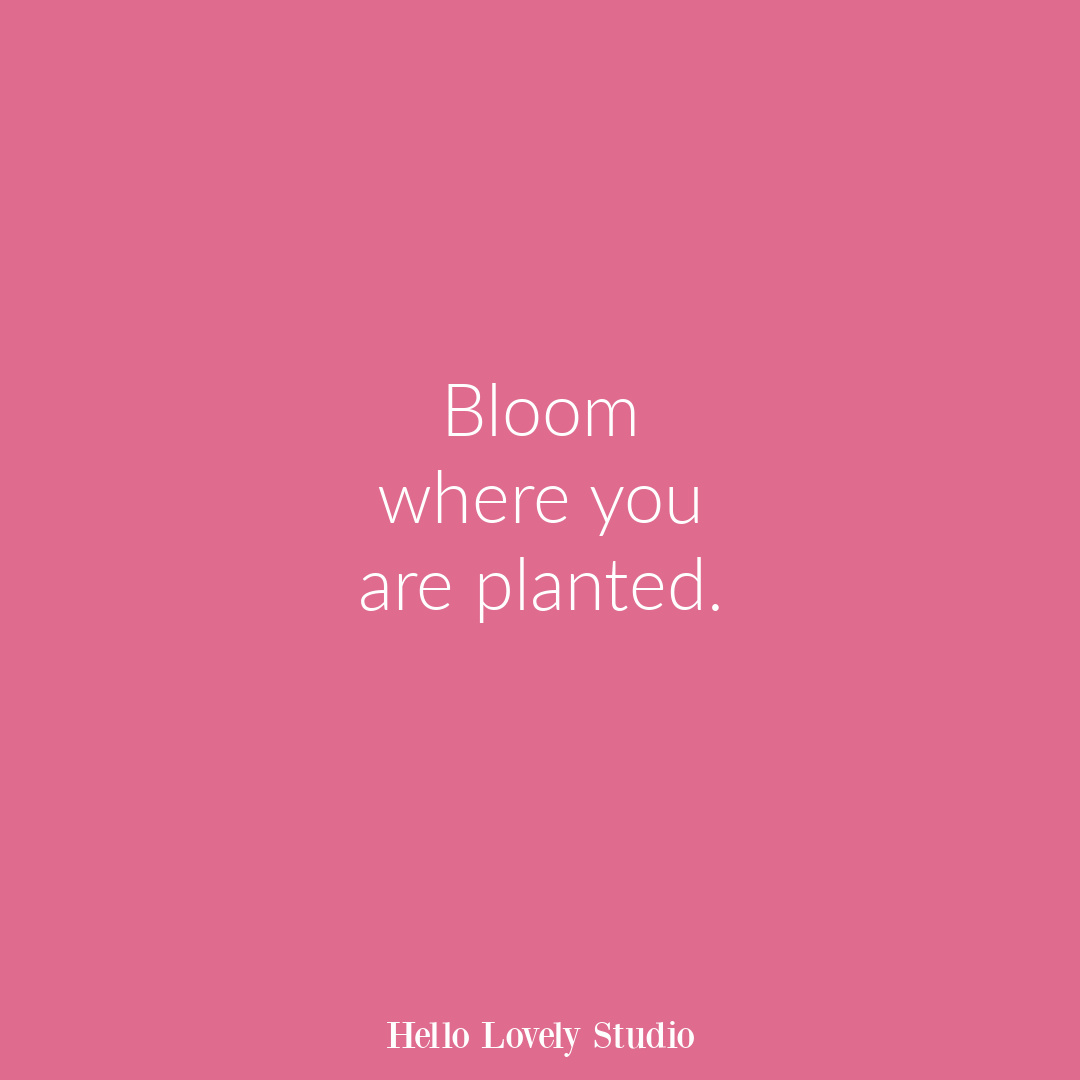 Let's blossom. In the dead of winter, as cold whipping winds whip, let's bloom in secret. Let's soak up every ray, every drop of snow as if it falls only for us and for our good.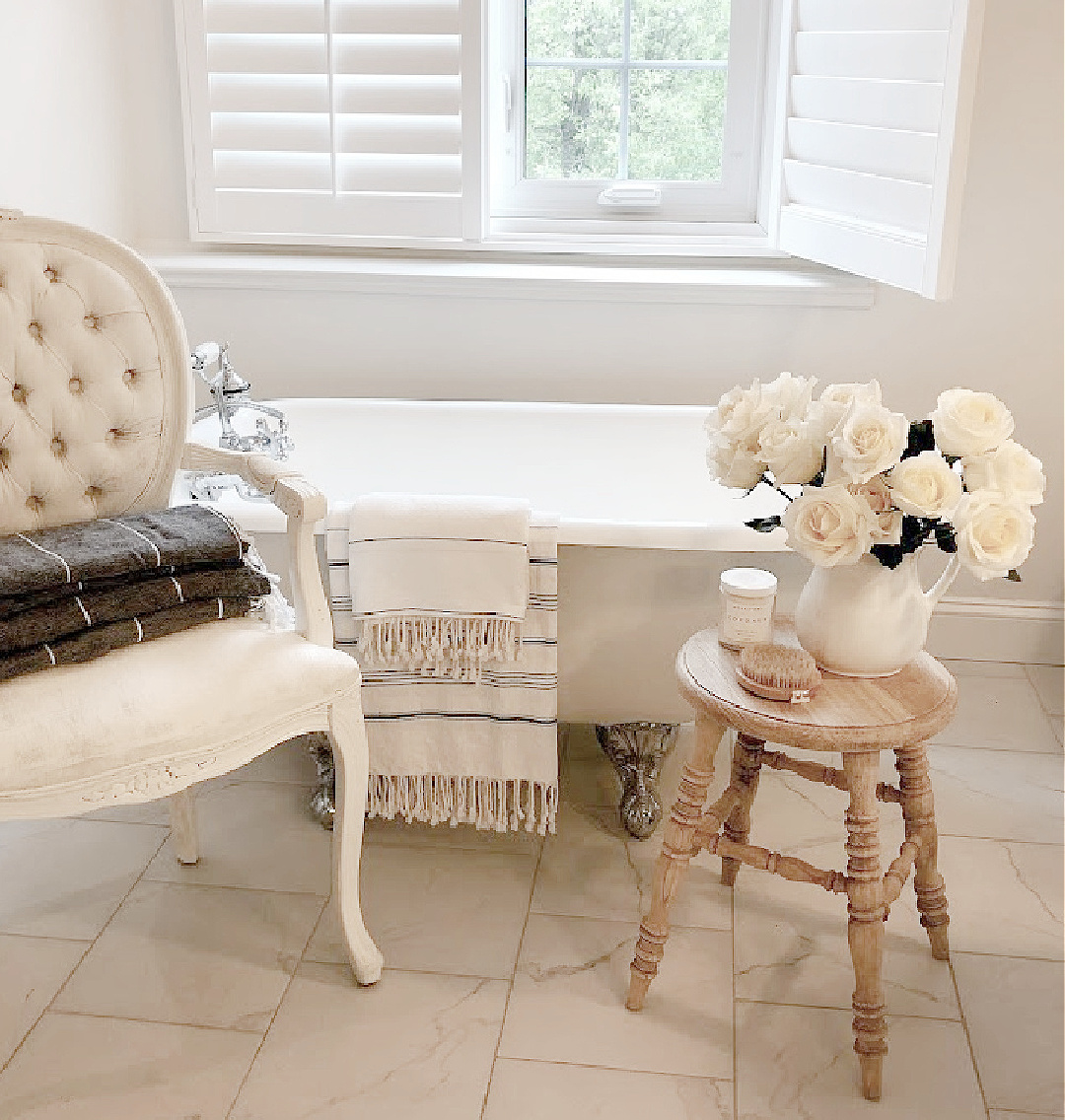 Let's take our own sweet time, face toward the sun, and blossom for our own joy. May we know, truly know, that our blossoming changes the air.
Peace to you right where you are.
-michele
Shop for items you already intended to buy on Amazon RIGHT HERE, and also find home decor here to keep decor inspiration flowing on Hello Lovely!
Hello Lovely is a participant in the Amazon Services LLC Associates Program, an affiliate advertising program designed to provide a means for sites to earn fees by linking to Amazon.com and affiliated sites.