Just a reminder that you have probably ushered more goodness into 2022 than you even recall. In fact, you deserve a nap or two in a festive bunk room like the one designed by Ken Fulk below. But feel free to doze and dream where you please (I can sign the permission slip). A year ago, I was resting my head at another address. Resting? LIES! We were working on major changes at the new place, and I was also packing up seven years worth of belongings and furniture after selling the house. As these polar vortex December days dwindle down, I'm reflecting on what I gave myself to in 2022 and what I'll give myself to in 2023. (Please do not recommend Grammarly, kittens. It's casual conversation, not a scholarly journal.)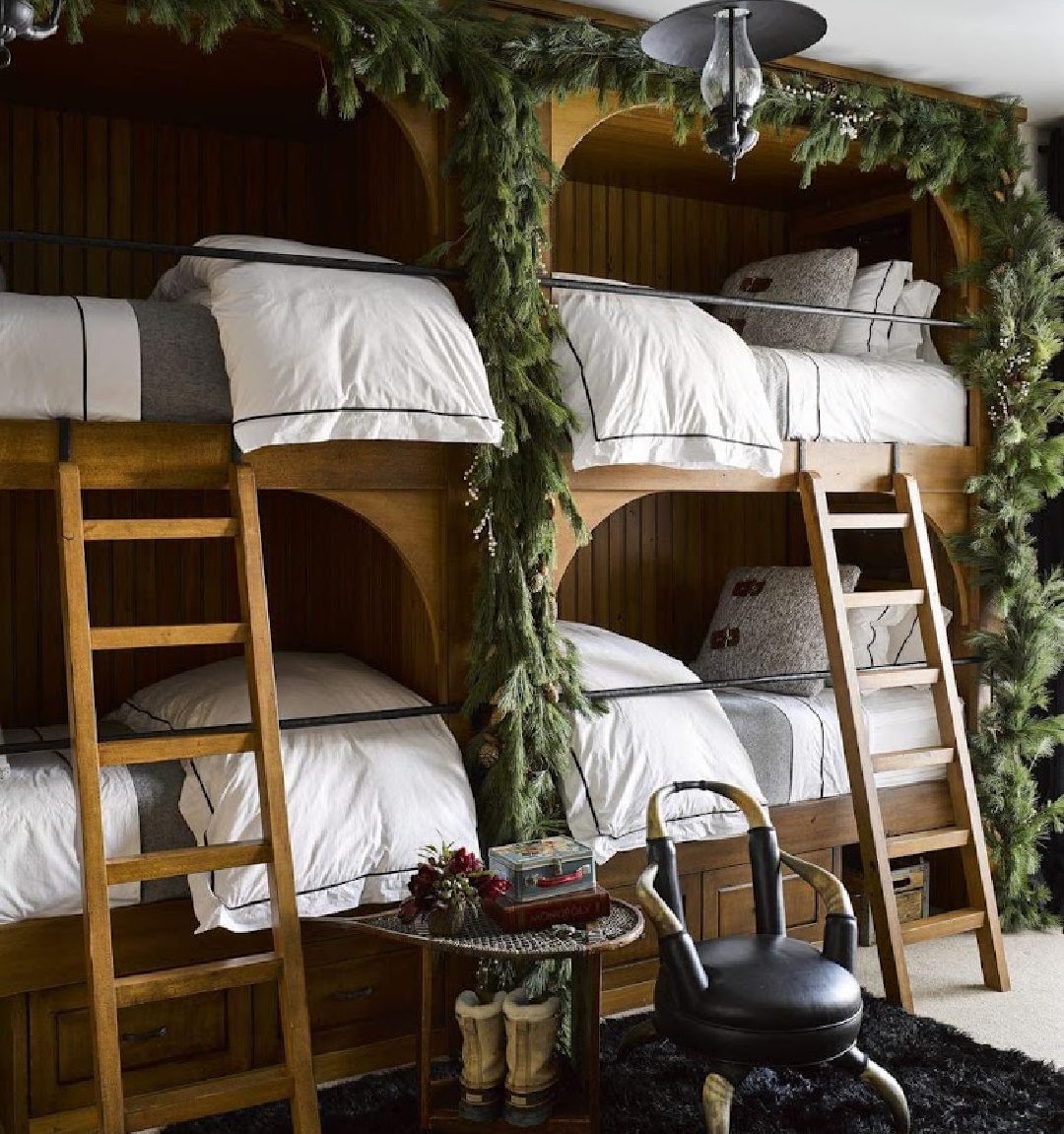 We Have Nearly Made it to the New Year!
2022 started out with drama when in January, both of my parents grew very ill with Covid. My sister and I flew to AZ to help and try to keep them out of the hospital.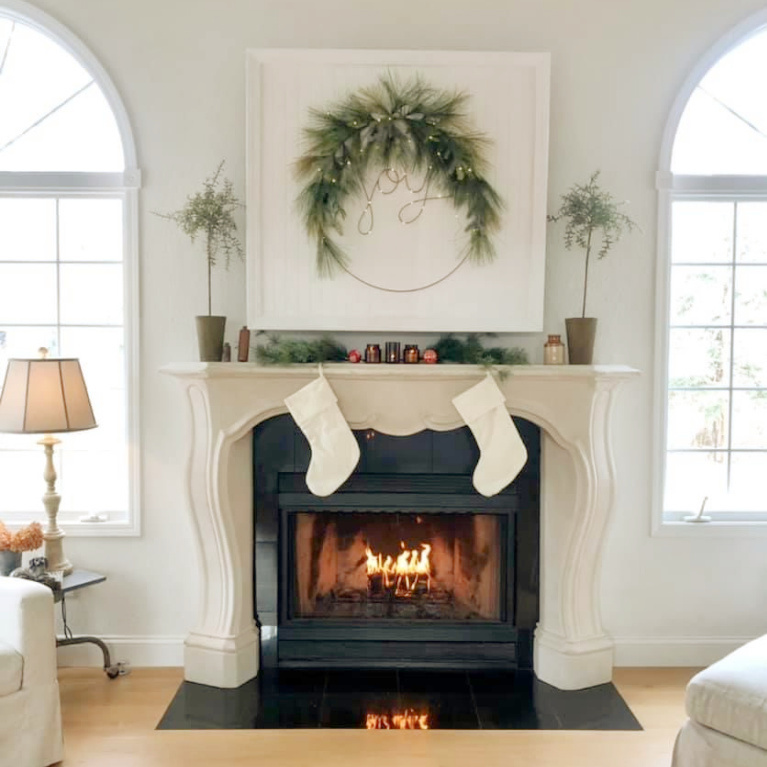 It was the busiest and most stressful season, and I didn't know how all of the things could possibly get done.
While those were anxious days, they were also sacred ones.
We simply have no idea what life will bring next. I don't know where I'd be without grace.
Looking back, it's difficult to imagine that in the middle of the harsh winter with its snow and assorted illnesses, these DIYers moved themselves into a new house.
Then they proceeded to take that house apart, room by room. Hahahaha.
How in the world?
One box and car load at a time. We also rented a truck and loaded that up a few times.
We did it imperfectly. Without fanfare. Sometimes with horrible attitudes in tow. I'm reminded how we can sometimes get from A to B with a giant leap.
But often, we get there with such tiny steps. Even slow, purple-bruised-Raynaud's-feet baby stepping in ugly yet sensible boots.
But we get there! We don't need to look good getting there or even feel that healthy on the journey.
Those messages in the spirit of "cuz if you don't have your health, nothing really matters…" which aim to encourage preventative measures have never landed well with me.
I mean it's the age of Covid. We are all aging. Disease, age, viruses, imperfect health, and the absence of cure need not have the final word.
Amen?
I'm in a glorious snow globe this very moment. Nature is intoxicating, and the dopamine is surging.
If I let my mind spin as it wishes, my fingers will begin typing stream of consciousness words about how we are, all of us, God's cosmic children in the sky, orbiting in outer space within a universe billions of years old (but possibly eternal) and expanding.
Expanding! And of all of the places you and I could be in the galaxy? We are here. Together. Clueless yet dazzling.
Impossible as it seems, we're together gazing at the same moon that hung over Mary and Joseph's kid in Bethlehem.
Do you know this?
Because it helps me feel less alone to think that THE VERY SAME MOON shining thousands of years ago in a holy land is accessible to me even now.
That VERY SAME MOON glowed in Gethsemane where a terrified young rabbi (close in age to my own son!) wept before he was murdered.
Oh that moon. This blueberry planet. Nearly 50 species of dolphins alone! The wonder of it all fills me with awe.
Why in corn's name would I spend a moment on this blueberry worrying about the stuffing I'm cooking for Christmas Eve? Hahahahaha.
Let's break free. Let's forget our age and limitations. What does it matter that my physical body which housed two gorgeous human beings AND this sparkling soul…
what does it matter that it grows weak and is subject to laws of gravity, genetics, and the environment?
Underneath all of it is a shining, beautiful moon.
*sorry not sorry that's what gets typed when I'm in a snow globe and the mind spins!
You are doing a phenomenal job BEING YOU in '22, and you're going to be stunning in '23.
I independently selected products in this post—if you buy from one of my links, I may earn a commission.
Any Last Minute Shopping for the Cosmic Children of the Sky?
Know what has saved the day more than once? Groceries and essentials from a local source delivered to my door.
Walmart+ is like Amazon Prime only you can order fresh produce or cheesecake then watch them show up in two hours!
Not sure you'll need it in addition to Amazon Prime? You can always just sign up for the trial to see if it makes economic sense.
Cozy White Winter Pieces
Here's the most important element I just scattered around the house this afternoon:
These little votives deliver big cozy. For the cost of a fancy Starbuck's coffee, you can enjoy cozy ambience around the house all week.
These products are the sweetest comfort on such cold days, and your skin is an organ, dang it!
OMG, did you read my post with all of the gifs and funny holiday movie scenes in THIS?
Cozy von cozy things that caught my eye.
You might find something well priced and cozy furniture-wise at World Market. For example, this good looking sofa…
has a fairly friendly price along with the Brynn swivel feathered filled arm chair.
This Archer bed is also a great find…
Neutral Holiday Decor Finds I Still Heart
This LED joy wreath is gorgeous above a fireplace or anywhere at all. Not sure the large one is still available, but I just bought the 24″ one and love it on the kitchen counter.
What's great is you can just set the switch to timer and forget about it – it comes on for 6 hours and stays off for 12. Here's what I did with a large one last year: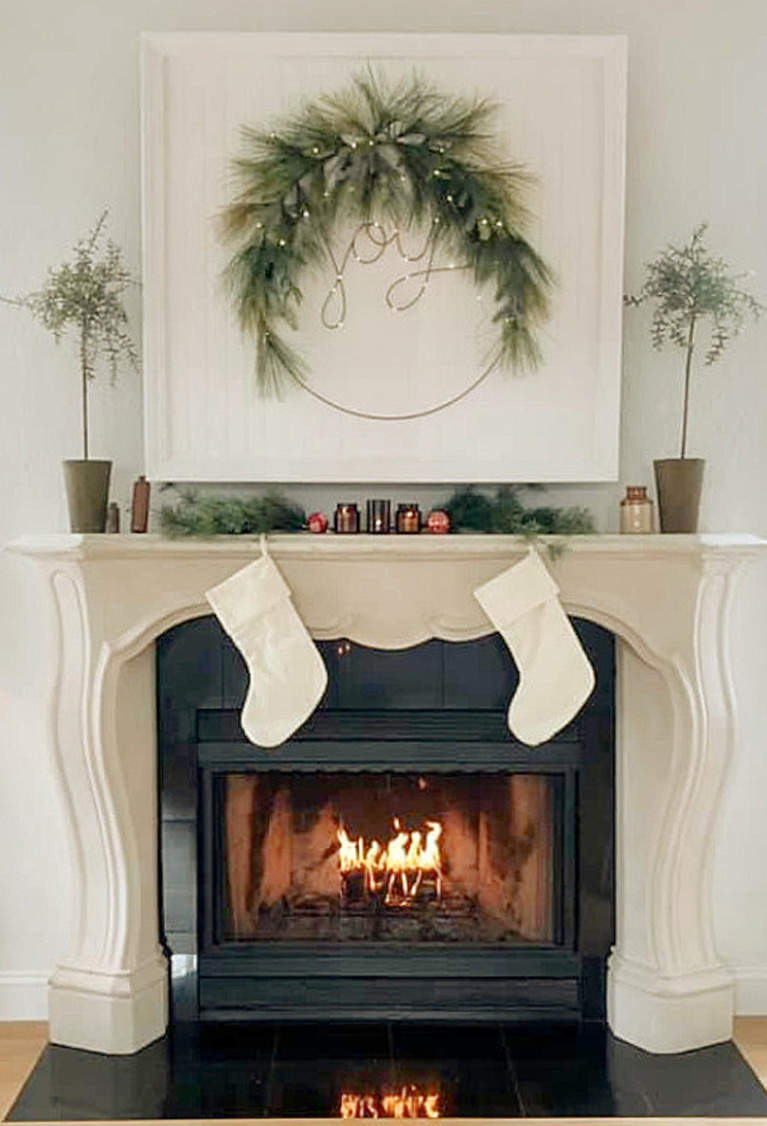 I designed this TV cover (above) for my husband who built it with beaded board and simple molding. It's huge! It allowed me to hide the big black box and give the prelit wreath importance.
Quiet, White & Natural Holiday Mantel
The bonus of keeping holiday decor quieter and neutral is that the decorations can go up early and linger longer!
Don't you love the simplicity of a mantel like this whether the garland is fresh or faux?
Black Accents for the Holidays
I couldn't resist including these candlesticks in the lineup because I think they are such a smart investment for year round decor.
Neutral and White Holiday Table Decor
Emily Henderson's placesettings are proof positive we don't need red and bold to keep things feeling festive. Lots of white and a little green do the trick.
Cozy Finds for Living Room & Den
Target calls this live edge table a coffee table, but it is styled as a side table.
Mostly White, Rustic and Cozy Winter Finds
Here is a versatile arm chair that works in small spaces and is the very same one Emily Henderson has in her own home.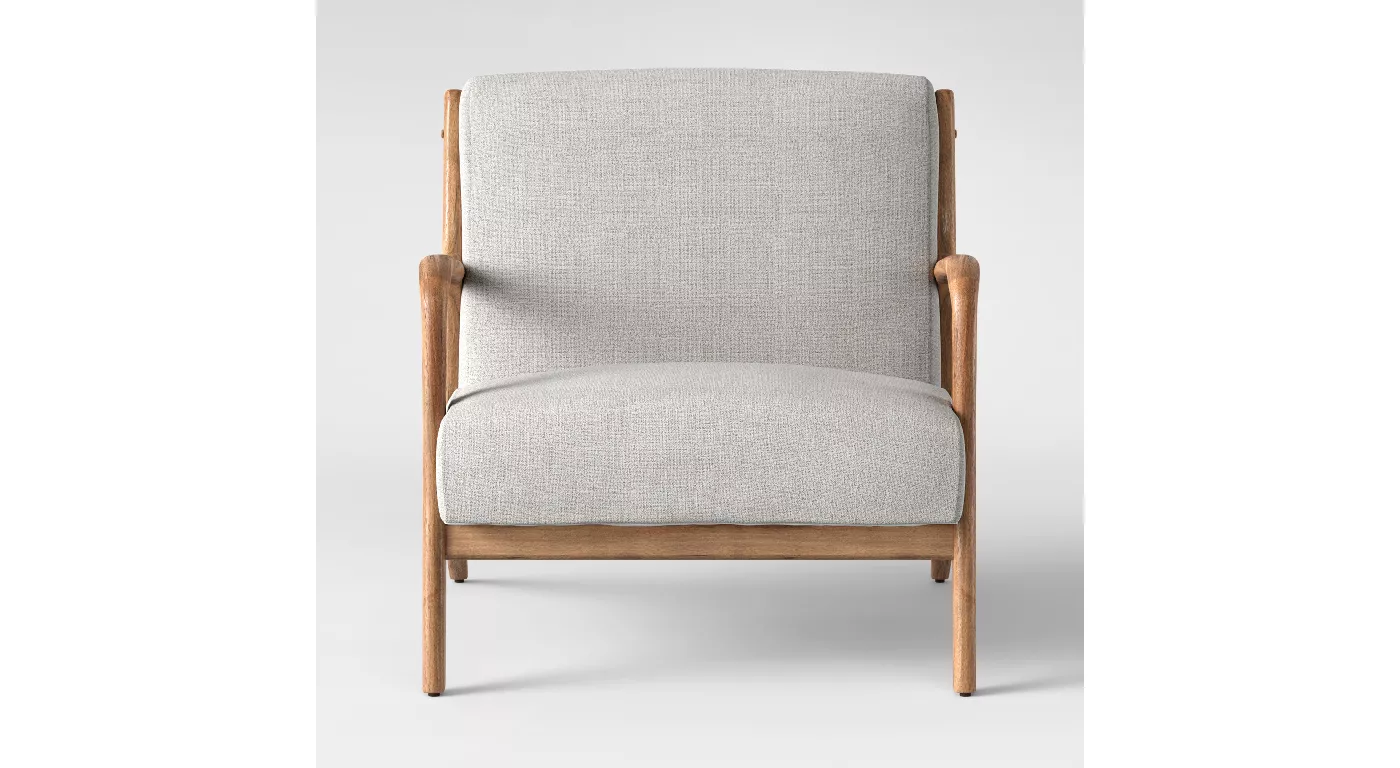 The rocking chair version with Sherpa is calling my name…
The Power of Gold With White
Peace to you right where you are.
-michele
Shop for items you already intended to buy on Amazon RIGHT HERE, and also find home decor here to keep decor inspiration flowing on Hello Lovely!
Hello Lovely is a participant in the Amazon Services LLC Associates Program, an affiliate advertising program designed to provide a means for sites to earn fees by linking to Amazon.com and affiliated sites.