In Classic Bathroom Sinks & Timeless Design Elements for a Remodel, we'll explore ideas and resources for creating a timelessly beautiful bath. This one we created featured a showstopping console style sink with airy, classic style. This is the bathroom we created in our last fixer upper, and you may be surprised at how many decisions even a small bath requires! Even when you narrow the style down to classic and timeless, the possibilities are endless! If you are gearing up for a remodel, renovation, or upgrade, I hope you'll find inspiration for your plans.
This post contains affiliate links which I hope you will use since they won't cost you a penny extra yet may earn this blog a small commission.
Classic Bathroom Sinks & Timeless Design Elements
And just before we dive in, if you may feel unsettled, uncertain, anxious, or blue, please do something kind for yourself and become a student of a contemplative for a few minutes. This teaching soothed and delighted me. Fear is an imagined future…we're eternal presence…oh the beauty that arises when we get still. When our teacher giggles, my whole spirit opens as a flower…please also share your thoughts/experience in the comments if you can.
A Classic Bath We Created from Scratch
This bath was such an important DIY project in our prior home. Why? The space began as a dark dungeon and became a calm, functional, full bath with storage! Of note: (1) There was no demo, and (2) we increased the property value of our home with the addition of a full bath.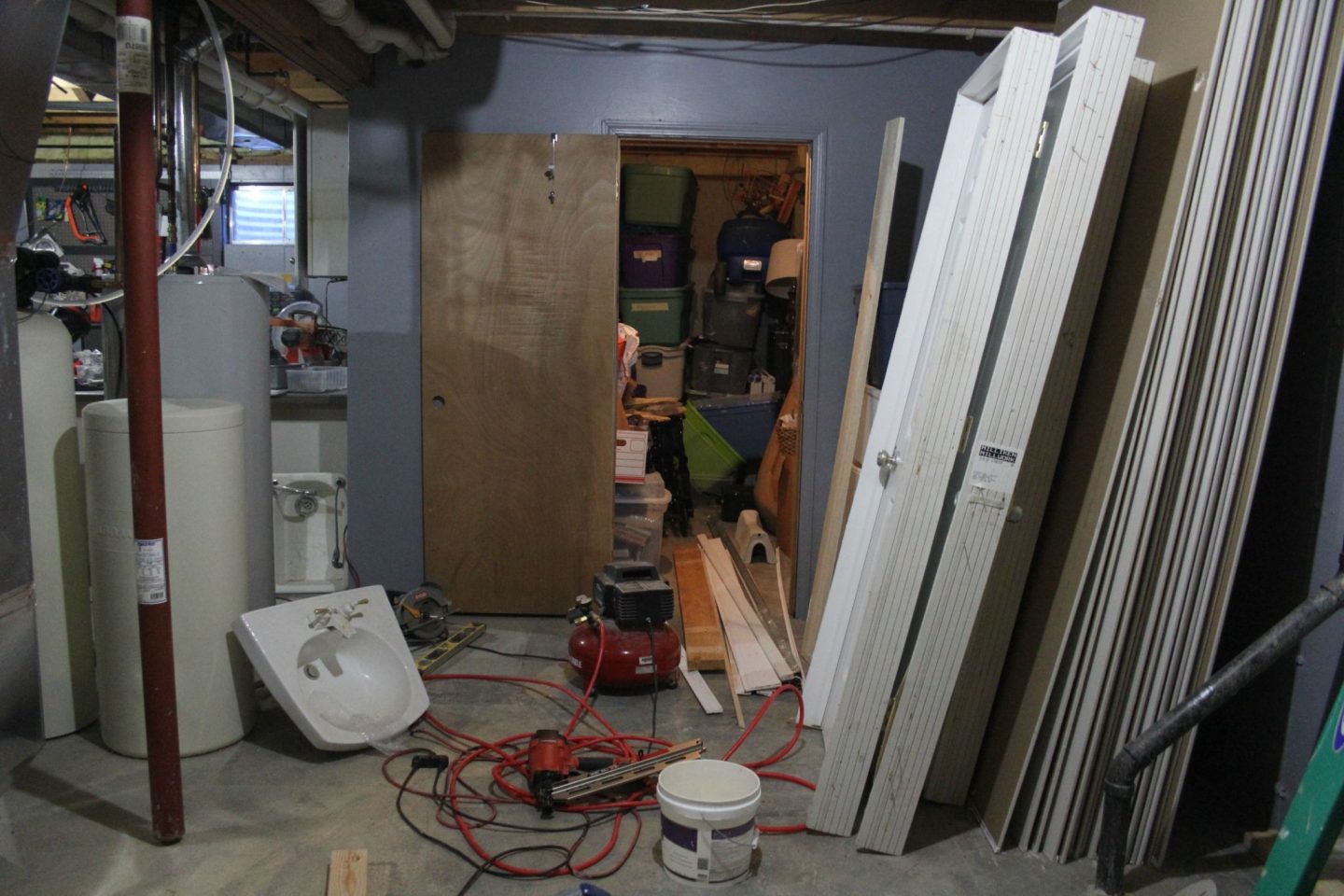 As you can see, we saw the space outside of a doored storage room in the basement as a great place for a new bath. What a transformation it was!
Classic Console Sink Options for the Bath
Console sinks for the bath vary widely in price and configuration even when you narrow your search down to traditional, classic, and timeless bathroom console sinks.
Fireclay Bathroom Vessel Sink Inspiration
Vessel Bathroom Sink Basin Ideas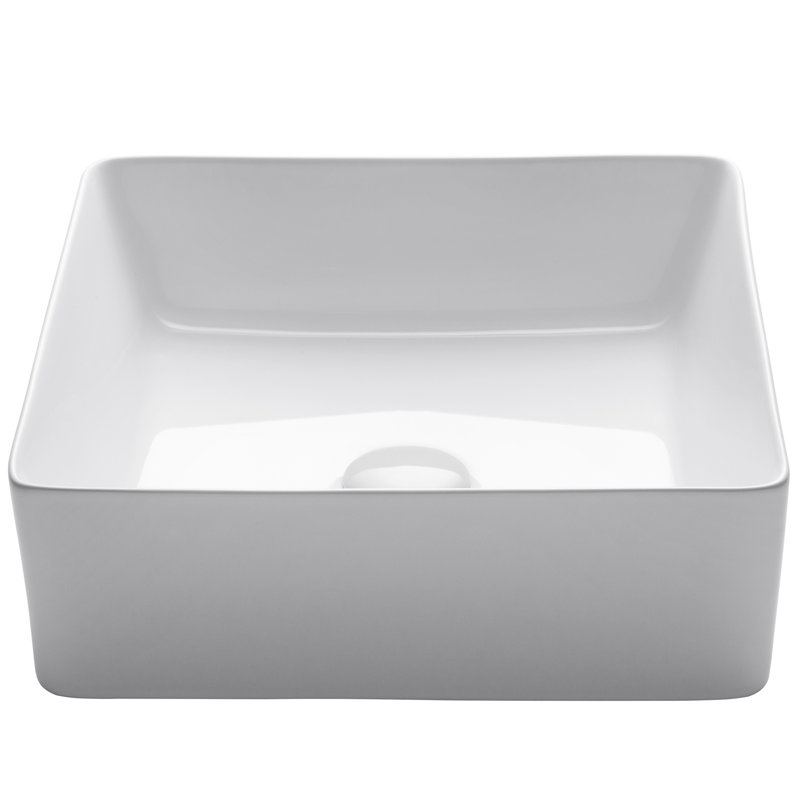 Stone Bathroom Sink Inspiration
Elegant and luxe, this master bathroom vanity was created from an 18th century French painted console.
An 18th century mortar became a sink which Shaw paired with an 18th century Swedish barrel-back chair. Another favorite repurposed antique example comes to mind from the Giannettis:
Yet "classic" need not only be interpreted with vintage things. This modern example illustrates the innovative beauty of new and bespoke:
When natural materials (wood, stone, plaster, metal) mix in a harmonious, zen environment, magic happens!
Bathroom Vanity Sets
Thoughts About a Powder Bath
Even we created this full bath with a shower, it lived more like a powder bath since it was only rarely used by anyone.
There's something I love about such a powder bath: you can take liberties with them since excessive moisture is probably not going to be an issue.
You can be more daring with wallcoverings since you likely won't tire of the pattern quickly.
Classic Bathroom Faucet
This Seabury faucet was dreamy to live with, and I love its classic 1920s feel.
Experience has taught me to buy highest quality possible when it comes to faucets in the bath and kitchen. If you have ever been forced to replace broken or leaky fixtures then you know.
What perhaps looks like a bar of soap is actually a polished heart stone (received as a gift). I love this one crafted from marble:
Bathroom Mirror Idea: Venetian Glass Etched Mirror
The mirror is vintage Anthropologie (don't rule them out since they have a gorgeous selection of a few you won't see anywhere else!).
Here's an inexpensive one, and this one is very similar:
I hope this finds you in a restful, grateful, hopeful place. But should those things be elusive temporarily, I honor your journey. You're doing a great job moving through the challenges arising on it. What a mysterious and ever-changing time to be alive!
The New Year is now days away. Sending SUNSHINY GLORIOUS VIBES to your beautiful soul.
Peace to you right where you are.
-michele
Shop for items you already intended to buy on Amazon RIGHT HERE, and also find home decor here to keep decor inspiration flowing on Hello Lovely!
Hello Lovely is a participant in the Amazon Services LLC Associates Program, an affiliate advertising program designed to provide a means for sites to earn fees by linking to Amazon.com and affiliated sites.