There's just nothing like a sweet little nook for dining, dreaming, or reading whether it's a window seat in a kitchen or a cozy corner with a comfy chair. Sleeping nooks? While less common, they are rarely short on charm. Cozy Nooks, Swell Books & Lovely Looks spotlights interiors and finds to inspire unplugged relaxation.
I independently selected products in this post—if you buy from one of my links, I may earn a commission.
Cozy Nooks, Swell Books & Lovely Looks
Here's a term I learned last year that reminds me of our former kitchen window seat captures the spaces we're crushing on today:
When this was my hyggekrok, it included green tea and bird watching.
I miss the wildlife that was right outside our windows in that house, although we do have deer and wild turkey almost every early morning. No window seats here at the new house (yet), but we are definitely making spaces cozier. We considered building a bench like this in our breakfast bay:
I love the restaurant feel of this one by Chip and Joanna, and those checkered floors! We looked at inspiring checkered floor examples in THIS.
Here's a Swell Book About COZY
I mean the author is the CEO of happiness research!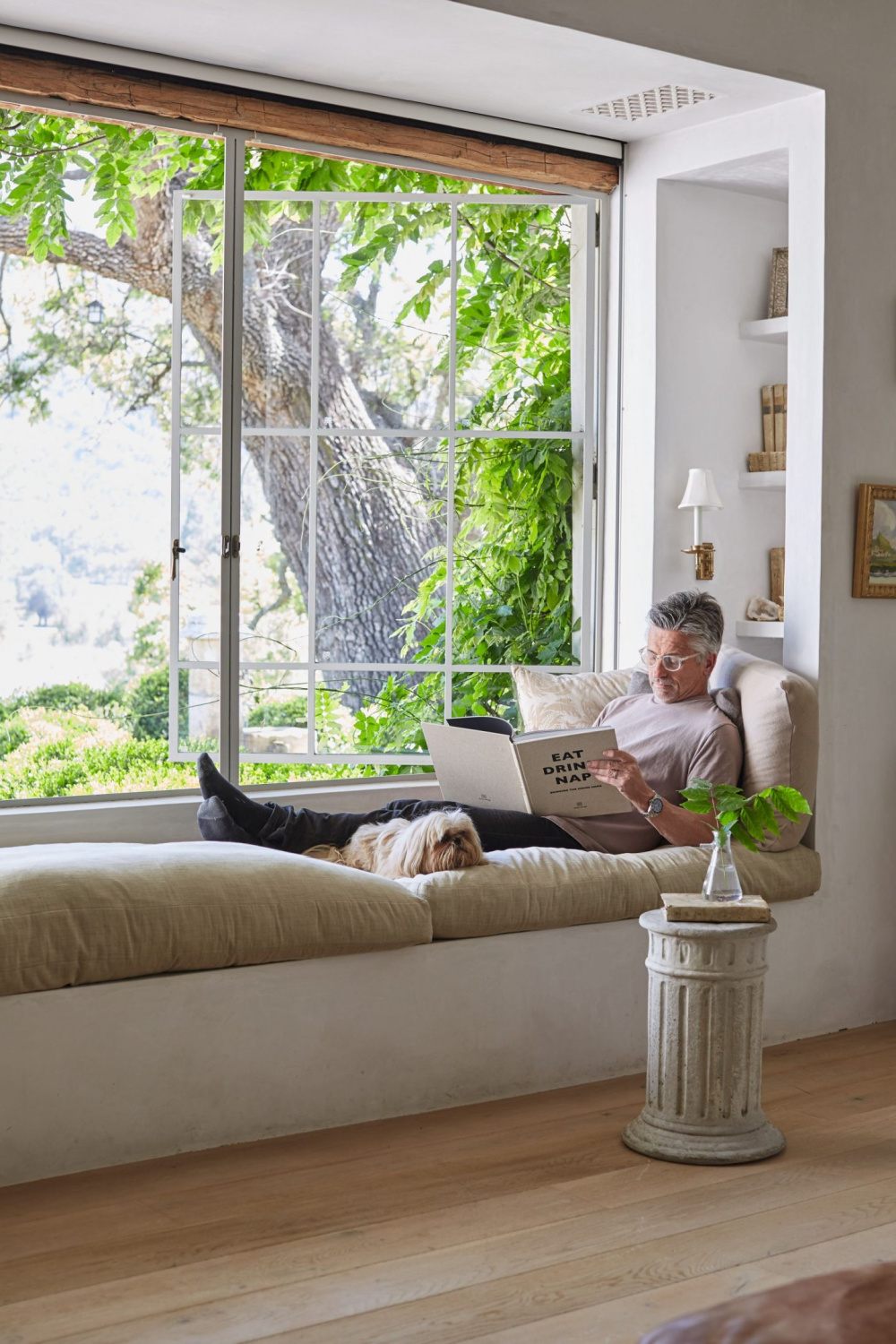 Sunny Breakfast Nook Inspo
I am noticing that I love the intimate scale of nooks with banquettes.
Bedroom Sleeping Nook With Lilac
Would you, could you, clad walls and ceilings with shiplap or wood planks and then paint it all with lavender glory? (I know some of you are calling this mauve or something else, but this is my party.)
And isn't it amazing how brass/gold tones complement the light purple?
Illumined Library Nook Vibes
Not sure if this is a cozy coffee house or residence, but that swing has my name written all over it.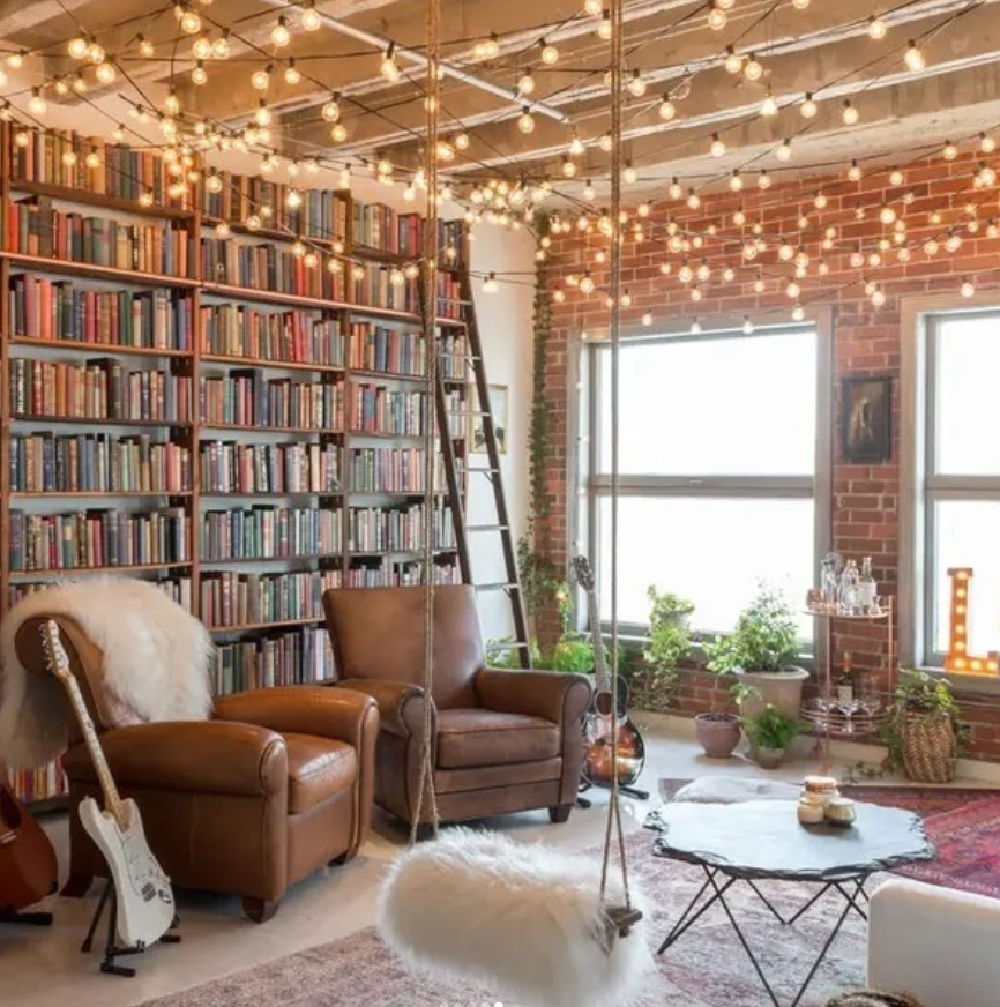 Minimal Modern Yet Cozy
Oh, plaster, I love you. Isn't it amazing how a serene space is quieting?
Sofa in the Breakfast Room
I'm a fan of an upholstered piece like this in the kitchen, and I know naysayers will be rolling their eyes about chocolate-coated little fingers and spaghetti dinner night terrors. But I mean. If you don't live with toddlers and are willing to cover it when marinara is on your plate…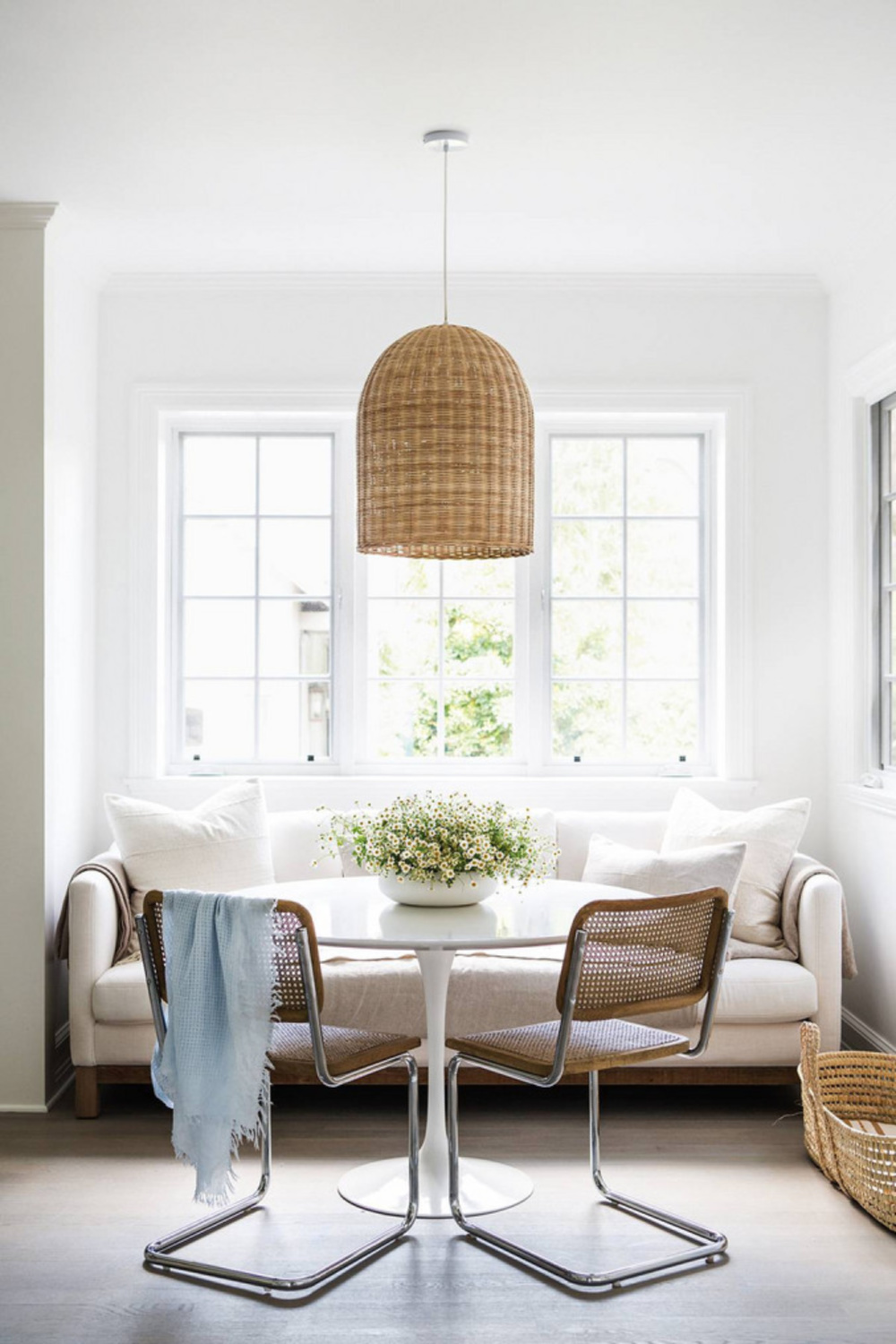 Also those Breuer chairs. I have such a strong attachment to them and wish I still owned the set I bought for my first apartment at age 18!
Sophisticated & Serene Nook
My heart always skips a beat at the sight of a Jeffrey Dungan interior. Oh my. I just want to curl up inside this image and experience the level of timeless beauty and thoughtfulness it affords.
Cozy Pastels Plus Pretty Tranquility
I'm an admirer of designs that whisper and practice restraint so I love Finding Lovely's kitchen. Hushed tones, natural woven texture, and this nook moment all feel so welcoming.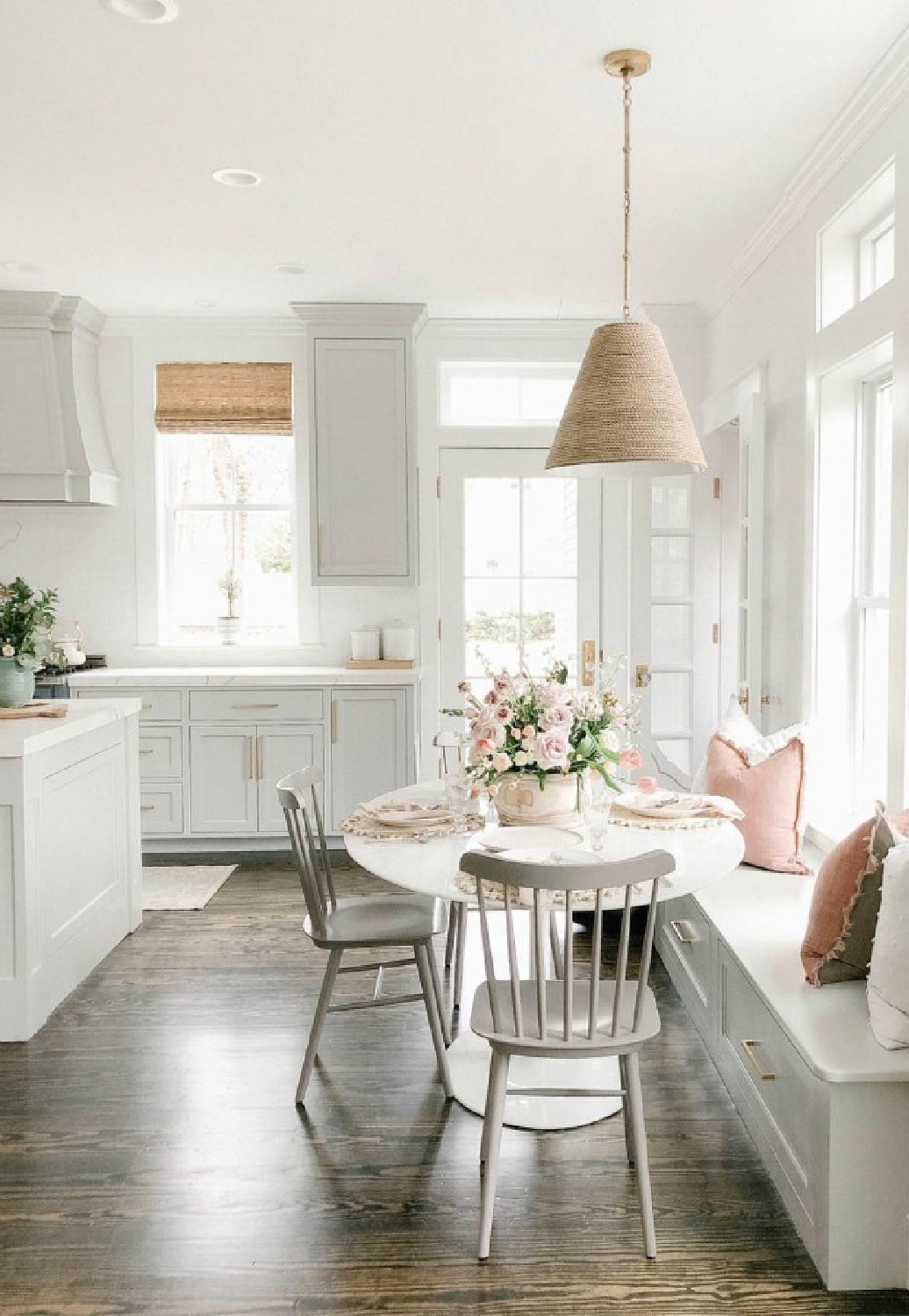 If you are experiencing less hygge moments these days as a holidaze emerges, here's a peaceful assemblage of gift ideas to consider. (The gloves and seed pot thing in the lower right corner are meant to encourage cozy moments in winter dreaming of springtime gardening!)
The BillionDollar ArtGallery is a super cool gift for art enthusiasts, and PACIFIC NATURAL AT HOME is going to blow yer mind…I love cozying on down with it so much!
Swell Design Books to Discover
Finding Home: The Houses of Pursley Dixon
Oh, this is glorious, and if you're not familiar with the work of Pursley Dixon…
you'll soon be swooning: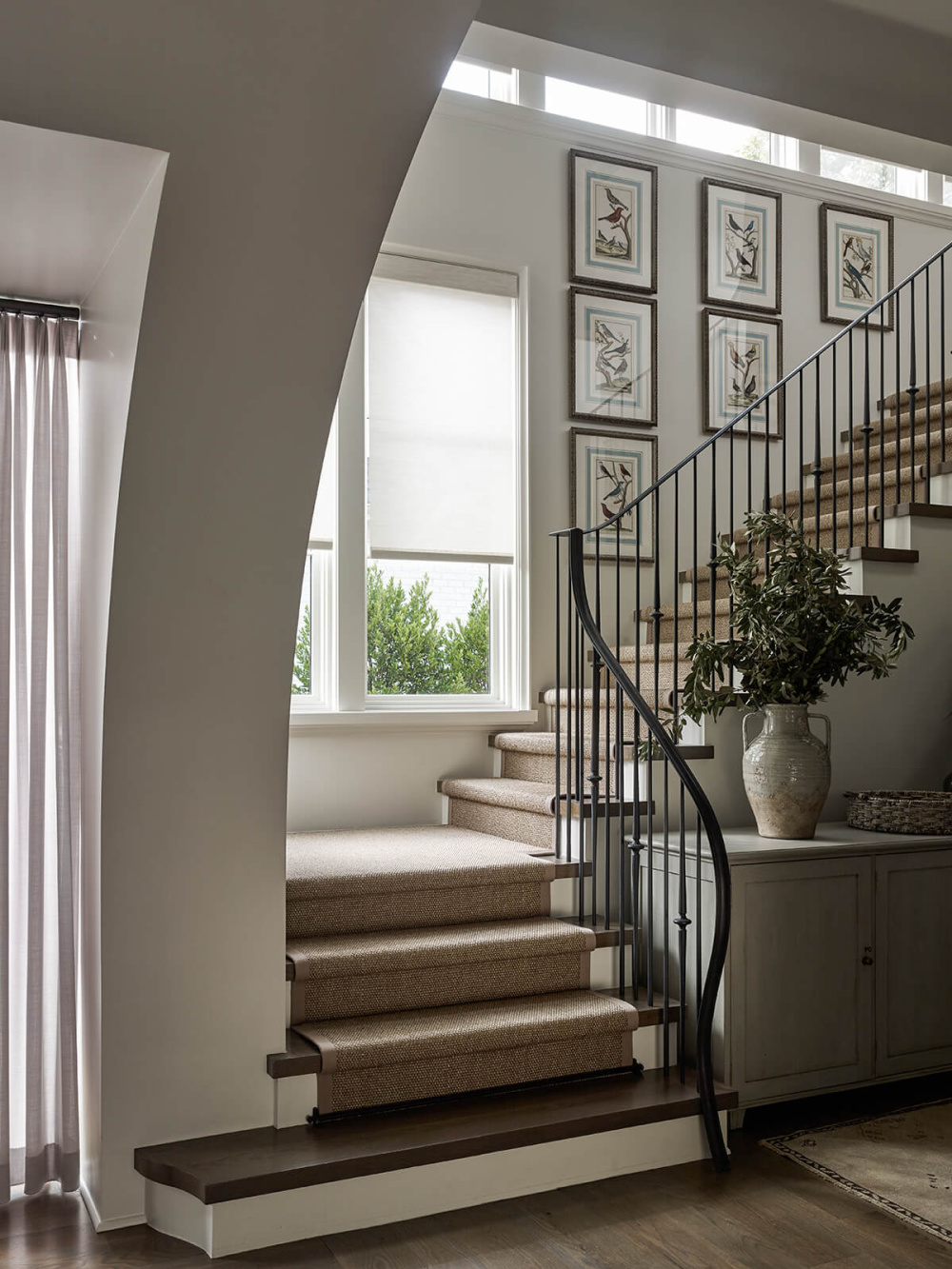 The Scents of Cozy von Cozy
In fall and winter, there is something so cozy about the aroma of cinnamon rolls baking in the oven. With less time for baking these days, I must satisfy those cravings in new ways.
If you have yet to try these, oh goodness, give 'em a taste. This new variety may become your go-to hyggey-happy-flavor!
The Well-Loved House
If you are a fan of classicism and color, oh boy, you'll find a treasure trove of it in THE WELL-LOVED HOUSE.
Thomas Proctor Classic Houses
If you are an admirer of classical architecture, you'll love stepping inside these Los Angeles homes designed by architect Thomas Proctor. Admired for an "artful and poetic" devotion to his work, these timeless designs are clearly built for several lifetimes.
You'll note how each home draws from the past and classical traditions while also honoring California architectural elements.
Since green is having a serious moment, here's a peek inside a Thomas Proctor home spotted in AD…more checkered floors!
For Francophiles & Everyone Else
An American in Provence (Simon Element, 2022) by Jamie Beck engages all of the senses with its captivating commentary, authentic South of France lifestyle, and breathtaking photography.
While so many beautiful design and art books serve as pleasing companions, this one feels set apart. More of an invitation to companion with the artist.
Prepare to be DAZZLED and AWED and also GRATEFUL that an artist would share so much of her process and story unfolding in the light of the French countryside!
Seeing Silence: The Beauty of the World's Most Quiet Spaces
If cozying on down reading for you involves nature and beautiful photography, you'll love this:
From the publisher:
"We tend to think of silence as the absence of sound, but it is actually the void where we can hear the sublime notes of nature. Here, photographer Pete McBride reveals the wonders of these hushed places in spectacular imagery—from the thin-air flanks of Mount Everest to the depths of the Grand Canyon, from the high-altitude vistas of the Atacama to the African savannah, and from the Antarctic Peninsula to the flowing waters of the Ganges and Nile."
Liguria The Cookbook
This new book wants to get cozy in your kitchen, and its author is after my own heart:
"I eat passionately, I cook compulsively, I travel deeply, and I write about all of the above."
-Laurel Evans
From Rizzoli:
"From the ultimate pesto, to the definitive focaccia recipe coaxed out of local bakers, to recipes for lesser-known Ligurian specialties like Cappon Magro, Liguria: The Cookbook offers readers a personal journey into the heart of the cuisine of this timeless yet ever-evolving region."
Hear Laurel Evans dish about this delicious book in a discussion here:
I independently selected products in this post—if you buy from one of my links, I may earn a commission.
Peace to you right where you are.
-michele
Shop for items you already intended to buy on Amazon RIGHT HERE, and also find home decor here to keep decor inspiration flowing on Hello Lovely!
Hello Lovely is a participant in the Amazon Services LLC Associates Program, an affiliate advertising program designed to provide a means for sites to earn fees by linking to Amazon.com and affiliated sites.