Are you seeing signs of new hope blooming in your world? I hope so. While I seem to more often contemplate ideas of awakening and seeing with wide eyes, squinting can help in times of trouble. To see the good. The everlasting. To see a fullness of life and color emerging. Spring Quotes & Boosts for Body, Mind, & Spirit to Welcome Wellness are nudges to the spirit that in spite of the headlines, beauty and love are…ALIVE.
Spring Quotes Boosts for Body, Mind, & Spirit to Welcome Wellness
1. Enjoy These Inspirational Spring Quotes
While I have posted inspirational quotes since this blog's inception (January of 2010), it does seem that in the 2020s, we lean into them with intent even more.
Many of us feel we are still just trying to muddle through.
And that's okay!
I personally struggle with real problems daily (real in the sense they won't vanish by throwing money at them).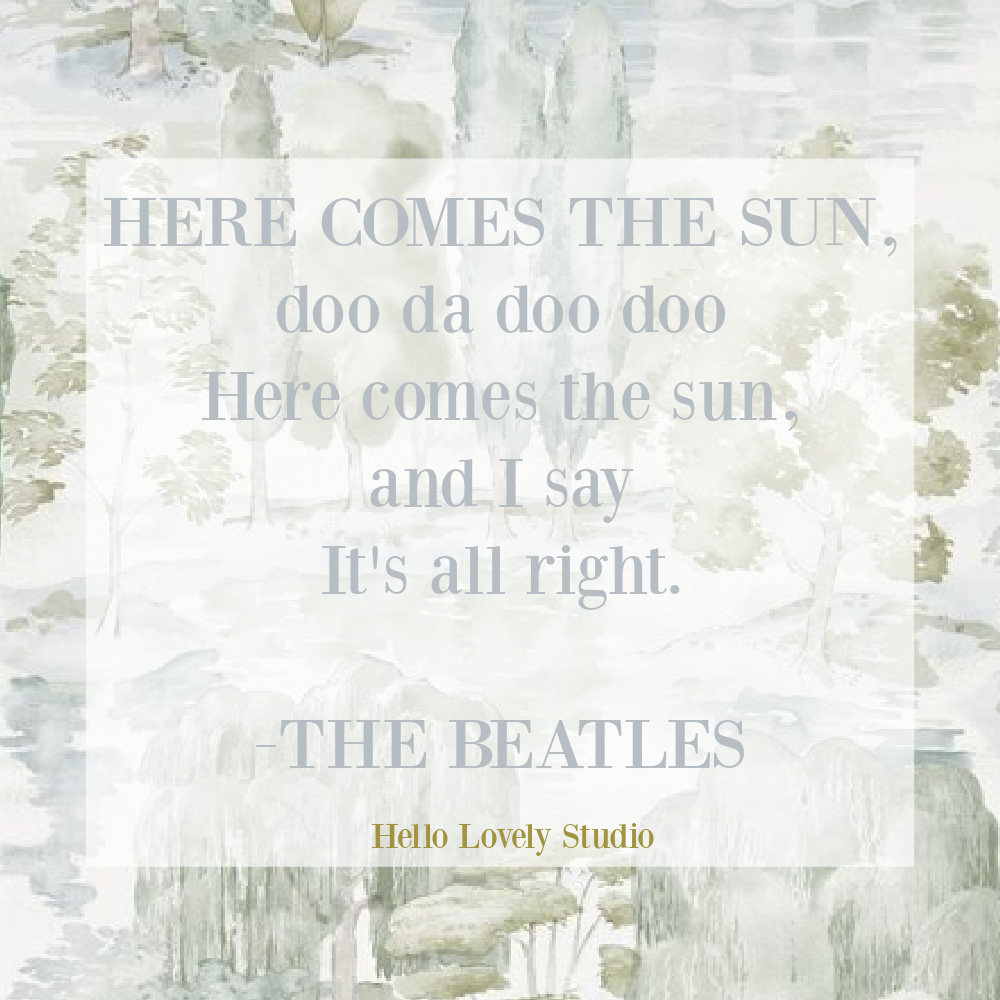 It's not just chronic health issues that affect me.
Life happens.
I grow disappointed and cynical far too often.
My faith wavers.
I'm ever reliant on grace.
In EVERY season, my heart longs to echo soothing consolation right here for you and for me.
But Spring?
SPRING is especially pregnant with promise, oui?
How might I bring its fragrance to weary souls arriving to this little pocket of peace?
Self Doubt is Alive and Well
Good gracious, I don't know if I can make a difference.
I'm awfully imperfect. My thoughts are scattered, my humor can grow dark, and my confidence? Often in the gutter.
There are so very many writers and creators in our midst far more talented, far more credentialed, and far less sensitive…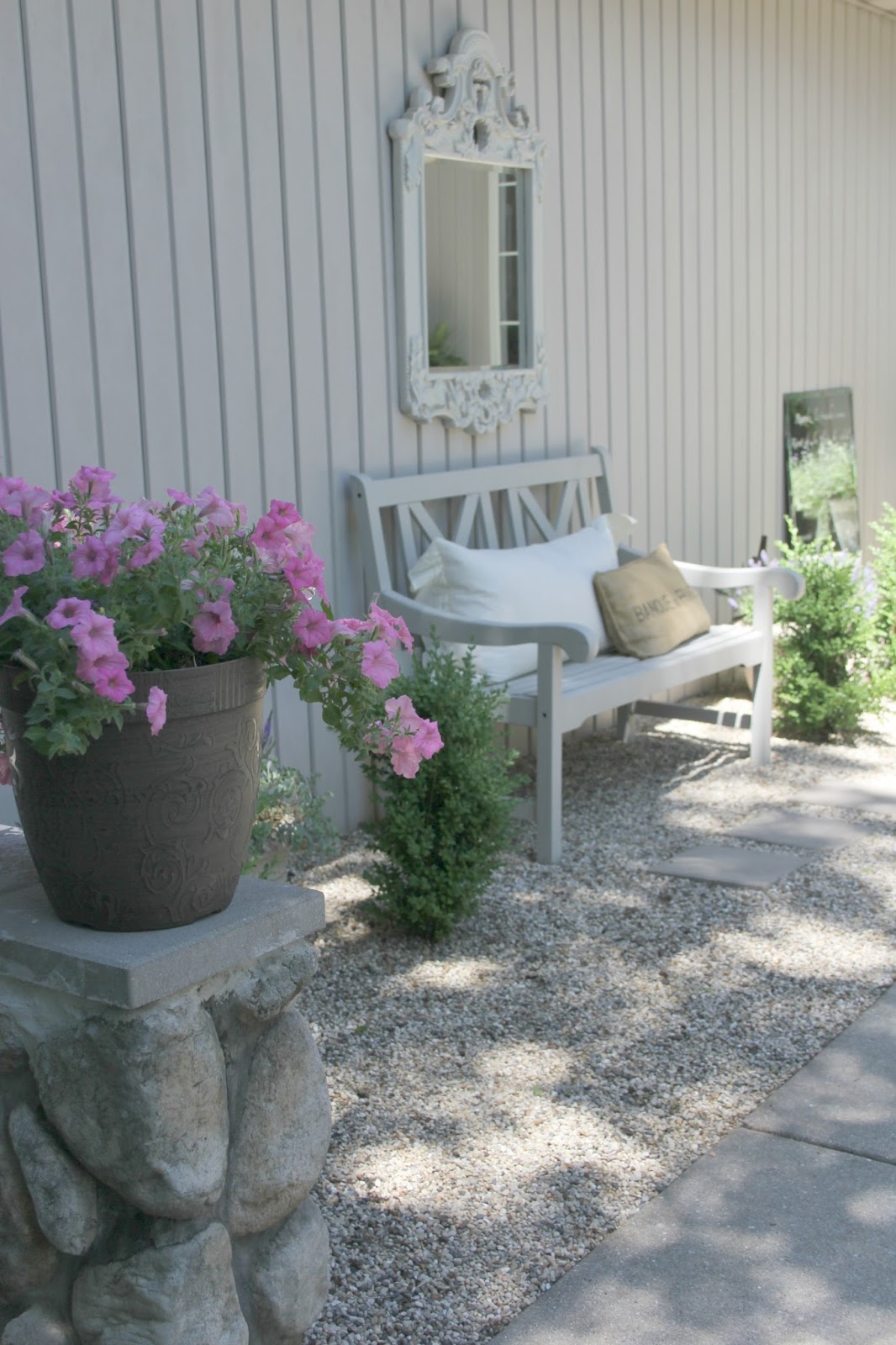 Yet here I am. Knowing not very much at all and holding more paradoxes than answers.
So these SPRING offerings inspired by nature's wisdom, are shared in a humble spirit of peace and unknowing.
I independently selected products in this post—if you buy from one of my links, I may earn a commission.
2. Springtime Boost: Walk & Be Changed
If you are physically able to walk, perhaps it's time to make this a priority.
It will change: muscle tone, mood, outlook, prognosis, digestion, blood pressure, attitude, and MORE.
My walking buddy moved away a few years back so my walks are sometimes lonely, but no less life-changing.
If you walk alone, listen to music or that podcast you have been meaning to check out. (I love On Being With Krista Tippett.)
If you are unfamiliar with the work of poet, theologian, and healer Pádraig Ó Tuama, you are in for a treat!
Need a pair of pretty SPRING FEVER sneakers that would inspire anyone?
3. Combine Prayer & Walking
Being outside in nature helps most of us better get out of our heads and into our hearts so hopefully we'll all have opportunities to combine it with heart healthy movement.
Here's a sweet piece on the topic.
4. Springtime Boost: Carve Out a Zen Space Outdoors
While I could more easily help you pick out a patio dining set than demonstrate yoga postures or give you advice for your rose gardens, I'm here to reassure you simple, thoughtful gestures make a difference.
Do you have a sunny area where a simple plant, chair, and perch for a drink can go?
Is there a place somewhere outside with a pretty view where you could meditate or spend 10 minutes stretching daily?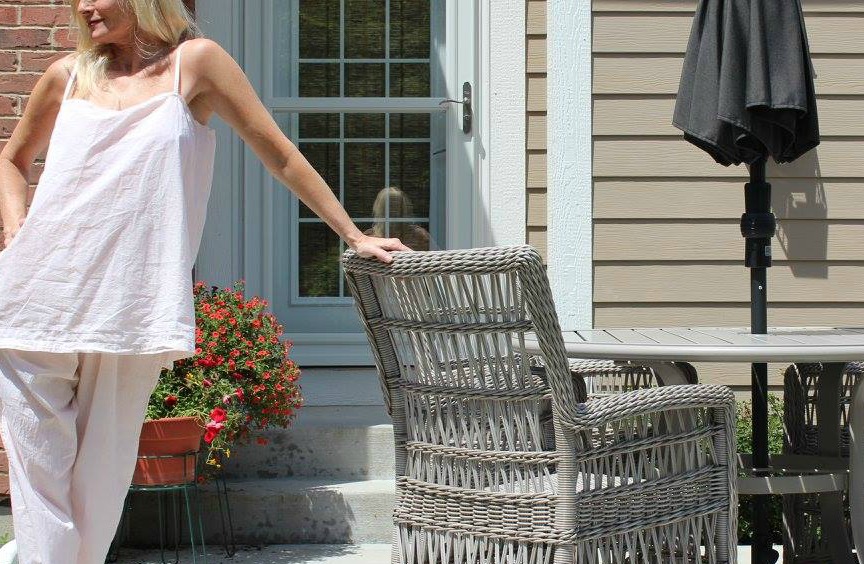 5. Make Laughter Medicine a Daily Priority
Do you have a friend who totally gets your sense of humor?
Make a pact to text each other a funny meme or anecdote each day.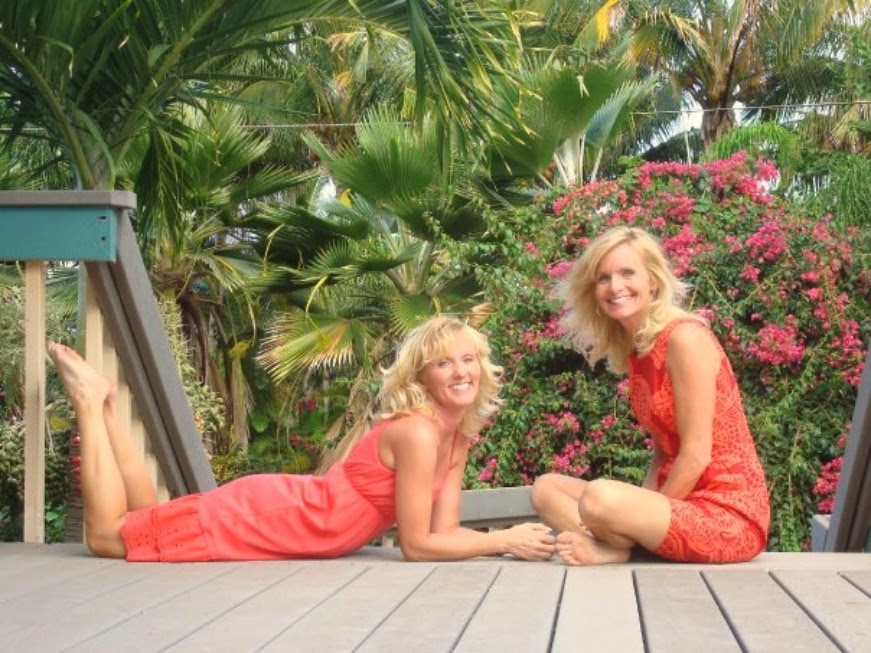 Since you'll be held accountable to share and not just receive, It will force you to seek silly, whimsical content.
6. Self-Care Soak in the Tub: Two Possibilities
If you have a bathtub, make an appointment with yourself for a meditative, calm, quiet soak to soothe your muscles, soften skin, and put on a new mind.
Sometimes a shower or long soak in the tub can work wonders. Here's a lovely oil with a subtle scent infused with Rosemary and Bergamot.
You can even gently massage this into your scalp.
Don't be in a hurry during or after. AVEDA's Foot Relief (above) is my choice almost every night before bed.
I just ordered this luxurious mask and highly recommend despite the luxurious price – I'm crazy about honey and its properties.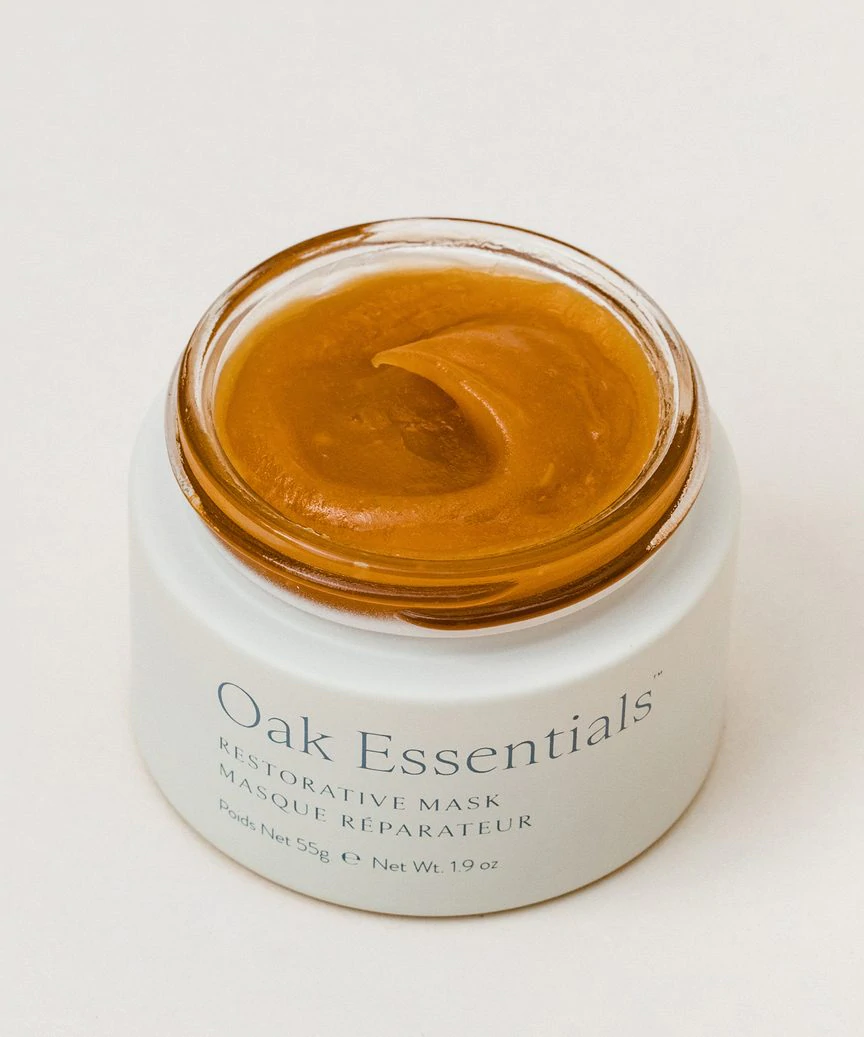 If you don't have a tub or are short on time, give your sweet little feet a bubble bath with the help of a large basin or bowl.
Close your eyes and let go of the day's disappointments and tomorrow's worries. Use the time for prayer or meditation.
7. Be More Intentional About Awakening to the Present Moment
Here's a proactive way to cease worrying and become fully present:
8. Get Invested in New Growth
It doesn't have to be a complicated raised bed vegetable garden or a rescue kitten, but welcome the joy of growth into your life this Spring.
A few succulents or a little pot of rosemary near the kitchen window will do. Look around at the gardeners and animal lovers in your life and notice how their "chores" keep them centered in life-giving pursuits.
9. Get Those Lovely Hands Creating Beauty
Did the watercolor by Jeanne at the start of this post make your heart sing with its vibrancy? Maybe it's time to try watercolor painting or take a ceramics class.
Here's a place to start:
Ever wanted to learn to upholster? Here's a book by Amanda Brown or you can take her online course and learn to make an upholstered headboard.
10. Add One Super Green to Your Diet
Not only is it difficult to overhaul your whole diet, it can be unwise to do so (I should know!). So start with just one new plant.
Mine is spinach. I buy the big quantity of fresh organic baby spinach and work it into my plate every single day. It's not hard to do!
Why spinach?
I want to do everything to prevent macular degeneration which runs in my family.
Spinach may be just the ticket for keeping my eye tissue healthy.
More than 20 years ago, I took care of my mama after her surgery to repair a macular hole in her eye. She had to lie face down for two weeks in order for the eye to heal properly. That meant being seated in a massage chair with head down in the face rest during the day and sleeping on her tummy at night with the face rest off the bed at night.
What can we eat to boost our immunity?
See THIS.
In this helpful article about enhancing your immune system, we're encouraged: "Don't worry about measuring exact amounts of produce. Just fill at least half your plate at each meal with colorful vegetables and fruits. Or, eat a pile of produce the size of your head each day."
11. Give Your Skin a Boost Too
Are there lots of weather changes where you live? I am definitely feeling them here. Changes in humidity and seasonal conditions with spring often mean our needs change.
To streamline my routine at night, I now use one product to remove makeup and cleanse. I learned about it from a vlogger I have come to trust, and now I see why she loves it:
Still saving my pennies before splurging on this highly regarded potion which is another way to pare down all the skincare since it is a serum/moisturizer/activator for one and done effectiveness!
Skin is an organ, and skincare regimens are not just for high maintenance types; babying your skin can become a beautiful self-kindness and self-care practice.
12. Subscribe to MILIEU
Why subscribe? Because each issue over-delivers, and you will feel beyond spoiled with the beauty shared!
Remember the cover (above) of the spring 2021 issue? Mercy! And the home of Nashville designer Robin Rains with architecture by Jeffrey Dungan!
13. Collect Inspiring Ideas for Spring & Summer
You can begin here in my archives (see that "archives" tap at the top…click away!) or go directly to my Pinterest and maybe create a new SPRING related board.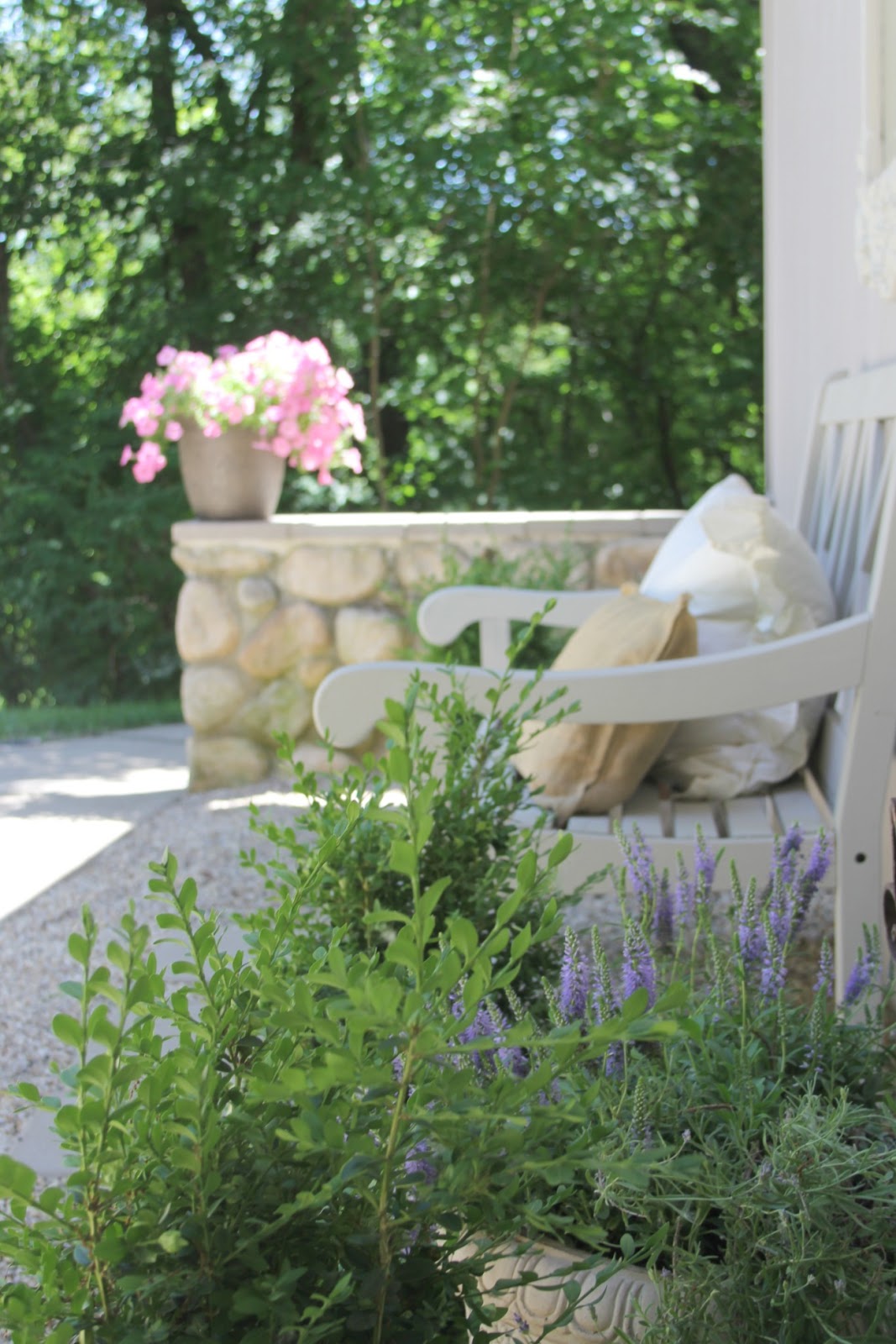 14. Think Spring Apparel Finds
I admire the offerings at J. Crew, Nordstrom Rack (check out their activewear and don't forget about Lululemon for accessories), and even H&M for a number of lovely finds.
And I love BLISSFUL LINEN everything from HERE and HERE.
15. Try New Recipes
A cookbook with yummy recipes that won't heat up the kitchen?
While there are plenty of comfort food books out there with heavy casseroles to make, this one gets us psyched for summer when it always seems impossible to come up with dinner ideas.
16. A Wee Mood Boost
It's always fun to try a new lipstick, and here are the ones I reach for every single day:
OMG this lip color (above) – I use the color Rosalia and can't say enough good things! It goes on sheer and lovely, hydrates, is luxurious, and is worth every penny!
17. SPEND an Afternoon
Just decide to give yourself the afternoon off to park yourself on a bench to read a book, head to a park or garden to snap photos, go for a drive with the windows down and nostalgic music turned up, or do nothing at all…but spend it.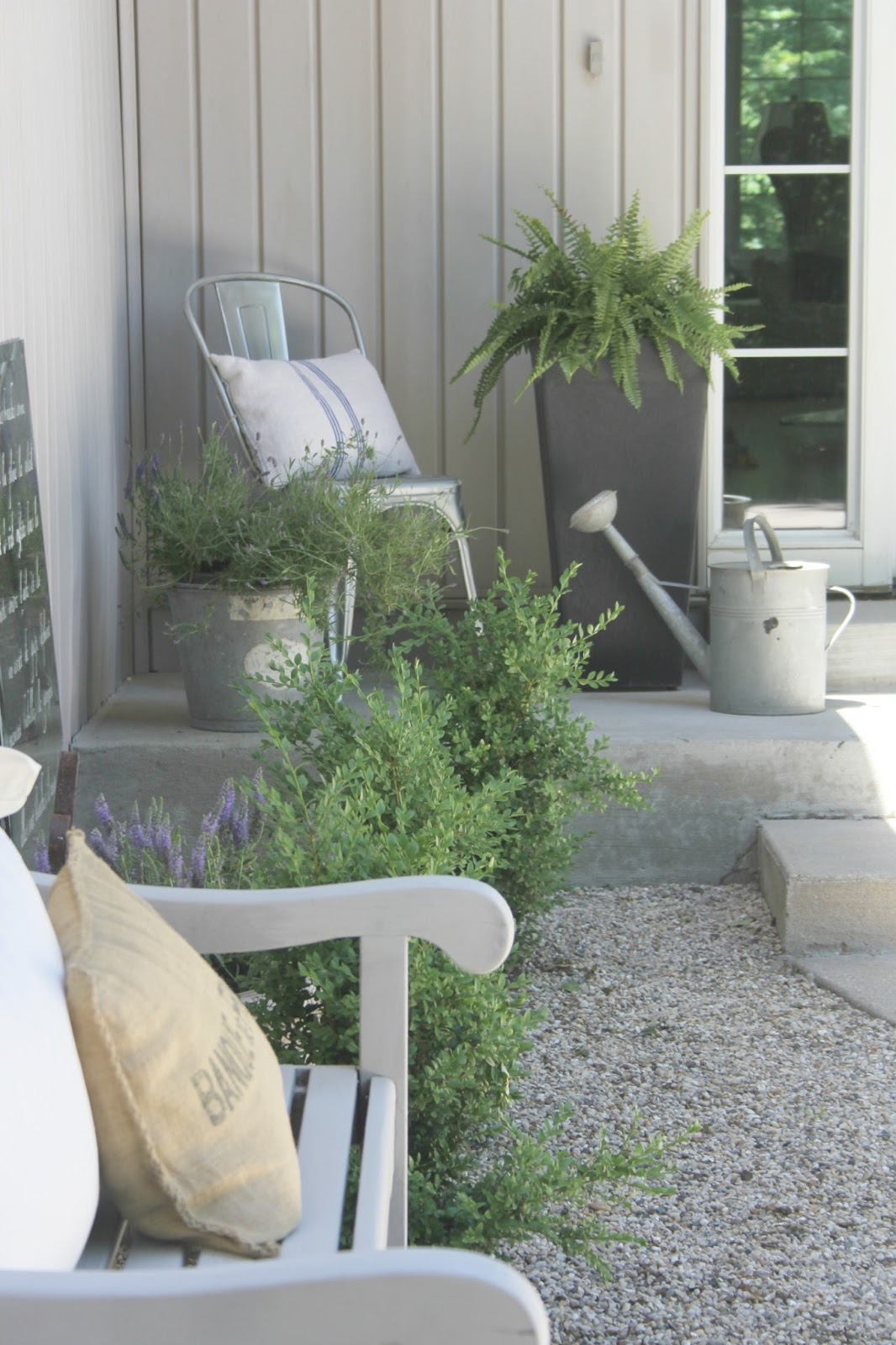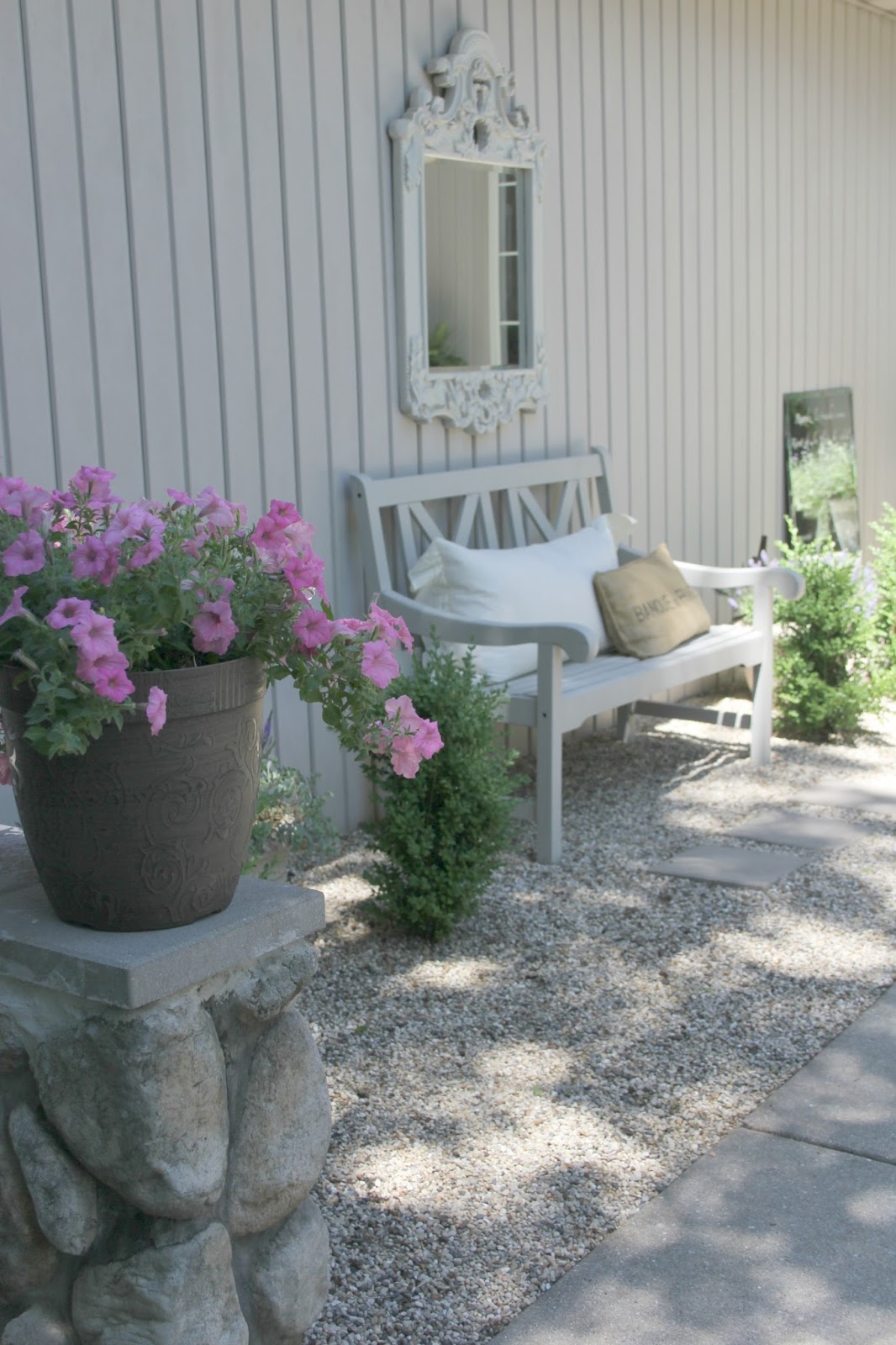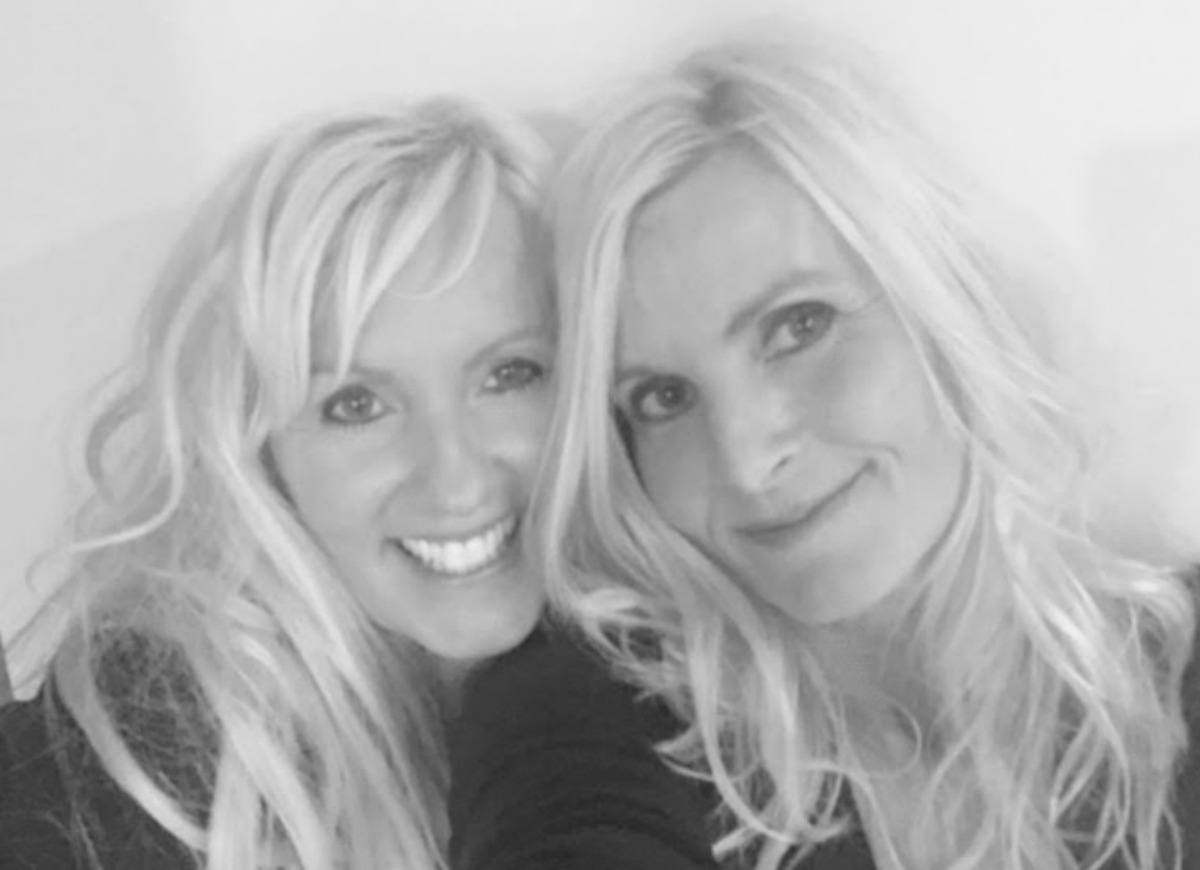 18. Fake a Tan
If you're after bronze goddess factor and a faux summery bronze way before May's flowers, I personally love these sweet scores:
19. It Boosts More Than Beauty
Do you REALLY need the nudge from me to treat yourself to extra minutes of sleep to undo the day's damaging stress, boost collagen production and immune function, minimize the cortisol levels, improve your mood, and heal any number of hurts?
Still Hooked On This Dreamy Pillow!
I also like this:
Sleep in when you are able. Retire earlier than you normally do. Unplug from media and dream of spring tulips…
I independently selected products in this post—if you buy from one of my links, I may earn a commission.
Peace to you right where you are.
-michele
Shop for items you already intended to buy on Amazon RIGHT HERE, and also find home decor here to keep decor inspiration flowing on Hello Lovely!
Hello Lovely is a participant in the Amazon Services LLC Associates Program, an affiliate advertising program designed to provide a means for sites to earn fees by linking to Amazon.com and affiliated sites.