Get ready to Fall for an Amazing One Bedroom Wonder Home! You are likely acquainted with the work of the exceptionally brilliant architect Jeffrey Dungan, yet you may be surprised to learn about an unusual design collaboration involving tiny homes.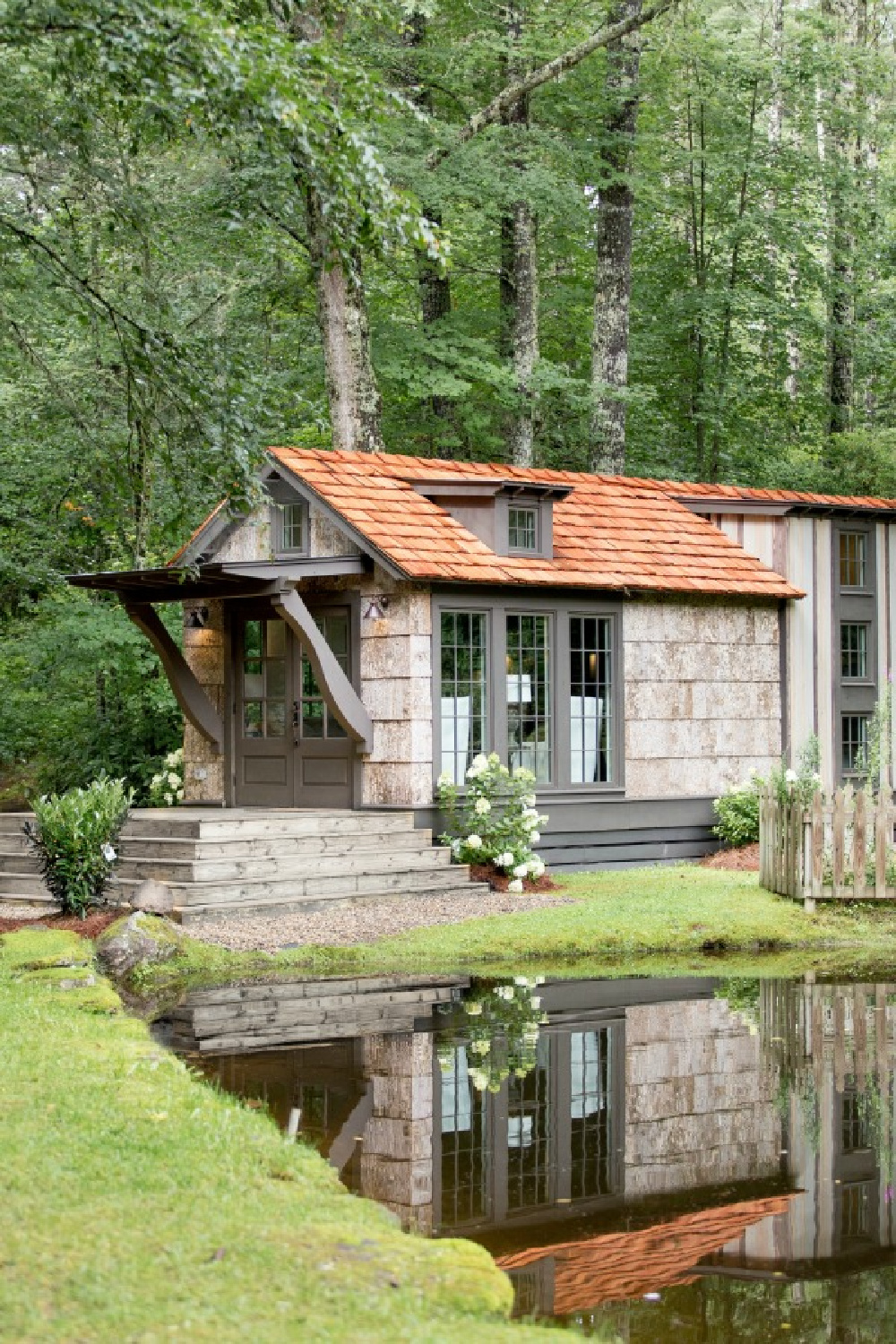 I stumbled upon The Retreat By Oakstone where the wondrous one-bedroom shotgun style Low Country Designer Cottage you see here is offered.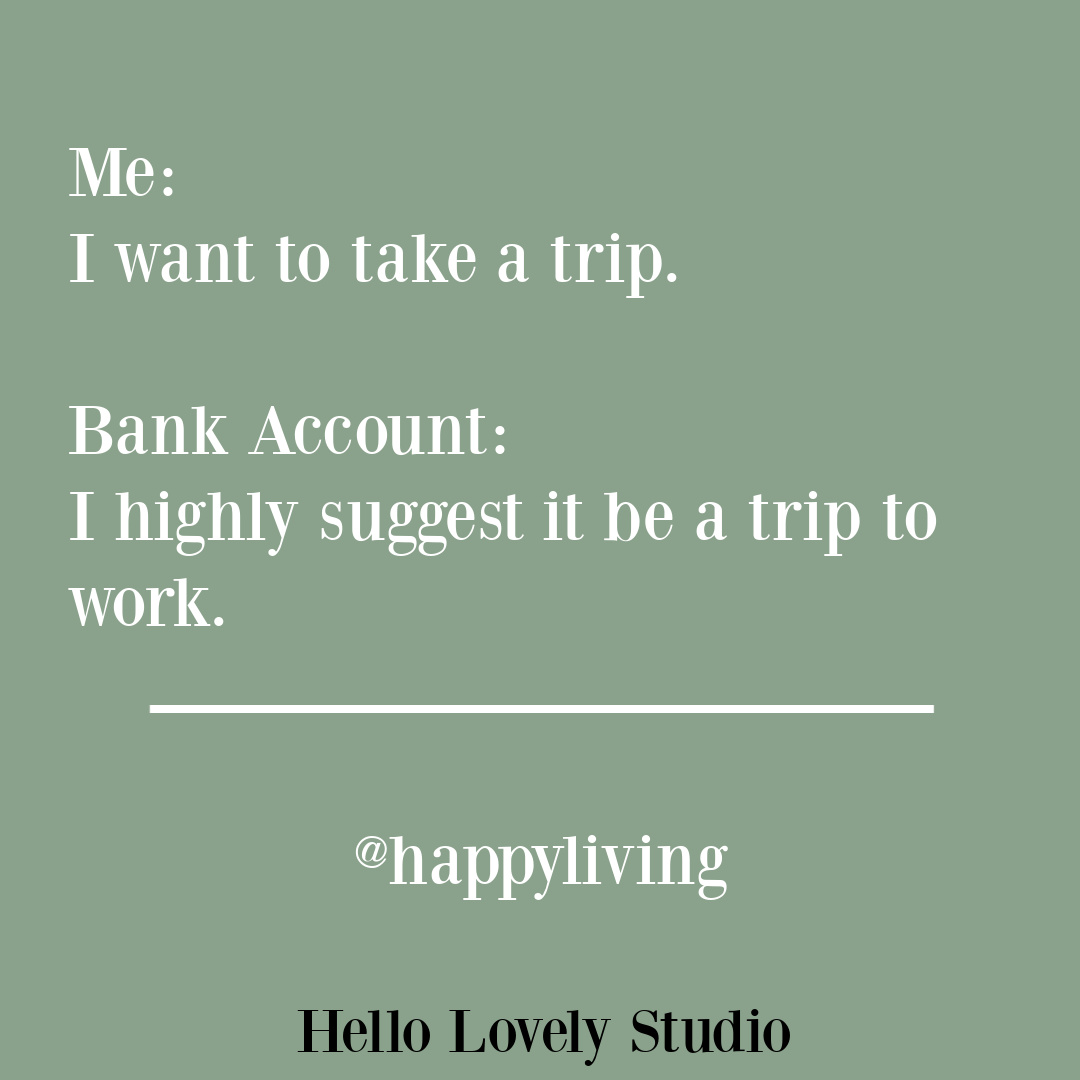 This tiny home is one of the Designer Cottages Dungan and his team designed, and it lit up my radar rather randomly. I was gathering info about lovely places to retire when Monteagle, Tennessee popped up.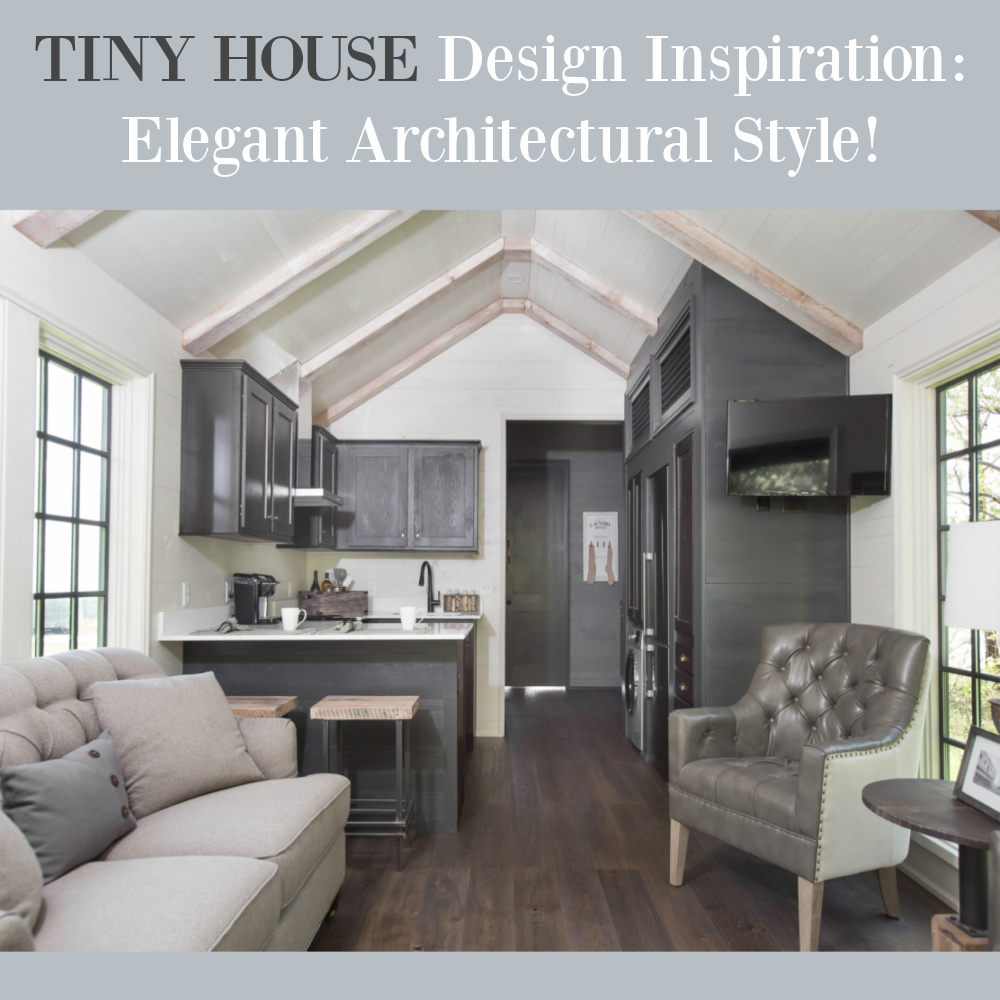 Can you imagine living in a home under 500 square feet? (I have a better idea of what it's like since we purchased a tiny house last year as investment property, but it looks nothing like this beauty!).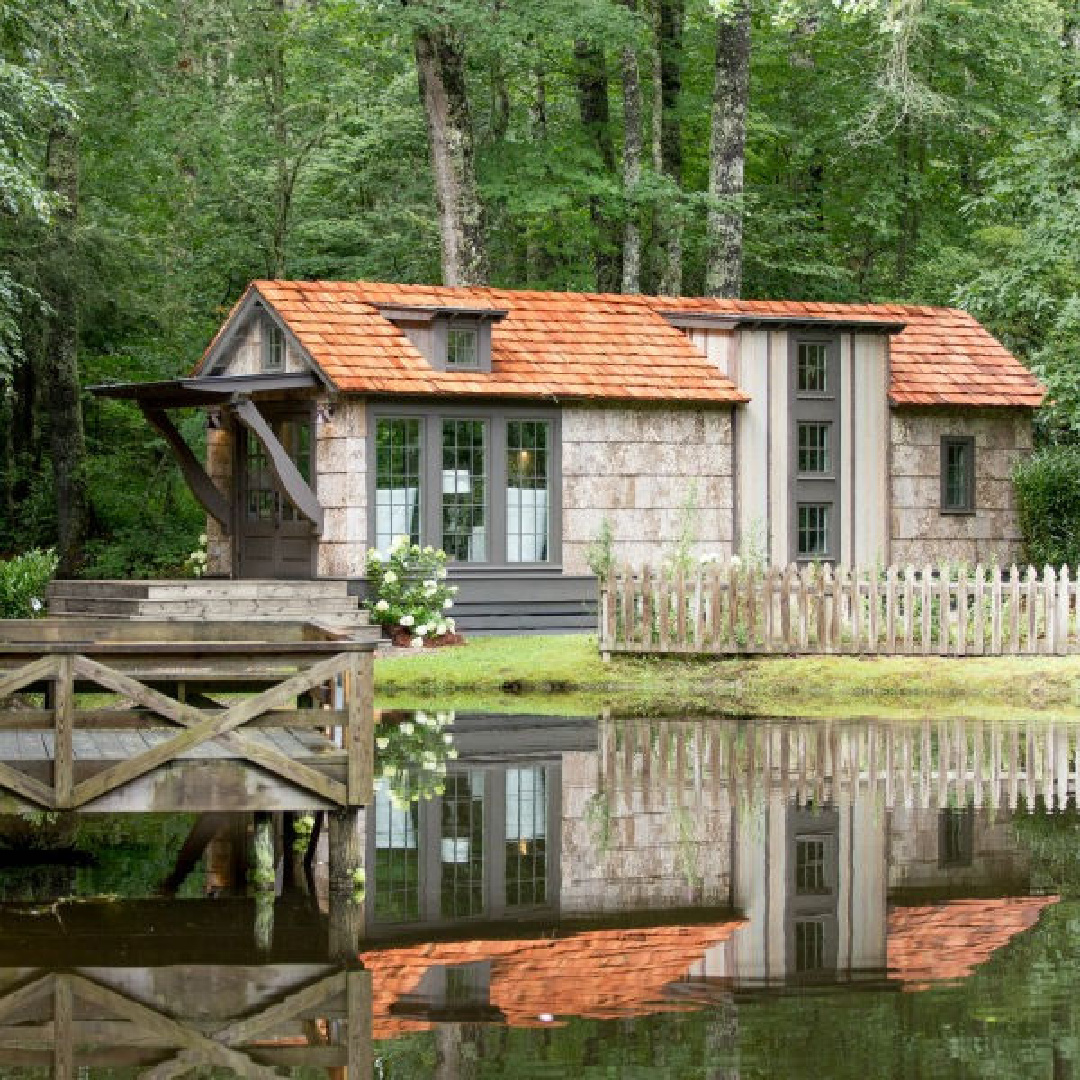 Tiny House Designer Cottages in Tennessee
Photos courtesy of Retreat By Oakstone; Architecture & Design: Jeffrey Dungan.
It seems more folks are now turning to tiny homes as a vacation home option!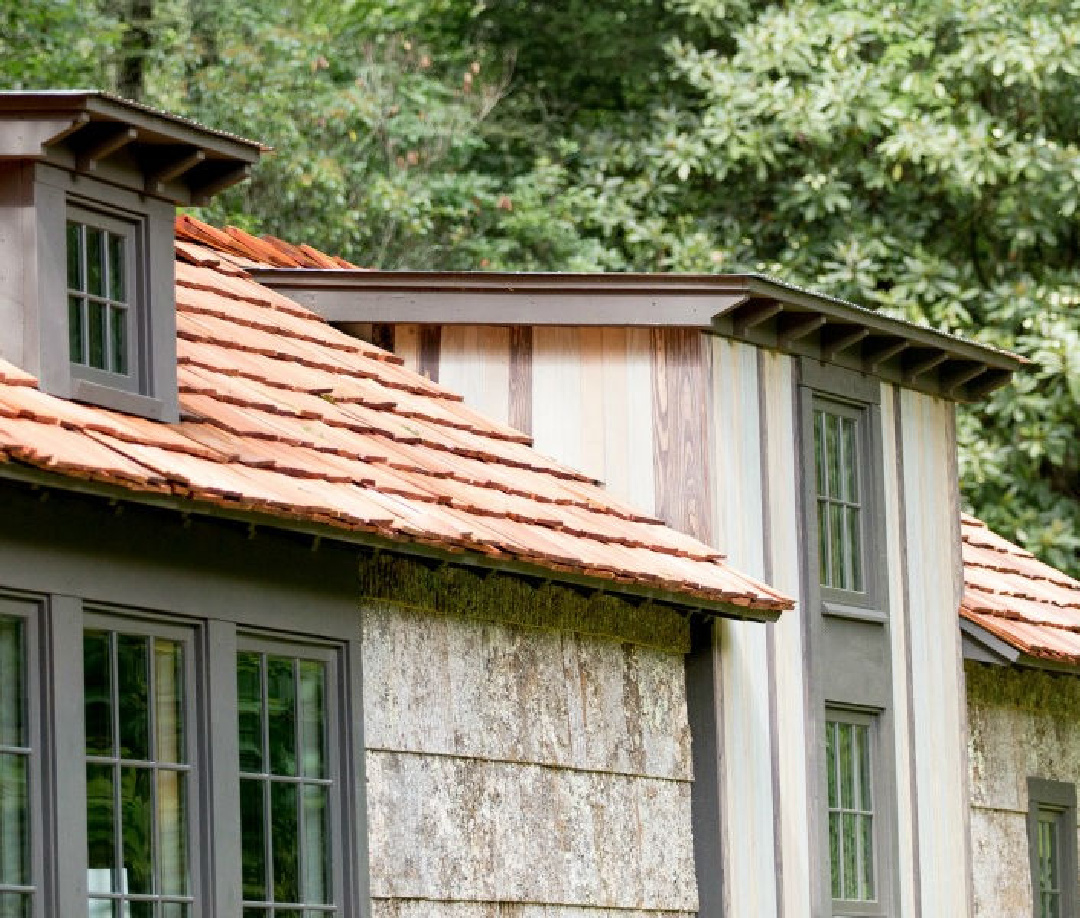 The 464 square foot Low Country Designer Cottage tiny house plan was inspired by the marshlands and coastal regions surrounding Savannah and Charleston.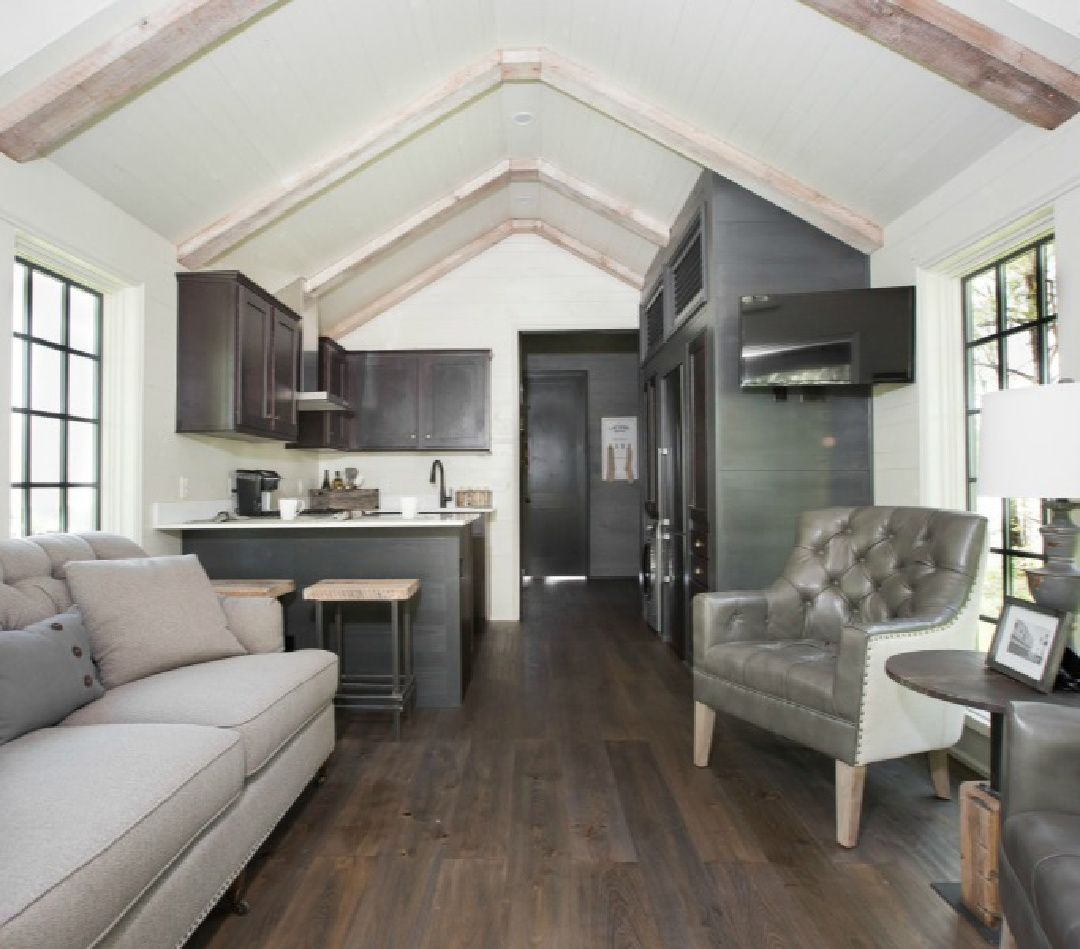 Low Country Designer Cottage
If simplicity, natural organic luxury, and minimal design with high-end finishes appeal, this elegant one-bedroom home is destined to pull at your heartstrings.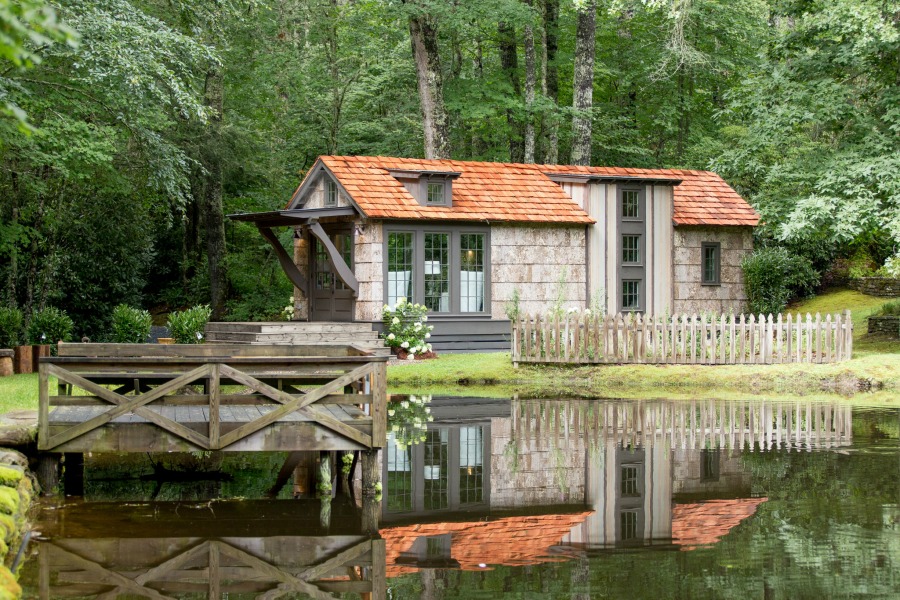 There are television shows devoted to the topic of tiny houses, festivals to experience them, and a growing tiny house movement as more folks embrace the idea of small house living.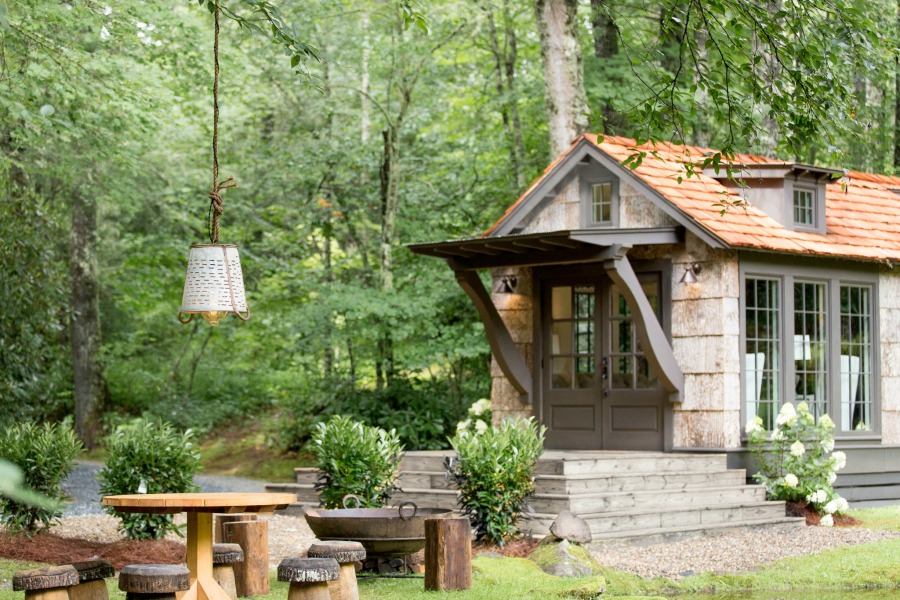 Even people who have no intention of downsizing to a tiny house seem infatuated with the concept and love to watch others go tiny.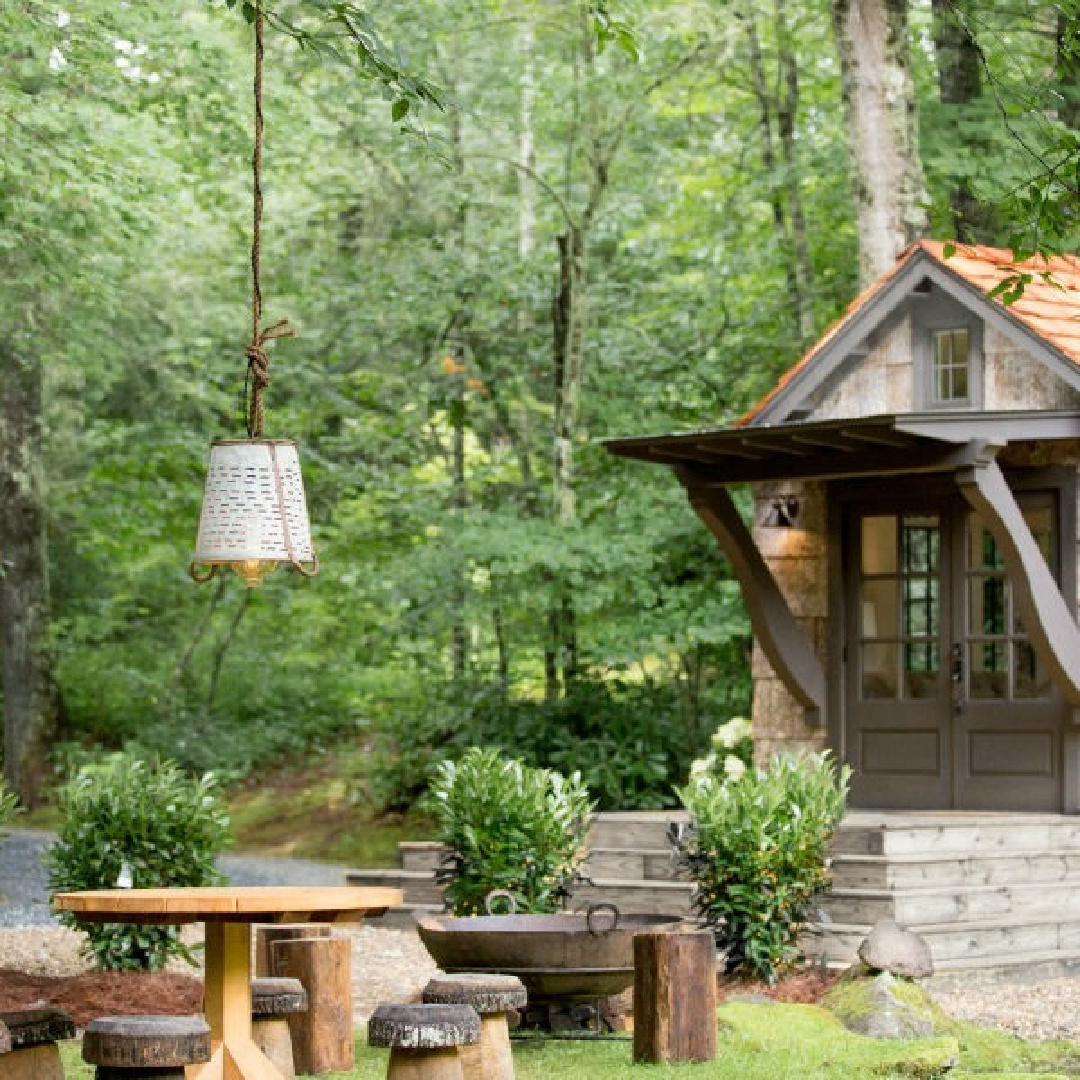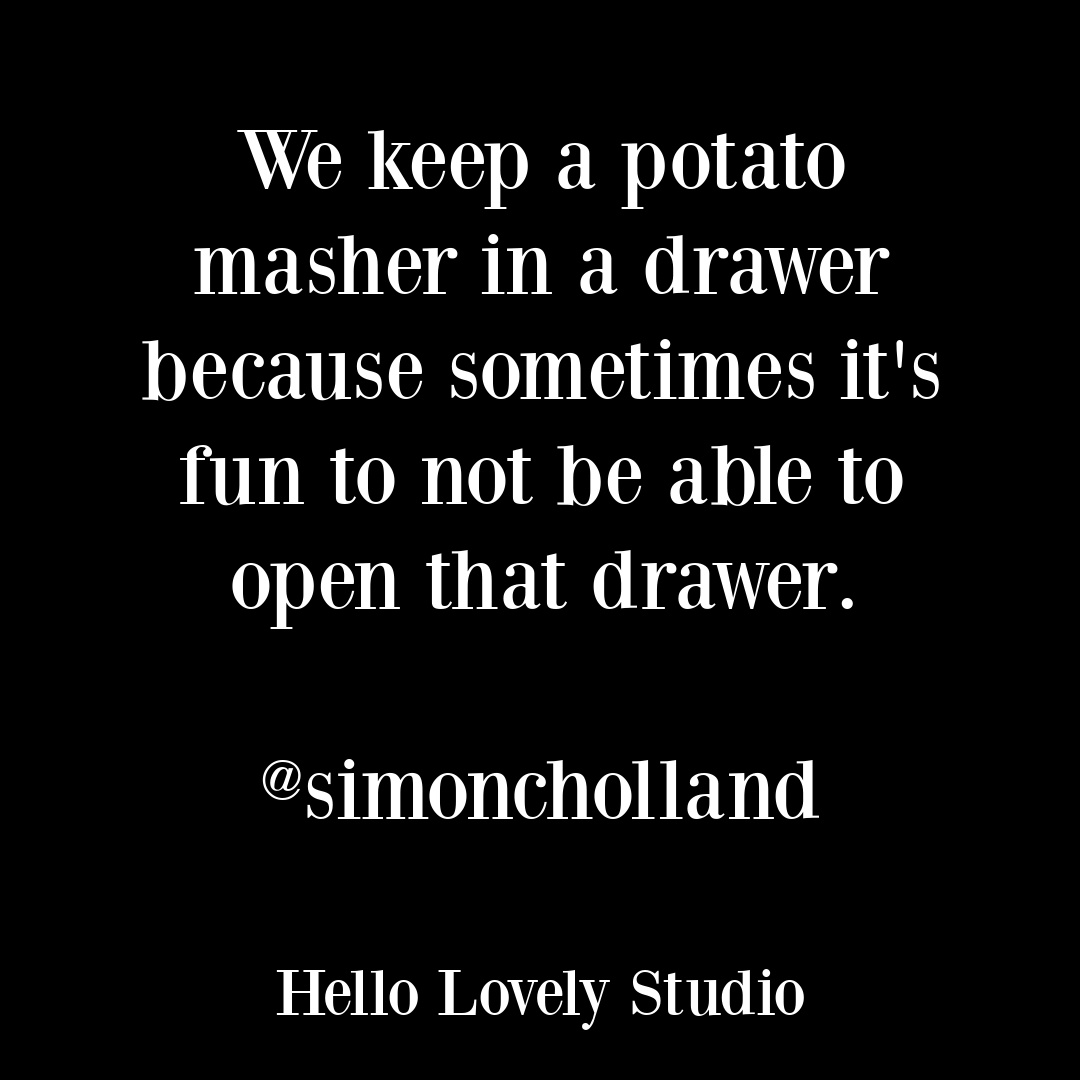 Elegant Tiny House Design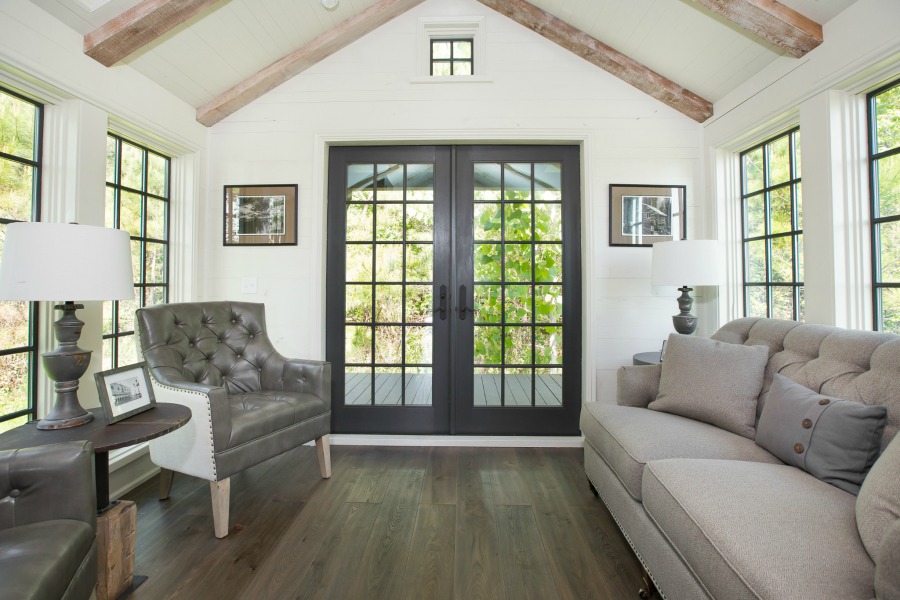 I am not yet ready to adapt to tiny house living. When I view episodes on HGTV about tiny house living, I am mostly filled with curiosity and awe about how daily tiny life functions for families with young children.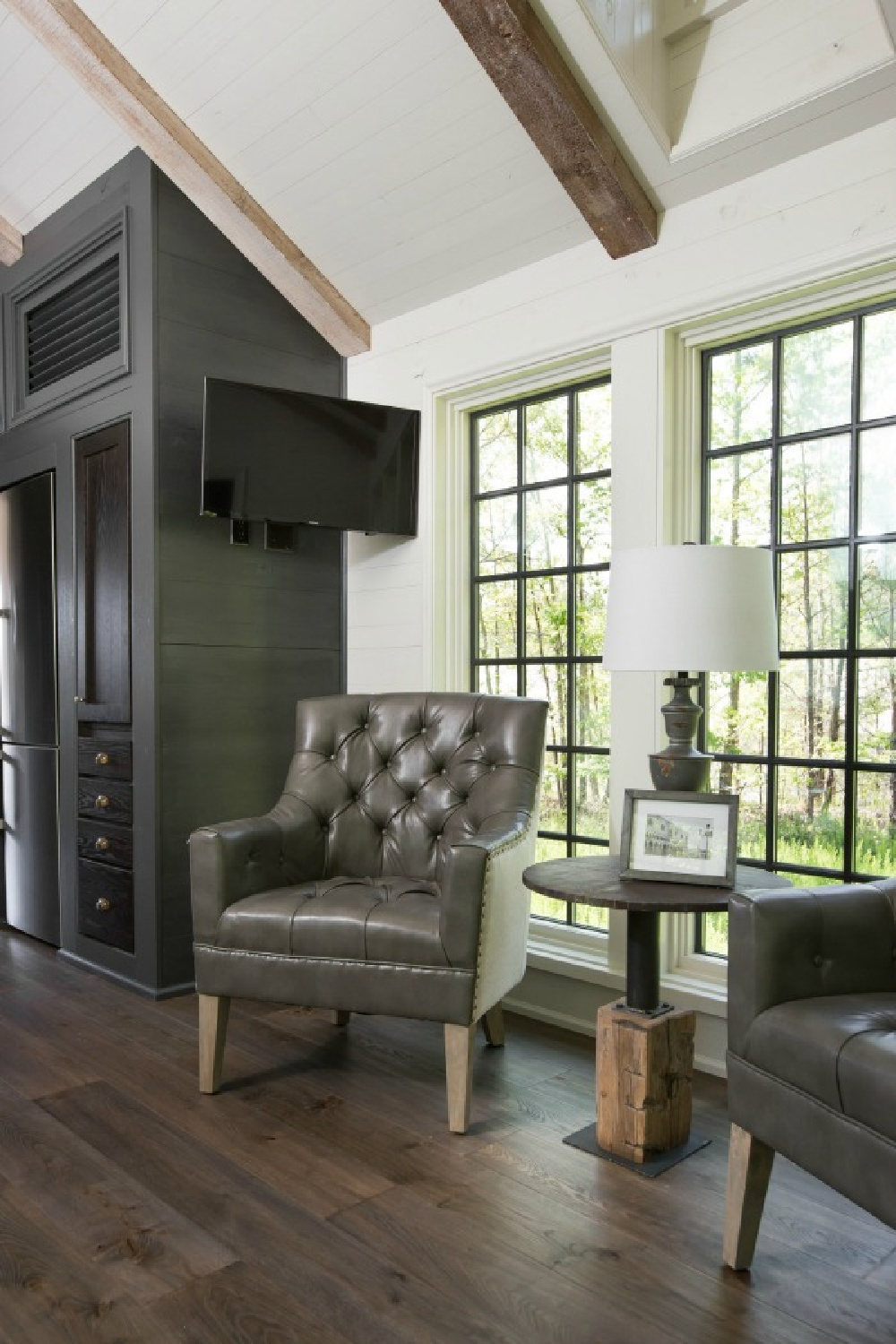 Tiny Living Minutiae
I must admit I am fascinated by what rarely gets addressed…tiny house minutiae.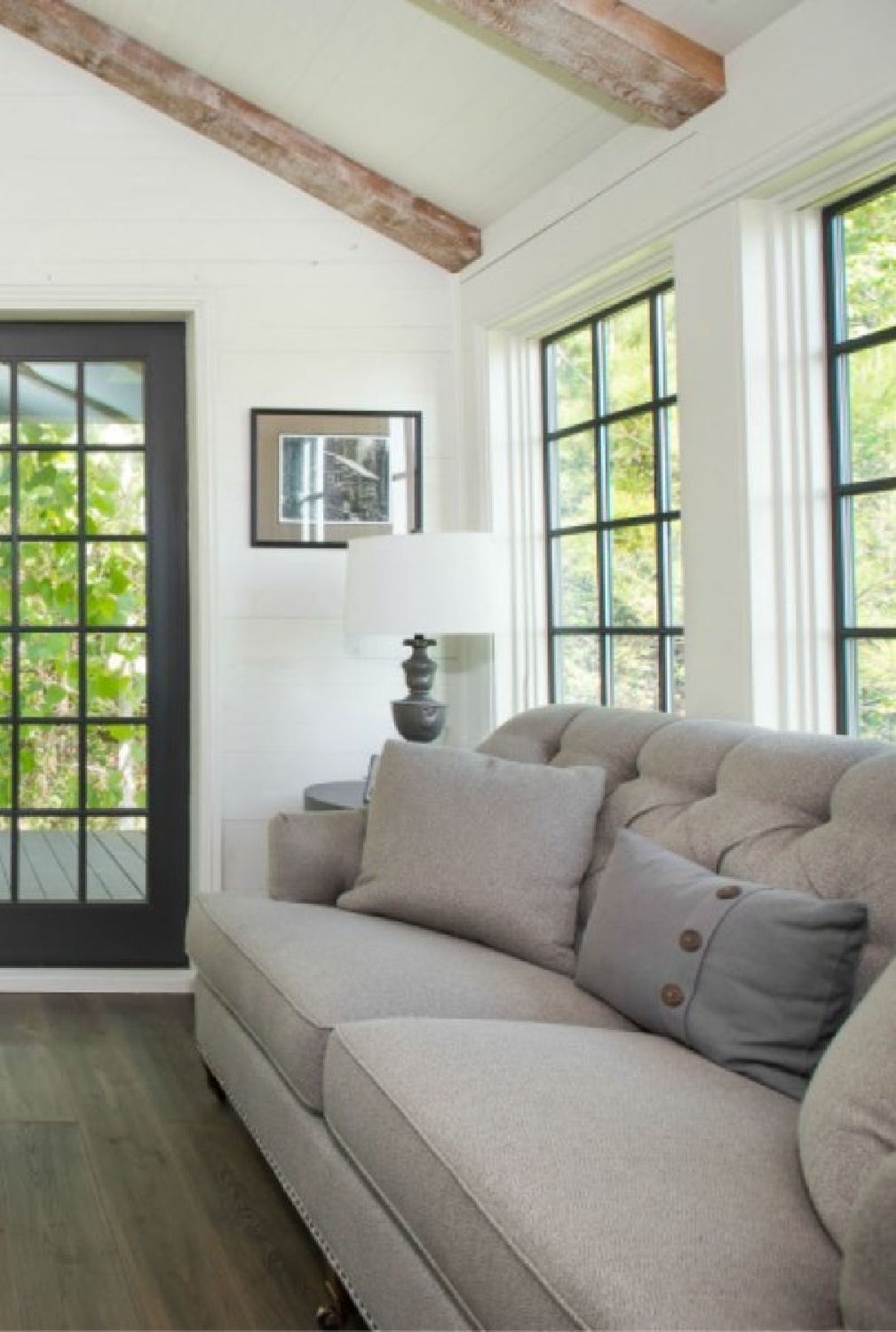 What about living under the same tiny roof with someone who sleepwalks or snores? What if tiny impulsive toddlers decide to leap from a sleeping loft and land on the cooktop?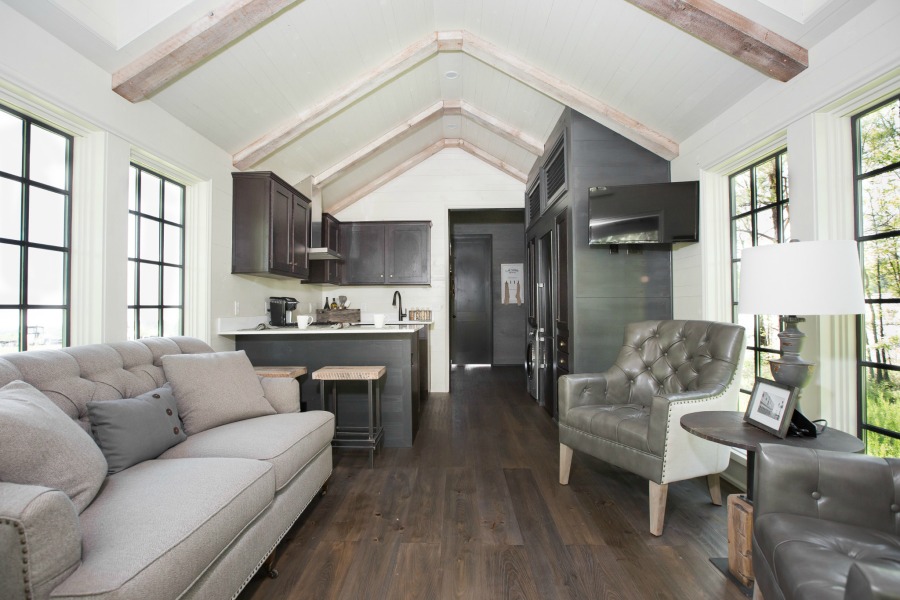 What I do know is humans are masters of adaptation. So I suppose, once you're all in, with time, you adapt to the down side of downsized.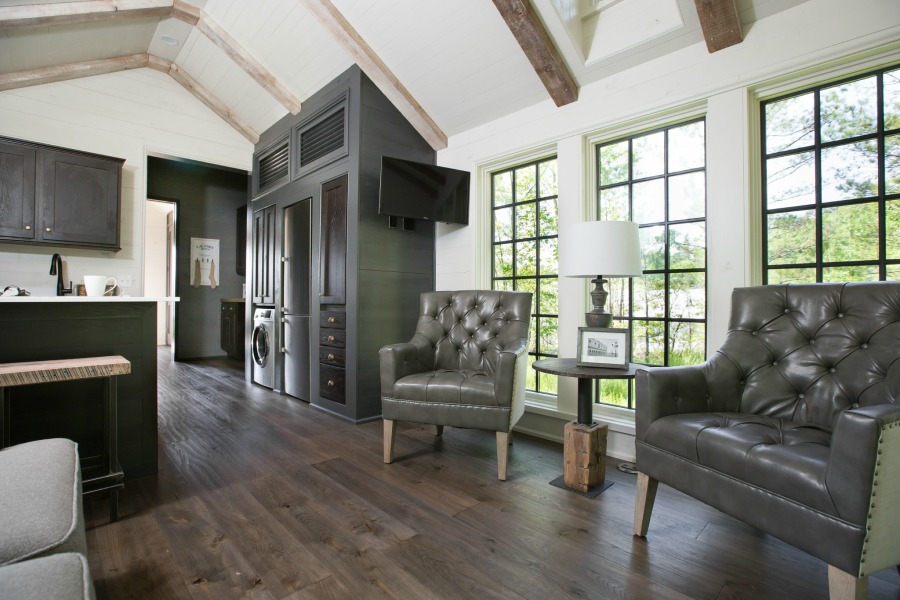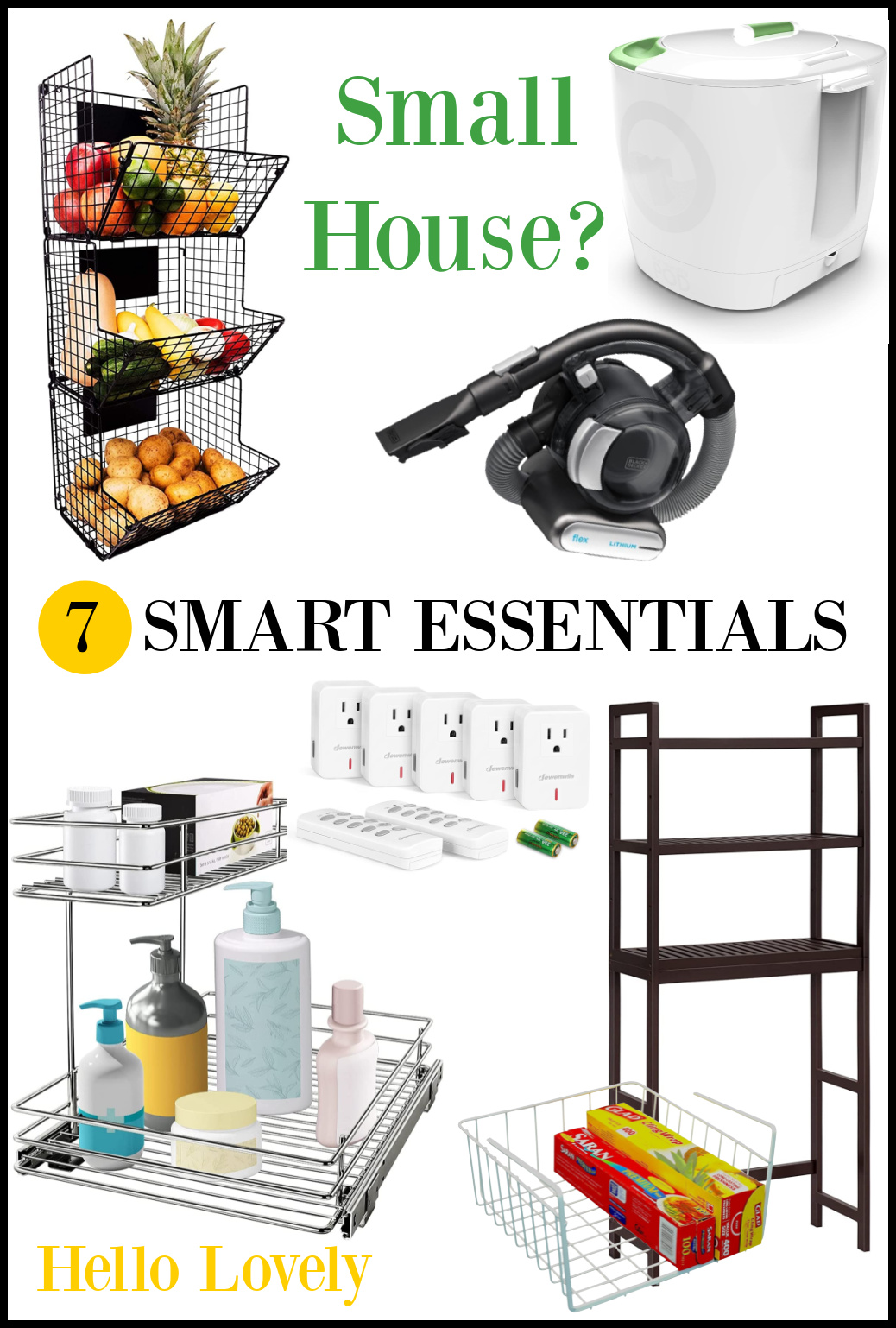 Folks who choose small house living are often experiential types who prefer spending their time traveling and adventuring more than home maintenance or long work hours to pay the mortgage.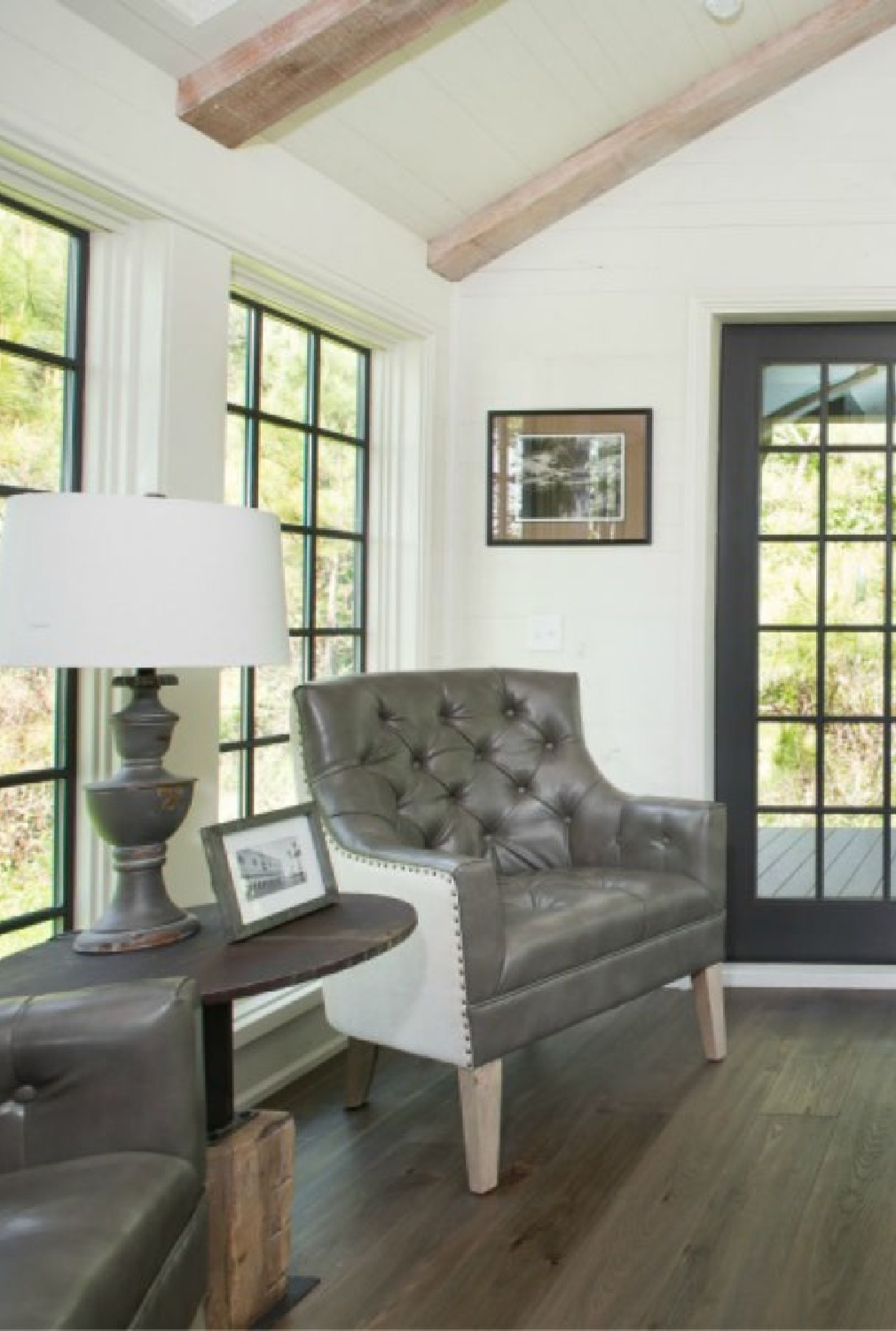 Speaking of traveling…what I wouldn't give to visit Elephant World in Thailand, where these beautiful giants who were in abusive labor situations get to retire. Look what happens when music comes to their sanctuary: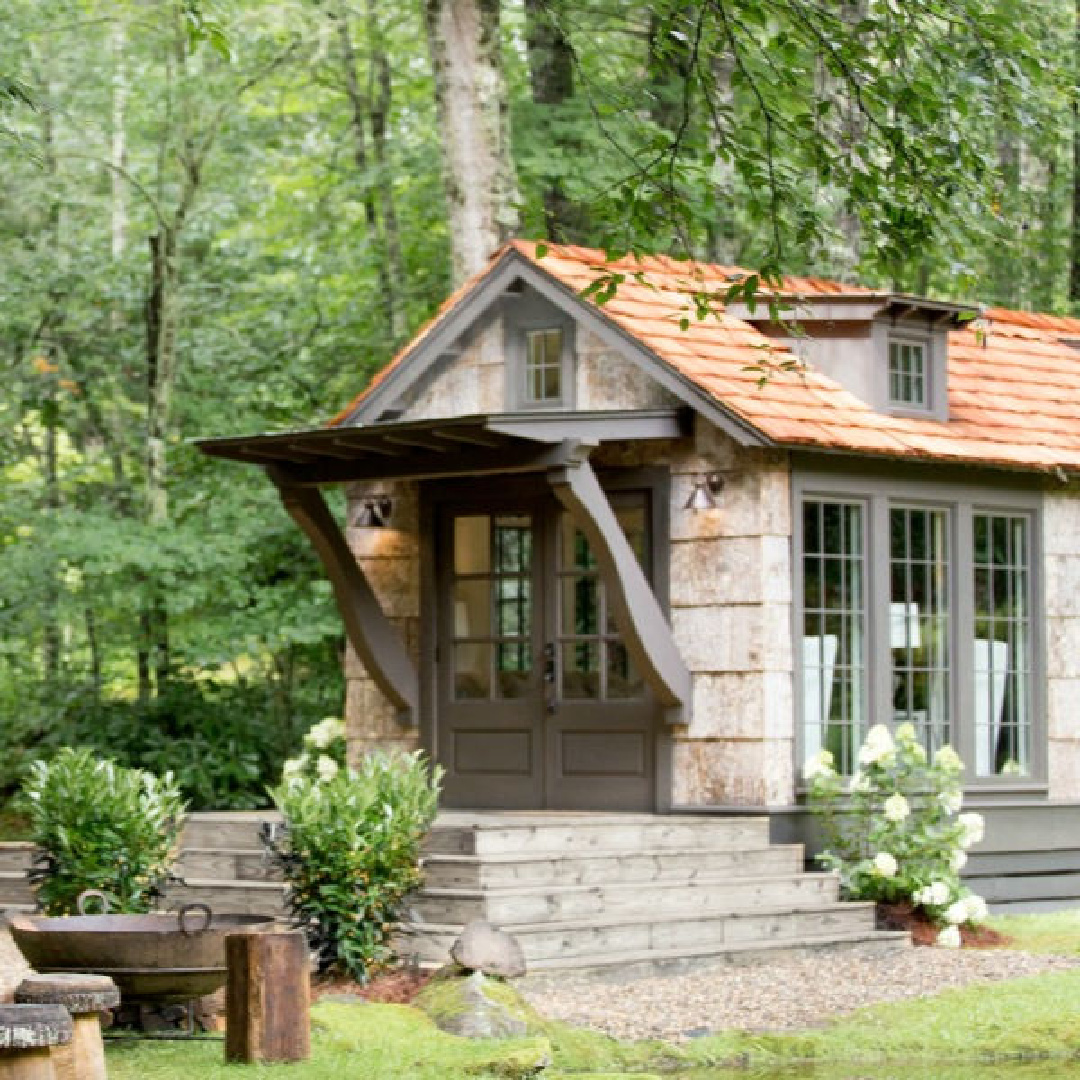 Tiny House Architectural Splendor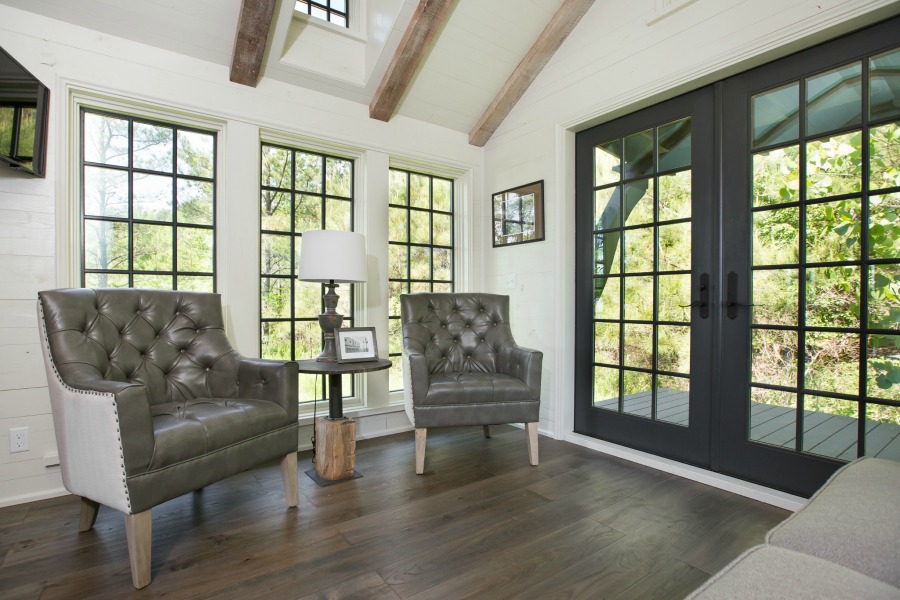 French doors: large energy efficient Ply Gem®. Combo washer/dryer: Summit Appliance®. Bathroom: tile tub surround. Kitchen: stainless steel Summit Appliance® range, dishwasher and 30" refrigerator.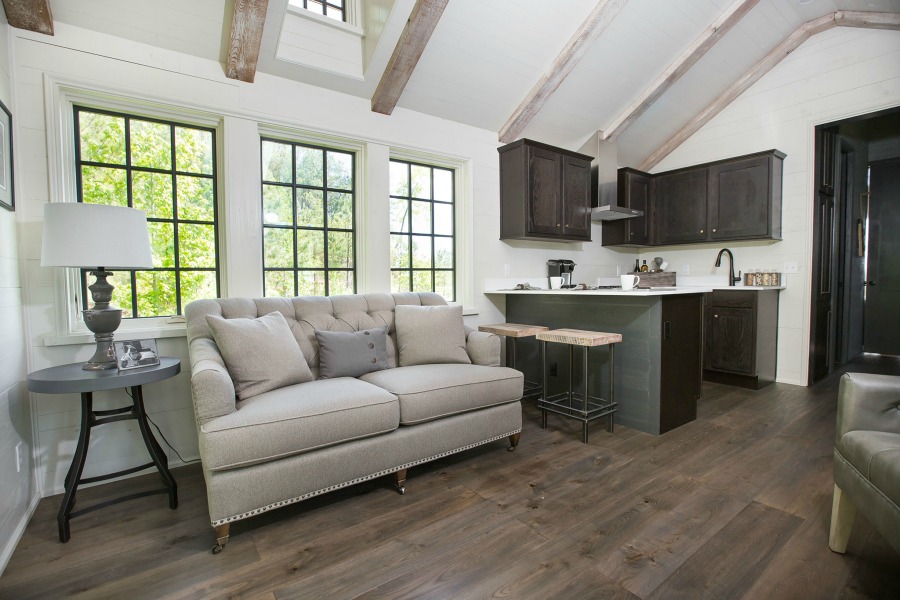 Living area can accommodate a dining room table to seat up to six. A covered porch with extended overhangs.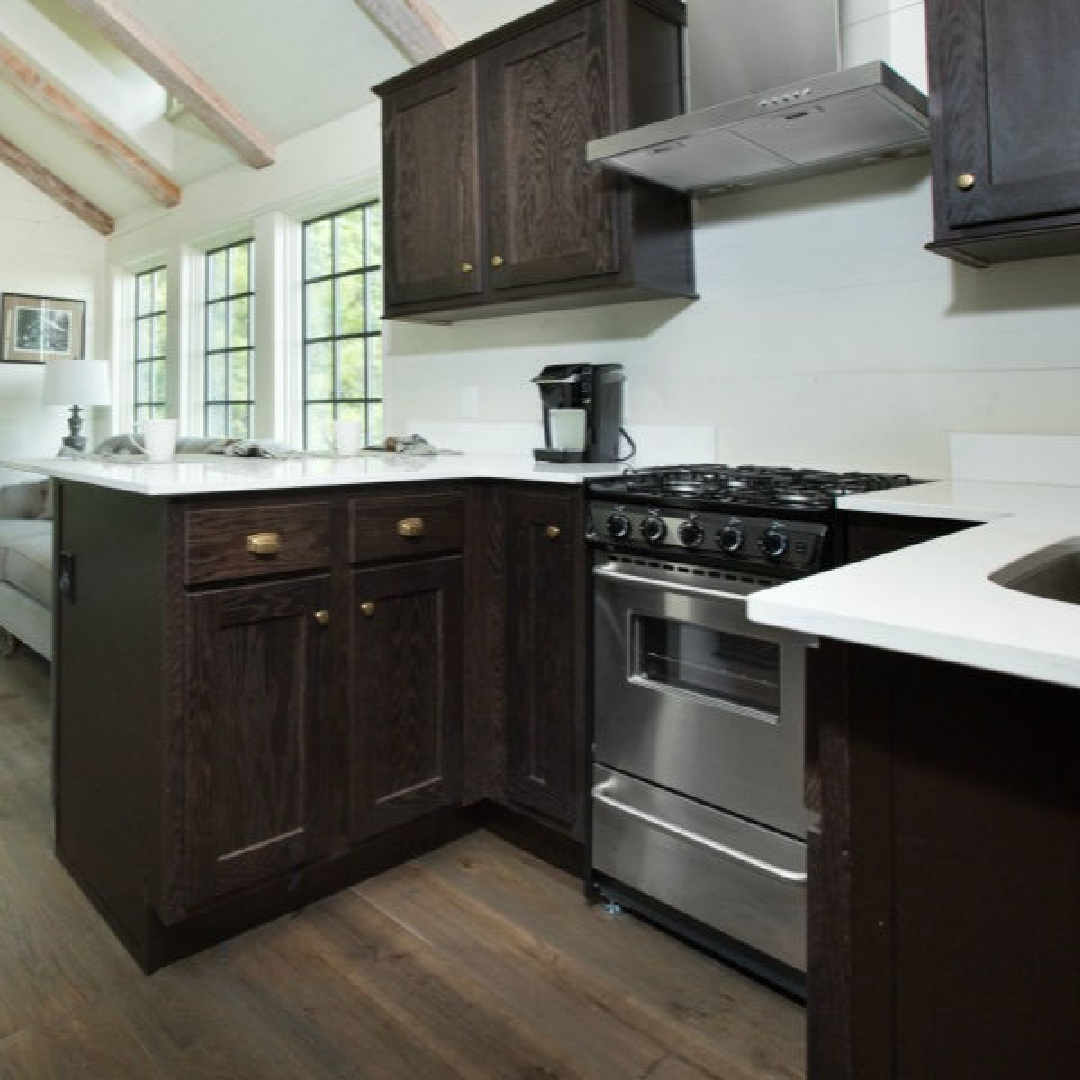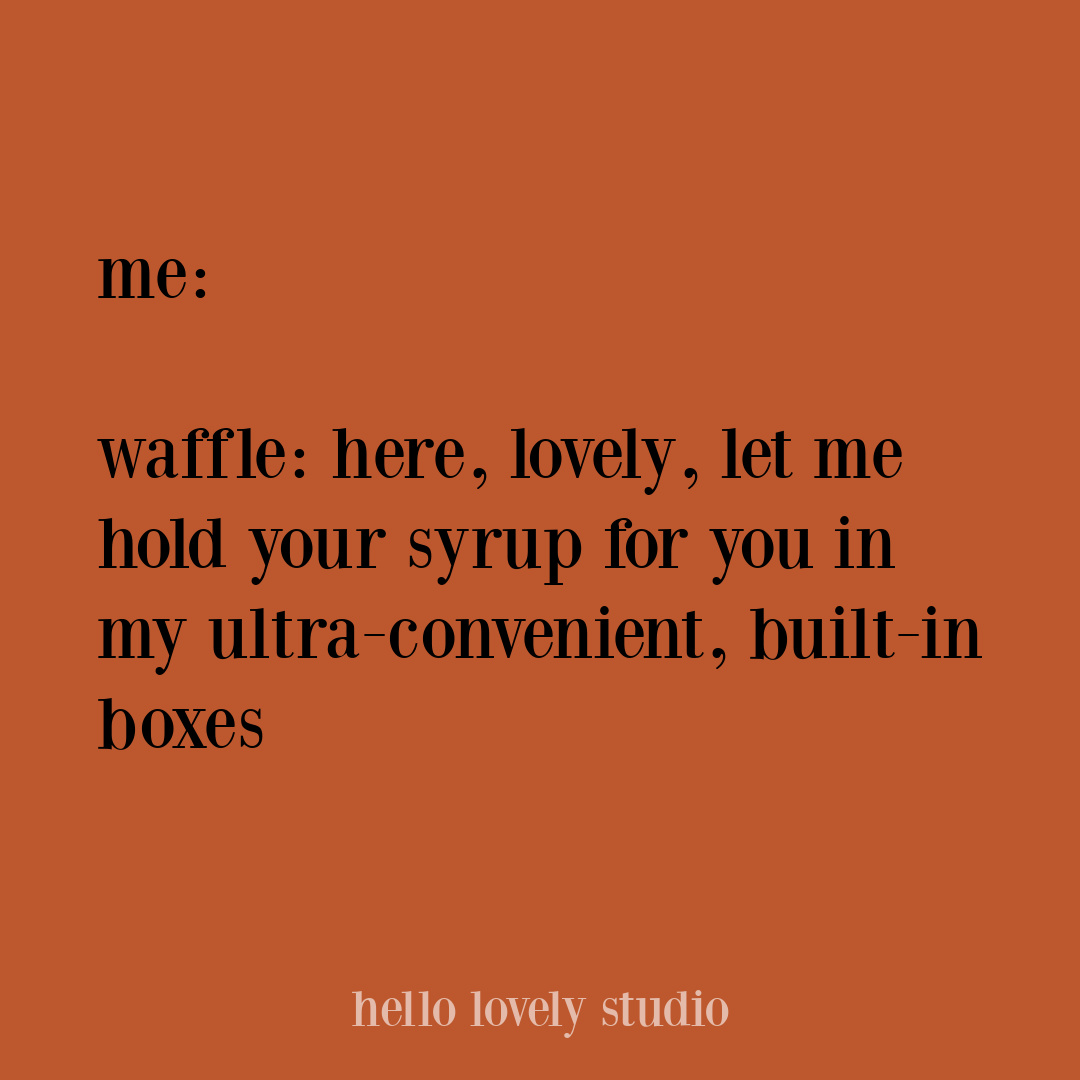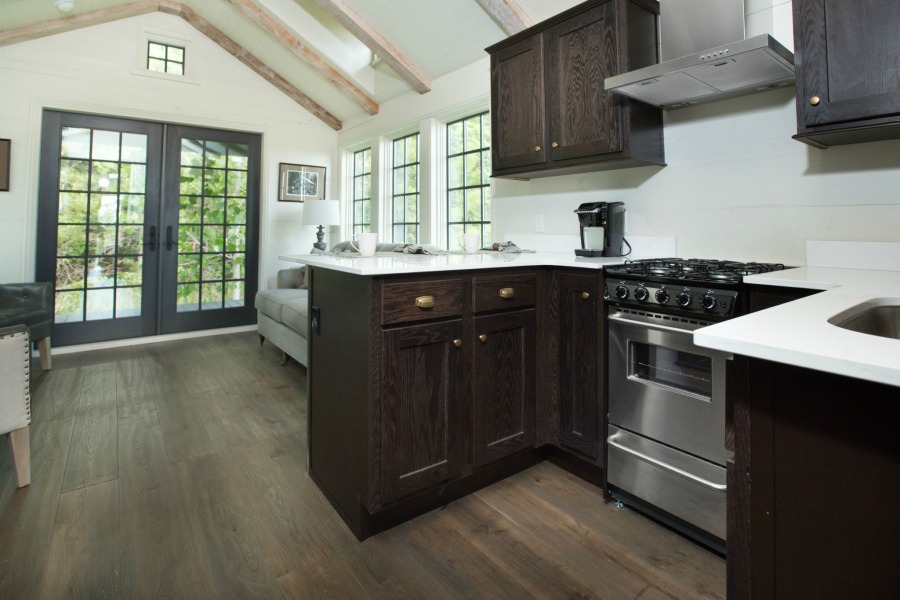 Low Country Tiny House Floorplan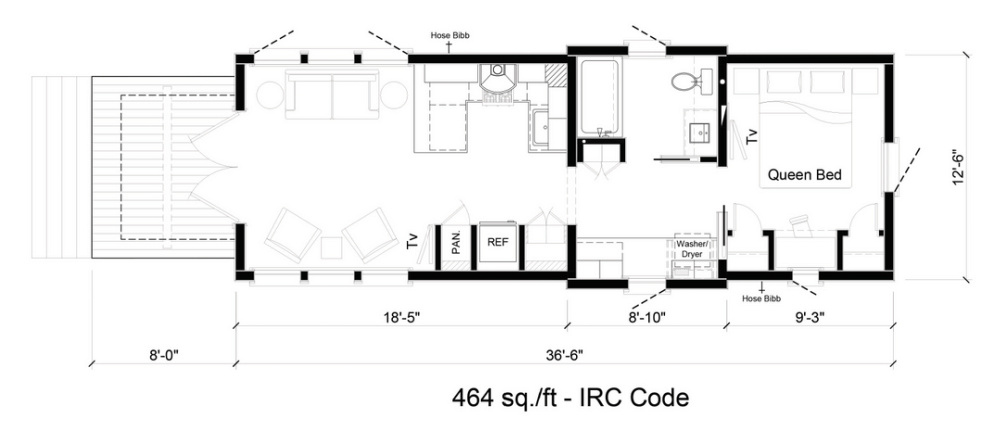 Thoughtful Architectural Design Features
Thoughtful architectural design incorporates: three walls of windows in the living space to allow for 270 degree views. High ceiling (9' 5") in bedroom. Sloped ceiling in kitchen, living, and dining spaces (from 9'6″ to 11'0″).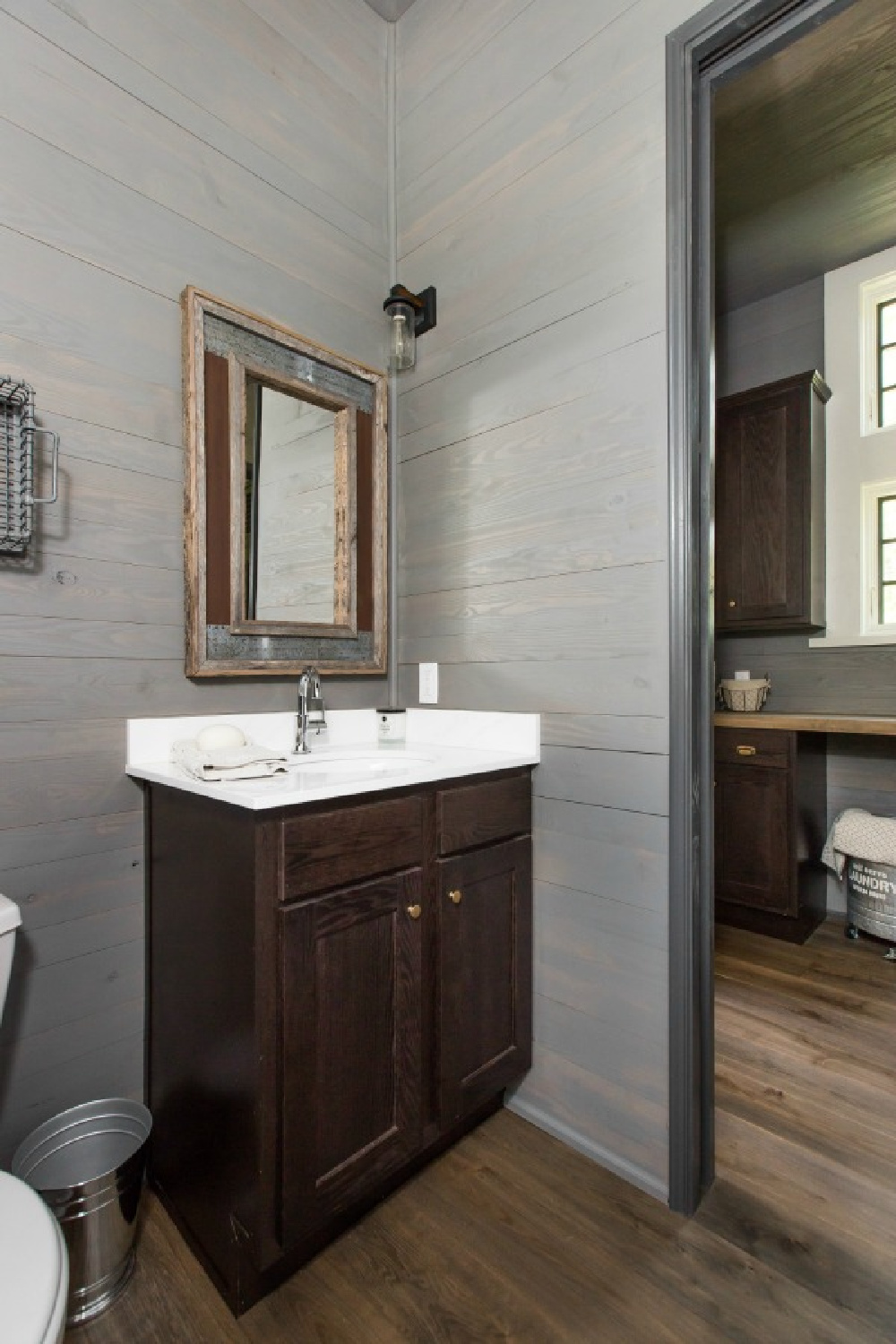 High quality construction materials include premium cedar shake shingles, poplar bark siding, horizontal board and batten, tongue and groove 7″ oak hardwood flooring, tongue and groove pine ceiling, and quartz countertops.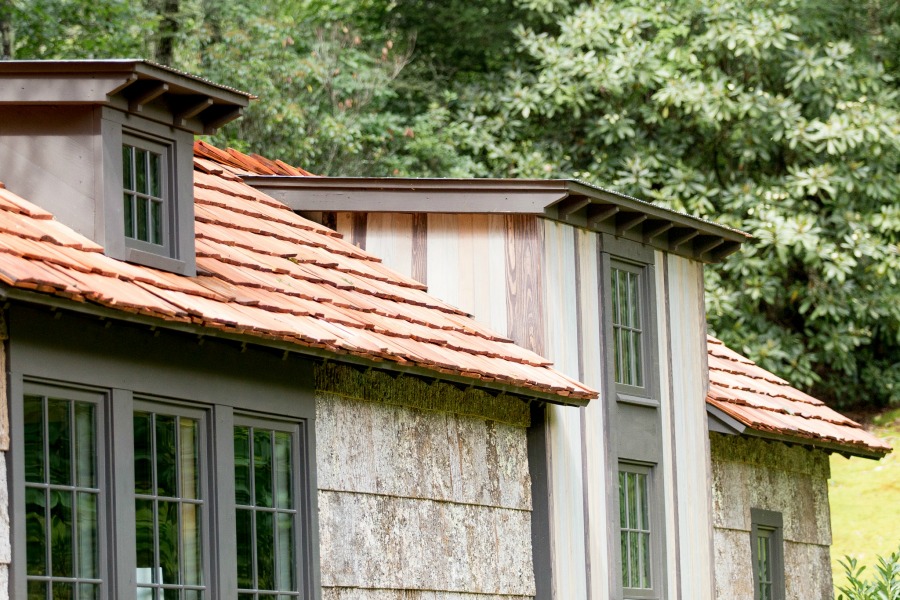 Energy efficient materials include Ply Gem® aluminum clad windows and doors, space saving tankless water heater, and ductless mini split system.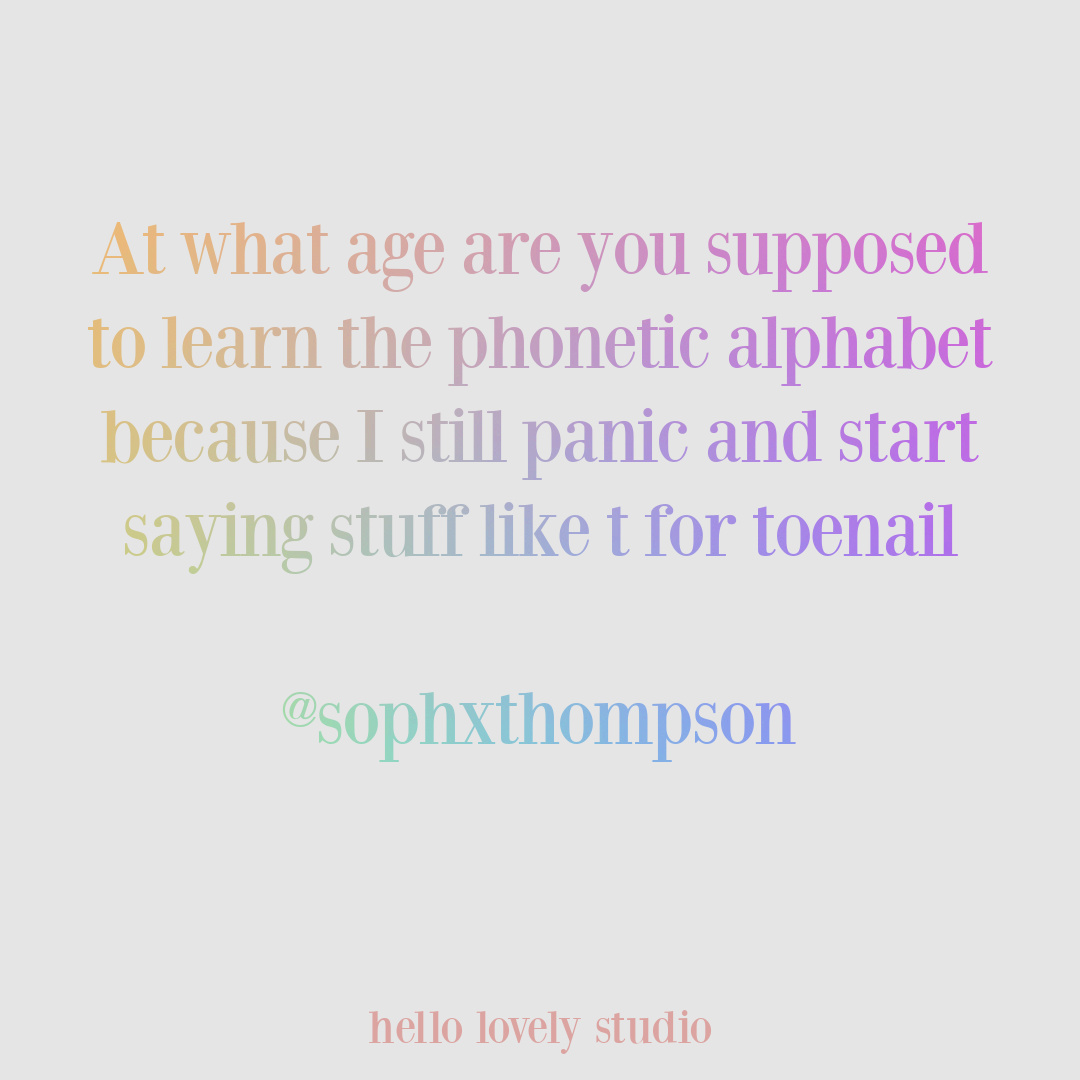 Jeffrey Dungan Designed Tiny Cottage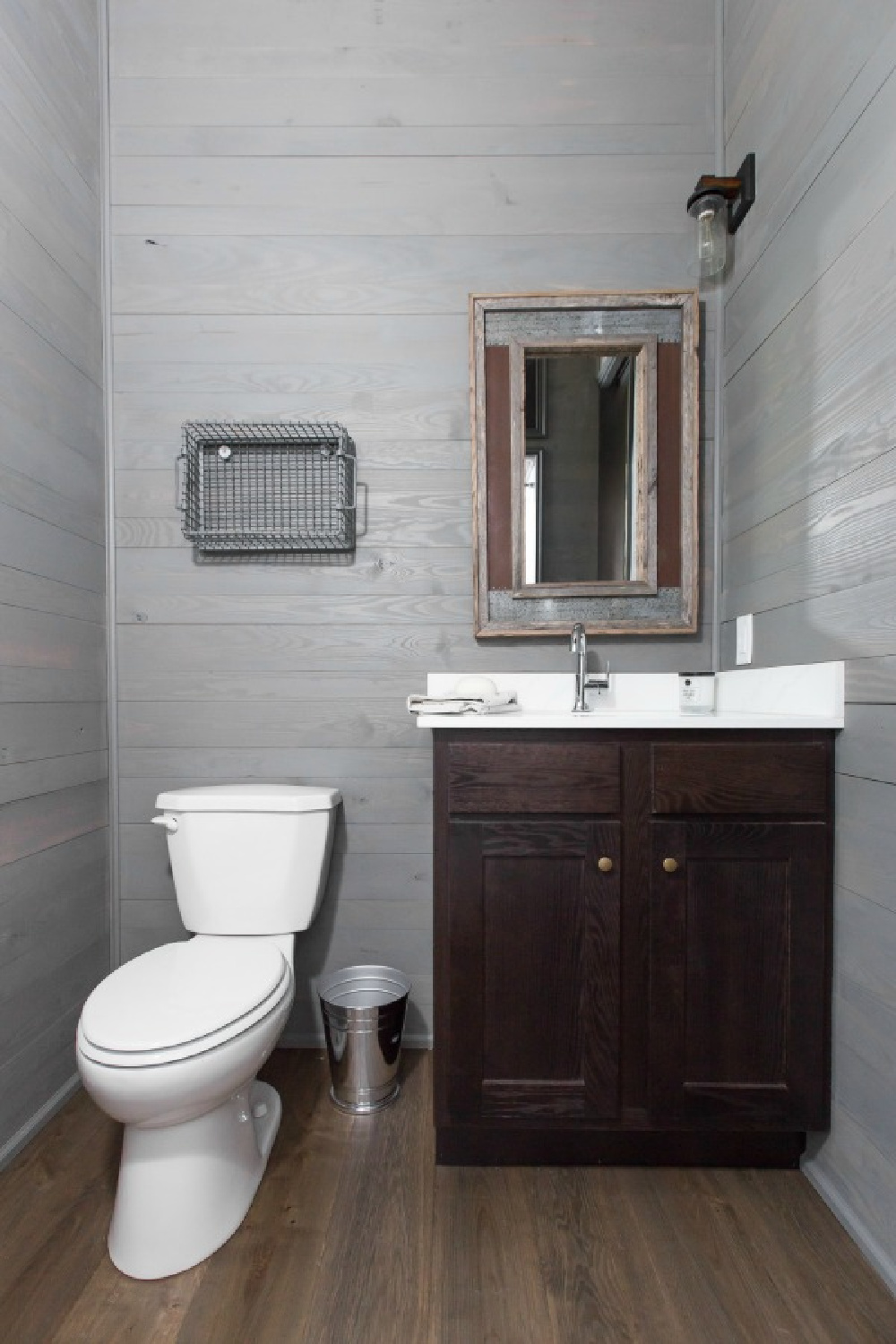 Would you believe that within these 464 square feet is a laundry area which puts my own to shame!?!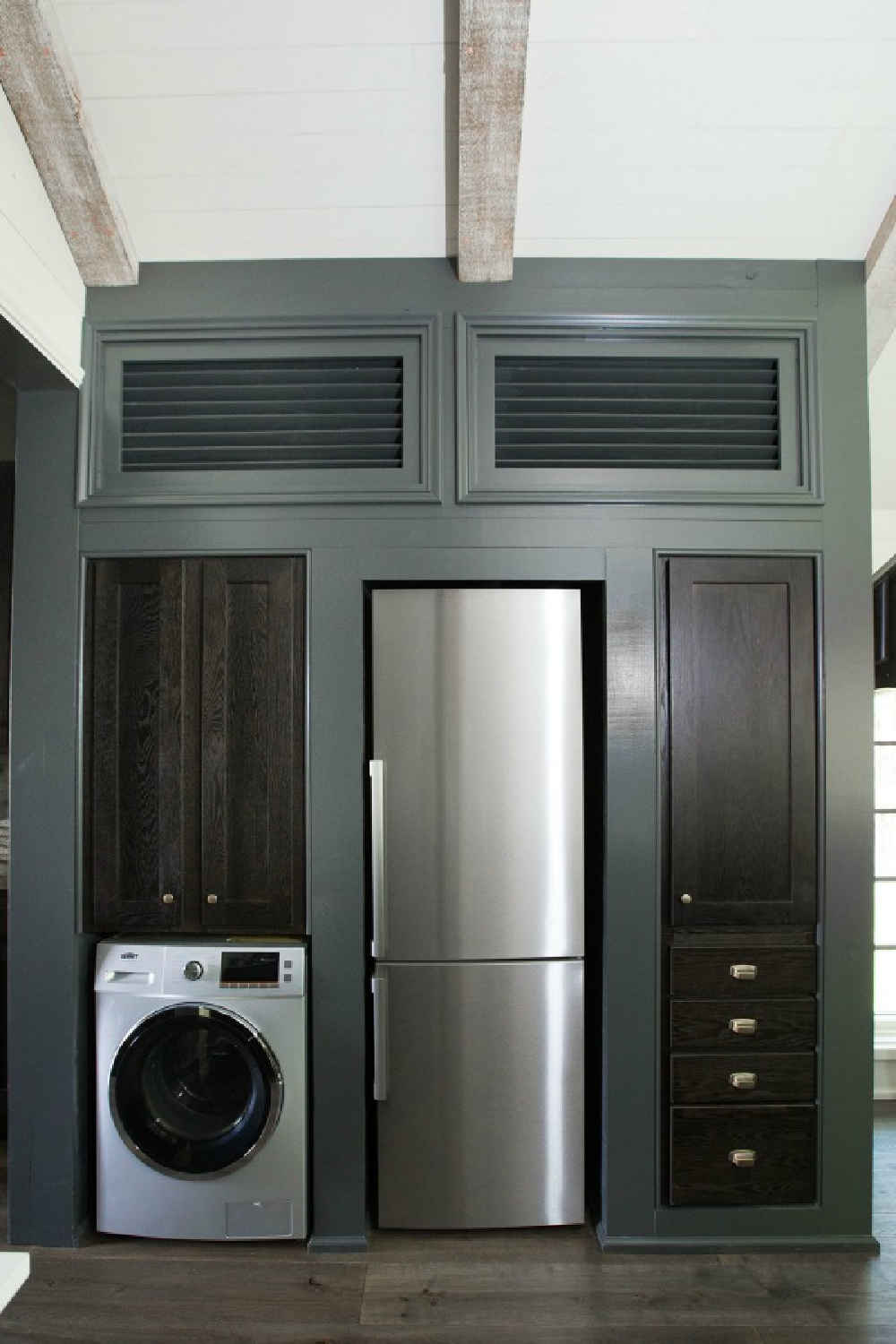 If you have ever watched one of those tiny house television programs and wondered why anyone in their right mind would gladly pull down and then ascend a wobbly ladder to sleep in a loft nightly, maybe this will tingle your jingles.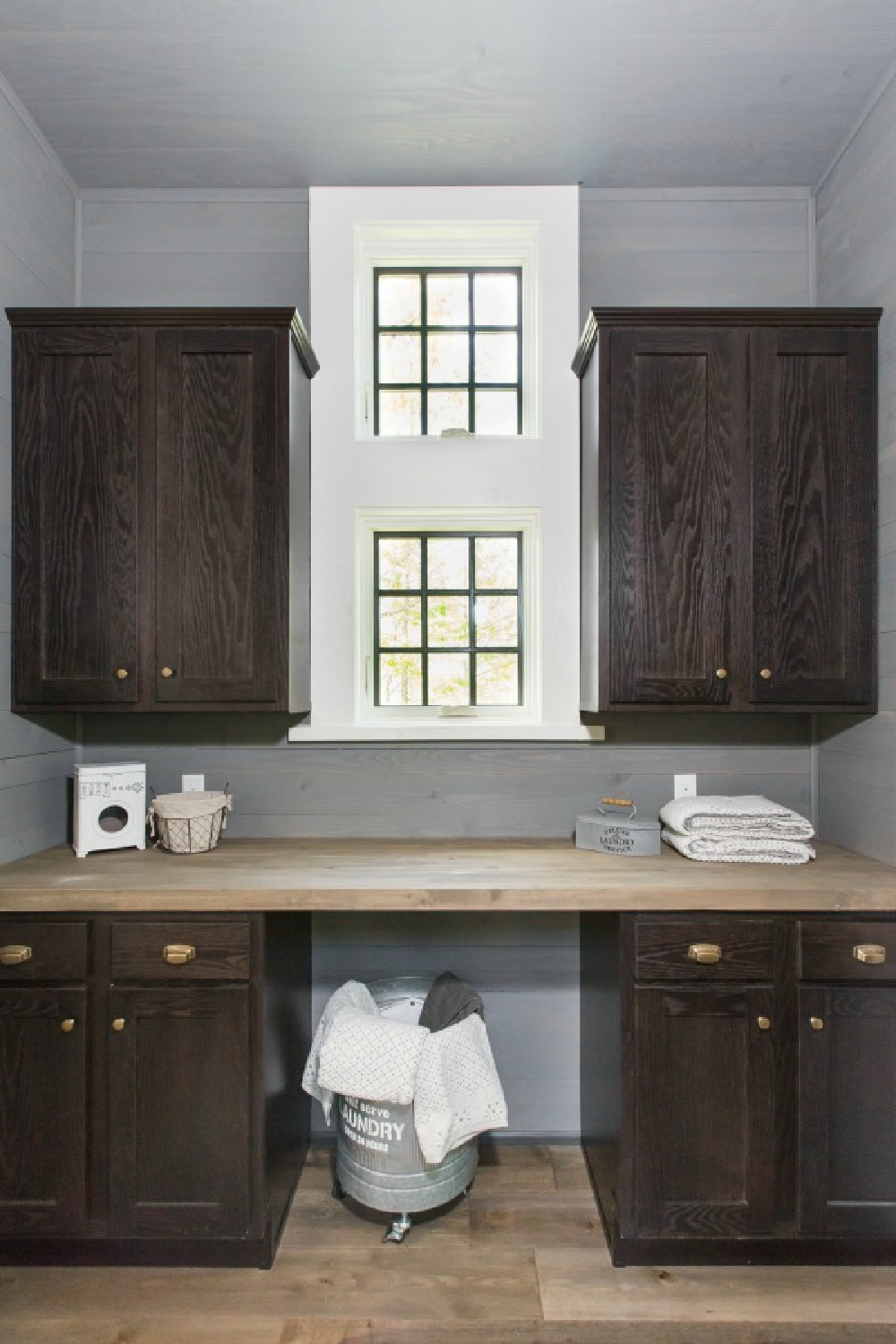 Retreat by Oakstone in Tennessee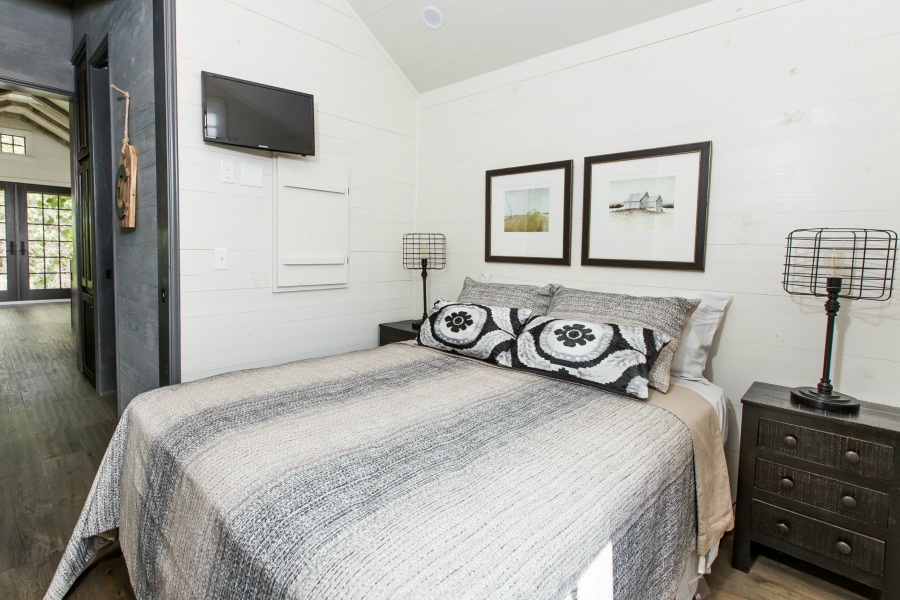 Is this the cutest little office niche, complete with window you have ever seen!?!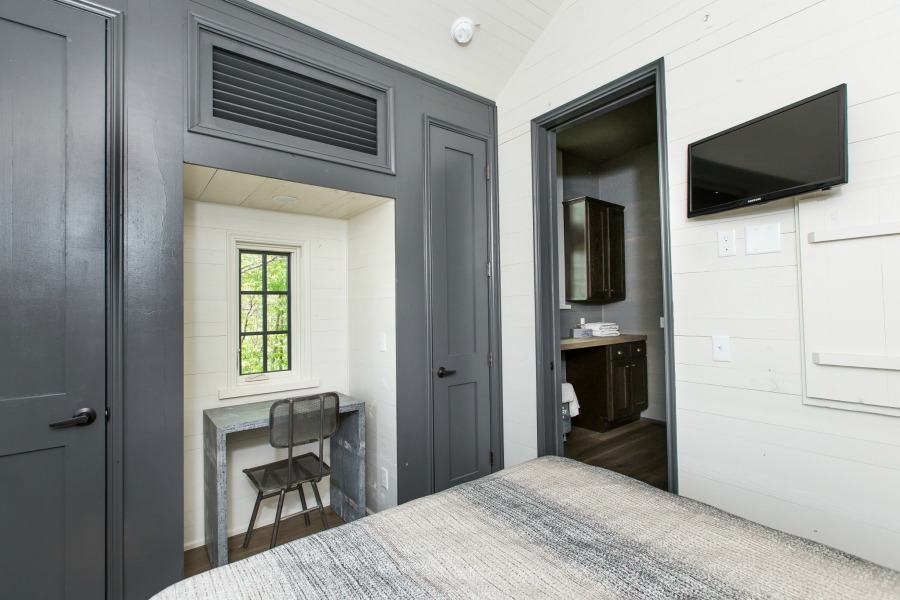 Sweetly decorated for the holidays…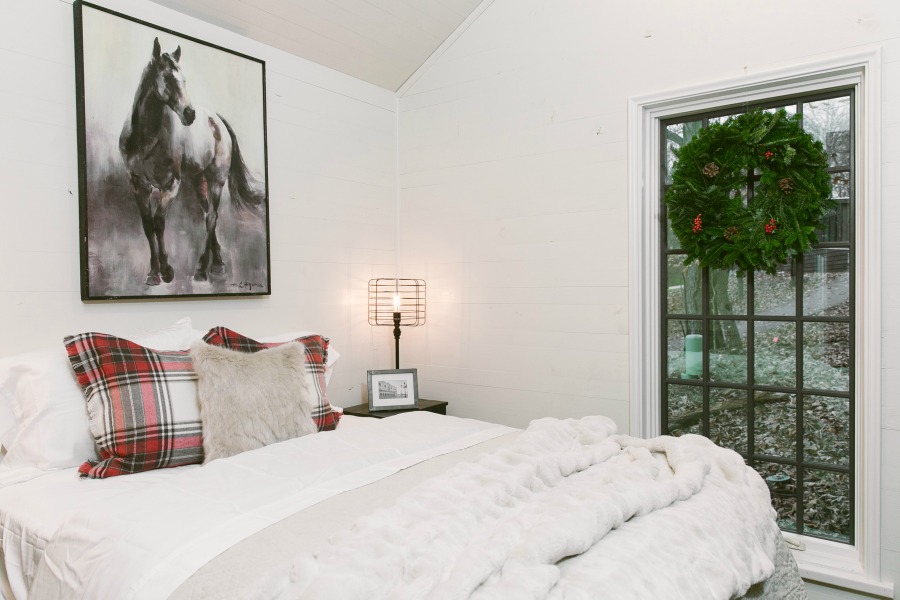 Not Your Typical Tiny Shack!
What a difference a lofty ceiling makes in a tiny bathroom in a tiny house!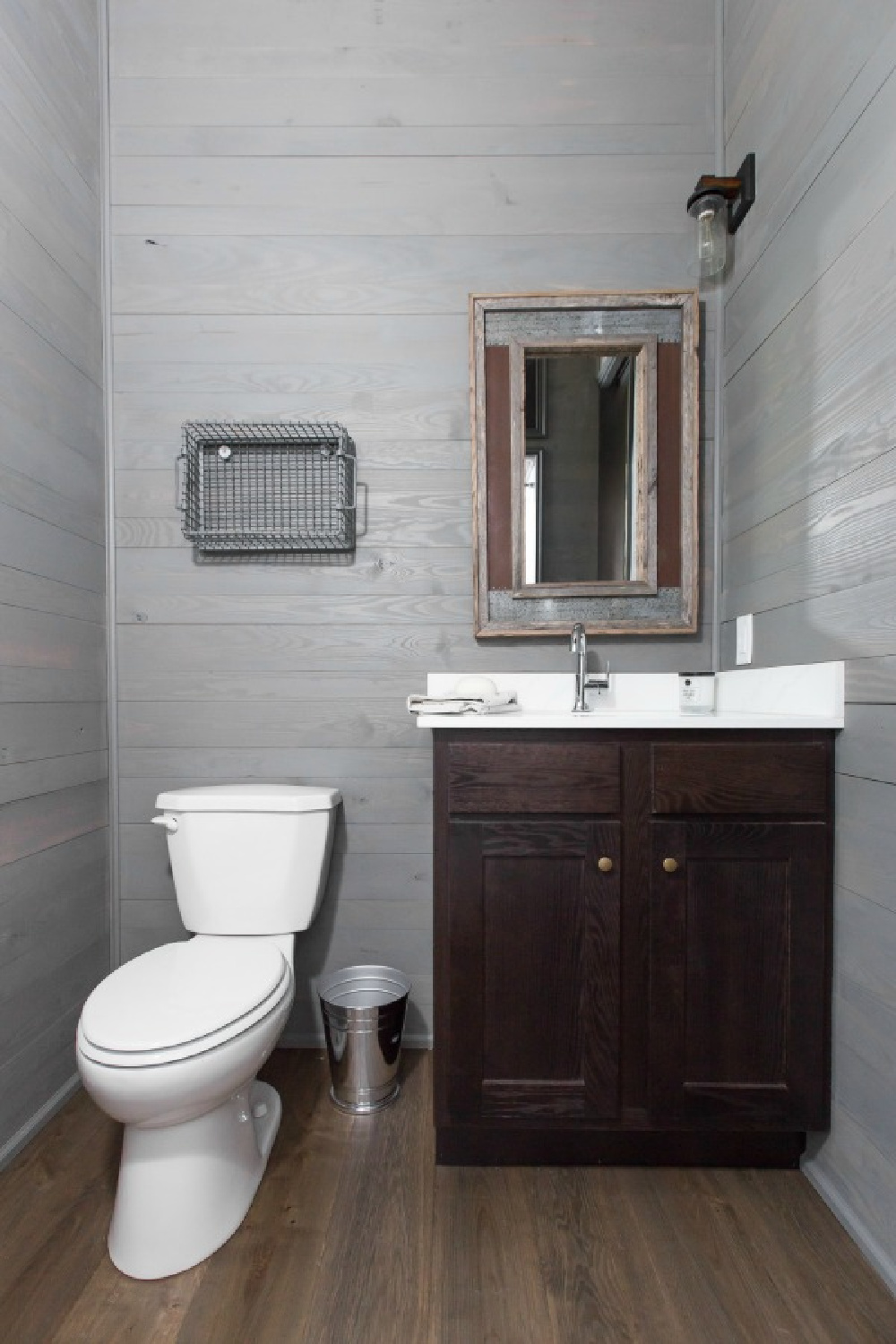 The vanity feels home-like rather than airplane lavatory-like.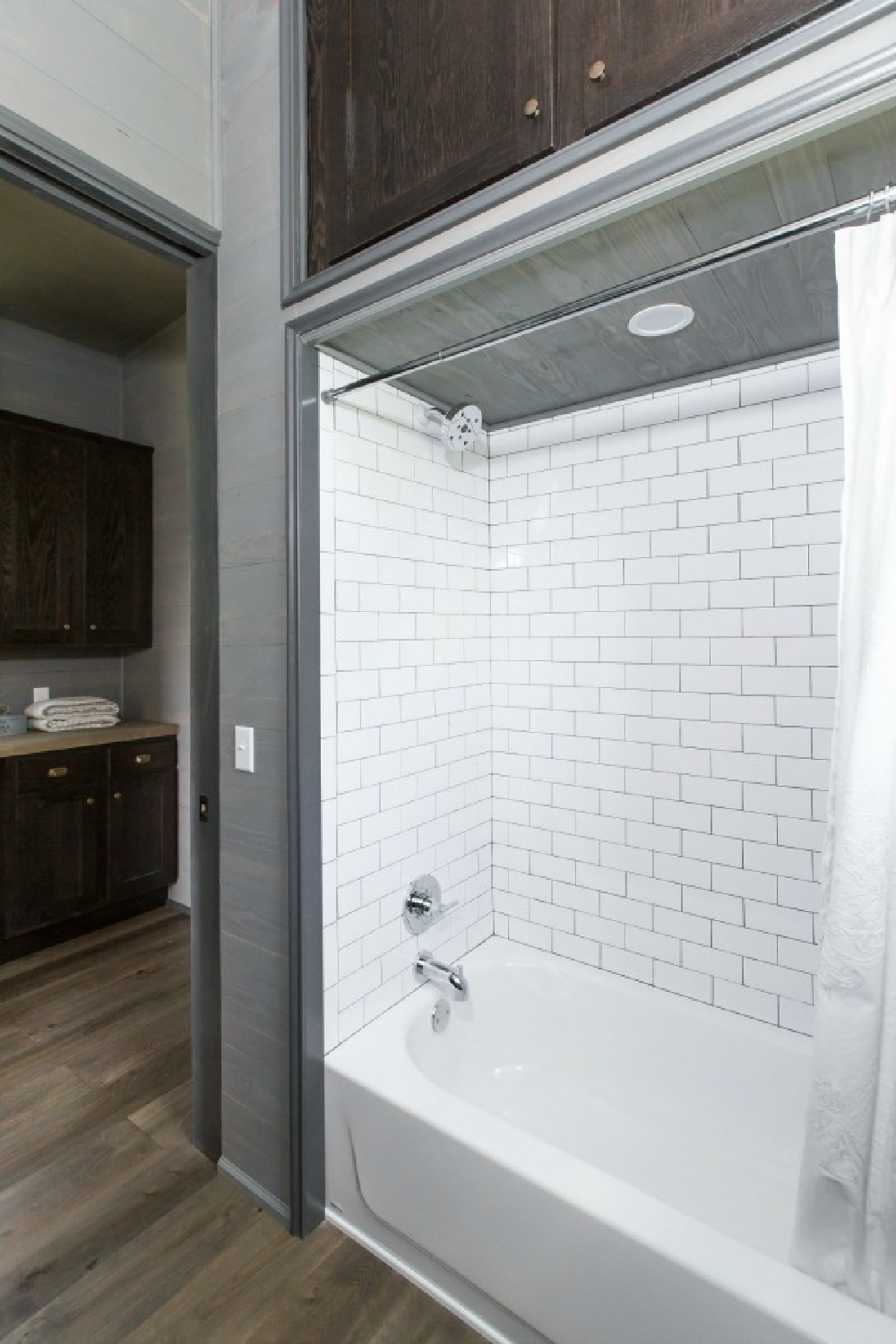 All of that vertical height is put to use as storage.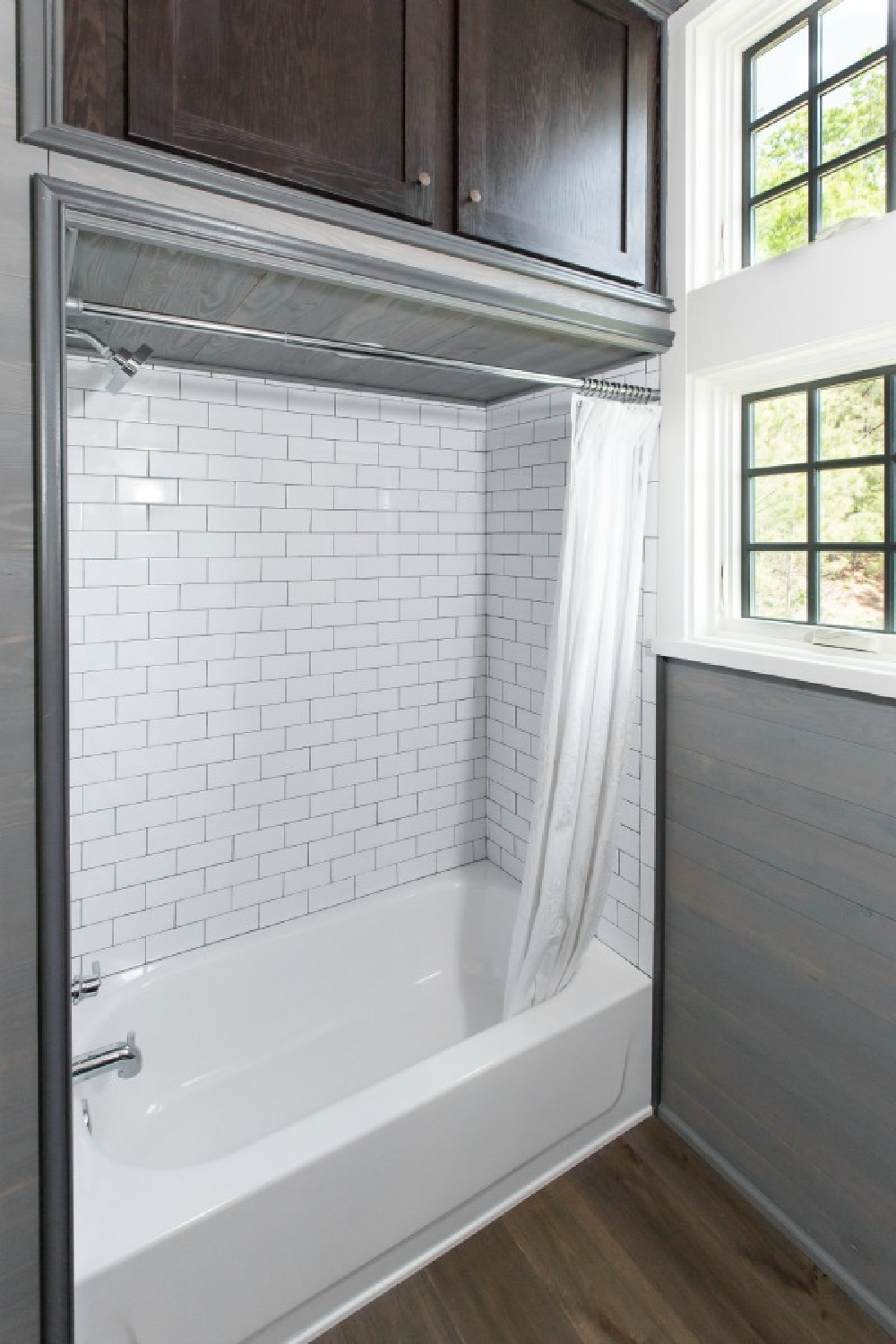 Classic and practical tiled shower surround.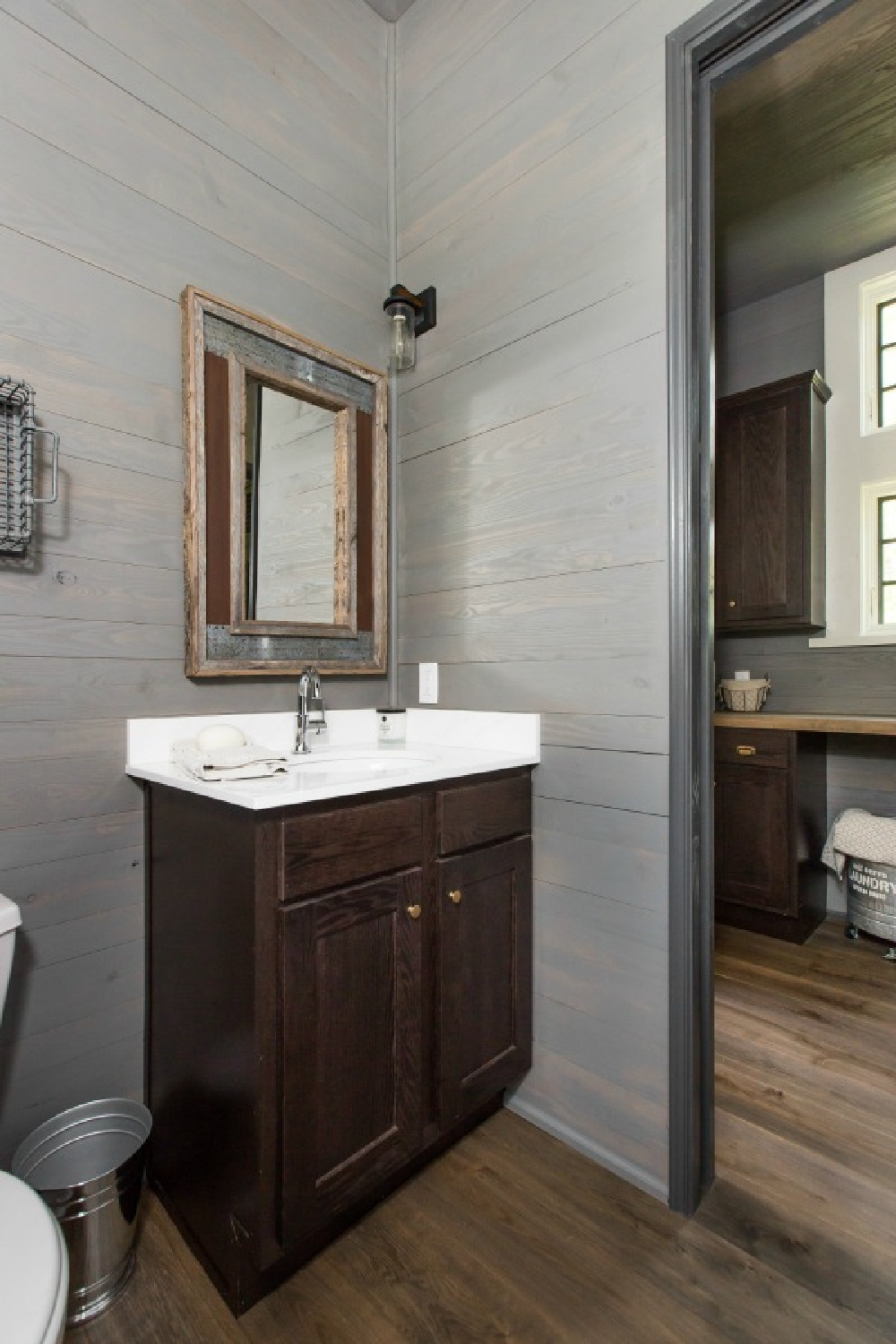 Tiny House Bathroom Features
Natural light floods the space!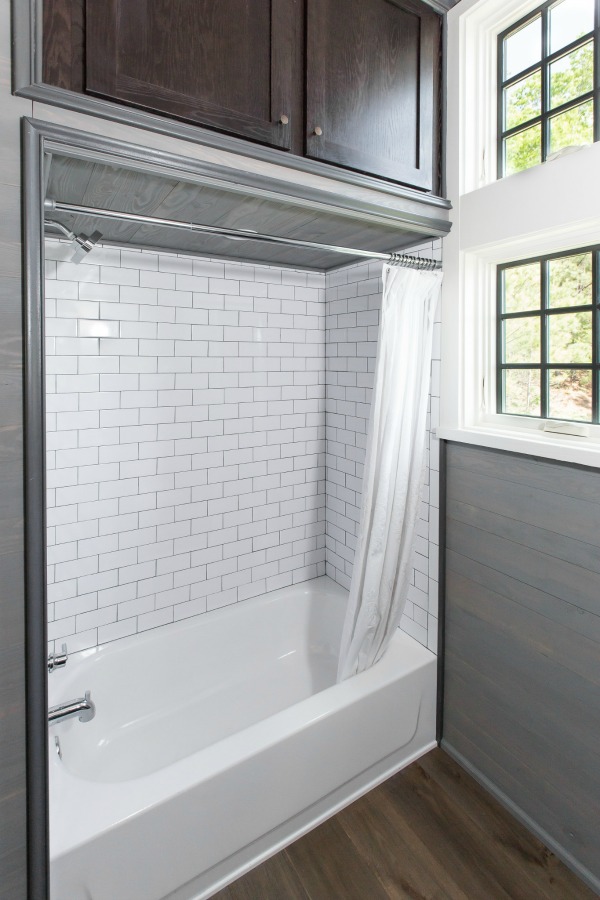 Relationship between laundry and bathroom: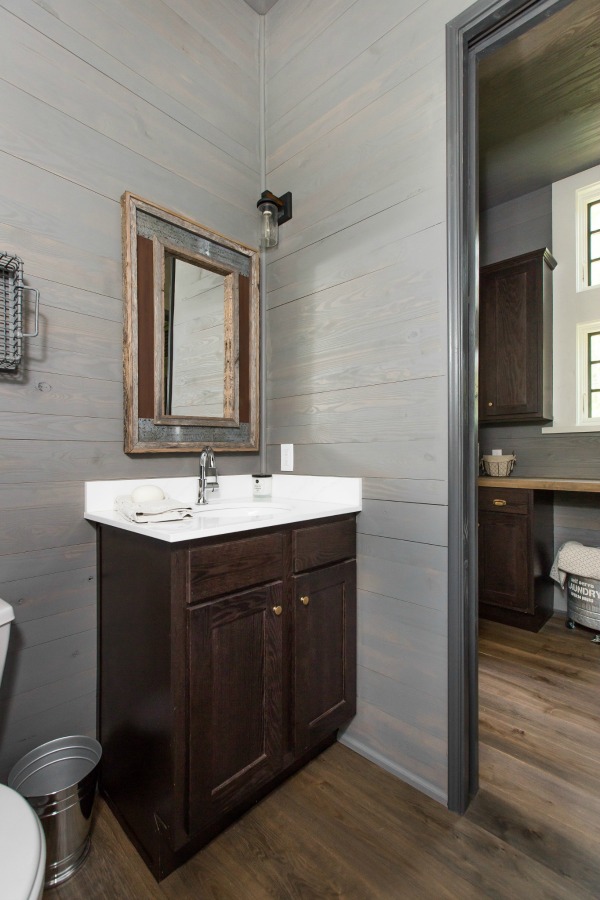 Look at the gorgeous millwork and design detail!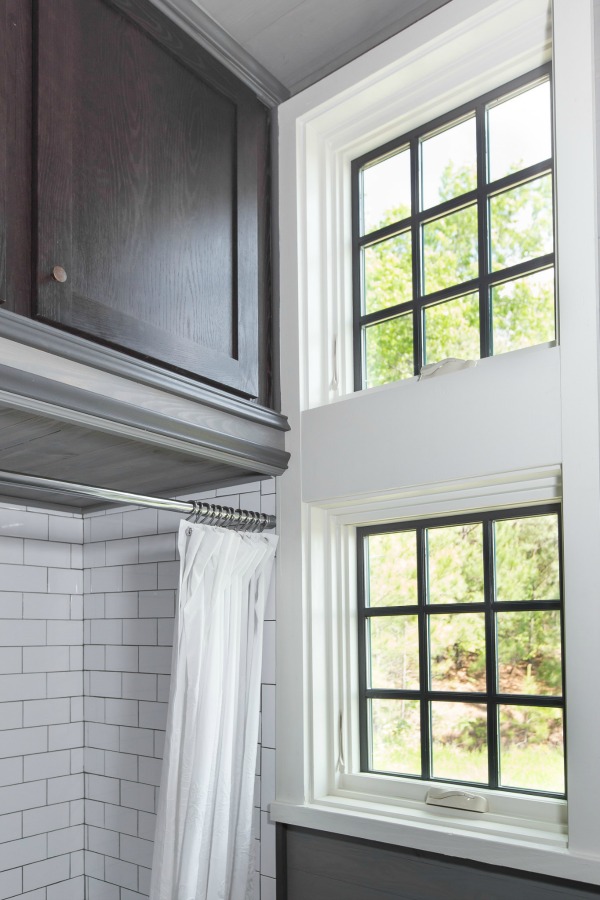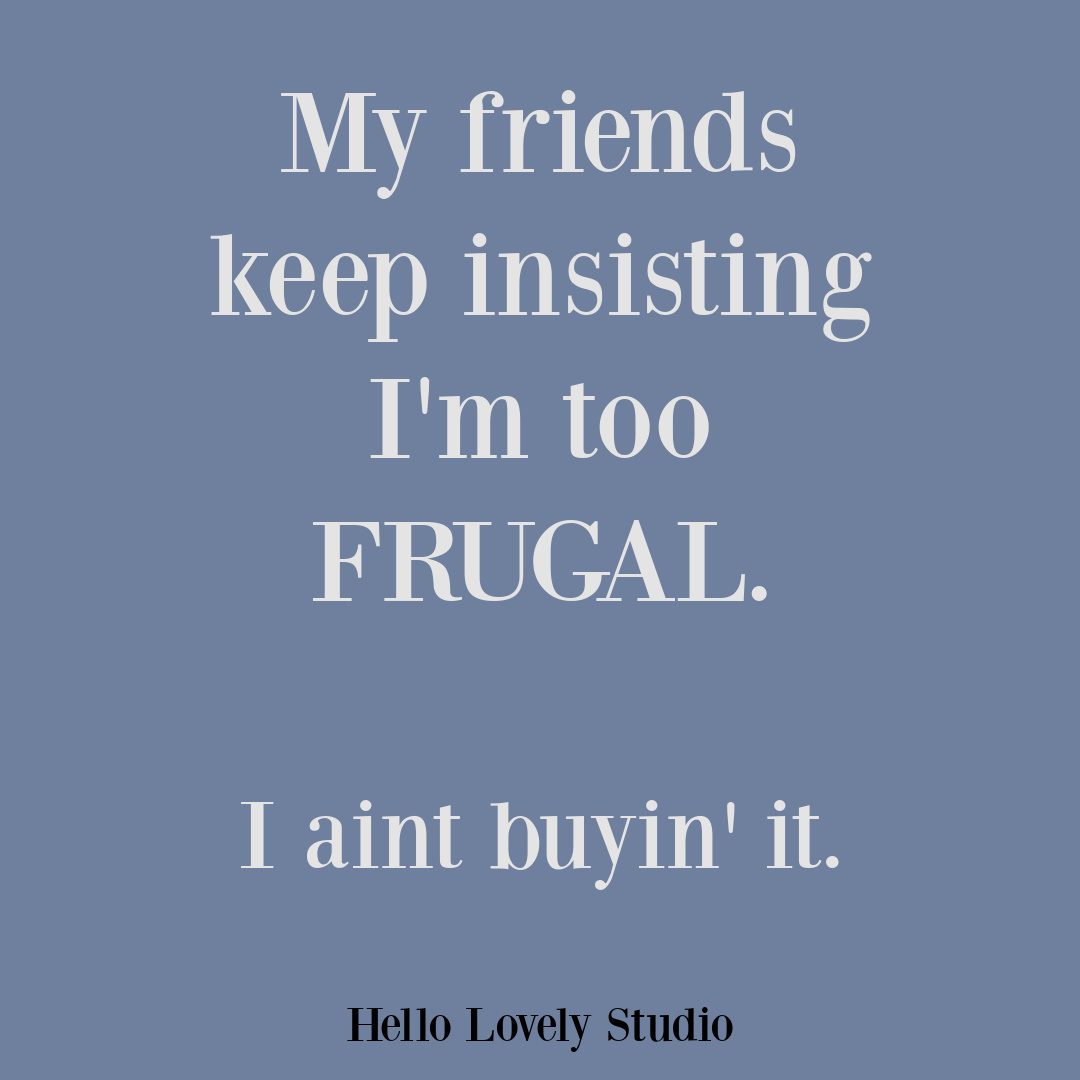 Peek at Another Tiny Home at the Retreat
Enjoy Another Kind of Tiny House!
This time one year ago, I spent some time in Durango, Colorado, and the drive there from my son's home in the Denver area treated us to the most spectacular scenery I have ever enjoyed!
Here is an unusual custom tiny home in Durango you must see to believe!
Darling Tiny House Cottage With Low Country Style!
I can't wait to hear your thoughts about this Designer Cottage! To see the other Designer Cottage floorplan, GO HERE to tour a saltbox tiny house.
Also, visit this story to learn more about Jeffrey Dungan's lovely work.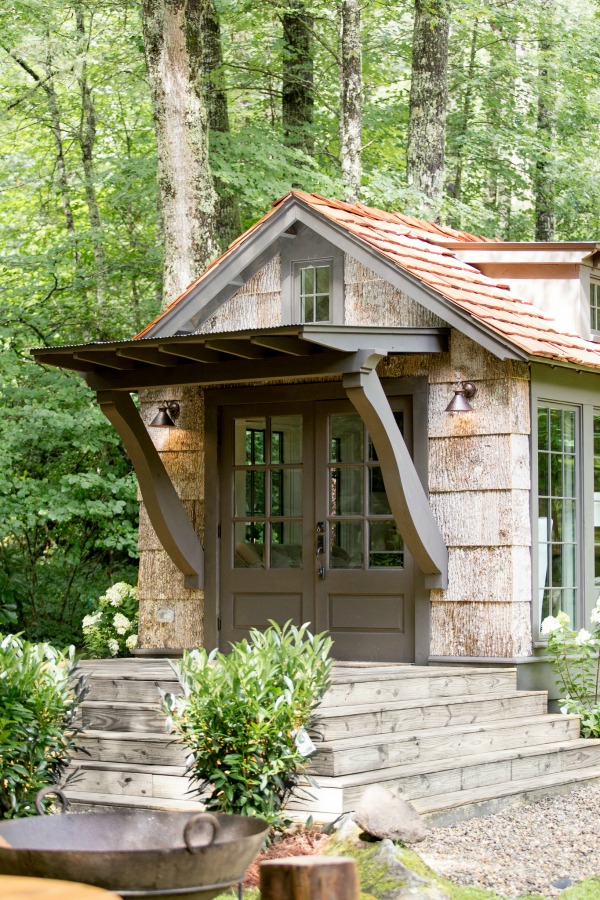 Visit HERE for all the details about The Retreat by Oakstone and check out the video tour which makes it fun and easy to go inside this adorable one-room wonder!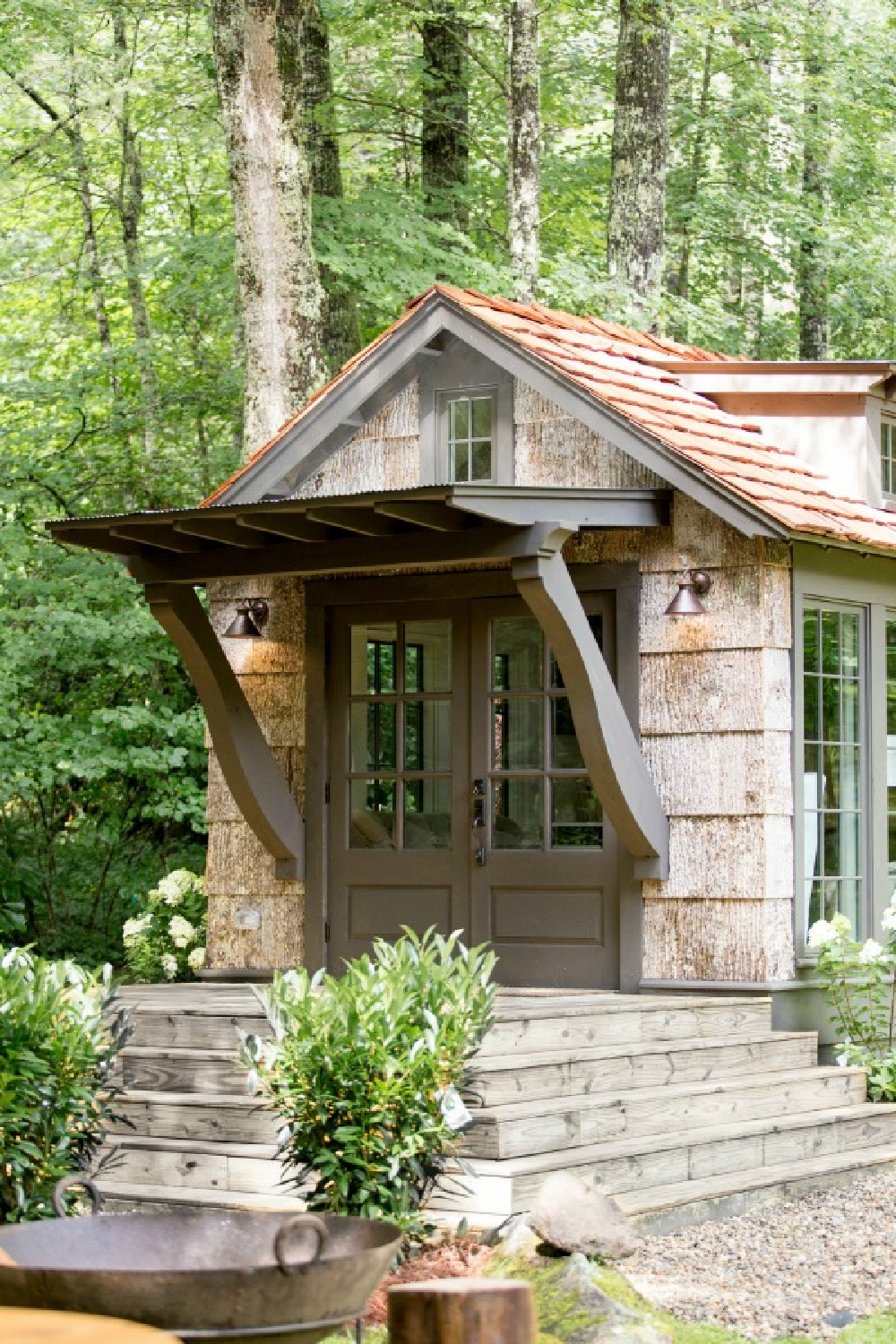 In THIS POST, tour an equally beautiful tiny house designed by Jeffrey Dungan…a salt-box style Designer Cottage!
Peace to you right where you are.
-michele
p.s. What I have learned in my experience as a tiny house owner is layout/floorplan is everything! Fortunately the little 1950 house I bought (as a rental…not for a primary residence) has a smart livable layout!
I independently selected products in this post—if you buy from one of my links, I may earn a commission.
Shop for items you already intended to buy on Amazon RIGHT HERE, and also find home decor here to keep decor inspiration flowing on Hello Lovely!
Hello Lovely is a participant in the Amazon Services LLC Associates Program, an affiliate advertising program designed to provide a means for sites to earn fees by linking to Amazon.com and affiliated sites.