European Country Inspired Designs for Interiors spotlights lovely ingredients to set a rustic yet elegant mood at home. You'll find inspiration for living rooms, dining rooms, kitchens, bedrooms, and baths. We toured this amazing English country cottage filled with French and Swedish antiques, and such inspiration primes the eye for a no-fuss mix of beautiful pieces. But what if authentic antiques and quality plaster finishes are not yet within reach? Sometimes we simply need a few placeholders until the perfect piece presents itself. So also collect shopping resources as well as a mood board with furniture and accents. Maybe they can in some way inspire your French country, French farmhouse, English Country, Scandi, Tuscan, and Belgian-inspired interior schemes.
European Country Inspired Designs for Interiors
These European country interiors go by so many names!
Some are Old World. Others are classical. I just call them timelessly lovely.
My favorite kitchens all seem to be designed by deVOL, and you can't miss their fine craftsmanship and timeless designs.
I will never tire of this exquisite kitchen which only looks like a South of France beauty…it's in D.C.!
Brooke Giannetti is so very humble about her approach to decorating. I'm not even sure she calls herself an interior designer as I recall she used the term "decorator."
But designer she is! And she has the best eye and skilled touch. Her work never comes off as contrived or overwrought, and I have learned much from her and Steve Giannetti.
Likewise, the work of Pamela Pierce has been inspiring me for many years. We share a passion for white interiors with soul. How does one inject soulfulness into an interior?
Surely it begins with the spirit in which the designing begins. It's an "inside job" which flows outward from those creative landscapes in the heart.
French Country Inspiration
There are a great many ways to interpret French country style beyond faux lavender, roosters, and grainsack.
Introducing a pale color palette and rich texture is a great start.
Modern Country Influences
Traditional design elements can feel fresh and contemporary when the look is kept spare and light. The color in this nook elevates the look and feels modern, yes?
While this dining room is very traditional, there is something about the tone on tone that keeps it feeling timelessly fresh. The green just feels so optimistic and welcoming rather than formal and dated.
Gilded Glory
If you still think you can't mix metals within a space, begin to look more closely at well done rooms and see how it works.
I have always been too lazy a decorator to NOT mix metals. Matte black lantern near oil rubbed bronze etagere and antiqued silver chandelier? It's a casual country layering thing and not something to avoid.
PIN THIS POST FOR FUTURE REFERENCE!
Allowing Intuition to Guide
When you're after a relaxed look that is all you, trusting your intuition is everything. If decorating is one of those areas of your life where you are prone to overthink, try to pivot. Is there another area of your life where you tend to it in a heart-centered way? Let that same spirit permeate your creativity as you layer the ingredients for your interior.
Even "mistakes" can be forgiven when you decorate in the right creative spirit. If a color combination seems a little "off" or quirky, I'll sometimes internalize something like "hmmmm…that was very French of me." Same goes for scale. I might pat myself on the back with "look how I got playful there."
I suppose I am suggesting we all become more confident about the decorative choices we make in our own homes since the goal should truly be to please ourselves and not to impress neighbors or a social media feed.
I mean, my chairs don't even match! The nerve! And shouldn't there be a plant or fresh flowers on the table!?! Let's face it. I am just too lazy for styling and rulebooks and internet bullies who would take the time to police my humble interiors.
(If I sound just the slightest bit sassy, perhaps you can imagine the number of trolling comments I have encountered since I began blogging in 2008. The internet landscape has hardly changed…BUT I HAVE!!!).
Again, there are a million interpretations of Euro-influenced country style, but here are some ideas that may appeal…beginning with a fantasy home with modern Euro style:
I independently selected products in this post—if you buy from one of my links, I may earn a commission.
Euro Country Inspired Finds
Gwyneth found reclaimed materials and antiques from Chateau Domingue. But if your budget is less fantasy-like, don't underestimate FB Marketplace, eBay, and OKL for vintage and antique pieces!
Sophisticated Paint Color Ideas
It's only February, and you may already be tired of seeing green interiors EVERYWHERE online, but I don't think green will fall from favor soon. Remember how the 1970s were all about the earth tones? They seem to be back but they are more sophisticated this time around.
Chalky, Warm, & Muddy Greens
Neutral Paint Colors to Sample
Sometimes just the name of a paint color will entice me enough to sample it…has anyone tried Pashmina?
I recall Lisa Furey using Pashmina on the kitchen island in her beautiful Palmetto Bluff cottage:
More Natural Colors to Try Inside or Out
European Country Kitchen Ideas
Fireclay Apron Front Farm Sink
I know it's not as simple as plucking out your existing undermount sink and dropping one of these in, but if you have the chance to add one to a kitchen design plan, you may love it as much as I do. In fact, I am incorporating one into the kitchen at the new house. After researching my options, I decided on one from Nantucket Sinks:
Can't wait to add it to our dated kitchen with its worn out 30 year old sink and faucet.
Classic Farmhouse Lantern Pendants
Here is a another slightly more modern farmhouse style lantern pendant:
Find more lovely lantern pendants RIGHT HERE.
Find Feiss lantern pendants like these (below) RIGHT HERE.
Rustic Candle Holders
A Mirror That Can Work in Multiple Rooms
Country French & Euro Country Chandeliers
Simple Accent Table
Settee for Entry, Bedrooms & Living Spaces
Powder Bath, Laundry and Mud Room Ideas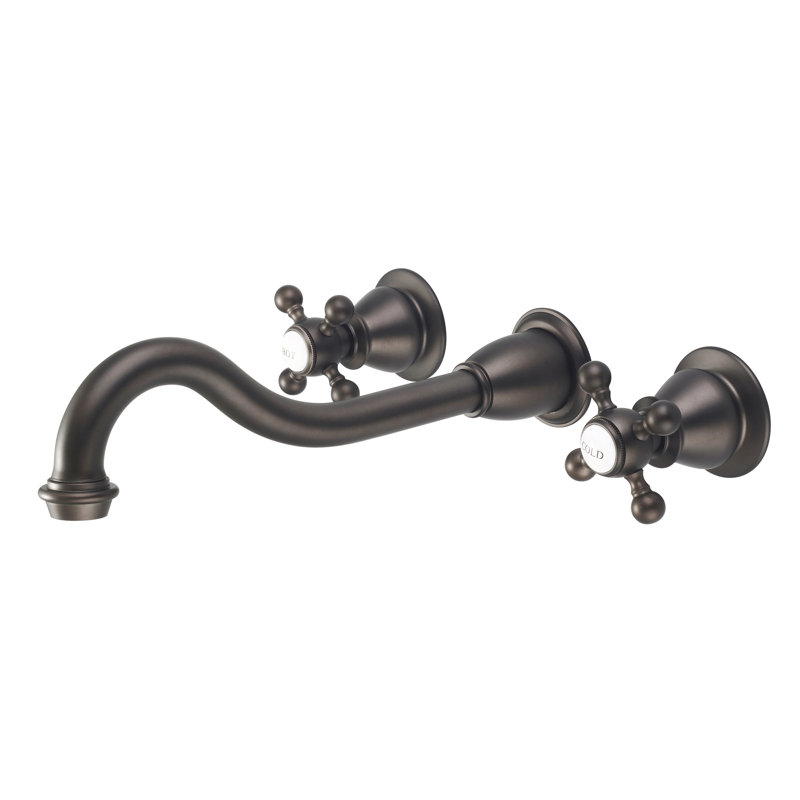 Bedroom or Living Room
Hope this collection of Euro country goodness brought an idea or two you can apply to your own space. I love hearing from you…let me know what state you are commenting from!
Peace to you right where you are.
-michele
Shop for items you already intended to buy on Amazon RIGHT HERE, and also find home decor here to keep decor inspiration flowing on Hello Lovely!
Hello Lovely is a participant in the Amazon Services LLC Associates Program, an affiliate advertising program designed to provide a means for sites to earn fees by linking to Amazon.com and affiliated sites.