Freak less about holidays? That used to be a tall order. But guess what? In pandemic season, EVERYTHING is more concerning and anxiety-provoking than choosing garlands! Holiday stress is likely the least of your worries these days. Still, if you need encouragement to relax about the weeks ahead, this may help. Hop on this sleigh to slay December with How to Freak Out Less About Holiday Decorating, Gifts & Entertaining.
Some of the links in this post are affiliate links – no extra cost to you for using them, yet this blog may earn a small commission.
How to Freak Out Less About Holiday Decorating
You can clearly see how a year ago, our tree was up and a bit of garland rested on the sideboard, but yer zen girlfriend took her sweet time with embellishments.
And without apologies! I was and am determined to enjoy the process and focus energies on slow and steady breathing. And smiling.
BTW. It's not the most wonderful time of the year for everyone:
Ya know?
On with the pre-holiday counseling.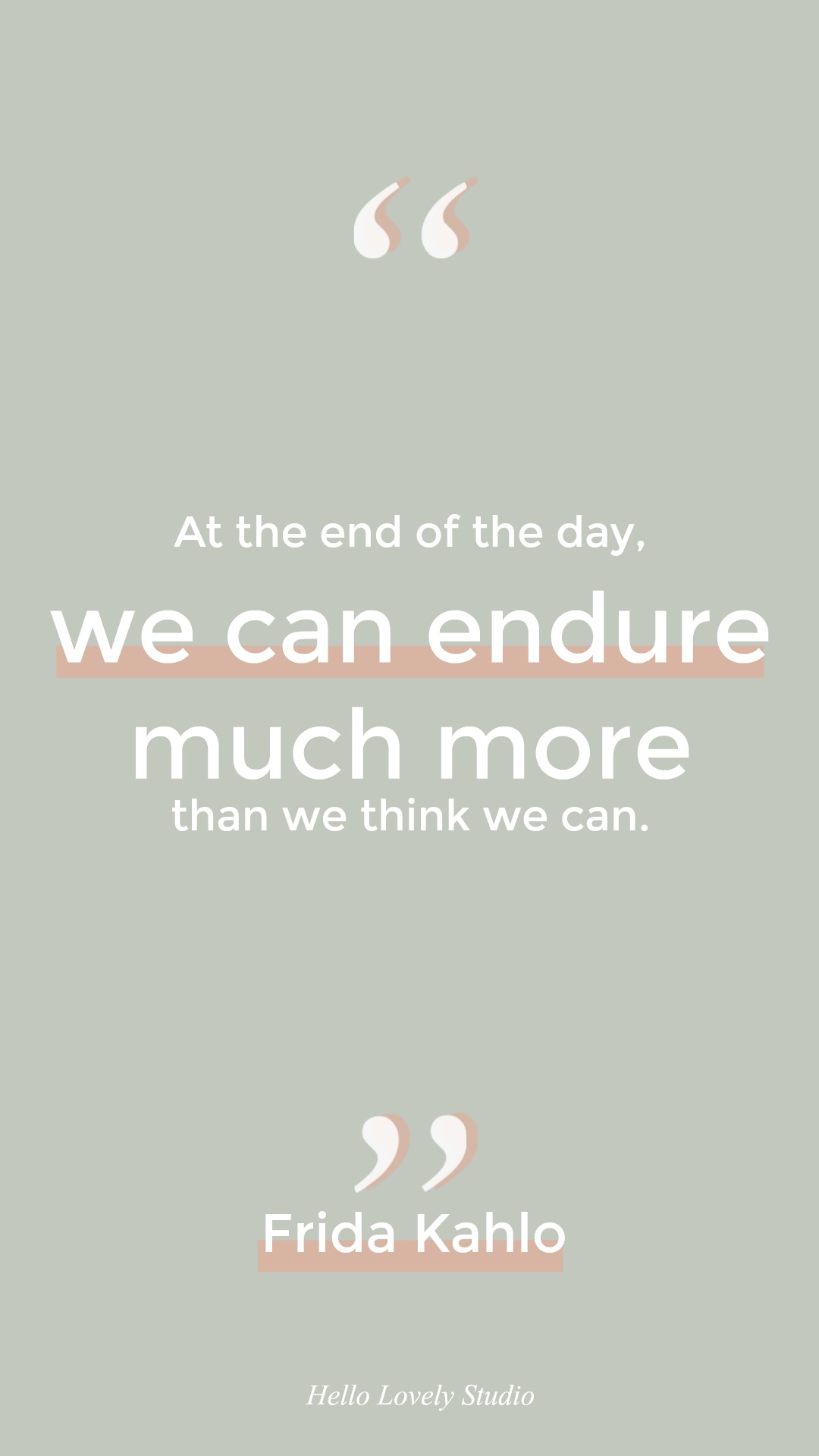 1. Decorating Early is Optional
It's okay to be last minute or seat of your pants if it means you'll be calm for most of the season and then happily decorating in a surge close to the big day.
Why?
Your health and your body-mind-spirit come first. You're all grown up so you get to choose how to live your one wild life. (And I highly recommend living it courageously.)
Last year, the lights on the bottom half of our former prelit tree failed to illumine, and my guy COMPLETELY LOST HIS MIND, staying at it until 2:30 a.m. on a work night to get things perfect.
And those lights never came on, and he proceeded to buy light strings for the tree which cast cold, not warm light which caused my non-Botoxed elevens to deepen and my lips to say 'oyyyyyy.'
Don't let dim lights that won't shine distract you from your sparkling life and the Light of the world you celebrate.
2. Decorate for You & Yours
In 2019, in a feverish mode to get the house decorated BEFORE Thanksgiving like a rockstar, I made all sorts of mistakes.
For example, I tried to incorporate things that were just not me (under-scaled sweet decorations and embellishments with red). Red is not a favorite, and little mediocre knick knack things of any hue make me feel tense. (I am probably not as snobby as all this makes me sound, but I am getting older and sassier.)
So why did I try to make them work anyway?
Two reasons. First, I bought little things here and there over the course of the year because they were bargain priced or appealed in some way to my sensible nature. If I bought it and it says 'Christmas,' then certainly I should display it at least one year, right?
Wrong.
The red just didn't feel right, and it began to feel like someone else's home! (Strangely enough, I can wear red accents!)
Second, I was thinking with a blogger mindset. (Which is not at all an unusual mindset for anyone who posts on social media these days!)
Switching it up for interest to snap images of new vignettes with more saturated color felt more innovative than sticking to my predictable neutrals.
But I am the same me as last season, and I'm decorating for us…not a blog.
Your Decor Should Reflect You
Yep. Your holiday decor should reflect YOU and make you feel at ease and at home. It wouldn't make sense for me to decorate heavy-handedly or boldly for the holidays. I like wearing red this time of year, and red accents on a holiday table are truly appetizing. But it simply creates too much contrast for my taste with all the white I love.
As soon as I put the red away, I felt instant relief!
Decorations that didn't make the cut which still had their tags went in a gift basket for someone who appreciates the color!
3. Use Food as a Decor Element
Never underestimate the power of a festive cake (homemade or store-bought), platter of gingerbread cookies, or a pretty bowl of pears. We all know the power of fresh flowers on the table, but a gorgeous edible centerpiece can do the trick too.
Also, there is something utterly lovely and understated about decorating with oranges, apples, and white roses during the holidays. I love how bosc pears look with garland on a mantel or the way a small rustic bowl of green apples on a coffee table adds life.
If you're not a stellar architect of gingerbread houses, consider baking or buying cookies to decorate a Christmas tree.
Their fragrance alone may win you over!
4. Wee Trees Are Beautiful
No worries if you decide NOT to bring a glorious 10-foot Spruce home. A wee tree in a charming urn on a tabletop or tucked within a rustic wood box can be magical.
Little Christmas Tree Options Here
5. It's Okay to Decorate Just One Corner
Why do we think every single hall needs to be decked? Maybe it will ease your worry this year to choose just one area–like the fireplace if you have one–and make that moment sing.
You don't even need to reinvent the wheel for that one area. Faux or fresh garland, fresh fruit (or pinecones or cookies!), and gold toned candleholders may be all you need with a few stockings for that hearth moment.
Skeptical that just a few elements are sufficient?
6. Candlelight & Twinkling Lights Are Everything
If holiday decorating anxiety is kicking in because you feel pressure to make things special for others who have had a rough year, bear in mind that mood lighting can be easy and your secret weapon.
A blogger I know doesn't even thoroughly clean before a holiday party since she turns the lights down, sprinkles candles everywhere, and saves the housework for after guests leave!
So if you'll be hosting in the evening, keep in mind a lot of those little vignettes or time consuming fresh garlands will be in the dark!
Here are the votives I reach for and sprinkle around my place.
7. Pick a Theme for Gifts
It always helps me to come up with a theme for the season and choose related gifts. Even a broad category like 'food gifts' or 'personalized photo gifts' can help you simplify. Need inexpensive ideas?
Is this the PERFECT one size fits all GIFT for every human on your list?
8. Give Yourself a Deadline for Gift Shopping
Get it out of the way. Let's face it, there are shipping issues and stuff just takes longer to arrive. Also, if you're like me, you may feel insecure up until Christmas day about your gift giving!
I always feel better if I finish my shopping as early as possible, wrap gifts when I am relaxed and listening to Christmas music, and don't have those lists hanging over me.
9. Exchange Handmade & Homemade Gifts
It's old school, retro, and sooooo old fashioned which means it's an idea ripe for becoming a hot trend. Who doesn't appreciate someone who took the time to make them delicious homemade marshmallows?
10. Skip the Cooking or Baking
Host that holiday gathering, but skip cooking without apologies. Do something unexpected like cater Mexican from your favorite restaurant. You can always add little holiday flourishes (stud guacamole with pomegranate seeds).
For dessert, how about a plain cheesecake from your favorite restaurant or bakery? A few topping options on the side so everyone can enjoy their favorite, and you're a hero.
Serve just one signature drink like a margarita or holiday mocktail instead of stocking a bar.
I hope these ideas and lighthearted nutty quotes help you freak out a little less.
But I mean.
Even freakouts can be endearing and slightly festive:
Hahahahahahahaha – I love Aunt Sue, and we all know one!
I independently selected products in this post—if you buy from one of my links, I may earn a commission.
Peace to you right where you are.
-michele
Shop for items you already intended to buy on Amazon RIGHT HERE, and also find home decor here to keep decor inspiration flowing on Hello Lovely!
Hello Lovely is a participant in the Amazon Services LLC Associates Program, an affiliate advertising program designed to provide a means for sites to earn fees by linking to Amazon.com and affiliated sites.