The meaning of self-care varies significantly depending on who you ask. For me, it's not limited to mental illness, wellness, or even emotional health. I conceptualize self-care as those intentional ways I care for my body, mind, and spirit as a responsible parent who takes care of her beloved child. Specifically, it is how I tend to and promote the integration, balance, and harmony of those three areas. So it can hardly be reduced to therapy appointments, a shopping list, spa services, daily affirmations or even meditation. Today is a gentle collection of ideas springing from my daily life, right where I am. Onward with Zen Cozy Gifts, Mindfulness Quotes & Fantasy Home Tour.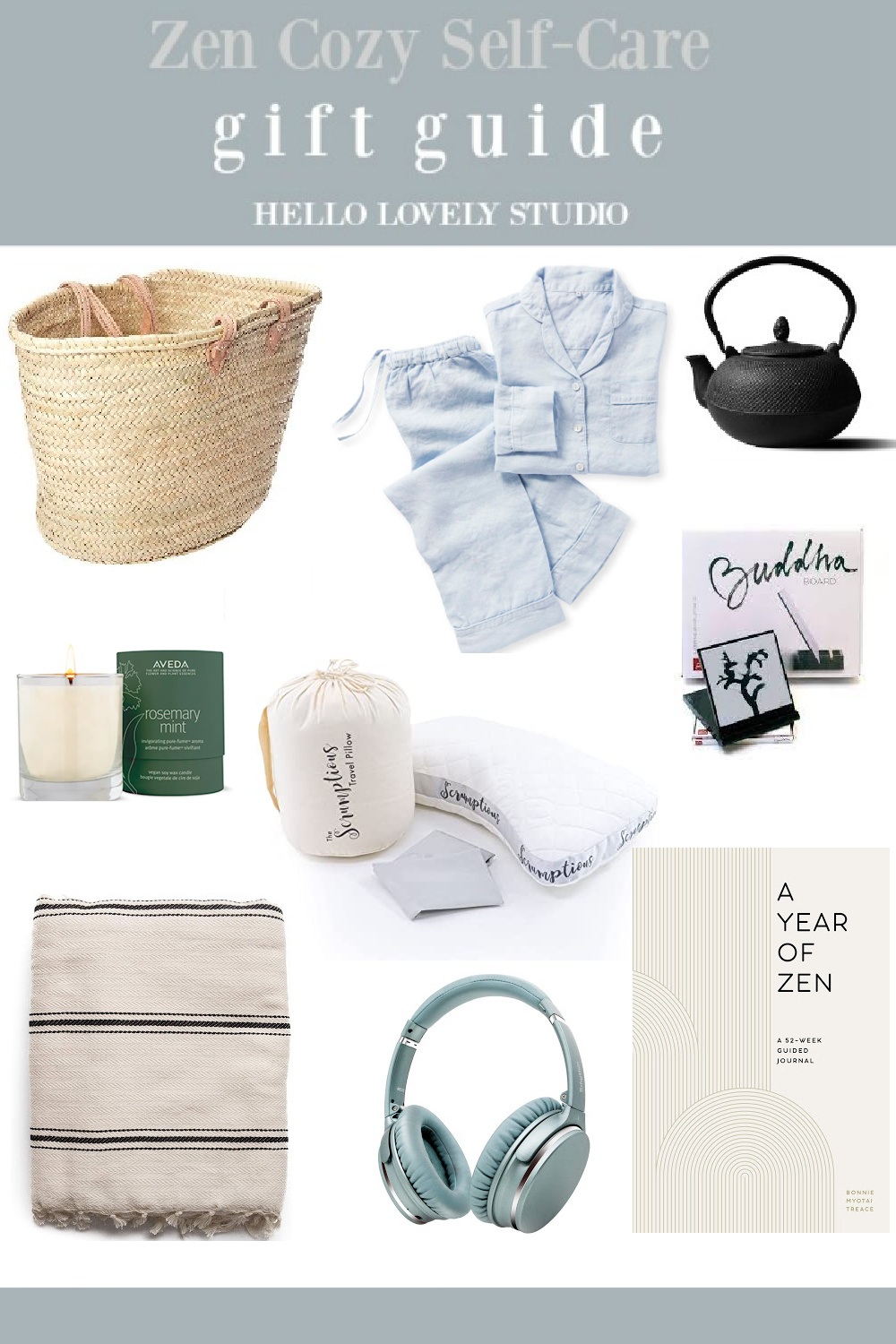 I independently selected products in this post—if you buy from one of my links, I may earn a commission.
Zen Cozy Gifts, Mindfulness Quotes & Fantasy Home Tour
Just reading or hearing the word 'Zen' relaxes me.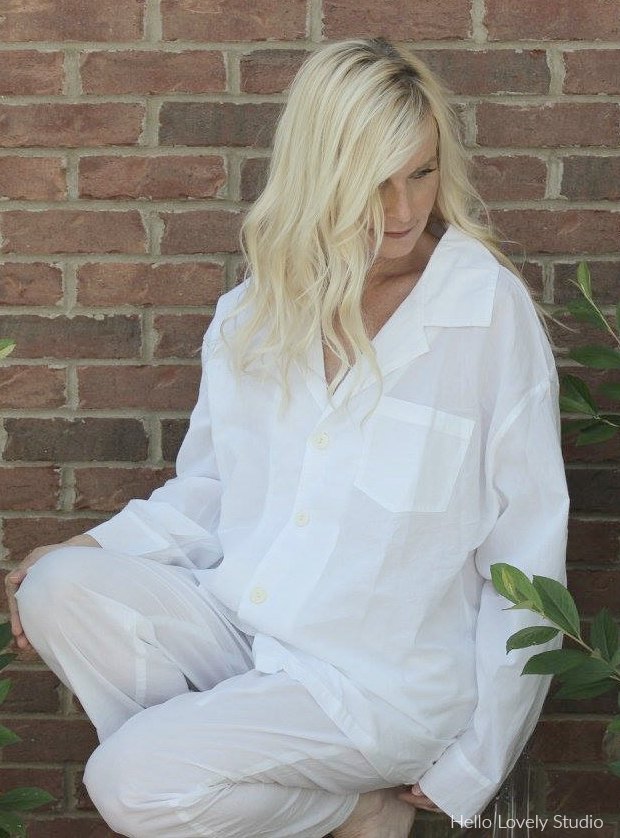 More than anything, Zen brings to mind letting go, shedding the false or the unnecessary, and easing into a heartful mode.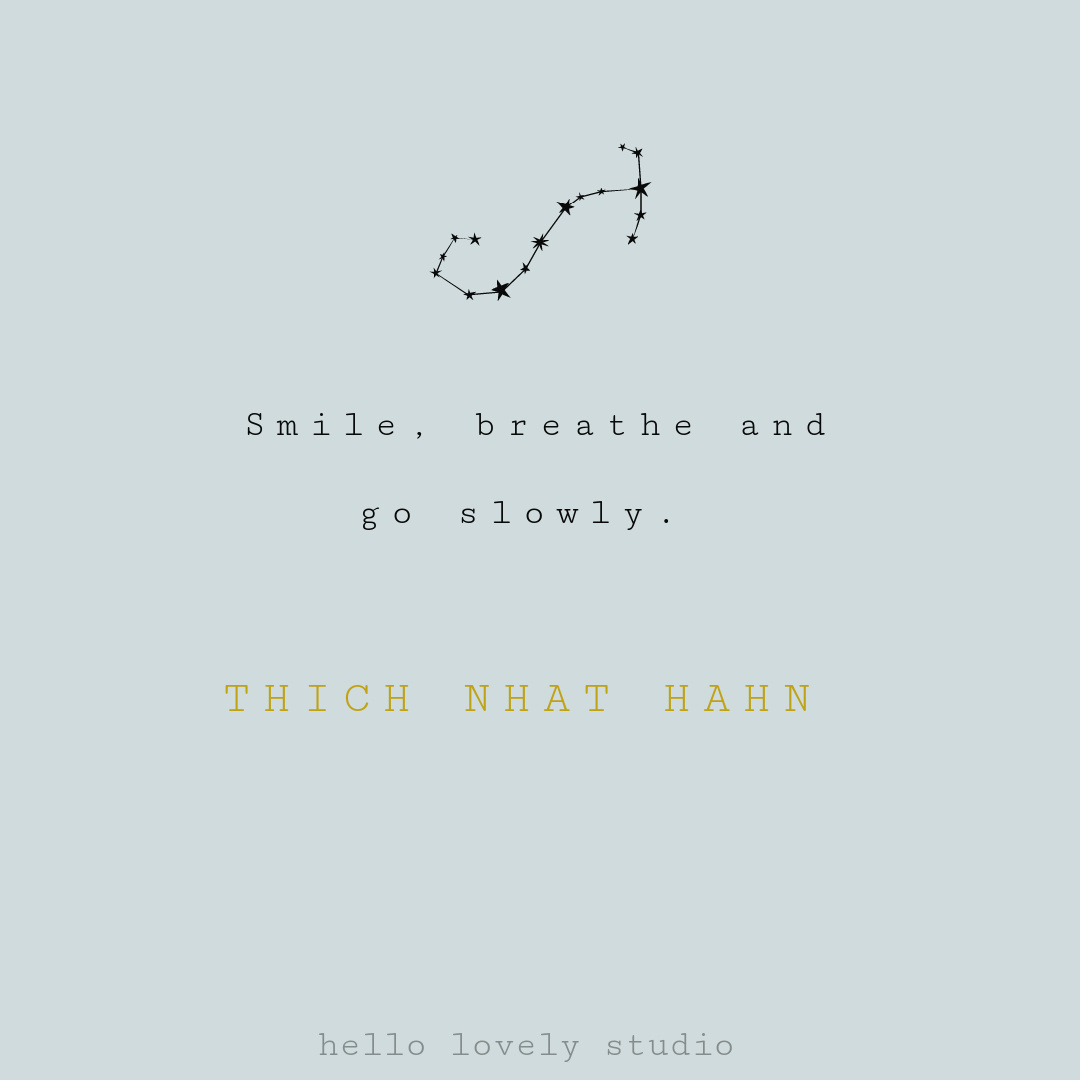 Cozy is more than a descriptor of desirable interiors for me. It seems I am drawn to cozy, soft things that soothe and promote restful, slow activities. I think I understand why.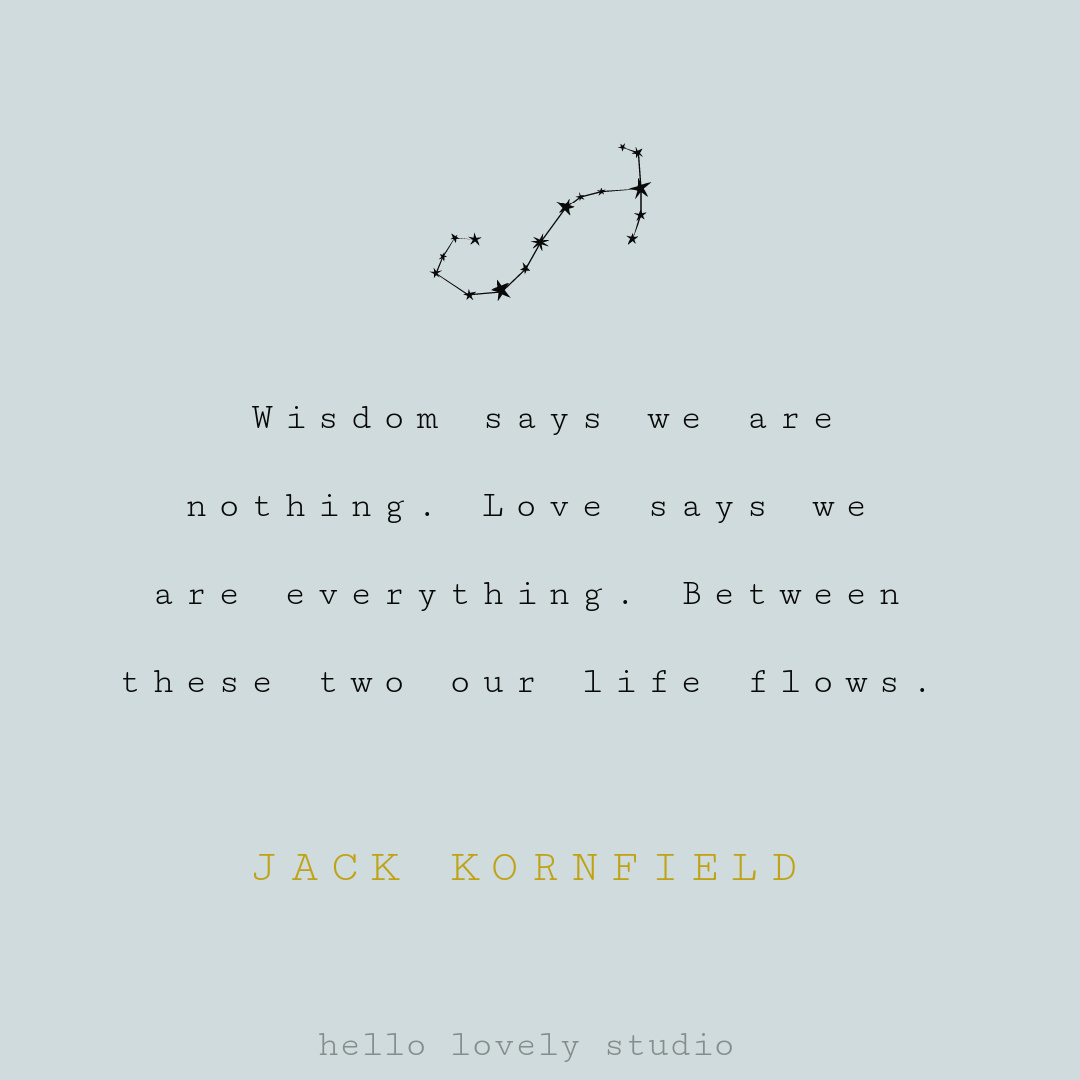 As a highly sensitive type prone to anxiety, I'm often seeking a safe cocoon and pillowy oasis to land.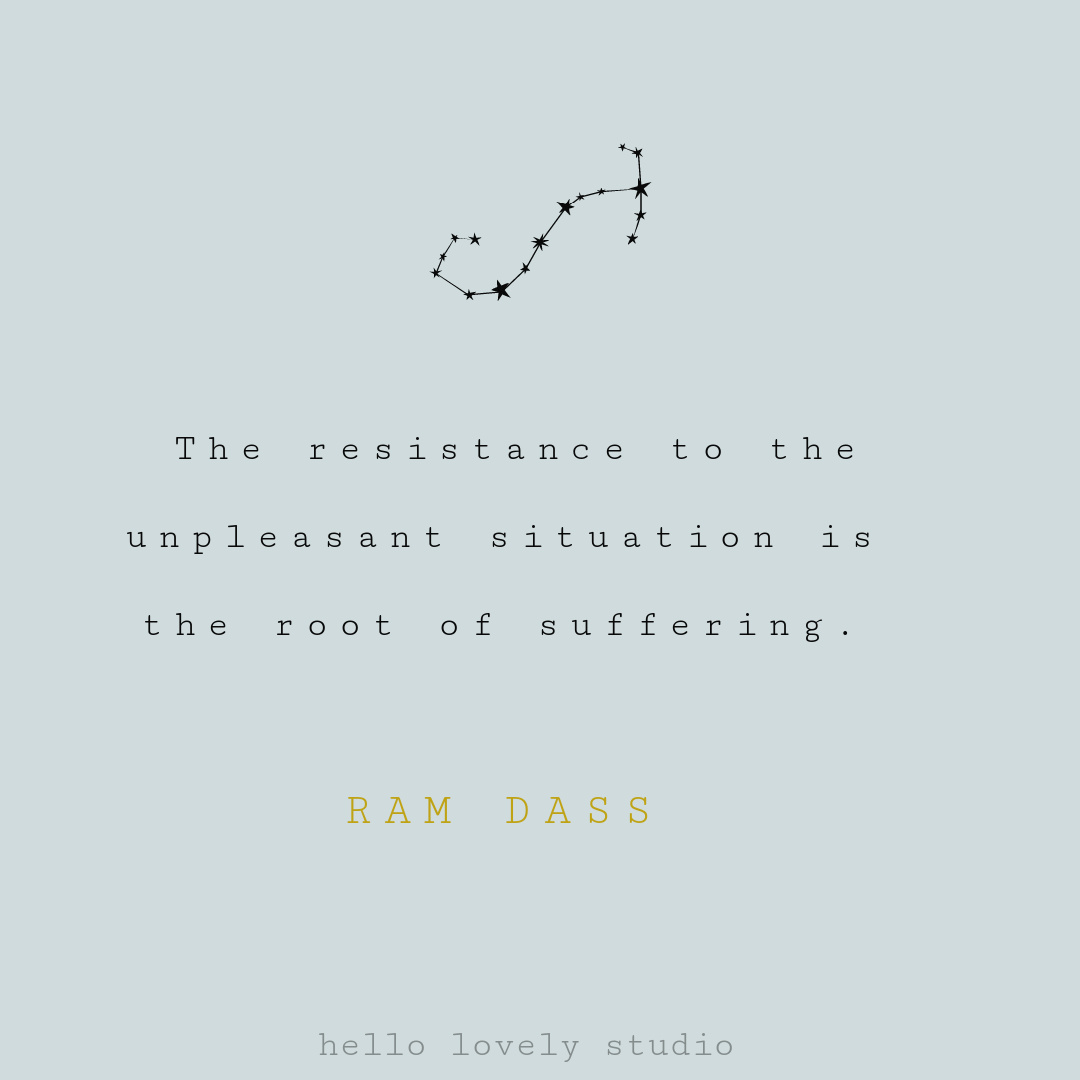 Because I move through life with chronic illness, there is also a strong need to come back to center, manage stress mindfully, and make sure proper boundaries are in place. (This sentence maybe makes me sound like a royal BORE, which I'm probably not…but mindful lifestyle management is a life or death matter, not a yawn in my case.)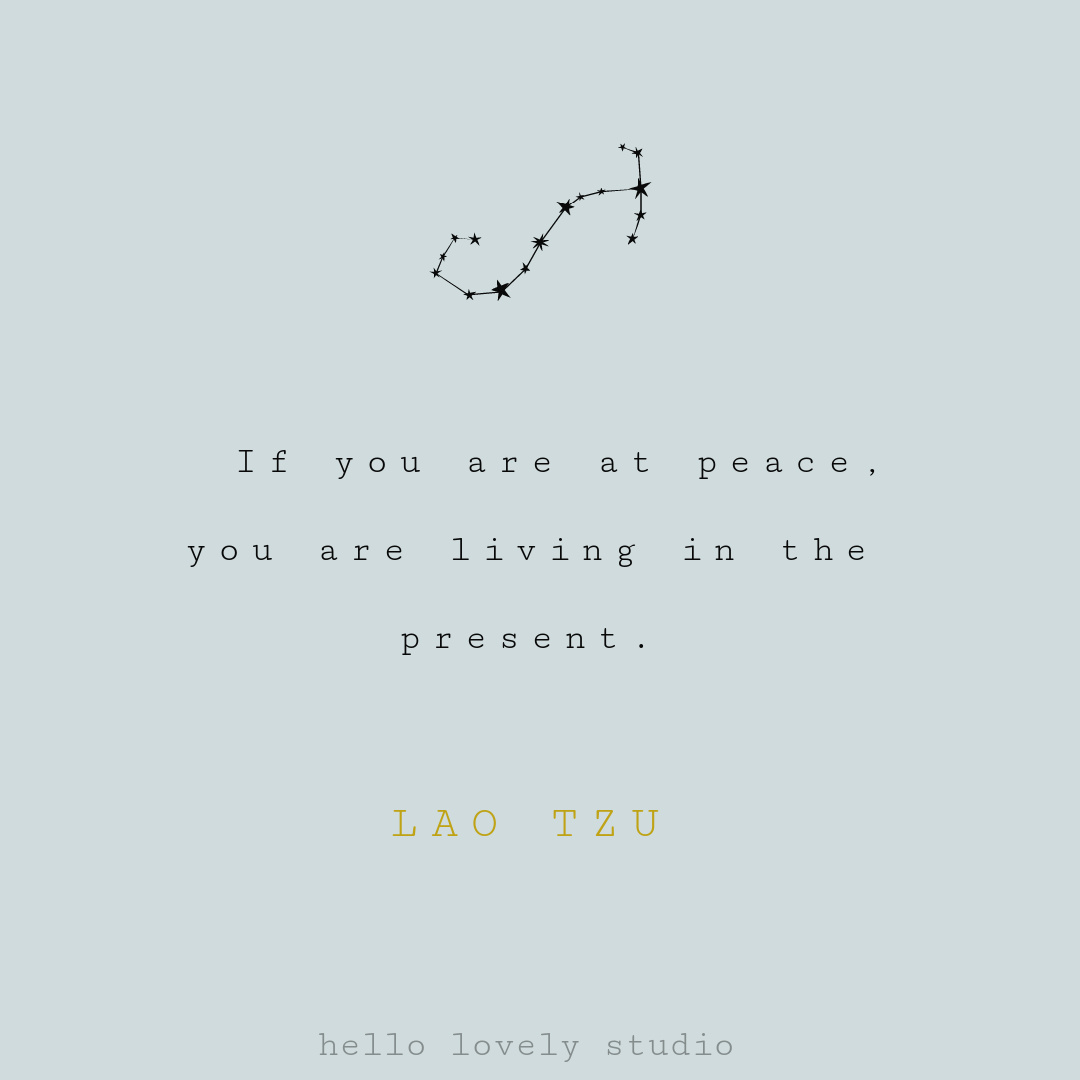 The first half of my life entailed so much performing, achieving, and accolade-earning, and just the thought of such a life now exhausts me.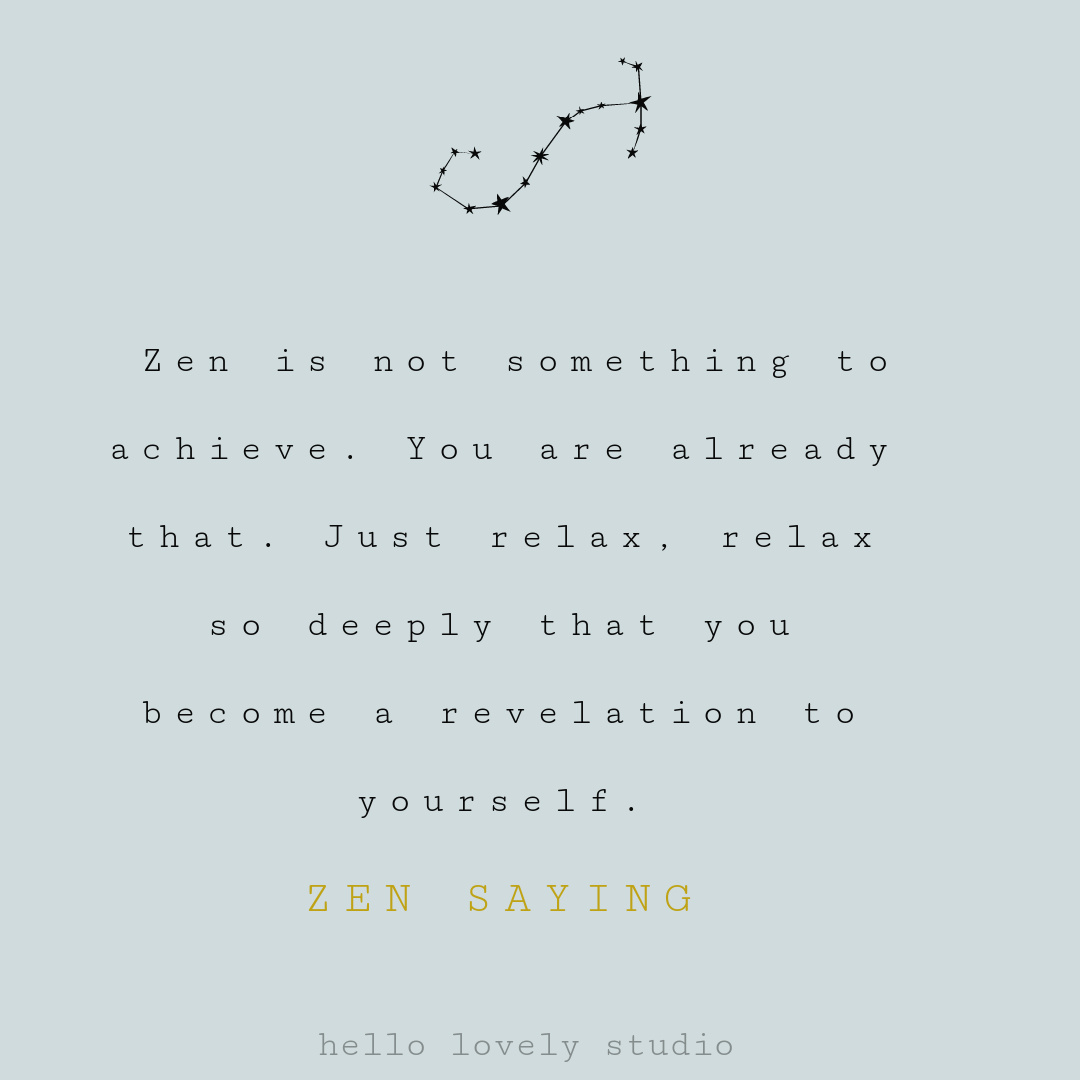 As I age, I long to lean into a slower and purer life. I long to move away from toxic environments that would harm or create new problems. I thought about what living a fuller life looks like for me, and it's actually a helpful exercise. (And I realized I need some new journals for scribbling down ideas!) Here's one I have my eye on:
Back to that list: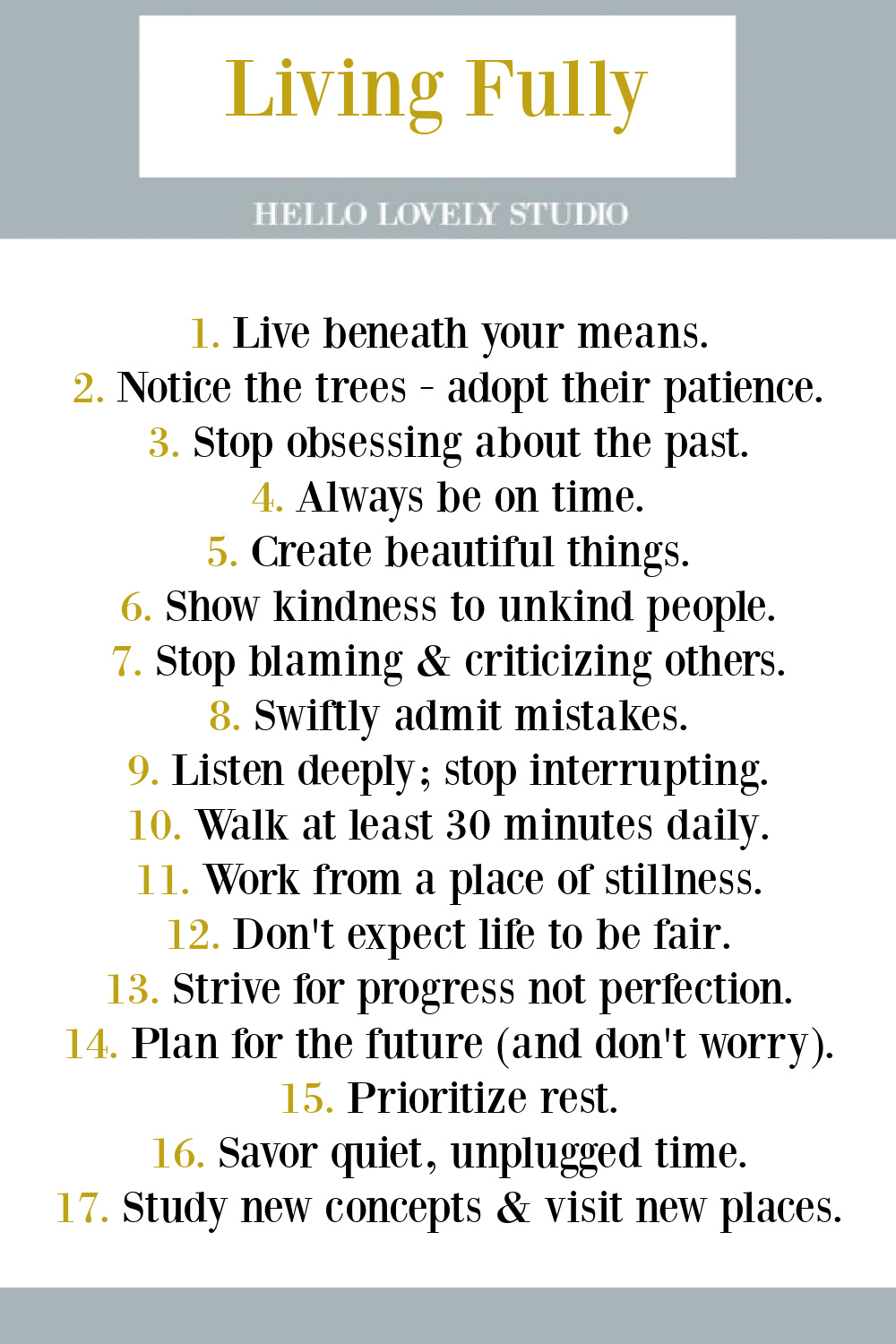 You may notice an absence of 'pray more' or God language. I haven't left out my faith; it just no longer needs to be compartmentalized or boxed separately from the secular. Spirit is flowing and keeps flowing through it all. Let me get lost in its precious flow! In fact, the ideas above help me to 'live in prayer' and 'practice the Presence.'
3 Recent Zen Cozy Finds Related to List Above
Simply the Best Travel Pillow: Honeydew
No. 15's PRIORITIZE REST and No. 17's VISIT NEW PLACES both get cozier thanks to an intelligently-engineered scrumptious travel pillow from Honeydew. I don't know what YOU expect in a travel pillow, but historically, mine were duds and far inferior to my bed pillow.
No more!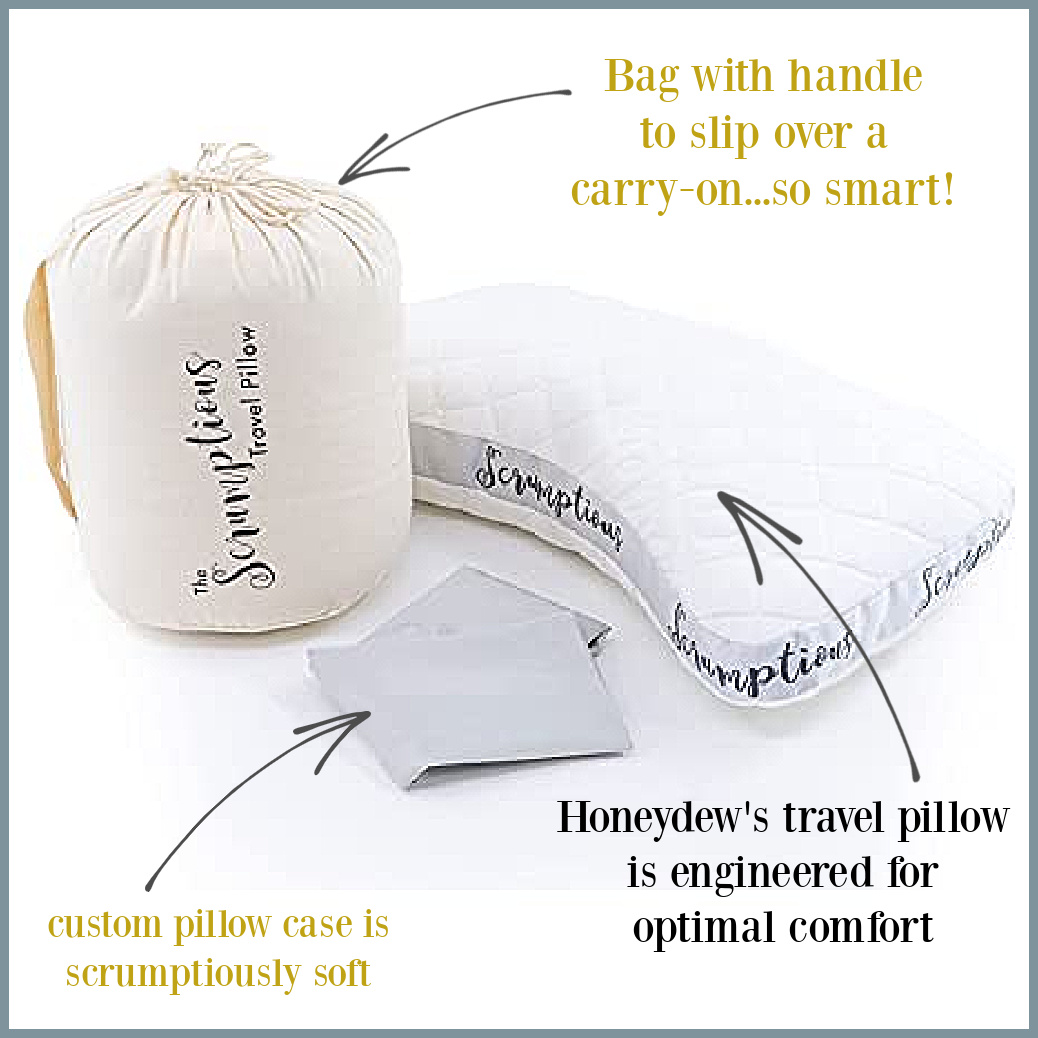 My favorite thing about Honeydew pillows is the purity inside…the fill is made without any formaldehyde (I'm allergic!) and provides optimal support. As soon as I touched the dreamy fluff, I understood all the fuss. There's really nothing else like this fiber, and if you want less fill, simply unzip and remove until it's just right.
I hope all of you will be traveling soon and consider this pillow as a companion! I'm beyond ready!
A Relaxing Water Painting Set: Buddha Board
No. 5 and No. 16 on my list are related to this lovely art set that makes a perfect gift. I had never heard of this inkless, mess-free, painting with water activity and assumed it was just one more crafty idea to keep folks creating and little hands busy. But the Buddha Board is inspired by the Zen idea of living in the present moment.
Since your paintings on the Buddha Board are impermanent and evaporate before your eyes, there's a lovely layer of wisdom deepening your self-expressions and practice. Everything is passing, yes? And since our attachments are critically related to health and happiness, it's important we're mindfully aware of them and learn to let go. Here's a tangible way to practice such surrender.
And Buddha boards are certainly not exclusively for Buddhists…look what it opened up in Linda:
Timeless Cozy PJs That Improve Over Time: Serena & Lily
No. 15 and No. 16 on the list get help from my favorite Linen Positano Pajamas which I have in white (big surprise!):
How many things in your home or closet get softer and cozier with use and time? I guess that's one of the reasons why I believe investing in a good pair of pajamas makes sense. And I don't worry about the white getting stained since bleaching 'em out is always an option.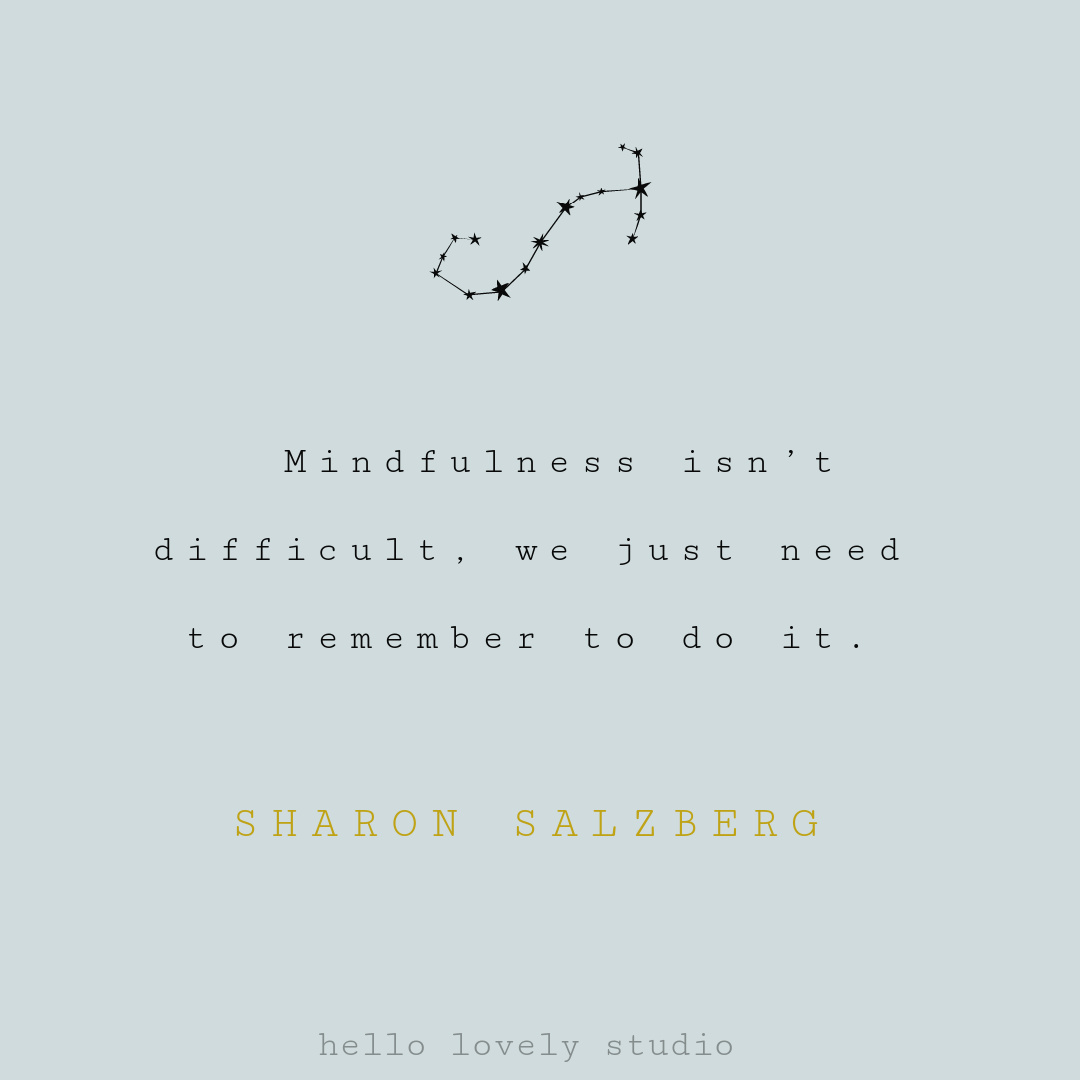 The quote from Sharon Salzberg above may be especially poignant if you're over 50 and notice your memory is not what it used to be!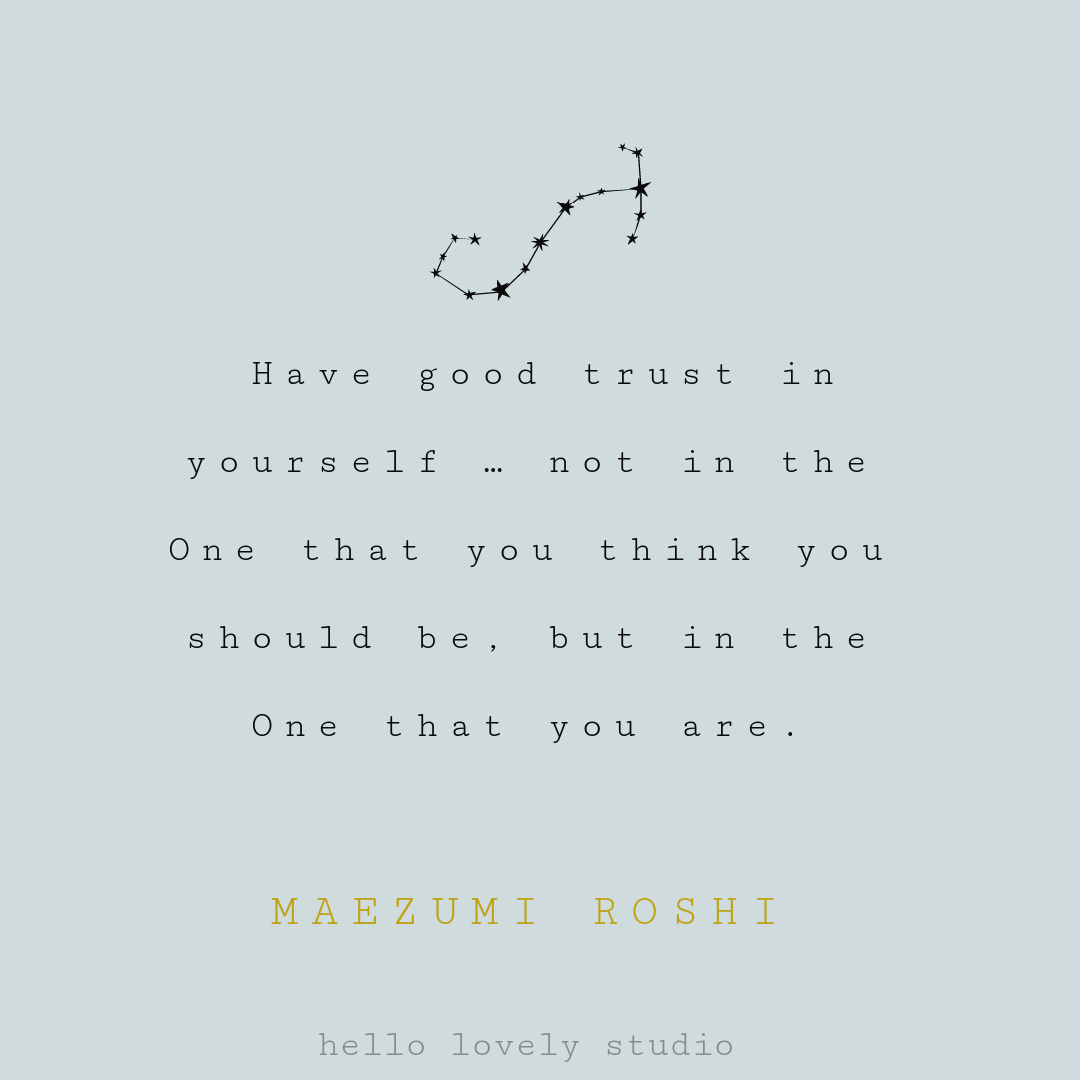 Trusting the self is certainly a journey. For greater trust to grow for me personally, it has been necessary to relearn my trustworthiness and even my worth. For example, my Crohn's disease flare-ups while completely unwanted and inconvenient, are opportunities to develop an inner landscape of beauty from which fruit can arise. Such a landscape is never dependent upon peerless health, not hindered by my physical limitations and failings.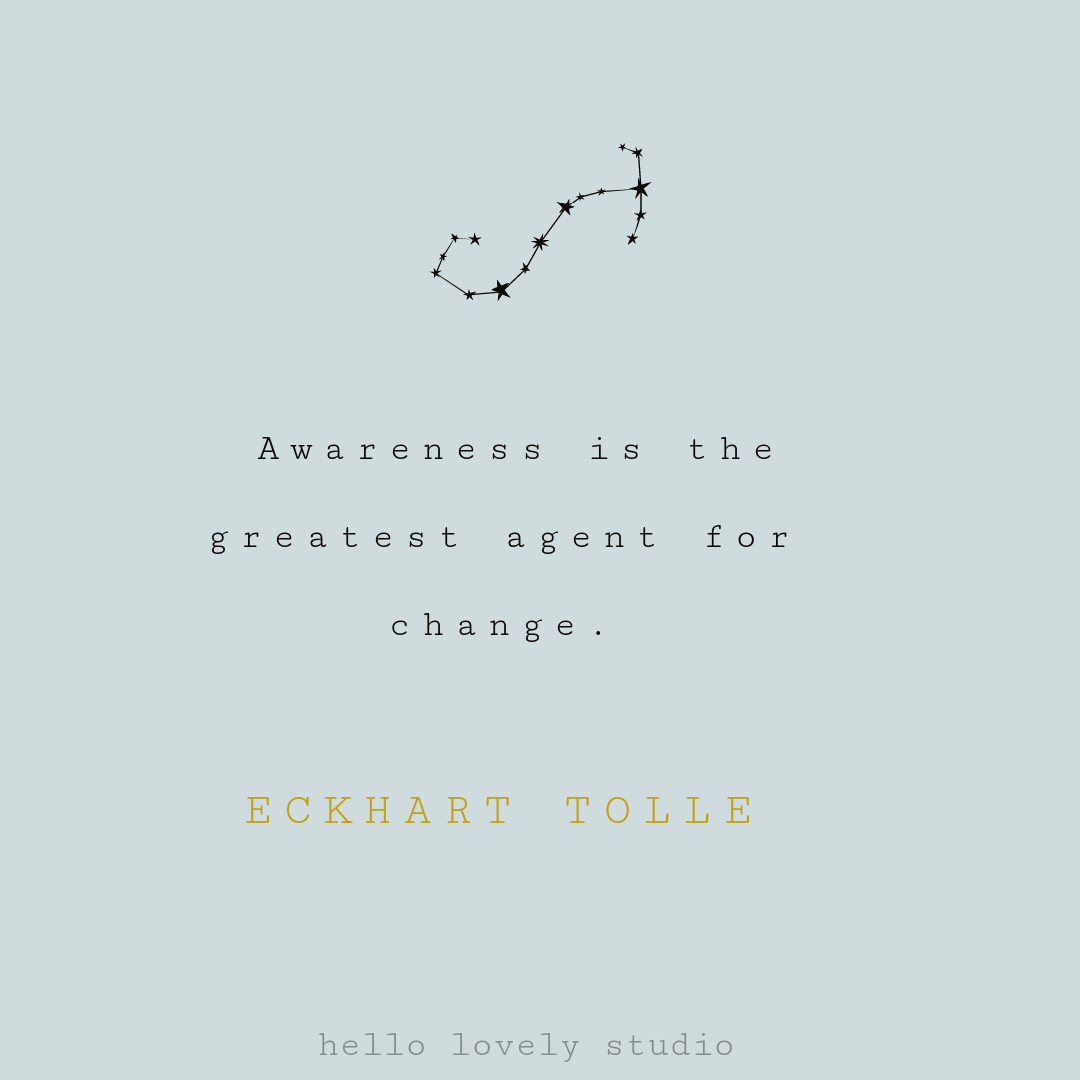 One of the sweetest gifts of a slower pace is that we can more clearly see our lives. And the seeing is not all rainbows, kittens and counted blessings, doncha know! If you have ever had a meditation sit where one thought bubbles up after the other and the flurry of monkey mind just will NOT quiet, then you know. This journey is a humbling one. But as we become more aware of our biases, blindspots, and baggage, we grow. The humiliations keep coming, but so does the growth!
Offering Your All
My devotions today (daily meditations from Richard Rohr) were about offering your whole self. Anyone recall that Sunday School song where we'd jump forward and back and sing: YOU PUT YOUR WHOLE SELF IN, YOU PUT YOUR WHOLE SELF OUT, YOU PUT YOUR WHOLE SELF IN AND YOU SHAKE IT ALL ABOUT? What would happen if we applied this to our daily lives? I have told you many times about my daily sweeping, how I give myself to the task completely and feel a sense of wholeness, integration, and flow.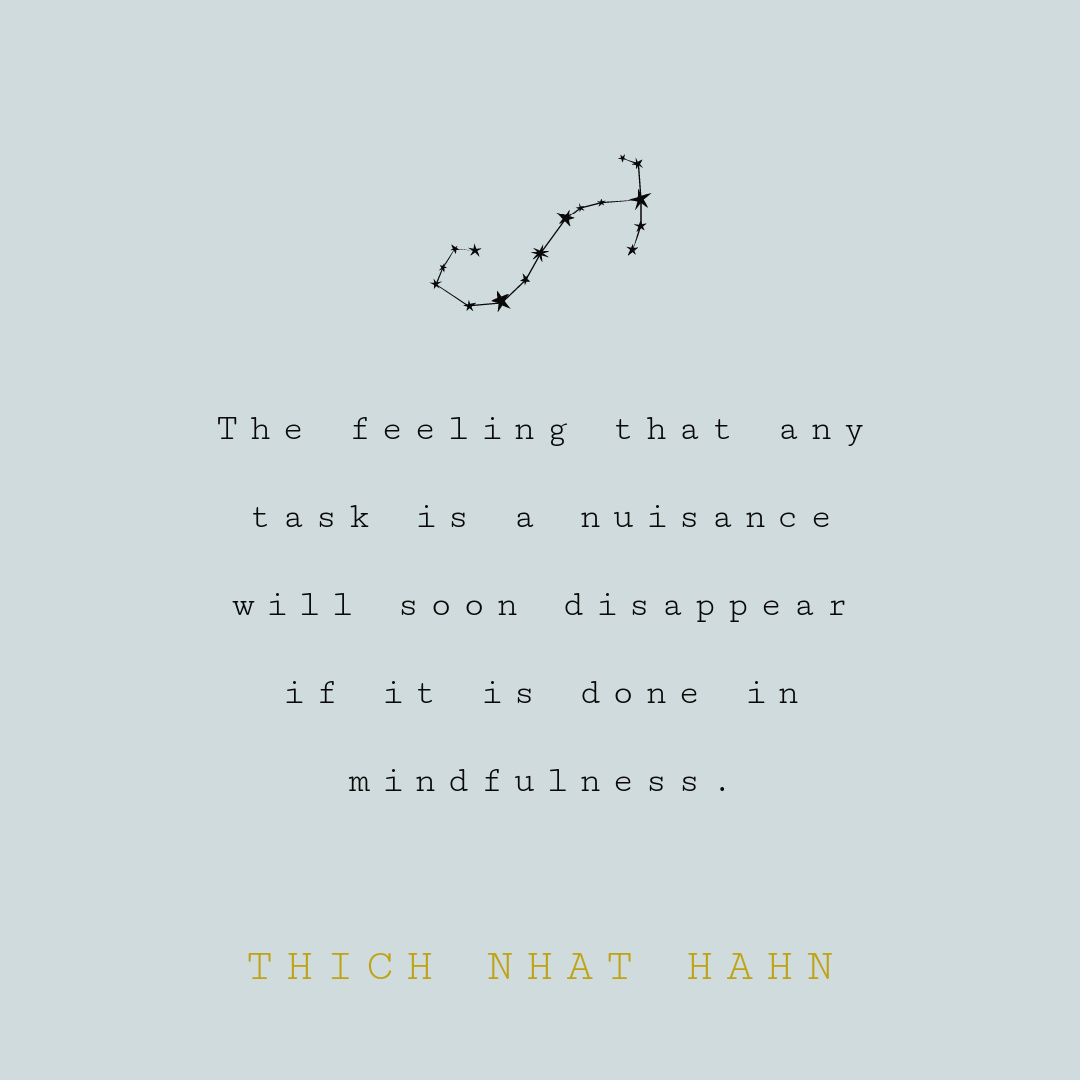 I wonder what other areas of my life are pregnant with potential for such flow?
My heart is full of gratitude for the teachers, writers, artists, and Zen masters who in many cases endured great suffering before they arrived with wisdom and lessons for us. I'm grateful that although we are living through complicated modern times, even revolutionary times peppered with upheaval, tensions and noise, there is still a tender note vibrating on the air.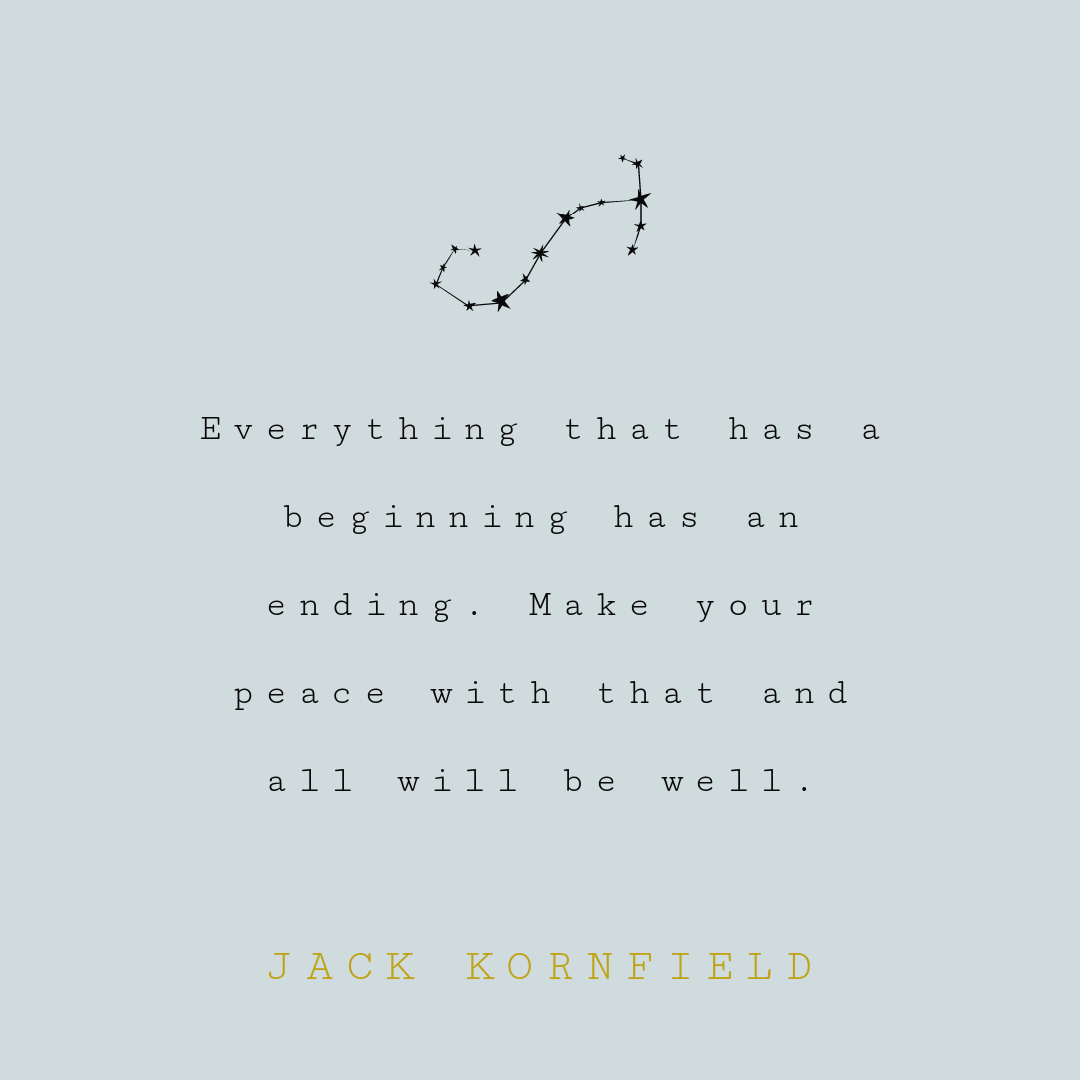 For more Zen inspiration, visit these posts: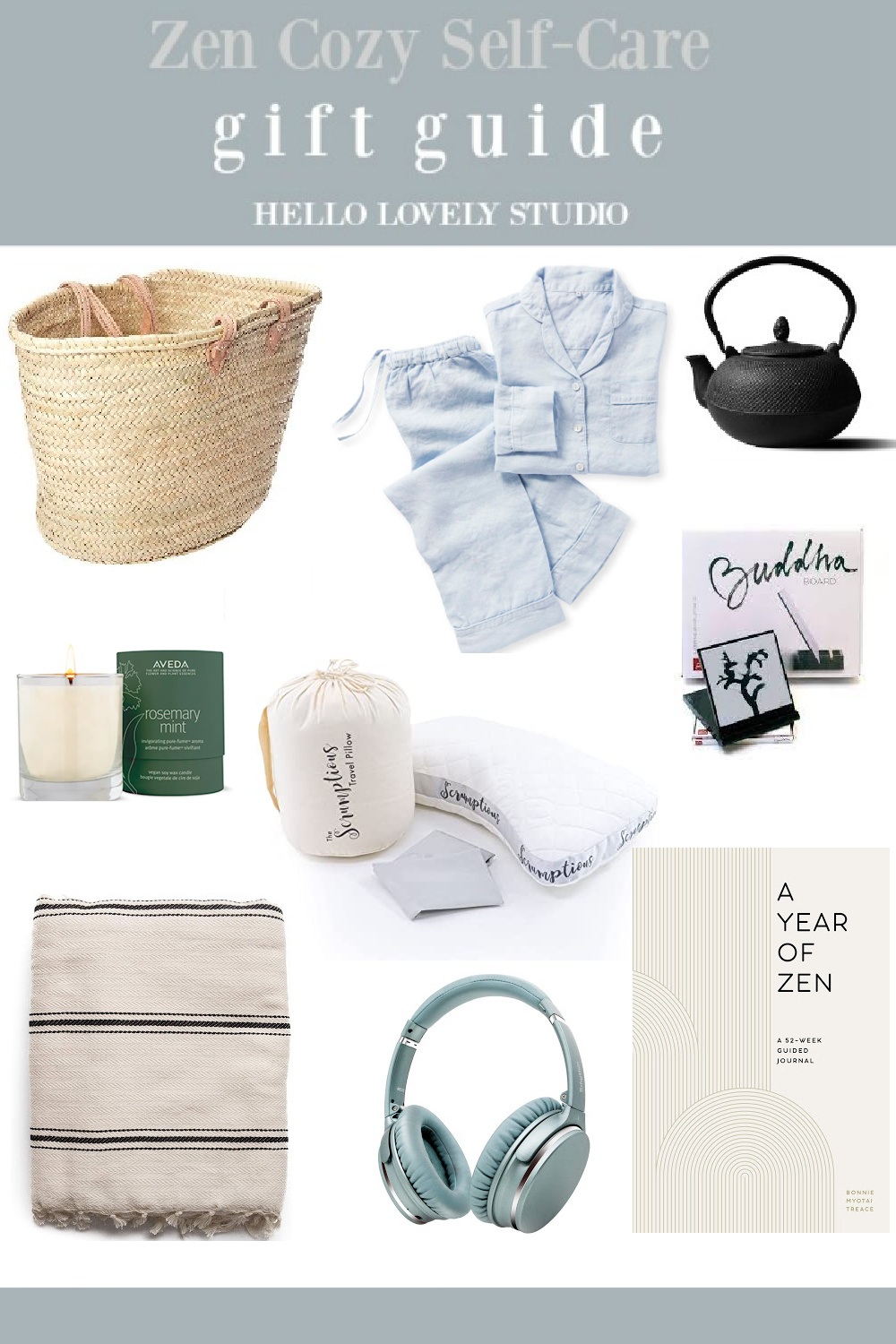 I independently selected products in this post—if you buy from one of my links, I may earn a commission.
Peace to you right where you are.
-michele
Shop for items you already intended to buy on Amazon RIGHT HERE, and also find home decor here to keep decor inspiration flowing on Hello Lovely!
Hello Lovely is a participant in the Amazon Services LLC Associates Program, an affiliate advertising program designed to provide a means for sites to earn fees by linking to Amazon.com and affiliated sites.