I am hoping this roundup of finds will resonate given the current climate and desire for small comforts of home. Many of us are mindful about scoring extra sleep, boosting our immune systems, and STAYING HOME wherever possible. Black, White, and Natural Decor & Finds to Match may appeal to your agenda for calm and order.
In fact, let's start straight away with wise ideas for calm. Brene Brown's new podcast is amazing, and I found this extremely helpful:
(PUSH PLAY)
Black, White, and Natural Decor & Finds to Match!
A handmade sign reminds of trips to come for fresh from the farm goodness. (Here's a wonderful way to support a small business!).
I love that this smart and rustic trunk comes in various sizes…how useful for smart looking storage!
Comfy Things to Wear at Home
Just Add Fresh or Faux
For Your Fireplace
Layering Pieces
Turkish Blanket for Indoors & Out
Closet Organization Help
Black & White Finds
While this next find is neither black or white, it can actually add 'natural' to your makeup routine. (Or is 'makeup routine' so 2019 you want to smack me?) I especially appreciate the spf 50 – so nice to get moisturizer, foundation coverage, and sunscreen in one easy swoop.
Also I apply this with my fingers, not a brush, and it stays on all day!
Sweet & Nostalgic
I have been thinking about shopping carts lately and wondering if we may all start taking our own.
How fast can you pin this next silly pin?
Ha!
Are your closets and pantries and shelves looking more orderly these days? I'm getting there slowly.
Let's Keep Encouraging Each Other
Decor may be the furthest thing from your mind or it may be bringing you a little bit of normalcy and pleasure.
In either case, be gentle with yourself. Mixed feelings are completely normal and don't define you.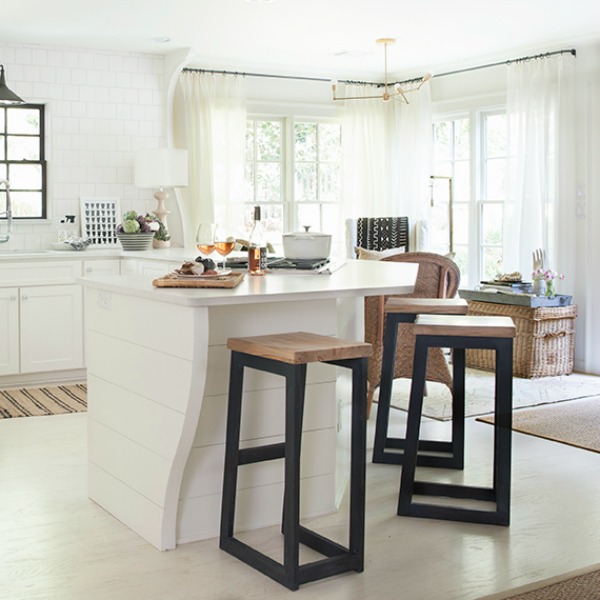 I Couldn't Resist
These slant jars remind me of the penny candy store we frequented in childhood – I like storing treats like cookies and bars in mine.
Just a reminder to keep breathing. I'm serious. In times of stress and anxiety, we may unconsciously hold the breath. And when I say "we," I mean I tend to do this. Deep inhales from the belly…exhale all the pessimism and worry if you can.
We're in this together, and unknown blessings are already on the way.
I independently selected products in this post—if you buy from one of my links, I may earn a commission.
Peace to you right where you are.
-michele
Shopping for items you already intended to buy on Amazon RIGHT HERE (not just items mentioned in posts) or home decor keeps decor inspiration flowing on Hello Lovely!
Hello Lovely is a participant in the Amazon Services LLC Associates Program, an affiliate advertising program designed to provide a means for sites to earn fees by linking to Amazon.com and affiliated sites.