Très Chic Trays: Function & Style For Every Room spotlights a popular item in every interior designer's bag of tricks. It is the secret to corralling assorted pretty objects, treasures, and everyday essentials. We use them on tabletops, ottomans, and nightstands to pull together a look in one fell swoop.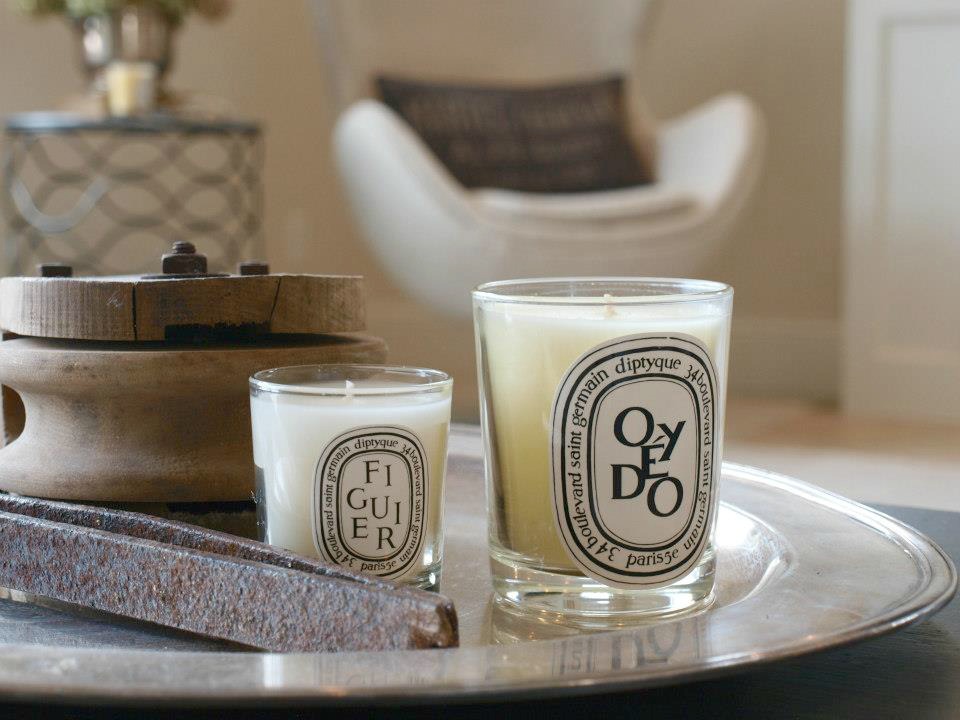 This post contains affiliate links which I hope you will use since they won't cost you a penny extra yet may earn this blog a small commission.
Très Chic Trays: Function & Style For Every Room at Home
Ooh la laaaaaa, it's the ART of LE TRAY as well as the LE ANSWER to almost every decor vignette's success. Even wonky, rustic items (like my barn pulley on the hotel silver tray above) graduate to object d'art!
By the by, TRAYS here will encompass platters, boards, and even shallow woven baskets.
Silver Trays at Home
Clearly I have a thing for collected vintage and antique silver platters and trays. They have worked in all our different homes and with various decor styles as my taste evolves.
Just in case you need a vintage Dundee marmalade crock in your life: BROWSE HERE
In case you're seeking a hotel silver tray: BROWSE HERE
Mirrored Tray at Home
Since this photo was snapped, everything you see in the pic including the tray was placed atop ANOTHER tray – this one silver leafed! Ha!
Tray layering is alive and well in the heartland no matter what they're saying on the coasts!
Black & White on Silver is a Favorite
Très Chic Tray Inspo from Designers
My designer peers in blogland know their way around Très Chic like nobody's business. Interior designer Sherry Hart comes to mind immediately for her ability to curate, arrange, and zhush like a goddess.
Psst. I spy a copy of SEGRETO VIGNETTES!
Black Laquer Trays
Subtle Tray With Bold Coral Pop
Rustic Bread Board is Très Clever
If you follow Angelina of Petite Haus, then you know she chronicled the construction of their lovely French farmhouse in Cali. I have noticed her clever trick to decorate seasonally on the kitchen islands.
What I particularly love about the 'every tray is a stage' idea is how the staging board is also a functional item in the kitchen to be brought into service as needed.
It's sooooo French to have only useful items for decor!
Beads & Books in a Tray
You can't go wrong if you layer favorite books and interesting beads within a tray.
Organic & Natural Woven Trays
Whether it's a basket or a tray matters not to me–only that decorating maven, Leslie of Gwen Moss knows her way around adding gorgeous texture to a room. Boxwood spheres in a round woven tray on a weathered table? WINNING. (And shiplap-lovely walls? Leslie ripped those planks herself!)
The decor moment below is especially for you Cali beachy types.
Don't you admire a relaxing bohemian exotic moment with neutrals? (Blue is perfect here!) A round woven tray holding succulents keeps things orderly with geometric interest.
Rustic Elegance in a Weathered Tray
This gorgeous vignette by interior designer Mary Ann of Classic Casual Home has a magical mix of textures and an unexpected color combination.
Design should be just like this: full of delightful surprises!
Rough Luxe in a Leather Tray
Trays need not visually sedate you! I love how designer Cindy Hattersley created drama, energy, and height with antlers and branches rising skyward from a leather tray. I could move right into this comfy space!
Lovely Trays to Enhance Home
High Gloss Black Tray
For an office or modern space…
Pink & Gold Decorative Tray
For a feminine, pastel pop…
Parisian Inspired Tray
When elegance, romance, or Old World style is your jam…
Slate & Serving Pieces
Rustic and hard working in the kitchen or bar…
Anywhere Acrylic Tray
Weathered Trays With Handles
For Coastal and Classic Style Lovers
Natural Stone Round Marble Tray
Weathered Nesting Serving Trays
Woven Trays for Casual, Comfy Interiors
White Marble Bathroom Tray
Rustic Wood Tray
Round White & Glam Tray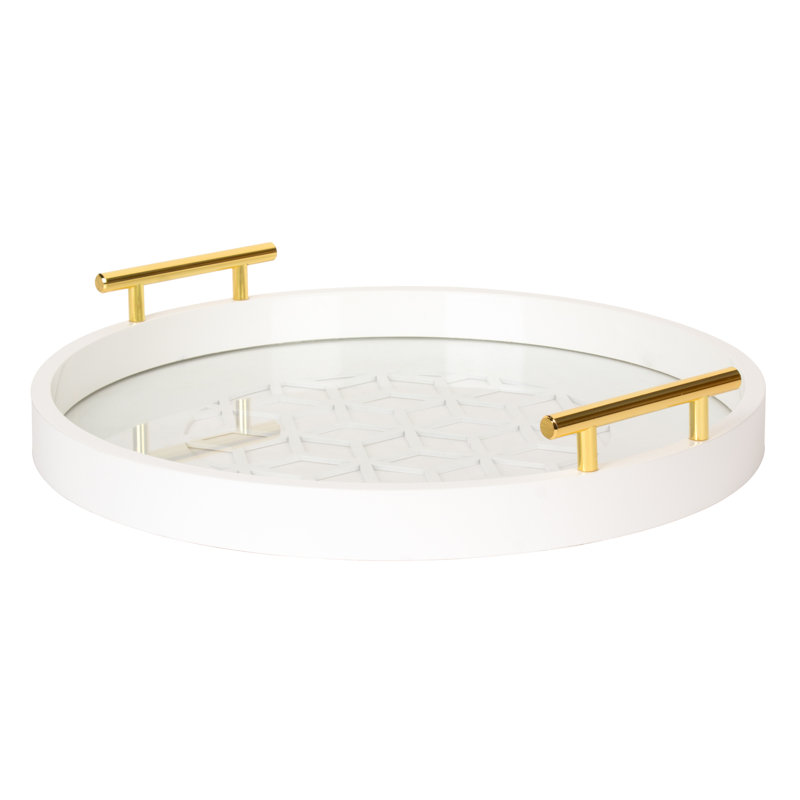 Metal & Wood Modern Farmhouse Tray
Marble Hexagon
Beadboard Tray Set
Ready to Party Tray
Mirrored & Aged
Tour This Redesigned Home!
Leanne Ford placed a simple rustic tray/bowl in the entry of this home – something we all likely need to catch mail, phones, and change.
If you missed these recent posts, do give them some love!
Thanks for reading!
I independently selected products in this post—if you buy from one of my links, I may earn a commission.
Peace to you right where you are.
-michele
Shop for items you already intended to buy on Amazon RIGHT HERE (not just items in posts), and also find home decor here to keep decor inspiration flowing on Hello Lovely!
Hello Lovely is a participant in the Amazon Services LLC Associates Program, an affiliate advertising program designed to provide a means for sites to earn fees by linking to Amazon.com and affiliated sites.