My favorite part about this Thanksgiving was feeling relaxed, being unplugged, dining near the fire as the sun set, and laughing through stories as we reconnected. In spite of another challenging year of health issues, God has been so faithful, and there were so many blessings to count at Thanksgiving 2019!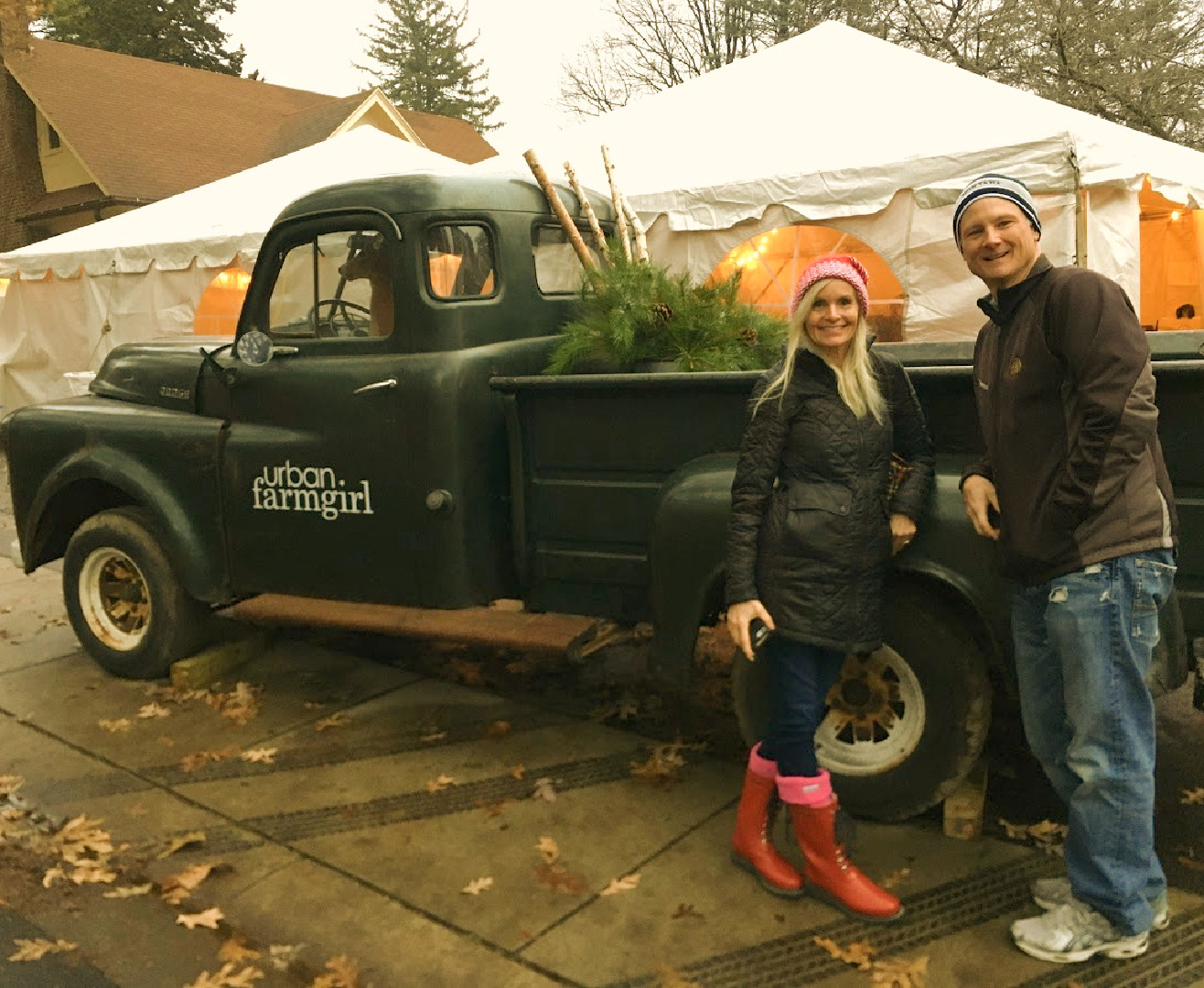 Hello Lovely Thanksgiving 2019
Our day of thanks was an intimate, cozy, small gathering this year since our family is sprinkled across the country.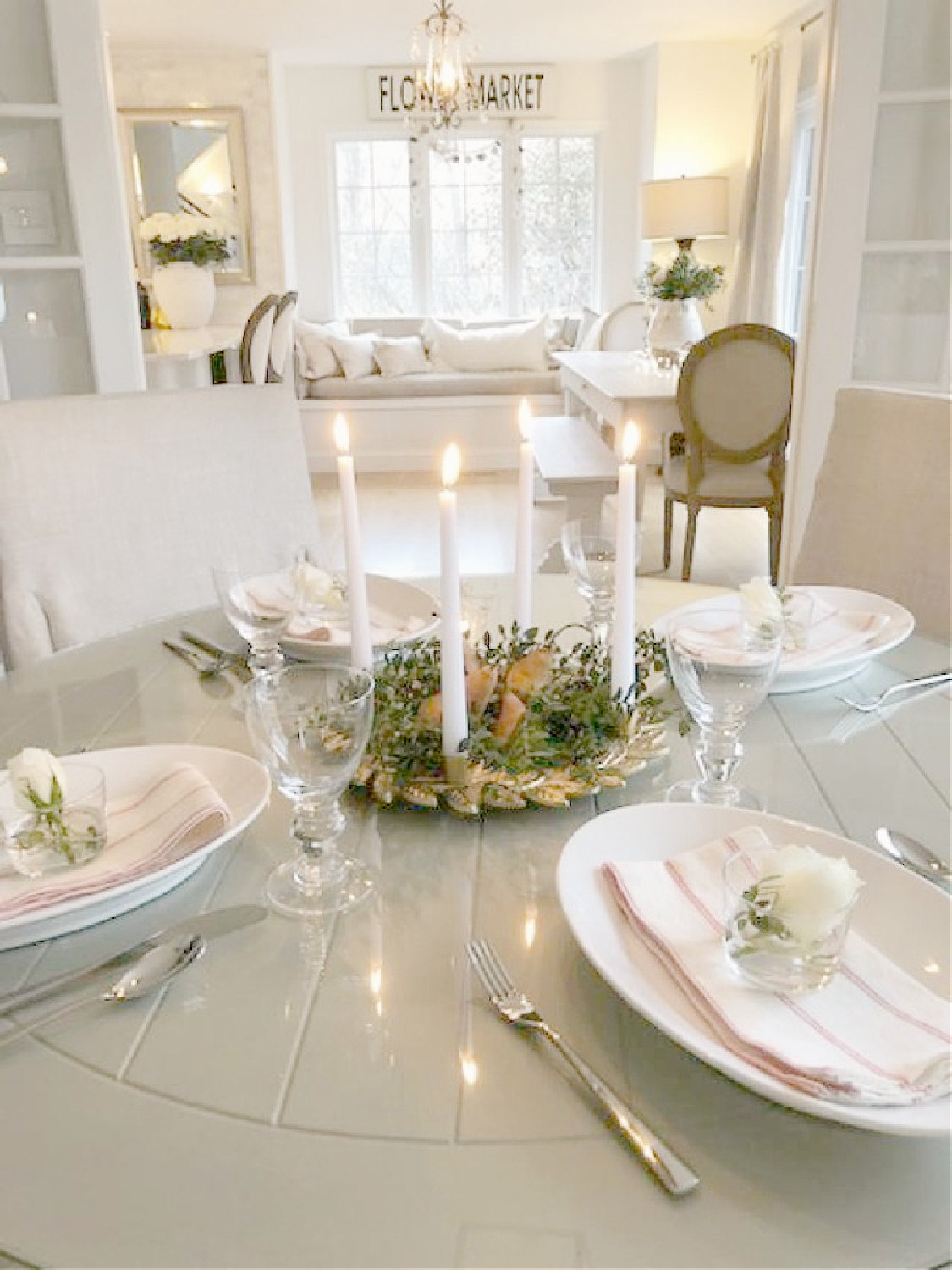 I spearheaded the cooking and baking, but because I kept things simple, there were no headaches beyond a #bundtfail which was fun to laugh about. This girl provides plenty of fodder around here. Hahahaha.
I had to film these turkeys (below) in the neighborhood, and yes, we have tons of them showing up at the window all the time!
I independently selected products in this post—if you buy from one of my links, I may earn a commission.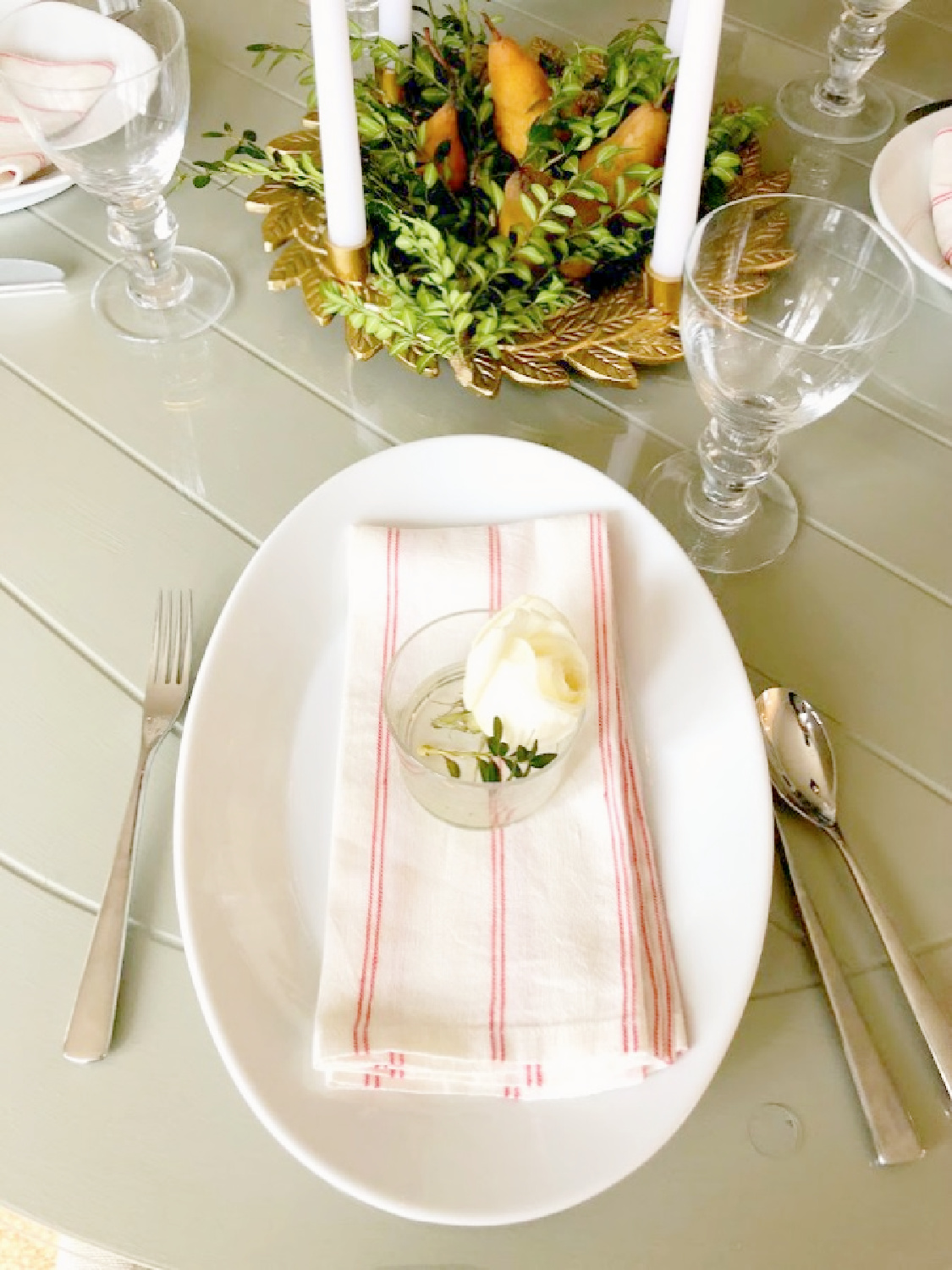 My white roses should have looked perfect since I babied them for two days before Thanksgiving dinner, but since they were droopy, a few of them went into THESE SPANISH WINE TUMBLERS (I use them constantly, and they're a steal) at each placesetting.
I clipped boxwood branches from the garden and layered them on our advent wreath (similar here) with bosc pears. I lit the candles for this photo so this is more accurately, a Christmas Day table. (One at a time for advent holy days.)
The advent wreath was a Target find a few seasons ago. The linen blend napkins from Magnolia are HERE.
I'm crazy about the modern look and weight of my MIRO FLATWARE, but a gold toned set would have looked even better.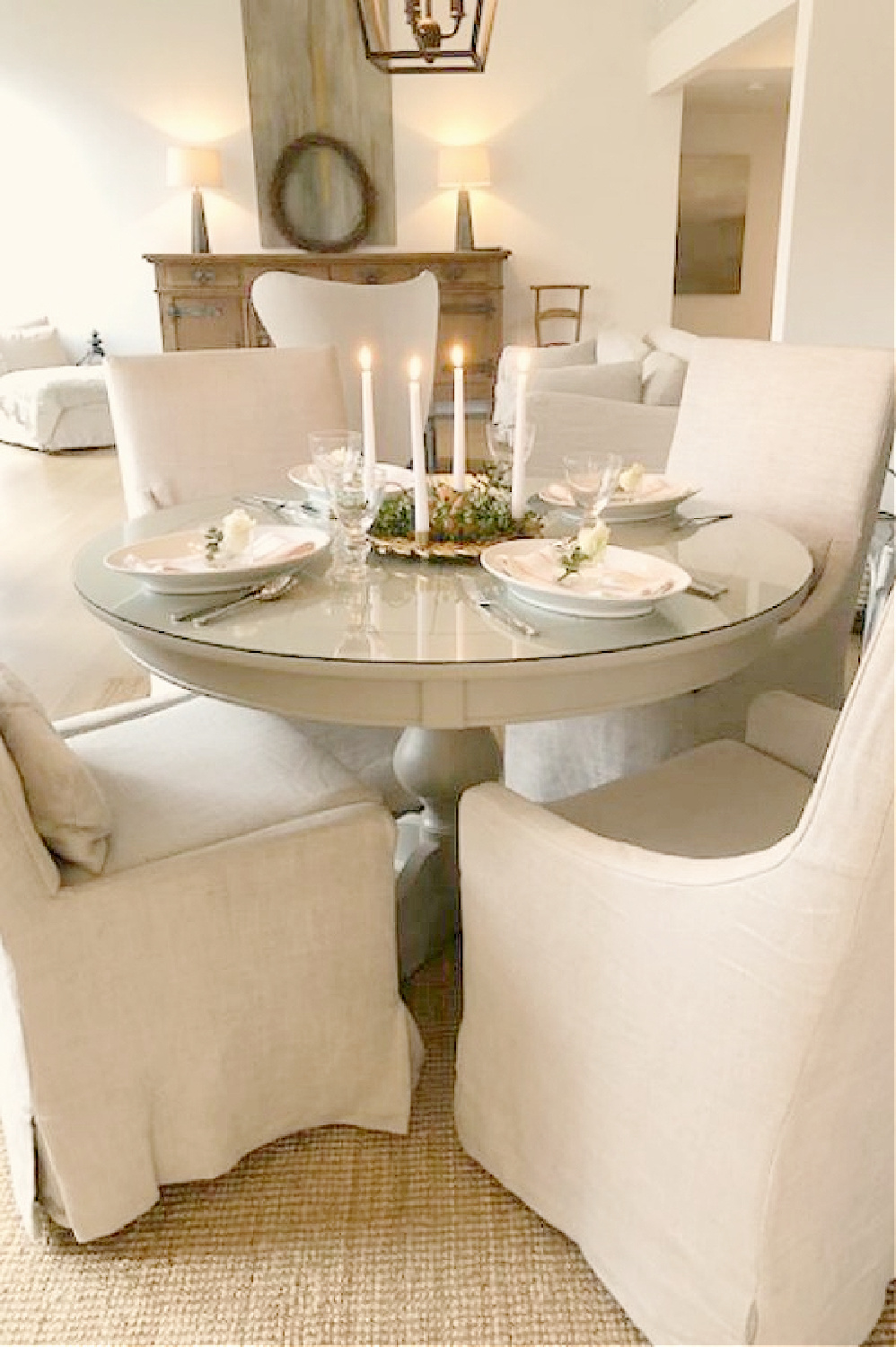 The Edward goblets (for wine, water, and other beverages) were purchased many years ago so the design may have evolved slightly, but they are masterfully made, high quality and found HERE.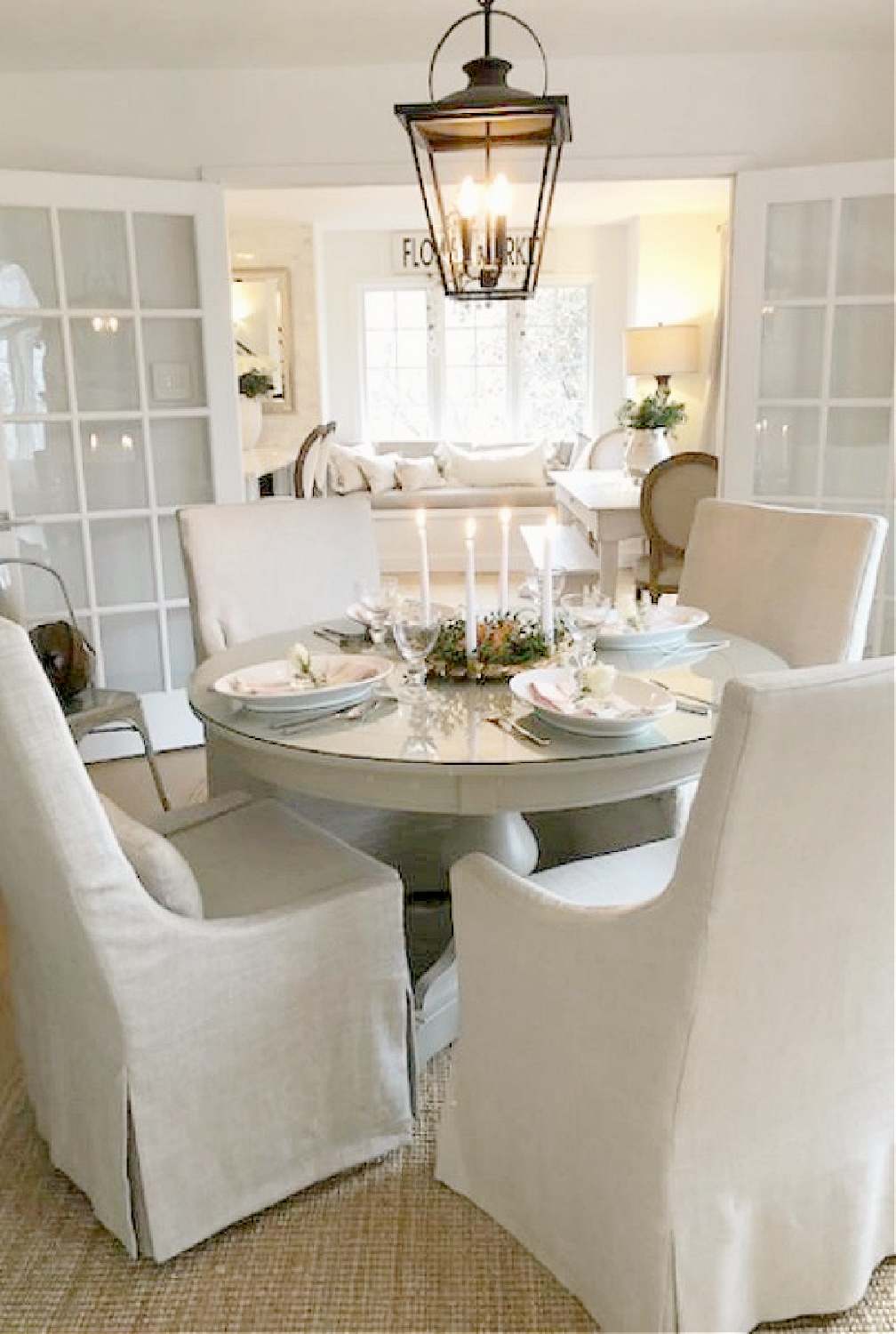 I never tire of a timeless linen slipcovered slope arm dining chair! Ours from RH have stood up to more abuse than I can say over the years. We're talking countless parties, unsupervised teens, swim team pasta dinners, and daily use. Spotcleaning the Belgian linen has worked every time.
Here's a gorgeous one:
They aren't inexpensive, but investing in quality can serve you for years.
The antique barn wood custom farm table you see through the French doors was commissioned by us almost 21 years ago. It rotates with a small round dining table (a dead ringer for THIS ONE) between here and my studio.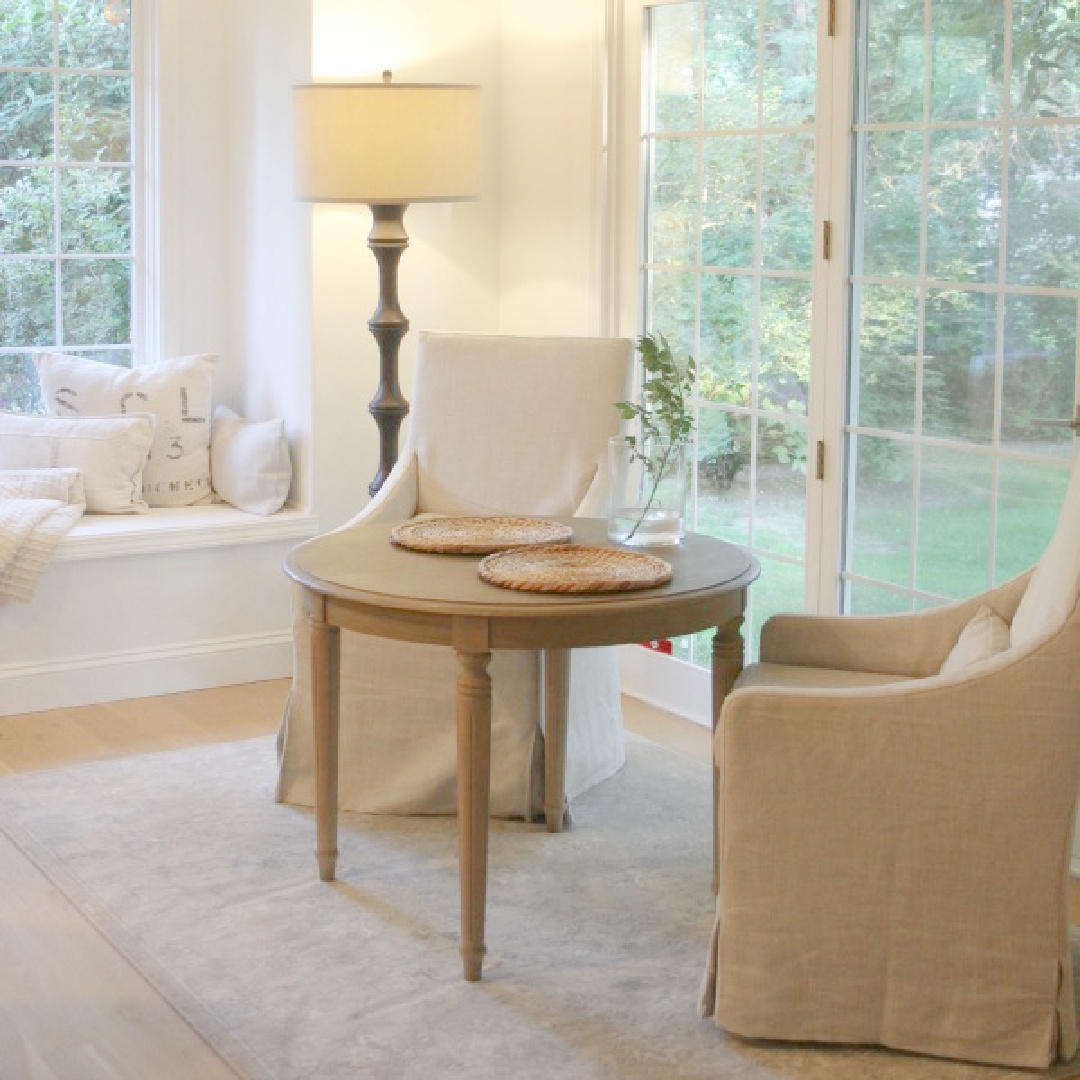 The farm table is truly oversized for this kitchen, and almost daily I think about expanding our breakfast area (into the patio beyond) before I decide it might be easier to move!
Remodeling in your 30s and 40s is different than in your 50s, and it's for the brave! We definitely need more space when we entertain, but for the two of us, it's just right.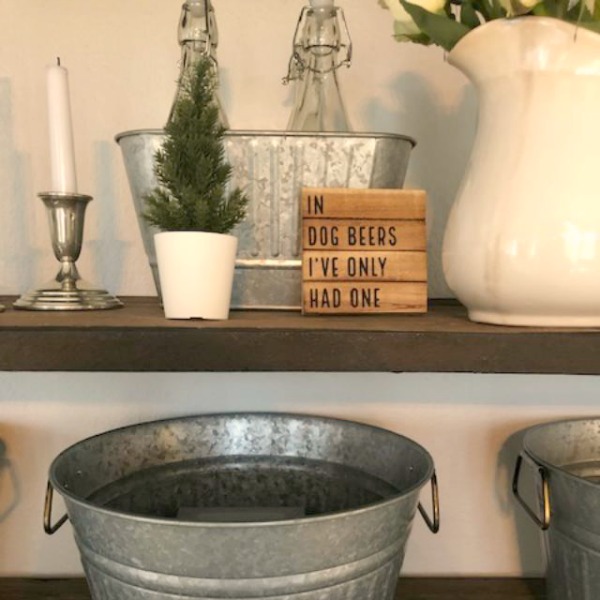 The galvanized tubs serve as storage and can be brought into service for casual entertaining. They were found HERE, and I picked up the silly palette coasters HERE (above) in honor of my beer loving sons to display just for the holiday.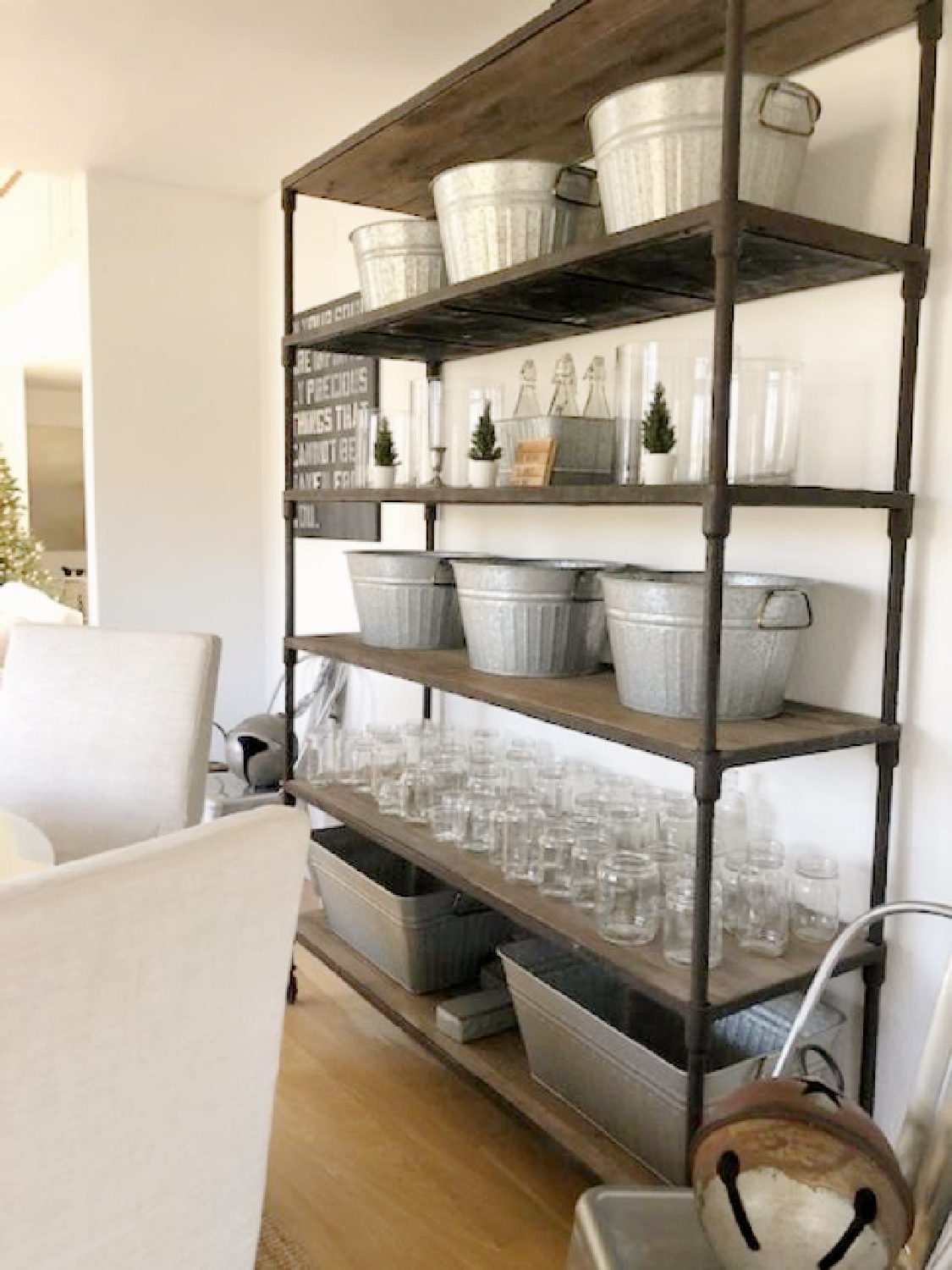 My husband doesn't drink alcohol, and despite the gazillion pics of me with a glass of wine in my paw, I probably average 1.5 drinks per month. Turns out I am more crazy about wine drinkers than the actual wine. I went WILD this year at dinner and sipped two flutes of champagne…what a lush!
I definitely could have added this silly sign above to my gift guide for Millenials!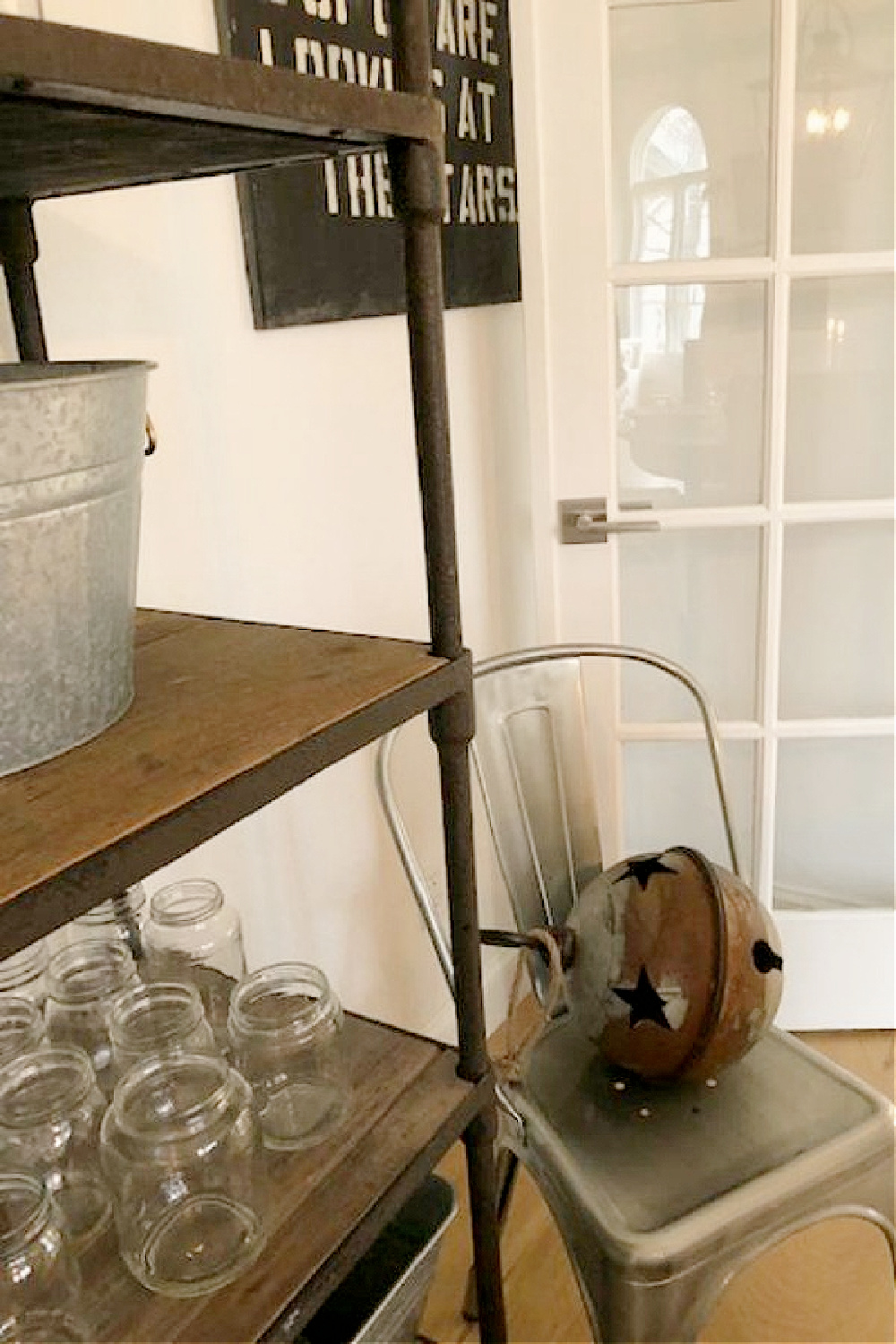 I love these Christmas bells<—-(not an affiliate link) from Urban Farmgirl and Trove, and you can't miss my entire etagere shelf covered with clear jars from pickles, olives, and marinara.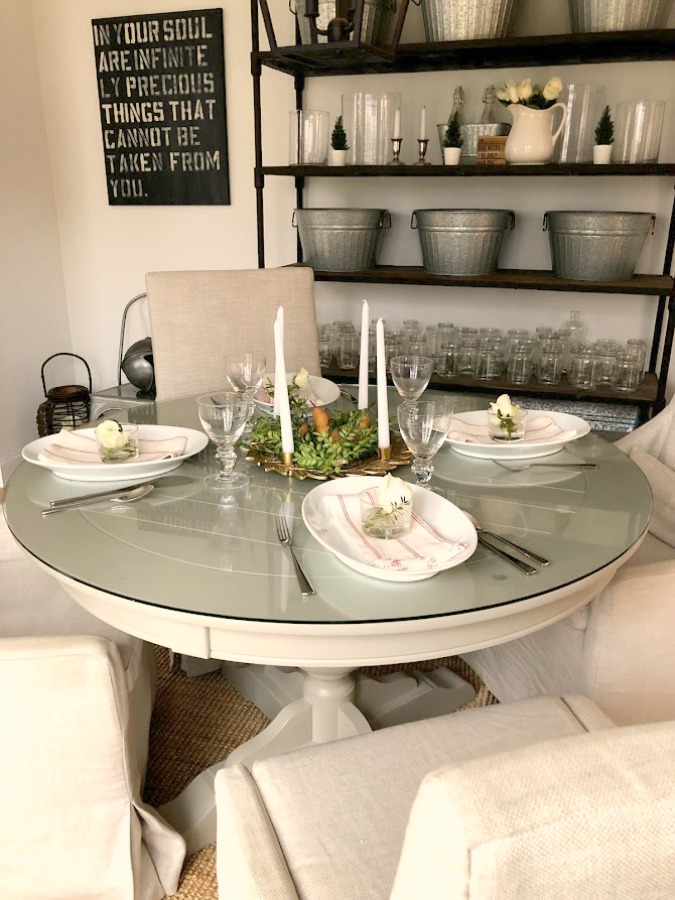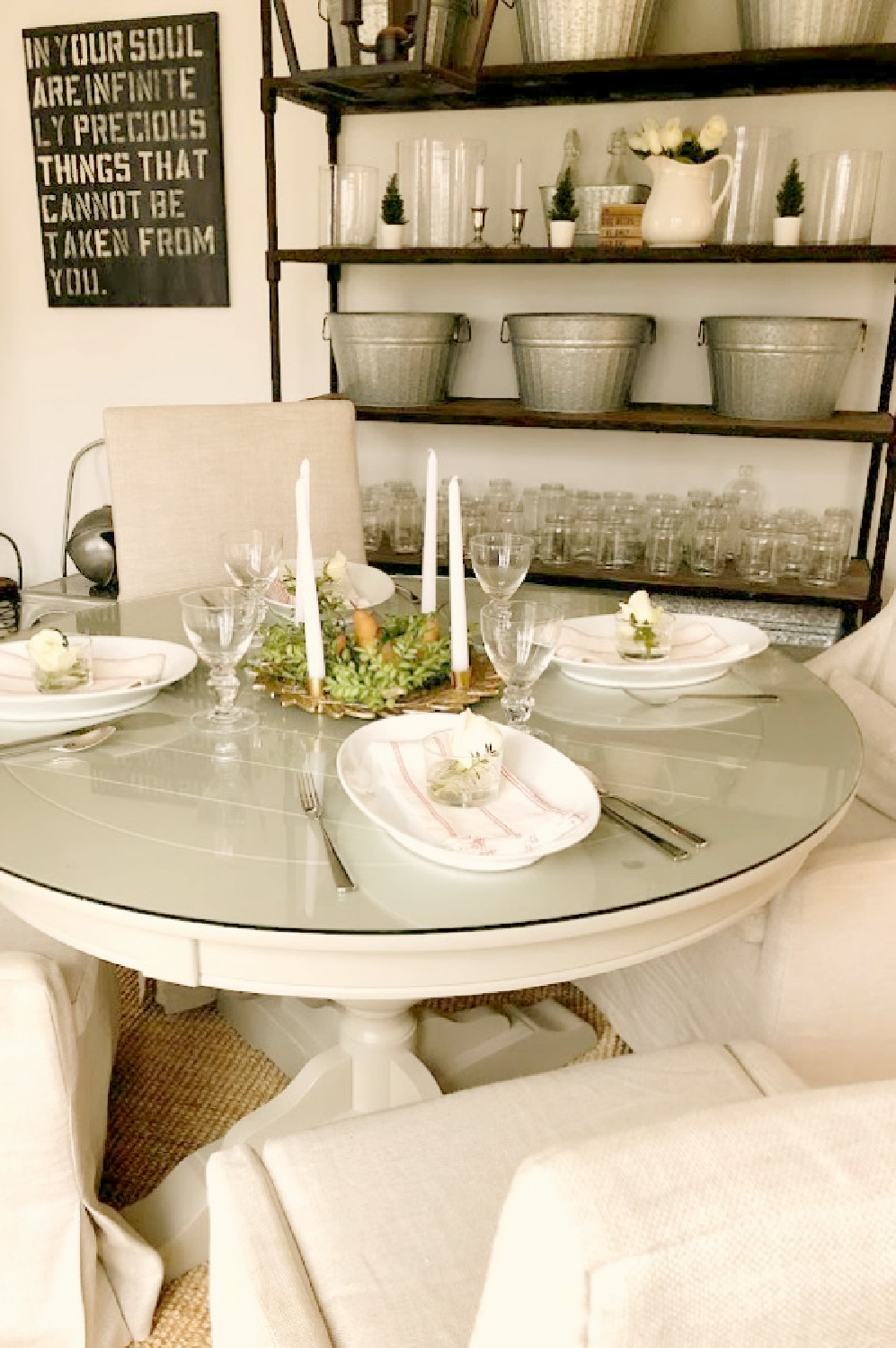 The jars are somehow now an obsession because I love how they look massed, and they work so well as minimal vases and votive holders.
Should you need an instant collection of wee jars (I think I need them!):
Best of all, I like how they add an apothecary chic look to this dining room which is rarely used.
(Cannot believe I have yet to paint that wall behind the shelves with an accent color!)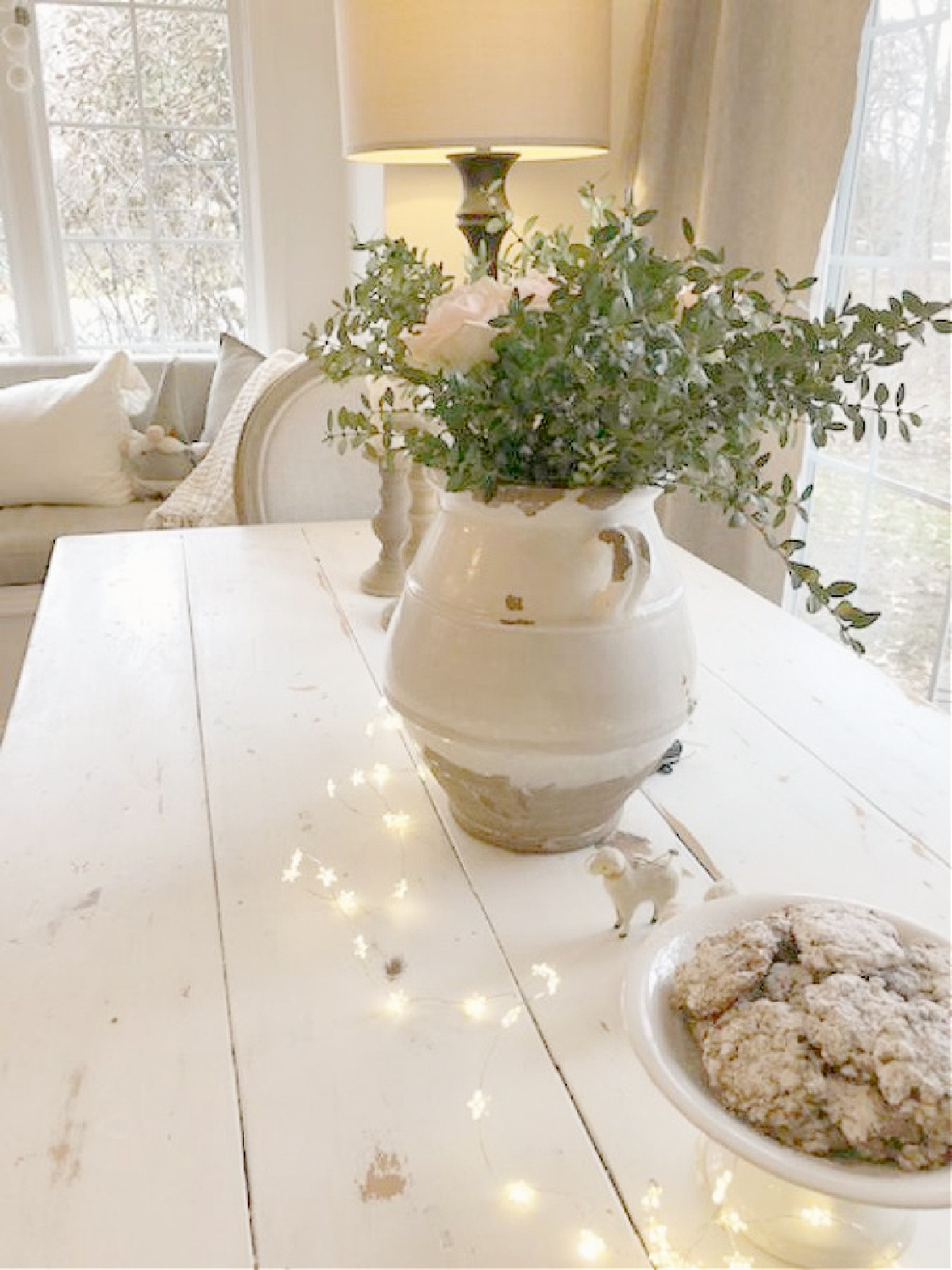 No styling happenin'…had not yet hung this starry light string I drape around my kitchen window each year.
You can find Tuscan style terracotta urns HERE.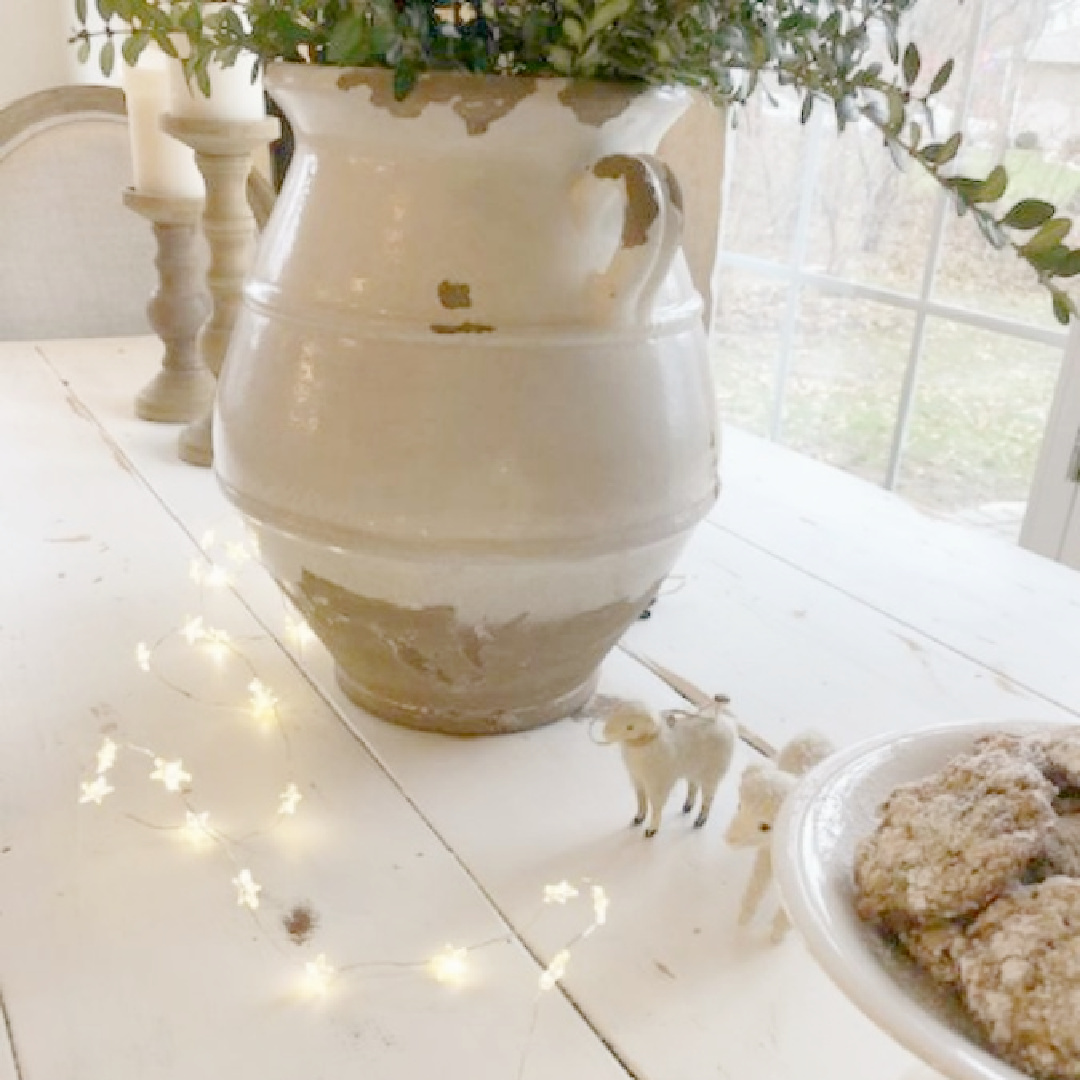 A few pale pink roses and boxwood from the garden were a sweet little combo which set me back all of $5. The almond pistachio cookies on my antique Belgian compote are sooooo yummy. I developed a gluten-free recipe for them I'll be sharing soon.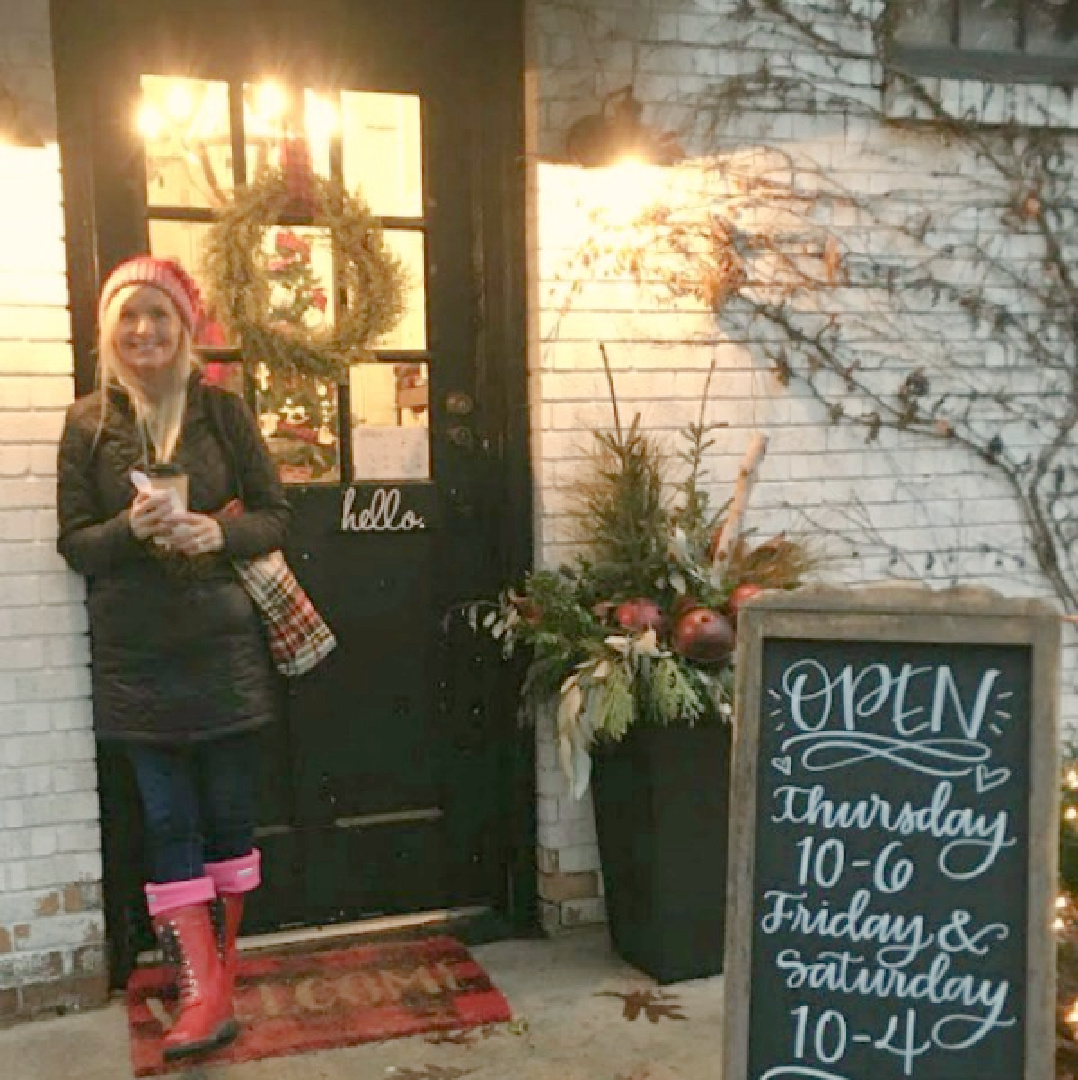 Pom poms and pinecones are the beginnings of my holiday decorating…again, I prefer not toiling to perfect it all by Thanksgiving, Instead, I do a few little touches at a time, tweak and add to the mix throughout the season.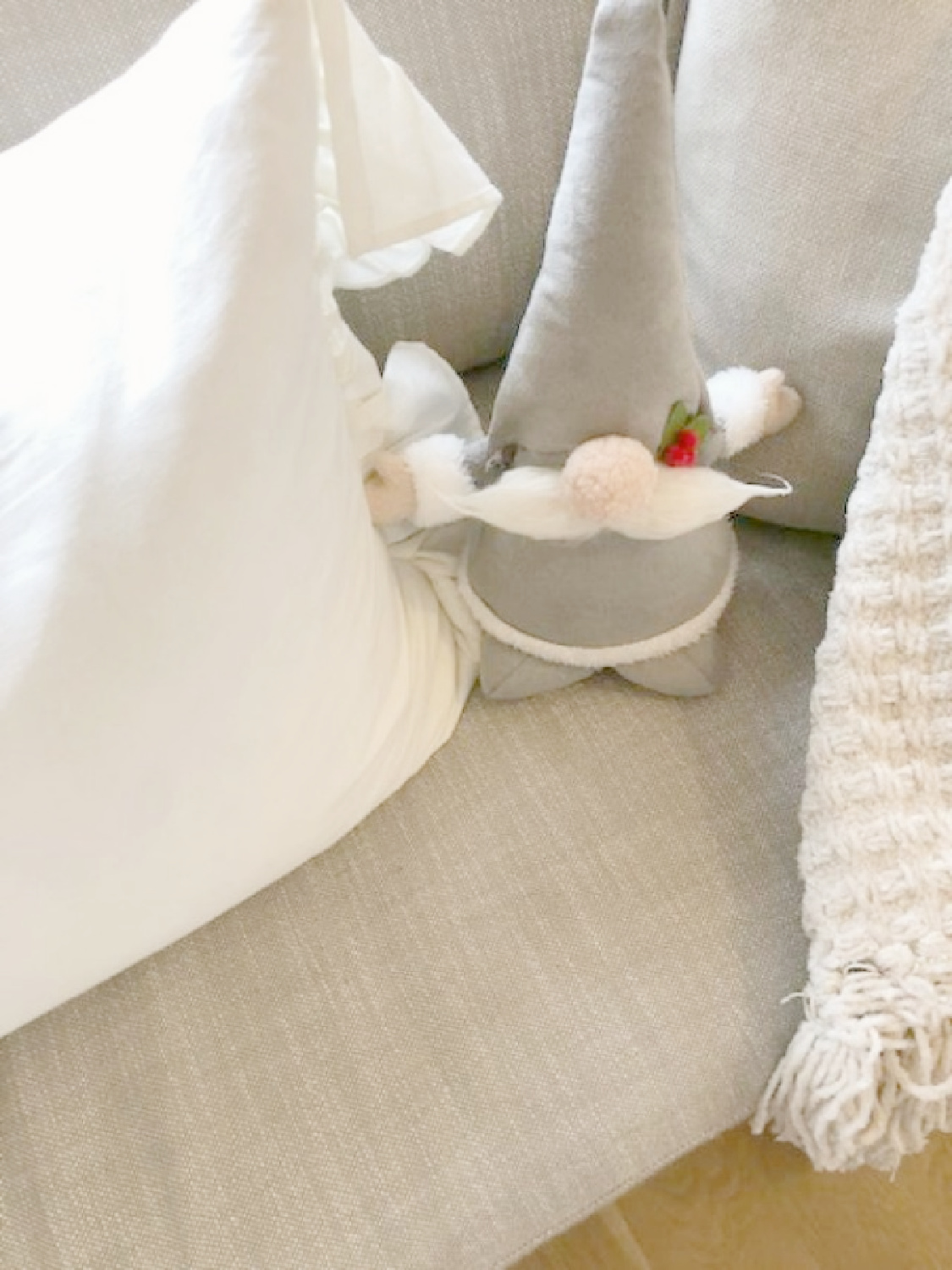 I love my sweet Swedish gnome which was a gift from my mom last year. Did you see the cuties in my Swedish Christmas post? You can call him Moustachio.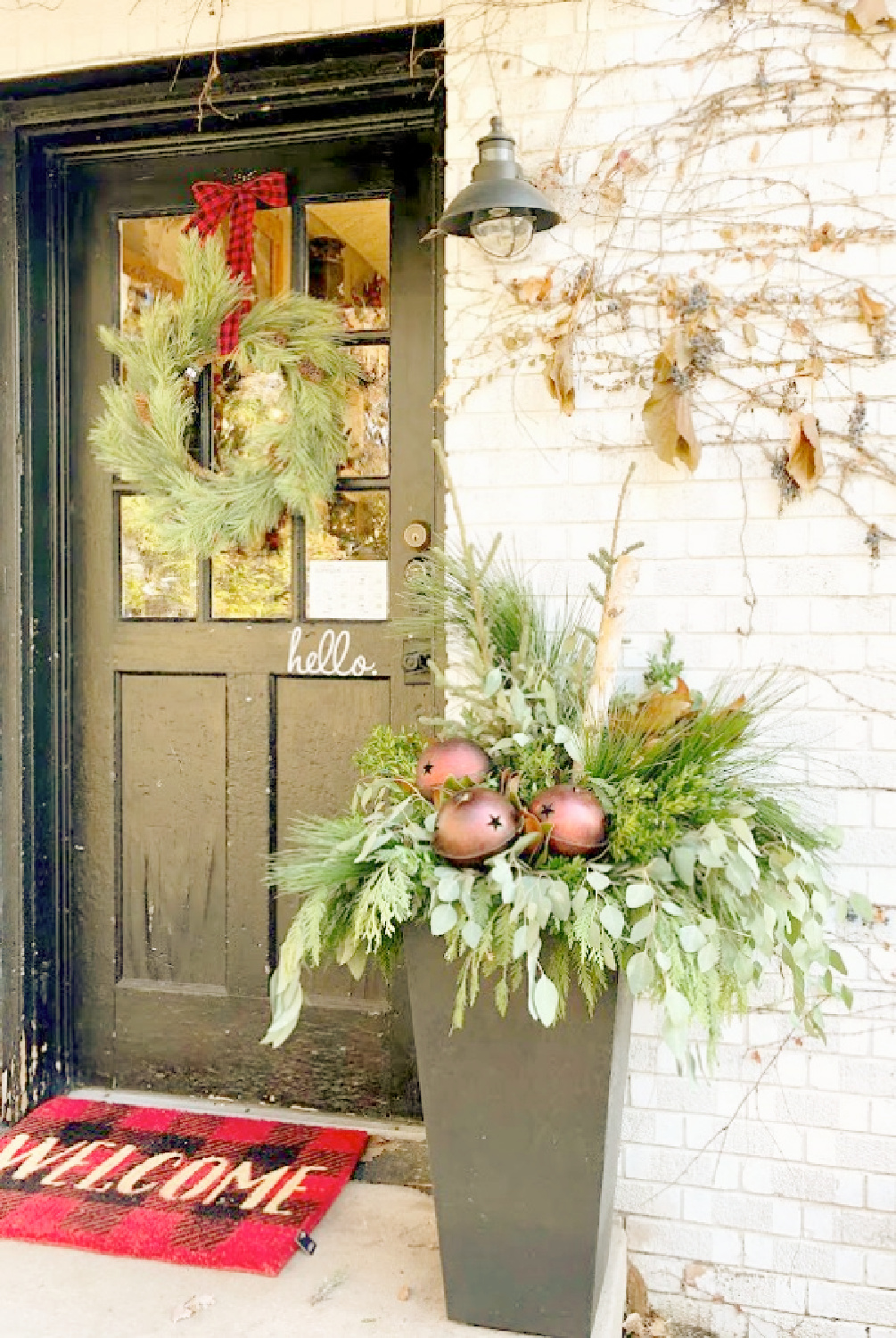 For appetizers, I made my EASY CHEESY FLATBREAD and….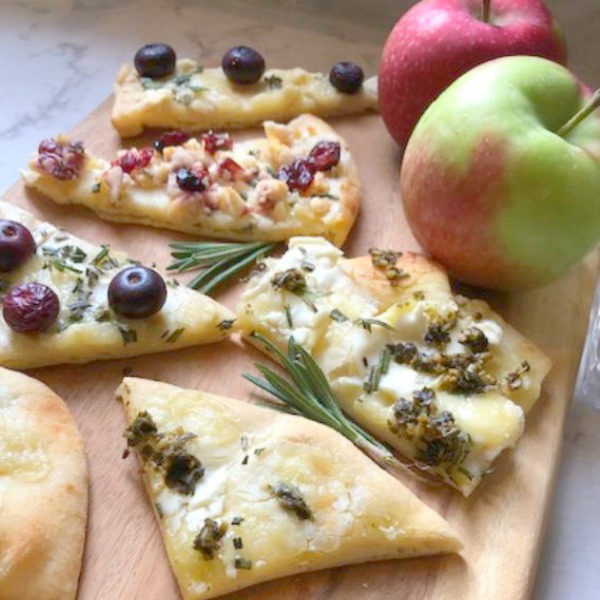 assembled some gorgeous graze boards but didn't snap any photos so just imagine they were as pretty as these others I created…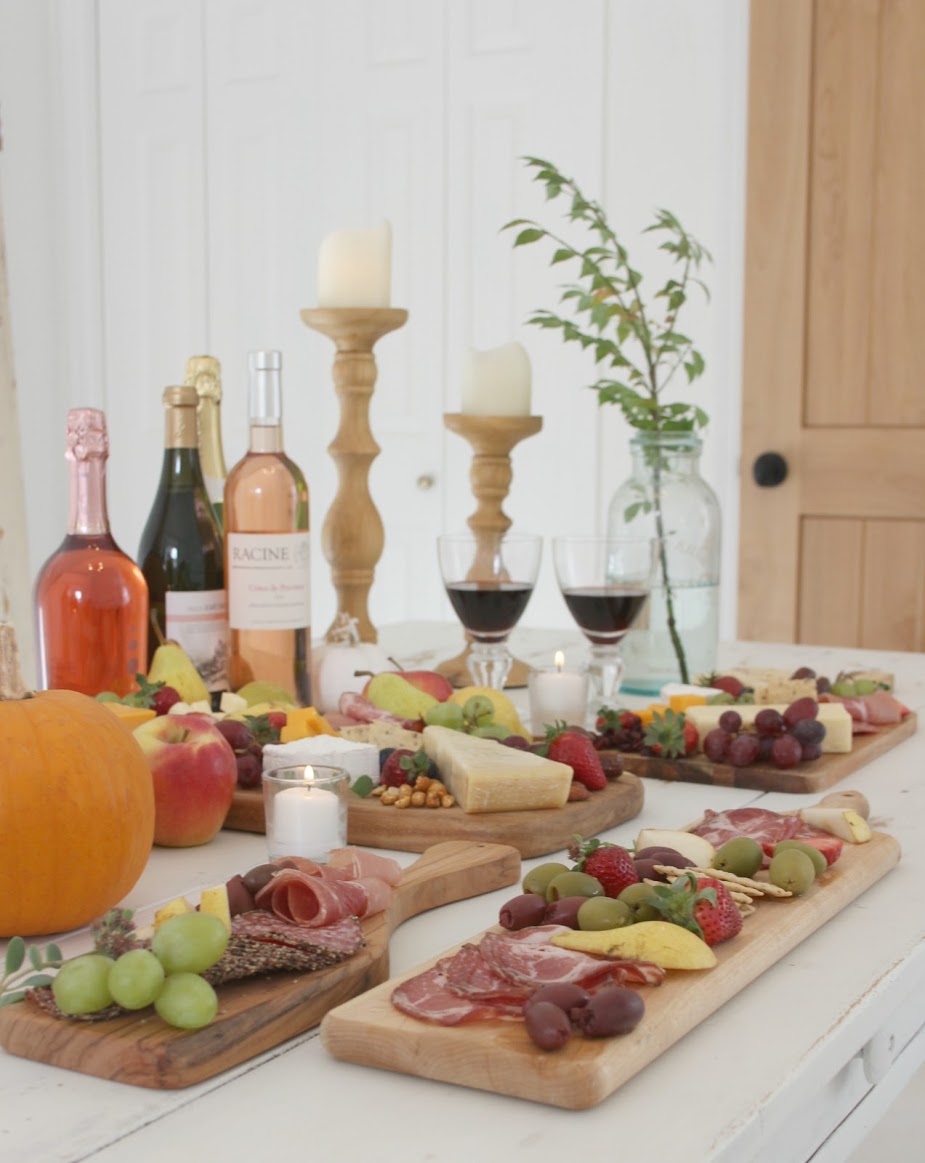 In addition to these flatbreads,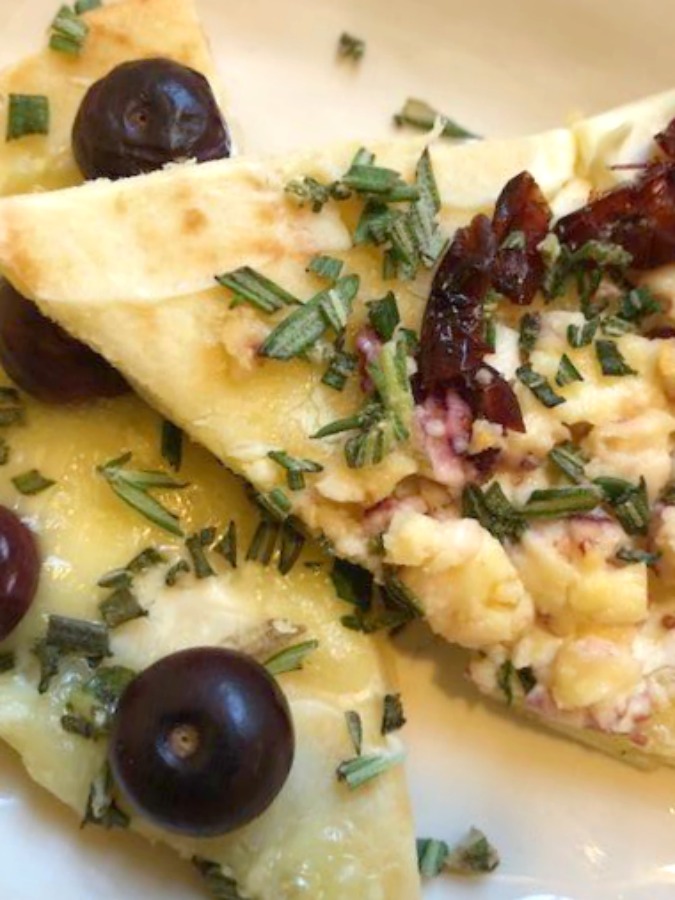 I also made this g-free, flour-free healthy bread which I'll be blogging about soon.
Boo, I also failed to get photos of some of my desserts! I served individual gluten free pumpkin cheesecakes with an oatmeal cookie crust, pumpkin pie, and cookies including these which I snapped on the patio: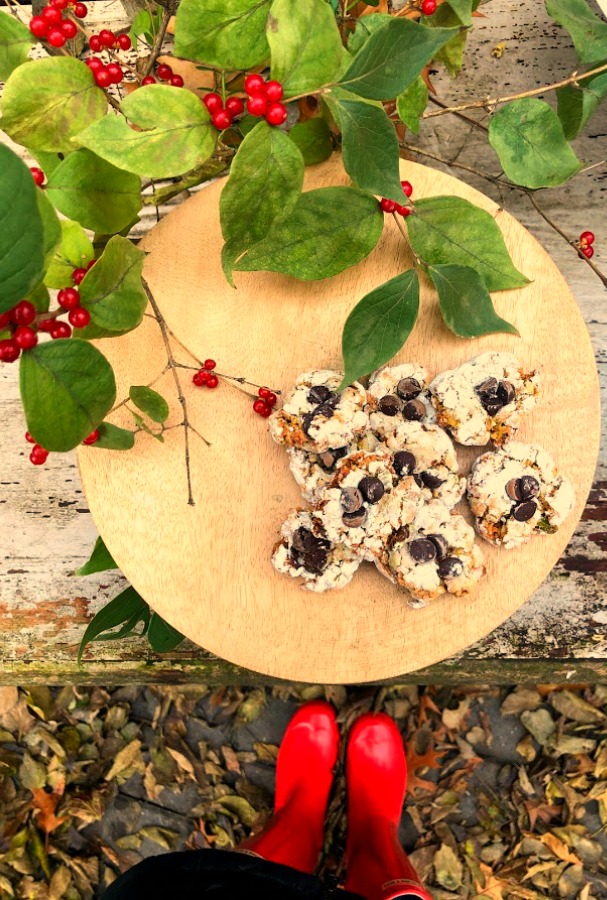 Here are my tried and true appetizer plates: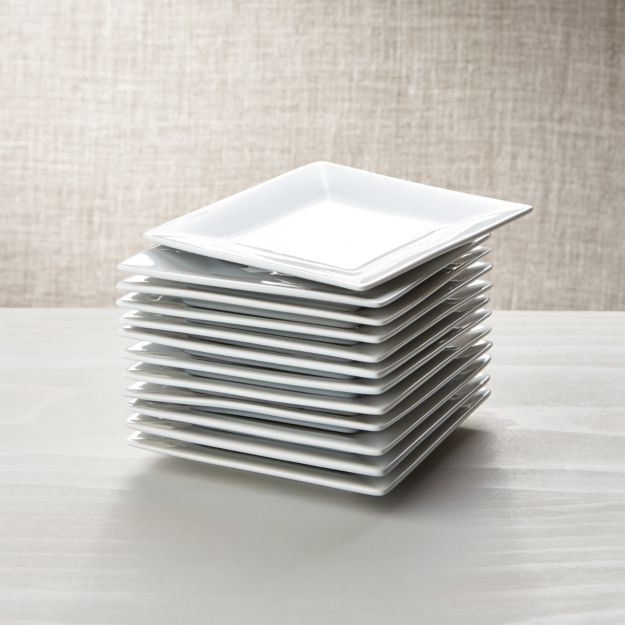 I shared Thanksgiving menu ideas with you in this post and tried this Bundt Stuffing recipe which was delicious, but it couldn't quite keep its schtuff together. Who among us cannot relate!?!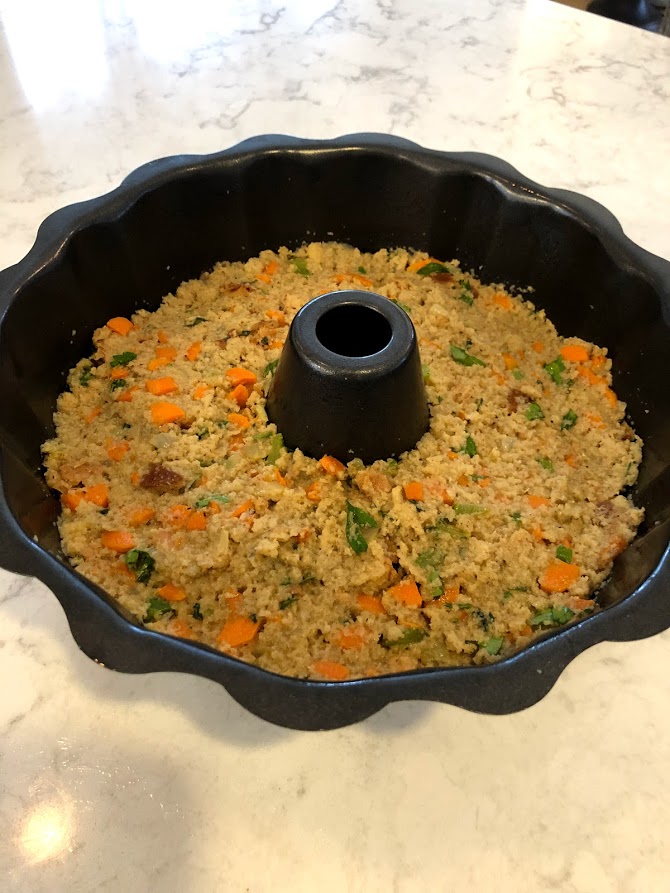 Of course, I could have easily helped the fail look more appetizing, but it became the subject of a son't snapchat, and perhaps #uglystuffing will become a new tradition like awful Christmas sweaters. 🙂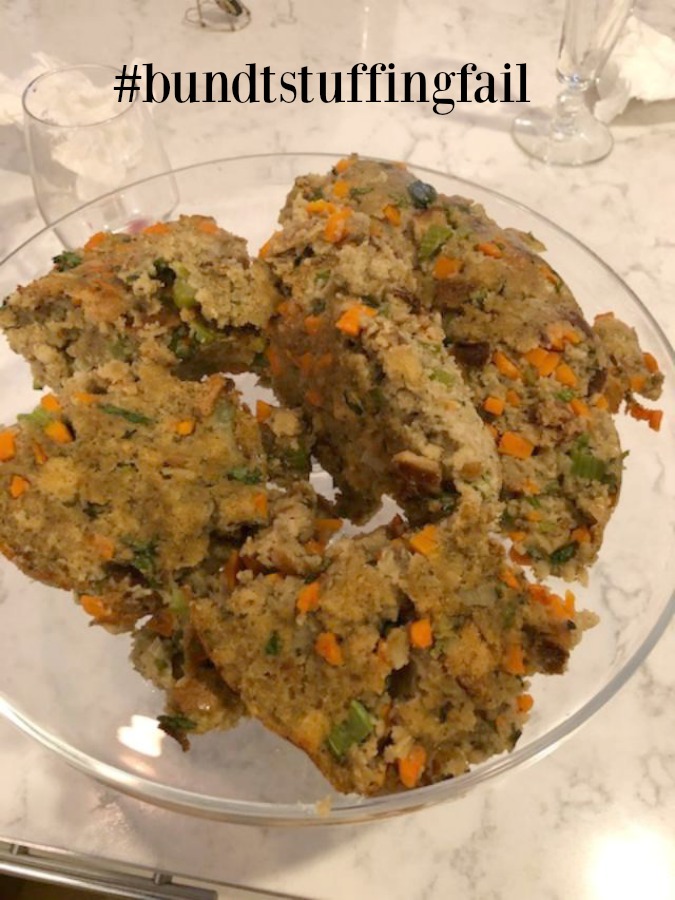 I prepared richly indulgent mashed potatoes loaded with herbs, garlic, and cream cheese and "garnished" with parsley and bacon. Even though I could not enjoy them (fat restricted diet maybe forever), everyone else did.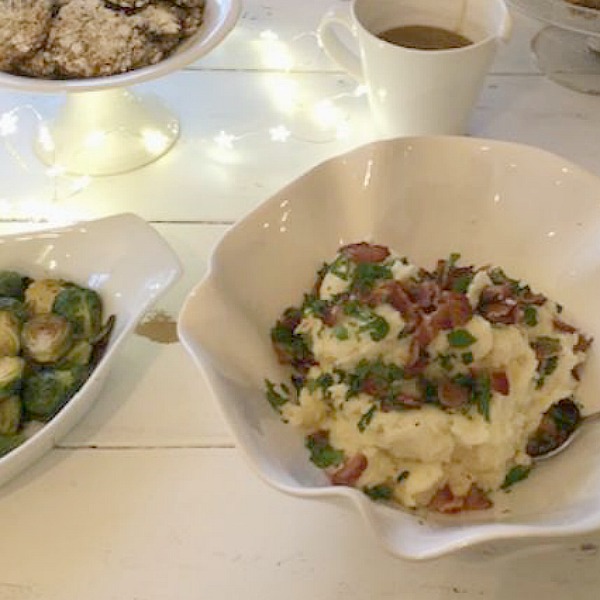 I can't say enough about this pretty bowl from Crate & Barrel that I use for everything all the time. It's the perfect size for a tossed salad, side dishes like the potatoes above, fruit, muffins, or as a decorative receptacle for ornaments or seashells. It makes a perfect gift too!
Little cabbages were delicious, and I ate mine plain but prepared this Simple Brussels and Bacon recipe for the family.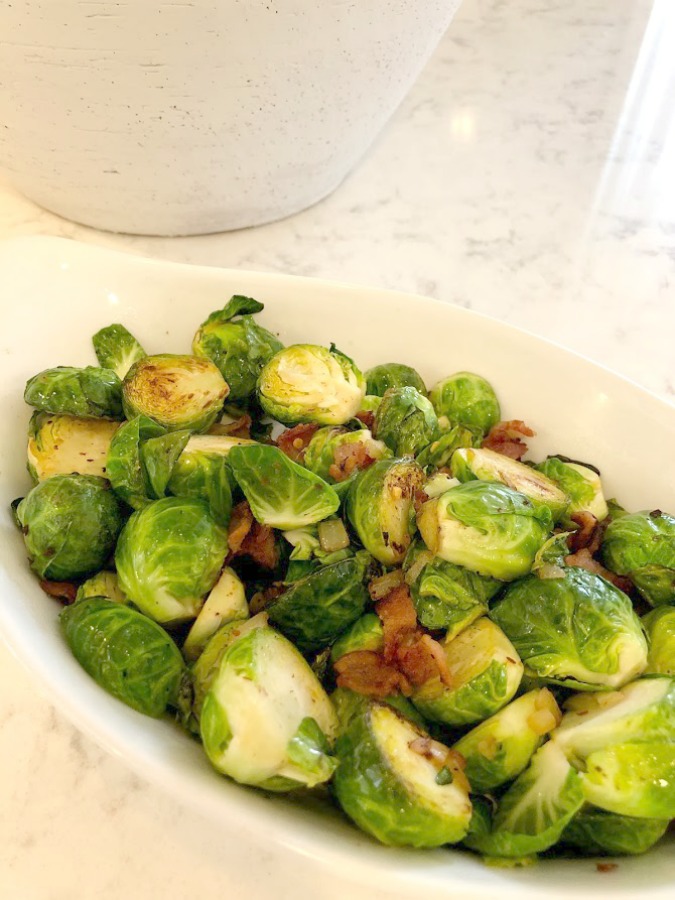 The artificial tree (Balsam Hill) went up but I had not yet shaped the branches so it looked gnarly.
For small business Saturday, we supported some local favorites: Urban Farmgirl and Mother Wilma's Marshmallow Factory (the BEST homemade marshmallows and s'more parfaits!!!).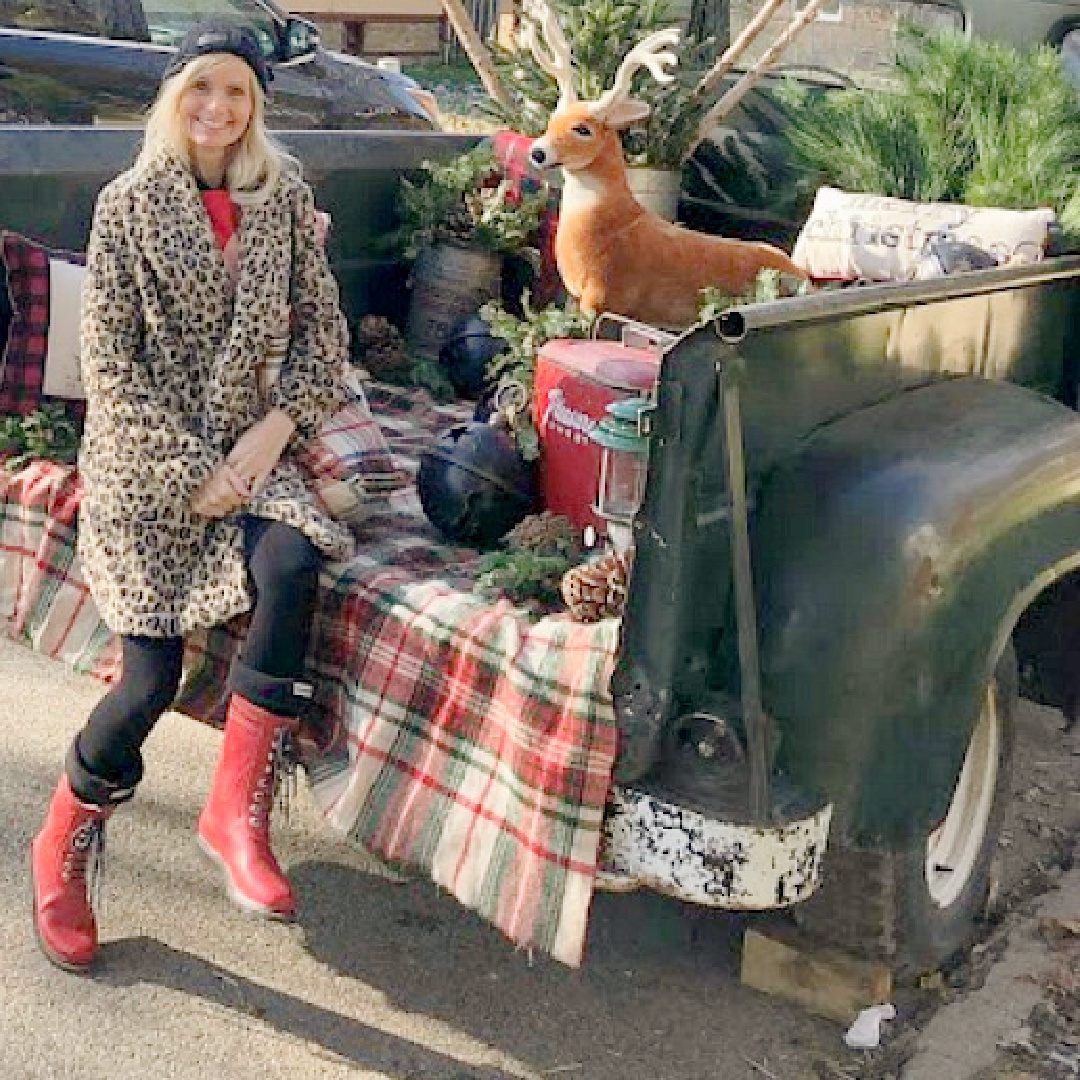 When I attended Urban Farmgirl's open house a few weeks back, I asked a gentleman to snap my photo sitting on this truck's tailgate.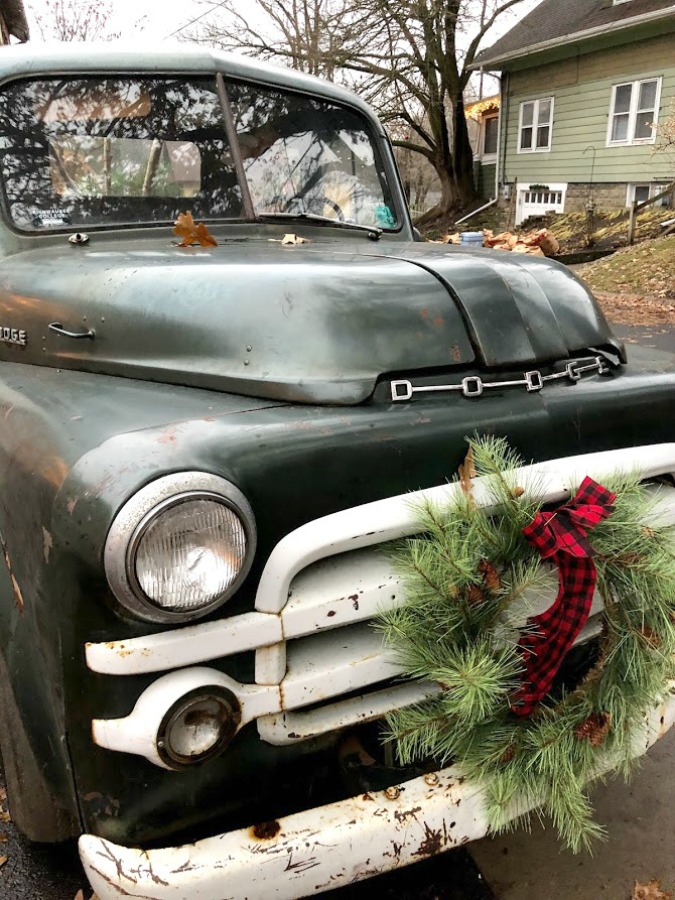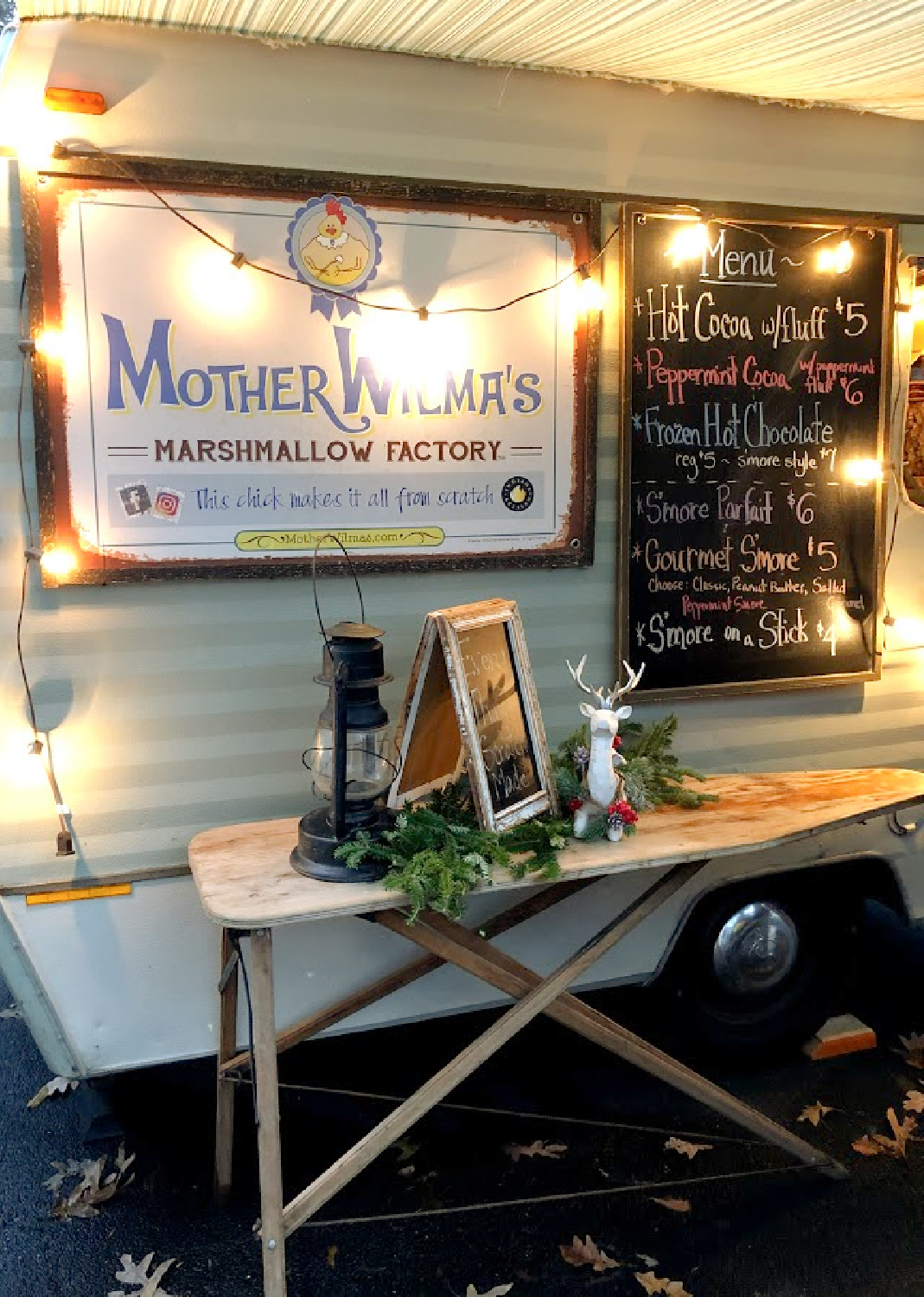 Turns out, it is his granddaughter's cute and a button (and instagram famous) pickup!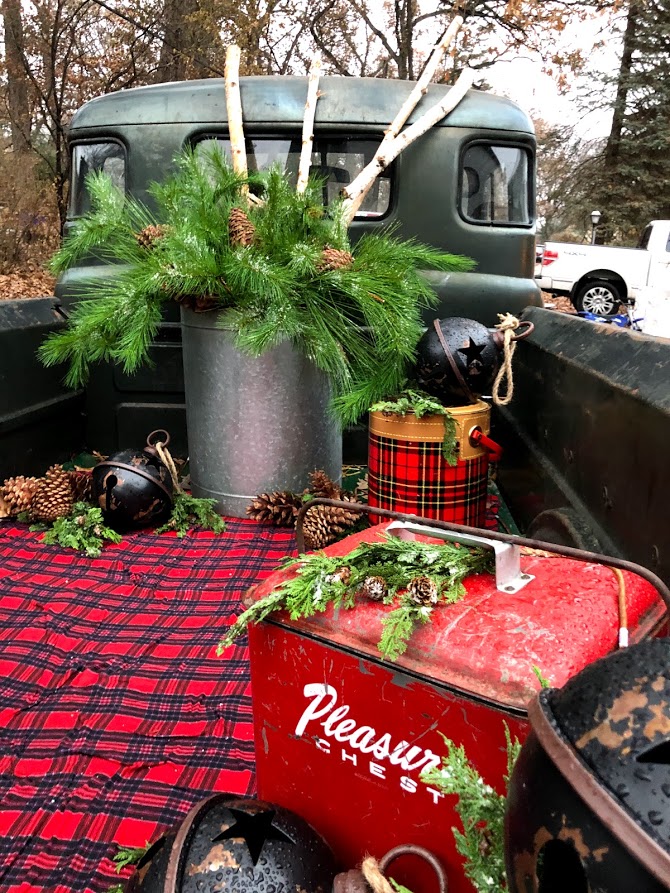 Don't you love the vintage ironing board turned console table?
We're talkin' COZYTOWN, people. We waited in line for a half hour in the rain, and it was all smiles.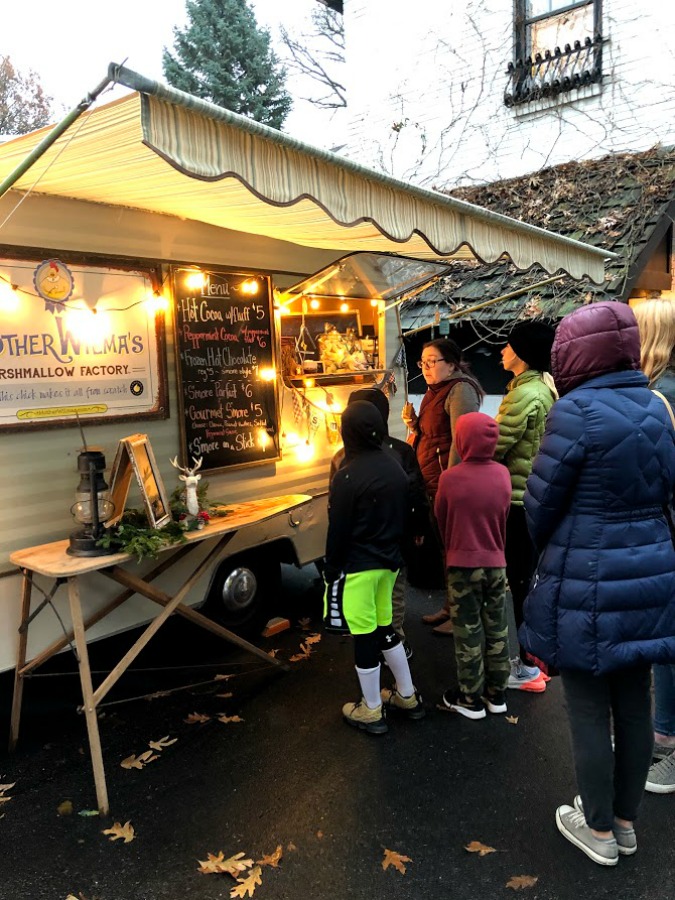 I immediately wanted to get in my kitchen and whip up some homemade marshmallows!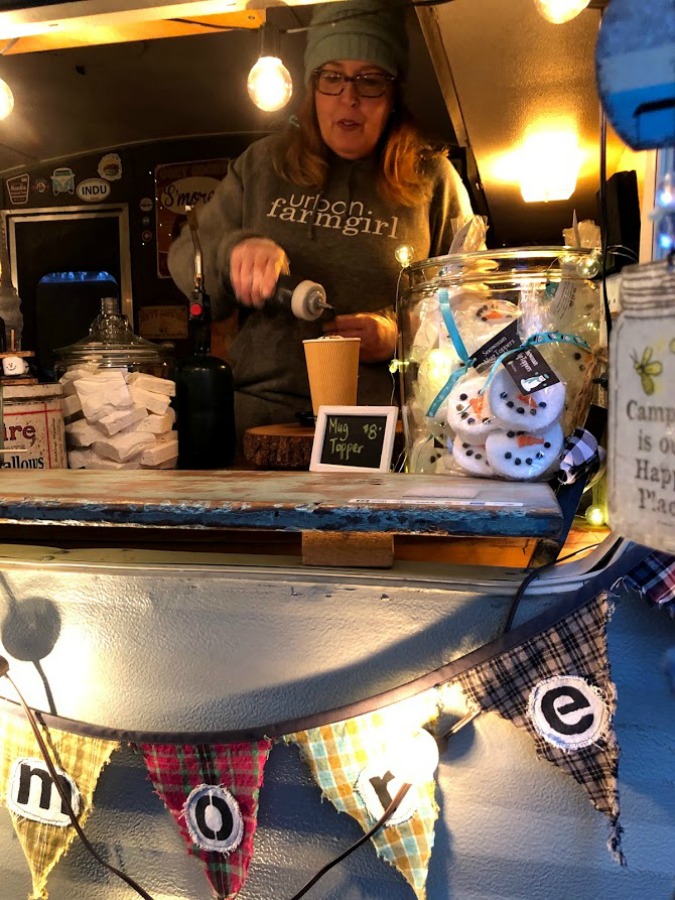 Here's a secret: I was worried about Thanksgiving this year. Diet restrictions when the focus of the day is supremely f o o d, one son and his puppy were ill and ended up alone in Colorado, being far away from all of my extended family gathered in Arizona, and being unsuccessful at getting us invited to someone else's table (I dropped hints, and none of my friends took them!) meant it was a different sort of holiday. Last year was also different (we skipped the feast and delivered turkey sandwiches and supplies to homeless).
The thing about Thanksgiving in America is that most folks cherish their traditions…but ours our changing.
Take our longstanding family favorite treat–Special K Bars–which I grew up with and introduced to my kids. Since they contain both gluten and dairy, they no longer play a starring role or serve as a taste memory for three out of four of us. But of course, a successful Thanksgiving dinner has zero to do with what we CAN'T enjoy or the way things WERE.
It truly is about PRESENCE, and as Shauna Niequist says, PRESENT OVER PERFECT. Thanksgiving is about unity, gratitude, and staying at the table despite the differing political and philosophical viewpoints around it.
It's about looking into the eyes of your dear ones, knowing this day will never come again…allowing your heart to swell with the miracle of another year of togetherness.
I independently selected products in this post—if you buy from one of my links, I may earn a commission.
Peace to you right where you are.
-michele
Thanks for shopping RIGHT HERE to keep decor inspiration flowing on Hello Lovely!
Hello Lovely is a participant in the Amazon Services LLC Associates Program, an affiliate advertising program designed to provide a means for sites to earn fees by linking to Amazon.com and affiliated sites.