Pretty pumpkin decor and recipes are on today's agenda for loveliness, and I bet you'll discover ideas to suit your home, table, and Thanksgiving holiday in autumn!
Pretty Pumpkin Decor and Recipes [FALL in Love With Autumn]
Tabletop Pumpkins (No Carving, No Mess)
FUN PUMPKIN FACT: The largest pumpkin pie on record was 5 feet in diameter and 350 lbs!
Rustic Country Pumpkin Decor
I independently selected products in this post—if you buy from one of my links, I may earn a commission.
Pumpkin & Fall Cookie Stamps
Need an idea for a sweet activity for a fall gathering of girlfriends or grandchildren? These adorable cookie stamps are a perfect pairing with storebought cookie dough!
Squash & Pumpkins in My Kitchen
Pumpin Tablescape Ingredients
Pumpkins on a Fireplace Mantel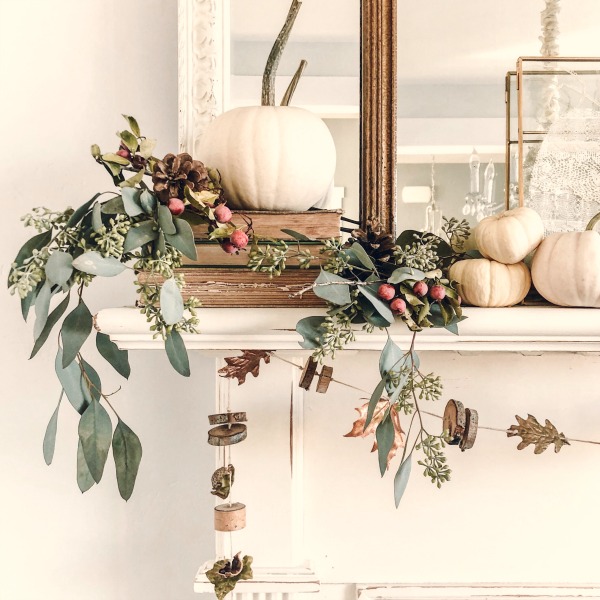 How to Carve Pumpkins
FUN PUMPKIN FACT: The Irish brought pumpkin carving to America, and they initially carved turnips which were plentiful.
Would you rather have everlasting pumpkins?
Delicious Pumpkin Pie Macarons!
You can freeze these and savor them over days rather than gobbling them up all at once!
One Pumpkin, One French Prayer Chair
Personalized Harvest Pumpkin Doormat
FUN PUMPKIN FACT: The largest pumpkin weighed 1,140 pounds!
Porch With Little Pumpkins & Ivy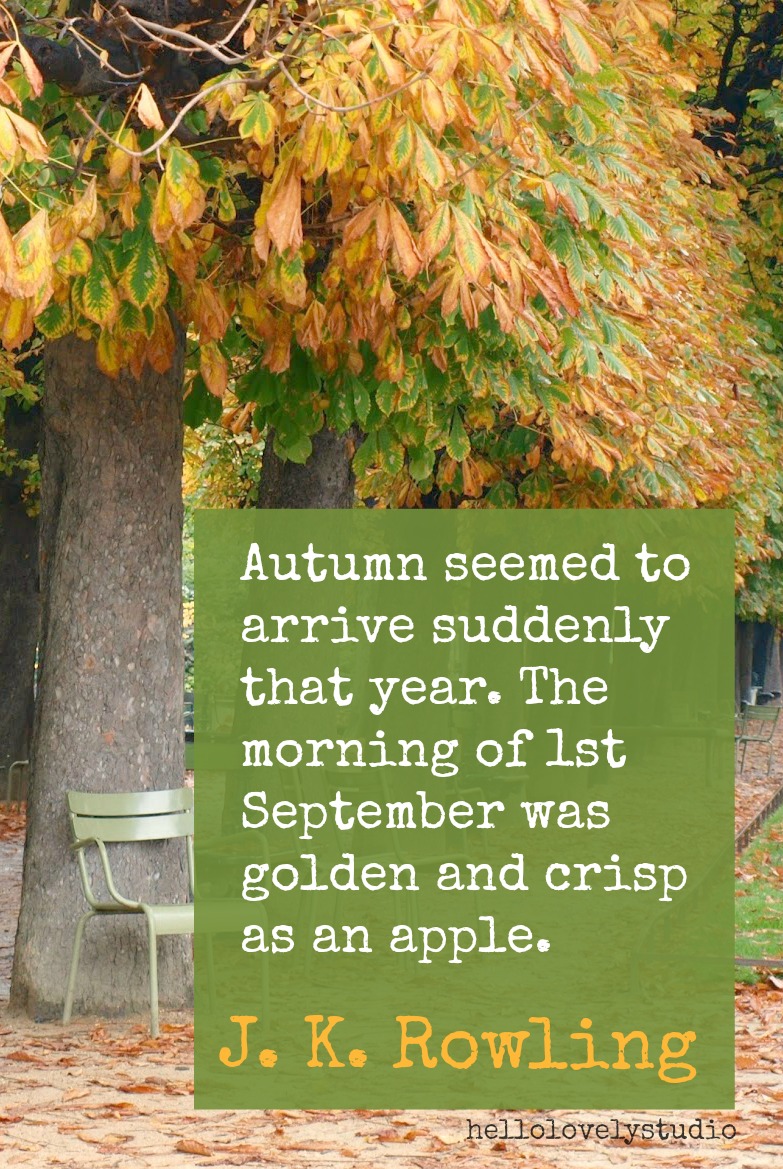 Whimsical Front Porch Decor
Pumpkin Spicy Pooch
FUN PUMPKIN FACT: Native Americans were super crafty with pumpkins…they dried and flattened them to create mats.
Pumpkins in a Window Box
DIY Sweater Pumpkins!
I was shocked at how easy it is to make a sweater pumpkin without any sewing at all!!! Also, are we all rushing out to thrift ribbed white sweaters???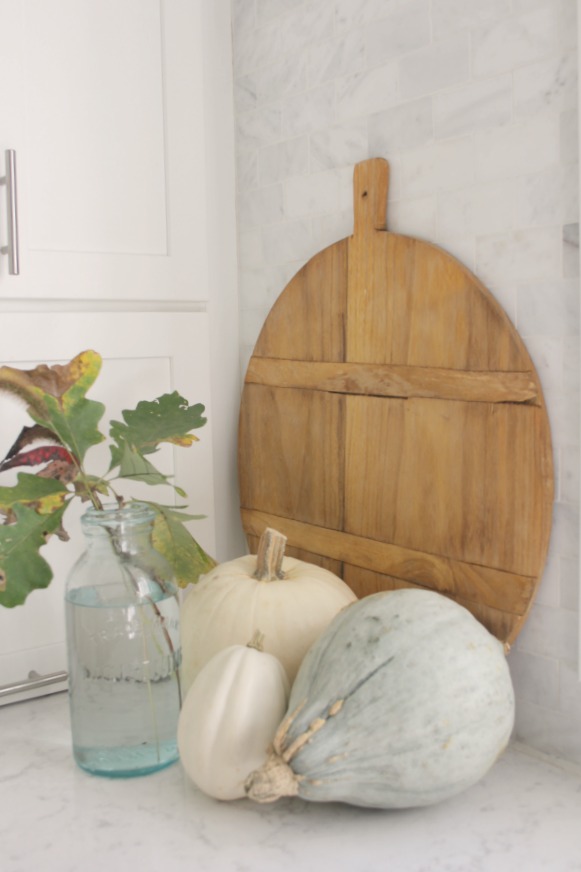 FUN PUMPKIN FACT: Traditional American pumpkins are the "Connecticut Field" variety.
Pumpkin Spice Girl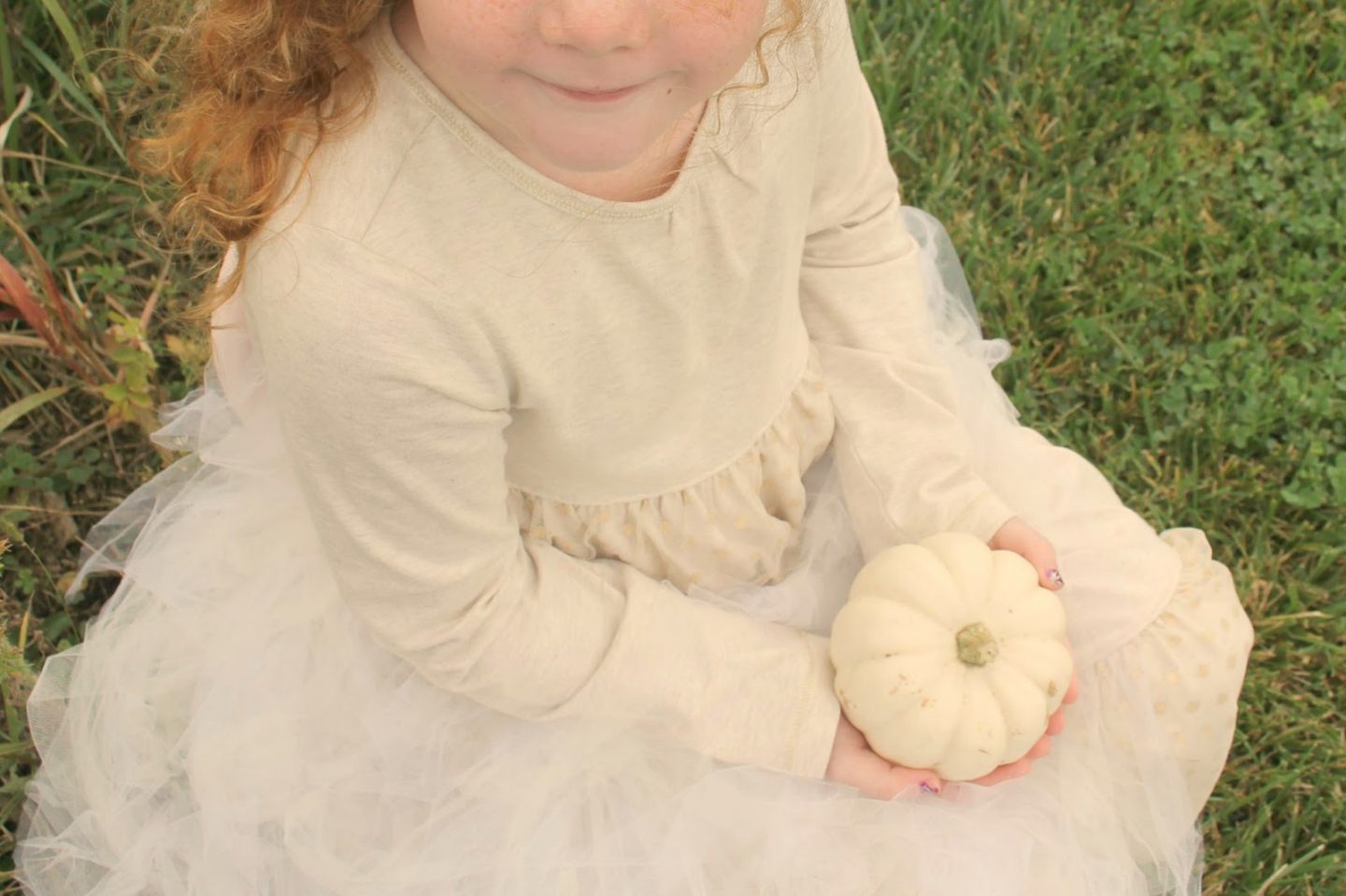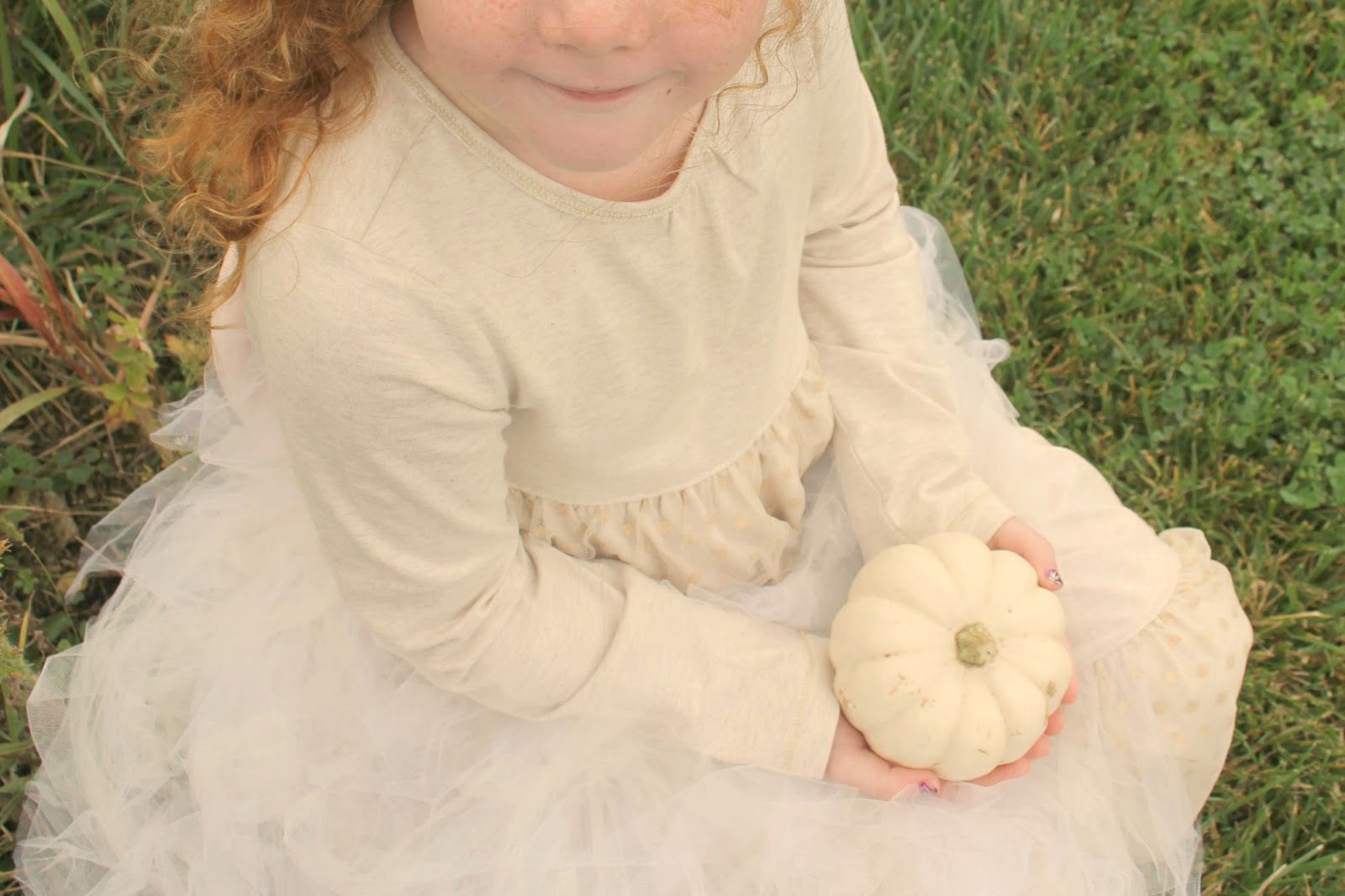 Easy Pumpkin Centerpiece Inspiration
1. Tone on Tone Baby Boo Beauty
If you're short on the real thing, faux antlers are also available…
2. Fresh & Juicy Orange Pumpkin-Rose Magic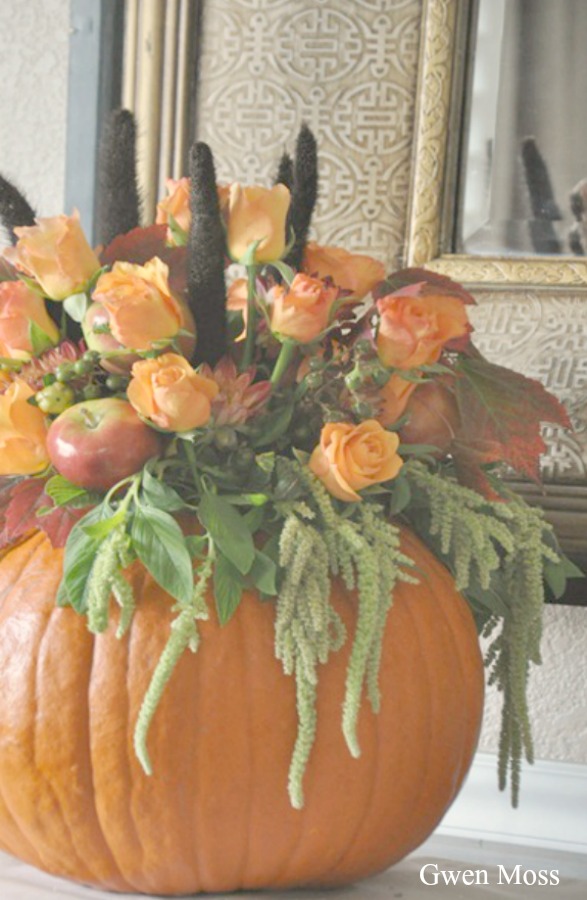 3. Pretty Pumpkin As Vase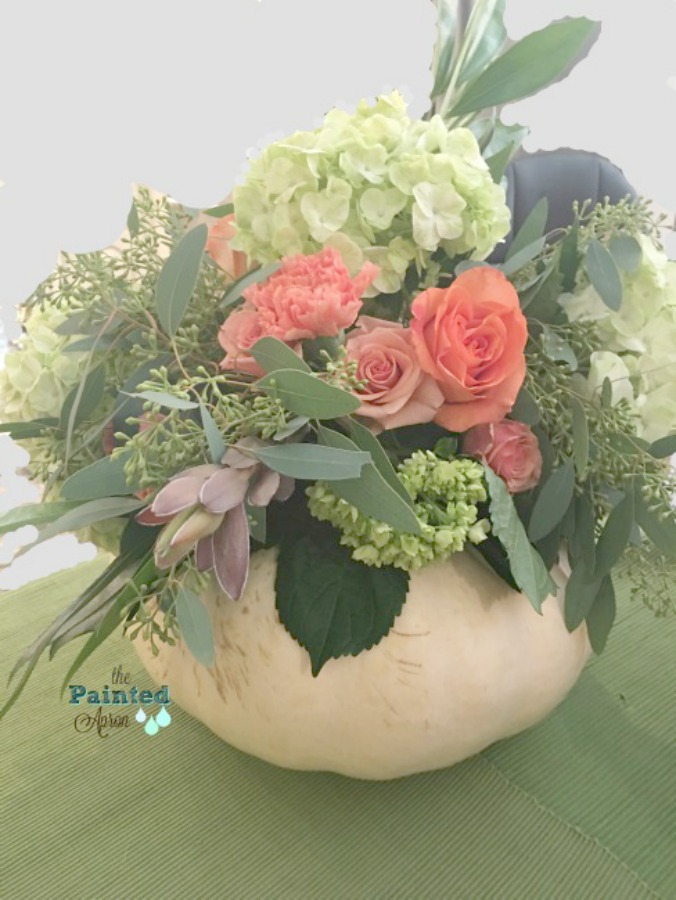 Want your pumpkin arrangement to be everlasting too?
4. Pumpkins Mixed Into Fall Tablescapes
It doesn't have to get more complicated than mixing in a few small pumpkins on a table of yummy graze boards as well as wine for pops of vibrant color and a natural, simplistic alternative to fresh flowers.
Additionally, don't forget the pears! (SEE THIS–> fall pear ideas and inspiration for more pear loveliness!).
5. Twig Pumpkins
Ticking Stripe Pumpkins
Pumpkin Decor & Recipes [FALL in Love With Autumn]
1. Pumpkin Gruyere Gratin
2. Pumpkin Coffee Cake
In case you don't want to simply take my word for it, a reviewer said this about the following recipe: "This coffee cake is absolutely incredible! I don't bother with the glaze as the flavor is excellent without adding additional sugar. It's great for breakfast OR dessert any time. It's easy and fast to make but tastes like you spent hours in the kitchen."
Why not kick it up a notch and also bake it in a pan that will boost its delectability factor and ooh la la raves from your people?
3. Pumpkin Pancakes
4. Beef With Autumn Vegetables
I love a one pot wonder like this as well as the idea of the little vinaigrette you make right before serving.
These pasta/soup plates are high quailty, an excellent value, and also what I use again and again for a multitude of dishes – a lovely presentation makes it all taste even better!
5. Salad With Pumpkin & Pepitas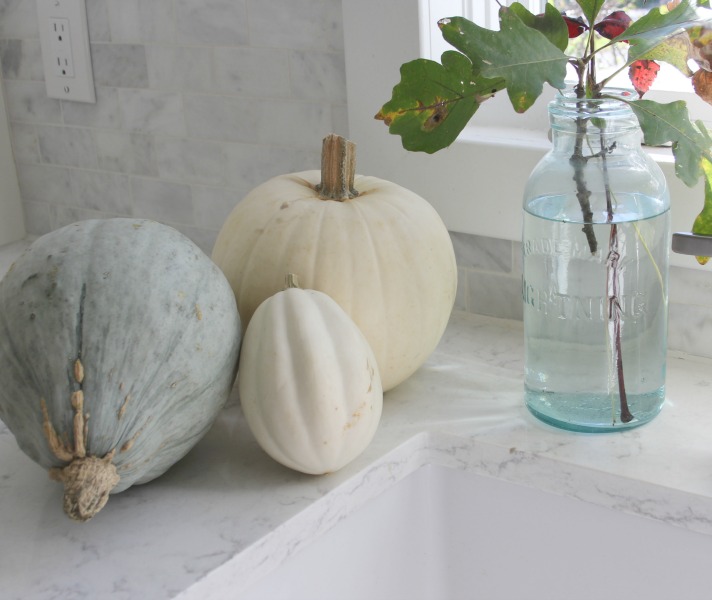 Thanks so much for coming here to soak up the beauty of the season and also score inspiration and resources for savoring it!
See more autumn stories for ideas and PRETTY PLEASE visit my fall board to repin away…LET'S also GET READY FOR THE HOLIDAYS by non-feverishly soaking up ideas RIGHT HERE while there are 12 weeks to check off the Christmas to-do list!
I independently selected products in this post—if you buy from one of my links, I may earn a commission.
Peace to you right where you are.
-michele
Shop for items you already intended to buy on Amazon RIGHT HERE (not just items in posts), and also find home decor here to keep decor inspiration flowing on Hello Lovely!
Hello Lovely is a participant in the Amazon Services LLC Associates Program, an affiliate advertising program designed to provide a means for sites to earn fees by linking to Amazon.com and affiliated sites.