If you love you some pears like I do, I bet you agree they deserve to have their day! Learn some fun facts about pears, discover a few recipes, and feast on pear-related decor in Yummy Pear Inspiration Ahead.
FALL In Love With Autumn: Pre-PEAR Yourself for Yummy Pear Inspiration Ahead!
Why oh why did I forget about Williams-Sonoma for a couple of years there? What an incredible source of deliciousness for the home including recipes and tools for the kitchen.
How many varieties of pears are there? Over 3,000.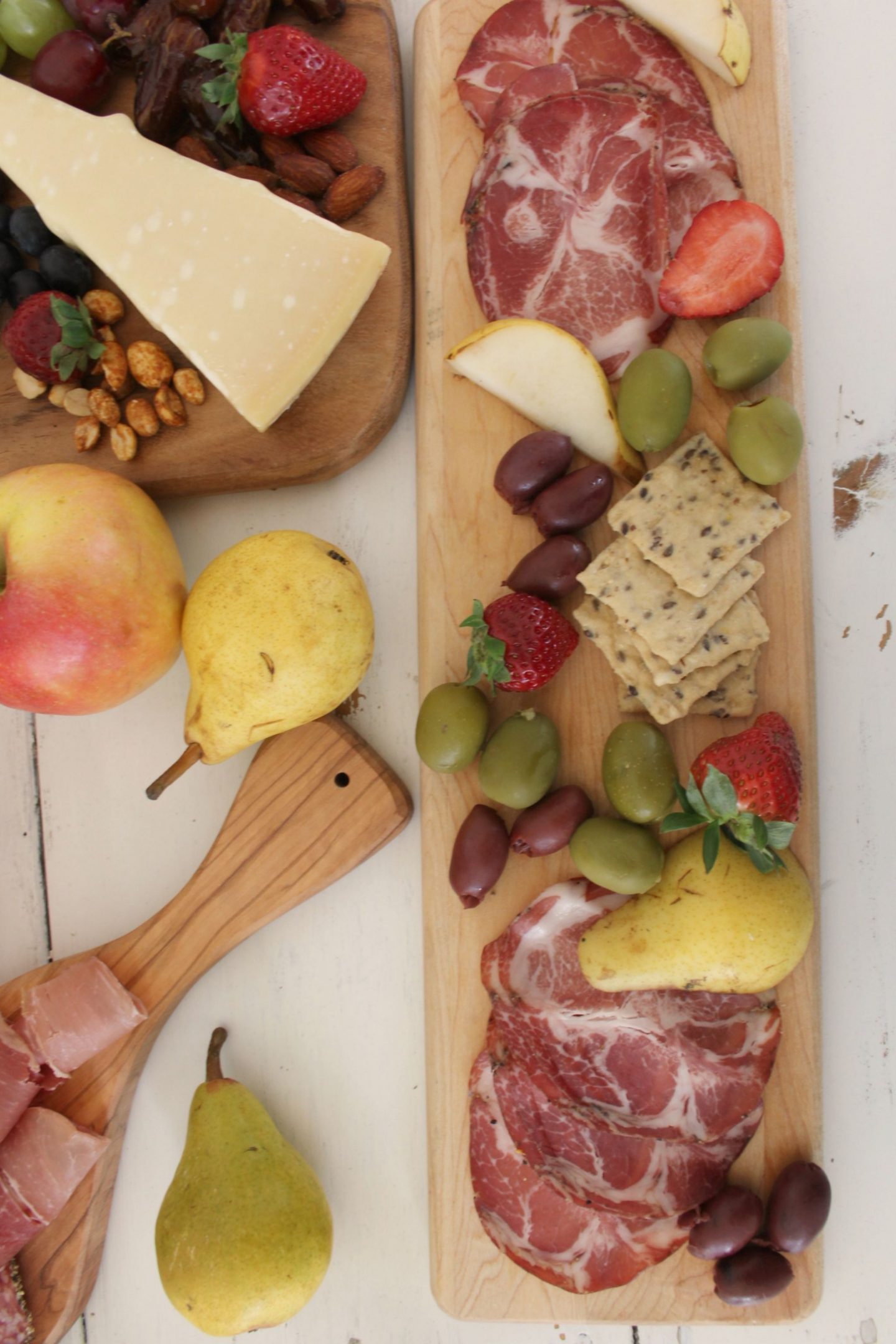 Pear Upside Down Cake
Oh my gosh, this is a keeper, and Lindsey Strand totally has me in the palm of her hand wanting to make this pear upside down cake!!! I love that we'll bake it right in the cast iron skillet!
Before tobacco was introduced to Europe? Pear leaves were smoked.
Menu Ideas
Thinking about dessert got me thinking 'but what the heck am I making for dinner tonight?' Since my tastebuds are craving a comforting shrimp and pasta dish…maybe you too need a quick and easy recipe that won't require slaving over a hot stove babying a fancy sauce?
BTW, no pears in this baby, but poached ones on the side could be satisfying.
If you're serious about your boscs, and you want pears for dinner or an appetizer when entertaining, here's a yummy pear pizza prospect from bygabriellaco:
Pears: Enjoy the Health Benefits
Are pears a good source of fiber? Yes, m'am. With 6 grams of dietary fiber in a pear, it's an excellent choice.
For a subtle pear flavor in a good for you pear green tea…
What is the relationship of pears to preventing osteoporosis? Pears contain Boron which helps the body retain calcium, so eating them is a great idea when you're aiming to prevent osteoporosis.
Pear Apple Crumble
I shared my recipe for pear apple crumble the other day here, and I like to make mine in this dish which also works for a ton of different casseroles and one-dish wonders:
Can pears really grow to be the size of a newborn baby? Yes! An atago pear grown in Japan by JA Aichi Toyoto Nashi Bukai was the heaviest on record at 6 lbs. 8 oz!
I can't say enough about this Saigon cinnamon for baking!
Pears for a Picnic
Here's a PEAR-y romantic prospect: just think how this Pear Picnic Pack o' Love could elevate an ordinary day this autumn!
Romantic date in the park with your lover (or potential lover)? Girlfriend gathering when the leaves are falling? Road trip rendezvous made extra delicious?
What's In the Hamper?
The reusable basket/hamper means there can be plenty of pear-y lovely picnics in your future after the perishables are history.
What's in it? Assorted fresh apples and pears, organic French apple cider, Vella Cheese Co., aged Monterey Jack, Olli Organic Napoli Salami, Rustic Bakery Organic Sourdough Flatbread Bites, roasted salted pistachios in the shell, and Dalmatia Fig Spread.
What was a nickname for a pear in the 1700's? Butter fruit.
Anjou Pear Balsamic
Here's a delicious anjou pear balsamic from Italy (so important to read the fine print when you're buying oil and vinegar and you want the good stuff from Italy!) to liven up dishes in fall.
Go head and use it in place of regular vinegar on salads, in dressings and marinades, and as a finishing touch on roasted chicken. Do pork chops or pork roasts sizzle yer bacon in fall? Brush this yum on pork as a glaze, or drizzle it over hard cheeses. If you're feelin saucy — try a splash on vanilla ice cream!
I love how a good balsamic wakes up an ordinary salad…need an epic bowl for the job?
Pear Recipe in a French Cookbook
While Pinterest is packed with pear recipes, I still love kickin it old school and cracking open a good old fashioned hard copy of a cookbook! This one by Georgeanne Brennan has our name written all over it with its rustic French style (a fabulous salad recipe with arugula, PEAR, and shaved parmesan) and ideas for casual meals.
But are you still thinking pears are too ho hum? Because there are more than a few ways to enjoy them…ever spiralize your fresh produce?
Oh my goodness, spiralize yer pears, squash, potatoes…and if you're a pasta lover like me who is trying to make her diet as plant-based as possible…I mean, genius!!!!
Pear Muffins
If you are more of the 'I prefer my pears in a muffin' type, I got you, lovely pastry friends.
All those pear fun facts above and more can be found HERE.
Lovely Pear Themed Decor Finds
Pears and Partridges
Let's Chat About Decor & a Pear-y Calm Paint Color
One of my favorite blogs, Taste of France posted a spirited discussion about antique furniture falling from favor today, and I'd love to hear your thoughts about trends regarding antiques and consumer behavior.
I also just stumbled on this trendy color so I'm weaving in examples of it:
Living With Antiques
I personally love living with a mix of vintage and antiques. We have a rustic sideboard from Belgium in the living room, a custom kitchen table built with antique barn wood, and vintage furniture in the bedrooms.
But I also understand alternative points of view. For example, dark brown ornate furniture mostly brings down my spirit…so no matter its age, I just can't live with it.
How about you? Are antiques an important element in your interiors?
Antiques & Millenials
What's curious is that where I live, it is Millenials shopping for vintage in Chicagoland. I frequently talk to shop owners, and I have eyes to see who is shopping where I'm shopping…it's young adults. (Then again, I'm not frequenting the fancier antique dealers.)
Millenials & Decor Trends
My Millenial kids are in their mid and late twenties so I have a front row seat to their perspectives about home decor. Since they aren't superficial, they are not at all concerned about making a statement, but they ARE sensitive to snob factor and don't gravitate toward formal pieces.
They buy art made by their friends and prefer pre-loved, comfy furniture or cast-offs. A rustic farm table that gets better with dents and scratches feels friendlier than a formal heirloom to them. Like other Millenials I know, they thrift for vintage accessories that make them smile rather than to be cool or score killer vignettes on IG.
Do Millenials Hate Antiques?
I think pieces with fussy details and excessive embellishment just don't feel like home to Millenials. Simple lines impart calm. Shopping at Ikea is not just about the low prices for my guys. Rather, they want to be able to re-sell furniture quickly on FB marketplace when they are ready to upgrade or move since Ikea is a safer bet than granny's sideboard.
Millenials change jobs and move often, and staging more impersonally and neutrally (based on trends), simply pays. We have to look at core values to understand their consumer behavior. When you value experiences more than stuff, collections, provenance, or 'an evolving decor look' may ring ridiculous when you won't even buy green bananas.
If less than thoughtful purchasing and homogenization is happening with the younger generation, maybe it actually reflects a snubbing of pretense and a resistance to cling to the past. Perhaps it's not a taste issue at all but simply that anyone who uses the internet can pick up savvy marketing and staging skills to move real estate in less time.
Not Everyone is a Design Freak (And that's good!)
Plenty of folks who aren't design freaks prefer to throw a room together quickly with a few clicks and then get on with life (spirituality, fitness, travel, creativity, music, hobbies). After all, not everyone enjoys hunting. A beautifully collected home takes time, and when you don't enjoy the process, who can blame you for not bothering!?!
My kids think I'm absurd for storing a mahogany Victorian cabinet in the basement move after move. Its color and claw feet drain my energy and depress me so it remains covered with boxes stacked on top. I see their point but still can't part with it…crazytown!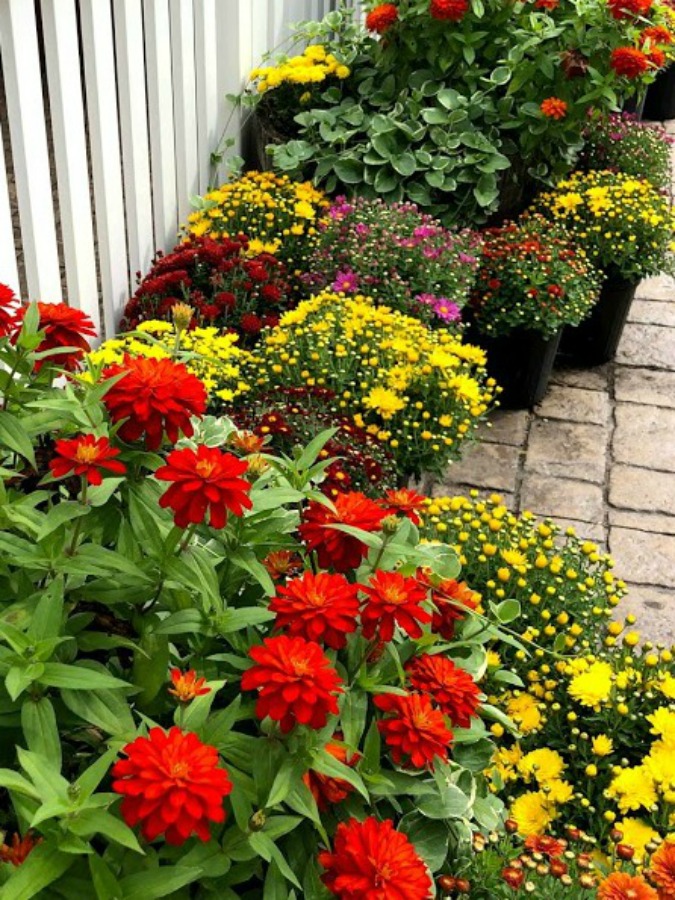 Are you living happily with antiques these days? Have opinions based on this topic?
I independently selected products in this post—if you buy from one of my links, I may earn a commission.
Peace to you right where you are.
-michele
Shopping for items you already intended to buy on Amazon RIGHT HERE (not just items mentioned in posts) keeps decor inspiration flowing on Hello Lovely!
Hello Lovely is a participant in the Amazon Services LLC Associates Program, an affiliate advertising program designed to provide a means for sites to earn fees by linking to Amazon.com and affiliated sites.
Click HERE to also discover lovely cost conscious furniture and home decor!