Adorable Fall Finds, Sacred in the Everyday & Autumn Decor's Cozy Warmth finds me anticipating the season to come with pleasure, and this is indeed unusual for your summer sister here. What has come over me?
I independently selected products in this post—if you buy from one of my links, I may earn a commission.
Adorable Fall Finds, Sacred in the Everyday & Autumn Decor's Cozy Warmth
It's hard to say. My illness? The new treatment I started yesterday? I'm weary as I knew I would be, and the idea of shorter days and an excuse to curl up in front of a fire is a comforting one.
Just think of all the digging into Hello Lovely's archives you'll be able to savor should the weather force you inside…
And I see no reason to keep my fall-dreaming and FALL PINNING to myself with so many kindred spirits who may be poised to pin or play along…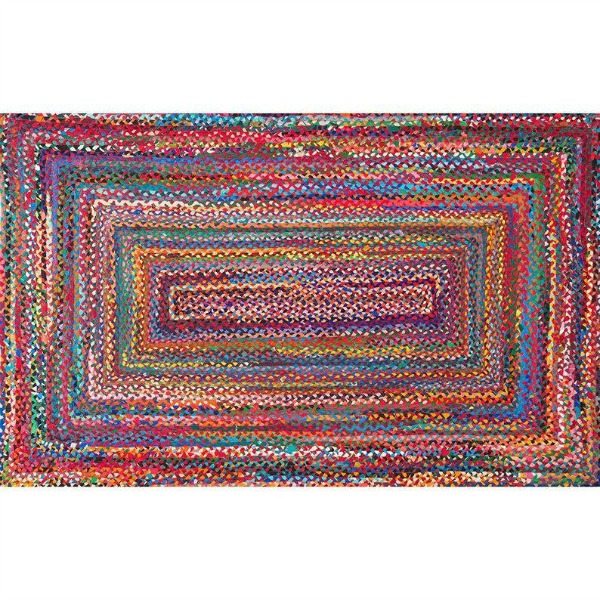 Need a colorful, handmade rug? I found a braided Chindi rug made from recycled materials as well as more colorful rag rugs here.
Sacred in the Everyday: Song for Autumn by Mary Oliver
What will fill your cup this fall?
Hello, Gourd-geous!
Joy looks gorgeous on you, friend.
I Have These Happy Napkins!
When Muted Quiet Fall Color is Your Jam
Find a set of 2 metal French bistro chairs RIGHT HERE.
I love Ilse Jacobsen boots, and my favorite style is this shorter lace up below which I have in red…the grey is so tempting though:
Fall is When Many of Us Cozy on Down at HOME
What does it mean to be who you were created to be?
Hey There, Pumpkin
How could I not be in a good mood in this sweater?
This is so perfect for chilly football weather, and no, I do not seem to have a problem dressing like a toddler when I'm in the mood…
Perfect Gift to Give or Receive
This quote is having its way with me…and you?
I Have a Thing for J. Crew Collector Tees…Perfect for Cozying on Down
Fall Porch Decor Idea
Rustic Home Decor for Fall
Galvanized Rustic Fall Decor
Warm Pink Moment for Fall
Sacred in the Everyday: Just Notice
Layering on Comfy Quilts
This Grey Green Color and Fuzzy Wuzzy Factor for Fall/Winter!
Classic Color to Wear in Fall
Fall Mocktail Recipe Idea
Holiday Cocktail Idea
Let's Make a Hydrangea Wreath
Oh how I love a frugal DIY wreath…this one may just cost you zero dollars!
I don't know about you, but my favorite fall find from above is Mary Oliver's Autumn Song poem…if you missed it, do scroll up and experience its wisdom.
Thanks so very much if you have a moment to vote, and do find the nomination of Hello Lovely for Best Written Blog RIGHT HERE!
Peace to you right where you are.
-michele
Shopping for items you already intended to buy on Amazon RIGHT HERE (not just items mentioned in posts) keeps decor inspiration flowing on Hello Lovely!
Hello Lovely is a participant in the Amazon Services LLC Associates Program, an affiliate advertising program designed to provide a means for sites to earn fees by linking to Amazon.com and affiliated sites.
Click HERE to also discover lovely cost conscious furniture and home decor!