Adorable Fall Finds for Country Homes & Autumn Decor Cozy finds me anticipating the season to come with pleasure which is not always the case for this resident summer sister. What has come over me?
I independently selected products in this post—if you buy from one of my links, I may earn a commission.
Adorable Fall Finds for Country Homes & Autumn Decor Cozy
It's hard to say. Ongoing recovery from illness? Wanting to move forward and away from the worst summer on record for me? Though I'm a bit weary entering October as I knew I would be, the idea of shorter days and an excuse to curl up in front of a fire is a comforting one. Plus the leaves are turning glorious colors that fill me with hope.
Just think of all the digging into Hello Lovely's archives you'll be able to savor should the weather force you inside…
And I see no reason to keep my fall-dreaming and FALL PINNING to myself with so many kindred spirits who may be poised to pin or play along…
Need a colorful, handmade rug? I found a braided Chindi rug made from recycled materials as well as more colorful rag rugs here.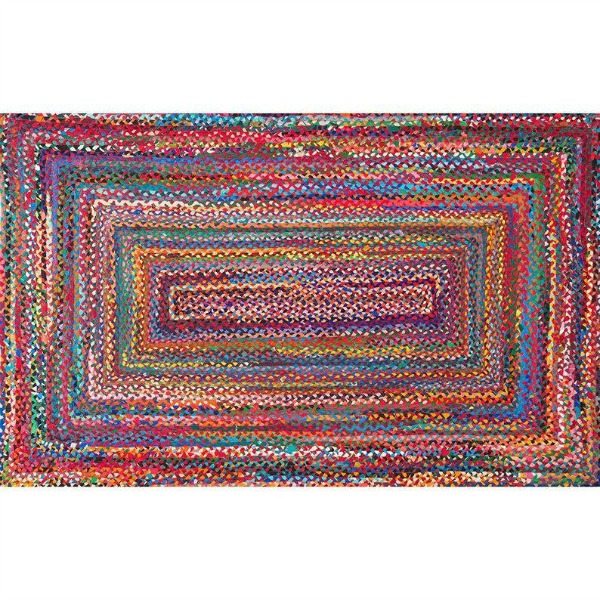 Sacred in the Everyday: Song for Autumn by Mary Oliver
What will fill your cup this fall? Hot cider or green tea for me, s'il vous plait.
Hello, Pumpkin Gourd-geous!
How pretty and cheerful are the colors in this beauty?
For a quieter, Frenchy look, I love this one too:
Joy looks gorgeous on you, friend.
I Have These Happy Napkins!
These are the softest, sweetest napkins that I love to use casually, and I just love that they coordinate yet each is a different color.
While this gorgeous beachy blue sky turquoise may not strike you as autumn-y…
Imagine the possibilities when you add these paisley block print beauties! (It doesn't have to be all leaves and gourds to be earthy, kittycats. I'm feelin happy colors!)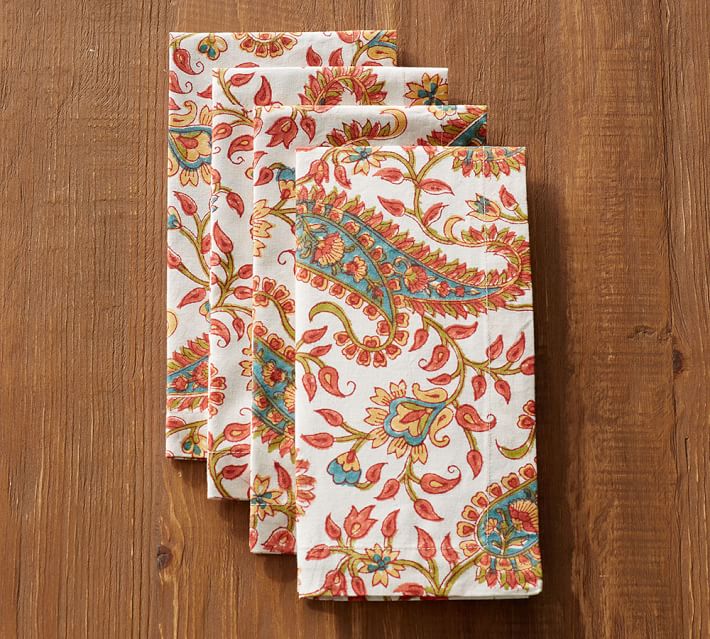 In that same spirit, a gorgeous recycled glass lamp reminiscent of the ocean…
…would be beautiful on a nightstand or side table with a necklace of earthy brown wooden beads and a vintage book with orange cover:
See what I mean about injecting HAPPY into your fall decor and diverging from that rather constricting traditional formula of leaves/pumpkins/acorns?
When Muted Quiet Fall Color is Your Jam
The colors around here stay quiet, faded, and timeworn. Right now, the vintage bucket below is at the entrance to the courtyard, planted with thriving lavender I would love to keep alive all year.
Find a set of 2 metal industrial bistro chairs RIGHT HERE.
I love these rustic buckets for storage, vases, and more, and they work so hard inside and out. This one is fantastic for holding branches from the yard, dried hydrangea blooms, willow, or cotton.
Even though my mama lives in the Southwest, in fall, she breaks out the faux fur throws, and it definitely heightens the cozy factor!
I know these Teddy coats are going to sell out fast at this price, and isn't the Nantucket Fog "color" amazing?
I love Ilse Jacobsen boots, and the bonus is they double as decor when I leave them lying around. 🙂 My current favorite style is this shorter lace up:
Fall is Time to Cozy on Down
Delicious Fall Color to Wear
What does it mean to be who you were created to be? The only way I know how to get close is to desire to remain in "the flow," to request daily transformation, and then be willing to pivot when I feel resistance for these things rising.
Hey There, Pumpkin
Big fan of PrimaLoft here, and I never tire of my quilted jacket with it since it is so lightweight yet warm.
Perfect Gift to Give or Receive
This quote is having its way with me…something about the endearment that helps the command to be brave fall more gently on my soul.
I Have a Collection of J. Crew Collector Tees…Perfect for Cozying on Down
Fall Porch Decor Ideas
Whether you fill them with fresh or faux, just imagine the drama you could bring to your front door with these.
Rustic Home Decor for Fall Country Homes
Galvanized Rustic Fall Decor
Sacred in the Everyday…Just Notice
Layering on Comfy Quilts
This Grey Green Color and Fuzzy Wuzzy Factor for Fall/Winter!
Classic Neutrals for Fall
Fall Mocktail Recipe Idea
Holiday Cocktail Idea
Let's Make a Hydrangea Wreath
Oh how I love a frugal DIY wreath…this one may just cost you zero dollars!
I don't know about you, but my favorite fall find from above is Mary Oliver's Autumn Song poem…if you missed it, do scroll up and savor its wisdom.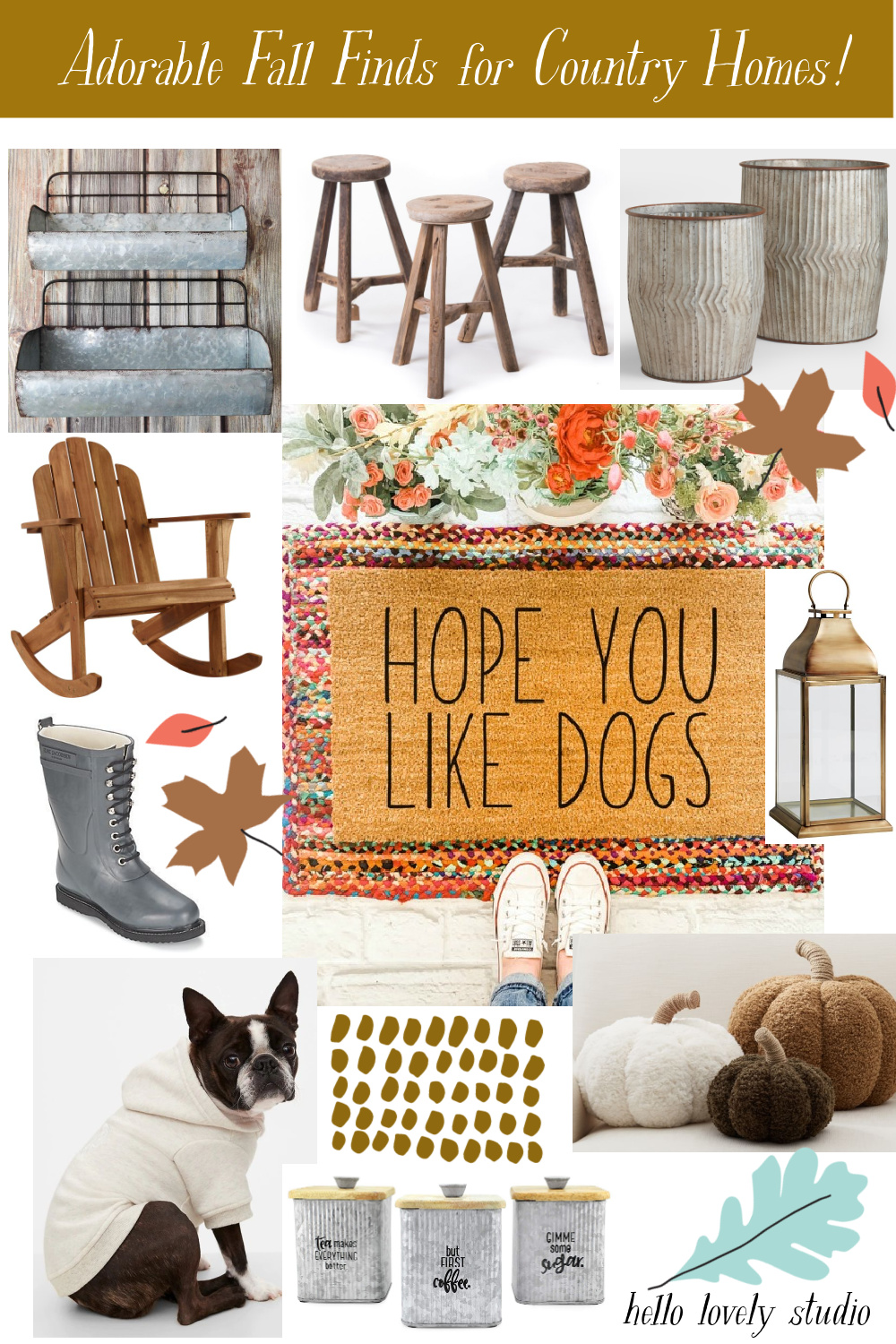 I independently selected products in this post—if you buy from one of my links, I may earn a commission.
Peace to you right where you are.
-michele
Shop for items you already intended to buy on Amazon RIGHT HERE (not just items in posts), and also find home decor here to keep decor inspiration flowing on Hello Lovely!
Hello Lovely is a participant in the Amazon Services LLC Associates Program, an affiliate advertising program designed to provide a means for sites to earn fees by linking to Amazon.com and affiliated sites.