Shabby Chic Decor Inspiration: Pink and White was inspired by the newsflash that Rachel Ashwell Shabby Chic Couture is hosting a rare sale. If you have had your eye on any of Rachel Ashwell's beautiful home decor accents, art, furniture, tabletop, or gift items…maybe this is the nudge you need. I'm spotlighting pink and white shabby chic decor inspiration below, but you'll find plenty of other gorgeous timeworn and tranquil muted colors on the site.
You may be surprised to learn that in addition to decor, you can also score timelessly lovely apparel items at Shabby Chic Couture which you won't find anywhere else. I'm highlighting a few favorites from Rachel Ashwell's collaboration with Cabbages & Roses.
DISCLOSURE: Many of the links on this blog are affiliate links which do not cost you more yet earn Hello Lovely a small commission. Hello Lovely is a participant in the Amazon Services LLC Associates Program, an affiliate advertising program designed to provide a means for sites to earn fees by linking to Amazon.com and affiliated sites.
Shabby Chic Decor Inspiration: Pink and White
Truth be told, there's obviously more than just decor here…find gift ideas, kitchen essentials, and sweet indulgences too!
Shabby Chic Lovers Art Corner: Jorunn Mulen
It's easy to see why Rachel is a fan of the work of Norway-based artist, Jorunn Mulen. The muted color palette and mood of Mulen's portraits perfectly suit interiors with a timeworn and tranquil atmosphere.
Mulen says her inspiration for these particular portraits came from her experiences in Apricale, Italy, where she completed an artist residency.
The artist says of her work, "For all my collections I'd like my paintings to tell stories like visual ballads or poems. Some may recognize parts of their own stories in my work. This allows the viewer to decide what the second part of the story is or should be."
Jorunn Mulen encourages viewers of her work to gaze a bit closer at the canvas or paper where they may discover the traces of her search. Don't you love that!?!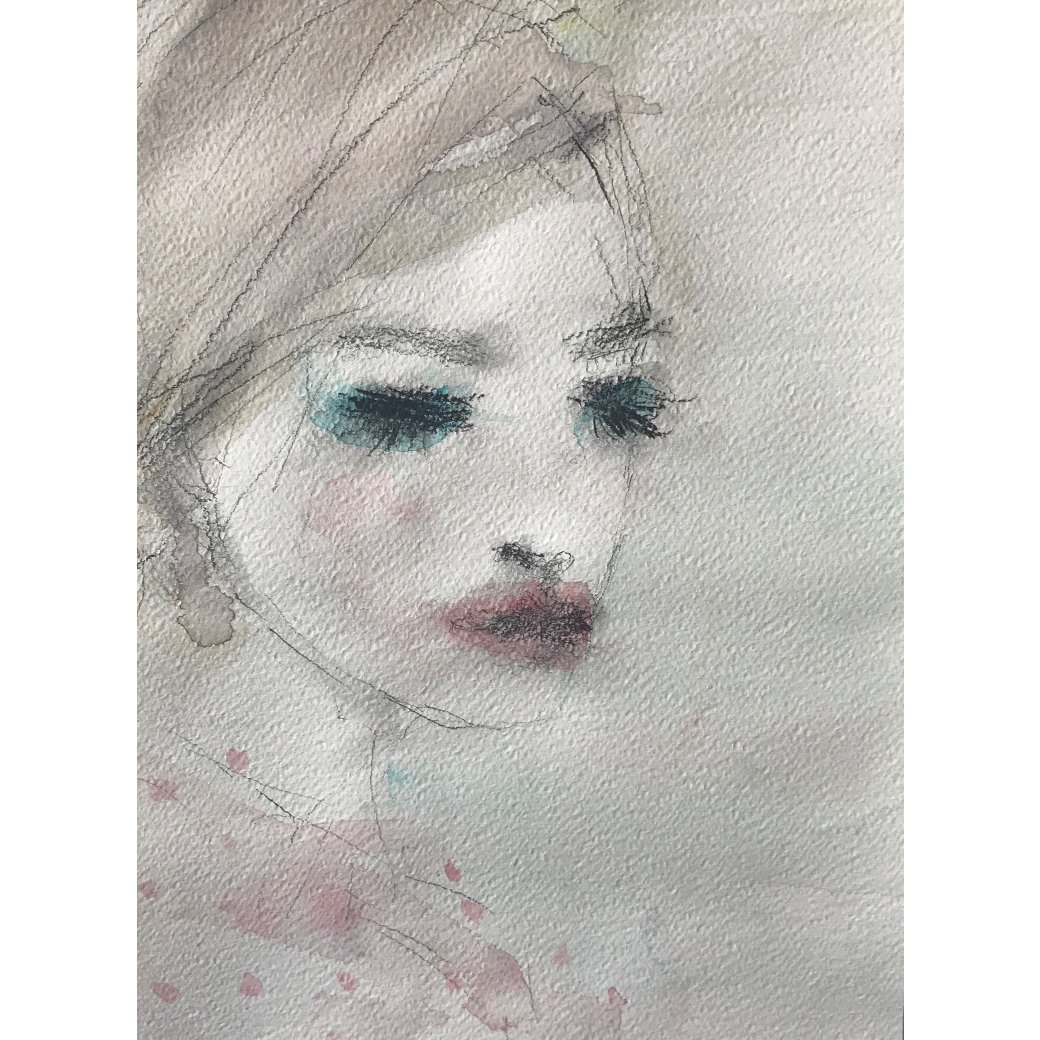 Mulen adds, "Sometimes I don´t know what I´m looking for until I find it."
Chicly Shabby Timeworn & Tranquil Bedroom Decor
Romantic, dreamy, feminine, and pretty yet not precious all describe the bedrooms we tend to associate with Rachel Ashwell and Shabby Chic. If you have a blank slate to work…where to start? Might I suggest a sweetly graceful detail often overlooked? A pretty lace bedskirt paired with white linens and vintage-style floral pillows marks a lovely beginning.
This next item will provide more visual instruction and inspiration than you bargained for!
Autographed Shabby Chic Bible!
Sweet Shabby Lovely Storage
Comfy Shabby Chic Living Room Decor Inspiration
Nostalgic, Timeless & Purposeful Kitchen Goodness
Wear Shabby Chic Couture Style!
How fun that Shabby Chic Couture collaborated with another brand I love: Cabbages & Roses!?!
My Favorite Shabby Chic Couture Pattern EVER…Rosabelle!
My mother's favorite floral pattern is little rosebuds, and I think inherited that preference from her. There is something so very dear about delicately faded pink bitty roses against a soft white ground.
A pattern like Rosabelle takes me back decades to memories of simpler times, of grandmothers, of summer 'shorty pajamas,' and linens with sweet blooms of quiet pink.
Dusty Rose Pink Bedroom Inspiration
Shabby Chic Bathroom Essential
Easy Affordable Way to Collect a Piece of Artwork from the Amazing Laurence Amelie
Oh wouldn't it be amazing to own an original Laurence Amelie? Until then, we can enjoy a useful item graced by her strokes.
Save these Pretties!
Have a Pinterest board reserved for the prettiest shabby chic decor inspiration? Pin away today from here or create one today with these moments. I'd love for you to click here to visit my own shabby chic board and re-pin away!
Makes a Perfect Gift or Favor!
Rachel Ashwell's Love Affair With Flowers!
A Sweet Box to Place Near Your Candles
When Your Blooms Are Everlasting
Shabby Chic Vases Look Beautiful Everywhere
Faithful Beauty
Blast from Past Rachel Ashwell
It's always fun to see our favorite designers and hear their voices, and since Rachel doesn't make too many appearances, here's a rare glimpse!
I independently selected products in this post—if you buy from one of my links, I may earn a commission.
Peace to you right where you are.
-michele
Shop for items you already intended to buy on Amazon RIGHT HERE, and also find home decor here to keep decor inspiration flowing on Hello Lovely!
Hello Lovely is a participant in the Amazon Services LLC Associates Program, an affiliate advertising program designed to provide a means for sites to earn fees by linking to Amazon.com and affiliated sites.