French & Belgian Paint Colors: Greys, Blues & Greens is inspired by the dreamily timeless and tranquil interiors of a favorite Provence inspired French cottage. For me, there is something enchanting about quiet, natural, coastal colors reminiscent of driftwood, the sea, and hazy heavenly skies. While they are inspired by nature, they also have their own mystique. Weaving these sophisticated colors through the design tapestry of a European influenced home for a lovely family? Surely a peaceful backdrop for love, sweet love. The colors mixed here are chalkier and less precious than pastels. Another layer of unexpected loveliness within this stone cottage? The fact it resides nowhere near Provence or the South of France–suggesting we may perhaps capture a measure of its water-colored essence as well!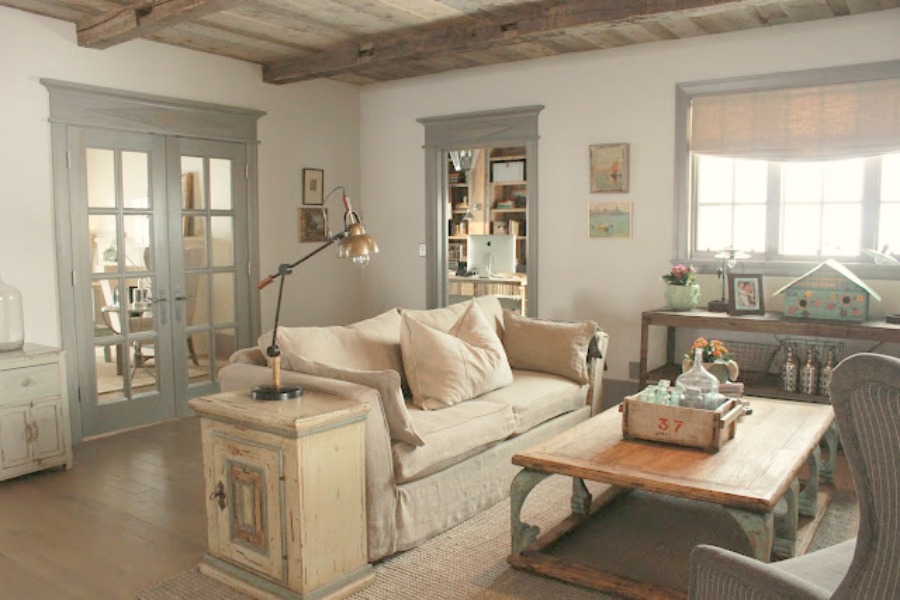 French & Belgian Paint Colors: Greys, Blues & Greens
Interior Design: Desiree Ashworth – Styling: Bonnie Broten – Photography: Eliesa Findeis & Decor de Provence
Why a Serene European Inspired color palette?
So many friends in blogland are posting GREEN and Irish everything this week, and I'm joining them with a whispered version. (I'm 33% Irish, but a higher percentage of French so this will be truer to my roots.) In a sense, any joining at all is evidence of progress for me as a blogger.
*And here is where she begins to queerly confess and muse* Years ago, I was reticent to hop on any sort of bloggy bandwagon, preferring instead to go my own way, remaining mysteriously renegade on the fringes. Here's the thing. I thought as an artist, I was required to diverge and bear the pain of separation. But writing is lonely enough, and I'm no masochist.
More Musing…
In large part, whether it is the blogging journey, the anticancer journey, or any of life's journeys–it isn't wise to go it alone. Relationship heals. Holding hands helps. Love (and not striving), is the point. Thank goodness the evolution continues and currently finds me a card carrying, "I don't know anything at all." *if you have been traversing this journey with me lately, you'll notice my card was upgraded from 'I don't know it all' to knowing NOTHING at all…progress, folks! Woohoo!*
What a blessing to learn you're not nearly as unique as once believed and to no longer cling so tightly to identity markers. (Studied the ancient enneagram at all?). Life is so much lovelier when we're on the lookout for gates, open doors, and bridges, not walls.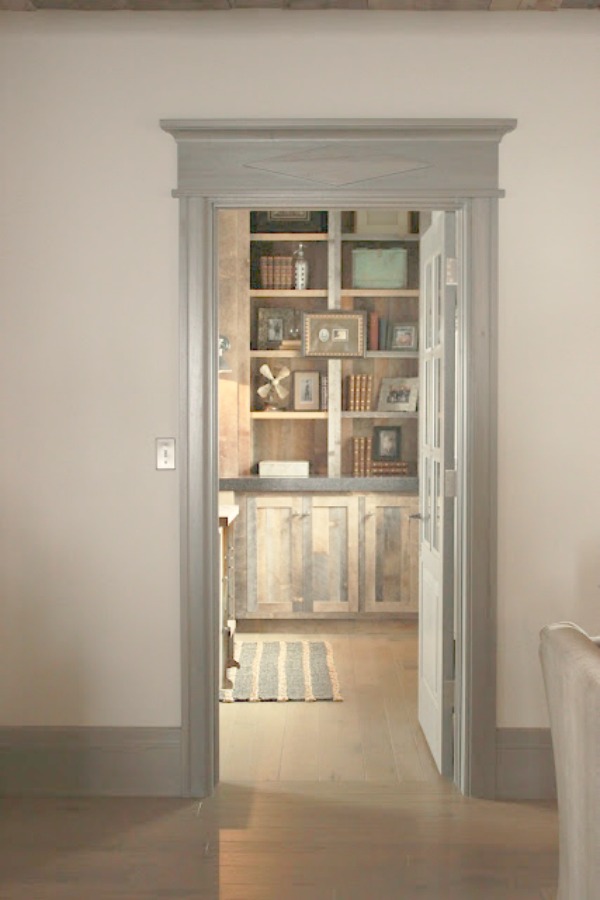 And here's where girlfriend somehow segues into paint colors…
It is as if in the first half of my life I saw the world in strictly primary colors–so many doctrines, certainties, achievements, beliefs, high thoughts, formulas, and rigid rules. But as God, suffering, education, striving, ego, pain, mystery, parenthood, marriage, illness, and the evolutionary journey had its way, my vision expanded and the filter transformed.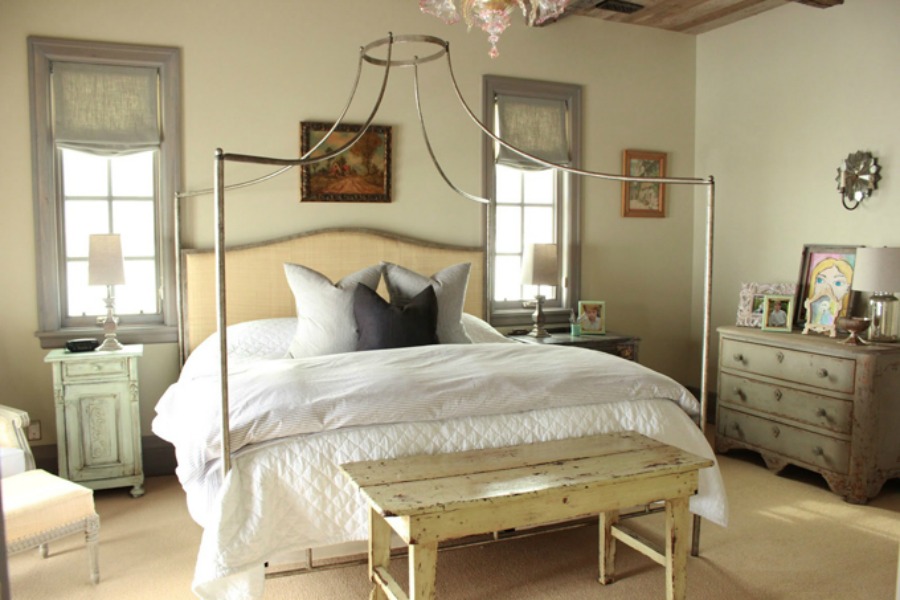 As life's most perplexing questions bubble up and bring me to my knees, I now surrender and even love them like friends. More and more subtle nuanced hues emerge across the universe, and I can see the world beautiful. Even my fondness for the color white speaks of an evolution of spirit. To see white is to behold all wavelengths of light reflected off an object!
Greens and Blues Are the Colors I Choose
There's a special place in my heart for French greys, French blues, and French greens. I especially love those quieter, faded, subdued, complex colors you simply cannot dissect or adequately describe. Is it more grey than blue? Is it somewhere between a hazy sky and a kitten's coat? Is it so hopelessly cashmere-y, it invites you to take a nap inside it? For me, they are the colors of dreams.
A Musical Muse to Set the Tone
And who can sing a cowboy lullaby summoning greens and blues like James? (If you never knew why this tune was written, you must view!)
Inspiring Gustavian French Cottage from Desiree of Decor de Provence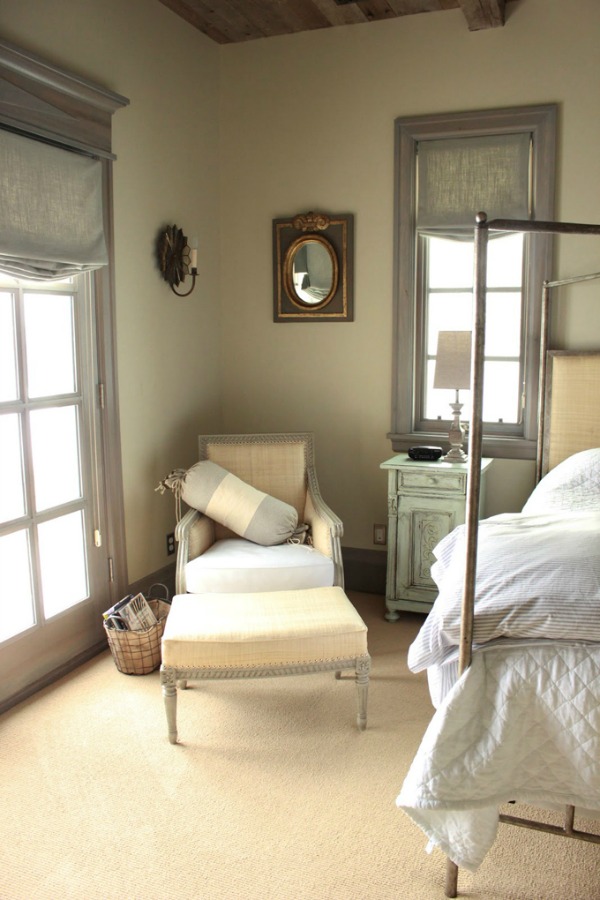 Desiree of Decor de Provence designed the interiors and with her husband and father dreamed the Gustavian French cottage into reality. I especially admire this Utah home as a work of art since it is also a work of heart.
Richly yet humbly appointed with collected antiques, rustic elegance, and the coastal French greys, French blues, and French greens this ocean-loving homeowner loves, it is indeed for me, a lesson in muted majesty.
French & Belgian Paint Colors: Greys
While Desiree has noted on her site Decor de Provence that she favors colors from Flamant's line of paint, I have also included a few other paint brand suggestions. You will want to try sample pots first since your unique lighting, geographic location, and keen eye will determine if the color works in your space.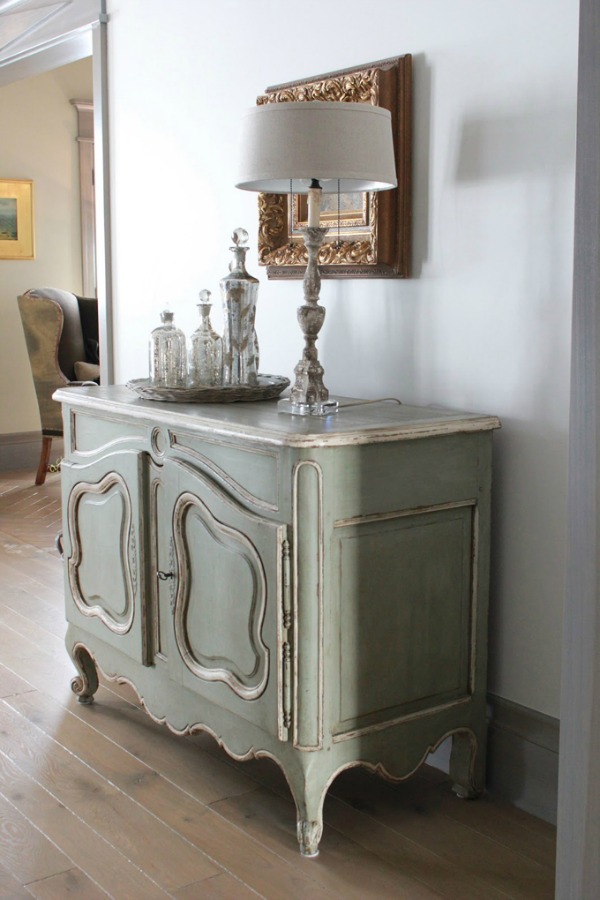 Here's a great example of how you cannot simply look at a paint swatch and make a quick decision about whether it is right for your space. Below you'll see the swatch provided by Farrow & Ball, and then a light and bright room with this quiet warm grey color on the walls.
French & Belgian Paint Colors: Blues
French & Belgian Paint Colors: Greens
Those Gorgeous Aqua Green Tiles…Getting the Look!
Coastal Green Field Tile Ideas
Beyond White Paint for Trim
The trim in Desiree's Gustavian French home is stained a custom a blue-grey-green, which is so unusual in American homes and lends such Swedish charm! The trim was also stained this color in her prior French home. I find it so much more interesting with the creamy walls.
Resources for Decor & Furniture
As for sources for the beautiful furnishings and decor in her home, the majority of the pieces are collected, antique, and vintage (a favorite source is Brambles and Blossoms in Provo, UT). Desiree has disclosed that reclaimed light fixtures are at the top of her list of must-haves so you will have to hunt these European fixtures down! The bed and dining room chairs are Oly Studio (Alice Lane). Tile in the kitchen is from Ann Sacks.
Getting the Gustavian French Look!
This post contains affiliate links which I hope you will use since they won't cost you a penny extra yet may earn this blog a small commission.
Cheery Green Vintage Style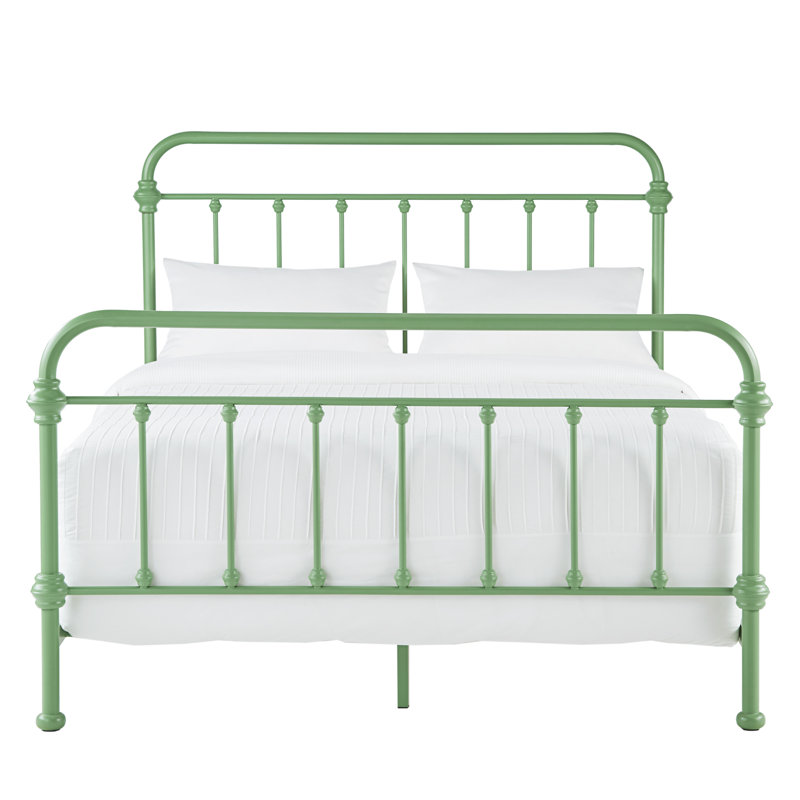 French Nordic Work Table
Rustic Green Side Table
French Style Console Table
French Blue Accent
White French Nordic Style Console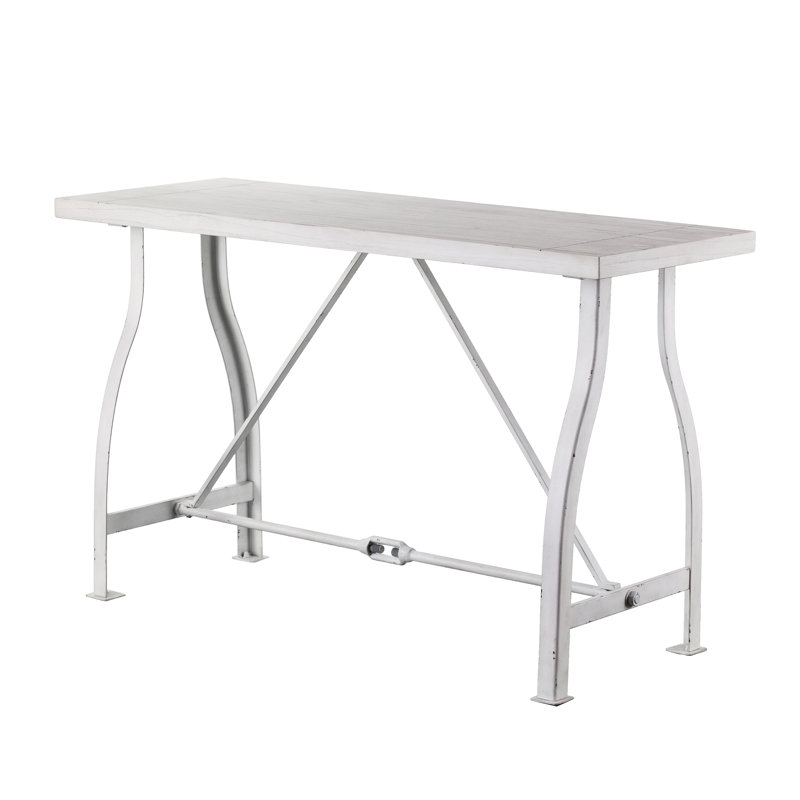 French Green Farmhouse Chairs
Rustic Work Island With Wood Top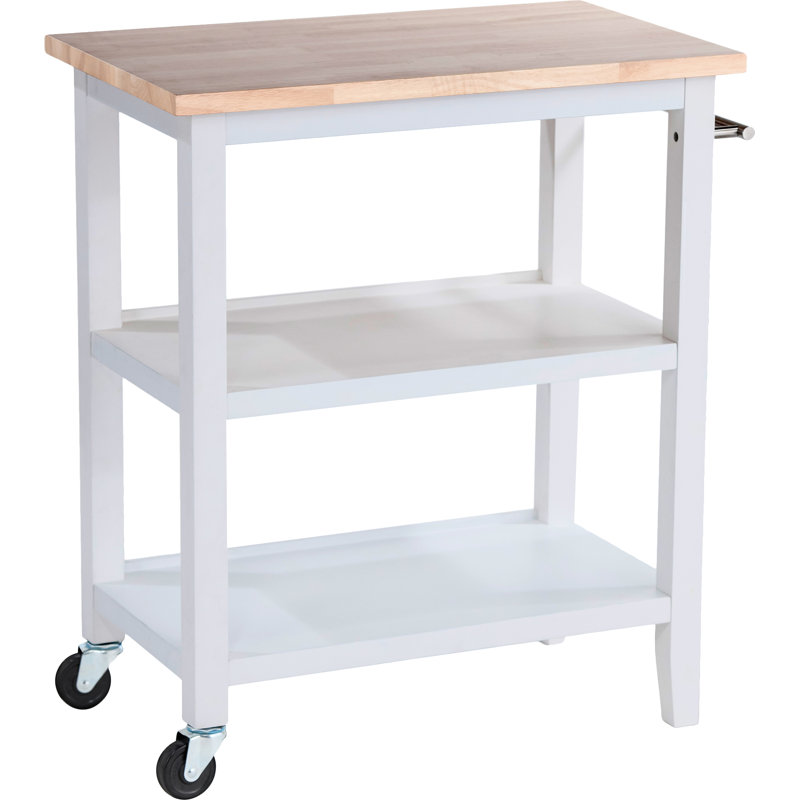 Blue Green Casual Dinnerware
Rustic French Gustavian Lighting Ideas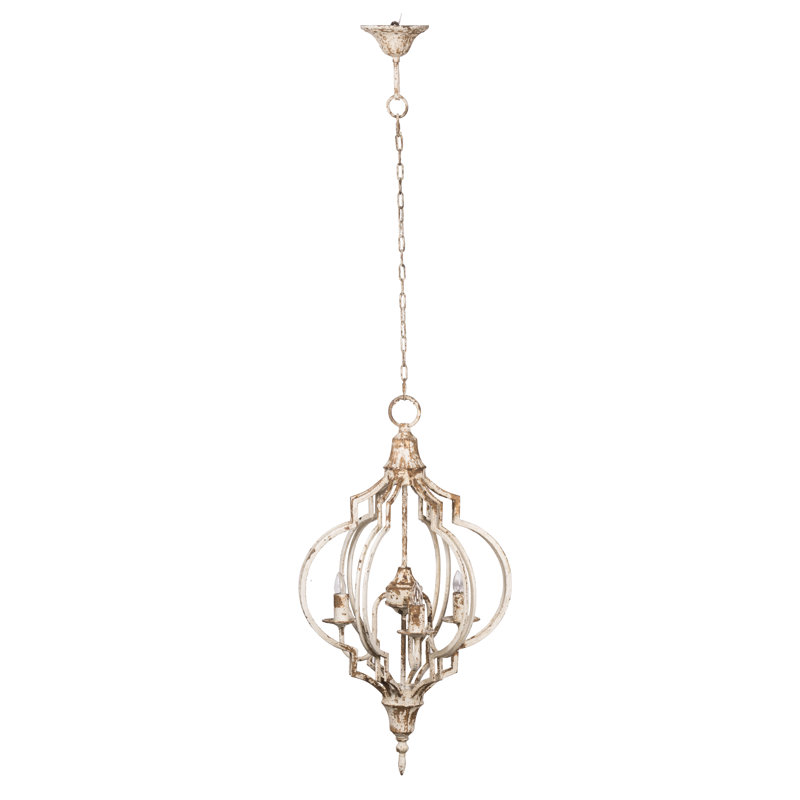 Rustic French Cottage Accents
French Linen Towels/Napkins
French Country Kitchen Accents
Gustavian French Inspiration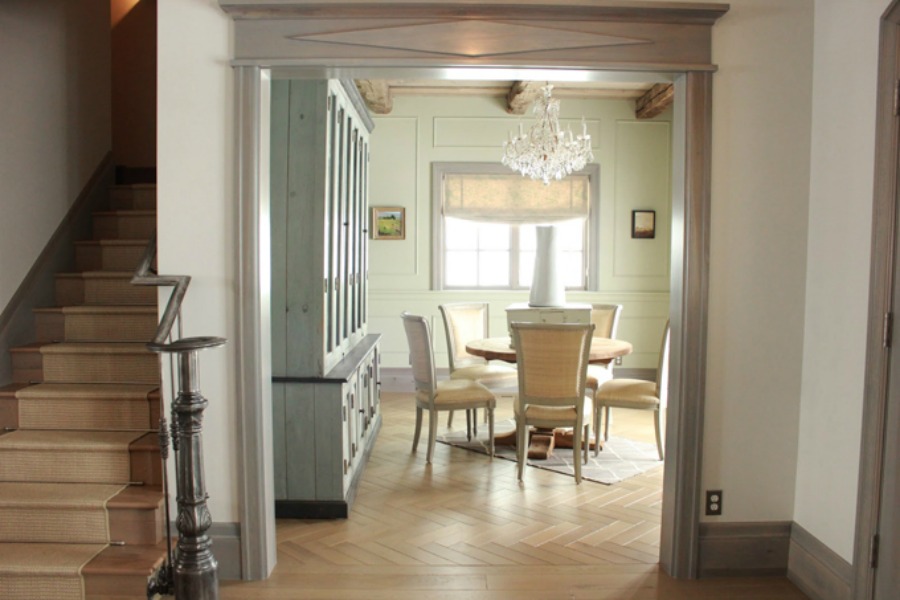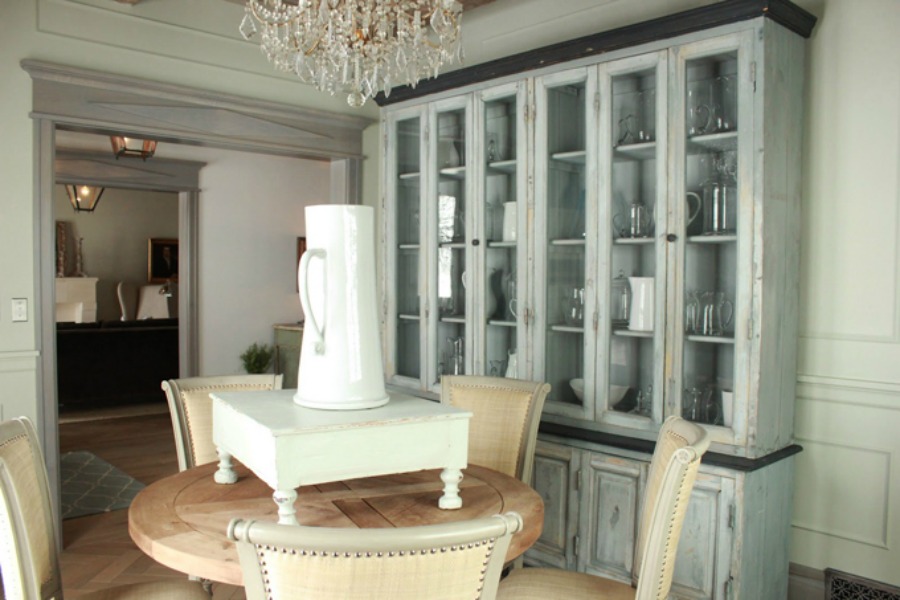 I independently selected products in this post—if you buy from one of my links, I may earn a commission.
Peace to you right where you are.
-michele
Shopping for items you already intended to buy on Amazon RIGHT HERE (not just items mentioned in posts) or home decor keeps decor inspiration flowing on Hello Lovely!
Hello Lovely is a participant in the Amazon Services LLC Associates Program, an affiliate advertising program designed to provide a means for sites to earn fees by linking to Amazon.com and affiliated sites.