Welcome to a new year of friendship, beauty, and blessing as together we say HELLO to LOVELY! Whether we are exploring Soft, Ethereal European Country Kitchen Designs and inspiring ideas for home decor or musing imaginatively about mysteries within the lovely universe and the soul, I hope to bring gifts of peace to your everyday. I long to sprinkle bits of fairy dust upon this small sanctuary for seekers of lovely, ever sealing it with blessing and light.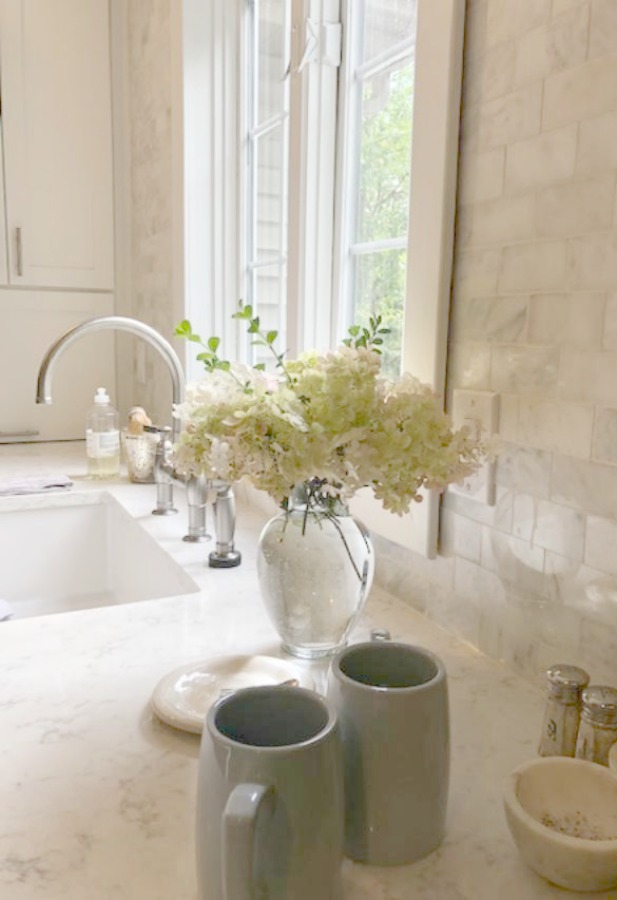 I'm not particularly wise, holy, or equipped to be sprinkling. But I'm open. And willing.
Peaceful living doesn't have a solitary signature look – we're a diverse people with varied experiences, tastes, temperaments, and values. And I'm a one woman show in a sea of bloggers and brands – a dreamer in pajamas, still blogging from her heart early mornings or late at night – weaving imperfect sentences into visual expressions of loveliness.
Soft, Ethereal European Country Kitchen Designs
So thank you for reading with kindness and an open heart. Thank you for taking the time to consider daily posts spotlighting interior design inspiration, ideas to elevate the everyday, and peaceful words of beauty and blessing. SUBSCRIBE HERE so you won't miss a beat.
Oh, and thank you for being tolerant of ads and links which can at times become a distraction…they keep this content streaming to you for free (and how often do we forget there is not much in our lives that is still FREE!).
Today, in my own kitchen, the January light is beautiful with its pink undertones and softness. I may struggle with the extreme weather and temperatures that come with Midwestern winters, but the season's unique light is something to celebrate. So are these serene, pretty kitchens by deVOL, a bespoke furniture firm in the UK whose artisans create timeless treasures for the home. I have been singing their praise for many years, and what a delight to see their offerings expand and flourish.
Simple things, beautifully made…what a mission to aspire to!
Please begin the journey of this peaceful kitchen celebration post by viewing a glimpse of deVOL's "showroom" which will most certainly lower your blood pressure, deepen your breathing, and perhaps shape your creativity. What a lovely expression of fine craftsmanship, timeless beauty, and quiet simplicity deVOL imparts!
Wasn't that breathtaking and moving in its artistry and peaceful brushstrokes of lovely?
Serene English and European Country Kitchen Designs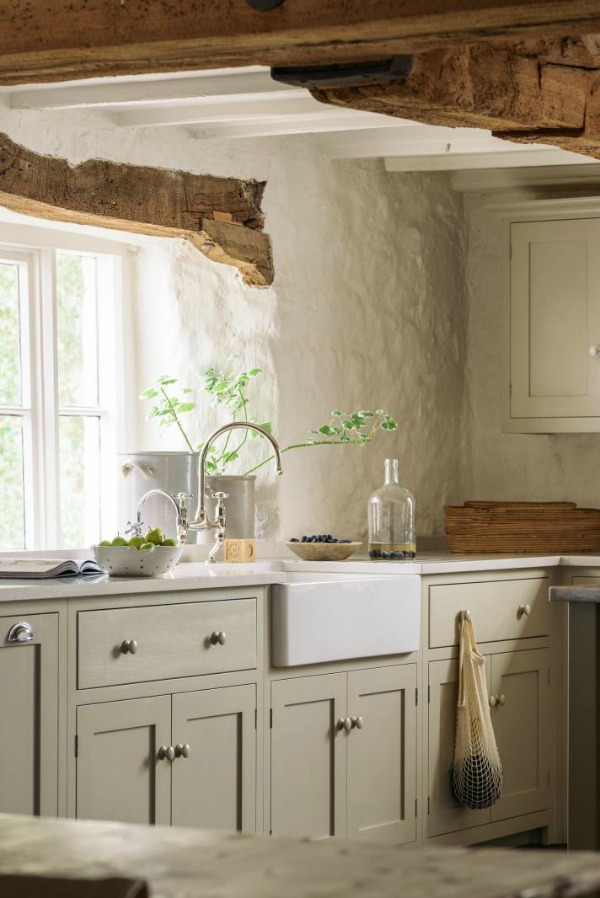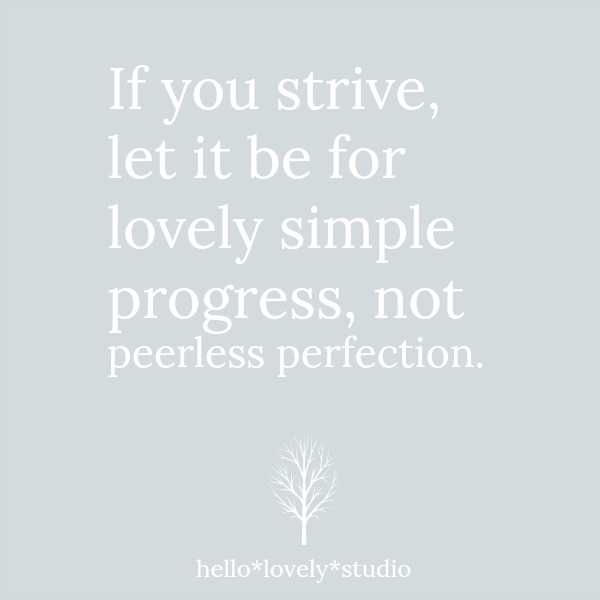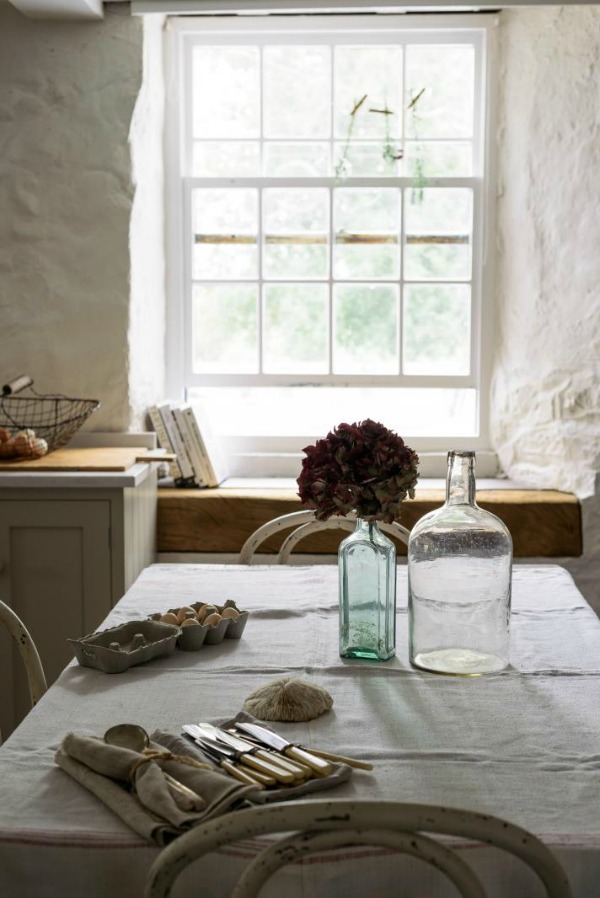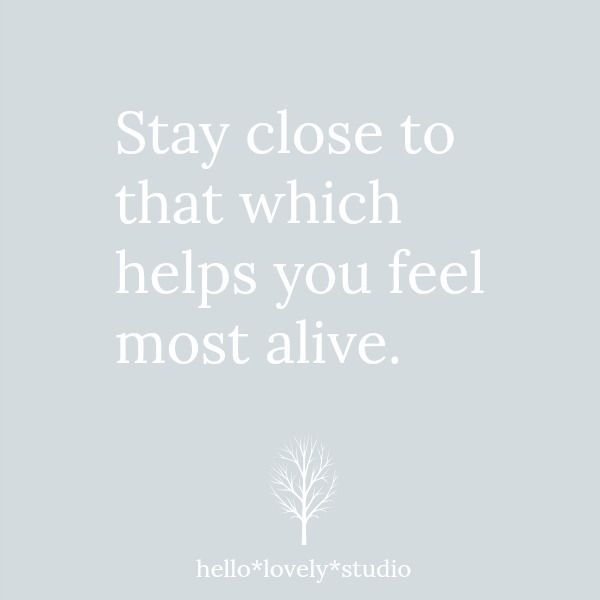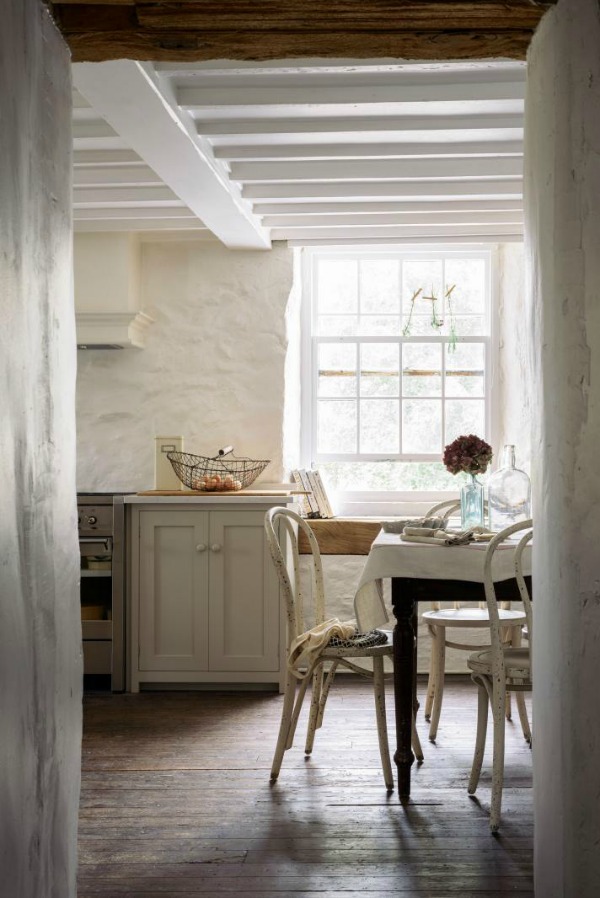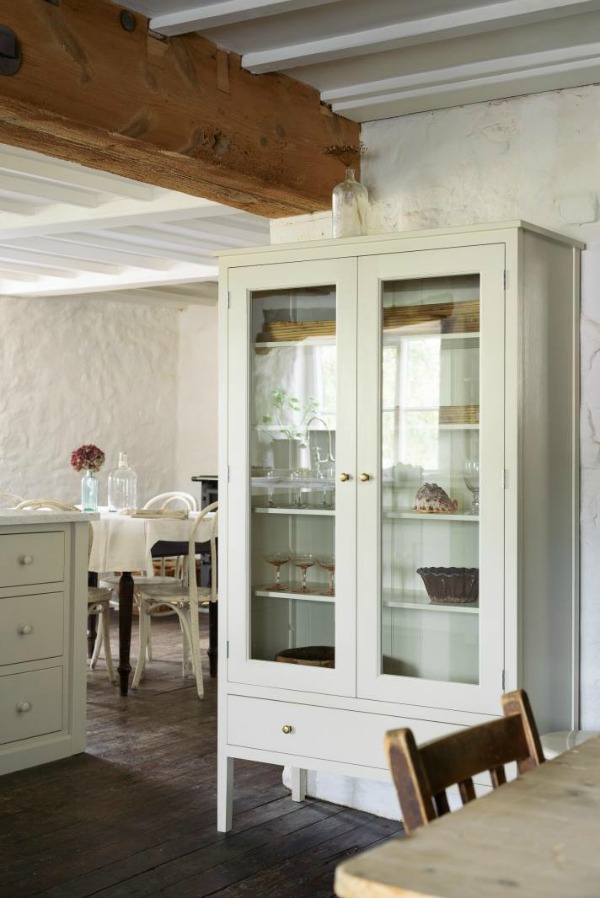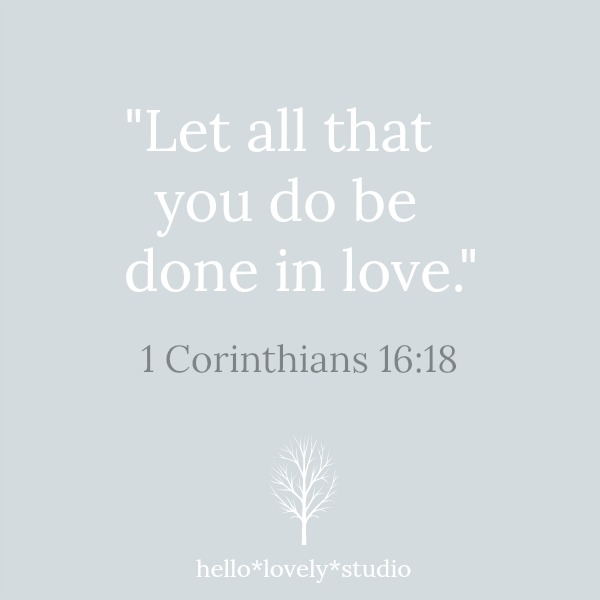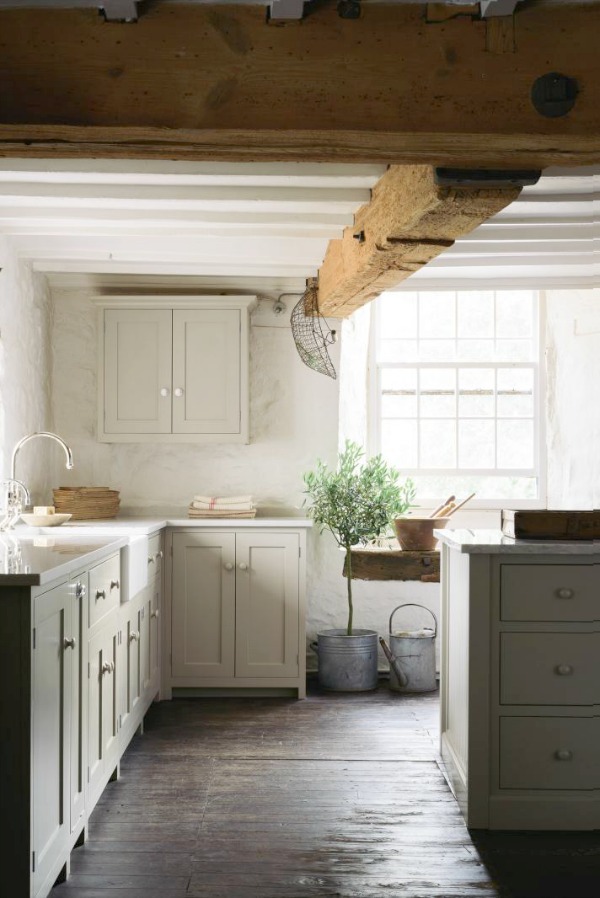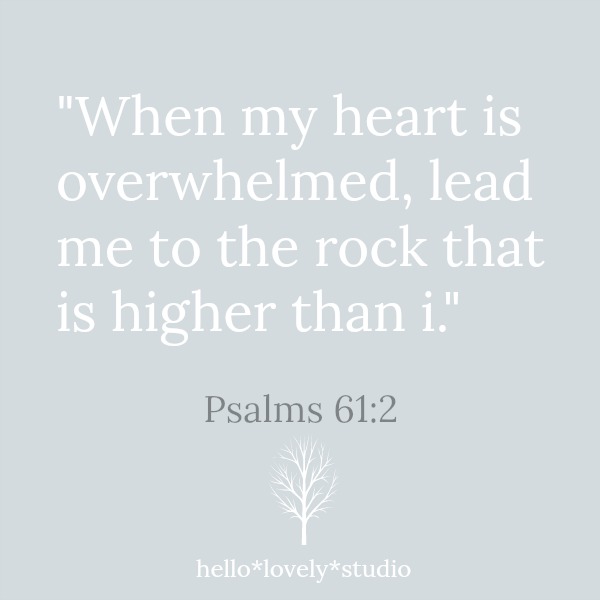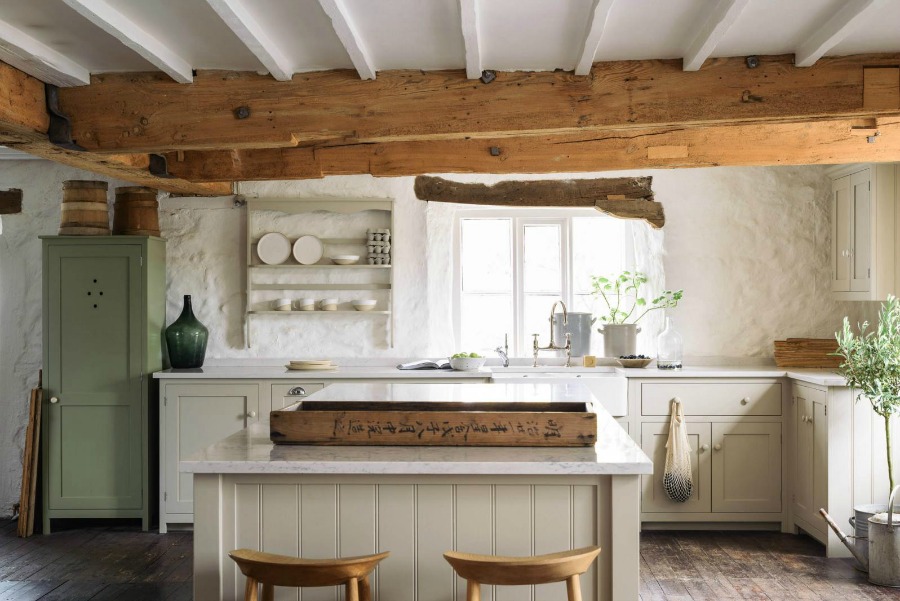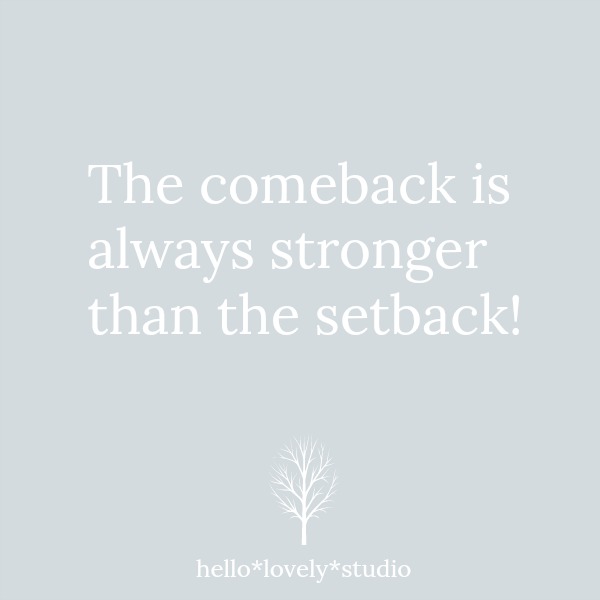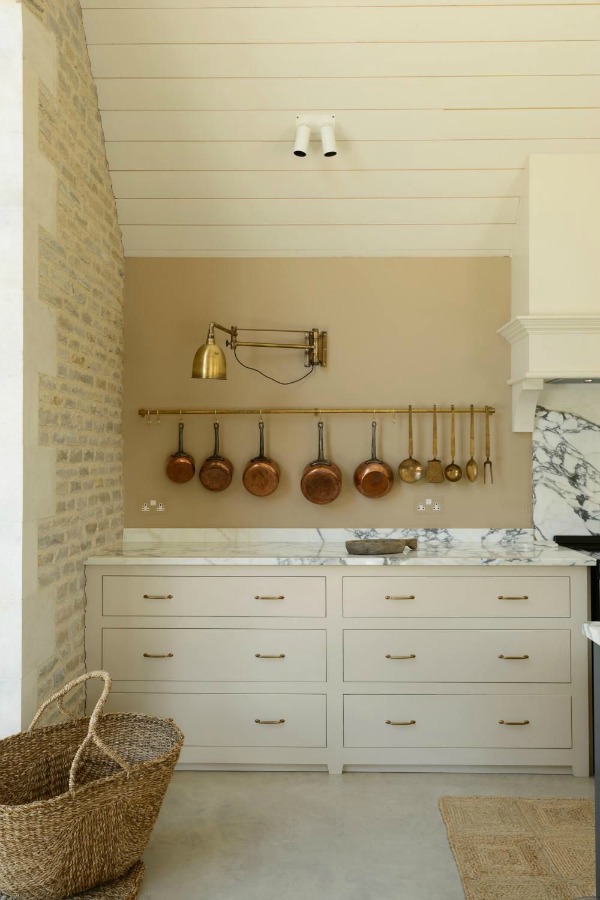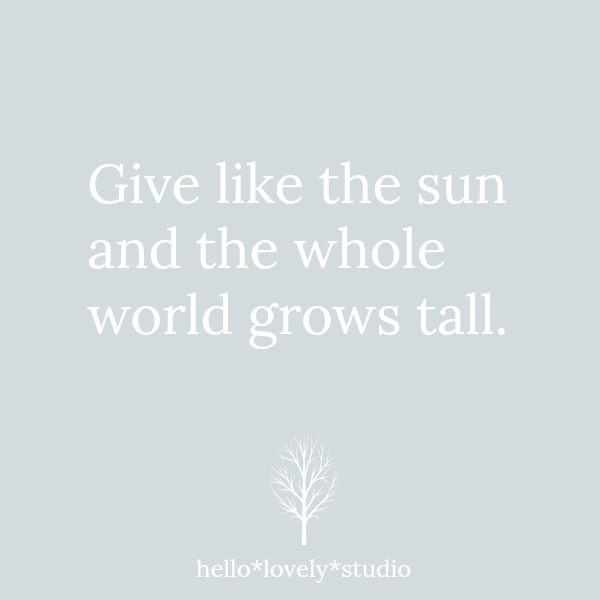 Get the Look! See THIS POST for decor ideas to capture a similar look for your kitchen.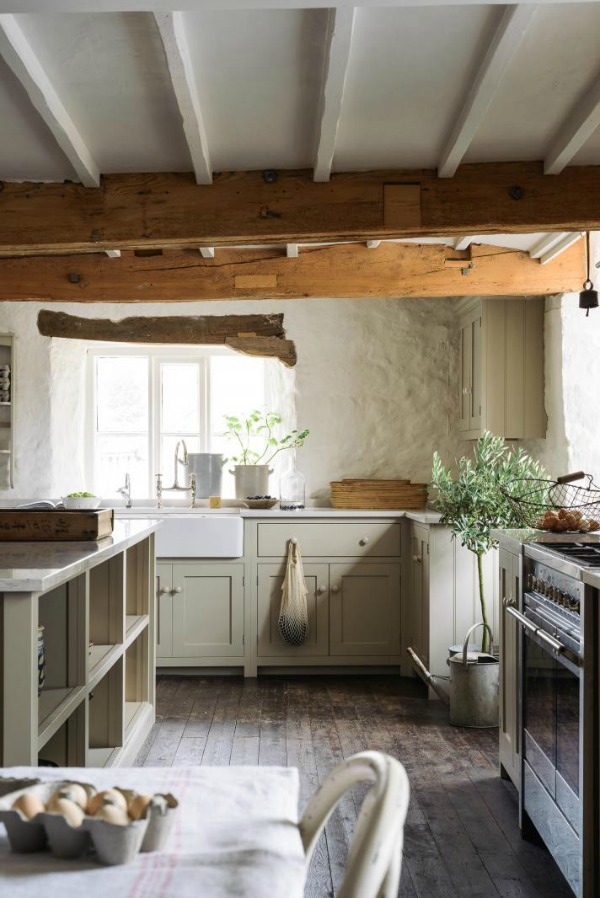 Daily Transformation Inspiration
Stream of consciousness reflections inspired by the bespoke work here and wisdom drawn from my messy life just now, right where I am…
What am I over-complicating in my life this very moment due to a limited awareness, lack of faith, or sense of hopelessness? How might I transform and begin to trust and see with new eyes through a lovelier lens?
Am I ready to seek the grace for new eyes?
My heart is sending yours a reminder that YOU CAN create beautiful things and enjoy more meaningful days even with these present circumstances before you. Baby steps. Big love. Belief that new mercies are on their way.
I independently selected products in this post—if you buy from one of my links, I may earn a commission.
Peace to you right where you are.
-michele
Shopping for items you already intended to buy on Amazon RIGHT HERE (not just items mentioned in posts) or home decor keeps decor inspiration flowing on Hello Lovely!
Hello Lovely is a participant in the Amazon Services LLC Associates Program, an affiliate advertising program designed to provide a means for sites to earn fees by linking to Amazon.com and affiliated sites.