It is suddenly COLD! Oh my lord, this may be fall but I need my warm winter socks and a sweater so it's time to shop, mama! Fall Fashion Must Haves contains my personal fall essentials.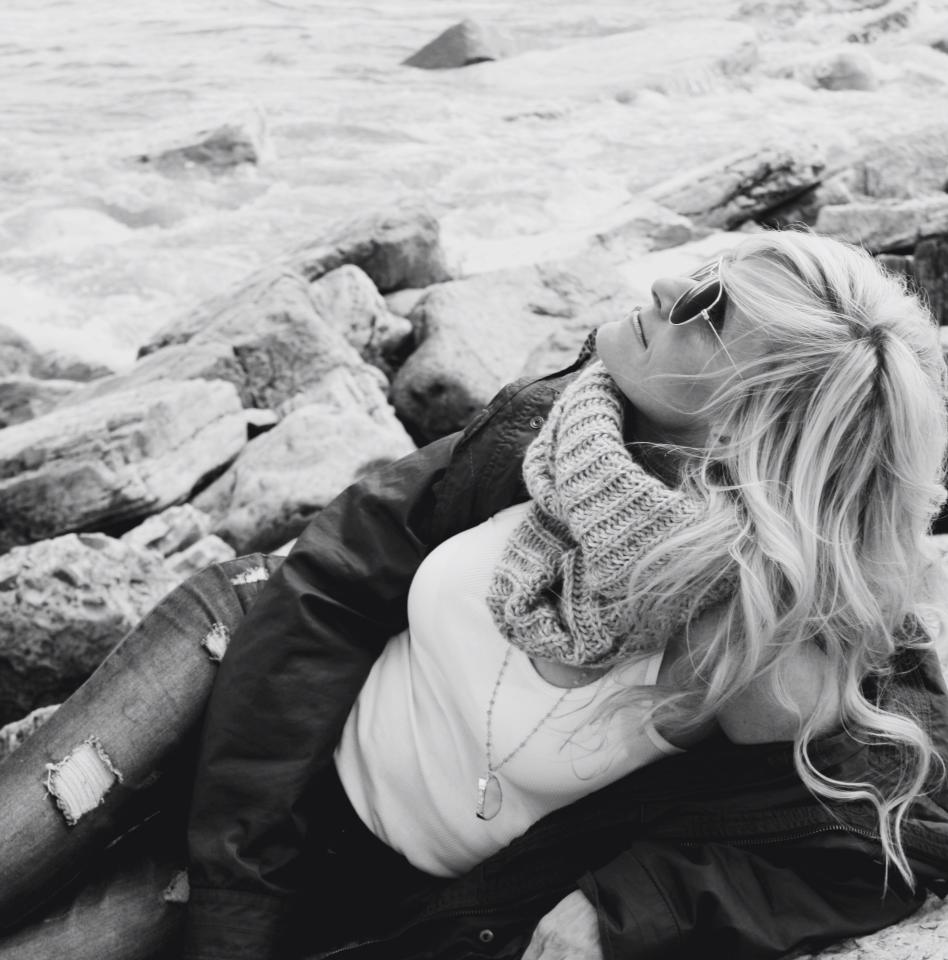 And when I say "fall fashion," do know I am not 'one to watch' for fashion over 50 or fashion anything. Good gracious.
Ask my family. Most days it's a small miracle if I manage to leave the house without looking like a Glamour DON'T in college dorm-wear paired with lipstick schmeared front teeth.
But first.
These glorious, luxuriant, comforting high thoughts about fall from a poet.
Fall Fashion Must Haves
I'm very much a minimalist compared to other women in my family and my friends when it comes to clothes – and just like with my interiors, I try to buy less but better. But let's look at some fall makeup first.
*I was compensated for this post and this post contains affiliate links, and I will be compensated if you make a purchase after clicking on my links.
I do like my makeup…it's like an art project to complete everyday!
My mom introduced me to Chanel – just when you thought all mascaras were created equal…
CC Cream
My complexion is less than ideal right now since the state of my 'gut health' is healing. Breakouts on my forehead and nose seem to be associated with gallbladder/liver/bile production/nutrition/absorption issues. Before I concluded this, I tried changing everything (skincare, laundry detergent, makeup…) and tried everything. While things heal and my health improves, I use this wonderful CC cream for full coverage to feel a bit more confident.
Concealer…holy inherited dark undereye circles, batman!
It is velvety and does what it says. There is a reason people are nuts about chalk paint and mineral paints, and this product is sort of the equivalent for painting the face.
Everyday Outerwear
My Kendall + Kiley Jeans Fit So Well and Feel Like 1984
Remember how love handles could play nice before the dawn of low-rise?
I like vegan leather jackets, and my own well-worn black moto jacket was sadly trampled recently in a concert hall so I'm considering this one.
These are great for dressing up with cute boots.
I love an asymmetrical fashion statement, and this dress would cover my sweet gobbly gobbly neck…
This cashmere maxi duster would work with the dress, the leggings, and everything.
Because I'm a Pajamanista…
They're just so happy!
Lacy Metallic For Sparkle
I have been wearing Stella Dot's gold Chantilly Lace cuff and chandelier earrings for years and never tire of them. (Think gorgeous filigree lacy goodness!) These newer pieces are very similar in a lovely silver finish and are rooted in vintage designs.
Ever considered becoming a stylist for Stella & Dot as a smart side hustle?
Should you get on board in October, you'll snag an additional $150 worth of bestsellers!
Score This Cozy Chic Before It's Gone!
A HUGE Thanks
To YOU
You are so kind and supportive of me whether I am knee deep in DIY, trying on new design ideas, exploring timeless and tranquil interiors, struggling with my health, or finding meaning through writing about my personal spiritual journey.
THANK YOU FOR READING with TENDERNESS.
I love that you come here for peaceful inspiration and friendship with a kindred spirit. I appreciate that in today's busy online world, you take time to visit, pin, comment, and shop here in LOVELYLAND when there are plenty of pretty places on the web to browse.
YOUR TURN: What are your must-haves and essentials for the fall season?
In the mood for more FALL GOODNESS?
Take these ditties for a spin:
I independently selected products in this post—if you buy from one of my links, I may earn a commission.
Peace to you right where you are.
-michele
Shop for items you already intended to buy on Amazon RIGHT HERE, and also find home decor here to keep decor inspiration flowing on Hello Lovely!
Hello Lovely is a participant in the Amazon Services LLC Associates Program, an affiliate advertising program designed to provide a means for sites to earn fees by linking to Amazon.com and affiliated sites.