A fabulous house tour with beyond lovely, timeless, tranquil, and breathtaking European country interior design is coming your way tomorrow or very soon (I can't wait to share it!). But it's taking me a little longer than usual to prepare…so 28 Timeless Furniture Finds & Timelessness will get us primed!
Today, as we anticipate what is sure to be an inspiring story for the weekend, I'm sharing two expressions of the same theme: timelessness.
First, a collection of lovely timeless and tranquil pieces at various price points to consider.
About Timeless Furniture Finds & Decor
I appreciate timeless decor that isn't influenced by what is currently strutting down the runway. It's not going to look silly a couple of years from now because it has a connection to the past yet remains functional and relevant now.
When I come across a particularly beautiful find which I think many of you would fancy, I tuck it away – and the links have been accumulating so it's time for the lovely to rain down.
BTW. Thank you for supporting this blog with kind feedback, using inks shared here for decor and essentials and even healthy nutrition. While I am not earning a full time income with this blog, the income helps.
Second, I'll share a few spirit-full reflections about timelessness, quotes to inspire, and peaceful contemplation to nourish our spirits, awaken our hearts, and open our minds. At this very moment, I have no idea what I am about to share…this is how living dangerously as a writer goes.
28 Timeless Furniture Finds
Pretty, Timeless & Tranquil Settees
Lovely Display Cabinets
Martini Table Finds
Pretty Headboards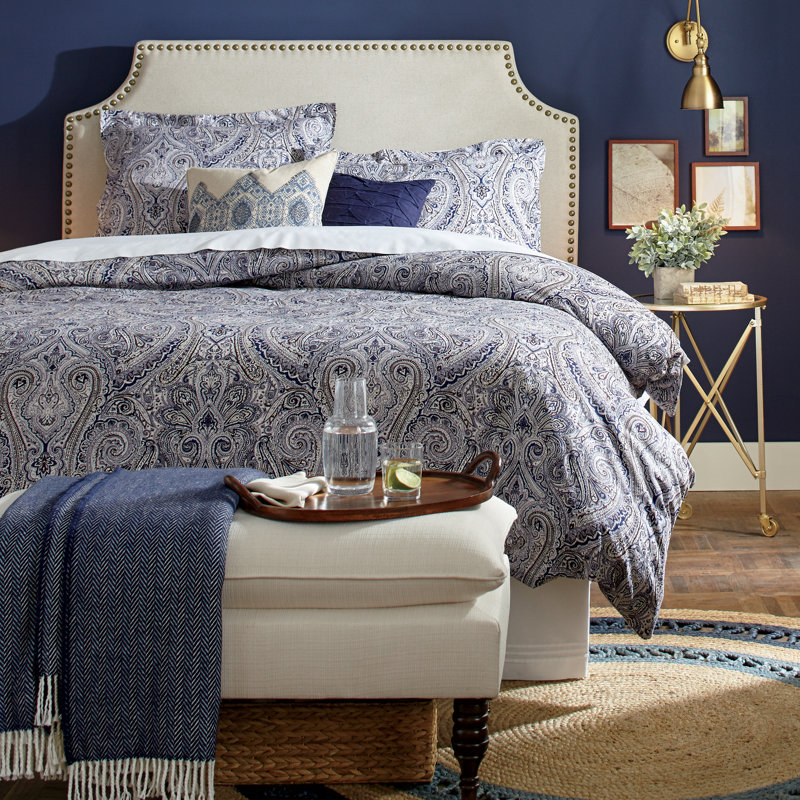 Scandinavian Inspired Timeless Dressers
French Inspired Timeless Chandelier
Beautiful Beds With Timeless Style
2 Bonus Delicious Finds from France & Italy!
I know very little about wine and avoid drinking alcohol more than a few times a month (even though more red wine would be good for my anti-cancer journey!). But last night, I opened a bottle of this just to make dinner a little more special, and HOLY COTTON CANDY, BATMAN. Notes of strawberry and cotton candy, not too sweet and a lovely price ($12).
It has been fun to try new wines curated by Martha Stewart Wine Co. delivered right to the door, and the prices are fabulous.
2016 VOLUPTUEUX MALBEC ROSÉ: FIND HERE.
Do you have folks in your life who are hard to shop for? Me too. But wine enthusiasts love getting wine from Martha in the post! My nephew lived in Italy for a year and loves red, so I had fun choosing an assortment to send him for his birthday. And his fiancée? She was thrilled I introduced her to this delicious Abbazia Rosé Dolce which is so refreshing and perfect for summertime ($12).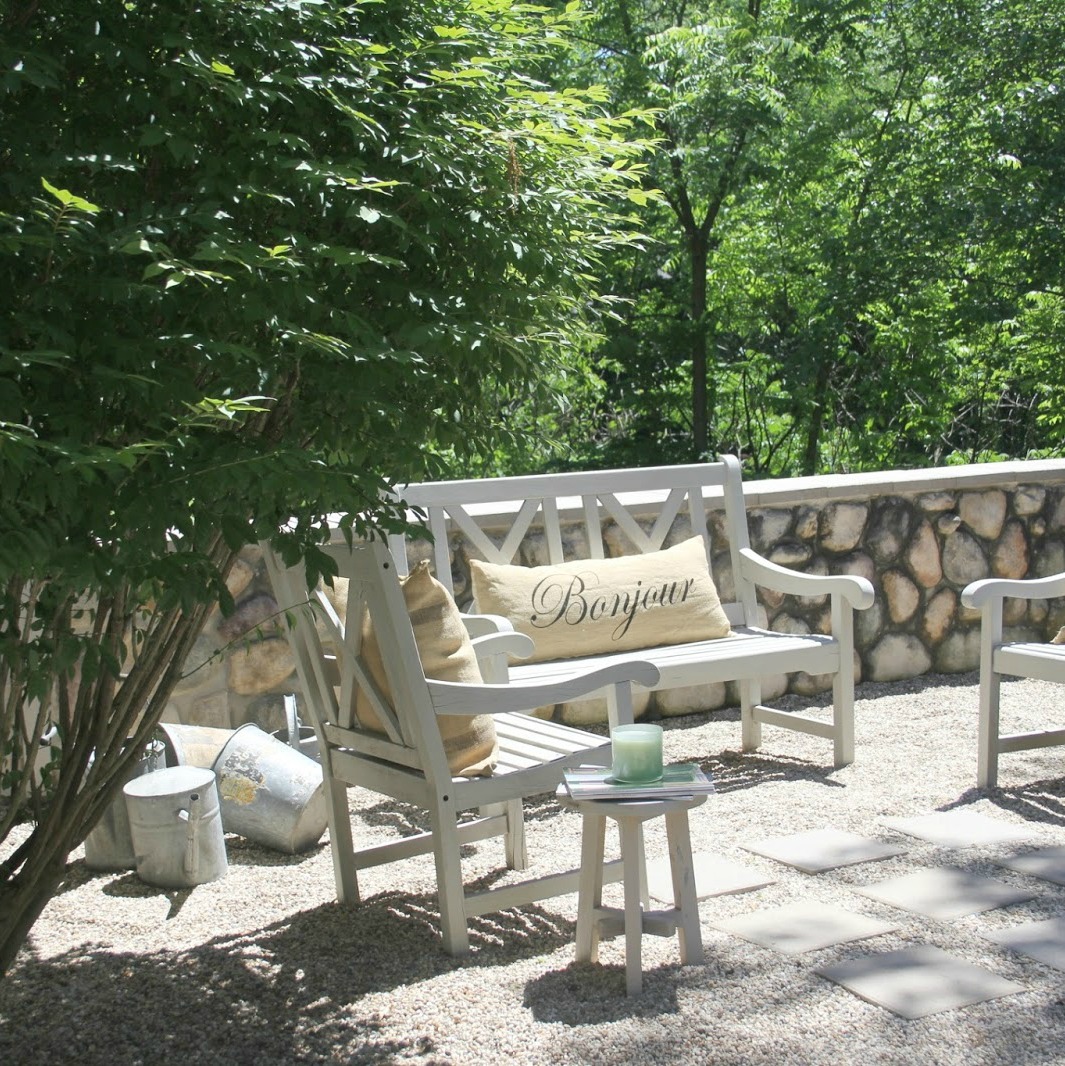 Personal Reflections on Timelessness
I stepped inside from the courtyard a few moments ago where I was at rest on the bench you see above. There, I took time to become centered, still, and open. There is always so much on the to-do list, isn't there? When I find myself all too busy for quiet, then I know I need meditation time more than ever.
At one point, in the courtyard, with my face to the sun, letting my thoughts fly free one by one, I opened my eyes.
Two butterflies circled my head as if playing a game of chase around a tree or statue. I smiled, sensing the day could NOT get better than this. Because time stopped. With my thoughts floating on the breeze, my heart growing more spacious, I could feel my being align with timelessness, with a layer of mystery where there is no fear, no threat, no harm.
Just the other day I experienced a similar profound sense of timelessness.
Our son in Colorado had phoned me on a Friday night, and I shared good news with him about test results for our friend's brain tumor. His heart is tender like mine, and he wept instantly. If you live with cancer or love someone who does, you understand such joyful tears.
The next morning while standing alone in our kitchen, I gazed out the windows above the window seat you have seen in photos. I thought about my friend, then my son's tears, and how I wanted to send her a special gift.
Suddenly, a hummingbird hovered impossibly close to the window. My heart swelled as I edged closer to the window seat where a cardinal replaced the hummingbird! Mere inches between our beaks, with only a pane of glass between, a blue jay then appeared just before two chickadees, then the butterfly.
What rapture. What bliss. What abundance.
Nothing like this has ever happened. From start to finish, the universe's full winged rising to meet me lasted perhaps 8 seconds as I clutched my heart. But my soul, my spirit, and my core (where sweetness lives) experienced timelessness. The infinite broke through.
My heart opened like the black walnuts I see scattered everywhere by the squirrels on our woodsy lot.
Back to earthly time, I snapped a photo of the window where maybe it was angels who swooped, disguised as singing creatures of the air.
Their presence felt like a consolation that there are indeed guardians of the resurrection, moving in a realm we cannot see. When you breathe air so thin, so rich with otherworldly atmosphere, you cannot help but exhale hope.
Heaven and nature sing.
And you know without a doubt, it's all for you.
Every bit.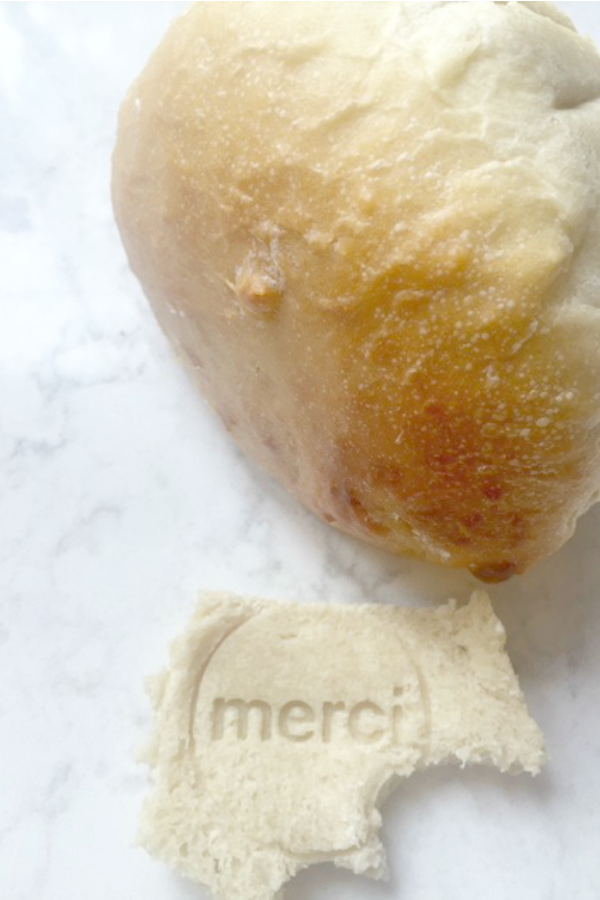 I wish I knew a secret passageway to enter encounters which transcend time.
Surely, deep desire plays a role. Gratitude and quiet stillness too. Surely Grace leads the way.
All I know is that I am broken but enough.
Broken into love not for me, but for the whole wide world.
For people, for the planet, and for delicate lovely butterflies delighting in ring-around- the-rosie.
What can I do in brokenness?
I can reflect light and try to align with purity.
And I can pray.
I can say YES to every invitation to let go.
That's a good start.
Wishing you a timeless breeze of mercy and strength to carry you when time seems not on your side, when earth's gravity is too much to bear.
p.s.
Mystical language is not for everyone – forgive if this experiential heart-talk rings too odd. You're so wonderful for even reading it.
p.s.s.
I shared pics of my house HERE and personal reflections the other day RIGHT HERE if you missed it.
I independently selected products in this post—if you buy from one of my links, I may earn a commission.
Peace to you right where you are.
-michele
Shop for items you already intended to buy on Amazon RIGHT HERE, and also find home decor here to keep decor inspiration flowing on Hello Lovely!
Hello Lovely is a participant in the Amazon Services LLC Associates Program, an affiliate advertising program designed to provide a means for sites to earn fees by linking to Amazon.com and affiliated sites.