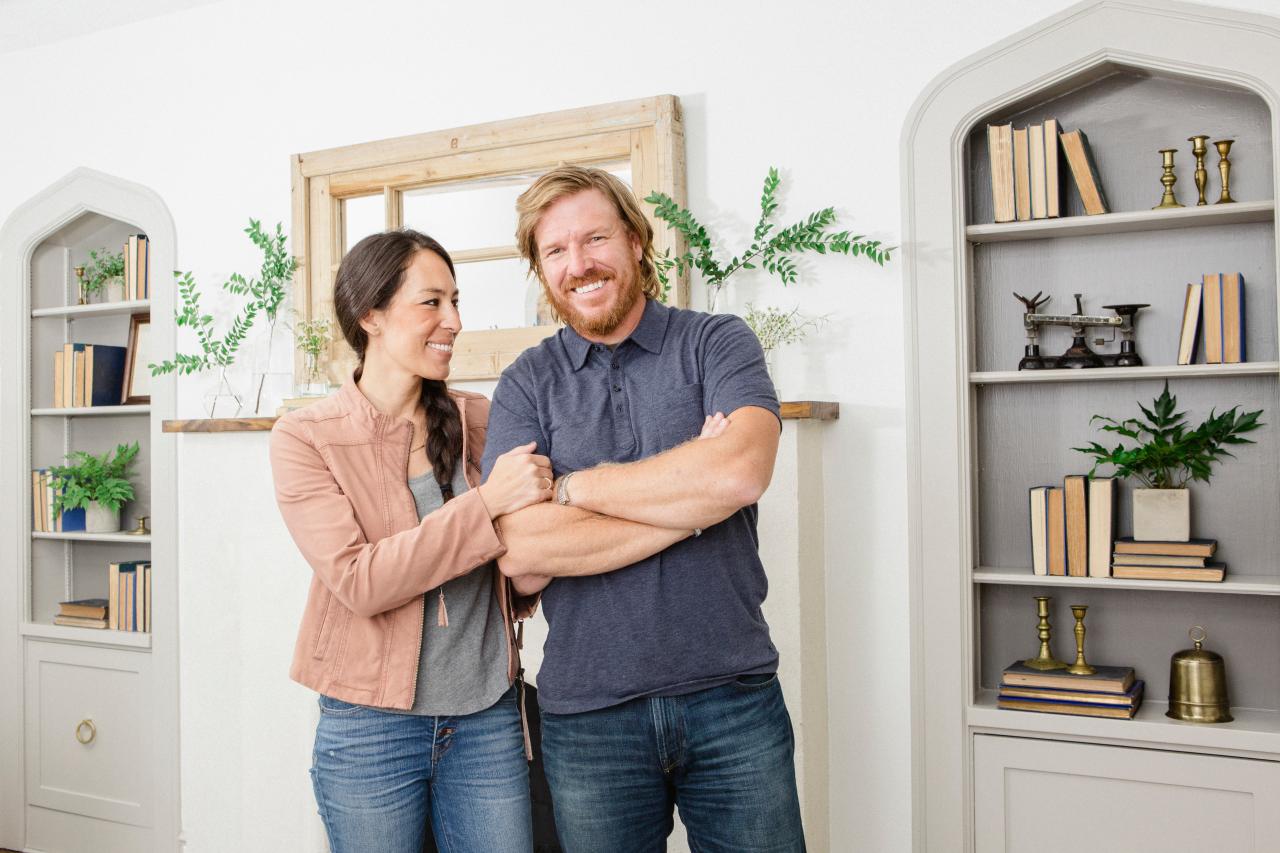 Time for another FIXER UPPER and Chip and Joanna Gaines FIX for us design, decor, and renovation geeks who need our daily dose of decor inspiration, decorating ideas, and sources to create the look ourselves! BTW, I just visited Magnolia Market at the Silos and shared 22 Tips to Know Before You Go!
Did you see my other post featuring my favorite Fixer Upper renovation?
Up for consumption today is a Fixer Upper take on a historical project for Courtney and Joey Scrivano, who were ready to upgrade from their modest loft to a house where they could raise their child. Built in 1927, this Tudor-style home needed updates since it was lacking in functionality and modernity. One of the major priorities was creating a beautiful and true master bedroom suite. With their renovation budget of $200,000, Chip and Joanna Gaines tackled this fixer upper home, all the while preserving the home's historic charm. Are you ready to explore this beautiful home renovation where the FIXER UPPER crew breathed new life and love into it in order to meet the needs of a new modern family? Awesome. Oh, yeah. Care to feast on a few home decor and furniture suggestions from a long time admirer of Chip and Joanna Gaines ('twould be moi). Cool. (Affiliate links follow and when used to complete purchases may earn me a small commission.) Onward.
Interior Paint colors? The strategy is painting walls a light color and trim a few shades darker (but still light!).
These are guesses…for the walls? It looks like SILOS WHITE
For the interior trim? It looks like YARN.
HGTV Fixer Upper Decor Photos: the Scrivano 1927 Tudor Remodel!
1. Let's start with the charming CLASSIC kitchen.
What was Ms. Scrivano's favorite part of the whole renovation? "The banquette in the kitchen, hands down. We use it every day. Even though the dining room is right next to the kitchen, it's nice to have the casual spot to sit and have coffee or get work done. We recently had our son's first birthday party and loved having the extra seating. Nico is not a big fan of his highchair, so I can sit him next to me on the banquet bench while we eat, and he feels like a big boy. It's a beautiful design feature in the kitchen and just endlessly useful. "
It truly is a design coup in this narrow kitchen! Tucked into the corner like a private cozy nook in your favorite restaurant, it's perfect for a quiet breakfast for two or a few more if you pull in a couple of the dining chairs. The brass and gold accents add so much classic appeal too.
If this was my own kitchen, I might choose a very French inspired cafe table like this one:
Like all the brass hardware in this kitchen? You will want to visit this story! This arched built-in is unique and contrasts sharply with the muted quietness of the light grey painted trim throughout.
I love the classic design and style of these kitchen canisters below, and since I found the source, you can snag the exact ones!
If you watched this Fixer Upper episode on HGTV, you may recall that Joanna initially did not plan on adding an island, but she then added this airy mobile one, and I am reminded how cost effective a purchased kitchen island is for kitchen designs since so many folks want an island, and they can eat up a chunk of the budget.
Here is another example of a friendly priced mobile island:
2. Living and dining room transformations!
This Tudor came with so many gorgeous details like the Gothic archways, and the decision to paint all the trim light grey to contrast with white walls gave this home a very contemporary, fresh and young update.
The design styles this couple appreciate? "We both appreciate many different styles, from farmhouse to industrial to European, so it was important to us that the character and the personality of the home lead the design, with just touches of what we both like. I don't know how they did it, but they stayed true to the home while bringing in some traditional elements for Courtney and clean, contemporary touches for Joey (including that big, bold tub in the master!). The black and white tile in the kitchen and exposed brick in the pantry are definitely two focal points that feel so right for our home. It all blends together in a really fun and surprising way, but nothing seems out of place or forced. Joanna and the design team are pros and have such great vision and feel for spaces. We never doubted them for a second, but it's truly so much better than we ever could have dreamed."
I found the dining chairs!
Here's another stackable ghost chair option:
If you are in the market for gold toned flatware, here's the exact set Drew Scott of the Property Brothers bought for his Honeymoon House dining room.
How about a few of these Mongolian pillows on the sofa?
How about the exact coffee table used in here!?!
I found a couple of contenders for the French linen upholstered armchairs in this living room. This first one is very affordable, and the second one costs more but looks worth every penny!
As for the hardware, it looks to be quite similar to the exact oil rubbed bronze oval knobs I put in my own home:
Isn't the coat tree fabulous and so unexpected? A great idea in an entry when you want an airy, modern pop of black.
3. A tranquil master bedroom suite.
This master bedroom is not huge, and there were some challenges posed for the master bath since the homeowners insisted on having a full size soaking tub in the relatively small space. But as you will see, Chip and Joanna Gaines made it work. The room is restful, simple, and a wonderful example of smart, small space design.
What did the Scrivanos appreciate about this renovation? "For us, it was really fantastic to turn over the renovation project completely. We were able to provide a lot of input on the front-end of what we wanted and needed. Once the renovation started, we were kept in the loop and involved in any major decisions, but didn't have to deal with a million little decisions or daily issues that crop up when you do your own renovation."
Similar bed here:
It was fun to see that Joanna chose a calacatta gold marble hexagon tile for the shower floor in the master bath!(did Joanna see our own fixer upper's statement wall with the exact tile and copy it? HA! I'm goin' with that.)
I recognized the shower fixtures right away since they are the same ones we put in our master (Kohler Purist).
The trim kit doesn't include the valve, which you purchase separately:
You can order this calacatta gold marble hex tile in a 2″ or 1″ tile configuration. I was just explaining to my friend Denise yesterday that tiling with mosaic sheets is the frackinBOMB for DIYers since you're not buttering each of those individual tiles and spacing them. Instead, the 12″ sheets go up a lot quicker. Here's the tile:
The choice to do this inlaid tile in the wood floor was interesting yet not my favorite. I think I would prefer a cozy rug. To each his own!
One last image of the Scrivano's beautiful porch which had to be opened up and made for some engaging TV as Chip uncovered it. Isn't it charming with those repetitive arches?
I'm loving the porch furniture, and I have always loved this Safavieh chair which would be right at home on the porch:
Did you see this episode of FIXER UPPER?
Don't miss my tips for visiting Magnolia Market at the Silos and this story about Magnolia Table!
Peace to you right where you are.
~michele