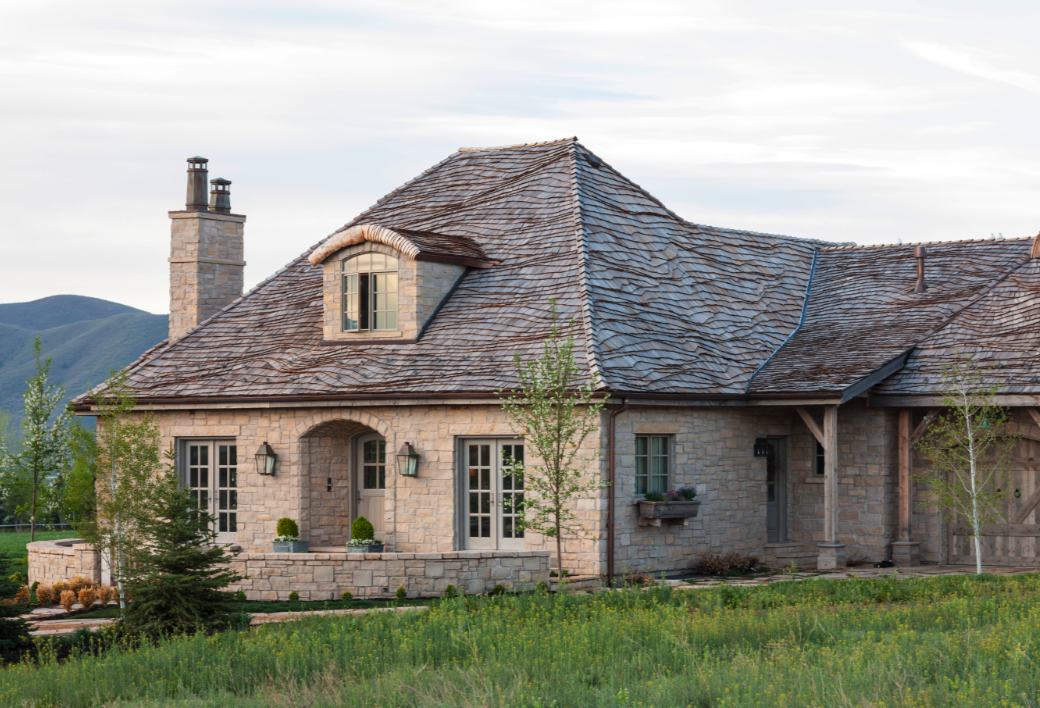 Today we're touring a French Country style cottage I enthusiastically shared years ago as it belongs to my blogger friend, interior designer Desiree Ashworth of the inspiring, Decor de Provence.
This exquisite home Desiree and her family share in Utah, was lovingly built by her father and contains treasures scoured across Europe which reflect her love for timeless, vintage, country splendor. It's not fussy or precious, and it has all the rustic character and romance which typically can take a century to earn.
Desiree loves sophisticated shades of blue-grey, aqua green, and turquoise, and you may remember her prior home, a Gustavian style masterpiece, photos of which are plentiful on Pinterest! This home departs from the lighter, airier and more feminine decor in that prior home with its rustic ceilings and richer colors.
Enjoy this home tour of Desiree's French Country nest, find a few home decor suggestions, and take away timeless and tranquil ideas for your own decor plans.
Source: Country Home magazine  Styling: Bonnie Broten
Affiliate links follow: you won't pay more, yet I'll earn a few pennies.
 What do you think of this home's beautiful architecture?
*you may want to visit her prior home (a French chateau)*
It truly is one of my favorite homes of all time, and I'm happy to say I have more of it to show you! Part two is coming.
Peace to you right where you are.
michele
xox