Today's BEMZ Slipcover For Ektorp Sofa: Lovely Luxurious Ikea Hack is especially for fans of slipcovers and Ikea furniture. If you caught my post the other day, then you know I just returned from Arizona, where my family resides and where we bought a love shack of a fixer upper no. 2 (a way easier DIY makeover than the Chicagoland fixer upper!!).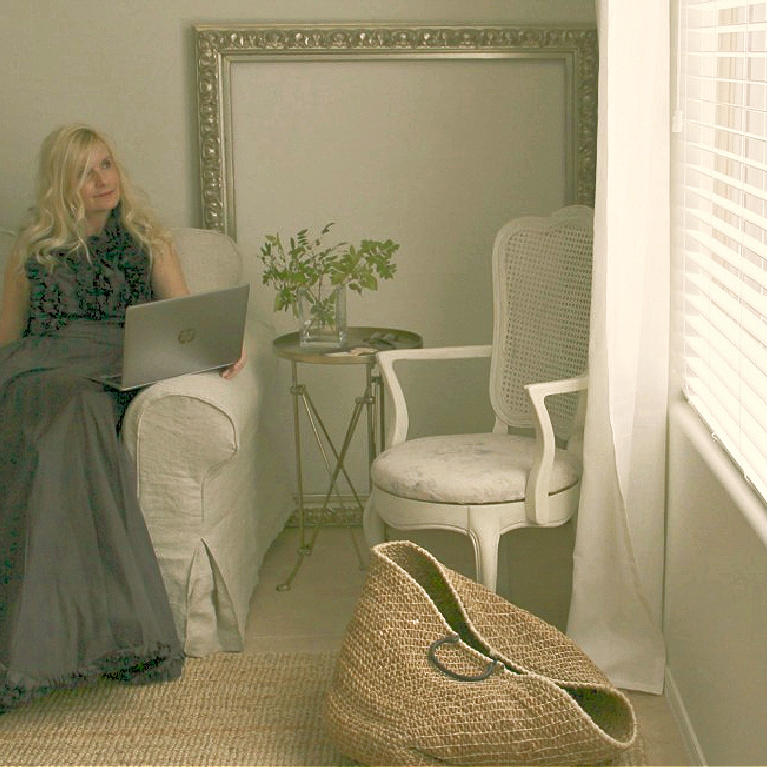 My Ektorp Sofas Got a Luxurious Ikea Hack from BEMZ
While my time was limited for renovation projects this visit, it was exciting to open a big box of slipcover goodness from Bemz Design to transform two Ektorp sofas from Ikea.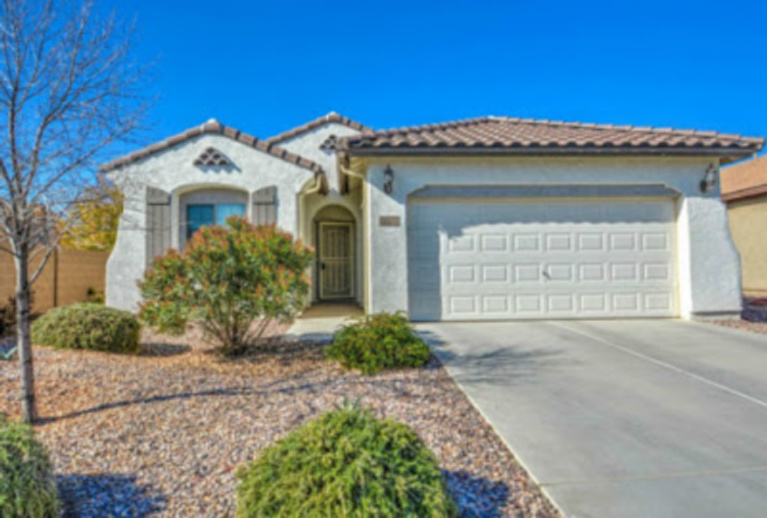 Bemz invited me to select a fabric from their lovely collection to have custom covers created for the Ikea Ektorp sofas we purchased for the living room.
These are not your run of the mill slipcovers, friends. Take the Respect collection from Bemz:
Not Just Any Slipcovers
They create SUSTAINABLE covers, where leftover fabrics from the clothing industry are:
collected
sorted by color
shredded
ground into cotton fibers
and
spun into yarn.
Those fibers get mixed with recycled plastic bottles, and then the yarn is woven into a new textile for pieces in the Respect collection.
Is all of this soaking in?
Bemz not only takes waste and recycles it into lovely without using water or dye, but their sustainable creations then extend the life of Ikea furniture.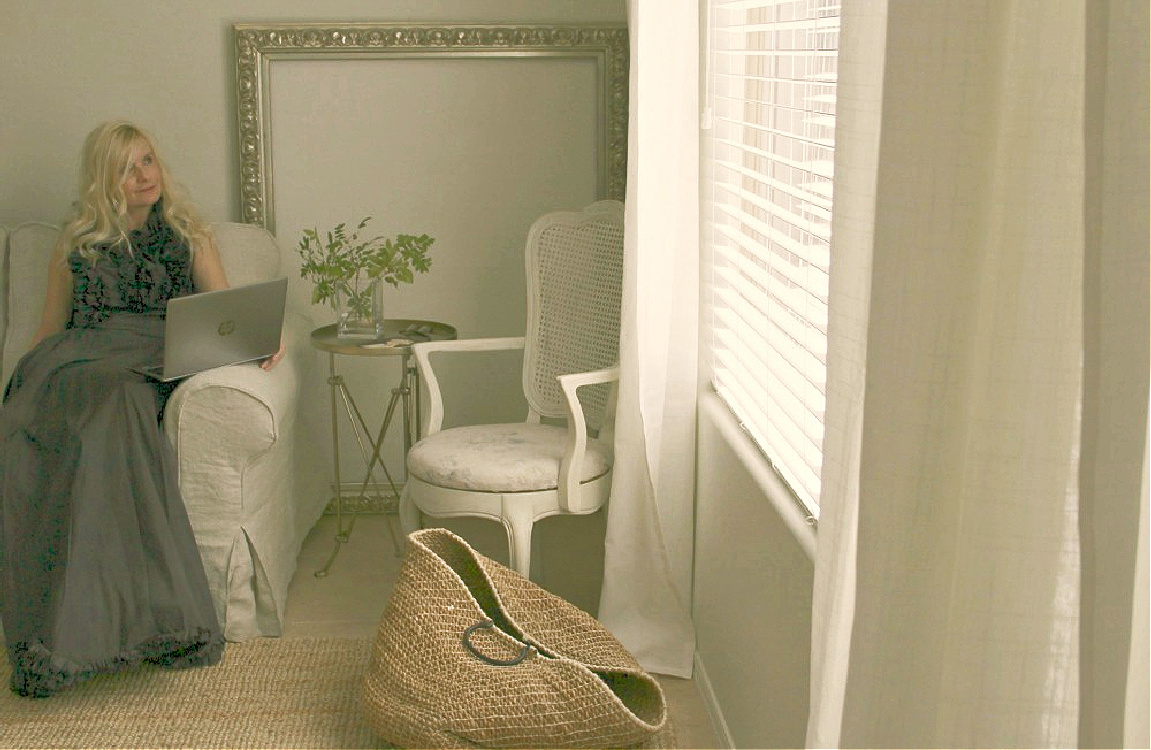 Renovating Another Home!
The makeover is underway so there aren't gorgeous finished rooms to share yet of the desert getaway (which is part investment, part maybe-retirement-home, and mostly a toasty lovebungalow to escape the cold), and today we'll take a peek at progress in the living room where a dated Southwest styled space is getting its Euro-Serene-Timeless ON with a smart furniture extending option!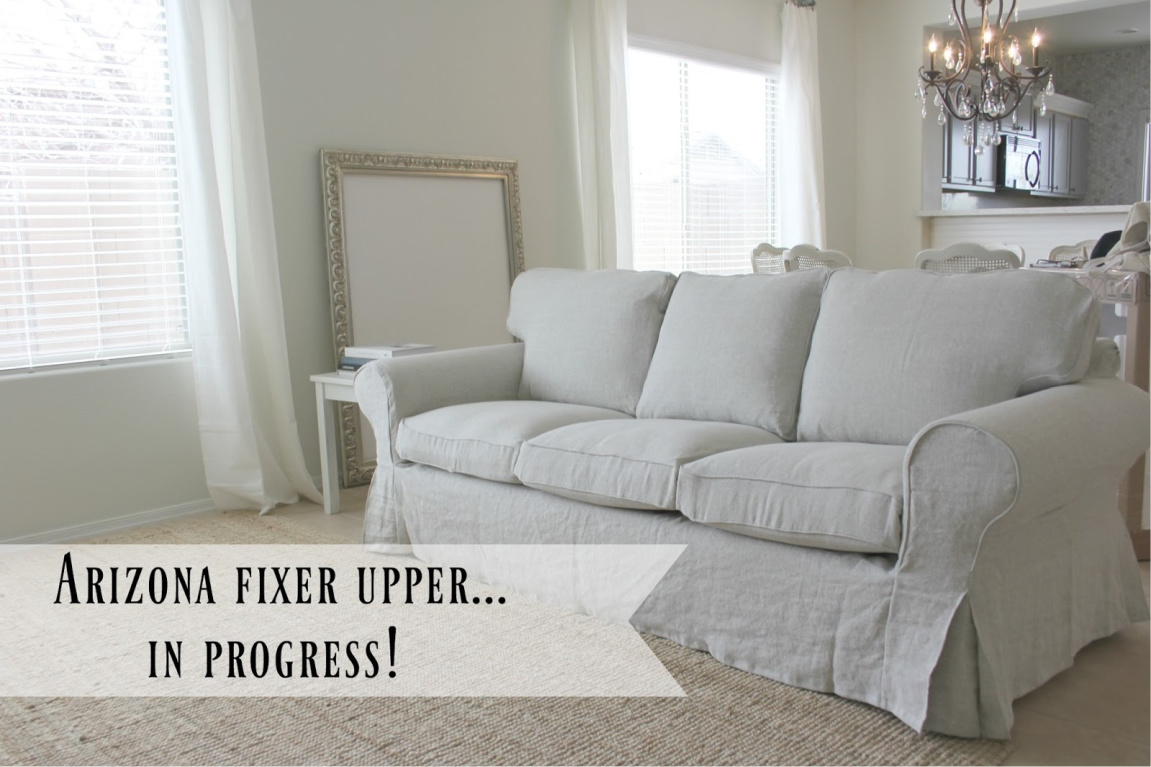 Living Room: Before
Below is the BEFORE living room at the fixer upper with its earthy browns and reds and masculine furniture from the previous owner.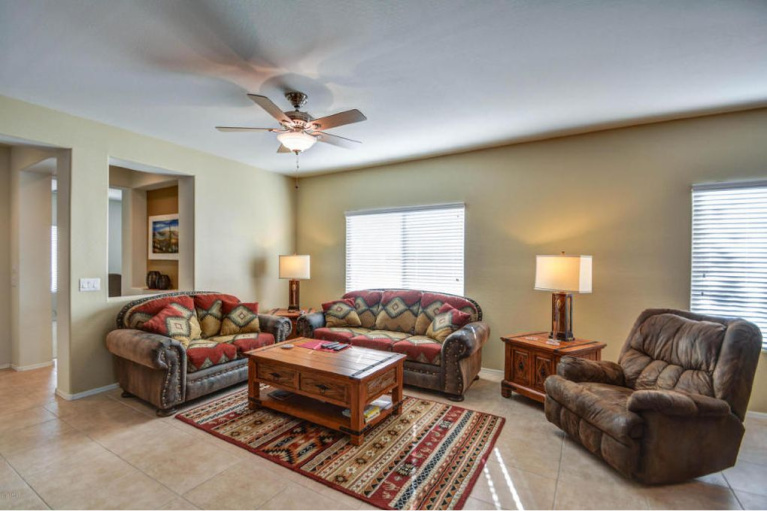 The floorplan features an open concept for the living and dining areas, and today's focus is a simple design enhancement from Bemz for the living room sofas to provide instant
"ahhhhhhh."
By the way, don't even tryyyy to put a price tag on a peaceful AHHHHHHH moment…it's money…and capturing it is what Hello Lovely is all about…it's howwe all want to feel when we arrive home.
Here's another shot of the BEFORE living and dining rooms when we toured the house.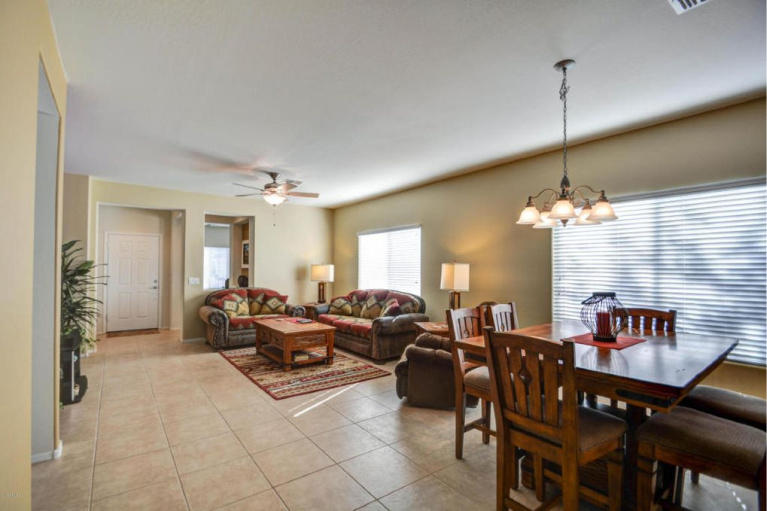 Decor on a Budget
We're starting completely from scratch for all the furniture and accessories and bought two Ikea Ektorp sofas (his and hers!) for two reasons:
Budget and lounging lovely…one for him to stretch out, one for me. I'm a fan of beachy/casual/white, and Ektorp sofas have garnered a reputation for beginning life as a temporary fix and then lingering as an unexpected informal find.
Here is one of our white Ektorp sofas in the Arizona living room with newly painted walls in Valspar Salute.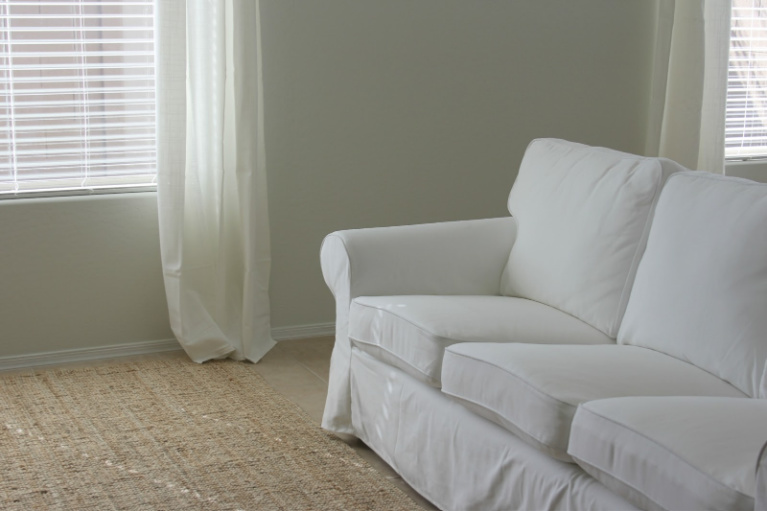 I'm cool with the white Ektorp covers. They are good. They're fine.
But I'm also keen on a luxurious Ikea hack.
So when Bemz came into the picture…
Ya know?
Choosing Fabric for a Custom Slipcover
Picking a fabric from Bemz to dress up the Ektorps was easy.
A longtime fan of online shopping, my only worries were (1) making a good fabric choice and (2) whether the covers would look as good in person as on the Bemz website.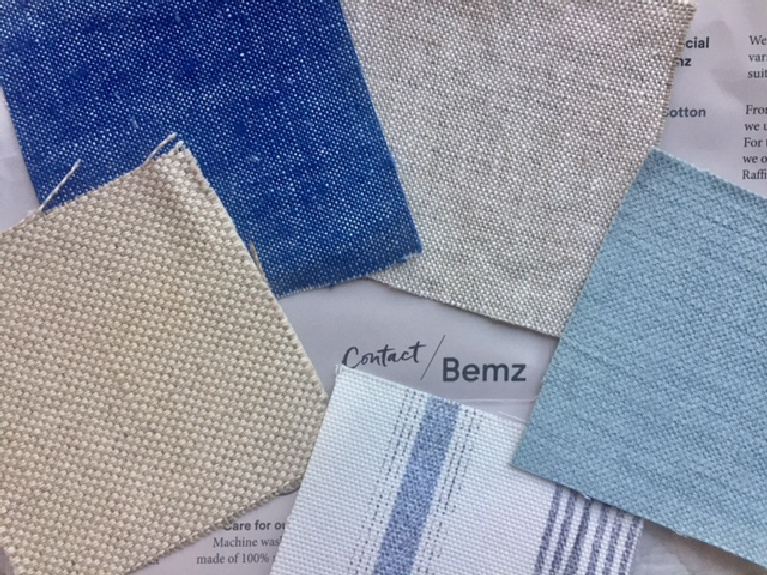 All of the Bemz samples had a gorgeous hand feel, and I even took video when I opened up the sample pack here.(Please follow me on IG @hellolovelystudio!)
On the back of each fabric swatch is detailed info to keep the ordering process organized and easy, and I couldn't wait to have those babies sewn!
Some of you asked me about Bemz shipping costs, and here is a link to specifics, for customers in the USA. Shipping is a flat rate of $20, and there are no customs and duty fees tacked on to that for orders $800 and less.
But you'll run into paying fees for orders above $800 so keep that in mind when ordering (maybe place multiple orders to avoid fees that have nothing to do with Bemz?).
Are you even surprised that I immediately fell for a natural Belgian Linen fabric from Designer's Guild?
Belgian Linen
Thick, luxurious, and nubbygood, I knew its timeless Euro essence would enhance and help our plain ol' Ektorp sofas live large.
It was helpful to to see a rendering of the linen on Ektorp on the Bemz site as well.
There are all kinds of reasons to invest in a new cover for Ikea furniture, and one of mine was design flexibility.
As a creative free spirit, I grow easily bored and get the itch to change things up to suit my mood. Care to hear a giant bonus of aging? No more apologizing for the gift of such a spirit.
Classic white sofas work superbly for creating a coastal, informal, beachy vibe. Yet what a lovely bonus to be able to dress up the Ektorps in warm, natural, high quality linen:
WHENEVER I FEEL LIKE IT,
or WHENEVER I WANT WOW;
and WHENEVER I CRAVE LUXURY,
WHICH FOR NOW IS…A L W A Y S.
Here is a close-up of the Bemz Belgian Linen custom cover on our sofa: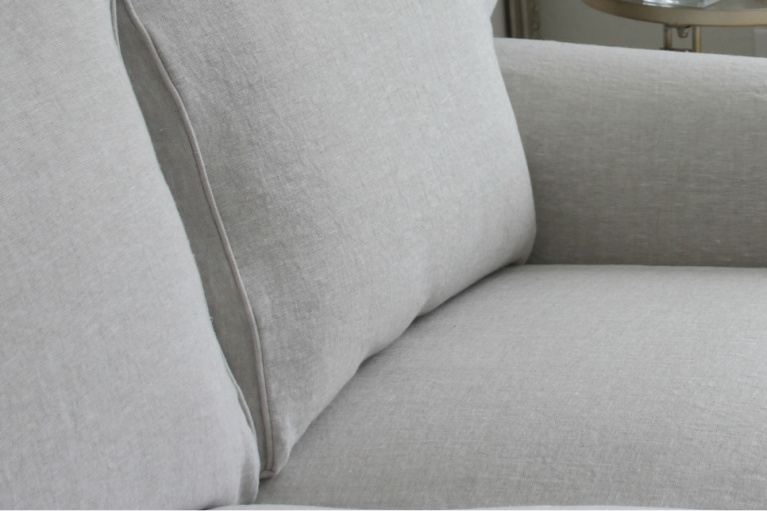 Dressing the Ektorps in a New Look
It took about 20 minutes to get each cover on properly, and the hand feel of this linen is heavenly sunshine…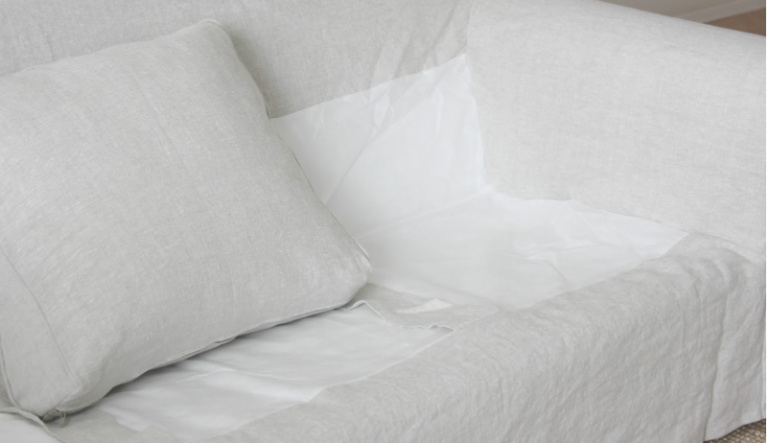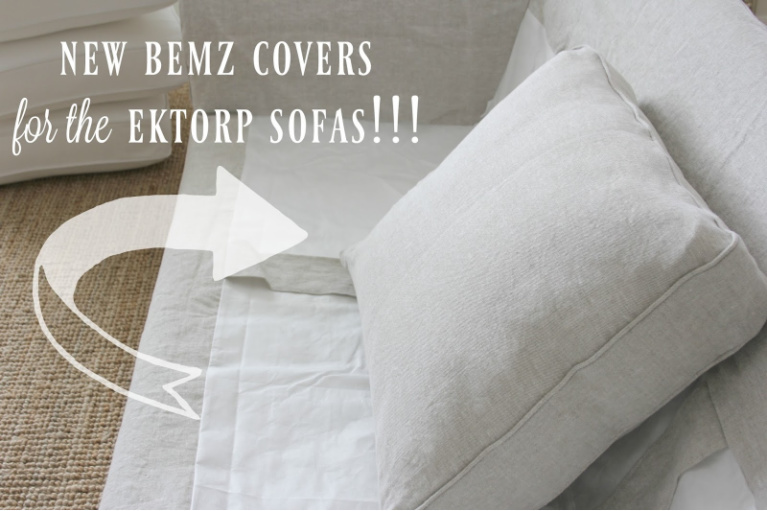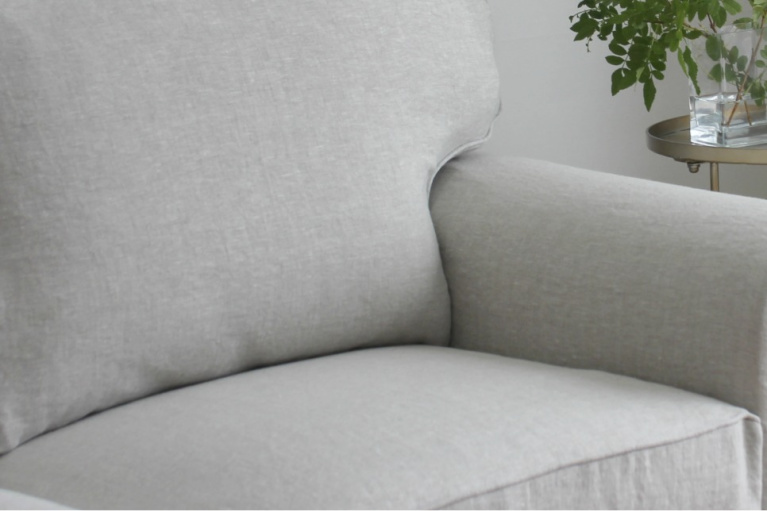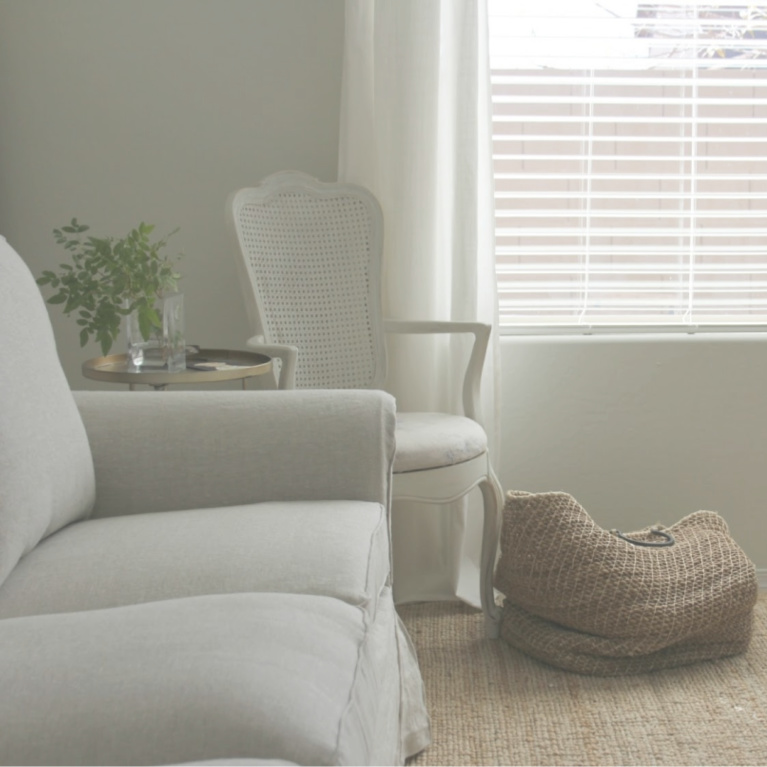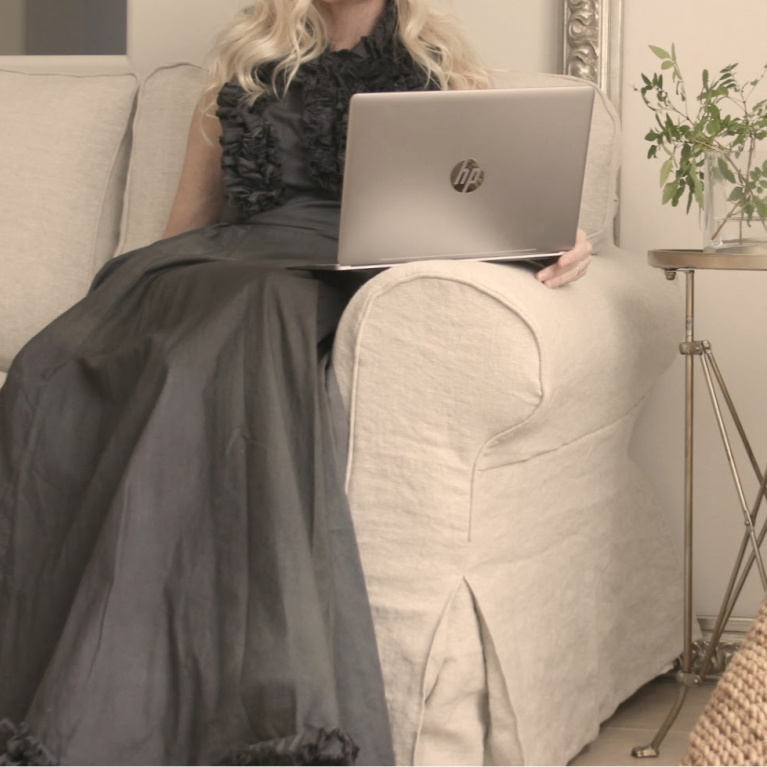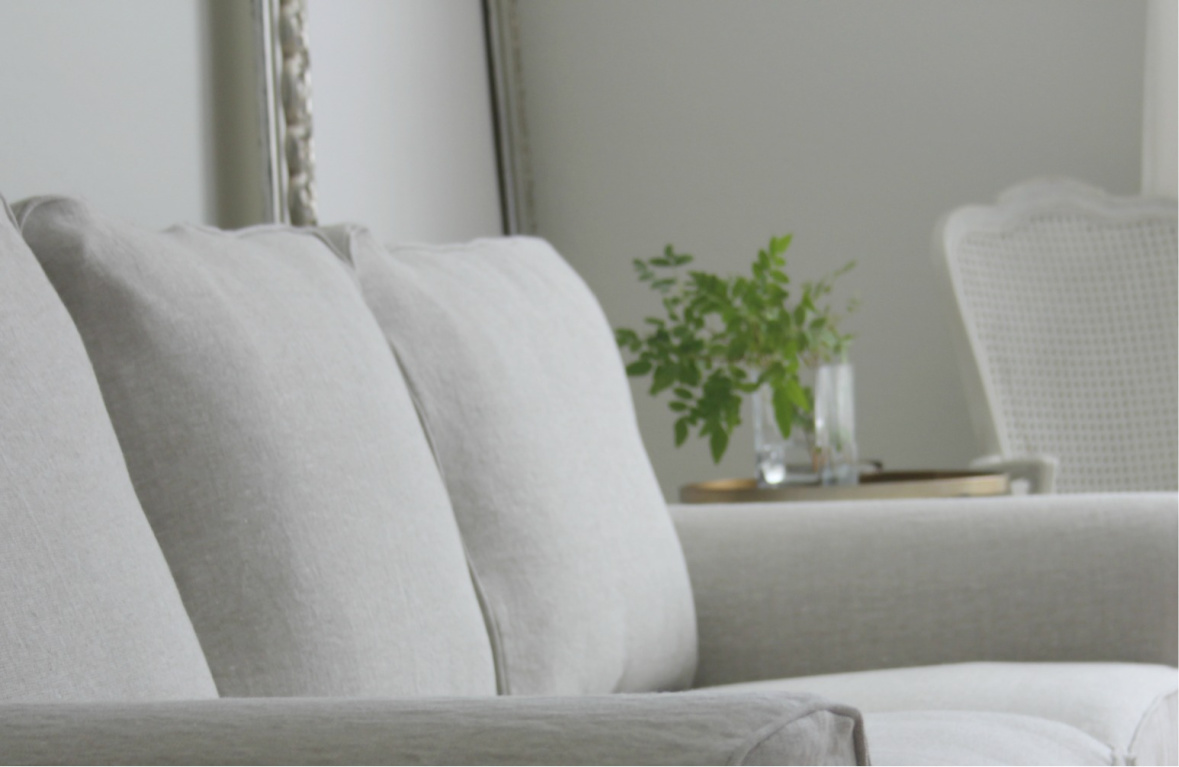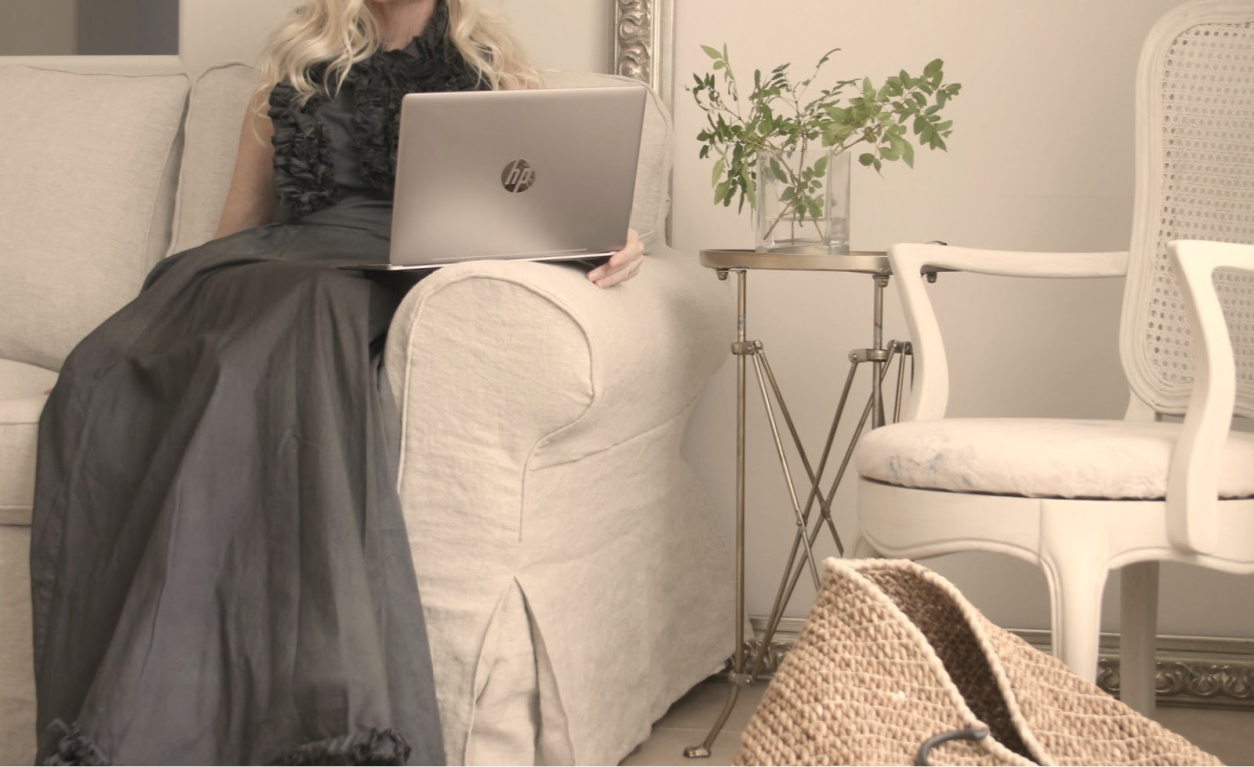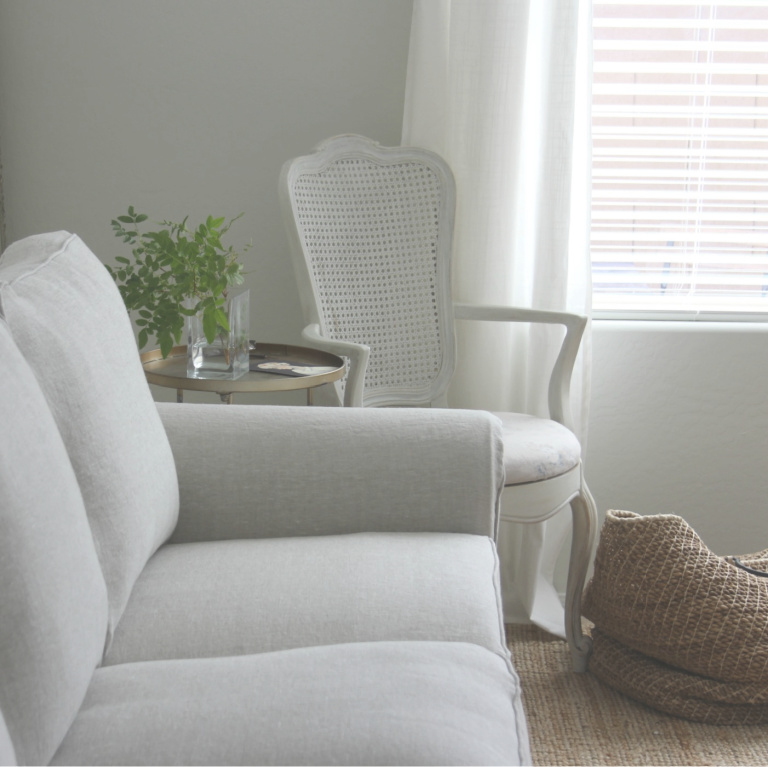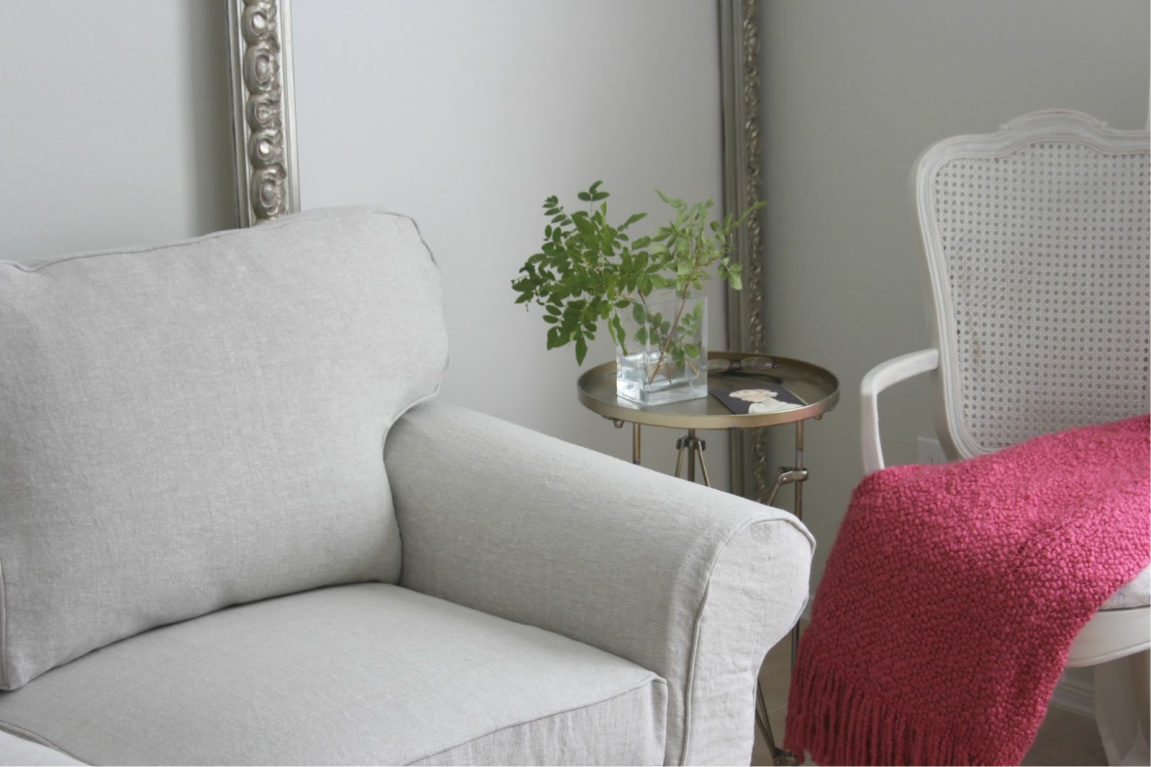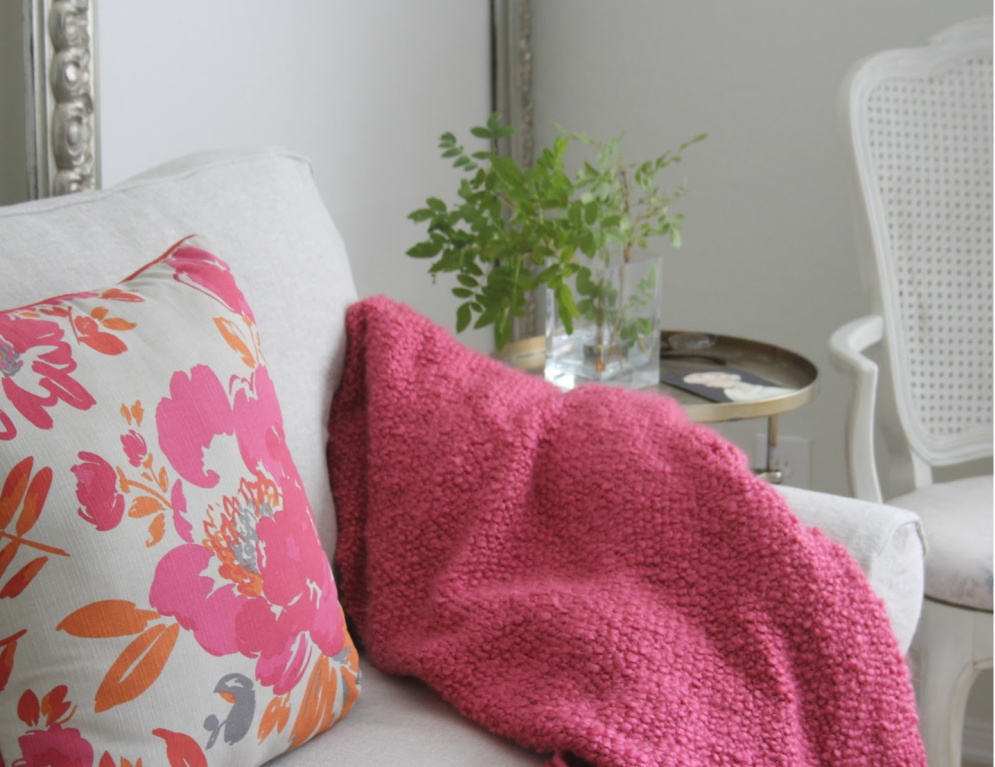 More Work & Decor to Come
We remain happily busy at work on this place and will be returning to the site a week from today!
A big thank you to TO MY SISTER JO for snapping photos
for this shoot.
ANOTHER HUGE SHOUTOUT OF GRATITUDE TO BEMZ! Your commitment to SUSTAINABLE PRODUCTION is so honorable. Thank you, Bemz, for caring so much about the earth and recycling.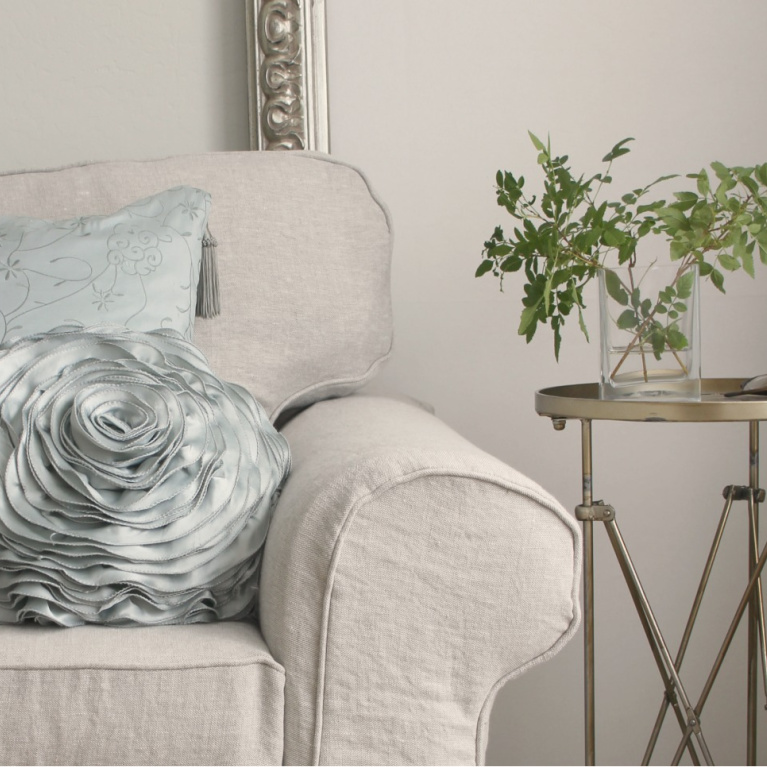 I am having a blast decorating this Arizona fixer upper, and I hope you'll stick around for the journey! The makeover from Southwest Masculine to Euro Serene will be a dramatic, budget friendly, lovely one.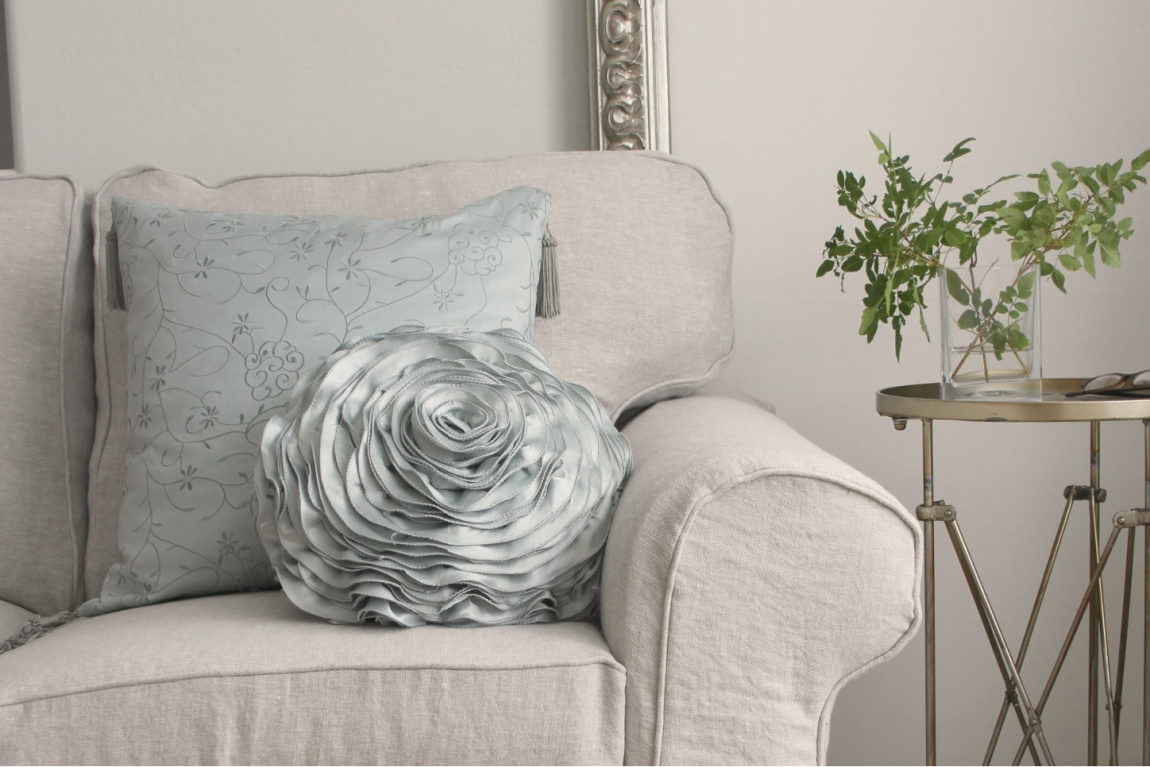 Thank you, Bemz, for partnering with me on this story about creating timeless and tranquil peaceful decor at home.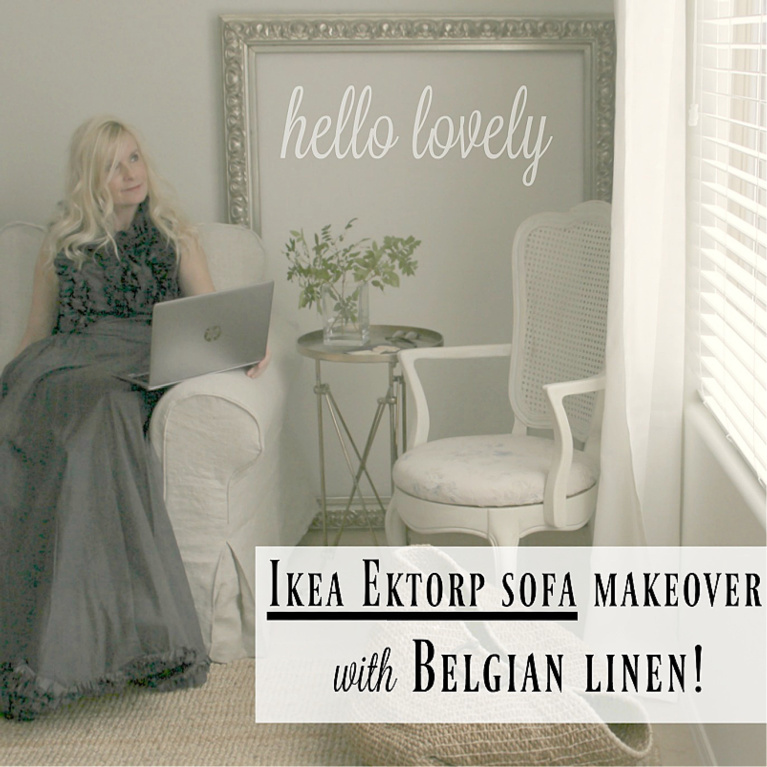 I independently selected products in this post—if you buy from one of my links, I may earn a commission.
Peace to you right where you are.
-michele
Shop for items you already intended to buy on Amazon RIGHT HERE, and also find home decor here to keep decor inspiration flowing on Hello Lovely!
Hello Lovely is a participant in the Amazon Services LLC Associates Program, an affiliate advertising program designed to provide a means for sites to earn fees by linking to Amazon.com and affiliated sites.