You guys!
It's time for more
ugly pics of the fixer upper!
Showing you the unlovely is not my fav
yet what I promised I'd do.
Remember where we began a year ago?
before
This is our stunning entrance boasting:
*mauve door with assorted dents from break-ins
*dying shrubbery, weeds and grass surrounded
by dying shrubbery, weeds and grass
*ant-infested stone walls with eroded tops
*privacy!
*more overgrown garden beds than
you can shake a selfie-stick at
I mostly felt all:
Ya know?
before
We wanted a professional landscaper to address it all,
but since no one could fit the work into their rotation
for another month…
yep.
Power tools and RED BULL.
No, the interiors are not done.
But we hightailed it outdoors since we're
depleted from indoorsy DIY.
(Catch my tone there?
I continue to struggle through this
weird complete sobriety treatment for chronic migraine…
relying on a lot of grace, comfort food,
and magnesium right now.)
before
Here is the path from the driveway to the
front door…weeds to the left, moss to the right.
The woods are beautiful and create an
incredible buffer from the street below.
during
This path downhill to the street was
invisible for years until our son cleared
the trees and brush to bring it to life.
*a pretty pause and palate cleanse*
This was hand delivered by our realtor friend
one year to the day we closed on the fixer.
Thank you, Cleo.
(Lots of emails from friends over the last
year inquiring about all the merch at Target
with my blog's name…i haven't seen a dime,
and it's a tad annoying til I remember
a phone conversation with Rachel Ashwell
years ago…she told me she absolutely
loved what i named my site…Rachel's
stamp of approval–that's superior
to cash for me, so carry on, posers who
continue to hijack thunder and traffic
of the original Hello Lovely.)
One of our first outdoor projects was painting the
garage doors which were a khaki color
and did not relate to the siding.
Powerwasher and paint sprayer to the rescue
for the doors and furniture I scored from a
friend's glam sale.
Here's a similar set if you need one or twelve.
I mixed half Farrow and Ball's Hardwick White
with half Cornforth White.

before
This is the south side of the property.

before
And this is north.
before
The patio is something I long to salvage
(much to my beloved's dismay) and since it
was sinking and graded improperly, it had
to be demo'd and regraded, which is
as far as we got
since
my three men
began to curse and directed their
attention elsewhere.
How does that shift play out for a peace-loving,
sober, chronic migraine sufferer
living among 30 thousand
unfinished projects
and a patio in pieces?
Actually I am very grateful they were willing
to even address it.

during
(The upside?
The bid was over 3 grand just
to re-assemble…so there's that.)

during
Oy.
during
These dirty kids once lived behind
my belly button; now they are my world.

during
during
I found this trellis at the sweetest estate sale…
this will someday be a charming path from
the driveway to the back door.
during
I imagined hostas along the path
to the front door then changed my mind.

during
Taken from the stairway, you see the men cleared
hedges and shrubs inside the courtyard
except for a burning bush
which needs to be thinned.
See where I'm going?
Lavender, boxwood, pea gravel…
very French courtyard meets quirky cottage.
I kept it wispy light.
Still a work in progress,
it's now functioning and evolving nicely.
We will soon cap the wall, add accessories,
and tamp down the gravel, but I can
already tell you I love how it looks and feels
under bare feet–beachy with no jagged edges.

before
The east side of the property was lush with sickly plant life.

during
Resurrection will happen soon.
This area is on the east side, and I'd like
to transform it into an outdoor dining oasis,
enveloped by the beautiful mature trees.
Mary is from a historic 1858 property across town,
and the owner would like us to buy the house
(be careful about complimenting a homeowner's property!)
but is not yet ready to allow me inside!
The path is looking cleaner with roses and box
and dressier than if I had massed those hostas.
I plant herb filled pots every year: this one is
rosemary/thyme/basil/parsley/mexican heather/stonecrop.
I brought home all sorts of samples of stone to use in the
courtyard but liked the simplest concrete pavers best.
You can even make your own…click here.
This pile times 30 is what we have been burning.

before
We demo'd everything outside the courtyard walls
and planted more box and roses to soften the landscape.

before
during
Is it time to light the friarwerks yet?
No, ma'am.
If you had told me a year ago that we would
opt to work on the landscape ourselves,
I would have…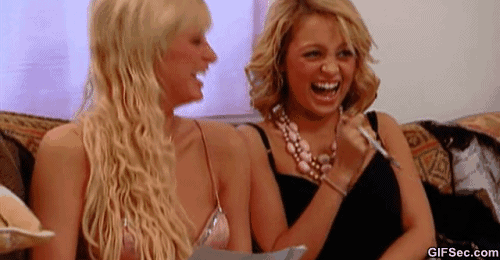 But after all this wild indoor DIY, why not?
We are tired.
I doubt we will ever
take on anything like this again,
but
my sense of humor is still intact;
I still feel like this about my man:

you make me so happy, KYLE HANAGAMI!


My heart FLOWS with sweet gratitude
for the many lessons
(even the Owen Wilson WOW lessons)
along the journey, and I can't wait
to share the pretty pictures of the future
we hopefullymaybemostlikely will
collect someday at completion.
And I am so thankful that you would
take the time to tune into our journey.
You have made us feel supported
and cheered us through challenging days.
You are beautiful souls. You are.
Please come join me
in this DIY adventure by
clicking here for all my fixer upper update posts!
p.s.
Leave us some comment love!
I independently selected products in this post—if you buy from one of my links, I may earn a commission.
Peace to you right where you are.
-michele
Shop for items you already intended to buy on Amazon RIGHT HERE, and also find home decor here to keep decor inspiration flowing on Hello Lovely!
Hello Lovely is a participant in the Amazon Services LLC Associates Program, an affiliate advertising program designed to provide a means for sites to earn fees by linking to Amazon.com and affiliated sites.