My Home Renovation: Hello Lovely Fixer Upper {week 42}
July 14, 2016
before
before
during
*a pretty pause and palate cleanse*
I mixed half Farrow and Ball's Hardwick White
with half Cornforth White.
This is the south side of the property.
before
Actually I am very grateful they were willing
to even address it.
(The upside?
The bid was over 3 grand just
to re-assemble...so there's that.)
during
during
during
Taken from the stairway, you see the men cleared
hedges and shrubs inside the courtyard
except for a burning bush
which needs to be thinned.
I kept it wispy light.
Still a work in progress,
it's now functioning and evolving nicely.
We will soon cap the wall, add accessories,
and tamp down the gravel, but I can
already tell you I love how it looks and feels
under bare feet--beachy with no jagged edges.
The east side of the property was lush with sickly plant life.
Resurrection will happen soon.
Mary is from a historic 1858 property across town,
and the owner would like us to buy the house
(be careful about complimenting a homeowner's property!)
but is
not yet ready to allow me inside!
The path is looking cleaner with roses and box
and dressier than if I had massed those hostas.
I plant herb filled pots every year: this one is
rosemary/thyme/basil/parsley/mexican heather/stonecrop.
I brought home all sorts of samples of stone to use in the
courtyard but liked the simplest concrete pavers best.
You can even make your own...click here.
We demo'd everything outside the courtyard walls
and planted more box and roses to soften the landscape.
during
No, ma'am.
If you had told me a year ago that we would
opt to work on the landscape ourselves,
I would have...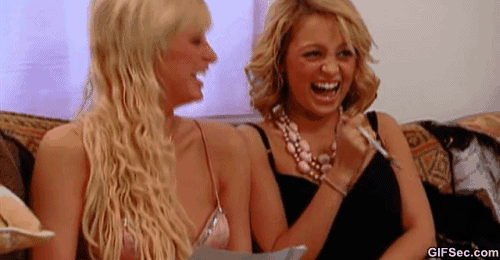 But after all this wild indoor DIY, why not?
We are tired.
I doubt we will ever
take on anything like this again,
but
my sense of humor is still intact;
I still feel like this about my man:
you make me so happy, KYLE HANAGAMI!
My heart FLOWS with sweet gratitude
for the many lessons
(even the Owen Wilson WOW lessons)
along the journey, and I can't wait
to share the pretty pictures of the future
we hopefullymaybemostlikely will
collect someday at completion.
And I am so thankful that you would
take the time to tune into our journey.
You have made us feel supported
and cheered us through challenging days.
You are beautiful souls. You are.
Please come join me
in this DIY adventure by
clicking here for
all my fixer upper update posts!
(And thanks for
subscribing here
so you don't miss an episode.)
Peace to you right where you are.
p.s.
Leave us some comment love!