Yesterday, an IG reel from @theoldbuilding of a lovely Georgian home appeared in my feed and left me breathless. Where was this home? What's its story? I had to know. (Random blips never fail to trigger crazytown thoughts. Should I schmear pale mortar over my own red brick Georgian? Do we need to relocate to the UK? And even is it too late in the season to transform our hedged "secret room" in the garden with truckloads of pea gravel?) Turns out the home in the reel is Barn Hill House, and it's on the market (with a pending offer).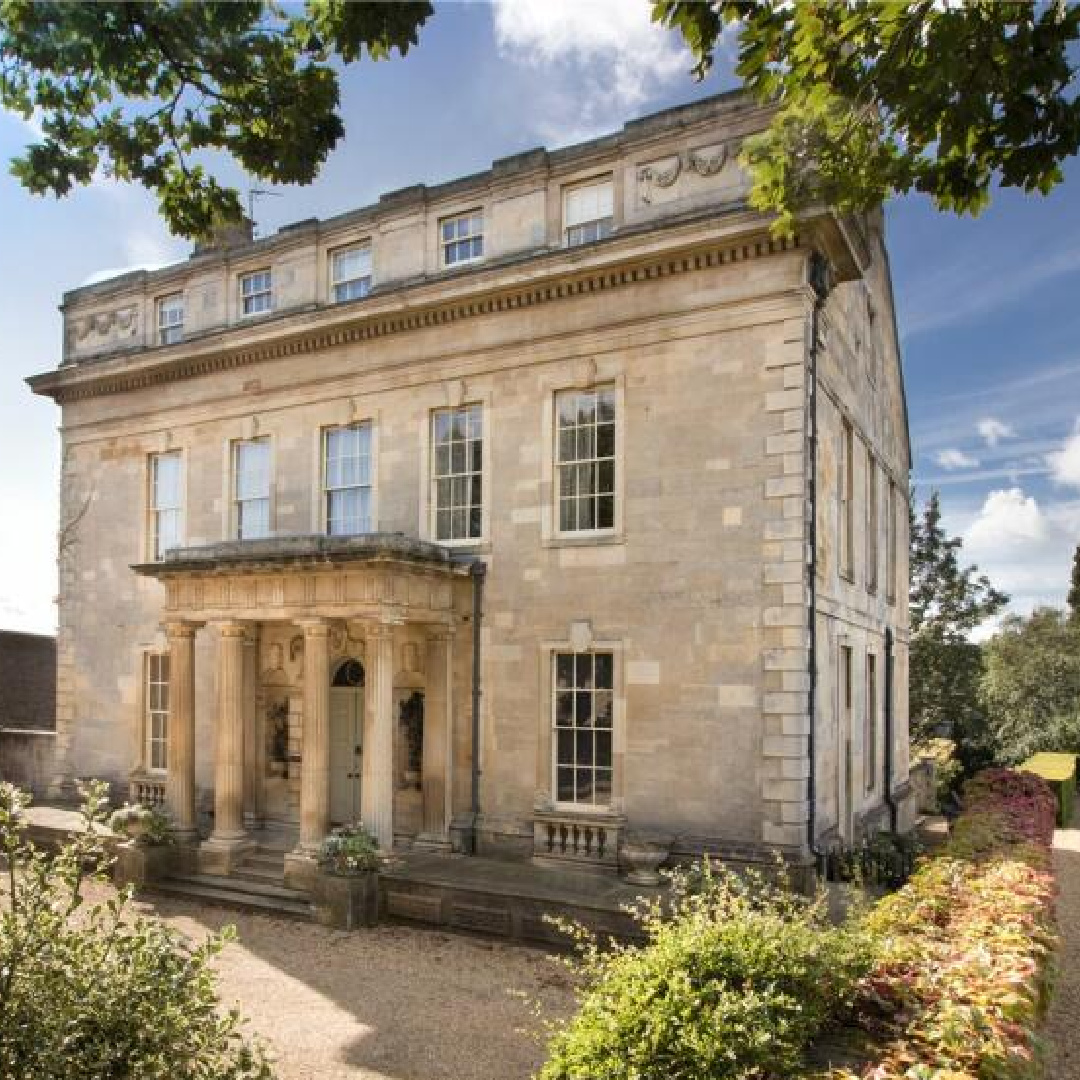 Photos: Right Move/King West, Stamford – St. Marys Street, Stamford, PE9 2DE
Architectural Inspiration from Barn Hill House
Barn Hill House Reel
Here's that beautiful IG reel from @theoldbuilding responsible for making me lose my mind:
How's that for enchanting? This grand home has approximately 8,000 square feet, with 7 bedrooms and 5 bathrooms.
Why is it called Barn Hill House?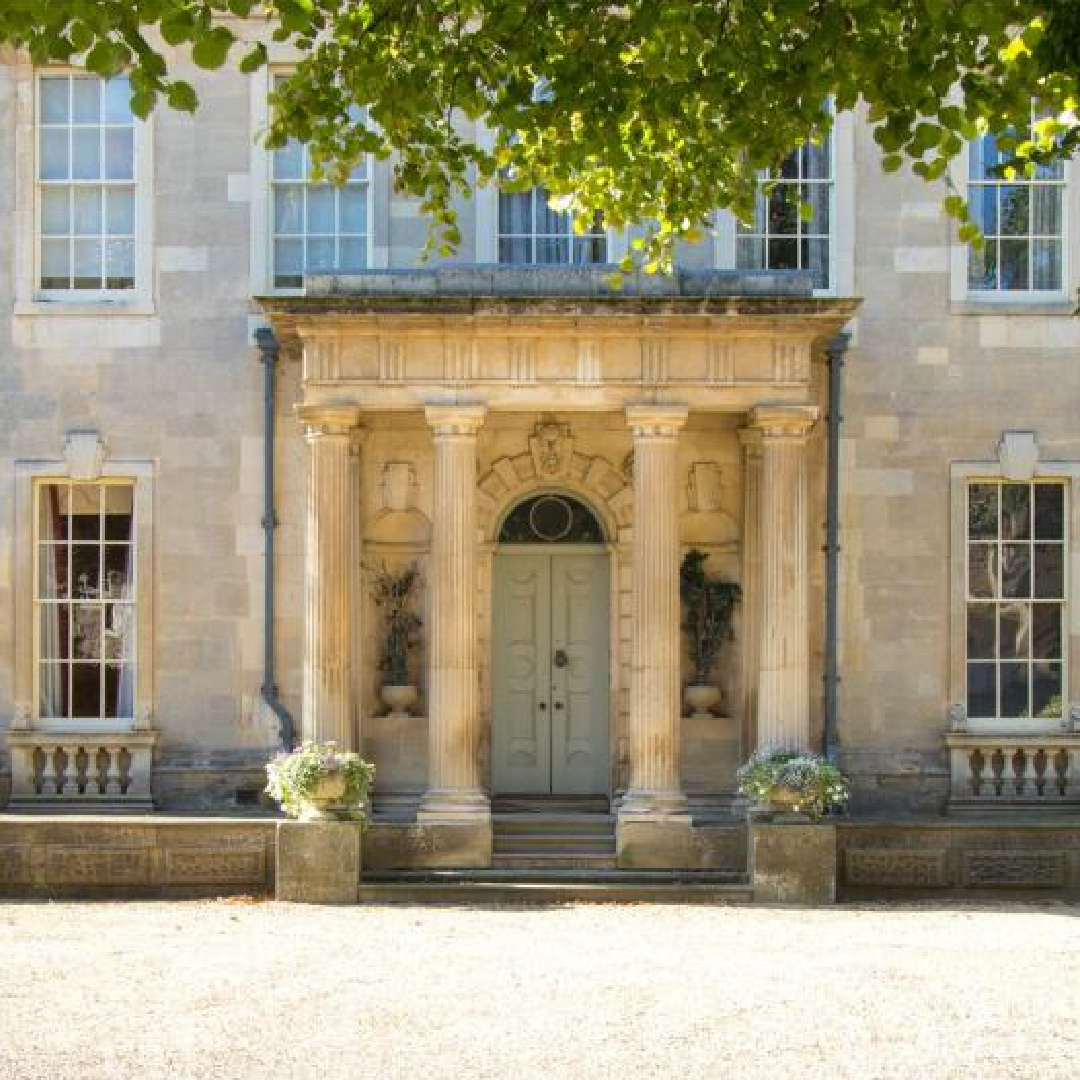 Built in 1698, for 83 years Barn Hill House was a property for the sheep market!
Where is This Historical Stone Home located?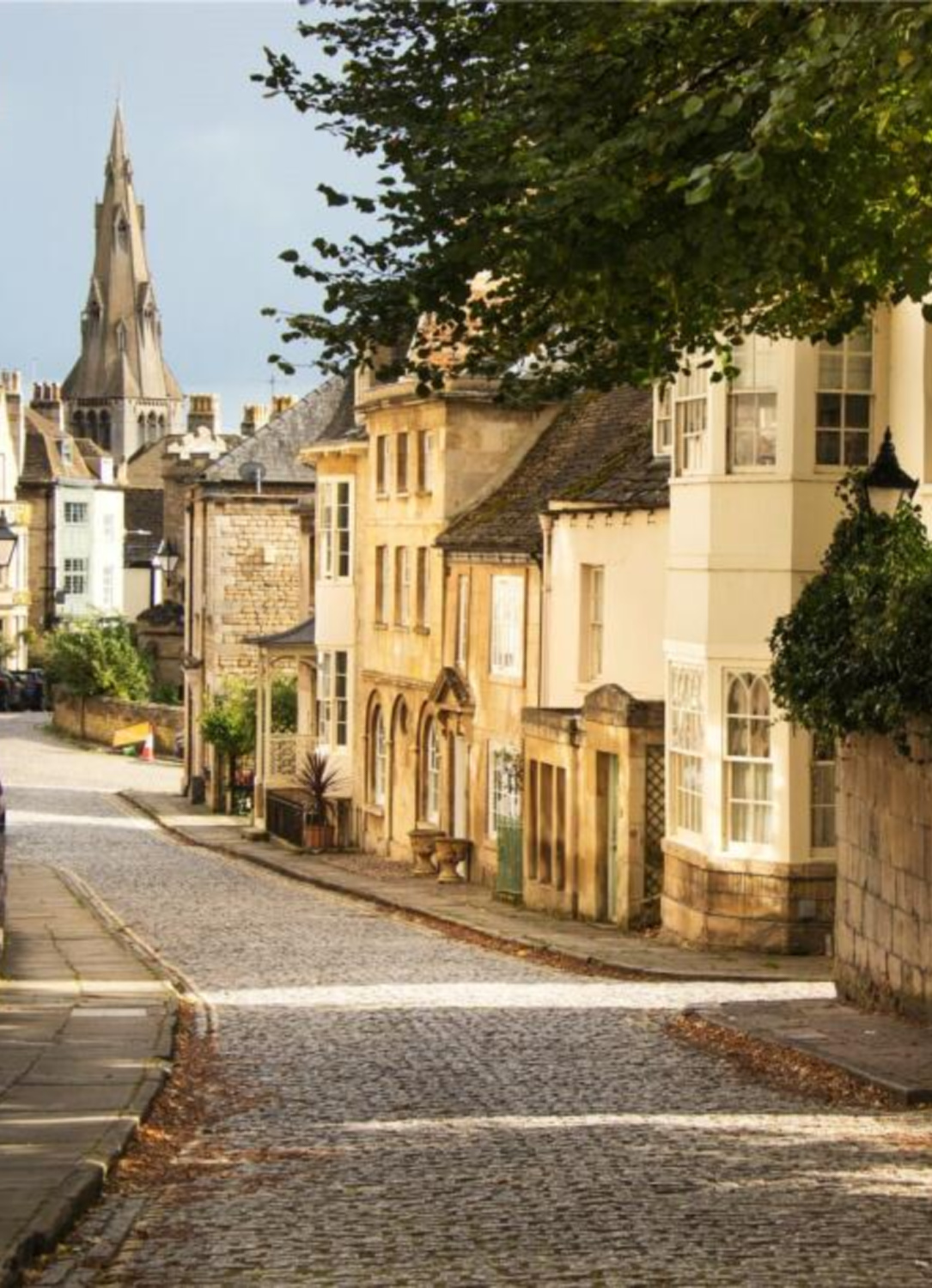 This home is located within the medieval core of the conservation area of Stamford.
Stamford is a town of 20,000 and a civil parish in the South Kesteven District of Lincolnshire, England.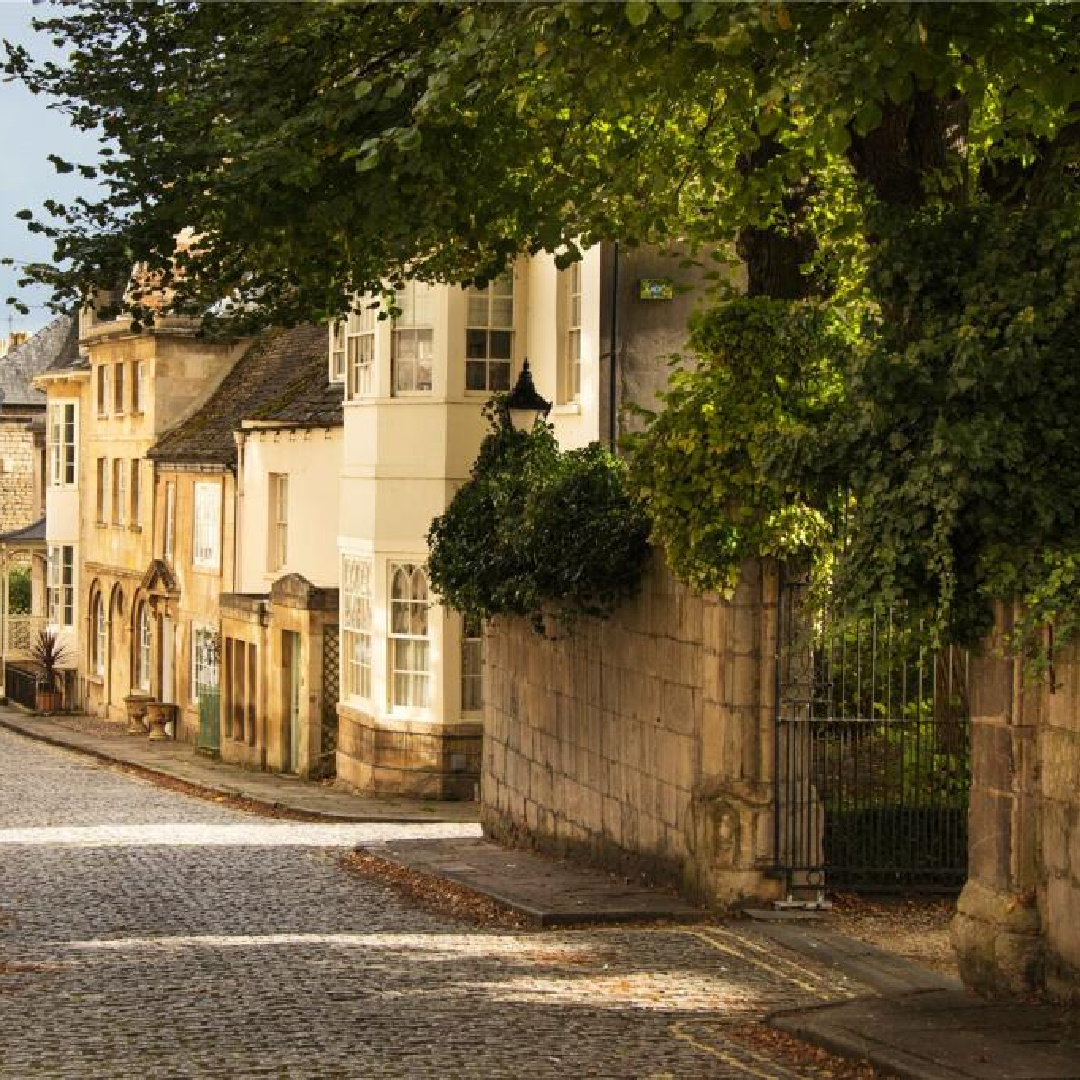 Known for its 17th- and 18th-century stone buildings and Georgian architecture, the town is also home to five medieval parish churches.
Overview of the Home's History & Construction
Built at the end of the 17th century, it was once the family estate of the Noel family.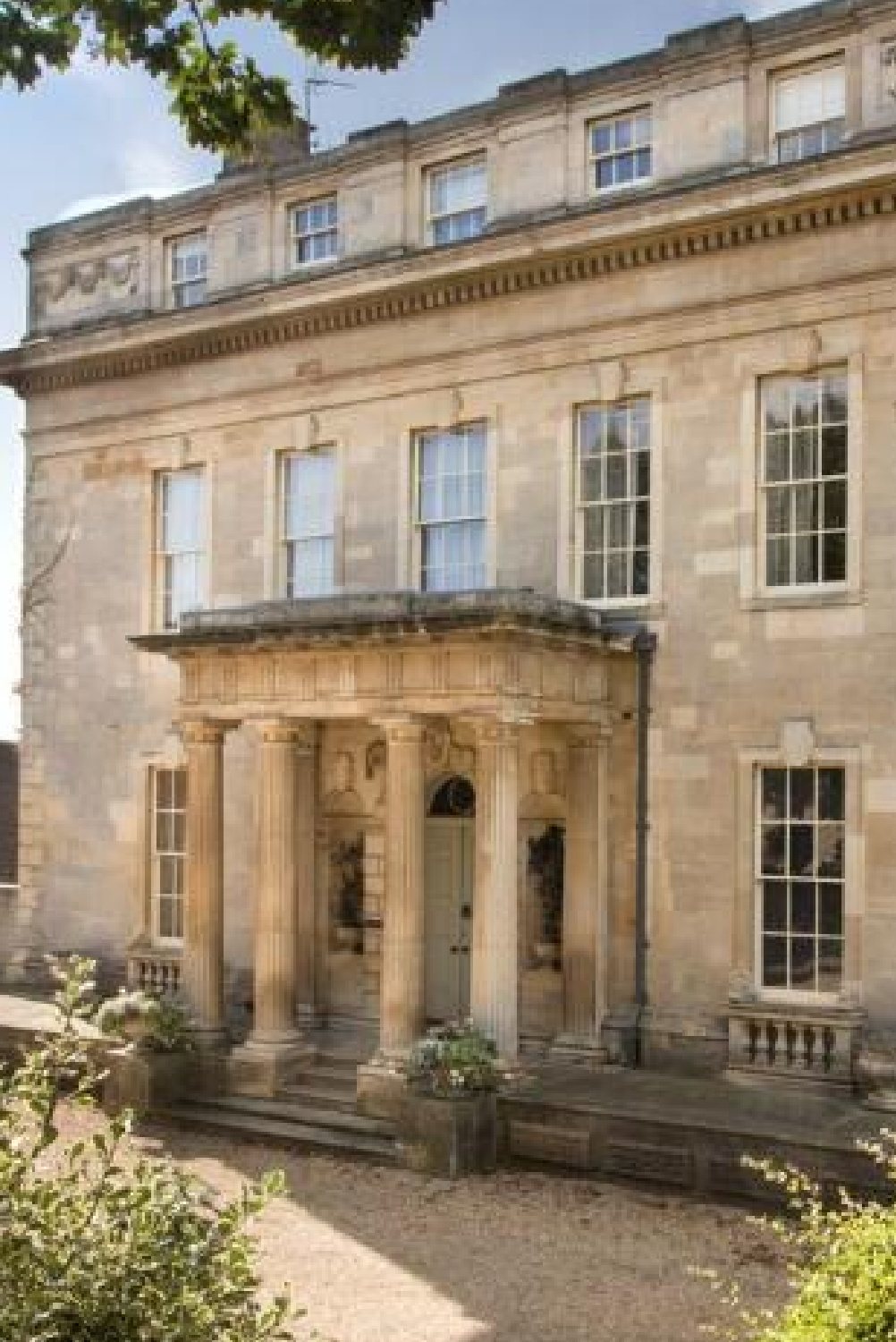 The building material was ashlar stone under a slate roof.
Barn Hill House was transformed in 1842 when the Marquess of Exeter purchased it for £2,500, as a guest house when Queen Victoria visited Burghley.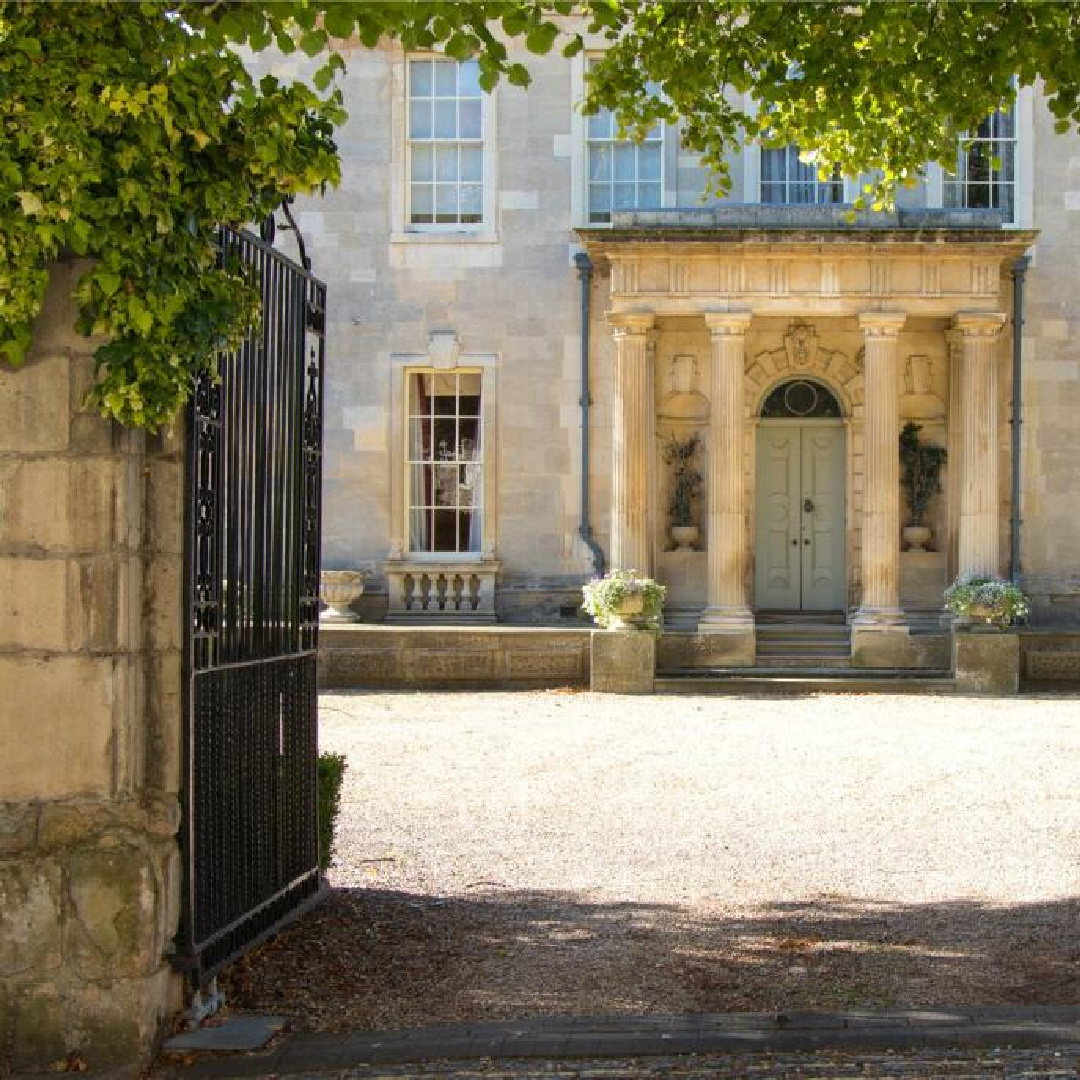 The façade of the North elevation of the property overlooking the grounds was renovated and restored.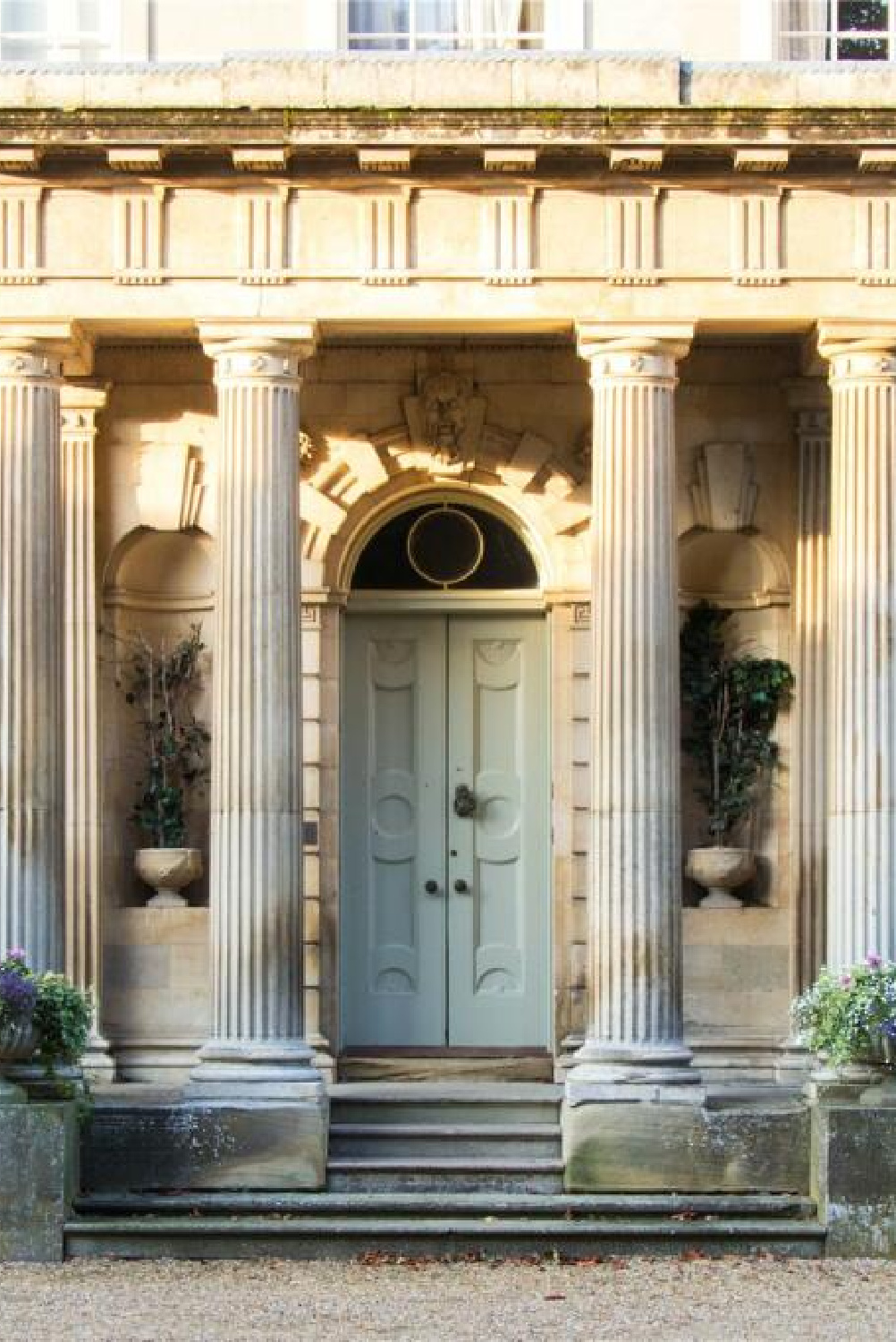 While it was renovated and restored over the years, the original interior walls remain intact. The porch was added and features four Roman Doric, fluted columns reflecting the classical style of that era.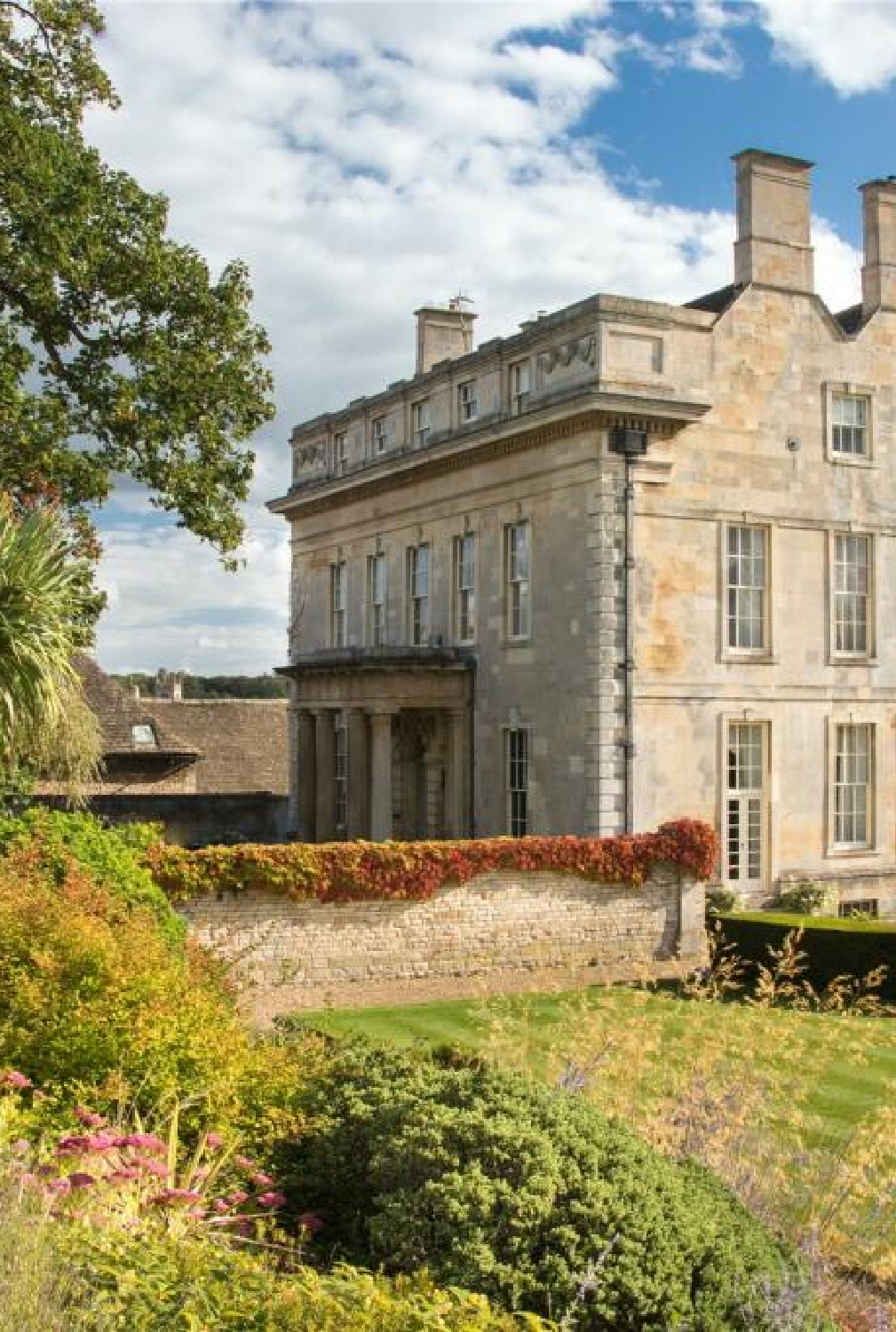 The attic parapet is carved with swags and also rams' heads. A central doorway has sculptured keystones as well as classical urns.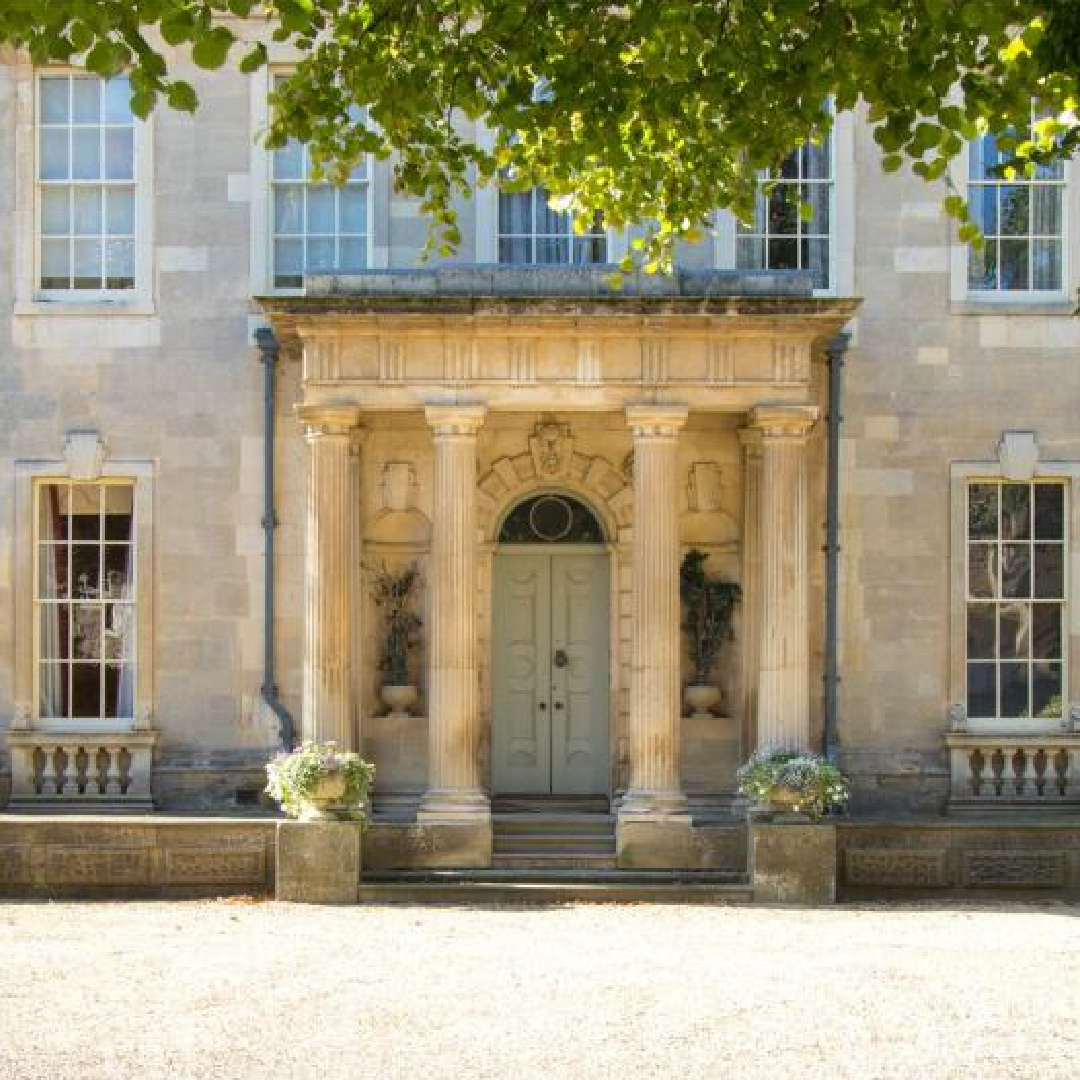 Interiors Within Barn Hill House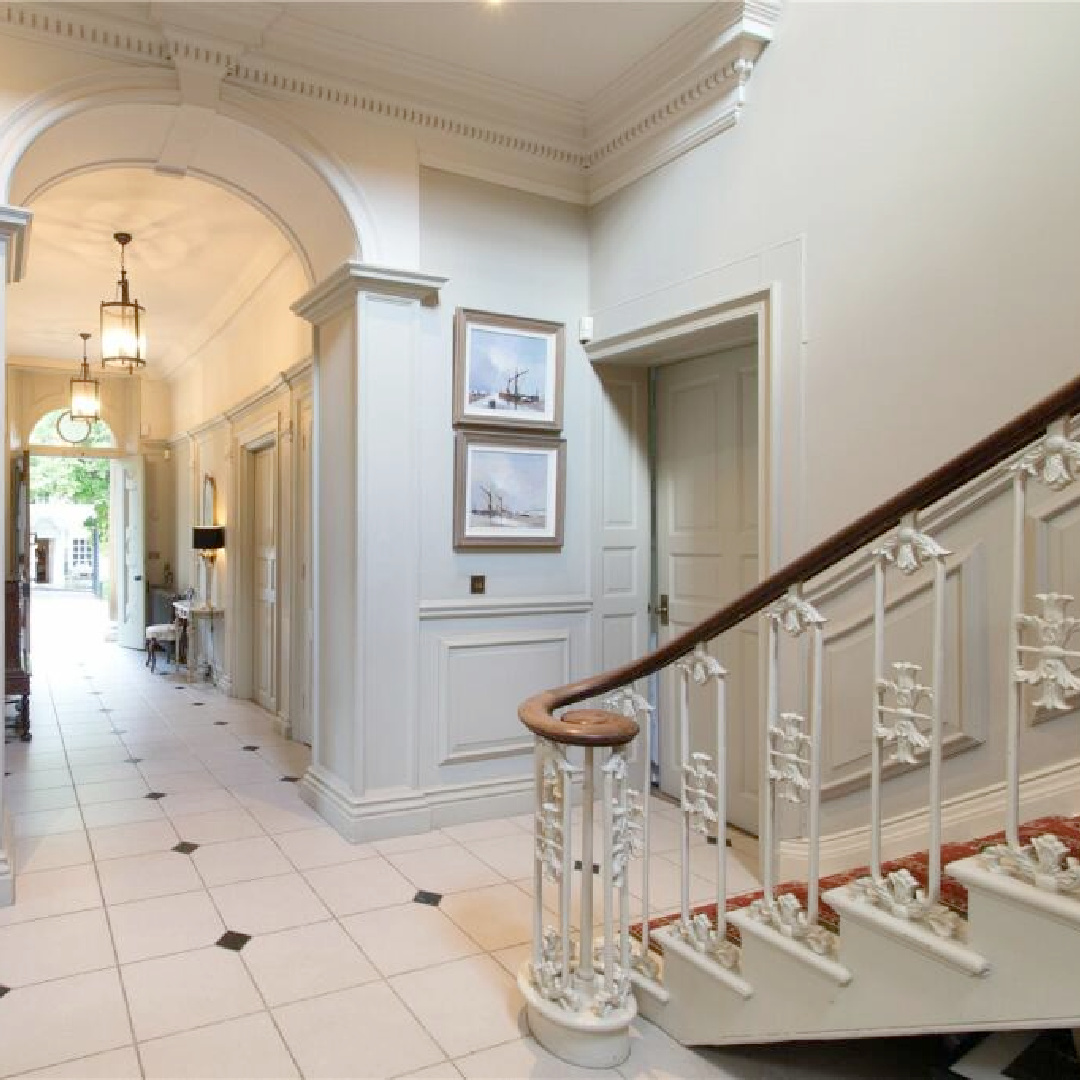 Double-height, double doors, panelled hallways, and soaring ceilings as well as plaster cornices grace the interiors.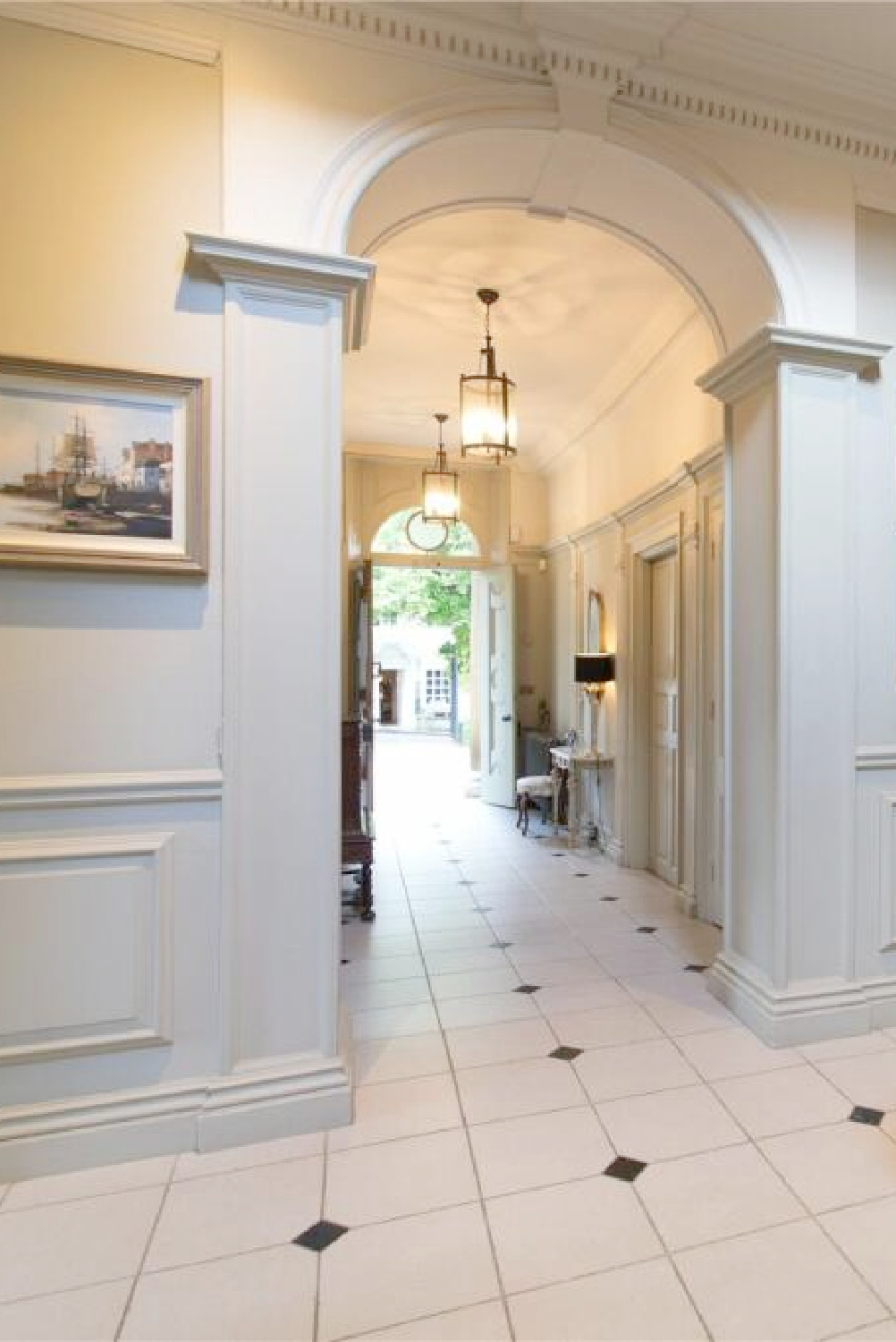 The panelling is known as early 18th century bolection-moulded.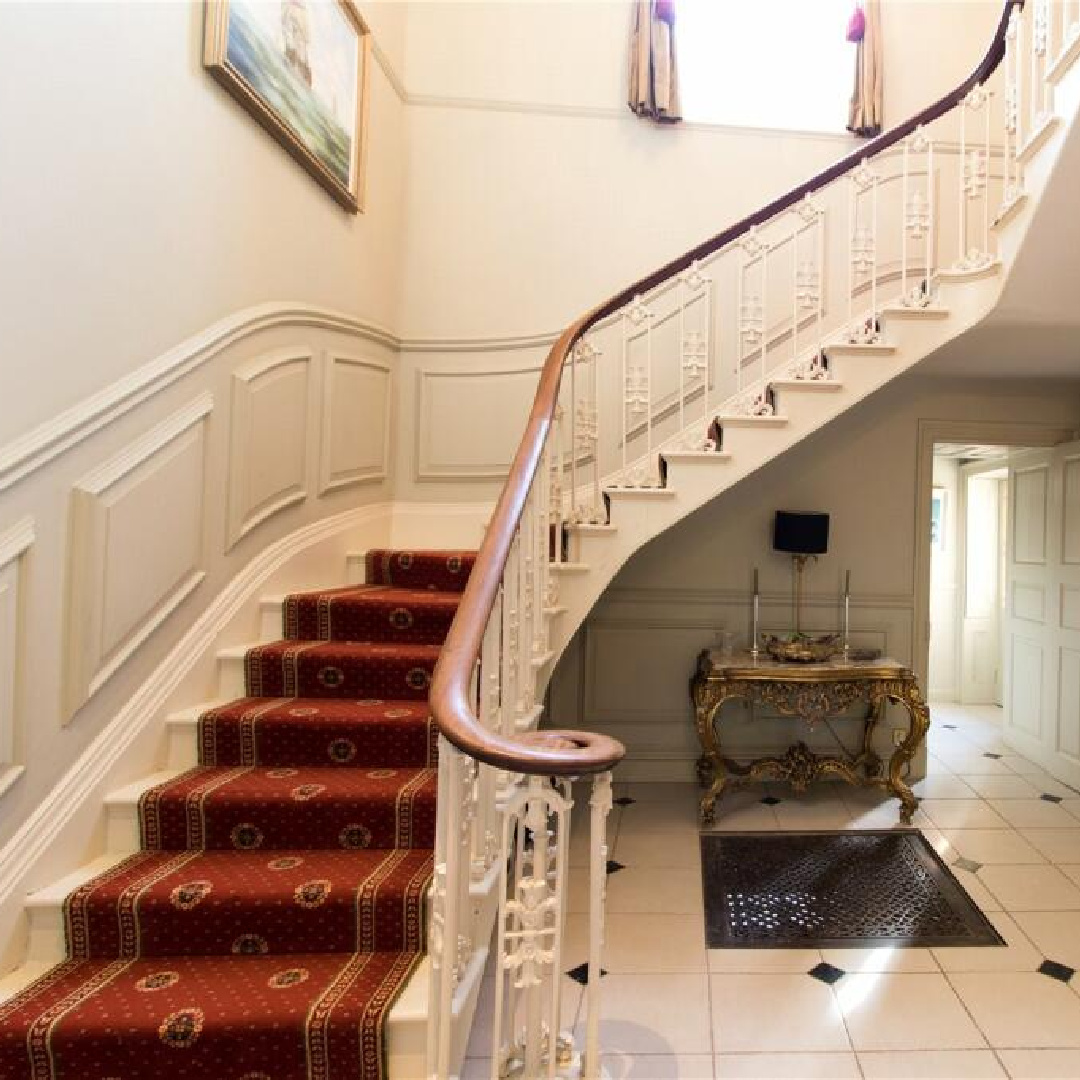 Ever seen a cantilevered staircase with cast-iron balusters and floral motifs?
Opposite is the opulent drawing room for stunning views of the grounds.
Beautiful period features comprise early 18th century bolection-moulded panelling (as well as wooden cornice).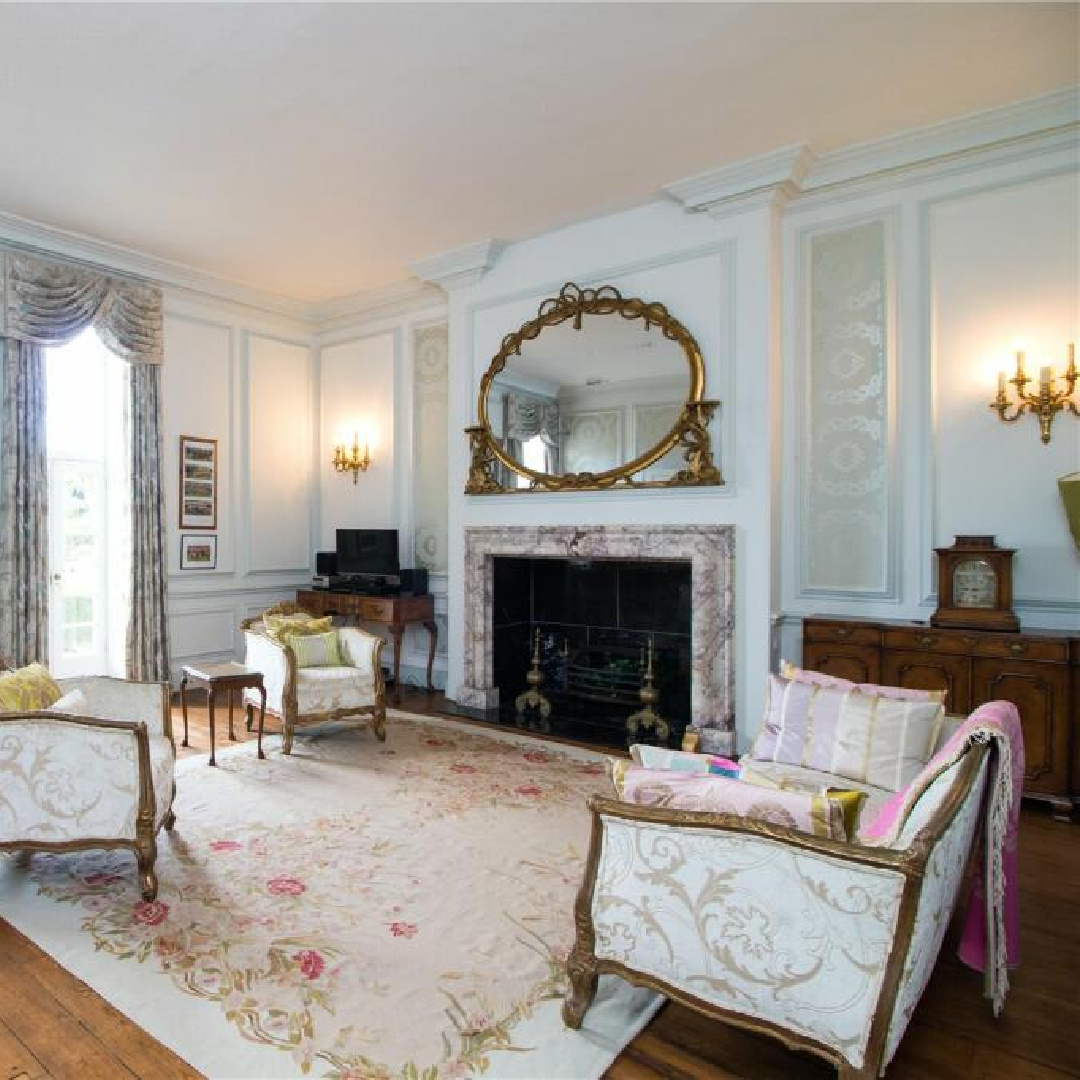 The corner chimney was relocated to the north wall where the feature fireplace displays a Rococo-style central panel and also carved pulvinated frieze.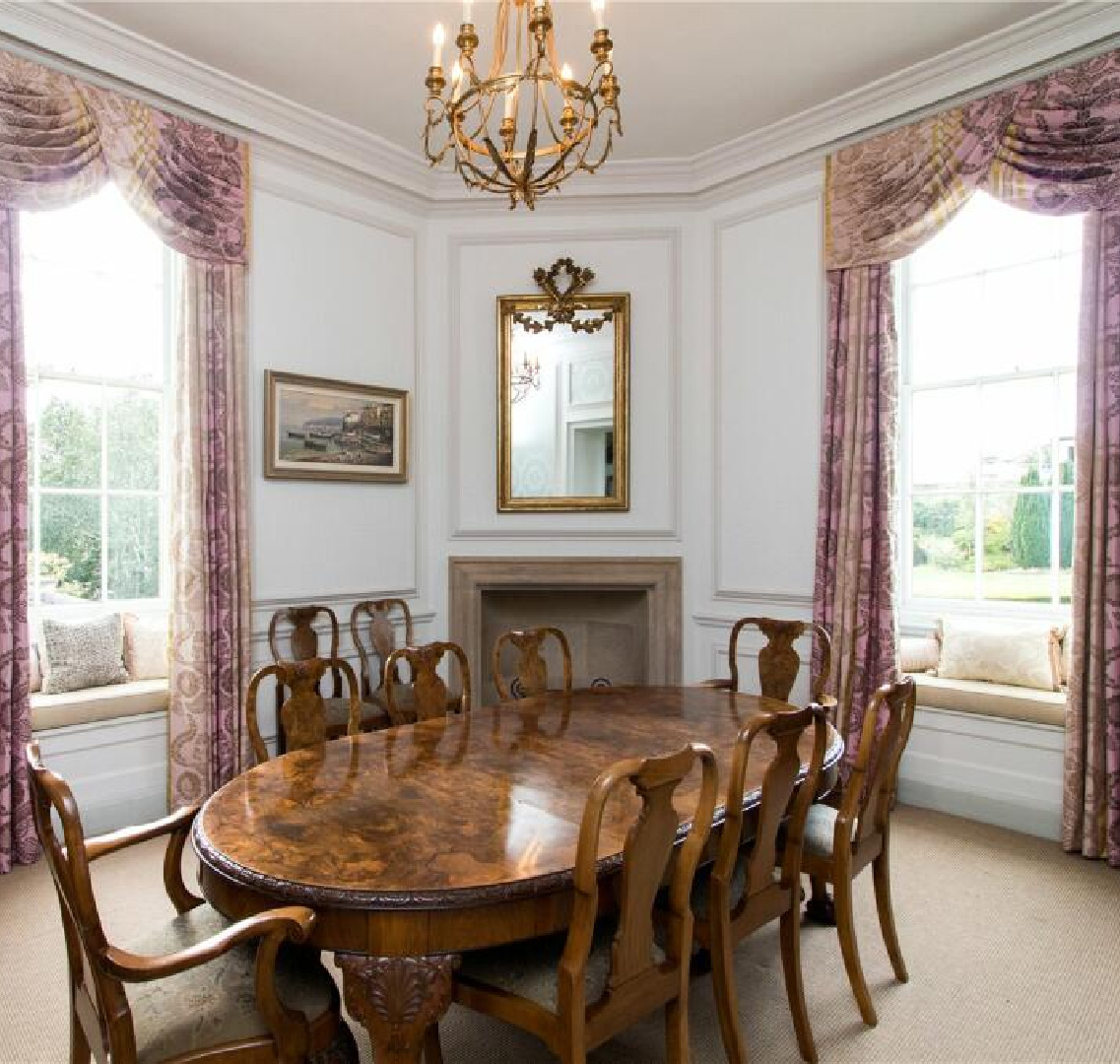 French doors open to the parterre, and a further door opens to a dining room also boasting bolection panelling and corner fireplace.
Grand Paneled Bedrooms
I have grumbled repeatedly about all of the angles in the architecture of my own Georgian home, yet it is impossible to deny their prominence in nearly every room seen here.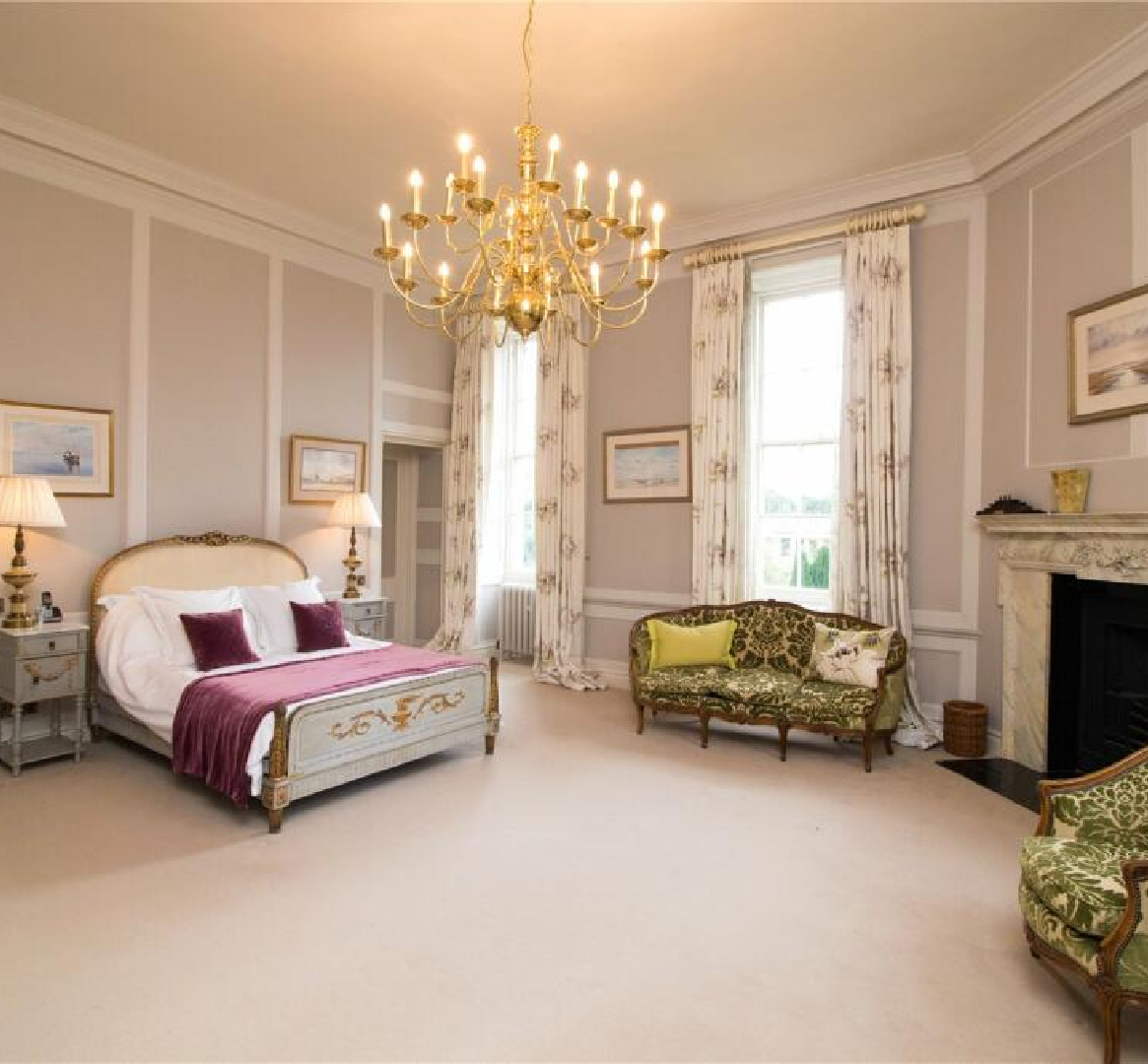 While Georgian home exteriors are typically understated and symmetrical, the interiors are often quite another story!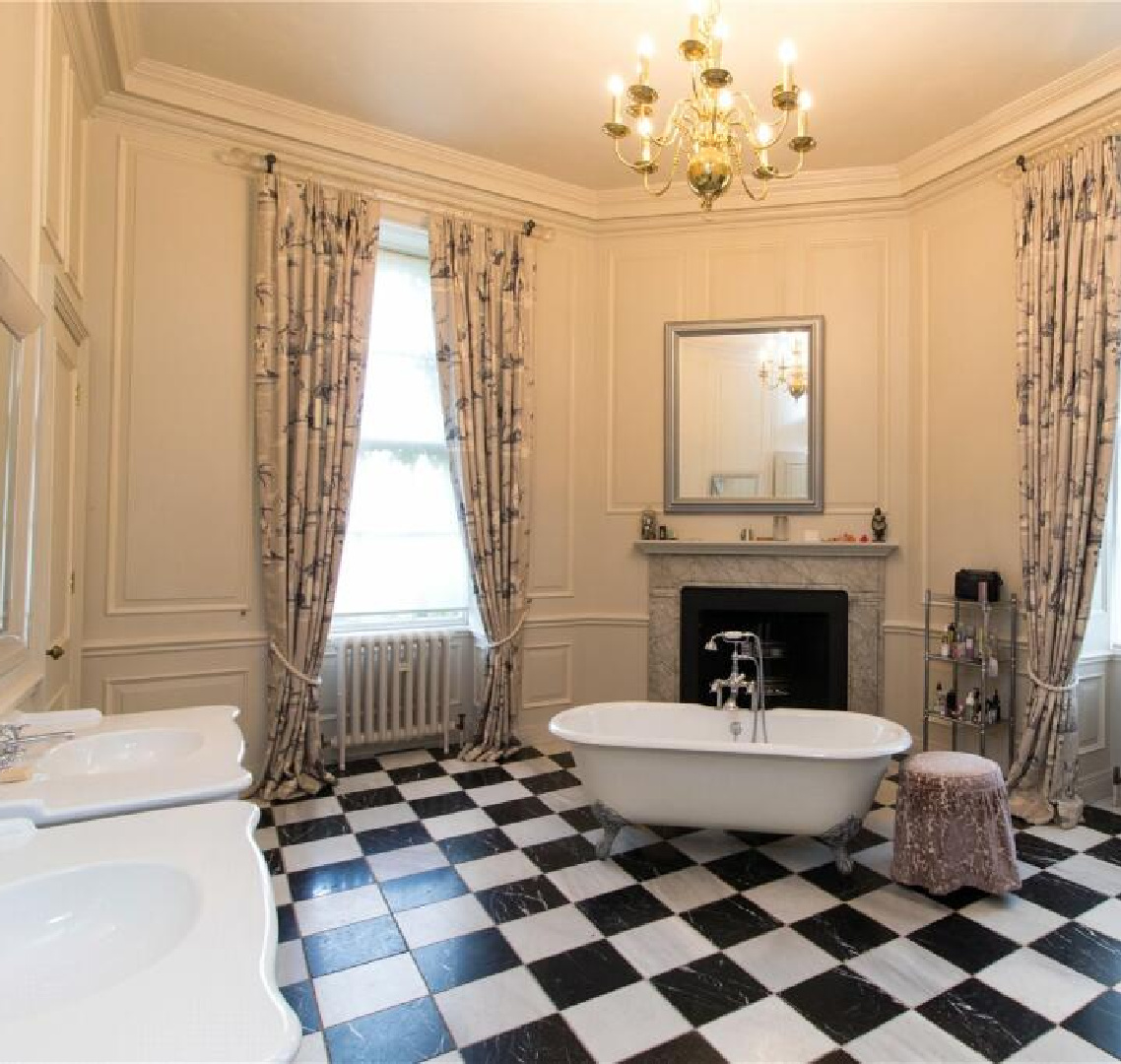 Angles, angles, angles, and then…more geometry from rectangles as well as squares!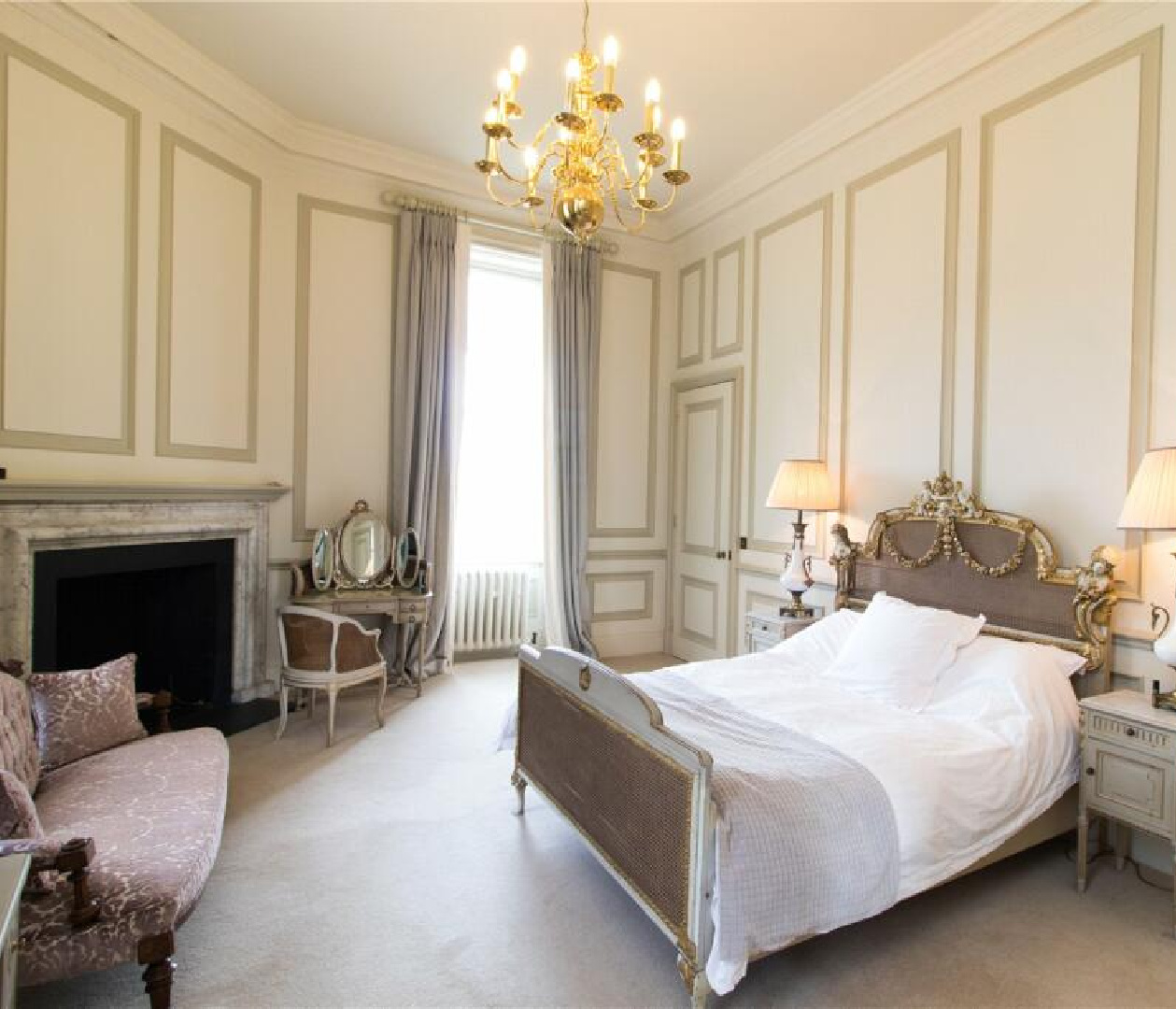 Rustic Kitchen in Barn Hill House
Does this kitchen with old stone walls and rugged ceiling beams as well as contemporary fittings for modern living surprise you?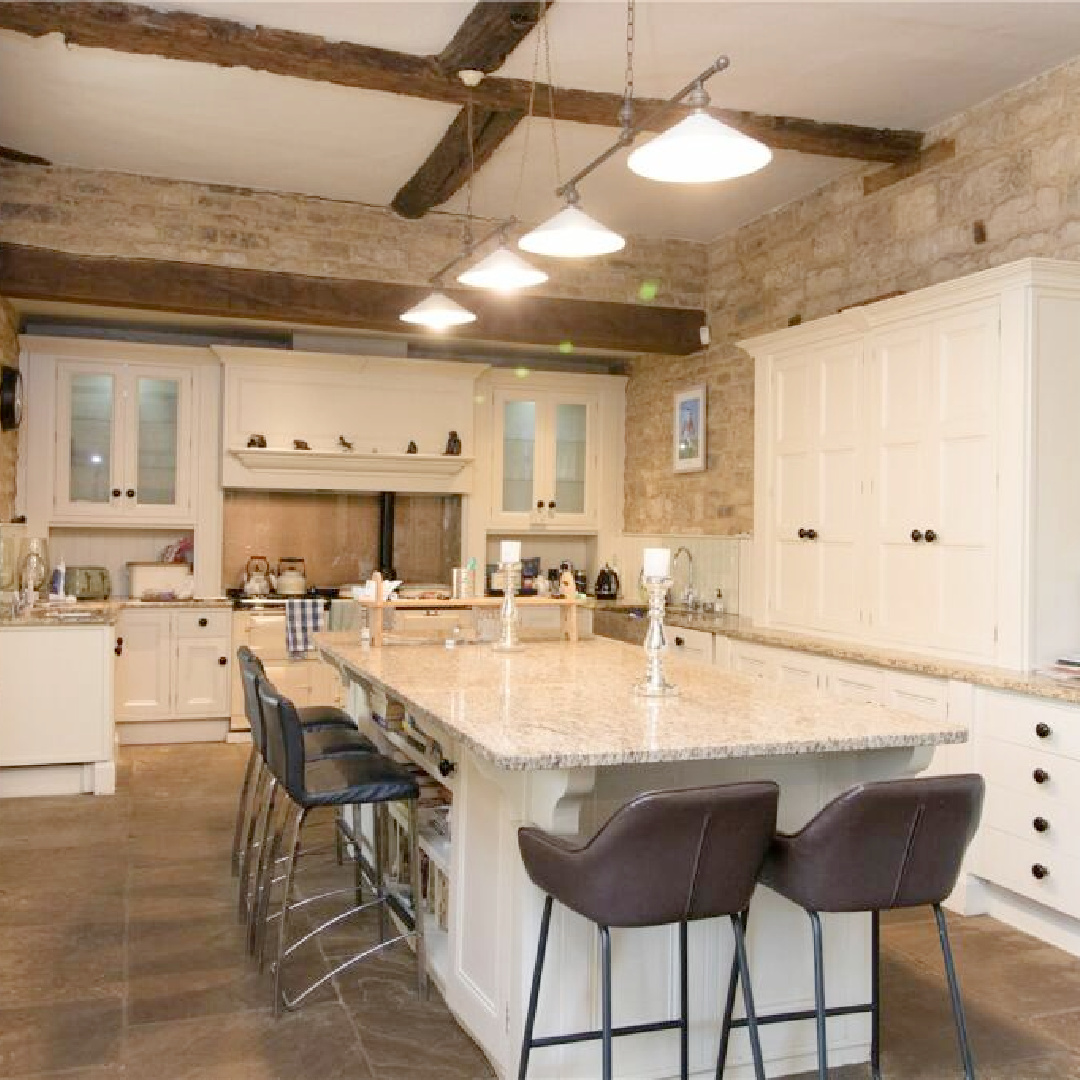 Barn Hill House's shaker-style kitchen has Viennese granite worktops, a large central island with breakfast bar seating, AGA, and also multiple sinks. I wonder if the new owner will change it?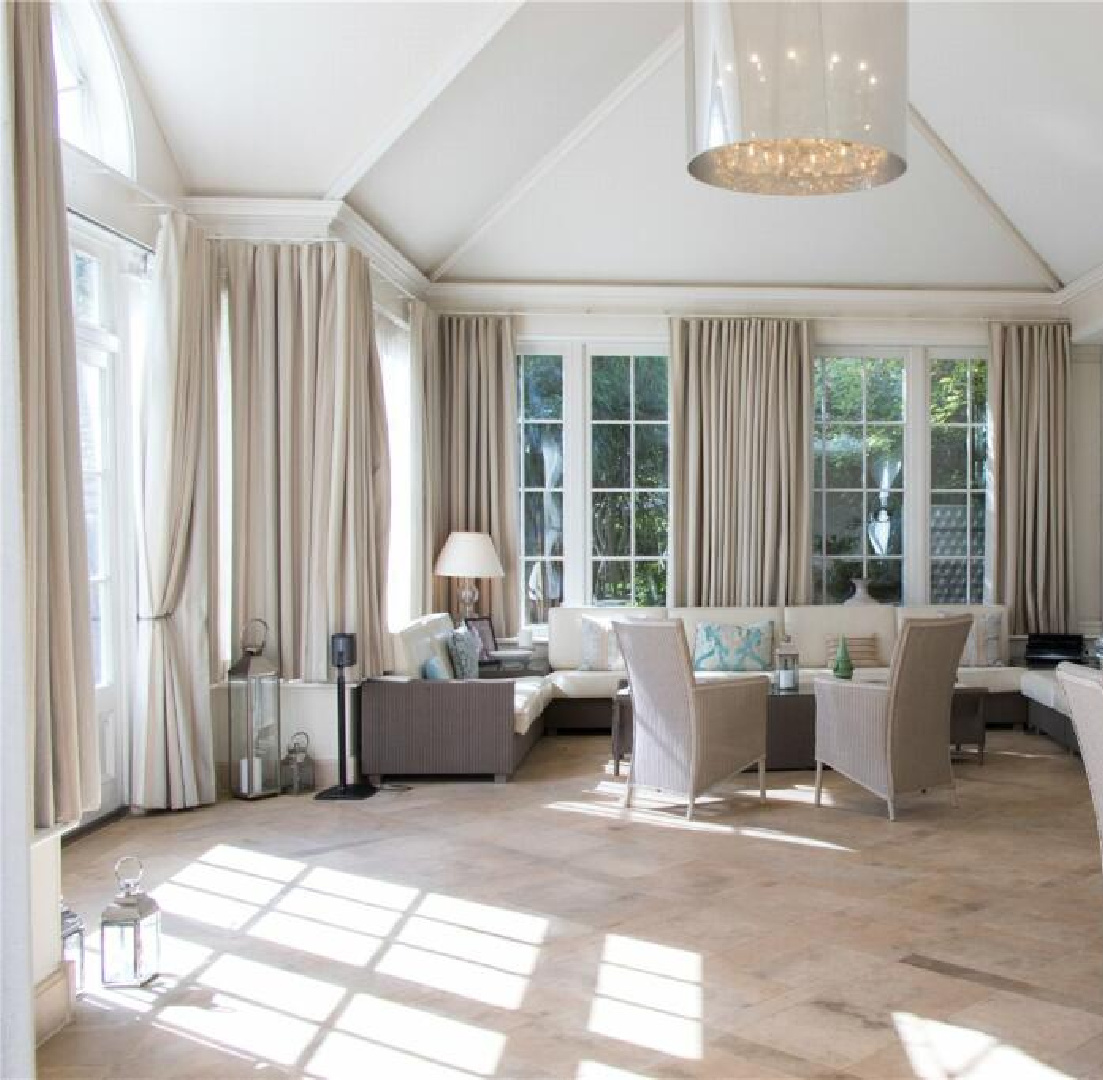 Formal Gardens & Grounds of This Historical English Home
Outside, the grounds are in the heart of the conservation area of Stamford.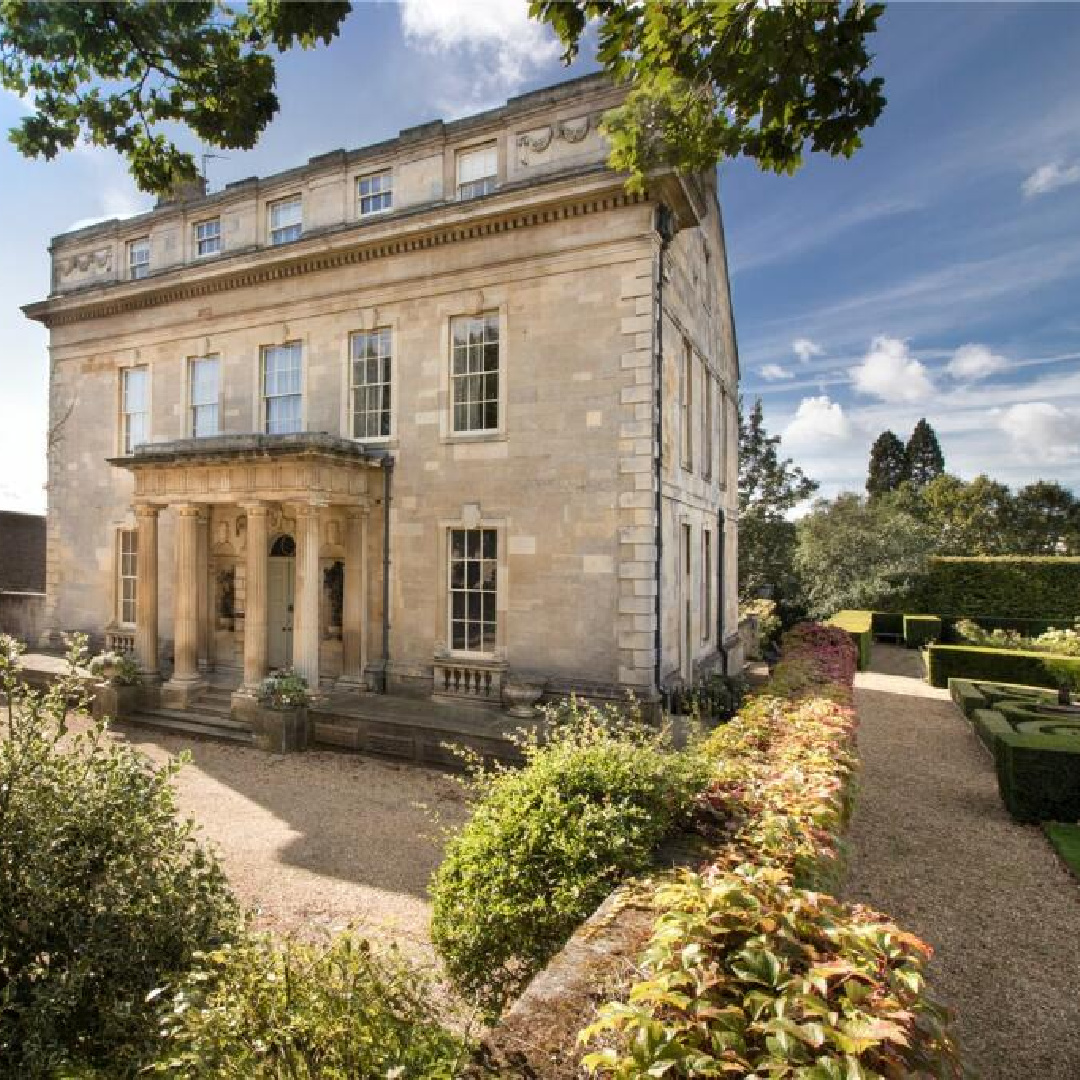 They were extended in 1832 when the site of a nearby church was incorporated into the garden.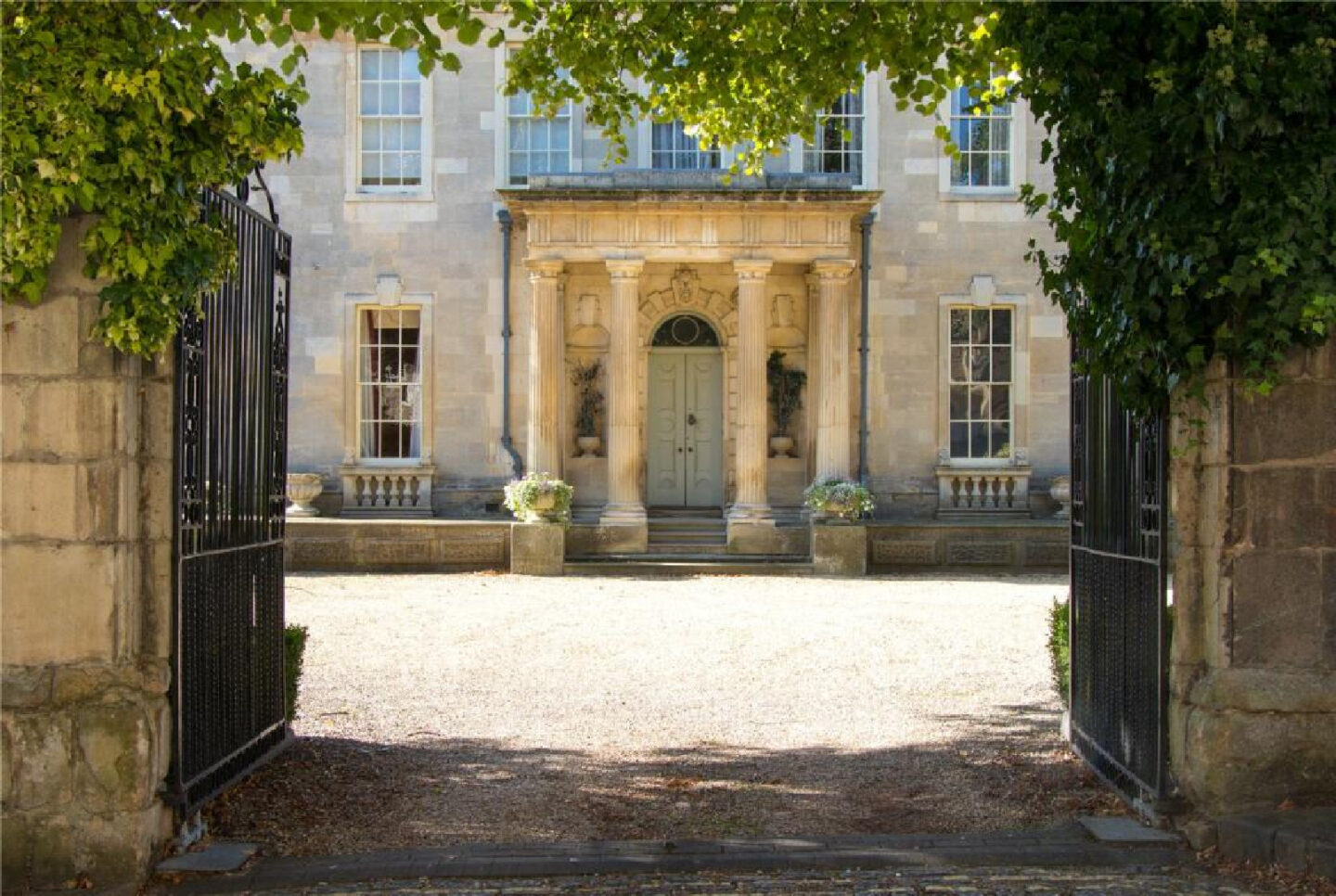 Between two ashlar gate piers surmounted by classical urns, the iron electric gates open onto a gravel driveway. Those gates and ancient stone walls!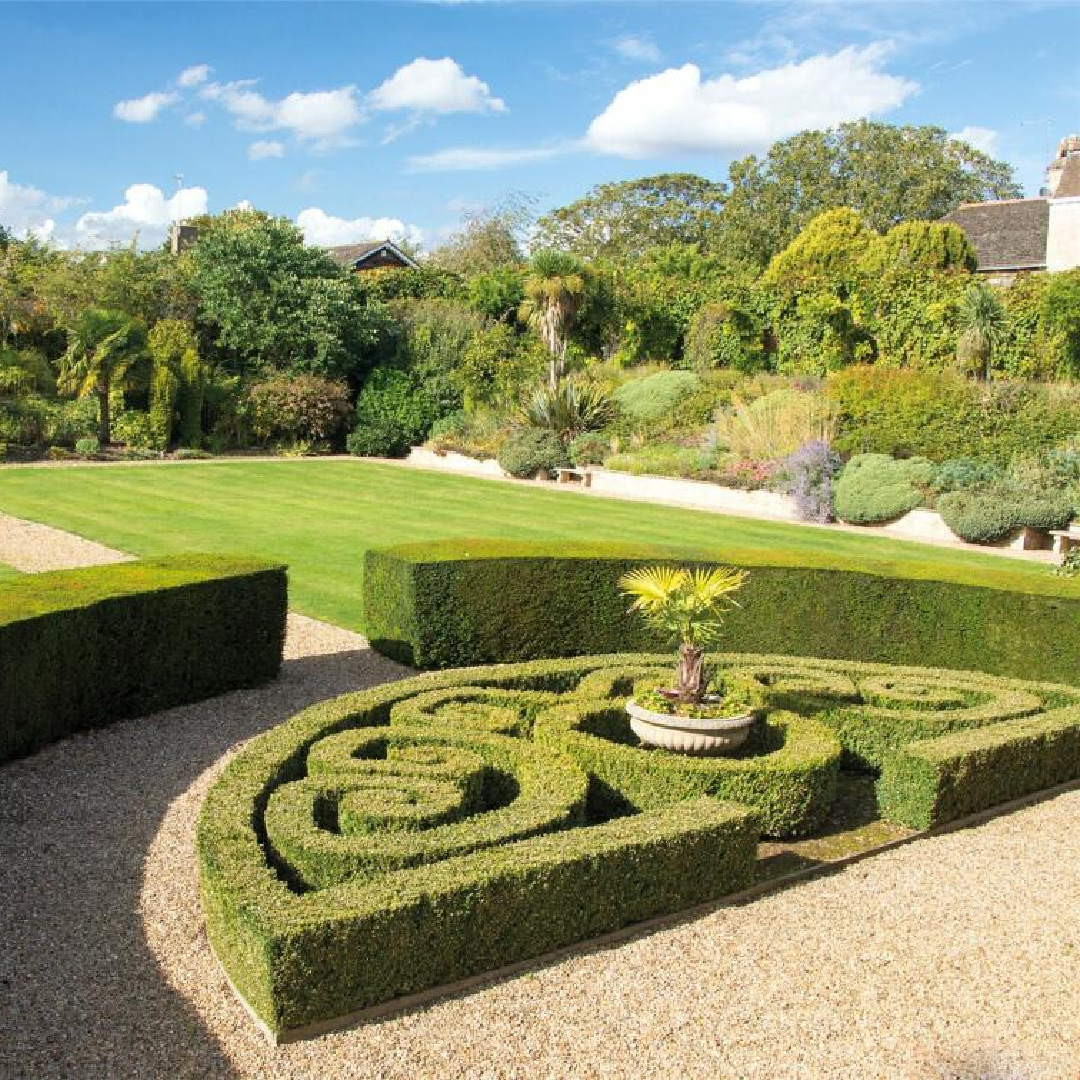 The formal garden includes clipped yew hedging, a box hedging parterre, and a path leading to a fountain.
The formal lawn has plantings of: lavender, sedum, geraniums, ornamental grasses, Japanese anemone, euphorbia, pervoskia, alliums roses, and peonies.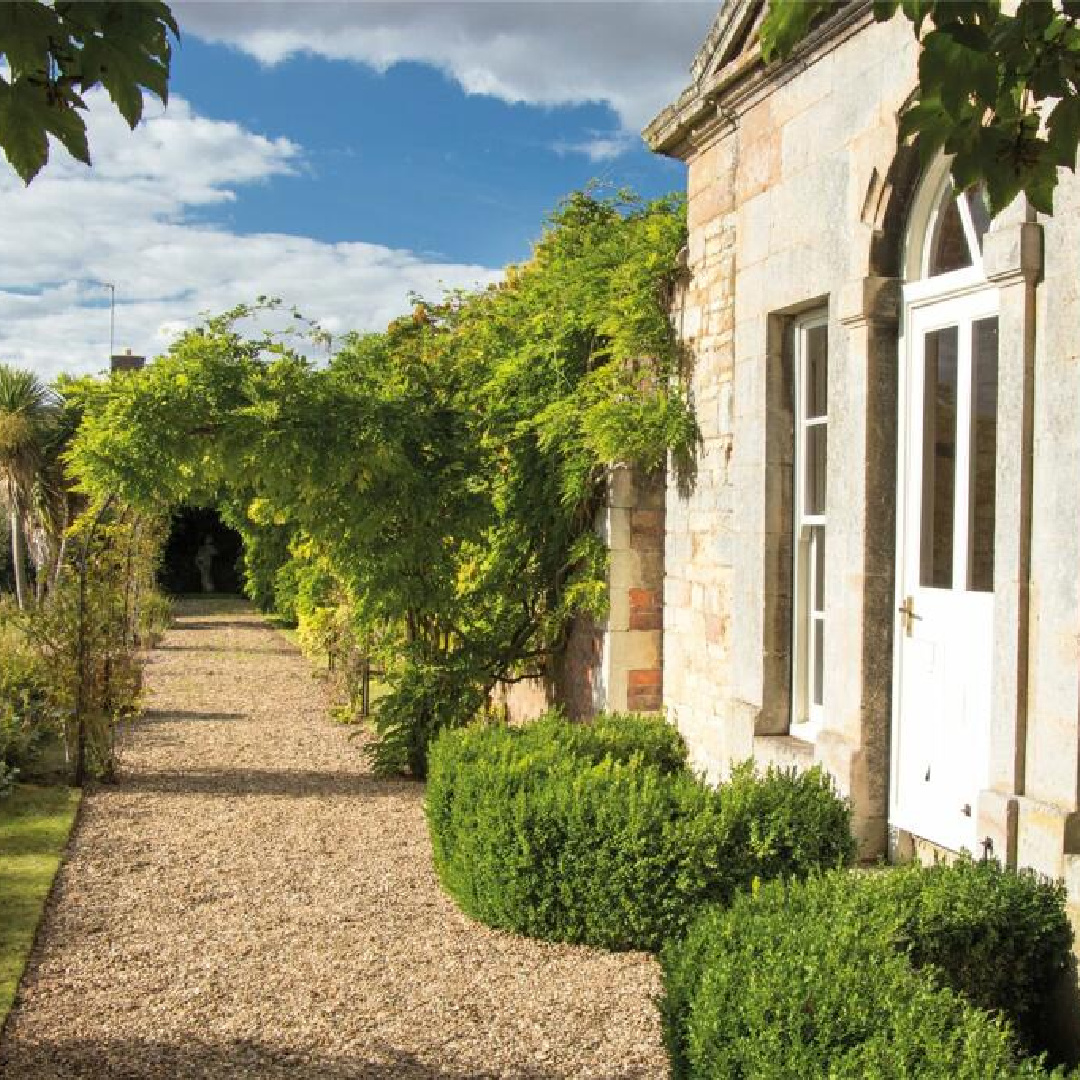 Within the courtyard, the stone façade of Barn Hill House is softened by Virginia Creeper and Wisteria and a side door leads to Barn Hill Mews, where the garage to Barn Hill House is accessed.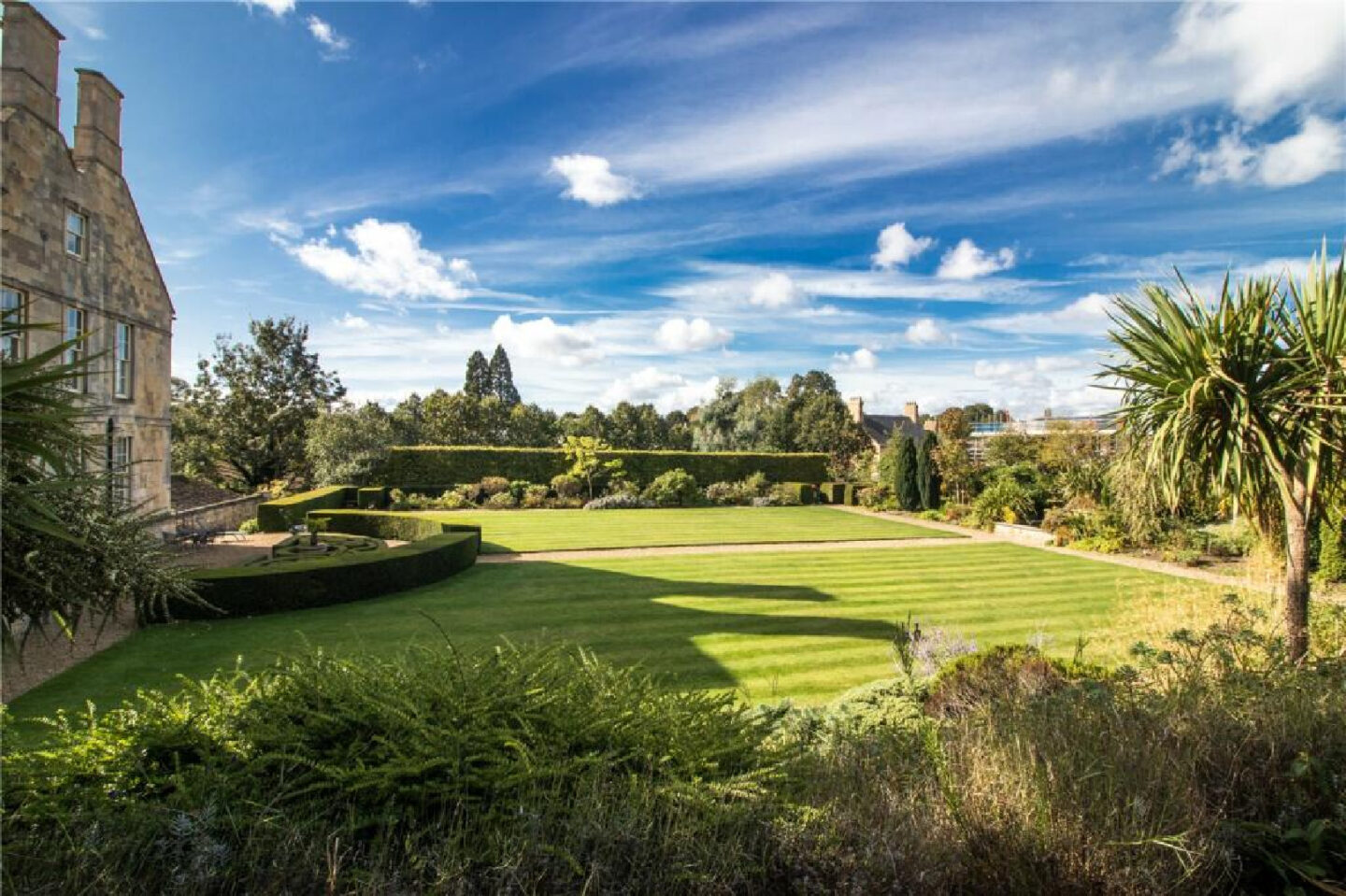 More details from the landscape: stone steps rise to a wisteria and rose walkway, where the summer house is nestled. (Built in the mid-18th century, the summer house boasts stunning, raised views across the garden.)
Explore Another Georgian Home
Treat yourself to a magnificent landscape and architectural achievement!
Anglophiles in the house? Hmmmmm…see THIS and for gift ideas: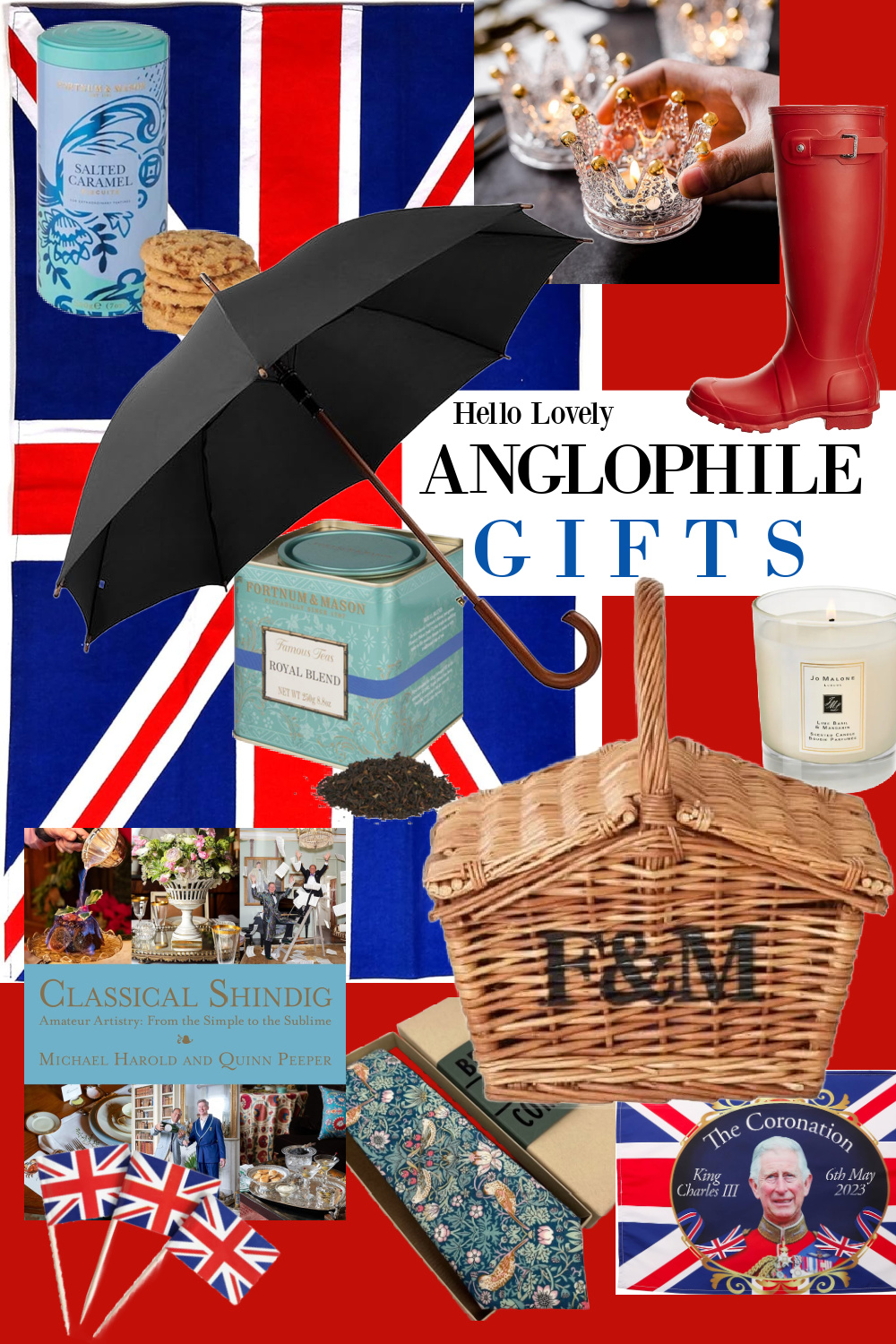 I independently selected products in this post—if you buy from one of my links, I may earn a commission.
Peace to you right where you are.
-michele
Thanks for shopping RIGHT HERE to keep decor inspiration flowing on Hello Lovely!
Hello Lovely is a participant in the Amazon Services LLC Associates Program, an affiliate advertising program designed to provide a means for sites to earn fees by linking to Amazon.com and affiliated sites.