We'll answer that query straight away. Both help our lives feel a bit less lifey and far more comfortable! We pay a lot of lip service to loving the skin we're in, but it's also helpful to literally give our skin more love. About Amazon Prime…I was late to the party signing up. Now I rely on it for quality products that are clean and healthy for my skin, pantry staples, homewares, window treatments, gifts, and of course, books. (Oh, do you prefer audio books? An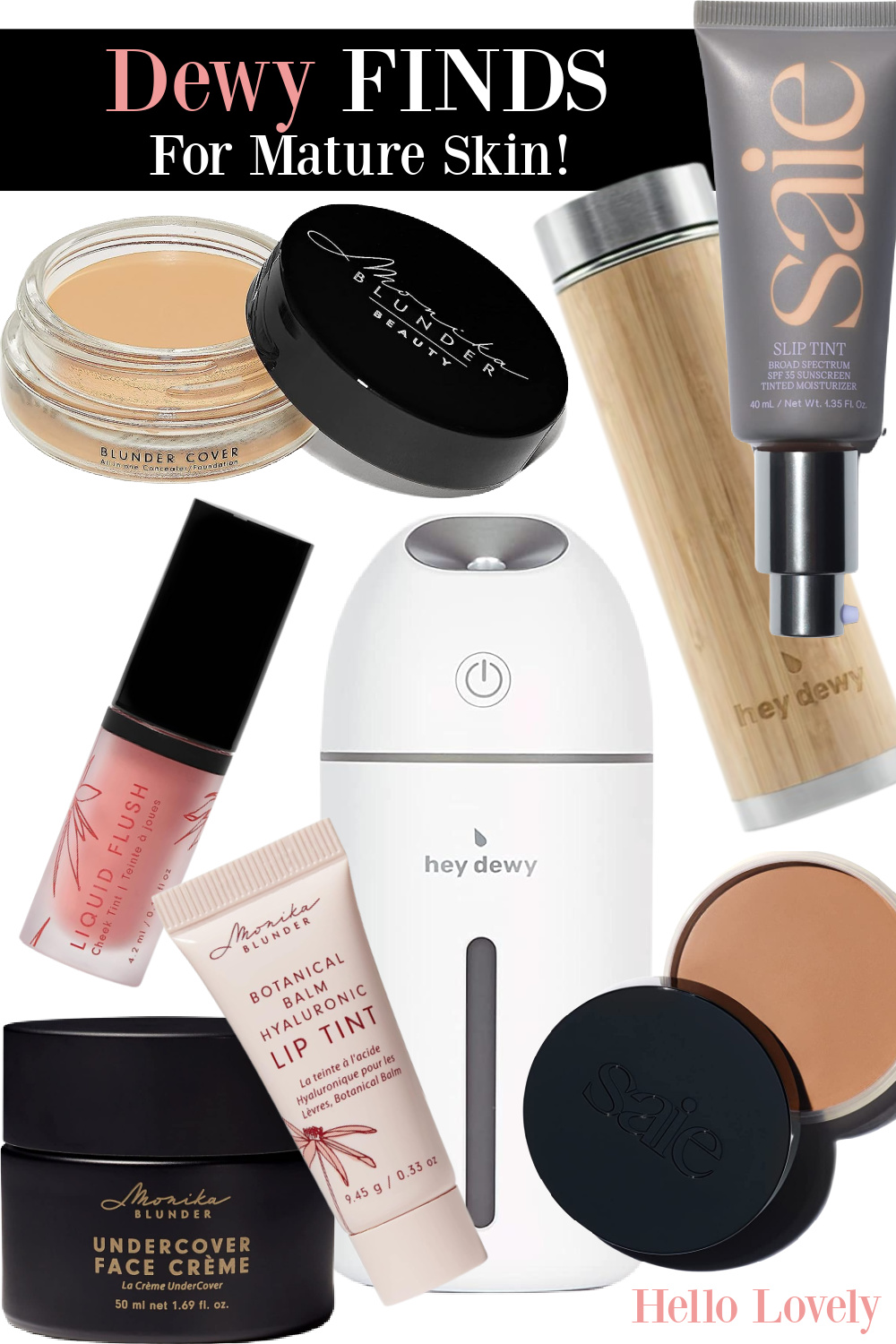 I independently selected products in this post—if you buy from one of my links, I may earn a commission.
Amazon PRIME DAY & Finds You'll Love
First things first. Sign up for PRIME HERE.

PRIME DAY is July 11th-12th…here's the scoop:
Prime Day is kind of like Black Friday. Around since 2015, it's Amazon's deal event exclusively for Prime members.
Want to prepare to find deals on July 11th-12th? Join Amazon Prime to participate fully in Prime Day.
What do you get with Amazon Prime? Membership allows access to Prime Day deals, exclusive benefits like 2-day shipping, Prime Video, Amazon Music, Gaming and more.
Where do we find the best Prime Day deals? You'll see them on the Amazon Prime Day page.
Surprisingly Luxurious High Quality Dewy Finds
Let's peek at the things I'm crushing on since I'm always seeking clean beauty picks for my sensitive mature skin. Since I'm ever after a radiant dewy look across the seasons, here's what's in my cart.

With Prime, these pretty things arrive in one or two days or even the same day!
Hydrate Your Skin Any Time and Anywhere
Wondering what that space age gadget in the center of my banner above could possibly be? If I love it, then you know it must be easy to use without too many moving parts. Hey Dewy is a new to me brand, and their wireless portable humidifier is just the right size for your desk and bedside table.

Hey Dewy truly creates a lovely spa-like moment for your tender skin and spirit without unsightly cords or hassle!

This baby can deliver a cool mist for 8 hours on a charge so if you decide to treat your skin to hydration overnight…BLOOP! Dry sinuses? Ease them with a cool mist. (Imagine how lovely it will be to have go-to relief in the dry winter months to come!)
New Sources to Uncover a Dewier Look
I have a crush on all things Monika Blunder! She's a wonderful, in demand Hollywood makeup artist (think Kate Hudson, Amanda Seyfried, Jessica Alba) who recently created an amazing brand. Maybe it's because she's so dang down to earth, in her 50s, and committed to quality, but I just find her and Monika Blunder Beauty products inspiring.

You'll get a sense of Monika's aesthetic, natural style, and warmth in this:
Have you heard of saie? I found this new to me source for beauty when searching for a new tinted moisturizer since my favorite one from IT Cosmetics was discontinued. Their Slip Tint on the banner above costs significantly less and contains mineral sunscreen to boot.

Skip to 8:30 in this video to see it on mature skin and hear about it from an over-50 straight shooter:
And saie's Serum Foundation? 85% skin care serum and 15% weightless pigment…score! I'm someone who loves a dewy bronzy California girl neutral look all year so I need my bronzer to skip Oompa Loompa factor (almost worse than orange bronzer is when it is red and you appear to be perpetually hotflashing!). Enter: Sun Melt Cream-Balm. Prime delivers it fast!
More Ideas for Dewy Skin & Self-Care
A nice soak with hydrating potions followed by more hydrating potions is always a good idea. I would argue taking the time for such indulgence is revolutionary. Everything in the culture clamors for us to hustle, to fit one more productive task into the day. But when you make a shift and re-member that to stay well, rest and pampering are productive, a new world emerges.

In the self-care soothing moment above, bath soak, a relaxing subtle-scented soy candle, and a dry brush rest on an inexpensive accent tray table near my tub.

I don't love flowery fragrance or anything that may overwhelm since I tend to be sensitive to everything. Wondering about the scent of Shampure? While "lavender" pops up in descriptions, don't let that deter you. I never identified lavender (which can be intense) in Shampure. It has this sexy, subtle, complex, mysterious Parisian essence.

I have ordered AVEDA on Amazon with no issues Finally, they have formulated Shampure into a hand/body wash! Do not underestimate Shampure. I know folks who have been using the shampoo as body wash for decades like I have done in recent years. There is simply NOTHING like this unisex fragrance I have found anywhere else. My husband loves it too.

Drybrushing is an awesome way to slough those dead skin cells and reveal a dewier glow.
An Uncommonly Versatile Accent Table
Now about these tables. I am thinking about buying the rectangular shaped one since I will never tire of my round ones. (The table in the photo at top shows it in the bath, and I'm currently using two rounds as bedside tables in a guest bedroom where I want to keep things airy and minimal.)

And it's not just me crushing on the accent table. Last week, 21 of you bought one! If it happens to be in stock, wow, you got lucky! Not a great pic, but here's the bedroom to which I referred:

Even though the wallpaper is grisaille style like the mural I put in the entry, this one's a different pattern and is an abstract motif from Photowall called "Beauty Everywhere." There's a great sale happening if you decide to spring for wallpaper, and they make it a breeze (and include the paste) compared to how we used to do things years ago.
Loving This Lightweight Cordless Blower
How did I live without this cordless blower in my life? I'm not a machine or tech anything lover. But this is basically a light broom with a button. And since I'm capable of pressing a button…

Stoked to now have a quick means to clear debris from the porch and deck! ZoomBroom is especially perfect for older folks who may struggle to manage those heavy appliances that often come with heavy cords. Clearing the decks just became a breeze!

Historically, I'm an old school, old fashioned broom sweeping cat, but ZoomBroom is too convenient to not go new school. It's also not too loud, and what a timesaver!
No cords, nothing heavy, and so easy to use I was able to record video with it in hand.

I'm not alone in loving it. If you're a pickle ball-er or golfer like my husband, imagine the ease of this as a tool in your bag and then sinking the putt.

I'm loving the wireless revolution happening. (Does it mean that soon WE are all going to unplug too? Because that would be rad.)
When a Dewy Look Doesn't Just Happen
It doesn't always just happen, and I rely on help from a number of clean beauty creators to get a radiant glowy look that makes the everyday a little sweeter.

While I don't have a lifestyle where I'm out there hustling or trying to look 40, I like looking fresh and dewy. Chronic illness, autoimmune issues, and natural aging don't lie. But skin-loving ingredients and pretty makeup are tools to deliver a healthy look to match my inner buoyancy and joy.
Favorite Finds from Amazon for a Small House?
So many folks in midlife wind up downsizing or choosing an RV lifestyle as they place more emphasis on experiences over acquisitions. Marketers are responding with all kinds of smart solutions for living small…

Finally, if you have any occasions requiring gifts, a few of these can be scored at Amazon as well.

Can we just talk about how Amazon Prime has totally saved us when it comes to last minute gifting!!!! What on earth did we do before? Hahahaha.

Peace to you right where you are.

-michele

Thanks for shopping RIGHT HERE to keep decor inspiration flowing on Hello Lovely!

Hello Lovely is a participant in the Amazon Services LLC Associates Program, an affiliate advertising program designed to provide a means for sites to earn fees by linking to Amazon.com and affiliated sites.