For no good reason, a preview of sweet and pretty Spring and Easter goodness. Hope these Spring Pastels, Adorable DIYs & Bunny Sweetness brighten any gloom. With an ice storm happening and winds roaring as I type this, spring seems so very far away. Maybe you'll find an idea or two to keep your crafting hands busy before the season of renewal is here.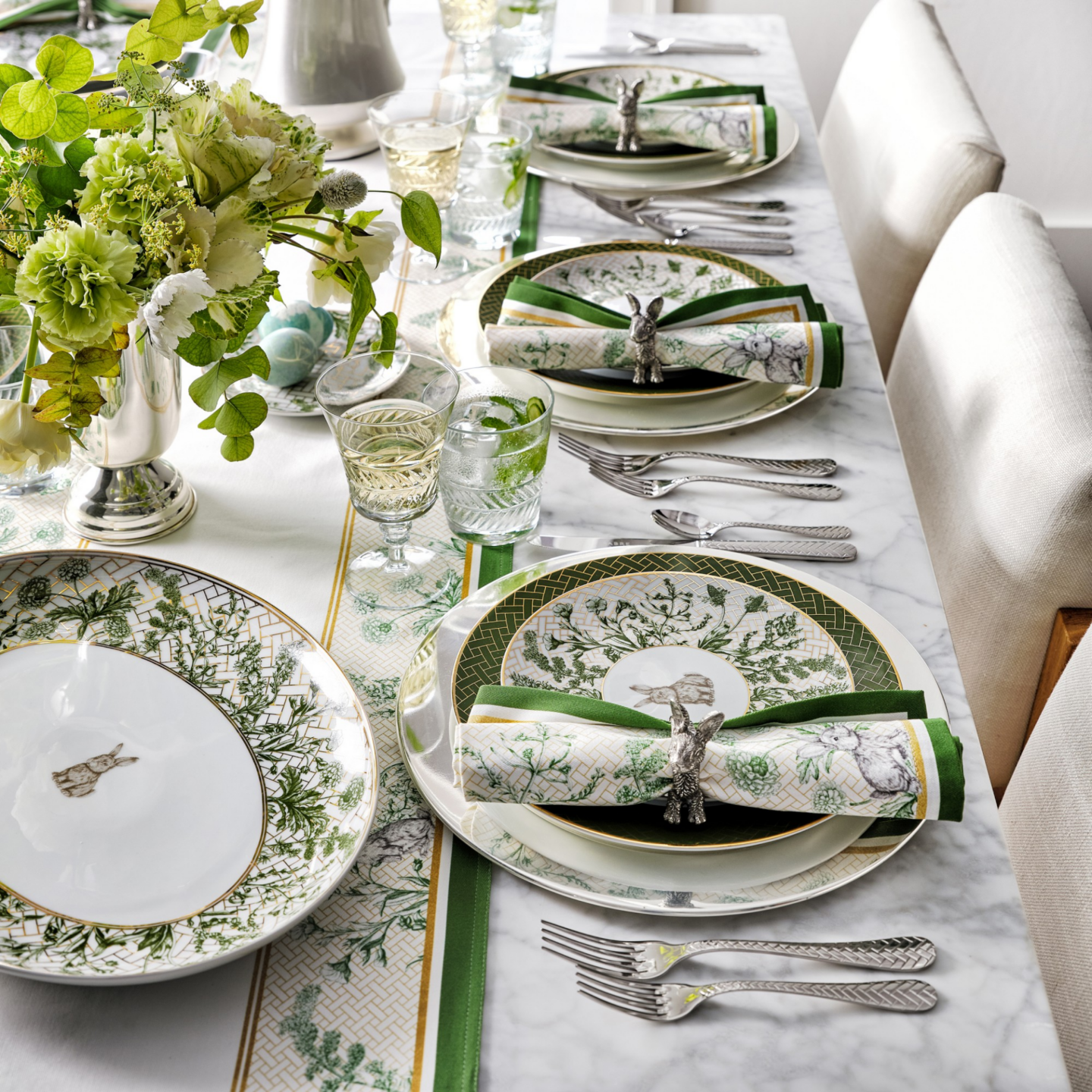 I independently selected products in this post—if you buy from one of my links, I may earn a commission.
Spring Pastels, Adorable DIYs & Bunny Sweetness
1. Yummy Nests to Make
These look so precious, and I'm sure you can improvise with the kind of candy eggs that will go on top.
Crescent roll dough is so amazing to work with for treats that seem complicated but aren't at all.
2. Egg Shells Painted in Spring Pastels
Bring life to your spring tablescape…aren't these breathtaking!?!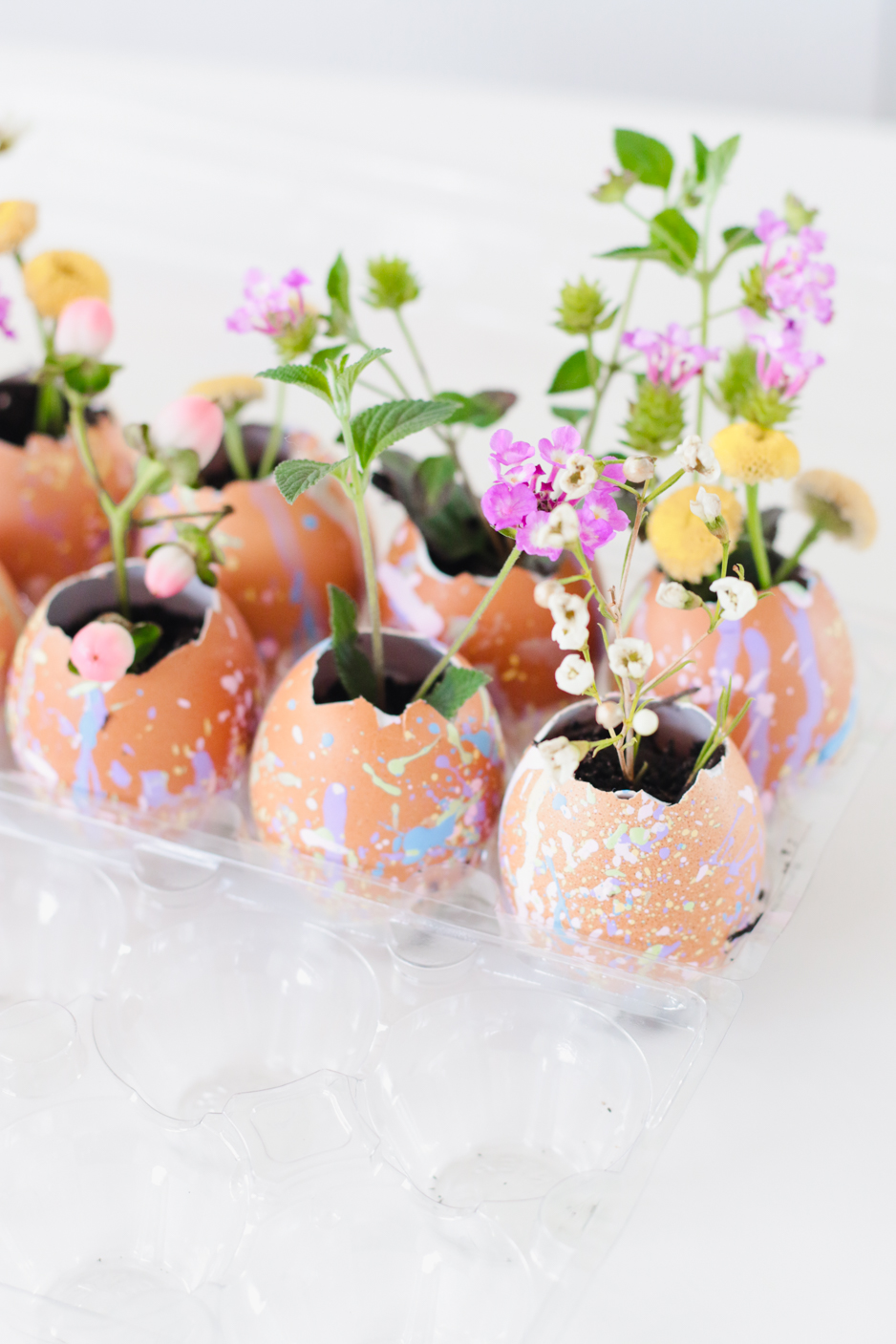 Need a clever bunny eared placesetting idea with a napkin and and egg?
3. Bunnies Make the Best Little Buddies!
If you haven't heard about how Cuddle + Kind provides meals to children in need with each sale, you'll love it!
Look at the sweet little knit carrots in their pockets!
Because it's the little things…
Who knew a simple scalloped collar on a bunny could be so irresistible?
4. Jeepers Peepers, Batman
We all know someone who would go cray cray for peeps kebabs this indulgent.
I'm sticking to this kind of colorful…how about Maegan Brown's beautiful snack boards!?!
Find a rainbow of ideas in her book:
5. Bunny Placesettings
I don't think these linens and placemats are available from Rachel Parcell any longer, but they still inspire with their mix of patterns, pastels for Spring, and the divinely romantic color story.
Aren't the colors comforting?
Rach has the sweetest color stories in her decor and home.
Remember the doors in her kitchen?
Pretty pinks are never far from her decor mood either…
Why do I suddenly need a carrot cake cupcake this moment?
More bunny and lattice goodness in a slightly more grown up pattern:
6. Pretty Easter Layer Cake
I have never found layer cakes to be a cake walk, let alone rainbow layer cakes!
But who cares how messy or lopsided the end result? It's a fun challenge that ends up delicious no matter how imperfect!
7. Pastel Macarons
Are Easter macarons even a thing? Because they should be. They're too hard to make on a regular basis, but for a special occasion? Just seems like a brilliant pairing.
8. The Sweetness of Maileg Bunnies & Friends
I have collected Maileg soft and sweet European toys/keepsakes for years and highly recommend them for their quality and beauty. Established in 1999 by Danish designer Dorthe Mailil, Maileg has an authentic style.
Handstitched eyes and handknit clothing bring these friends to life, and they can be enjoyed with or without grandkids!
An Easter Mouse? Move over Easter Bunnies.
9. Fairy Sweet Spring DIY
If you have children, grandchildren, or little ones to enjoy, this is a charming craft.
Freehand the fairies or visit the Mer Mag to print out these sketched cuties.
10. Pretty Produce Inspired Spring Front Door
How charming is this curb appeal idea for Easter?
11. Baskets of Beatrix Potter
Yes, it may seem nuts to think about these baskets as the ice storms and polar vortex punish…Peter Rabbit though.
Apparently plenty of folks make Easter baskets for their pets these days! Ha!
Not sure they are still available, and I'm thinking eBAY if they aren't.
But the last thing I need is another juice glass set. Lord have mercy, flashbacks of packing for our move remind me hoarding of juice glasses is a THING!
I mean who is setting the table these days with juice glasses even when there are children at home? They are simply irresistible.
If I see vintage examples on a garage sale table, they just end up in my hands!
12. April Showers & DIY Flowers
I'm good with the rain when it doesn't fall and freeze on the roads like today when I was caught outdoors in it without an umbrella.
I can imagine hunting for a vintage umbrella to fill with dollar store tulips if your home's front door has the right look for one of these.
13. Quiet Colors & Pastels on a Wispy Wreath
It has been quite some time since I have decorated with a spring wreath. You?
14. Everlasting Speckled Replicas
If eggs stay expensive, I can imagine the humor that will surround Easter this year.
Right?
15. Fresh Vege Vases
This is so darling. I have also seen cauliflower used as a vase.
Simple but so memorable.
16. Bunny Lovin' Francophile Alert
17. Simple Little Touches
There's something about bitty blooming baskets that outshine those huge bountiful look like they cost 6-figures arrangements.
18. Non-Wilting Pastel Beauty
This would look lovely against a green or yellow front door.
19. Gifts for Gardener Types
Last year I pondered whether I would become more of a gardener at our new home. Not sure my skills have improved, but the soil and blooming certainly have!
I loved digging in the rich dirt and watching with delight at what popped up in Spring and Summer.
20. DIY Pretty Chinoiserie Eggs
Oh, Yvonne, you do know your way around LOVELY!
21. Sweet Spring Pastel Inspo
Egg cups also just beg to be hoarded!
They are so civilized, and if ever I have grandkids, we're using them!
22. Lush Gardens to Lift Spirits
Thanks for reading, friends! If you have a moment to catch up on posts you missed, SEE THESE.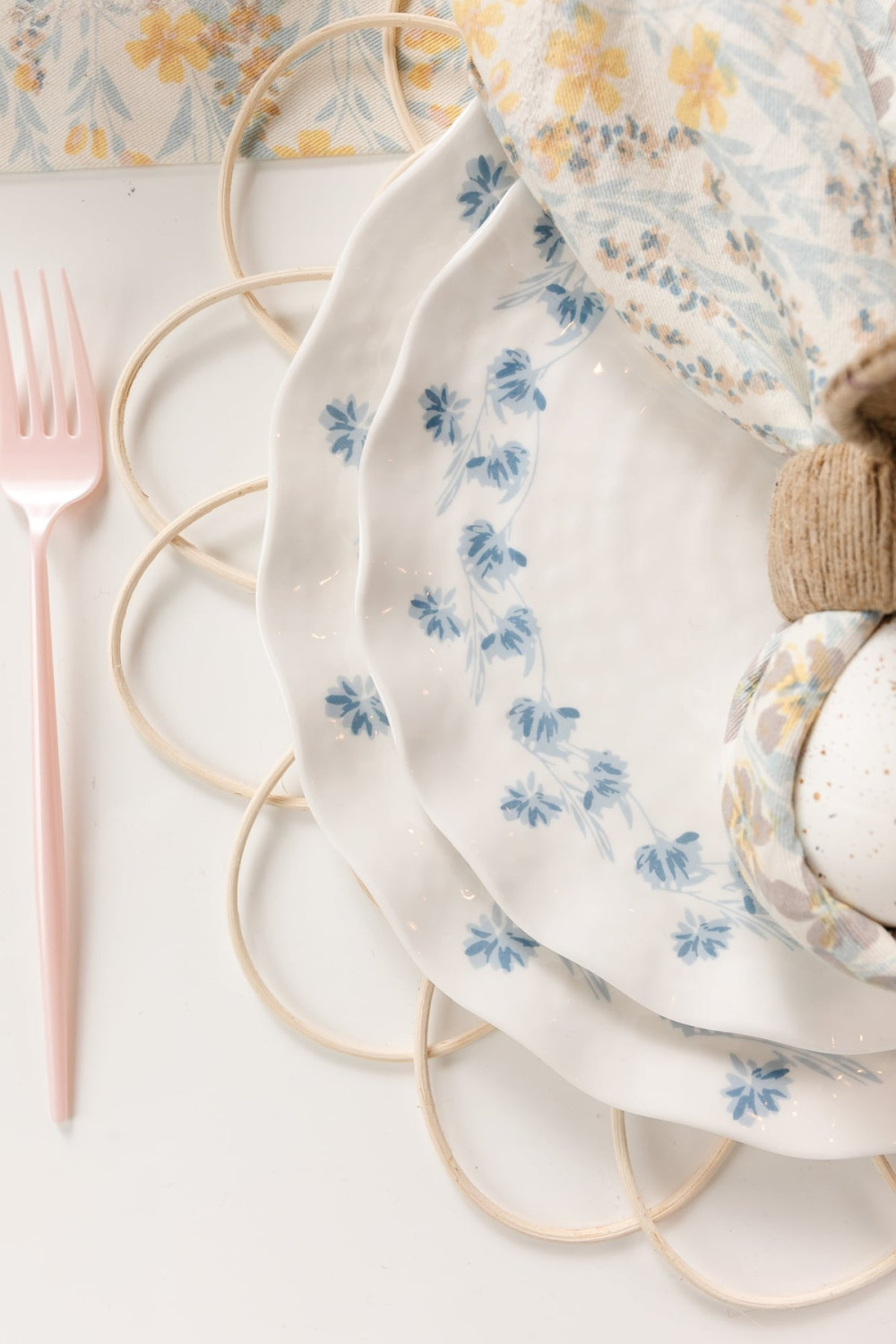 I independently selected products in this post—if you buy from one of my links, I may earn a commission.
Peace to you right where you are.
-michele
Shop for items you already intended to buy on Amazon RIGHT HERE, and also find home decor here to keep decor inspiration flowing on Hello Lovely!
Hello Lovely is a participant in the Amazon Services LLC Associates Program, an affiliate advertising program designed to provide a means for sites to earn fees by linking to Amazon.com and affiliated sites.