Many of us turn to Minted for our Christmas cards, but if you only shop them during the holidays, you may not know they create much more than stationery. So many uncommon options for art, gifts, home decor, and more. For many years I have turned to the beautiful quality of Minted for charming Christmas cards, art, invitations, and photo gifts. Today's 7 Ways Minted Elevates the Everyday shares how Minted somehow consistently manages to exceed my expectations and bring joy.
7 Ways MINTED Elevates the Everyday
This post isn't just one more post promoting a brand I favor. I feel passionate about Minted because I rely on them for family celebrations, special occasions like graduation, and the best custom gifts. I highly recommend them for all of your stationery, invitation, or photo gifting needs.
It feels slightly vulnerable, but today, I'll share personal photos below which hint at family life behind the blog.
Oh, and Minted's wrapping paper! It's the best! Look at these sheep, and that color!
You may be aware of the vast collection of holiday cards from Minted, but what about the everyday occasions?
I independently selected products in this post—if you buy from one of my links, I may earn a commission.
No. 1: Photo Calendars from Minted
Oh, guys. This is THE BEST photo gift idea even if it's a gift for yourself. You probably don't want to wait until 2023 for this one! It just may be my number one pick.
Why?
Because for $31, you can actually score TWO of these gorgeous, high quality, and completely customizable photo calendars! While they are $31 each, if you simply add 10 calendar dates (like family member's birthdays and anniversaries) to be printed on the calendars, you can score a second calendar for FREE!
I chose to create this particular calendar with favorite family photos. The cover features the original oil painting by Cindy Redman of our departed Bella Luna. The photo above features my baby boys on a perfect summer day, and below you see them as children with their daddy on our favorite deserted beach on Oahu's North Shore.
Minted Calendars Are a Great Keepsake!
It was so fun traveling down memory lane to choose photos for this calendar! The photo below was a moment in our family home before we finished the basement. It was taken during our family's 'rock band' phase to accompany something I wrote that was published in Family Circle. Crazy good memory!
What a happy moment for our family below. It's the day after my mom's last radiation treatment after a long, long, journey of chemo and treatments for breast cancer. The smiles say it all.
This joyful shot captures my kids on the beach with one of my favorite creatures on earth: a sea turtle (indulging me and giving me great face!).
So you see, a simple calendar packed with years of happy memories and smiles can add joy to your everyday!
(Our fur baby (below) on the cover has flown to another realm, but her presence lingers. We think of her everyday we see the moon…she loved us so lavishly during her time on earth that her love is etched on our hearts.)
If you have photos of your pet – maybe devote a calendar entirely to them!
No. 2: Holiday & Graduation Cards from Minted
When our eldest son graduated from law school, it was a snap to customize this wonderful card (in a petite size – which makes it more unique and oh so cute!) with a recent photo of him as well as a shot of his school's law library.
Not sure these these customizable stamps are still available, but they were adorable! Our son thought they were truly special.
I can't say enough about the thick, luxe paper for Minted products…you'll be awed.
No. 3: Minted Business Cards
I chose these Pink Wash business cards from Minted because I swooned for the shade of blush pink!
Not only are they printed on lusciously lovely paper, you can get creative and include a photo, design, or information about your business on the back of the cards.
I think you'll love the rest of the options for business cards at Minted RIGHT HERE as well.
The packaging for everything received from Minted always gives me pause. This is a company that cares about creativity, design, and those little details that make a big splash with discerning, design savvy folks like us.
No. 4: Bridal Shower Invitations
When my sister hosted a bridal shower, she ordered these gorgeous invitations for the beautiful occasion. Bonus? Minted will address all of the envelopes for everyone on the guest list for FREE!
You can see my name on the envelope on the right, below.
I had fun snapping photos of the bride to be and my nephew before the shower. (A 6′ tall runway model is a breeze to shoot, kittens.)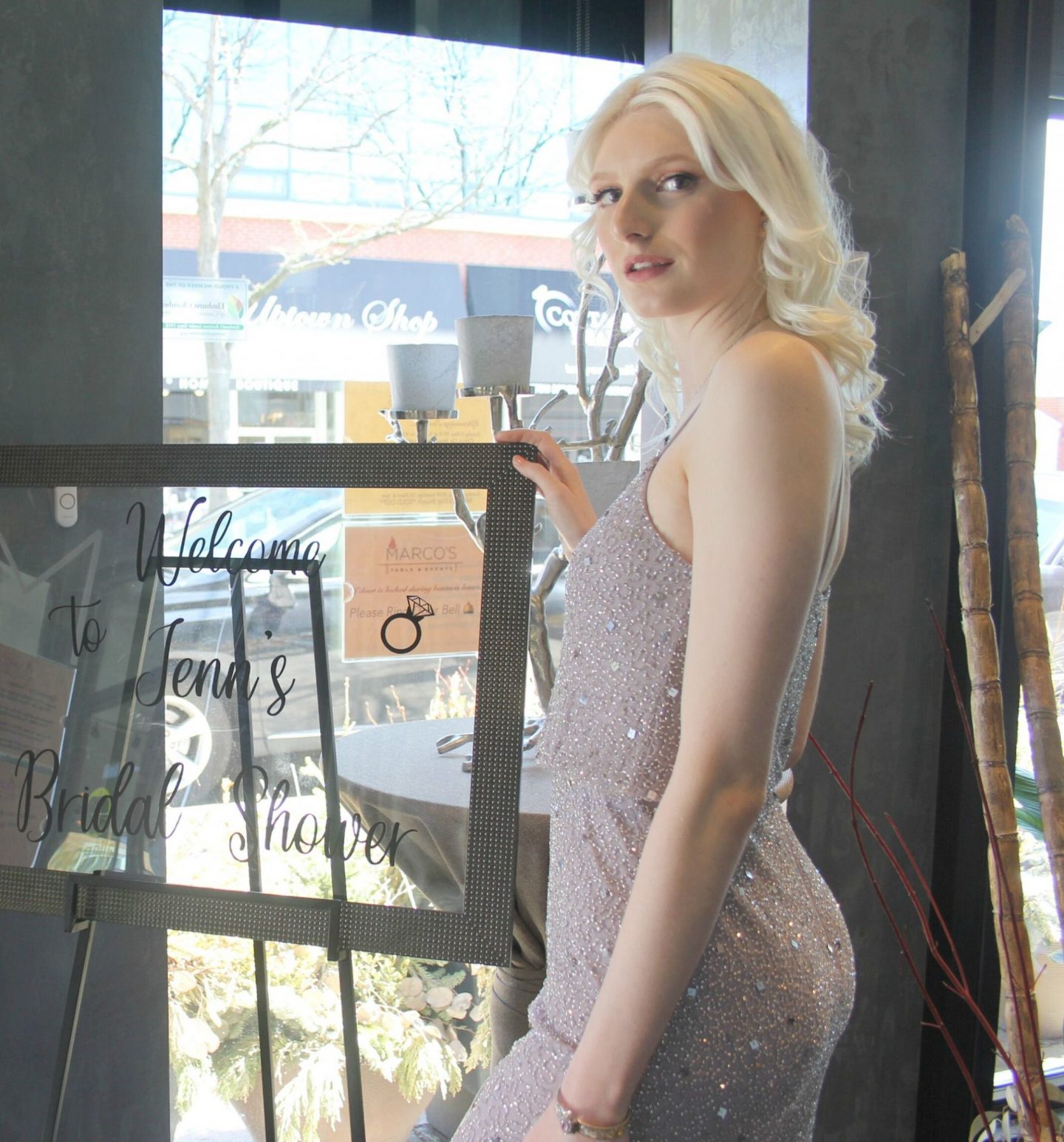 So many gorgeous designs at Minted to choose from!
Just in case you have forgotten the potential for an unforgettable a wedding ceremony…
No. 5: Personalized Gifts
There are always people on the gift list to buy for who seem to have everything, and here is a sweet little personalized notebook gift sure to please.
In this design by Jennifer Wick, I chose treasured family photos for the cover and decided on 'love bears all things' for the center. In the photo below, I'm showing you the clear cover made of a high quality material that protects the lined notebook.
For the inside of the cover, there are various options for customization! I chose a photo of the boys which I captioned with "Life is a gift. Love is the point, Mama loves you" since I designed the notebooks for them. Under the photo, I included a list of 10 zen things I penned.
My sweet boys!
Here's the design on the back of the notebook:
So special.
You could easily design the cover with the recipient's name, a favorite quote, or just 'notes.'
Pet Portraits
The past few Christmases, it was all about the pet portrait gifts! Read about it HERE. These were loved as gifts! And ordering was super easy. Artists at Minted take your photo and transform it into a watercolor print. The paper is luxe and lovely.
The beautiful portrait of our beautifully blind, recently departed Snoop (above) started out as a simple iPhone photo our son texted me. I actually snapped the photo of Eve for this one, and I love how I was able to communicate back and forth with Minted about the colors I wanted:
No. 6: Beautiful Fine Art Prints
I have been living with my gorgeous framed fine art prints from Minted for years, and although they have lived in three different homes now, they still bring me joy. My Days in Paris art print started out in our Arizona home and then moved to a bedroom in our former home:
No. 7: Encouragement Cards
We're living through extraordinarily challenging times. Who couldn't use a word of hope, of encouragement, of love?
Thanks for visiting today!
Peace to you right where you are.
-michele
Thanks for shopping RIGHT HERE to keep decor inspiration flowing on Hello Lovely!
Hello Lovely is a participant in the Amazon Services LLC Associates Program, an affiliate advertising program designed to provide a means for sites to earn fees by linking to Amazon.com and affiliated sites.