Last night when I couldn't sleep I surfed channels before landing upon that Nancy Meyers' gem, THE HOLIDAY. I typically watch this feel good film at Christmastime, but it turns out it is every bit as charming in August. Flip flopping between a sunny California mansion and English countryside wintry goodness just doesn't get old! I'll take the countryside as my primary existence and visit balmy wine country when the grey becomes too grey. How 'bout you? If you're a fan of the film's Rose Hill cottage, English country style, and charming Cotswolds cottages, you'll love these peeks from Character Cottages. Maybe you'll find a cottage for vacation! Let's explore rustic Cotswolds Cottage Inspiration and design details!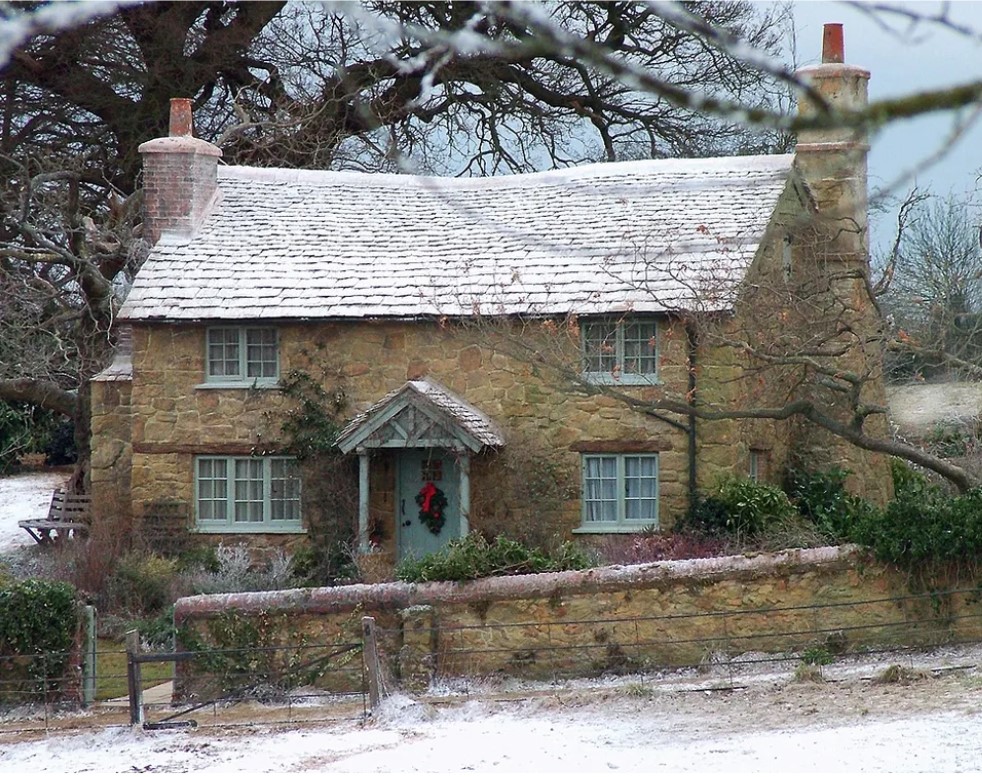 Cotswolds Cottage Inspiration & THE HOLIDAY Sets
What is Cotswold Style?
Derived from houses in England's Cotswold region, Cotswold style is synonymous with storybook style. Built simply for rural laborers, these cottages most often feature prominent chimneys near the front door. King mullions and steep roofs are also architectural elements worth noting.
What Construction Materials are Cotswold Homes Built From?
Oolite limestone and hardwoods are what were used for traditional cottages.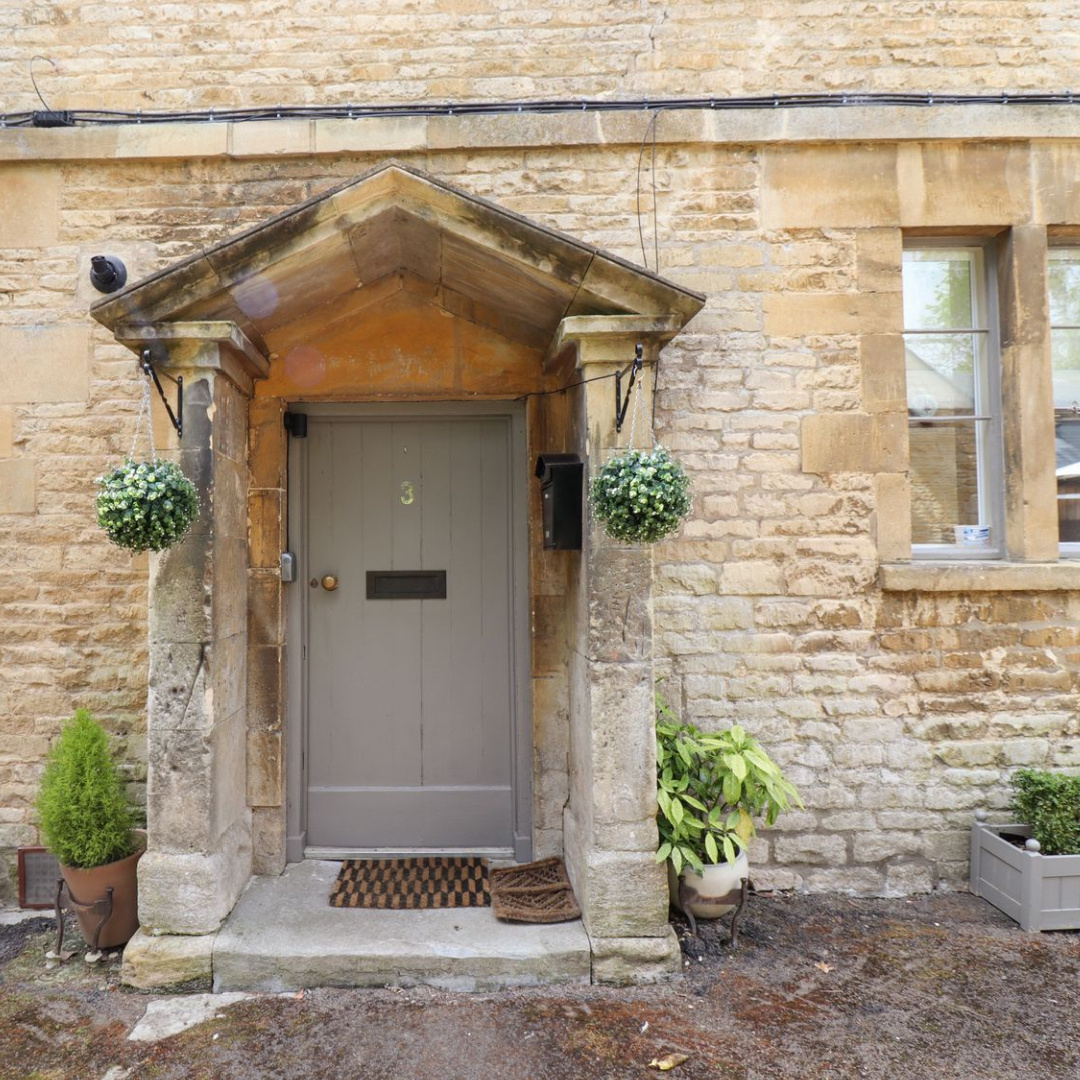 Rosehill Cottage Set Interiors from "The Holiday"
In case you may be dreaming of driving by the English cottage from the movie…nope. It's a Hollywood set! But isn't it glorious?
The living room design features a red stripe sofa, drum table, and a sumptuous velvet tufted ottoman used as a table. The walls appear so thick, don't they? I was surprised to learn that in historic cottages in the Cotswold region, those thick stone walls were hollow and filled with rocks and rubbish!
English Country Kitchen from "The Holiday"
Oh this movie set kitchen! Authentic in that rooms in these cottages were small and often irregularly shaped.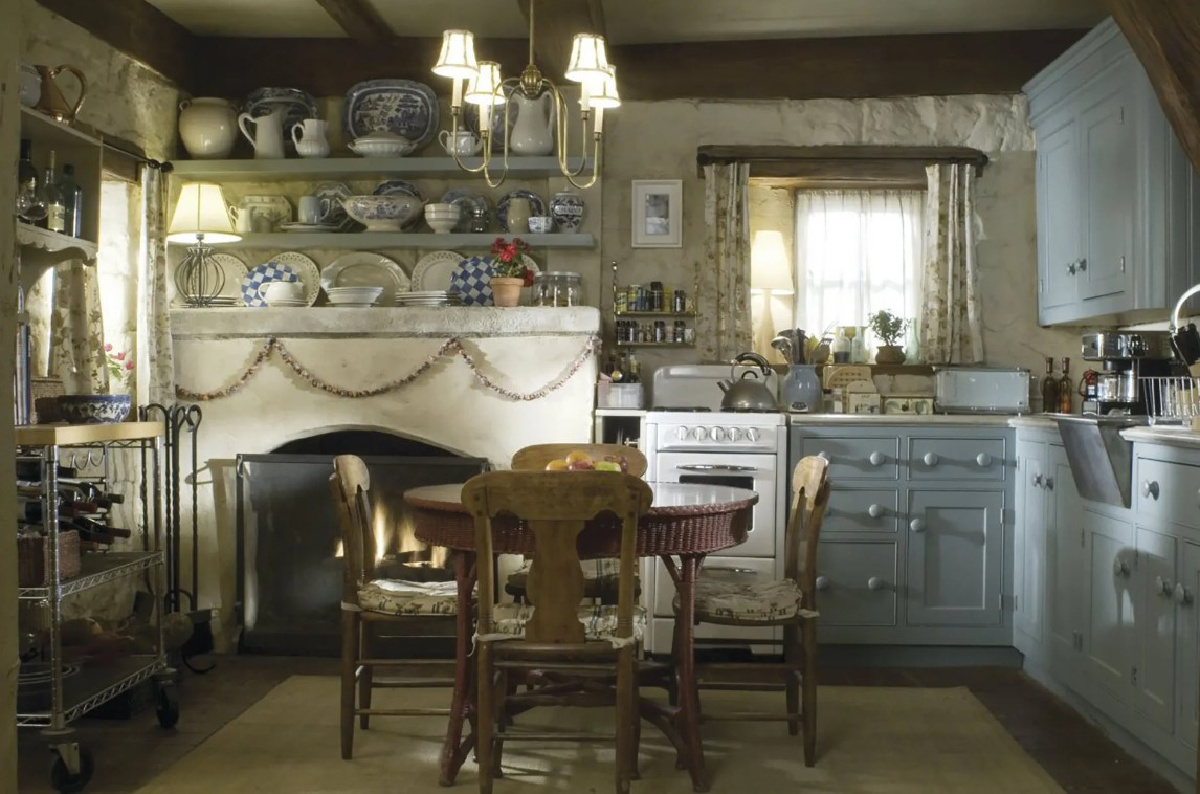 I can't stop staring at this image with its cozy lighting, rugged stone walls, pretty blue cabinets and tiny range. Who wouldn't want to be invited to sip tea near that fireplace!?!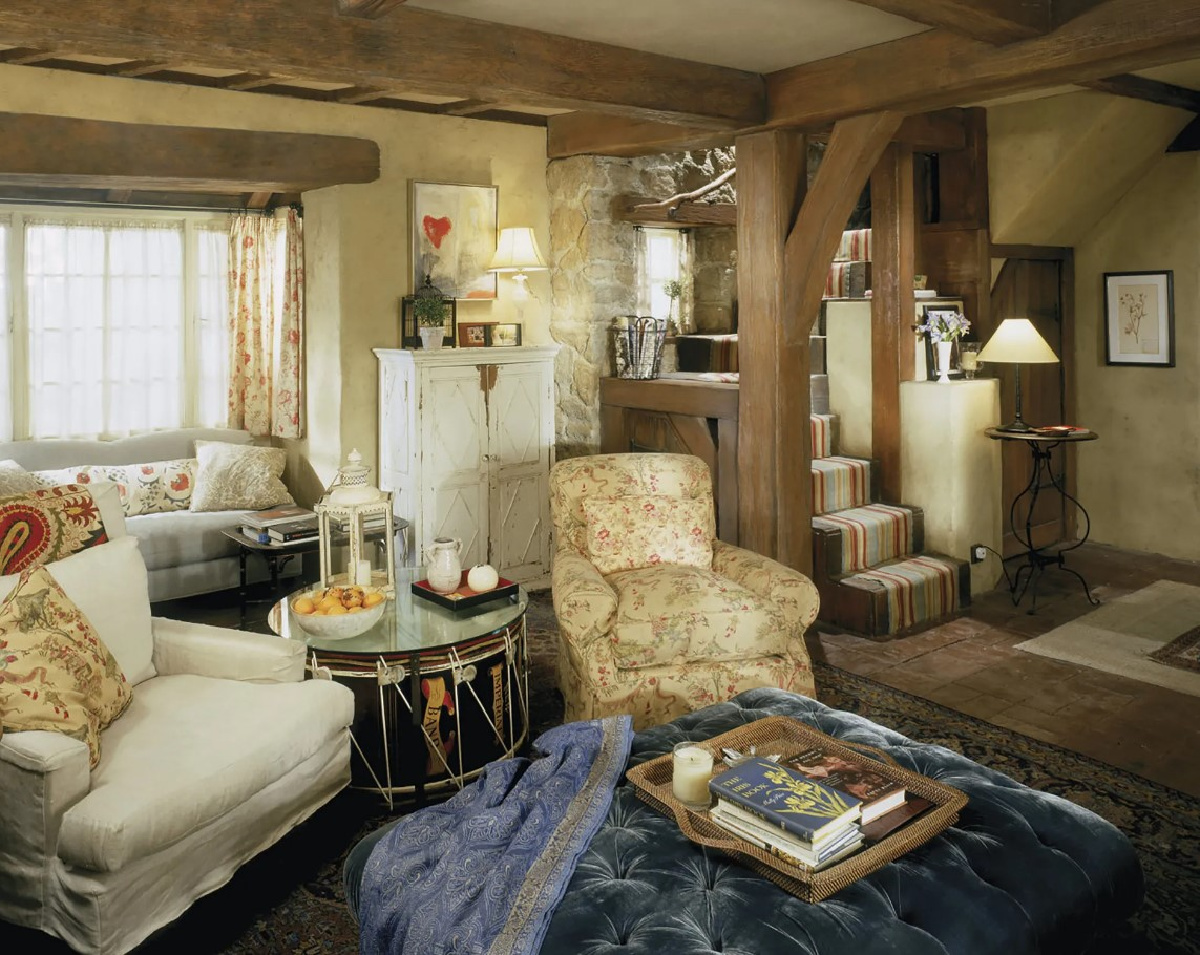 The scale of everything is so irresistible…look at the stairs! The floorplan of an authentic Cotswold cottage is typically bisected by a staircase, and you can see this Hollywood set for the movie featured that authentic architectural element. It was also customary for the staircases to be wood (chestnut, oak, or beech) just as you see in Iris' cottage.
And the cozy window nook area in the living room.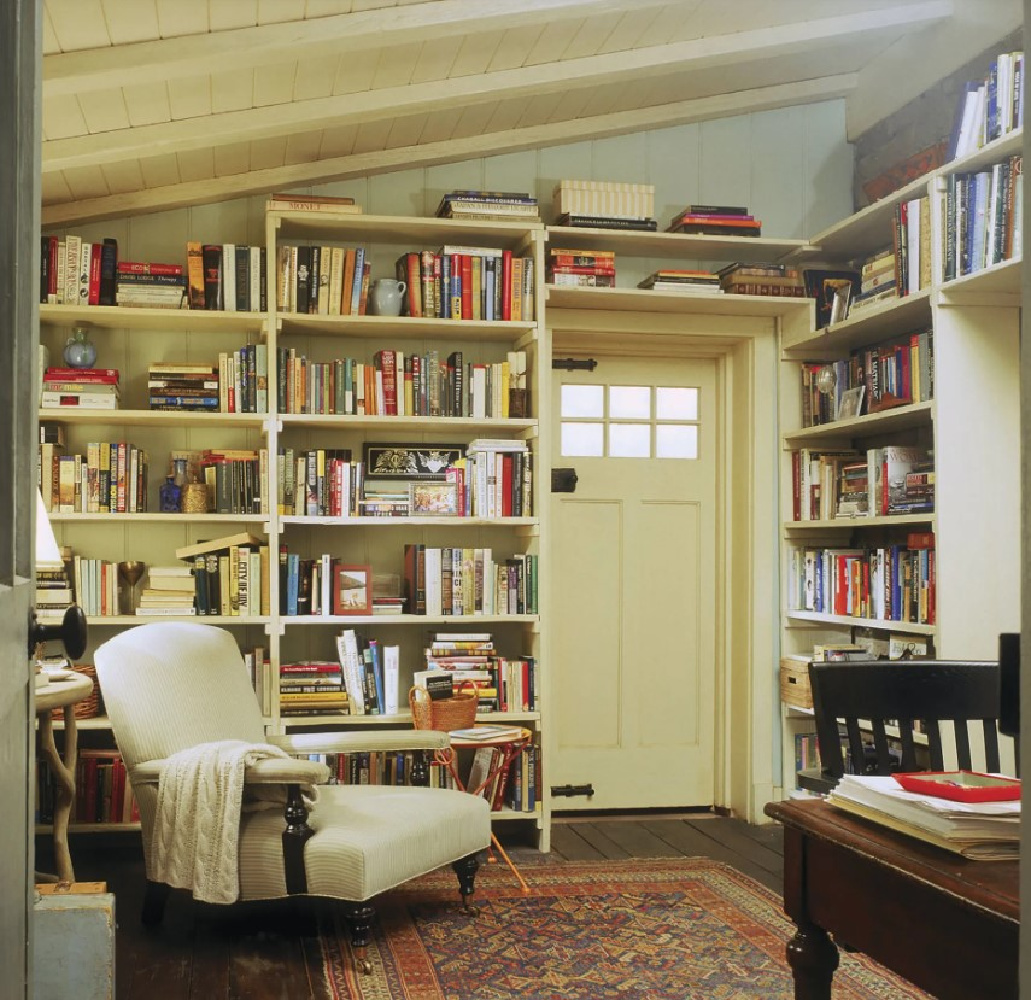 The character who lives in this English cottage (Iris Simpkins) is a writer so it makes sense this inviting bookish space would be designed for the set.
Tiny Bathroom With Soaking Tub Where Amanda (Cameron Diaz) Squeezes In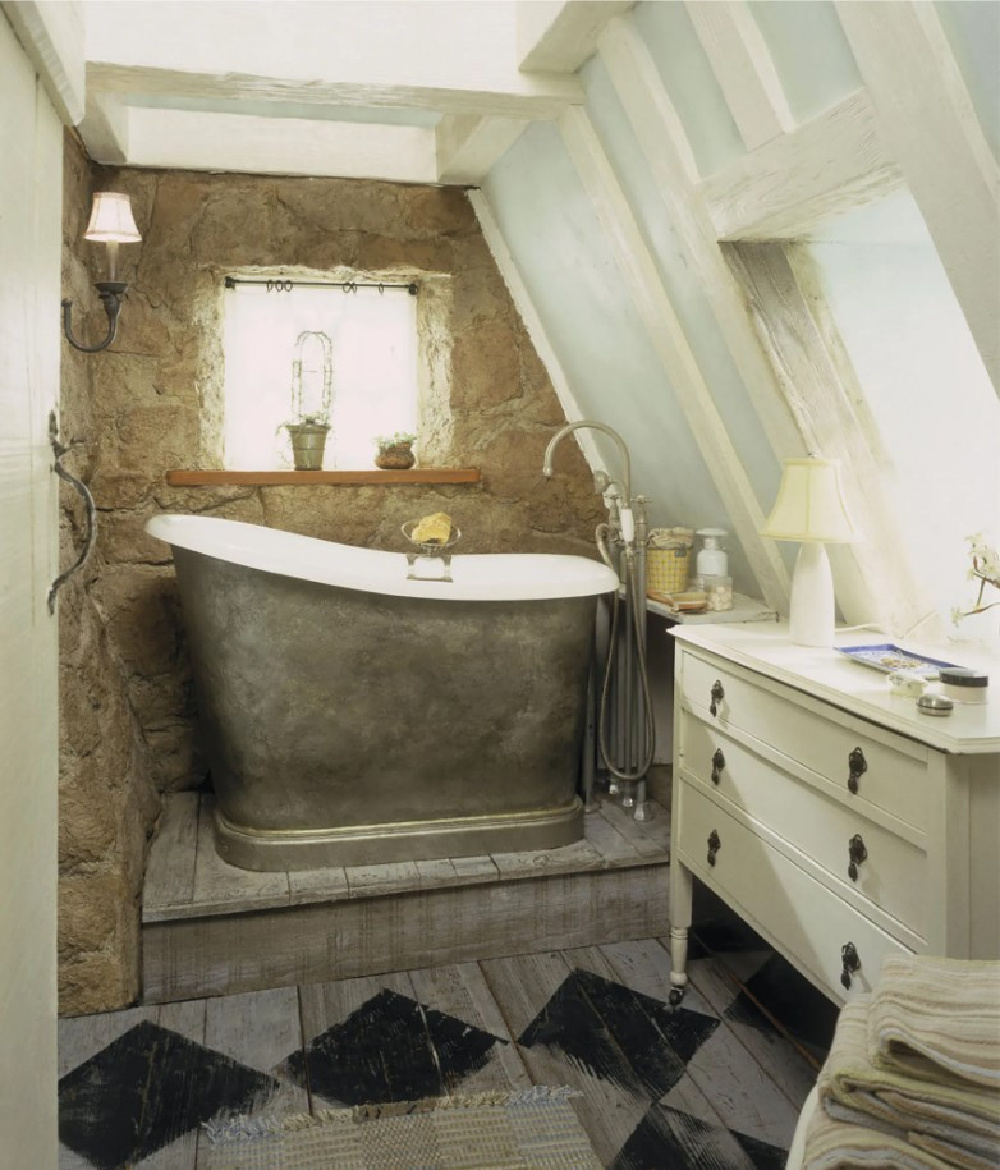 Remember the little bathroom with the soaking tub Amanda (Cameron Diaz) squeezes into in the rustic bathroom? How charming are the diamonds painted on the wood floor and stone walls?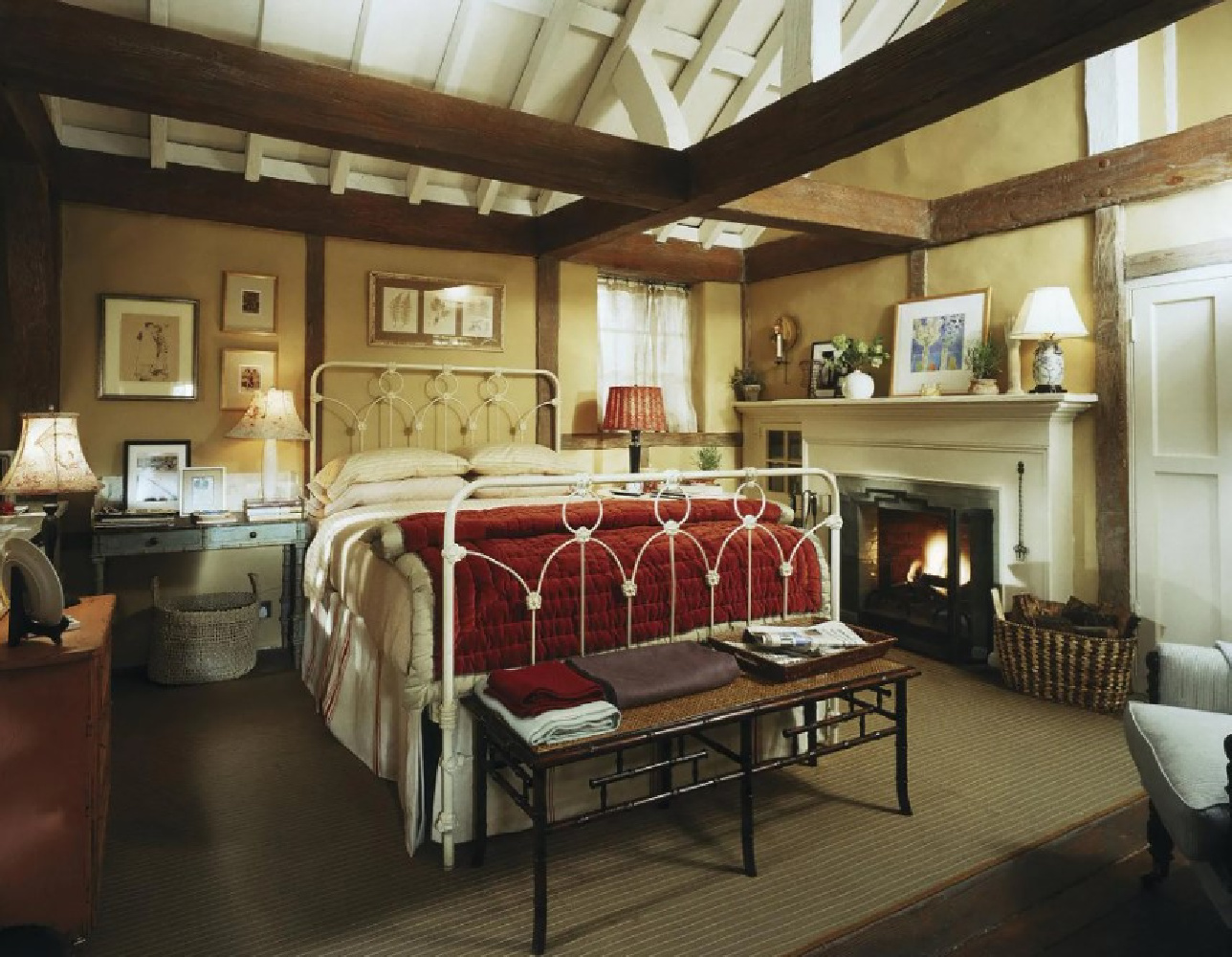 Traditional Cotswold cottage floorplans featured bedrooms on the first floor. As you study the photos of these sets, it becomes clear how much thoughtfulness went into the designs. They appear historically accurate and feel lived in.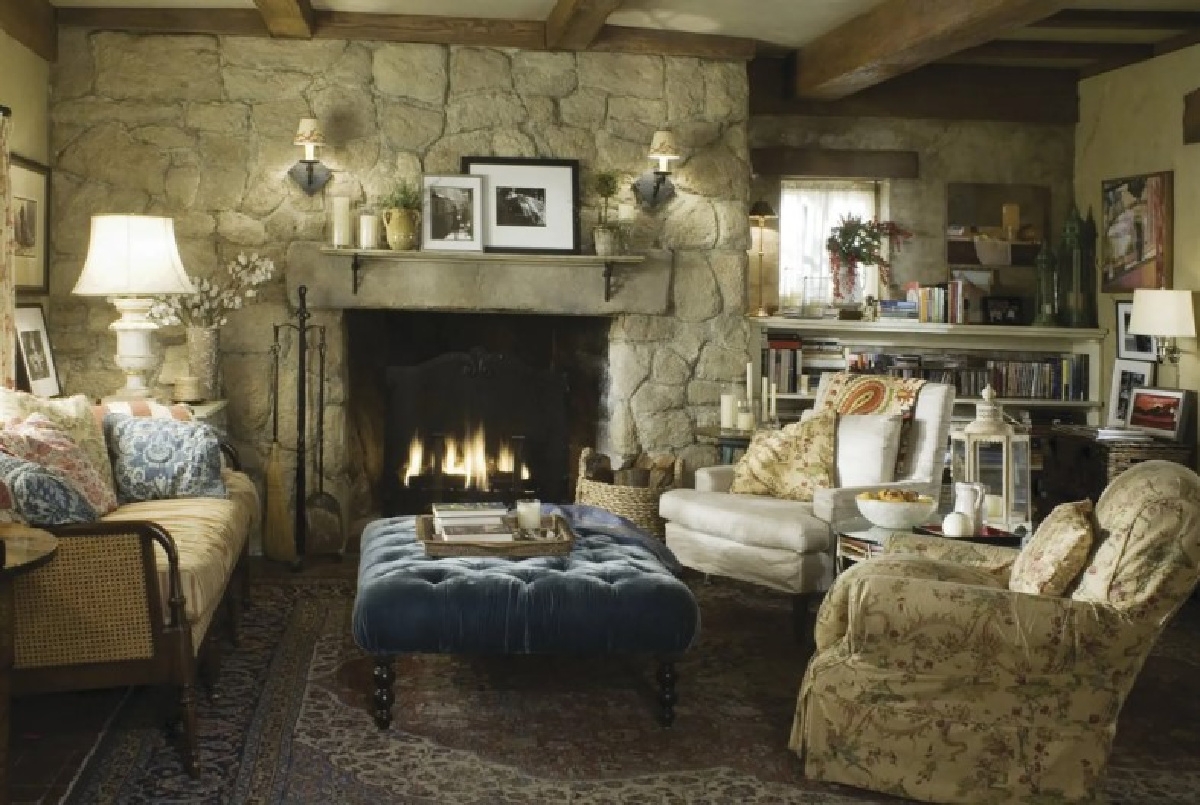 No matching sets of furniture or any fuss at all in the living room–probably why we all fall in love with this house when we watch the movie.
Charming Tent in Girls' Room of "The Holiday"
Sophie and Olivia invite Amanda into their magical tent in one of the most touching scenes of the film.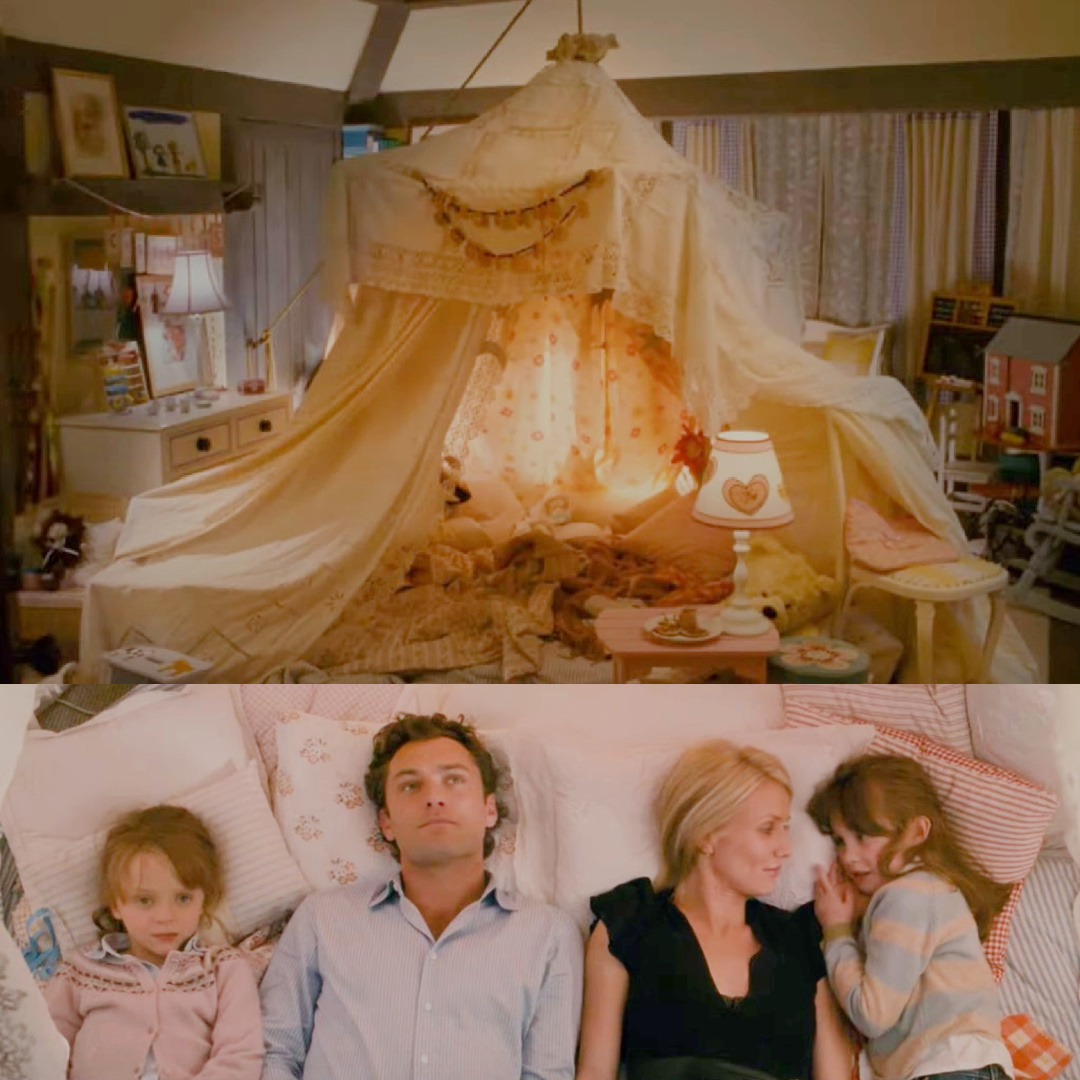 What a soft, feminine, cozy, inviting space that offers inspiration! In that same cottage (Jude Law's character Graham's home), a sweet New Year's Eve dance party marks the final scene: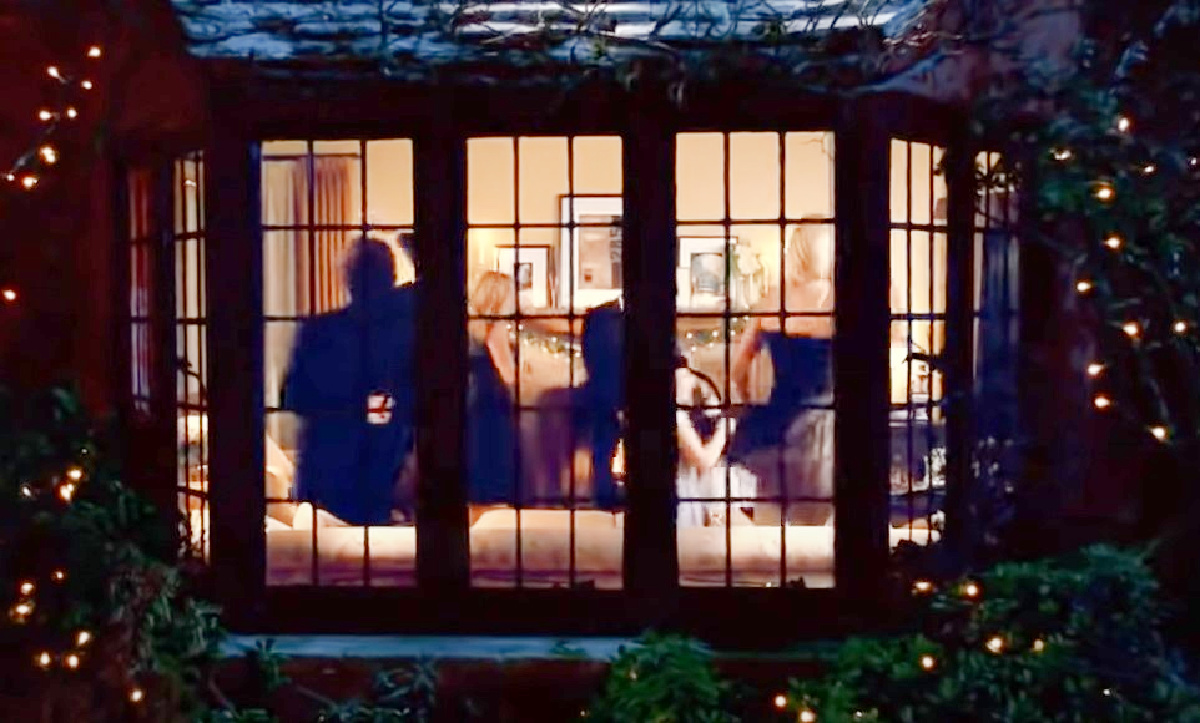 Cotswolds Cottage Design Inspiration
Care to visit the Cotswolds and stay in a holiday rental? I plan to go someday, and until then, I'm collecting design ideas from beautiful properties like these.
Stanley Cottage (Chipping Campden)
What a beautiful home to rent in Chipping Campden HERE!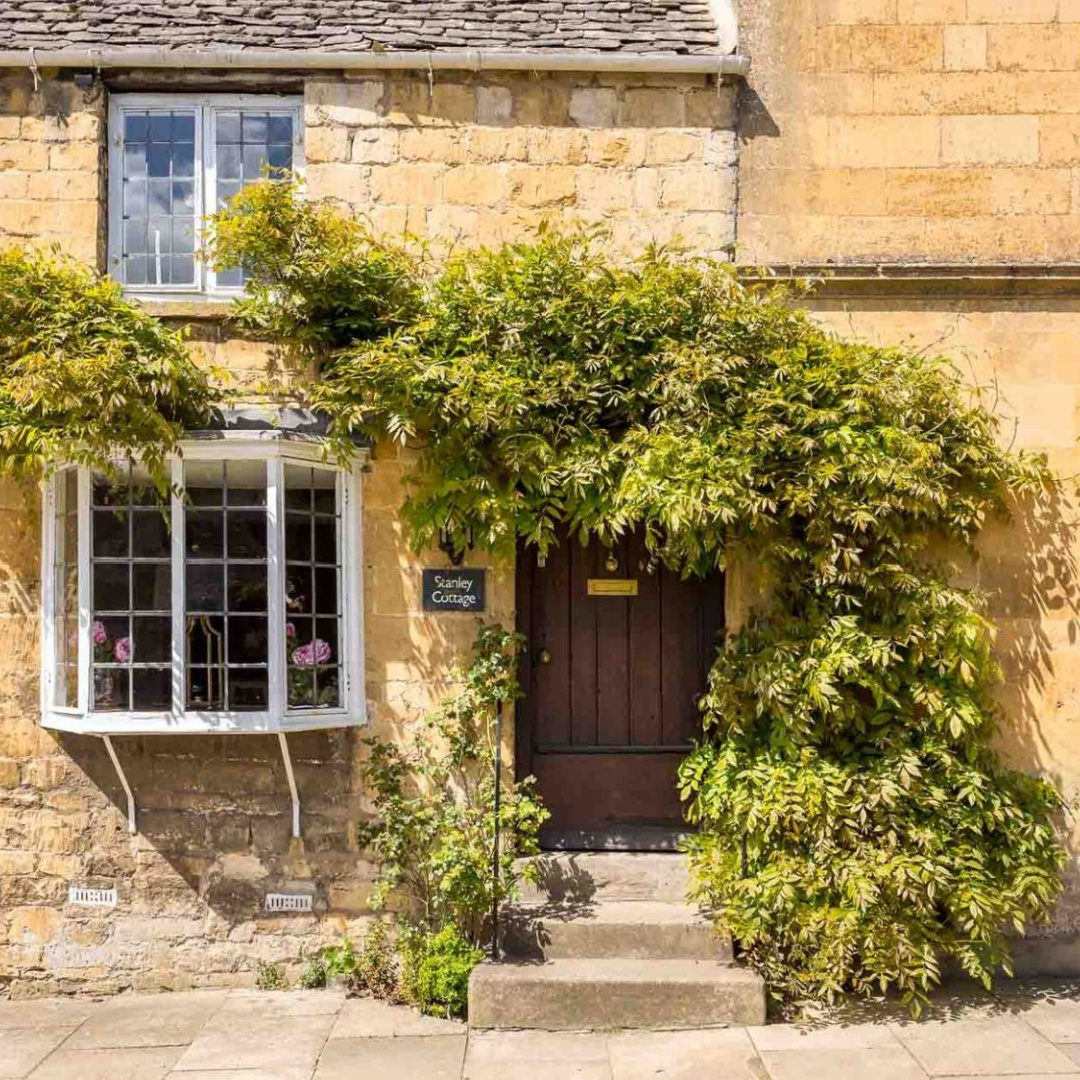 Warm sunny limestone exterior! From the listing: "Chipping Campden has a wide range of small shops, pubs, tea rooms and restaurants.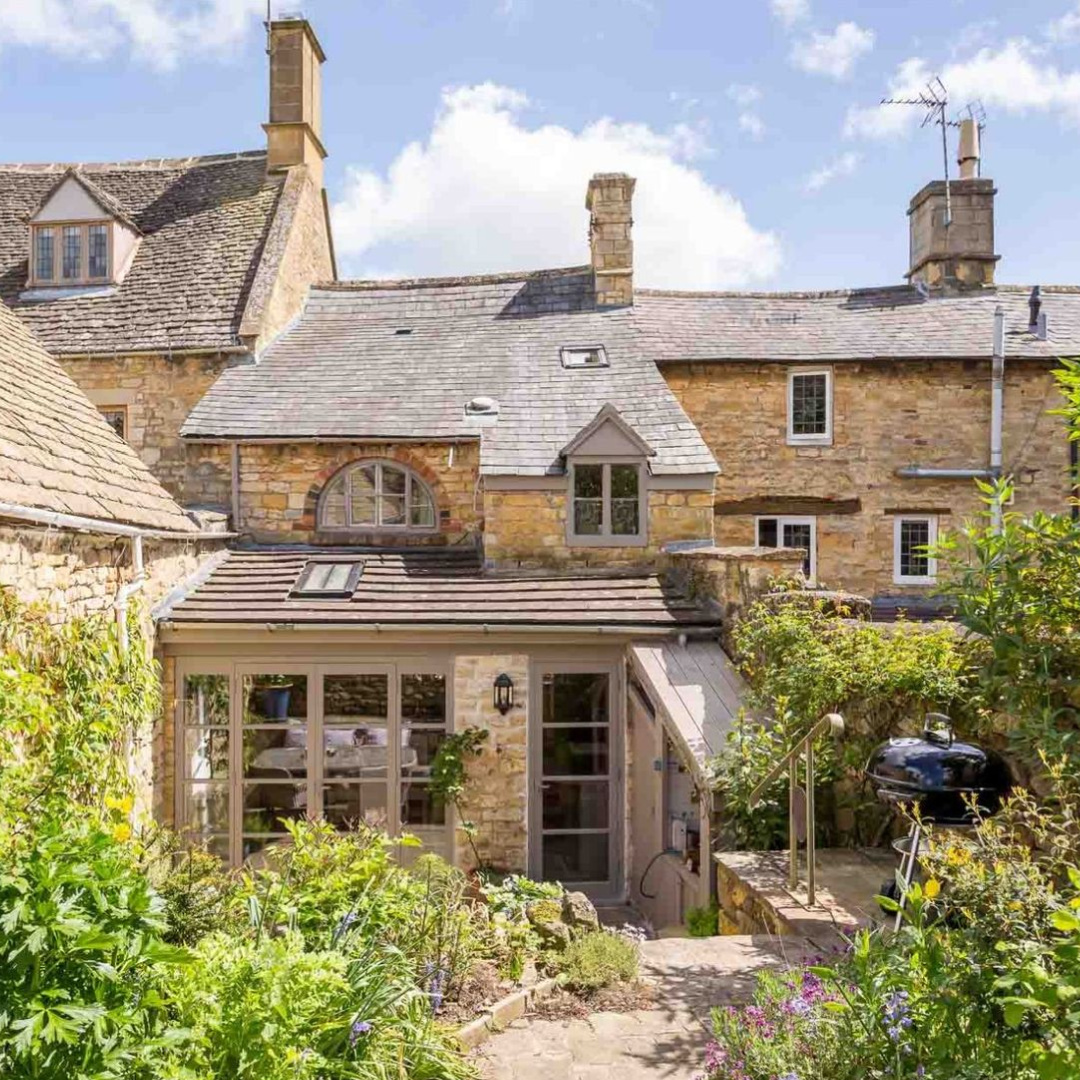 It is also surrounded by the stunning Cotswolds countryside, with the 100 mile long Cotswold Way walking trail passing through the town.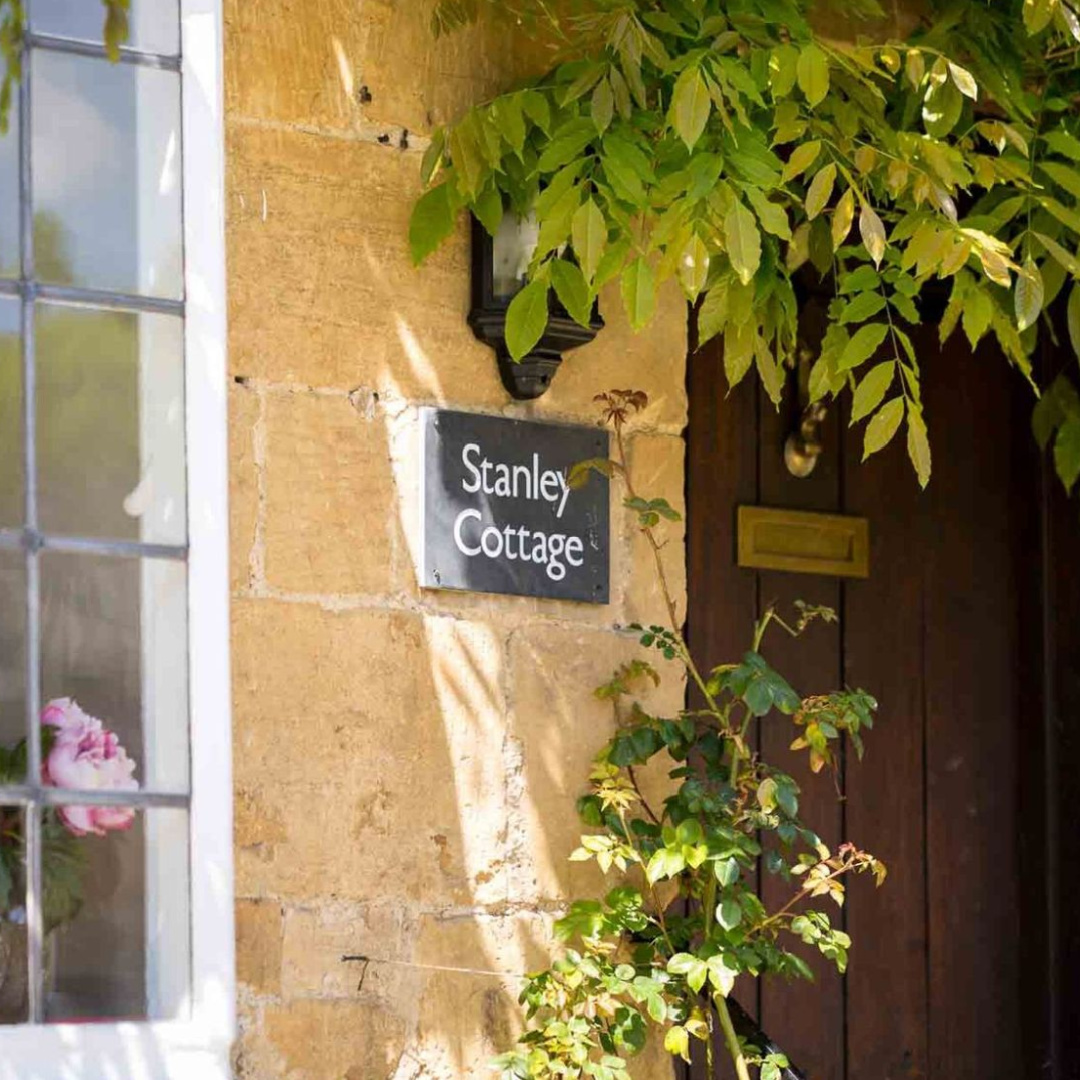 Don't you love the relationship with the outdoors here: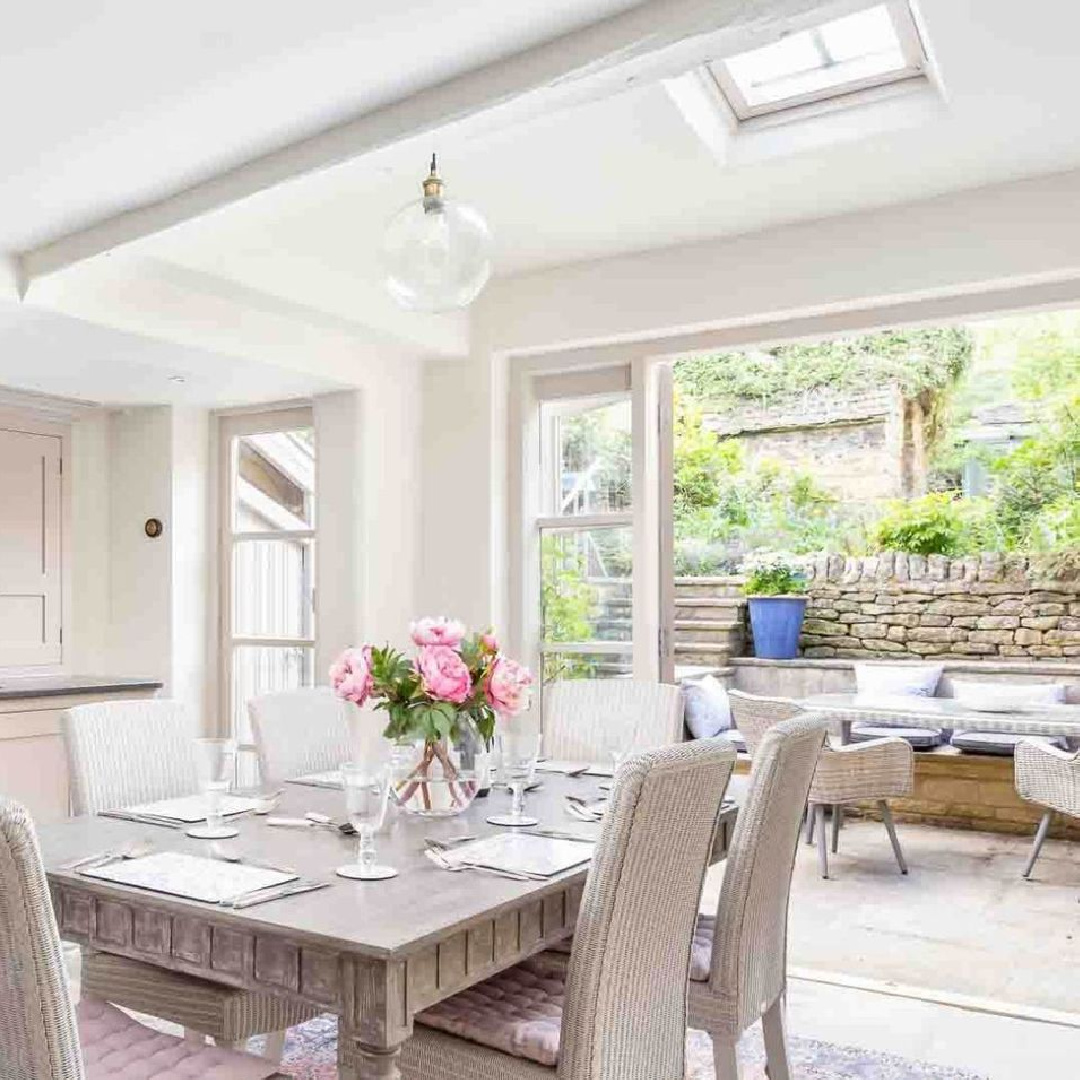 The many other beautiful towns and villages of the Cotswolds are all just a short drive away, as are well known places and attractions, such as Stratford-upon-Avon, Oxford, the gardens at Hidcote and Blenheim Palace."
Enchanting Garden at Cotswolds Cottage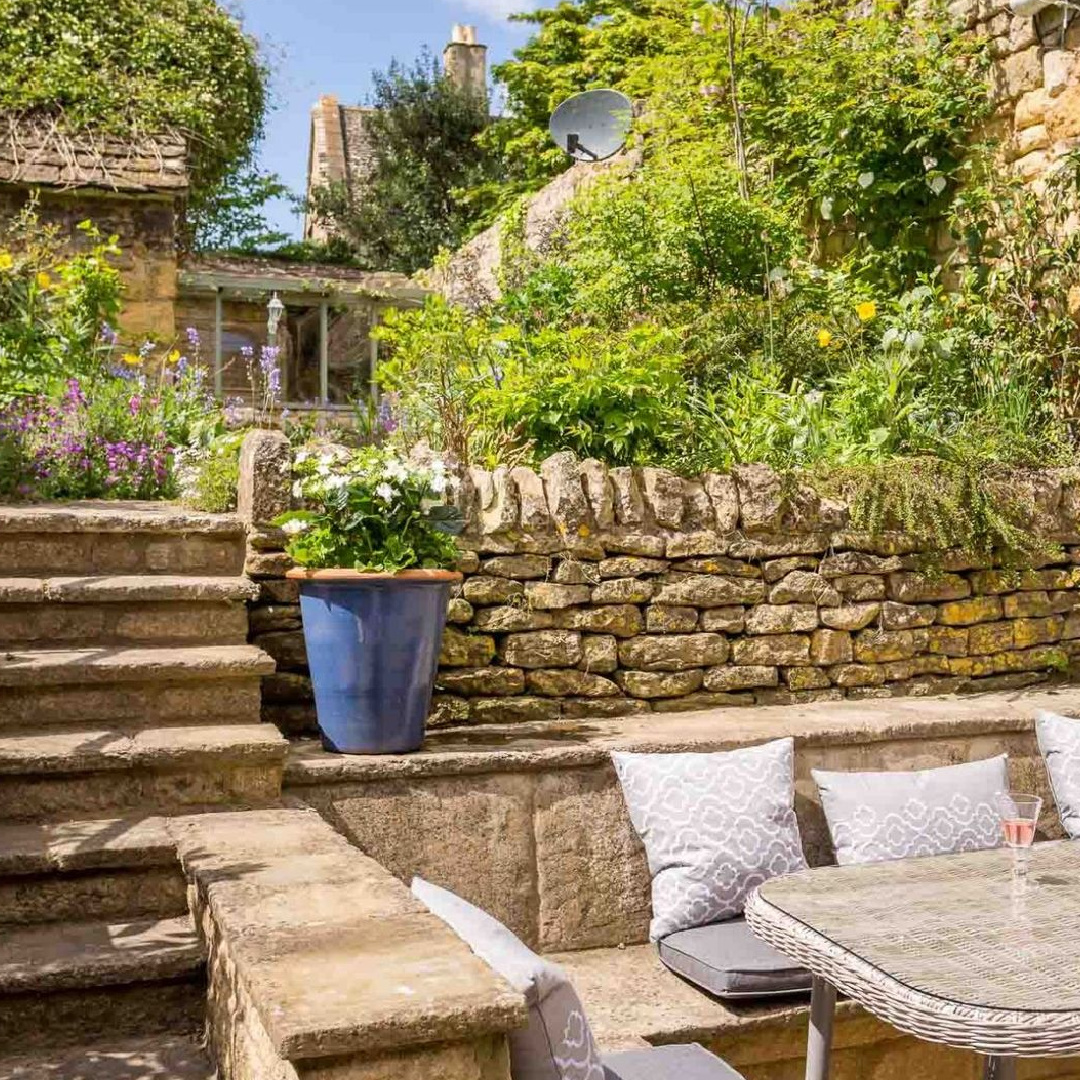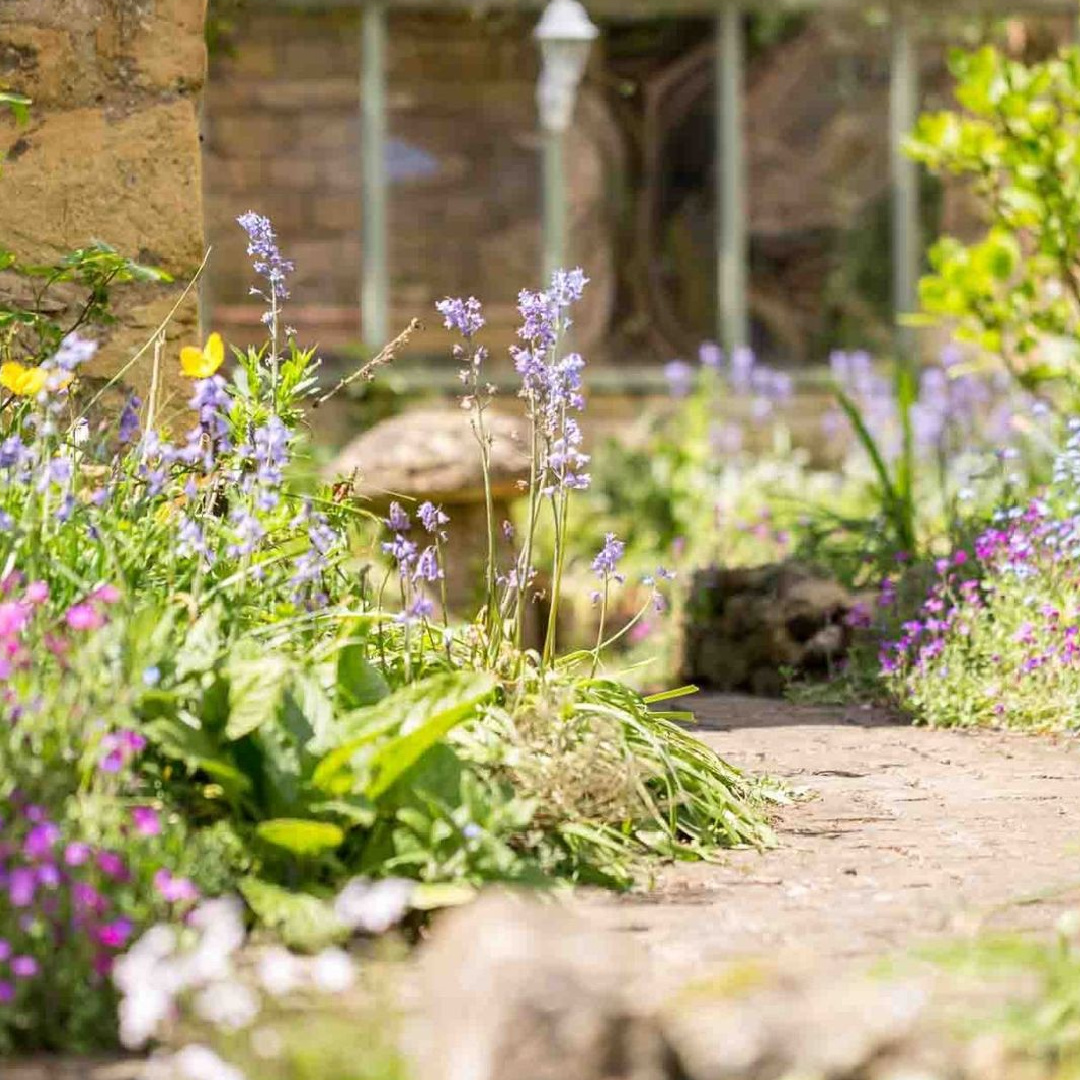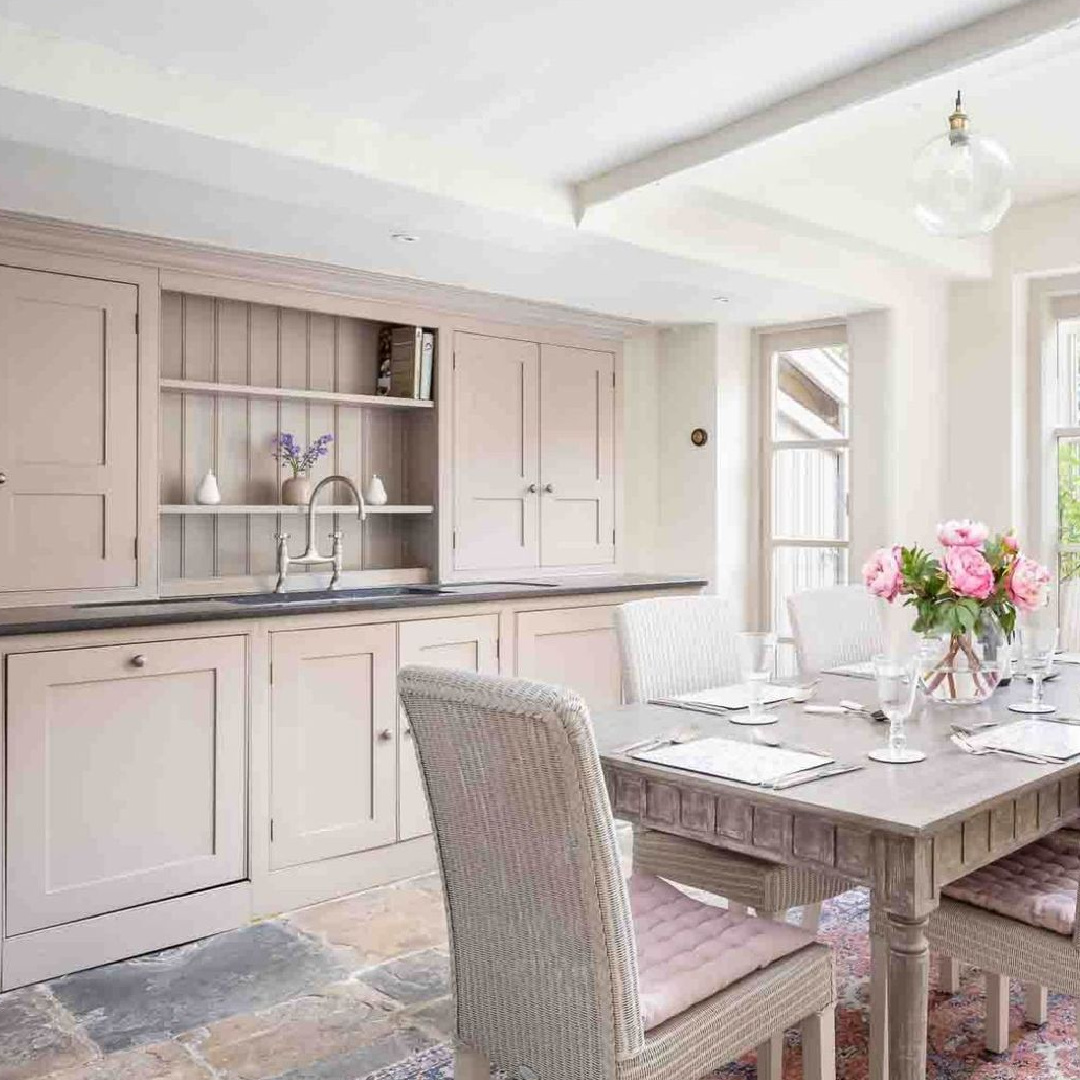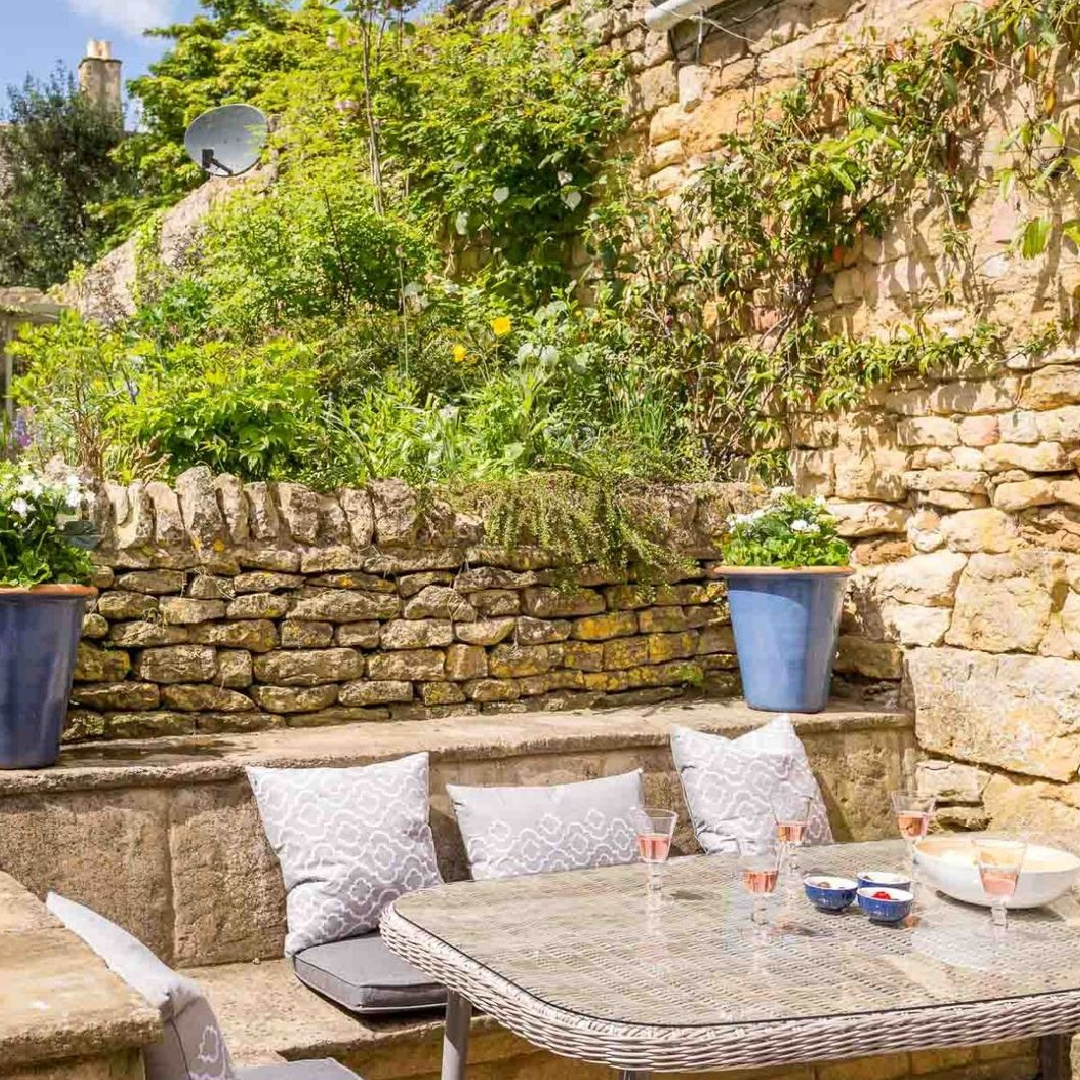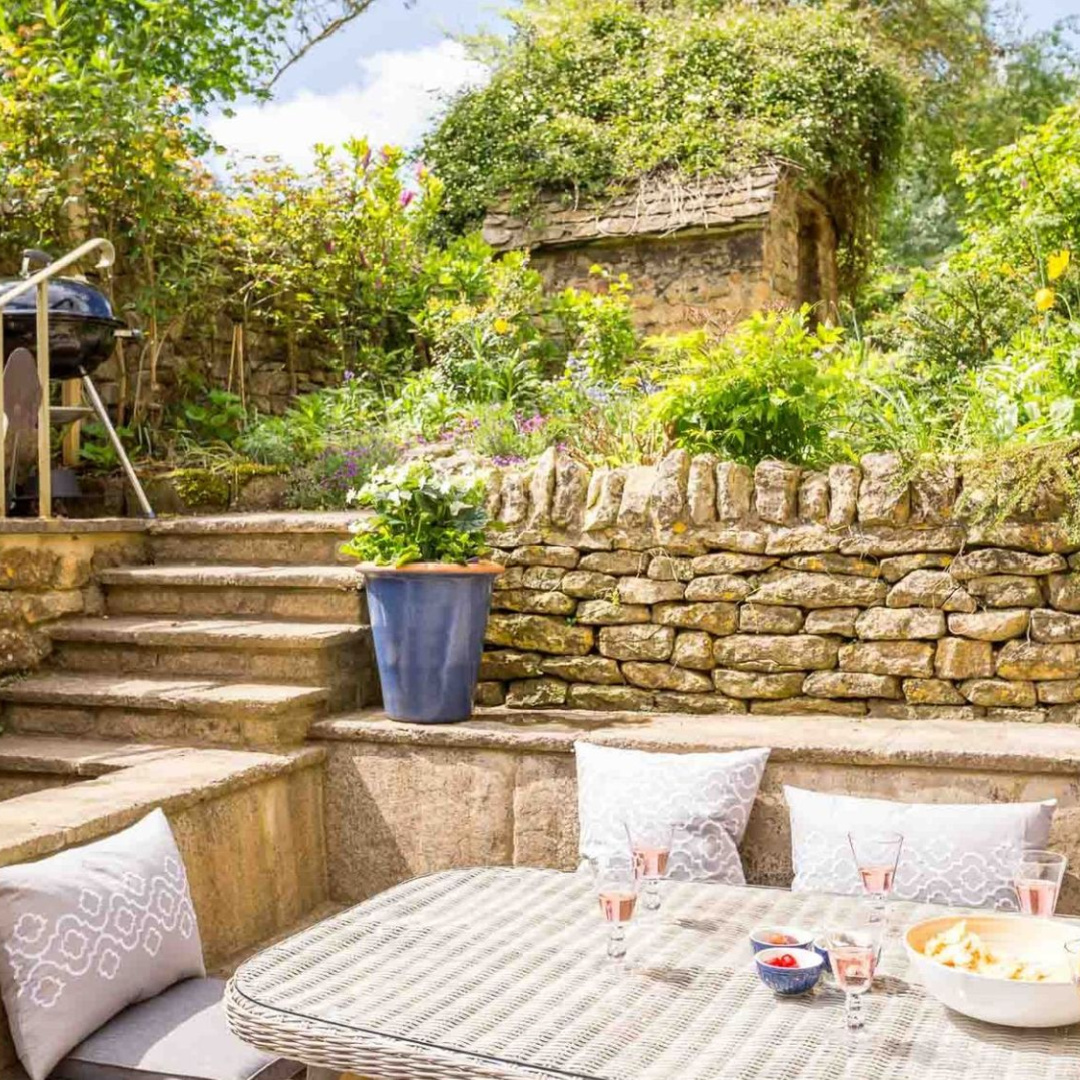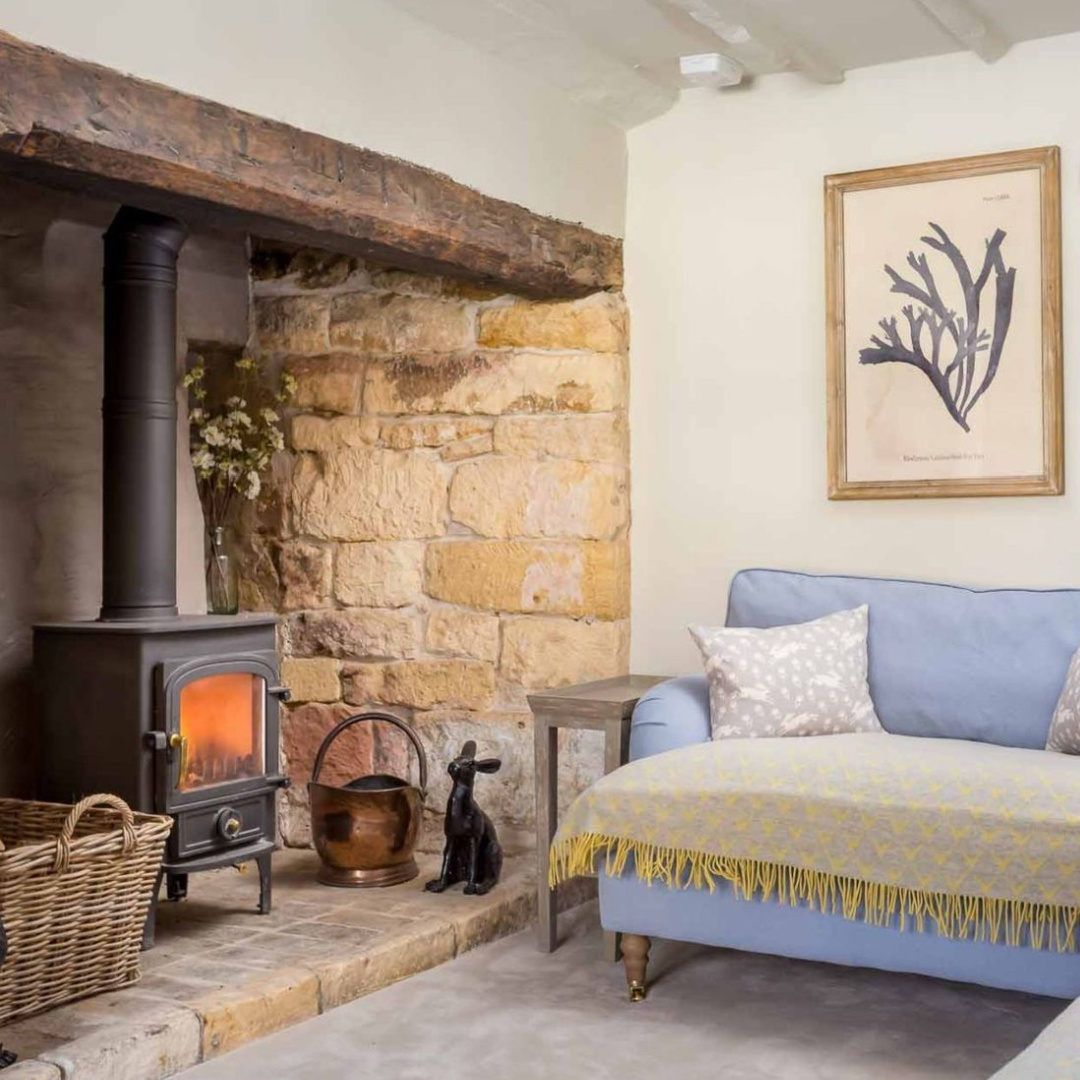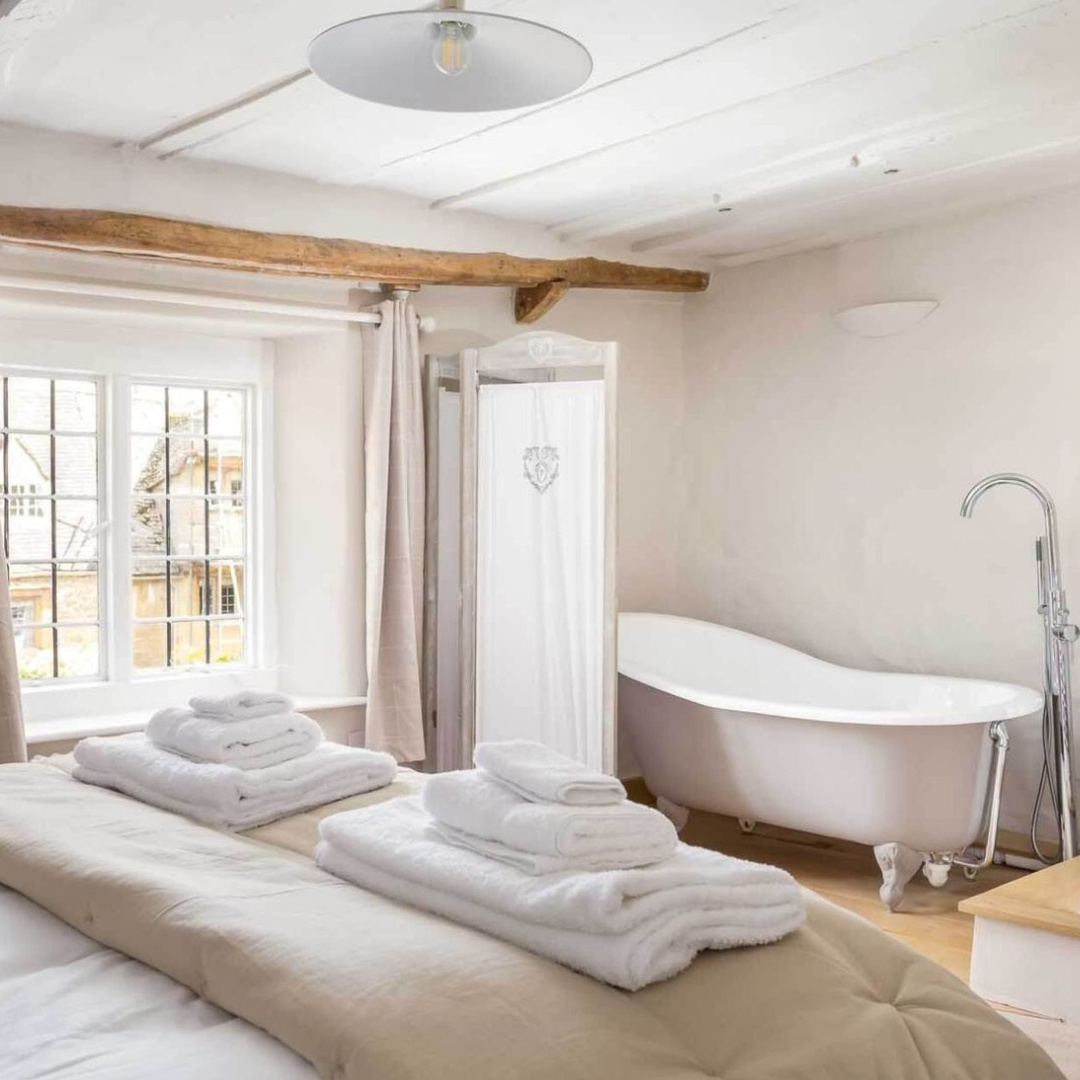 Sixpenny Cottage – an Inspiring Home in the Cotswolds
If you'll be visiting the area, here's a lovely place to stay that boasts five bedrooms.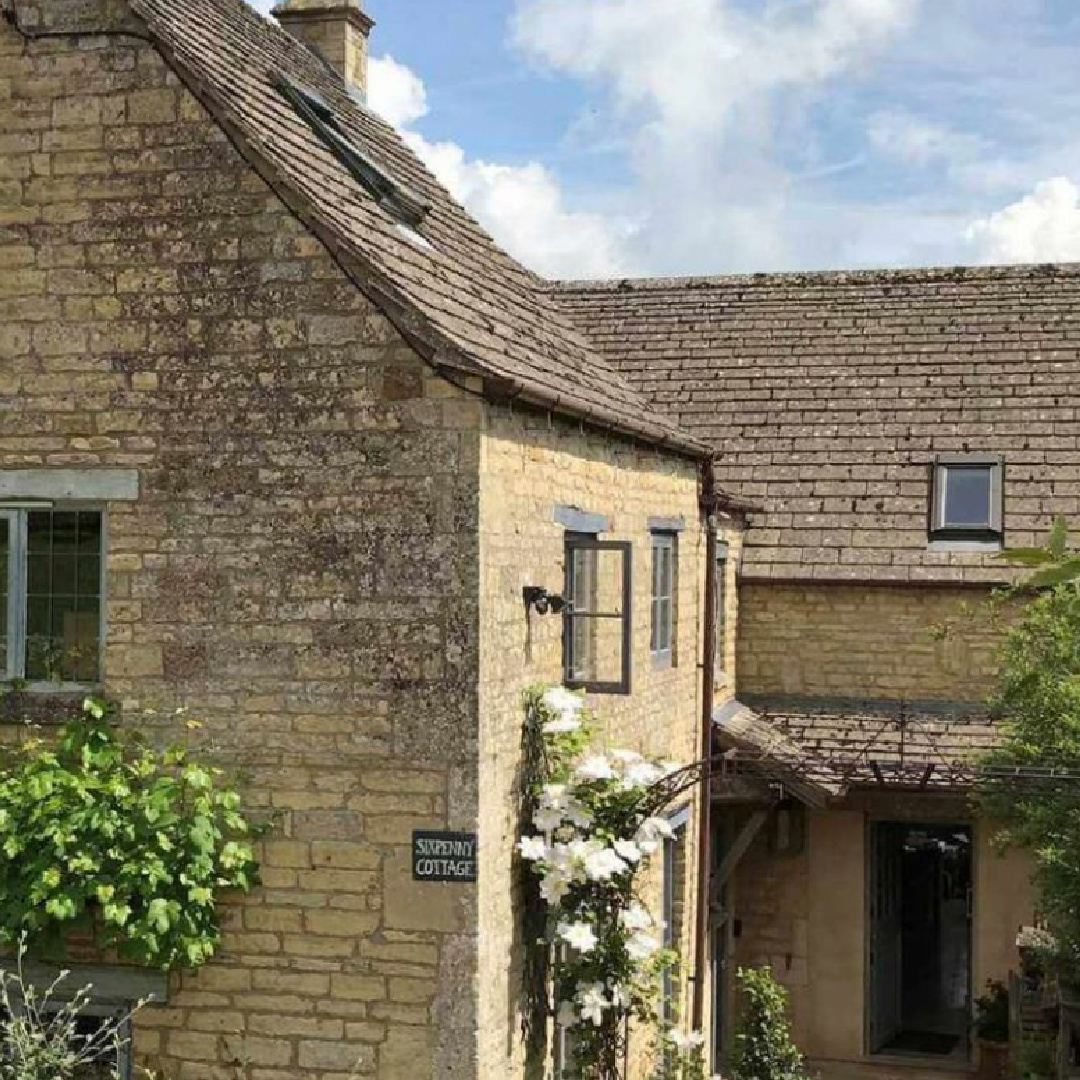 From the listing: "Sixpenny Cottage is a large, Cotswold stone property, which sits on the gentle slope of a hill, with spectacular views over the Windrush Valley.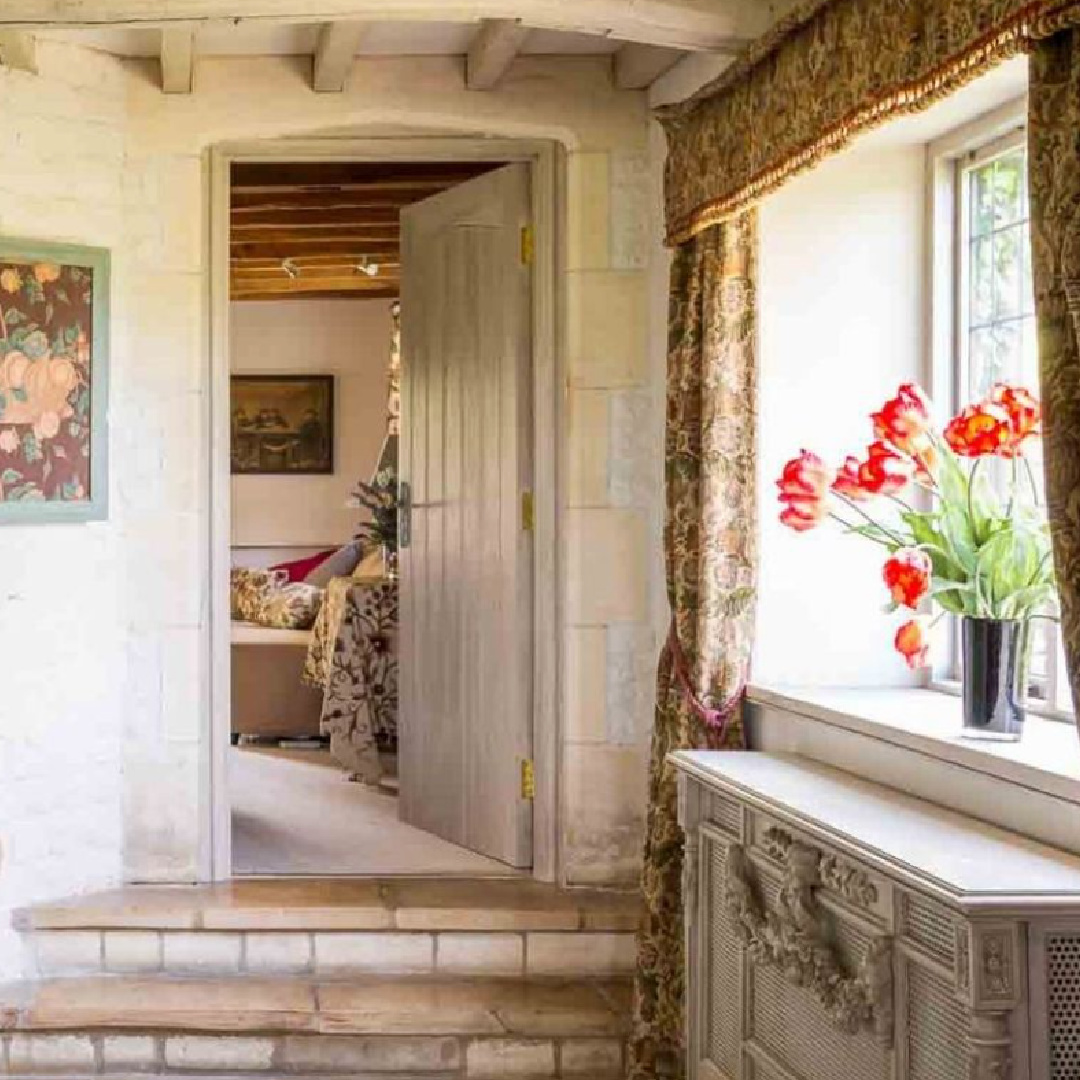 The cottage is located in the peaceful hamlet of Clapton-on-the-Hill, three miles south of the famous village of Bourton-on-the-Water, with its wide range of pubs, shops and restaurants, and close to many of the other well known Cotswold towns and villages, such as Stow-on-the-Wold, Burford and The Slaughters.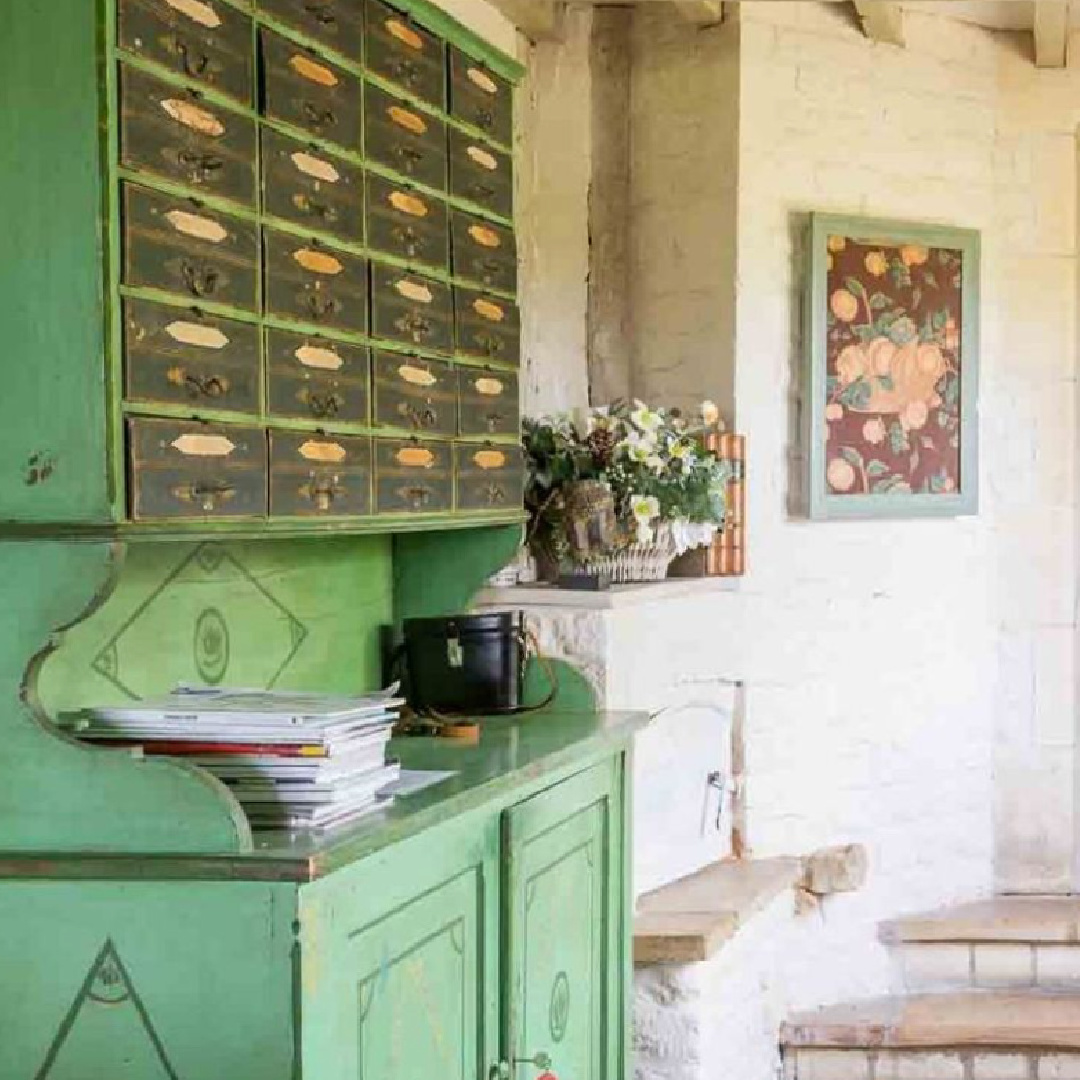 There are many beautiful country walks straight from the cottage…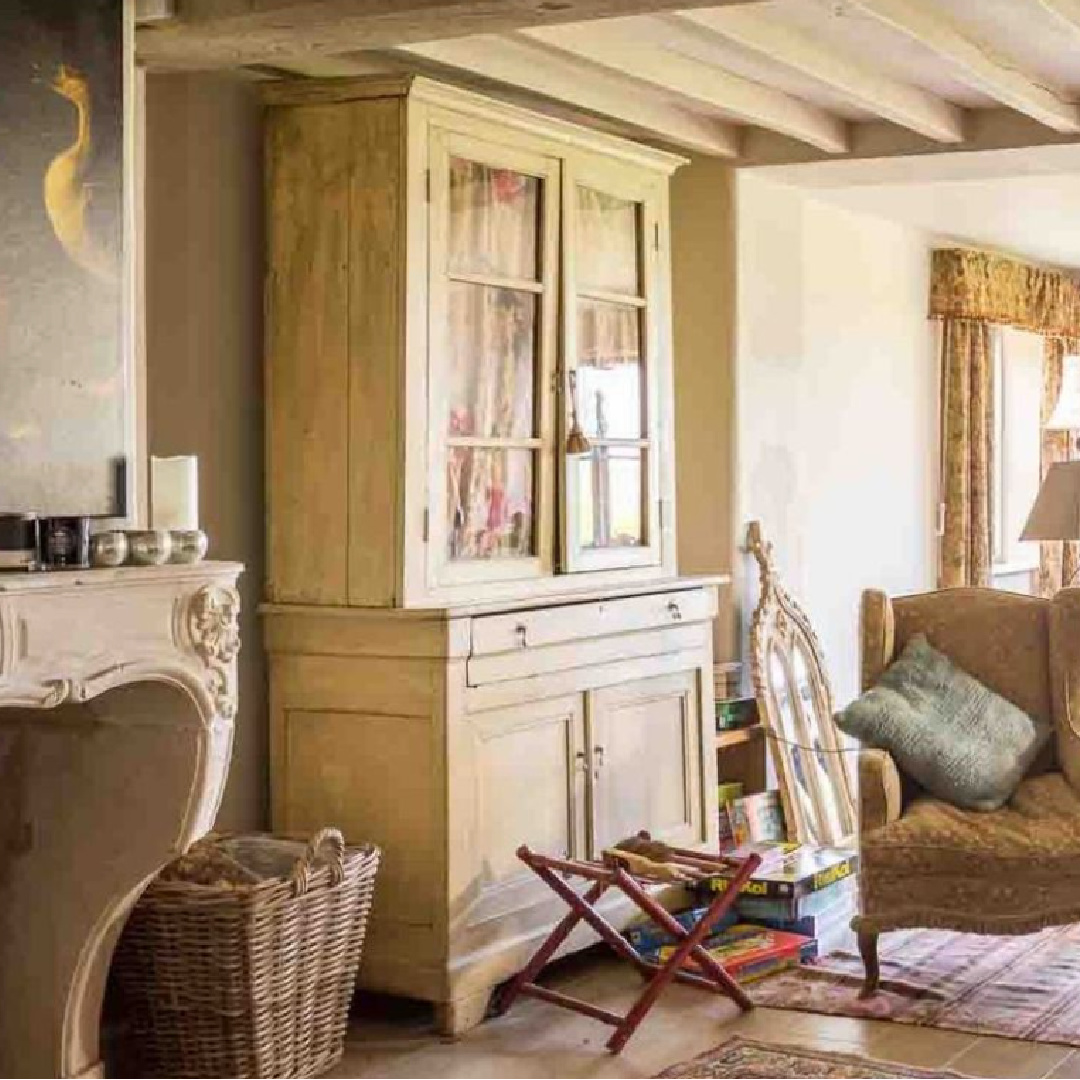 …the central Cotswolds location makes it ideal for exploring the entire region, as well as further afield places, such as Stratford-upon-Avon, Blenheim Palace, Oxford and Bath."
An Authentic English Cottage Kitchen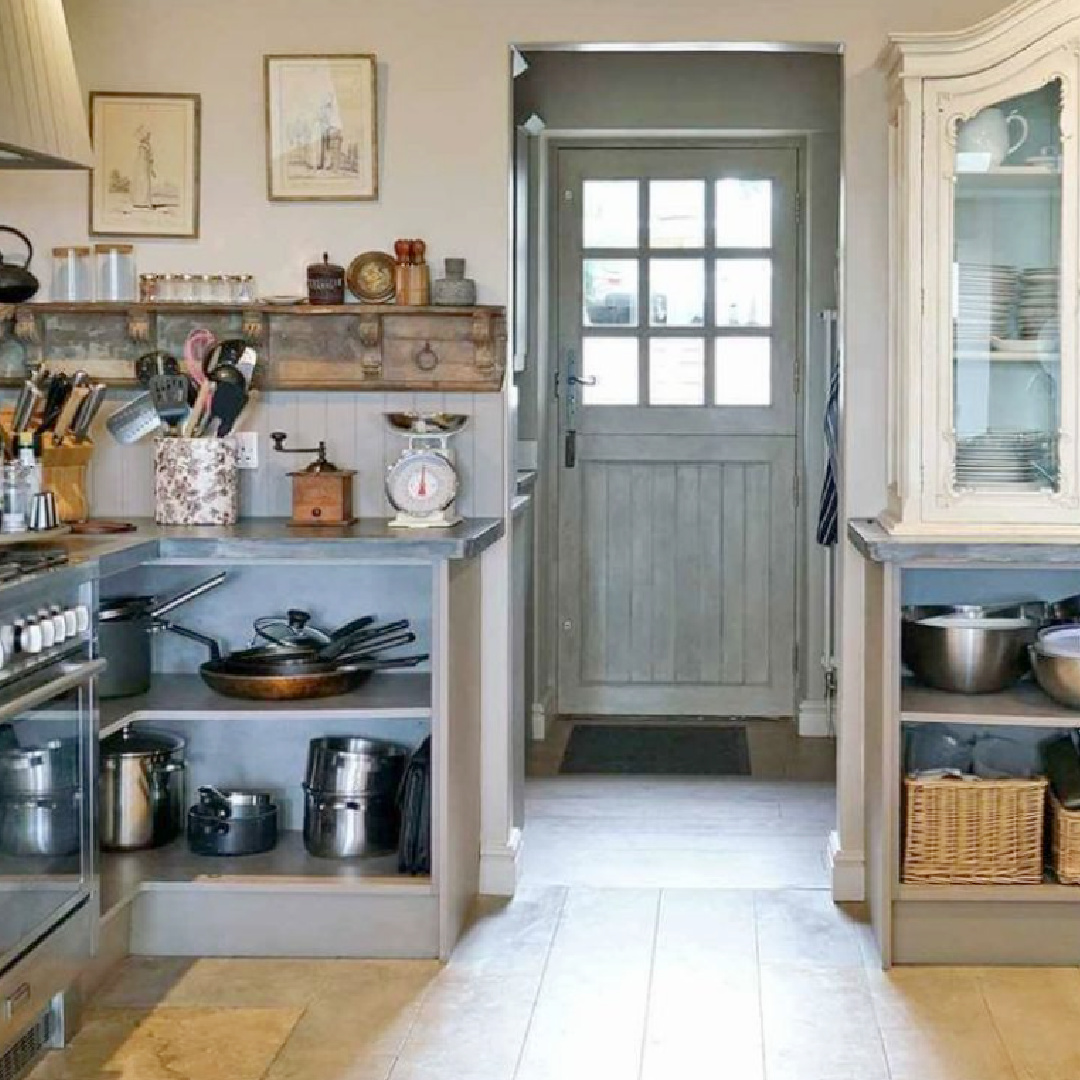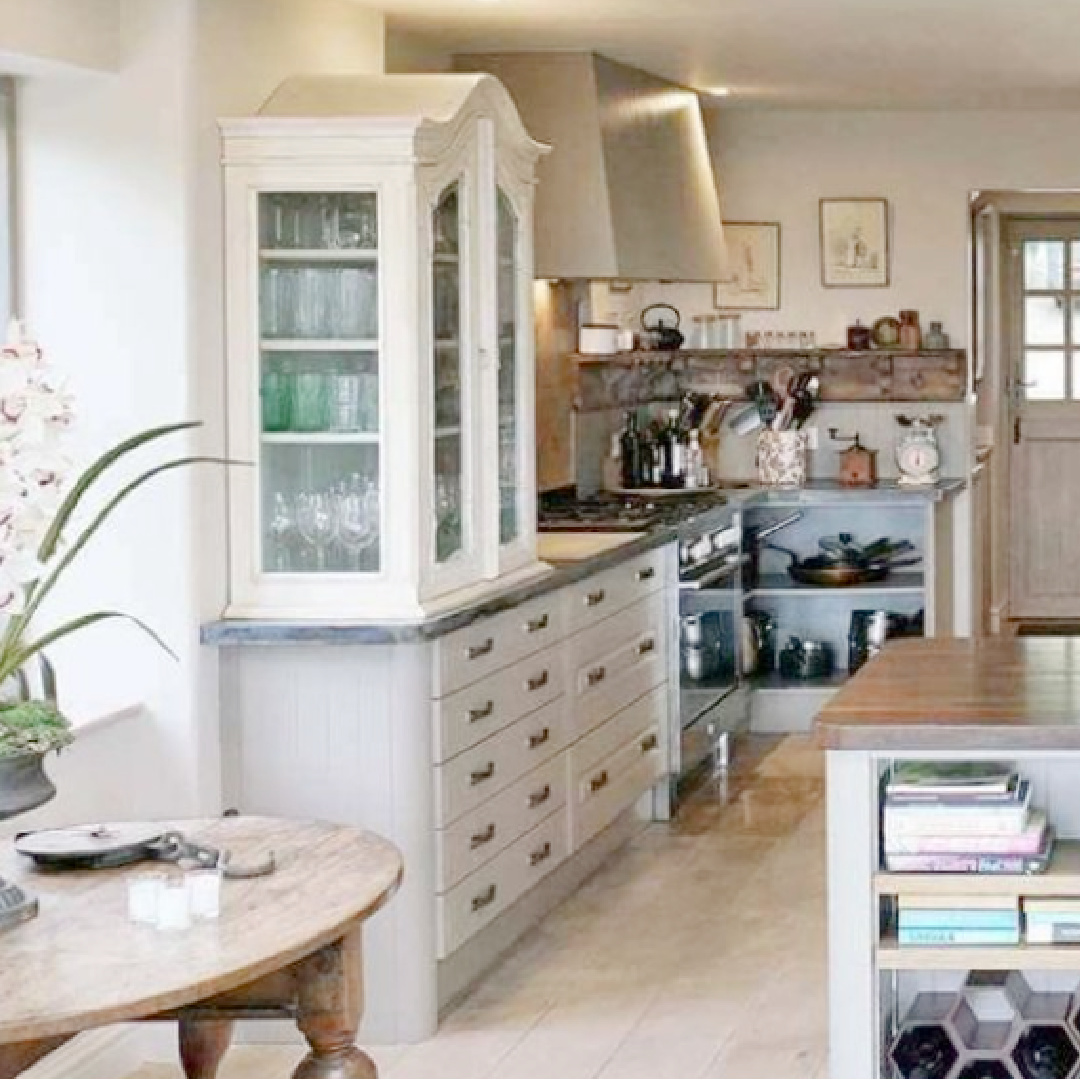 Look at this sconce near the Louis style fireplace mantel: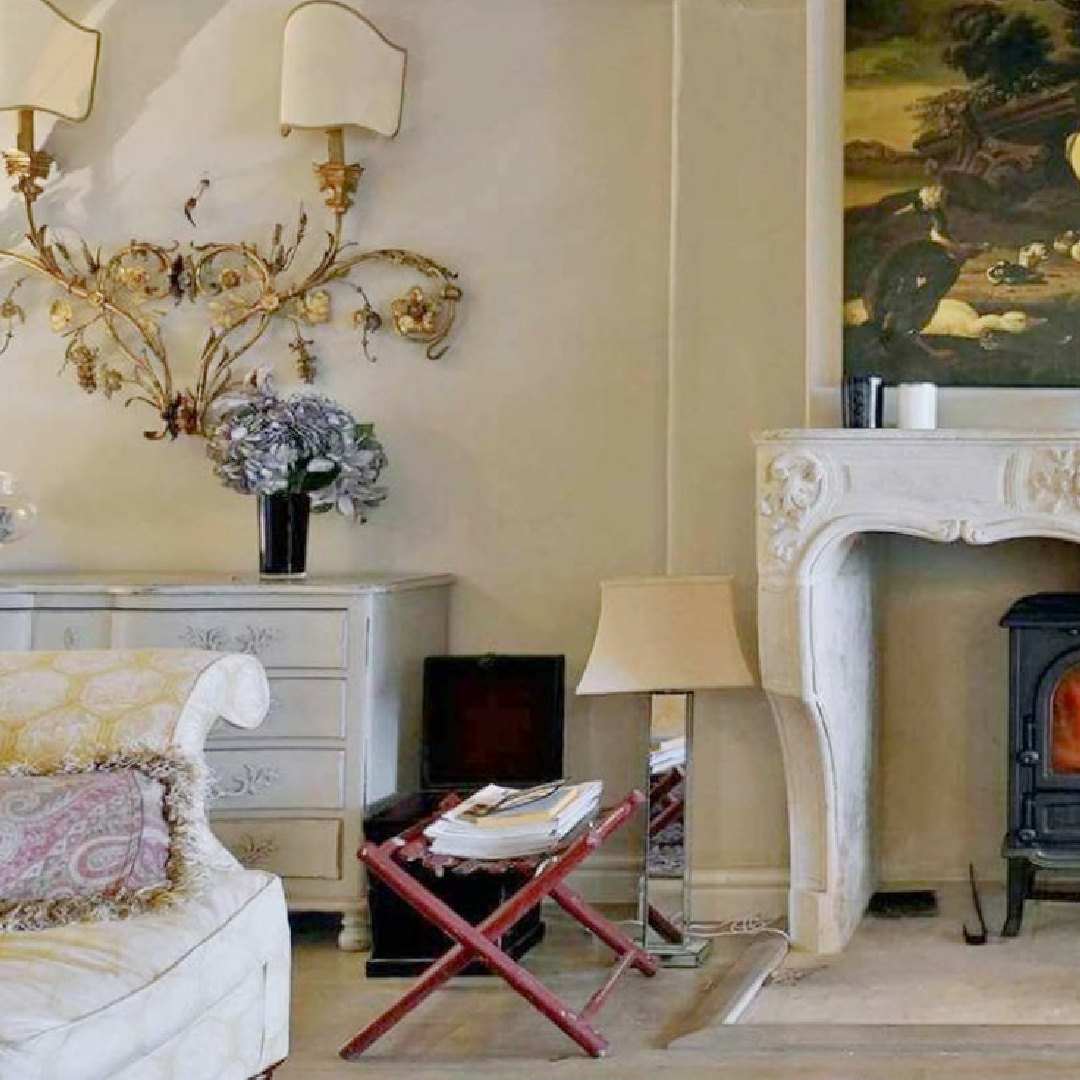 Don't you love peeking at all these authentic details and collected rooms?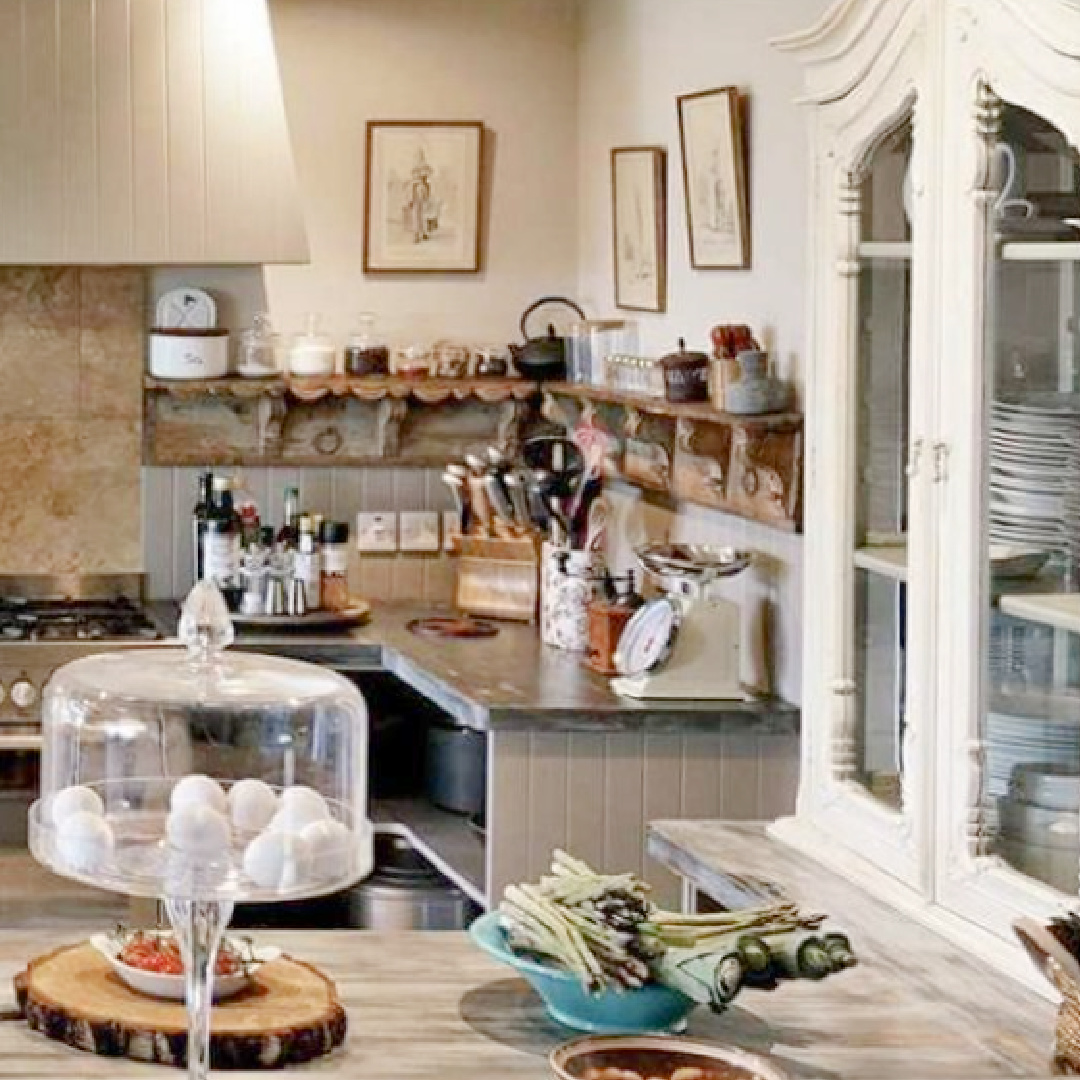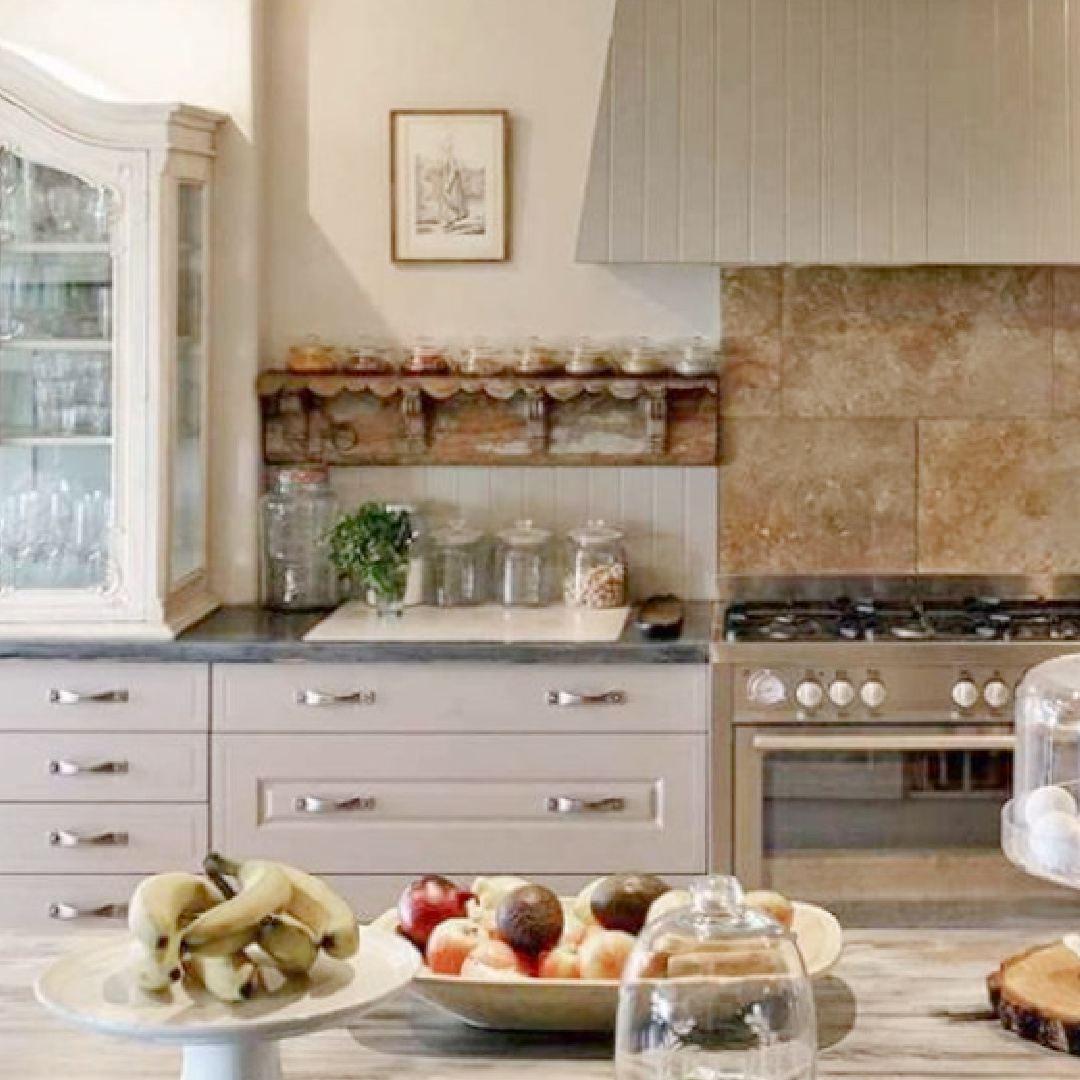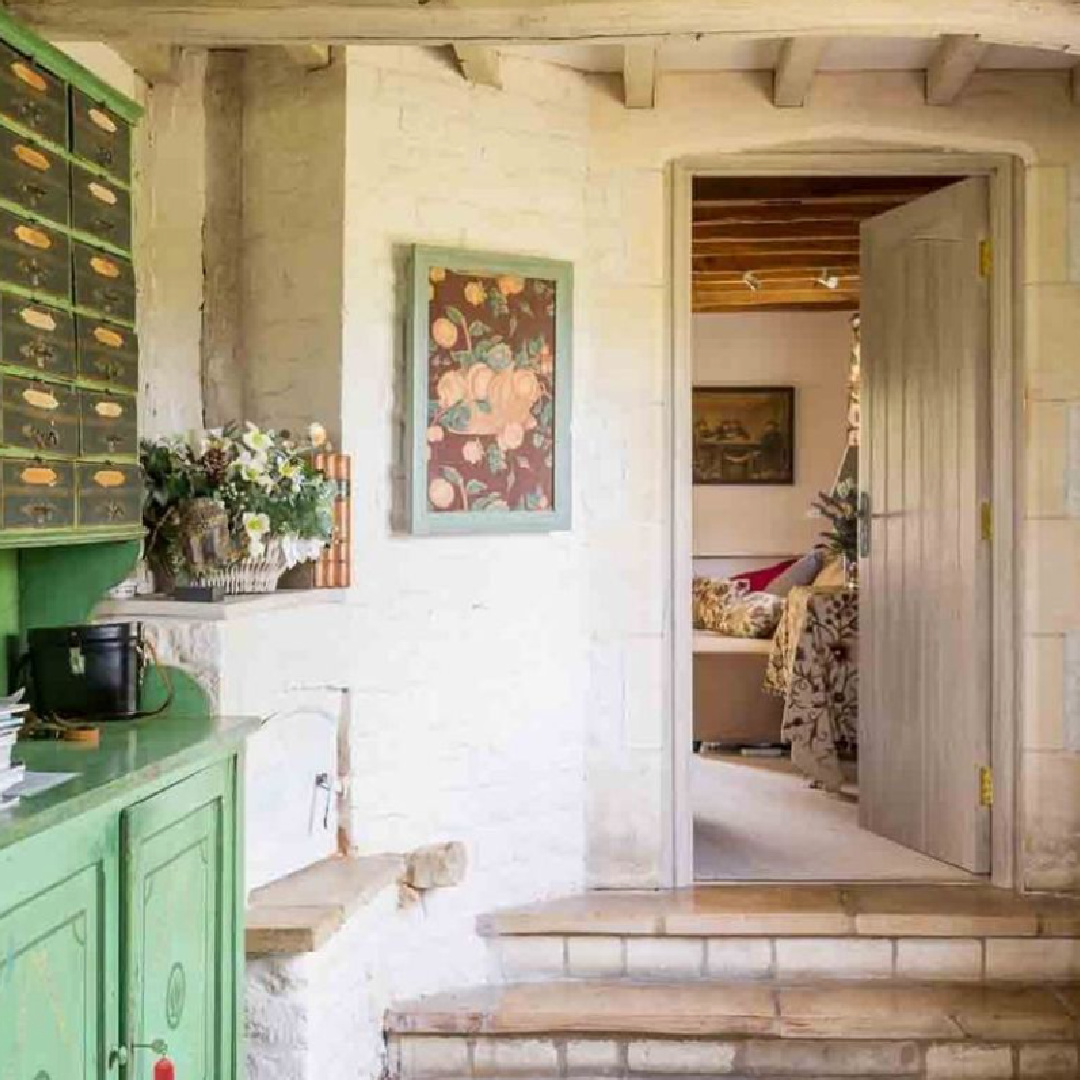 Hope you enjoyed and found design details to inspire your own schemes. I may have to post a part 2 since there is more to share!
Also, find more Nancy Meyers set goodness in THIS and THIS.
I independently selected products in this post—if you buy from one of my links, I may earn a commission.
Peace to you right where you are.
-michele
Thanks for shopping RIGHT HERE to keep decor inspiration flowing on Hello Lovely!
Hello Lovely is a participant in the Amazon Services LLC Associates Program, an affiliate advertising program designed to provide a means for sites to earn fees by linking to Amazon.com and affiliated sites.