Get ready to explore 2020s Interior Design Trends according to sources like Architectural Digest and House Beautiful. It's interesting to watch the evolution of movements such as Cottagecore, Grandmillennial, and Coastal Grandmother. The implications suggest a growing demand for antiques, vintage furniture and accessories as well as a growing reverence for sustainability and nature.
Which 2020s Interior Design Trends Resonate With You Now?
But first. If you're reading this on Father's Day…giggle a little:
Design Styles Favored by Hello Lovely Followers
You'll find quotes about design style favorites from readers of this blog weaved throughout this post. The adjective popping up most often for followers? NATURAL.
Hmmmmm. That is consistent with Vogue's reporting about a 2022 trend:
"Curved shapes, textures, and nature-inspired interiors are all trends named by top interior designers for 2022."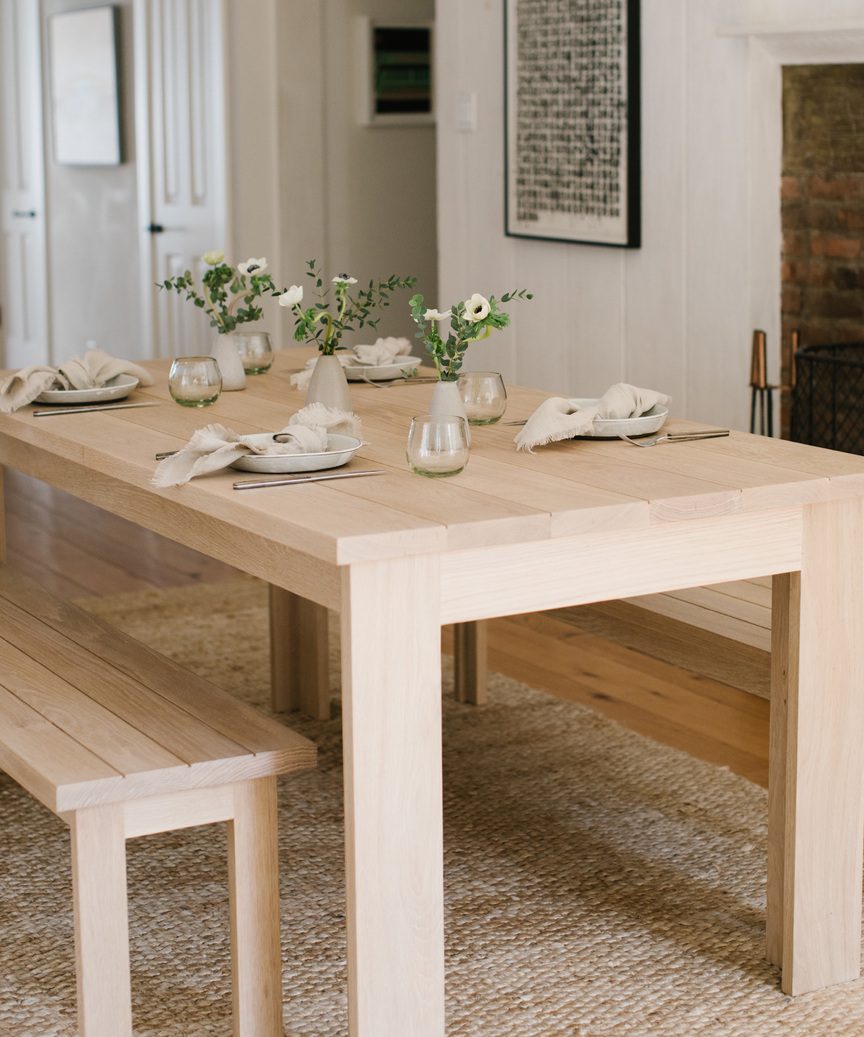 Here are a few more styles readers mentioned:
"Industrial farmhouse in neutrals with lots of warm wood and texture is my vibe." -Reed
I independently selected products in this post—if you buy from one of my links, I may earn a commission.
"Japandi – minimalist Japanese and Scandinavian. Neutral and whites, natural and beautiful." -Fran
"Sophisticated cottage style or Gustavian." -Jenn
Natural, Neutral & Cottagecore
Whether you embrace the charm of the English countryside, Provence, or the organic beauty of California casual, this aesthetic surely appeals to romantics.
The beautiful thing about layering natural materials in a space is how it adds authenticity, livability, simplicity, and yummy texture.
I personally love the timelessness of a subdued color palette and plenty of organic accents.
Natural linen and cotton, wood left natural, and colors from nature feel comforting and harmonious with the outdoors.
Jenni Kayne's book PACIFIC NATURAL will be a great help if you're feelin' a neutral natural laid back luxe look – I own this book and adore it.
Reagan Years Style
Did you enjoy the 1980s as much as I did?
I recall an abundance of geometric patterns, floral wallpaper, chintz, preppy everything, pastels, deep teal, lacquered Art Deco pieces, waterbeds, shag carpet, mauve, bold sculptural furniture, and lots of mirrored surfaces.
While not all of those retro trends seem to be trending for interiors now, the 80's are definitely having their day!
My own sons seem to gravitate toward a 1980s aesthetic…it feels brand new and engaging to them!
Dramatic & Bold Walls
If you browse the interwebs, it does appear that moody deep blue and dark green paint colors continue to enjoy popularity in designland.
After an enduring fondness for white modern farmhouse kitchens, we're seeing many more homeowners choose bold color for some or all of their cabinetry.
If you're into dark green, you'll definitely want to peek at THIS too. Even ceilings can be dramatic and full of character if you're also after a cocoon mood.
Since I live with such pale colors, I wonder what it would be like to be surrounded by all that moody color.
Do you suppose folks tire of such dramatic color after a period of time?
Quiet Wood Tones & Modern Minimal
Plenty of folks continue to enjoy interior design with Scandinavian influences and modern rustic chic style.
Since this look relies on a more laid back (yet refined) approach, woods with light tones and left natural play nice with the mix.
Juxtaposition and the rough with the delicate often yield pleasing compositions.
Let's face it. Japandi (Japanese + Scandinavian) can be wonderfully soulful!
Grandmillennial Style & Coastal Grandmother
If social media is an indication, more and more 20- and 30-somethings are hopping on the "granny-chic" bandwagon. Perhaps unknowingly.
Think blue and white porcelain, comfy vintage sofas, brown furniture, a mix of prints and patterns, classic prep style, Grandma's antiques, busy wallpaper, and even ruffles.
Happy colors that uplift the spirit and feel traditional yet fresh are popping up everywhere.
Tassels and trim, printed textiles, fussy details and a departure from stark minimalism are having a moment.
Psst. Need a place to start in your search for a spring-like green paint color?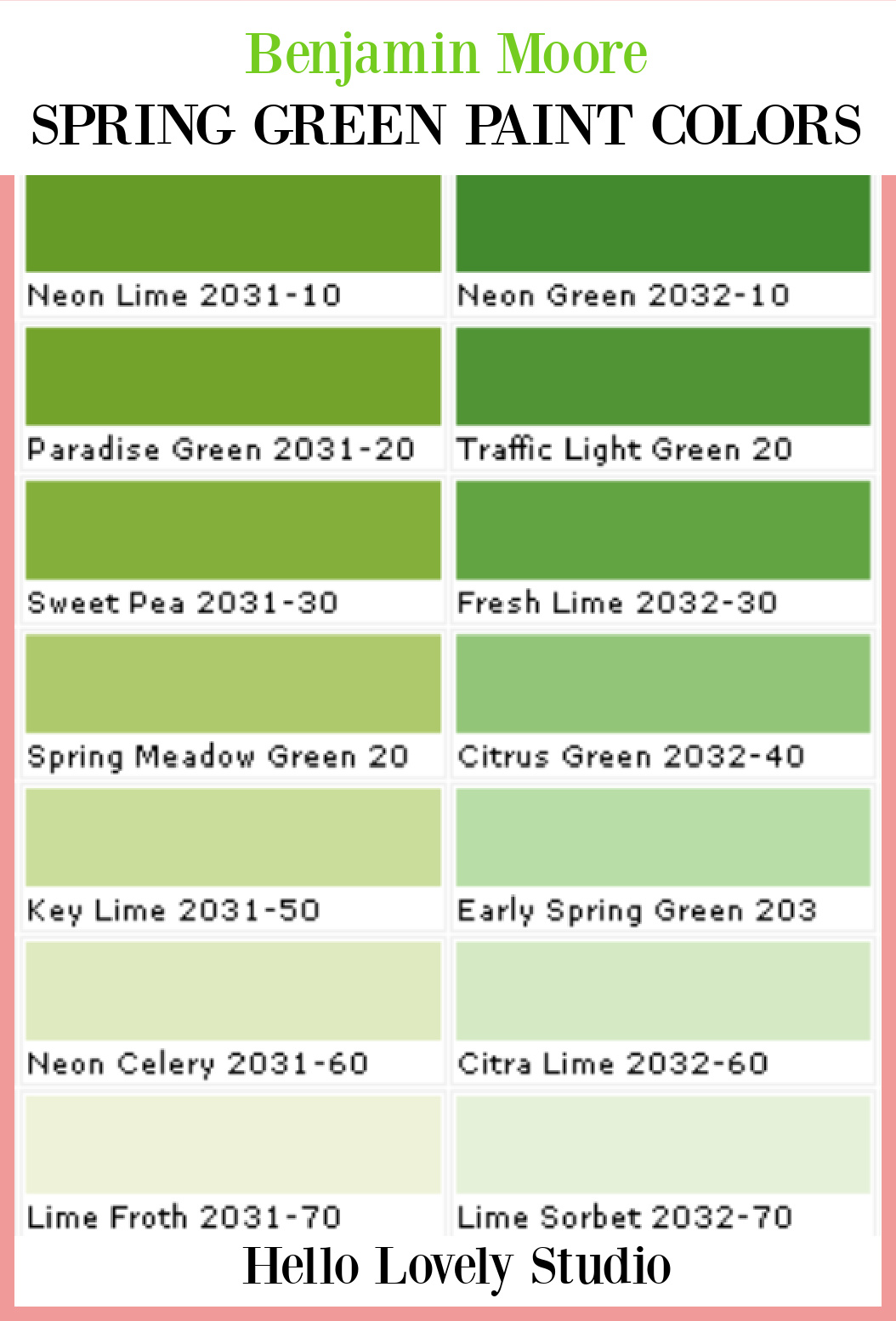 Even sparkly chandeliers and certain remnants of shabby chic style (for example, slipcovered dining chairs) feel just right with Grandmillennial comforts of home.
What I appreciate about the look is how it lends itself to personally curated layered spaces full of unique personality.
Coastal Grandmother Interiors
Who knows how #coastalgrandmother fashions and design style will continue to evolve? Since it is rooted in classicism and timelessness, it may well grow in appeal.
Is there a particular decorating style resonating with you right now in these post-pandemic times?
I independently selected products in this post—if you buy from one of my links, I may earn a commission.
Peace to you right where you are.
-michele
Shop for items you already intended to buy on Amazon RIGHT HERE, and also find home decor here to keep decor inspiration flowing on Hello Lovely!
Hello Lovely is a participant in the Amazon Services LLC Associates Program, an affiliate advertising program designed to provide a means for sites to earn fees by linking to Amazon.com and affiliated sites.