Lovely Feel Good Finds & Poignant Quotes is part inspiration, part encouragement, part self-care, part quote fest (here's a few more!), and part daydream. Hopefully this finds you in a spirit of thankfulness and relative calm, but should you be more like me (ummm…slightly unsettled and fully engaged with the sobering realities of the 2020s), we often need fresh perspectives and a new lens to get there.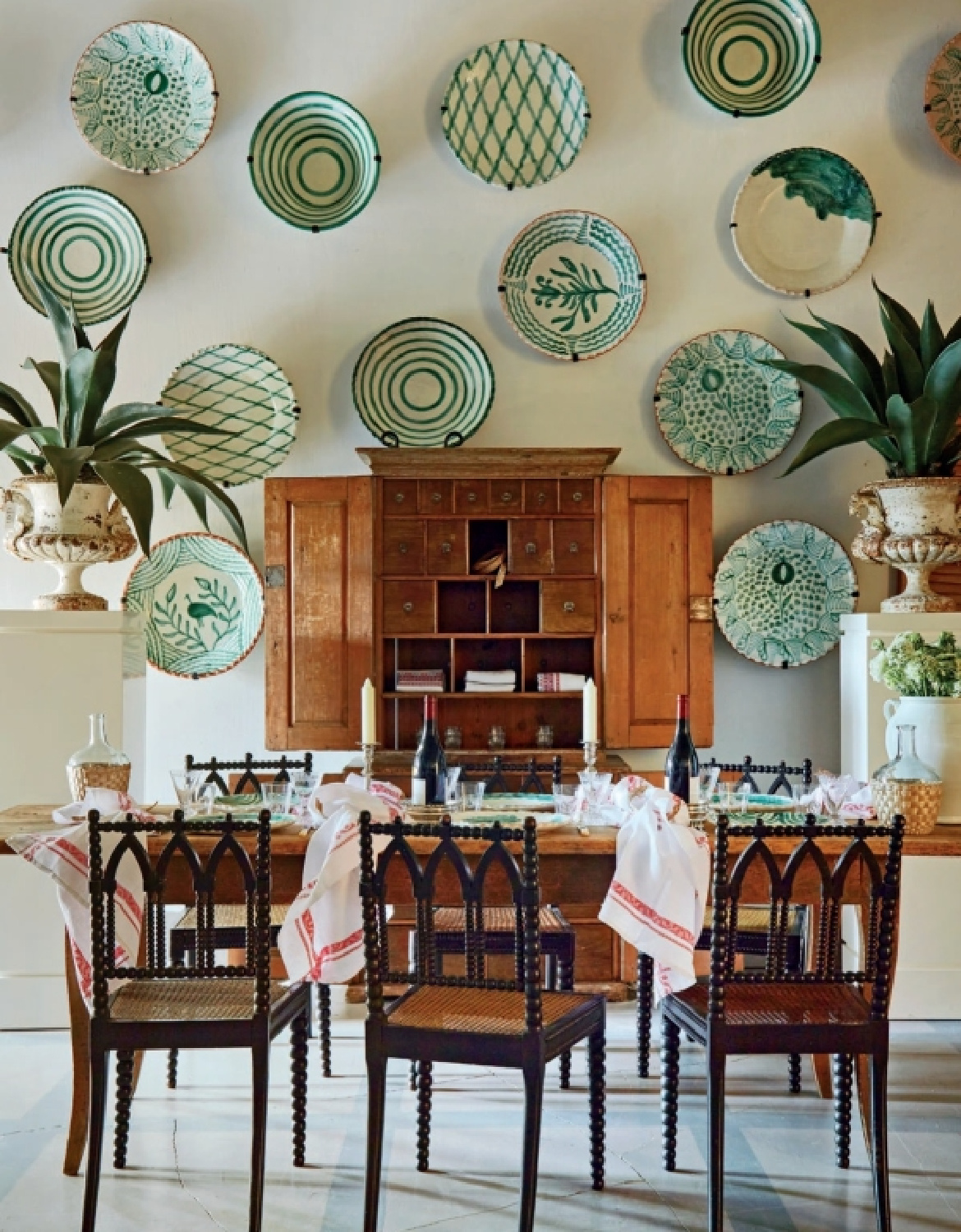 Feel Good Finds, Self-Kindness & Poignant Quotes
Inspiration for Transcendent Tablescapes
Oh this book!
From a well-known interior designer who knows her way around a tablescape and exotic places, THE WORLD AT YOUR TABLE blooms with tabletop treasures and inspiration to elevate even everyday meals.
The author, Stephanie Stokes, addresses the design principles such as color story and indigenous materials undergirding her tabletop designs.
Even if you don't find yourself entertaining or traveling as much these days, I bet you will be inspired by the beauty of collected treasures mindfully gathered to create a backdrop for a meal to be remembered.
Aren't the color stories here evocative and mouthwatering?
Isn't the idea of being imaginatively transported (if only for a few hours!) and enjoying collected treasures and past memories a wonderful approach to tabletop design?
Another feel good title is from lifestyle journalist Ronda Carman, with lovely photography by Matthew Mead.
This Glow Makes Me Feel Soooooo Good
More glowy skin at THIS age with THESE autoimmune issues and assorted health concerns? Yes, honeychild, yes! Certified organic, all natural, and made in the USA? Let's glow, mama.
Feel Better 'Bout Meal Prepping
When earth shut down in 2020, Carman realized the importance of making good use of pantry staples.
Having a well-stocked pantry allowed her to easily create delicious dishes, and she shares all the fruits of her labors in this delicious volume.
Ricotta pancakes this beautiful and enticing, anyone?
And this image with tomato soup has me longing for summer tomatoes! (If only I could not gobble all of them up so there would be enough to can and enjoy in winter!).
Personal Reflections on Making Time for Personal Growth
I'm not into fake it until you make it to feel good, but there are plenty of messages in the culture suggesting it as a wise strategy.
Sounds like a lot of repressing and pretend to me. (And thank you, but social media feeds deliver enough pretend for me.)
What I know is how moods come and go, yes. We have to acknowledge them as weather and not over-identify with them. And we need to stay very aware as a witness of what is arising within us. If we don't process emotions, trauma, loss, and grief so they are transformed, they will get transmitted eventually.
Maybe the pain will be transmitted to others, or maybe it will be directed toward the body. But how do you stay aware and poised to process it all while still functioning, showing up, and doing all the things?
I independently selected products in this post—if you buy from one of my links, I may earn a commission.
I can't do it without: grace, intentional strategies, help from the divine, courage, and my people.
Building Opportunities for Self-Kindness & Self-Awareness into the Everyday
For me personally, I find it necessary to have daily practices in place when my needs, cares, and inner landscape can be nurtured.
Mornings are my time for spiritual practice, meditation, devotions, and prayer, but maybe an afternoon walk or pocket of time before bed is yours.
Or is your meditative time when you are outdoors hiking or gardening?
Spring is Such a Lovely Time to Grow!
I have learned to listen to the wisdom of nature and to learn from the seasons. If we truly want to grow, why not study the masters? Do you come alive when you're gardening or caring for houseplants? Isn't it sort of a gorgeous miracle that we are built in such a way?
About Grow Fruit & Vegetables in Pots…From Aaron Bertelsen of the acclaimed English garden at Great Dixter, this beautifully illustrated volume offers clear, practical information on growing fruit and vegetables in containers.
Bertelsen guides you through what to grow, which pots to use, and which varieties to choose alongside advice for cultivation and care. 50 delicious recipes make it simple to enjoy the fruits (and vegetables!) of your labor.
Aged Terracotta Pots
The thing is, processing our feelings and getting centered can leave us feeling very untethered and longing for an anchor. That's why connecting with nature and people helps us re-member and recover. Just looking at these earth-fired pots calms me.
Hand-crafted for one-of-a-kind appeal, each Earth Fired pot + saucer set is made from clay with a highly variable mineral content, which can cause color variation from pot to pot.
During a unique aging process, natural moss develops on the surface of each pot for an antique appearance. Who says aging is not beautiful and layered with NEW interest?
Watering Can
Is this the secret to keeping houseplants alive? What is it about everyday essentials that are beautifully made that lift the spirit so?
It's the little things I guess.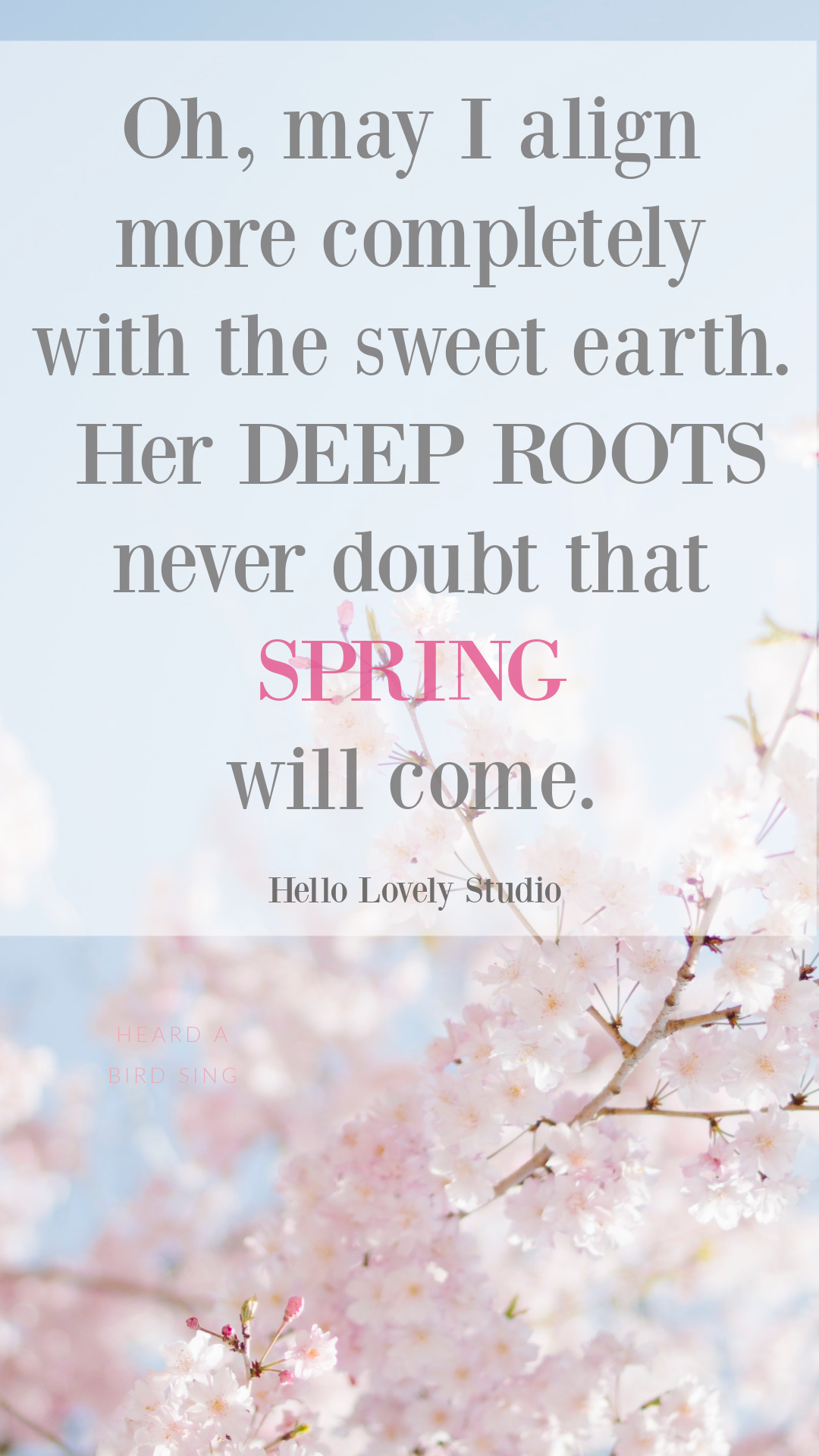 Soulful Lessons from Teak Root
Because the roots of teak trees (grown in South and Southeast Asia) are resistant to rot, they are removed from the ground to make room on the land to plant more. But they are not discarded; they bring new purpose.
When I consider this cycle of growth, excavation, and repurposing, I can't help but reflect on my soul. What has taken root that would be better served brought into the light and offered for a greater good?
As one devotes more thought and energy to transformation, it is impossible not to see lessons and examples of it everywhere!
Are these the cutest or what?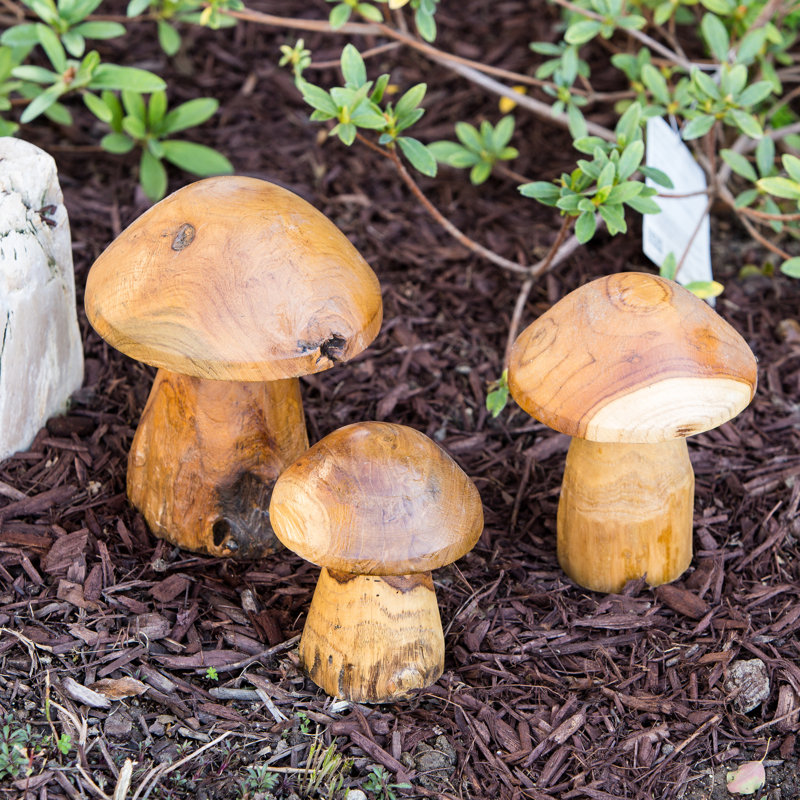 Teak and teak root can be expensive. This little assemblage of wood mushrooms is easier on the pocketbook and makes me smile:
Wouldn't they be perfect in a woodland-themed kids room?
Teak Root Serving Platter
These also make me feel good to see and imagine what goodness they could hold in months to come.
Market Tote
I know it's still winter, but as the chill continues, I am uplifted my thoughts of what is to come.
One of my favorite parts of summer is discovering fresh vegetables and the unexpected at the farmers market. I haven't met a market tote I didn't love, and I have always had a crush on those totes provided at Anthropologie for shopping.
My favorite source for French homewares is still Vivi et Margot.
Did you hear owner Charlotte will be leaving her beloved French farmhouse for a fresh start in Provence?
This struck me as rather genius for those who love their market totes but also love having their hands free…
So great for bike rides too if that's your jam.
Everyday Mood Boosting Wearable Art
Fashion can be a bore and a chore (echoes of my aging, evolving, exhausted voice speaking) AND it can be lovely self-expression and feel-good tool.
I think the secret is to let yourself wear, love, and enjoy the pieces that make you light up inside.
Forget the trends and your age. What pieces make your heart feel lighter or your outlook brighter?
Clementine Cheer
I love the fragrance of oranges and clementines! Still haven't tried eating one in the shower (a very 2017 TikTok-y thing to do, doncha know.
Have you tried it? Eating oranges anywhere is always a good idea.
Lantern Bracket
Forgot about these!
Please PIN this so the message may spread through the land and healing may begin in hearts and bodies and minds…
Seagrass With Stripes
Did you know the leaves of seagrass often protect baby animals hide from predators? And that seagrass is not so much a food source when it is growing and alive but after it dies and decays?
If these seagrass pieces don't shout WARM WEATHER, I don't know what does.
Holy moly, what if we could all do this immediately…
If ever you have the urge to SPLURGE…
Allergy Season Mask
Both my husband and I have migraines this allergy season. Everybody has an opinion about how to cope, and here's another to add to the list.
Handmade in their Austin, Texas studio, this soothing mask filled with lentils is as beautiful as it is practical. Try it for headaches (use it warm) and tired, puffy eyes (use it cold).
How to Use: For heat therapy, place the mask in the microwave. Heat in 30-second increments until desired warmth is achieved (no longer than 1.5 minutes). Always test the temperature of your wrap before applying to your skin. For cold therapy, store in the freezer until ready to use.
Here is another one of those messages that seems so important to PIN and share as we live through an era of addiction…
Concrete + Candle
What a killer combo.
Feel Good Loungewear
I am ALWAYS feelin' loungewear! And when they are made from organic cotton from India?
Thank you for taking a part of your day to spend here; I'm so grateful. I am sealing this with love, wishes, and wonder (a great big, keeping the stars apart, electric wonder flowing spiral-like from deeper-truer-pure LOVE).
I independently selected products in this post—if you buy from one of my links, I may earn a commission.
Peace to you right where you are.
-michele
Shop for items you already intended to buy on Amazon RIGHT HERE, and also find home decor here to keep decor inspiration flowing on Hello Lovely!
Hello Lovely is a participant in the Amazon Services LLC Associates Program, an affiliate advertising program designed to provide a means for sites to earn fees by linking to Amazon.com and affiliated sites.