Lovely Feel Good Finds & Poignant Quotes is part encouragement, part self-care, part humor celebration (here's a few more!), and part daydream. I hope this finds you in a spirit of thankfulness and calm, but if you're like me (wide awake in the 2020s), sometimes we need a little help or a special word to get there.
Feel Good Finds, Self-Kindness & Poignant Quotes
I'm certainly no advocate for those fake it til you make it messages. I have experienced more than my fair share of people skilled at pretending so…nope. I'm all for attitude adjustments, but give me authenticity even if it means a blue mood or anger or a mix of emotions.
The thing about the wide range of feelings within us is they reflect the beauty and diversity of our inner landscape. It is certainly not dull or lifeless in there! We are alive…fully human, miraculously and marvelously alive!
I independently selected products in this post—if you buy from one of my links, I may earn a commission.
And this is where I awkwardly segue to cheeseboards…hahahaha. It's not all rainbows and macarons to have a blog.
Beautiful Etched Board
Holy moly, it is a styled cheeseboard with my favorite Wensleydale studded with cranberries. I'm devouring that entire chunk o' bliss with my peepers only, but oh the memories with this cheese!
Planting Advice
No, not from me – I'm a novice!
About Grow Fruit & Vegetables in Pots…From Aaron Bertelsen of the acclaimed English garden at Great Dixter, this beautifully illustrated volume offers clear, practical information on growing fruit and vegetables in containers.
Bertelsen guides you through what to grow, which pots to use, and which varieties to choose alongside advice for cultivation and care. 50 delicious recipes make it simple to enjoy the fruits (and vegetables!) of your labor.
Aged Terracotta Pots
Hand-crafted for one-of-a-kind appeal, each Earth Fired pot + saucer set is made from clay with a highly variable mineral content, which can cause color variation from pot to pot.
During a unique aging process, natural moss develops on the surface of each pot for an antique appearance. Who says aging is not beautiful and full of layered interest?
Watering Can
Is this the secret to keeping houseplants alive? If so, get thee in my cart, pretty can.
Teak Root Stool/Plant Stand
Did you know this? Since the roots of teak trees (which grow in South and Southeast Asia) are resistant to rot, they are removed from the ground so there is available land to plant more. There is something utterly beautiful about the thought of such excavation…what has taken root in me that would be better served were it brought to the light and recycled into good?
You are likely aware of how strong and durable teak wood is, and the roots are used for beautifully organic pieces of furniture and decor.
Are these the cutest or what?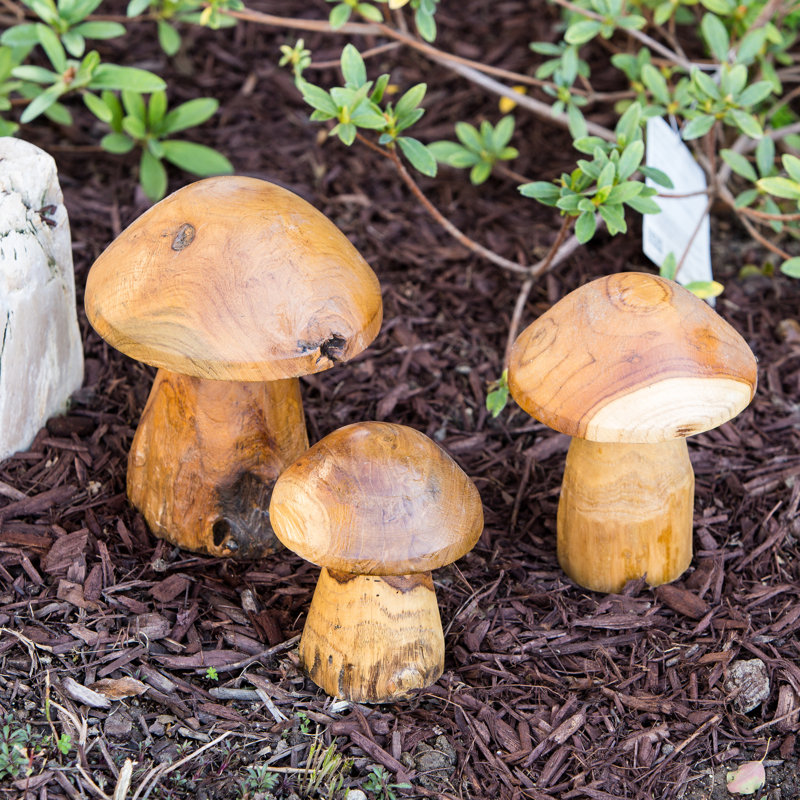 Teak Wood Serving Platter
Market Tote
I never met a market tote I didn't love, and I have always had a crush on those totes provided at Anthropologie for shopping.
You rarely see this type with the leather trim, ya know?
For word nerds especially…
Wearable Art
Help With Meal Prep
This hot off the presses from lifestyle journalist Ronda Carman, and it's beyond lovely with its photography by Matthew Mead. It was when earth shut down in 2020 that the author realized the importance of making good use of pantry staples. Having a well-stocked pantry allowed her to easily create delicious dishes, and in this title, she shares all the fruits of her labors.
Clementine Cheerfulness
I love the fragrance of oranges and clementines! (Consuming enough citrus, friends? Get going with that to keep your immune system strong…I am enjoying oranges!)
Lantern Bracket
Forgot about these!
Please PIN this so the message may spread through the land and healing may begin in hearts and bodies and minds…
Seagrass Basket
Does this make anyone else instantly think of baby Moses? If it does, do you then think of Charlton Heston or a particular biblical story? Because I automatically think about how Moses was worried about his limitations, his stutter, and the story of how God essentially says 'get over yourself and go beyond yourself…with me.' And it's so important for me to keep saying YES to God on my daily journey. I have so many impediments which can easily keep me locked out of the garden. These weaknesses don't just disappear. Yet they can become sacred wounds to offer.
Did you know the leaves of seagrass often protect baby animals hide from predators? And that seagrass is not so much a food source when it is growing and alive but after it dies and decays?
More Woven Beauties
If these seagrass pieces don't shout S U M M E R, I don't know what does.
Holy moly, what if we could all do this immediately…
If Ever I Win the Lottery
This vision of loveliness requires a chunk of change, but isn't it glorious!?!
Essential Oil Diffuser
With an understated, chic look, this essential oil diffuser is one way to enhance your mood whether it's near your office desk, bed, or living space.
An unscented tea light candle is placed at the bottom and then you can pour a few drops of your favorite essential oils on the top. What a pretty way to allow fragrant notes to scent your atmosphere.
A Different Sort of Mask
Both my husband and I have experienced migraines this allergy season. Everybody has their opinion about how to cope, and here's another to add to the list.
Handmade in their Austin, Texas studio, this soothing mask filled with lentils is as beautiful as it is practical. Try it for headaches (use it warm) and tired, puffy eyes (use it cold).
How to Use: For heat therapy, place the mask in the microwave. Heat in 30-second increments until desired warmth is achieved (no longer than 1.5 minutes). Always test the temperature of your wrap before applying to your skin. For cold therapy, store in the freezer until ready to use.
Here is another one of those messages that seems so important to PIN and get out there in social media – we are all living through the age of addiction, and it can be devastating…
For Spoiled Fur Babies
I created this silly "scripture" last year during quarantine, and I don't think it really caught on to be honest. But for me, it captures a certain aspect of what a lot of folks (fine, folks in suburbia with emotional eating and wine drinking tendencies) felt. I also think it reflects a progressive attitude about body image and fashion. Life is life-y enough, and women should not have to FEAR fitting into a particular size garment. Thank goodness, clothing makers create a range of sizes now!
Concrete + Candle
What a killer combo.
Loungewear
I am ALWAYS feelin' loungewear! And when they are made from organic cotton from India?
Yes, please.
I haven't worn a jumpsuit since 1976 and now have wrinkles upon my wrinkles, but I see no reason those reasons should stop me from rocking this organic onesie…
or this one:
Oops, I spy camo, and good gracious, these have pockets.
I also found a pretty blue Chinoiserie gift wrap here.
Kimonos. Because Kimonos.
This blush one could easily become a summer uniform. I'm seeing it over faded-washed-a-million-times 501s or beachy white linen pants and a tank.
Thank you for taking a part of your day to spend here; I'm so grateful. I am sealing this with love, wishes, and wonder (a great big, keeping the stars apart, electric wonder flowing spiral-like from deeper-richer-nurturing LOVE).
I independently selected products in this post—if you buy from one of my links, I may earn a commission.
Peace to you right where you are.
-michele
Shop for items you already intended to buy on Amazon RIGHT HERE, and also find home decor here to keep decor inspiration flowing on Hello Lovely!
Hello Lovely is a participant in the Amazon Services LLC Associates Program, an affiliate advertising program designed to provide a means for sites to earn fees by linking to Amazon.com and affiliated sites.