Enjoying an ocean breeze from your spacious, sunny, soundproofed home office at the luxury beach villa? Fabulous, dahling. This post is for the rest of us. Because working productively from home can be tricky if you're short on space, organization, or privacy. These mindful ideas for a smart small home office aim to inspire and empower with work-from-home design wisdom. (You'll also spy savvy resources from Quill for products and expert help).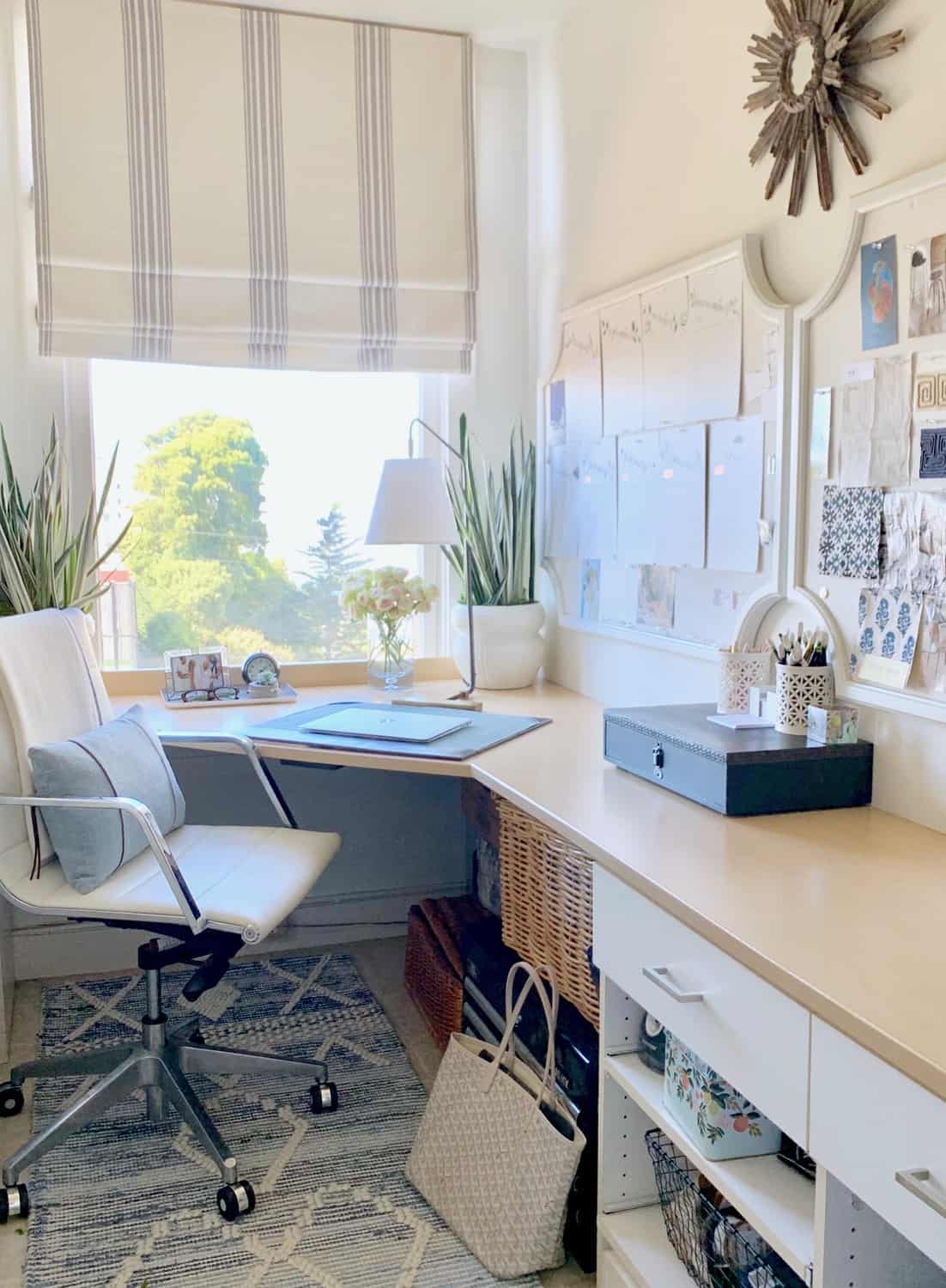 Psst…I partnered with Quill.com to bring you these ideas, yet all opinions here are my own.
9 Savvy Ideas for a Smart Small Home Office
Small Workspace Planning Ideas
Idea No. 1: Know Thyself!
To make wise decisions about your home office's form and function, self-awareness is key. We all have different needs, and only you truly understand yours. Hence, let go of any preconceived notions of how a home office should look.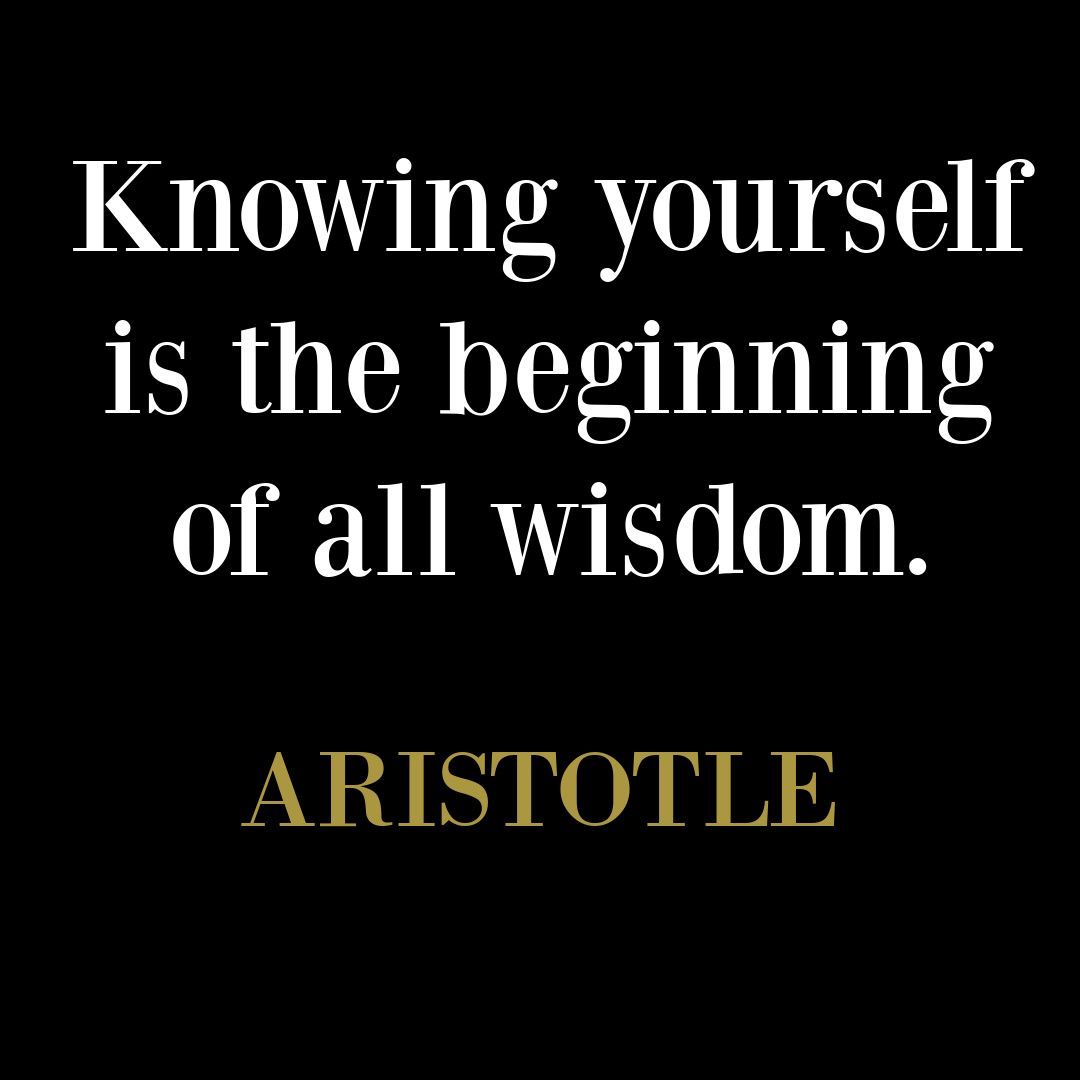 For example, my own small and mindfully created workspace could be a terrible fit for someone else. As a creative writer, a view of nature outside keeps me in optimal headspace. In terms of organization, I prefer open bins to file cabinets. The color palette? Zen-like (since energizing and bold color would hinder my focus).
However, you might struggle to stay awake with such tranquil color choices!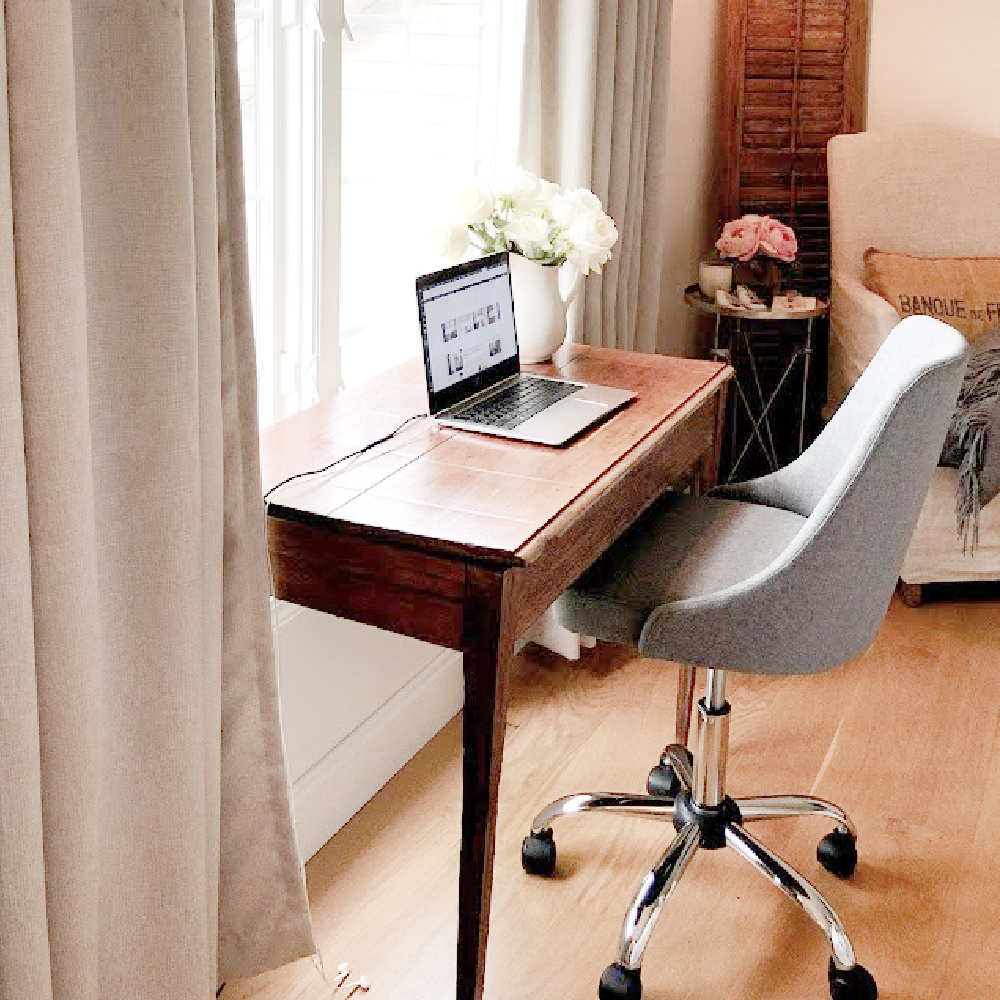 No. 2: Determine Your Optimal Workspace
How much space will you require? Have a slew of documents or tools to spread out? Maybe a dining room makes sense. Need more than one desk? A closet probably isn't ideal. Rely on just a single laptop? A small bedside desk holds promise.
Where will you feel productive? Is quiet focus critical? Will you meet with clients or offer services? Spare bedrooms, closets, quiet corners, stair landings, and even outbuildings are possibilities. Underutilized space in a hall, nook, foyer, or pantry may also work.
Will there be adequate separation? It's a bonus if you can step away and forget about work! Is the space removed from noise, pets, and people?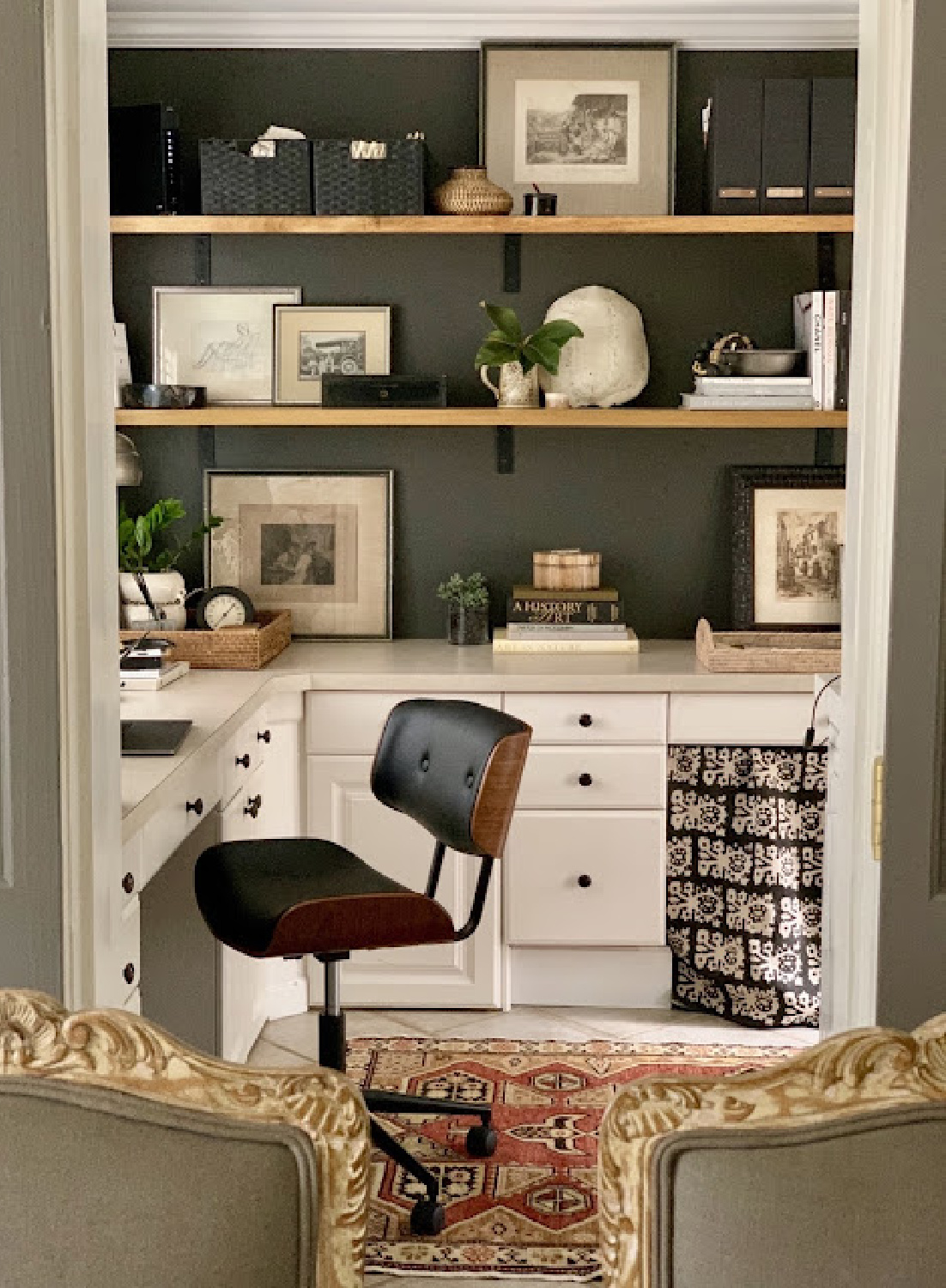 No. 3: Structure Your Space
Need to create privacy? Sometimes a screen or bookcase provides the right bit of separation to define a workspace.
Corner desks. If your workspace resides in a larger living space, then consider a corner desk. They often bring cozy factor to a dim corner.
Be mindful about the view. Position furniture for a view that won't distract. If your view is a blank wall, the decorating tips below may also help.
Create a "cloffice." Closets can live large as offices, and doors can be shut to keep work out of sight. Even small closets offer vertical space for shelves, bulletin boards, hooks, cabinets and supplies. You'll likely need a power strip to run from a nearby outlet. Personalize the nook with peel and stick wallpaper, paint, and even hanging plants.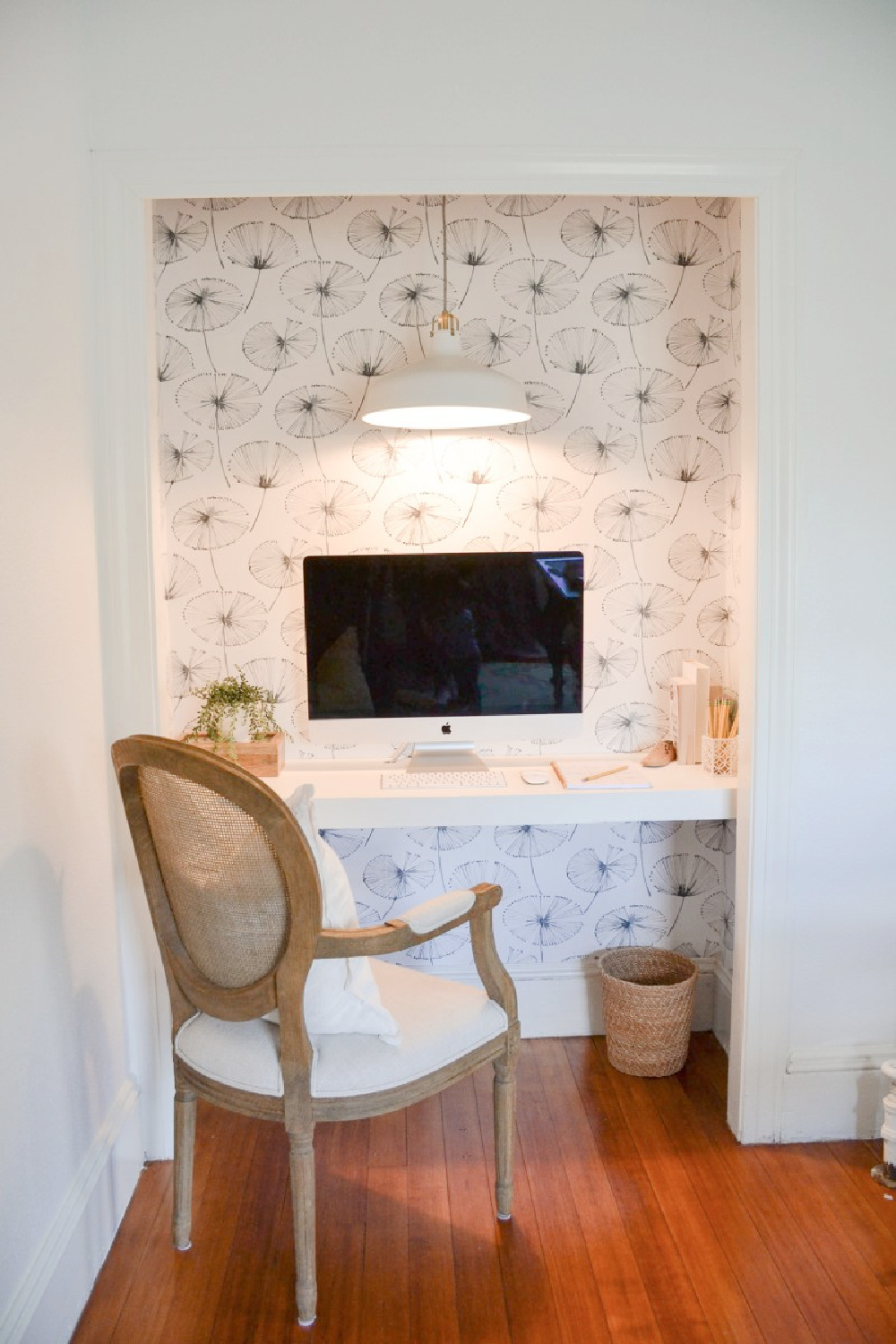 Score Essentials for a Small Workspace
No. 4: Home Office Furniture
Smart space savers. Innovative desk options are plentiful with the increased demand for home offices. Murphy style, floating, and wall-mounted convertible desks prevent work surfaces from taking over your home's square footage.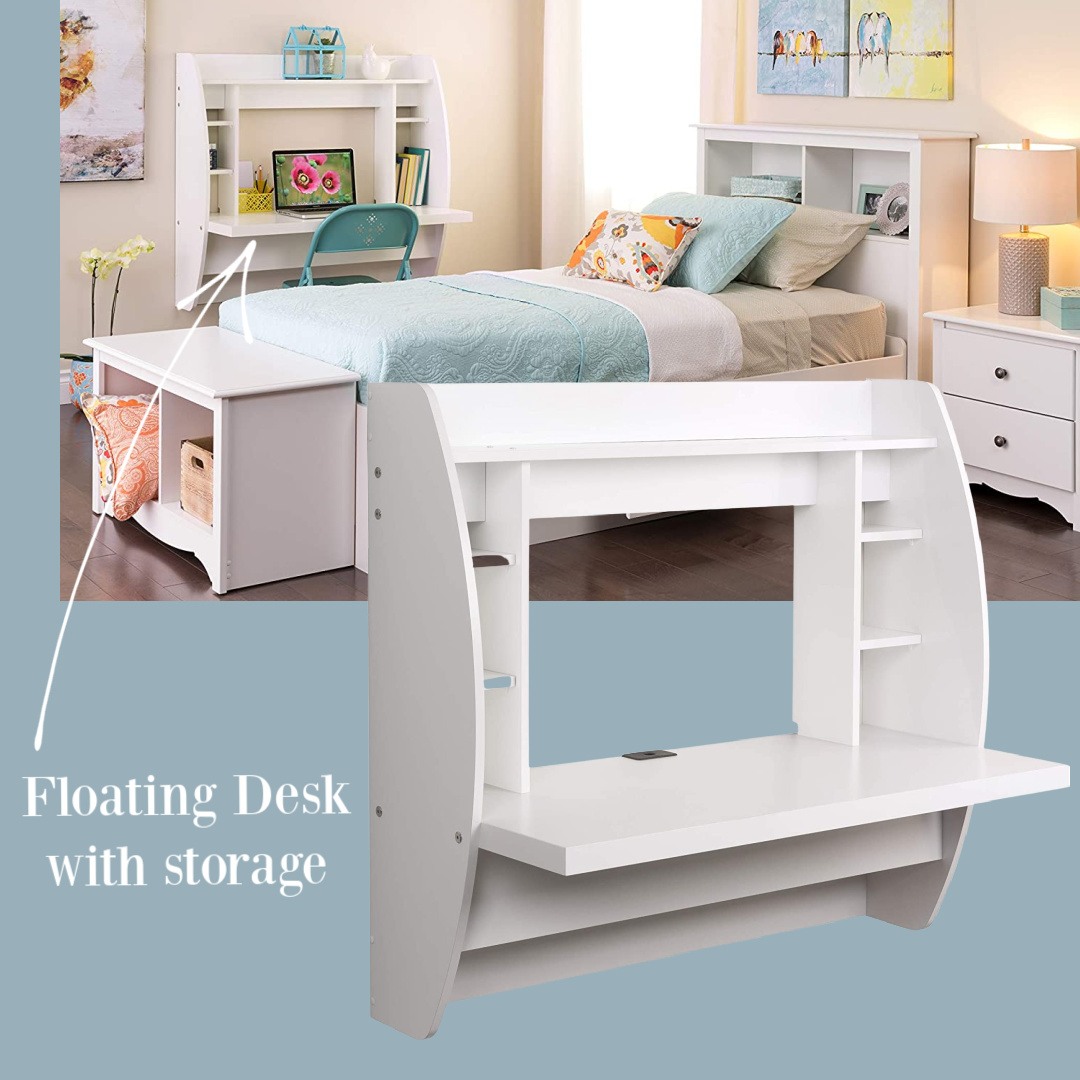 If your small apartment lacks devoted dining space, the right desk can even be pulled into service as a dining table.
Here's one that caught my eye: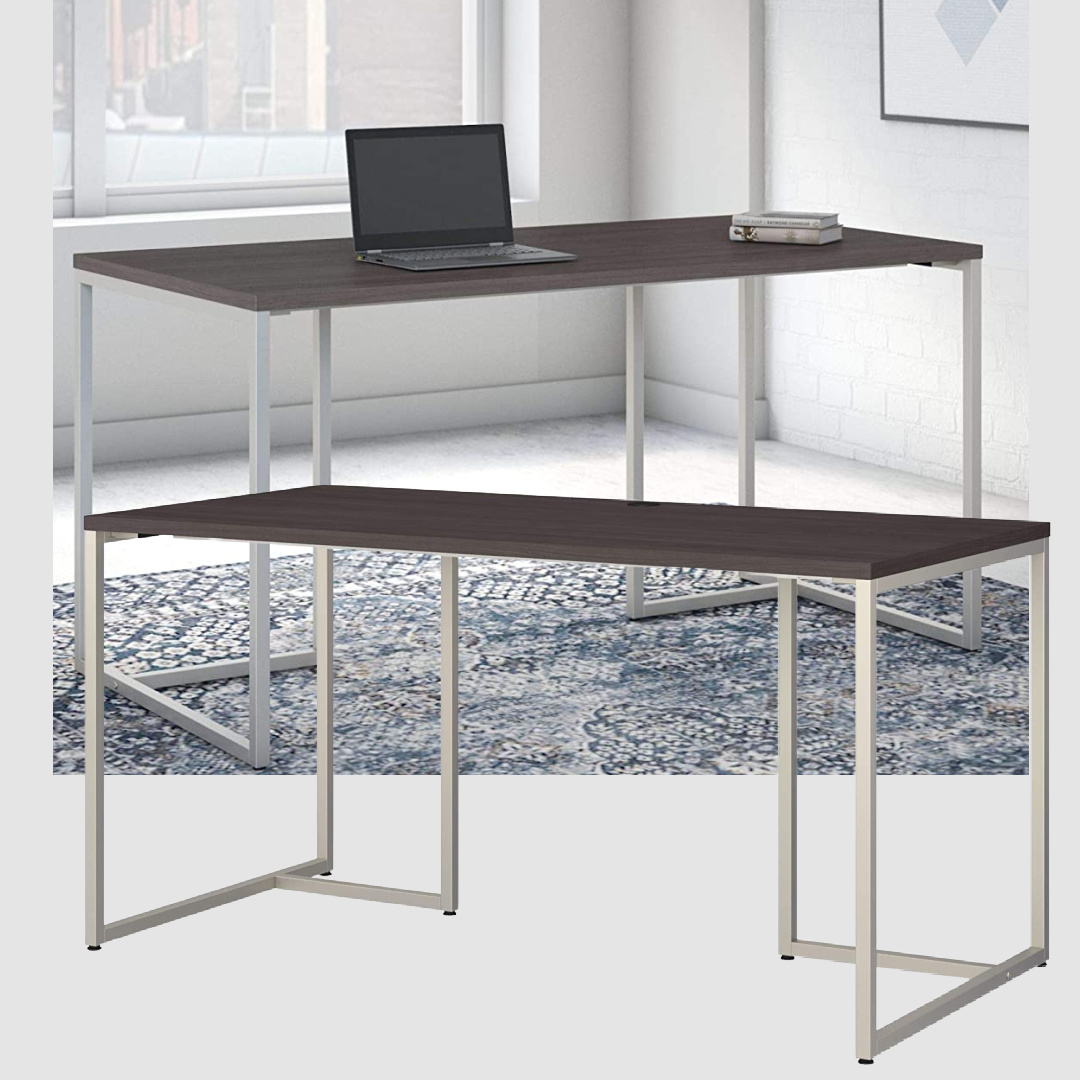 Desks that feel natural in a space. If you work from a small laptop, a smaller scale secretary style desk or writing desk may function well next to a bed or in a living space. Modern and minimal styles like this industrial one keep the look airy and light.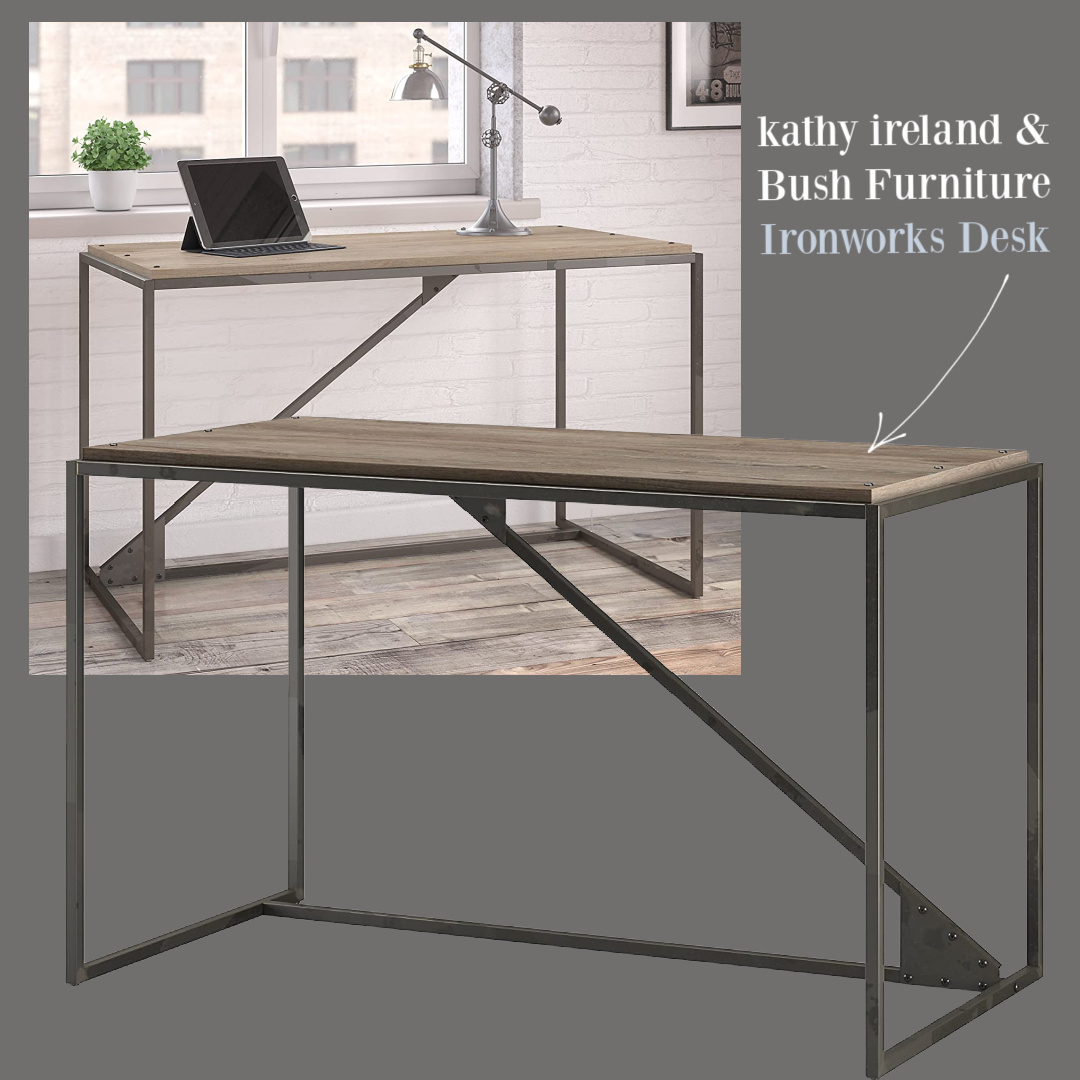 Simple Cloffice Desk Hack. For an affordable custom desk in a closet, a laminate countertop typically used for kitchens and laundry rooms may do the trick. Wood supports on the wall at either end of the closet can support the surface.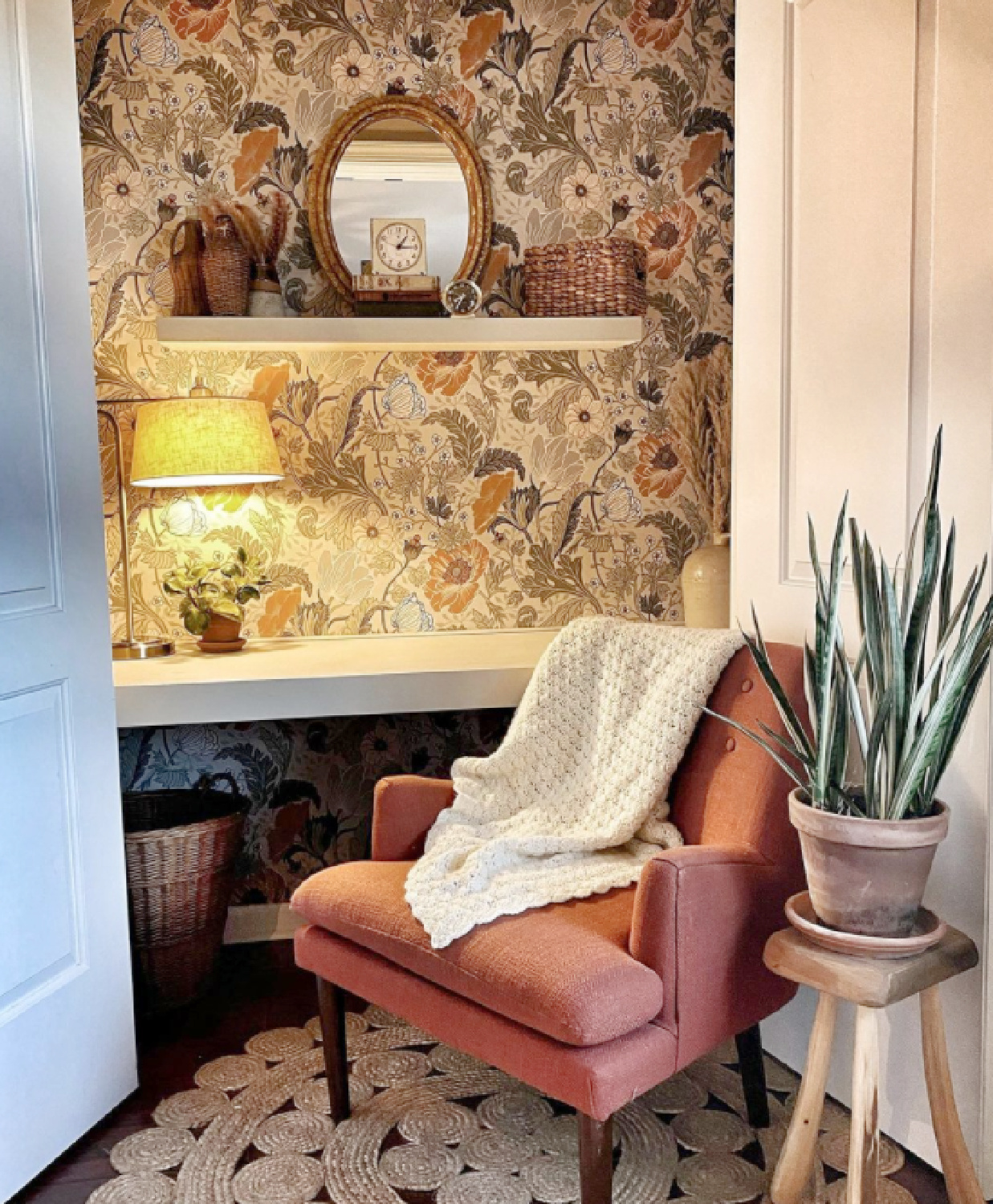 No. 5: Lighting
Prioritize illumination. Insufficient light is a headache. Southeast or easterly exposures are preferable for a home office, and make sure lighting is flattering for visual conferencing.
Task lighting. Look for adjustable lamp heads and arms to direct light where you'll need it. Desk lamps with bases that function as wireless charging stations are perfect for home offices.
Ambient light. Don't underestimate the power of a floor lamp even in a small space! They work magic in dark corners and can also boost mood with a comforting glow.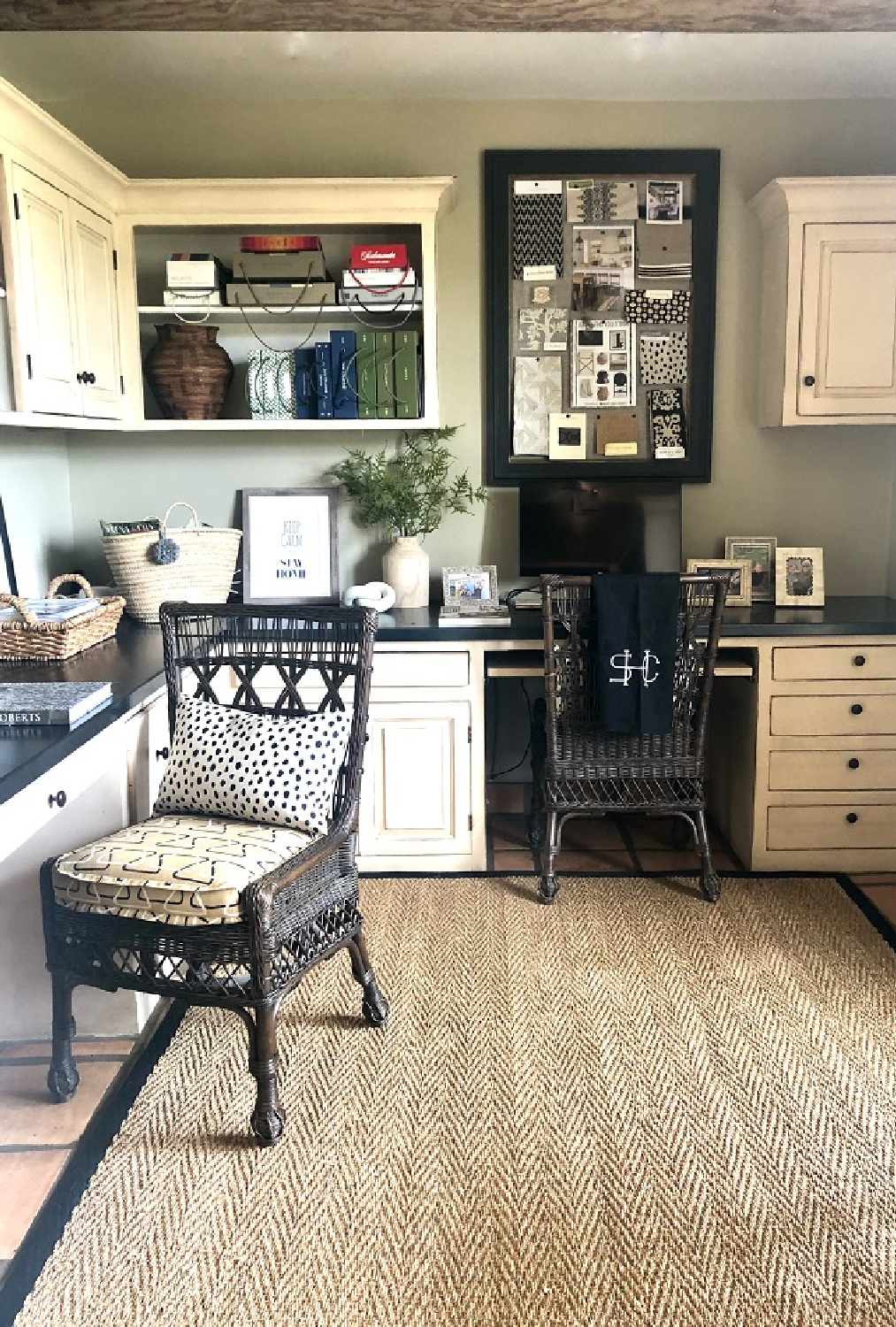 No. 6: Organization & Function
Corral the clutter. If you're not sure of your organization style, The Clutter Connection (Mango, 2019) by Cassandra Aarssen may help. If you find you cannot maintain organization, you're probably not implementing the proper systems for your personality type.
Contain chaos beautifully. Choose containers made from natural materials such as rattan, bamboo, or stone. Avoid plastic. Simple clear glass jars keep a small space feeling airy with supplies fully visible.
Manage unruly cords. A cable management box with a power strip inside keeps cords and cables tidy.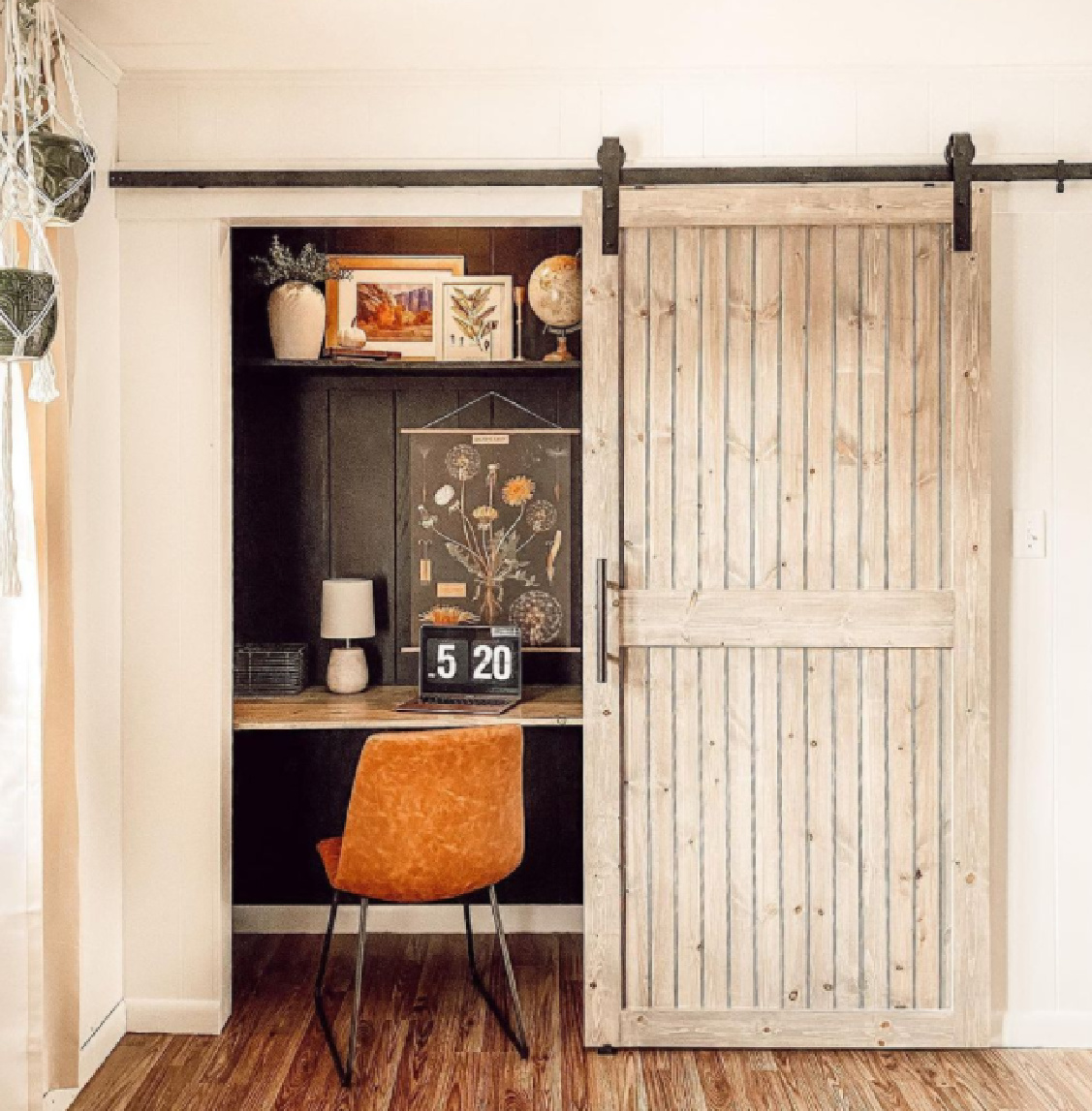 No. 7: Tools & Technology
Scan if you can. Unless hard copies are essential, consider a scanner for digital copies. A wireless printer also keeps things visually calm.
Noise pollution. Resolve noise issues for better concentration and professionalism. In addition to noise-canceling headphones, sound-deadening panels or carpet to absorb sound may help. Upgrade a hollow-core door to a solid one. Paint walls with special sound-proofing paint. To mask annoying sounds, consider a white noise machine.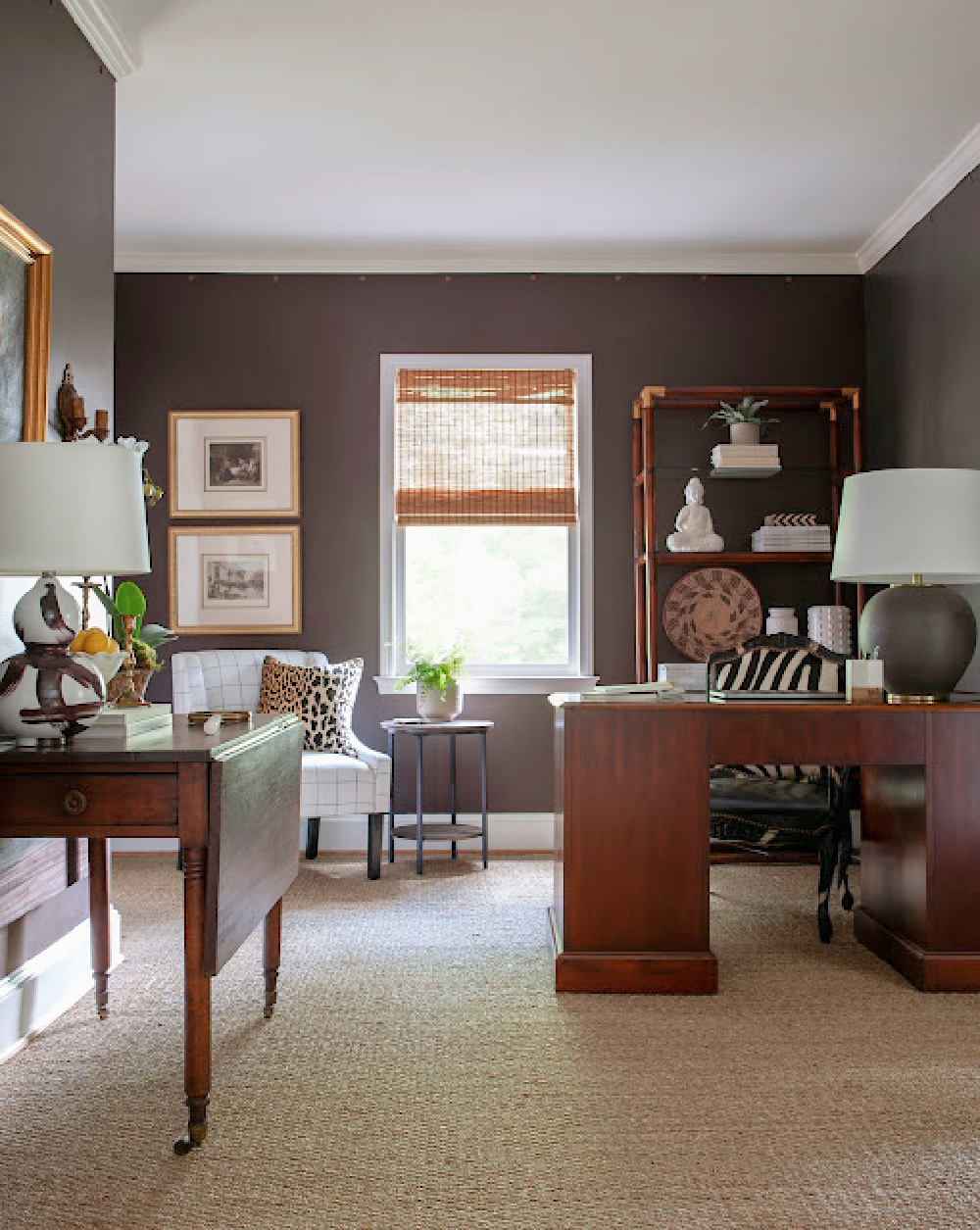 Mindful Decorating Tips
No. 8: Home Office Aesthetics
Mindful decorating. Are you the friend without bougie taste? Not a problem. The décor should (1) feel unfussy and (2) increase well-being. Color, art, and accessory ideas follow.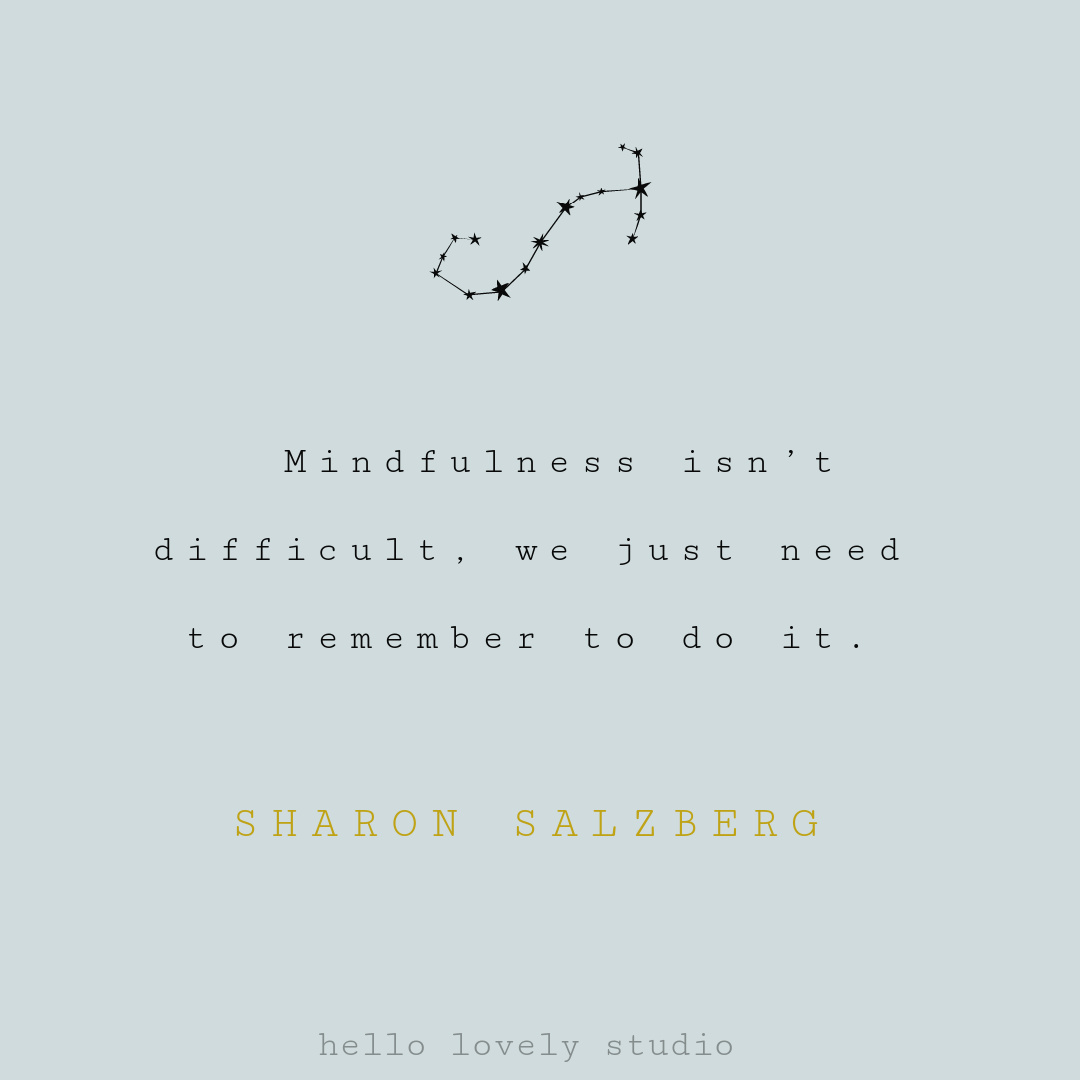 Neuroaesthetics. Neuroscience research confirms it…viewing art promotes health, wellness, and also stress-relief (2019 study in Experimental Biology and Medicine). Therefore, it makes sense to add artful touches.
Beautiful art actually affects brain function. A study by Tomohiro Ishizu and Semir Zeki found that for subjects who viewed art they deemed beautiful, blood flow increased by as much as 10% in a certain part of their brains.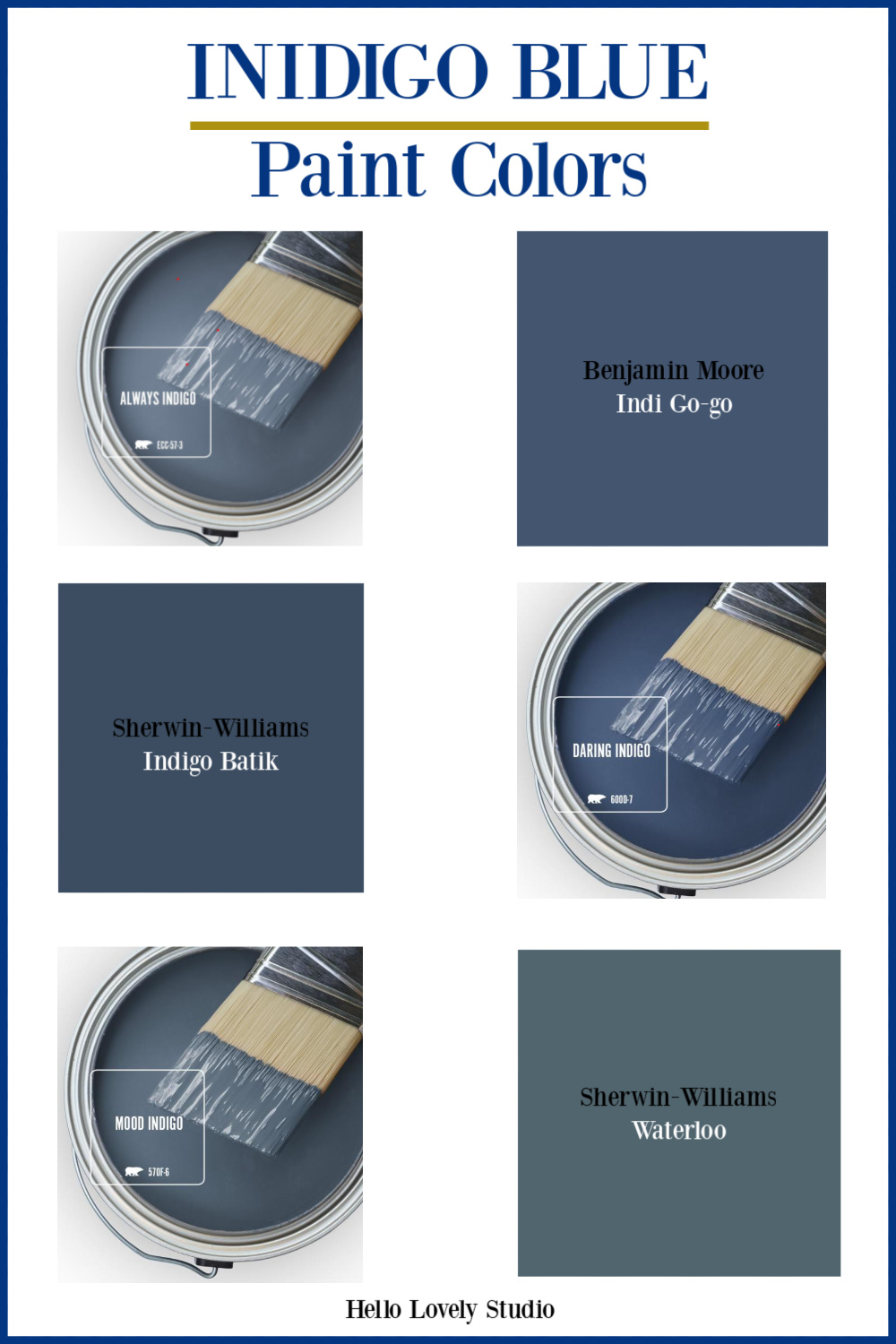 Choose colors intentionally. A 2016 study in Environment-Behaviour Proceedings Journal concluded green and blue are perceived to be the most relaxing colors in work settings.
Yellow and purple can be highly distracting for many people. Calm neutrals work well for creative types.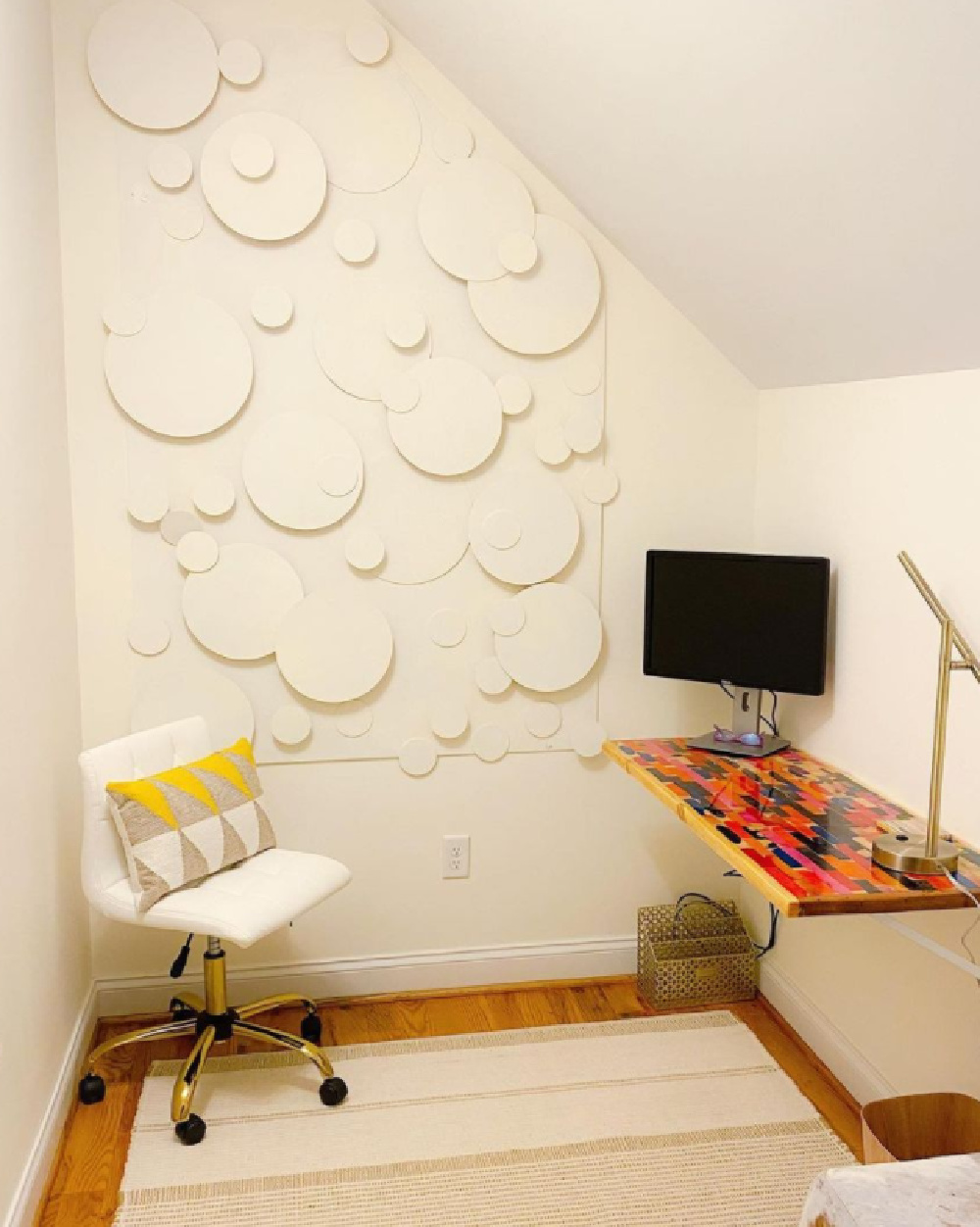 No. 9: Plants, please.
Biophilic design. 9,000 trees were incorporated into the design at Apple's Silicon Valley campus for good reason. Plants increase feelings of well-being and heighten productivity. Living with plants can improve memory and imparts a sense of fresh air.
No wonder Amazon's Seattle headquarters contains "spheres" of more than 40,000 plants from around the world.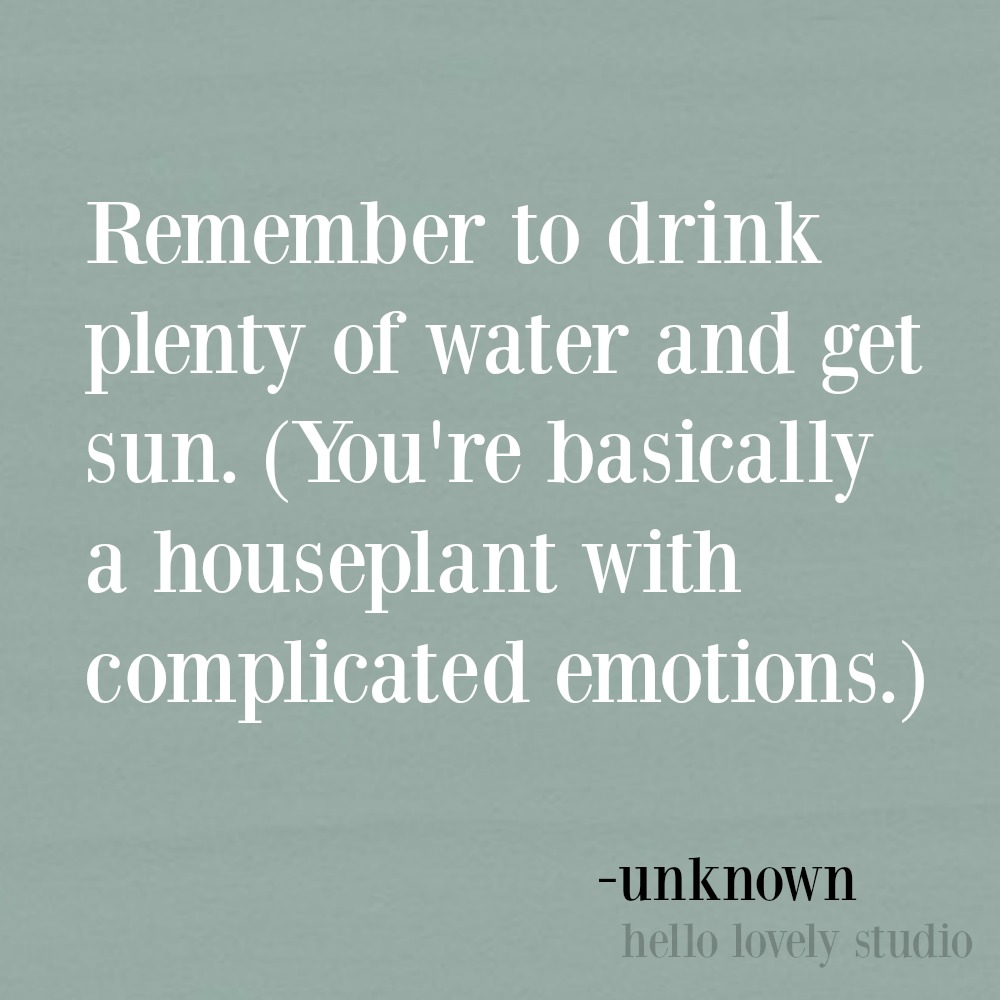 Greenery and attention. A 2008 University of Michigan study concluded natural environments may help to replenish our capacity for attention and focus.
A peaceful view of nature may yield a big payoff for concentration.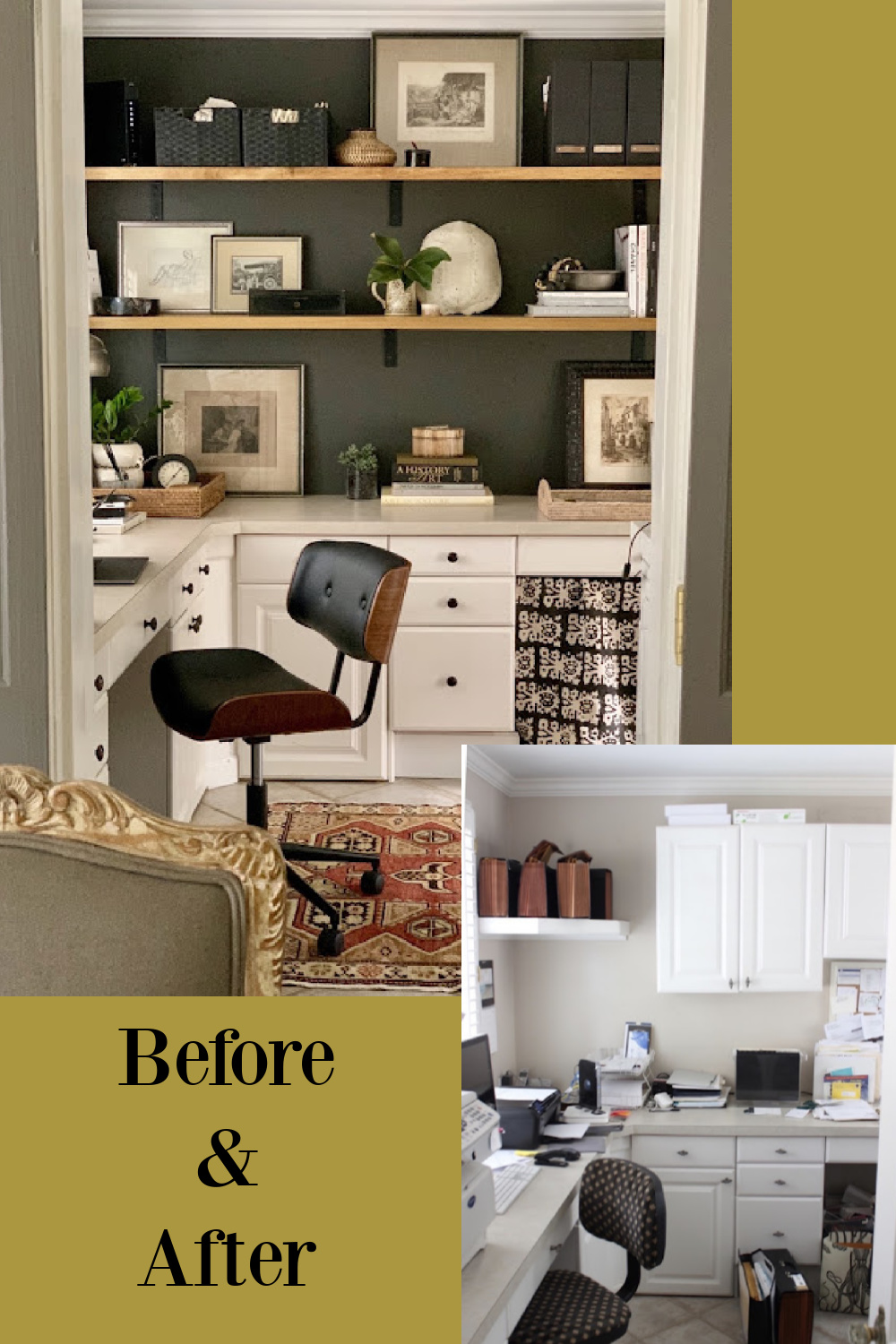 Décor accents beyond plants. Keep soft textures in mind since they dampen sound. Consider botanical prints or artwork with natural, organic motifs. If space is limited for art, paint an accent wall an earthy green such as Benjamin Moore Flora.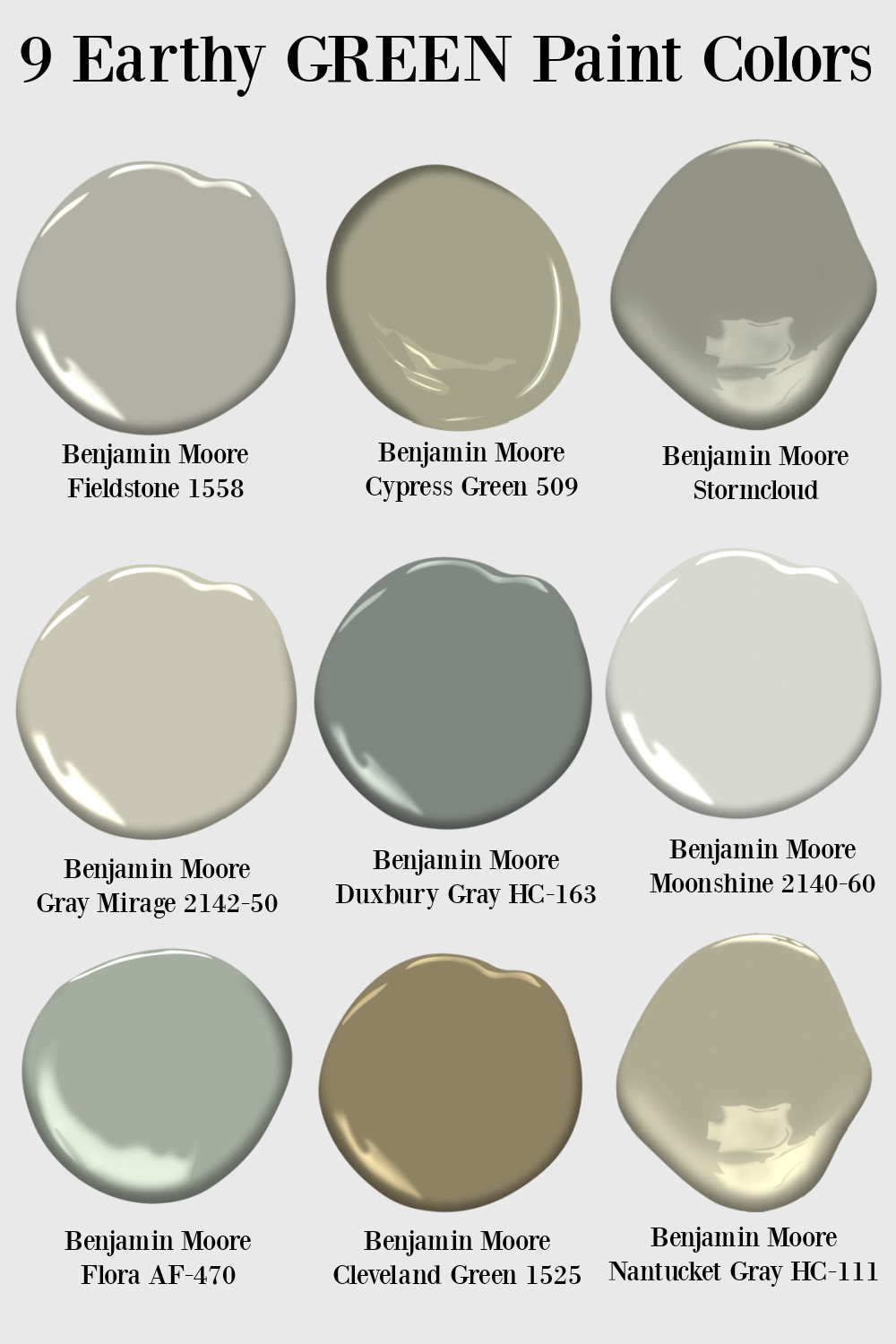 I hope these tips increase your confidence about improving your workspace at home!
If you don't have a Pinterest board devoted to home office ideas, it's also a savvy way to organize your plans! Also, PIN THIS POST for future reference.
Many thanks to QUILL for the invitation to mindfully explore an essential interior for the 2020s: the home office!
Peace to you right where you are.
-michele
Shop for items you already intended to buy on Amazon RIGHT HERE, and also find home decor here to keep decor inspiration flowing on Hello Lovely!
Hello Lovely is a participant in the Amazon Services LLC Associates Program, an affiliate advertising program designed to provide a means for sites to earn fees by linking to Amazon.com and affiliated sites.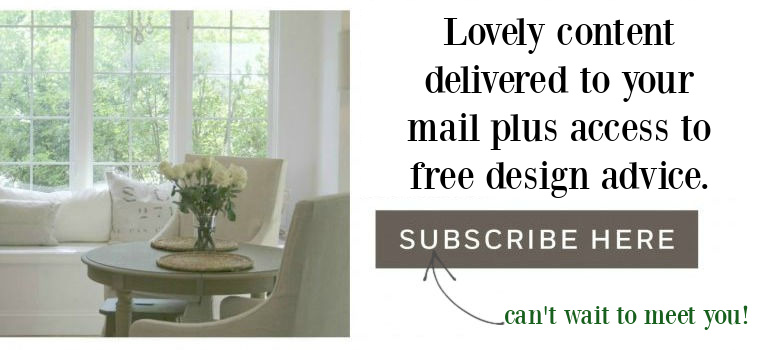 References
The Clutter Connection: How Your Personality Type Determines Why You Organize the Way You Do (Cassandra Aarssen, 2019).
Experimental Biology and Medicine (October 21, 2019), Megan E. Beerse, Theresa Van Lith, Scott M. Pickett.
"The Effects of Colour in Work Environment: A systematic review" (July 2016); Nattha Savavibool, Environment-Behaviours Proceedings Journal.
"Toward a Brain-Based Theory of Beauty" (July 6, 2011); Tomohiro Ishizu, Semir Zeki.
"The Cognitive Benefits of Interacting With Nature" (December 1, 2008); Marc G. Berman, John Jonides, Stephen Kaplan, Association for Psychological Science.