If you have been browsing online lately, bet you're seeing sweet spring crafts, DIY, and all things robin eggs, yes? I am seeing social media feeds overflowing with Easter bunnies, egg cups, ducklings, and lambs. If SPRING brings out your gardening or crafty side, Sweet Spring Crafts, Pastel Finds & Garden Inspo is sure to please.
I independently selected products in this post—if you buy from one of my links, I may earn a commission.
Sweet Spring Crafts & Finds to Welcome the Season
1. Easter Crescent Wreaths Recipe
How I wish I had the health of my youth when I could gobble lots of these down!
Aren't they precious?
2. Pastel Paint Splattered Egg Cup Planters
Bring life to your spring tablescape…aren't these breathtaking!?!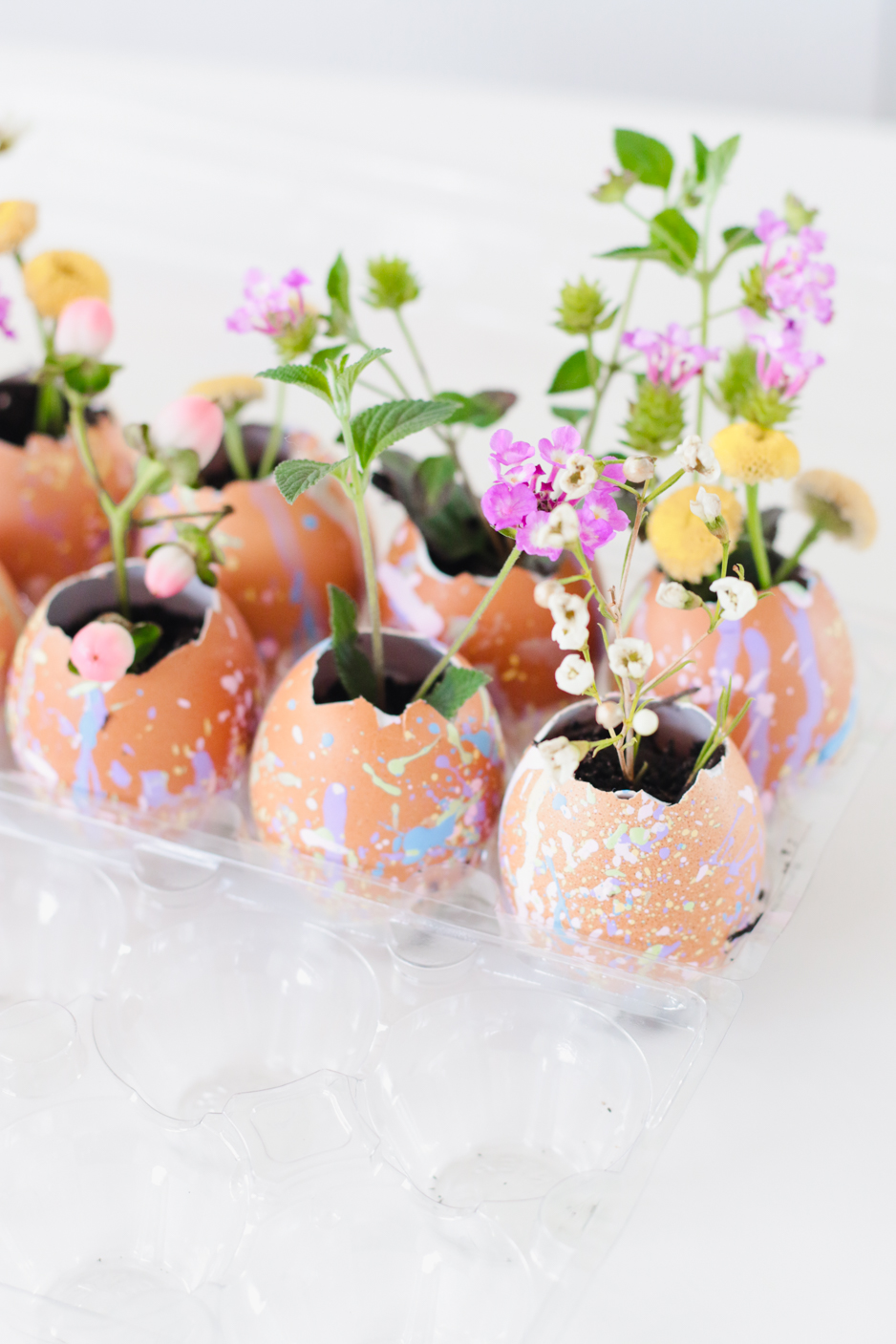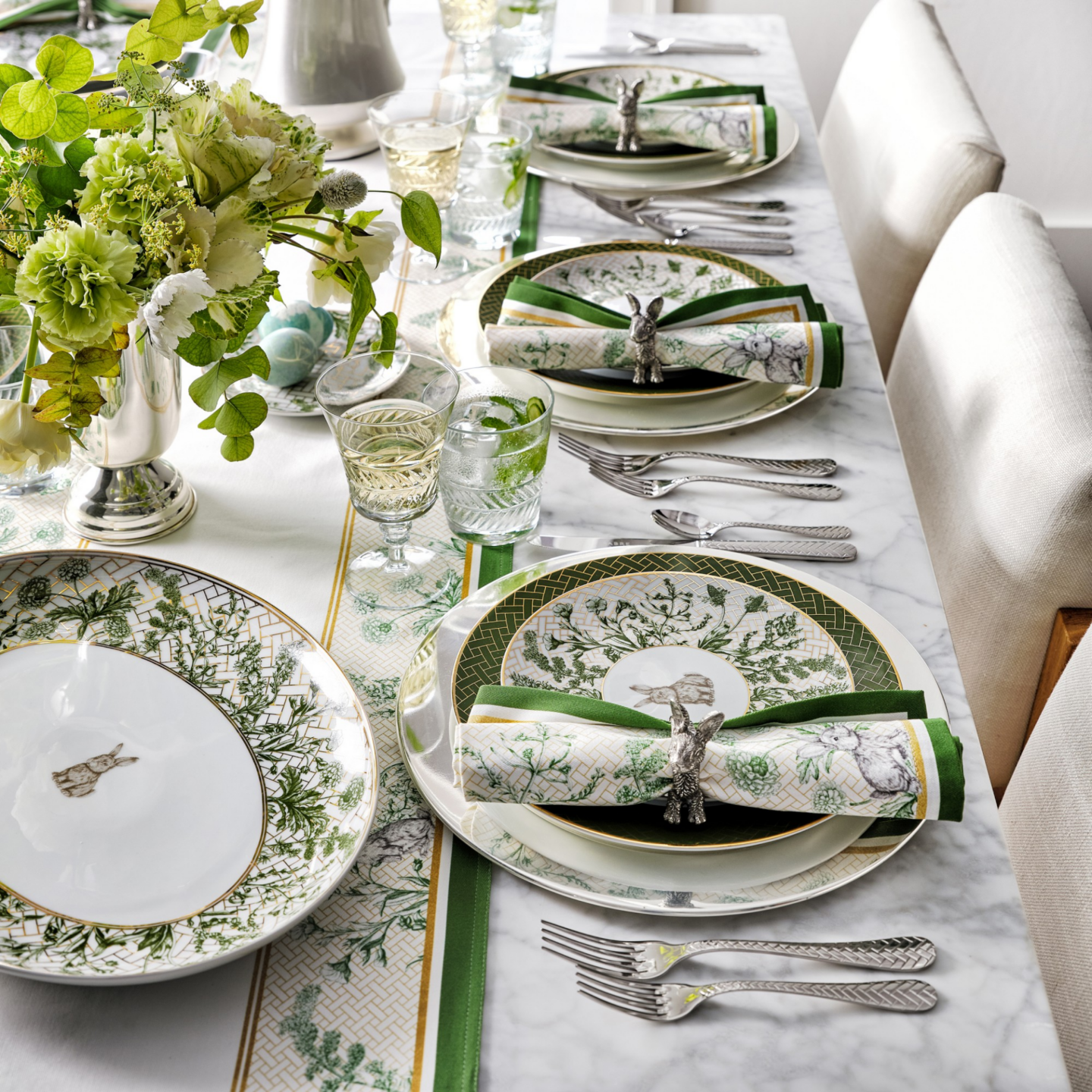 3. Bead Bunnies Make Great Buddies!
Because it's the little things…
Who knew a simple scalloped collar on a bunny could be so irresistible?
4. Peeps & Candy Kebabs
Everybody has someone in the family who is more than a little passionate about their peeps.
Also colorful (and perhaps a tad more nutritious)? Maegan Brown's beautiful snack boards!
Find a rainbow of ideas in her book:
5. Bunny Placesettings
Wait til you see what stylemaker Rachel Parcell has been up to!
Isn't it lovely!?!
Rachel has the sweetest color stories in her decor and home.
Remember the doors in her kitchen?
Pretty pinks are never far from her design aesthetics either…
Is anyone else craving carrot cake cupcakes?
More bunny and lattice goodness:
6. Pretty Easter Layer Cake
I can't say I have ever created a rainbow layer cake worth photographing so I admire those creative baking geniuses who do!
7. Learn to Make Macarons
Are Easter macarons a thing? They are almost too pretty to eat!
8. Maileg Bunny Friends
I have collected Maileg soft and sweet European toys/keepsakes for years now. Established in 1999 by Danish designer Dorthe Mailil, Maileg has an authentic style that is based on modern contemporary concepts with a unique touch and expression.
Hand stitched eyes and hand knit clothing bring these toys to life for you and yours.
An Easter Mouse?
9. Create Nature Fairies
If you have children, grandchildren, or nieces and nephews, this is a charming craft.
Freehand the fairies or visit the Mer Mag to print out these sketched cuties.
10. Fresh Front Door
How charming is this bunch o' lovely?
11. Beatrix Potter Finds
Have you seen odd marketing for Easter baskets come across your social media feeds lately?
Apparently folks are creating baskets for their pets and even including custom calming sprays with their own scent!!! What?
I wouldn't mind receiving a basket full of Beatrix Potter beauty like this.
But the last thing I need is another juice glass set. Lord have mercy, when you move, you become keenly aware of the hoarding!
I mean how many juice glasses does an emptynester couple truly need?
But juice glasses! They are the cutest! It's hopeless!
12. April Shower Flower Power
Are you ready for the rains to come?
Because I'll take the sound of falling rain any day over the roar of the winds of March.
13. Wispy Understated Wreath
Have a favorite spring wreath you dust off about this time of year?
14. Vase Filler or Vignette Accessory
My mama always has a crystal bowl (or five bowls) full of speckled eggs around Easter.
All her bunnies come out too, and her collection is the sweetest.
15. Cabbage Flowers
Ever seen cauliflower used as a receptacle for fresh blooms?
This blooming cabbage idea is darling.
16. Especially for Francophiles
17. Simple Yet Chic
There's something about those bitty baskets of blooms…
18. Instant Curb Appeal
This would look lovely against a green or yellow front door.
19. Perfect Gardener Gifts
Will I become more of a gardener at our new home where there is a lot more land requiring our attention?
Time will tell. I do have a history of passion for organic weeding – no chemical sprays in my pantry!
20. Make Paper Napkin Chinoiserie Easter Eggs
Oh, Yvonne, you do know your way around LOVELY!
21. Spring Picnic Essential
Even though the colors are more autumnal, they are nice and neutral.
22. Feather Your Nest
23. Sweet Pastels for Spring
24. Easter Table Smile Makers
25. Garden Inspiration
Thanks for reading, friends! If you have a moment to entertain a few spring spruce ups, see THIS.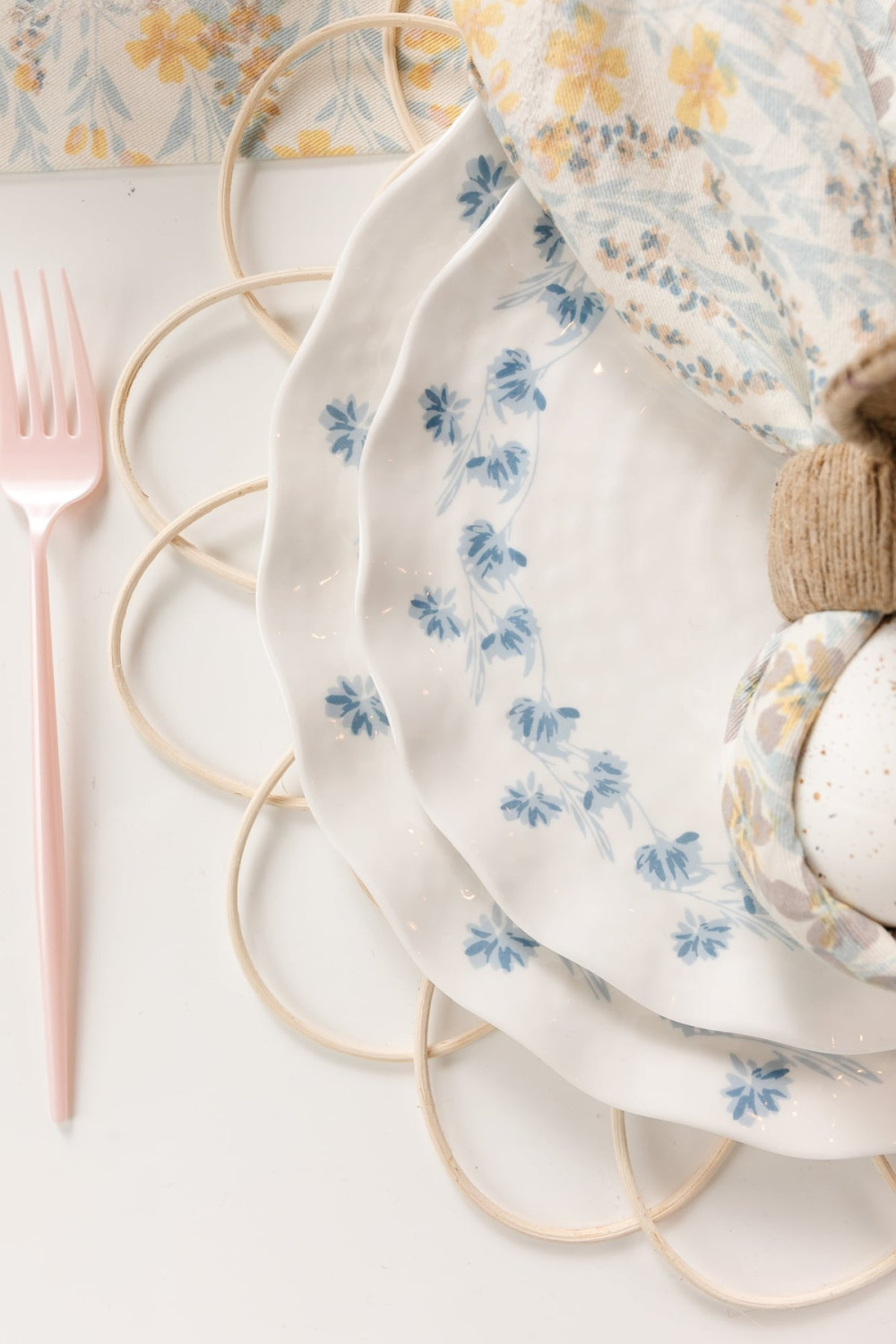 I independently selected products in this post—if you buy from one of my links, I may earn a commission.
Peace to you right where you are.
-michele
Shop for items you already intended to buy on Amazon RIGHT HERE, and also find home decor here to keep decor inspiration flowing on Hello Lovely!
Hello Lovely is a participant in the Amazon Services LLC Associates Program, an affiliate advertising program designed to provide a means for sites to earn fees by linking to Amazon.com and affiliated sites.