With just a week before Christmas – perhaps you'll reunite with family after years of separation. If you're traveling like so many millions will be, I pray the journey is gentle and safe. I hope however you spend the holiday, you will do it with PRESENCE and without the pressures of PERFECTION. So much easier said than done. We tend to set our expectations sky high (lookin' at YOU, multigenerational American get-togethers!) when it comes to the holidays. It's as if every year we develop amnesia for all the ways we are bound to be disappointed. Yet if we allow the present moment to simply be…to not judge every nuance, there are gifts hidden there. Think you maybe don't have the patience? I'm soooo with you. And so I seek the grace for help.
Charming Christmas Looks & Deeper Reflections
I'm still sharing holiday inspiration since so many folks are still searching. Were you aware a good number of folks begin collecting their holiday decorating ideas in April?
Yep.
I'm so thankful you drive your adorable little red vintage sedan (with its tree tied to the top) here and park it at this site as you seek inspiration for Pinterest boards and idea collections. 🙂 I love welcoming you inside:
Blogs are most definitely old school now, and I happen to think they are retro cool. Yet even if they fall from favor, on the first of the New Year, it'll be my 14th year blogging at Hello Lovely. (My 16th year as a blogger!).
If you don't already have a Pinterest board devoted to inspiration seen on Hello Lovely or a board with Christmas decorating ideas, it's still a great way to organize ideas!
I'm sure you have seen oversized paper snowflake decorations everywhere on social media…
and they are a rather easy DIY:
I'm a big fan of white paper lunch bags so I always have these on hand!
I have a hoop wreath on our front door once again, and ya know, I think it's all about perspective.
While some might see an unfinished, partial wreath, I see a smile. 🙂 Hahahaha.
Oh, this thought from Ann Voskamp above! The thing about that method is it also works for loving things. Including God. If you start with the small things, the love can grow.
Does anyone need to hear this message below as lists for holiday hosting or gifts or decorating for Christmas grow longer?
Because I need to hear it each and every day.
The reminder to BECOME what we long for may seem daunting until we recognize it can happen as we let go.
Oh that we would have the courage to allow whatever our life looks like to be what sets us free, what impossibly transforms us.
This is an entirely different approach than striving for a far off peaceful destination and using that imagined, better future as a coping mechanism in the now.
For me, the only way I can truly let go and let be…
is with spiritual practice daily–
daily transformation and daily surrender and daily renewal and daily starting over.
You may be surprised to hear that I receive a lot of pushback about what to me is a very personal and hard-earned discovery (and not some self-made system of self-care).
There are folks in my life who believe I have it all wrong…
that my soul has been saved, that I am covered by a one and done decision, that if only my church attendance improved, my life would be richer.
Seeking daily transformation, for me, is not an act of religiously, over and over, placing these sticky fingers back on the controls. It's not going through the motions or self denial.
Rather, it is in a very human, embodied way, daily seeking the grace to loosen my grip, to surrender all of those illusions of control, to open my hands to receive joy and suffering.
It's examining my life and asking for eyes to see the invitations hidden within the difficulties and blessings. This is a critical part of spiritual journeying I either missed or ignored until about 10 years ago.
The beauty of daily transformation is how it looks slightly different for everyone.
Though stillness and silence seem to be non-negotiables, I have learned one may even work from a place of surrender, stillness and peace.
Don't you find that miraculous?
What a gift that we have an inner landscape…we have divine DNA…we have these deep places in the soul that can never be harmed, that can hold truth, beauty, and blessing.
For many folks, scripture or ancient wisdom are anchors in such places in the soul.
Not simply as memorized words or ideas or stories rehearsed…
but as living, breathing, shape-shifting energies with the potential to heal and direct.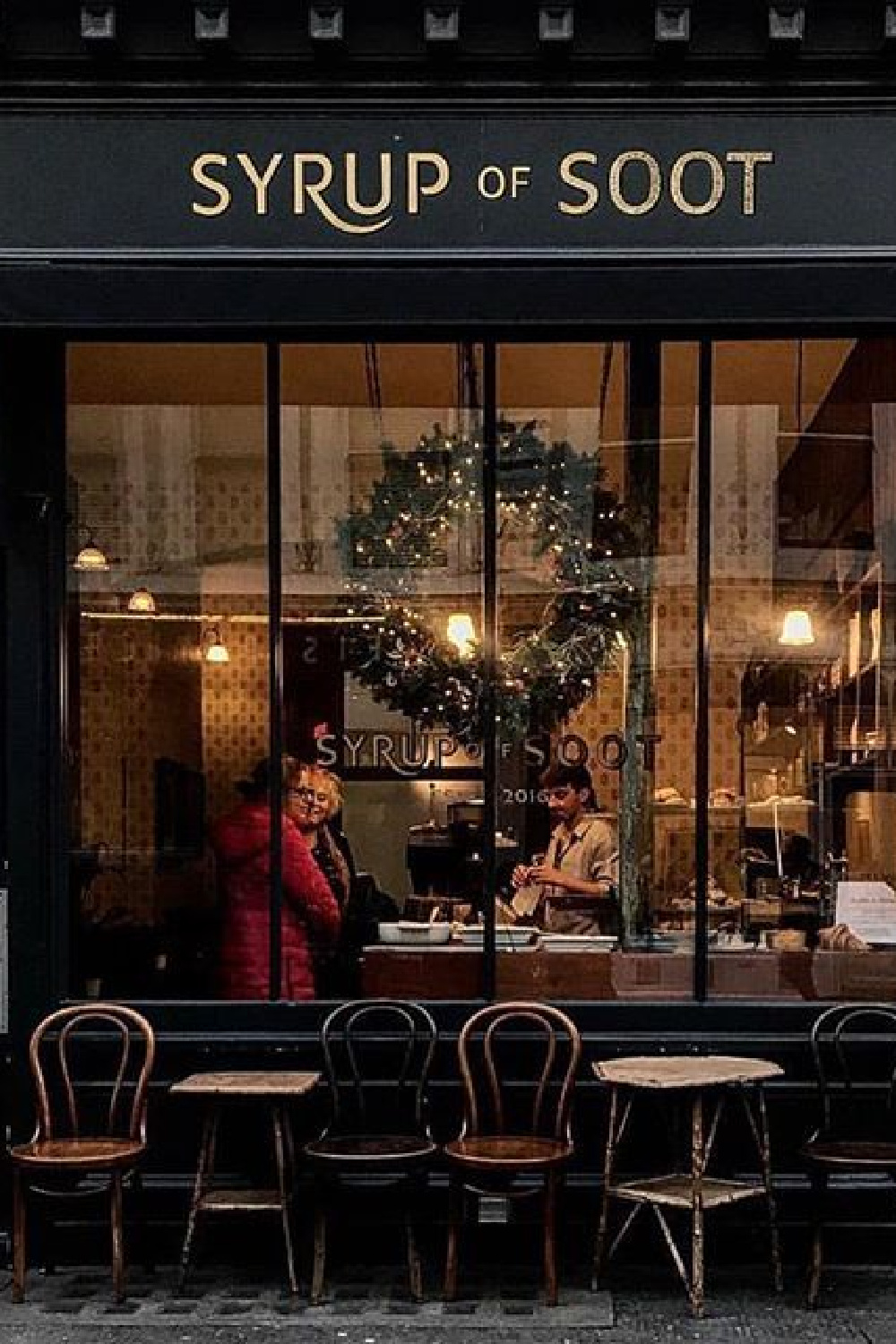 For me personally, I'm not great at memorizing quotes or scripture.
That is, unless it truly resonates.
When it echoes something already hidden deep within me,
There's a mysterious recognition and experience that happens.
I don't know much of anything at all. And I certainly can't confidently claim my truth is truth. I only know the truth found me…right where I am. Not in some polished up, mentally fit, scholarly bada$$ state, but as a small blind beggar with outstretched open hands.
And this is the place in the post where I hush for a few moments.
Lovely Finds to Give or Receive
I independently selected products in this post—if you buy from one of my links, I may earn a commission.
It may be worth your while to browse Target for their selection of amazing gift ideas too.
If you're in the market for any new furniture or home decor, Wayfair likely has what you need. Don't forget to peek at their Closeout and Open Box deals.
To get your shopping done in one place, try these ideas (this year, I'm giving the Billion Dollar Art Gallery to someone who has everything and needs nothing!):
Online Shopping Ideas
Thinking of each of you and hoping that as we wait together for the holy day to arrive, we can somehow align with a peaceful flow that is ever flowing.
I reflected on that flow another time here.
Something mysterious and amazing happens to me each year at this time as I allow it to be done to me rather than shape the season into something of my own making. It's not a small thing for a control freaky DIYer.
We're always going to be changed by what reality brings. From my perspective, change and reality mean God. And for me personally, God moves as profound love energy within all life.
Oh that in imperfectly incomplete thoughts and words here, in the white space between them, a bit of love breaks through.
Peace to you right where you are.
-michele
Shop for items you already intended to buy on Amazon RIGHT HERE, and also find home decor here to keep decor inspiration flowing on Hello Lovely!
Hello Lovely is a participant in the Amazon Services LLC Associates Program, an affiliate advertising program designed to provide a means for sites to earn fees by linking to Amazon.com and affiliated sites.