Since I am passionate about the timeless beauty and value of hardwood flooring, let's address the bias immediately. Vintage red oak floors in our first Chicagoland 1920's bungalow charmed us and left an indelible impression. In the decades that followed, hickory, walnut, and white oak woodsy warmth played starring design roles in our homes and undoubtedly helped us sell them. In this post updated for 2021, we'll revisit how experts weigh in on the topic of hardwood floors and resale and consider potential benefits of such an investment.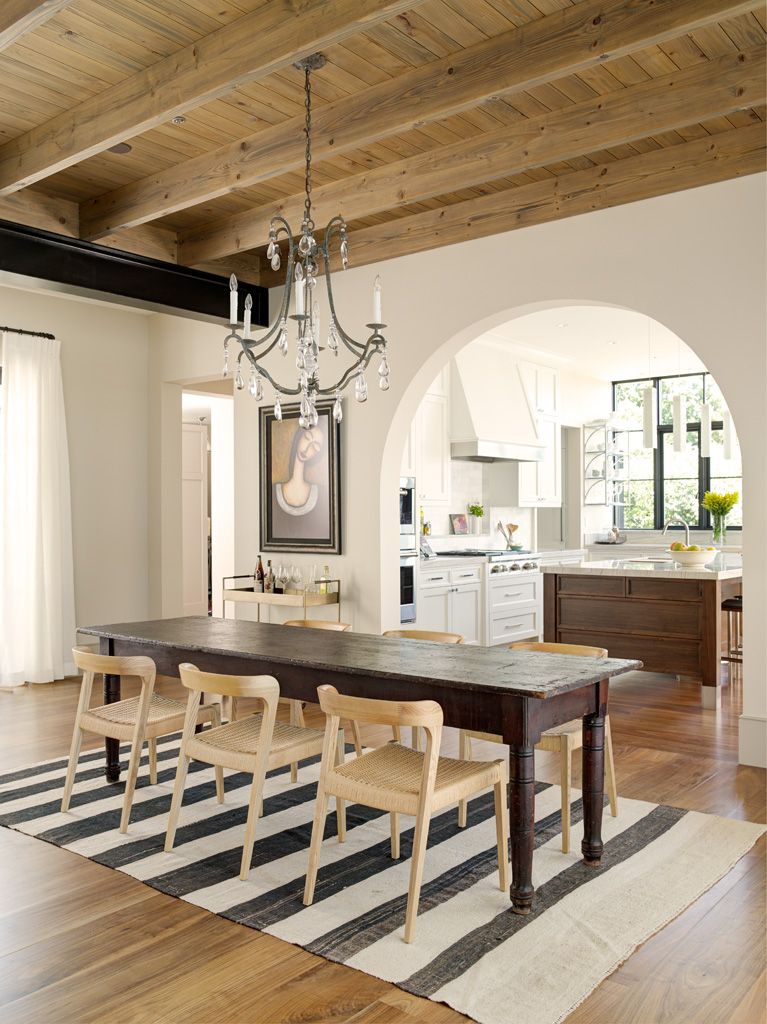 This post is happily sponsored by Carlisle Wide Plank Floors, whose quality handcrafted custom wood floors have been on my radar for many years. All thoughts shared here are my own.
Photos: Courtesy of Carlisle Wide Plank Floors (plus a few of our home)
Hardwood Floors and Resale: Still a Smart Investment?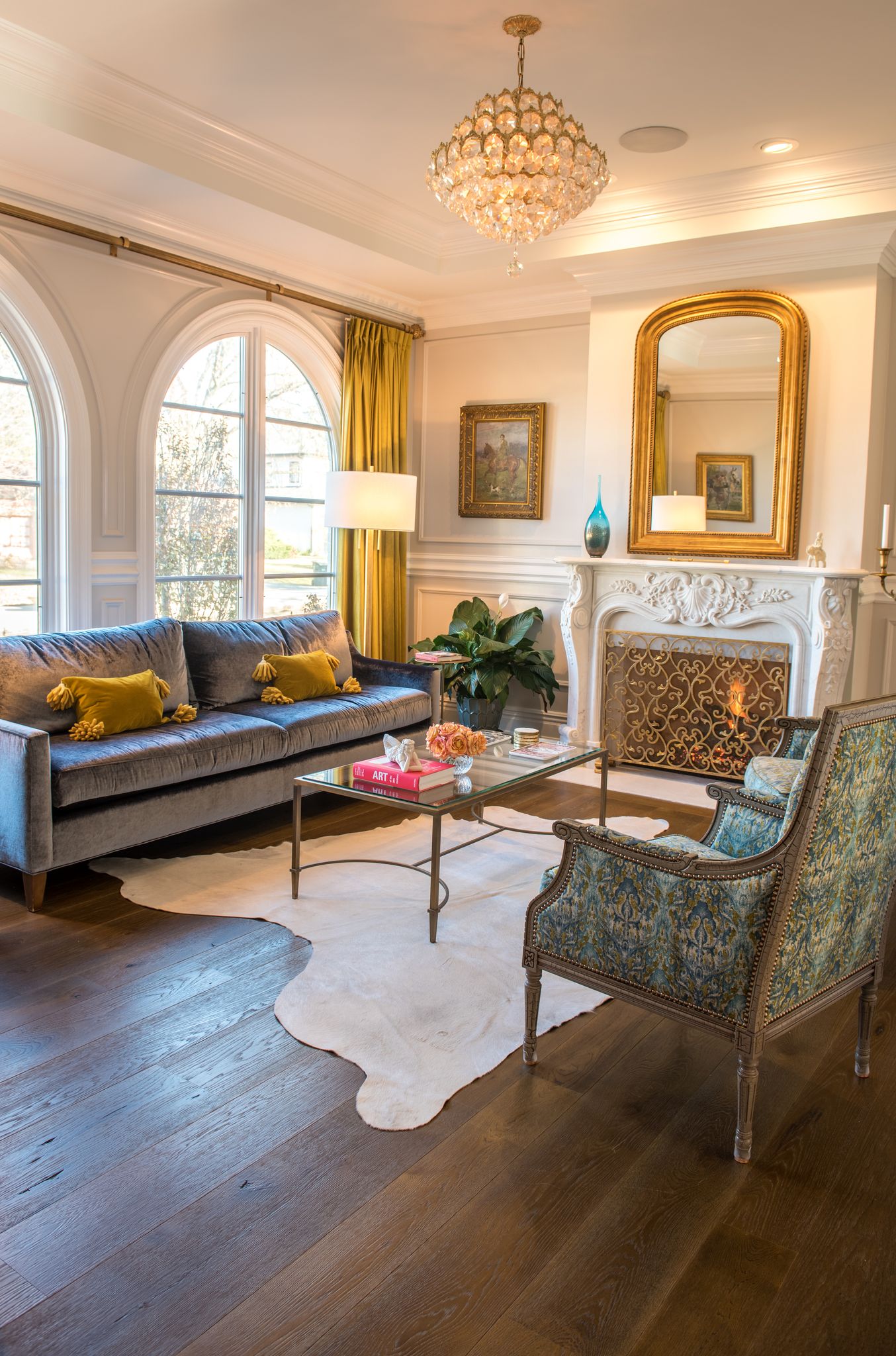 A recent NAHB report (National Association of Homebuilders) revealed what home buyers desire most, and hardwood flooring ranked toward the top of the ten most wanted features.
No big surprise; hardwoods are right up there with laundry rooms, Energy Star windows, and walk-in pantries.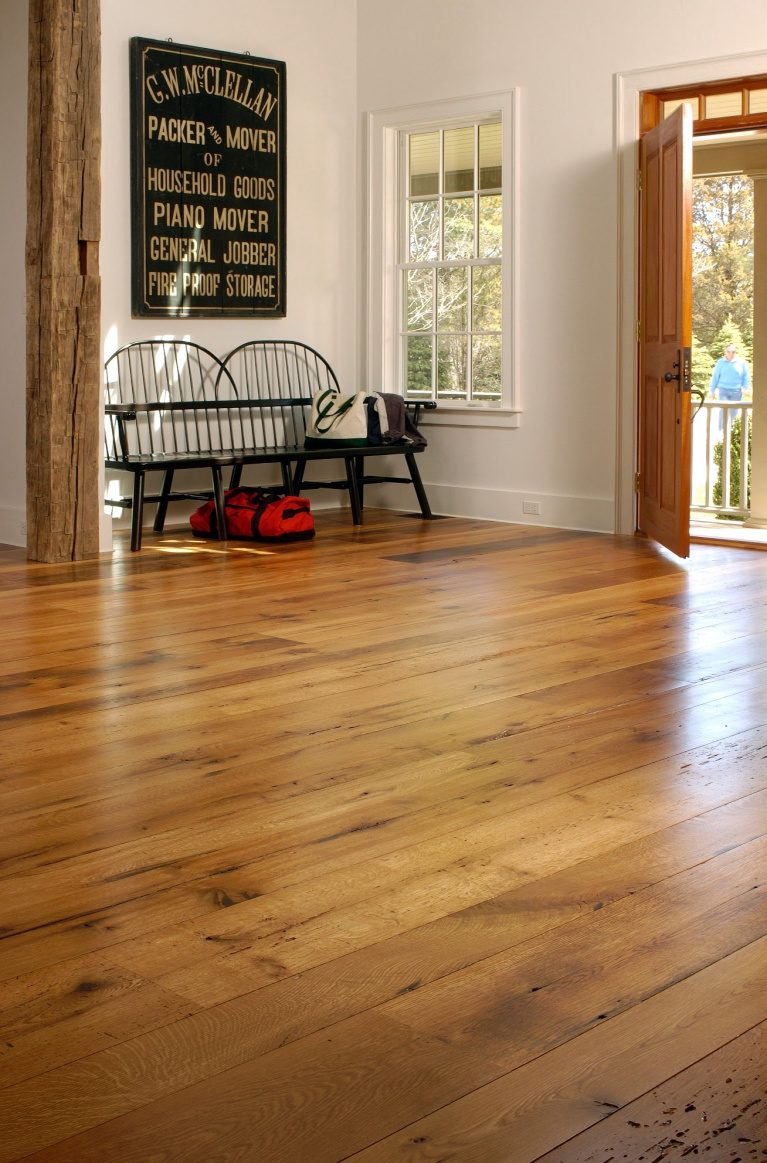 What Do Buyers Admire about Homes With Hardwood?
Beyond the aesthetics, wood floors suggest cleanliness, durability, longevity, and timeless design.
I recently asked my audience for personal reflections on wood flooring, and you'll find responses throughout this post.
"We are in a 2004 home, and the original hardwood floors still look great. One remodel included expanding it throughout the kitchen and additional living room space – excellent matching." -Jen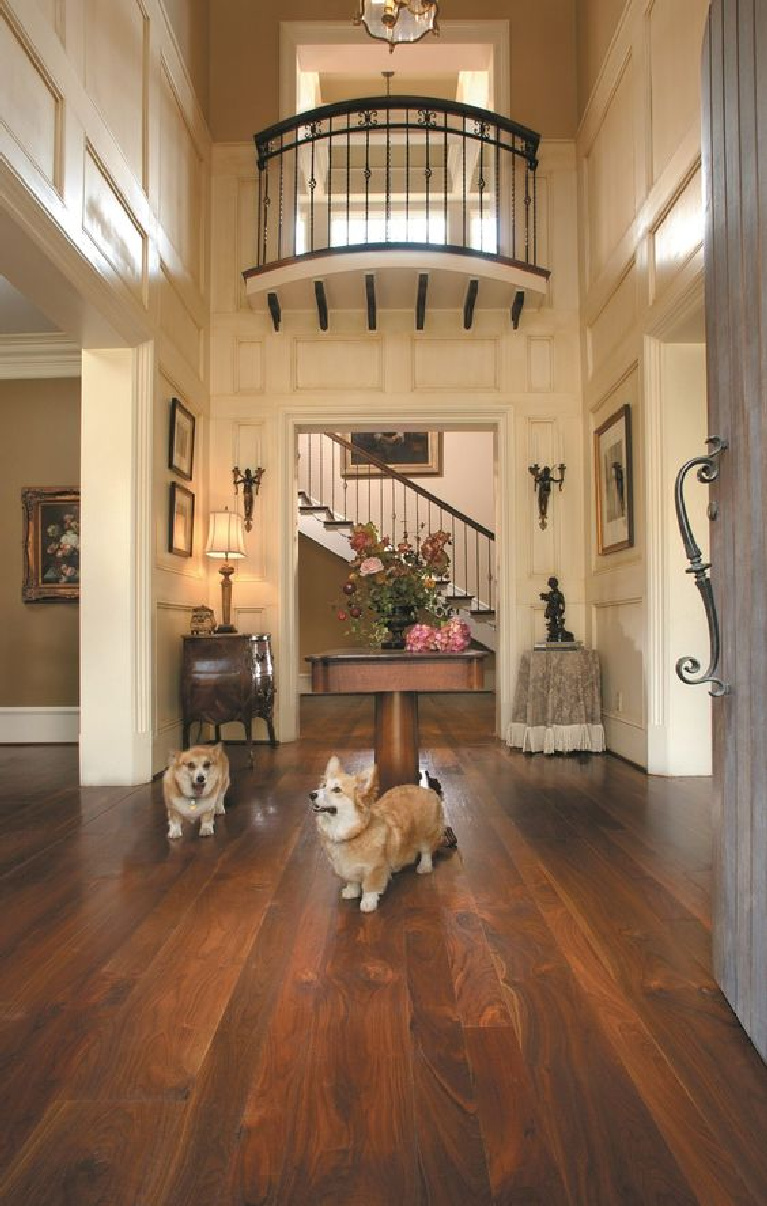 A Myriad of Hardwood Options
If you have ever added wood flooring, then you know how many possibilities are out there. My eye has always been drawn to the particular beauty of wide plank flooring, and here's a great primer to better understand its pros and cons.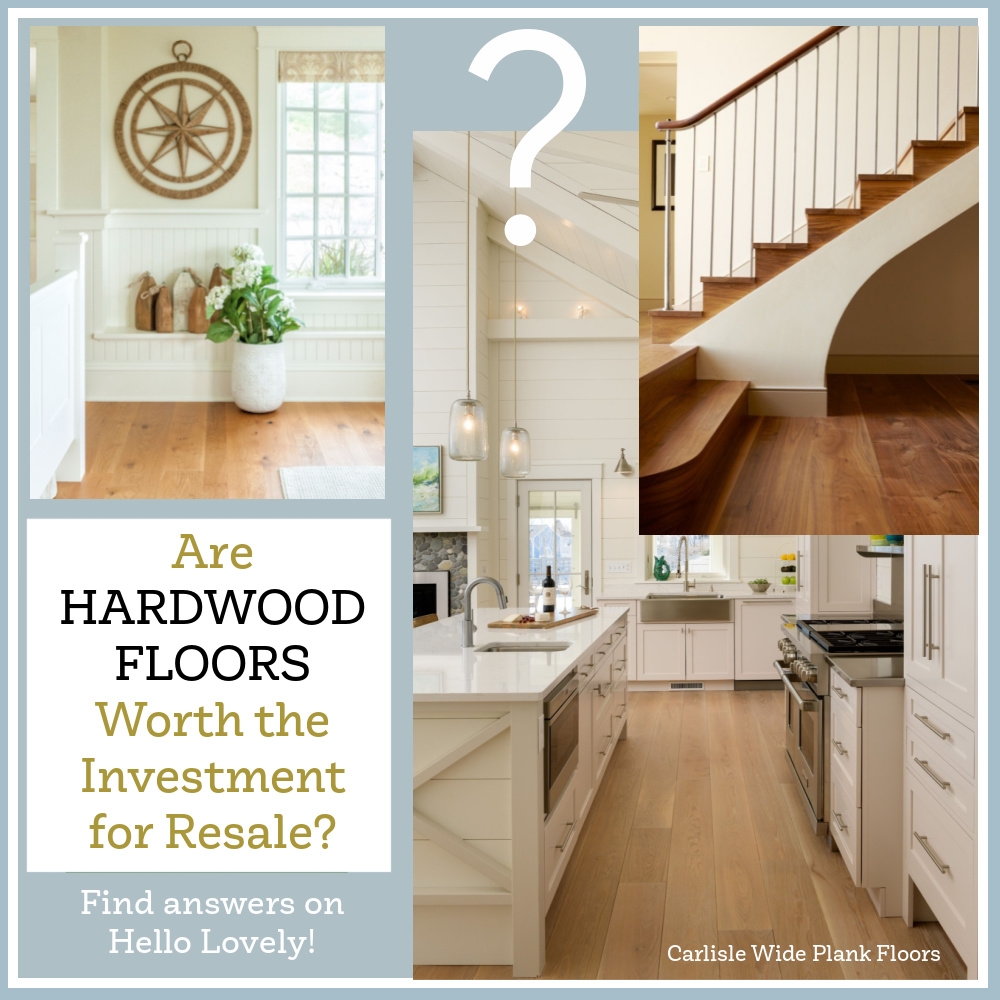 Let's face it, with a hefty investment like wood flooring, education is everything when you're after a timeless, less trendy look.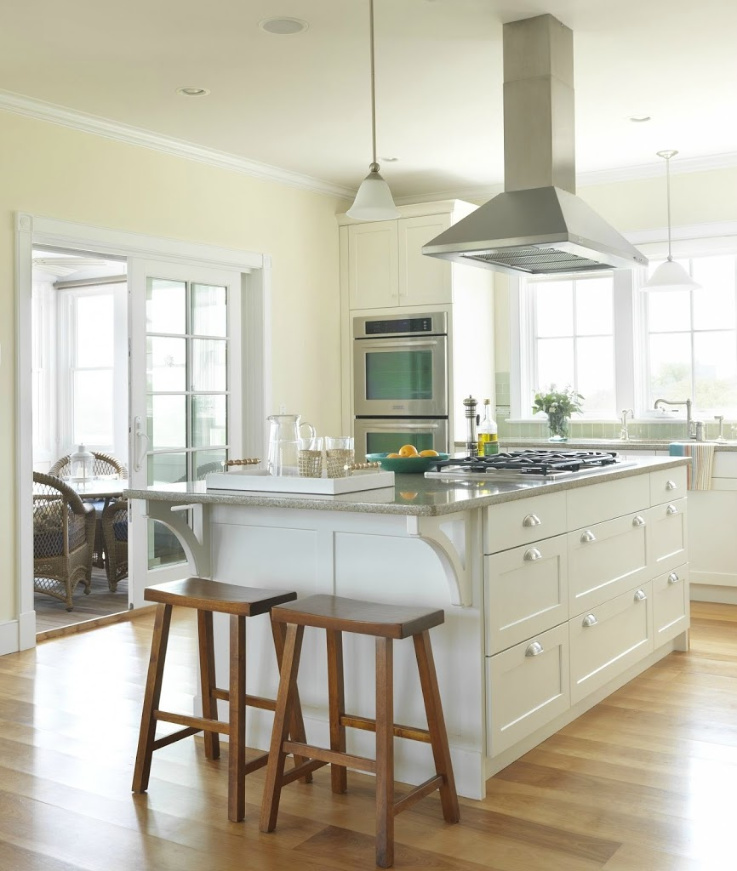 Speaking of trends, a recent NAHB report noted the rising trend of "farmhouse styles incorporating ample amounts of wood."
Are you surprised that modern farmhouse allure is still going strong?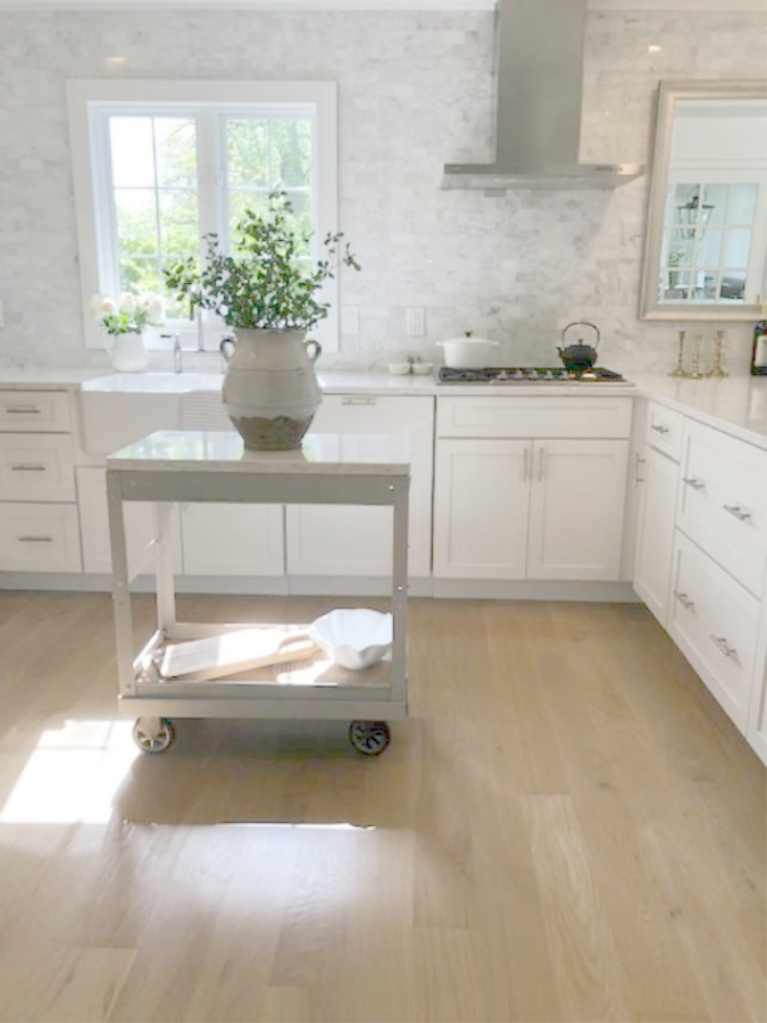 Hardwoods & Modern Farmhouse: Killer Combo?
Real estate sales reflect a fondness for modern farmhouse style which certainly has staying power.
In March 2020, a report by Zillow on the lingering "Fixer Upper effect" suggests buyers may be willing to pay 10.3% more for a home with modern farmhouse style.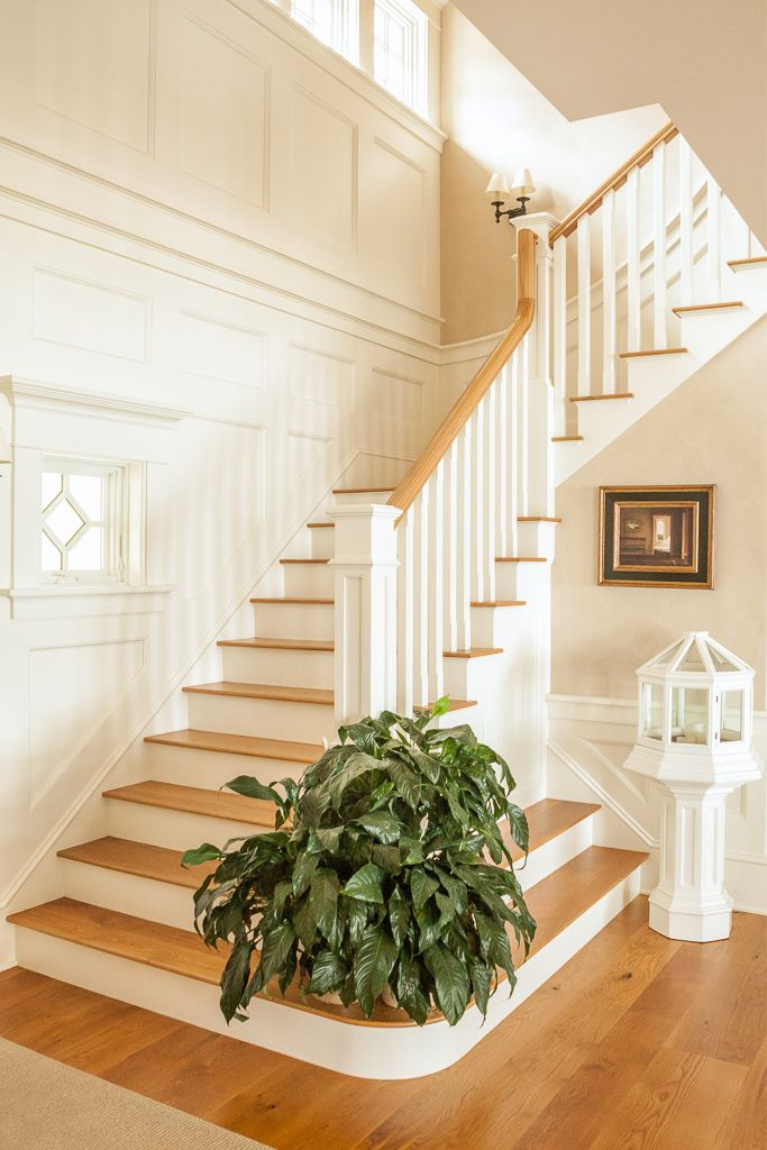 Why do farmhouse-flavored designs remain in demand relative to other home design styles?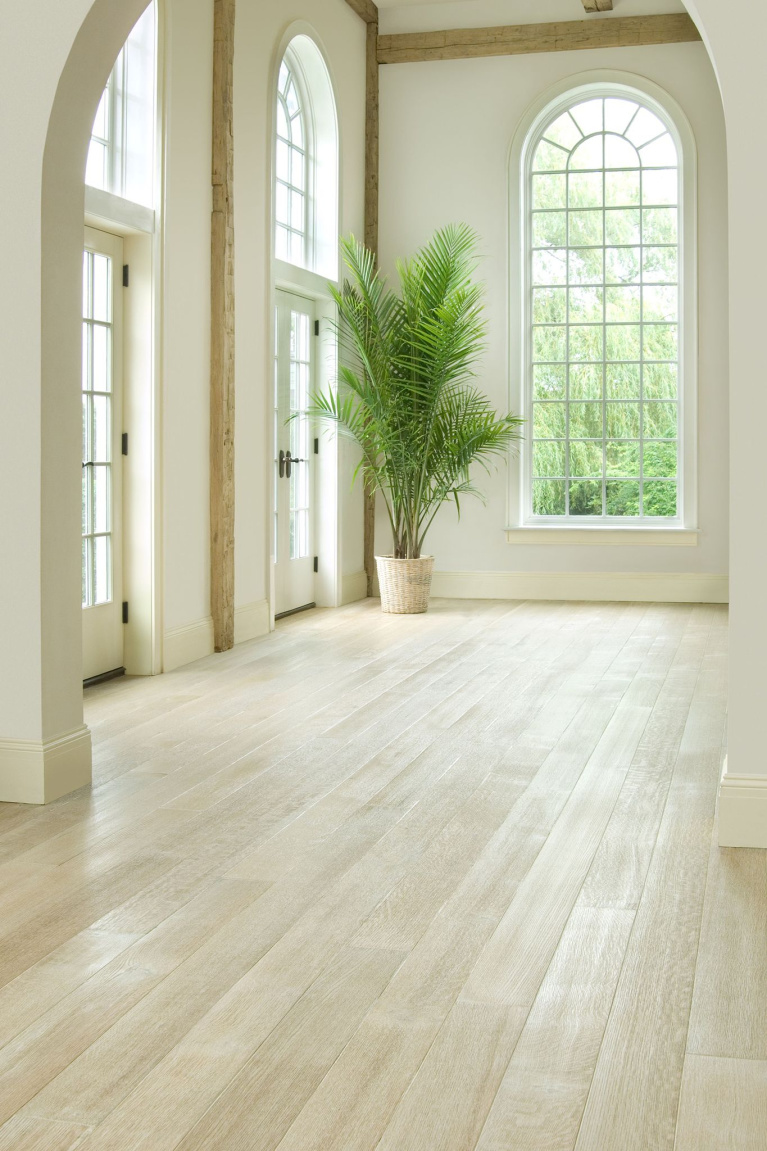 Don't Underestimate This Resale Factor
According to Zillow's analysis, this trend strongly correlates with LIVABILITY. Modern farmhouse style's livability simply works for modern life.
"It has a more casual, rustic aesthetic that is meant to be lived in; nothing is precious and the more wear and patina, the better, which makes it so appealing to buyers with children or pets."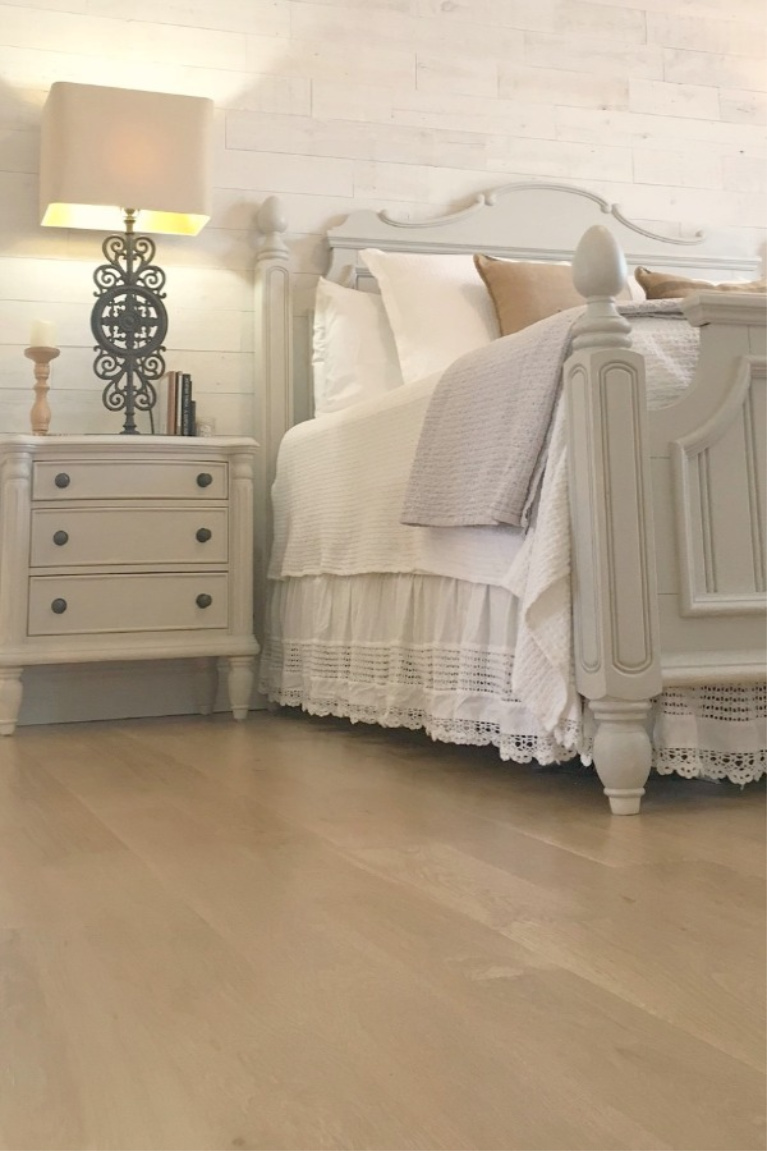 Since hardwood flooring frequently plays an integral design role in modern farmhouse, industrial farmhouse, modern rustic, and French farmhouse design schemes, it pays to consider how together this winning match may attract buyers.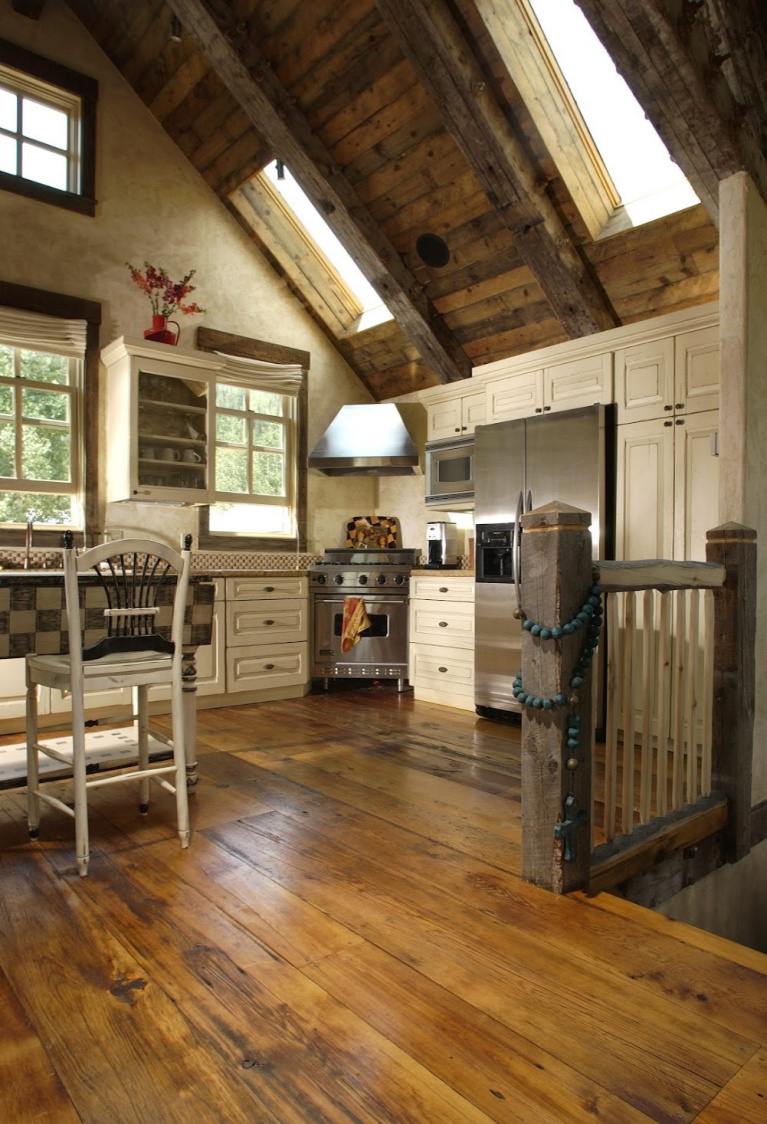 Tried and true, wood floors offer: style, warmth, high livability factor, comfort underfoot, relief for allergies, and architectural beauty.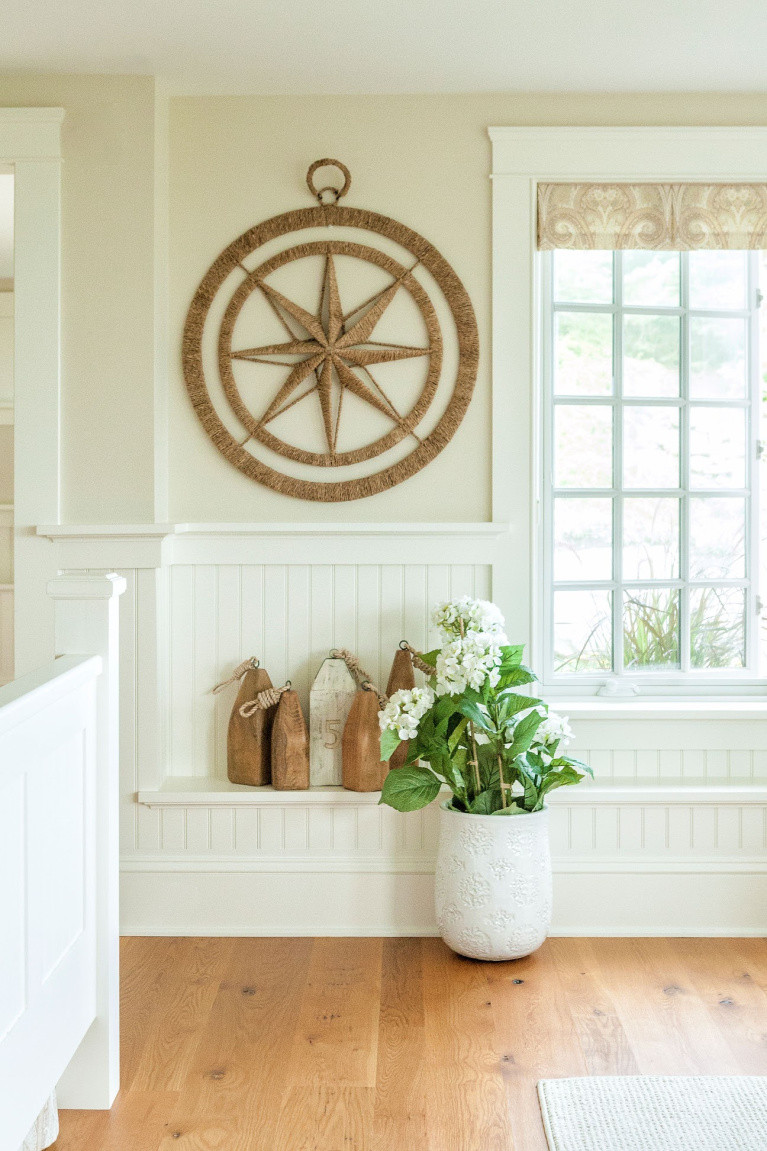 What Do Homeowners Love About the Livability of Hardwoods?
Hypoallergenic Flooring
"It's better for those who have allergies, which I do. We are in the process of selling our home and find people are looking for hardwood and like that it is already installed." -Kathy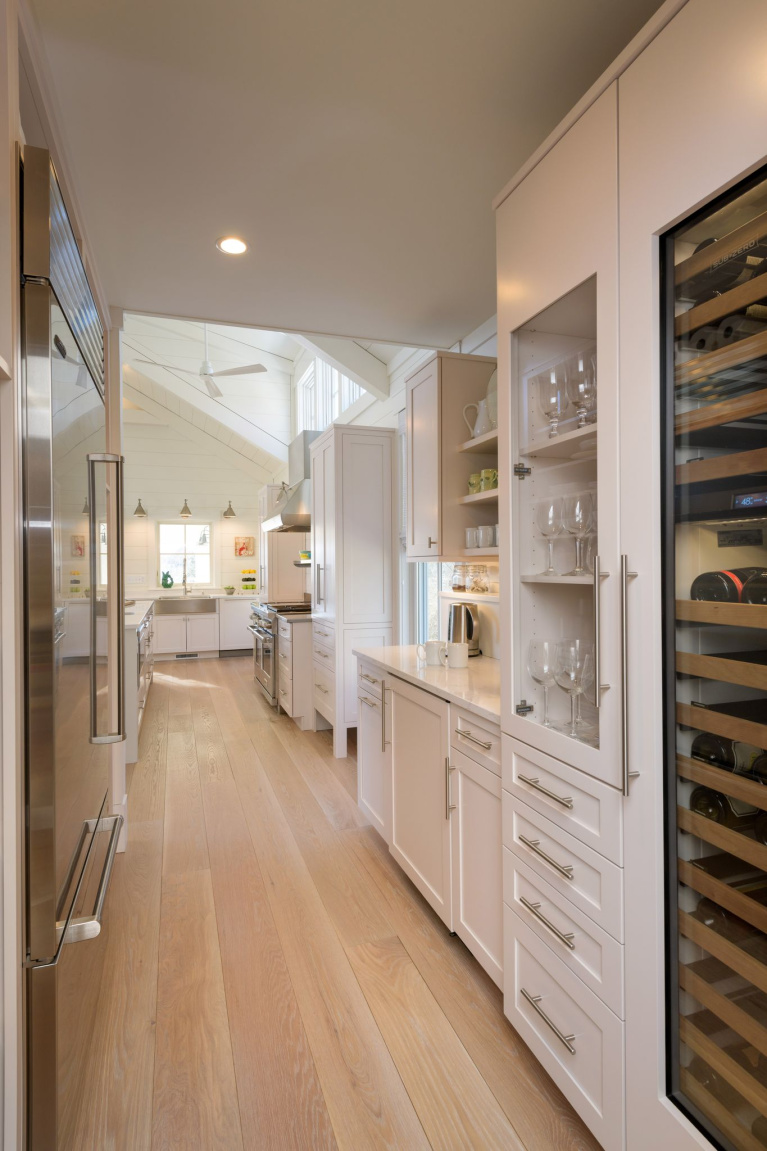 Of course, livability is subjective. When I surveyed my audience about hardwood flooring, most folks reported high satisfaction for the pets/hardwood combo.
"We have a dog, and her nails (which we keep trimmed) have not damaged our floors. The ease of care for hardwood flooring, combined with the warmth and beauty they impart, are incomparable to any other type of flooring in my opinion." -Erin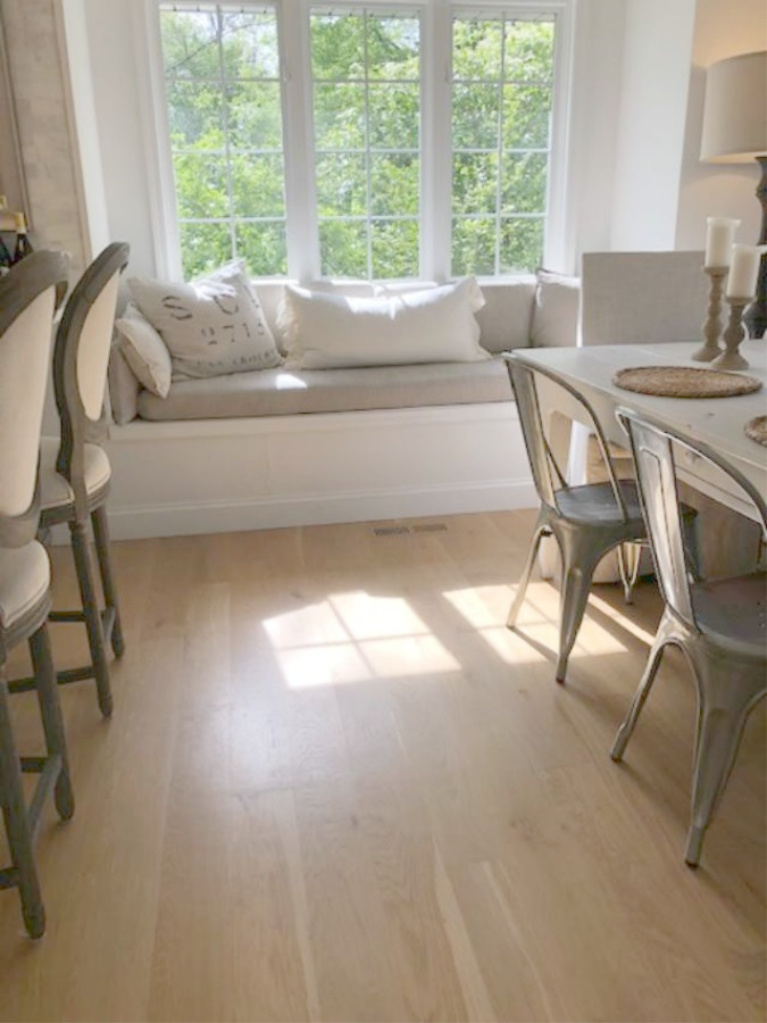 Comfort for Pets and Humans
If you have ever spent a measure of time on your feet in a kitchen with a tiled floor, you may understand why so many sing the praises of wood flooring in that space.
"We have a pup and she's never damaged the floors. I also find it very easy to keep clean. Tile is hard on my body when I'm standing on it for too long." -Heather
Living With Pets & Hardwood Floors
Not everyone views wood as ideal for living with pets though. Scratches and damage can happen with sharp claws.
"I do LOVE the look but it's not realistic for my lifestyle with dogs, kids, life." -Tina
Personally, I love the ease of wood with pets, and I'm aware certain hardwood flooring is better for living with dogs and cats.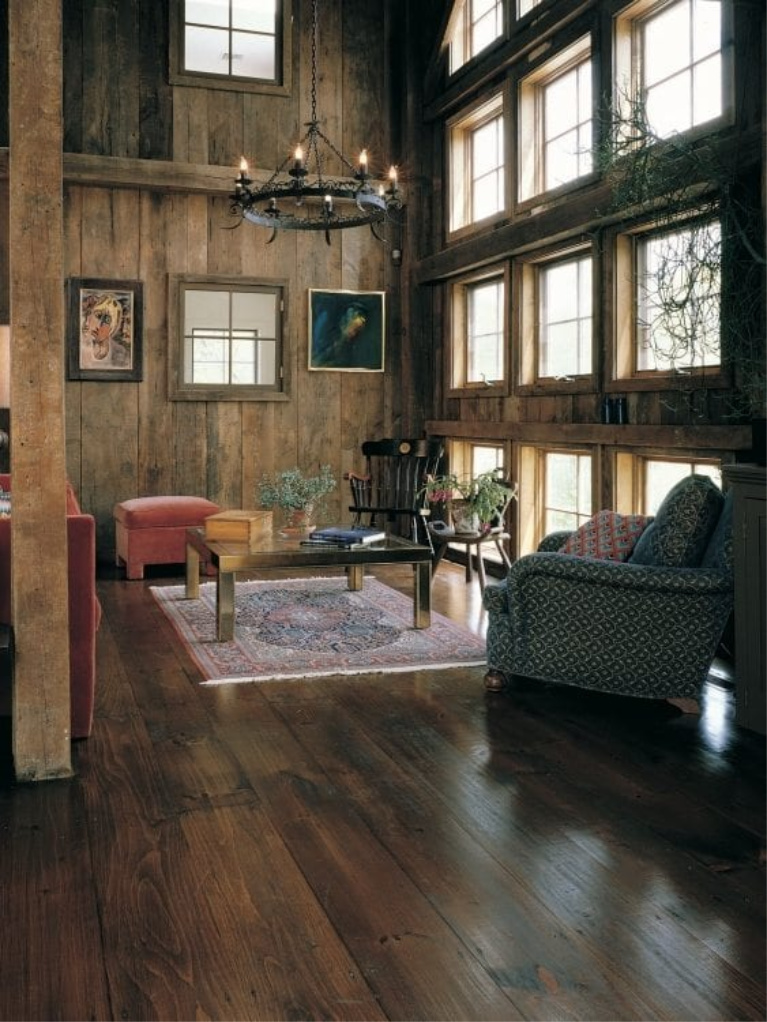 Timeless Design Element
The longevity and timeless charm of hardwoods strike a chord with plenty of Hello Lovely readers.
"You can't beat the charm, warmth, or character of hardwood floors. Flooring trends come and go like the tide. I will always go for classic and timeless. Leave the trends for furniture and walls since they're easy to change." -Lauren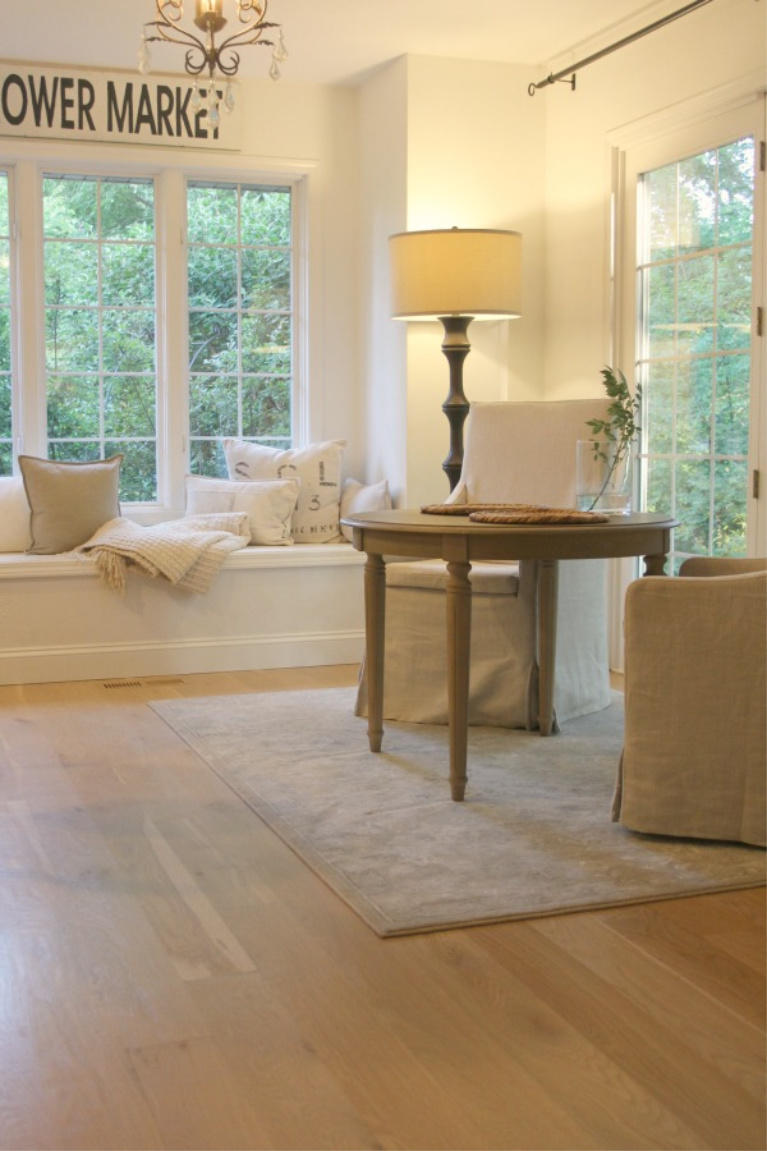 Is Hardwood Flooring Worth the ROI?
Consistent with reporting from previous years, Realtor.com suggests that depending on the location and price range of your home, wood flooring remains one of the wisest investments you can make in your home.
"According to real estate experts, the average ROI for installing hardwood floors is about 70% to 80%, and wood floors can boost the sales price of your home as much as 2.5%." (Realtor.com).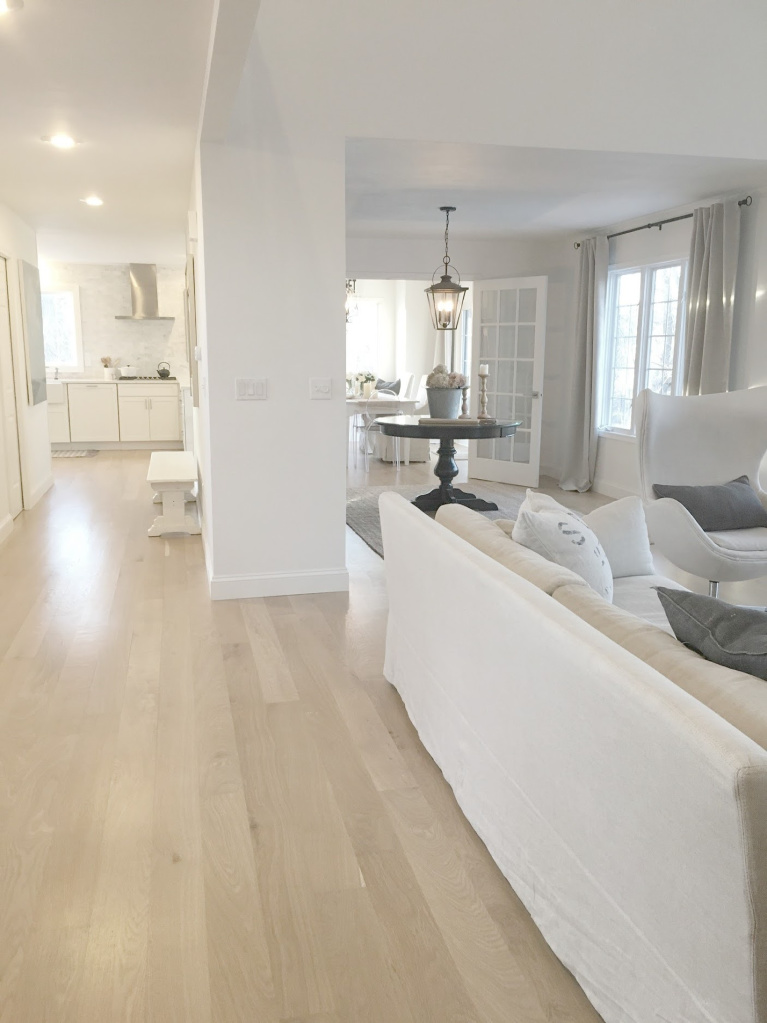 ROI for Carpet Replacement
In case you're curious, the same report suggests ROI for carpet falls within the 25-40% range.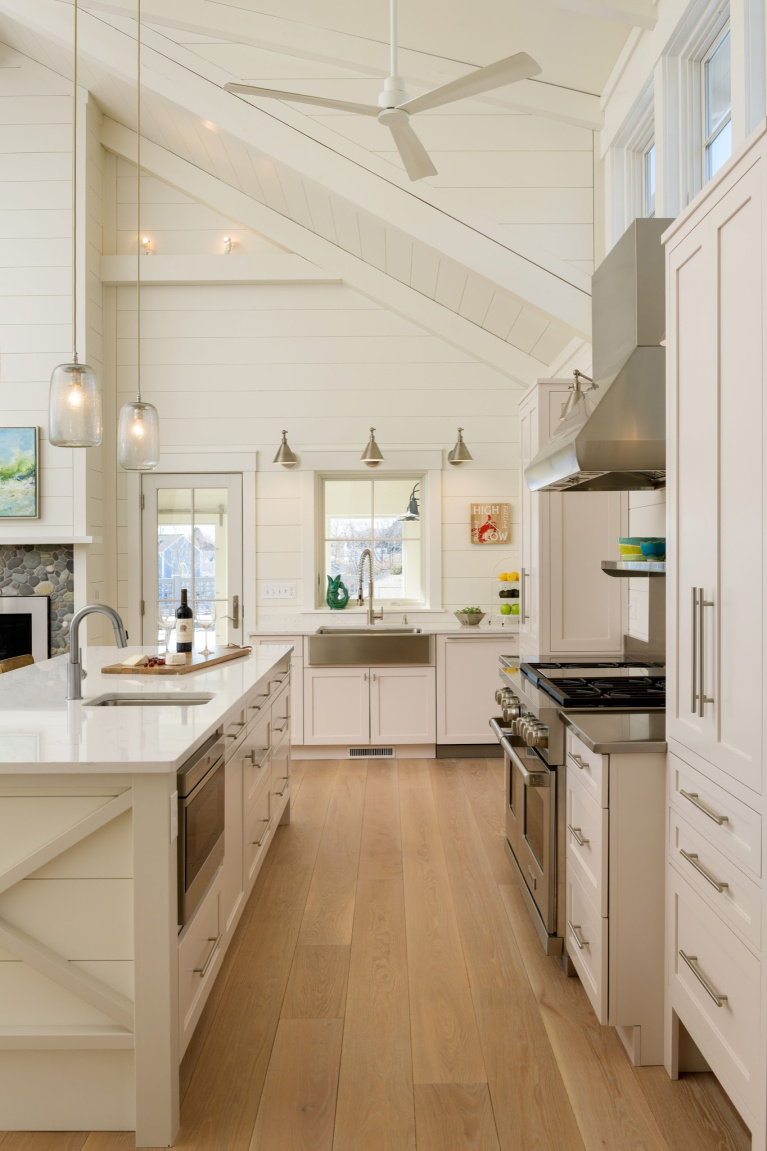 ROI Report from NARI
That ROI for hardwood may in fact rise above 80%.
This 2019 report from the National Association of the Remodeling Industry (NARI) concluded homeowners may reap a 106% return for installing new wood flooring (up from the 91% reported in 2015)!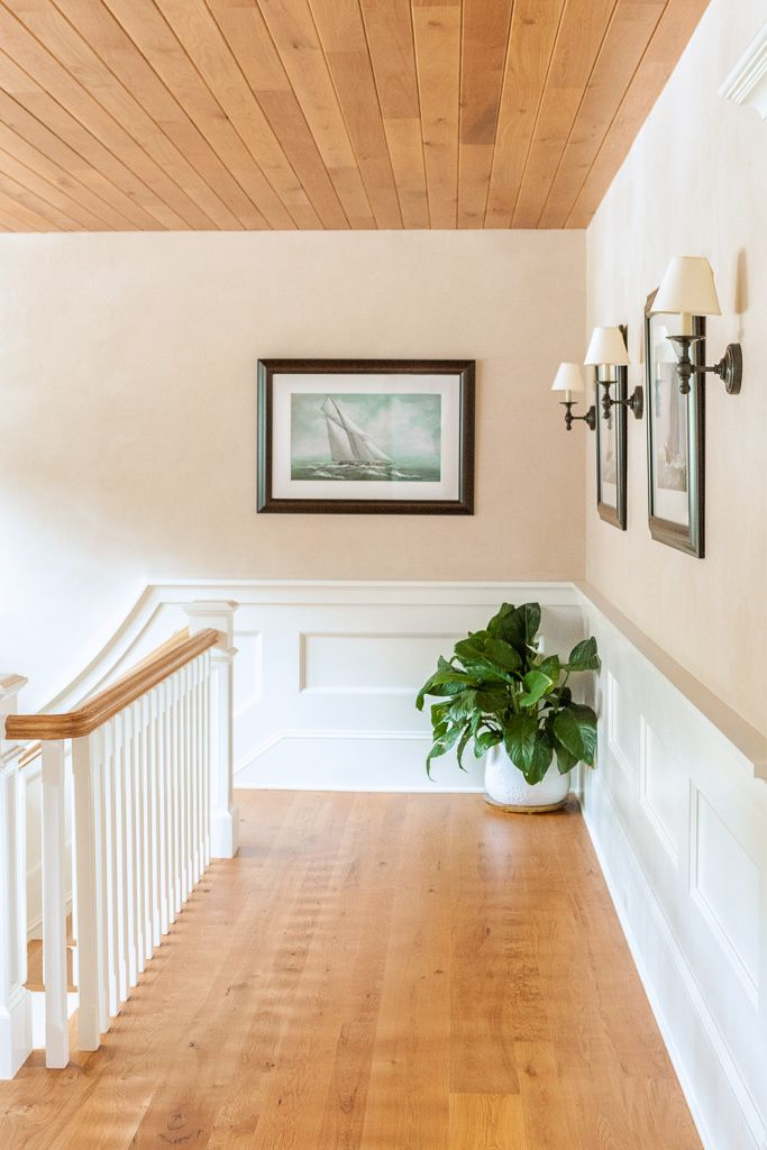 When You're After a Custom Look
If your flooring project will be more specialized or custom (for example, unique wide planks, reclaimed, patterned, or rustic barn wood wood), it may be wise to venture beyond your local flooring outlet.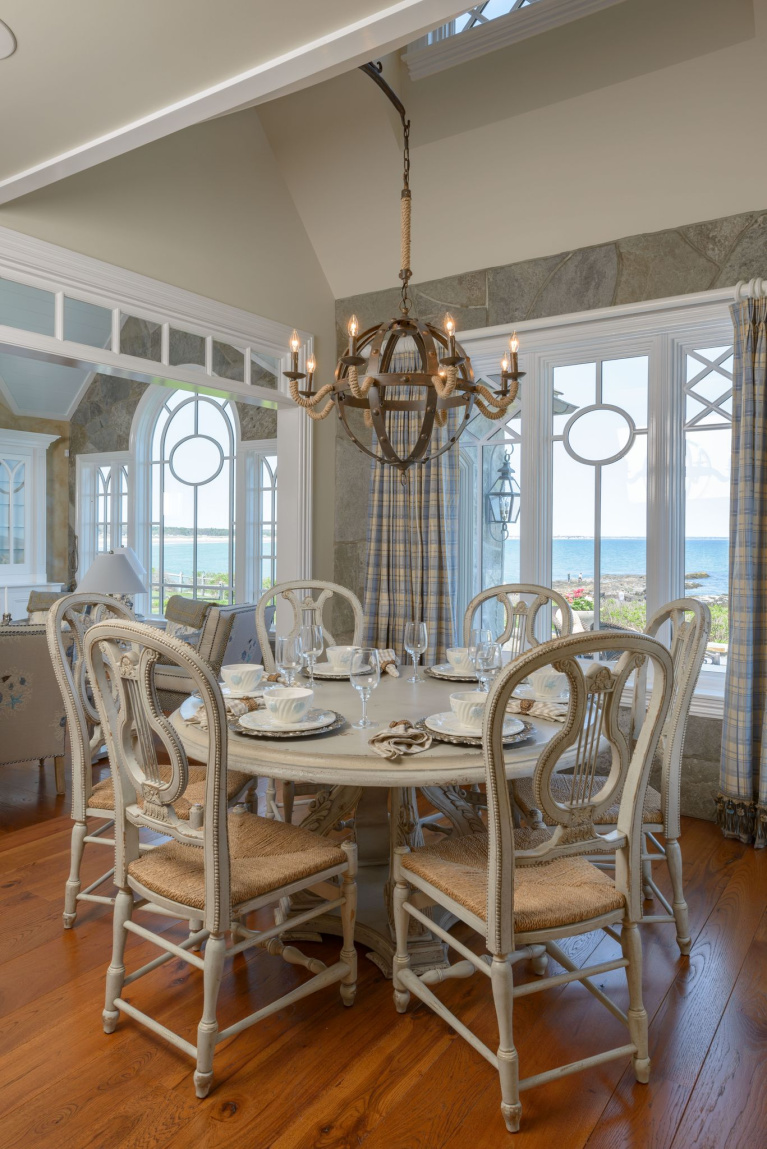 "Hardwood on stairs is my favorite. They are much easier to clean, though more expensive. If I liked a house but it had carpet in it, I would still buy it. But the first chance I get, hardwood it is!" -Kathy
Because of the significant investment, be sure you seek support and design help from a reputable source.
Why?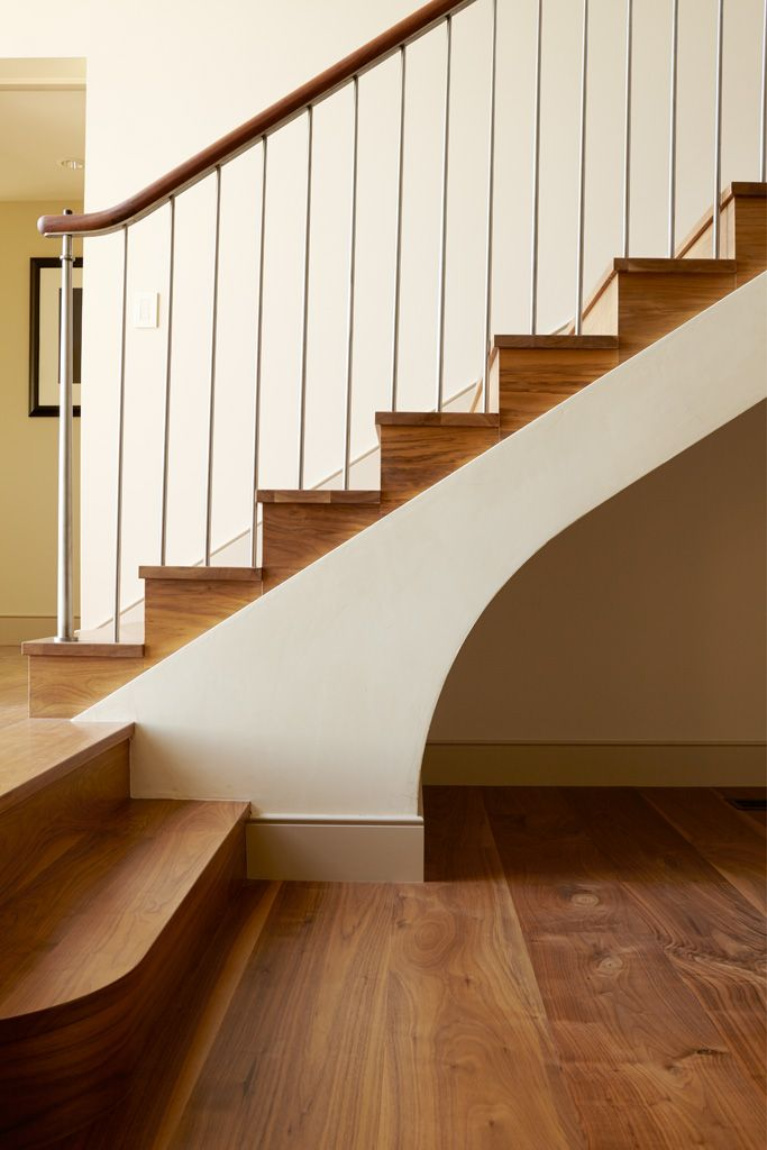 I have been around the block and done it several times…it's simply too important to get it right the first time!
As real life renovators, my husband and I tackled our whole house renovation DIY style but left the wood floors to the pros. The art, craftsmanship, and expertise entailed surely flows from years of experience.
Pssst. My woodworking skills are far more suited for something along these lines:
Ha! For human-sized spaces and wide plank wood floor fans, a firm like Carlisle will bring your imaginings to life. (Bonus: skip the traffic and work with samples right from home where the material is going to live.) Be sure to visit them and PIN AWAY gorgeous inspiration for future reference!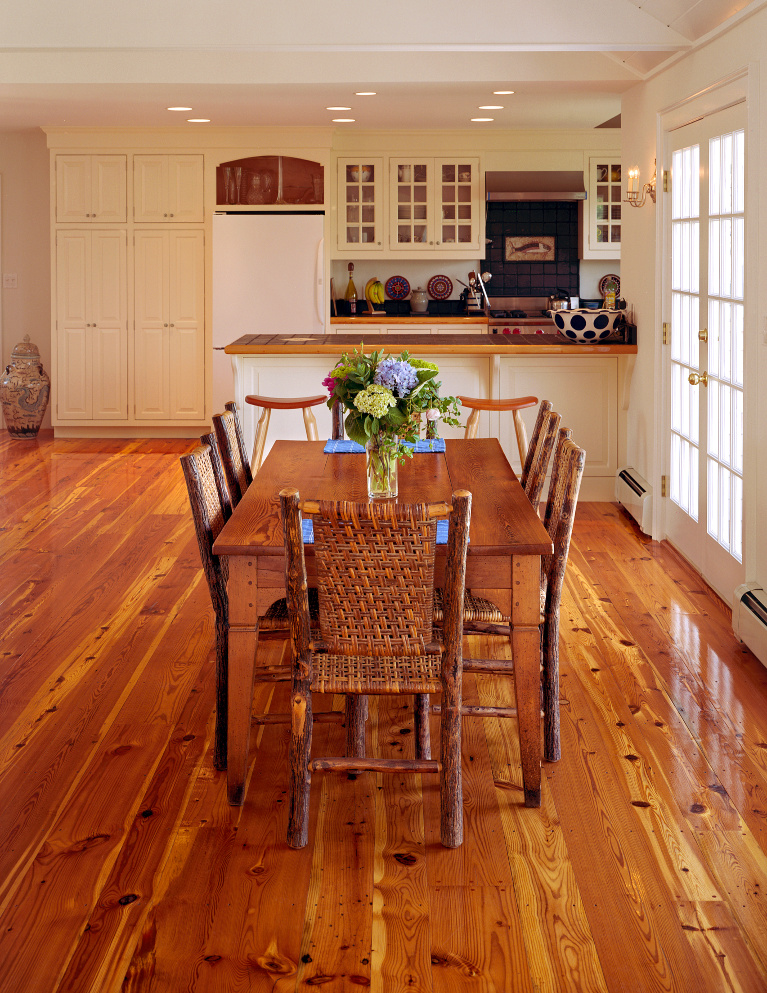 Are Certain Hardwood Species & Types of Wood Flooring More Desirable?
There are certainly regional preferences for hardwoods which may come into play for ROI. Engineered flooring, for example, is typically suited for regions experiencing 30-50% humidity. Consequently, solid hardwood may fetch a higher ROI than engineered wood in drier climates such as the Southwest.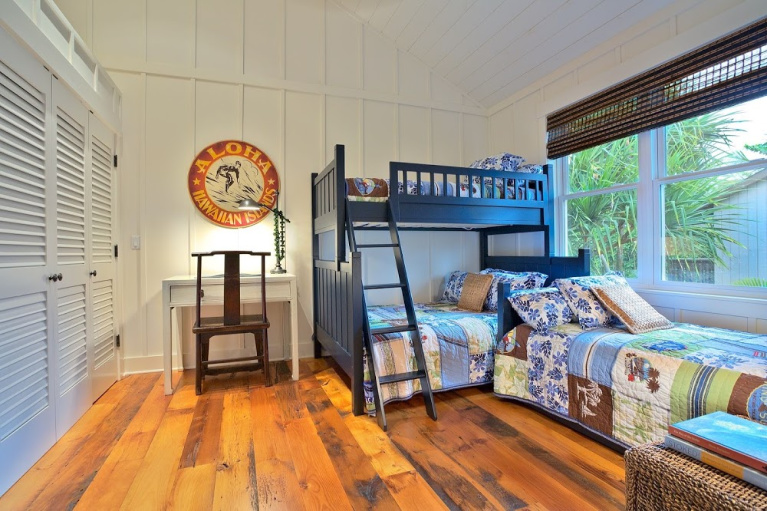 In terms of color, NARI's report concluded:
"Texas and the Southwestern region tend to prefer darker grey and brown flooring with a more distressed tone. Properties in more oceanic regions, such as the East and West coasts, not surprisingly go more for lighter grey, white and cream colors that feel cool and casual. Likewise, areas more susceptible to colder winters, such as the Northeast, feature subtle accents ranging from beiges to tans."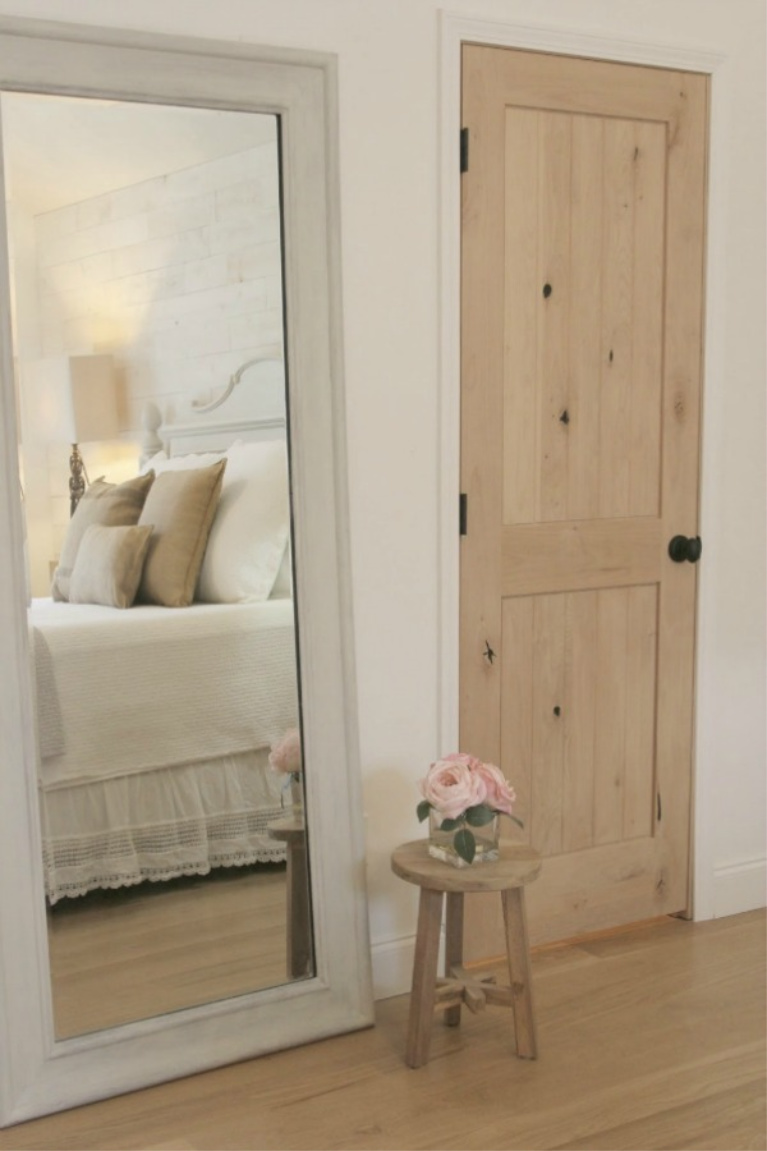 In Which Rooms Do Buyers Like to See Hardwood Flooring?
"I see a lot of homeowners adding hardwood on main floors now." -Elizabeth, a Chicagoland realtor
"I actually prefer carpet in bedrooms and living area hallways, but nowhere near exterior doors." -Pam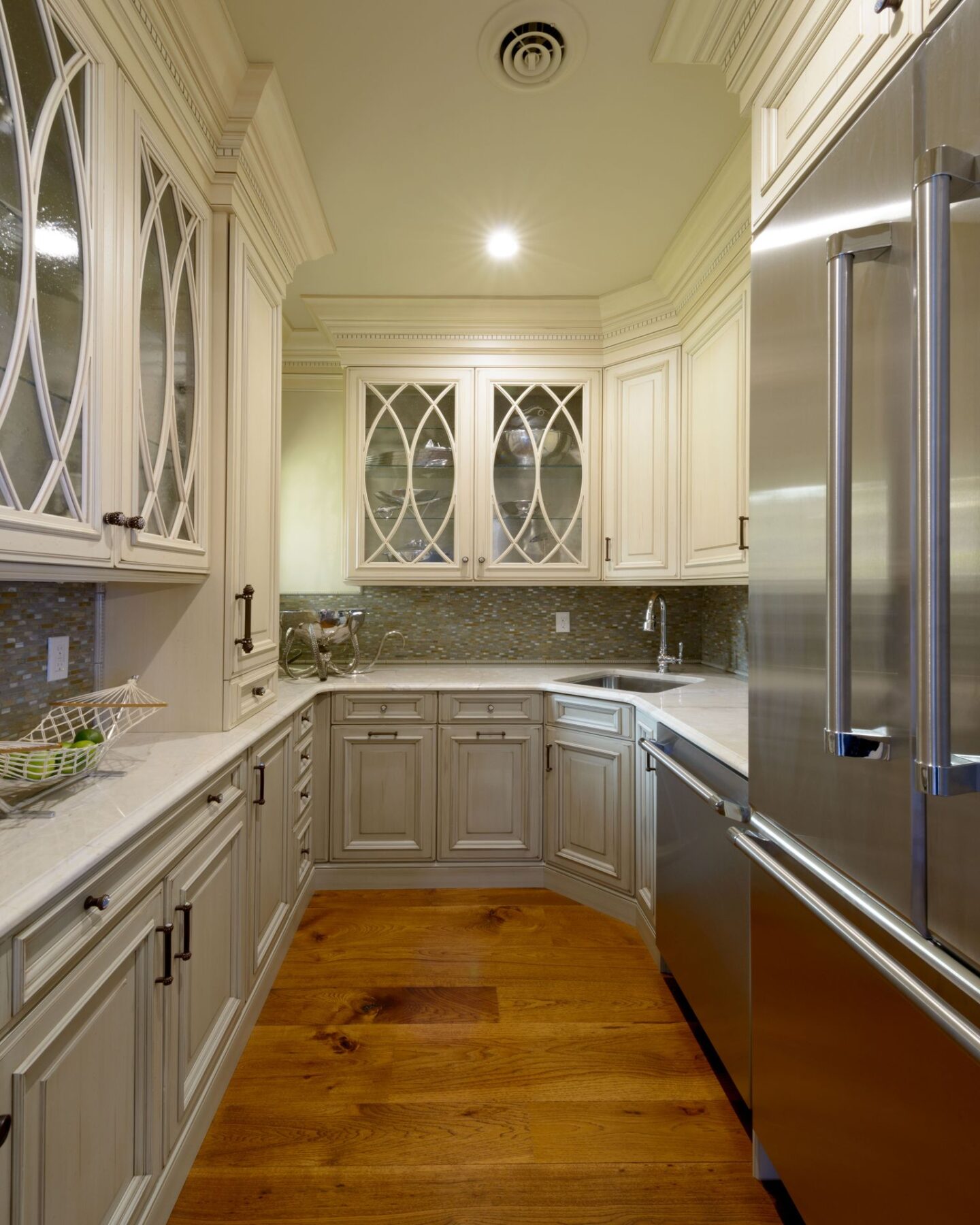 How Satisfied Are Homeowners Who Upgrade from Carpet to Hardwood?
"After we replaced our carpeting with hardwood flooring, I was amazed how much larger our home feels." -Erin
The National Association of Remodeling Industry's 2019 report revealed that after installing new wood floors, 78% of respondents felt a greater desire to be home, and 24% reported greater functionality and livability.
There's the power of LIVABILITY surfacing again.
"With allergies, it is so crazily satisfying to have flooring where you can see the dust balls and vacuum them up rather than them hiding in every carpeted corner!" -Angela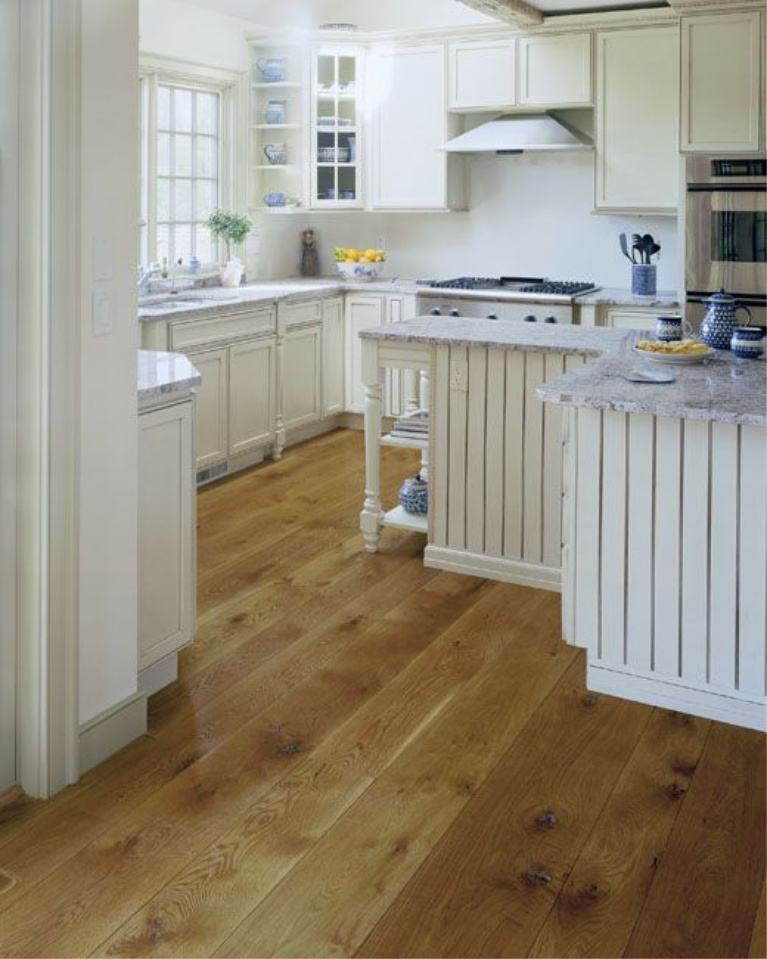 Hardwoods, Health & Accessibility
It is difficult to place a monetary value on the importance of wood floors in homes where accessibility is essential. Further, it isn't simply older buyers considering wheelchairs and mobility issues as multigenerational households steadily grow more commonplace.
A recent housing study by Harvard indicated "greater longevity and population growth mean that the number of households in their 70s, 80s, and 90s is set to soar." In fact, the number of households age 80 and over jumped from 4.4 million in 1990 to 7.5 million in 2016.
"Hardwood floors allow older folks to remain in their home longer." -Debbie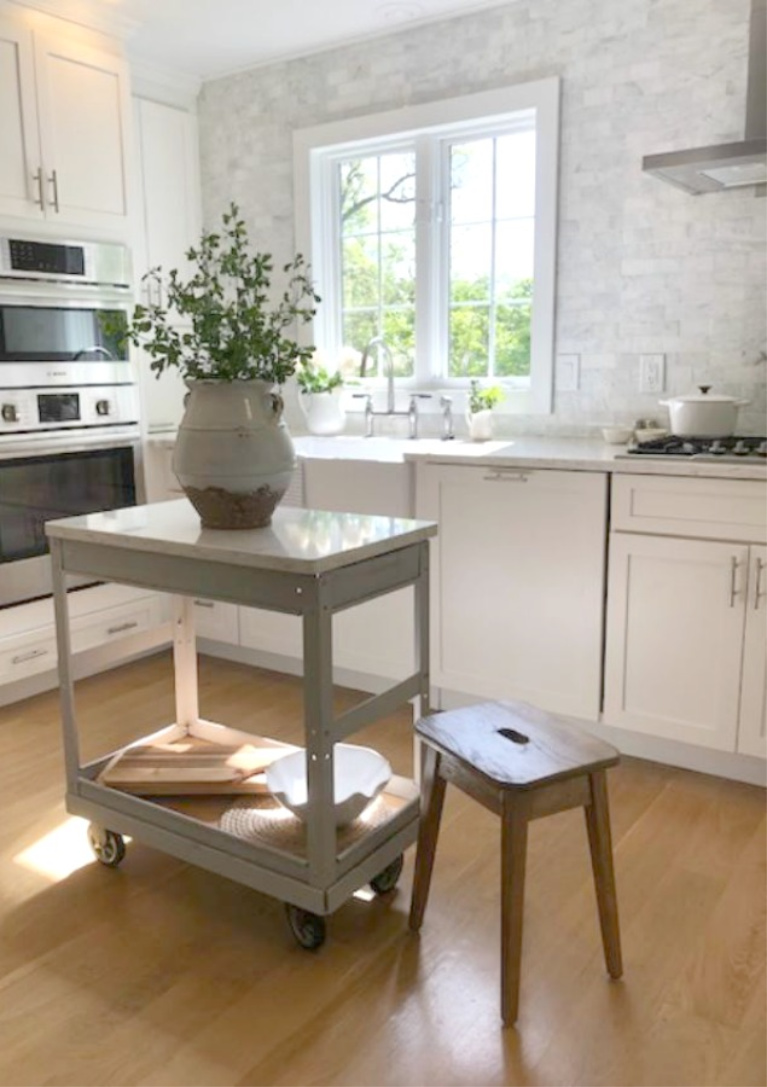 YOUR TURN: I'd love to hear your opinions about resale and flooring so do leave a comment and share any expertise if you have a moment!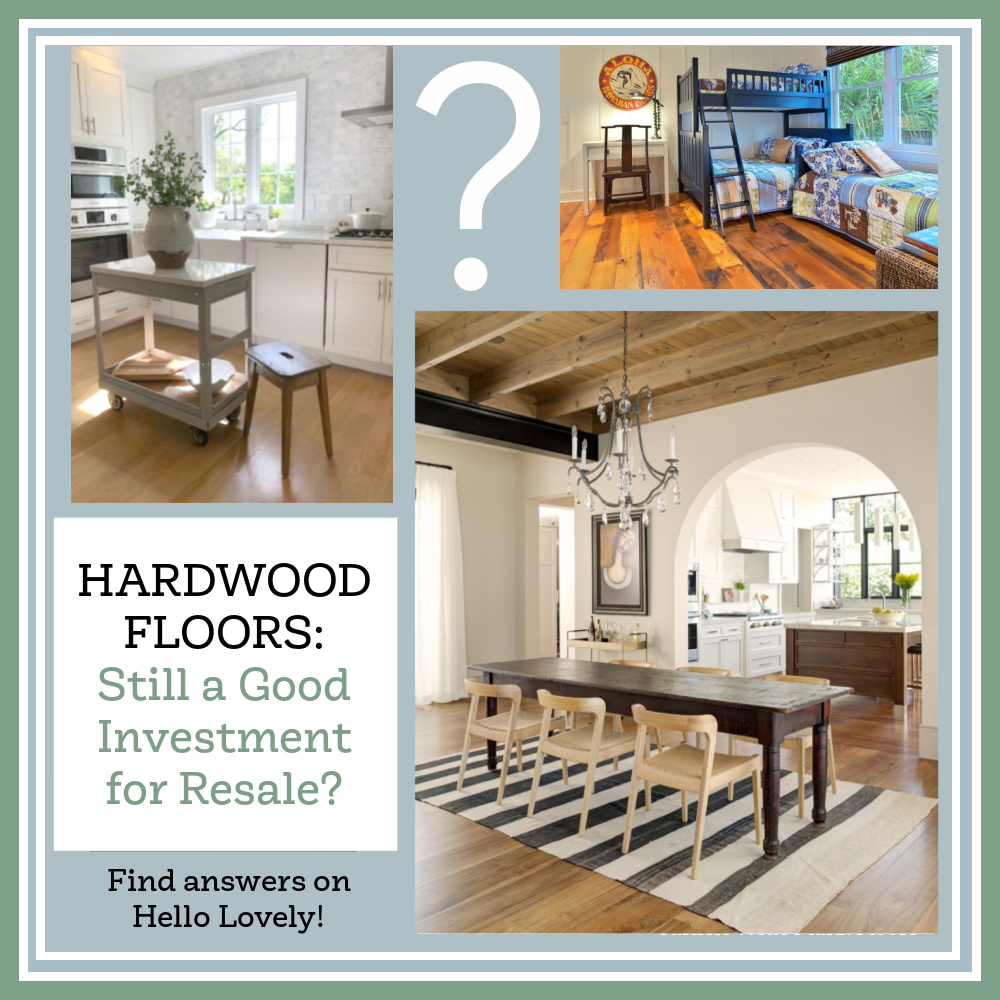 I independently selected products in this post—if you buy from one of my links, I may earn a commission.
Peace to you right where you are.
-michele
Shop for items you already intended to buy on Amazon RIGHT HERE, and also find home decor here to keep decor inspiration flowing on Hello Lovely!
Hello Lovely is a participant in the Amazon Services LLC Associates Program, an affiliate advertising program designed to provide a means for sites to earn fees by linking to Amazon.com and affiliated sites.