In this season of more mindful hygiene for safety, I feel more grateful than ever for the beautiful kitchen sink I chose for our fixer upper's kitchen. I would even venture to say it is my favorite element in the whole kitchen design. Why? It works so hard! Six years of daily abuse, and it still greets us with a sparkly HELLO LOVELY. So here's my response to Fireclay Farm Sinks: Is it Smart to Invest in One?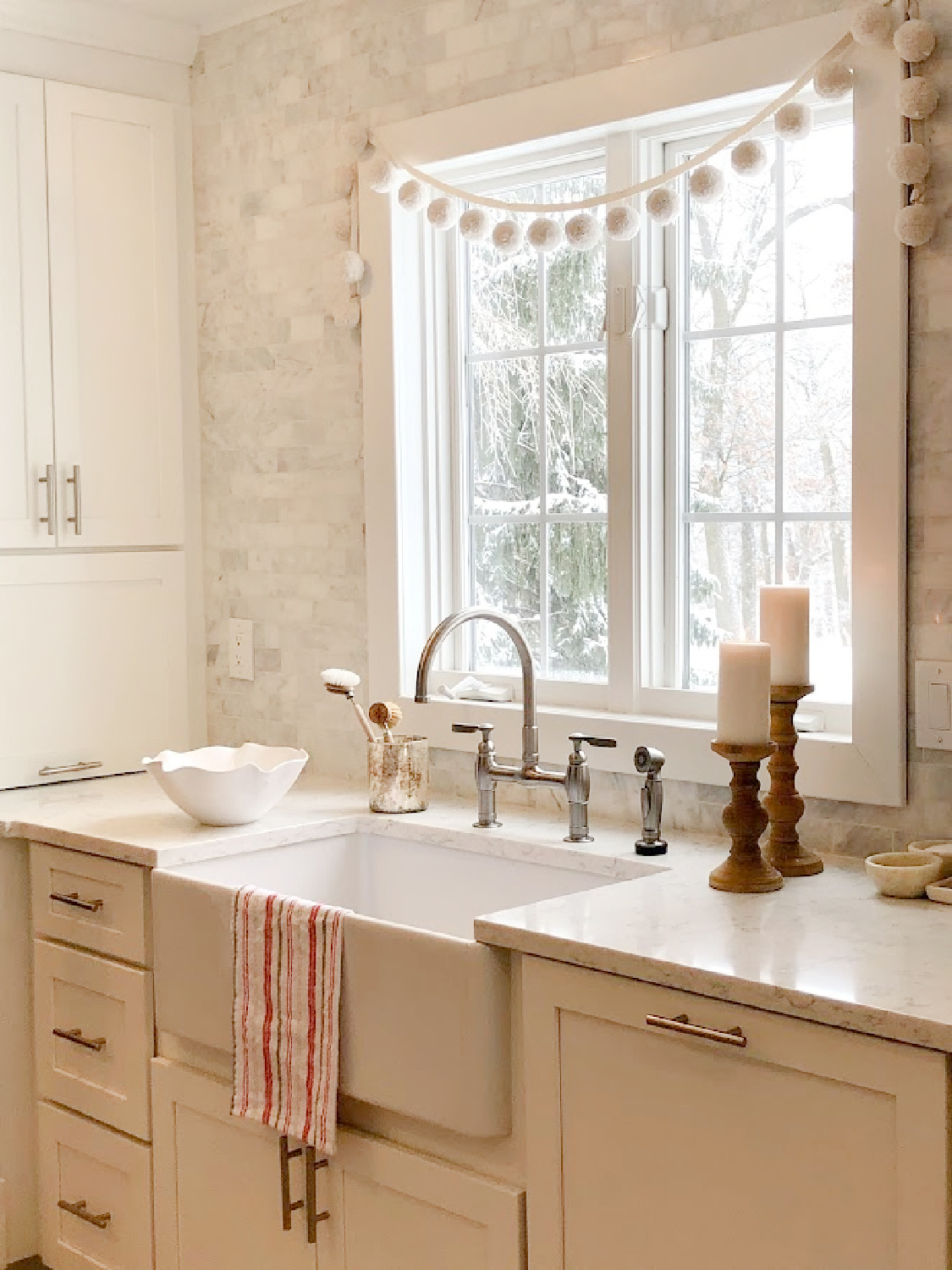 NOT AT ALL INTERESTED IN FARM SINKS at this moment? I hear you. Visit MY ARCHIVES for GOODNESS.
There's so much to love about this farm sink (Signature Hardware's 30″ Reinhard). It not only evokes a pleasing nostalgia, many hands are required to craft each one.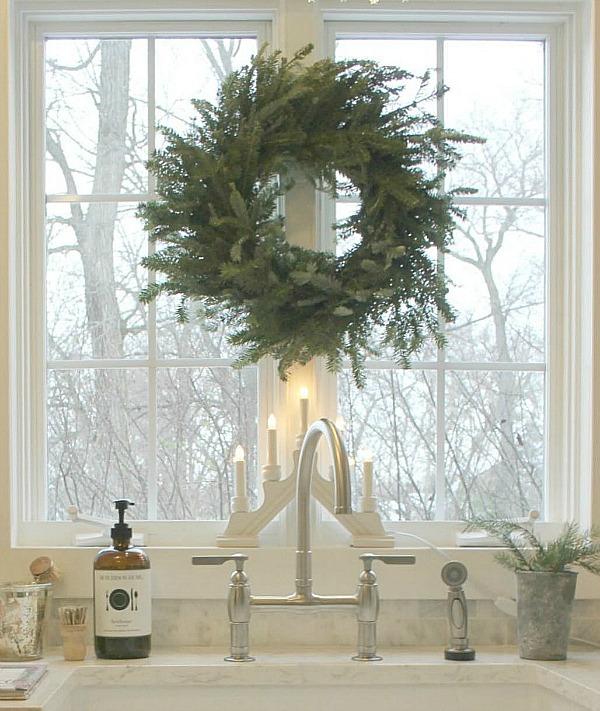 It takes hours of molding, drying, enameling, and the sink bakes in a fiery furnace to ultimately become a smooth to the touch vessel for cleansing and daily chores.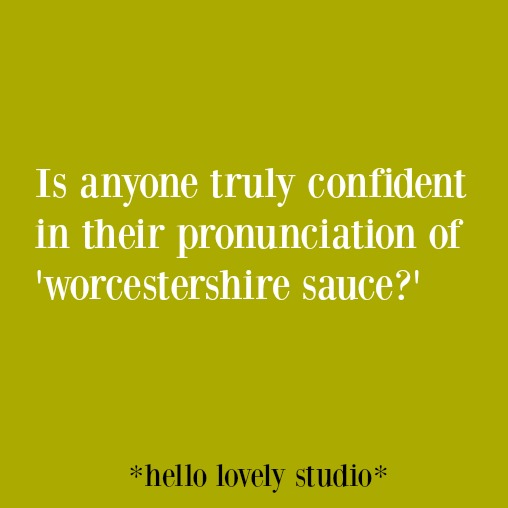 Fireclay Farm Sinks: Is it Smart to Invest in One?
1. How durable are these farm sinks?
In a word, extremely. The whole reason the sink's durable material is known as fireclay is because of the intense heat involved in production. This type of sink is not carved; rather, the clay is first molded. Then it is covered with enamel before it goes into the fire.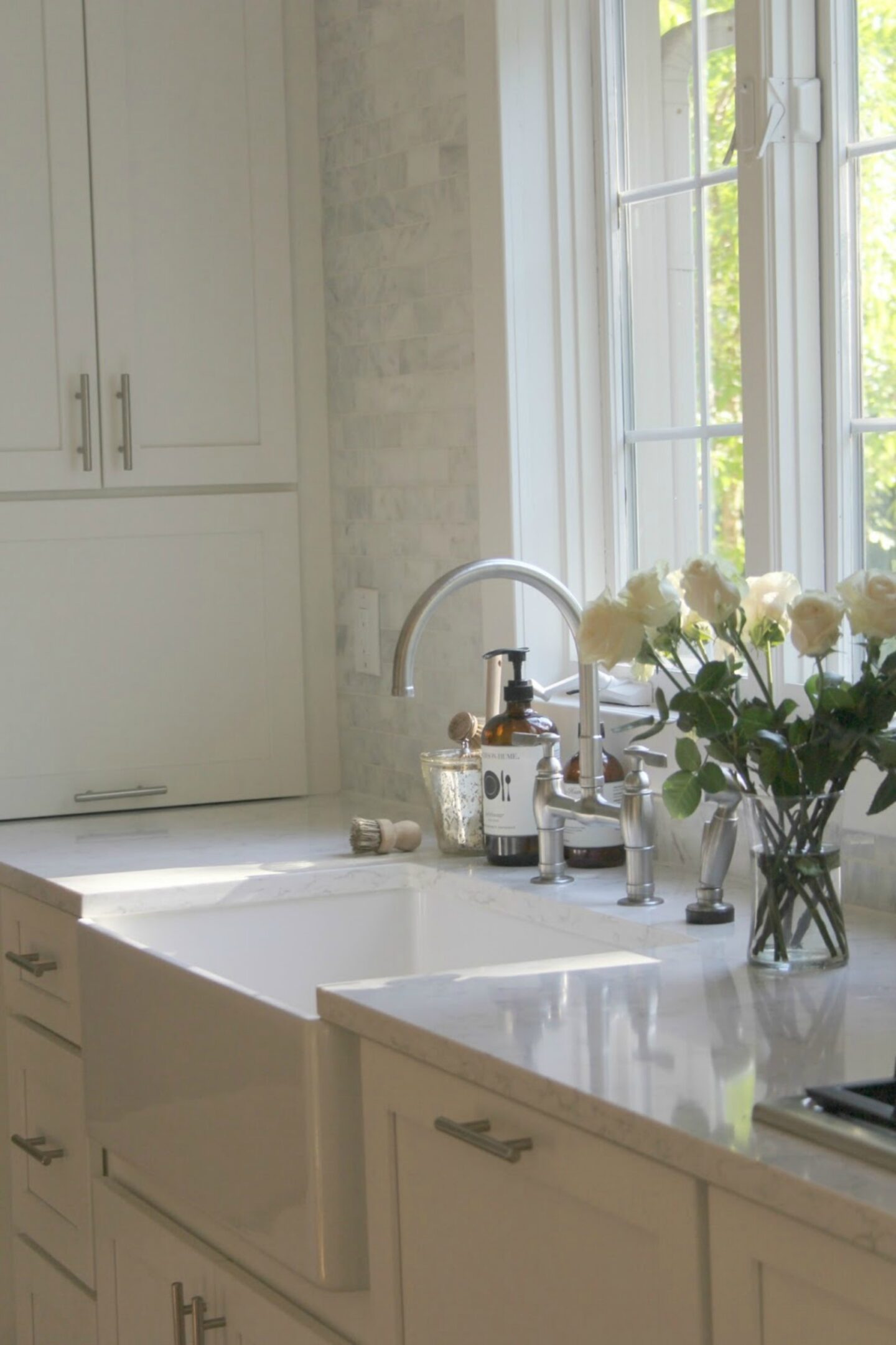 Feelin' geeky about the process? Consider these sinks get fired at over 2,000 degrees. That explains the hardened, hard-working surface that becomes so durable for years of use.
Find my exact sink RIGHT HERE.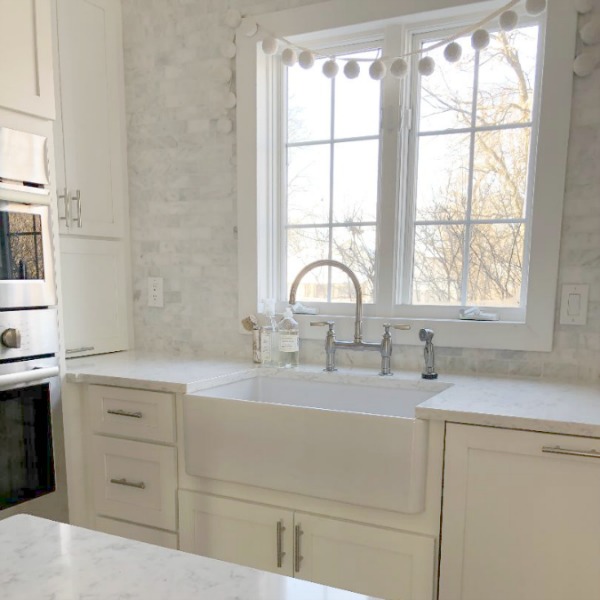 Is it chip-resistant? Even though you may have porcelain around your home that reminds you of a fireclay farm sink's material, you don't have to freak about chipping.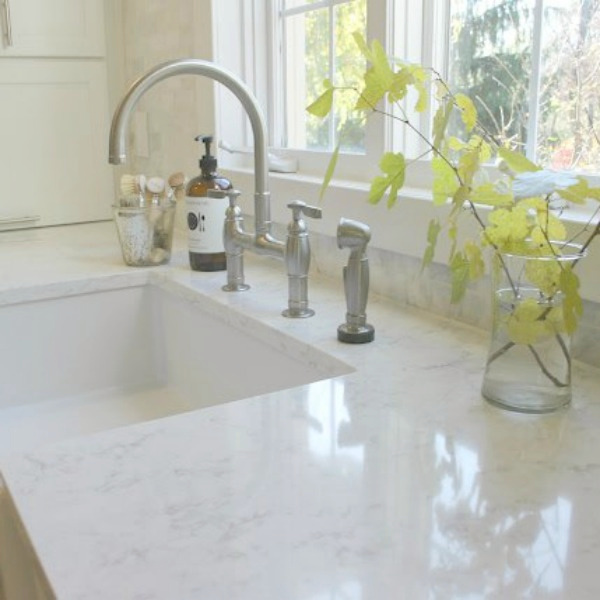 Does it collect lots of scratches? While the sink's finish may begin to show signs of wear with the years (I'm noticing subtle still-light signs of wear around the drain), it is highy scratch resistant.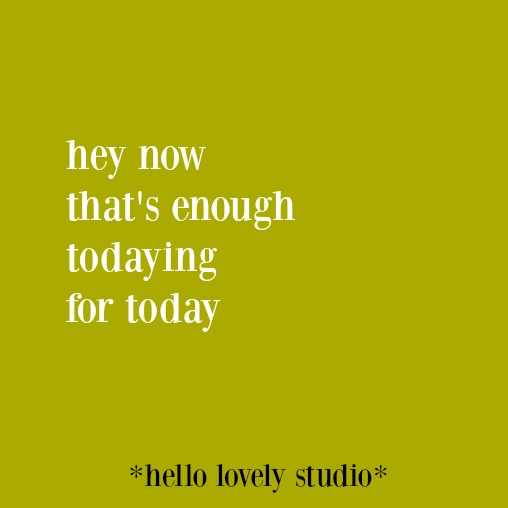 When I consider how much I throw at it, our sink truly does a remarkable job of resisting scratches.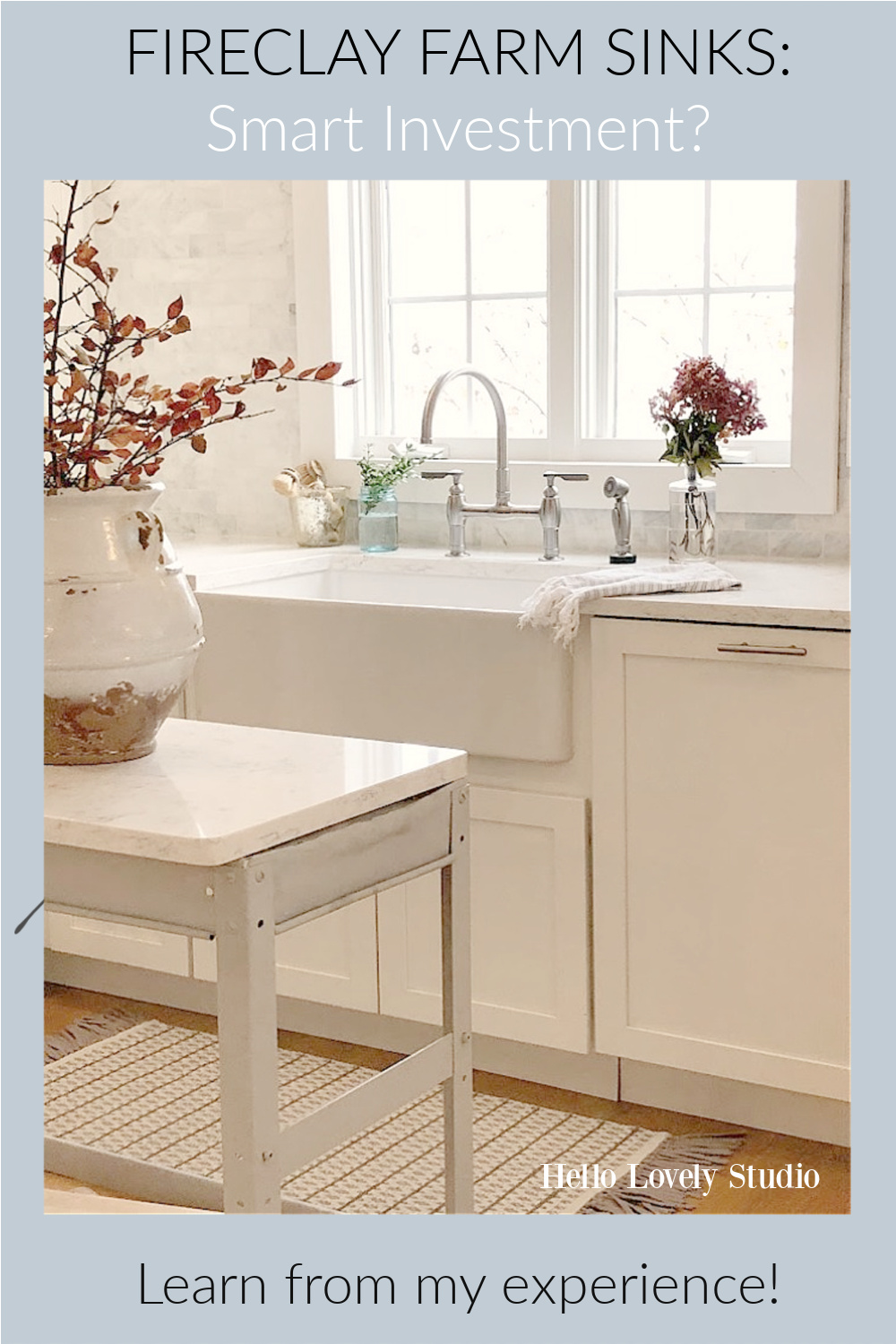 2. Is this sink style a passing trend?
I think one of the reasons farm sinks are fashionable at the moment is because QUALITY has become fashionable.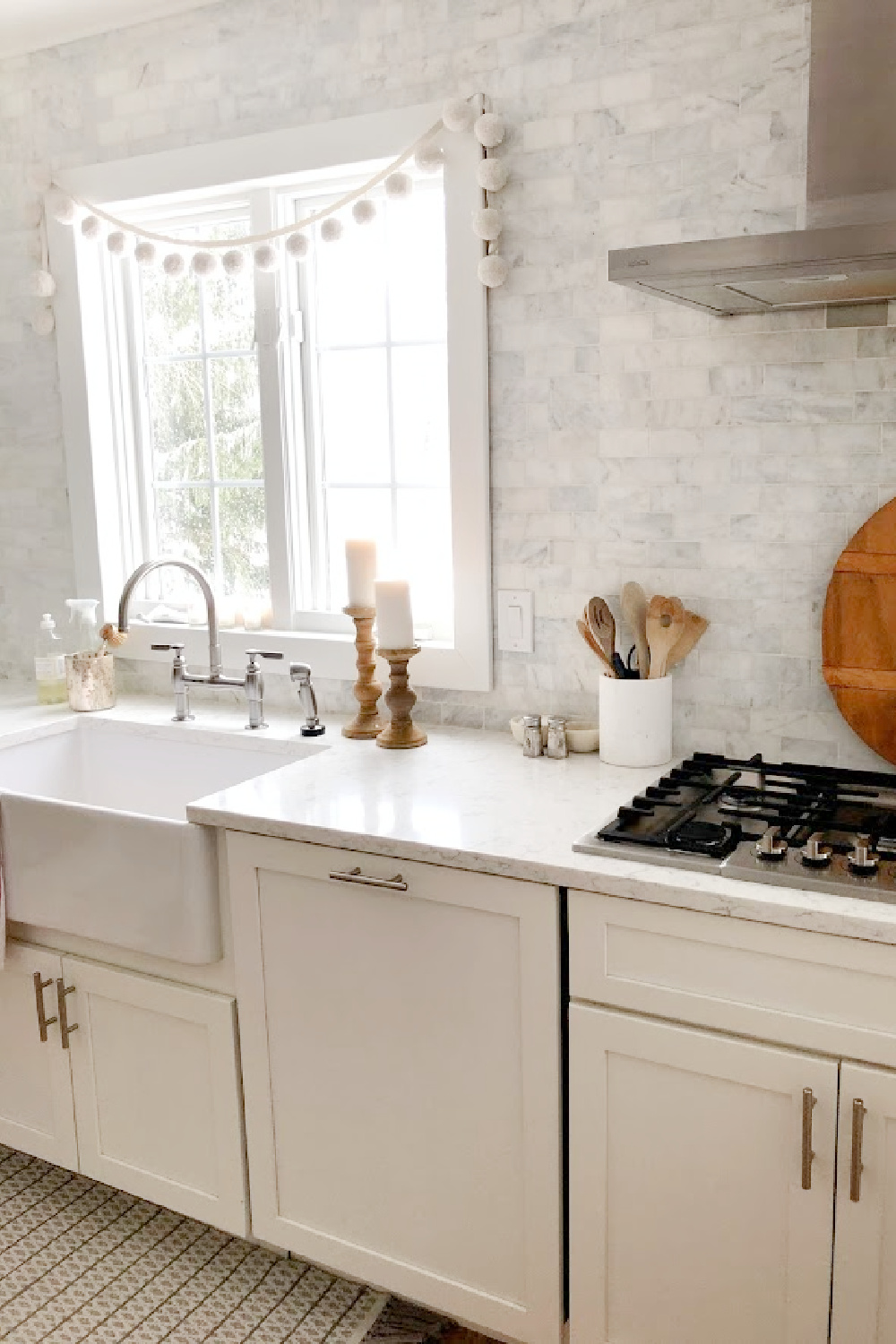 Farm sinks have been around for generations and have a sort of ageless appeal for me.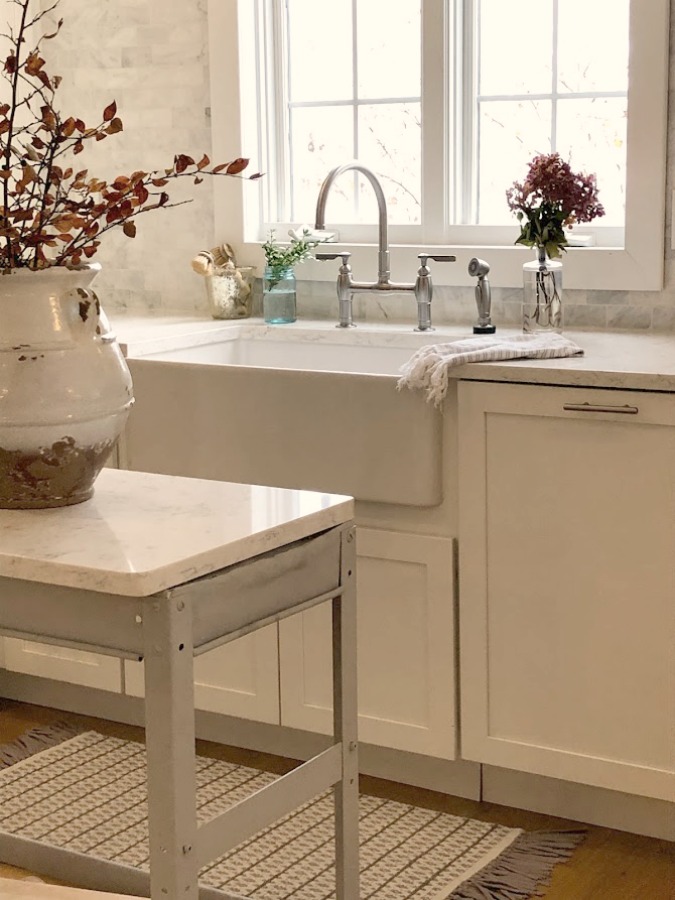 While they are certainly popular for vintage, rustic, country, traditional and farmhouse kitchens at the moment, I attribute such popularity to how practical they are in daily life.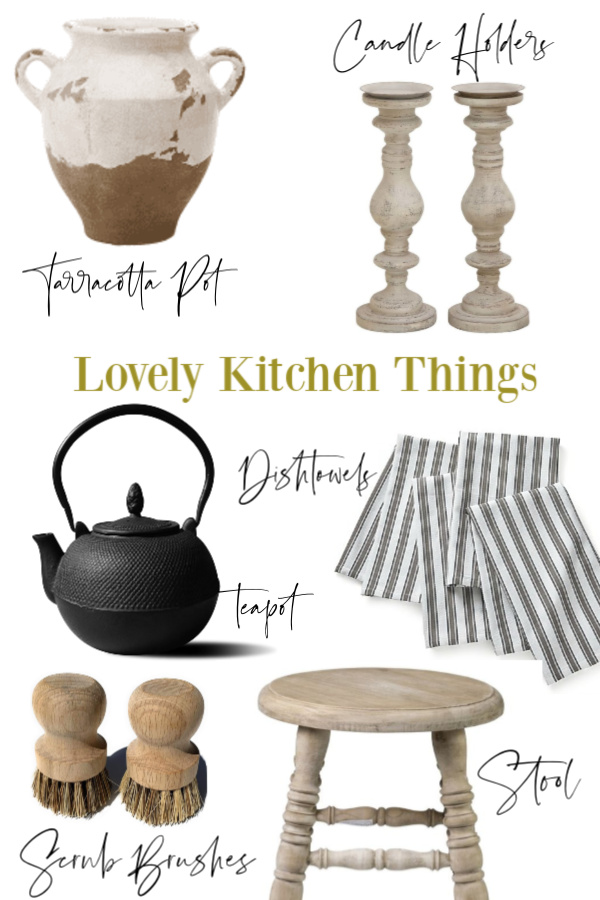 There aren't many design elements in our home that deliver on function and good looks the way this sink does.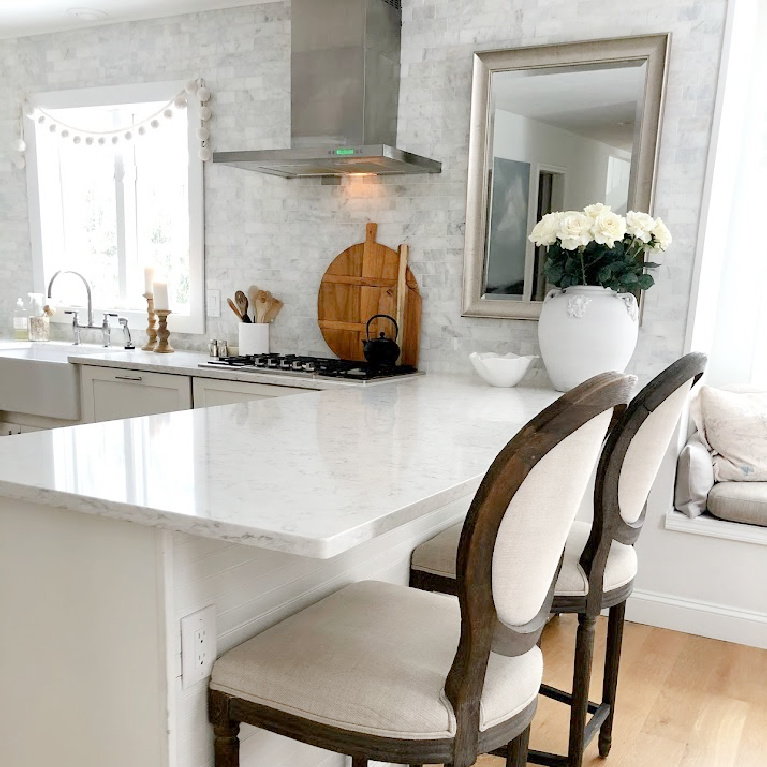 3. What sort of base cabinet do I need?
This is an important consideration. You can't throw a farm sink in just any sink base cabinet. If you're planning a kitchen design with new cabinets, you need to know the type of sink you'll incorporate.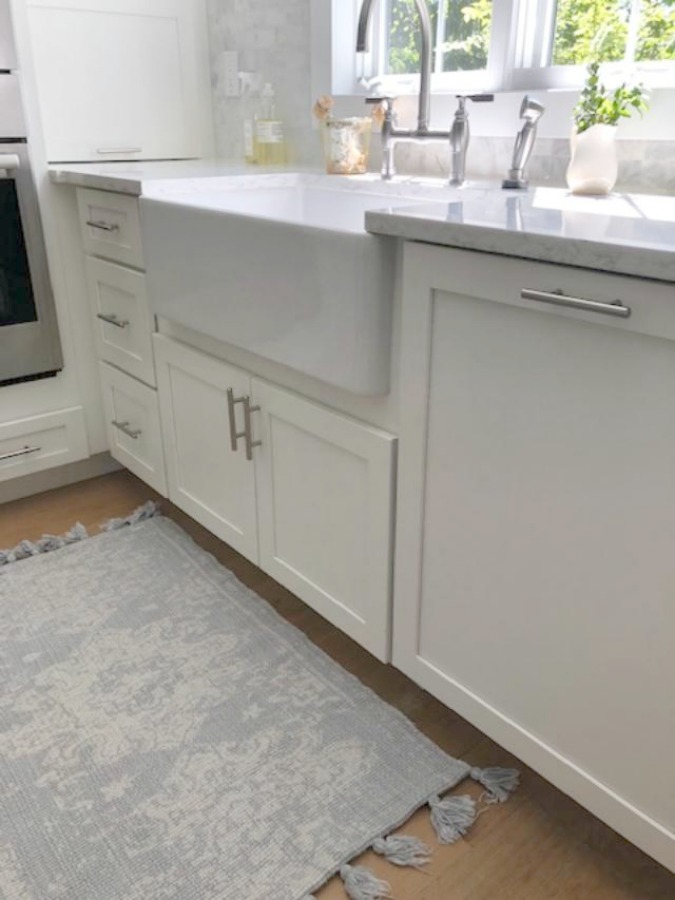 Farm sinks are typically undermount models (which is AWESOME since you can brush crumbs and whatnot right on in there) that require custom or semi-custom bases.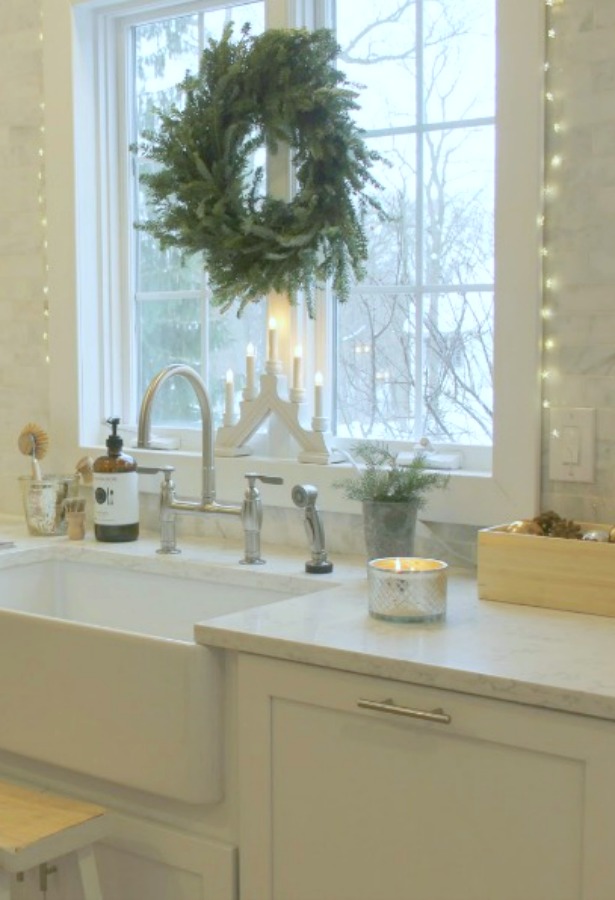 The base needs to be extra strong. A fireclay sink weighs a ton so it needs proper support. It is also deep so the resulting space inside the cabinet is decreased.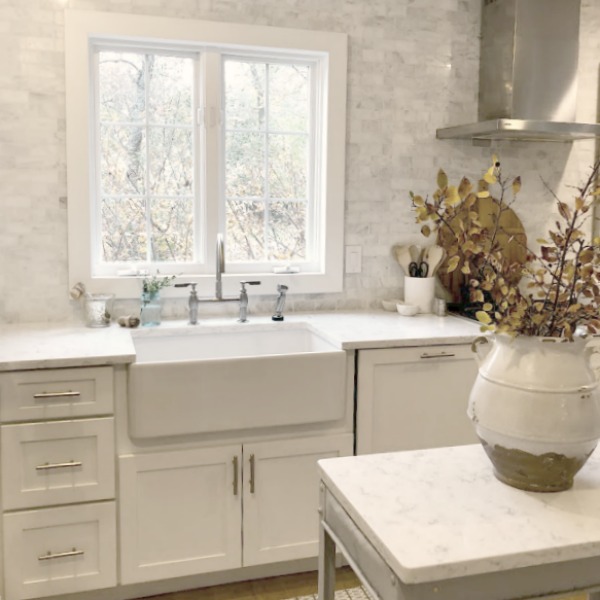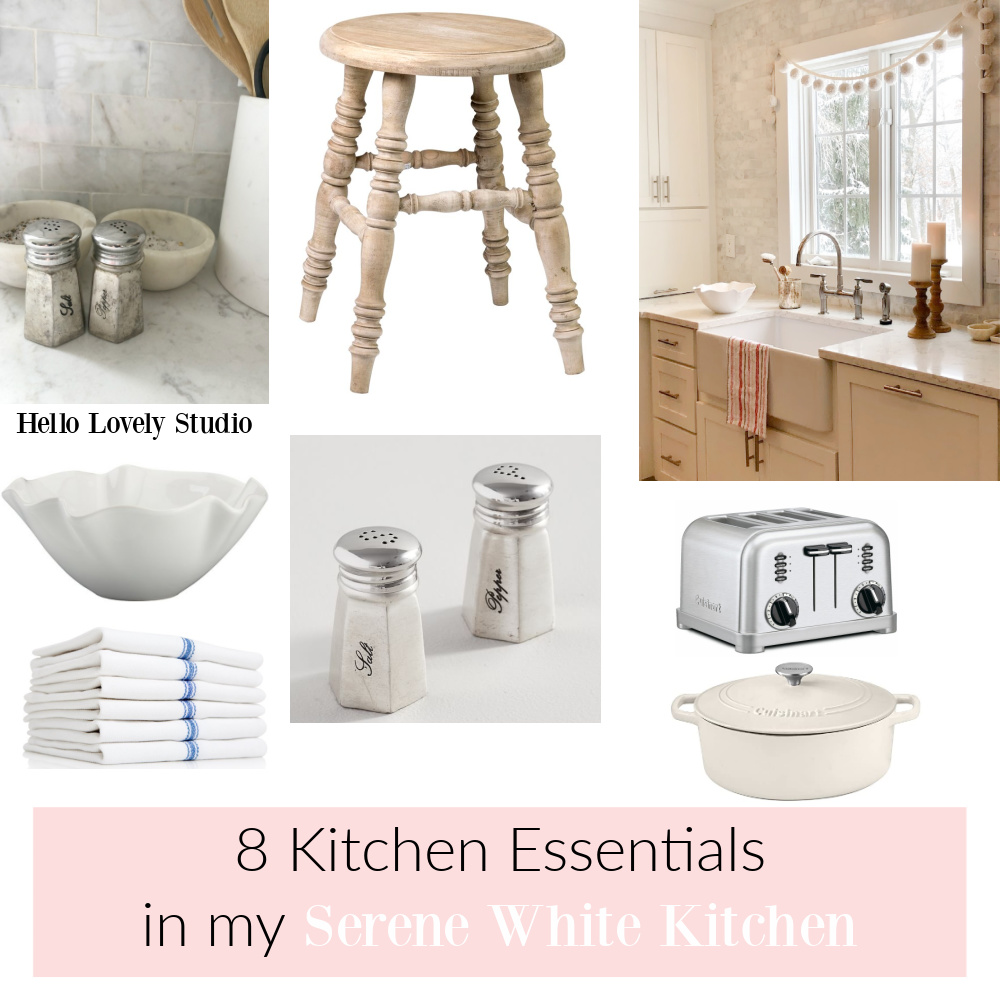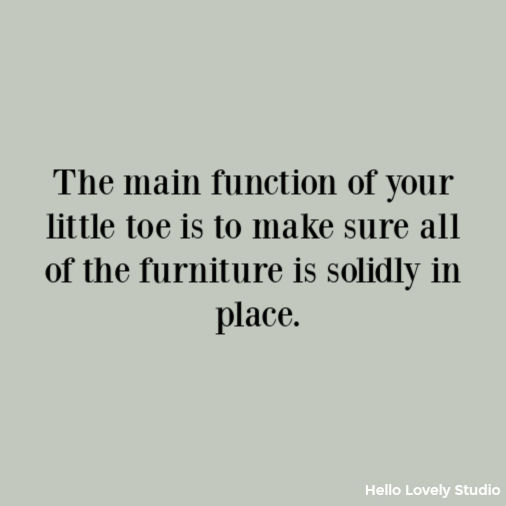 What if my cabinets are going to be stock cabinets? Even if you're not remodeling a kitchen with custom or new cabinets, it can be possible to retrofit an existing sink base to accommodate the farm sink. But don't consider this task as a DIY thing. Carpenters and kitchen designers can educate you about the details.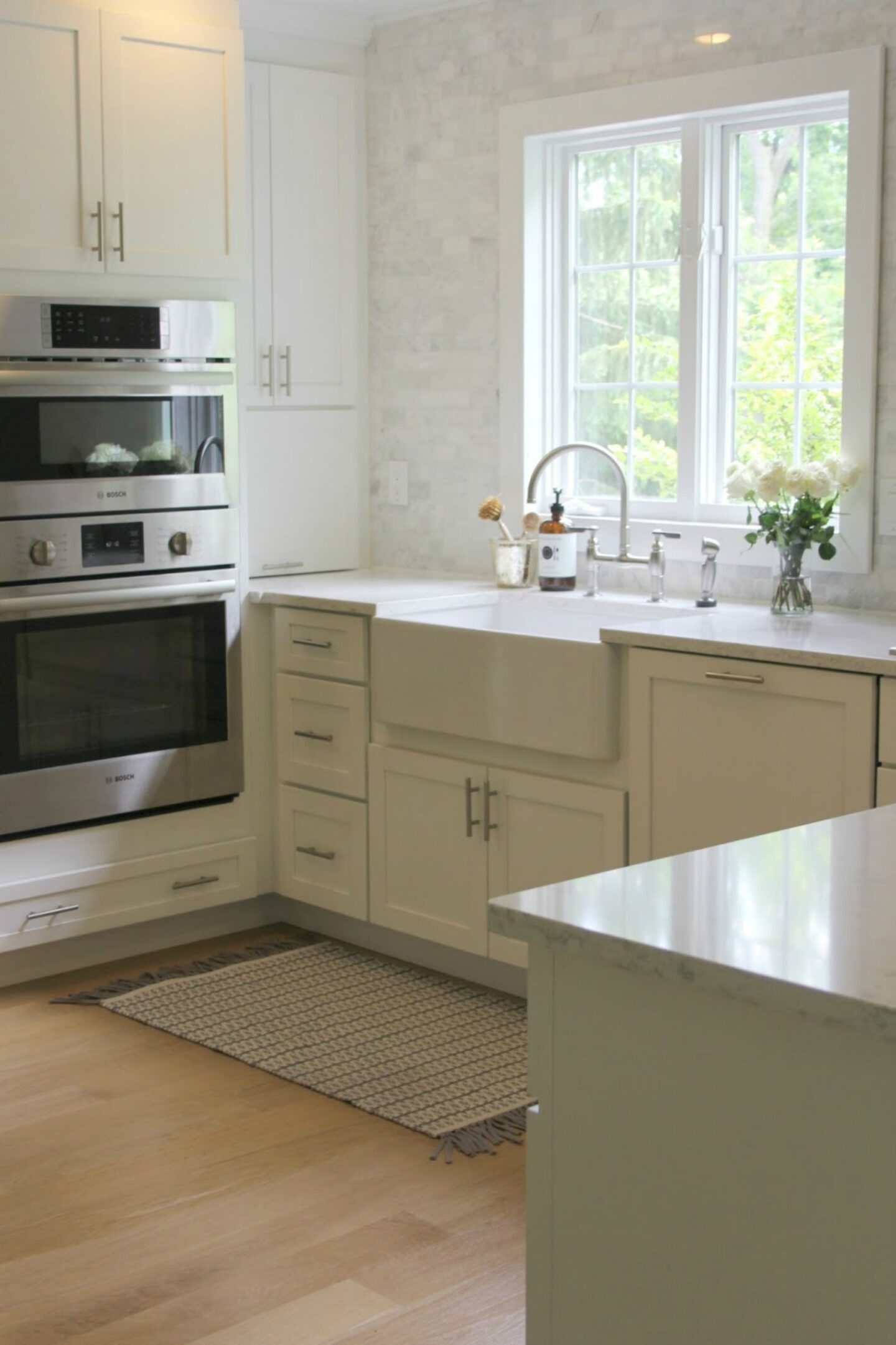 4. Can I install a farm sink myself, DIY style?
We didn't, and I don't advise it. These sinks are handmade, heavy as heck, and a force to be reckoned with. Let an experienced installer do the work so you can prevent a major headache. Our cabinet installer was one of those OCD types who did a phenomenal job. (Highly recommend slightly neurotic with OCD, detail-oriented carpenters!)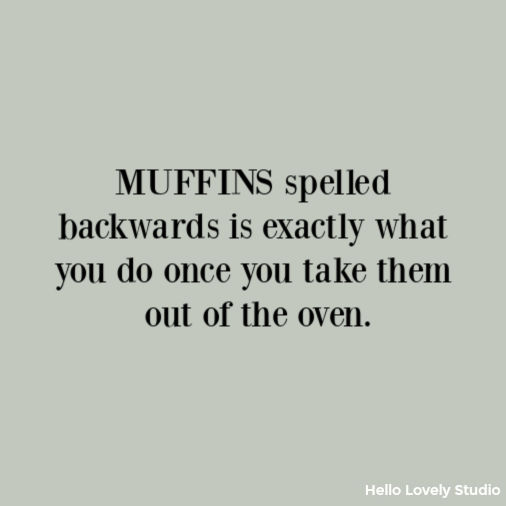 5. Are fireclay farm sinks high maintenance?
I'd rate them higher maintenance than stainless sinks. While our fireclay farm sink is relatively low maintenance, there are good daily habits to keep it beautiful and unstained.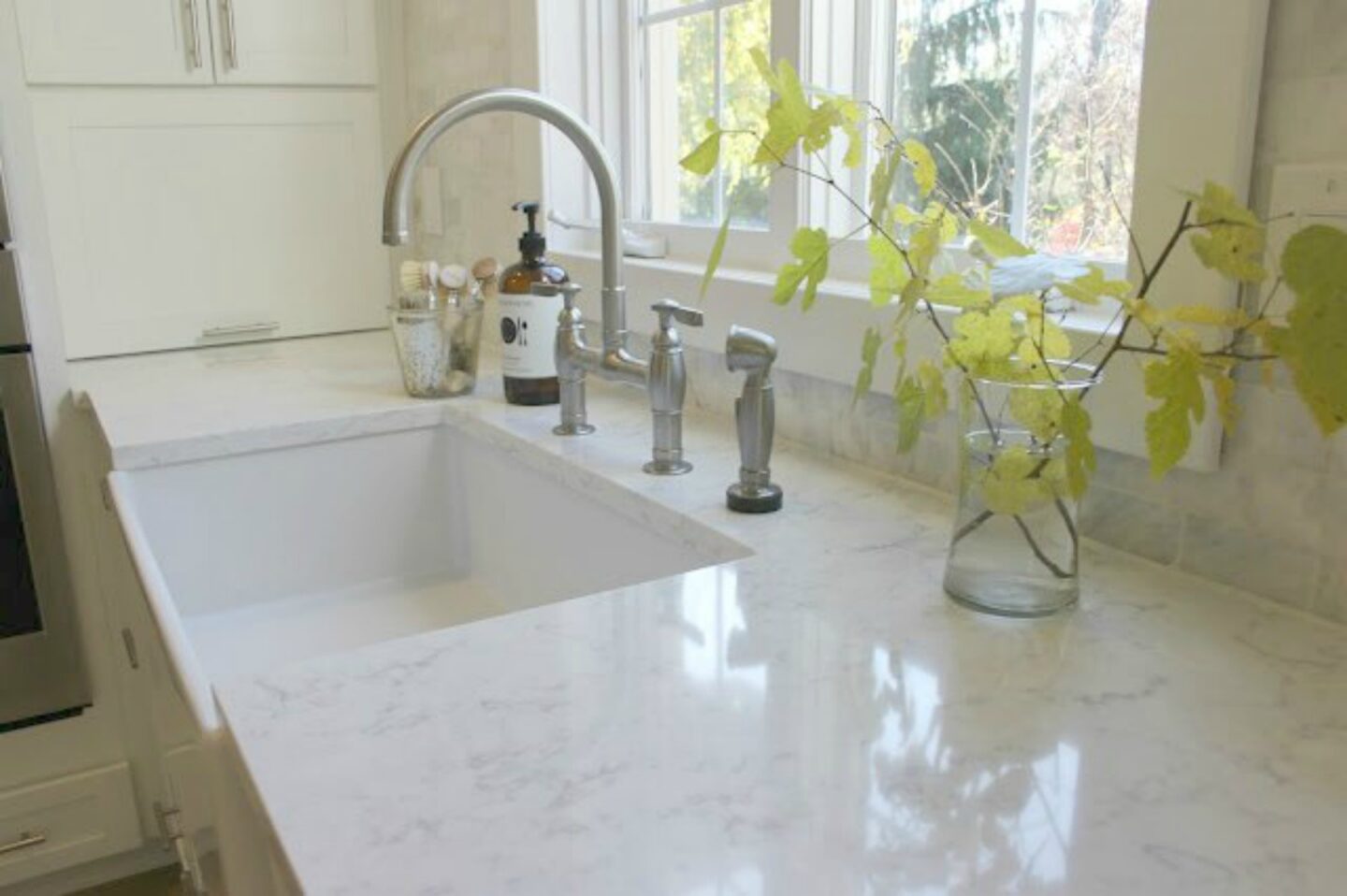 One, wipe it down after using it. *Duh* You don't want red wine, turmeric, marinara, and green smoothie remnants hanging out on its surface.
Secondly, keep it dry to prevent it from developing water stains.
Third, don't use steel wool or abrasive products since the combination of them and your brute muscle strength could cause scratches.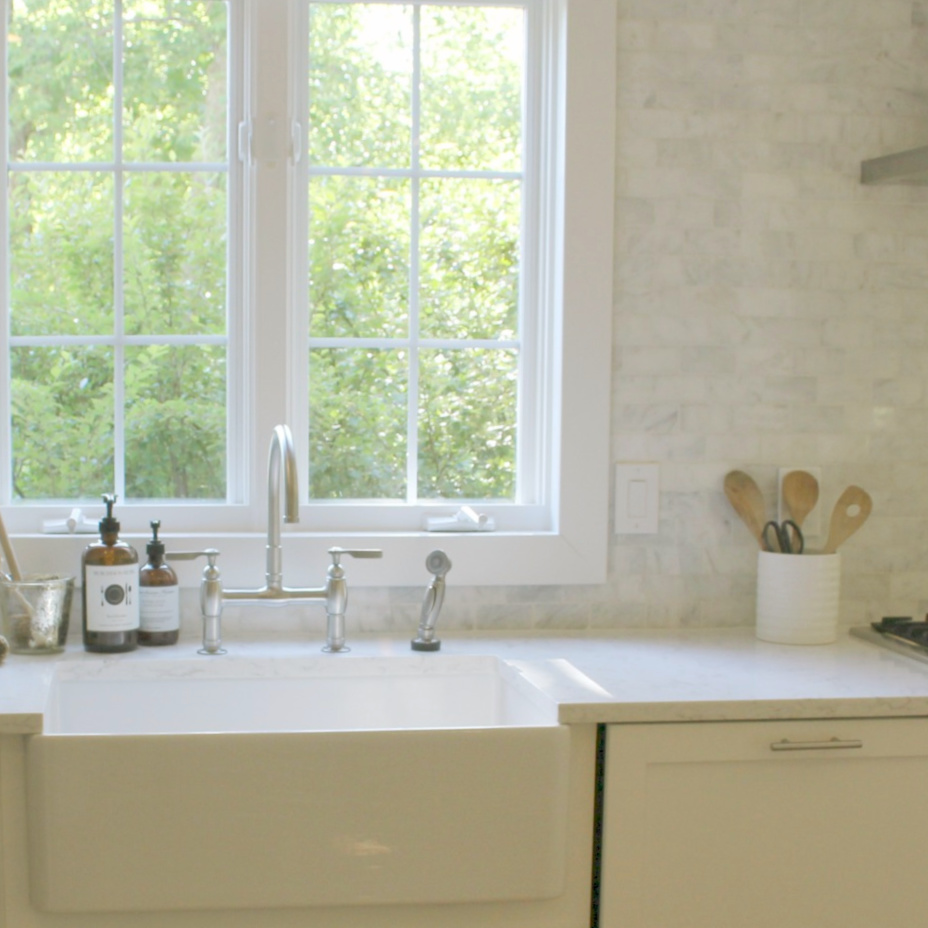 Lastly, and this is a biggie: DO NOT LEAVE METAL PANS AND UTENSILS LYING IN THE SINK. The resulting rust is a pain to scrub off. I make the mistake occasionally and get panicky even as a clean eraser does the work of erasing the rust.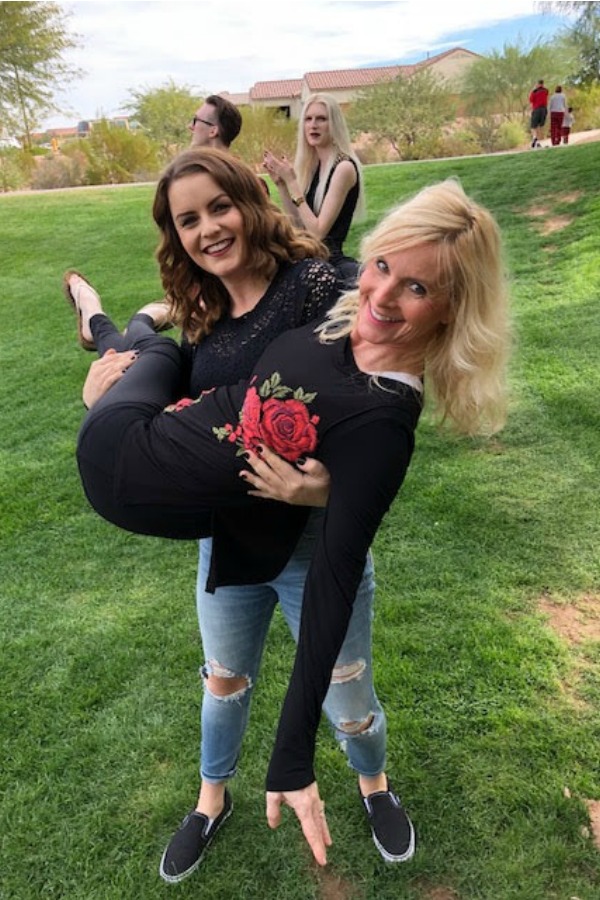 If you live with kids, train them to never leave such items lying in the sink to keep your sink sparkling pretty.
Inspiring Fireclay Farm Sink Examples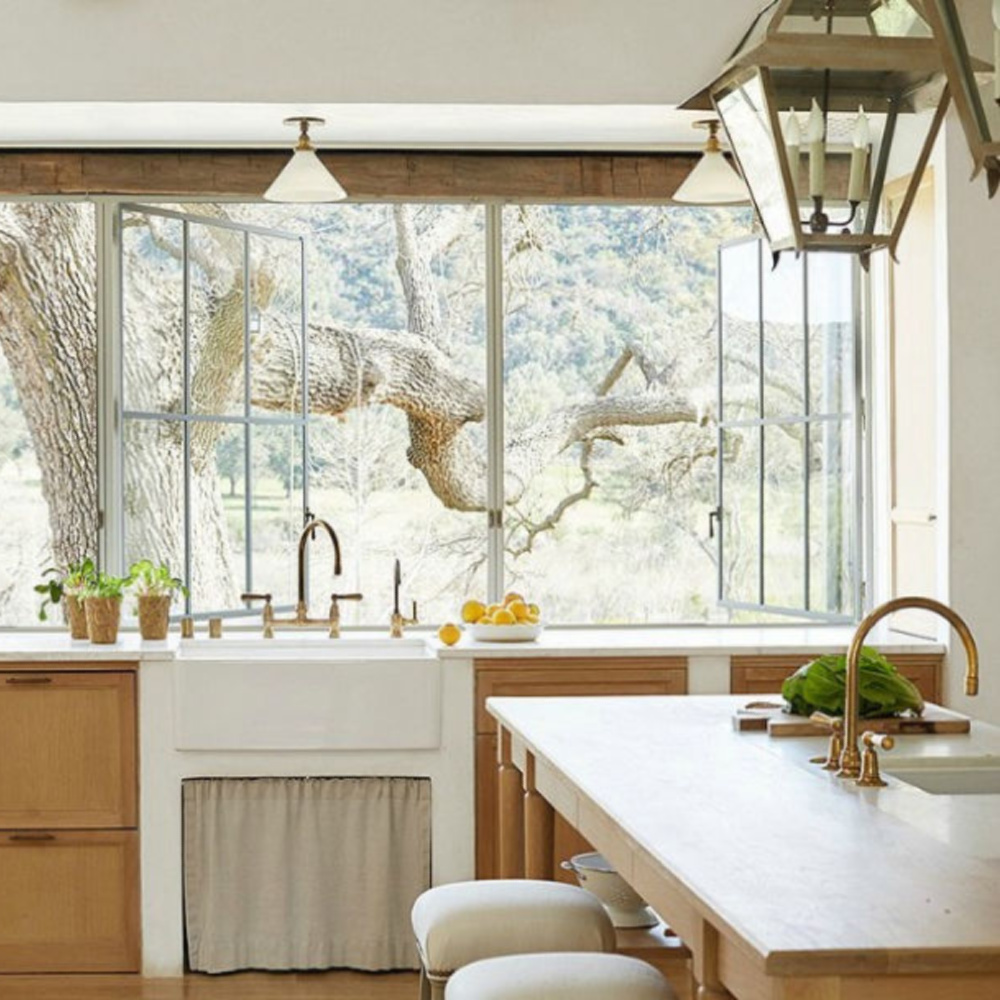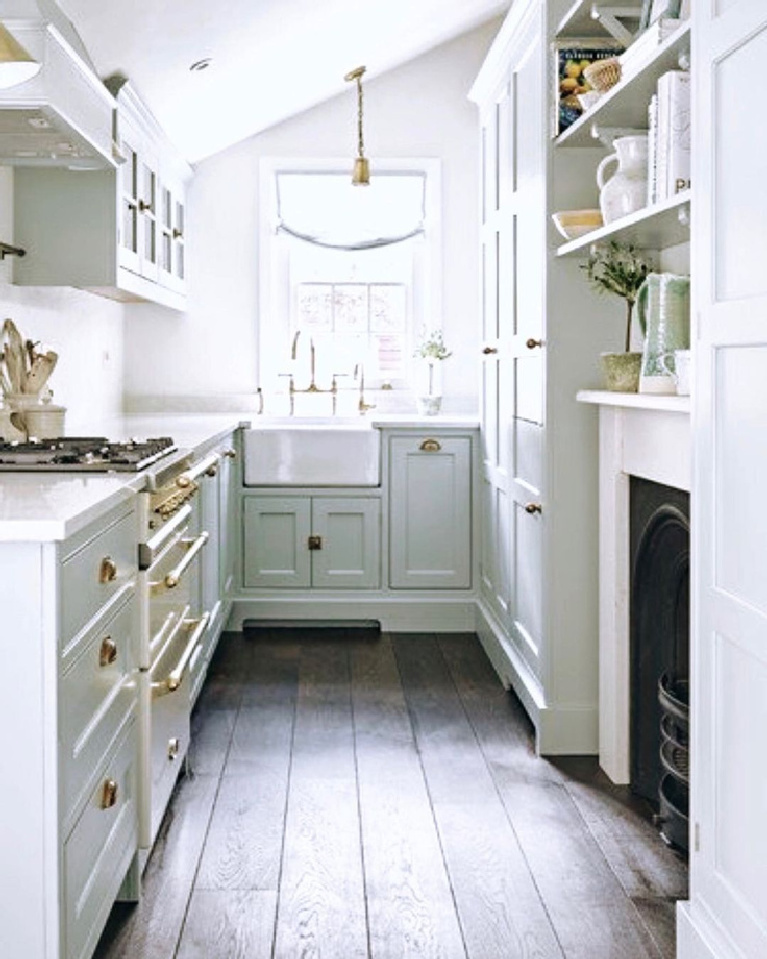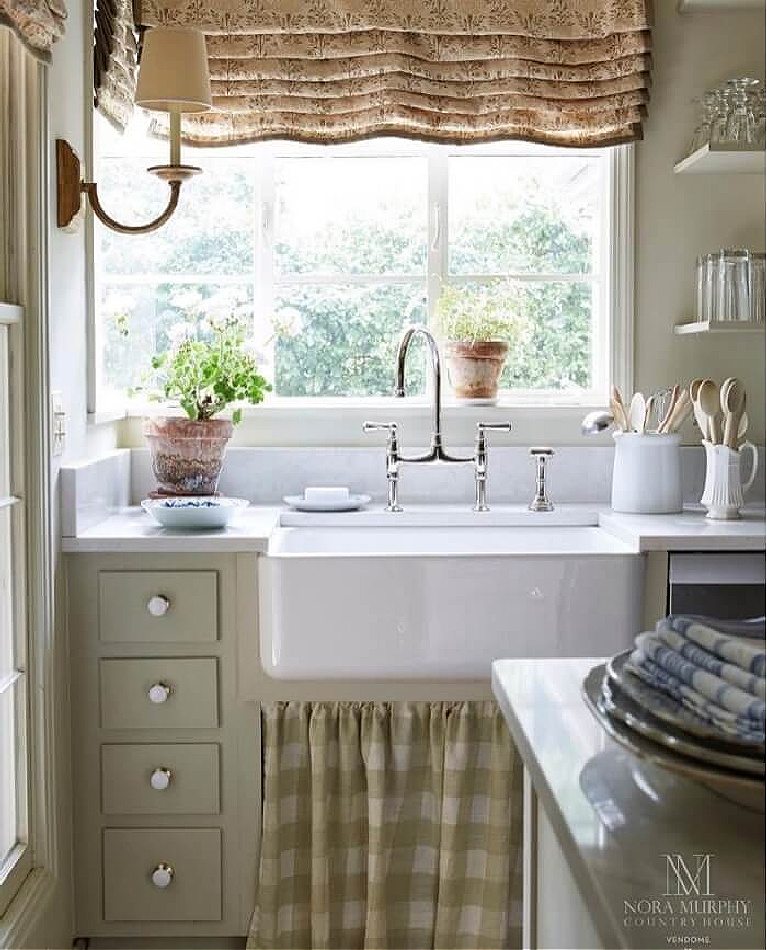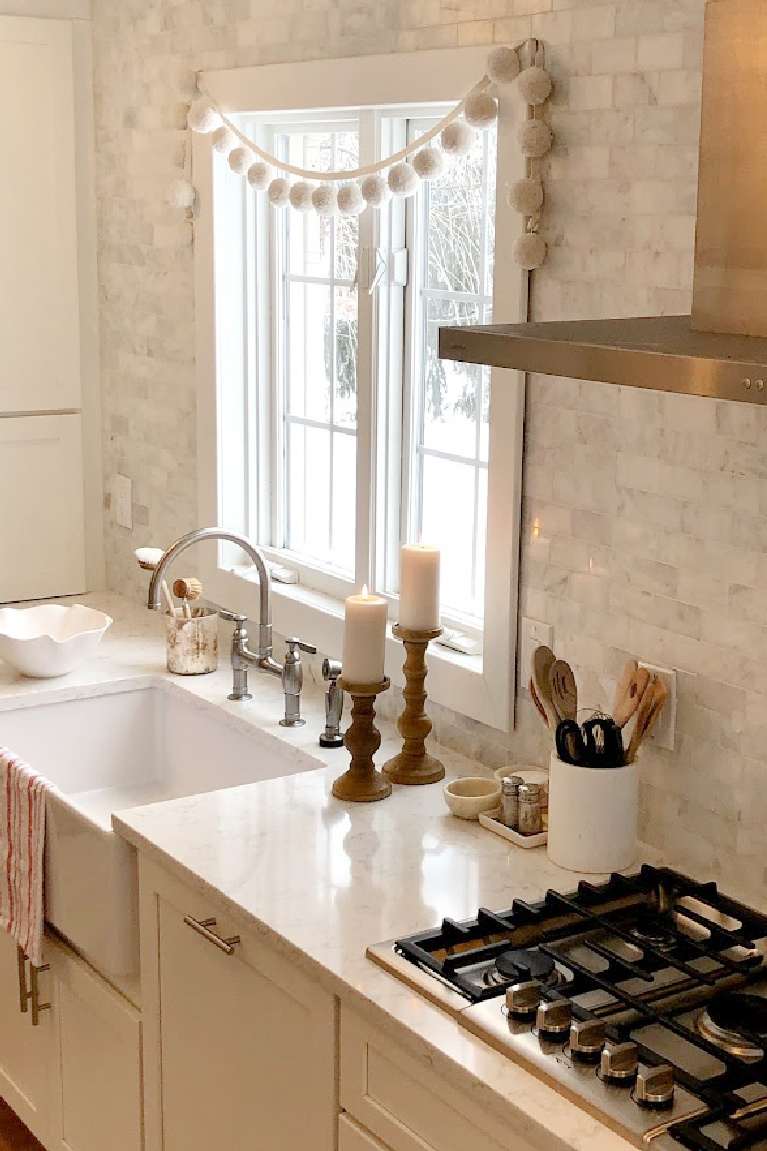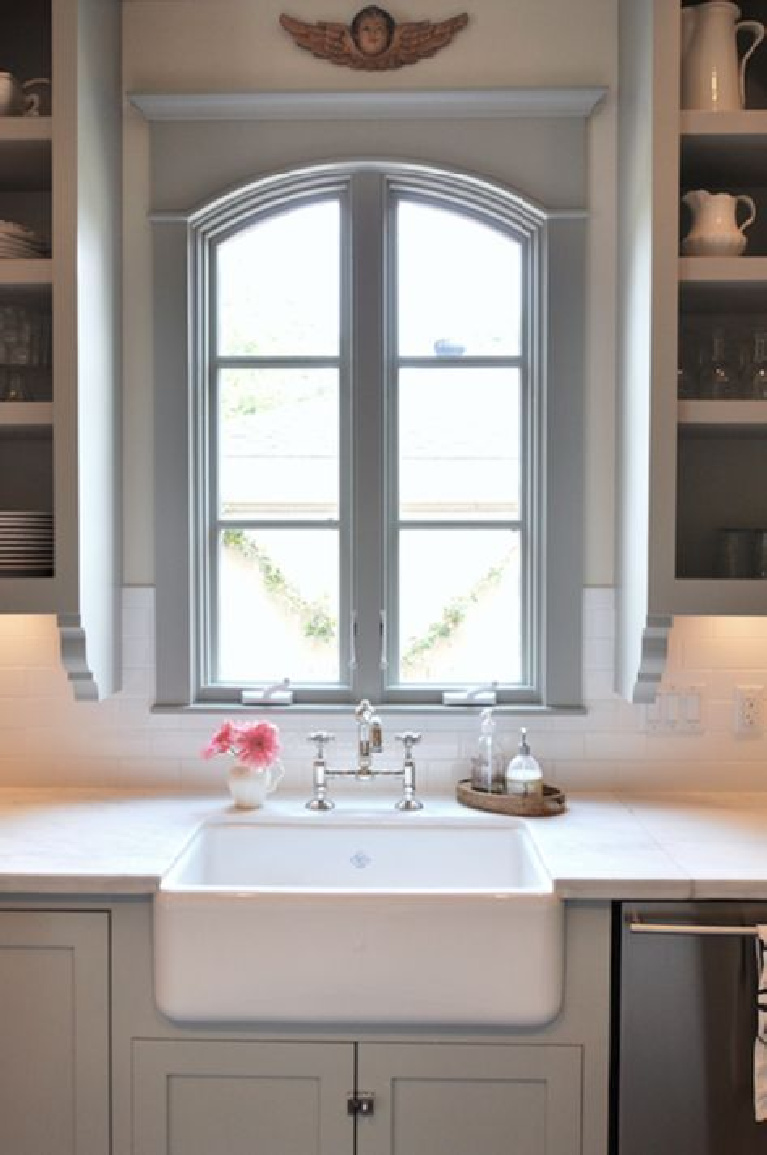 Let's Chat in the Kitchen
How are things, friends? After a busy week of home improvement, I'm a little weary. DIY is different when you're no longer 35! World events are also on my mind too often. The only way I honestly know how to move through uncertainty, problems, and discomfort is to stay awake, stay vulnerable and lean into daily transformation.
I don't need to tell you that IT ALWAYS REQUIRES COURAGE because it is messy. Listen to my girl discuss it:
Daily transformation can be as simple as greeting each new morning as a gift stretched out with no mistakes in it, ready to become a blessing with our consent, our YES, and our whole heart.
I always love hearing from you (even when life is less lovely and handing you lemons) to feel a little more connected. xox
If you're in the mood to support a small business like mine, visit the inspiration on my kitchen Pinterest board and repin everything you admire so your friends can enjoy it too.
I independently selected products in this post—if you buy from one of my links, I may earn a commission.
Peace to you right where you are.
-michele
Shop for items you already intended to buy on Amazon RIGHT HERE (not just items in posts), and also find home decor here to keep decor inspiration flowing on Hello Lovely!
Hello Lovely is a participant in the Amazon Services LLC Associates Program, an affiliate advertising program designed to provide a means for sites to earn fees by linking to Amazon.com and affiliated sites.