There are few things I enjoy more than baking, so our oven is occupied with deliciousness all year long, scenting the air with the fragrance of homemade LOVE. This cookie recipe is one I developed in 2019, and the beauty of it is (1) the recipe is a cinch (2) it's delicious, and (3) it's gluten-free and easily vegan with an egg substitute like aquafaba (liquid you drain from canned garbanzo beans). Easy Pistachio Cookies! Bake These Gluten-Free Nuggets is a keeper I made last Thanksgiving, and plan to whip up soon!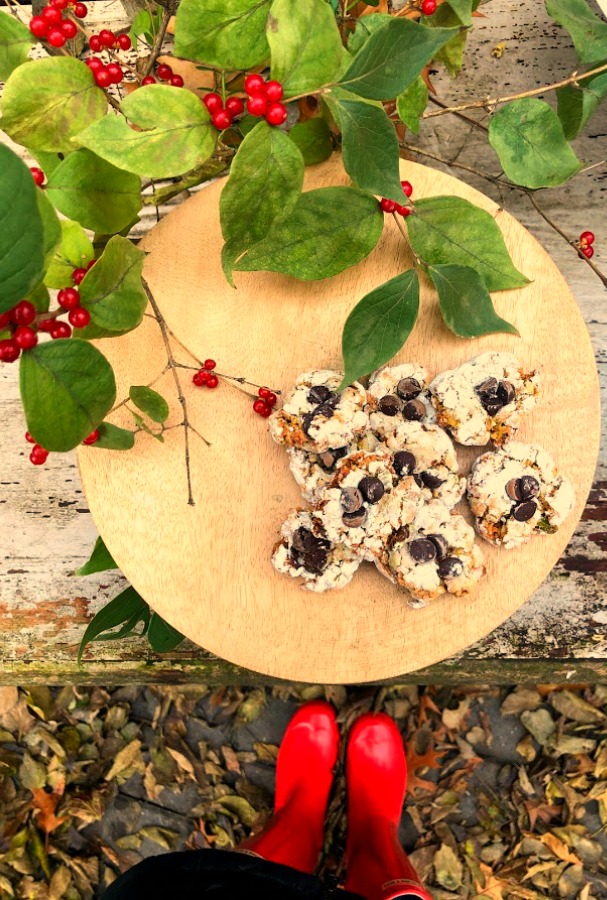 I independently selected products in this post—if you buy from one of my links, I may earn a commission.
Easy Pistachio Cookies! Bake These Gluten-Free Nuggets
It's an easy one…give it a try!
Notice the blanket of golden orange leaves covering the backyard! They were all removed a few weekends back before the ground became covered again!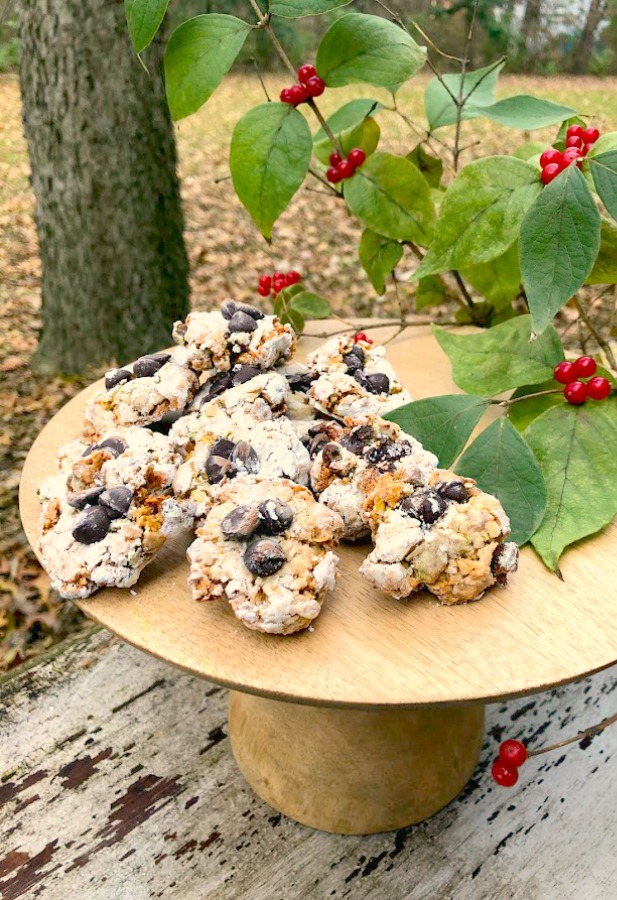 I placed a little thumbprint in the cookies and topped them with chocolate chips, but I wasn't crazy about how they looked after giving them this photo shoot. When I made them again, I drizzled melted chocolate over the cooled cookies. You can't lose either way!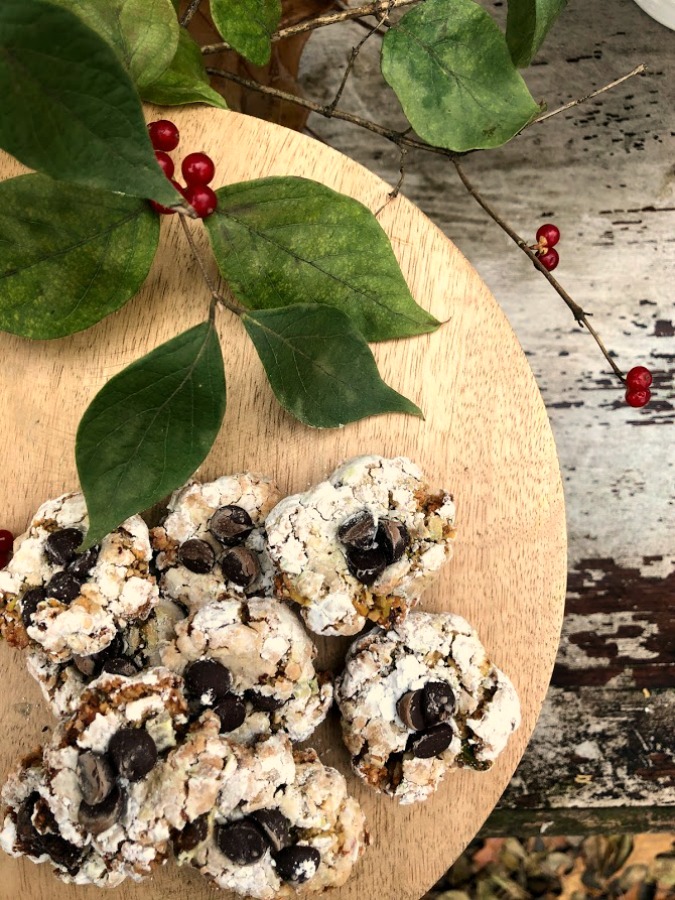 Gluten-Free Pistachio Cookie Recipe
Pistachio Almond Crinkle Cookies // makes 18 small cookies
1/2 cup shelled salted pistachios, chopped
1/2 cup almonds, chopped
1 cup old fashioned oats, ground
1/4 cup brown sugar
1/2 tsp pure vanilla extract
1 Tbsp amaretto, optional
1/4 tsp sea salt
1 1/2 tsp maple syrup
1 large egg white (or 1/4 cup liquid drained from a can of garbanzo beans)
1 Tbsp coconut oil, melted
1/2 cup powdered sugar (to coat cookies before baking)
Icing: 3 oz. dark chocolate chips, melted (to drizzle on cooled cookies)
Preheat oven to 375º. Line a cookie sheet with parchment paper. I use a hand chopper like this to chop the nuts then add them to a medium mixing bowl. With food processor or the same chopper, ground oats then combine with nuts and sugar.
In a glass measuring cup, combine vanilla, amaretto, salt, maple syrup, egg white and melted coconut oil – stir to combine then pour over dry ingredients.
Ingredients should come together as a crumbly dough using hands or a wooden spoon. In separate bowl, add powdered sugar. Form dough into balls and roll to coat liberally with powdered sugar.
Place on cookie sheet lined with parchment.
With the bottom of a cup, flatten ball to about 1/2″. If desire, sprinkle lightly with more sea salt. Bake 11-13 minutes then cool completely before drizzling on melted chocolate.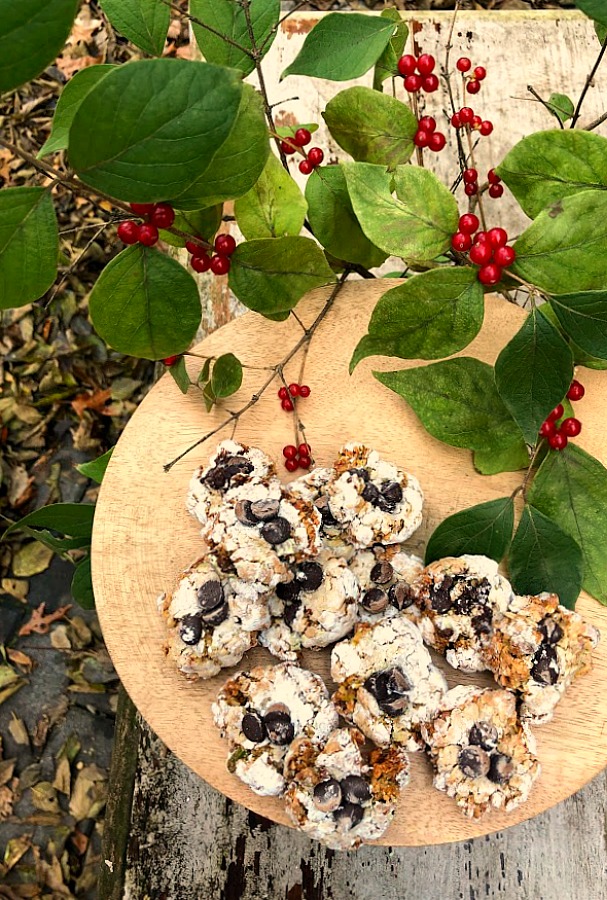 Are you more of a pistachio cake fan?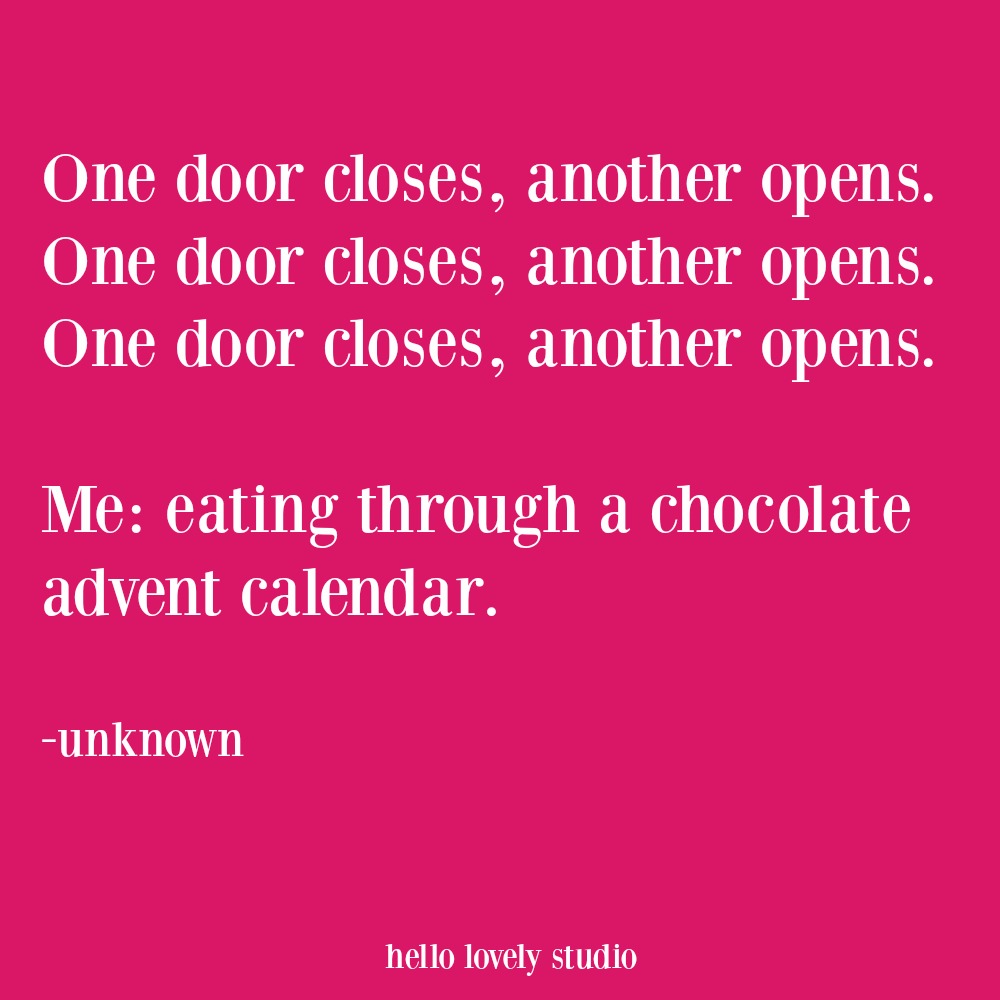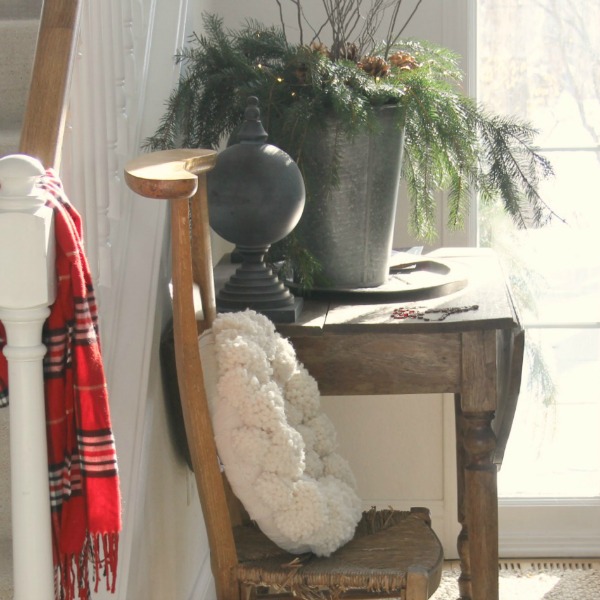 Hate shelling pistachios? This tip just may help: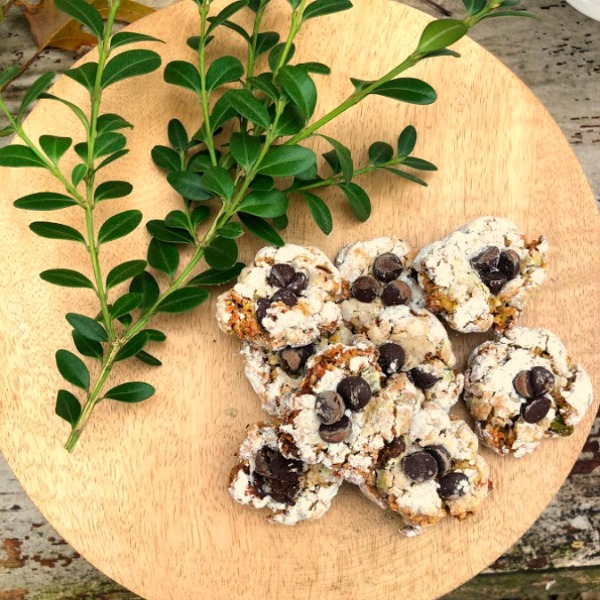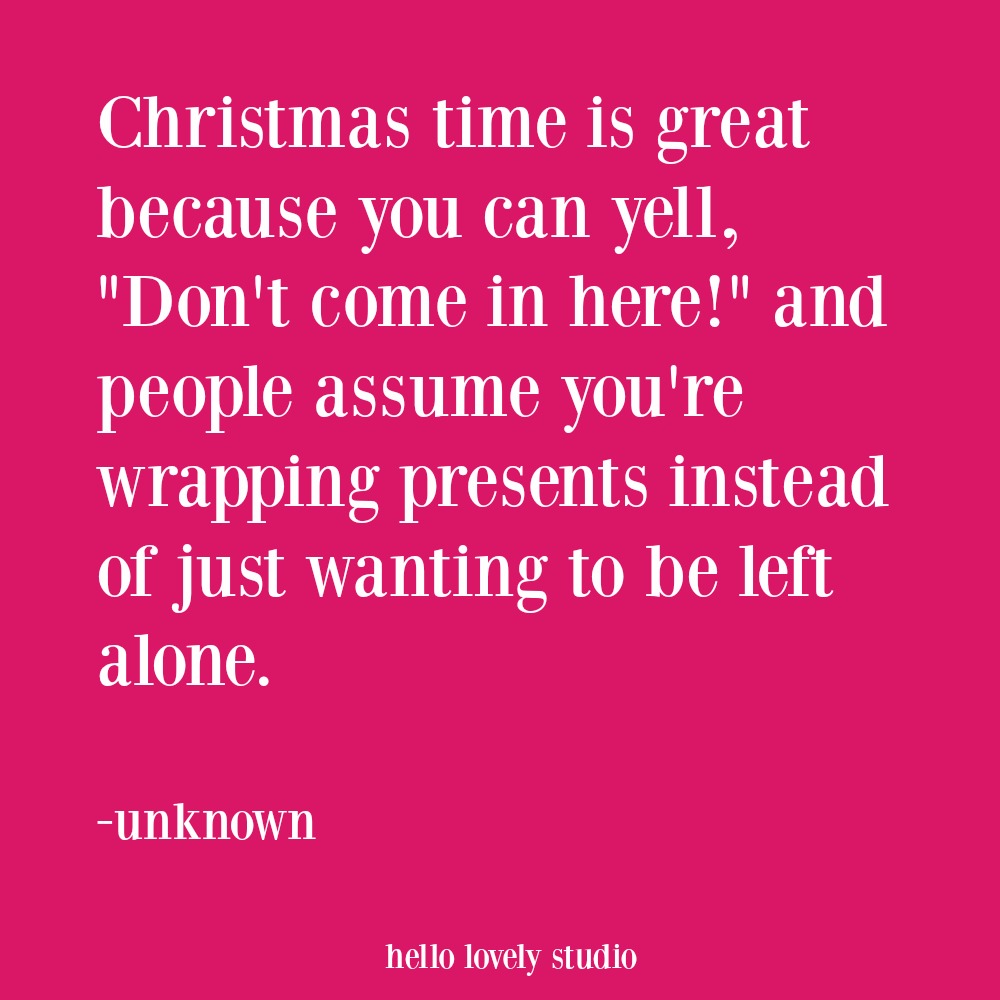 If you're in the mood for a prettier pistachio cookie and have the time…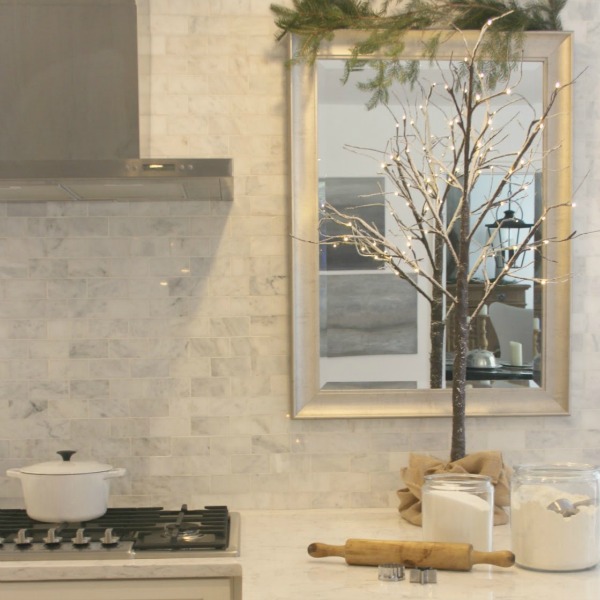 how about pistachio macarons?
Aren't they gorgeous? And the color is so on trend! My own cookie nuggets needed styling help from nature!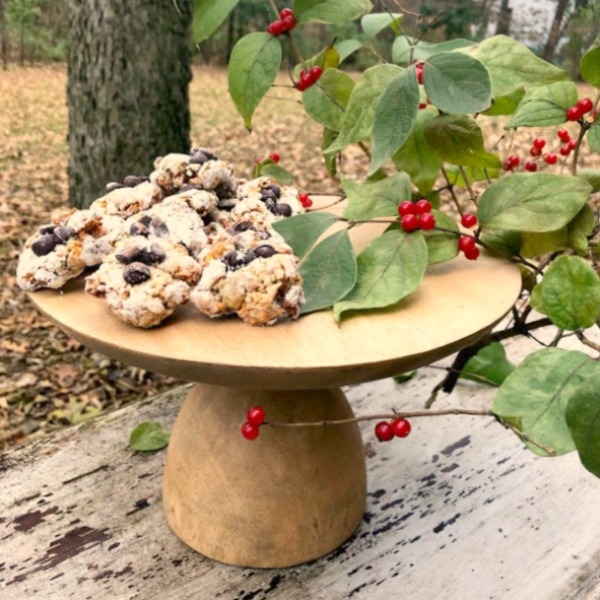 Couldn't resist some obnoxious holiday humor: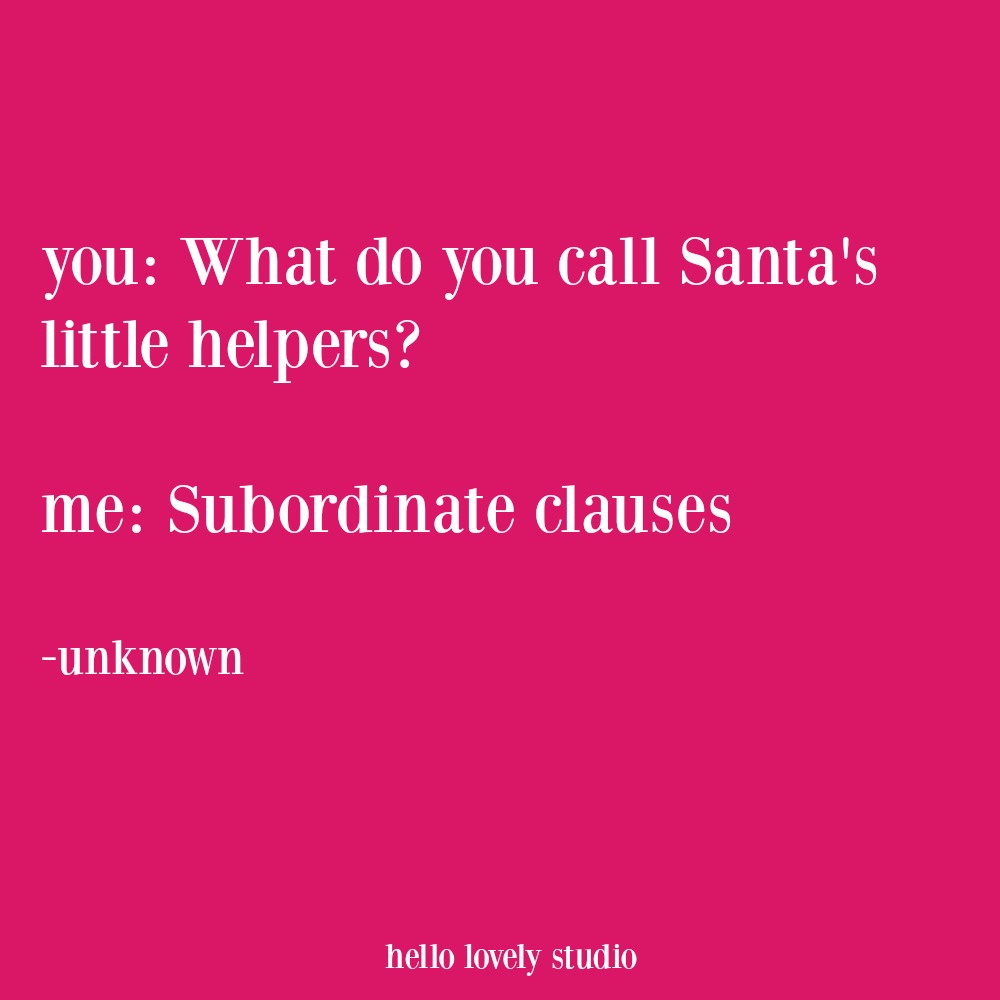 I know. I know…awful!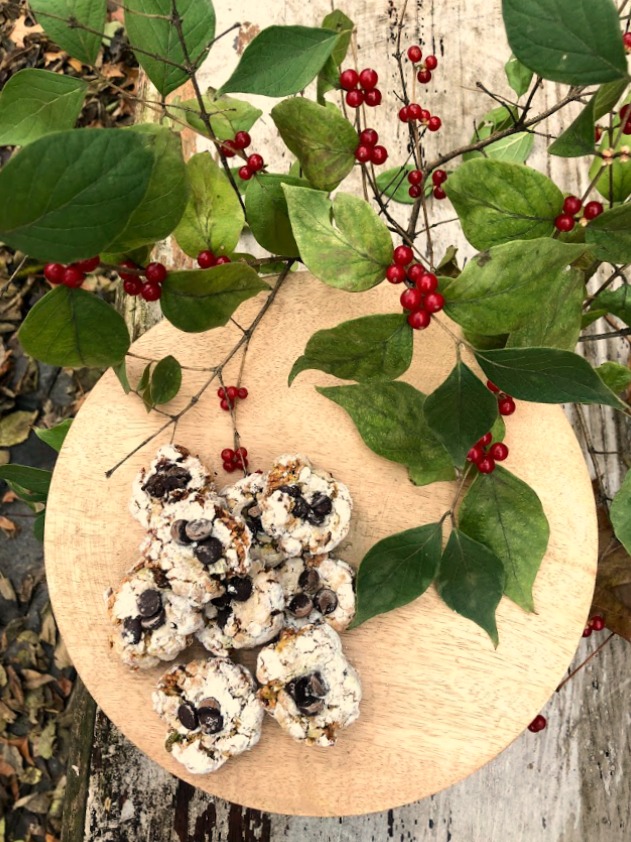 If you follow Simon C. Holland on Twitter or IG or FB, you'll be treated to gems like this: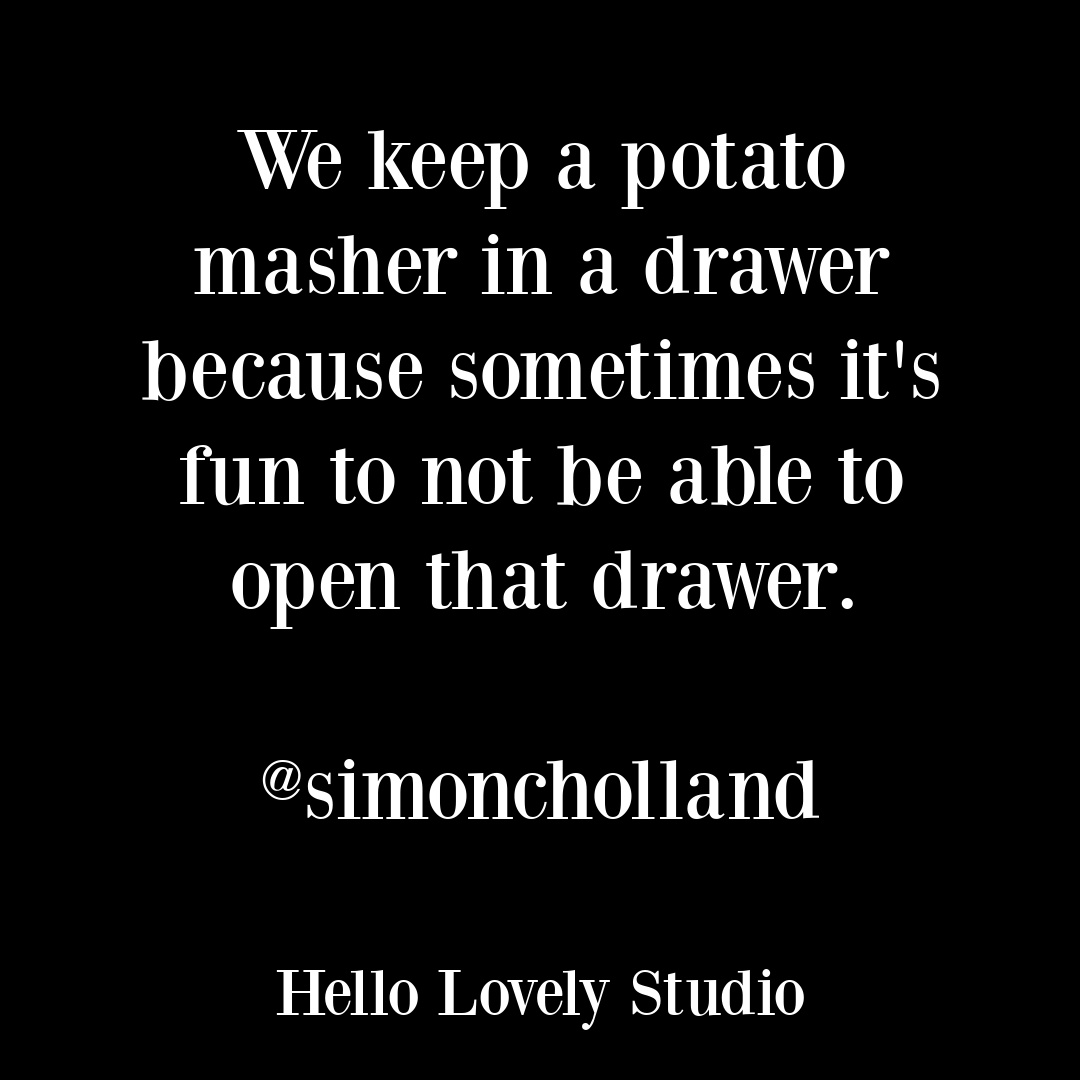 Who can't relate? Hahahahaha.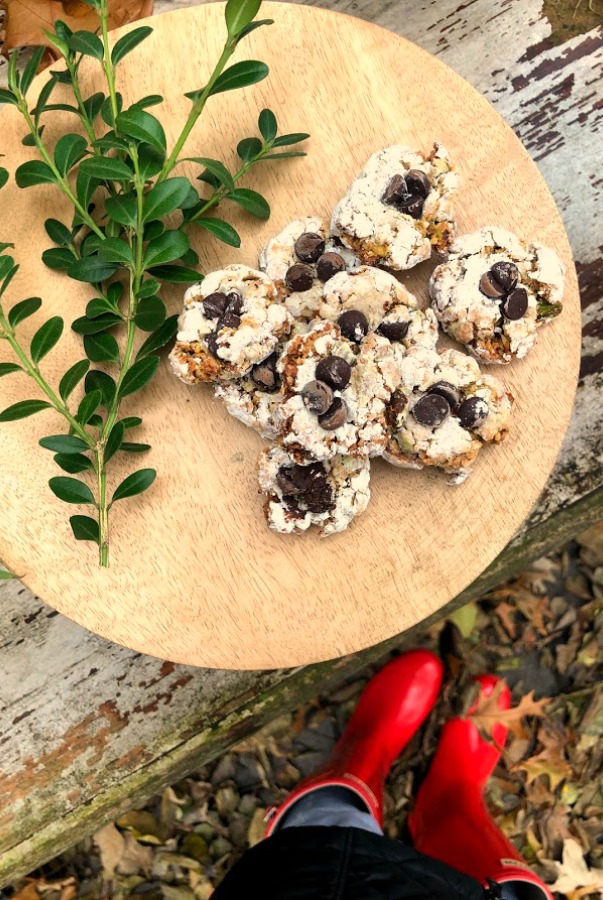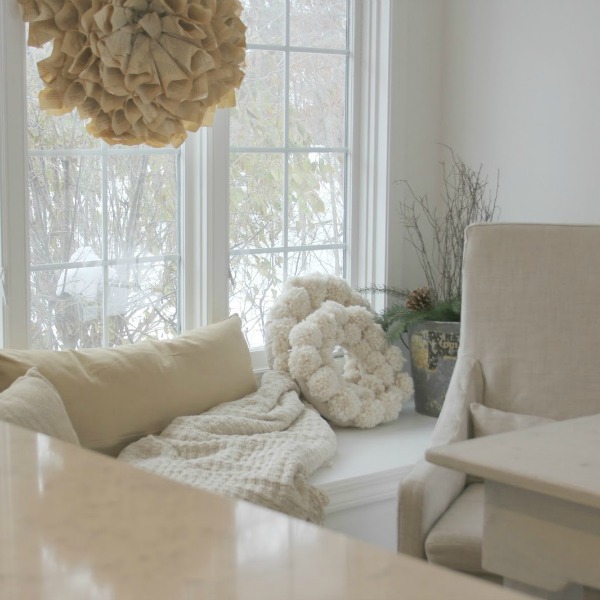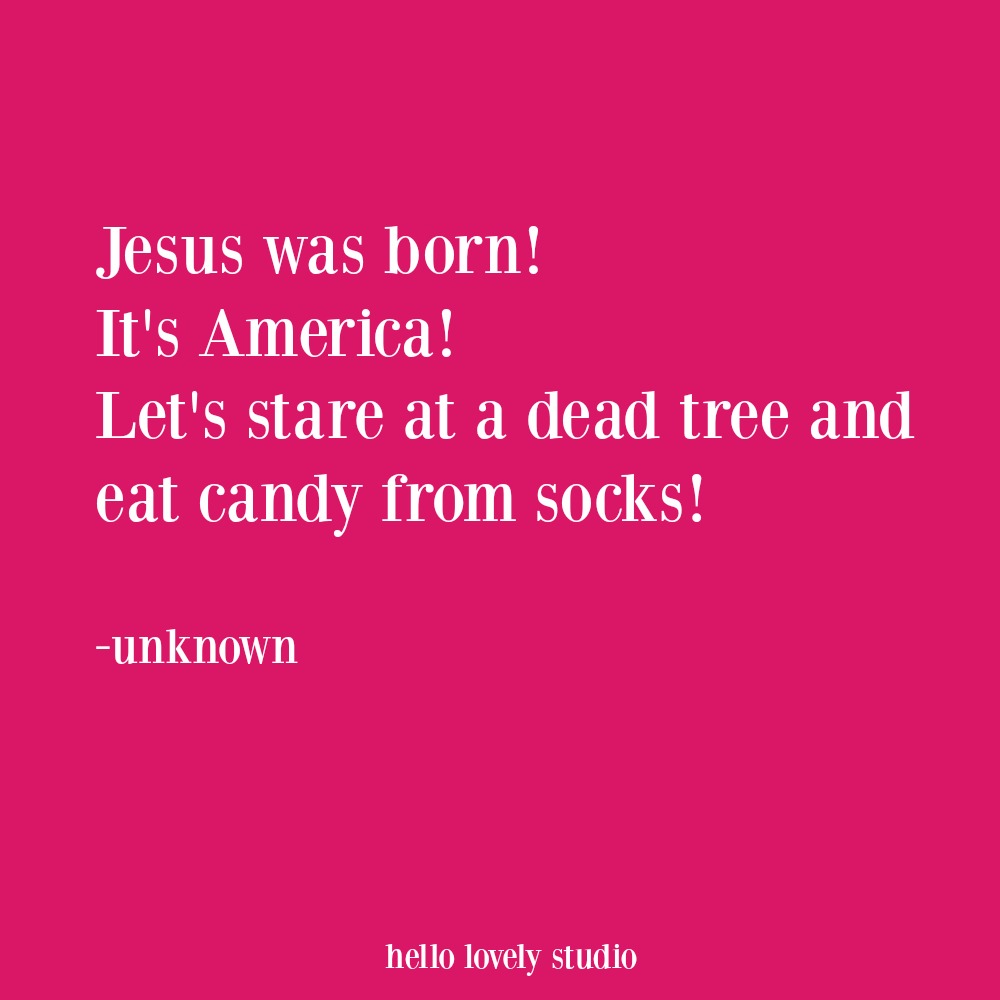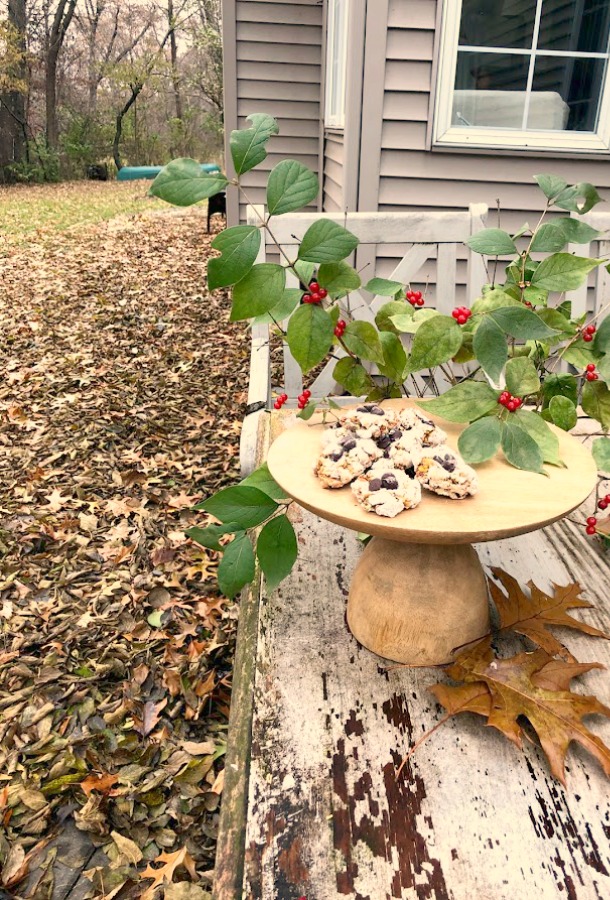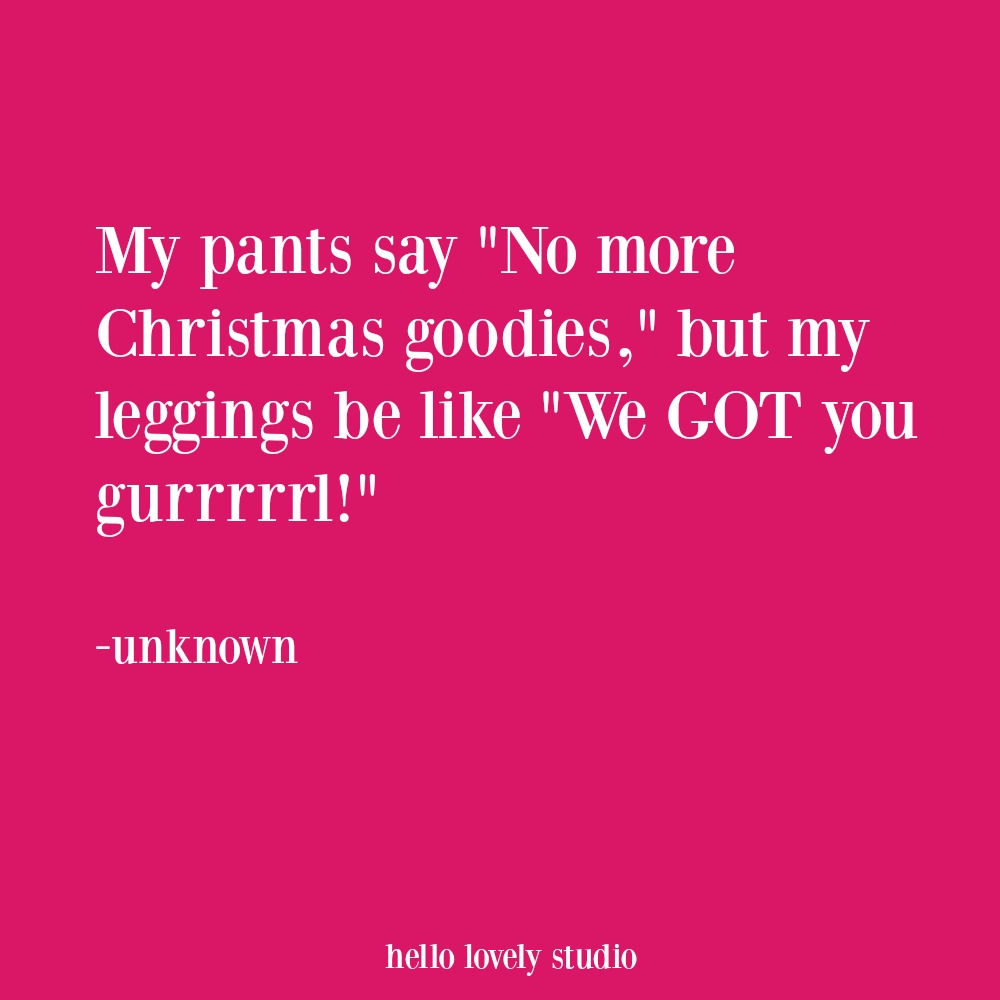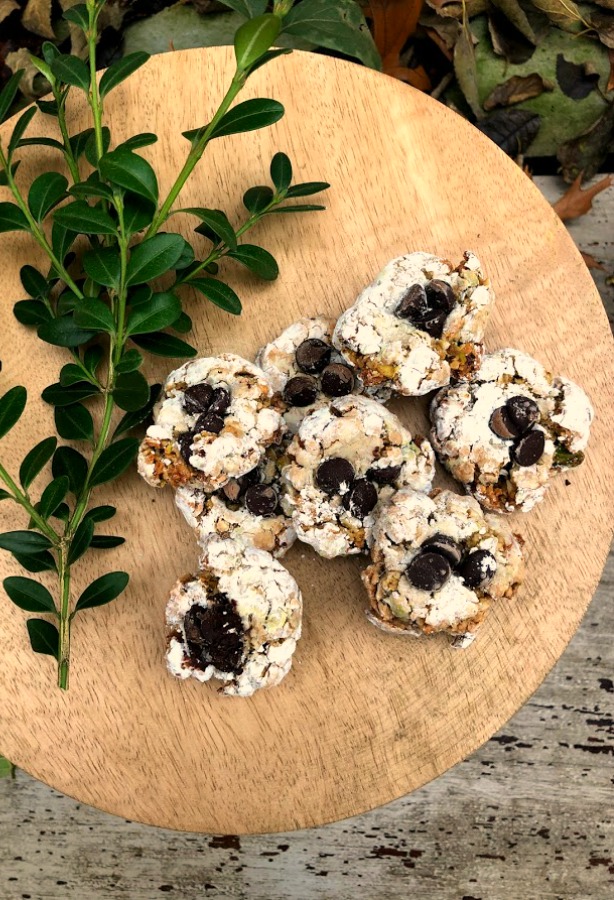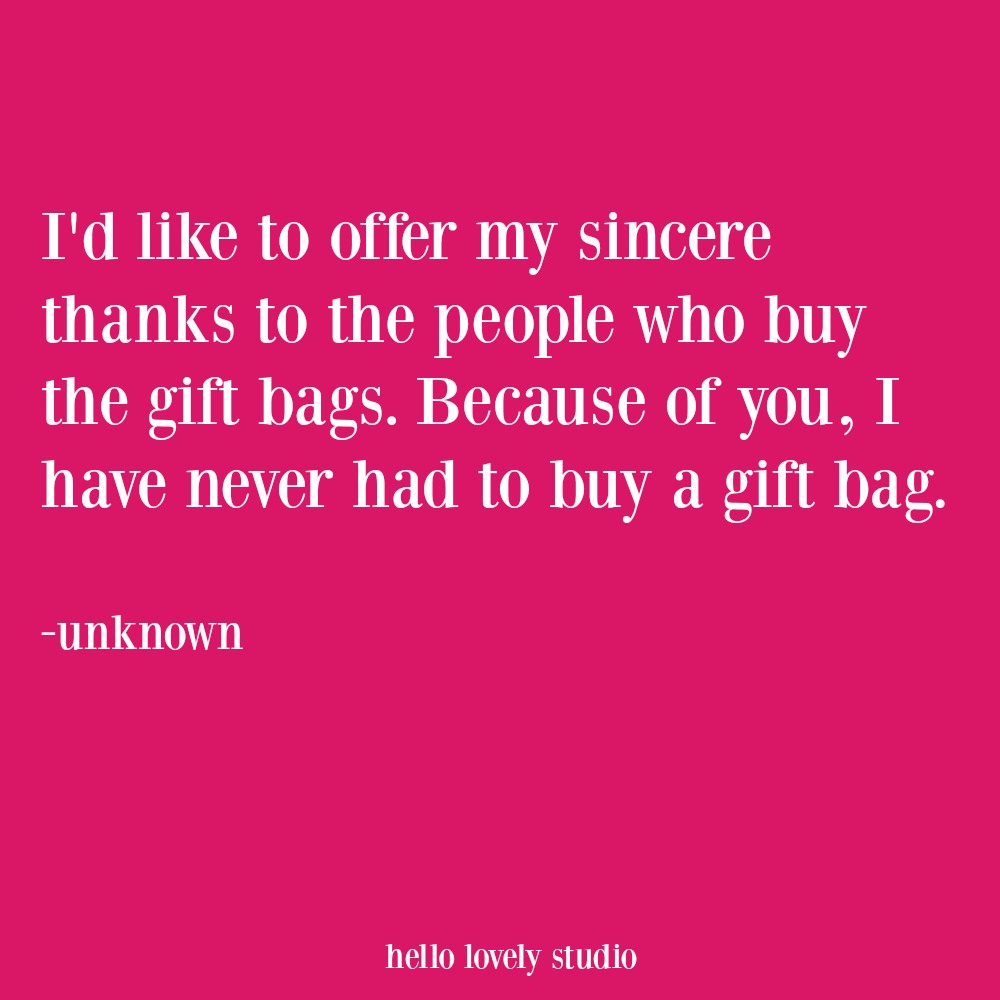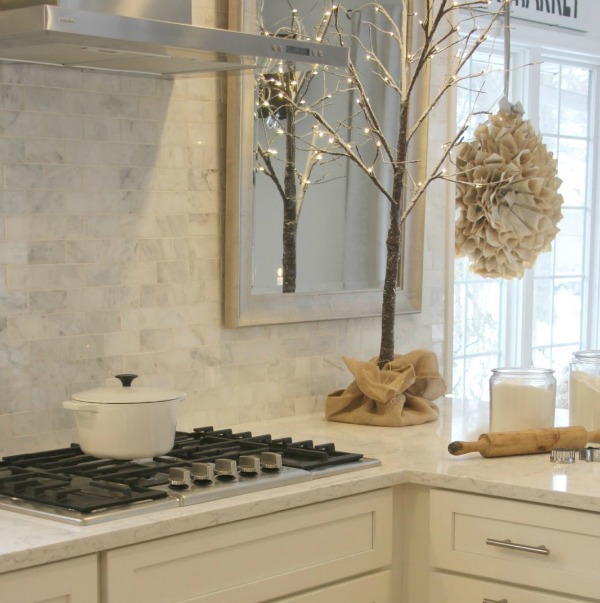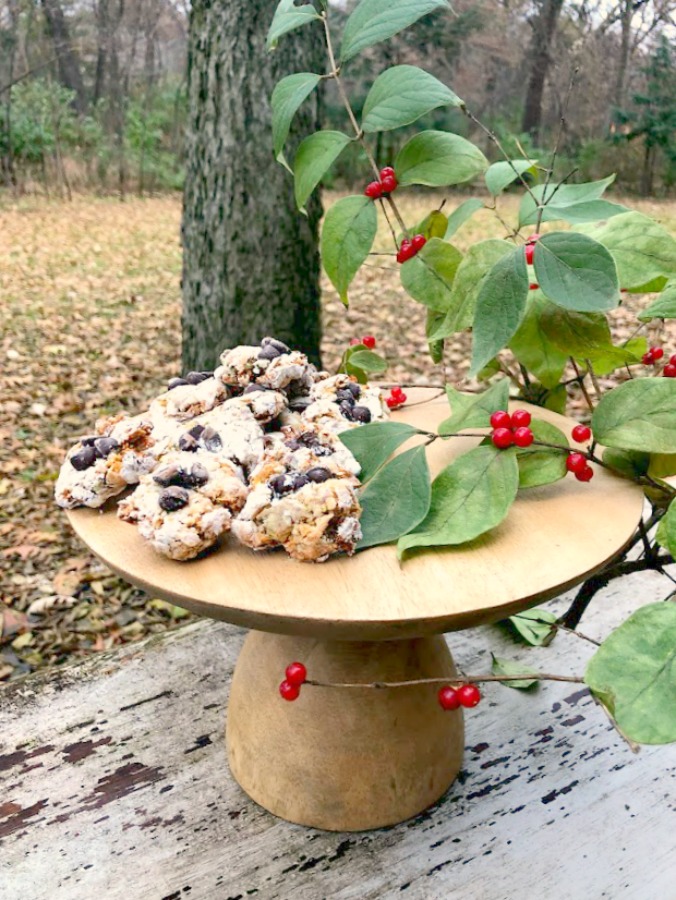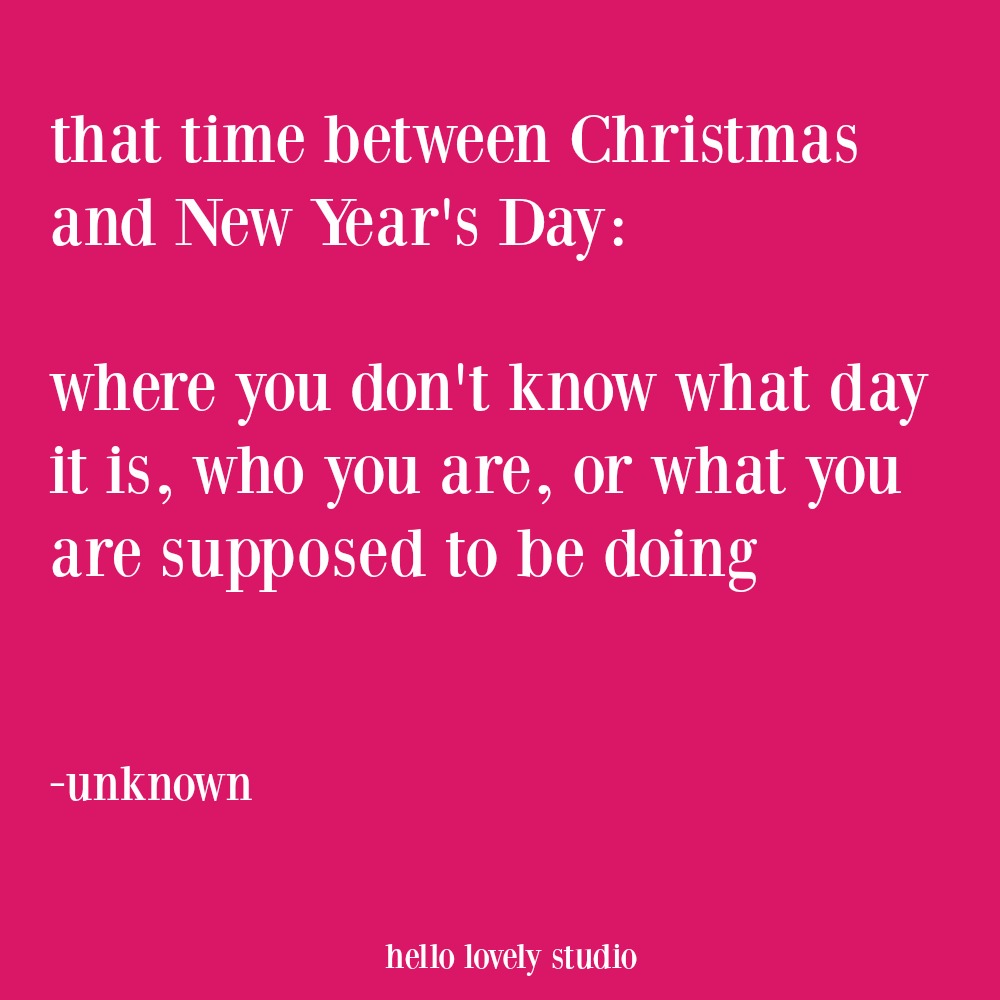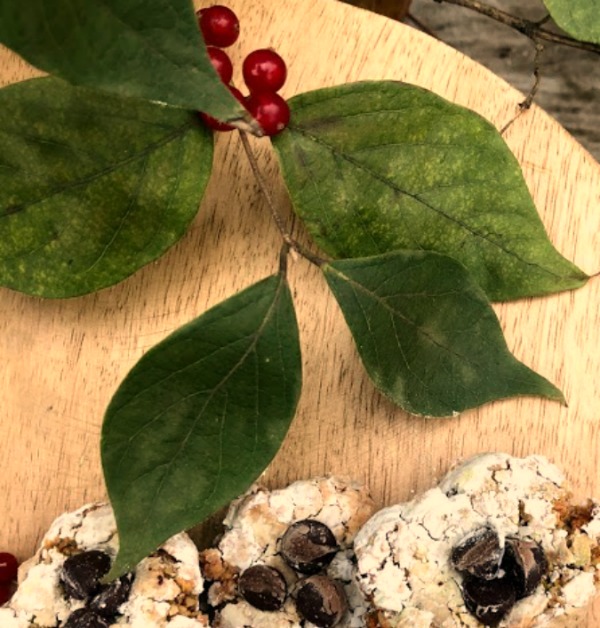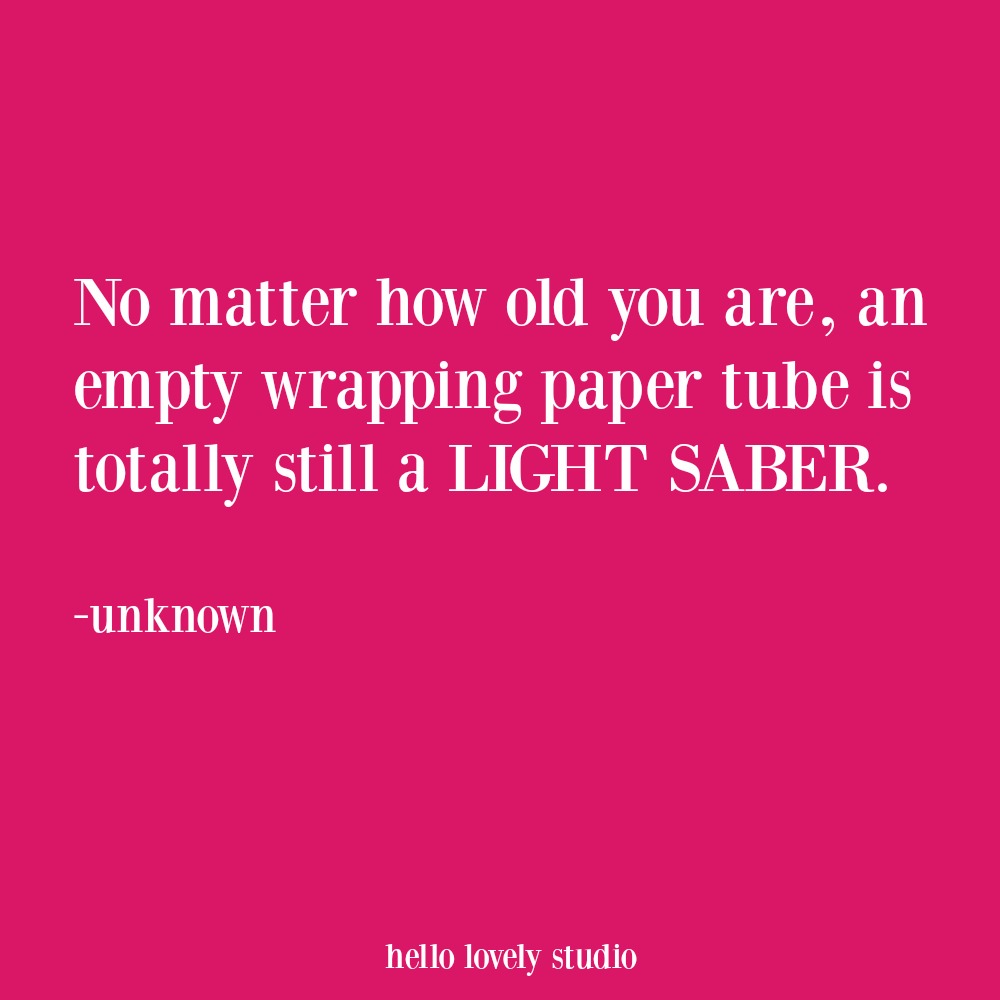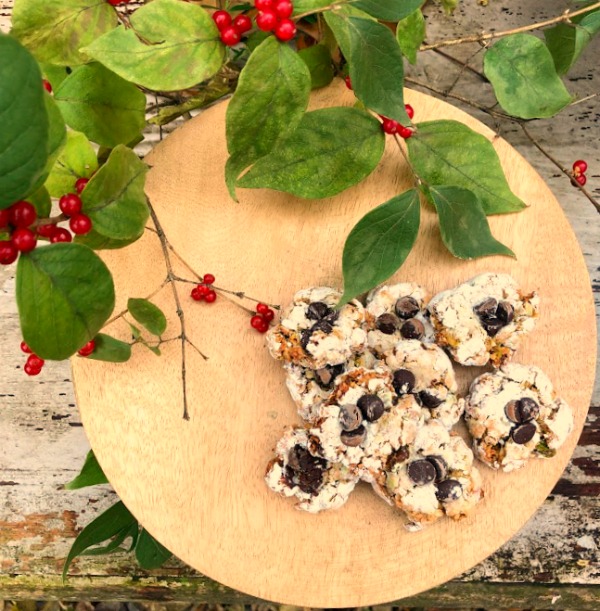 We Pause for an Easy Brunch Recipe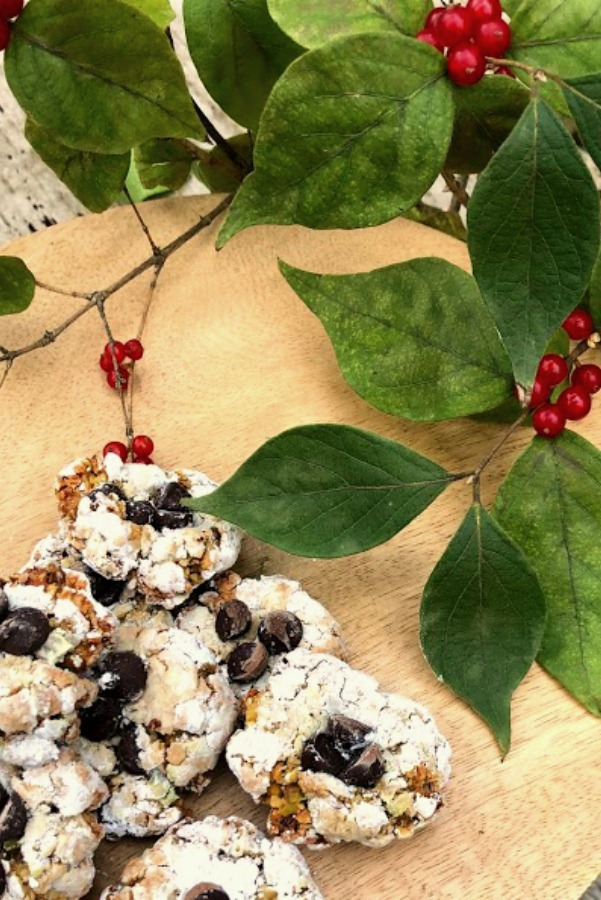 Black Bean Brownie Bites
A few friends who know my love for baking and brownies (a remnant of my past I'm afraid) have suggested I try black bean varieties. I am making these soon and will let you know the results (let me know if you give them a whirl).
For more recipes made by me, see THIS for an appetizer and THIS for my prize winning cookies.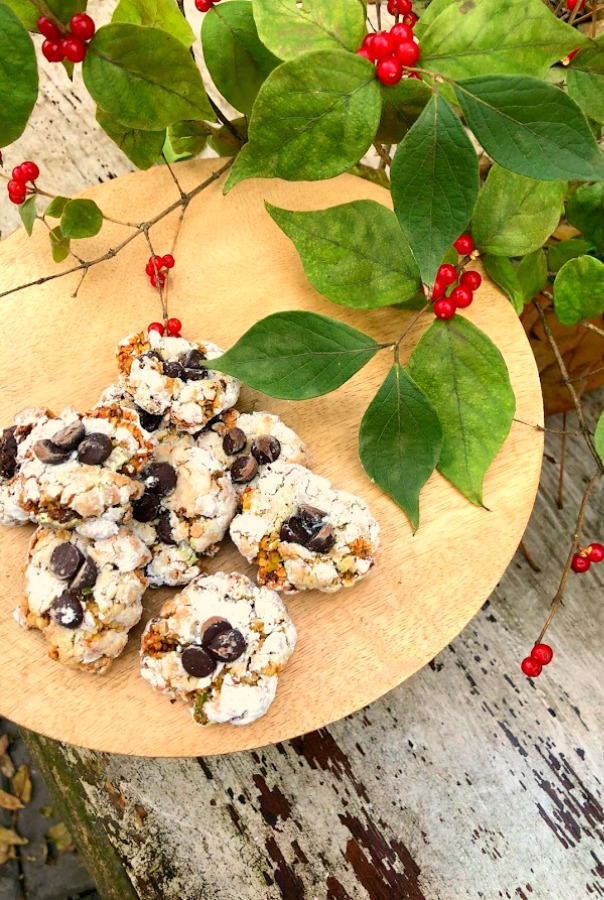 Lovely Holiday Gift Ideas for You & Santa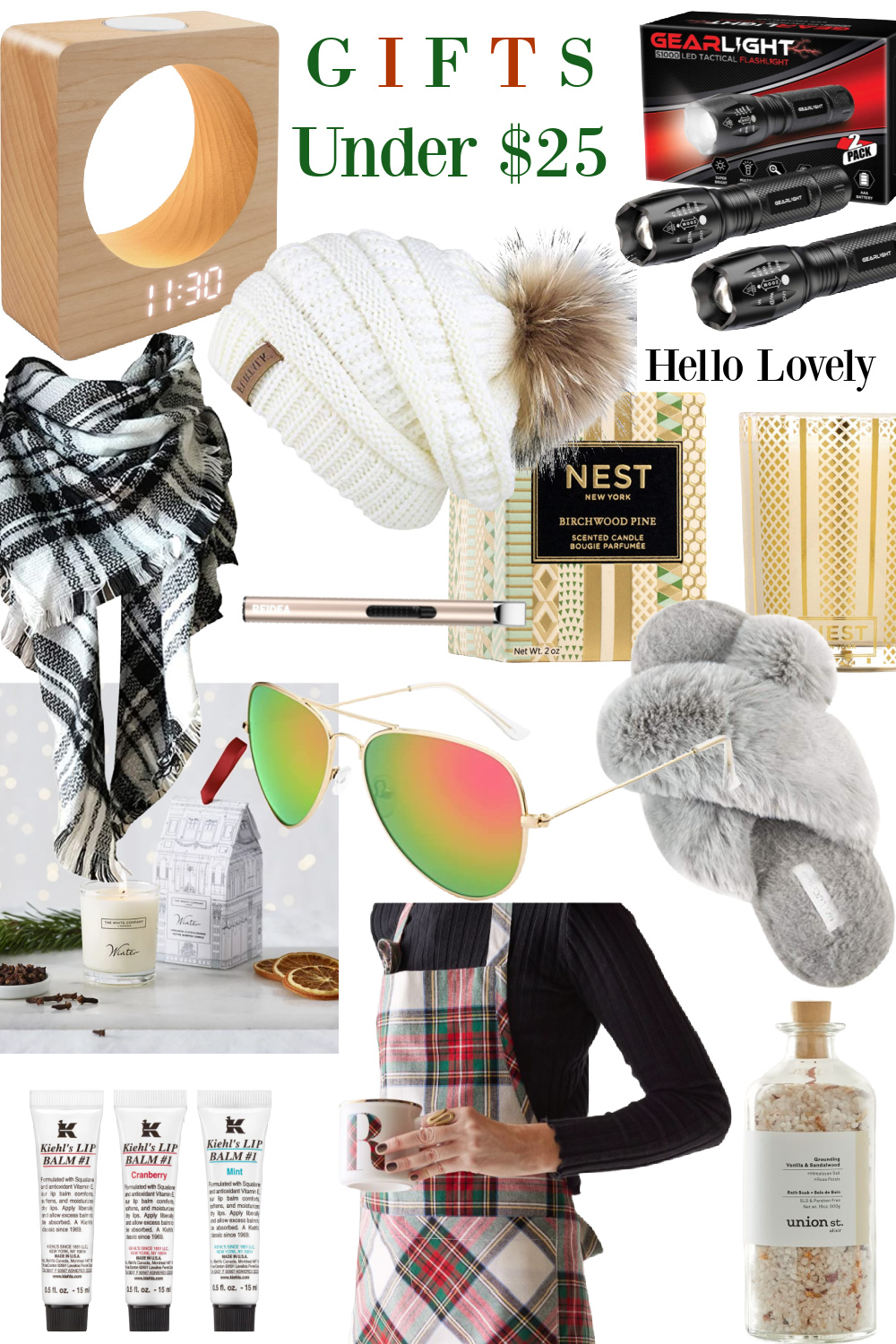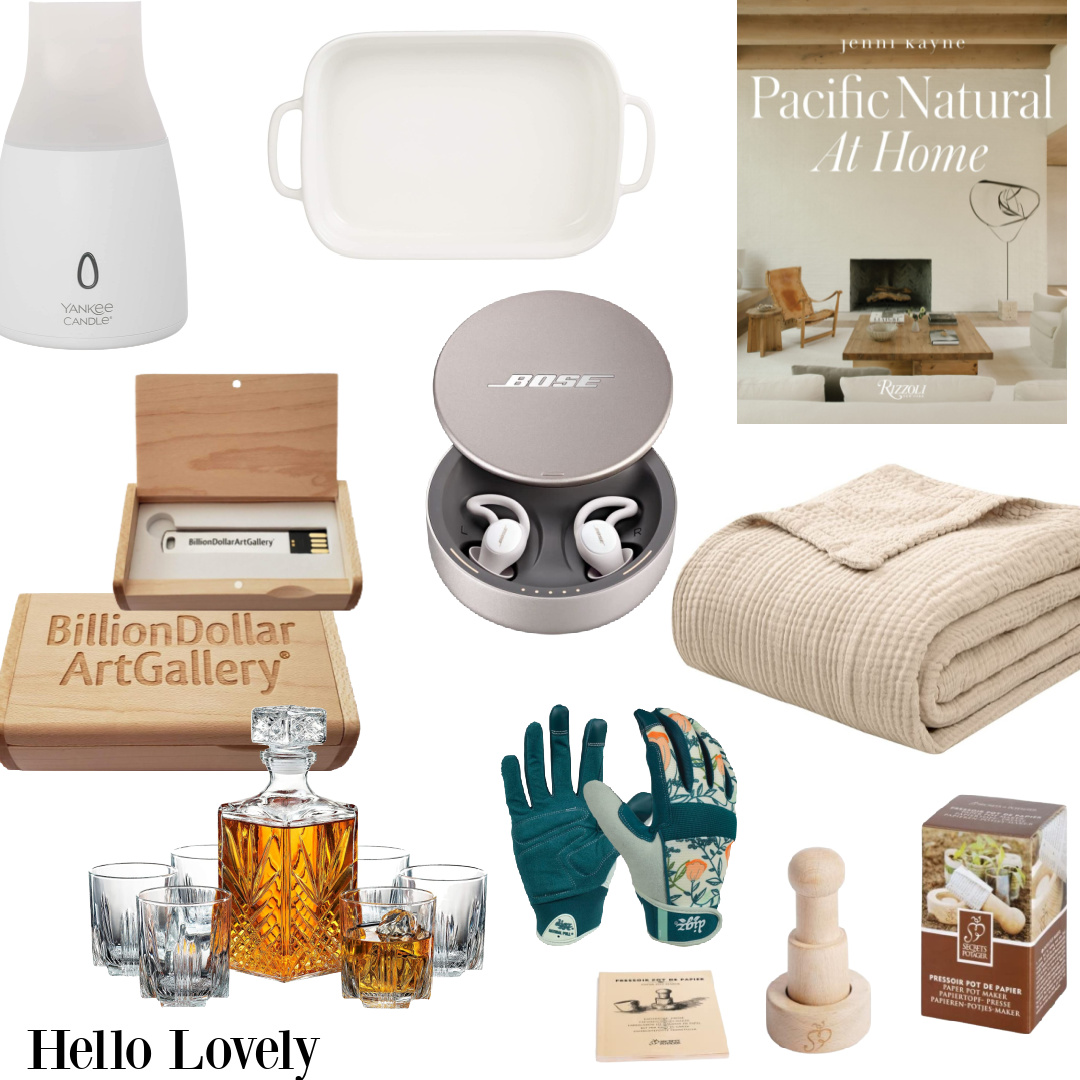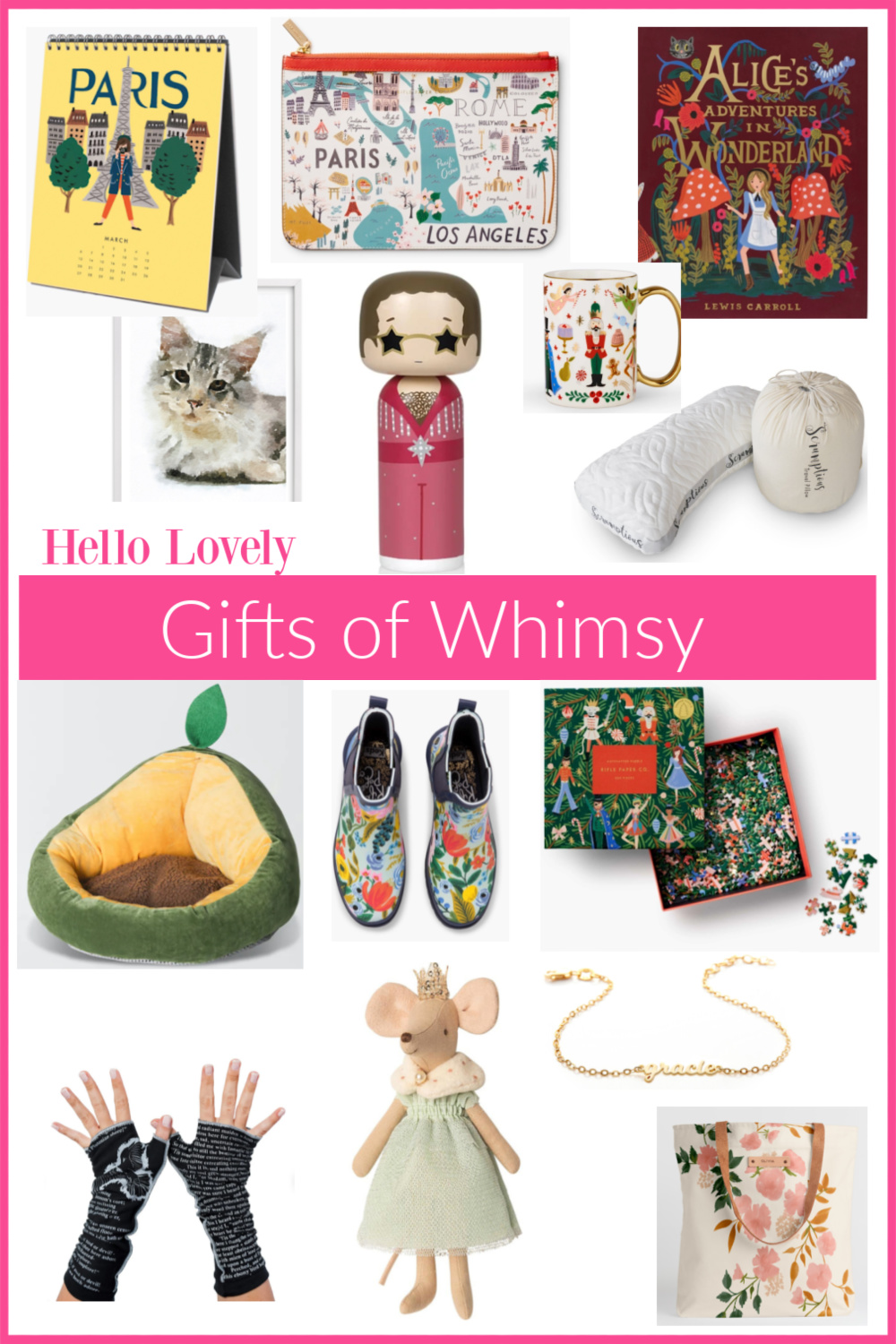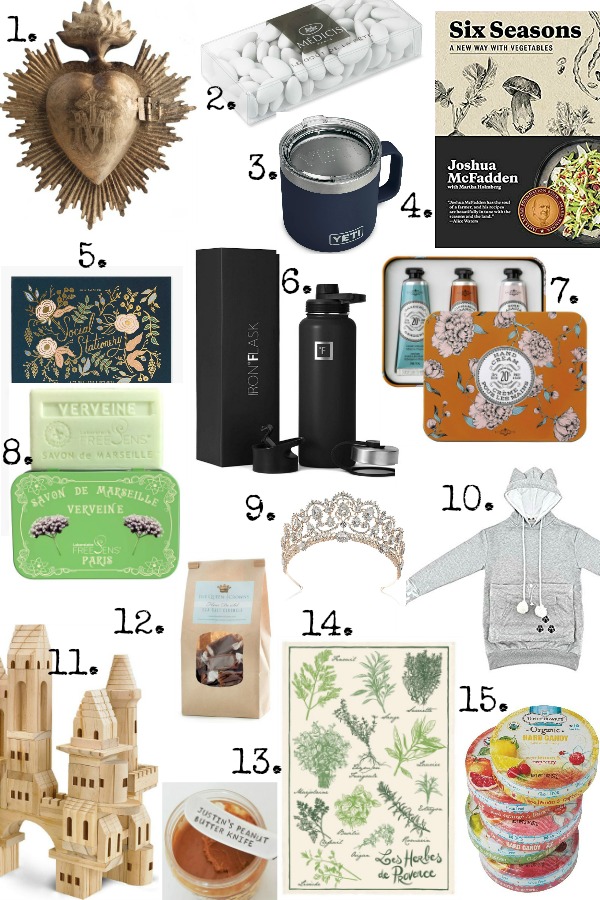 1. Box // 2. Almonds // 3. Mug // 4. Cookbook // 5. Stationery // 6. Sports Bottle //7. Hand Cream // 8. French Soap // 9. Tiara // 10. Pet Pouch Hoodie // 11. Blocks // 12. Caramels // 13. Personalized Spreader // 14. Provence Towel // 15. Organic Candy Tins
If you will be ordering Christmas cards, order the best HERE.
I independently selected products in this post—if you buy from one of my links, I may earn a commission.
Peace to you right where you are.
-michele
Shop for items you already intended to buy on Amazon RIGHT HERE, and also find home decor here to keep decor inspiration flowing on Hello Lovely!
Hello Lovely is a participant in the Amazon Services LLC Associates Program, an affiliate advertising program designed to provide a means for sites to earn fees by linking to Amazon.com and affiliated sites.