If it seems I once again developed amnesia for Halloween and Thanksgiving, hopping straight to Christmas as soon as the leaves bean to turn…yep, you have my number, mama! My personal life with its chaos and challenges means I can only seem to find time for a wee bit of decor curation. (And add to that – I am not sure I will feel better 'til Christmas!). Today's Charming French Country Holiday Decorating are sweet Euro-inspired festive finds.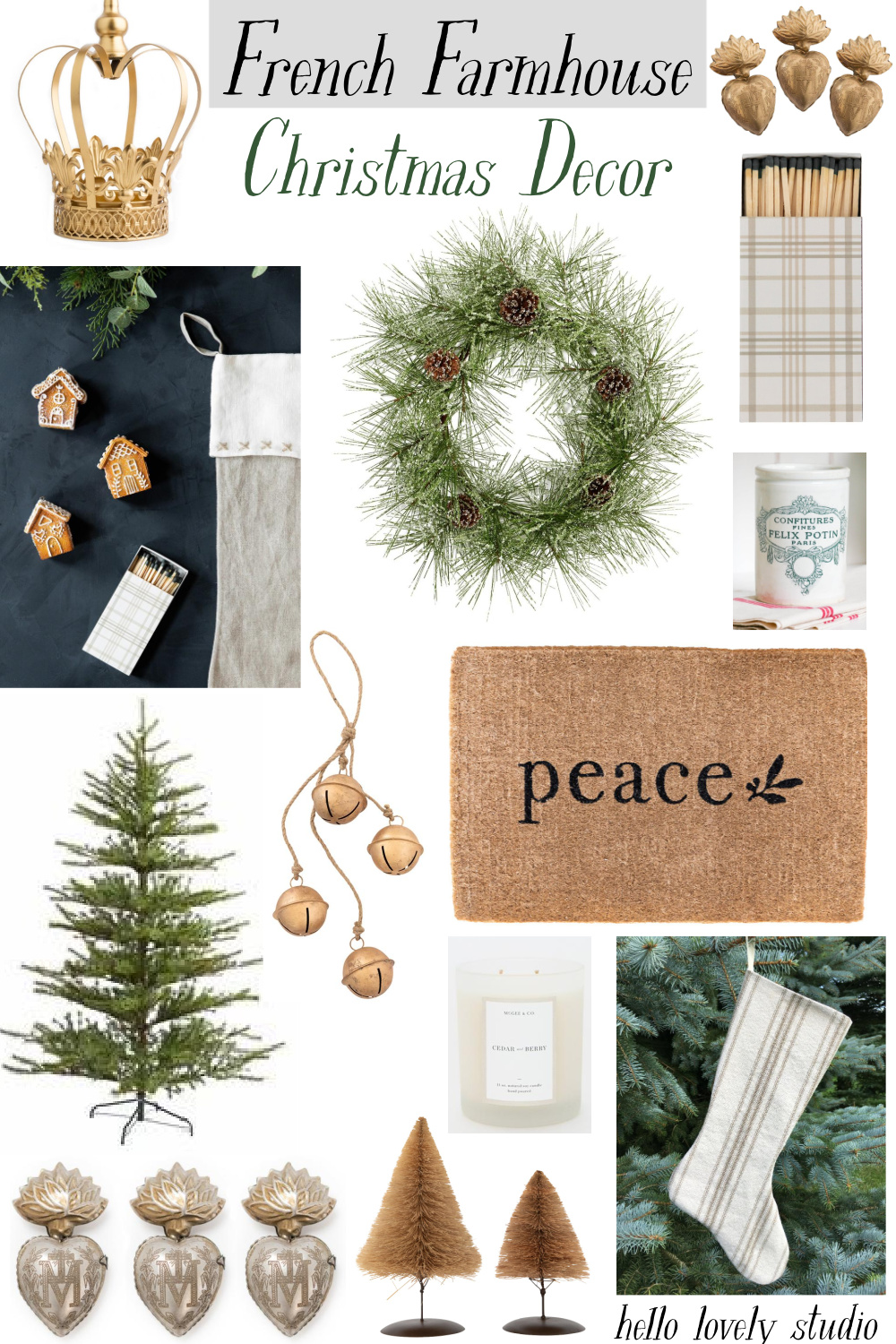 I independently selected products in this post—if you buy from one of my links, I may earn a commission.
Charming French Country Holiday Decorating Finds
I always intend to post a little tricker-treatery-whimsy, but as a blogger in a competitive realm, Pinterest seekers want their holiday inspiration flowing all year round!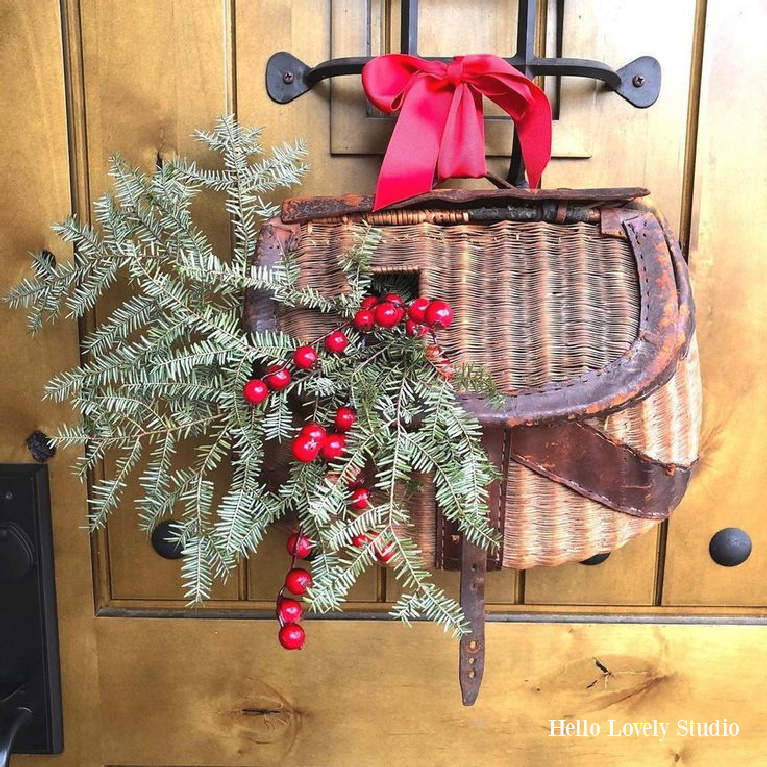 Here's a cozy pumpkin for my FALL lovers who love to savor the season…
As far as Thanksgiving topics, I simply need more time to get centered to create gratitude-themed content.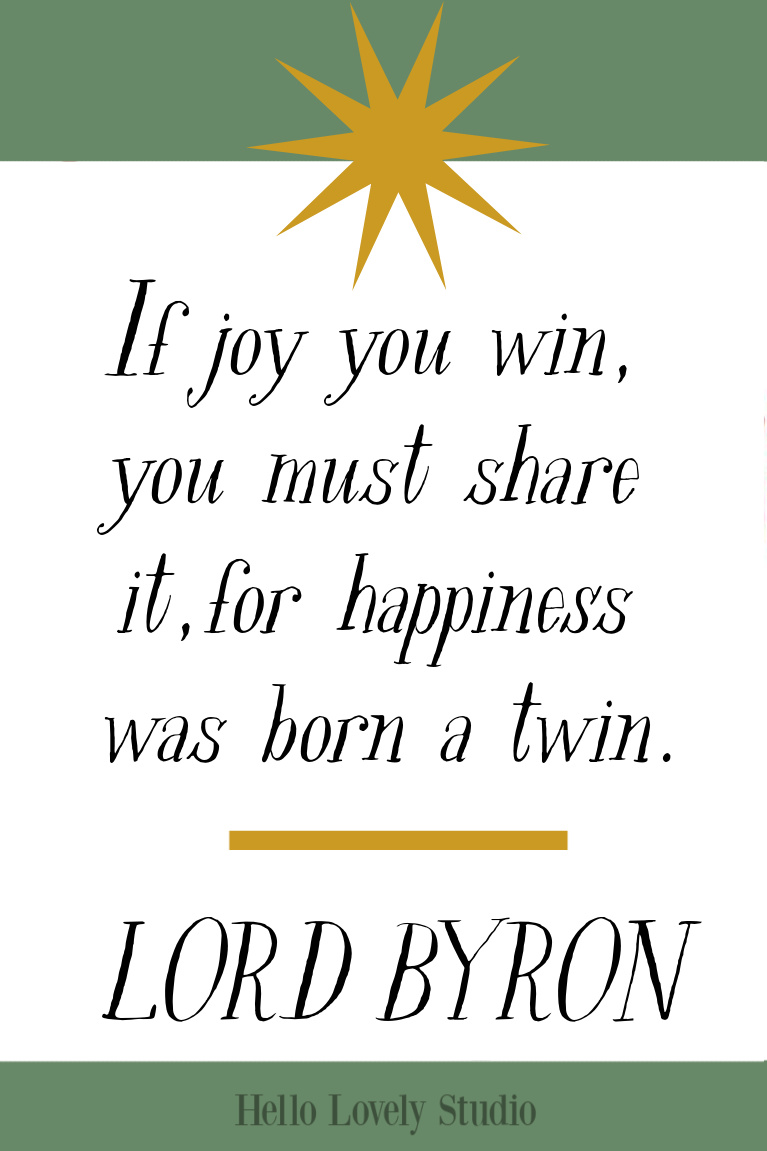 Please know that even though in my heart of hearts I want to devote to those topics, it isn't realistic given my limitations.
Royally Sweet Centerpiece Idea
Last year, the milagro heart boxes I recommended from this etsy seller were a hit, and there are plenty of other winning finds in the shop. This crown can top cakes, be filled with flowers and greenery, hang from a chandelier, decorate a mantel…so many festive possibilities.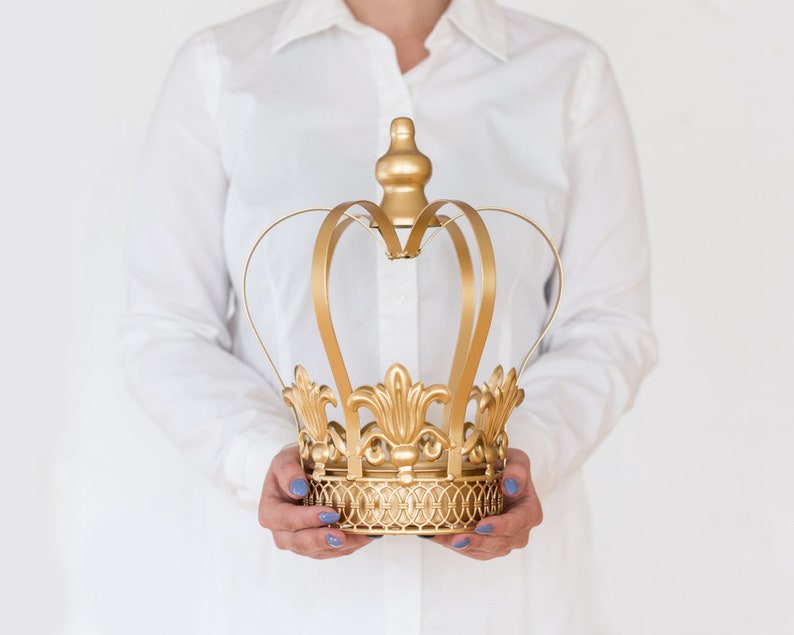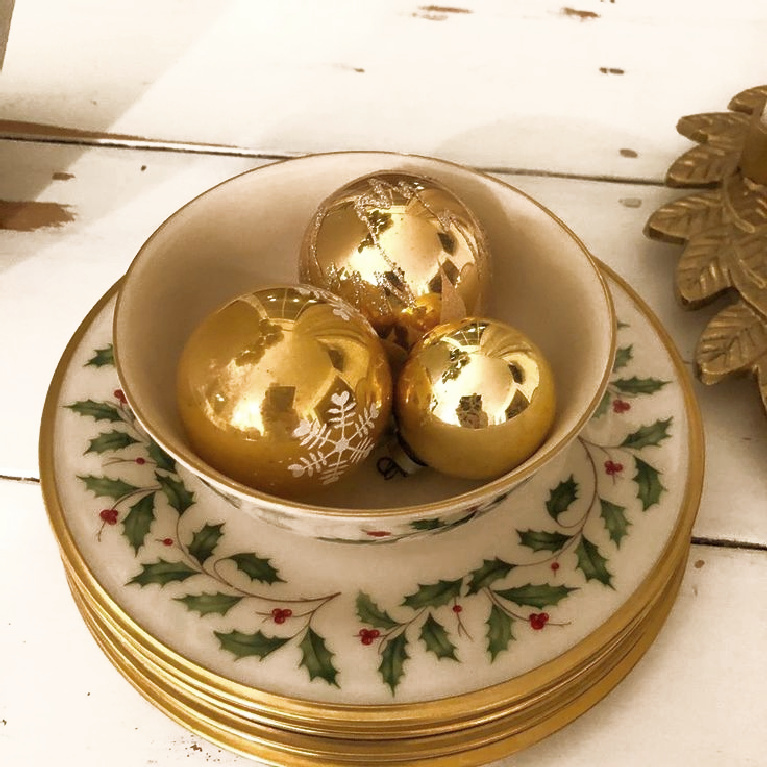 Christmas Tree Bling & Beyond
These inexpensive metal hearts are so perfect for French inspired vignettes, and I would love to see how you style them. While they add instant age and character to any tabletop, I can also imagine them dangling from ribbon with stockings hung by the chimney with care.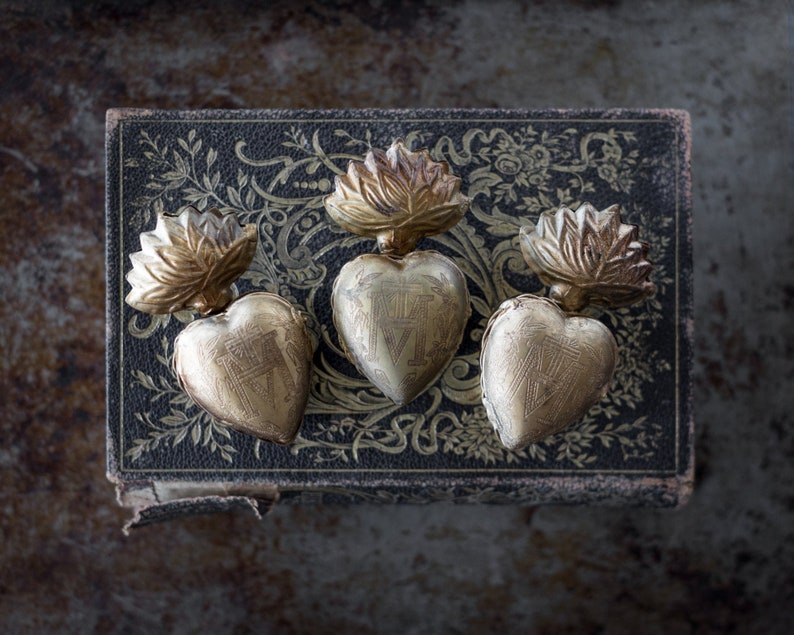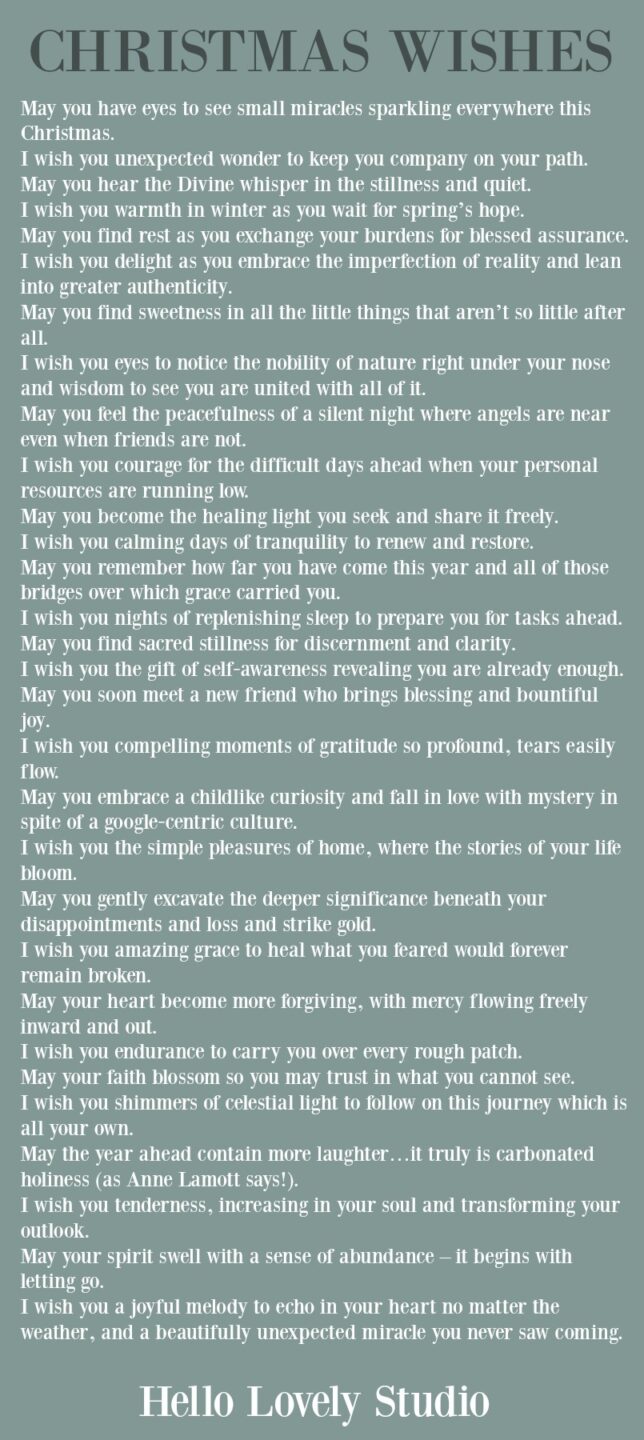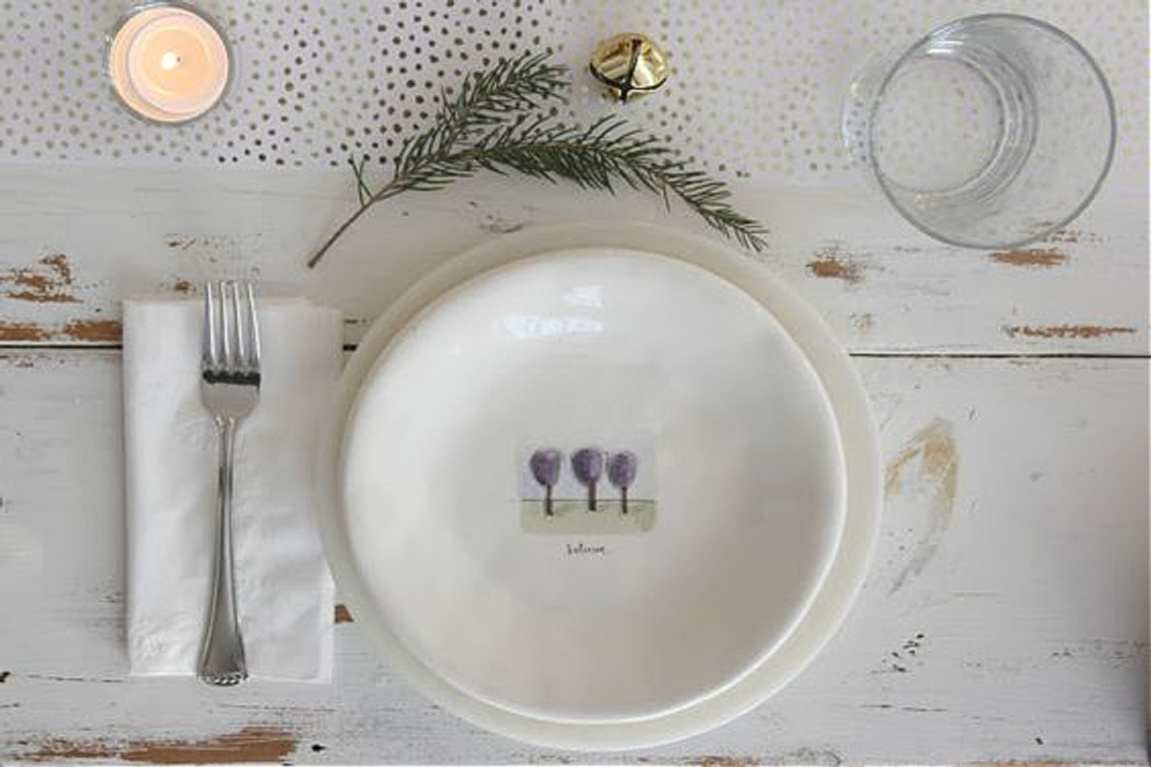 Architectural Eye Candy
There's something so soothing and sweet about simple combinations like gingerbread houses and fresh greenery. These ornaments bring a timeless, nostalgic, home-y look to a little tabletop tree or look splendid on their own massed on a fireplace mantel. They even inspire me to create my own little gingerbread cottages to display…because why do we think they need to be a certain size when this "fun size" is so dang adorable?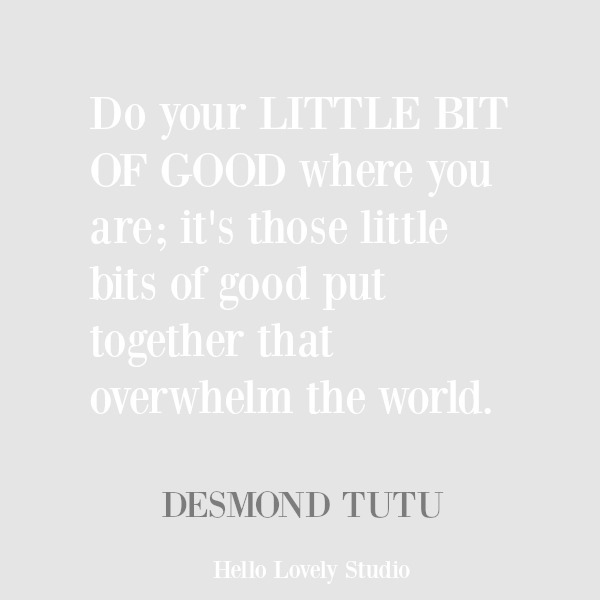 Christmas Wreath
They look perfect everywhere, and I think this one would be amazing with white silk ribbon suspended on a mirror. While fresh greenery is wonderful, each year in January, as I begin sweeping and vacuuming needles from the floor…I think EVERLASTING HAS ITS CHARMS!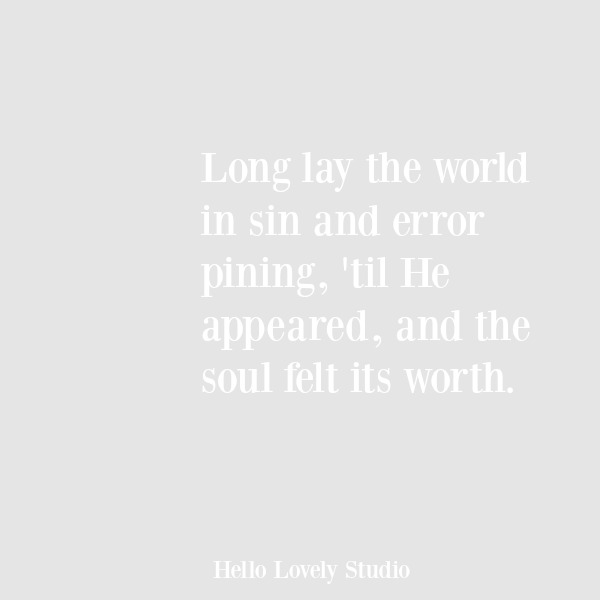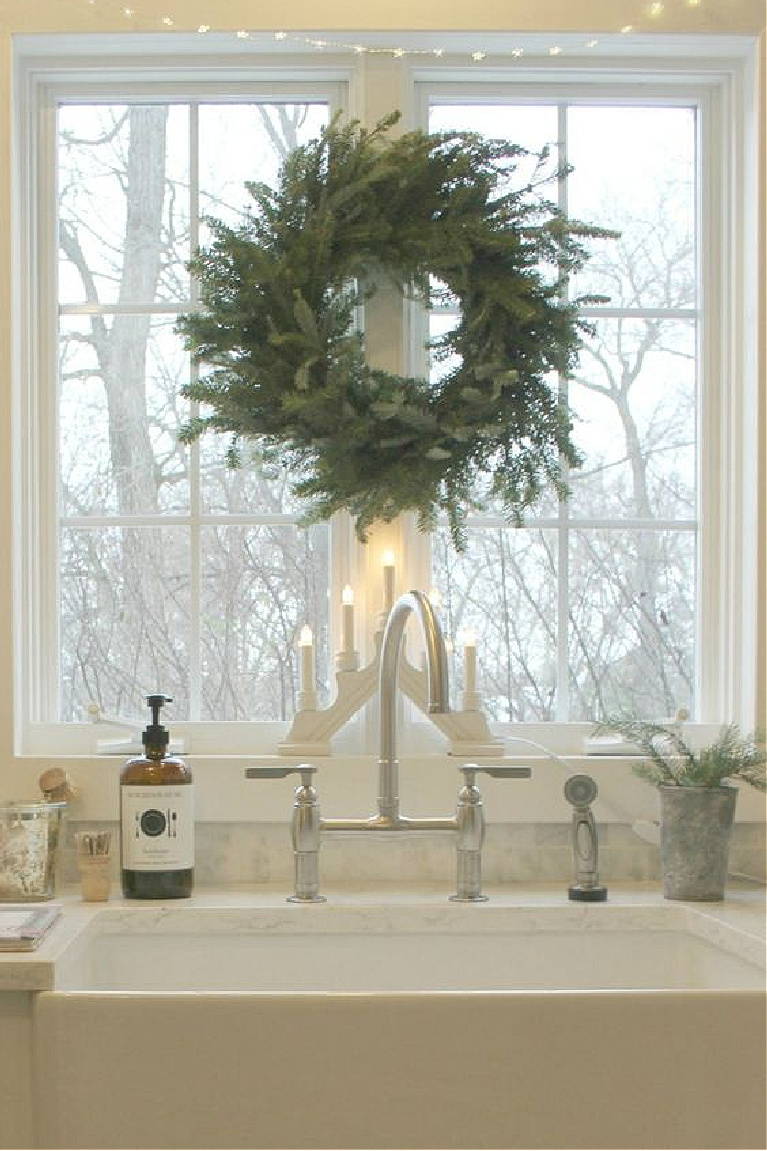 Mad for a Plaid Matchbook
It's the little things!!!! Oh, McGee, you are geniuses over there!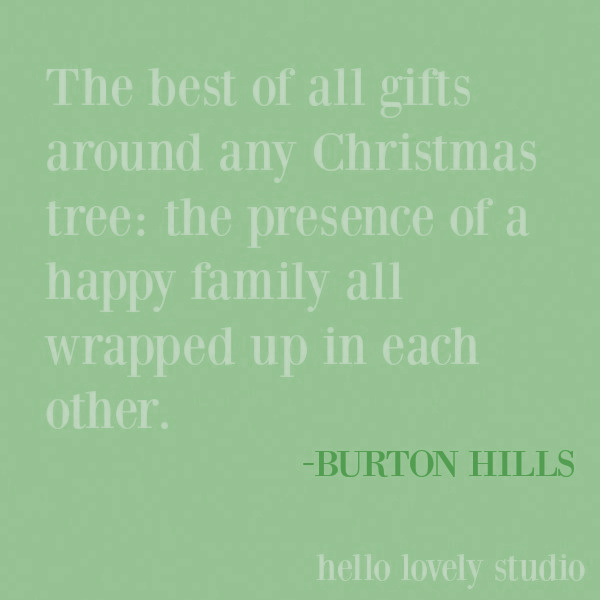 Vintage French Jam Jars
Not long ago at a vintage market with my sister, I spotted one of these Felix Potin Paris crocks in a large size with amazing patina at a super-sized price of $350. Apparently, they are getting harder to come by! So if you are lucky enough to snag one, the green is so perfect for the holidays!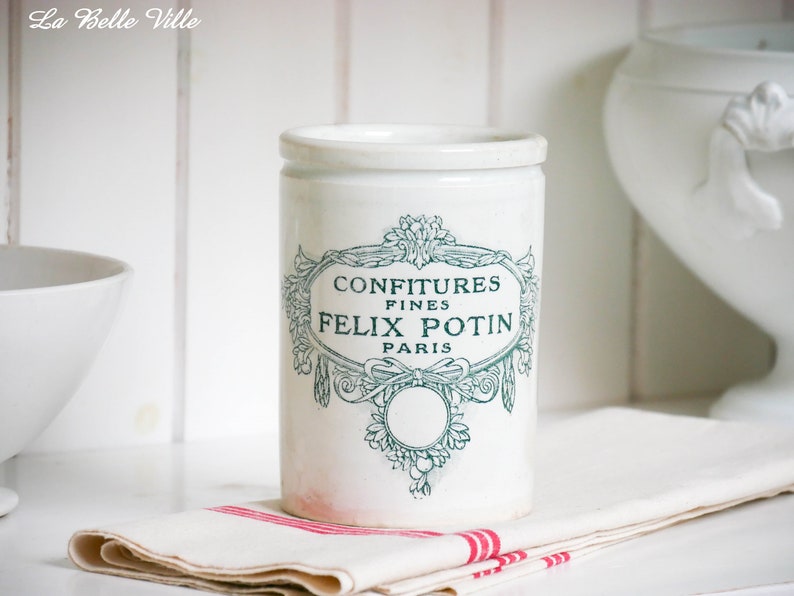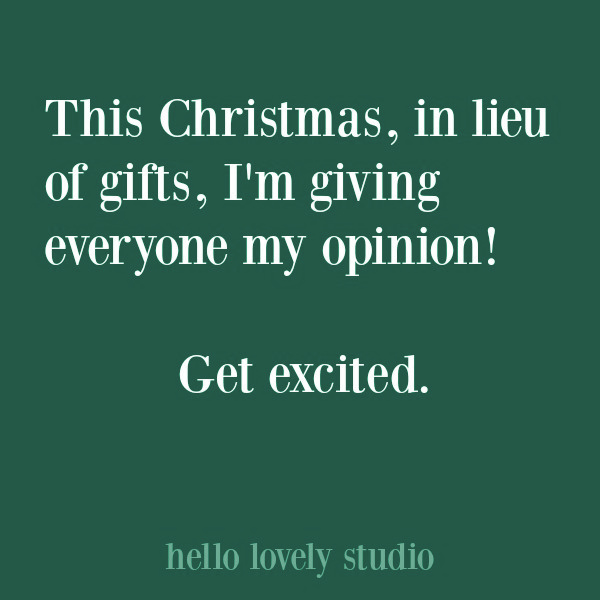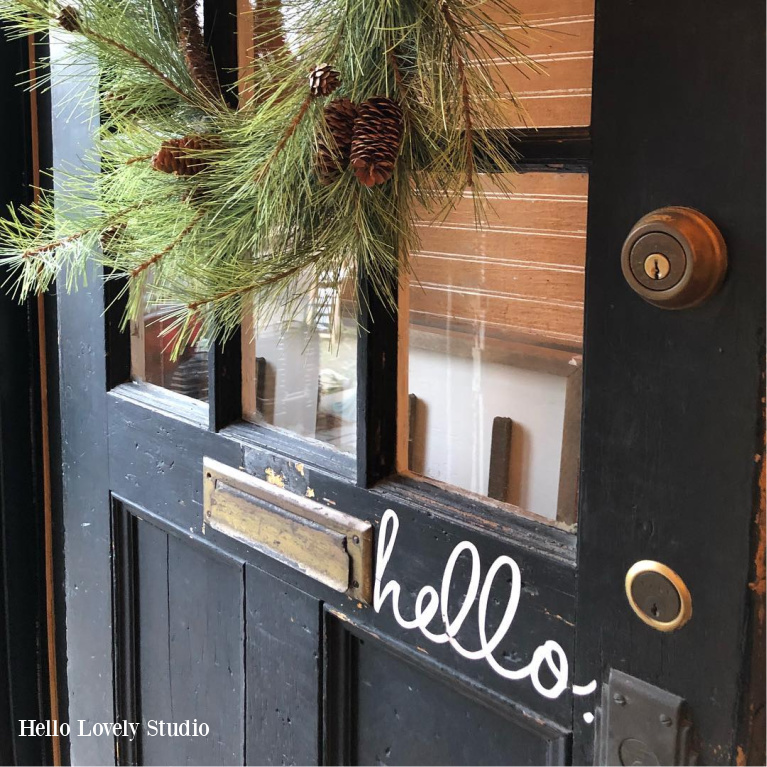 Christmas Trees That Look Impossibly Real
Which is it for you…a real tree, everlasting tree or no tree at all?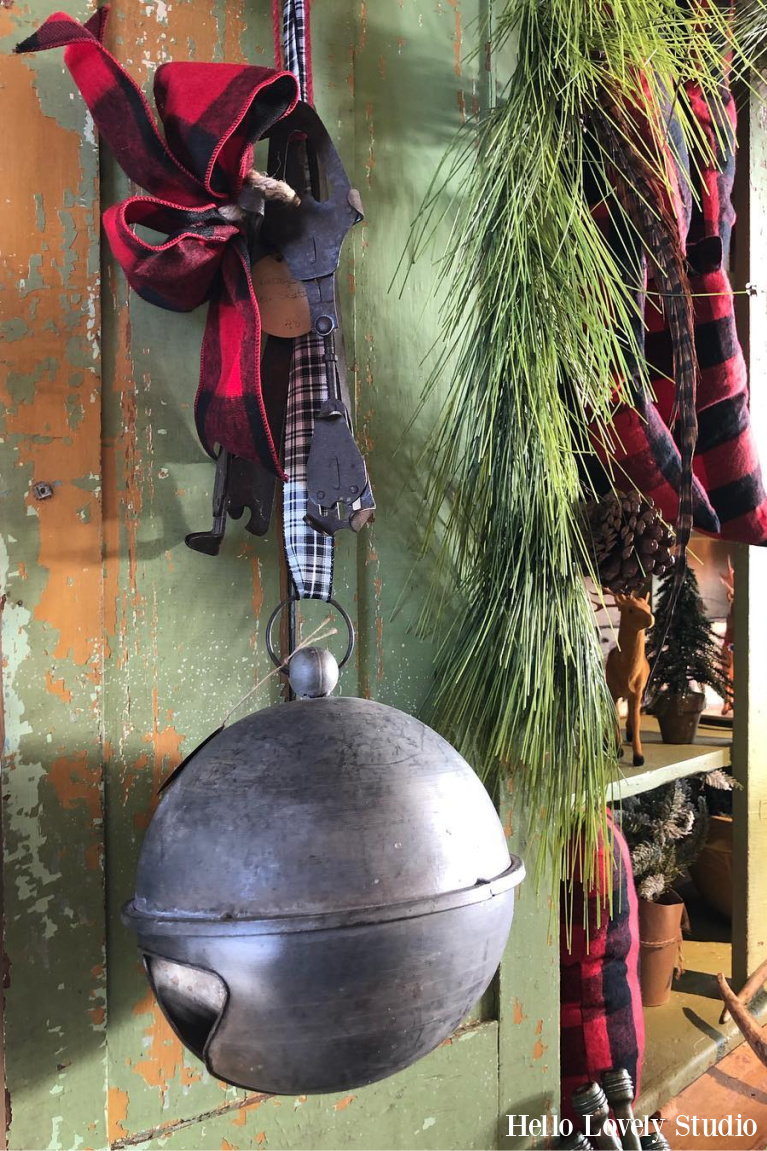 Christmas Bells are Timeless
Whether your style is French, farmhouse, traditional, classic or eclectic, bells like this from ribbon or rope are just so dope! (Look, mom, I'm blogging like a Millennial.)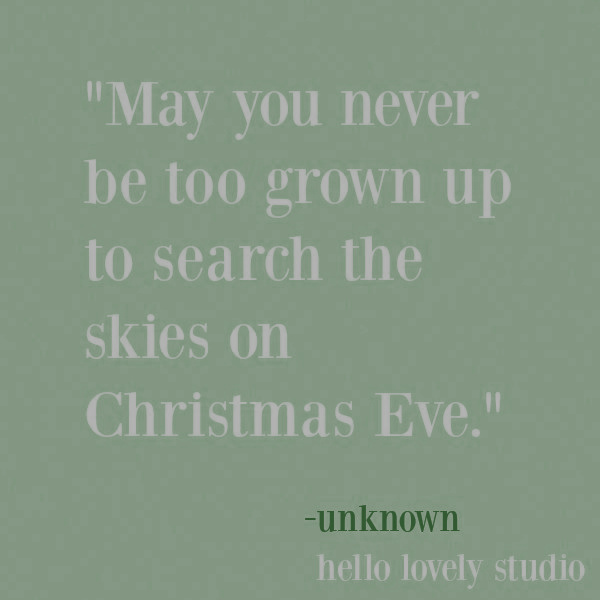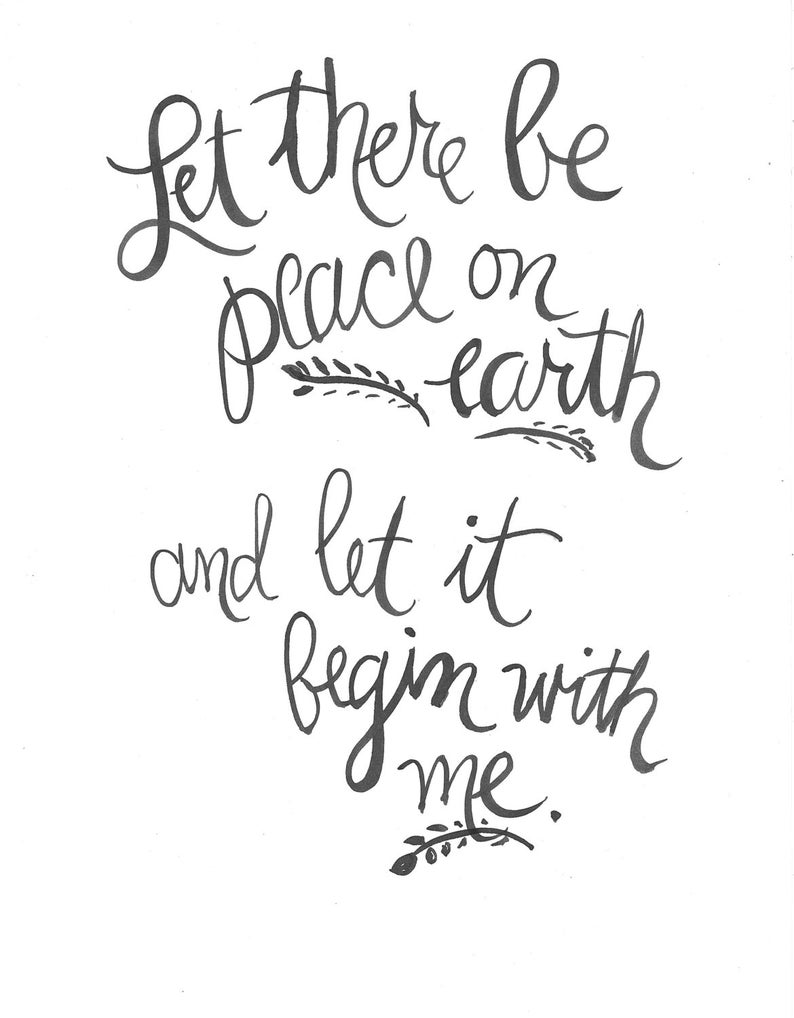 Step into Peace
The only thing that could make this doormat more irresistible to me is if there was also a French translation with the English. So pretty!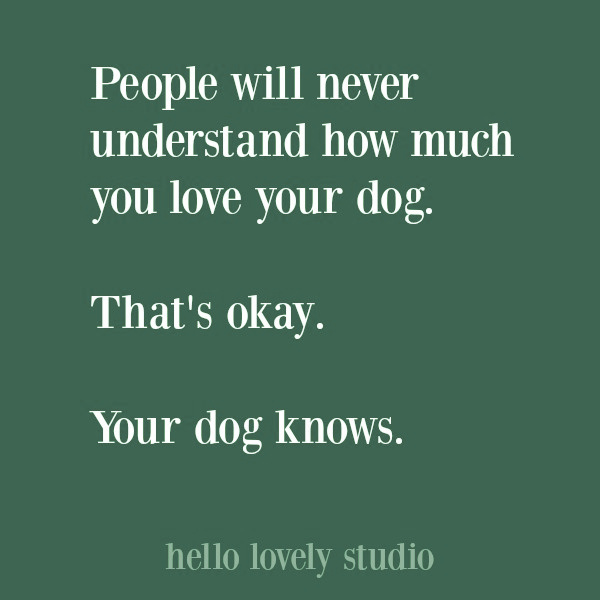 Cedar & Berry Fragrance
The scents of Christmas are something I never neglect in our home as they are KEY for releasing dopamine in my membranes and taking me back to a simpler time. What fragrance does it for you? Oranges? Cloves?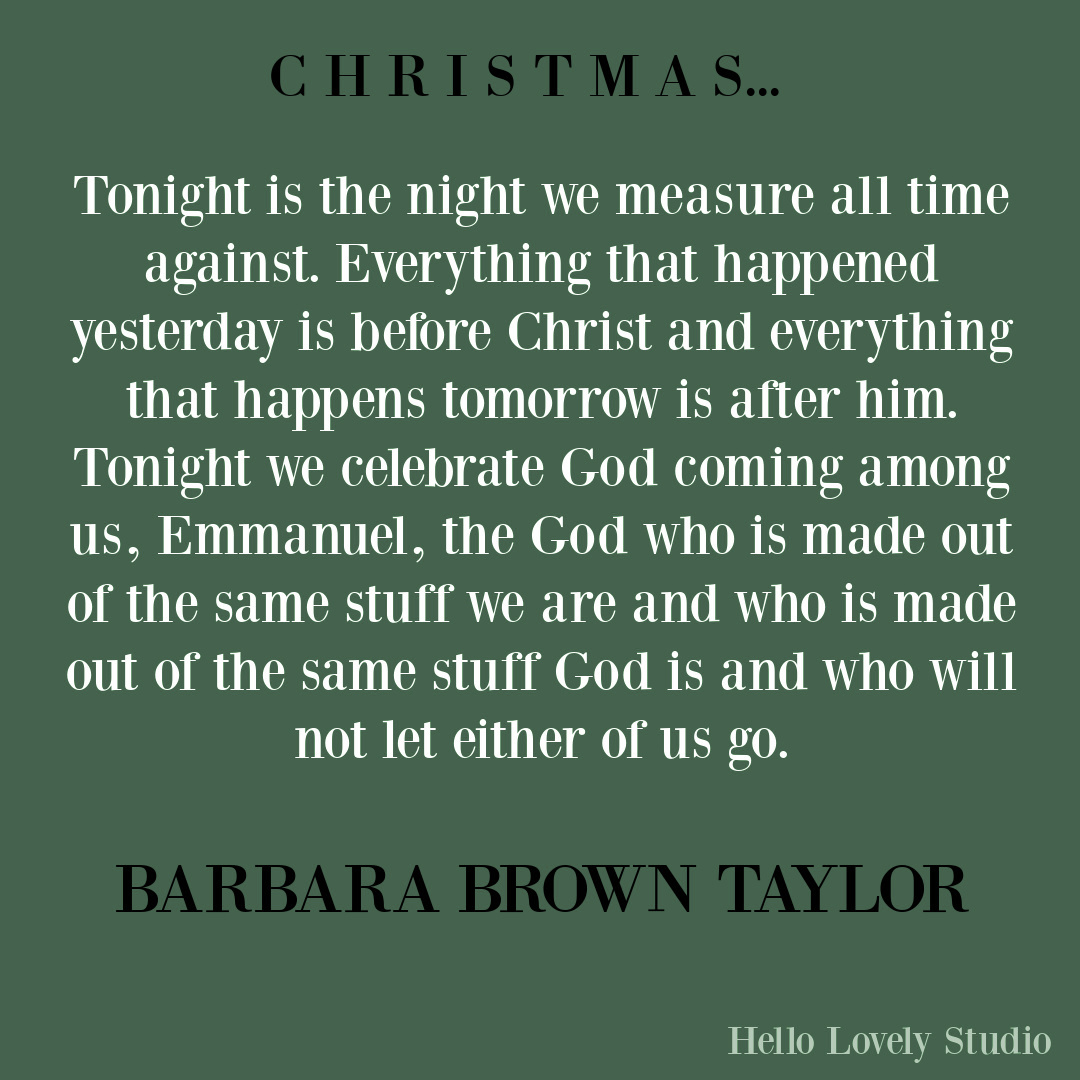 Silver Milagro Magic
These beauties make wonderful little gifts or adornments ON a gift.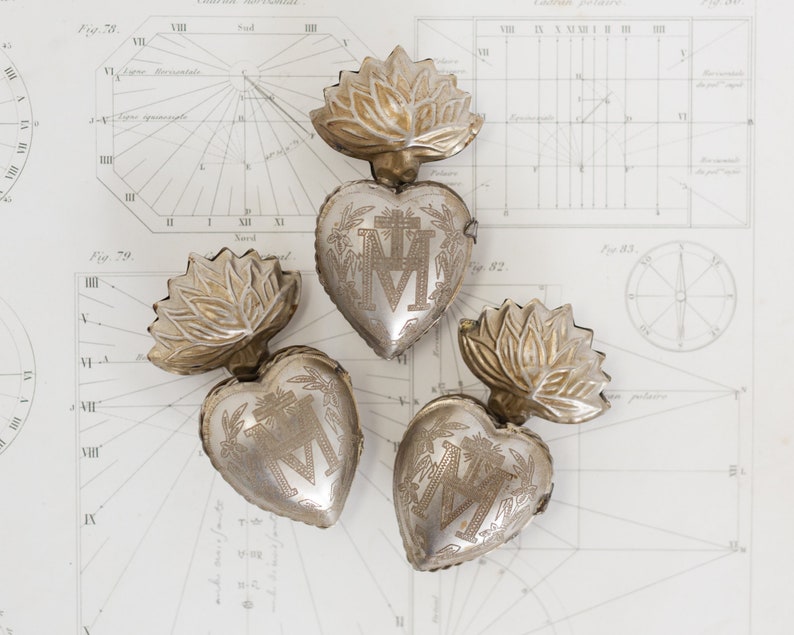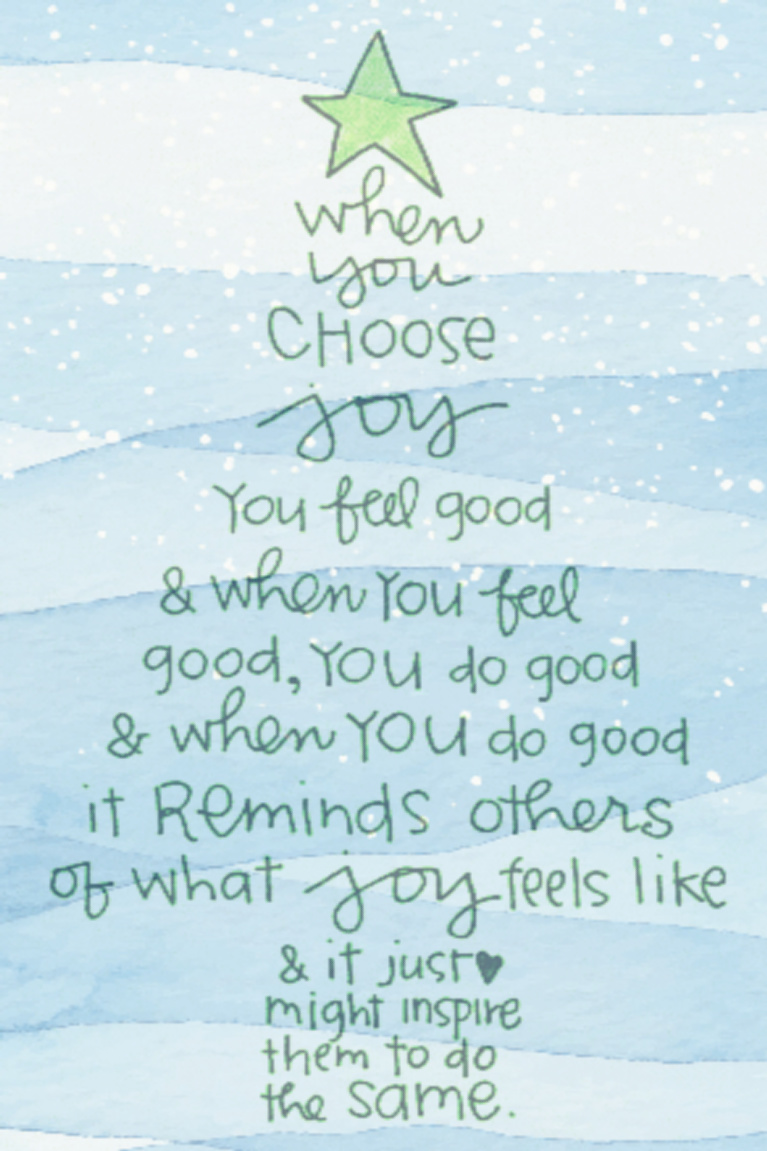 Bottle Brush Trees
While I see these everywhere at Christmastime, it is not always easy to find quality examples in a natural color like this.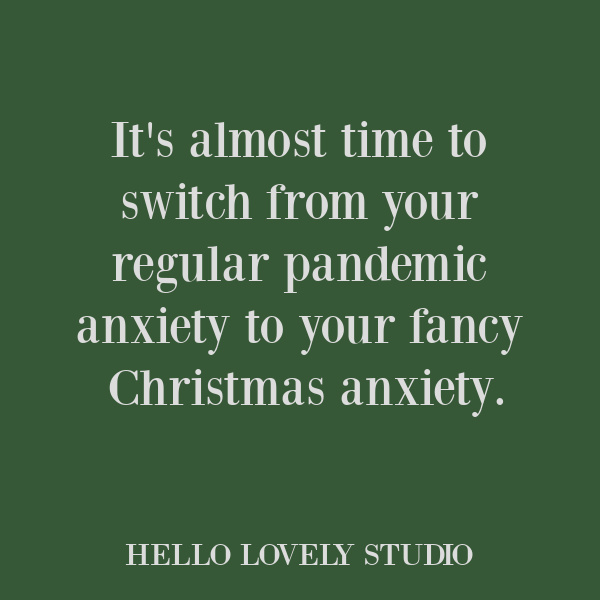 Christmas Stockings
I thought these simple striped stockings were perfect for a French inspired Christmas mantel, and there is just something so special about buying handmade!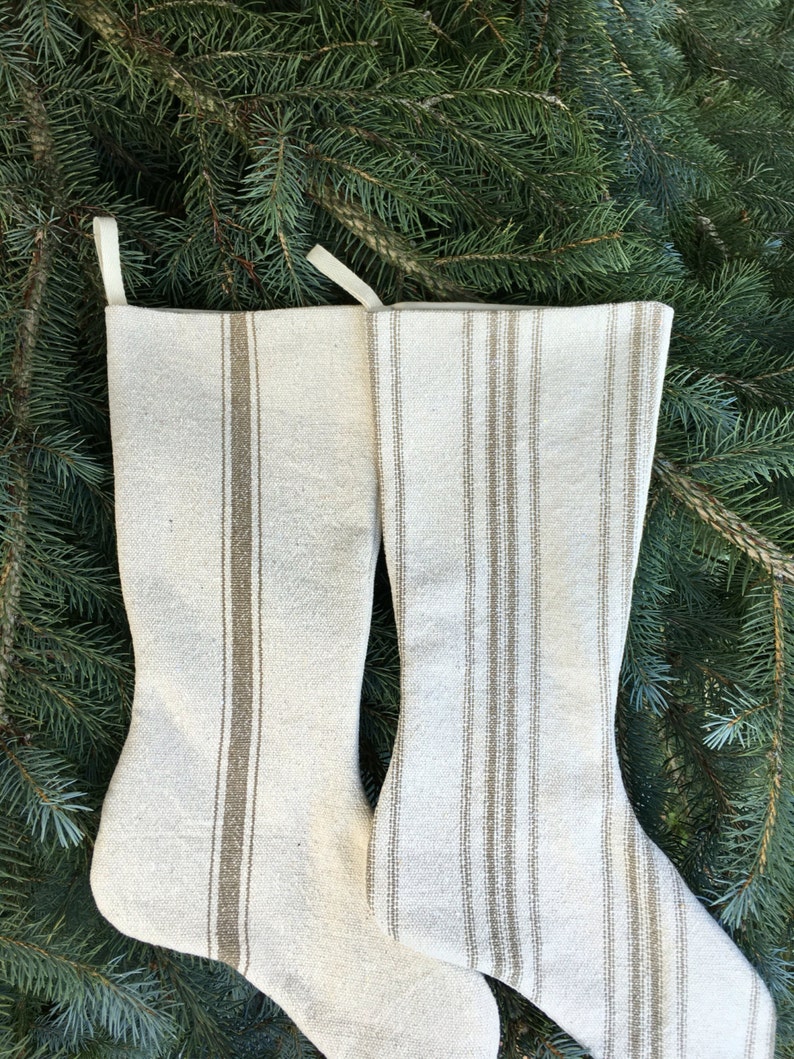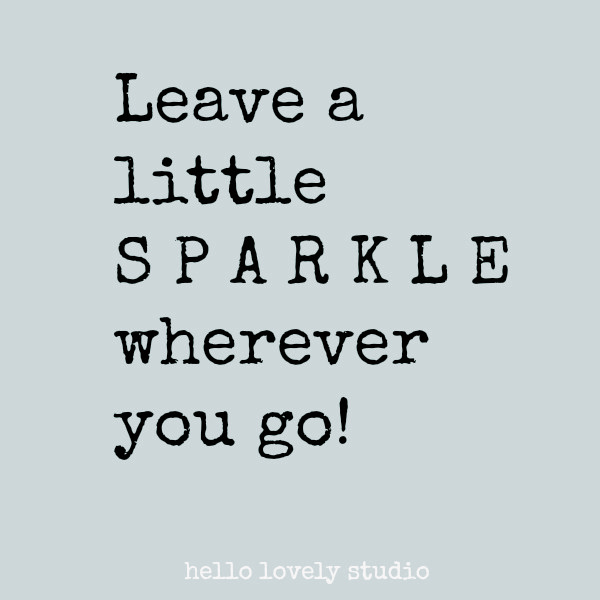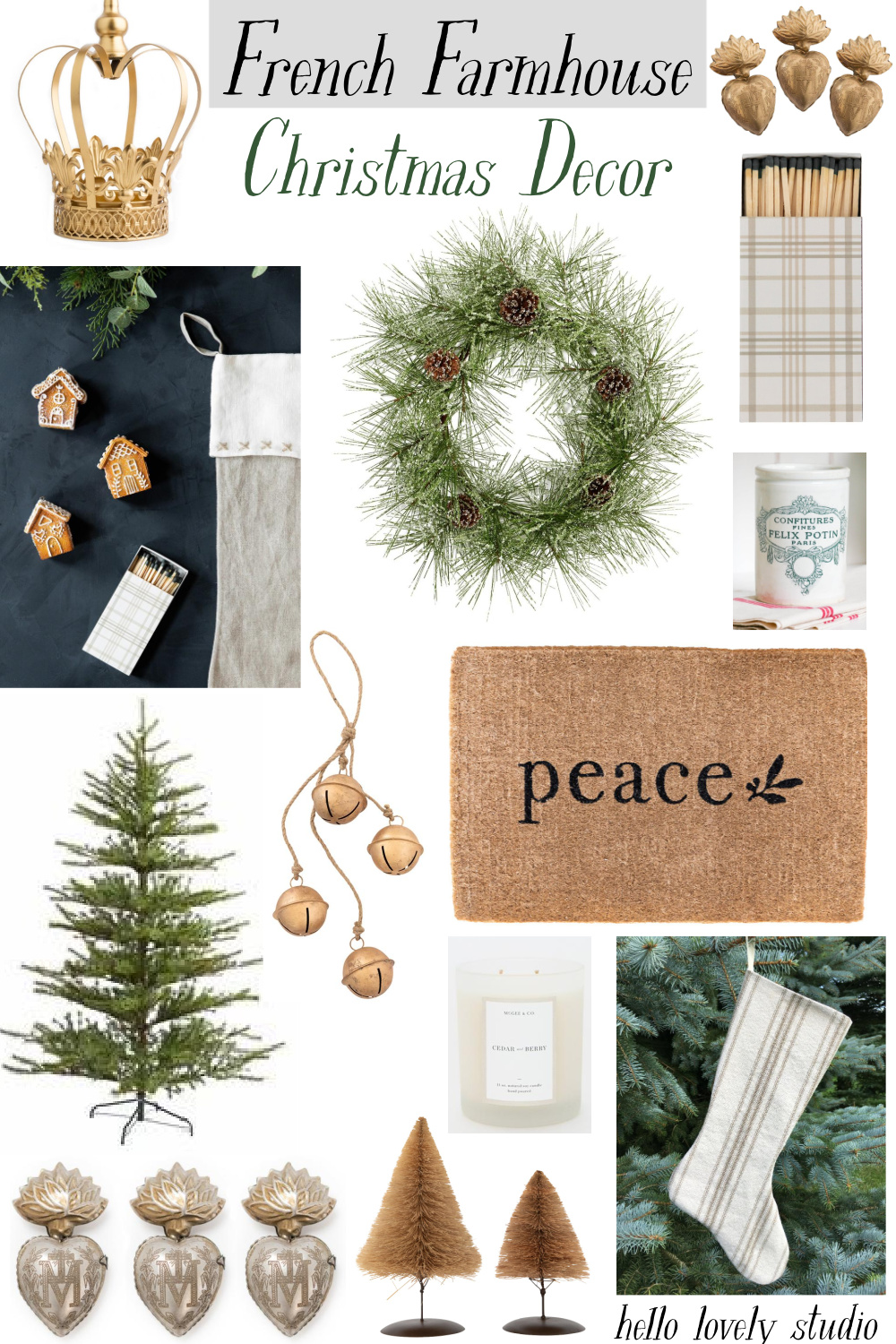 If you are happily pinning inspiration for the holidays, please do give my boards some love HERE and HERE!
Peace to you right where you are.
-michele
Shop for items you already intended to buy on Amazon RIGHT HERE (not just items in posts), and also find home decor here to keep decor inspiration flowing on Hello Lovely!
Hello Lovely is a participant in the Amazon Services LLC Associates Program, an affiliate advertising program designed to provide a means for sites to earn fees by linking to Amazon.com and affiliated sites.