31 French Farmhouse Living Room Finds Online is a companion post to the lovely inspiration and ideas shared HERE. You'll find gorgeous resources at friendly prices to score online. While I may not have a farmhouse in France to decorate (do you!?!) or the budget to bring reclaimed ancient limestone into my humble home, I can still capture the spirit of homes I admire.
You'll find various furniture pieces and accessories for infusing your living room with the rustic elegance of French farmhouse style.
For example, here are two sofas for a good start…
And if your conception of 'living room' extends to a porch or patio outside…here are some spring and summer Frenchy finds to consider as well.
This post contains affiliate links which I hope you will use since they won't cost you a penny extra yet may earn this blog a small commission.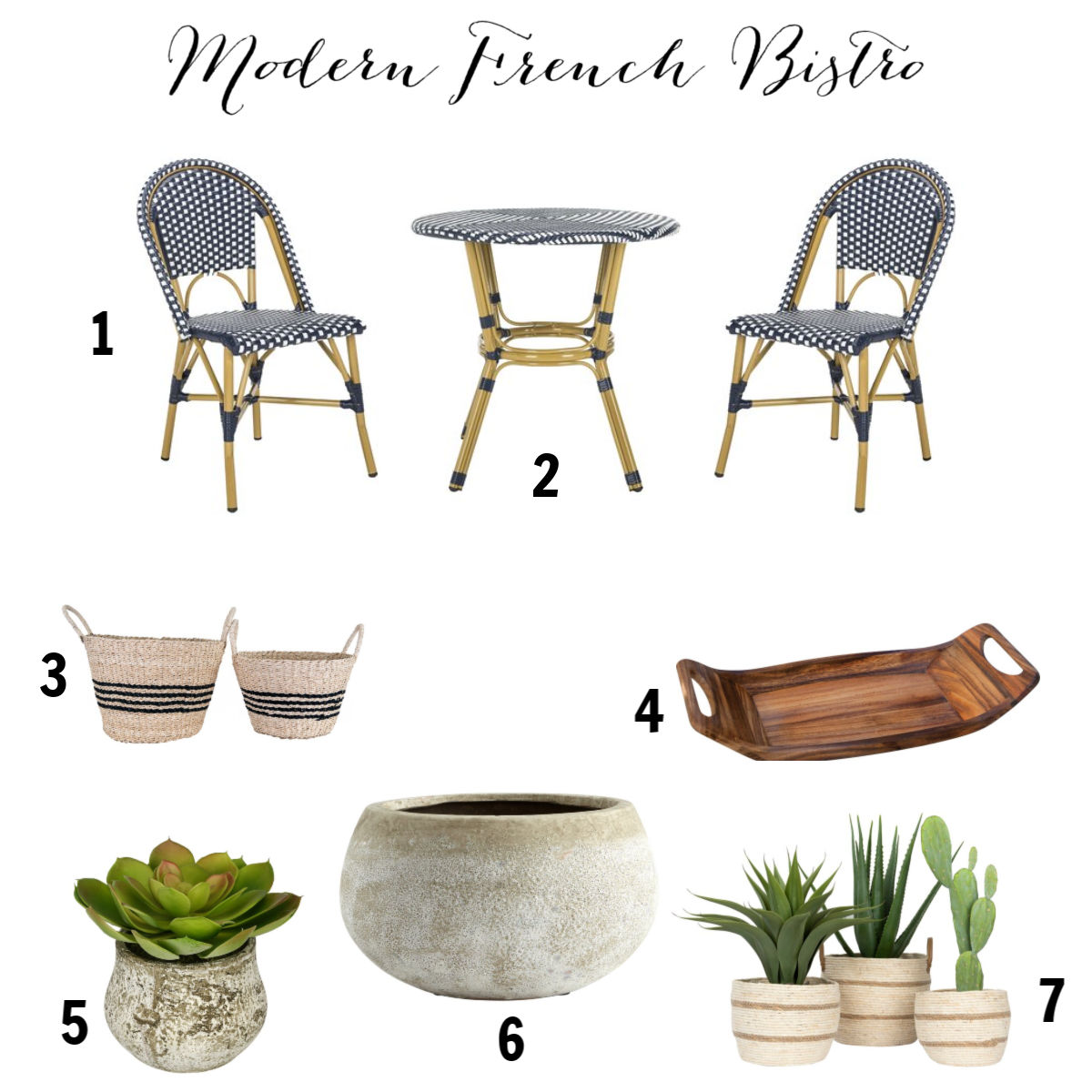 And what the heck? I'm throwing in a wee French lesson for kicks… je vous en prie!
French Farmhouse Living Room Finds Online!
But first…
Ever dreamed of moving to France? I recently shared THIS with glimpses of an amazing French farmhouse dreamhouse restored by an American couple, but to see a more realistic glimpse, check this out:
Fabulous French Grey Paint Color
While the sentiment of the following silly pinnable isn't French, the background sort of is.
The color is Farrow & Ball's Pavilion Gray, a very French sort of grey that closely resembles the custom grey paint hue the Giannettis used on trims at Patina Farm (see glimpses RIGHT HERE). Since it made me smile, I thought you might enjoy pinning it!
Need ideas for pretty paint colors? Visit my BEST PAINT COLOR board on Pinterest and pin away, please!
No. 1: Lamp…La Lampe
No. 2: Dining Chair…La chaise de salle à manger
No. 3: Pillow Cover…La taie D'oreiller
No. 4: Chandelier…Le Lustre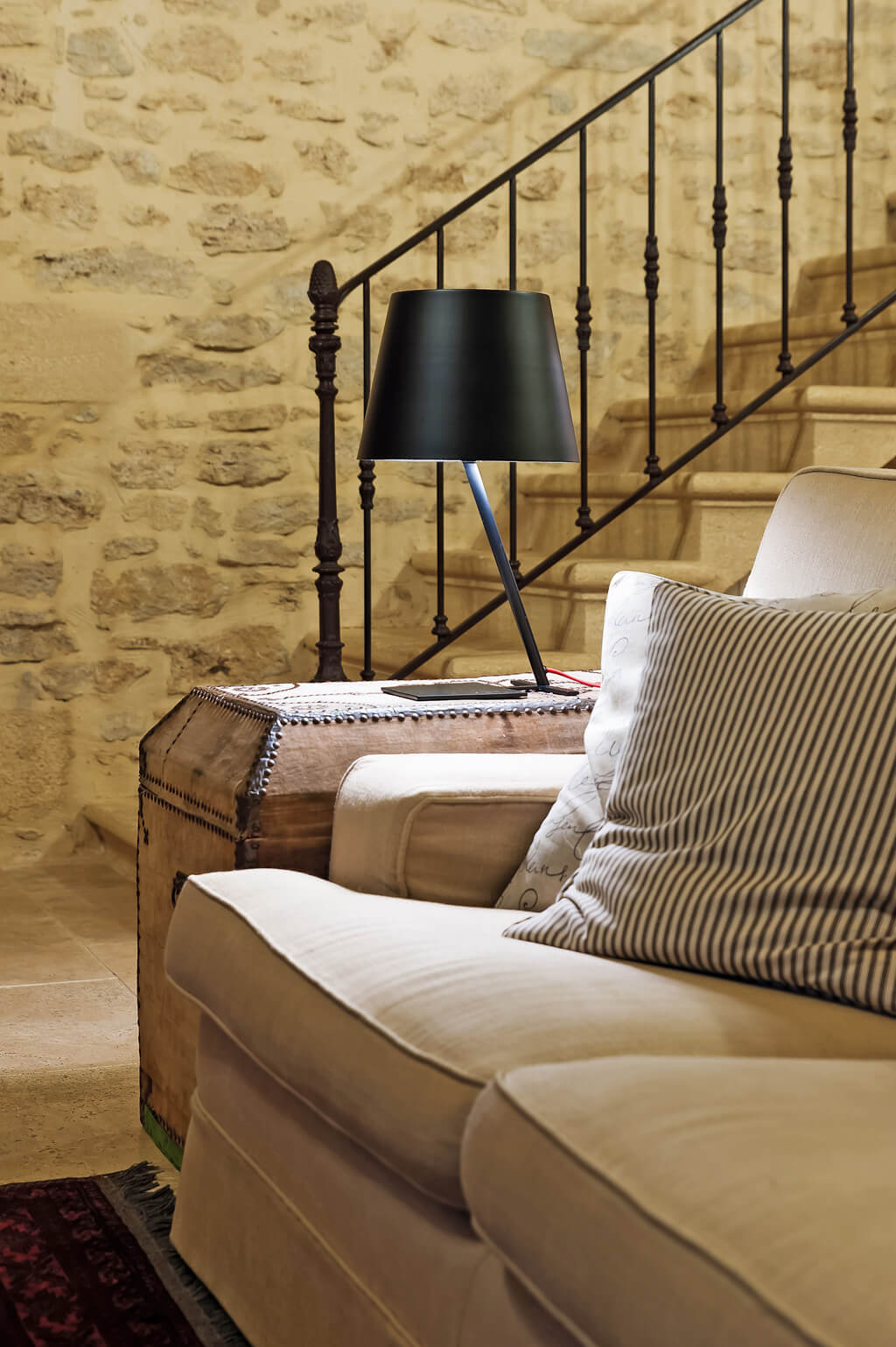 No. 5: Wicker Trunk…Le Coffre En Osier
No. 6: Settee…Le Canapé
No. 7: Cremone Bolt…La Crémone
No. 8: Table Lamp…La Lampe de Table
No. 9: Console Table…La console
No. 10: Stripe Chair…La Chaise à Rayures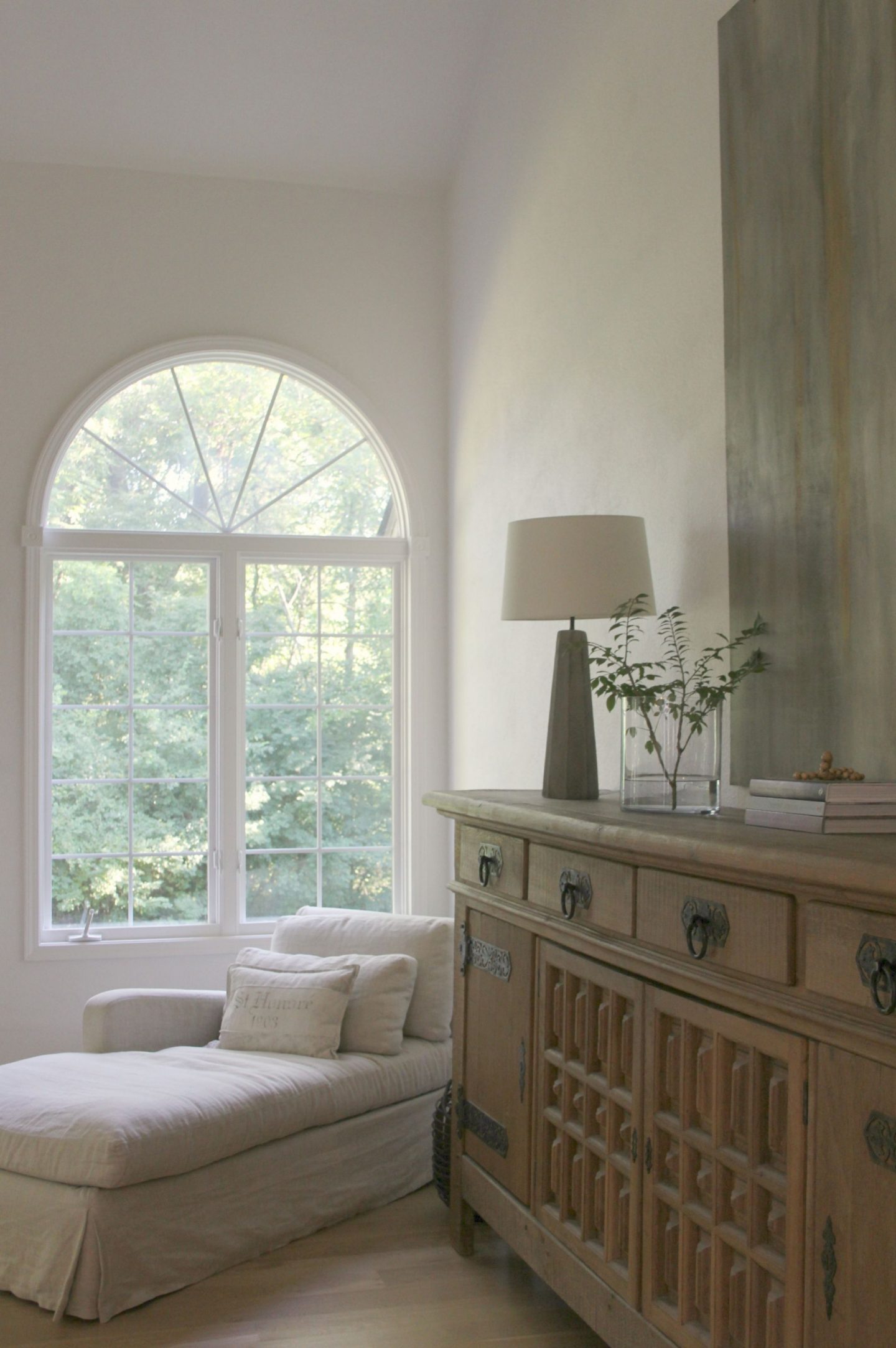 No. 11: Fireplace Mantel…Le Manteau de la Cheminée
No. 12: Seagrass Basket…Le Panier d'Herbiers
No. 13: Chalk Paint…La Peinture à La Craie
No. 14: Farmhouse Table…La Table de Ferme
No. 15: Olive Tree Topiary…La Topiaire de L'olivier
No. 16: Wood Candle Holder…Le Bougeoir en Bois
No. 17: Confit Pot…Le Pot Confit
No. 18: Gold Chandelier…Le Lustre en Or
No. 19: Dough Bowl…Le Bol de Pâte
No. 20: Rustic Candle Holder…Le Chandelier Rustique
No. 21: Jute Rug…Le Tapis de Jute
No. 22: Door Stop…La Porte Arrêt
No. 23: Chandelier…Le Lustre
No. 24: Club Chair…Le Fauteuil Club
No. 25: Curio Cabinet…Le Cabinet de Curiosité
No. 26: Gold Leaf Mirror…Le Miroir Feuille D'or
No. 27: Terra Cotta Jug…La Cruche en Terre Cuite
No. 28: Stripe Chair…Le Fauteuil à Rayures
No. 29: Distressed Vase…Le Vase en Détresse
No. 30: Vintage Style Chandelier…Le Lustre de Style Vintage
No. 31: Crackled Vase…Le Vase Craquelé
Daily Transformation Inspiration
I wrote this about uncertainty back in February 2019, and it remains relevant as we wait for a vaccine and effective treatment for the virus.
French farmhouse rustic elegant beauty undeniably lifts my spirits and makes decorating a joy, but it's not what frees my soul.
My heart is full of the Mystery this morning.
Yesterday brought immense blessing as I spent it with someone dear to me whose breast cancer returned. We have spiritually journeyed together for years, and she is a bright light in profound ways. Even though we can't see the future, it's still possible to keep showing up and revealing to each other the face of God.
Uncertain Times When We Rely on Grace
Moments after my friend and I parted, the call came that my mom's tumor markers were elevated. Her cancer may also be back. While we're concerned and deflated, we're not defeated. I believe prayers are not only heard but also add a transforming sweetness and purity to the atmosphere.
A theme to which I often return since it is etched upon my heart and bears repeating is this: There can be healing in the absence of cure, friends.
My own healing rarely resembles what I expect or desire. Rather, the healing brings wholeness where there were splintered fragments, peace where there is unrest, and compassion where it is in short supply.
The wounded places in us long for light, and I'm sending beams of it with mercy to you, lovely friends.
Peace to you right where you are.
-michele
Shop for items you already intended to buy on Amazon RIGHT HERE (not just items in posts) or for home decor here keeps decor inspiration flowing on Hello Lovely!
Hello Lovely is a participant in the Amazon Services LLC Associates Program, an affiliate advertising program designed to provide a means for sites to earn fees by linking to Amazon.com and affiliated sites.