I'm not sure the first three months of a new year have ever felt so much like a decade! Thinking of all of you as you cope with current events, uncertainty, loneliness, cancellations, losses, disappointments, sacrifices, quarantines, shortages, illness, despair, and anxiety. In my state, we have now been ordered to shelter in place. Even though I knew it was coming, it is still rather surreal. This post of smiles is as much for me as you because MERCY ME, don't we need 'em? Humor Quotes as well as Glimpses to Uplift in a Season of Bad News is comin' at ya.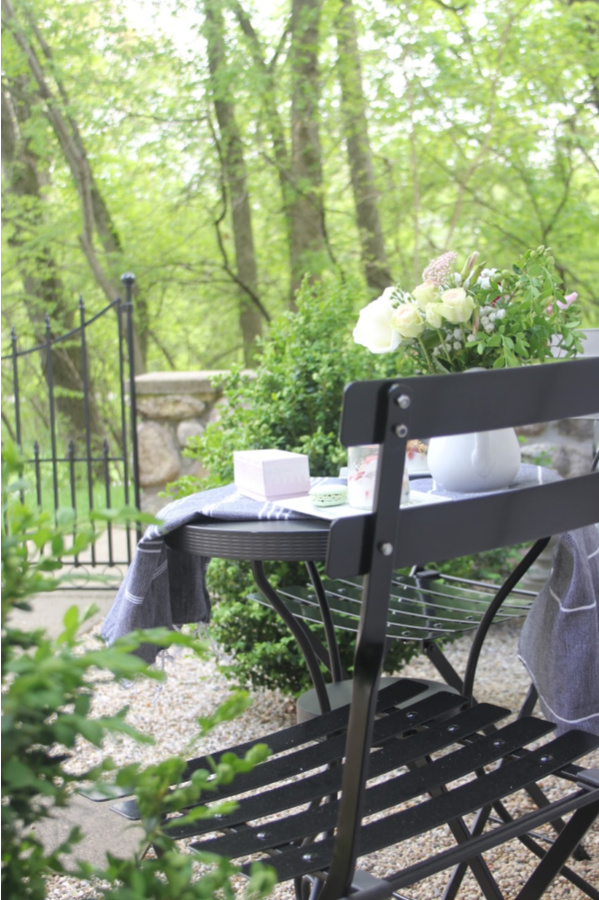 Humor Quotes + Glimpses to Uplift in a Season of Bad News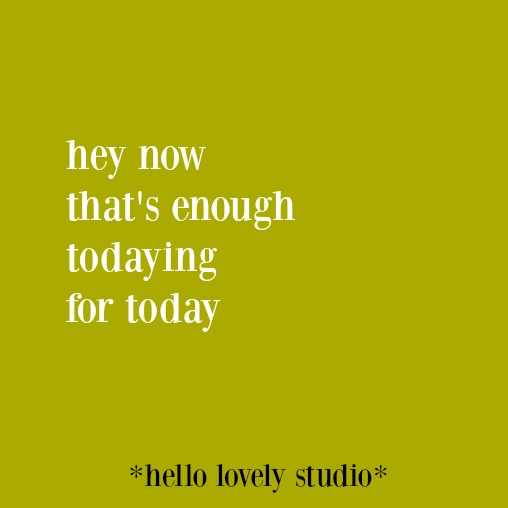 What a Tea Party!
After several days of isolation and non-stop bad news for weeks, the sight of these sleeping elephants in a tea garden brightened my day. I just love these magnificent creatures.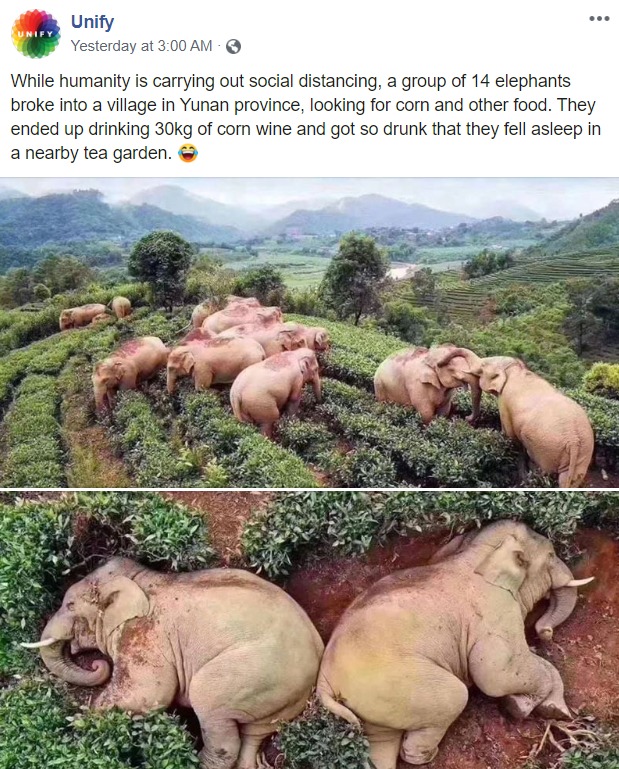 There is also a story circulating that this elephant story is fake news, but *smile* it's not!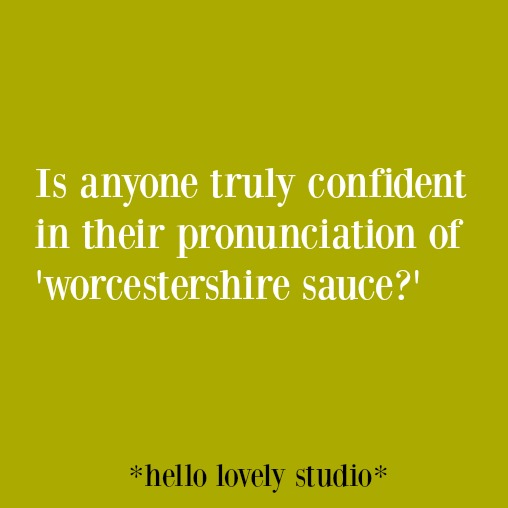 Beyond Netflix
If you need an idea for how to stay busy without socializing or consuming quantities of Ben & Jerrys, did you know there are 450 Ivy League courses you can take for free?
You can also watch unlimited popular Broadway shows for as little as $5 a month.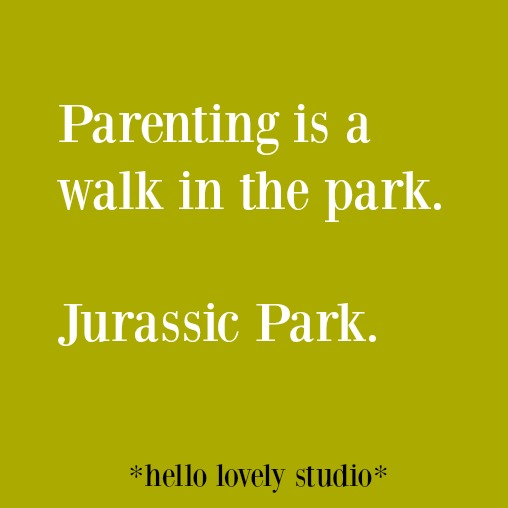 My heart goes out to parents who never anticipated homeschooling, learning to work remotely (or unemployment), and worrying about a life threatening virus all at the same time.
Hear From Survivors of COVID 19
Thousands around the globe who contracted the Covid 19 virus are recovering and sharing their experiences. Isn't it comforting to see and hear from folks who are healing and getting well?
Is it tempting to overeat comfort food or bad-for-you snacks at home? I'm thinking we'll all do better soon as we adjust to new rhythms and become more intentional about exercise. Read my healthy food swaps post for smart ideas.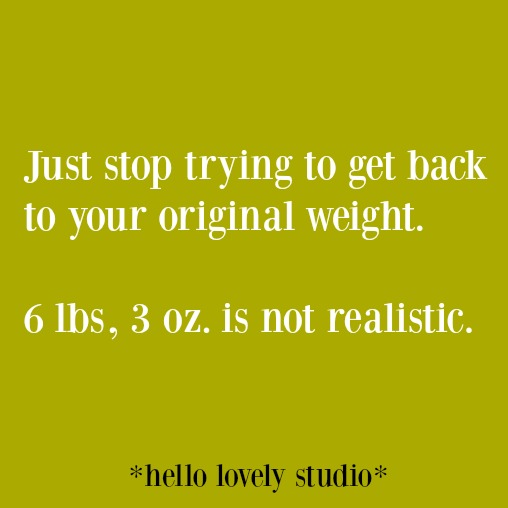 Americans Are Solving Problems Creatively
It's encouraging to see a RESTAURANT MODELING A CREATIVE SOLUTION TO FEED AMERICA since restaurants and their employees are already hurting in this pandemic season. This NYC chef makes an important point about folks who are going to be too sick to go to the store, cook, or get fed. If restaurants become community kitchens, perhaps there is a mutually beneficial resolution ahead.
See it in person here: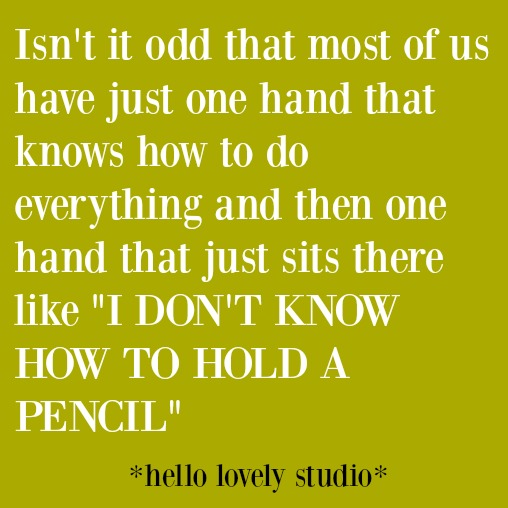 We Can Learn New Coping Strategies
Elizabeth Gilbert teaches us how to ground ourselves in the present moment (below). Even if this exercise doesn't strike you as something you need presently, please learn it and give it a chance. There are going to be rough days ahead, and this simple practice will arm you with a strategy to get calm and centered.
Speaking of counting down from 5…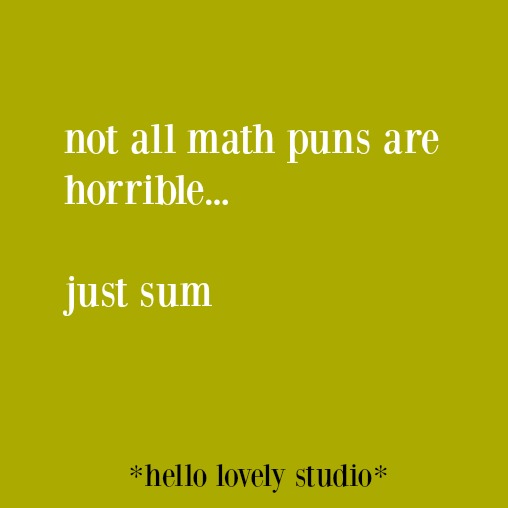 Girlfriend Power
Some of my girlfriends will be gathering for a weekly happy hour (with Zoom) which is a great way to stay connected. Some friends are even STICKING TOGETHER TO AVOID INFECTION: These over-70 friends in the UK are self-quarantining together to combat loneliness.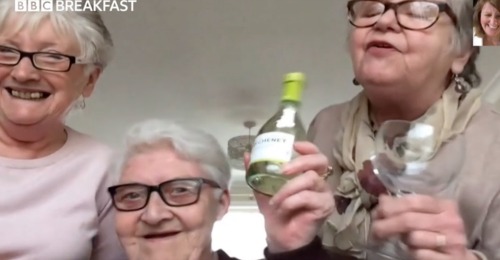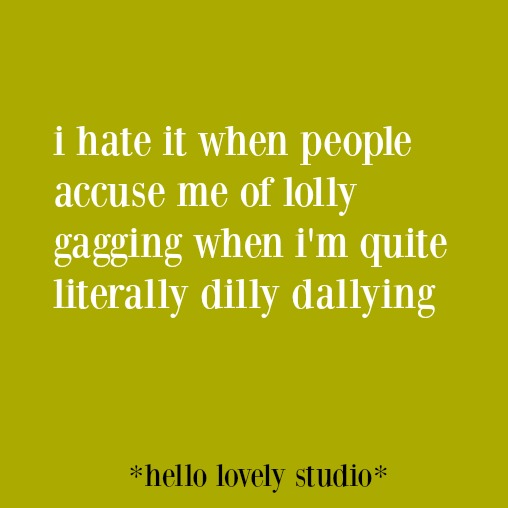 Let These Sea Otters Bring Calm
Between 9 a.m. and 9 p.m., you can tune into a sea otter web cam and watch them live at the Monterey Bay Aquarium HERE.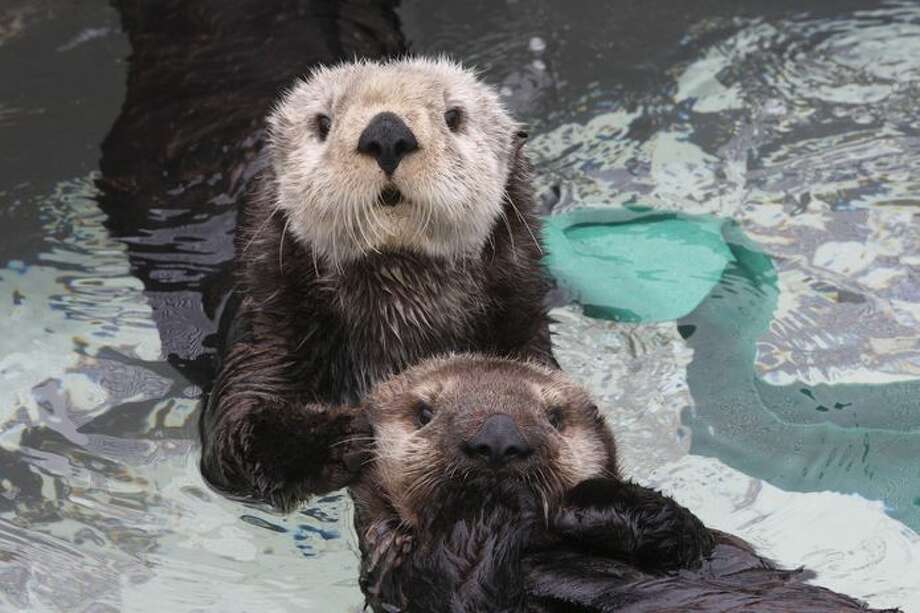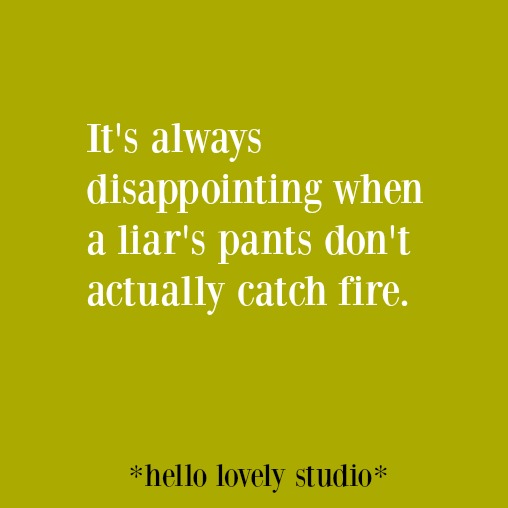 Have You Seen Anything Outrageous?
I'm all for the 'costumed grocery run' if it calms other people and brings smiles.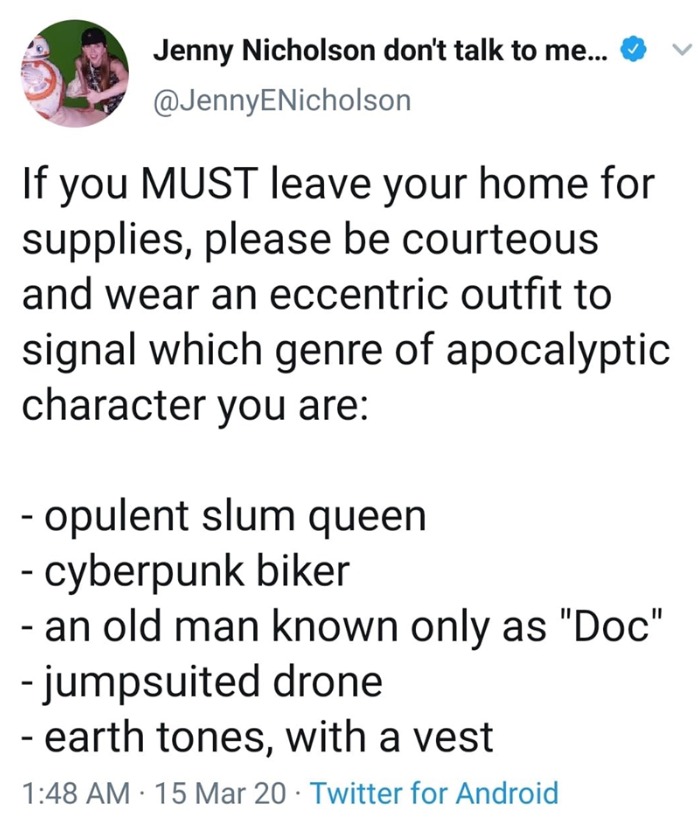 My husband will be working from home now, and this will be a first for us!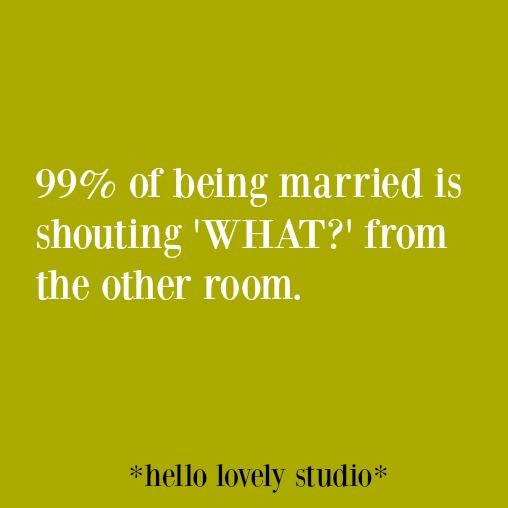 Please Visit Blogs
I hope folks will turn to blogs and not watch too much bad news on television. My traffic is way down so it can be disheartening. Remember that when you spend time on Hello Lovely or your favorite sites, it is directly supporting a small business. Please hang out at much as you can and dig in my archives for inspiration. Other ways to support this blog? Pin images, subscribe, and follow on Instagram.
I love visiting Sherry!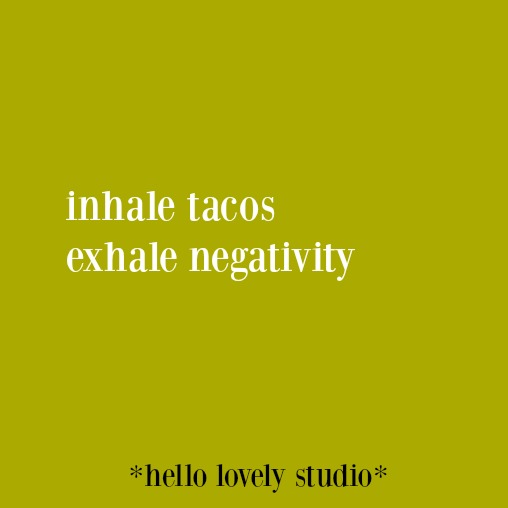 Fashion Over 50 Fun
I love sharing Fashion Over 50 stories, and I love seeing the ensembles my friend Cindy Hattersley of Rough Luxe puts together. For relief from global gloom, see her gorgeous picks!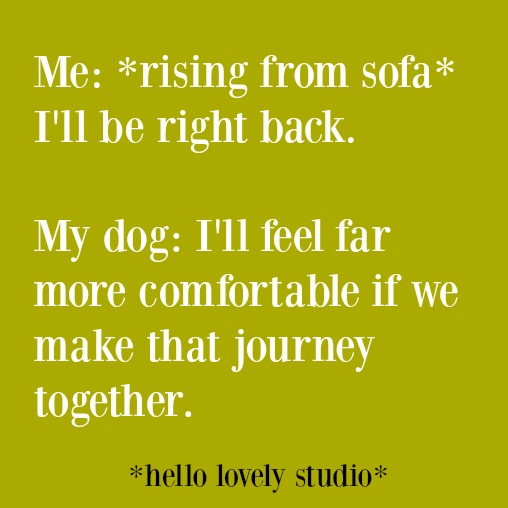 Spring Decor from Le Cultivateur
Won't it be wonderful to someday be able to hunt for vintage treasures again? I'm always inspired by how Emily styles her finds.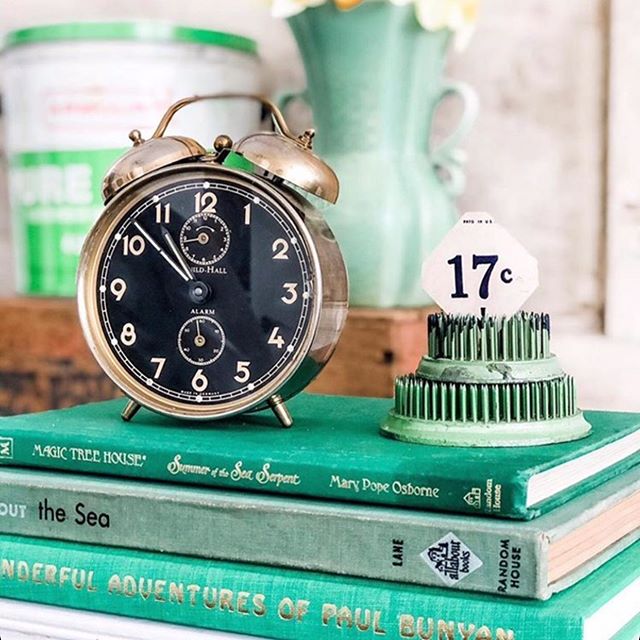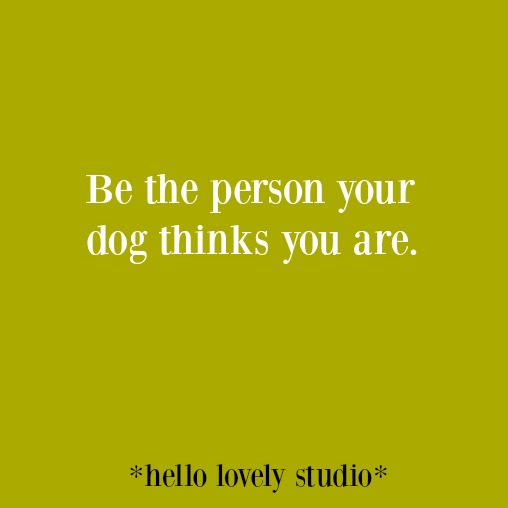 Explore Past Issues of Milieu & Veranda
Sorry not sorry that I am drawn to design books and shelter magazines more than reading the classics or the latest bestseller! With more time at home, pull out those old issues.
Psst…sometimes I snag old issues HERE.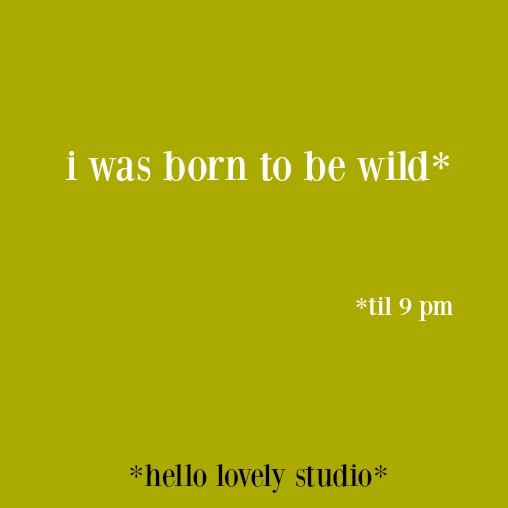 For No Good Reason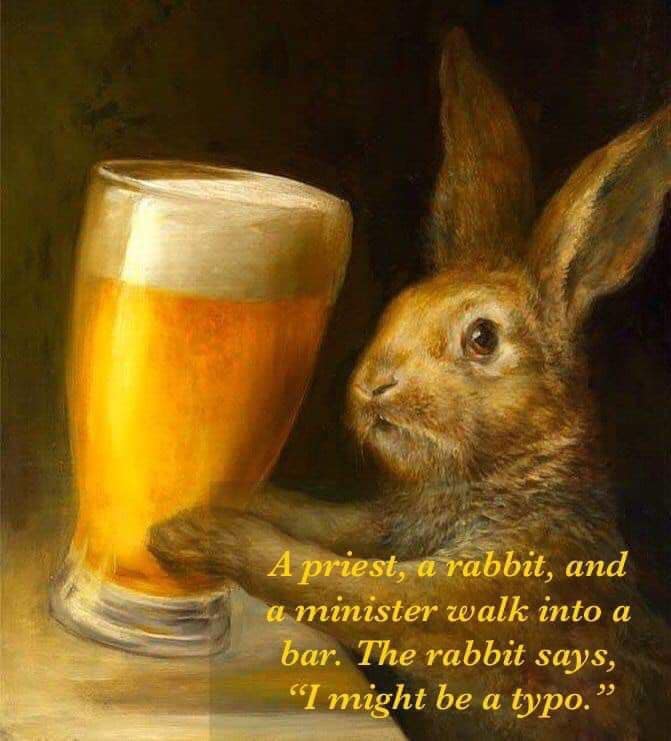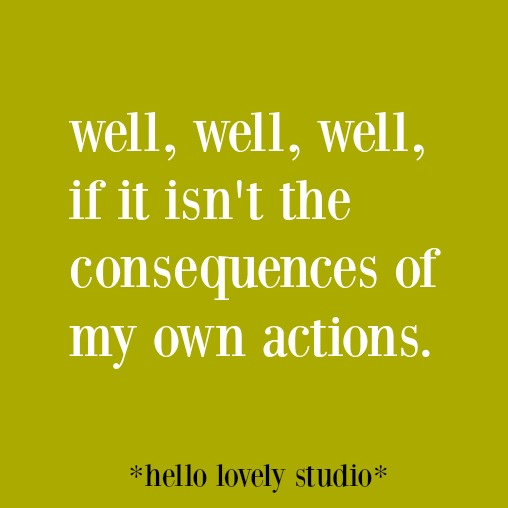 Enjoy a Peaceful Scene from Patina Farm
The idea of growing our own food is suddenly beyond appealing to many of us, and I wonder if family farms will make a huge rebound? Brooke Giannetti shares the loveliest glimpses of Patina Farm so PUSH PLAY below and just feel the love.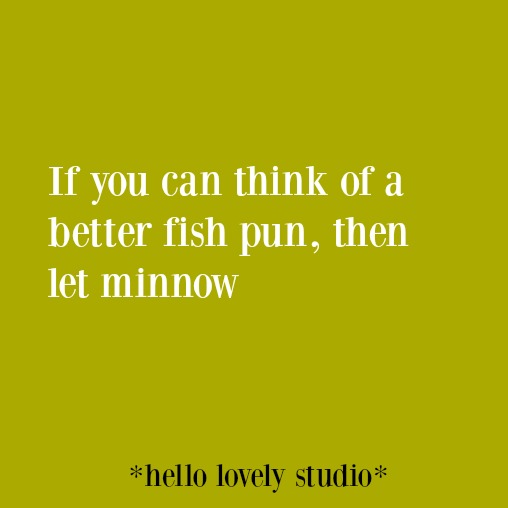 Check Out Veranda's 2020 Outdoor Living Awards
My husband intends to work hard on our gardening needs as we shelter in place. Are you a gardener who will happily spend time digging in the dirt through this crisis?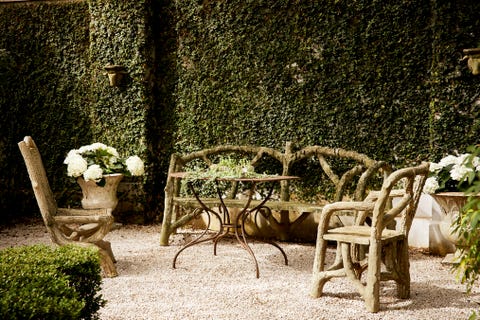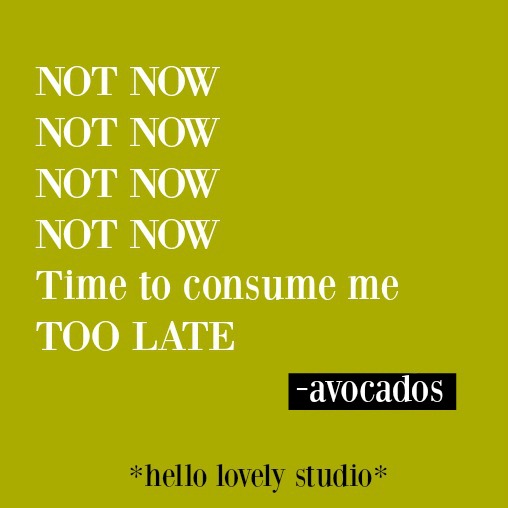 Thanks for taking this ditty for a spin, and I hope it brought a smile or two. Remember that your fairy on the prairie girlfriend is here cheering you on and always an email away.
I have never had so many deliveries from Amazon in one week.
Click the image below to see pantry items I ordered, and I would love to hear about what is helping you get through this season of empty grocery store shelves.
Below is a wonderfully uplifting poem you'll want to absorb and hopefully PIN to share the comfort.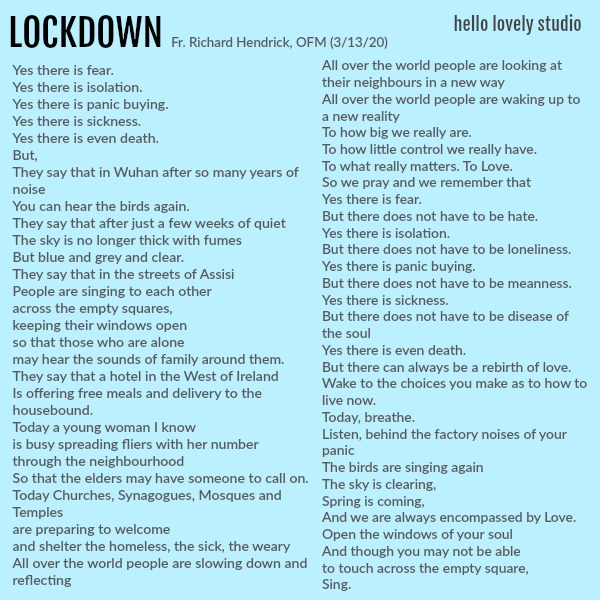 Peace to you right where you are.
-michele
Shopping for items you already intended to buy on Amazon RIGHT HERE (not just items mentioned in posts) or home decor keeps decor inspiration flowing on Hello Lovely!
Hello Lovely is a participant in the Amazon Services LLC Associates Program, an affiliate advertising program designed to provide a means for sites to earn fees by linking to Amazon.com and affiliated sites.