Truly one has to be a masochist to follow up that gorgeous von gorgeous kitchen tour in my last post with humble peeks at my own! Mercy. But hey, I am mighty satisfied we renovated this sweet serene white kitchen from top to bottom ourselves…and on a tight budget (without partnering help from any sponsors). Hello Lovely's Kitchen Tour [Part 1 – Summer 2019] will introduce you to some fresh glimpses that I haven't shown you before as well as a few new decor pieces.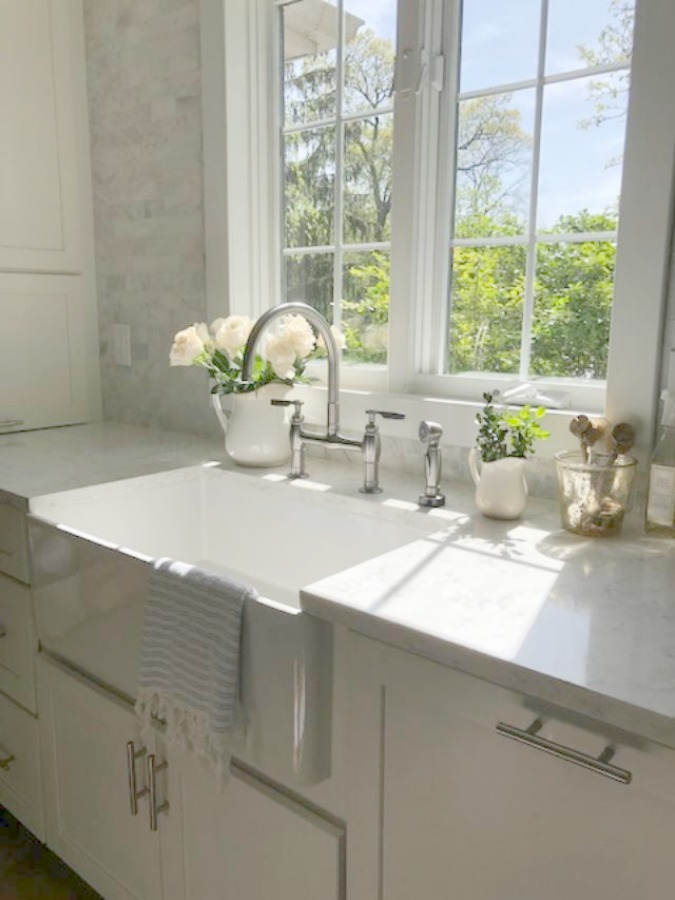 Hello Lovely's Kitchen Tour [Part 1 – Summer 2019]
Glazed Terracotta Urn
This rustic terracotta urn looks great no matter where I place it. Branches, white roses, lavender, cotton…it all works in this baby.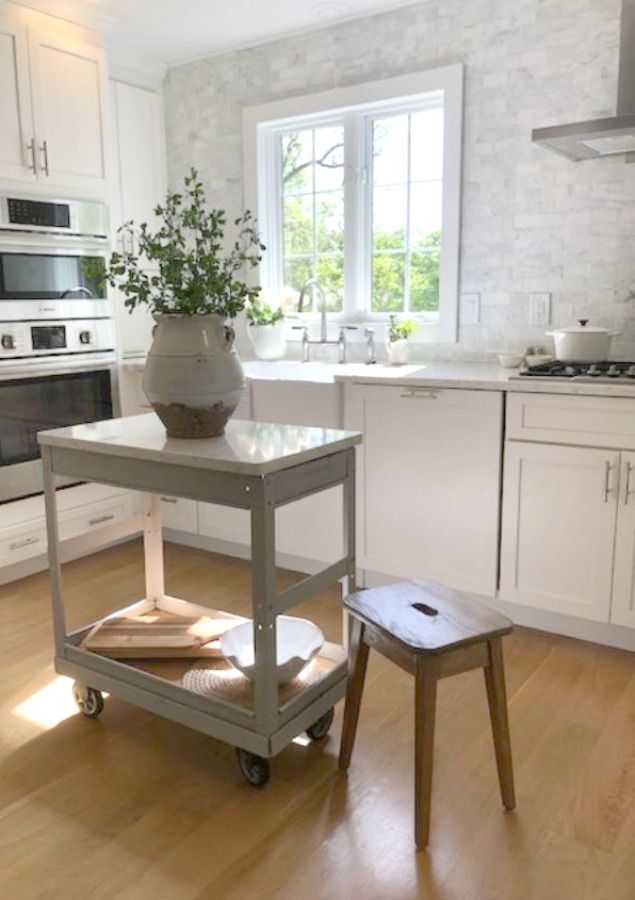 My glazed terracotta urn is Rachel Ashwell Shabby Chic, but it may be retired. Here are a few similar options: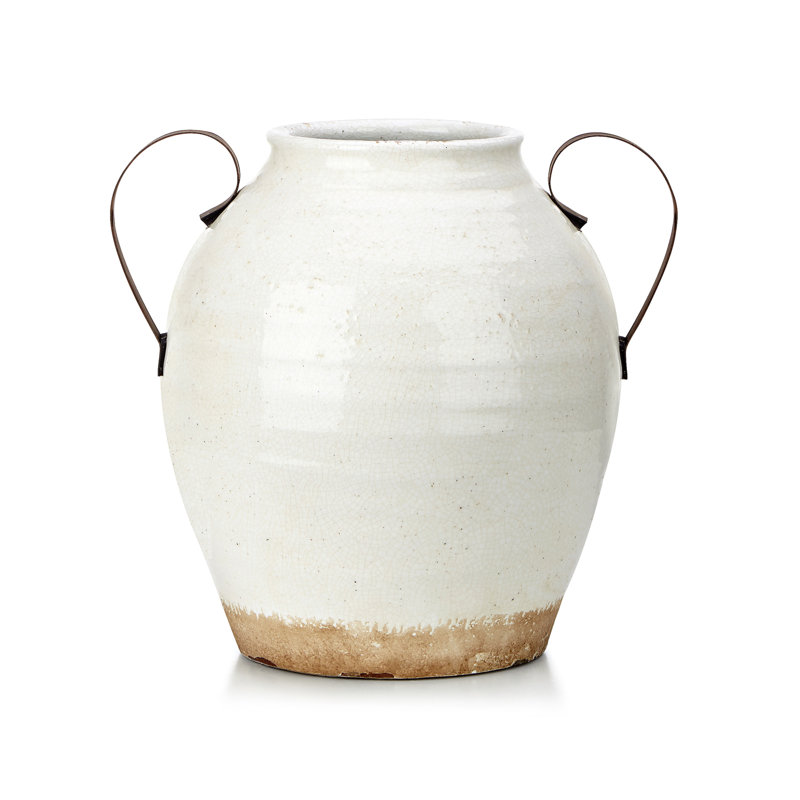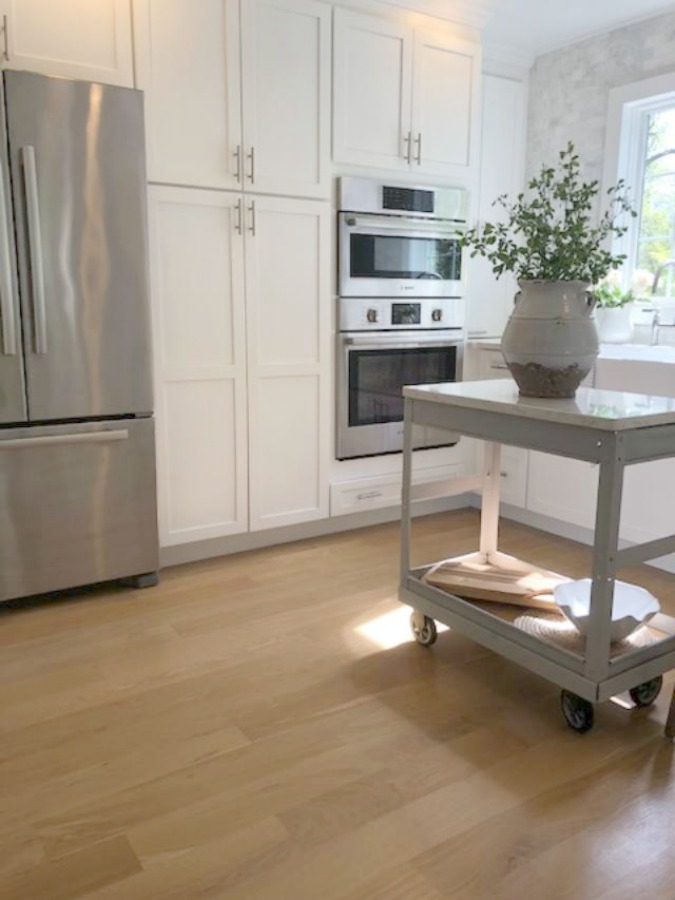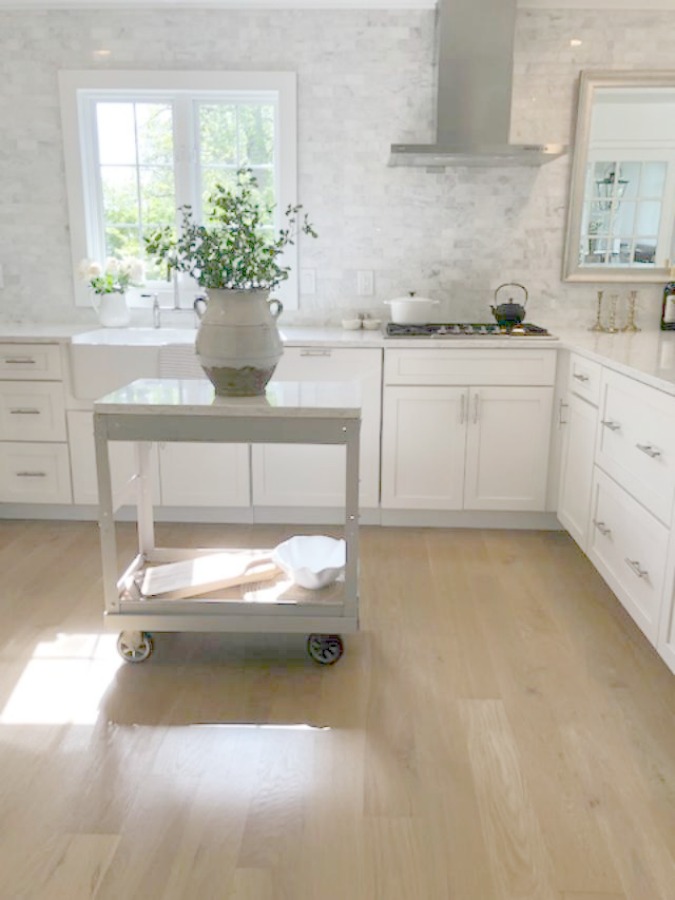 It doesn't stand as high, but this one is the real deal from France (18th century):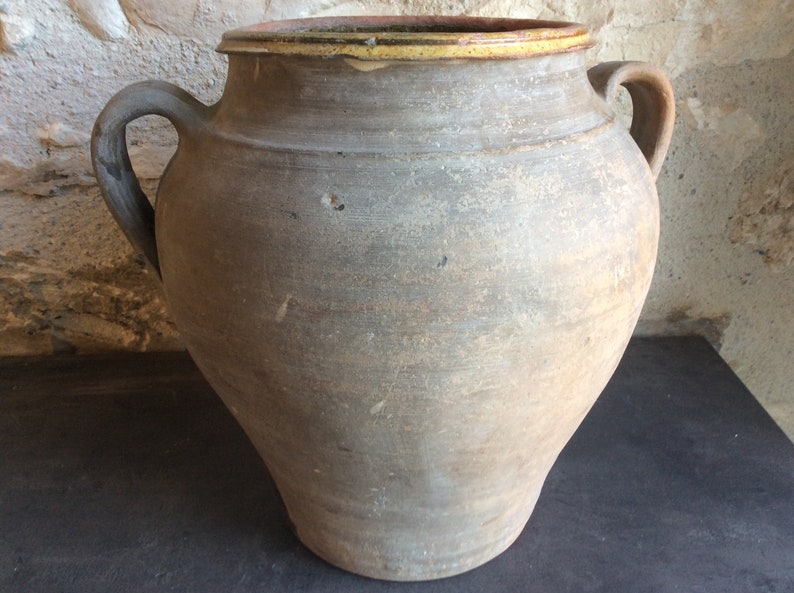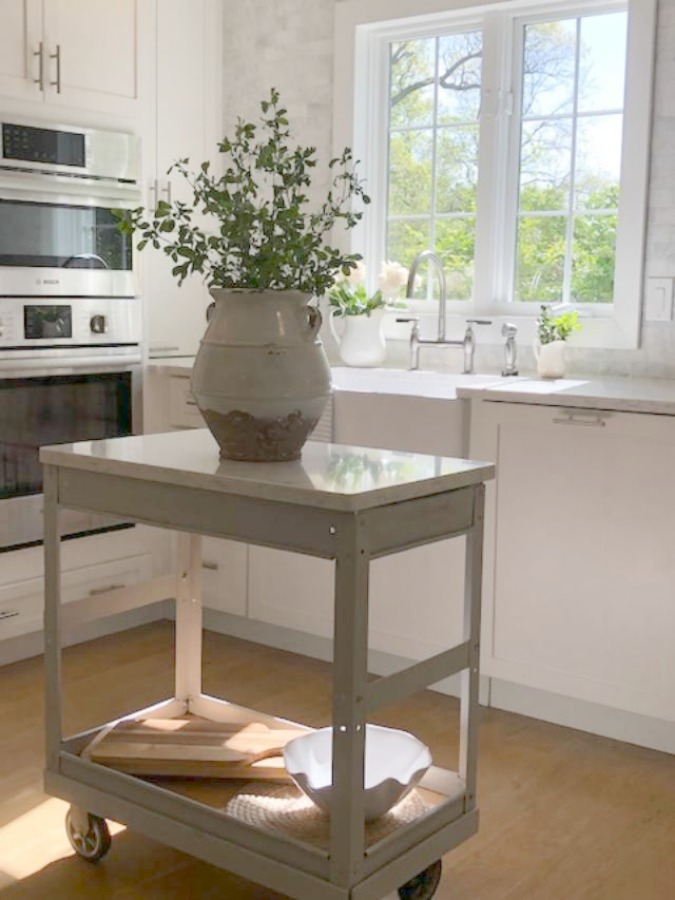 Here's a terracotta vase in a different spirit I'm crushing on: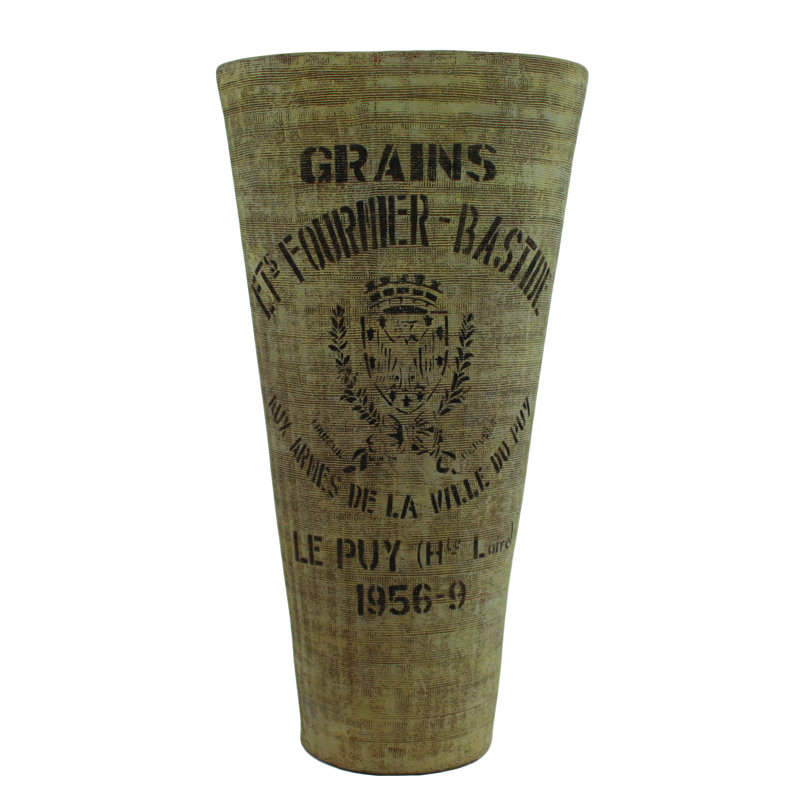 Video of the Kitchen
White Ruffle Bowl on Cart
I use this 11″ white ruffle bowl for everything! When you have a smallish kitchen with limited storage, no butler pantry, no scullery, and no china closet, your pieces have to be mulitpurposeful. This bowl can be brought into service for everyday, for entertaining, and for display.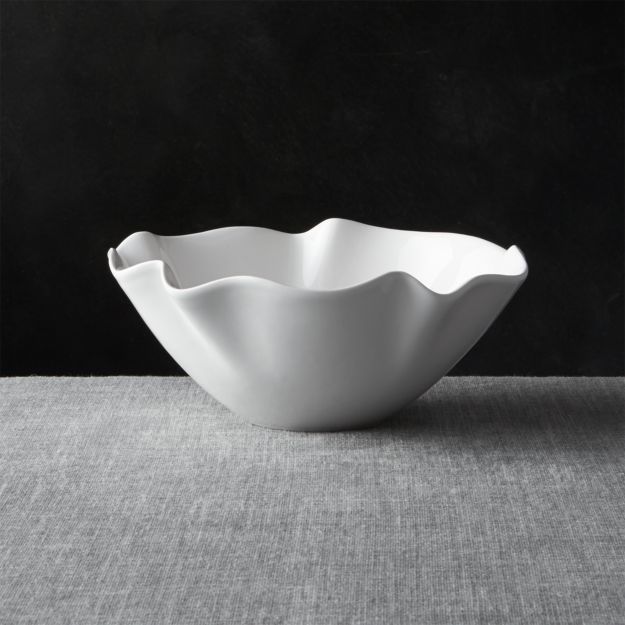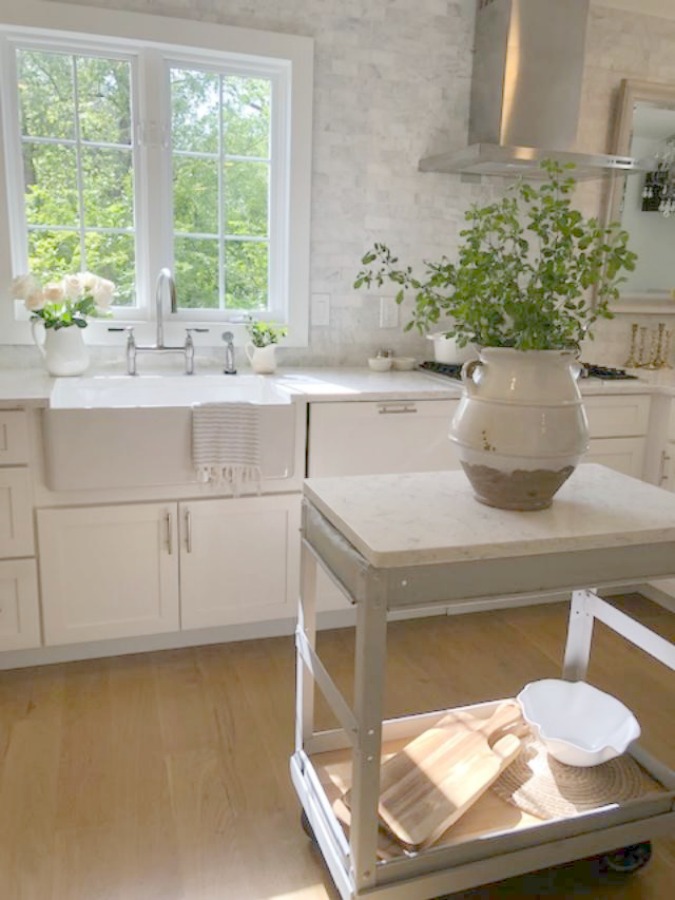 Vintage Ironstone Pitchers
I sold a bunch of vintage ironstone when we downsized from the big house, and I'm sort of missing the drama of the quantity I once owned, ya know? Storing it in boxes is ridiculous though, and it's so easy to find now online that I can always go hunting for more!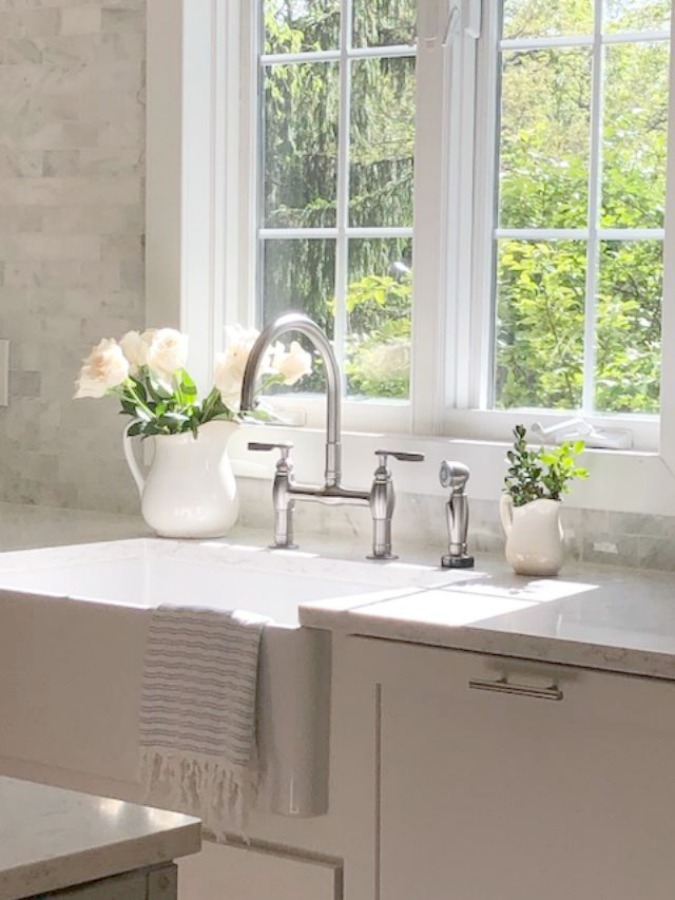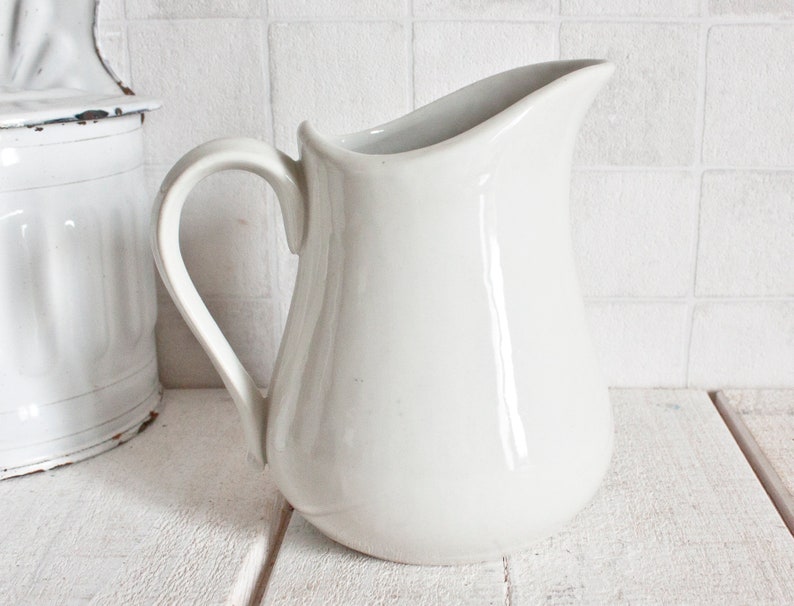 White Oak Hardwood Flooring
Four years later (well, actually it's 12 years later since I had the exact flooring in our last home too!) I'm still very pleased living with solid white oak flooring, left natural with just a matte finish on top.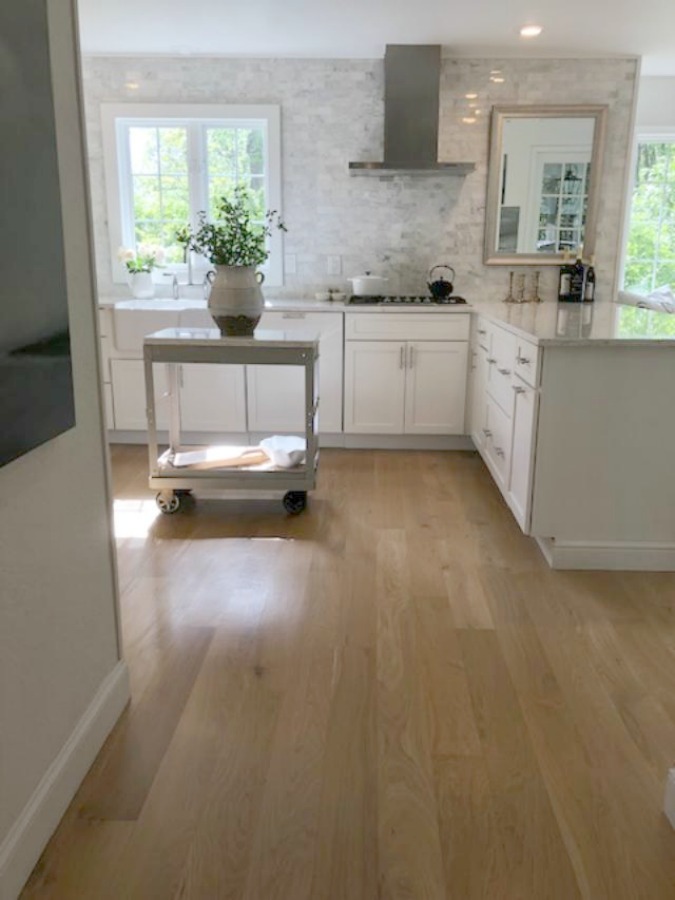 I have several pretty rugs I rotate in here, but on a daily basis, since this is a working kitchen with messy men in and out with marinara, Merlot, and raspberry jam, the floors are left naked.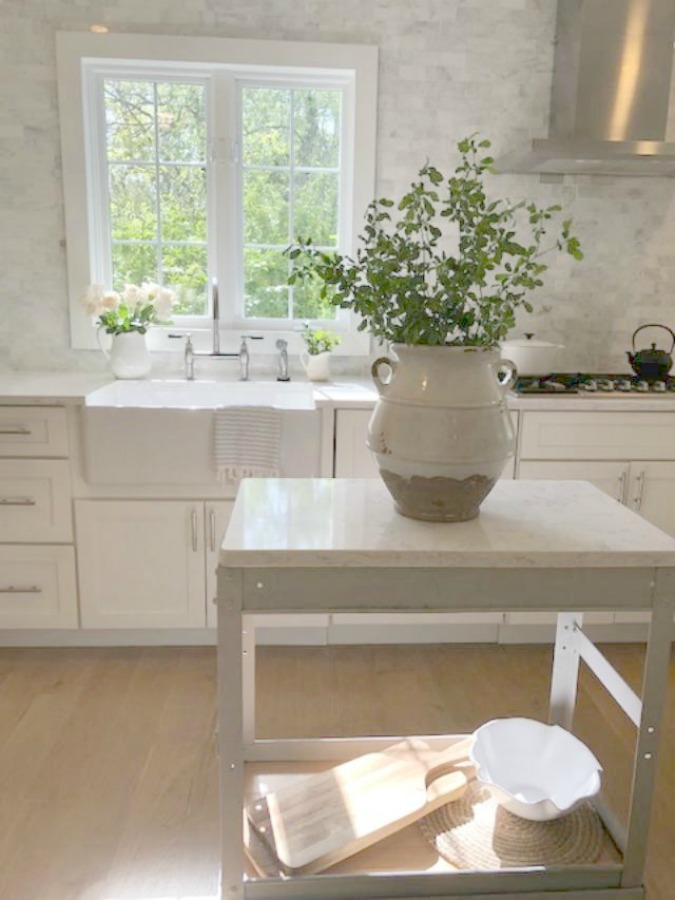 Viatera Quartz Countertop
Even though there are some scratches on the quartz from years of heavy daily use, I bet you wouldn't even notice them! Almost everyday, I receive a question about how they are holding up or if I would do them again. I sure would! (BTW, I don't get a commission saying that – we did the kitchen without sponsors as I was still hobby blogging at the time!).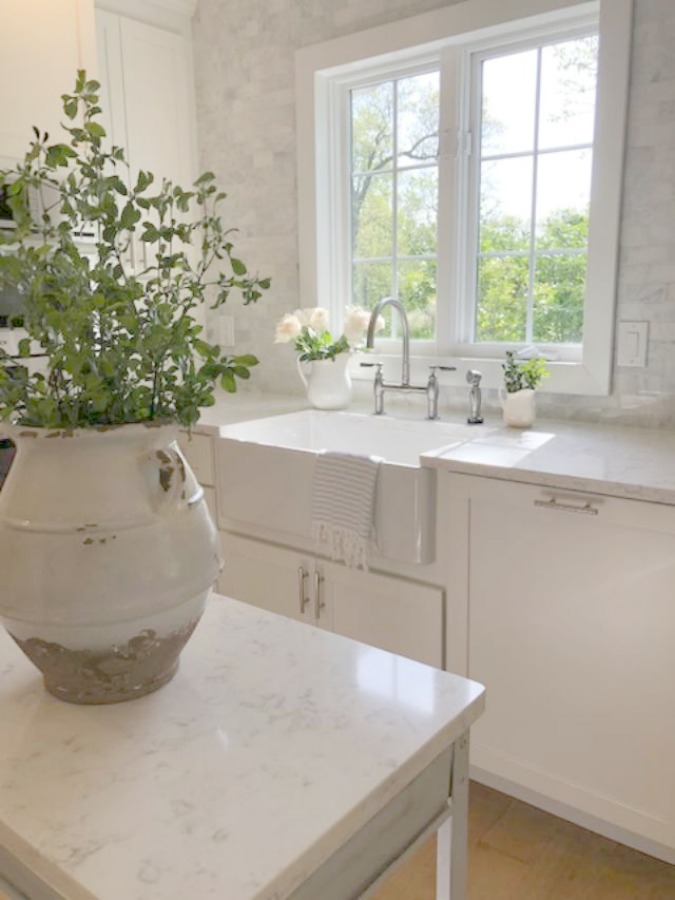 Sweet Wonky Steel Cart
You may remember I found my vintage steel industrial cart at a garage sale for $10. I bought it from the retired factory worker who used it daily so it has such a darling provenance. I painted it with Annie Sloan Paris Grey chalk paint and topped it with the leftover quartz sink cut-out.
It's just the right size for this working part of the kitchen, giving us a few more square feet to set down groceries or make a sandwich.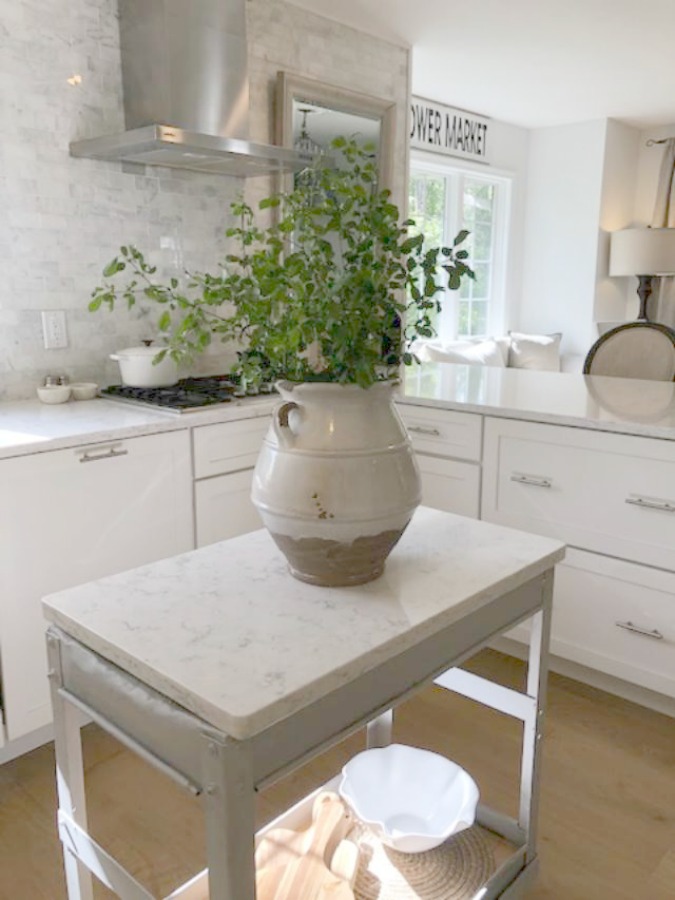 My Harvest Table is Back in Here!
It was a practical matter really. My petite round dining table from RH looked perfectly scaled for the breakfast area, but I needed more work space. In came the kitchen table we commissioned to be built from reclaimed barn wood in the area and have used for decades. It's 7′ long and not ideal in size for this house, but it is highly functional and packed with memories. (It's where all the homework was done, where birthdays were celebrated, and where endless conversations and laughter happened.)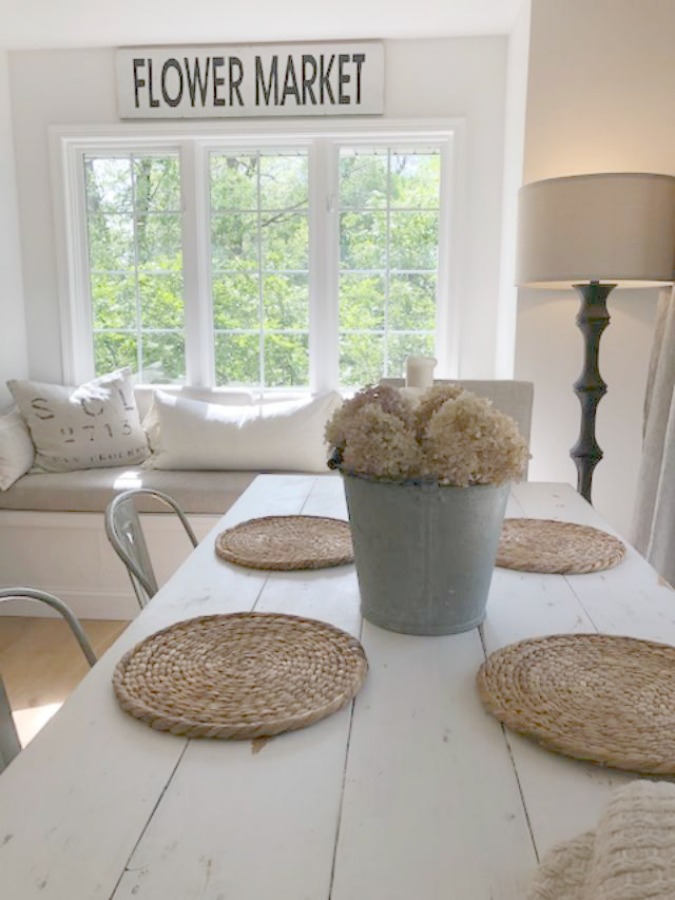 Finally a Cushion for the Window Seat!
We became so accustomed to not having an upholstered cushion for this nook that I honestly stopped thinking about shopping or designing for it. Then we saw this long cushion with 2 back pillows at the RH outlet in Milwaukee when we were shopping for something else and decided to take a chance on it. Score!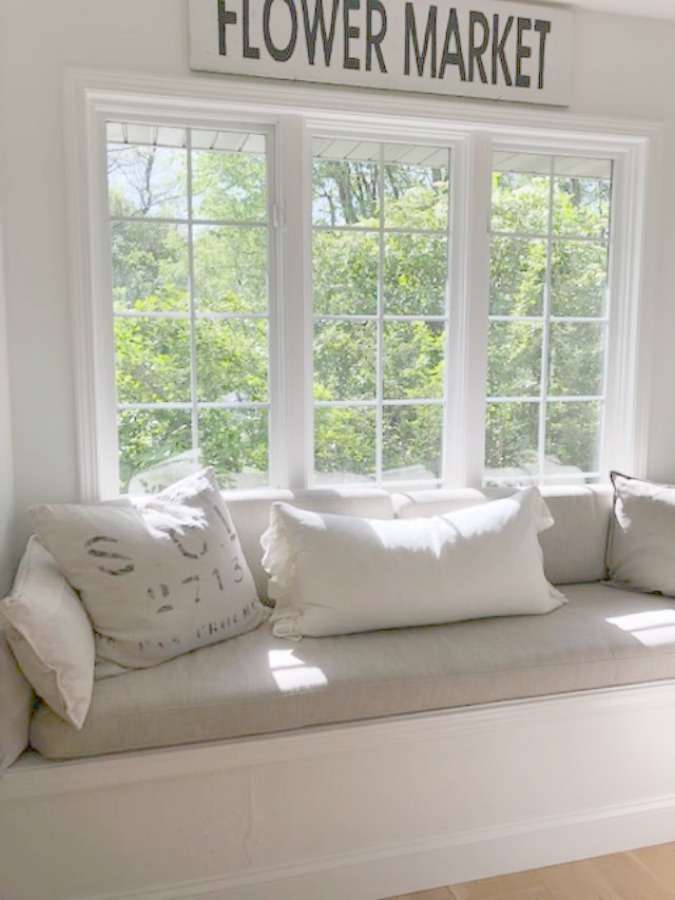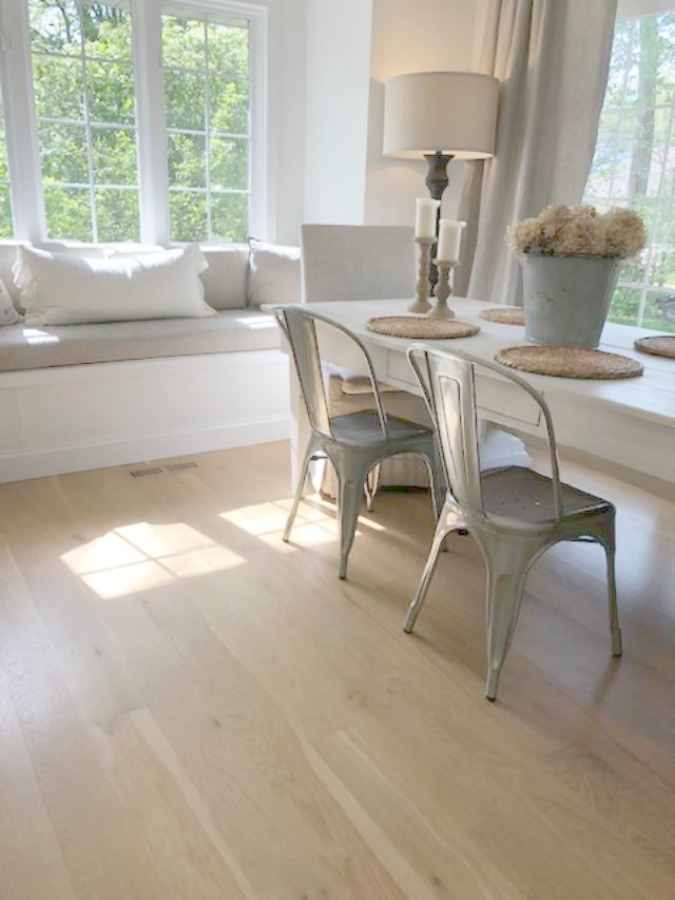 Antique Silver Mini Chandelier
I have had the little chandelier for many years, and this one is similar: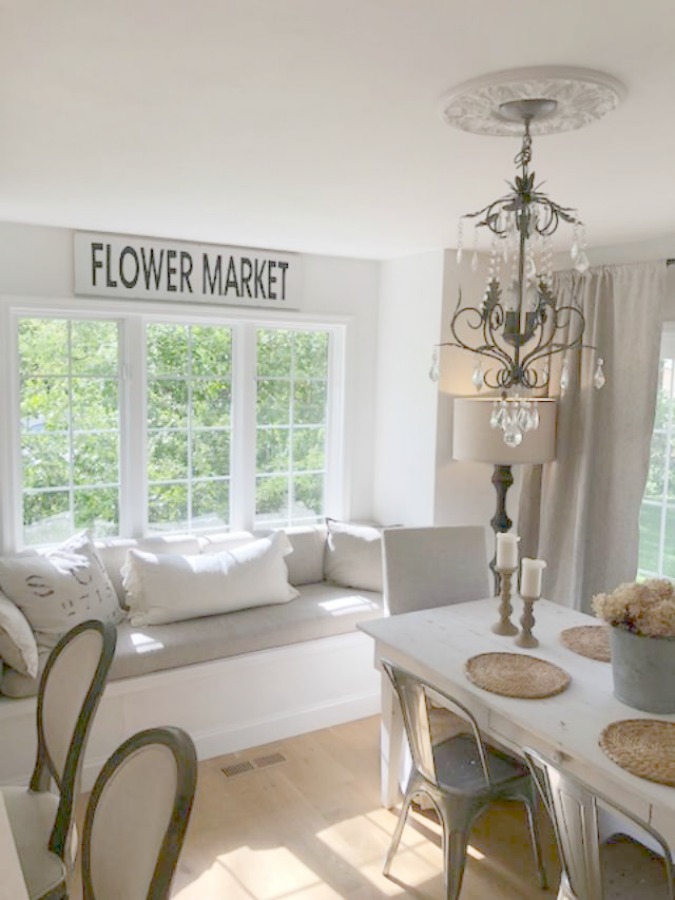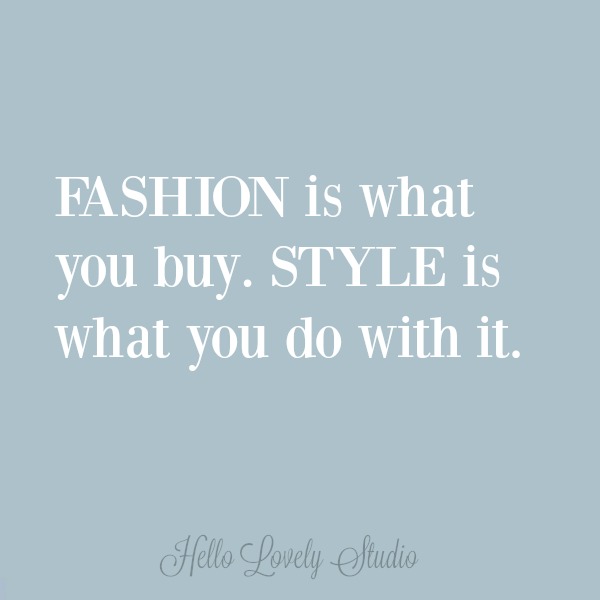 Paint Color for Walls, Trim, Ceiling
We used the same white throughout our home (with only a few exceptions) for walls, trim, and ceilings. Before painting, I first "plastered" the ceiling in here by hand…meaning I trolled on a thin layer of drywall mud. (It was sort of excruciating but well worth it!).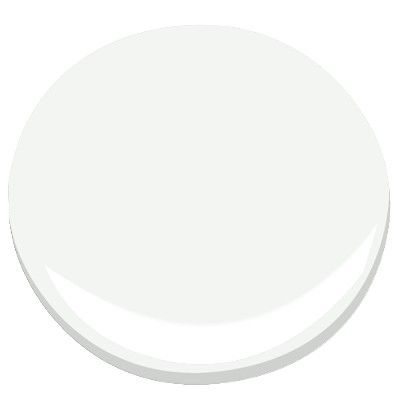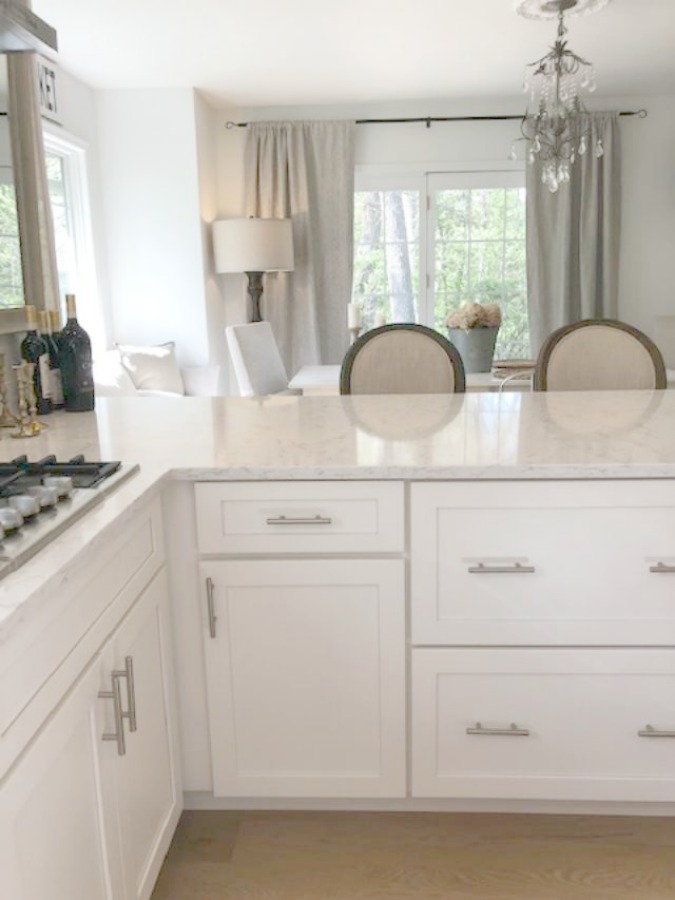 Cooktop vs. Traditional Range
There are days when I miss the look of a traditional range, but it is wonderful having storage underneath the Bosch cooktop for pots and essentials. In case you can't tell, that's the dishwasher behind a panel between the sink and the cooktop.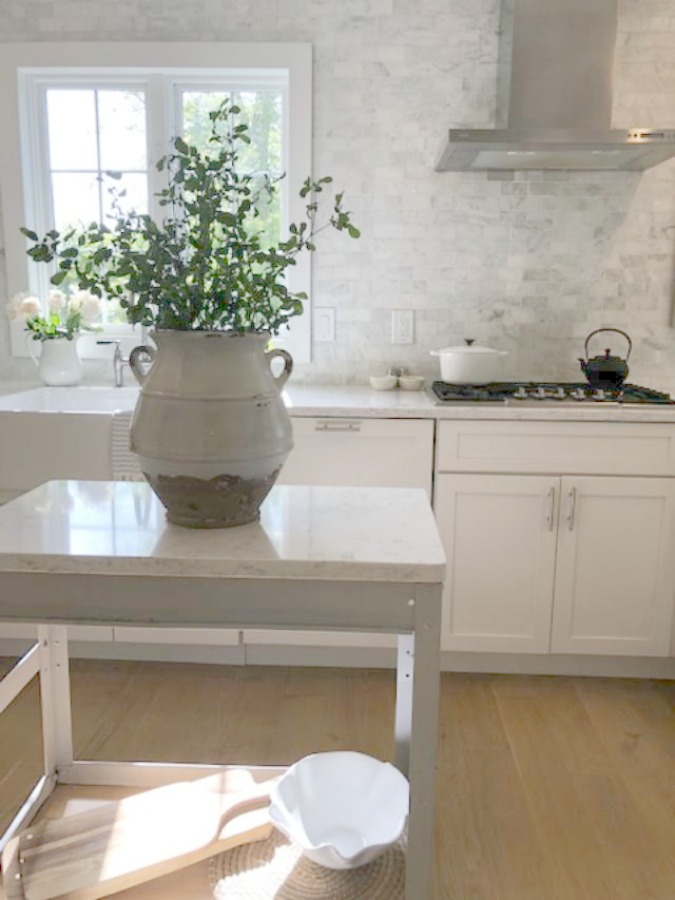 I'll share more of the inside scoop about my simple white kitchen in the next post. For example, I never show you the wall on the other side of the frig which is actually the wall where the original frig was placed. I'm not sure I have really showed you the step-back cabinets to the right of the wall ovens either. The bottom cupboard which sits on top of the countertop has one of those cool hinges that lifts up…inside is where I store stuff I don't want to see on the counter like the toaster.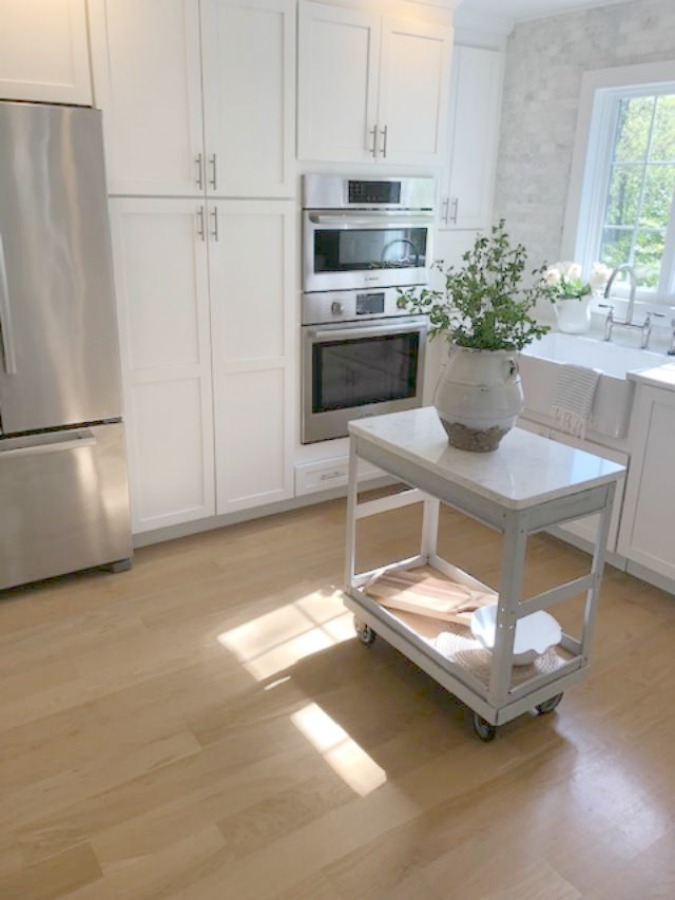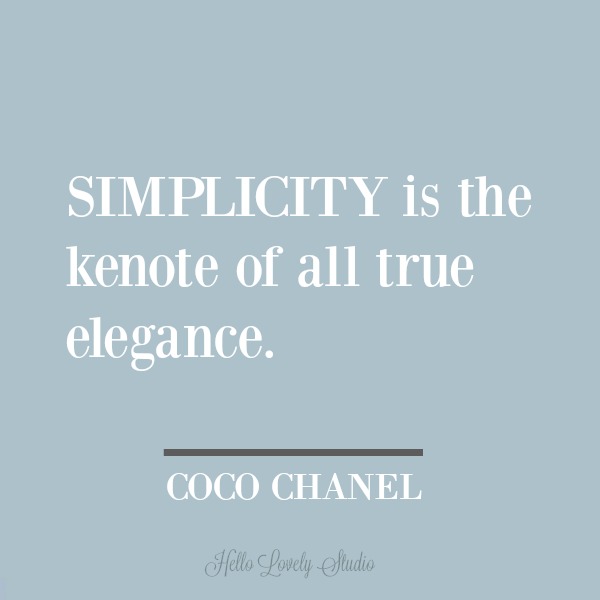 More Design Inspiration
Treat yourself to this renovation project with plenty of fresh white and bright design details to steal!
Find part 2 of my kitchen's tour RIGHT HERE.
Peace to you right where you are.
-michele
Shopping for items you already intended to buy on Amazon RIGHT HERE (not just items mentioned in posts) keeps decor inspiration flowing on Hello Lovely!
DISCLOSURE: Many of the links on this blog are affiliate links which do not cost you more yet earn Hello Lovely a small commission. Hello Lovely is a participant in the Amazon Services LLC Associates Program, an affiliate advertising program designed to provide a means for sites to earn fees by linking to Amazon.com and affiliated sites.
Click HERE to discover lovely cost conscious furniture and home decor!