This very moment, the pitter patter of impossibly heavy winter drops of rain from grey skies tickle my ears. Walnut and oak trees in the yard, decorated in pristine crystal icicles, rise from diamond sparkling snow. The spectacle thrills my senses, squeezes my heart, beckons my soul. Right where I am, within an elegant glassy palace, I am wondrously planted among wisdom keepers. Keepers with branches so lovely, tears slip from my eyes. Nature is singing a love song composed just for me. And I'm mature enough to understand meteorology patterns, yet naive enough to behold beauty as magic which may be absorbed and recycled. So I speak words here. To capture fleeting, shimmering, ethereal moments of Peace From Winter Trees, where ordinary branches once stretched bare in the woods…before a precipitous miracle blessed them.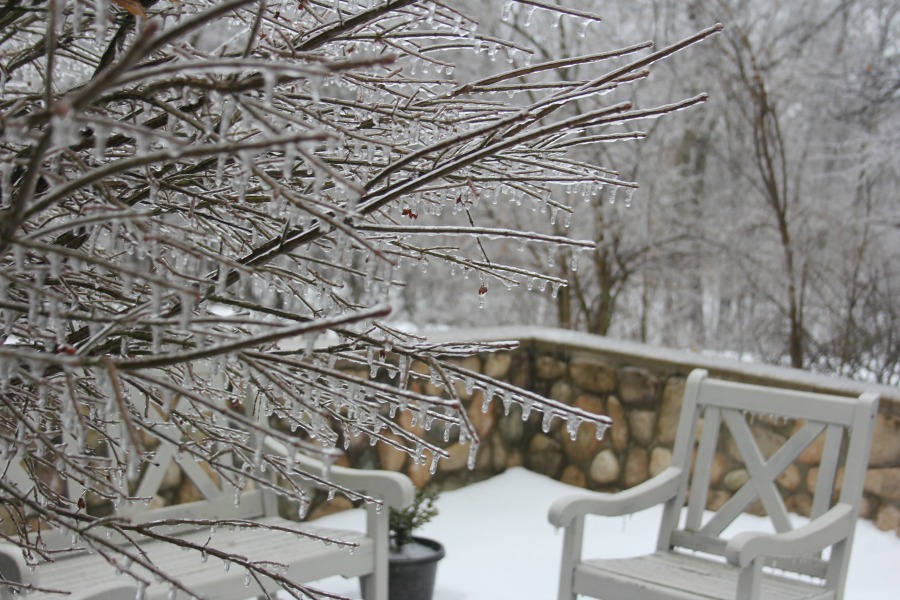 My body is weary yet I stepped into winter boots and braved the cold rain to snap these images quickly. I haven't the time nor energy to edit or enhance them.
Here is what the trees ask me now.
How will you begin in truer ways to allow reality to be reality? How will you let go of the resistance which would keep you from seeing as you ought to see?
Right where I am, from where I sit healing from a challenging week of illness, I see the magic of water droplets.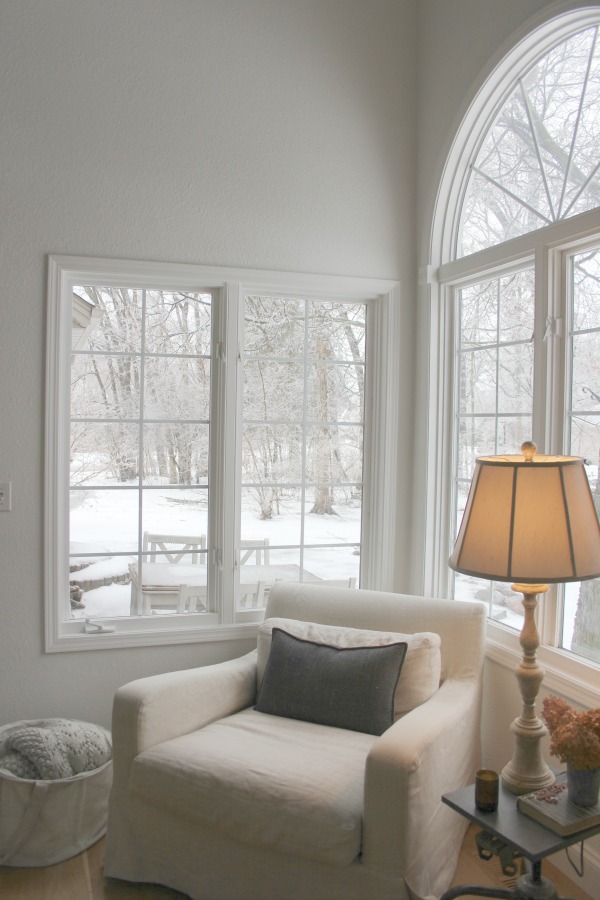 Droplets formed in a great billowy atmosphere above me, intimately engaged in a love affair with what lies below.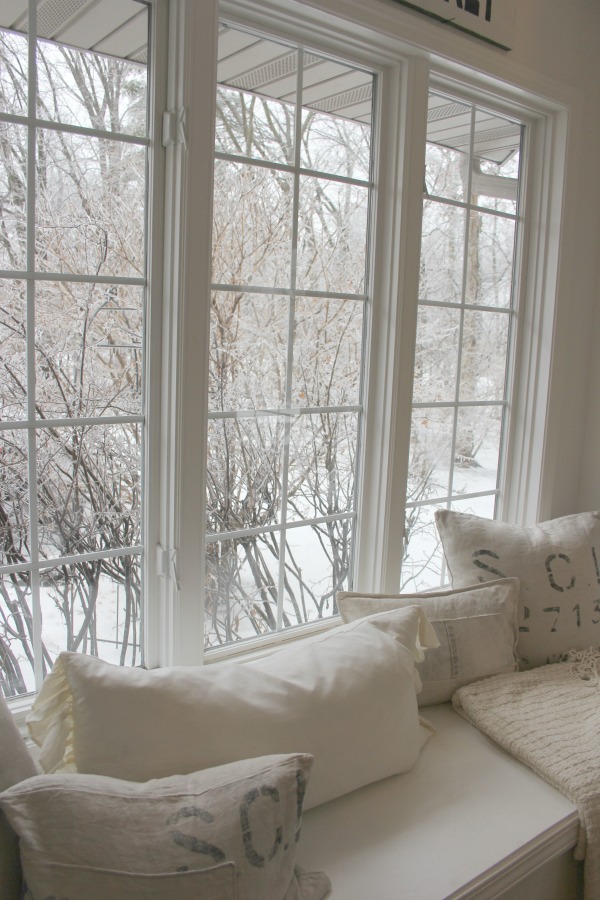 I see hydrogen and and oxygen molecules express themselves in rain, snow, ice, sleet, slush, vapor, and a million more ways right where I am.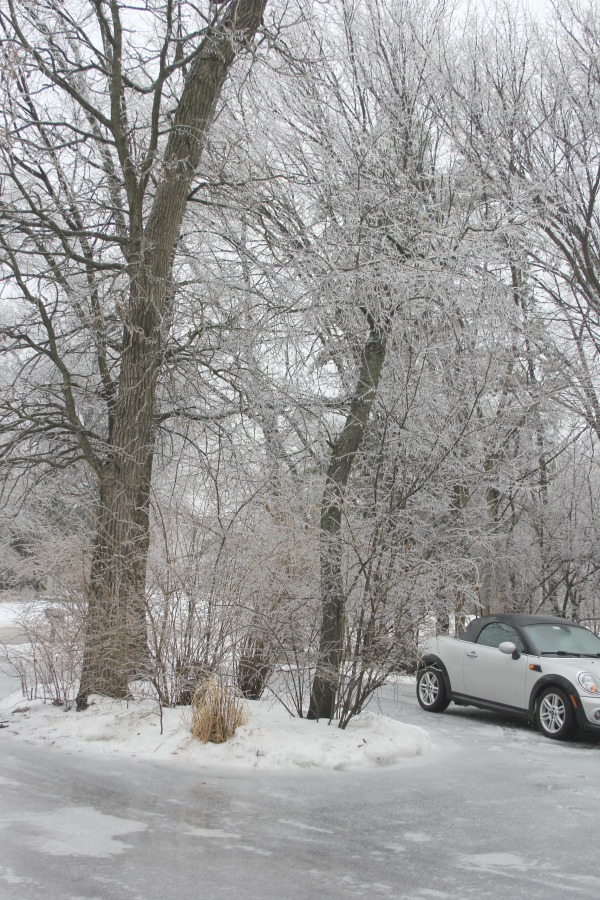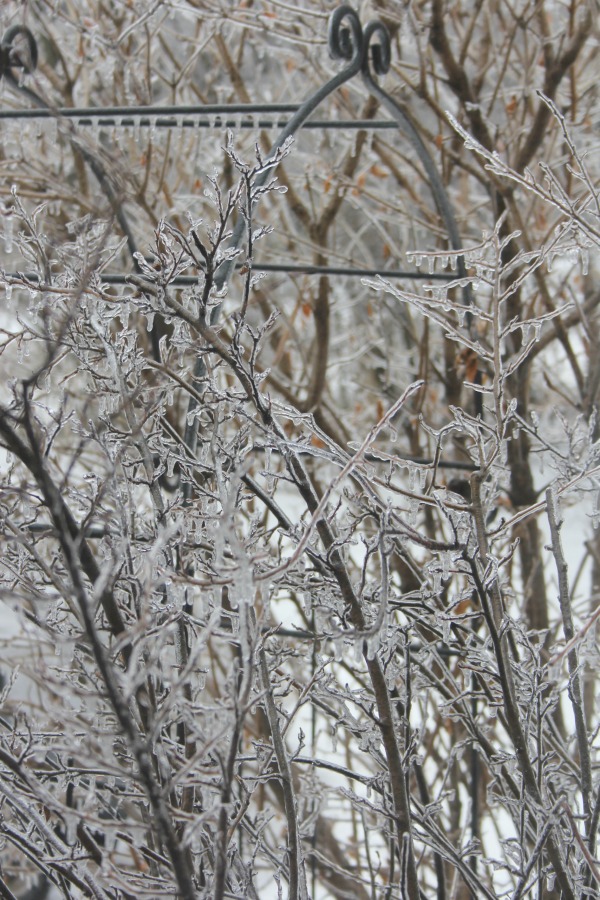 Oh, what blessing to be made of this stuff too. To be not merely on the earth, but to be it.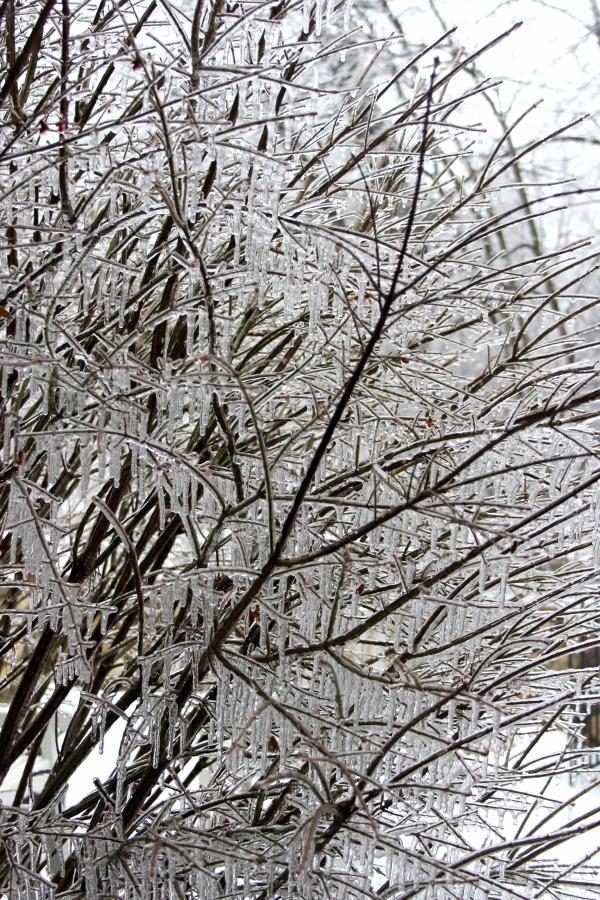 Icicles on these branches are still and attached, yet do not cling. For their kind are meant to travel. Their state and form to evolve purposefully.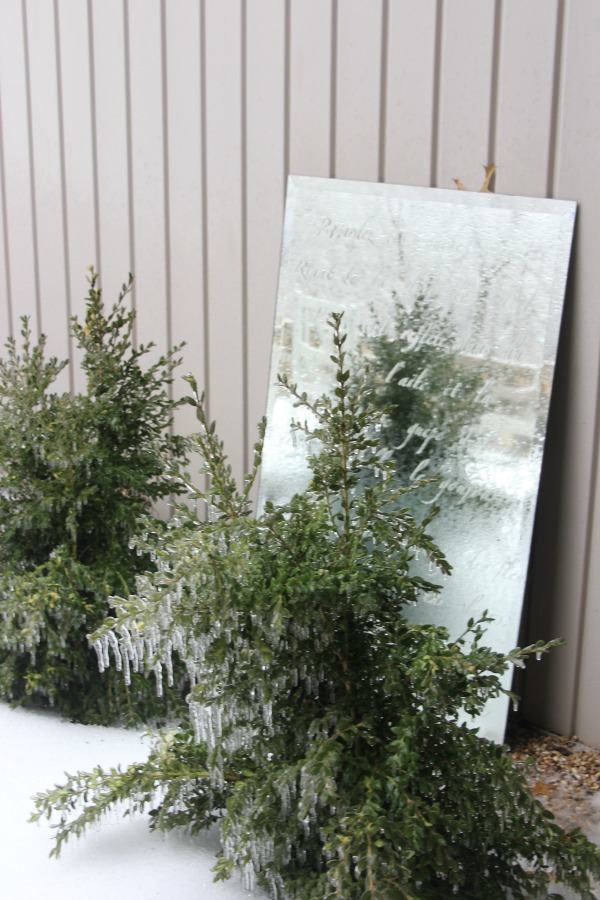 These decorations on trees and shrubs will soon hydrate roots and dormant life below. They'll transform, depart, and sink southward. Yet they will not cease to bring forth beauty and fruit.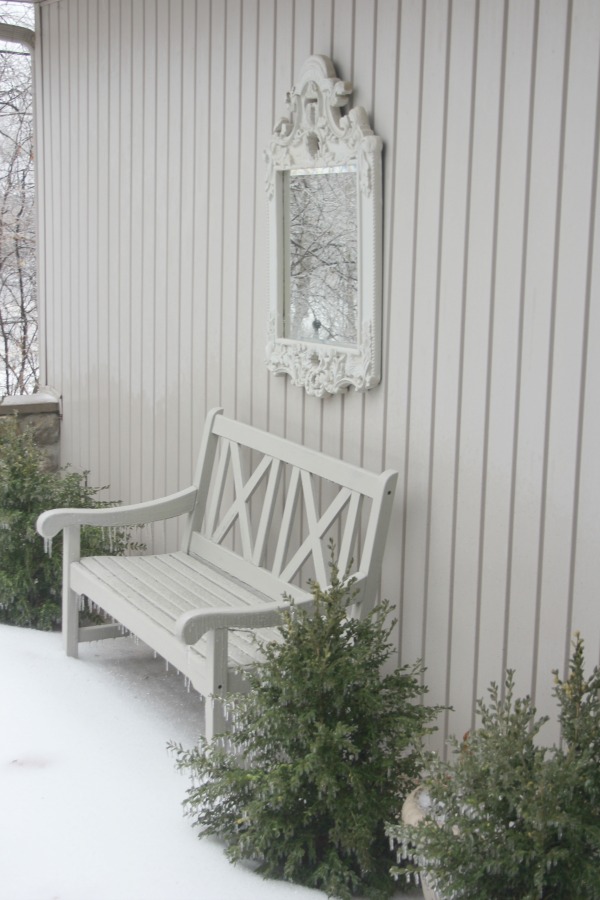 Right where I am, I see a season of peace so vividly sweet that I can scarcely hold all its beauty.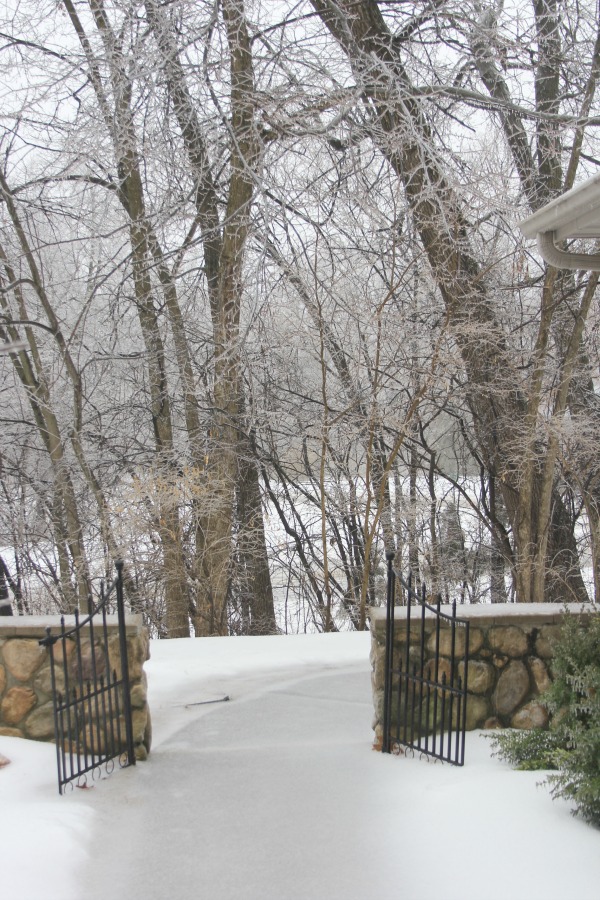 Peace whispered from winter trees echo there is nothing to fear.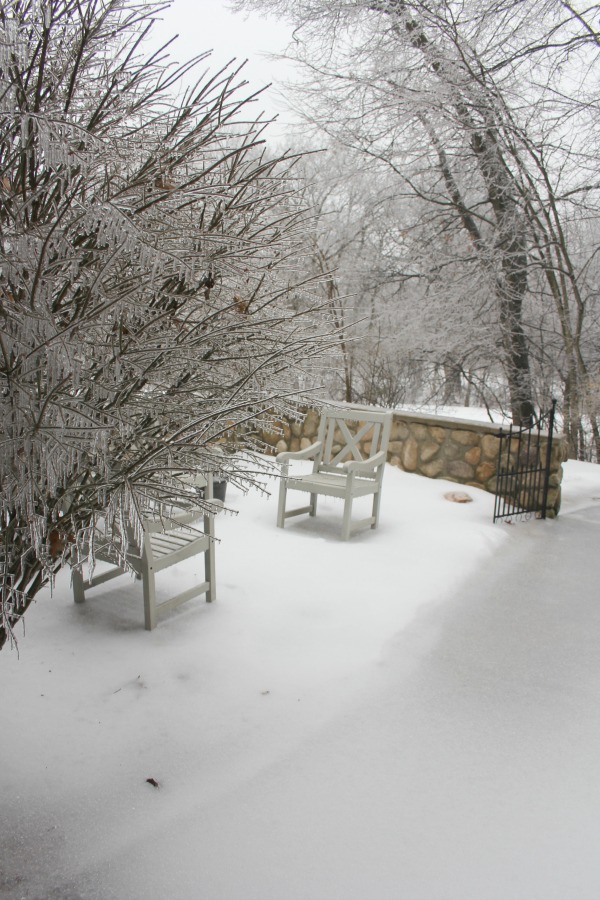 Are they trustworthy, these trees?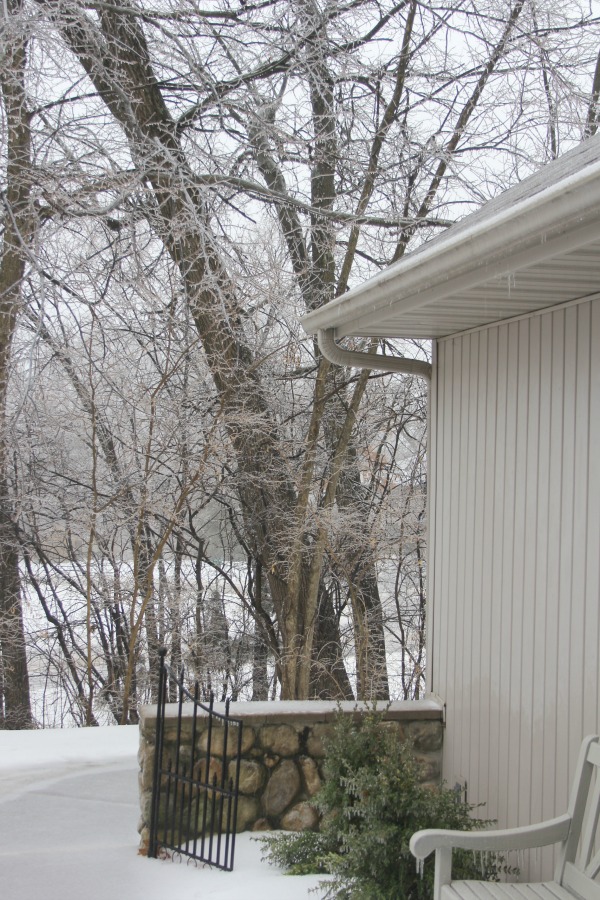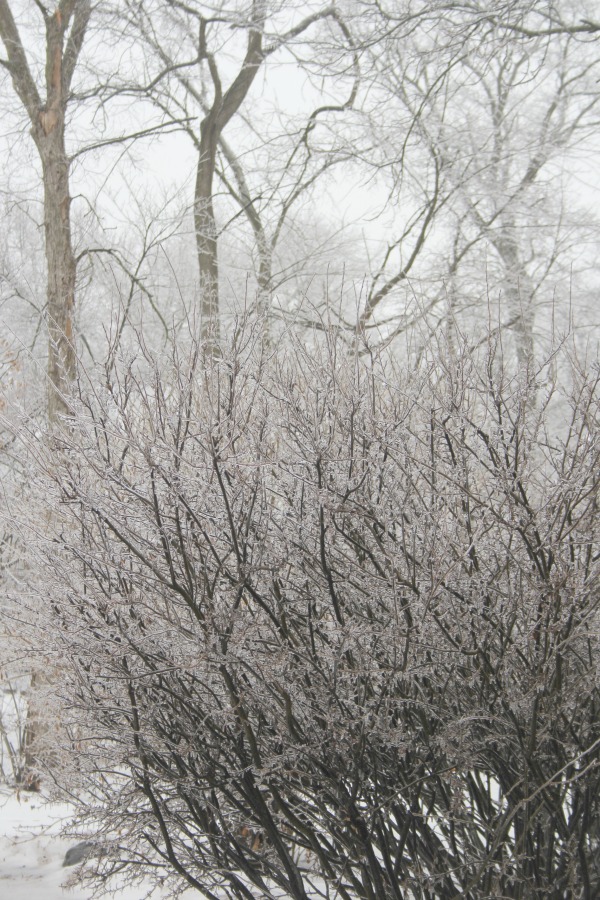 How will I develop the capacity to allow my present reality to teach and lead me to higher ground?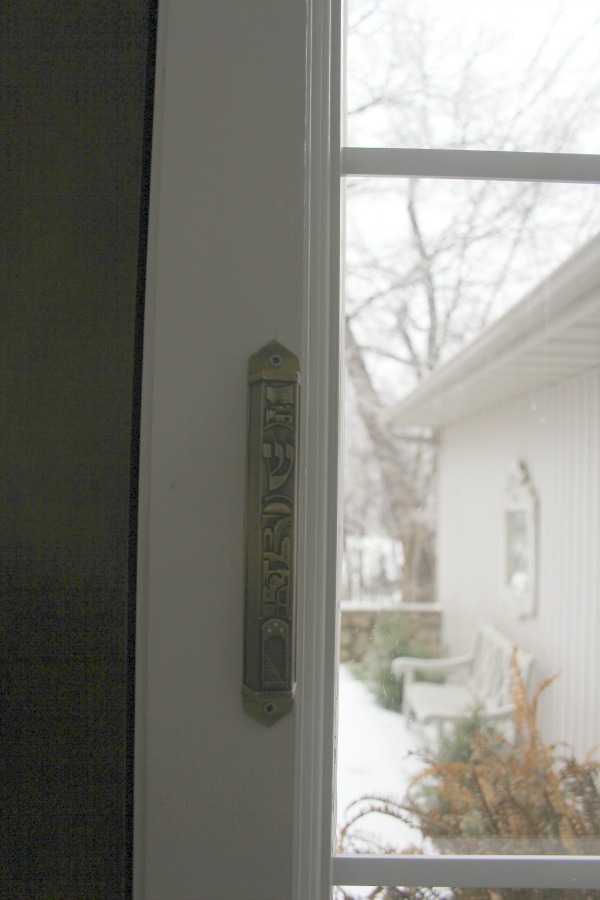 Perhaps one baby step at a time, on the slippery ice of faith, toward the Mystery.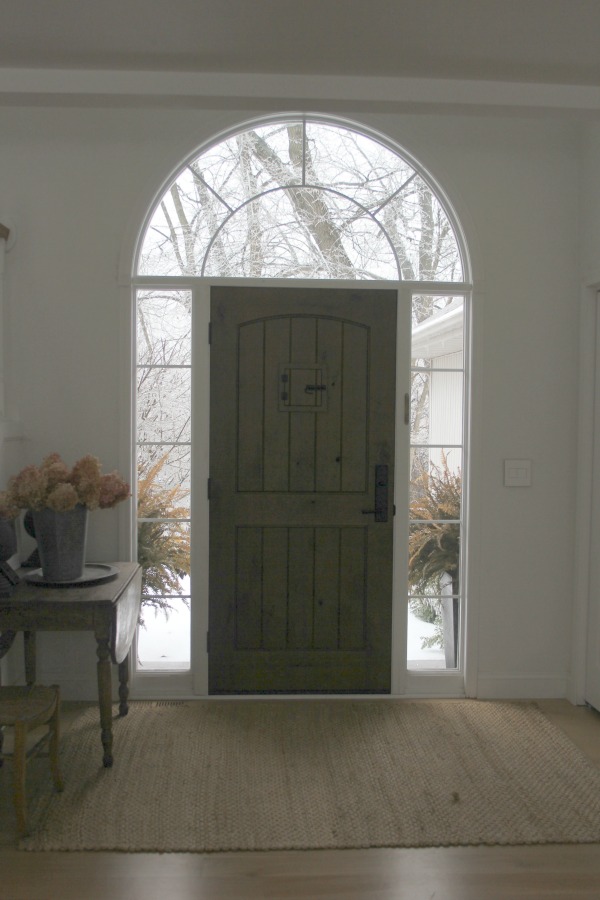 Even baby steps can be slow and difficult with imperfect aging knees and the ice so slick. With amnesia for how to gently lift the heel and step forward in faith.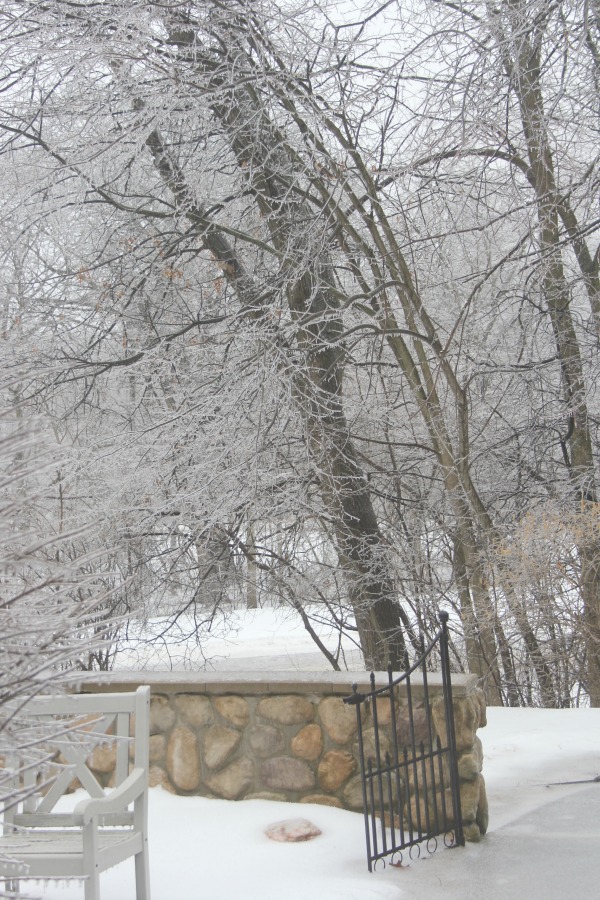 We need reminders the Mystery is safe and trustworthy.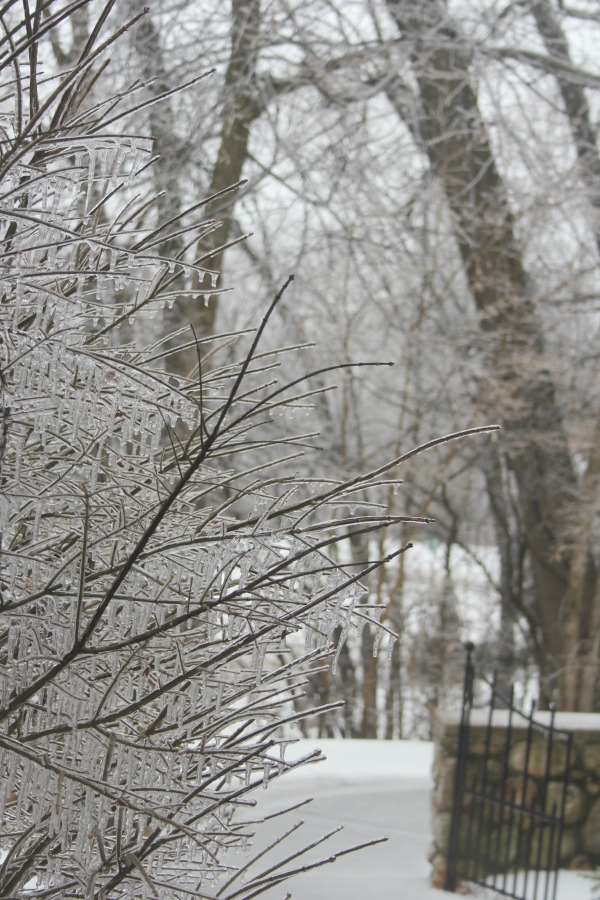 We need reminders the ice will hold.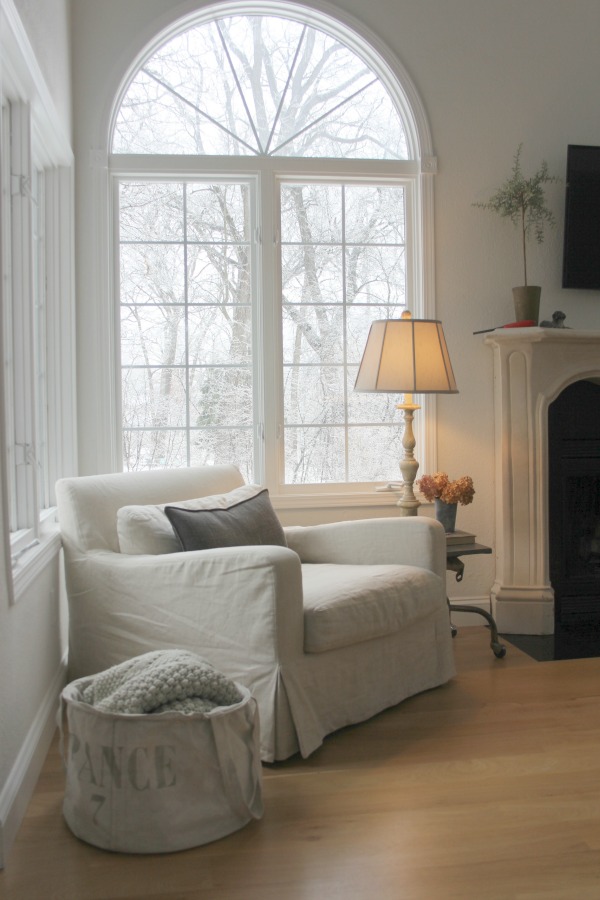 We need reminders we are made of the same glorious hydrogen, oxygen, and earthy goodness as the ice!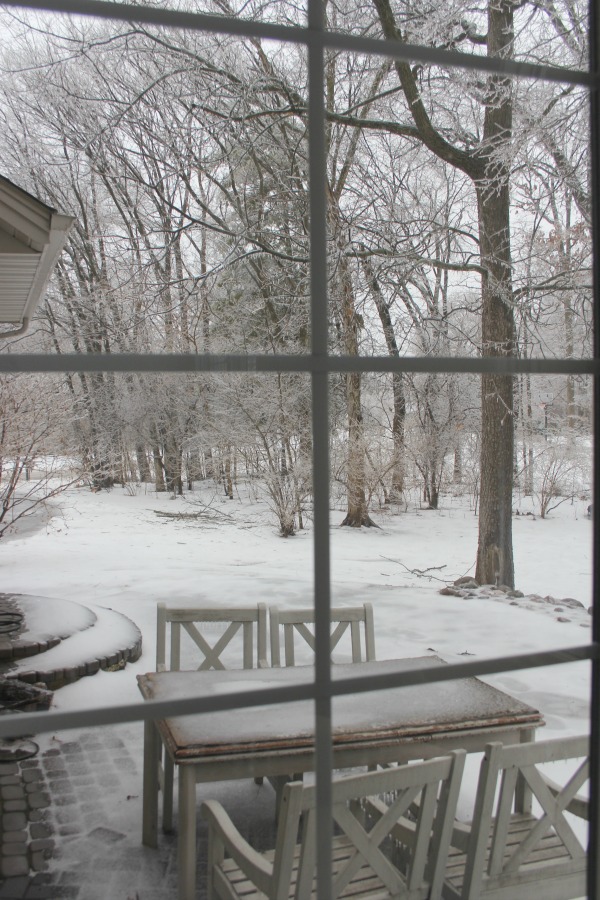 We need nature's assurance that the very beauty we seek is truly seeking, sustaining, and holding us, right where we are.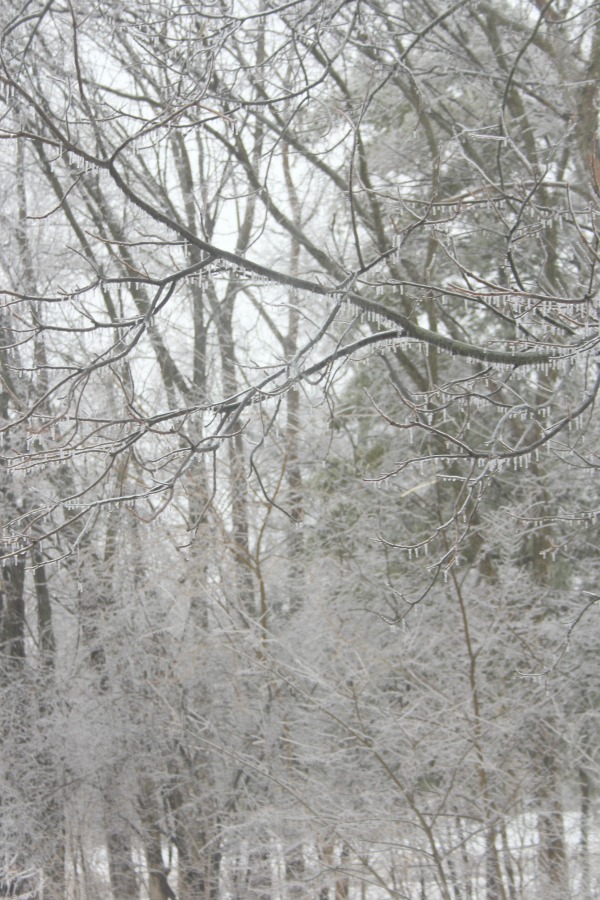 Will we stay astonished? Stay awakened and aligned with the Divine? Will we empty more of ourselves to fill with wonder?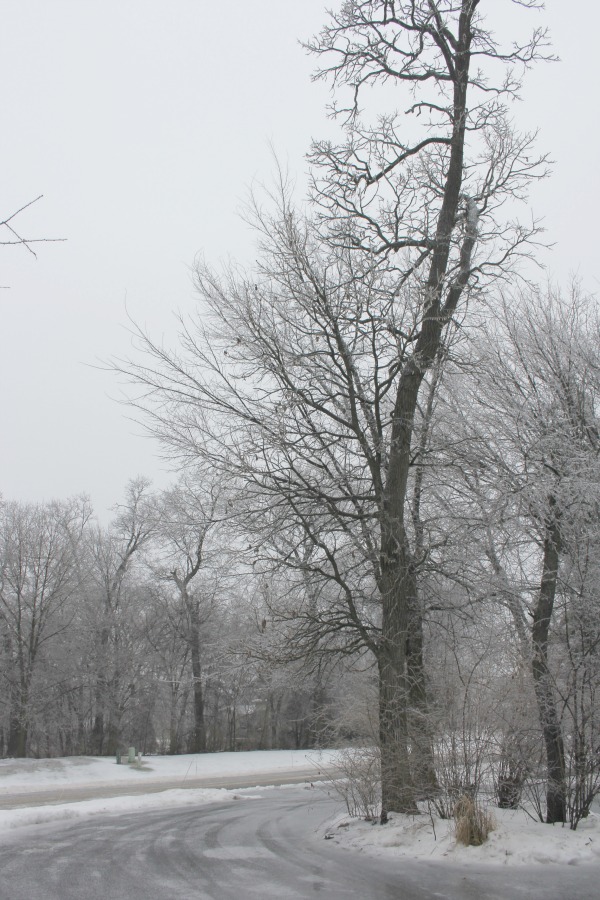 Will we stay humble enough to witness miracles blessing winter trees in the garden?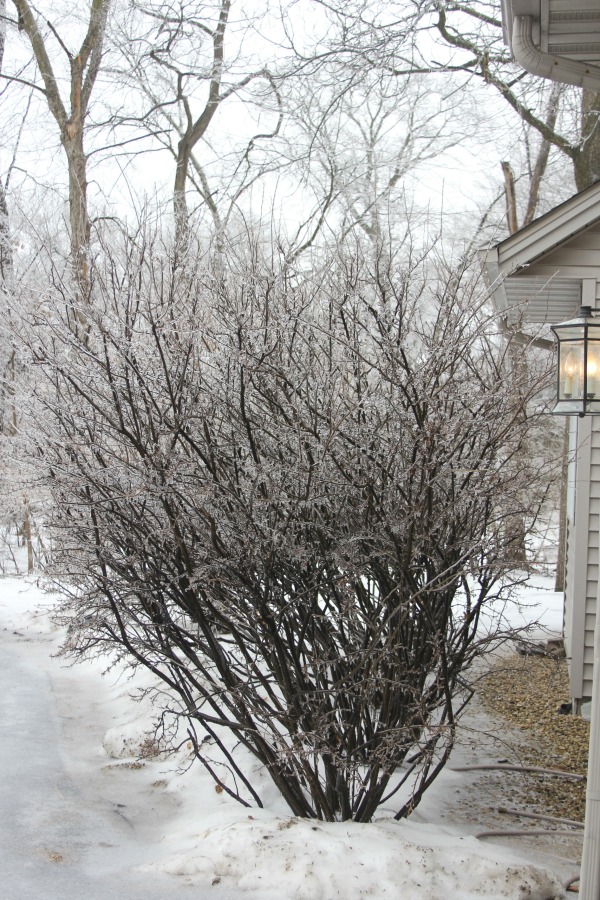 Will we hear the note of nature's sweetness vibrating on the air?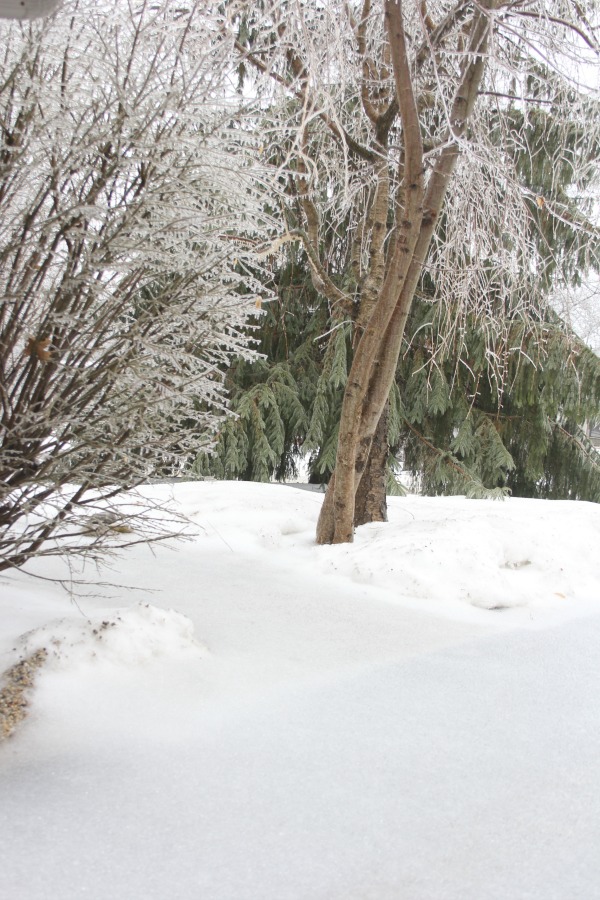 Oh, how I wish these things for us!
That we might greet the lovely we meet with our YES and a wholehearted HELLO.
Click to PIN THIS POST TO COMFORT SOMEONE ON THE JOURNEY.
I independently selected products in this post—if you buy from one of my links, I may earn a commission.
Peace to you right where you are.
-michele
Shop for items you already intended to buy on Amazon RIGHT HERE, and also find home decor here to keep decor inspiration flowing on Hello Lovely!
Hello Lovely is a participant in the Amazon Services LLC Associates Program, an affiliate advertising program designed to provide a means for sites to earn fees by linking to Amazon.com and affiliated sites.