I can't help it. Ever since sharing Atlanta Homes & Lifestyles Home for the Holidays Designer Showhouse, I have been obsessing about the paint colors and wallpaper-fabric combinations chosen by the designers! As a result, I thought you might be interested too since one can never have too many white paint color options to try! 8 Beautiful White Paint Colors & Finds will enlighten and explore glorious whites!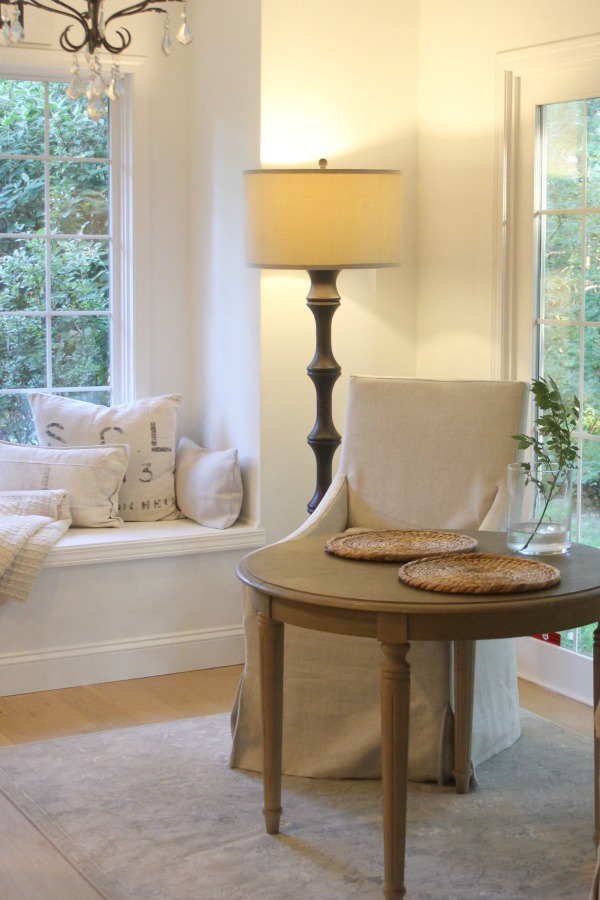 8 Beautiful White Paint Colors & Finds
We'll get to the white in my house in a sec, but first. That showhouse!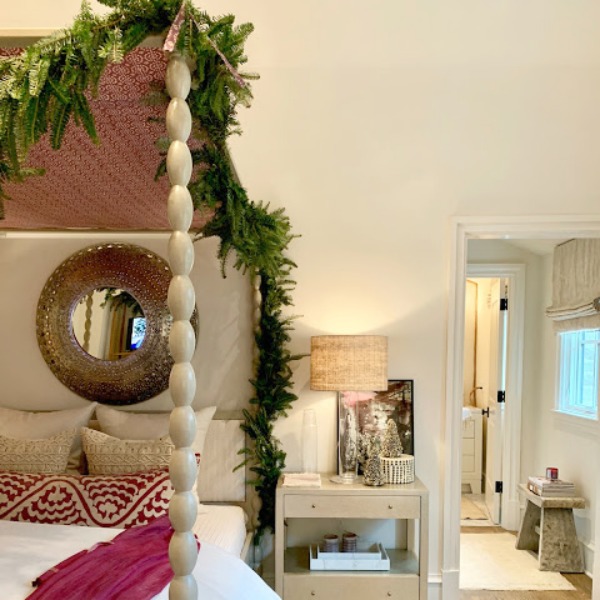 First things first. Let's start with the white paint color used throughout this 8,000 square foot new build, English country manse in Atlanta.
SHERWIN-WILLIAMS Shoji White SW 7042
Here it is in a gorgeous bedroom with rustic design elements and gorgeous art.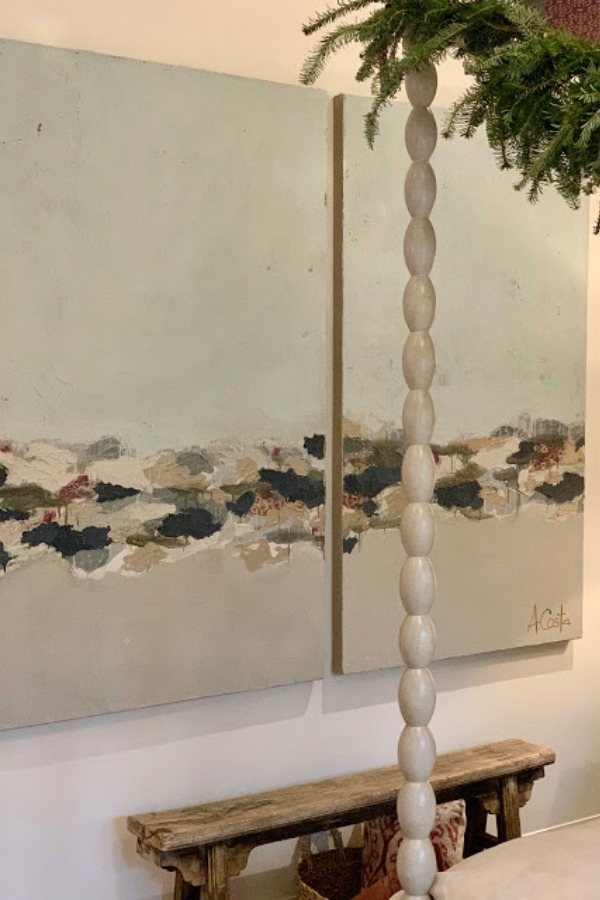 It's a soft, mellow white, oui? Here's another look at it with more natural light.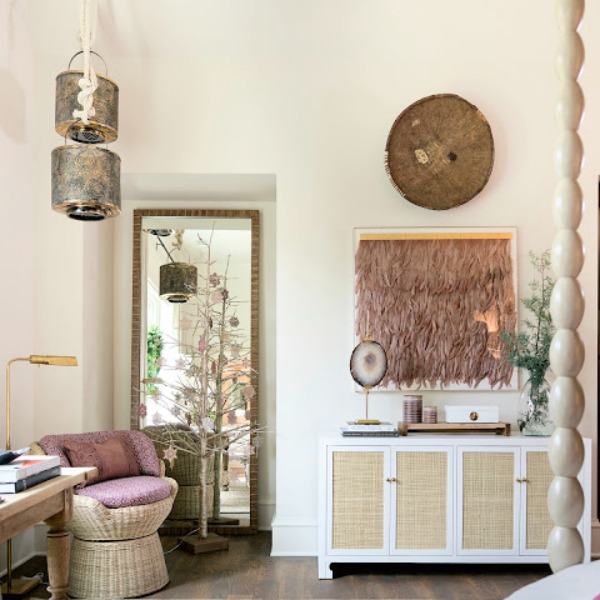 And here's Shoji White on the walls in the living room with its glorious fireplace.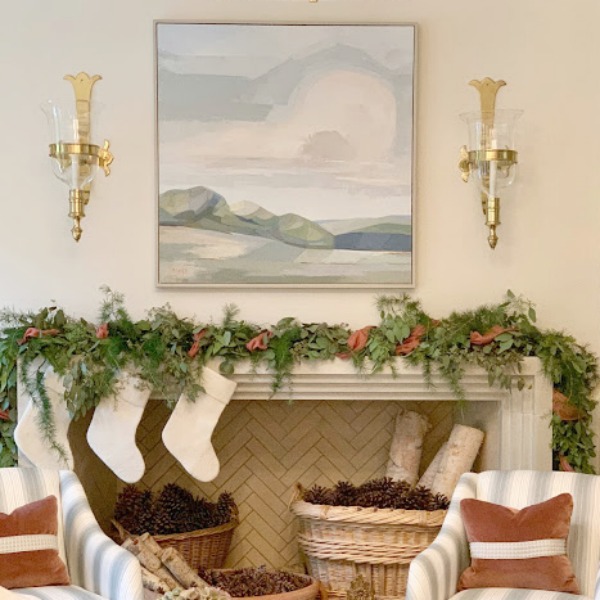 Another fabulous and wildly popular white paint color designers choose is this one…BENJAMIN MOORE Simply White.
BENJAMIN MOORE Simply White
To see a beautiful home with Simply White used as a standard color throughout, see THIS.
Here are some inspiring peeks at Simply White, and Pinterest has plenty more examples..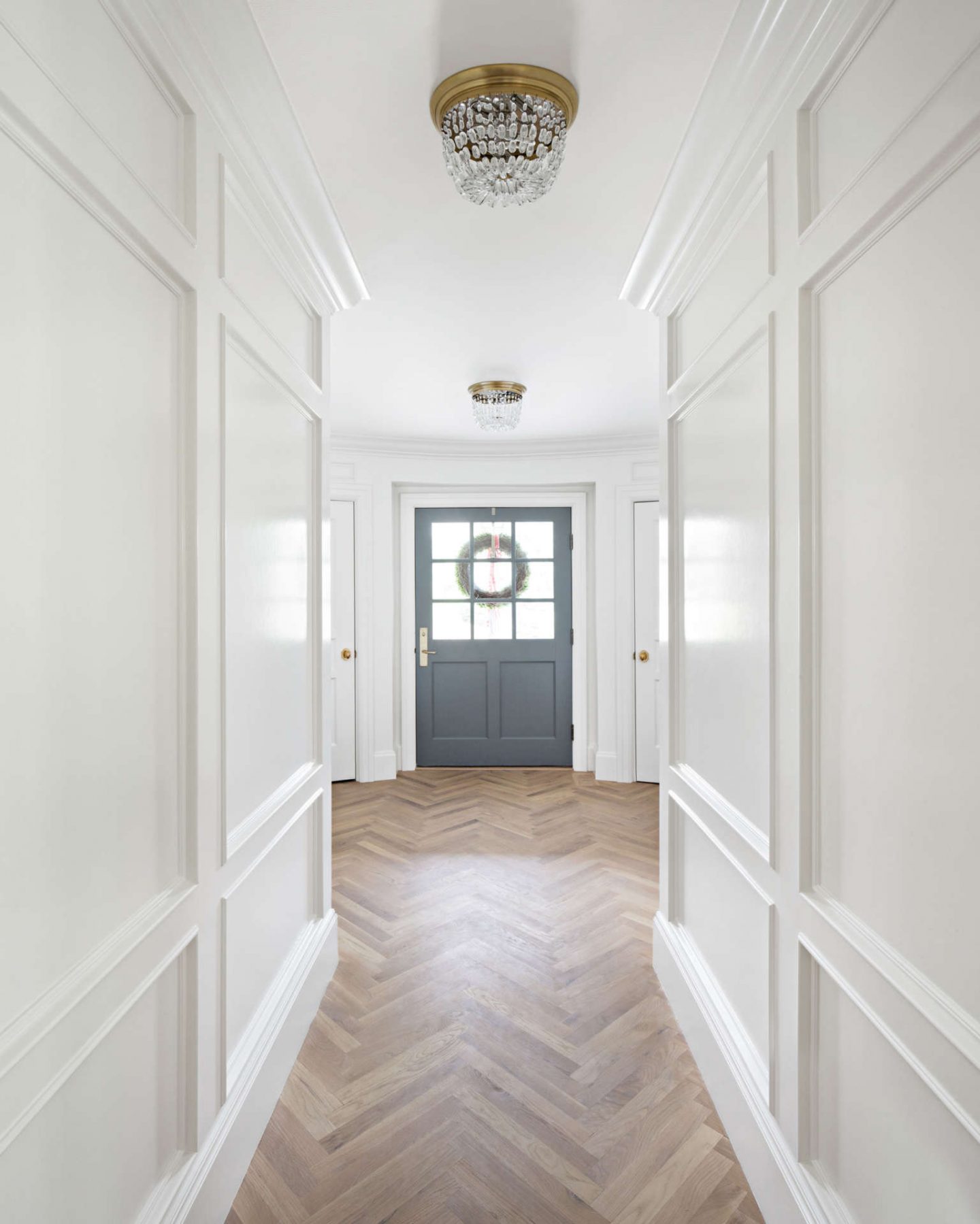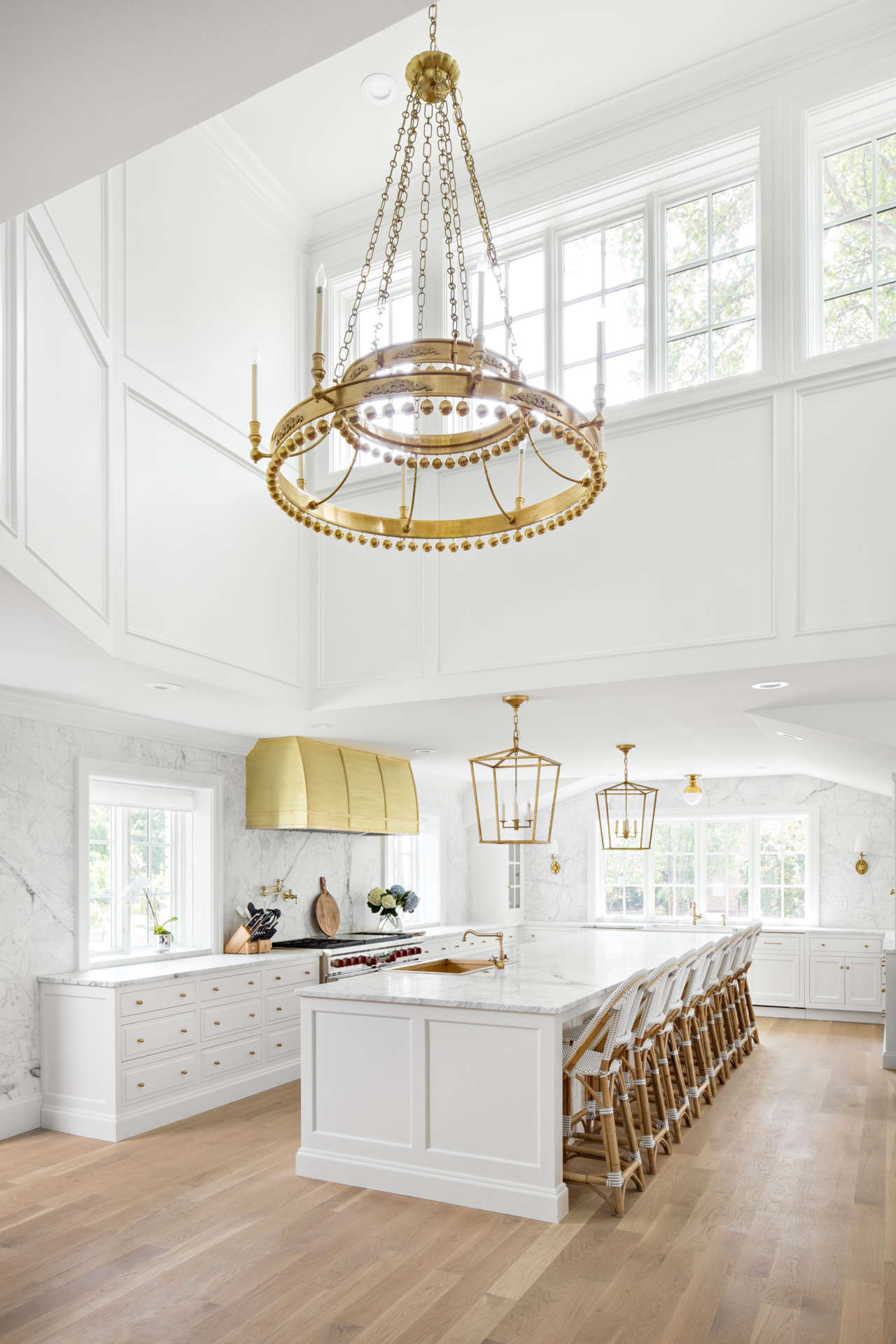 In my own home, we required an extraordinary amount of white paint to cover yellowish walls, ceilings, and trim. We chose BENJAMIN MOORE White (yep, just plain White) after trying out a handful of other whites which had too many unflattering undertones. This color is the base from which other whites are mixed.
If you look at the Benjamin Moore White paint swatch in my banner below, you can see how much brighter and whiter it is than the warm greys around it.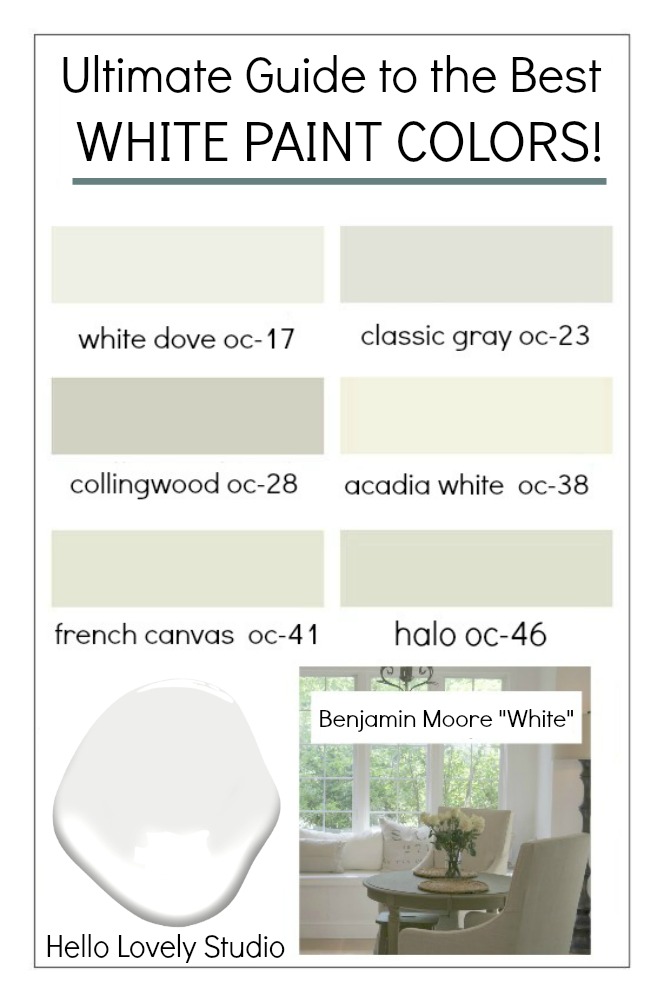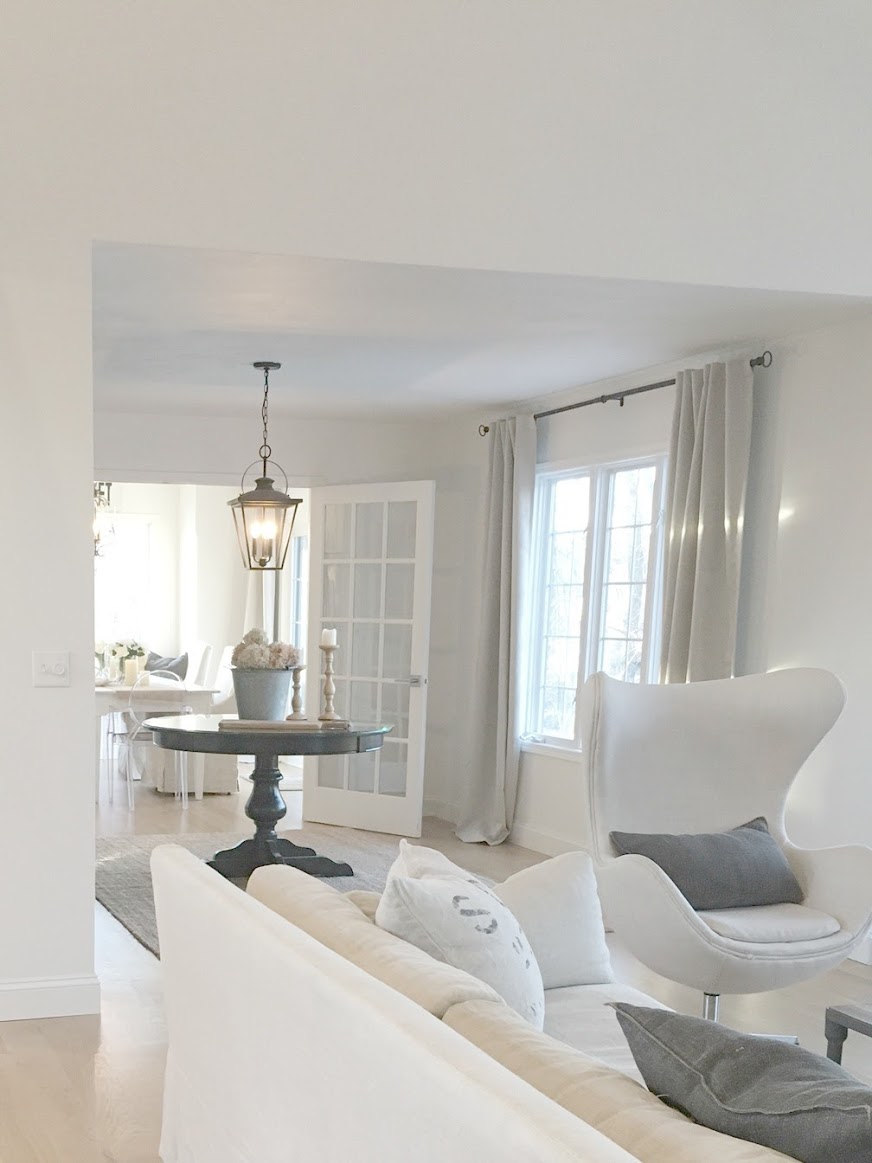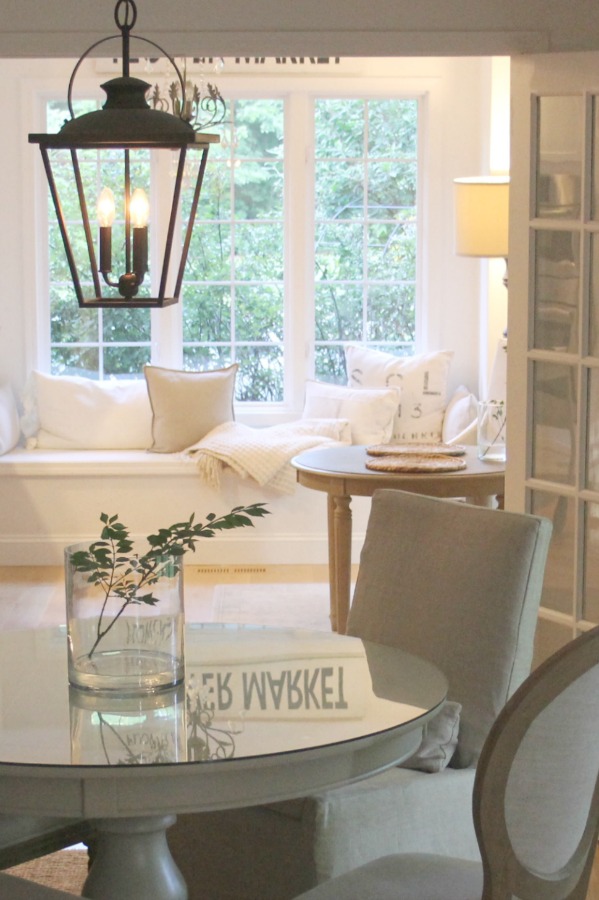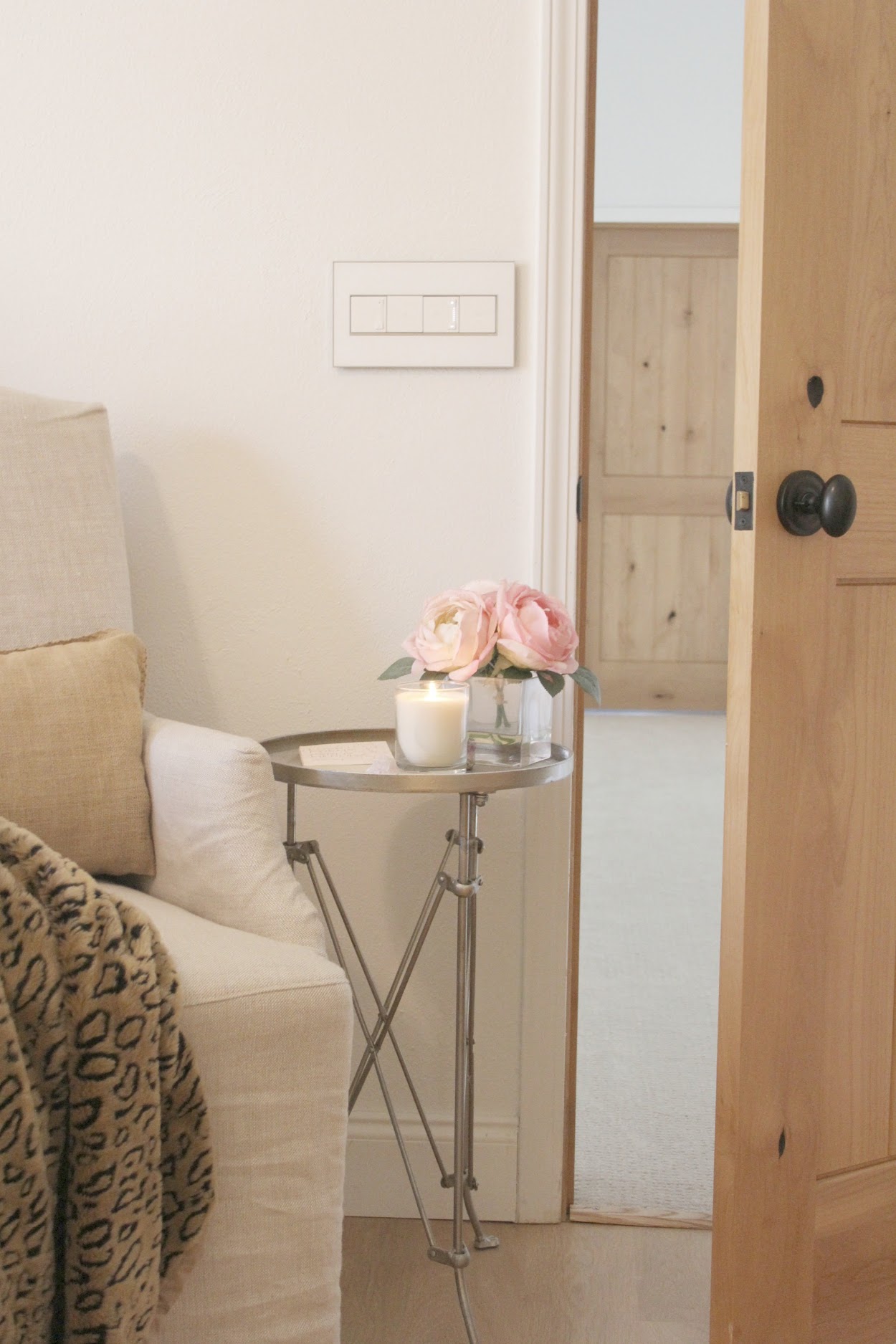 One of my favorite coastal cottages EVER belongs to designer Lisa Furey who also painted the interiors and exterior with Benjamin Moore White.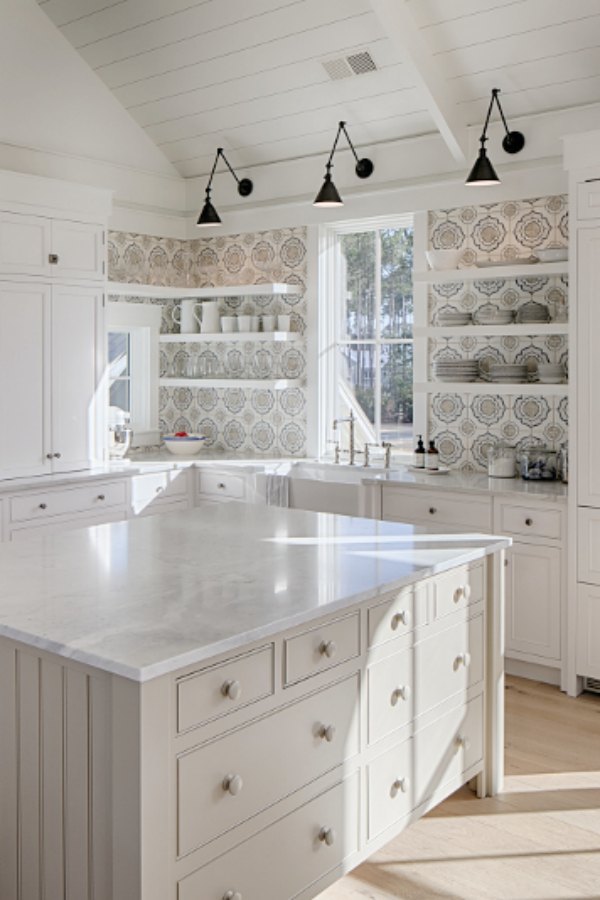 Isn't the kitchen incredible!?!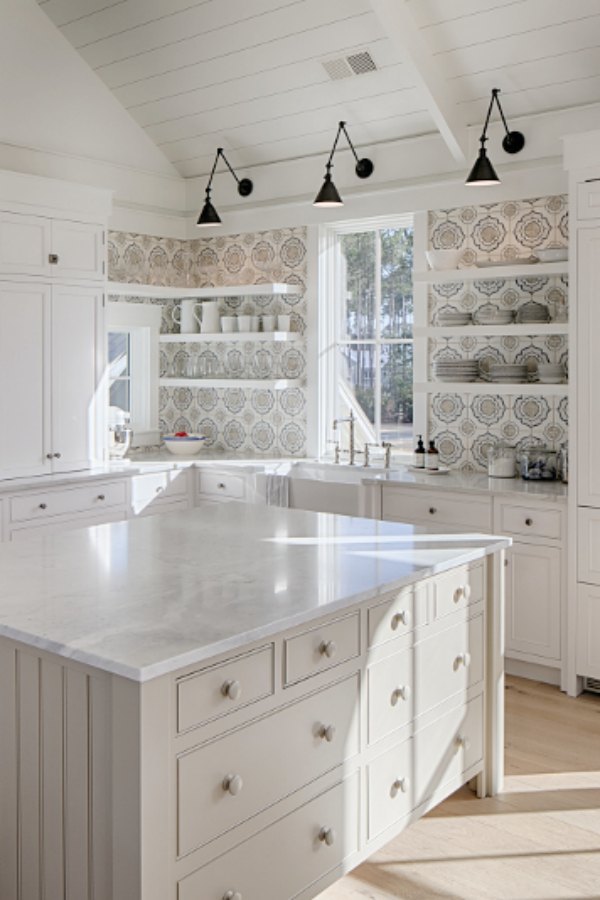 I had to include BENJAMIN MOORE White Dove on this list of gorgeous whites because it is simply one of the most popular whites among designers and shelter magazine readers for good reason. It stays true throughout the day with changes in light and gets along so nicely with neighboring colors!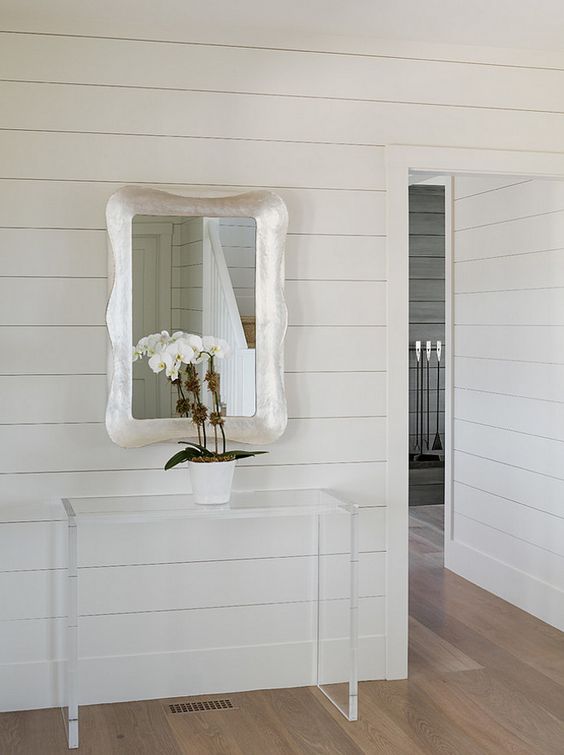 Here is a handy little chart to PIN for future reference. Do you have a Pinterest board reserved for paint colors? You need one!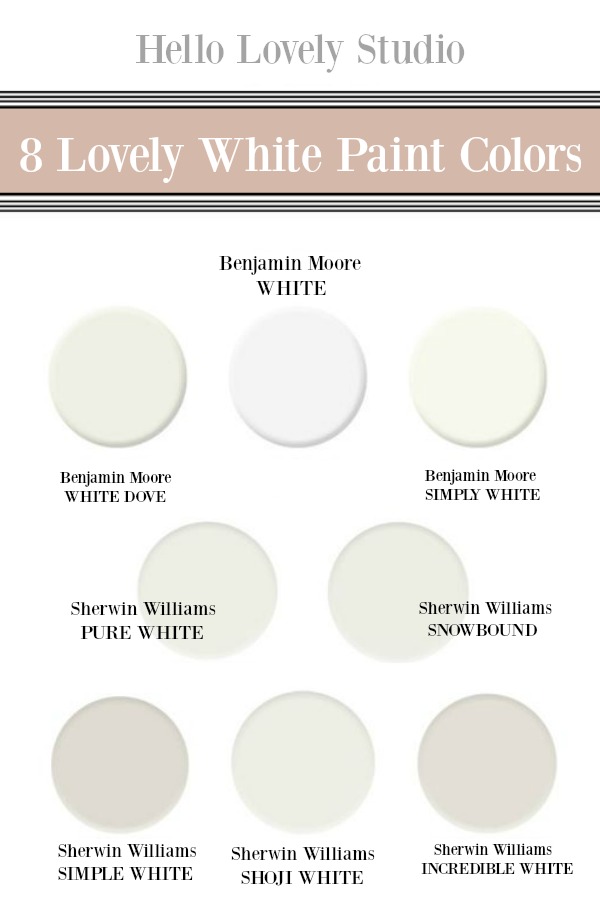 Lovely White Decor Finds!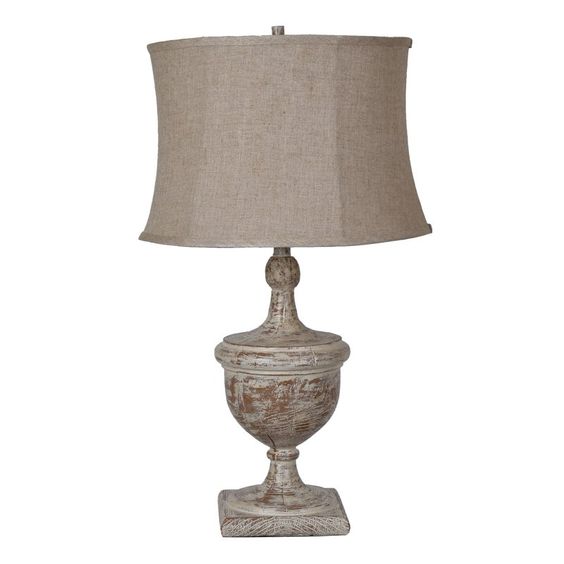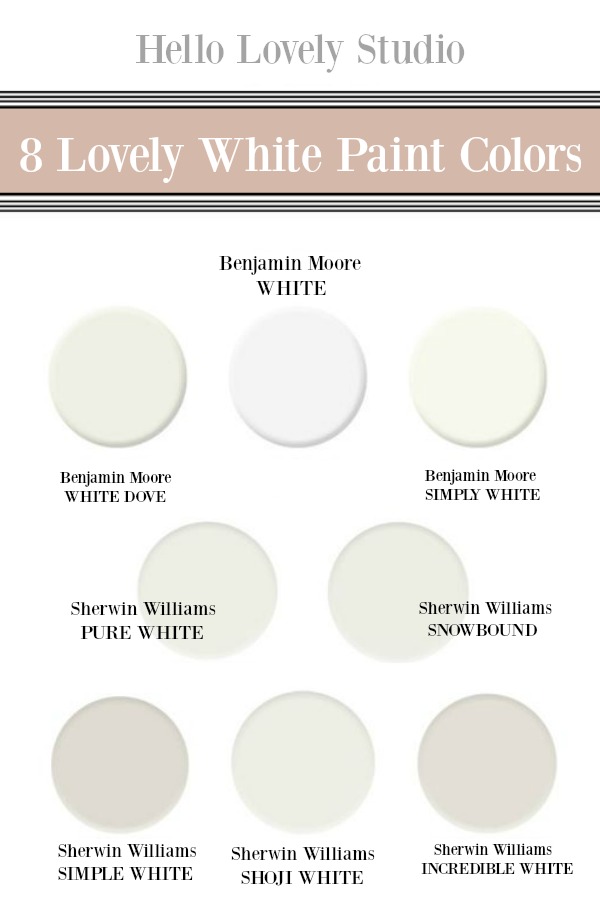 Any lovers of Barbra!?! Smooth and effortless…this is special!
Peace to you right where you are.
-michele
This post contains affiliate links which I hope you will use since they won't cost you a penny extra yet may earn this blog a small commission.
Support Hello Lovely by shopping Amazon RIGHT HERE for anything (not just products mentioned here) to keep the inspiration flowing!
I'm a participant in the Amazon Services LLC Associates Program, an affiliate advertising program designed to provide a means for me to earn fees by linking to Amazon.com and affiliated sites.
Click HERE to find cost conscious furniture and decor for your home too!